20 comview online - Victorian Commercial Teachers Association
Page content transcription
If your browser does not render page correctly, please read the page content below
comview 20      online
 Monday 16 − Friday 20 November
   4:30pm to 6:40pm (AEDT)
              AND
 Monday 23 − Friday 27 November
   4:30pm to 6:40pm (AEDT)

                     Sponsored by
Register
                                                                                                                                 for more
Registration and fees                                                                                                            sessions
                                                                                                                                 and save!

                                                                                        1−3         4            5          6       7 or more
Registration type                                                                     sessions   sessions     sessions   sessions   sessions

VCTA Individual member                                                                  $48        $160        $180       $200        $220

VCTA School or Institutional member (per person)                                        $60        $200        $225       $250        $275

VCTA Concession member or teacher in training member                                    $30        $100        $115       $130        $140

BEA affiliate member (interstate)                                                       $48        $160        $180       $200        $220
Business Educators Australasia has affiliates in each state and territory.

Non-VCTA member
Or sign up as an Individual Member for $165 to access
Individual member conference rates:
• Save money – registration is cheaper compared to the                                  $75        $250        $285       $315        $340
  non-member or school fee!
• Visit www.vcta.asn.au for details on further benefits

CANCELLATIONS AND REFUNDS
All cancellations must be emailed to registration@vcta.asn.au. No refunds if less than one week's notice
prior to the conference. If more than one week's notice, a 20% cancellation fee applies. Notifications must
be in writing.

ENQUIRIES
p] 03 9417 3555
f] 03 9419 1205
e] registration@vcta.asn.au

                                                                             facebook.com/VCTAnet
 J OI N T H E C O N V E RS AT I O N                                          twitter.com/VCTAnet #comview20
                                                                             linkedin.com/company/vctanet

Comview website: www.vcta.asn.au/professional-learning/comview-2020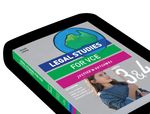 Comview20 Program − Monday 16 to Friday 20 November
                                                                                                                 Levels 7−10/Of interest to all
               4:30pm−5:30pm
               Using technology and programs to create inclusive classrooms for all learning abilities
               − Cara Johnston, Balcombe Grammar School and Mount Erin College
               Cara will demonstrate the use of programs and apps in teaching and learning, including how their use in remote
Monday 16

               teaching and learning can be taken forward to face-to-face teaching and learning in the classroom.

                                                                                                                                 Legal Studies
               5:40pm−6:40pm
               Recent High Court cases − Ben Wickham, High Court of Australia
               In this session, Ben will consider high-profile cases determined by the High Court of Australia in the last 18 months
               and what they show about the legal system more generally.

                                                                                                                                 Economics
               4:30pm−5:30pm
               The Australian labour market: concepts and trends – Ivan Neville, National Skills Commission and Department of
               Education, Skills and Employment
               In this session, Ivan will provide an overview of the Australian labour market and explore recent trends in specific
               characteristics and areas of the labour market. He will examine key concepts in employment, unemployment and
               underemployment, consider historical and current issues affecting the Australian labour market and industries, and
               outline future challenges for the labour market.

               OR
                                                                                                                        Business Management
Tuesday 17

               Managing employees and supporting staff through change at Nillumbik Shire Council − Sally Pickett, Manager of
               Human Resources, Nillumbik Shire Council
               Sally will describe Nillumbik Shire Council's journey to become an employer of choice through a consideration of the
               employee lifecycle. Sally will examine human resource management considerations and issues such as motivation,
               performance management, awards and agreements, and share how Nillumbik Shire Council supported their staff
               through changes brought about by COVID-19.

                                                                                                                                   Accounting
               5:40pm−6:40pm
               Using technology to enhance the teaching of Accounting: lessons learned from remote teaching
               and learning − Darrell Cruse, Penleigh and Essendon Grammar School
               In this session, Darrell will demonstrate the use of programs, apps and templates that will be useful to teachers and
               students in teaching and learning Accounting Units 1–4.

                                                                                                                 Levels 7−10/Of interest to all
               4:30pm−5:30pm
               Impact of COVID-19 on teaching and learning − Dr Natasha Ziebell, Melbourne Graduate School of Education, the
               University of Melbourne. Co-presenters: Dr Daniela Aquaro, Dr Cath Pearn and Associate Professor Wee Tiong
               Seah
               The World Health Organisation declared a Public Health Emergency of International Concern on January 30,
               2020, due to an outbreak of coronavirus disease. In Australia, the response has included progressively increasing
Wednesday 18

               restrictions in order to protect its population and to prepare for the increasing burden COVID-19 is placing on the
               health system, with wide-ranging implications for the education sector. This presentation will focus on the results of
               the Australian Education Survey, highlighting teachers' perspectives of remote teaching and learning, the impact on
               students, and the opportunities, concerns and challenges experienced during this time.

                                                                                                                        Business Management
               5:40pm−6:40pm
               Managing and implementing change at JB Hi-Fi − Richard Murray, CEO, JB Hi-Fi
               In this session, Richard will discuss change management at JB Hi-Fi, drawing upon the changed business conditions
               brought about by the COVID-19 crisis and how JB Hi-Fi needed to adapt quickly to meet the market changes. He will
               also reflect on how the retail sector may look moving forward.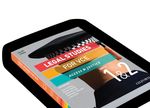 Comview20 Program − Monday 16 to Friday 20 November
                                                                                                                                Accounting

              4:30pm−5:30pm
              Using graphical representations and spreadsheets in case studies − Greg Gould, RMIT Urban School
              Knowledge and use of spreadsheets is essential in each unit of VCE Accounting. In this session, Greg will use case
              studies to demonstrate a range of tasks that use spreadsheets to create graphical representations and to calculate
              the impact of financial decisions. The spreadsheets can be used as a template for teachers to create their own case
              studies in topics including: price setting [cost-volume-profit analysis], budgeting, non-current assets, evaluation of
              performance.

              OR                                                                                                      Business Management

              Navigating business continuity and evolving business strategy through a crisis: a case study of the
Thursday 19

              Commonwealth Bank − Daniel Clarke, Commonwealth Bank of Australia
              In this session, Dan will discuss how the Commonwealth Bank responded to the changes in the banking system in
              Australia brought about by the pandemic. He will outline the operational changes implemented by the Commonwealth
              Bank in order for it to continue to provide services and support to customers through the crisis, and to evolve its
              business strategy to deal with changing business and personal circumstances and preferences.

                                                                                                                                 Economics

              5:40pm−6:40pm
              Incorporating economic issues and news into the classroom − Alexander Symonds, Masada College (NSW)
              Economics relies on students being on top of current economic developments. But how do teachers effectively
              balance teaching substantial content AND incorporate current economic developments? In this session, Alex will give
              participants practical strategies to help students improve their ability to consistently (and correctly) include economic
              news in their responses.

                                                                                                                              Legal Studies

              4:30pm−5:30pm
              Strategies for developing source analysis skills − David Adam, Northcote High School
              The Legal Studies Study Design, and recent exams, have placed an emphasis on reading and analysing authentic legal
              sources. This is a skills-based session, aimed at providing strategies for teachers to embed source analysis skills into
              their teaching practice, lesson plans and activities for developing students' source analysis skills and all the resources
              needed to implement these ideas in the classroom.
Friday 20

                                                                                                                           Of interest to all

              5:40pm−6:40pm
              (FREE SESSION) VCTA services and advocacy − Michelle Humphreys, VCTA
              VCTA offers a plethora of services and resources to its members and plays an important role in advocating
              for the growth of business and legal education. In this session, Michelle will showcase the resources, news and
              information available on the VCTA website and guide participants on how to access them. She will describe the
              types of professional learning events offered by VCTA and provide advice on the best way to stay in touch with the
              organisation. Michelle will explain the advocacy role of VCTA – at a school, state and national level – and display
              resources available to teachers to assist them to advocate for our subject areas.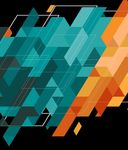 Comview20 Program − Monday 23 to Friday 27 November
                                                                                                                  Levels 7−10/Of interest to all
               4:30pm−5:30pm
               (FREE SESSION) Financial capability education during COVID-19 − Dr Emily Heath, Ernst and Young and
               Commonwealth Bank of Australia
               COVID-19 has created large changes in the way we create engaging and impactful learning experiences for our
               students. In this session, Emily will share insights gathered through delivering the Start Smart program, a national
               1−12 financial capability education program that previously was delivered exclusively through face-to-face incursions
               in schools and which rapidly shifted to an online delivery model in response to the recent pandemic. Emily will share
               the insights from the evaluation of the program's digital delivery, how financial capability programs can adapt to
               a post-COVID world and the learnings that can be used going forward to build richer and more valuable learning
               experiences for students, regardless of the medium.
Monday 23

               OR                                                                                                            Business Management

               Using contemporary case studies in Business Management Units 3 & 4 − Julie Cain, Mount Waverley Secondary
               College
               In this session, Julie will provide teachers with ideas, strategies and a framework to use contemporary case studies,
               and to link these to the key skills and key knowledge of the Study Design. Information will be given to enable teachers
               to develop the skills and confidence to construct their own learning activities and assessment tasks.
                                                                                                                                         Economics
               5:40pm−6:40pm
               The post-COVID economy: how our economy has changed − Ross Gittins AM, Sydney Morning Herald
               In this session, Ross will examine how the Australian economy has changed as a result of the pandemic, and consider
               how it can recover from this unique recession.

                                                                                                                                      Legal Studies
               4:30pm−5:30pm
               Difficulties in sentencing − The Honourable Justice Paul Coghlan AO, Supreme Court of Victoria
               Because sentencing requires so many factors to be taken into account, both about the offence and the offender, the
               exercise is a complicated one. In this session, His Honour will illustrate the difficulties in sentencing, by reference to
Tuesday 24

               examples.

                                                                                                                                        Accounting
               5:40pm−6:40pm
               Using case studies in ethics to engage students − Mark Hughes, University of Canberra
               Mark will use some well-known accounting scandals to demonstrate the impact that breaches of ethics can have on
               various stakeholders.

                                                                                                                      Levels 7−10/Of interest to all
               4:30pm−5:30pm
               Pandemic-related provocations for teaching economics, business and finance − Dr Carly Sawatzki, Deakin
               University
               Young people's observations and experiences of the coronavirus pandemic and associated recession will shape
               their financial lives. There is tremendous potential to connect secondary students' informal financial literacy learning
               at home (during lockdown) with their formal financial literacy learning at school. Through a series of data-driven
               provocations, Carly will prompt critical thinking about the possibility that economic and social transformation can
Wednesday 25

               start in your classrooms.

                                                                                                                             Business Management
               5:40pm−6:40pm
               Habits of a successful CEO − Emma Evans, CEO, CAPI
               In this session, Emma will take participants through her career journey from professional services to small business.
               She will dive into the skills she has had to develop to grow and become a leader. Emma will cover transitioning from
               accountant to CFO to CEO, expanding a business into Asia, overcoming imposter syndrome and self-judgement,
               aligning her personal and professional goals and how work and life can co-exist. She will also touch on challenges
               along the way, including what COVID has taught her. Emma believes she is a student of life, forever learning and is
               open to taking questions and providing advice to help teachers, in turn, help students.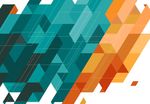 Comview20 Program − Monday 23 to Friday 27 November
                                                                                                                               Legal Studies
              4:30pm−5:30pm
              COVID-19 and the Division of Powers − Laureate Professor Emeritus Cheryl Saunders AO, University of
              Melbourne
              The session will examine the ways in which the federal division of legislative power affected Australia's response to
              COVID-19 and the initiatives taken by governments to co-ordinate their actions effectively.

              OR
                                                                                                                                 Economics
              4:30pm−5:30pm
              The scope of health economics − Dr Stephen Duckett, Grattan Institute
Thursday 26

              In this session, Dr Stephen Duckett will outline the scope of health economics and the types of questions that are
              covered in this very broad field. He will then provide some case studies of applications of health economics from his
              work at Grattan Institute, including technical and allocative efficiency. He will also canvass some contemporary issues
              in health financing and health policy, highlighting applications of health economics, good or bad.

                                                                                                                                 Accounting

              5:40pm−6:40pm
              Using financial indicators and non-financial information to improve business performance − Damian Sutherland,
              Director, William Buck
              Damian will review the key financial metrics used by organisations and discuss how they can interpret that
              information and use it to make better decisions. In his presentation, Damian will also discuss non-financial information
              that is critical to business and organisational success.

                                                                                                               Levels 7−10/Of interest to all

              4:30pm−5:30pm
              The case for social enterprise – What's The Big Issue
              Join a facilitator and guest speaker from The Big Issue to explore why social enterprise has been growing around
              the world. See how in their curriculum-linked workshop for senior secondary students, participants are encouraged
              to think about their role as consumers and future tax payers, considering the economic impacts of their choices.
              As well as explaining the impacts of homelessness on the Australian economy, the workshops feature the guest
              speaker's personal story of homelessness. The Big Issue is a leader in Australia's social enterprise sector, dedicated
Friday 27

              to supporting and creating employment opportunities for people experiencing homelessness, marginalisation and
              disadvantage. The content of the workshops can be tailored for younger audiences, and delivered online or face-to-
              face (COVID-19 restrictions permitting).

              5:40pm−6:40pm
              VCTA Virtual Social Hour
              Grab a drink and some nibbles and join your colleagues online for the opportunity to catch up and make new
              connections.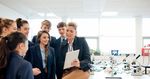 Comview20 Speakers                                                                                             comview 20          online

               David Adam obtained his Juris Doctor from the University of Melbourne in 2014. He has been extensively involved in the not-for-
               profit legal sector, where he volunteered for a number of Community Legal Centres. In recognition of his contribution to the Occupy
               Melbourne Legal Support Team, David was a joint recipient of the Tim McCoy award for outstanding achievement in human rights.
               He is passionate about the powerful role of community legal education in maintaining a just and equitable society. David is co-author
               of Cambridge University Press's Unit 1&2 and Unit 3&4 Legal Studies texts, Making and Breaking the Law, and currently teaches
Legal Studies and Humanities at Northcote High School.

               Julie Cain is an experienced VCE Business Management, Commerce and Humanities teacher. She is currently the Campus Principal
               – Senior School at Mount Waverley Secondary College where she oversees and leads Teaching and Learning and the VCE subschool.
               In the past, she has also worked with pre-service teachers at the University of Melbourne and Australian Catholic University. Julie
               has taught a range of VCE subjects and has been involved in teaching and supporting other teachers in VCE Business Management
               for many years. She was an examination assessor for over 20 years. Julie has co-authored a series of text books for Cambridge
University Press including VCE Business Management (Units 1 to 4). Julie regularly facilitates professional development sessions for teachers
and presents revision lectures for students in VCE Business Management. She is a VCTA Board Member and currently holds the position of Vice
President.

                Daniel Clarke is the General Manager, Protective Security and Business Resilience, Commonwealth Bank of Australia – a role that
                he commenced in March 2017. Dan is responsible for minimising the likelihood and impact of physical security and disruption risks
                on the Commonwealth Bank Group, with accountability spanning the 24x7 Security Operations Centre, protective security, business
                continuity and crisis management. Dan joined the Commonwealth Bank Group as a graduate in 1997 and has worked in a range of
                areas including marketing, product management, operational risk and remediation roles in the Retail Bank; Technology and Program
Delivery in the Enterprise Services Division; and Business Development within the International Services Division while based in Asia from 2006–
2010.

                The Honourable Justice Paul Coghlan AO was admitted to practice in Victoria in 1969, signed the Bar Roll in 1978 and was
                appointed Queen's Counsel in 1995. His Honour has held the positions of Commonwealth Prosecutor Deputy Crown Solicitor's
                Office, Commonwealth Associate Director of Public Prosecutions, Senior Crown Prosecutor (Major Trials), Chief Crown Prosecutor
                and Director of Public Prosecutions for Victoria. He prosecuted a large number of major trials, including homicide, commercial fraud
                and drugs. Justice Coghlan was appointed to the Trial Division of the Supreme Court of Victoria in 2007 and became the Principal
Judge of the Criminal Division between 2010 and 2013. In 2013 he was appointed to the Court of Appeal. He retired from that position in 2014.
He has been a Reserve Judge since that time, except for brief periods in 2017 and 2019, when he completed reviews of the Bail Act 1977 for the
State of Victoria. He was appointed an Officer of the Order of Australia in the 2019 Queen's Birthday Honours for distinguished service to the law,
and to the judiciary, and to the administration and review of criminal justice.

               Darrell Cruse worked in public practice as a Chartered Accountant for over a decade before moving into education. He lectured
               at RMIT and coordinated their Masters in Professional Accounting; he was also a Focus Session Facilitator for the Institute of
               Chartered Accountants. Darrell taught at Parade College for twelve years and has taught at Penleigh and Essendon Grammar
               School since 2017. Darrell has also presented for VCTA and written for Compak. He was part of the VCAA review panel that
               produced the current VCE Accounting Study Design.

               Dr Stephen Duckett is the Health Program Director at Grattan Institute. Stephen has held top operational and policy leadership
               positions in health care in Australia and Canada, including as Secretary of what is now the Commonwealth Department of Health. He
               has a reputation for creativity, evidence-based innovation and reform in areas ranging from the introduction of activity-based funding
               for hospitals to new systems of accountability for the safety of hospital care. An economist, he is a Fellow of the Academy of the
               Social Sciences in Australia and of the Australian Academy of Health and Medical Sciences.

               Emma Evans was Chief Financial Officer of three companies by the age of 25: CAPI, Lucy Folk Jewellery and Map Coffee. Today,
               she is the Chief Executive Offficer (CEO) of award-winning beverage brand CAPI and Folk Capital, a privately owned multi-million
               dollar investment portfolio. Emma is passionate about reframing the idea of working 'smart' and being an advocate for self-care
               in the workplace for her team and beyond. Emma's rise to leadership started when working within the Private Clients division
               at PricewaterhouseCoopers, after being selected for a highly coveted traineeship within the brand. As a qualified Chartered
Accountant, Emma was previously an Australian Brand Ambassador for Chartered Accountants Australia New Zealand (CA ANZ) and the only
Australian to be invited to attend One Young World in Dublin in 2014. Leading the launch of the CAPI brand into Asia and knowing the product is
now being served at 5 Star Hotels all over China is only one of the many exciting achievements she is proud to call her own. Completing a 200 hr
Yoga Teacher Training program is another. In Emma's own words "personal growth and professional goals can benefit each other".

              Ross Gittins AM is the Economics Editor of The Sydney Morning Herald and an Economic Columnist for The Age. For 45 years he
              has had a ringside seat as the Australian economy has gone through radical change. He's covered 44 budgets and 17 elections,
              and watched 15 treasurers and 11 prime ministers wrestle with boom and recession, debts and deficits. Ross is a winner of the
              Citibank Pan Asia award for excellence in financial journalism and has been a Nuffield Press fellow at Wolfson College, Cambridge,
              and a journalist-in-residence at the Department of Economics at the University of Melbourne. In 2008, Ross was awarded the
Member of the Order of Australia for service to journalism as a commentator on economic theory, policy and behavioural economics. His most
recent books are Gittins' Gospel, Gittinomics, The Happy Economist and Gittins: A Life Among Budgets, Bulldust and Bastardry.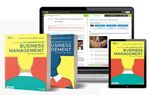 comview 20
Comview20 Speakers                                                                                                                 online

               Greg Gould is currently teaching VCE Accounting at RMIT Urban School. He is also a Unit Coordinator and eLearning Advisor
               in the Bachelor of Business course at Swinburne Online for Financial Information Systems and Company Accounting. Greg has
               developed extensive curriculum resources for teachers and students of Accounting, using manual recording and Information and
               Communications Technology. Greg has been a regular presenter at teacher professional development sessions for the Victorian
               Commercial Teachers Association and was a member of the VCAA review panel for the current VCE Accounting study design.

                Dr Emily Heath is a neuroscientist, researcher and Senior Manager in the Climate Change and Sustainability Services team at
                Ernst & Young Australia. Emily holds a PhD in behavioural neuroscience from the University of Sydney's Brain and Mind Centre.
                Emily has been the architect of multiple behaviour change programs for youth and young adults, including numerous financial
                capability programs. She has also led research and evaluation projects across diverse areas such as financial education, cyber
                safety and novice driver education. Emily is the author of 'How do we really build financial capability? 10 principles for financial
interventions', and is co-author of 'Purpose-aligned leadership', 'Game On: How Video Games are Changing Education' as well as several peer-
reviewed articles in academic journals. Her research has been presented globally at conferences including the Annual Conference on Financial
Education, the Business Educators of Australasia National Conference, the annual meeting of the Society for Neuroscience and the meeting of the
Australian Neuroscience Society. Her PhD focused on the molecular mechanisms of decision making and learning.

                Mark Hughes has 20 years' experience teaching financial accounting to undergraduate and postgraduate students in Australia
                and South East Asia. He has prepared and delivered workshops for the Australian Shareholders' Association, mid-sized accounting
                firms on assorted topics including technical updates to the Commonwealth Financial Reporting Frameworks, and various
                Commonwealth Government agencies on financial accounting, Government Finance Statistics, cost recovery and competitive
                neutrality. Mark is interested in how non-accountants incorporate accounting information into their decision-making processes and
finding ways to improve accounting graduates' professional skills.

              Cara Johnston is a passionate educator who has taught extensively throughout Victoria, NSW and Connecticut, USA. She
              has taught a variety of subjects and year levels including pre-school early years Australian Sign Language (Auslan), primary and
              secondary years, including VCE, and has headed up a deaf facility in Victoria. Additionally, Cara has taught a variety of extra-
              curricular activities as well as being an Assistant VCE Coordinator. Cara recently completed her Masters in Learning Intervention
              at the University of Melbourne, answering her desire to support all students to achieve success. She has experience in creating
evidence-based intervention programs while undertaking assessments to understand and enrich students' learning, as well as supporting
classroom teachers in facilitating modifications or adaptations.

                Richard Murray is a Chartered Accountant with over 25 years' experience in retail and finance. He joined JB Hi-Fi as CFO in 2003
                and took the business through the Initial Public Offering (IPO) process. After completing his degree at the University of Melbourne,
                Richard started his career at Deloitte as a cadet in the Audit division and progressed to the Corporate Finance group. Whilst at
                Deloitte, he worked with JB Hi-Fi management while preparing for the float and when the then CFO left the business, he accepted
                the position. Richard was appointed to the Board of JB Hi-Fi in June 2012 and became CEO on 1 July 2014. In 2016, JB Hi-Fi
acquired The Good Guys for $870m and post the acquisition, Richard has taken on the role of Group CEO overseeing both businesses and the
respective Managing Directors. He is currently Chairman of the Australian Charities Fund Employee Leadership Initiative, which aims to encourage
Australian businesses to set up Workplace Giving Programs. To date JB Hi-Fi's workplace giving program, Helping Hands, has over 80% staff
participation and has raised more than $20m for its charity partners.

              Ivan Neville is the manager of the Labour Market Research and Analysis Branch in the Australian Government's newly formed
              National Skills Commission. Ivan leads a team that undertakes in-depth analysis on a range of Australian labour market issues,
              including identifying the current and future demand for skills, understanding recruitment issues and what employers are looking
              for and helping job seekers prepare for the changing world of work. Ivan has had an extensive career in a range of labour market
              research, statistics and policy roles in a number of government organisations. Ivan is regularly asked to provide his unique
perspective on the ever-evolving labour market story and he delivers presentations both nationally and overseas.

               Sally Pickett is a creative and passionate human resources professional specialising in organisational development and workforce
               capability, with over 20 years' experience working within both the private and public sectors. She has achieved award-winning
               results in a range of disciplines across multiple industries in Australia and the UK. Sally has current experience in employee and
               industrial relations, workforce and succession planning, capability building, leadership development, coaching and strategic planning.
               Her professional approach to the design of programs and initiatives in the workplace is underpinned by her on-going commitment
to personal development and keeping up-to-date with the latest thinking in human resources and organisational development. Sally is currently the
Human Resource Manager at Nillumbik Shire Council. Sally has also worked at Chisholm Institute, Ambulance Victoria and Yarra Valley Water.

                Laureate Professor Emeritus Cheryl Saunders AO has specialist interests in Australian and comparative public law, including
                comparative constitutional law and method, intergovernmental relations and constitutional design and change. She is a President
                Emeritus of the International Association of Constitutional Law, a senior technical advisor to the Constitution Building program of
                International IDEA, is an officer of the Order of Australia and a Chevalier dans l'Ordre National de la Legion d'Honneur of France.
                Cheryl is a laureate professor emeritus. She teaches in both the JD and the MLM and is the founding Director of the Centre for
Comparative Constitutional Studies. She is an editor of the Public Law Review and a member of the editorial boards of a range of Australian and
international journals, including Publius, Jus Politicum and the Constitutional Court Review, South Africa. Cheryl has held visiting positions at the
universities of Oxford, Cambridge, Paris II, Georgetown, Indiana (Bloomington), Hong Kong, Copenhagen, Fribourg, Capetown and Auckland. She is
President Emeritus of the International Association of Constitutional Law and the International Association of Centers for Federal Studies and a
former President of the Administrative Review Council of Australia.
comview 20
Comview20 Speakers                                                                                                                  online

               Dr Carly Sawatzki is an interdisciplinarian with a particular interest in the teaching of humanities, mathematics and numeracy
               in consumer, economic, and financial contexts (that is, financial capability / financial literacy / money and financial mathematics).
               Carly's other research interests include curriculum innovation; mathematics and numeracy task design; mathematical problem-
               solving in real world contexts; and pedagogical coaching to enhance teaching and learning.

               Damian Sutherland has been a director at William Buck (previously Webb Group) for over 20 years. He is a business advisor who
               has many clients in the Small and Medium Enterprises (SME) category from micro businesses and startups to larger national
               organisations. Damian has extensive experience with importing/exporting and manufacturing, as well as building and construction.
               He works directly with the stakeholders of these businesses/organisations and provides knowledge and experience around how to
               best maximise business return and investment.

               Alexander Symonds is an experienced HSC Economics teacher who is focused on using technology to better engage students.
               He is a member of the Reserve Bank of Australia's Educators Advisory Panel and has a YouTube channel focused on Economics
               (youtube.com/alexsymonds). He has also marked Economics at the Higher School Certificate level. At Masada College (NSW),
               Alex works closely with teachers to help them improve teaching practice, including through incorporating thinking routines in the
               classroom.

               Ben Wickham is the Senior Executive Deputy Registrar of the High Court of Australia, where he is responsible for applications for
               special leave to appeal, legal research, media and communications, events and protocol. He has taught at the Australian National
               University College of Law since 2003 in Constitutional Law, Torts, Administrative Law, Evidence, Litigation and Lawyers, Justice and
               Ethics. He has also taught at Adelaide University and Flinders University.

              Dr Natasha Ziebell is a lecturer at the Melbourne Graduate School of Education in the University of Melbourne. She has worked
              extensively in designing and implementing initial teacher education programs and conducts professional learning programs for
              teachers. Her teaching and research focuses on how curriculum and assessment are designed and implemented to cater for
              all students. This includes the influence of theory, policy reform and initiatives on curriculum, teaching and learning in classroom
              contexts. She has worked on various projects that support collaboration to optimise curriculum design and implementation.
Natasha started her career as a teacher in Early Childhood Education and Primary Schools.
Co-presenters: Dr Daniela Aquaro, Dr Cath Pearn and Associate Professor Wee Tiong Seah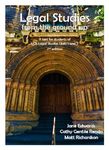 Start Smart
Program overview
Commonwealth Bank's award winning Start Smart program changes the way
young people learn about finance. By making money management interactive,
engaging and fun, we give students the confidence and competence
to make smart decisions about money.

Created in close consultation with leading education experts and delivered by
a team of full-time, outstanding facilitators across the country, our Start Smart
sessions are designed to inspire and motivate students.
Program delivery
Access to Start Smart has never been easier! Teachers can now book our workshops for either face-to-face
or digital delivery so get in touch to discuss the best option for your school.

The program remains free of charge and does not promote products or services of the Commonwealth Bank.

     Start Smart                                                       Start Smart
     Primary                                                           Secondary

     The Start Smart Primary program is delivered                      The Start Smart Secondary program consists
     as six separate workshops that are designed                       of six different workshops each focusing
     specifically for each year group:                                 on a different topic:
       •     Year 1 - Money as a concept                                 •    Smart Choices
       •     Year 2 - Spending money                                     •    Smart Earning
       •     Year 3 - Invisible money                                    •    Smart Enterprise
       •     Year 4 - Spending influences                                •    Smart Investing
       •     Year 5 - Goal setting                                       •    Smart Saving
       •     Year 6 - Budgeting skills                                   •    Smart Spending

     Our workshops are tailored for each age group                     Our workshops are interactive learning
     and teach money skills in ways that students                      experiences that empower students to
     can both understand and enjoy.                                    confidently make smarter financial choices.

     For more information, please visit                                For more information, please visit
     startsmart.com.au/primary                                         startsmart.com.au/secondary

Additional resources
           Teachers                                                          Parents/Caregivers
To support the interactive workshops and further develop          For anyone looking for fun and practical activities
students' financial knowledge and capability, teachers can        to do at home, we have a series of short videos and
access our suite of resources including curriculum-aligned        downloadable worksheets that can be accessed from
lesson plans as well as video recordings of the workshop          our website at startsmart.com.au/parent-resources.
sessions. These resources are open to all and can be found
on our website at startsmart.com.au/teacher-resources.

           How to book
           If you'd like to book the Start Smart program or want some more information about any of our offerings,
           please get in touch:

                 1800 705 125                                  primary@startsmart.com.au

                  startsmart.com.au                            secondary@startsmart.com.au
NEW EDITION IN 2020
                                                                  The most up-to-date resources available for
                                                                  VCE Legal Studies with updated case studies,
                                                                  legislative changes and statistics.

                                                                  •   Comprehensively updated to include legislative changes and
                                                                      the latest data, this new edition ensures students have the most
                                                                      up-to-date information available to develop the knowledge and
                                                                      skills required for VCE success.

                                                                  •   New case studies and news reports highlight relevant and
                                                                      contemporary examples to engage students and expose them to
                                                                      industry practice.

                                                                  •   Practice exam questions at the end of each chapter have
CAMBRIDGE                                                             been carefully revised to progressively build the skills required

MAKING &
                                                                      for VCE success. Instructions on how to approach each question,
                                                                      including marks and recommended timing, help prepare
                                                                      students for their end-of-year exams.

BREAKING the LAW                                                  •   An even greater variety of tables and graphic organisers, photos,
                                                                      clear diagrams and flowcharts support the written content and
                                                                      make the book accessible for all students.

VCE UNITS 1–4 2ND EDITION

                          Partnering with the VCTA to provide leading resources
New in
 2020

              Cambridge                      Cambridge                       Cambridge                            Cambridge
            Making &                    VCE Accounting                   VCE Business                       Money, Markets
         Breaking the Law               Units 1&2 Third Edition          Management                         and Citizenship
         Units 1–4 2nd Edition         Units 3&4 Fourth Edition            VCE Units 1– 4                for the Victorian Curriculum
                                                                           Second Edition                            9&10

                                            David Adam                                      Julie Cain

 AUTHOR SESSIONS                            Strategies for developing                       Using contemporary
                                            source analysis skills                          case studies in Business
 COMVIEW20                                                                                  Management Units 3&4
                                            Legal Studies
 Join our authors at their                                                                  Business Management
 presentations during the                   Friday 20 November
 Comview20 conference                       4:30pm-5:30pm                                   Monday 23 November
                                                                                            4:30pm-5:30pm
CAMBRIDGE
HUMANITIES
FOR VICTORIA
•   Developed by experienced and passionate Victorian Humanities                •   Skills and concepts are integrated throughout the chapters to
    teachers, this series is strongly aligned with the Victorian Curriculum,        enable students to make connections to their learning and support
    with all curriculum content for History, Geography, Economics &                 the way skills are commonly taught in context in Victorian classrooms.
    Business, Civics & Citizenship clearly identified.
                                                                                •   The wide range of activities will engage and challenge students
•   The engaging delivery of the curriculum draws on intriguing                     across each topic and offer opportunities for teachers to differentiate
    chapter-opener stories to hook students in to each topic, and                   for individual learners. A downloadable project in each chapter
    also features a visually appealing design and an extensive range of             addresses one of the four mandatory Victorian Curriculum
    sources.                                                                        Capabilities.

•   Modern pedagogical practices are incorporated to give students              •   Unparalleled digital resources, compiled by a digital learning
    the best opportunity to understand and investigate the processes                expert, provide today's students with carefully chosen digital content
    of how our world has been shaped, including 'Making Thinking                    and support teachers through a powerful Learning Management
    Visible' activities inspired by Harvard's Project Zero's Visible Thinking       System.
    Routines.

Brighter thinking for a better future
VICTORIA'S MOST WIDELY-USED
    LEGAL STUDIES SERIES

             NEW EDITIONS AVAILABLE DECEMBER
             2020, FEATURING:
             •   innovative Markbook functionality
             •   interactive         content
             •   targeted instructional videos
             •   fresh case studies and legal reforms.

   Try the new digital features today
       at oup.com.au/vce-legal
Teaching Economics?
          The Reserve Bank is committed to supporting students and educators to learn more about economics,
         the Australian economy and the role of the RBA. We provide free educational resources and experiences.

Explainers                                                       In a Nutshell
Explanations of key                                              One-page summaries
economic concepts, the                                           of key economic
Australian economy                                               concepts and topics
and the role of the RBA

Digital                                                          Economist
Interactives                                                     Talks
Engaging tools that                                              RBA economists can
help students learn                                              present to students
about economic                                                   and teachers, at the
concepts                                                         RBA or in schools

Videos                                                           Learning
Short films bringing
                                                                 Activities
to life topics, such as                                          Meaningful learning
what economics is and                                            experiences that
reasons to study it                                              build students'
                                                                 economics skills

Snapshots                                                        Chart Pack
Summaries of what's                                              and Data
happening in the                                                 Graphs and data
economy and                                                      showing economic and
financial system                                                 financial market trends

Explore                                                          Teacher
Economics                                                        Professional
Inspiring careers                                                Development
resources to help
                                                                 Events to support
students understand
                                                                 economics educators,
what economics is,
                                                                 such as our Teacher
what economists do
                                                                 Immersion Event and
and the benefits of
                                                                 Topical Talks
studying economics

             To discover more about the benefits of
             studying economics, visit rba.gov.au/education
your tailored
                              career partner
At anzuk, we understand and specialise in assisting educators at every stage of your career.
We have dedicated teams delivering to your specific needs from casual relief teaching, to contract,
permanent, and leadership opportunities. Our National and global divisions allow us to offer this service
throughout Australia and abroad.
Relationships with educators and schools is always our priority. We pride ourselves on this alignment,
ensuring we maximise educational outcomes for students, in the classroom.

PARTNERING WITH EDUCATORS

We provide career guidance and pathways for educators at every stage of your career journey, from
graduates to principals.
We assist in as many ways as we can, form building your capacity through mentoring, CV building or
interview coaching.
We align your skills, experience and values with the knowledge of our extensive school network to
provide your next opportunity.

        CASUAL RELIEF
        We are the leading provider of casual relief teaching services. Working as a casual
        relief teacher provides educators with the opportunity to work in a variety of educational
        environments while gaining invaluable teaching experience and flexibility.
        CONTRACT AND PERMANENT ROLES
        Our permanent education team specialise in providing talented educators across all subject
        areas. From maternity leave, short term contracts to ongoing placements in all educational
        settings including government and independent settings.
        LEADERSHIP OPPORTUNITIES
        Our permanent education team share a combined experience of over 70 years in education.
        We understand the needs of leadership and providing guidance and coaching for educators
        looking for that next step in their career. We utilise our extensive professional network and
        connections in the Australian and International sector to align your next leadership opportunity
        and build your capacity.
        TEACH OVERSEAS
        With global offices in the US and UK, and opportunities in Asia, you'll feel supported in fantastic
        schools across our wide network. In the UK we specialise in primary, secondary or nursery (early
        childhood).

www.anzuk.education
Commerce Presentations & Publications

                            Textbooks for 2021

     New 2nd edition                New 2nd edition                   New 7th edition

   CPAP textbooks are written by experienced teachers and contain all the information students need
   to know in order to satisfactorily complete the relevant courses. Each textbook is printed in glossy
   colour, with engaging activities and support from stand alone websites dedicated to each textbook,
   making them valuable resources for students and teachers of VCE Legal Studies and VCE Economics.
   The new editions will retain all of the features that have made the textbooks valuable resources for both
   teachers and students. In addition, the new editions will include new and revised activities, as well as
   provide a thorough update of the economic and legal events that have prevailed over 2019 and 2020.

                              View sample chapters at www.commpap.com

   Q & A Webinars (2+ hours) $33                                  Exam Prep Lectures (3+ hours) $44
The Q & A Webinars are designed for                              The lecture programs are presented
students and teachers to have a final                            exclusively by experienced teachers who
opportunity before the examination                               have years of experience assessing final
                                                                 examinations. The programs are designed to
to quiz our expert panelists, who                                show students how to apply their knowledge
have many years of experience as                                 of the course in the examination in a way
examination assessors. There will                                that enhances examination performance and
be two panelists per session, both                               impresses the examiners. Each program will
experienced professionals in the                                 include:
relevant subjects, who will field
questions relating to either content                             •   strategies to interpret questions accurately
(e.g. interpretation of key knowledge points from the Study      •   strategies to structure responses in a concise and efficient way
Design) and/or application (e.g. how to effectively apply        •   analysis of sample responses
knowledge when responding to examination questions).             •   emphasis on the common errors to avoid
                                                                 •   tips and tricks to employ to increase efficiency and time management
The session will run for two and a half hours.                   •   strategies to unpack the most difficult parts of the course
                                                                 •   strategies to incorporate relevant and contemporary information into
                                                                     responses.
Legal Studies                                 Accounting
   Lisa Filippin &    Economics               Darrell Cruse &           Accounting                       Business Mgt
    Megan Blake        Romeo Salla &          Adrian Peacock             Adrian Peacock                    Matt Richardson
  25/10 at 2.00pm     Timmee Grinham           26/10 at 4.30pm           17/10 at 9.10am                    17/10 at 1.10pm
                       25/10 at 9.30am                                                 Legal Studies
      Business Mgt                Global Politics                                           Megan Blake
                                                                                          18/10 at 9.10am
        John Mitchell &            Gus Humphries &
        Rebecca Jepson           Adam Brodie-McKenzie                     Economics                        Global Politics
         27/10 at 4.30pm                 2/11 at 4.30pm                     Romeo Salla                       Gus Humphries
                                                                          18/10 at 1.10pm                     31/10 at 1.10pm

            Book online at www.commpap.com                                     Book online at www.commpap.com
New editions of Jacaranda's Key Concepts in VCE
Business Management series are coming for 2021!

                                                                                         NEW FOR 2021
The new editions of Jacaranda Key Concepts
                                                                                           AVAILABLE IN
in VCE Business Management are updated                                                      LEARNON
with new content and contemporary case
studies to engage students of all abilities
and help them achieve exam success. These
new editions will give you everything you
need to carry you through the extended
accreditation period (end of 2022).

         Currency and relevance
         Revised content, supported by updated data and statistics and new real-world
         contemporary case studies throughout, including how COVID-19 has impacted business.

         Accessible for every student
         The content you know and trust, delivered in the familiar Key Concepts approach to
         ensure it is digestible for all students, with background information for those who need
         assistance, and extension material for those seeking a challenge.

         Unrivalled exam and assessment preparation
         Prepare your students for success with new exam-style questions in every subtopic (with
         exemplary responses and marking guides), new practice SACs for each Area of Study and
         access to every VCAA exam question since 2008.

         Unmatched teacher support and insight
         Now also available in learnON, an immersive online course where teachers and students
         are connected and can unlock deep insights into progress. Teachers can create custom
         tests using any question available in the resource, including past VCAA questions.

    Learn more at: www.jacaranda.com.au/vcebusman
Jacaranda Humanities Alive
For the Victorian Curriculum

    Lessons by Victoria's best teachers                                    Thinking Big research projects
    A selection of video lessons delivered by passionate                   Thinking Big research projects for every topic provide
    subject teachers bring History and Geography topics                    opportunities for students to delve deeper, think
    to life to complement and enrich the classroom                         creatively and work collaboratively.
    experience.

    Unmatched teacher support – teachON                                    Focus on skills - SkillBuilders
    Practical teaching advice, teacher-led videos and lesson               Jacaranda's award-winning SkillBuilders develop
    plans, designed to save time and provide inspiration                   students' skills in an engaging and accessible way.
    and support for teachers.                                              Delivered through our proven Tell me, Show me, Let
                                                                           me do it! approach and available in every topic.

                                 jacaranda.com.au/vchumanities

Jacaranda Key Concepts in
VCE Economics
                                                                           NOW
For the VCAA Study Design                                               AVAILABLE IN
                                                                         LEARNON

       Refreshed media to engage and inspire
       A rich-media experience including videos explaining key
       concepts and interactive graphs, providing opportunities
                                                                              Unrivalled VCE exam and assessment preparation
       for students to engage and explore economic concepts.
                                                                              Prepare your students for all forms of success with access to
                                                                              every VCAA exam question since 2008, and a range of practice
                                                                              SACs – comprehensively supported with exemplary responses
       Contemporary content, updated annually
                                                                              and marking guides.
       Online content updated annually to ensure that student
       have access to the most current information, including
       the latest federal budget and ABS statistics.                          Unmatched teacher support
                                                                              A new comprehensive range of teacher support materials,
                                                                              including; work programs, curriculum grids, answers to every
       Unlock deep insights into performance                                  question, and topic tests and SACs. This range is further
       Assign custom assignments and track progress at an                     enhanced by learnON, which provides visibility into student
       individual, group and classroom level, enabling teachers to            progress and performance.
       intervene early and provide additional support for areas of
       weakness.

                                                                     jacaranda.com.au/vceeconomics
Looking for free interactive programs and
resources for your students? Sign up today.

Learn about our legal system,
straight from the source
Speakers from key organisations in the Legal Studies curriculum
share their insights through our Law Talks program, now
running online! Regular speakers include the Courts, Victorian
Law Reform Commission, VCAT and the Dispute Settlement
Centre Victoria.

Choose from over 260 free teaching
resources for your students
Our database is continually updated and can help you find
resources produced across the Victorian legal sector to support
your teaching in Civics & Citizenship and VCE Legal Studies.

   Sign up for the latest news about resources
     and programs to support your teaching
                                                                  victorialawfoundation.org.au

A learning experience
that makes a difference.
The Big Issue Classroom is a unique educational experience
offering students the opportunity to hear first-hand from
people who have experienced homelessness. The engaging
and entertaining sessions help to breakdown stereotypes
surrounding disadvantage in our community. The one-hour
workshops are linked to the Australian Curriculum and
tailored to suit primary and secondary students. Interactive,
online eClassroom sessions are also available. Better still,
every workshop booked provides paid work for a homeless
or disadvantaged Australian.

CANBERRA | SYDNEY | MELBOURNE
To book, email classroom@bigissue.org.au
                                                                                                 BIG4560

call 03 9663 45 33 or visit thebigissue.org.au