2017 AGM MEETING - Ballincollig Credit Union
Page content transcription
If your browser does not render page correctly, please read the page content below
2017
                                             Annual Report
                                              & Accounts

             o t ic e o f AGM
           N

      AGM MEETING
  Oriel House Hotel, Ballincollig      Notice to Members:
                                    Don't forget your Credit Union Book
on Wednesday 28th February 2018          when attending the AGM
           at 7.30pm
2017
                                                                               Annual Report
                                                                                & Accounts

Agenda for Annual General Meeting
1.    Acceptance of proxies (if any) by the Board of Directors
2.    Ascertainment that a Quorum is present
3.    Adoption of Standing Orders
4.    Reading and Approval (or correction) of Minutes of last Annual General
      Meeting - 14th June 2017
5.    Report of Board of Directors
6.    Declaration of Dividend and Rebate of Interest
7.    Appointment of Tellers
8.    Report of the Nomination Committee
9.    Balloting on Vacancies Board of Directors and the Board Oversight
      Committee
10.   Report of the Auditor (Consideration of Accounts)
11.   Report of the Board Oversight Committee
12.   Report of the Membership Committee
13.   Report of the Credit Committee
14.   Report of the Credit Control Committee
15.   Any Other Business
16.   Election Results
17.   Close of meeting

Notice of Elections
Elections will take place to fill the following vacancies:

Elections will be held to fill the following vacancies:
•    5 vacancies on the Board of Directors
•    1 vacancy on the Board Oversight Committee
•    the position of Auditor.

Due to a change in the Credit Union Act, 2012, nominations cannot be taken
from the floor.

CREDIT UNION INVOCATION
Lord, make me an instrument of Thy peace
Where there is hatred, let me sow love;
where there is injury, pardon;
where there is doubt, faith;
where there is darkness, light;
and where there is sadness, joy.

O Divine Master, grant that I may not so much
seek to be consoled as to console;
to be understood as to understand;
to be loved as to love;
for it is in giving that we receive,
it is in pardoning that we are pardoned,
and it is in dying that we are born to eternal life.
Amen
2017
    Annual Report
     & Accounts

Notice of Annual General Meeting
Notice is hereby given that the Annual General Meeting of
Ballincollig Credit Union Ltd. will take place on
 Wednesday 28th February 2018 at 7.30pm
in the Oriel House Hotel, Ballincollig.

_____________
Paul O Mahony
Secretary

          Payment Services Notice:
          Please note that a copy of the Regulation 53 Framework contract, which governs your relationship
          with Ballincollig Credit Union Limited as a Payment Service Provider, can be downloaded at www.bcu.ie

Company Information
Chairperson
John Jeffers (appointed 14/06/2017)
Nicola O'Connell (resigned 14/06/2017)

Hon. Secretary
Paul O Mahony (appointed 14/06/2017)                Gary O'Brien (resigned 14/06/2017)

Directors
Mairead Perez (appointed 14/06/2017)                Oleksandr Klymenko (appointed 14/06/2017)
Jennifer Kenrick (appointed 14/06/2017)             Paul Wuensche (appointed 14/06/2017 - resigned 13/12/17)
Ann Ebre Anaba                                      Ian Brennan
Maura O'Driscoll                                    Bobby Murphy
Robert O'Flynn                                      Breda Callanan (resigned 14/06/2017)
Paddy McCarthy (resigned 14/06/2017)                John Curtin (resigned 14/06/2017)
Stella McVeigh (resigned 14/06/2017)

Credit Committee
Bob O'Hea                                           Mary Coleman
Margaret McGeough (resigned 27/09/2017)             Breda Callanan

Board Oversight Committee
Padraig Corkery (appointed 14/06/2017)              Joe Dillon (appointed 14/06/2017)
Stella McVeigh (co-opted 29/11/17)                  Catherine Fennell (resigned 08/09/2017)
John Jeffers (resigned 13/06/2017)

Manager
Simon Foley

Registered Office
Credit Union House, Harrington Street, Ballincollig, Co.Cork          Reports
Auditors                                                              •    Committee Reports are available
Crowleys DFK Partnership, 5 Lapps Quay, Cork                               from www.bcu.ie
Bankers
Allied Irish Bank, Main Street, Ballincollig, Co.Cork                 •    These reports are also available at
                                                                           the counter in Harrington Street
Solicitors
O'Donnell, Breen Walsh, O'Donoghue                                    •    The Reports will also be available
Trinity House, 8 George's Quay, Co.Cork                                    on the night of the AGM

                                                                                                                  1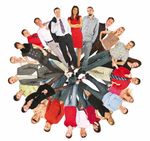 2017
                                                                                                        Annual Report
                                                                                                         & Accounts
    Minutes of AGM 2016
    Wednesday 14th June 2016 @ 7:30pm Oriel Hotel, Ballincollig

    Mrs Nicola O Connell welcomed everyone to the 45th AGM and invited all who wished to recite the Credit Union
    Invocation to do so. A Quorum was present for the meeting and the Standing Orders were proposed by Caroline O
    Keeffe and Seconded by John Curtin.

    A query as to timeframe for notifying members of the AGM was raised,the Chairperson got approval from the meeting
    by a way of show of hands to proceed with the meeting. Minutes of the 2016 meeting were proposed by John Jeffers
    and Seconded by Martin Sisk.

    Chairpersons Address:
    Mrs Nicola O Connell welcomed everyone to the meeting on behalf of Board of Directors and apologised for the delay
    in holding the AGM. Ballincollig Credit Union is committed to our community and has expressed this commitment
    through a variety of ways. Over the years and at all times the board is directed to improving the economic and social
    wellbeing of all members. The Board is recommending a dividend of 0.25% and a rebate of 10%. Proposed Tom O
    Donoghue and a Seconded by Bobby Murphy. Chairperson Address was proposed by John Curtin and Seconded by
    Richard Linehan

    Operations Report:
    Ms Rhona Quinn presented that our membership now stands at 19,053 and continues to increase each year. Our asset
    size stands at €67 million, up €4 million from 2015. Our income at €2.35 million has declined and this decline is due to
    lower investment income

    In the year to September 2016 we achieved a return of 1.2% on our investments compared to 1.67% in 2015. This is in
    line with what we had forecast. The Central Bank requires that we hold at least 20% of our unattached shares in short-
    term deposits. We have liquidity of 26.4%, well in excess of the regulatory requirement. During the year we granted
    3,064 loans totalling €11.5 million, which was an increase of 126 loans and €0.9 million on 2015. The level of arrears
    stands at €1,594,260. This is down 3.3% on last year. The Bad Debt charged off for the year was €147,753. And this
    year we collected €299,710 from charged-off loans, which is an increase of €20,464 on 2015.We have strong regulatory
    reserves, in excess of 10% and total reserves of 14.5%. Proposed by Maura O Driscoll and Seconded Martin Sisk

    Board Oversight Committee Report:
    Mr John Jeffers presented the report and noted the function of the Board Oversight Committee is to assess whether
    the Board of Directors has operated in accordance with the governance requirements set out in legislation, regulation
    and guidance. The Board Oversight Committee is required to report to the Board on its assessment of whether the
    Board has operated in accordance with the required governance provisions. The Board Oversight Committee are
    pleased to report that in our opinion your Board, both individually and collectively, operated your credit union with
    honesty and integrity, motivated by the best interests of you, the members, and believe that in as far as is reasonably
    practicable, they, the Board of Directors, are compliant in respect to the Credit Union Acts. Proposed by Vicky O Leary
    and Seconded by Caroline O Keeffe.

    Excerpt from the Auditors Report:
    In their opinion the Financial Statements, gave a true and fair view of the state of the Credit Union's affairs as at 30th
    September 2016. They had been prepared in accordance with generally accepted Accounting Practice in Ireland. They
    had obtained all the information and explanations which they considered were necessary for the purposes of their
    audit. These included all documentation regarding FRS 102 Accounting Practices. In their opinion proper accounting
    records had been kept by the Credit Union. The financial statements were in agreement with the accounting records.
    Fiona answered queries from members relating to the accounts. Proposed by Kathleen Dwyer and Seconded Pat Moore.

    Nomination Report:
    Mrs Stella McVeigh presented the Nominations report which included the responsibility of the committee in ensuring
    that their volunteers with necessary skills and knowledge to fill the various vacancies on the Board of Directors, Board
    Oversight Committee and other committees. A Recruitment drive took place to attract prospective volunteers through
    notices in the local newsletters, social media and two open evenings in the credit union this received positive response
    and we had seven volunteers. That now has reduced to six. Proposed by Maria Kierse and Seconded John Curtin

2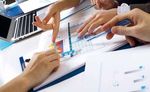 2017
    Annual Report
     & Accounts

Minutes of AGM 2016 Continued continued

Membership Committee Report:
Mrs Anne Ebere Anaba presented that in 2016, we were successful in opening 716 new accounts bringing our total active
membership to 14,375. Proposed by Anne Marie Cosgrove and Seconded by Martin Sisk

Credit Control Report:
Mr John Curtin stated that the PEARLS A1 ratio for 2015 was at 11 % which measures the level of delinquent accounts
against the total value of the loan book and it is down to 7.8% in 2016, every one percentage point is worth €200,000
less delinquent accounts.
Proposed by Ann Ebere Anaba and Seconded by Ian Brennan

Credit Committee Report:
Mr Bob O Hea presented that during the year under review 3,064 loans were paid out amounting to a total of €11.5m,
an increase of €1.5m. Vehicles, First Time Borrowers, Secure Loans, Home Improvements, Holidays, Engagements/
Weddings, Special Student Loans
Proposed by John Curtin and Seconded by Catherine Fennell.

Finance/Investment Committee Report:
Mr Paddy McCarthy highlighted that deposits increased by €4m last year. The level of interest on our investments is
continuously dropping. Over the last number of years our investment advisers have been diversifying the portfolio and
at the moment we have about 16 different counter-party investments. We have €54m of unattached shares as at end
September 2016 Proposed by John Curtin and Seconded by Caroline O Keeffe

Marketing Report:
Mrs Nicola O Connell presented the report which included highlights of 2016. This included our Credit Union School
Quiz, The School Poster Competitions and the Loan Ranger Campaign. On page 12 of the Committee Reports, you can
see the list of all of the sponsorship that we have given out through the year. Proposed by Ita Walsh and Seconded
by Vicky O Leary.

Tellers were appointed for the counting of the Ballot Papers, Grace Twomey, Ken Brady, Cormac Manning. Mrs O Connell
asked all prospective volunteers to give a brief introduction of themselves to the meeting. The Chairperson asked the
members to cast their vote for six vacancies on the Board of Directors and two vacancies for the Board Oversight
Committee.

While the vote was being counted Mrs O Connell proposed that International Development Fund of €5000 would be
split between various organisations

•           Marymount Hospice €1000
•           Ballincollig Family Resource Centre €1000
•           Cork Simon Community €500
•           Ballincollig Men's Shed €500
•           Pieta House €500
•           Ballincollig SVP €500
•           International Development Fund €1000

Proposed by Vicky O Leary and Seconded Bob O Hea

                                                                                                                        3
2017
                                                                                                      Annual Report
                                                                                                       & Accounts

    Minutes of AGM 2016 Continued continued

    Notice of Motion - Amendment to Rules
    Rule 13 (2)
    That this annual general meeting agrees to amend Rule 13(2) of The Standard Rules of Credit Unions (ROI) to read as
    follows:

    (2)A person shall be treated as having the qualification required for admission to membership of the credit union if he/
    she is a member of the same household as, and is a member of the family of, another person who is a member of the
    credit union and who has a direct common bond with those other members. However, a child or step-child of a member,
    where such child or step-child is under the age of 18 years and living outside the common bond but resident in the
    Republic of Ireland or the United Kingdom, shall not be precluded from membership of the credit union. Proposed by
    Vicky O Leary and Seconded by Mark Horgan

    Mrs Nicola O Connell thanked the retiring directors Mr Paddy McCarthy, Mr John Curtin, Mrs Stella McVeigh, Mr Gary
    O Brien and Mrs Breda Callanan for their service and commitment to BCU over the years.

    Results:
    Crowley's DFK were elected returning Auditors

    Board Oversight Committee
    •         Joe Dillon (3 years)
    •         Padraig Corkery( 2 years)

    Board of Directors
    •          John Jeffers - 3 years
    •          Paul O Mahony - 3 years
    •          Jennifer Kennrick - 2 years
    •          Mairead Perez - 2 years
    •          Oleksandr Klymenko - 1 year
    •          Paul Wuensche - 1 year

    Proposed by Tom O Donnell and Seconded by John Curtin

    Mrs Nicola O Connell closed the meeting and asked for all board members to stay behind

4
2017
     Annual Report
      & Accounts

Standing Orders
Voting                                                       11. The Chairperson may at his/her discretion, extend
                                                                 the privilege of the floor to any person who is not a
1.   Each member shall be entitled to one vote                   member.
     irrespective of his/her shareholding, in accordance
     with Standard Rule 139.                                 12. Matters not covered by the Agenda may be
                                                                 introduced under "Other Business" at the Discretion
                                                                 of the Chairperson.
Election Procedure
                                                             13. The Chairperson's decision on any matter relating to
2.   A ballot paper for the election of the Board and the        these Standing Orders or Interpretation of the same
     Board Oversight Committee, where applicable, will           shall be final.
     be distributed to each member at the A.G.M. as per
     the Credit Union Act (Amended 2012).                    14. In accordance with Standard Rule 132 (1) no
                                                                 member shall have more than one vote on each
3.   Election to the Board of Directors, to the Board            question at any general meeting of the Credit Union
     Oversight Committee, and the position of Auditor            or any adjournment thereof irrespective of his/her
     shall be by a majority vote and by secret ballot.           shareholding, or the number of accounts in his/her
                                                                 name in the Credit Union provided, however, that
Motions                                                          except in voting at elections, the presiding member
                                                                 shall have a second or casting vote in the event of
4.   All motions from the floor of the A.G.M. must be            equality of voting. Voting by proxy shall be allowed
     proposed and seconded by members present at the             only when a member other than a natural person
     A.G.M. and moved by the proposer. If the proposer           votes through a representative, who is a member of
     is absent when the motion is called, the motion shall       the group, duly authorised in writing for that purpose
     be deemed to have failed.                                   and accepted as such by the Board of Directors. Refer
                                                                 to Standard Rule 138 also re-election procedure.
5.   A proposer of a motion may speak for such period as
     shall be at the discretion of the Chairperson of the    15. Any matter to be decided upon by vote at the A.G.M.
     meeting and shall have the right of reply before the        shall, unless otherwise expressly provided for by the
     motion is put to the meeting for a vote.                    law or the rules, be decided upon by simple majority.

6.   In exercising his/her right of reply, a proposer may    Suspension of Standing Orders
     not introduce new material.
                                                             16. Any one of these Orders or all of these Standing
7.   The seconder of the motion shall have such time as          Orders may be suspended on a motion to this effect
     shall be allowed by the Chairperson to second the           receiving a two-thirds majority of those present and
     motion.                                                     entitled to vote.

8.   Members are entitled to speak on any such motion
     and must do so through the Chair. All speakers to       Alteration of Standing Orders
     any motion shall have such time as shall be at the
     discretion of the Chairperson.                          17. Standing Orders may be amended or altered at a
                                                                 general meeting and only if a motion to this effect
9.   The Chairperson shall have the absolute right               has received a two-thirds majority of those present
     to decide at any time when a motion has been                and voting.
     sufficiently discussed and may put the motion to the
     meeting giving the proposer the right of reply before   Adjournments
     doing so.
                                                             18. Adjournments of the AGM shall take place only in
Miscellaneous                                                    accordance with Standard Rule 132.

10. The Chairperson of the Board of Directors shall
    be the Chairperson of any general meeting, except
    where he/she is not available, and then it shall be
    the Vice-Chairperson, except where he/she is
    not available, in which case the Board shall decide
    amongst themselves who shall act as Chairperson of
    any general meeting.
                                                                                                                          5
2017
                                                                                               Annual Report
                                                                                                & Accounts

    Chairperson's Address
    Ladies & Gentlemen,
    I am very pleased to welcome each one of you here tonight to our 46th Annual General Meeting (AGM) and
    to present to you the address on behalf of your Board of Directors for the year ended 30 September 2017.
    Your Credit Union has been at the heart of our community (Common Bond Area) for over forty six years,
    from its humble beginnings in 1972 issuing its first loan of £50.00 (€63.50) on your behalf for to facilitate a
    person to undergo a hairdressing course to where we are today in 2018.
    The Credit Union on your behalf has at all times strived towards improving the economic and social
    wellbeing of all our members. It has grown beyond the wildest dreams of its founding members. The
    membership of our Credit Union today owes enormous gratitude to the founding members for their
    foresight and relentless commitment out of which a vital community resource has successfully grown. No-
    one back in the year1972 could have envisaged the great success of the overall Credit Union movement.
    The past year has seen a mixture of steady performance and significant focus on developing and implementing
    the strategic development plan. All aspects of our business have seen growth and our total assets now
    exceeds €71million.There has been a continuing focus on increasing our loan book which is the main source
    of income, our efforts will continue to focus on increasing the growth in loans. The income our Credit
    Union received from investments decreased as the return from the markets reduced across the European
    Union (EU). Current advice is that this is likely to continue for the foreseeable future.The low interest rate
    pursued by the European Central Bank (ECB) is affecting investment income, this reduction in income puts
    pressure on our loan book to produce the income necessary to cover expenses, maintain our reserves and
    pay a dividend to our members
    The Board has approved and proposes to pay a dividend of 0.125% on shares and a 10% rebate of loan
    interest paid by members.While this is a reduction from last year, the dividend and rebate reflect the current
    financial position as we continue to build up a solid base for our Credit Union to grow and prosper in the
    future whilst ensuring that our capital reserves meet our regulatory requirements.
    Your Board has met on 16 occasions during the financial year 2016/2017 and has fully embraced the
    requirements under the Credit Union and Co-Operation with Overseas Regulations Act 2012. Board
    members are required to give at least two (2) hours per week to their duties. They give that and more
    presently and I thank them for the sterling work completed and their continued commitment. I would also
    like to thank all the Committee members for their sterling commitment, the Management team and the
    front line staff who contribute so much to the continued success of our Credit Union. As an organisation
    we in this Credit Union are extremely fortunate to have such dedicated committee members and staff who
    at times during the past financial year has given over and above for which they deserve all of our heartfelt
    thanks. Members of your Board Oversight Committee attended at all Board meetings and we the Board
    thank them for that.
    Finally, I would like ask that you encourage the younger generation to become members and to support this
    organisation by volunteering to sit on Committees, Board Oversight and the Board. I thank all the members
    for your continuing support and loyalty to our Credit Union.
    Acknowledgements
    I would like to thank Catherine Fennell (Board Oversight Committee) and Paul Wuensche (Board of
    Directors) who resigned during the year. To the staff members Ann Quinn, Peg Hayes and Helen Deasy
    who retired during the year, I would like to thank them for their contribution and commitment to the
    Credit Union and wish them well in the future.
    I also wish to remember all those Members who have passed away during the year. On behalf of Ballincollig
    Credit Union, I extend our sympathy to the families and relatives of our deceased members.
    I invite you to please read the full content of this annual report

    ________________
    John Jeffers
    Chairperson

6
2017
    Annual Report
     & Accounts

Report of the Board Oversight Committee
To the Members of Ballincollig Credit Union Ltd

This report covers the period since the members last met in Annual General Meeting on the 14 June 2017 until this
AGM. Following elections by you the members, during the last AGM, the following were elected Mr. Padraig Corkery and
I. Mrs. Catherine Fennel who had been elected at the previous AGM resigned on the 08 September 2017.

On 11 October 2013 the commencement of certain sections of the Credit Union & Co-operation with Overseas
Regulators Act 2012 replaced the Supervisory Committee of all credit unions with a Board Oversight Committee. Some
of the functions that were previously the responsibility of the Supervisory Committee have now been taken over by the
Internal Audit function including circularisation of members and checking bank reconciliations. The Board Oversight
Committee form part of the new governance structure in credit union along with the Risk Management Officer,
Compliance Officer and the Internal Audit Function.

The function of the Board Oversight Committee is to assess whether the Board of Directors has operated in accordance
with the governance requirements set out in legislation, regulations and guidance. The Board Oversight Committee is
required to report to the Board on its assessment of whether the board has operated in accordance with the required
governance provisions.

Challenges remain for 2018 and we feel that the principal matter for the newly elected Board to deal with is to continue
to find innovative ways to get a reasonable return for you its members from the considerable amount of funds available.

The members of the Board Oversight committee like the Board of Directors are elected by you, they act on your behalf
to oversee the function of the board, given that they volunteer and the ever increasing work load. The Board Oversight
Committee are pleased to report that in our opinion your board collectively operated your Credit Union motivated
by the best interest of you the membership and believe that in as far as is reasonably practicable, they the "Board of
Directors" are compliant in respect of the Credit Union Acts.

Board Oversight Committee

________________
Joe Dillon
Chairperson

________________
Padraig Corkery
Member

                                     Reports

                                     •    Reports are available from www.bcu.ie

                                     •    These reports are also available at the counter in Harrington Street

                                     •    The Reports will also be available on the night of the AGM

                                                                                                                           7
2017
BALLINCOLLIG CREDIT UNION LIMITED
HOLIDAY LOANS
                                                                                                                                 Annual Report
                                                                                                                                  & Accounts

      want to splash
      about?
      We've got the flexible
      holiday loan for you

 Have you had your Credit ReUnion?

 For more information call us on 021 487 2305
 or check out www.bcu.ie

 Loans are subject to approval. Terms and conditions apply. If you do not meet the repayments on your loan, your
 account will go into arrears. This may affect your credit rating which may limit your ability to access credit in the future.
 8
 Ballincollig Credit Union Limited is regulated by the Central Bank of Ireland.
2017
    Annual Report
     & Accounts

Statement Of Directors' Responsibilities
and Board Oversight Committee Responsibities
For The Year Ended 30 September 2017
Statement of Directors' Responsibilities
The Credit Union Act, 1997 (as amended) require the directors to prepare financial statements for each financial year
which give a true and fair view of the state of affairs of the Credit Union and of the income and expenditure of the Credit
Union for that year. In preparing those financial statements, the directors are required to:

-           select suitable accounting policies and then apply them consistently;
-           make judgements and estimates that are reasonable and prudent;
-           prepare the financial statements on a going concern basis unless it is inappropriate to presume that the
            Credit Union will continue in business.

The directors are responsible for keeping proper accounting records which disclose with reasonable accuracy at any
time the financial position of the Credit Union and to enable them to ensure that the financial statements are prepared
in accordance with applicable Irish law and FRS102 "The Financial Reporting Standard applicable in the UK and Republic
of Ireland". They are also responsible for safeguarding the assets of the Credit Union and hence for taking reasonable
steps for the prevention and detection of fraud and other irregularities.

________________                                        ________________
John Jeffers                                            Paul O Mahony
Member of the Board of Directors                        Member of the Board of Directors

Date: 31/1/2018

Statement of Board Oversight Committee's Responsibilities
The Credit Union Act, 1997 (as amended) require the appointment of a Board Oversight Committee to assess whether
the Board of Directors has operated in accordance with Part IV, Part IVA and any regulations made for the purposes of
Part IV or Part IVA of the Credit Union Act, 1997 (as amended) and any other matter prescribed by the Bank in respect
of which they are to have regard in relation to the Board.

___________________
Joe Dillon
Chairperson of the Board Oversight Committee

Date: 31/1/2018

                                                                                                                              9
2017
                                                                                                          Annual Report
                                                                                                           & Accounts

     Independent Auditor's Report To The Members Of
     Ballincollig Credit Union Limited
     Year Ended 30 September 2017
     Opinion
     We have audited the financial statements of Ballincollig Credit Union Limited for the year ended 30 September 2017,
     which comprise the Income and Expenditure Account, the Balance Sheet, the Statement of Changes in Reserves, the
     Cash Flow Statement and notes to the financial statements, including the summary of significant accounting policies set
     out in note 2.

     The financial reporting framework that has been applied in their preparation is Irish Law including the Credit Union
     Act, 1997 (as amended) and FRS 102 The Financial Reporting Standard applicable in the UK and Republic of Ireland.

     In our opinion the financial statements:
     -    give a true and fair view of the state of the Credit Union's affairs as at 30 September 2017 and of its income and
          expenditure for the year then ended;
     -    have been properly prepared in accordance with FRS 102 The Financial Reporting Standard applicable in the UK
          and Republic of Ireland; and
     -    have been properly prepared so as to conform with the requirements of the Credit Union Act, 1997 (as amended).

     Basis for opinion
     We conducted our audit in accordance with International Standards on Auditing (Ireland) (ISAs (Ireland)) and applicable
     law. Our responsibilities under those standards are further described below in the Auditor's Responsibilities for the
     Audit of the Financial Statements section of our report. We are independent of the Credit Union in accordance with
     ethical requirements that are relevant to our audit of financial statements in Ireland, including the Ethical Standard
     issued by the Irish Auditing and Accounting Supervisory Authority (IAASA), and we have fulfilled our other ethical
     responsibilities in accordance with these requirements. This includes us taking advantage of the exemptions provided
     by IAASA's Ethical Standard: Section 6 Provisions Available for Audits of Small Entities in the circumstances set out in
     note 25 to the financial statements.

     We believe that the audit evidence we have obtained is sufficient and appropriate to provide a basis for our opinion.

     Conclusions relating to going concern
     We have nothing to report in respect of the following matters in relation to which ISAs (Ireland) require us to report
     to you where:

     -    the directors' use of the going concern basis of accounting in the preparation of the financial statements is not
          appropriate; or
     -    the directors have not disclosed in the financial statements any identified material uncertainties that may cast
          significant doubt about the Credit Union's ability to continue to adopt the going concern basis of accounting for a
          period of at least twelve months from the date when the financial statements are authorised for issue.

     Other information
     The directors are responsible for the other information. The other information comprises the information included in
     the annual report other than the financial statements and our auditor's report thereon. Our opinion on the financial
     statements does not cover the other information and, except to the extent otherwise explicitly stated in our report, we
     do not express any form of assurance conclusion thereon.

     In connection with our audit of the financial statements, our responsibility is to read the other information and, in doing
     so, consider whether the other information is materially inconsistent with the financial statements or our knowledge
     obtained in the audit, or otherwise appears to be materially misstated. If we identify such material inconsistencies or
     apparent material misstatements, we are required to determine whether there is a material misstatement in the financial
     statements or a material misstatement of the other information. If, based on the work we have performed, we conclude
     that there is a material misstatement of this other information, we are required to report that fact.

     We have nothing to report in this regard.

10
2017
    Annual Report
     & Accounts

Independent Auditor's Report To The Members Of
Ballincollig Credit Union Limited
Year Ended 30 September 2017
Opinions on other matters prescribed by the Credit Union Act, 1997 (as
amended)
Based solely on the work undertaken in the course of the audit, we report that:

-    we have obtained all the information and explanations which, to the best of our knowledge and belief, were
     necessary for the purposes of our audit;
-    in our opinion proper accounting records have been kept by the Credit Union;
-    the financial statements are in agreement with the accounting records;
-    the financial statements contain all primary statements, notes and significant accounting policies required to be
     included in accordance with section 111(1)(c) of the Credit Union Act 1997, (as amended).

Responsibilities of directors for the financial statements
As explained more fully in the directors' responsibilities statement, the directors are responsible for the preparation
of the financial statements and for being satisfied that they give a true and fair view, and for such internal control as
they determine is necessary to enable the preparation of financial statements that are free from material misstatement,
whether due to fraud or error.

In preparing the financial statements, the directors are responsible for assessing the Credit Union's ability to continue
as a going concern, disclosing, as applicable, matters related to going concern and using the going concern basis of
accounting unless the directors either intend to liquidate the Credit Union or to cease operations, or has no realistic
alternative but to do so.

Auditor's responsibilities for the audit of the financial statements
Our objectives are to obtain reasonable assurance about whether the financial statements as a whole are free from
material misstatement, whether due to fraud or error, and to issue an auditor's report that includes our opinion.
Reasonable assurance is a high level of assurance, but is not a guarantee that an audit conducted in accordance with ISAs
(Ireland) will always detect a material misstatement when it exists. Misstatements can arise from fraud or error and are
considered material if, individually or in the aggregate, they could reasonably be expected to influence the economic
decisions of users taken on the basis of these financial statements.

As part of an audit in accordance with ISAs (Ireland), we exercise professional judgement and maintain professional
scepticism throughout the audit. We also:

-    Identify and assess the risks of material misstatement of the financial statements, whether due to fraud or error,
     design and perform audit procedures responsive to those risks, and obtain audit evidence that is sufficient and
     appropriate to provide a basis for our opinion. The risk of not detecting a material misstatement resulting from
     fraud is higher than for one resulting from error, as fraud may involve collusion, forgery, intentional omissions,
     misrepresentations, or the override of internal control.

-    Obtain an understanding of internal control relevant to the audit in order to design audit procedures that are
     appropriate in the circumstances, but not for the purpose of expressing an opinion on the effectiveness of the
     Credit Union's internal control.

-    Evaluate the appropriateness of accounting policies used and the reasonableness of accounting estimates and
     related disclosures made by the directors.

-    Conclude on the appropriateness of the directors' use of the going concern basis of accounting and, based on
     the audit evidence obtained, whether a material uncertainty exists related to events or conditions that may cast
     significant doubt on the Credit Union's ability to continue as a going concern. If we conclude that a material
     uncertainty exists, we are required to draw attention in our auditor's report to the related disclosures in the
     financial statements or, if such disclosures are inadequate, to modify our opinion. Our conclusions are based on the
     audit evidence obtained up to the date of our auditor's report. However, future events or conditions may cause the
     Credit Union to cease to continue as a going concern.

                                                                                                                            11
2017
                                                                                                           Annual Report
                                                                                                            & Accounts

     Independent Auditor's Report To The Members Of
     Ballincollig Credit Union Limited
     Year Ended 30 September 2017
     -    Evaluate the overall presentation, structure and content of the financial statements, including the disclosures, and
          whether the financial statements represent the underlying transactions and events in a manner that achieves fair
          presentation.

     We communicate with those charged with governance regarding, among other matters, the planned scope and timing of
     the audit and significant audit findings, including any significant deficiencies in internal control that we identify during
     our audit.

     The purpose of our audit work and to whom we owe our responsibilities
     Our report is made solely to the Credit Union's members, as a body, in accordance with section 120 of the Credit Union
     Act, 1997 (as amended). Our audit work has been undertaken so that we might state to the Credit Union's members
     those matters we are required to state to them in an auditor's report and for no other purpose. To the fullest extent
     permitted by law, we do not accept or assume responsibility to anyone other than the Credit Union and the Credit
     Union's members, as a body, for our audit work, for this report, or for the opinions we have formed.

     Crowleys DFK Partnership
     Chartered Accountants and Registered Auditors
     5 Lapp's Quay
     Cork

     Date: 1/2/18

12
2017
    Annual Report
     & Accounts

Income and Expenditure Account
For The Year Ended 30 September 2017

		    2017 2016
 Note    €    €

Interest on members loans                                                4           1,784,571           1,797,779
Other interest income and similar income                                 5             536,189             558,356

Net interest income		 2,320,760                                                                          2,356,135

Other income                                    7                                        55,339             59,256
Employment costs                                8                                      (648,326)          (740,628)
Other management expenses (Schedule 1)		                                             (1,034,178)          (934,446)
Depreciation                                   10                                       (32,931)           (43,796)
Net recoveries or (losses) on loans to members 11                                       631,166            310,533
Release of onerous contract provision		                                                       -            126,805

Surplus for the financial year		 1,291,830                                                               1,133,859
Other comprehensive income		             -                                                                       -

Total comprehensive income		 1,291,830                                                                   1,133,859

These financial statements were approved and authorised for issue by the Board on 31/1/2018 and agreed on its behalf
by:

_______________                         _______________                         _______________
John Jeffers                            Simon Foley                             Joe Dillon
CHAIRPERSON                             Manager                                 Board Oversight Committee

                                                                                                                       13
2017
                                                                                                     Annual Report
                                                                                                      & Accounts

     Statement of Changes in Reserves
     As At 30 September 2017

     					 Non - Distributable
                             Undistributed		Operational		              investment
                                  surplus/ Regulatory    Risk Dividend     income     Total
                                     deficit reserve  reserve  reserve    reserve reserves
                                          €        €        €        €          €        €

     As at 1 October 2016                1,319,008    7,053,521        80,000 1,238,454              13,012   9,703,995
     Total comprehensive
     income for the year                 1,291,830            -             -            -                -   1,291,830
     Transfer between reserves            (991,069)     689,000       305,905            -          (3,836)           -
     Dividends paid during the year       (133,373)           -             -            -                -    (133,373)
     Loan interest rebate                 (181,200)           -             -            -                -    (181,200)

     As at 30 September 2017             1,305,196    7,742,521       385,905 1,238,454               9,176 10,681,252

     As at 1 October 2015                 917,048     6,710,697              - 1,238,454             10,495   8,876,694
     Total comprehensive income
     for the year                        1,133,859            -             -            -                -   1,133,859
     Transfer between reserves            (425,341)     342,824        80,000            -            2,517           -
     Dividends paid during the year       (123,740)           -             -            -                -    (123,740)
     Loan interest rebate                 (182,818)           -             -            -                -    (182,818)

     As at 30 September 2016             1,319,008    7,053,521        80,000 1,238,454              13,012   9,703,995

     1.       The Regulatory reserve of the Credit Union as % of total assets as at 30 September 2017 was 10.83% (2016 -
              10.52%). During the year the Credit Union transferred €39,000 of its current year surplus to the Regulatory
              reserve. At the financial year end the Board approved a further transfer of €650,000 from the current year
              surplus to the Regulatory reserve.

     2.       The Operational Risk reserve of the Credit Union as % of total assets as at 30 September 2017 was
              00.54% (2016 - 00.12%). The Board approved a transfer of €305,905 from the undistributed surplus to the
              Operational Risk reserve. The amount transferred was calculated in accordance with the operational risk
              measurement techniques proposed under Basel II capital adequacy rules for banking institutions. Last year a
              transfer of €80,000 was made to the Operational Risk reserve following the completion of an internal process
              of assessing the level of the reserve required to cover the operational risks of the Credit Union.

14
2017
    Annual Report
     & Accounts

Balance Sheet
As At 30 September 2017
       Note 2017                                                                                                 2016
		 €                                                                                                                €
ASSETS

Cash and cash equivalents                                                  9            8,318,713          13,693,940
Tangible fixed assets                                                     10              755,541             785,908
Loans to members                                                          11           19,991,317          18,499,134
Prepayments and accrued income                                            12              407,246             432,945
Investments                                                               13           42,000,764          33,639,762

Total Assets		                                                                         71,473,581          67,051,689

LIABILITIES

Members shares                                                            14          (59,340,752)        (56,302,944)
Money management accounts                                                 17                 (698)               (578)
Members' EFT current accounts                                             16           (1,054,022)           (709,470)
Other liabilities, accruals and charges                                   18             (396,857)           (334,702)

Total liabilities		                                                                   (60,792,329)        (57,347,694)

ASSETS LESS LIABILITIES		10,681,252                                                                         9,703,995

RESERVES

Undistributed surplus / deficit reserve		                                               1,305,196           1,319,008
Regulatory reserve		                                                                    7,742,521           7,053,521
Operational risk reserve		                                                                385,905              80,000
Non-distributable investment income reserve		                                               9,176              13,012
Dividend reserve		                                                                      1,238,454           1,238,454

Total reserves		10,681,252                                                                                  9,703,995

These financial statements were approved and authorised for issue by the Board on 31/1/2018 and agreed on its behalf by:

_______________                           _______________                         _______________
John Jeffers                              Simon Foley                             Joe Dillon
CHAIRPERSON                               Manager                                 Board Oversight Committee

                                                                                                                           15
2017
                                                                                Annual Report
                                                                                 & Accounts

     Cash Flow Statement
     For The Year Ended 30 September 2017
      Note 2017                                                                          2016
     		 €                                                                                   €

     Cash flows from operating activities
     Loans repaid by members                               11     11,417,456        10,973,062
     Loans granted to members                              11    (12,529,579)      (11,489,510)
     Loan interest received                                 4      1,782,332         1,800,191
     Investment income received 		                                   536,189           555,839
     Other income received		                                          55,339            59,256
     Bad debts recovered                                   11        251,106           299,710
     Dividends paid                                         6       (133,373)         (123,740)
     Loan interest rebate paid                              6       (181,200)         (182,818)
     Operating expenses paid to include employment costs 		       (1,682,504)       (1,675,074)
     Movements in other assets		                                      27,938             1,054
     Movements in other liabilities 		                                62,155        (1,567,113)

     Net cash flow from operating activities		                      (394,141)       (1,349,143)

     Cash flows from investing activities
     Purchase of property, plant and equipment 		                     (2,564)           (6,483)
     Purchase and disposal of investments		                       (8,361,002)       (4,078,732)

     Net cash flows from investing activities		                   (8,363,566)       (4,085,215)

     Cash flow from financing activities
     Cash inflow from money management accounts  17                  229,420           227,141
     Cash outflow from money management accounts 17                 (229,300)         (227,146)
     Cash inflow from budget accounts		                           10,421,854         8,283,720
     Cash outflow from budget accounts 		                        (10,077,302)       (7,928,272)
     Members' shares received                    14               37,420,484        36,896,841
     Members' shares withdrawn                   14              (34,382,676)      (32,284,340)
     Members' deposit receipts                   15                         -             1,649
     Members' deposit withdrawn                  15                         -           (38,399)

     Net cash flows from financing activities		                    3,382,480         4,931,204

     Net increase / (decrease) in cash and cash equivalents 		    (5,375,227)         (503,154)
     Cash and cash equivalents at beginning of year		             13,693,940        14,197,094

     Cash and cash equivalents at end of year		                    8,318,713        13,693,940

16
2017
     Annual Report
      & Accounts

Notes To The Financial Statements
For The Year Ended 30 September 2017
1.       Legal and regulatory framework
         Ballincollig Credit Union Limited is established under the Credit Union Act 1997 (as amended). The Credit
         Union is registered with the Registrar of Credit Unions and is regulated by the Central Bank of Ireland. The
         principal place of business is Credit Union House, Harrington Street, Ballincollig, Co. Cork.

2.       Accounting Policies

2.1.     Statement of compliance and the basis of preparation
         These financial statements have been prepared on the going concern basis and in accordance with the Credit
         Union Acts 1997 - 2012 and FRS 102 "The Financial Reporting Standard applicable in the UK and Republic of
         Ireland" issued by the Financial Reporting Council , as promulgated by Chartered Accountants Ireland.

         The financial statements have been prepared on the historical cost basis.

2.2.     Currency
         The financial statements are prepared in Euro, which is the functional currency of the Credit Union. Monetary
         amounts in these financial statements are rounded to the nearest Euro.

2.3.     Going Concern
         The financial statements are prepared on the going concern basis. The directors of Ballincollig Credit Union
         Limited believe this is appropriate as the Credit Union:
         - Is generating surpluses;
         - Maintains an appropriate level of liquidity; and
         - Has reserves that are currently equal to the minimum requirements of the Central Bank.

2.4.     Income
         Income is recognised to the extent that it is probable that the economic benefits will flow to the Credit Union
         and the revenue can be reliably measured. Income is measured at the fair value of the consideration received.
         The following criteria must also be met before the revenue is recognised:

         Interest on members' loans
         Interest on loans to members is recognised using the effective interest method, and is calculated and accrued
         on a daily basis.

         Investment income
         The Credit Union currently only has investments that are valued at amortised cost, and use the effective
         interest method to recognise investment income.

         Other income
         Other income such as commissions receivable and foreign exchange services arises in connection to specific
         transactions. Income relating to individual transactions is recognised when the transaction is completed.

2.5.     Dividends and loan interest rebates to members'
         Dividends on shares and loan interest rebates
         Dividends are made from current year's surplus or the dividend reserves set aside for that purpose. The
         Board's proposed distribution to members each year is based on the dividend and loan interest rebate policy
         of the Credit Union and is subject to covering the operating expenses of the Credit Union while meeting
         revenue requirements.

         The interest on members' deposits and the rate of dividend and loan interest rebate recommended by the
         Board will reflect:

                                                                                                                           17
2017
                                                                                                        Annual Report
                                                                                                         & Accounts

     Notes To The Financial Statements
     For The Year Ended 30 September 2017 continued
            - Prevailing economic and market factors;
            - The risk profile of the Credit Union, particularly in its loan and investment portfolios;
            - The Board's desire to maintain a stable rather than a volatile rate of return to members each year; and
            - Members' legitimate deposit interest dividend and loan interest rebate expectations;

            all dominated by prudence and the need to sustain the long-term welfare of the Credit Union.

            For this reason, the Board will seek to build up its reserves to absorb unexpected shocks and remain above
            minimum regulatory requirements.

            The Credit Union accounts for dividends and rebates of loan interest when members ratify such payments at
            the Annual General Meeting.

     2.6.   Taxation
            The Credit Union is not subject to income tax or corporation tax on its activities as a Credit Union.

     2.7.   Cash and cash equivalents
            Cash and cash equivalents comprise operating cash on hand and cash deposited with banks with original
            maturity of less than or equal to three months.

     2.8.   Financial instruments
            The Credit Union has elected to apply to provisions of Section 11 "Basic Financial Instruments" and Section
            12 "Other Financial Instruments Issues" of FRS 102 to all of its financial instruments. Financial instruments
            are recognised when the Credit Union becomes a party to the contractual provisions of the instrument.

            Financial assets and liabilities are offset, with the net amounts presented in the financial statements, when, and
            only when, there is a legally enforceable right to set off the recognised amounts and there is an intention to
            settle on a net basis or to realise the asset and settle the liability simultaneously.

            Financial assets and liabilities are classified according to the substance of the contractual arrangements
            entered into.

     2.9.   Basic financial assets
            Basic financial assets are initially measured at the transaction price, including transaction costs, and are
            subsequently carried at amortised cost using the effective interest method. Basic financial instruments include
            the following:

            Loans to members
            Loans to members are financial assets with fixed or determinable payments. Loans are recognised when cash
            is advanced to members and measured at amortised cost using the effective interest method.

            Investments held at amortised cost
            Investments held at amortised cost are measured at amortised cost using the effective interest method less
            impairment. This means that the investment is measured at the amount paid for the investment, minus any
            repayments of the principal; plus or minus the cumulative amortisation using the effective interest method
            of any difference between the amount at initial recognition and the maturity amount; minus, in the case of
            a financial asset, any reduction for impairment or un-collectability. This effectively spreads out the return
            on such investments over time, but does take account immediately of any impairment in the value of the
            investment.

            Central bank deposits
            Credit Unions are obliged to maintain certain deposits with the Central Bank. These deposits are technically
            assets of the credit union but to which the credit union has restricted access. The funds on deposit with the
            Central Bank

18
2017
    Annual Report
     & Accounts

Notes To The Financial Statements
For The Year Ended 30 September 2017 continued
attract nominal interest and will not ordinarily be returned to the credit union while it is a going concern. In
accordance with the direction of the Central Bank the amounts are shown as current assets and are not subject to
impairment reviews.

2.10. Other receivables
         Other receivables such as prepayments are initially measured at transaction price including transaction costs
         and are subsequently measured at amortised cost using the effective interest method.

2.11. Impairment of financial assets
         Financial assets, other than those held at fair value, are assessed for indicators of impairment at each reporting
         end date.

         Financial assets are impaired where there is objective evidence that, as a result of one or more events that
         occurred after the initial recognition of the financial asset, the estimated future cash flows have been affected.
         If an asset is impaired, the impairment loss is the difference between the carrying amount and the present
         value of the expected cash flows discounted at the asset's original effective interest rate.

         In the case of impairment of loans to members, the loans are assessed collectively in groups that share similar
         credit risk characteristics except for individually significant loans which are assessed on a loan by loan basis
         for impairment.

         Any impairment losses are recognised in the Income and Expenditure account.

         If there is a decrease in the impairment loss arising from an event occurring after the impairment was
         recognised, the impairment is reversed. The reversal is such that the current carrying amount does not
         exceed what the carrying amount would have been, had the impairment not previously been recognised. The
         impairment reversal is recognised in the Income and Expenditure account.

2.12. Derecognition of financial assets
         Financial assets are derecognised only when the contractual rights to the cash flows from the asset expire or
         are settled, or when the Credit Union transfers to another party substantially all of the risks and rewards of
         ownership of the financial asset, or if some significant risks and rewards of ownership are retained but control
         of the asset has transferred to another party that is able to sell the asset in its entirety to an unrelated third
         party.

         In the case of loans to members, loans are derecognised, when the right to receive cash flows from the loans
         have expired, usually when all amounts outstanding have been repaid by the member. Ballincollig Credit Union
         Limited does not transfer loans to third parties.

2.13. Basic financial liabilities
         Basic financial liabilities are initially recognised at the transaction price, including transaction costs, unless the
         arrangement constitutes a financing transaction, where the debt instrument is measured at the present value
         of the future payments discounted at a market rate of interest. Financial liabilities are subsequently carried at
         amortised cost using the effective interest method.

         Financial liabilities members' shares, deposits and current accounts
         Member's shares and current accounts are redeemable and therefore are classified as financial liabilities. They
         are initially recognised at the amount of cash deposited and subsequently measured at the nominal amount.

         Other payables
         Other payables are classified as current liabilities if payment is due within one year or less. If not, they
         are presented as non-current liabilities. Other payables are recognised initially at transaction price and
         subsequently measured at amortised cost using the effective interest method.

                                                                                                                                  19
2017
                                                                                                       Annual Report
                                                                                                        & Accounts

     Notes To The Financial Statements
     For The Year Ended 30 September 2017 continued
     2.14. De-recognition of financial liabilities
           Financial liabilities are derecognised when the obligations of the Credit Union specified in the contract are
           discharged, cancelled or expire.

     2.15. Tangible fixed assets
           Tangible fixed assets comprises items of property, plant and equipment, which are stated at cost, less
           accumulated depreciation and any accumulated impairment losses. Cost includes expenditure that is directly
           attributable to the acquisition of the asset.

           Depreciation is provided to write off the cost of each item of property, plant and equipment, less its estimated
           residual value over its estimated useful life. The categories of property, plant and equipment are depreciated
           as follows:

            Buildings		                  -                    2% straight line
            Office Equipment             -                  20% Straight Line
            Computer Equipment           -               33.33% Straight Line
            Fixtures and fittings        -              20% reducing balance

           The gain or loss arising on the disposal of an asset is determined as the difference between the sale proceeds
           and the carrying value of the asset, and is recognised in the Income and Expenditure account.

     2.16. Impairment of tangible fixed assets
           At each reporting end date, the Credit Union reviews the carrying value of its tangible assets to determine
           whether there is any indication that those assets have suffered an impairment loss. If any such indication exists,
           the recoverable amount of the asset is estimated in order to determine the extent of the impairment loss
           (if any). Where it is not possible to estimate the recoverable amount of an individual asset, the Credit Union
           estimates the recoverable amount of the cash-generating unit to which the asset belongs.

           Recoverable amount is the higher of fair value less costs to sell and value in use. In assessing value in use, the
           estimated future cash flows are discounted to their present value using a pretax discount rate that reflects
           current market assessments of the time value of money and the risks specific to the asset for which the
           estimates of future cash flows have not been adjusted.

           If the recoverable amount of an asset is estimated to be less than its carrying amount, the carrying amount of
           the asset is reduced to its recoverable amount. An impairment loss is recognised immediately in the Income
           and Expenditure account.

           Recognised impairment losses are reversed if, and only if, the reasons for the impairment loss have ceased
           to apply. Where an impairment loss subsequently reverses, the carrying amount of the asset is increased to
           the revised estimate of its recoverable amount, but so that the increased carrying amount does not exceed
           the carrying amount that would have been determined had no impairment loss been recognised for the asset
           in prior years. A reversal of an impairment loss is recognised immediately in the Income and Expenditure
           account.

     2.17. Employee benefits
           Pension scheme
           The Credit Union operates a defined contribution scheme. Retirement benefit contributions in respect of
           the scheme for employees are charged to the income and expenditure account as they become payable in
           accordance with the rules of the scheme. The assets are held separately from those of the Credit Union in an
           independently administered fund. Differences between the amounts charged in the income and expenditure
           account and payments made to the retirement benefit scheme are treated as assets or liabilities.

           Other employee benefits
           The costs of short-term employee benefits, including holiday pay, are recognised as a liability and as an expense
           (unless those costs are required to be recognised as part of the cost of fixed assets) over the period they are
           earned.

20
2017
     Annual Report
      & Accounts

Notes To The Financial Statements
For The Year Ended 30 September 2017 continued

         Termination benefits
         Termination benefits are recognised immediately as an expense when the Credit Union is demonstrably
         committed to terminate the employment of an employee or to provide termination benefits. Other once-
         off termination payments that are not required by contract, legislation, or other obligations or
         commitments, are recognised in the financial year in which they become payable.

2.18. Reserves
         Undistributed surplus
         These are accumulated surpluses to date.

         Regulatory reserve
         The Credit Union is required to maintain and establish a minimum Regulatory reserve of at least 10% of the
         assets of the Credit Union in accordance with Credit Union Act 1997 (Regulatory Requirements) Regulations
         2016. This reserve is to be perpetual in nature; freely available to absorb losses; realised financial reserves that
         are unrestricted and non-distributable. This reserve is similar in nature and replaces the Statutory Reserve
         which was a requirement of previous legislation.

         Operational risk reserve
         The Credit Union has established an Operational Risk reserve in accordance with Section (45)(a) of the
         Credit Union Act 1997 (as amended) an operational risk reserve which is separate, distinct and in addition to
         the reserves the Credit Union is required to hold in its regulatory reserve.The amount held in the operational
         risk reserve is the predicted impact of operational risk events that may have a material impact on the Credit
         Union's business.

         The Directors have considered the requirements of the Act and have considered an approach to the calculation
         of the Operational Risk reserve. Ballincollig Credit Union Limited uses the Basic Indicator Approach as set out
         in the operational risk measurements techniques proposed under Base II capital adequacy rules for banking
         institutions in calculating the Operational Risk reserve. Therefore Ballincollig Credit Union Limited will hold
         an Operational Risk reserve which will at a minimum equal 15% of the average positive gross income for the
         previous three years. For any year in which there was a deficit, this will be excluded from the calulation.

         Dividend reserve
         Dividend reserves are the accumulated surpluses to date that have not been set aside for the payment of
         future dividends or loan interest rebates, but have not yet been declared as returnable to members.

         Non-Distributable Investment Income reserve
         Investment income that has been recognised in the financial statements but will not be received within 12
         months of the Balance Sheet date is classified as "non-distributable" and is not distributable as a dividend in
         accordance with Section 31 of the Credit Union Act 1997 (Regulatory Requirements) Regulations 2016. A
         reclassification between non-distributable and distributable is made as investments come to within 12 months
         of maturity date.

3.       Use of estimates and judgements
         The preparation of financial statements requires the use of certain accounting estimates. It also requires
         the Directors to exercise judgement in applying accounting policies. The areas requiring a higher degree of
         judgement, or complexity, and areas where assumptions or estimates are most significant to the financial
         statements are disclosed below:

         Impairment losses on loans to members
         The Credit Union's accounting policy for impairment of financial assets is set out in accounting policy in Note
         2.17. The estimation of loan losses is inherently uncertain and depends upon many factors, including loan
         loss trends, credit risk characteristics in loan classes, local and international economic climates, conditions in
         various sectors of the economy to which the Credit Union is exposed, and, other external factors such as legal
         and regulatory requirements. Credit risk is identified, assessed and measured through the use of rating and
         scoring tools with emphasis on weeks in arrears and other observable credit risk metrics.The ratings influence
         the management of individual loans. The credit rating triggers the impairment assessment and if relevant the

                                                                                                                                21