2018-2019 Intern & Graduate Recruitment - PAT TLE DELAMORE PARTNERS - Pattle Delamore Partners Ltd
Page content transcription
If your browser does not render page correctly, please read the page content below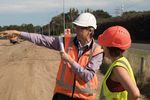 A GREAT PLACE TO WORK

                                                                   2018-2019
                        PAT T L E D E L A M O R E PA R T N E R S   Intern & Graduate
                                                                   Recruitment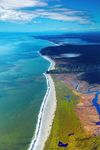 WHO WE ARE
Pattle Delamore Partners Ltd (PDP) is a specialist          Quality and Variety of Work
environmental consultancy with over 30 years'               PDP works with clients from the public and private
experience providing environmental solutions                sectors to provide solutions to environmental issues.
throughout New Zealand, Australia and the Pacific           We deal with unique problems, incorporating aspects of
Islands.                                                    engineering and science from a variety of disciplines,
                                                            and our solutions are custom made to suit the client
We are a New Zealand owned company, our                     and their unique circumstances. Projects range from
shareholders being senior PDP people. We have               small residential sites to complex industrial plants and
offices in Auckland, Tauranga, Wellington and               municipal infrastructure.
Christchurch.
                                                            No two projects are exactly the same for a consulting
The company focuses entirely on environmental issues        environmental engineer, and our people thrive on the
and enjoys a wide variety of projects within our areas of   variety of projects they get to work on. They also enjoy
expertise.                                                  working on several aspects of a job and see it through
                                                            from beginning to end.
Quality Colleagues
We have many highly skilled people working at PDP           Reputation and Excellence
and our people are often recognised as experts in their     We have a reputation for integrity, technical superiority
field. As a graduate or intern, you will have ready         and high standards. Our strong client relationships are
access to these people as colleagues and mentors.           built on confidence and trust. We support the
                                                            development of sustainable, responsible solutions
Supporting Engineering Students                             within the environment.
PDP is a gold sponsor of the University of Auckland's
Civil Engineering Students Association.                     Growth
                                                            We have a steady track record of growth and currently
Great Culture                                               have over 100 people nationwide. Our plans for
PDP has a supportive, collegial culture where the           continued growth provide significant opportunities for
contribution of our people is respected and valued.         ambitious and motivated people.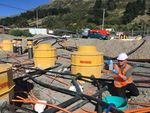 WHAT WE DO
Environmental Management
Environmental management systems, air quality, odour assessment,
waste minimisation, ecology, planning, resource consents.

Groundwater
Dewatering, tunnels, well-fields, hydrogeological modelling,
aquifer storage/recharge.

Surface Water
Flooding, water quality, stormwater, dams, river engineering,
low impact design, catchment analysis.

Water Infrastructure
Wastewater, solid waste management, irrigation,
stormwater, water supply and networks.

Geotechnics
Slope stability, dewatering, settlement, landfills, dams, foundations.

Contaminated Land
Site investigations of air, soil, or water. Monitoring, management
and remediation for contaminated sites.

Geospatial Services
CAD and GIS services provided to internal teams and clients.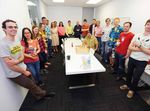 WHAT WE OFFER

 FOR SUMMER INTERNS                                        FOR GRADUATES
 •   Internships run from November to February             •   Our induction programme will kick start your
 •   An opportunity to find out what it is like to work        career at PDP
     as a junior engineer                                  •   Get involved in a variety of work with a high
 •   An induction programme to help you get familiar           level of responsibility - if you're up for it!
     with PDP                                              •   Enjoy organised (and spontaneous!) social and
 •   A buddy who will help you get the most out of             sport activities throughout the year
     your summer work experience                           •   An opportunity to join PDPs mentoring
 •   To be part of our summer social activities                programme, to assist you in your development
 •   We provide Health and Safety training                 •   Free annual flu vaccinations
 •   Being an intern may mean you are offered a            •   Celebrations of significant occasions in the
     permanent position as a graduate                          lives and careers of our people
 •   Ongoing contact and involvement with PDP in           •   A special day off to attend your graduation
     your final year at university                         •   Proven flexibility for staff who want/need it

GRADUATE DEVELOPMENT
PDP understands that the first two years of your          Our engineers have exposure to all stages of the
professional experience is a period of significant        project from feasibility studies through to design,
learning and development. During this time we             construction and monitoring. This provides
ensure you obtain broad experience and an                 excellent development for those wanting broad
understanding of the range of fields in which we          exposure as well as specialist experience.
operate. Building on this foundation, you will
develop an area of specialisation and will take on
more management responsibility for projects.

We help you to develop the knowledge, skills and
behaviours essential for success at each stage of
your career. This includes regular development
discussions, mentoring, and an individual career
development plan.

Career development for graduates is designed to
enable people with the ambition and potential to          As an Engineering New Zealand Professional
rapidly progress their career. We aim to create an        Development Partner, we support the development
environment rich in learning opportunities, both on       of engineers and assist you to become a Chartered
and off the job through courses (internal and             Professional Engineer (CPEng).
external) and conferences.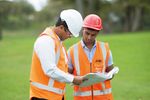 DANIEL WRIGHT
              2017-2018 Intern
              BE (Hons) Civil and Environmental Engineering
              University of Auckland

Interning at PDP over summer has opened my eyes               From day one I was made to feel a part of PDP's
to the type and magnitude of work that is out there           hard-working, team-orientated atmosphere. Each
for Civil and Environmental Engineers. From writing           member of the PDP team offer different levels of
a renewal options assessment for a stormwater                 experience and areas of expertise - which
pond in South Auckland to creating a virtual tour of a        collectively leads to jobs being carried out to the
proposed sewerage pipeline in Rotorua, I really did           highest standard without anything being overlooked.
get the chance to have a go at a lot of things. The           The attention to detail that is practiced day in and
buddy system that PDP runs for its summer interns             day out is one of the most important things that I will
ensures that any queries you might have about a               take with me into my final year at university.
task are always answered quickly.

I particularly enjoyed accompanying Jonathan - a
Senior Engineer down to a water treatment plant
construction site in Waikato. After I went through the
site saftey induction process we took a look at the
proposed sites for a bore water treatment plant,
contact tank and holding tank. Some shear vane
tests were done at the excavation to assess the
strength of the soil. I was allowed to sit in on
meetings between the client and multiple
contractors working on the job, from which I gained
valuable knowledge about the level of organisation
that is required by consultants to complete a project
on time and to specification.

             JOSEPH GIBSON
              2017-2018 Intern
              BE (Hons) Civil and Environmental Engineering
              University of Auckland

What I enjoyed most about my internship with PDP              Through working on a large number of projects, I
was the wide variety of projects that I had the               was exposed to many different aspects of civil and
opportunity to work on. This included working on a            environmental engineering. It was beneficial being
wastewater discharge project for a meat processing            able to work alongside engineers who are at
plant, designing erosion protection for a stream and          different stages of their career development, from
modelling an irrigation scheme.                               graduates through to technical directors.

                                                              Everyone at PDP was extremely welcoming, friendly
                                                              and helpful, making my time over the summer very
                                                              enjoyable. Social activities at PDP are aplenty; a
                                                              highlight for me was playing for the social football
                                                              team.

                                                              The exposure that I have received to different
                                                              engineering problems has been really valuable and
                                                              it has made clearer what I hope to do with my
                                                              career. Through my internship I have developed a
                                                              better understanding of engineering, a stronger
                                                              initiative and more effective communication skills.
WELCOMING OUR 2018 GRADS!

              LIAM ALLAN                                                  MIN-SONG KANG
              BE (Hons) Natural Resources                                 BE Civil & Environmental Engineering
              University of Canterbury                                    University of Auckland

              CHRISTCHURCH OFFICE                                         AUCKLAND OFFICE

"As a graduate you're given the opportunity to              "After 4 years of study, I was eager for work
work with a range of different teams, which is a            that had a positive impact on communities and
great way to discover what kind of work you                 the environment. Being surrounded by
are interested in."                                         passionate and friendly peers has made it that
                                                            much easier to fit in and facilitated my learning
                                                            experience."

              ALAN HO                                                     ALIDA VAN VUGT
              BE (Hons) Civil & Environmental Enginering                  BE (Hons) Chemical & Process Engineering
              University of Auckland                                      University of Canterbury

              TAURANGA OFFICE                                             CHRISTCHURCH OFFICE

"Having only been working for 2 months, I've                "I wasn't really expecting such a wide range of
already been exposed to multiple projects                   work or as many opportunities to go out on site,
including weekly site visits to Rotorua and                 which means the job is more than just an office
designing pump station storage facilities using             job. I also enjoy being a part of the social
3D modelling software."                                     committee and getting to know my workmates."

              NEERAJ PRATAP                                               JOSH         LOTTER
                                                                          BE (Hons) Civil & Environmental Engineering
              BE (Hons) Civil Engineering
              University of Canterbury                                    University of Auckland

              CHRISTCHURCH OFFICE                                         AUCKLAND OFFICE

"With PDP I have had exposure to a wide                     "Throughout all stages of a project, people of
variety projects and tasks ranging from water               all levels are involved, allowing you to naturally
quality sampling out in the field to modelling              absorb years' worth of experience and build
and designing of water infrastructure in regions            strong professional relationships in, and
all across New Zealand."                                    outside of your teams."

              LUKE       HEATH-EDWARDS
              BE (Hons) Civil & Environmental Engineering
              University of Auckland                         Applications for our 2019 intake
              AUCKLAND OFFICE                                      are open 1 - 31 May

"One of the greatest things about PDP is the                       www.pdp.co.nz/careers
variety of work. I have already been involved
with stormwater, landfill, and wastewater reuse
projects after being here for only two months!"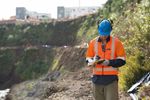 ALANA BOWMAR
              2015 Graduate
              BE (Hons) Civil & Environmental Engineering
              University of Auckland

When I first started at PDP I was fresh from an             PDP really values all of their employees. It is a high
overseas trip, felt like I had forgotten everything I       trust environment where the company goes out of
had learnt at University, and was incredibly nervous        their way to take care of the staff. The social club
to start the first job in my career. I was taken under      plans lots of activities for all the staff, and there are
the wing of another recent graduate who was my              often informal lunches and after work drinks.
assigned buddy. They were a constant source of              Personally, PDP has been incredibly
help and advice, and became a genuine friend                accommodating and allowed me to take extended
inside and outside of work. My skills and confidence        leave for 18 months, while I worked and travelled in
grew rapidly, and I always felt supported, not only by      the United States.
my buddy, but by my whole team.
                                                            Being a quality driven person who takes
During my time at PDP I have worked on a variety of         responsibility for my work outputs has allowed me to
projects; from low impact stormwater design and             really succeed here. I have built relationships across
flood management, to wastewater and water                   the different teams at PDP which has allowed me to
treatment, pipeline design and geotechnical                 work on a variety of projects, including nurturing my
projects. Projects are a variety of scales. I have          dual passion for low impact stormwater engineering
project managed smaller jobs, where I have carried          and geotechnical engineering. Working and learning
out the majority of the work including procurement,         in both of my areas of interest is an opportunity that
client liaison and billing. I have also worked on           I am not sure would be available at many other
larger projects as a part of an engineering team,           workplaces.
working from conceptual through to detailed design,
tendering and construction.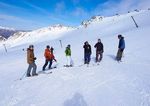 NICK VAN VOORTHUYSEN
              2015 Graduate
              BE (Hons) Natural Resources
              University of Canterbury

Graduating University, like many of you, I was           The people who work at PDP are great; outgoing,
uncertain as to what to expect from the professional     friendly and easy to talk to. The social aspect of
working life. Initially the idea seemed daunting as I    PDP is exemplified in the numerous outings we
wasn't sure I had gained enough skills from              have each year ranging from go-karts and paintball
university to competently solve real life engineering    to social barbeques and morning teas.
problems. The transition from leaving university to
working on proper engineering projects went as           The work we receive is varied and interesting and
smoothly as I could have asked for at PDP. I was         ranges from small projects to complex multi-million
paired with a younger engineer who had themselves        dollar projects. I have undertaken a huge variety of
been in a similar position not so long before which      work ranging from stormwater pipe and treatment
meant I was able to get the help and assistance I        design, water supply treatment studies,
required to get me started. I immediately felt           groundwater assessments, assessment of
welcomed and part of the team rather than given          environmental effects, construction supervision as
some menial task and told to just work away at it.       well as getting out in the field to undertake sampling
                                                         of soils and groundwater, infiltration testing and
The entire office has a cooperative and friendly         construction management.
atmosphere to it that encourages communication
and teamwork. I remember being worried that              I would highly recommend PDP if you want to work
people will get annoyed if I had to keep asking          in a team orientated company, are looking for variety
questions, however the people who work in the            in your workload while being valued and
office are very approachable and willing to lend their   encouraged to work in the areas that you find
skills as necessary which is a major bonus.              interesting.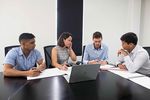 DANIEL KURUPPU
              2016 Graduate
              BE (Hons) Civil & Environmental Engineering
              University of Auckland

I started with PDP as an intern in the Water                As PDP is a medium sized company, there is a good
Infrastructure Group over the 2015/2016 summer,             range of projects which vary in size and type to
and returned as a graduate at the end of 2016.              ensure you are never bored.

Since then, I have been involved in a wide range of         One of my first jobs involved determining the optimal
work which has included:                                    position of water intake screens and calculating the
                                                            velocity of water through them to ensure fish
•   Carrying out an options assessment for a                wouldn't be adversely affected by the water intake
    leachate management system on a landfill                operations at the site. It was great to be able to work
                                                            on a real job to see how things are done in the
•   Designing a hydraulic model for a large
                                                            industry.
    wastewater reticulation scheme

•   Writing an assessment of environmental effects          Everyone I have met at PDP is friendly and
    for a high ammonia waste stream that would be           approachable. If you ever run into issues with a
    discharged to land.                                     project, there is always someone close by who is
•   Compliance monitoring and ongoing operational           happy to help.
    support for a WWTP
                                                            I would recommend PDP to anyone who wants to
•   Assessing onsite wastewater disposal
                                                            develop their engineering skills quickly, tackle
    applications
                                                            interesting problems and take on responsibility.
•   Designing treatment upgrades for a WTP
TIME TO APPLY!
  We aim to recruit the best, in order to be the best. Every year, top graduates and summer interns receive offers
  from PDP, and you can too by following these steps.

FIND OUT MORE ABOUT
  Go to the careers page on our website www.pdp.co.nz for more information on PDP, our graduate and summer
  intern opportunities, and how to apply.

       We will be at the University of Auckland STEM Expo and the University of Canterbury Careers Fair.
                                            Come along and meet us!

                  University of Auckland                                                   University of Canterbury
                        STEM Expo                                                      Engineering and Science Careers Fair
          17 and 18 April 2018, 10:30am - 2:30pm                                           9 May 2018, 10:00am - 3:30pm
                     Faculty of Science                                                    Undercroft, Puaka-James Hight
             Building 302, Ground Floor Plaza

                    Presentation Evening                                                       Presentation Evening
                     24 April 2018, 5:30pm                                                     10 May 2018, 5:15pm
                Room 423-342, Conference Centre                                            Engineering Core Building, E12

APPLICATION PROCESS

            1                                     2                                                      3

            Learn about PDP                    Submit Application                                            Phone Call
                (and how to apply)              Email applications to                                         Please make sure we
                                                                                                              have a phone
                  www.pdp.co.nz                 employment@pdp.co.nz                                          number to call you
                                                by 31 May 2018.                                               on during the day

                                                Please include:
                                                  - Current CV
                                                  - Cover Le�er
                                                  - Up-to-date University transcript

            4                                     5                                                      6

                  Interview                     Reference Checks                                                Offer
                  Interviews are held in our
                  Auckland and Christchurch
                  offices.

                                                                    APPLICATIONS CLOSE ON 31 MAY 2018
PAT T L E D E L A M O R E PA R T N E R S

                   www.pdp.co.nz

AUCKLAND | TAURANGA | WELLINGTON | CHRISTCHURCH