2018 USCA National Canoe & Kayak Championships - CNY Nationals
Page content transcription
If your browser does not render page correctly, please read the page content below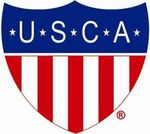 2018 USCA
   National Canoe & Kayak
       Championships

          August 9-12, 2018
    Onondaga Lake and the
        Seneca River
                Syracuse, NY

           Hosted by
New York Marathon Canoe Racing
          Association
    For more information go to www.cnynationals.org

    Or call - Race Director, Phil Millspaugh at 518-573-3284
2018 USCA NATIONAL CANOE & KAYAK CHAMPIONSHIPS
                                                  Syracuse, New York
                                                          Race Schedule
                                                    Thursday, August 9, 2018
                                 Youth Sprint Championships and Youth Marathon Championships
                                               Adult/Youth Sprint Championships
                                    Paddlers with Physical Disabilities Sprint Championships
                                      Host Event: Paddle for the Pantry, Community Cruise

                                                      Friday, August 10, 2018
Long Course
 C2 Standard Men Open, Master (40+)
 C1 Woman Open, Master (40+), Senior (50+), Veteran 1 (60+), Veteran 2 (65+), Grand Veteran 1 (70+), Grand Veteran 2 (75+)
 C1 Stock Woman Open
 OC1 Man
 K1 Unlimited Woman Open, Master, Senior, Veteran 1, Veteran 2, Grand Veteran 1, Grand Veteran 2
  K1 ICF Woman Open, Master run with K1 Unlimited Woman
 K1 Touring Woman Open, Master, Senior, Veteran 1, Veteran 2, Grand Veteran 1, Grand Veteran 2
 K1 Touring Man Open, Master, Senior, Veteran 1, Veteran 2, Grand Veteran 1, Grand Veteran 2
 C2 Men Open, Master, Senior, Veteran 1, Veteran 2, Grand Veteran 1, Grand Veteran 2
 K2 Unlimited Men

Short Course
 C1 Woman Junior (
Important Information for the 2018 USCA National Championships
Please Read Carefully
***2018 USCA membership is required for all USCA championship and trial events.
Send USCA membership application on or before July 27, 2018 to:
                                Lynne McDuffie, Membership Chair
                                          410 Cockman Rd.
                                         Robbins, NC 27325
   Join on line at www.uscanoe.com or http:// uscanoe.info by August 1, 2018 or you must join on site.
      Proof of membership is required for event registration. Membership will be verified onsite.
***To Pre-register for races by mail on or before July 13, 2018.
Send the registration forms with personal check made payable to NYMCRA CNY Nationals to:
                                               Kim Greiner
                                             558 Old Hwy 30
                                           Esperance, NY 12066
       For further information please go to www.cnynationals.org or contact Phil Millspaugh at 518-573-3284

      No day-of-event registration. All races require pre-registration no later than 5 p.m. on the day
        prior to the event with the exception of the Thursday Youth Sprint /Adult/Youth Sprints,
                       Youth Marathon and Paddlers with Physical Disabilities events.
Each participant must fill out a participant registration form and submit along with the entry form(s) for the day's
event to be entered. Transfer the fees from each page to the Total Fees Form on the Participant Registration
Form. A Waiver / Release of Liability form must be completed and signed by each participant at check-in.

Important: Paddlers may elect to "paddle down" to a younger age class in the adult races. Winners will be
awarded only in the class in which they register to compete. No duplication of awards except for Special Age
Recognition Awards listed on the next page.

 The following age groups will apply for all the classes except for those that are stated otherwise.
Adult Age Groups                         Youth/Junior Age Groups as of 1/1/2018
18-39 Men/Women (open)                     Youth 5-7 years of age
40-49 Master                               Youth 8-10 years of age
50-59 Senior                               Youth 11-12 years of age
60-64 Veteran 1                            Youth 13-14 years of age
65-69 Veteran 2                            Junior 15-17 years of age
70-74 Grand Veteran 1                      Adult/Youth – Adult must be 18 or older on race day; Youth must
75-79 Grand Veteran 2                         be 5 to 14 years of age
80 +     Grand Master Veteran              Adult/Junior - Adult must be 18 or older on race day. Junior (15-17) must
                                              be 15-17 years of age

In tandem events (C2 or K2), the team's age group is determined by the younger of the two paddlers in adult
classes. In youth classes, the team's age group is determined by the older of the two paddlers.

Remember: As of 2018: All Canoes and Kayaks should be jigged prior to Marathon events. A 2018 sticker will
be provided to all competitors whose craft has passed inspection. This sticker is to be affixed to his or her boat.
Watch the bulletin board for jigging times and location. In the marathon events, the top 5 finishing boats in all age
groups must go immediately to the jigging area to be measured, or face disqualification. This is done before the
awards presentation ceremony begins in order to make sure all boats are legal. Any boat that fails inspection and was
not measured prior to the event, the boat and the competitor will be disqualified immediately.

Trial Events: This is an event to test to see if the number of entrants in a particular boat class warrant future
championship status. It is on a trial (non-championship) basis. It is offered only at Nationals. USCA membership is
required to participate in this event. If seven (7) or more boats compete in this trial class, then it will be added to the
following Nationals as a Championship class.
Important Information for the 2018 USCA National Championships (continued)
Special Age Recognition Awards for USCA Marathon Events to be awarded to the first in the following:
  1. OC1 Man and Woman, 40-49, 50-59, 60-69
  2. K2 Men and Women, 40-49, 50-59, 60-69 team
  3. First 70+ teams or individual in any event without a Grand Veteran class.
  4. First 80+ team or individual in any event without a Grand Master Veteran (octogenarian) class

 Medals: Awarded as follows: All adult USCA classes: 3 medals deep.
 All Junior (15-17), Adult/Youth (5-14), and Adult/Junior (15-17) classes: 5 deep for sprints and 6 deep for marathon.
 Trial events awarded 3 medals deep. (USCA membership is required.)
 A special medal will be awarded to each SUP marathon participant.

 Barton Youth Award: The USCA offers the Barton Youth Award to encourage youth participation in solo kayak
 (K1) or solo canoe (C1). Participation is open to all paddlers ages 9-17. The award goes to the fastest female and
 the fastest male in K1 and C1. The winners will each receive a new paddle.

 Important Information for the Paddlers with Physical Disabilities: New for 2018. Athletes entering the
 National Championship Sprints for Paddlers with Physical Disabilities must send ICF Paracanoe Athlete Diagnosis
 Form and ICF Paracanoe Athlete Certificate of Diagnosis Form or USCA Adaptive Paddler Vision Qualification
 Form to Jan Whitaker at 560 Shore Drive, West Henrietta, NY 14586 or janwhitaker@twc.com by July 1, 2018 for
 eligibility assessment. Phone: 585-292-6107 (See Event Application for information to links to ICF forms.)

 Traveling Trophies may be delivered to Race Headquarters upon arrival to check-in or register for the
 week's events. Please make sure these trophies are checked in by a USCA official. Trophies will be securely
 stored until distribution.

 Friday Catered Buffet Dinner: Friday August 10, 2018 - 5 p.m. to 7 p.m. at Elks Lodge at 3730 Cold Springs
 Rd, Baldwinsville, NY 13027. Cost is $17.00 per person for Adults and youth 5-17 years old. Youth under 5 years
 of age - free. Pay with race registration, at check-in or at the door.

 USCA Semiannual Meeting: Friday, August 10, 2018 at 7 p.m. at Elks Lodge. All members are encouraged to
 attend.

                                                      Safety Information

 Failure to observe the following safety requirements will result in a disqualification in that event or a time penalty
 may be assessed to the violators' finish time as determined by the Competition Chair.

 Safety Rules: Attendance at pre-race meetings is mandatory. A US Coast Guard approved PFD must be in the possession of
 each contestant, and properly worn if wearing it is required in accordance with the PFDs Owner's Manual and what is stated on
 the label attached to the PFD (if there is not a manufacturer's instruction label on the PFD then the PFD is not US Coast Guard
 approved). If there are any questions pertaining to PFDs consult with the Nationals Coordinator or Competition Chair BEFORE
 YOU ARE ON THE START LINE. A sound producing device, such as a pealess whistle which meets USCG requirements, must
 be carried in each boat, either securely affixed to a PFD or the boat in a manner which allows quick access in a personal
 emergency. A US Coast Guard approved PFD must be worn by all non-swimmers and by persons ages 5 through 14 at all times
 on the water, and by all contestants in Youth (13-14) and younger classes. Inflatable PFDs shall NOT be worn by non-
 swimmers and by all persons under the age of 16. Competitors must wear the ISO 12402-5 compliant PFD securely to be legal.

 Lightning Safety: Before a race has started, if thunder is heard and/or lightning is seen, or a lightning detector indicates an
 approaching thunderstorm, the racers, race helpers, and spectators shall take proper shelter and wait at least 30 minutes after
 hearing the last thunder. Once a race has started, if lightning is seen, you count the time until you hear thunder. If this time is
 30 seconds (6 miles) or less, or if you do not see the lightning, but hear loud thunder; get off the water immediately and seek
 proper shelter. The race is considered officially stopped at that moment in time. This is a weather emergency and race
 clocks will be stopped. The order of the paddlers on the race course at that instance will be considered their placement in the
 finishing order, based upon discussion with the racers and race officials at the finishing area. Thirty minutes after hearing the
 last thunder the racers may proceed down the race course. Detailed information will be provided at the pre-race meeting.
2018 USCA National Canoe & Kayak Championships
                                           Schedule of Events

Race Starts: In the Schedule of Events for the marathon races, the start time each day for the first race in
the sequence of events is 9:00 am. The remaining events will follow about every 10 minutes. The number of
race entries may require some classes to be split into separate heats. Specific heats will be announced and
posted. The USCA race starter is in control.

Race HQ Location: Onondaga Lake Park, adjacent to Syracuse University Boathouse, 3820 Long Branch
Rd, Liverpool, NY 13090 from Thursday, August 9 to Sunday, Aug. 12

                                    Thursday, August 9, 2018
Check In: 10:00 am - 5:00 pm. Pre-registered entrants must check in. Open registration at Race HQ:
Race Registration / USCA Memberships / Waiver – Release of Liability
      Thursday Sprint participants must check in or register between 10:00 am and 1:00 pm.
      On-site registration accepted for all Marathon events for Friday through Sunday.
      Anyone who pre-registered by mail or online and plans to participate in a Friday event, you must be
       checked in and make any changes to the pre-registration forms by 5:00 pm Thursday.
      USCA membership verification / memberships accepted. Current USCA membership is required to
       enter any Championship or Trial Event.
      Each competitor must sign a Waiver of Release of Liability form at check-in. One form per
       participant.

Boat Jigging Available near Race Headquarters. (See bulletin board at Race HQ for times for the week.)

Host event: Paddle for the Pantry Community Cruise – Registration: 4:00 pm – 5:50 pm at Race HQ.
Fee: Donation of non-perishable food items. (All racers, family members and community members invited.)
Cruise starts after Youth Awards and Opening Ceremony – approximately at 6:00 pm. All cruise participants
must sign a waiver form when registering for the cruise. The cruise is on the Nationals course which is a six
mile loop with optional shorter distances for participants by only doing part of the course.

                                  Thursday, August 9, 2018
         Youth Sprint and Adult/Youth Sprint Championships, Youth Marathon
         Championships, and Paddlers with Physical Disabilities Championships
Event Location: To be held along the straight away by the boat houses. Exact location to be posted.
Race HQ – Onondaga Lake Park, adjacent to the Syracuse University Boathouse.
10:00 am –1:00 pm – Check-in, registration, membership verified, and waivers signed at Race HQ.
Waivers must be signed by each participant and parent or guardian for each youth under the age of 18.
1:00 pm – National Anthem – MANDATORY pre-race meeting at Race HQ
2:00 pm – Racing Begins
5:00 pm - Awards will be at Race Headquarters.
Thursday, August 9, 2018 (continued)
A youth paddler may enter one of each of C1, C2, C2 Mixed, K1 and SUP for a total of five (5) events.
USCA Youth Sprint Championship Sequence of Events
250 Meters
 1    C1 Youth (5-7)                    4     K1 Youth (11-12)                  7    C1 Youth (11-12)
 2    C2 Youth (11-12)                  5     C2 Youth (5-7)                    8    C2 Youth (8-10)
 3    C1 Youth (8-10)                   6     K1 Youth (8-10)                   9    K1 Youth (5-7)
500 Meters
 1    C1 Girl Youth (13-14)             6     K1 Woman Jr (15-17)               11   C1 Man Junior (15-17)
 2    K1 Man Junior (15-17)             7     C2 Men Junior (15-17)             12   C2 Girls Youth (13-14)
 3    C2 Women Junior (15-17)           8     C1 Woman Junior (15-17)           13   C2 Mixed Open (5-17)
 4    K1 Girl Youth (13-14)             9     C2 Boys Youth (13-14)             14   SUP Unlimited Man (5-17)
 5    C1 Boy Youth (13-14)              10    K1 Boy Youth (13-14)              15   SUP Unlimited Woman (5-17)

Effective in 2010: In Youth (5-7), Youth (8-10) and Youth (11-12) events, any boat may be used. The sole requirement is that the
boat is propelled by a USCA-legal canoe paddle in canoe events and a USCA-legal kayak paddle in kayak events. Rudders,
outriggers and multi-hull designs are allowed.

  Adult/Youth Sprint Championships and Paddlers with Physical Disabilities Championships

Adult paddlers in the Adult/Youth Sprints must be 18+ years of age as of race day. Adults may paddle in more than
one age group of Adult/Youth events. New for 2018: Athletes entering the National Sprint Championships for
Paddlers with Physical Disabilities must meet certain International Canoe Federation Para canoe (Para kayak and Para
va'a) eligibility requirements or have a loss of 10% vision or a visual field constricted to a diameter of less than 40
degrees to qualify as an athlete who is blind or visually impaired. See information on Event application form.

500 Meters – Sequence of Events
 1    C2 Man/Youth (5-7);                                 8   C2 Woman/Youth (5-7)
 2    K1 Paddler w/a Physical Disability Woman;           9   V1 Paddler w/a Physical Disability Man
 3    C2 Man/Youth (8-10);                               10   C2 Woman/Youth (8-10)
 4    C2 Man/Youth (11-12);                              11   C2 Woman/Youth (11-12)
 5    K1 Paddler w/a Physical Disability Man;            12   V1 Paddler w/a Physical Disability Woman
 6    C2 Man/Youth (13-14);                              13   C2 Woman/Youth (13-14)
 7    C2 Man/Junior (15-17);                             14   C2 Woman/Junior (15-17

             Rules and Regulations Governing Canoe and Kayak Sprint Championships
If heats are required, the winner from each heat is guaranteed to advance to the final round. Balance of remaining positions in the
final round will be based upon fastest heat times of remaining boats, with a maximum of 12 boats in the final round. If there are 2
heats, two winners advance, plus next 10 fastest times. Any blatant obstruction of other competitors may result in disqualification
of the offending boat. In the event of severe, inclement weather or circumstances beyond the control of the event organizer, the
decision to cancel, postpone or delay will be decided by the following committees. Event Organizer (host), Sprint Chair,
Competition Chair, Safety Chair and USCA President. If the decision is made to cancel the event, awards will be given on fastest
heat times to all completed classes.

                     Youth C1 and K1 Marathon Championships for 5-12 Year Olds
The course - several loops of the 500 meter sprint course - will be determined and posted at Race Headquarters. Start
time will be after the Sprints.
        Age groups for C1 and K1 are the following:
                 C1 (5-7)       C1 (8-10)           C1 (11-12)
                 K1 (5-7)        K1 (8-10)          K1 (11-12)
Friday, August 10, 2018
                                                 (Marathon Day 1)
Note: Marathon Day 1, Day 2 and Day 3 events will be held on the Seneca River.

Race HQ will be located at Onondaga Lake Park, adjacent to the Syracuse University Boathouse

7:30 am – 8:30 am – Boat Number Pick-up at Race HQ
8:30 am – National Anthem – MANDATORY pre-race meeting at Race HQ
9:00 am – USCA Championship Races Begin

USCA MARATHON SEQUENCE OF EVENTS
 C2 Standard Men Open, Master (40+)
 C1 Woman Open, Master (40+), Senior (50+), Veteran 1 (60+), Veteran 2 (65+), Grand Veteran 1 (70+), Grand Veteran 2 (75+)
 C1 Stock Woman Open
 OC1 Man
 K1 Unlimited Woman Open, Master, Senior, Veteran 1, Veteran 2, Grand Veteran 1, Grand Veteran 2
    K1 ICF Woman Open, Master run with K1 Unlimited Woman
 K1 Touring Woman Open, Master, Senior, Veteran 1, Veteran 2, Grand Veteran 1, Grand Veteran 2
 K1 Touring Man Open, Master, Senior, Veteran 1, Veteran 2, Grand Veteran 1, Grand Veteran 2
 C2 Men Open, Master, Senior, Veteran 1, Veteran 2, Grand Veteran 1, Grand Veteran 2
 K2 Unlimited Men

 USCA SHORT COURSE EVENTS
  C1 Woman Junior (
Saturday, August 11, 2018
                                                (Marathon Day 2)
7:30 am – 8:30 am – Boat Number Pick-up at Race HQ
8:30 am – National Anthem – MANDATORY pre-race meeting at Race HQ
9:00 am – USCA Championship Races Begin

USCA MARATHON SEQUENCE OF EVENTS
 C2 Standard Women Open, Master
 C2 Women Open, Master, Senior, Veteran 1, Veteran 2, Grand Veteran 1, Grand Veteran 2
 K1 Unlimited Man Open, Master, Senior, Veteran 1, Veteran 1, Grand Veteran 1, Grand Veteran 2
    K1 ICF Man Open, Master run with K1 Unlimited Man
 C1 Man Open, Master, Senior, Veteran 1, Veteran 2, Grand Veteran 1, Grand Veteran 2
 C1 Stock Man Open
 OC1 Woman
 K2 Unlimited Women

 USCA SHORT COURSE EVENTS
  C2 Women Junior (
Sunday, August 12, 2018
                                                   (Marathon Day 3)

7:30 am – 8:30 am – Boat Number Pick-up Race HQ
8:30 am – National Anthem – MANDATORY pre-race meeting at Race HQ
9:00 am – USCA Championship Races Begin

 USCA MARATHON SEQUENCE OF EVENTS
 K1 Sea Kayak Woman Open, Master (40+), Senior (50+), Veteran 1 (60+), Veteran 2 (65+), Grand Veteran 1 (70+), Grand
 Veteran 2 (75+)
 K1 Sea Kayak Man Open, Master (40+), Senior (50+), Veteran 1 (60+), Veteran 2 (65+), Grand Veteran 1 (70+), Grand
 Veteran 2 (75+)
 C2 Standard Mixed
 C2 Mixed Open, Mixed Master (40+), Mixed Senior (50+), Mixed Veteran (60+)
 C2 Man (18+)/Junior (15-17)
 C2 Woman (18+)/Junior (15-17)
 K2 Unlimited Mixed (Trial Event)

USCA SHORT COURSE EVENTS
 C2 Mixed Junior (