SCHEDULE - HORSE 2019
Page content transcription ( If your browser does not render page correctly, please read the page content below )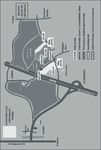 2019
                    HORSE
          SCHEDULE
                 www.uskshow.co.uk




         Show to be held at

Usk Showground, Gwernesney, Nr. Usk
on Saturday, 14th September, 2019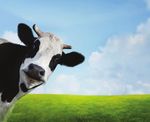 www.etlp.co.uk
We are a long established firm with a history of over 200 years. We offer a
full range of legal services from our offices in Usk, Newport and Pontypool.
Our Agricultural Department is headed by farmer's son Rob Twigg and
includes specialist Agricultural Solicitor Jonathan Stephens who for many
years has been recognised by "Chambers Directory" and "Legal 500" for his
work in the agricultural sector.

We can help with:
• Buying and selling farms, land and estates   • Boundaries Issues
• Agricultural Tenancies, Farm Business        • Farm partnerships and family farming
  Tenancies and Grazing Agreements               companies
• Footpaths and rights of access               • Pollution and environmental issues
• Tax and estate planning, especially          • Common land and Grazing rights
  Agricultural Property Relief
• Disputes relating to land and other issues   • CAP Issues



                             Contact us on
            Tel: 01495 763333 or email: pontypool@etlp.co.uk


  Clarence Chambers, Clarence Sreet                    19 - 20 Gold Tops, Newport
         Pontypool, NP4 6XP                              South Wales, NP20 4PH
           Tel: 01495 763333                                 Tel: 01633 251801
          Fax: 01495 750526                                 Fax: 01633 251840
     Email: pontypool@etlp.co.uk                       Email: newport@etlp.co.uk



         Appointments available at our office in Usk
    Sessions House, 43 Maryport Street, Usk, NP15 1AD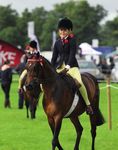 HORSE AND PONY SECTION
Affiliated to:
• British Showjumping
• Welsh Pony and Cob Society
      Your personal data
      Exhibitor/s you will need to provide the WPCS with certain personal information relating to you. Your privacy
      is extremely important to WPCS, so we want you to know exactly how we will use that personal information.
      Our full privacy notice setting out detailed information about matters such as what personal information
      we use, for what purpose we use it, what our legal basis for doing so is and who we share your personal
      information with, can be viewed on our website http://wpcs.uk.com/ If you would prefer to see a hard copy
      of our privacy notice, please ask a member of WPCS staff to provide you with the same.
• National Pony Society
      NPS Qualifying Rounds: These classes are judged under the Rules of the NPS. Ponies must be registered in
      the main body of their respective Mountain & Moorland Stud Books. Part breds are not eligible for Mountain
      & Moorland Classes. To compete in Show Pony and Show Hunter Pony classes ponies must be registered in
      the NPS British Riding Pony Stud Book, Register, Appendix, International or Sports Pony section of the BRPSB,
      the GSB, the AHSB, the AASB or in the main body of their respective Mountain & Moorland Stud Books.
      Part-Breds are not eligible unless entered in the NPS British Riding Pony Stud Book, Register, Appendix,
      International or Sports Pony section of the BRPSB.
      Qualifying rounds for most NPS competitions are open to ponies owned by NPS members and non-members
      but only ponies owned by adult NPS Qualifying or Life members are eligible to qualify for the final of the
      competition at the NPS Summer Championship 2020
      The highest placed pony, if owned by an NPS member, in each class will qualify for the final. Qualification
      may pass down to third place if the first and second ponies are already qualified. NPS/Rosettes Direct
      Home Produced Ridden Championship - Riders of Home Produced ponies (see definition in the NPS Rules
      Book) can wear a white arm band in classes where this is indicated. These ponies, if owned by NPS members,
      are then eligible to qualify for the final at the NPS Summer Championship Show. The Owner's Membership
      cards MUST be produced in the ring when requested or the qualification will be forfeit.
• British Show Pony Society (B.S.P.S 103/19)
• The Traditional Gypsy Cob Association (19/1409/STQ): No known breeding required to enter these classes
      TGCA Breed classes are qualifiers for the Best of Breed Finals at the Traditional Gypsy Cob Association's (TGCA)
      National Breed Championship Show "TOYS". Classes are open to all traditional gypsy cobs. Part Bred classes,
      are open to all part bred traditional gypsy cobs and are qualifiers for the part bred finals at "TOYS". The
      exhibit must have one parent that is bred traditional gypsy cob. Stallions – All stallions (four years and over) in
      order to enter any TGCA affiliated class MUST be TGCA registered, have passed TGCA stallion evaluations and
      their TGCA stallion disc displayed on their bridle. Stallions and colts over the age of two, MUST be shown in a
      stallion bridle with a metal bit and chain lead as per the current TGCA rulebook. Current TGCA members must
      present their Membership card and Qualification card to the judge in the ring for signature. Non-members
      MUST receive a qualification card from the judge and have 21 days to join the TGCA and register their horse
      to validate the qualification. Please refer to www.tgca.co.uk for further details including membership, horse
      registration and showing rules (contained within the members handbook). Championships Quest for a Star
      Championship - TGC - 1st, 2nd and 3rd from the TGCA classes above may go forward to the Quest for a
      Star Championship as per below rule. ONLY current TGCA members and horse/pony that is already TGCA
      registered can exhibit in this championship. Membership card and Members qualification card (specific to
      that exhibit) must be presented upon entry into the ring. The Champion and Reserve qualify for the Ultimate
      Star Championships at TOYS. Go for Glory Championship
• TSR Showing Finals: This show is a qualifier for the 2019 TSR Showing Finals. Qualify and enter ANY of the
      Finals Central, East Anglia, North West, North East, South East, South, Wales & South West or Scottish. You
      Do Not have to be a TSR member to qualify or enter a final. The Rider/Handler qualifies and can enter any
      horse/pony in any number of Finals!
      TSR Riders Finals - 1st & 2nd riders qualify and will receive a qualification card in the ring.
      TSR In Hand Finals: The two highest placed Handlers with a TSR In Hand Card will qualify in any In Hand class.
      Handlers MUST have their cards signed in the ring by the judge/steward, cards are available FREE from the

                                                           3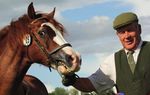 TSR website. Full details at http://www.theshowingregister.co.uk/
•    The Shetland Pony Stud-Book Society
•    Ponies UK (PUK) 20-A18/8247
     The 1st, 2nd and 3rd placed competitors in the appropriate classes will qualify for the Ponies (UK) Spring
     Classic to be held in March 2020, BSPA 2020 & Equifest 2020. Competitors in qualifying positions are not
     required to become members of Ponies (UK) to compete at the Championship Show. Results will be verified
     by the office.
•    South West Pony Association
•    Side Saddle Association
•    Exmoor Pony Society
•    Retraining of Racehorses (RoR)
•    Veteran Horse Society - Area Qualifier 2019 www.veteran-horse-society.co.uk Tel: 01239 881300
     Equine Passport Advice: All competitors MUST have with them the correct equine passport for the animal
     present on the Showground. Trading Standards have the right to attend the show and ask to see the passport,
     and in the event of a veterinary treatment the passport may be needed to be signed by the Vet
     All prize money for classes 1-98 will be paid by ICE Events Mobile Bank Unit sited near the Main Entrance
     from 10:00-18:00 on Show Day. It is the competitor's responsibility to have correctly completed prize
     slips and to present them at the ICE Mobile Bank to receive all prize monies due. No prize money will be
     forwarded to competitors after Show Day. N.B.  BS prize money will be awarded from the show jumping
     secretary tent.

RULES
1    Unaffiliated classes are open to horses or ponies who are not registered or affiliated to the relevant society
     in 2019
2    No horse/pony bred by or purchased from the yard of a judge is to be shown under that judge.
3    All riders when mounted must wear a correctly fastened hat, where appropriate, that meet the safety
     standards PAS015 or other PAS approved hats or have a BSI Kite Mark. Stewards will enforce this rule: those
     failing to comply (no matter where the rider may be on the showground) will not be allowed to compete.
4    Earrings and body piercings must not be worn or must be covered with adhesive tape.
5    All objections must be delivered in writing to the horse section secretary (Show Jumping Secretary for
     classes 100-120) within one hour of the class being judged with a deposit of £15 which will be forfeited if
     the objection is considered frivolous or lost. Stewards shall when possible deal with objections and when
     necessary call the Veterinary surgeon to examine the exhibit. If the decision is not accepted by the objector,
     the issue will be dealt with by the Section Committee at the next meeting after show day.
6    All exhibitors are responsible for their animals at all times. No animal is to be left unattended when tied to
     the outside of Lorries or trailers.
7    All exhibitors must proceed at WALKING PACE unless in designated exercise/warm up areas.
8    Space does not allow for a specific area to lunge a horse or pony; therefore, lunging is not permitted
     anywhere on the show field in the interest of public safety.
9    Classes with fewer entries than three, may be cancelled or amalgamated with another class, at the Horse
     Section Secretary's decision. Exhibitors will be notified at least 5 days before show day, if this occurs. In
     classes with four on less entries, prizes will only be awarded to 2nd place.
10   Joint measurement height certificates will be accepted where proof of height is required.
11   In Showing, a novice animal is one that has not won a first prize of £5 or more prior to the entries closing
     date.
12   All entrants will receive in the post 1 pass for the rider plus 1 pass for the driver of the vehicle and 1 vehicle
     pass. Any other passes must be requested from the Horse Secretary prior to show day. No passes will be
     refunded on the day without agreement with Secretary prior to show day. EXCLUDING SHOWJUMPING
     ENTRANTS.
13   POSTAL ENTRIES CLOSE ON AUGUST 9TH 2019 LATE POSTAL ENTRIES WILL NOT BE ACCEPTED IN ANY
     SHOWING CLASSES.
     ONLINE ENTRIES CLOSE ON AUGUST 18TH. FROM 11TH AUGUST A £5 LATE ENTRY SURCHARGE WILL APPLY.
14   The organisers of the show have reasonable precautions to ensure the health and safety of everyone present.
     For these measures to be effective everyone must take all reasonable precautions to avoid and prevent
                                                           4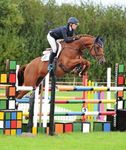 148 x   - No phrase.pdf   1   04/06/2019   12:20




                                01633 871122

                     www.greenfarms.biz

Accountants by profession, farmers by nature.




                                                     5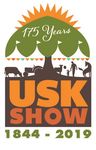 Tel: 01291 672637
                          Email: info@uskvets.co.uk

 Usk Caerleon Pontypool


62 YEARS SUPPORTING THE USK SHOW
      Dedicated professional team caring for
 LIVESTOCK, EQUINE and DOMESTIC PETS

    Surgeries at:
       USK CAERLEON and PONTYPOOL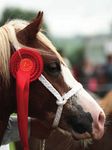 accidents from occurring and must obey the instruction of the organisers and the officials and stewards.
15 GRAND PARADE and BEST IN SHOW. All Champions and Reserve Champions in the Horse and Pony section
   showing classes will participate in the Grand Parade. Only Champions will go forward to the 'Best in Show'.
   ALL Side Saddle riders and Fancy-Dress competitors are invited to take part in the Grand Parade.
16 Although a Public Address System is provided, the show has no responsibility for ensuring sound coverage
   across the whole showground. It is therefore each competitor's responsibility to ensure they present
   themselves and their exhibit in the ring at the time of their chosen class.
17 A fall of horse or rider in any of the ridden classes will result in elimination of the rider from that class. The
   rider is strongly advised to see the Doctor before continuing to compete in any other classes. This rule will
   apply in 2019 to all ridden classes except those affiliated to British Show jumping, whose own rule on this
   subject will apply in these British Show jumping classes. (213:1 One fall eliminates horse and rider. The rider
   may not attempt another fence but must leave the arena immediately, mounted or dismounted. 213:3 The
   first fall of the horse and/or rider after entering the arena before completing the course incurs elimination in
   any competition.)
18 REFUNDS: Refunds of entry fee in showing classes will be considered providing an appropriate veterinary
   certificate is made available. The show reserves the right to retain £2 per animal to cover admin costs.
19 All competitors, when riding on the showground must wear the relevant and clearly visible back number.
20 Dogs are not encouraged in the horse area and must be kept on a short lead.
EQUINE INFLUENZA
Horses must have been vaccinated to comply with the requirements of the primary course (1st vaccination and
then 2nd vaccination between 21 – 92 days later), followed by the first booster (150 – 215 days) and all subsequent
boosters. Horses may compete having received the primary course and prior to the first booster but not within 7
days of receiving a vaccine dose.
Horses must have been vaccinated within 6 months before the show but not less than 7 days of arriving at the
show.
Foals
In-foal mares that have already had vaccinations of primary Equine Influenza course should be vaccinated 4-6
weeks before the foal is due to be born.
Foals should be vaccinated for Equine Influenza at 6 months to commence their primary course.
We urge all owners to adhere to strict biosecurity protocols at all times.
Vaccinations are subject to local risk assessments by the attending veterinarians.


PLEASE NOTE THAT NEITHER VACCINATION CERTIFICATES NOR PASSPORTS SHOULD BE SENT TO THE SHOW
OFFICE PRIOR TO THE EVENT.  HOWEVER, RANDOM CHECKS WILL BE CARRIED OUT ON THE SHOWGROUND
DURING THE SHOW



                                            Horse Section Secretary:
                                              Mrs Rhiann Kedward
                                           Telephone: 01291 650856
                                        Email: rhi-kedward@outlook.com

                                            General Show Secretary:
                                                 Mrs Nia Osborne
                                              Usk Farmers Club Ltd,
                                                  Llancayo Farm,
                                                     Gwehelog,
                                                       Usk,
                                                 Monmouthshire
                                                     NP15 1HY
                                           Telephone: 01291 690889
                                         Email: secretary@uskshow.co.uk
                                               www.uskshow.co.uk

                                                     *****

                           See end of schedule for details of other Section Secretaries.

                                                     *****

        Admission to Show for non-members: Adults: £12 • Children under 12: FREE Juniors (12-16): £4


                   Show day photographer is WickedPixs Photography www.wickedpixs.com




                                                         8
USK FARMERS' CLUB LTD SAFETY POLICY STATEMENT
It is the USK FARMERS' CLUB LTD policy to ensure so far as it is reasonably practicable that an
environment is created and maintained at all times during the setting up and running of the Usk Show
which is both safe and healthy for the benefit of all. The prevention of all accidents particularly those
involving personal injury or damage to equipment and property is recognised as being essential to
the efficient running of the Show as well as to avoid hardship and suffering.

The USK FARMERS' CLUB LTD commits itself to the implementation of the Health and Safety at Work
Act 1994 (plus any amendments as from time to time may occur) including the management of Health
and Safety at Work regulations 1992 and actively seeks the full and understanding co-operation of
all for their commitment to the same. THE USK FARMERS' CLUB LTD with the aid of all exhibitors
and contractors, will assess the risks to the health and safety of all and of everyone else who may
be affected by any activity carried on at the Usk Show. These assessments will enable any necessary
preventative and protective measures to be taken to ensure a safe and healthy environment at the
Show.

The USK FARMERS' CLUB LTD will provide adequate training and instruction as necessary for all
stewards to ensure the safe running of all operations and events at the Show. The USK FARMERS'
CLUB will revise this Safety Policy Document annually as required by the Health and Safety at Work
Act 1974.

PERSONNEL RESPONSIBLE FOR HEALTH AND SAFETY CHAIRMAN AND SHOW COMMITTEE
The Chairman and Show Committee shall have overall responsibility for all aspects of health and
safety and shall so far as is reasonably practicable ensure that everybody under their control are
familiar with the USK FARMERS' CLUB LTD's Safety Policy and will encourage at all times the co-
operation of all members, stewards, contractors, exhibitors and members of the public for their
commitment to the same. The Chairman and Show Committee will also act on health and safety
guidance and advice received from the USK FARMERS' CLUB LTD's part time safety advisor.

STEWARDS
These will assist with the implementation and enforcement of this Policy Statement and take charge
in dealing with emergencies and major accidents at the Usk Show.

EXHIBITORS' RESPONSIBILITIES
All exhibitors must take reasonable care of the health and safety of themselves and all other persons
who may be affected by their acts or omissions. No exhibitor may misuse, fail to use or recklessly
interfere with any equipment provided by the CLUB in the interests of health and safety under
statutory obligations or otherwise.

All exhibitors should note the Management of Health and Safety at Work Regulations 1992, which
requires co-operation and co-ordination between all Exhibitors and the USK FARMERS' CLUB LTD in
so far as the requirements on both to carry out adequate risk assessments covering the work to be
carried out, and to implement any procedures as required by the above legislation, and also inform
all those concerned of these assessments and procedures.

                                                   9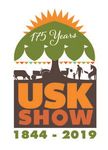 Helping
  business
communicate
through print
                    Geerings Print Ltd.
                   Cobbs Wood House
                          Chart Road
                              Ashford
                                  Kent
                           TN23 1EP

             Telephone: 01233 658602
        Email: info@geeringsprint.co.uk
                www.geeringsprint.co.uk
PARTICIPANTS AND EXHIBITORS
All participants and exhibitors are required to conform to the USK FARMERS' CLUB LTD's Safety Policy
Document in order to maintain the highest standard of Health and Safety practically possible.
Participants and exhibitors must ensure the health and safety of themselves and any other persons
who may be affected by their acts or omissions. The co-operation of participants and exhibitors will
be paramount in achieving so far as is reasonably practicable a safe and trouble-free programme.

SAFETY ADVISOR (PART TIME)
The Safety Advisor shall be responsible for the day to day running of the Health and Safety Policy
and shall report directly to the Chairman, Secretary and Show Directors. The Safety Advisor shall be
responsible for:
a) Providing guidance and advice on health and safety matters;
b) Promoting safety consciousness at all levels within the health and safety training programmes;
c) Liaison with all persons, medical, fire authority, HSE, local authorities and other appropriate
    departments;
d) To advise on accident prevention techniques and investigate and record all accidents to provide
    statistics for the Chairman and Show Committee.

MACHINERY
Any plant, machinery or equipment used prior to, during or after the event should only be operated
by an adult who is fully trained in its safe use. Use by inexperienced or untrained persons is not
permitted.

Passengers must not be carried on vehicles and machines unless they are designed or adapted for
that purpose. Any use of equipment by persons under 16 is prohibited.

Plant and machinery must only be operated and demonstrated after ensuring that adequate
precautions are taken to protect the operator and bystanders. Operators must be told that unsafe
operation will not be allowed and may lead to possible legal action by the relevant enforcing authority.

All machinery used must comply with the "Provision and Use of Work Equipment Regulations 1998".
Guidance on standards to be achieved in respect of machinery safety is contained in BS5304 – 1988
– "Safety of Machinery" and guidance issued by the HSE.

Machinery must only be operated or demonstrated in areas fenced off from the public. There
must be a sufficient number of stewards available to control the public during any demonstration
and adequate "Risk Assessments" must be submitted to the Show Committee covering each and
every working demonstration. Operators should be told to cease their activities should any person
encroach into the danger area.

When positioning ropes, fences and barriers to restrict the access of persons into potential danger
areas, an adequate margin of safety must be observed. In particular, account must be taken of the
risks to those persons from materials, which may be ejected from machines.

All static exhibits must be erected in a way that ensures they do not present a risk to any person

                                                  11
during the event (including erection and dismantling). The correct protective clothing/equipment
must be worn at all times when participants and exhibitors are engaged on any activity for which
protective clothing/equipment is required, e.g. any person using a chain saw must wear the relevant
protective clothing. All such protective clothing/equipment must comply with the requirements of
Personal Protective Equipment at Work Regulations 1992.

ELECTRICITY
All temporary low voltage distribution systems (415V or less) on the site will be subject to the
"Electricity at Work Regulations 1989". All electrical installations should be carried out by a competent
electrician familiar with the requirements of the above legislation and should operate to the standards
recommended by the Institute of Electrical Engineers. Anyone who provides electrical apparatus for
their own or anyone else's demonstration etc. should, before it is connected to the electrical supply,
arrange for its inspection and testing by a competent Electrician and documentation should show the
date of the test and the name of the person carrying out the test. All equipment should be connected
to the supply through a Residual Current Device (RCD) and all cables and connections where not
protected by a weatherproof structure shall be of such construction or as necessary protected to
prevent, so far as is reasonably practicable, danger arising from such exposure.

Socket outlets should not be overloaded, extension leads should not be used indiscriminately. All
mains connected portable and transportable electrical equipment should be installed and used in
accordance with HSE Guidance Note PM32 "safe use of portable electrical apparatus". All temporary
installations must be safely disconnected and removed from the site after the event.

GENERATORS
Any generators used, must be silenced, diesel generators.

CATERING
All static/mobile caterers must ensure that they comply with all the relevant current Food Hygiene
Regulations. Food Safety Act 1990, Food Safety (General Food Hygiene) Regulations 1995, Food
Labelling Regulations 1996, Health & Safety at Work Act 1974.

All caterers should realise that Inspectors of the Local Council Environmental Health Departments
may make inspections prior to and during events to ensure that 'Food Operators' understand and
comply with the relevant legislation. All establishments selling Food and/or Drink must comply with
the above Food Hygiene Regulations. Guidance on Health and Safety in Kitchens and food Preparation
Areas HS(G)55 is available from HMSO Tel: 0171-873-0011. Caterers should obtain a copy and follow
the guidelines therein.

LIQUID PETROLEUM GAS (LPG)
All Exhibitors, Trade Stands, Caterers, Retailers, etc. who use LPG MUST comply with Guidance notes
referred to below, in respect of the storage and use of any LPG containers that they bring onto
the showground. Any full or empty cylinders not in current use must be kept in an adequate store
as described in the guidelines referred to below and not on the stand, exhibit or in the caterer's
kitchen. No LPG cylinders should be kept inside any building. The gas from these cylinders should be
piped to the appliances being used. All pipework should be rigid whenever possible with the shortest

                                                   12
possible amount of rubber tubing used. All rubber tubing used should confirm to BS3212 Standard.
Hose connections should be secured with the correct hose clips at all times. If there is temporary
or permanent storage of LPG on the same site then this storage must comply with HSE Guidance
Booklet HS(G)4 "The Storage of LPG at fixed installations" for bulk storage, or with HSE Guidance
Note CoP7 "The keeping of LPG in cylinders or similar containers" for other types of storage. All
use of LPG on site should also be in accordance with HSE Guidance Note CoP7. Exhibitors, caterers,
etc. are required to ensure that their gas appliances have been recently examined and tested by a
competent person and labelled to indicate the examiner's name and date of examination.

SHOW STAND SAFETY
No pesticides and other substances hazardous to health should be kept on trade stands. Trade stand
exhibitors should display only new, EMPTY containers.

Any steam or pressure vessel or lifting appliances used/demonstrated must be examined and
documented as with electrical apparatus and gas appliances.

All temporary structures including marquees, buildings, information boards, fences and gates must
be soundly constructed, erected and safe for their intended purpose and comply with the latest and
relevant codes of practice.

Exhibitors must give regard to the stability of their exhibits and ensure that they are secured against
any form of collapse.

Petroleum product storage must be in accordance with standards laid down by the fire prevention
department of the local fire authority.

ELECTRICAL DISTRIBUTION SYSTEM
Exhibitors are also warned of the danger from the distribution of high or low voltage systems
throughout the showground. Exhibitors are asked to check on the position of cables, above and
below ground, prior to erecting stands, marquees or flagpoles.

VEHICLE EXHIBITS
Exhibitors are not allowed to demonstrate or exhibit any vehicles in the avenues during the Show
without prior authorisation.

EXCAVATION
No exhibitor will be allowed to excavate in any part of his/her stand without permission from the
CLUB. It is imperative that the exhibitor checks the position of underground services prior to any
excavation works being carried out.
All fencepost and flag pole holes must be filled and reseeded or returfed.

CONTRACTORS
Exhibitors are responsible for ensuring that their contractors are aware of and follow all relevant
Health and Safety legislation together with the Club's Health & Safety Policy.


                                                  13
SAFETY REQUIREMENTS – HEALTH AND SAFETY AT WORK ACT 1974
Special attention is directed to the safety requirements outlined in the regulations governing the
allocation of space for machinery and other stands. The ruling of the Steward on the safety of any
exhibit, or part of an exhibit, shall be immediate and final; but consent to the working of an exhibit,
shall not relieve any exhibitor of liability as laid down in the regulations.
The CLUB holds exhibitors wholly responsible for the observance of statutory regulations governing
the safety of machinery exhibited by them. Machines and appliances are accepted for the adjudication
and on the understanding that they are capable of complying with the Health and Safety at Work Act
1974 and the regulations, which are implemented under it.

CYCLES
No motorcycles, motorbikes or ATVs of any kind may be taken on to the Show avenues without prior
authorisation.

FIRE PRECAUTIONS
Exhibitors bringing their own tentage must ensure that it has been treated with a suitable fire
retardant and in the case of a large marquee, a plan showing all fire exits must be submitted
for approval by the local Fire Authority. All trade stands must have fire extinguisher(s) sited in a
prominent position and in full view. These appliances should be held at the following rate: 250-500
sq. ft. ONE; 500-1000 sq. ft. TWO; for each additional 1000 sq. ft. or part of, a further appliance is
required. The most suitable extinguisher is a 5 kilo dry powder type, which in the case of most fires,
will contain the outbreak until the arrival of the fire brigade.

FIRE/EMERGENCY PROCEDURE
1. In the event of fire, evacuate the stand or area immediately.
2. Report the fire to the Secretary's Tent where the Fire Authority can be notified.
3. Keep all spectators well clear of the area.

ACCIDENTS/FIRST AID
The PRIORITIES are:
The safe treatment of the injured person. Immediate action to prevent re-occurrence. Reporting/
Investigation
1. First aid is available at the First Aid Tent.
2. An accident book is kept in the First Aid Tent which must record the incident.
3. In the event of any accident the CLUB should be informed immediately. The Safety Advisor will
    be responsible for investigating the accident and recommending the necessary action following
    any accident.

LIVESTOCK
In the interests of safety unauthorised movement of animals during the show period will not be
allowed.

Exhibitors of BULLS should make themselves familiar with HSE Guidance Note GS36 'Safe custody
of Bulls at agricultural shows, Markets or similar premises off the farm'. Guidance Note GS36 gives
appropriate methods for handling bulls at events:

                                                  14
(a) Two people, one using a bull pole attached to the bull's nose ring and the other using a rope or
    chain attached to the halter or head chain via the nose ring;
(b) Two people both using ropes or chains, one rope or chain attached to a halter, the other attached
    directly to the nose or via the nose ring to the halter;
(c) One person using a bull pole attached to the bull's nose ring and a rope or chain attached to a
    halter, or head chain via the nose ring, with a competent person standing by able to assist in the
    control of the bull if necessary;
(d) One person using a rope or chain attached to a halter with a second rope or chain attached
    directly to the nose ring or via the nose ring to the halter, with a competent person standing by
    able to assist in the control of the bull if necessary.
    Please NOTE any bull over 10 months old being led on the showground MUST be accompanied
    by TWO handlers at all times. Young persons should not be allowed to handle bulls.

Exhibitors of HORSES should familiarise themselves with any rules or guidance notes issued by the
appropriate authority or Club which control the particular activity and they must comply with these
standards.

HARD HATS
Anyone riding a horse or pony must wear a hat to British Standard specification and of a standard
approved by the governing body of their respective horse or pony Club, association or discipline and
under whose rules they are exhibiting or competing. This hat must be worn at all times.

SPRAY DIPPING OF SHEEP
The use of any substance containing toxic chemicals, including sheep dips to prepare sheep for
showing, whilst on the showground, is strictly forbidden.

DOGS
Except for Guide Dogs or participants in the Dog Show, all other exhibitors are not encouraged to
bring their dogs onto the showground. All dogs, other than while competing in the Dog Show, must
be kept on a short lead at all times.

All competitors in the Dog Show must ensure that their animals are kept under strict control at all
times. They are also asked to be responsible for the cleaning and disposal of all dog faeces.

Dogs are not allowed in the Main Exhibition Marquees or Livestock Areas.

SMOKING
Smoking is not allowed in Marquees, in accordance with the Health Act 2006.




                                                 15
STANDARD SHETLANDS
Classes must be confined to registered ponies. Ponies must be named on the entry form. Society rosettes will only
be given to ponies registered with the SPS-BS or eligible for the registration (i.e. foals). Three-year-old fillies with
foals at foot may not be shown. Colts and Stallions of two years and over must be bitted and display a stallion disc.
Children aged under 14 years old may not show colts (exhibiting in in-hand classes excluding foals) or entire males
in in-hand classes. Handlers aged under 14 years old must wear a hard hat when exhibiting in in- hand classes.
Exhibitors should not kneel but remain standing while in the ring.
Judge: Mrs V.J Hampton (BRIAR)       Entry Fee: £8         Prize Money: £13, £10 and £8
Classes 1-3 are qualifiers for the NPS/Highbrook Stud M&M In Hand National Championships
Class 1       Youngstock – 1, 2 and 3 year old colt, filly or gelding.
              Special rosette for the highest placed gelding.
              Sponsored by: Ivor King & Sons, Langstone, Newport
Class 2       Broodmare – with own foal at foot or covering certificate.
              Special rosette to highest placed foal.
              Sponsored by: Miss J Drinkwater
Class 3       Adult – 4 years and over Stallion, Mare or Gelding.
              Special rosette for highest placed gelding.



                                  MINATURE SHETLANDS
Classes must be confined to registered ponies. Ponies must be named on the entry form. Society rosettes will only
be given to ponies registered with the SPS-BS or eligible for the registration (i.e. foals). Three-year-old fillies with
foals at foot may not be shown. Colts and Stallions of two years and over must be bitted and display a stallion disc.
Children aged under 14 years old may not show colts (exhibiting in in-hand classes excluding foals) or entire males
in in-hand classes. Handlers aged under 14 years old must wear a hard hat when exhibiting in in- hand classes.
Exhibitors should not kneel but remain standing while in the ring.
Classes 4-6 are qualifiers for the NPS/Highbrook Stud M&M In Hand National Championships
Class 4    Youngstock – 1, 2 and 3 year old colt, filly or gelding.
           Special rosette for the highest placed gelding.
Class 5    Broodmare – with own foal at foot or covering certificate.
           Special rosette to highest placed foal.
           Sponsored by: Alan Padbury
Class 6    Adult – 4 years and over Stallion, Mare or Gelding.
           Special rosette for highest placed gelding.
CH1 Shetland Championship
	First and Second from classes 1 – 6 qualify. Special rosette to highest placed Miniature. Champion and
    Reserve Champion invite into Grand Parade, Champion only to compete for Best In Show.



          MIXED MOUNTAIN AND MOORLAND PONIES
To be run under National Pony Society Rules 2019
NPS Qualifying Rounds: These classes are judged under the Rules of the NPS. Ponies must be registered in the
main body of their respective Mountain & Moorland Stud Books. Part breds are not eligible for Mountain &
Moorland Classes. To compete in Show Pony and Show Hunter Pony classes ponies must be registered in the NPS
British Riding Pony Stud Book, Register, Appendix, International or Sports Pony section of the BRPSB, the GSB,
the AHSB, the AASB or in the main body of their respective Mountain & Moorland Stud Books. Part-Breds are not
eligible unless entered in the NPS British Riding Pony Stud Book, Register, Appendix, International or Sports Pony
section of the BRPSB.

                                                          16
Qualifying rounds for most NPS competitions are open to ponies owned by NPS members and non-members but
only ponies owned by adult NPS Qualifying or Life members are eligible to qualify for the final of the competition
at the NPS Summer Championship 2020
The highest placed pony, if owned by an NPS member, in each class will qualify for the final. Qualification
may pass down to third place if the first and second ponies are already qualified. NPS/Rosettes Direct Home
Produced Ridden Championship - Riders of Home Produced ponies (see definition in the NPS Rules Book) can
wear a white arm band in classes where this is indicated. These ponies, if owned by NPS members, are then
eligible to qualify for the final at the NPS Summer Championship Show. The Owner's Membership cards MUST be
produced in the ring when requested or the qualification will be forfeit.
Judge: Mrs B Evans     Entry fee: £8         Prize Money: £13, £10 and £8
Class 7 & 8 are qualifiers for the NPS/EQESTRIAN MARKETPLACE M&M In Hand Summer Championships
Class 7      In Hand Mountain and Moorland Ponies – Small Breeds
             Excluding Welsh Section A & B. This class will be split according to age if the entries so warrant.
             Special Rosette to best pony under 3 years if the class Is not split
             First and second eligible for CH2 and NPS Silver Medal Rosette CH4
             First, Second and Third to Qualify for the Ponies (UK) In Hand Mountain & Moorland Small Breeds
             Gold Medal Series to be held at the Spring Classic 2020.
             Sponsored by: Nick & Caroline Turner, Raglan
Class 8      In Hand Mountain and Moorland Ponies – Large Breeds
             Excluding Welsh Cobs Section C & D. This class may be divided according to age if entries so warrant.
             Special Rosette to best pony under 3 years if class not split.
             First and second eligible for CH2 and NPS Silver Medal Rosette CH4
             First, Second and Third to Qualify for the Ponies (UK) In Hand Mountain & Moorland Large Breeds
             Gold Medal Series to be held at the Spring Classic 2020
             Sponsored by: Extons of Raglan, Monmouth & Abergavenny
CH 2         Championship In-Hand Mountain and Moorland Pony
             First and second from classes 7 and 8 will qualify.
             Usk Farmers Club will present £10 to the Champion and £5 to the Reserve Champion. The Champion
             only to compete for Best In Show
Class 9      Ridden Mountain and Moorland – Small Breeds
             Stallion, Mare or Gelding 4 years and over, rider any age.
             First and Second eligible for CH3 and NPS Silver Medal Rosette CH5.
             First, second and third to qualify for Ponies (UK) In Hand Mountain & Moorland Small Breeds Gold
             Medal Series to be held at the Spring Classic 2020
             Sponsored by: Julian Dyer & Co. Abergavenny
Class 10     Ridden Mountains and Moorland – Large Breeds Stallion, Mare or Gelding 4years and over, rider any
             age.
             First and Second eligible for CH3 and NPS Silver Medal Rosette CH5.
             First, second and third to qualify for Ponies (UK) In Hand Mountain & Moorland Large Breeds Gold
             Medal Series to be held at the Spring Classic 2020
             No spurs to be worn in ridden classes 9 and 10 Whips/canes must not exceed 75cm (30in) overall.
             Correct secured British Standard skull cap/riding hat EN 1384, PAS015 or other PAS approved hat
             must be worn at all times when mounted. Please refer to NPS handbook.
             Classes 9 & 10 are qualifiers for the NPS Ringside Stud M&M Open Ridden National Championships
             Sponsored by: Llangeview Lodge. Accommodation, Bar, Restaurant www.llangeviewlodge.co.uk
             Tel: 01291 673338.
CH3          Championship Ridden Mountain and Moorland
             First and second from classes 9 and 10 qualify
             Usk Farmers Club will present £10 to the Champion and £5 to the Reserve Champion. The Champion
             only to compete in Best in Show.


                                                       17
CH4        NPS/KILMANNAN STUD M&M In Hand Silver Medal Rosette Championship.
           A Silver Medal Rosette is offered by the National Pony Society for the best registered pony owned
           by an NPS Qualifying or Life member in the M&M In Hand section. The Sponsor's Rosette is also
           awarded to the pony receiving the qualification. Membership cards must be presented in the ring to
           receive the medal and/or the qualification.
           Usk Farmers Club will present £10 to the Champion and £5 to the Reserve Champion.
           This class will include, Champion and Reserve from CH2, CH14, CH15, CH16 and CH17 providing they
           are NPS members and comply with NPS rules.
           The Champion only to compete in Best in Show.
CH5        NPS/STANDING HAT STUD & SHOW TEAM M&M Ridden Silver Medal Rosette Championship.
           A Silver Medal Rosette is offered by the National Pony Society for the best registered pony owned
           by an NPS Qualifying or Life member in the Ridden M&M Show Pony In Hand section. Membership
           cards must be presented in the ring to receive the medal and/or the qualification.
           Usk Show will present £10 to the Champion and £5 to the Reserve Champion.
           This class will include Champion and Reserve from championships CH3, CH19 and CH20 providing
           they are NPS members and comply with NPS rules.
           The Champion only to compete in Best in Show.
Class 11   Mixed Mountain and Moorland Lead Rein
           Class 11 is a qualifier for the NPS/SHOWING CLASSICS M&M Leading Rein National Championship
           Open to registered Dartmoor, Exmoor, Shetland, New Forest, Welsh Section A or B mares and
           geldings four years old or over not exceeding 122 cm. Riders must have attained their 3rd birthday
           but must not have attained their 9th birthday before the 1st January in the current year. To be
           shown in a snaffle bit.
           In lead rein classes the rein must go directly from the bit to the rider's hand, with no extra aid
           or attachment to or on the saddle. The attendant MUST affix the lead rein to the NOSEBAND ON
           WHICH IT MUST REMAIN WHILE THE PONY IS IN THE RING. No extra aid or attachment to or on the
           saddle with the exception of a crupper.
           First, Second and third to qualify for Ponies (UK) Mountain and Moorland Lead Rein Gold Medal
           Series to be held at the spring classic 2020
           1st - 3rd Prizes Donated & Prize Money Sponsored by: NAF Equine Supplements. For further
           information, visit www.naf-equine.eu or call the Freephone Nutritional Advice Line on 0800 373106
Class 12   Mixed Mountain and Moorland First Ridden
           Class 12 is a qualifier for the NPS/Showing Classics M & M First Ridden National Championship
           Open to registered Dartmoor, Exmoor, Shetland, New Forest, Welsh Section A or B mares and
           geldings four years old or over not exceeding 128 cm. Riders must have attained their 3rd birthday
           but not reached their 12th birthday before the 1st January in the current year.
           First, Second and third to qualify for Ponies (UK) Mountain and Moorland lead rein Gold Medal
           Series to be held at the spring classic 2020.
           No Spurs to be worn in ridden class 11/12, show canes only in class 11.
           Whips/ Canes must not exceed 75cm (30 inches) overall. Correct secured British Standard Skull Cap/
           Riding Hat EN1384, PAS015 or other PAS approved hats must be worn at all times when mounted.
           Please refer to NPS Handbook.
           1st - 3rd Prizes Donated & Prize Money Sponsored by: NAF Equine Supplements. For further
           information, visit www.naf-equine.eu or call the Freephone Nutritional Advice Line on 0800 373106
CH6        Mini Championship
           First and second from classes 11 and 12 qualify. Usk Farmers Club will present £10 to the Champion
           and £5 to the Reserve Champion.
           The Champion only to compete in Best In Show.


                                                    18
TGCA Championship Showing Classes
Judge: Mrs B Beresford-Batten
Entry fee: £8 		                  Prize Money: £13, £10 and £8
TGCA Qualifying Class Section – Traditional Gypsy Cobs – TOYS Best of Breed Finals
All classes are open to traditional gypsy cobs, which are of any colour and meet the TGCA breed standard

Class 13     Youngstock
             Open to fillies, colts and geldings aged 1,2 and 3 years old.
Class 14     In Hand Senior Small Breeds
             Open to mares, stallions and geldings aged 4 years and over not exceeding 148cm.
Class 15     In Hand Senior Large Breeds.
             Open to mares, stallions and geldings aged 4 years and over, 148cm and above.
Class 16     Ridden Small Breeds
             Open to mares, stallions and geldings aged 4 years and over not exceeding 148cm
             Sponsored by: Raglan Ford
Class 17     Ridden Large Breeds
             Open to mares, stallions and geldings aged 4 years and over, 148cm and above.
             Sponsored by: Matthew Martin, Registered Farrier. Tel: 07788 162892
CH7          Quest for a Star Championship – Traditional Gypsy Cobs
             First, second and third place from the TGCA Classes above may go forward to the Quest for a Star
             Championship as per rules below.
             ONLY currant TGCA members and horse/pony that is already TGCA registered can exhibit in this
             championship. Membership card and membership qualification card (specific to that exhibit) MUST
             be presented upon entry into the ring. The champion and reserve qualify for the ultimate Star
             Championship at TOYS
             Usk Farmers Club will present £10 to the Champion and £5 to the Reserve Champion
             Champion ONLY to compete in Best in Show.



                                      RIDDEN HUNTERS
Judges: Conformation Judge - Mrs Melanie Worgan. Ridden Judge - TBC
Class 18-20 are TSR Qualifiers

Class 18     Ridden Hunter
             Mare or Gelding Exceeding 15.2h.h 4 years and over ridden by lady or gentleman.
             Sponsored by: Amy Kedward Equestrian Services, 07566 232383
Class 19     Ridden Small Hunter
             Mare or gelding, 4 years and over, exceeding 14.2h.h (148cm) but not exceeding 15.2 h.h (158cm).
             Sponsored by: Mrs Angela Latham, Llangibby
Class 20     Local Hunter
             Competitors to reside within a 20-mile radius of the showground.
             Special rosette will be awarded to the highest placed exhibitors who hunts with the Curre and
             Llangibby Hunt. Must state on entry form.
             Sponsored by: Heron House Financial Mgt. Ltd, Newport.
CH8          Ridden Hunter Championship
             First and second from classes 18 - 20 qualify. Usk Farmers Club will present £10 to the Champion and
             £5 to the Reserve Champion.
             The Champion only to compete in Best In Show.

                                                        19
WORKING HUNTERS
Judge: John Harvey Brooke-Rankin

Course Designer: Mr S Finlayson

Entry Fee: £9        Prize Money: £15, £12 and £9

Class 21    Open Working Hunter
            Mare or gelding 4 years and over and exceeding 15.00hh (153cm)
            Grade A showjumpers and grade 1 eventers are not permitted to compete in working hunter classes.
            Judges 60% for jumping and 40% as for hunter class. Fences to be a maximum of 3ft 9inches (1.14m)
            at the judge's discretion. Once completion of the jumping phase, all clear rounds and ANY OTHER
            HORSE THE JUDGE MAY REQUIRE should be asked back into the ring.
            Sponsored by: Jack Williams Farriers, Tel: 07468 539238
Class 22    Intermediate Working Hunter
            Mare or Gelding 4 years and over not to have won a first prize value of £25 or a total off £100 in
            any working Hunter class. No more than 10 British eventing points, or £50 British Show jumping at
            home or abroad. Horse placed 1st or 2nd in any working hunter qualifier for RIHS OR HOYS will not be
            eligible to compete in this class. Judges 60% for jumping performance and 40% as for hunter class.
            Height of jump not to exceed 3ft 3inches (1m). Once completion of the jumping phase, all clear
            rounds and ANY OTHER HORSE THE JUDGE MAY REQUIRE should be asked back into the ring.
            Sponsored by: Elstons of Usk
Class 23    Novice Working Hunter
            Mare or gelding 4 years and over never to have won any working hunter class, fences maximum
            of 2ft 6inches (76cm). Judges 60% for jumping performance and 40% as for hunter class. Height of
            jump not to exceed 3ft 3inches (1m). Once completion of the jumping phase, all clear rounds and
            ANY OTHER HORSE THE JUDGE MAY REQUIRE should be asked back into the ring.
CH9         Hunter Championship
            1st and 2nd place from classes 21-23 eligible to compete in Ridden Hunter Championship.
            Usk Farmers Club will present £10 to the Champion and £5 to the Reserve Champion
            Champion ONLY to compete in Best in Show.




                                                      20
B.S.P.S CLASSES
Usk Show is a qualifier for the 2020 B.S.P.S. Summer Championship shows (Classes 24, 25, 28 & 29 - 1st & 2nd
prize winners only. Classes 26 & 27 - 1st to 3rd prize winners)
Any ponies taking part in classes judged under B.S.P.S rules will be liable to dope testing.


B.S.P.S rules concerning Hats WILL be enforced.
Hats for B.S.P.S. classes
Rule 45 - Correctly secured Skull Caps/Riding Hats Nos. All PAS015, VG1, (BS)EN1384 2017, ASTMF1163 04a
onward, SNELL E2001, SNELL E2016 AS/NZS 3838 2003 onwards. MUST always be worn by riders when mounted.
Hats should have a plain cover either Black, Navy, Blue, Brown, Grey or Green. Velvet covers are encouraged.
Rule 46 - A riders whose hat comes off will be eliminated.
A rider whose strap comes undone, whilst competing must on Penalty of Elimination replace it or fasten it before
continuing. He/she may stop without penalty to fasten the strap.


Judges: Miss Karen Morgan
Entry Fee: £8          Prize Money £13, £10 and £8
Class 24     B.S.P.S Open Pony of Show Hunter Type
             Mare or gelding 4 years and over exceeding 122cm and not exceeding 133cm suitable to be ridden
             by a rider not to have attained their 14th birthday before 1st January of that current year.
             1st, 2nd and 3rd placed in each qualifying class will qualify for P(UK) Spring Classic 2020, placings will
             be confirmed by results sent in by show secretaries. NO MEMBERSHIP IS REQUIRED TO COMPETE.
             Sponsored by: www.tackrepair-rugwash.co.uk
Class 25     B.S.P.S Open Show Pony of Hunter Type
             Mare or gelding 4 years and over exceeding 133cm and not exceeding 143cm suitable to be ridden
             by a rider not to have attained their 17th birthday before 1st January of that current year.
             1st, 2nd and 3rd placed in each qualifying class will qualify for P(UK) Spring Classic 2020, placings will
             be confirmed by results sent in by show secretaries. NO MEMBERSHIP IS REQUIRED TO COMPETE.
             Sponsored by: Usk Dental Practice
CH10         Championship
             1st and 2nd place from classes 24 and 25 eligible to compete.
             Usk Farmers Club will present £10 to the Champion and £5 to the Reserve Champion
             Champion ONLY to compete in Best in Show.
Class 26     B.S.P.S Open Intermediate Show Hunter
             Mare or gelding, 4 years old or over, exceeding 148cm and not exceeding 158cm. Suitable to be
             ridden by a rider not to have attained their 25th birthday before 1st January of that current year.
             1st, 2nd and 3rd placed in each qualifying class will qualify for P(UK) Spring Classic 2020, placings will
             be confirmed by results sent in by show secretaries. NO MEMBERSHIP IS REQUIRED TO COMPETE.
             Sponsored by: Tim & Olwyn Parry
Class 27     B.S.P.S Mixed Height Open Intermediate Show Riding Type
             Mare or gelding 4 years and over, exceeding 146cm, but not exceeding 158cm. Riders not to have
             attained their 25th birthday by January 1st of the current year.
             Sponsored by: Dr Susan Fairweather
CH11         B.S.P.S Intermediate Championship
             First and second from classes 26 and 27 qualify.
             Usk Farmers Club will present £10 to the Champion and £5 to the Reserve Champion.
             The Champion only to compete in Best In Show.




                                                         21
2019 TIMETABLE GUIDE
NB. THE SHOW COMMITTEE RESERVES THE RIGHT TO ALTER THE TIMETABLE ON SHOW
DAY (ANY CHANGES WILL BE ANNOUNCED OVER THE PUBLIC ADDRESS SYSTEM)
NB. THE EXHIBITOR IS RESPONSIBLE FOR ENSURING T HEY ARE ON TIME FOR CLASSES.
PLEASE SEE RULE 20

 MAIN RING       MAIN RING         RING 2          RING 3        RING 4          RIN
     A               B

   START 9AM      STARTS 9AM      STARTS 9AM      STARTS 9AM    STARTS 9AM      STARTS

  RETRAINING         TGCA          WORKING       RIDDEN WELSH    VETERAN        SHETL
 OF RACE HORSE      (13-17)        HUNTER            SEC C        (74-79)          (1-
   AMATEUR            CH7           (21-23)         (64-65)        CH22            CH
 RIDDEN SERIES                        CH9            CH19
   QUALIFIER      SIDE SADDLE                                   COLOUREDS       SECTI
      (82)         CONCOURS       NOT BEFORE     RIDDEN WELSH     (68-73)        IN-HA
                  D'ÉLÉGANCE        11AM             SEC D         CH21           (48-
       NPS            (91)                          (66-67)                        CH
      M&M                        RETRAINING OF       CH20       NOT BEFORE
  LEAD REIN &    RIDDEN HUNTER    RACE HORSE                     11:30AM        SECTIO
  FIRST RIDDEN       (18-20)       CHALLENGE      SECTION B                      IN-HA
     (11-12)           CH8            (83)         IN-HAND        B.S.P.S.        (56-
      CH 6                                          (40-47)       (24-25)          CH
                                  NOT BEFORE         CH15          CH10
     NPS                             2PM                                       WPCS G
  M&M RIDDEN                                     NOT BEFORE 1     B.S.P.S.      INCEN
    (9-10)                        MIXED M&M          PM           (26-27)         CH
     CH3                           WORKING                         CH11
                                   HUNTER              NPS                      SHOW
     FANCY                          (81-81)      IN HAND M&M      B.S.P.S.        (30-
     DRESS                           CH23             (7-8)       (28-29)          CH
      (92)                                            CH2          CH12

                                                      NPS
                                                 M&M IN HAND
                                                 SILVER MEDAL
                                                      CH3

                                                      NPS
                                                 M&M RIDDEN
                                                 SILVER MEDAL
                                                      CH4




                                       22
NG 5        RING 6          RING 7        RING 8       RING 9       DRESSAGE


 S 9AM     STARTS 9AM     STARTS 9AM     STARTS 9AM   STARTS 9AM    STARTS 9AM

LANDS     WELSH SECTION   UNAFFILIATED   BS JUMIOR    CLEAR ROUND    BD INTRO A
-6)        A IN-HAND         SHOW          CLASSES      JUMPING         2008
H1           (32-39)        JUMPING       (100-102)       (120)          (93)
              CH14         (109-115)
 ION C                                   NOT BEFORE   NOT BEFORE     BD INTRO C
  AND       POTENTIAL                     10.30AM      11.30AM          2016
 -55)     SPORTS HORSE                                                   (94)
H16          (84-85)                     BS SENIOR       MINI
                                          CLASSES      JUMPING      BD PRELIM 1
  ON D    RIDING HORSE                   (103-108)     (116-119)       2006
 AND           (86)                                                     (95)
 -63)
H17       NOT BEFORE 12                                             BD PRELIM 13
                                                                        2006
GELDING    SIDE SADDLE                                                  (96)
NTIVE       COSTUME
H18        EQUITATION                                               BD NOVICE 24
               (90)                                                     2010
W COBS                                                                  (97)
 -31)      EQUITATION
H13          (87-88)                                                BD NOVICE 27
                                                                        2007
           SIDE SADDLE                                                  (98)
            CONCOURS
           D'ÉLÉGANCE
               (90)




                                            23
Class 28      B.S.P.S Open Leading Rein Pony
              Mare or gelding 4 years and over, not exceeding 122cm. Riders not to have attained their 8th
              birthday before 1st January of the current year.
              In lead rein classes the rein must go directly from the bit to the rider's hand, with no extra aid
              or attachment to or on the saddle. The Attendant MUST affix the lead rein to the NOSEBAND ON
              WHICH IT MUST REMIAN WHILE THE PONY IS IN THE RING.
              Sponsored by: R Morgan and Sons, The Forge, Llangibby
Class 29      B.S.P.S Open First Ridden Pony
              Mare or gelding 4 years and over, not exceeding 122cm. Riders must not have attained their 10th
              birthday before 1st January of the current year.
              Sponsored by: Digby Turner & Co, Usk
CH12          Mini Championship
              First and second from classes 28 and 29 qualify.
              Usk Farmers Club will present £10 to the Champion and £5 to the Reserve Champion.
              The Champion only to compete in Best In Show.



                                               SHOW COBS
A short-legged animal with bone, substance and quality, capable of carrying a substantial weight. The Cob should
be well mannered and should have sensible head, a generous eye, shapely neck, well-muscled with hogged mane
and well defined with well-set shoulders.
The judge will not ride exhibits but will ask for a short individual show. Judge: TBC
Entry Fee: £8 Prize Money £13, £10, £8
Class 30-31, 1st, 2nd and 3rd placed in each qualifying class will qualify for P(UK) Spring Classic 2020, placings will be
confirmed by results sent in by show secretaries. NO MEMBERSHIP IS REQUIRED TO COMPETE.
Class 30      Open Show Cob
              Mare or gelding, 4 years old or over, exceeding 148cm but not exceeding 155cm. Minimum of 8 ½
              inches of bone. To be ridden. To be judged on type, ride manners and conformation. Horses to be
              shown hogged.
              Sponsored by: Mr Brian Tuck, Usk
Class 31      Maxi Show Cob
              Mare or gelding, 4 years old and over, exceeding 155cm. To be ridden. To be judged on type, ride
              manners and conformation. Horses to be shown hogged.
              Sponsored by: GHF Equestrian
CH13          Show Cob Championship
              First and Second from classes 30 and 31 qualify.
              Usk Farmers Club will present £10 to the Champion and £5 to the Reserve Champion.
              Champion and Reserve Champion are invited into the Grand Parade, Champion only to compete for
              Best In Show.




                                                           24
WELSH PONIES AND COBS
ALL COMPETITORS IN WPCS CLASSES MUST ENSURE THE FOLLOWING INFORMATION IS CLEARLY MARKED ON
THE ENTRY FORM. OWNER AND EXIBITOR NAMES, ANIMALS NAME, REGISTRATION NUMBER, SIRE AND DAM
NAMES, AS IT APPEARS ON THE PASSPORT.


                                      IN HAND CLASSES
Judges:    Section A: Mr C D Cobley (TRYFEL)
           Section B: Mr R Parker-Jones (CROSTON)
           Section C & D: Mr D.D Morgan (PARC)
Entry Fee: £8                  Prize Money £13, £10, £8
Foal Classes Entry Fee £4      Prize Money £7, £5, £4
Winners of Championships CH14, CH15, CH16 & CH17 may compete in the appropriate NPS Mixed Mountain and
Moorland championships CH4 providing they comply with the relevant NPS membership criteria.
Welsh Pony and Cob Society Gelding Incentive Scheme – Overall Champion Gelding and Reserve to be competed
for by the highest placed gelding from each appropriate class within Section A, B, C & D, generously sponsored by
the Millcroft Stud. See CH18.
National High Point Jnr Gelding of the Year – Open to all geldings three years of age and under, shown in-hand
with points gained throughout the year. Free competition cards are available from the Welsh Pony and Cob
Society. Usk Farmers Club will present a Best Gelding rosette to the Highest placed gelding in each appropriate
class.
Classes 32-63 are TSR Qualifiers


                                             SECTION A
Welsh Pony and Cob Society BRONZE MEDAL to the Champion and Reserve (in accordance with WPCS rules)
in CH14. Classes 32-39 (excluding foals) are qualifiers for the NPS/EQESTRIAN MARKETPLACE M&M In Hand
Summer Championships

Class 32     Welsh Mountain Pony Mare or Gelding 4 years and over.
             Highest placed gelding eligible for CH18
             Special rosette to the highest placed gelding.
             Sponsored by: D & M Watkins (Raglan)
Class 33     Welsh Mountain Pony Broodmare
             4 years and over with own foal at foot or in foal.
             Sponsored by: County Marquees, Chepstow. Marquee hire for every occasion. Tel: 01291 629377
Class 34     Welsh Mountain Pony Foal
             Sponsored by: Monmouthshire Building Society
Class 35     Welsh Mountain Pony Yearling Colt
Class 36     Welsh Mountain Pony Yearling Filly or Gelding
             Highest placed gelding eligible for CH18. Special rosette to highest placed opposite sex to the
             winner. Special rosette for the highest placed gelding.
             Sponsored by: Mrs M Godwin
Class 37     Welsh Mountain Pony Two or Three-Year-Old Colt.
             Special rosette for best two-year-old.
             Sponsored by: NR Brown Farriers Ltd. www.nrbrownfarriers.co.uk




                                                        25
Class 38    Welsh Mountain Pony Two or Three-Year-Old Mare or Gelding.
            Highest placed gelding eligible for CH18. Special rosette to highest placed opposite sex to the
            winner. Special rosette for the highest placed gelding
            Special rosette for best Two-year-old.
            Sponsored by: APS Automotive 01291 690990
Class 39    Welsh Mountain Pony Stallion
            4 years and over, not exceeding 12.0h.h (122cm).
            Sponsored by: Glebedale Stud, Abergavenny
CH14        Section A Championship
            Usk Farmers Club will present £10 to the Champion and £5 to the Reserve Champion. Welsh Pony
            and Cob Society Bronze Medal to The Champion or Reserve.
            The Champion only to compete for Best In Show. Winner may be eligible for CH3 – See NPS rules.


                                            SECTION B
Welsh Pony and Cob Society Bronze Medal to the Champion or Reserve (in accordance with WPCS rules) CH15.
Classes 40-47 (excluding foals) are qualifiers for the NPS/EQUESTRIAN MARKETPLACE M&M In Hand Summer
Championships

Class 40    Welsh Pony Barren Mare or Gelding 4 years and Over Highest placed gelding eligible for CH18
            Special rosette to the highest placed gelding.
            Sponsored by Andy Hilditch and Ian Parry, NFU Mutual, Usk. Tel: 01291 672715
Class 41    Welsh Pony Broodmare
            4 years and over with own foal at foot or in foal
            Sponsored by County Marquees, Chepstow. Marquee hire for every occasion. Tel: 01291 629377
Class 42    Welsh Pony Foal
            Sponsored by: Mrs Catherine Siddons
Class 43    Welsh Pony Yearling Colt
            Sponsored by: The Farrier Centre, Usk
Class 44    Welsh Pony Yearling Filly or Gelding.
            Highest placed gelding eligible for CH18. Special rosette for Best Opposite Sex to Winner. Special
            rosette for highest placed Gelding.
            Sponsored by Abersychan Dental Practice www.aberdent.co.uk
Class 45    Welsh Pony Two or Three-year-old Colt
            Special rosette for best Two-Year-Old.
            Sponsored by: Chloe Cartwright
Class 46    Welsh Pony Two or Three-Year-old Filly or Gelding.
            Highest placed gelding eligible for CH18. Special rosette for Two-Year-Old. Special rosette for highest
            placed Gelding. Special rosette for Best Opposite Sex to Winner
Class 47    Welsh Pony Stallion
            4 years and over, not exceeding 13.2h.h (132cm).
            Sponsored by: Lee Morgan Farrier Services.
CH15        Section B Championship
            Welsh Pony and Cob Society Bronze Medal to the Champion or Reserve. Usk Farmers Club will
            present £10 to the Champion and £5 to the Reserve Champion. The Champion only to compete for
            Best In Show.
            Winner may be eligible for CH3 – See NPS rules.




                                                       26