2021 INTERNATIONAL PROSPECTUS - RANKED IN THE TOP 300 IN THE WORLD - Massey University
Page content transcription
If your browser does not render page correctly, please read the page content below
2021
INTERNATIONAL PROSPECTUS

                RANKED IN THE
                TOP 300 IN
                THE WORLD
                SOURCE: 2020 QS WORLD
                UNIVERSITY RANKINGS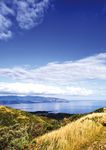 WELCOME
                                                                                          CONTENTS
                                                                                          1    Our campuses
                                                                                          2    Commercial Leadership
                                                                                          4    Creativity in Design, Fine Arts, Music and Creative
                                                                                               Media Production
                                                                                          6    Global Health and Wellbeing
                                                                                          8    Critical Thinking in our Global Community
                                                                                          10 Advancing Science, Technology and Agriculture
                                                                                          12 Accommodation and Living Costs
                                                                                          13 Foundation and English Language Pathways
                                                                                          13 Student Exchange
                                                                                          14 International Student Support and Services
                                                                                          15 2021 Programmes available to international
                                                                                             students in New Zealand
                                                                                          24 Study online from your country
                                                                                          25 2021 Online Programmes
                                                                                             available to international students
                       Massey has a long, proud tradition of teaching and                 31 Entry requirements for International Students
                       research excellence. Its heritage, geographic spread over
                       three major cities, range of programmes and the flexibility        32 Academic entry requirements by country/region
                       of its distance teaching all mean it offers students from          34 How to Apply
                       around the world the ability to tailor their study to meet their
                       needs and at the same time connect closely with industry,
                       professional organisations and local communities.

                       Massey has more than 5000 international students each
                       year from 100 countries. It delivers teaching programmes
                       in seven other countries, and has international teaching           UPDATED JANUARY 2021
                       partnerships with tertiary institutions in 15 nations.             Please note: The information contained in this publication
                                                                                          is indicative of the fees and offerings available in 2021. This
                       We recognise that choosing to leave your own country in            information is subject to change. While all reasonable efforts
                       order to achieve academic qualifications is a life-changing        have been made to ensure listed programmes are offered and
                       decision. I warmly invite you to be part of our diverse and        regulations and fees are up to date, the University reserves the
                       stimulating student community.                                     right to change the content or method of presentation, or to
                                                                                          withdraw any qualification or part thereof, annually increase fees
                       Professor Jan Thomas                                               or impose limitations on enrolments.
                       Vice-Chancellor, Massey University                                 For the most up to date information please go to
                          @ProfJanThomas                                                  massey.ac.nz/international

CREDIT: MILES HOLDEN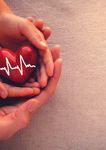 1

                                                                                                             AUCKLAND

                                                                                                                                  PALMERSTON NORTH

                                                                                                                        WELLINGTON

OUR CAMPUSES
   AUCKLAND
   > A beautiful campus with state-of-the-art teaching and
     learning facilities
   > Based in a diverse, multi-cultural city of 1.5 million people
   > A culture that fosters innovation through strong
     connections with industry, including an on-site business
     incubator
   > High quality academic programmes taught by world-class
     researchers and teachers, including four Distinguished
     Professors in sciences and humanities and social sciences
       massey.ac.nz/auckland
                                                                                             CREDIT: CHRIS McLENNAN

CREDIT: CEDA
                                                MANAWATŪ CAMPUS
                                                IN PALMERSTON NORTH
                                                > An international campus with staff and students
                                                  from over 80 countries
                                                > World-class academic programmes, teachers
                                                  and researchers
                                                > Specialities including Veterinary Science,
                                                  Agriculture and Aviation
                                                > Great sporting facilities, a state-of-the-art food
                                                  plant and farms
                                                > Affordable accommodation and living
                                                > A safe, friendly young person's city - a third of
                                                  its population are aged 15 to 30 years
                                                                                                                                              CREDIT: CEDA
                                                   massey.ac.nz/manawatu

                                                                                              WELLINGTON
                                                                                              > A friendly, vibrant and creative place
                                                                                              > Home to New Zealand's most distinguished School
                                                                                                of Design
                                                                                              > World-class research centres for public health,
                                                                                                sleep, Māori health, disaster research, and tertiary
                                                                                                teaching excellence.
                                                                                              > Ranked the second most liveable city in the world in
                                                                                                the Quality of Life survey by Deutsche Bank
                                                                                              > Compact and set between a magnificent harbour
                                                                                                and green hills
                                                                                                 massey.ac.nz/wellington
IMAGE VIA WELLINGTONNZ.COM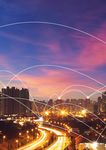 2

        COMMERCIAL LEADERSHIP
    MASSEY BUSINESS SCHOOL
    At Massey Business School, rather than just study business we
    believe our students should practice business. That is why we partner
    closely with many of New Zealand's leading companies. A range of
    internships and opportunities to interact with actual businesses are
    built into our programmes.

    Today's students need skills that can take them to the top of the
    business world anywhere, so we focus on relevant and future-
    focused learning that is global in its application.

    Massey Business School will get your career started from a strong
    foundation and ensure you have the skills to succeed, no matter
    where your future takes you.

    >   Accountancy                       >   International business
    >   Agribusiness                      >   Journalism
    >   Analytics                         >   Management
    >   Aviation                          >   Māori and indigenous
    >   Business administration           >   Marketing
    >   Business studies                  >   Organisational technology
    >   Communication                         management
    >   Doctor of philosophy (PhD)        >   Professional accountancy and
    >   Economics                             finance
    >   Entrepreneurship and innovation   >   Property
    >   Finance                           >   Sport management
    >   Health service management         >   Strategic communication
    >   Human resource management and     >   Sustainability
        employment relations

    massey.ac.nz/business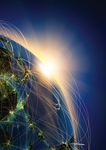 3

RESEARCH EXCELLENCE                                                                                      WORLD RANKING HIGHLIGHTS
                                                                                          2020-Business-Management-Studies7                   2020-Accounting-Finance5

Massey University's world-class, multidisciplinary research creates innovative
responses to the challenges faced in today's business environment. Examples include:
                                                                                                                               2020                                            2020
                                                                                                              BUSINESS & MANAGEMENT STUDIES                              ACCOUNTING & FINANCE

> The Fin-Ed Centre works to help New Zealanders become more financially savvy by                                             TOP 300                                       TOP 200
  improving their knowledge, attitudes and behaviour towards money.                       2020-Economics-Econometrics6

> The Centre for Advanced Retail Studies is the only research centre in New Zealand
  focused on this exciting, diverse, dynamic and growing industry. We are defining
                                                                                                                               2020
  retail research and business engagement in New Zealand.                                                         ECONOMICS & ECONOMETRICS

> The Healthy Work Group have developed a strong research platform for theoretical                                            TOP 250
  studies and applied projects in the general area of workplace health, safety and
  well-being, including factors related to the organisational and psychosocial work
  environment, and the design of healthy work.                                                           Massey Business School holds the prestigious
                                                                                                         AACSB accreditation.
ACADEMIC EXCELLENCE
                                                                                                         CAREER POSSIBILITIES
Ben Marshall
                                                                                                         >           Agricultural Economist
Ben's research has been published in internationally respected                                           >           Analyst
academic journals, such as the Review of Financial Studies,                                              >           Bank Manager
Management Science, Journal of Financial Markets, Journal of                                             >           Business Analyst
Banking and Finance, Journal of International Money and Finance, and Journal of                          >           Capital Budgeting Analyst
Empirical Finance, and journals with a practitioner focus. Ben has also had his work                     >           Chartered Accountant
accepted by each of the top three finance conferences: American Finance Association                      >           Communications Advisor
(AFA), Western Finance Association (WFA), and European Finance Association (EFA).                        >           Economist
His research has generated widespread interest. He is currently ranked in the top 1%                     >           Entrepreneur
of authors on the international working paper website SSRN (based on downloads of                        >           Farm Consultant
his papers) and his work has been discussed in numerous newspapers and investment                        >           Farm Manager
blogs. Ben serves on the editorial board of a number of journals. He has also consulted                  >           Financial Analyst
to public and private companies in a range of different areas.                                           >           Human Resources Manager
                                                                                                         >           Information Analyst
SUCCESSFUL GRADUATES                                                                                     >           Investment Banking Analyst
                                                                                                         >           IT Project Manager
Branda Yu                                                                                                >           Loans Officer
                                                                                                         >           Marketing Manager
I completed an international business major at the end of 2019 and                                       >           Policy Advisors
started my career in New Zealand soon after. The deeper and more                                         >           Property Developer
comprehensive understanding of business I developed at Massey                                            >           Property Manager
helped to me identify career interests and become more qualified for my job.                             >           Public Relations Manager
Life at Massey is not only about study, but also helping you to establish connections                    >           Purchasing Manager
and networks for the future. I found the lecturers to be very friendly and highly                        >           Rural Consultant
professional. In some courses, industry insiders were invited to the class to help                       >           Rural Valuation
students develop a more practical perspective.                                                           >           Sales
Another wonderful thing I found about Massey is that there is a diverse range of                         >           Securities Analyst
campus clubs (e.g. sports, languages, food, business). Massey's Association for                          >           Share Broker
Communication Students was one of best, with opportunities to visit local businesses                     >           Small Business Manager
engaged in broadcasting, marketing, and PR, and providing a better understanding of                      >           Speech Writer
what working life is like in New Zealand.                                                                >           Sport Development
                                                                                                         >           Sport Events
                                                                                                         >           Sport Facilities And Venues
                                                                                                         >           Writer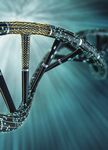 4

    CREATIVITY IN DESIGN, FINE
    ARTS, MUSIC AND CREATIVE
           MEDIA PRODUCTION

             COLLEGE OF
             CREATIVE ARTS
             Toi Rauwharangi is New Zealand's premier
             provider of creative arts education, with
             comprehensive internationally benchmarked,
             future-focused programmes, innovative studio-
             based learning, high levels of undergraduate
             and postgraduate student achievement and a
             distinctive contribution to Māori and Pasifika
             creative arts practice.

             Our comprehensive programmes are actively
             engaged across a broad range of creative
             industries, agencies and start-ups.

             >   Commercial music
             >   Creative media production
             >   Design
             >   Fine arts
             >   Māori visual arts

             creative.massey.ac.nz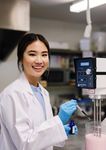 5

RESEARCH EXCELLENCE                                                                                           TOP 100 WORLD RANKING
                                                                                               2020-Art-Design3

Massey University's College of Creative Arts (Toi Rauwharangi) is New Zealand's premiere
research-led creative arts college. The College's world-class standing has grown through
                                                                                                                      2020
the quality and reputation of its faculty and the achievements of its students. It is proud                         ART & DESIGN

to include a design school that is ranked No.1 in the Asia-Pacific region by Red Dot                                TOP 100
International, and to have been awarded Substantial Equivalency by NASAD (the US
National Association of Art and Design). It is also New Zealand's only Top 100 ranked Art                     Massey is ranked in the top 100 in the world for
and Design Schools by QS.                                                                                     Art and Design according to the QS (Quacquarelli
                                                                                                              Symonds) rankings.
The College of Creative Arts has the largest number of top-ranked researchers in design
and visual arts and crafts in New Zealand, according to the national Performance-Based                        CAREER POSSIBILITIES
Research Funding Round (2019). Faculty are globally connected practitioners, who – along                      >   3D Animator
with industry standard facilities – offer a stimulating and highly innovative learning                        >   Advertising Executive
environment.                                                                                                  >   Animator
                                                                                                              >   Animatronics Artist
The College is a national leader in connecting the benefits of creative endeavour to New                      >   App Developer
Zealand's economic growth. Our programmes are comprehensive and industry- connected;                          >   App Designer
through its many networks the College is able to offer cross-disciplinary learning on real                    >   Art Broker
world briefs, to ensure that creative arts students are equipped with critical thinking,                      >   Art Director
entrepreneurial attitudes and innovative problem solving skills that prepare them for a                       >   Art Gallery Educator
variety of career pathways in a rapidly changing global economy. This vibrant and nurturing                   >   Art Gallery Publicist
environment supports researchers at all stages of their career and offers a rich context                      >   Art Researcher
and transformative experience for a growing number of postgraduate and international                          >   Artist
students.                                                                                                     >   Artist-In-Residence
                                                                                                              >   Audio Producer
ACADEMIC EXCELLENCE                                                                                           >   Camera Operator
                                                                                                              >   Company Branding Archivist
Kerry Ann Lee                                                                                                 >   Concept Artist
Senior Lecturer, Ngā Pae Māhutonga - The School of Design                                                     >   Creative Director
Kerry Ann Lee is an artist, designer, writer and researcher. As a Senior                                      >   Curator
Lecturer in Design, she teaches Critical and Contextual Studies, Illustration                                 >   Digital Effects Artist
and Visual Communication Design studio papers in the BDes, MDes and MFA programmes.                           >   Digital Printer
Lee works with diverse communities through collaborative projects and public programmes.                      >   Event Planner
She is also well known for her independent publishing, fanzines and illustration work for                     >   Experience Designer
more than 20 years. As a practicing visual artist, Lee regularly exhibits artwork nationally                  >   Fashion Designer
and internationally and has been awarded residencies in China, Taiwan, USA, Mexico and                        >   Fashion Photographer
Australia. Art critic Mark Amery describes her work as "feeling at once global and deeply                     >   Film And Television Editor
personal".                                                                                                    >   Filmmaker
                                                                                                              >   Games Art Director
SUCCESSFUL GRADUATES                                                                                          >   Games Developer
                                                                                                              >   Graphic Designer
Bobber (Chao) Wang, China                                                                                     >   Gallery Assistant
Bachelor of Design (Hons) – Industrial Design                                                                 >   Historian
Bobber Wang discovered the influence and enlightenment of Chinese                                             >   Illustrator
traditional art culture growing up in his hometown Shanghai. He wanted                                        >   Industrial Designer
to further his education and continue his passion for art in a different                                      >   Information Architect
country, and came to Massey University to study Industrial Design at the College of                           >   Interior Designer
Creative Arts.                                                                                                >   Lighting Technician
Bobber researched traditional Chinese culture through contemporary product design and                         >   Magazine Stylist
took this as the basis for his undergraduate thesis.                                                          >   Marketing Executive
During his time at Massey, Bobber also attended Purdue University in America as an                            >   Mechanisms Producer
exchange student for a year. As an international student ambassador, he proudly shared the                    >   Modelling Technician
New Zealand culture and design concepts with the teachers and students at Purdue.                             >   Motion Capture Animator
After graduating from Massey University, Bobber entered an agency for top French luxury                       >   Multimedia Designer
product design. As an industrial designer, he works with the world's well-known brands                        >   Music Producer
such as Cartier, Lancome, Martell, Givenchy and Serge Lutens.                                                 >   Musician
                                                                                                              >   Online Game Designer
                                                                                                              >   Software programmer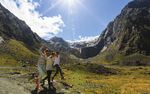 6

    GLOBAL HEALTH AND WELLBEING
     COLLEGE OF HEALTH
     The 21st century brings new challenges and demands             well-being, promoting healthy lives, advising on policy that
     both new solutions and new health professionals.               supports these activities, and finding ways to keep people
     A leader within New Zealand, Massey's College of               and communities well.
     Health takes a fresh approach to optimal health and
     well-being, and promotes equity and social justice. It         > Exercise science              >   Physiology
     embodies the outcome of multiple factors encompassing          > Health science                >   Public health
     individual differences, diversity, social determinants and     > Human nutrition and           >   Social work
     environmental interactions. We make a difference in a wide       dietetics                     >   Sport development
     range of health-related areas like applied social research,    > Mental health and addiction   >   Sport and exercise
     health system strengthening, workforce development,            > Nursing
     environmental health, public health policy, sleep, sport and
     exercise, and nutrition. Our specialists focus on health and   massey.ac.nz/health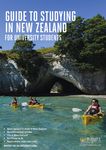 7

RESEARCH EXCELLENCE                                                                        WORLD RANKING HIGHLIGHTS

Massey University's College of Health is a dynamic hub of leading academics and
researchers working together to solve the global health challenges of the 21st century.

Benefit from the expertise of our world-leading health researchers. Whether you're a       Massey is ranked in the top 150 in the world
student or research collaborator, you will work alongside the most innovative thinkers     for Nursing and in the top 300 in Public Health
and experts in New Zealand.                                                                according to the Shanghai 2020 Global Ranking of
                                                                                           Academic Subjects.
The College of Health hosts several research centres, all focused on improving the
health of individuals and communities. Examples include:                                   CAREER POSSIBILITIES

> The Sleep/Wake Research Centre is New Zealand's first laboratory dedicated               > Aged Care               > Local and Central
  to research and education in circadian physiology, sleep science, and their              > Applied Physiology        Government
  applications.                                                                              and Animal Welfare      > Management
> Our Centre for Public Health Research works to improve health outcomes for               > Biosecurity               of Hazardous
  New Zealanders by addressing some of the most serious non-communicable                   > Child Health              Substances and Toxic
  diseases in New Zealand and internationally (respiratory disease, cancer, diabetes).     > Child Protection          Chemicals
> The SHORE and Whāriki Research Centre undertakes public-good research                    > Community Sports        > Medical Centres and
  of relevance to the health and social sectors. The Centre consists of two                  and Fitness Centres       Hospitals
  multidisciplinary research groups working in a Treaty of Waitangi partnership model      > Community Work          > Mental Health and
  to produce excellent research with the aim of improving health and well-being in           and Community             Addictions
  New Zealand and globally.                                                                  Development             > Nursing
                                                                                           > Comparative             > Policy
ACADEMIC EXCELLENCE                                                                          Physiology              > Public Health
                                                                                           > Counselling               Agencies
Dr Andy Towers                                                                             > Disaster and            > Regional and National
Associate Dean Learning and Teaching, College of Health                                      Emergency                 Sport Organisations
                                                                                             Management              > Rehabilitation and
Andy teaches approaches to drug use and rehabilitation at                                  > Drinking Water            Disability Support
undergraduate and postgraduate levels and his primary research                               Assessment                Agencies
interest is alcohol consumption across the lifespan. With funding from the Health          > Emergency               > Rehabilitation
Promotion Agency Andy leads an international collaboration of experts from the               Departments               Psychology
US, Europe, New Zealand and the World Health Organization in exploring global              > Environmental Health    > Residential Care
differences in the patterns, predictors and outcomes of older adults' alcohol use in         Consultancy and         > School Sport
high and low-to-middle income countries.                                                     Auditing                  Coordinator
                                                                                           > Family Health           > Social Work
As an Associate Dean Learning and Teaching, Andy is leading approaches to teaching         > Health and Safety       > Sport Communication
excellence across all Schools in the College of Health. His focus is on providing          > Health Promotion        > Sport Development
positive and engaging 21st century learning environments through the enhancement           > Health Research         > Sport Events
of digital teaching practices, the identification of teaching needs, and coordination of   > Hospice                   And Recreation
learning support for staff and students.                                                   > Hospitals and Primary     Programmes
                                                                                             Health Care             > Sport Marketing
SUCCESSFUL STUDENTS                                                                        > Injury Prevention       > Sport Venues and
                                                                                             Agencies                  Facilities
Zac Schlader – PhD in Exercise and Sport Science                                           > Intensive Care          > Sports Trainer or
                                                                                           > International Relief      Coach of Athletes and
"As a former athlete, I have always been interested in exercise                              Work                      Teams
science and the functioning of the human body. After completing                                                      > Youth Support
my PhD in Exercise and Sport Science at Massey, I was able to
successfully obtain a postdoc at one of the best labs in the world and am currently an
Associate Professor in the Department of Kinesiology at Indiana University. I would not
have obtained this position without the experience and degree from Massey.

Massey is a world class institution with some of the brightest minds in the world.
When you study there, you can learn from these people while experiencing one of
the most beautiful and exciting countries in the world. The faculty works directly with
postgraduate students and there are great opportunities to work one-on-one with
renowned researchers."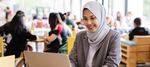 8

    CRITICAL THINKING
    IN OUR GLOBAL
    COMMUNITY
     COLLEGE OF HUMANITIES
     AND SOCIAL SCIENCES
     Studying the arts will help inspire your intellectual
     passion. Our wide range of qualifications embraces
     subjects that will ignite your imagination, enable you
     to think critically and help you to apply what you learn
     in the real world. We will challenge your thinking and
     enable you to be more creative, more innovative and
     more adaptable. We will teach you valuable skills that
     allow you to connect with your work, your community
     and your world.

     >   Business psychology      > Planning studies
     >   Classical studies        > Politics and international
     >   Creative writing           relations
     >   Economics                > Psychology
     >   Education                > Resource and
     >   Educational psychology     environmental planning
     >   English                  > Social anthropology
     >   Environmental studies    > Social policy
     >   Geography                > Sociology
     >   History                  > Speech and language
     >   Linguistics                therapy
     >   Mathematics              > Statistics
     >   Media studies            > Theatre studies
     >   Philosophy

     massey.ac.nz/cohss
9

RESEARCH EXCELLENCE                                                                                        WORLD RANKING HIGHLIGHTS
                                                                                            2020-Development-Studies3                         2020-Education4                 2020-Geography5

Just as digital technology connects the planet, population pressures and climate
change increasingly threaten its future. In this context, it can be argued that the
                                                                                                                             2020                                 2020                           2020
approaches we must adopt to living in this century challenge us to be adaptive,                                         DEVELOPMENT STUDIES                      EDUCATION                      GEOGRAPHY

responsive and engaged citizens. Massey researchers are seeking to resolve the                                            TOP 100                                TOP 150                        TOP 200

impact of this emergent new model in the social dynamic and provide meaningful
                                                                                            2020-Psychology6                                   2020-Sociology6

contributions to inform the debate and offer people-focused research to support
developments that will enrich our future lives.                                                                              2020                                  2020
                                                                                                                           PSYCHOLOGY                             SOCIOLOGY

Examples of our wide-ranging research projects include:                                                                   TOP 250                                TOP 250

> The pedagogy and strategies teachers use to manage and teach languages in                                CAREER POSSIBILITIES
  multi-level classes.
> Mental illness, including depression, is part of the wave of chronic illnesses                           >            Advertising and Marketing
  affecting today's population. Massey researchers successfully adapted a cognitive                        >            Agricultural Economist
  behavioural therapy programme for adult Māori suffering from depression.                                 >            Art and Heritage Work
> An award-winning Massey study has explored immigrant economic success and                                >            Arts Administrator, Developer or Manager
  work experience while also reviewing the contributions made to community, culture                        >            Business Analyst
  and social development.                                                                                  >            Careers Counsellor
                                                                                                           >            Communications
ACADEMIC EXCELLENCE                                                                                        >            Community Development
                                                                                                           >            Counsellor
Krushil Watene                                                                                             >            Diplomat
                                                                                                           >            Economic Consultant
Māori philosopher Associate Professor Krushil Watene has been                                              >            Employment Consultant
appointed to the Advisory Board of the 2020 United Nations                                                 >            Environmental Planner
Human Development Report alongside some of the world's leading                                             >            Film and TV Producer
economists and humanitarian thinkers.                                                                      >            Finance and Banking
Dr Watene, Ngāti Manu, Te Hikutu, Ngāti Whātua o Orākei, Tonga, says she is                                >            Foreign Affairs
excited about the appointment and sees her role will focus on; "bringing the work                          >            Health Professional
of indigenous communities globally to bear on the transformation and future of the                         >            Human Resources Manager
reports. It's an opportunity to highlight the significance of indigenous philosophies and                  >            Human Rights and Social Justice
practices." Dr Watene says the voices and values of Indigenous peoples have much to                        >            International Development and Diplomacy
contribute in finding solutions to environmental catastrophe – and we can no longer                        >            Journalist
afford to overlook and ignore them.                                                                        >            Museum Curator
                                                                                                           >            Policy Analyst
SUCCESSFUL GRADUATES                                                                                       >            Politics
                                                                                                           >            Psychologist
Baoheng Ke                                                                                                 >            Public Relations
                                                                                                           >            Publishing, Journalism and Media
Baoheng grew up in Guangzhou, China in a family of teachers                                                >            Resource Management
and was really proud to have the opportunity to study at Massey                                            >            Social Worker
University. He graduated in May 2020 with a Bachelor of Arts in                                            >            Teacher
Education and a minor in Japanese.                                                                         >            Translator
Baoheng successfully participated in Japanese speech contests and was also lucky                           >            Transport Planner
enough to be involved in different activities and trips organised by the Massey                            >            Urban Planner
International Department each semester. He says:                                                           >            Writer, Editor, Publisher or Researcher
"I was fortunate to be accepted for an exchange programme for a semester at the                            >            Youth Development
University of Wisconsin-Madison, which is one of the largest universities in America.
This meant I could not only share my experiences with others I met at UW-Madison,
but I could also learn new things and discover fresh perspectives. It is not just about
studying at a different university, but you get to learn about the culture and traditions
you may have never seen or heard before. This is what makes a difference, it makes
you become a different person."
10

     ADVANCING SCIENCE,
     TECHNOLOGY AND AGRICULTURE

     COLLEGE OF SCIENCES
     Our heritage is in agriculture, food and the
     sciences and today we are among the world
     leaders in education and research. We
     also bring our best to new areas including
     computer science, information technology and
     built environment. These are exciting areas for
     study and provide excellent opportunities for
     growth and development.

     >   Agriculture
     >   Computer science and information technology
     >   Built environment and construction
     >   Engineering
     >   Food and nutrition
     >   Fundamental science
     >   Natural and environmental science
     >   Veterinary and animal science

     massey.ac.nz/science
11

RESEARCH EXCELLENCE                                                                                             WORLD RANKING HIGHLIGHTS
                                                                                             2020-Agriculture-Forestry2                            2020-Veterinary-Science2

Massey University delivers world-leading research conducted in partnership with
the industries and communities we serve. We have a reputation for excellence                                                    2020                                               2020
in innovation and the creation of new knowledge. Our research spans discovery,                                            AGRICULTURE & FORESTRY                              VETERINARY SCIENCE

commercialisation, and scholarship and our strengths are in:                                                                  TOP 50                                             TOP 50

> Veterinary science
> Land and food based research                                                                                  Massey is ranked 28= in Veterinary Science and 29
> Natural, environmental and mathematical sciences                                                              in Agriculture and Forestry according to the 2020 QS
                                                                                                                (Quacquarelli Symonds) rankings.
We focus on solving contemporary societal challenges and maintain a commitment
to fundamental knowledge discovery. New developments and technology underpin                                    CAREER POSSIBILITIES
what we do and we enjoy collaborations with the world's prestigious scientific
institutions. This makes for world-leading discoveries and complements our teaching                             > Agricultural Sales                                                   Engineer
and postgraduate programmes.                                                                                      Representative                                                     > Mathematician
                                                                                                                > Banking Fraud                                                      > Mechanical Product
ACADEMIC EXCELLENCE                                                                                               Detection Analyst                                                    Engineer
                                                                                                                > Biodiversity                                                       > Microbiologist
Associate Professor Ian Bond                                                                                      Management                                                         > Network
                                                                                                                > Biotechnology                                                        Administrator
Associate Professor Ian Bond is an internationally-recognised                                                     Companies                                                          > Nutrition Adviser
computer scientist and astrophysicist. He is the principal                                                      > Business Analyst                                                   > Occupational Health
investigator for MOA (Microlensing Observations in Astrophysics),                                               > Chemical Processing                                                  Advice
an international astronomy study. His research projects at Massey have focused on                               > Coastal Researcher                                                 > Operations Manager
microlensing, the most recent project developing computer software that has led to                              > Construction Project                                               > Pharmaceutical
the internationally-significant discovery of free-floating 'orphan' planets that has major                        Management                                                           Manufacturing
implications for understanding the dynamics of solar systems.                                                   > Crop Research                                                      > Physiologist
                                                                                                                > Customer Insight                                                   > Plant Biologist
The MOA study focuses on a segment of roughly 50 million stars at the centre of the                               Analyst                                                            > Plant Breeding
Milky Way, which are 25,000 light years away and are a fragment of the estimated                                > Data Science                                                       > Plant Conservation
100-400 billion stars and 50 billion planets in the galaxy.                                                       Engineer                                                           > Policy Analyst
                                                                                                                > Developer                                                          > Process Automation
SUCCESSFUL GRADUATES                                                                                            > Ecologist                                                            Engineer
                                                                                                                > Electronics Engineer                                               > Product Developer
Gail Royston                                                                                                    > Embedded Software                                                  > Project Manager
Bachelor of Construction                                                                                          Engineer                                                           > Property Developer
Assistant Cost Manager – Beca                                                                                   > Energy Development                                                 > Purchasing Manager
Top Young Woman in Construction, New Zealand, 2015                                                                Engineer                                                           > Quantity Surveyor
Best Young Women in Construction Finalist, Europe 2016                                                          > Environmental Planner                                              > Rehabilitation
                                                                                                                > Exercise Consultant                                                  Psychology
"I was able to work and study full-time due to Massey's flexible distance learning.                             > Facilities                                                         > Robotics Engineer
That means that although I've only been out of university for one and a half years I                              Management                                                         > Rural Valuer
have almost four years of experience in the industry. This has given me the opportunity                         > Farm Consultant                                                    > Sales Engineer
to work in places like Auckland, Christchurch, Malaysia and now Europe and do what I                            > Farm Manager                                                       > School Teacher
love - travelling.                                                                                              > Fisheries                                                          > Scientist
                                                                                                                > Food Technologist                                                  > Software Engineer
"The Massey construction degree has helped me get to where I am and allowed me to                               > Horticulture                                                       > Sport Scientist
work on international projects that have English, French and Spanish people working                             > International Relief                                               > Statistician
together to deliver projects. Construction is an exciting industry and I'm happy to be                            Work                                                               > Systems Analyst
part of it. I'm lucky to have such amazing role models and mentors around me that                               > Landscape                                                          > Technology Officer
push me to be the best I can be.                                                                                  Management                                                         > User Support
                                                                                                                > Livestock Trading                                                    Specialist
"The possibilities in this industry are endless and every day is different, the hardest                         > Machine Learning                                                   > Veterinarian
part is choosing where to go next…"                                                                               Specialist                                                         > Wildlife Biologist
                                                                                                                > Manufacturing                                                      > Zoologist
12

     ACCOMMODATION AND LIVING COSTS
     MASSEY HALLS                                             Student leadership opportunities
     Massey Halls are all about giving you the best           We like to give our residents opportunities to
     student experience and support during your               take on leadership roles, such as becoming a
     university years. Our Halls have dedicated staff         floor warden, hall representative and – once you
     to help navigate your priorities, connect you with       have been with us a year – you can apply to join
     other residents and encourage you to join the            our team and become a Residential Assistant.
     many events and activities that are available.
                                                              Activities and events
     WHY CHOOSE MASSEY HALLS?                                 We offer a full, varied residential life
     Location                                                 programme, so there is no excuse not to get
     We are situated either on campus or within               involved. We run welcome programmes to help
     a short walking distance to the University.              you settle into to life at Massey University.
     Everything you need is nearby, such as shops,            We like to think we are your home away from
     bars and restaurants.                                    home, where you feel like you are among friends
                                                              and family.
     24/7 support
     We have a team of staff to support you 24/7 and          Safe and secure
     our Residential Assistants live on campus.               Our buildings are safe and secure, with key fob
                                                              access to the buildings. We have a security
     Friendships                                              team that does regular checks through the day
     We focus on building our community from                  and night.
     the start. You will live within a community of
     Massey University students, and will have lots           HOMESTAY
     of opportunities to meet people and make life-           Our homestay option gives you the opportunity
     long friends from around the world.                      to live with a local family in their home and
                                                              experience New Zealand culture. This is a great
     Better grades                                            way to improve your English language.
     Research shows that students living in                   You will be provided with three meals a day and
     university-provided accommodation tend to                have the support from our homestay pastoral
     achieve better results.                                  care team.

     ACCOMMODATION COSTS
      ACCOMMODATION OPTION           AUCKLAND CAMPUS                                 MANAWATŪ CAMPUS                            WELLINGTON CAMPUS

      Accommodation Type             First and only Qualmark Accredited 5 Star       Manawatū; the campus where Massey began.   Situated in the Heart of Wellington.
                                     Student Accommodation in New Zealand with       > Various halls: meals provided            The Cube
                                     Gold Star Sustainability Award. All rooms are   > Various halls: no meals                  > 3/5 bedroom apartments: no meals
                                     single occupancy                                > Family units: no meals                   > Studio units: no meals
                                     > Halls of Residence: meals provided                                                       Kainga Rua
                                     > 4/5 bedroom apartments: no meals                                                         > Single rooms: no meals
                                     > Studio units: No meals                                                                   > Twin-share rooms: no meals

      Massey Halls Catered           $15,918: 42 weeks                               From $11.037: 38 weeks                     Not Available

      Massey Halls Self-Catered      From $10,920: 42 weeks                          From $6240: 38 weeks                       From $9366: 42 weeks

      Homestay Catered               $305 per week                                   $255 per week                              $285 per week

     LIVING COSTS                                                                          Notes:
     As well as tuition fees, you will need to pay for textbooks, non-tuition fees         > Costs are approximate based on 2021 fees and are in New Zealand
     and your personal expenses. Find out more: massey.ac.nz/fees                            dollars (NZD)
                                                                                           > Auckland is the largest of the three cities, so you can expect the cost
     At the airport, on arrival in New Zealand, you are required to pay a $35                of living to be higher
     International Visitor and Tourism Conservation Levy.                                  > In some catered accommodation options there may be different
                                                                                             meal plans available. Some accommodation options may also
     If you enter New Zealand on a student visa, Immigration NZ requires you                 have additional costs for items such as laundry and car parking,
     to have NZ$15,000 available in addition to your course fees for each year               depending on location. See website for more details massey.ac.nz/
     you'll be studying in New Zealand, plus an additional NZ$2,000 to cover                 accommodation
     a return ticket home. Living costs can vary considerably depending upon               > Private accommodation options can be found on trademe.co.nz
     accommodation option, location and personal spending habits, so you may
     require more money than this. Find out more: immigration.govt.nz
13

FOUNDATION AND
ENGLISH LANGUAGE PATHWAYS
FOUNDATION PATHWAYS                                ENGLISH LANGUAGE PATHWAYS                           CUSTOMISED STUDY TOURS
Our pre-degree foundation qualifications enable    Our English language courses and qualifications     With more than 30 years' experience of
you to meet the academic and English language      enable you develop your English language            customising study tours for university and high
entry requirements for admission to university.    proficiency and to meet the University's            school groups from around the world, we have
Programmes are delivered in New Zealand,           academic English language requirements for          the expertise to design and deliver a study tour
online, and with partners offshore.                foundation, undergraduate or postgraduate           to meet the goals and expectations of your
For more information or to apply, please visit:    studies.                                            group.
pace.ac.nz or contact us at:                       For more information or to apply, please visit:     For more information or to apply, please visit:
uniprep@massey.ac.nz                               pace.ac.nz or contact us at:                        pace.ac.nz or contact us at:
                                                   uniprep@massey.ac.nz                                uniprep@massey.ac.nz

STUDENT EXCHANGE

As an international student, you are also eligible to participate in our student exchange programme and can therefore choose to study for one or two
semesters of your degree at over 200 institutions in more than 25 countries.
> massey.ac.nz/studentexchange
14

     INTERNATIONAL STUDENT SUPPORT
     AND SERVICES
                                                                                                              STUDY AND WORK IN NEW ZEALAND
                                                                                                              New Zealand Immigration provides options for
                                                                                                              students to work while studying. Depending
                                                                                                              on your area of study, you may also have the
                                                                                                              opportunity to stay and work in New Zealand
                                                                                                              for up to four years, and possibly even gain
                                                                                                              residence.
                                                                                                              naumainz.studyinnewzealand.govt.nz

                                                                                                              ELIGIBILITY FOR HEALTH SERVICES
                                                                                                              Most international students are not entitled to
                                                                                                              publicly funded health services while in New
                                                                                                              Zealand. If you receive medical treatment during
                                                                                                              your visit, you may be liable for the full costs
                                                                                                              of that treatment. Full details on entitlements
                                                                                                              to publicly funded health services are available
                                                                                                              through the Ministry of Health. moh.govt.nz

                                                                                                              MEDICAL AND TRAVEL INSURANCE
                                                                                                              International students (including group students)
                                                                                                              must have appropriate and current medical
                                                                                                              and travel insurance while in New Zealand.
                                                                                                              Insurance coverage should include travel
     INTERNATIONAL STUDENT SUPPORT                       students with a comprehensive range of               costs, medical care, and costs associated with
     Our International Student Support teams are         professional and confidential health services.       repatriation, expatriation, and funeral expenses.
     here to help you succeed academically and           These services are aimed to keep you active,         Our preferred provider is InsuranceSafeNZ.
     personally throughout your studies. We can help     healthy and able to achieve your goals at            insurancesafenz.com
     with any questions you may have including: visa     University.
     renewals, insurance, accommodation, transport       massey.ac.nz/health-and-counselling                  ACCIDENT INSURANCE
     to campus and general campus information. We                                                             The Accident Compensation Corporation
     are here to support your well-being and can help    RECREATION                                           provides accident insurance for all New Zealand
     you connect with the relevant support services      Massey is committed to ensuring an active,           citizens, residents, and temporary visitors to
     available to you. We run an International           enriching campus life and has excellent facilities   New Zealand, but you may still be liable for all
     Registration and Welcome programme to help          on each of our campuses as well as associations      other medical and related costs. acc.co.nz
     you settle in and run a number of events and        and clubs to meet the needs of the student
     activities throughout the semester.                 community. We have over 100 student-run clubs        SETTLING INTO LIFE IN NEW ZEALAND
     isso.massey.ac.nz                                   where you can meet, have fun and make new            NauMai NZ is a digital platform developed to
                                                         friends. recreation.massey.ac.nz                     support international students as they transition
     STUDY SUPPORT                                                                                            to a new culture and life in New Zealand.
     The Centre for Teaching and Learning aims           THE EDUCATION (PASTORAL CARE OF INTERNATIONAL        This platform provides reliable and up-to-date
     to help you develop good study practices and        STUDENTS) CODE OF PRACTICE 2016                      information about living and studying in New
     examination skills. They offer regular workshops    The Ministry of Education has established            Zealand. naumainz.studyinnewzealand.govt.nz
     as well as individual consultations.                a comprehensive Code of Practice for the
     learning.massey.ac.nz                               Pastoral Care of International Students. Massey      INTERNATIONAL CONTRACT DISPUTE RESOLUTION
                                                         University is bound by this Code. Copies of the      SCHEME (DRS)
     CAREER SERVICES                                     Code are available from the NZQA.                    DRS is an independent dispute resolution
     Career Services can help you to explore and plan    nzqa.govt.nz                                         scheme established by the New Zealand
     your career, source job opportunities, build your                                                        Government. Its objective is to encourage swift
     employability skills. We work with employers        IMMIGRATION                                          settlement of contractual and financial disputes
     and academic staff to offer you career events,      All international students must hold a               between international students and their
     industry presentations, career and skills           valid student visa to be eligible to study in        providers in New Zealand. istudent.org.nz
     workshops and seminars. massey.ac.nz/careers        New Zealand. Full details of immigration
                                                         requirements, advice on rights to employment         NEW ZEALAND LANGUAGE AND CULTURE
     HEALTH SERVICES                                     in New Zealand while studying, and reporting         Massey University offers a free online
     There are Health and Counselling Centres on         requirements are available from Immigration          programme that introduces you to Māori
     all three of our campuses. The Health and           New Zealand. immigration.govt.nz                     language and culture. massey.ac.nz/toromai
     Counselling Centre is designed to provide
15

2021 PROGRAMMES AVAILABLE TO
INTERNATIONAL STUDENTS IN NEW ZEALAND
This section provides a guide to programmes available to international            Tuition fees quoted are based on 120 credits of study within the
students interested in studying at a Massey University campus in New              programmes, unless stated otherwise.
Zealand. Tuition fees quoted are estimates only, are in New Zealand               Each 15 credit course requires approximately 10-12.5 hours each week
dollars and include GST, and are based on 2021 fees.                              of class and study time. You can search the Massey University website:
                                                                                  massey.ac.nz for full programme details. If you are ready to apply, please
                                                                                  visit massey.ac.nz/international

ENGLISH LANGUAGE AND UNIVERSITY PREPARATION

                                                                                             Palmerston North

                                                                                                                Wellington
    Programme                                                                     Auckland                                   Start date               Duration        Cost

                                                                                                                                                                      NZ$2150 per 5-week
    English Language Proficiency                                                  A                                          Every 5 weeks            5-40 weeks      course
    Direct Entry English Pathway
      Foundation Certificate in Academic English (UG DEEP)                        A                                          Feb, July or Sep         16 weeks        NZ$10,000 per semester
      Foundation Certificate in Advanced Academic English (PG DEEP)               A                                          Feb, July or Sep         16 weeks        NZ$10,000 per semester
                                                                                                                             A: Feb, July or Nov
    Certificate in Foundation Studies (Full Foundation)                           A                             W*           W: Feb only              2 semesters     NZ$22,480
      *the Wellington offering of this programme is only available to Creative Arts students
                                                                                                                             A: Feb, July or Nov
    Certificate of University Preparation (Fast-track Foundation)                 A                             W*           W: Feb or July only      1 semester      NZ$11,240 per semester
      *the Wellington offering of this programme is only available to Creative Arts students

CERTIFICATES AND DIPLOMAS
                                                                                             Palmerston North

                                                                                                                Wellington
                                                                                  Auckland

    Programme                                                                                                                Start date            Duration         Cost

    Certificate in Arts                                                           A P W                                      Feb or July           1 semester       NZ$13,670 per semester
    Certificate in Business Studies                                               A P W                                      Feb or July           1 semester       NZ$15,200 per semester
                                                                                                                             A: Feb, July or Nov
    Certificate in Science and Technology                                         A P                                        A: Feb or July        1 semester       NZ$16,890 per semester
    Certificate in Visual Arts                                                        W                                      Feb, July or Nov      1 semester       NZ$16,820 per semester
    Diploma in Arts                                                               A P                                        Feb or July           1 year           NZ$27,330-$33,730
    Diploma in Business Studies                                                   A P W                                      Feb or July           1 year           NZ$30,400
    Diploma in Communication                                                      A P                                        Feb or July           1 year           NZ$27,330
    Diploma in Border and Biosecurity                                             A                                          Feb                   1 year           NZ$30,400
    Diploma in Facilities Management                                              A                                          Feb or July           1 year           NZ$31,810
                                                                                                                             A: Feb, July or Nov
    Diploma in Science and Technology                                             A P                                        A: Feb or July        1 year           NZ$33,770
    Diploma in Visual Arts                                                            W                                      Feb, July or Nov      1 year           NZ$33,630

STUDY ABROAD
Massey University welcomes students from around the world to complete a semester or year of Study Abroad on one of our three campuses in
New Zealand or online from their home country: massey.ac.nz/studyabroad

                                                 FEES ARE BASED ON 2021 RATES AND MAY BE SUBJECT TO CHANGE
16

                                                                                                        Palmerston North

                                                                                                                                       Wellington
                                                                                       Auckland
         Programme                                                                                                                                       Start date               Duration     Cost

         Study Abroad Programme                                                        A P W                                                             Feb or July              1 semester   NZ$12,070 per semester
         National Expedition and Internship                                                                                                              June                     6 weeks      NZ$8,430 for 6 weeks
     BACHELOR'S DEGREES
     Tuition fees quoted are based on 120 credits of study within the programmes, unless stated otherwise. Please note that most bachelor's degrees
     are 360 credits, with some being longer. Each 15-credit course requires approximately 10-12.5 hours each week of class and study time.

                                                                                                                           Palmerston North

                                                                                                                                                    Wellington
                                                                                                  Auckland
                                                                                                                                                                                                 Cost
         Programme                                                                                                                                               Start date        Duration      (per 120 credits)
                                                                                                                                                                 A: Feb or July
         Bachelor of Accountancy                                                                  A P                                                            P: Feb            3 years       NZ$30,400
         Bachelor of Agribusiness
              Farm Management                                                                                               P                                    Feb or July1      3 years       NZ$33,770
              International Agribusiness                                                                                    P                                    Feb or July       3 years       NZ$30,260
              Rural Valuation                                                                                               P                                    Feb or July1      3 years       NZ$30,260
         Bachelor of Agricultural Science                                                                                   P                                    Feb or July       3 years       NZ$33,770
         Bachelor of Animal Science
              Animal Genetics and Breeding                                                                                  P                                    Feb or July1      3 years       NZ$33,770
              Animal Nutrition and Growth                                                                                   P                                    Feb or July1      3 years       NZ$33,770
              Animal Welfare                                                                                                P                                    Feb or July1      3 years       NZ$33,770
              Equine Science                                                                                                P                                    Feb or July1      3 years       NZ$33,770
         Bachelor of Arts
              Business Psychology                                                                 A P                                                            Feb               3 years       NZ$33,770
              Classical Studies                                                                   A P                                                            Feb               3 years       NZ$27,330
              Creative Writing                                                                    A P                                                            Feb or July       3 years       NZ$33,630
              Economics                                                                           A P                                                            Feb or July       3 years       NZ$30,400
              Education                                                                             P                                                            Feb               3 years       NZ$27,330
              English                                                                             A P                                                            Feb or July       3 years       NZ$27,330
              Environmental Studies                                                                 P                                                            Feb               3 years       NZ$33,770
              Geography                                                                             P                                                            Feb               3 years       NZ$33,770
              History                                                                             A P                                                            Feb or July       3 years       NZ$27,330
              Linguistics                                                                         A                                                              Feb or July       3 years       NZ$27,330
              Mathematics                                                                         A P                                                            Feb or July       3 years       NZ$27,330
              Media Studies                                                                       A P                                                            Feb               3 years       NZ$27,330
              Philosophy                                                                          A P                                                            Feb               3 years       NZ$27,330
              Politics and International Relations                                                A P                                                            Feb or July       3 years       NZ$27,330
              Psychology                                                                          A P                                                            Feb or July       3 years       NZ$33,770
              Social Anthropology                                                                   P                                                            Feb or July       3 years       NZ$27,330
              Sociology                                                                           A P                                                            Feb or July       3 years       NZ$27,330
              Statistics                                                                            P                                                            Feb               3 years       NZ$27,330
         Bachelor of Aviation Air Transport Pilot (Aeroplane Option)
              Year 1                                                                                                        P                                    Jan* or July      1 year        NZ$94,980 (180 credits)
              Year 2                                                                                                        P                                    Jan* or July      1 year        NZ$110,830 (180 credits)
              Year 3                                                                                                        P                                    Jan* or July      1 year        NZ$36,580
              *this programme cannot be studied via remote learning in February 2021
         Bachelor of Aviation Management                                                                                    P                                    Feb or July       3 years       NZ$30,400
         Bachelor of Business
                                                                                                                                                                 A: Feb or July
              Accountancy                                                                         A P                                                            P: Feb            3 years       NZ$30,400
                                                                                                                                                                 A: Feb or July
              Economics                                                                           A P                                                            P: Feb            3 years       NZ$30,400

          1
           July start will take 3.5 years to complete
                                                        FEES ARE BASED ON 2021 RATES AND MAY BE SUBJECT TO CHANGE
17

                                                                                         Palmerston North

                                                                                                            Wellington
                                                                              Auckland
                                                                                                                                                         Cost
Programme                                                                                                                Start date           Duration   (per 120 credits)

  Finance                                                                     A           P                              Feb or July          3 years    NZ$30,400
  Human Resource Management and Employment Relations                          A           P                              Feb or July          3 years    NZ$30,400
  International Business                                                      A                                          Feb or July          3 years    NZ$30,400
  Management                                                                  A           P                              Feb or July          3 years    NZ$30,400
  Marketing                                                                   A           P                              Feb or July          3 years    NZ$30,400
  Organisational Technology Management                                        A                                          Feb or July          3 years    NZ$30,400
  Property                                                                    A           P                              Feb or July          3 years    NZ$30,400
  Strategic Communication                                                     A           P                              Feb or July*         3 years    NZ$30,400
  * July start for the Strategic Communication major will take 3.5 years to complete
Bachelor of Commercial Music
  Music Industry                                                                                            W            Feb                  3 years    NZ$33,630
  Music Technology (including Sound Engineering)                                                            W            Feb                  3 years    NZ$33,630
  Music Practice                                                                                            W            Feb                  3 years    NZ$33,630
Bachelor of Commercial Music (Honours)                                                                      W            Feb                  1 year     NZ$33,630
Bachelor of Communication
                                                                                                                         A, P: Feb or July*
  Communication Management                                                    A P W                                      W: Feb               3 years    NZ$30,400
  Expressive Arts                                                             A P W                                      Feb or July          3 years    NZ$33,630
  Journalism                                                                      W                                      Feb                  3 years    NZ$30,400
  Linguistics                                                                 A   W                                      Feb or July          3 years    NZ$27,330
  Digital Marketing                                                           A P W                                      Feb                  3 years    NZ$30,400
  Media Studies                                                               A P W                                      Feb or July          3 years    NZ$27,330
                                                                                                                         A: Feb or July*
  Public Relations                                                            A P W                                      P, W: Feb            3 years    NZ$30,400
  * July start for the Communication Management and Public Relations majors will take 3.5 years to complete
Bachelor of Construction
  Construction Management                                                     A                                          Feb                  3 years    NZ$36,390
  Quantity Surveying                                                          A                                          Feb                  3 years    NZ$36,390
Bachelor of Creative Media Production                                                                                    Feb or July*         3 years    NZ$36,390
  Pathway in:
  · Animation                                                                                               W
  · Creative Technologies                                                                                   W
  · Film and Television                                                                                     W
  · Game Development                                                                                        W
  · Producing and Directing                                                                                 W
  · VFX                                                                                                     W
  *Students starting in July may complete in 2.5 years, provided they complete Summer School in the first year
Bachelor of Creative Media Production (Honours)                                                             W            Feb                  1 year     NZ$40,080
Bachelor of Design with Honours
  Concept Design                                                                                            W            Feb or July*         4 years    NZ$33,630
  Fashion Design                                                                                            W            Feb or July*         4 years    NZ$33,630
  Industrial Design                                                                                         W            Feb or July*         4 years    NZ$33,630
  Integrated Design                                                                                         W            Feb or July*         4 years    NZ$33,630
  Photography                                                                                               W            Feb or July*         4 years    NZ$33,630
  Spatial Design                                                                                            W            Feb or July*         4 years    NZ$33,630
  Textile Design                                                                                            W            Feb or July*         4 years    NZ$33,630
  Visual Communication Design                                                                               W            Feb or July*         4 years    NZ$33,630
  *Students starting in July may complete in 3.5 years, provided they complete Summer School in the first year
Bachelor of Engineering with Honours

                                           FEES ARE BASED ON 2021 RATES AND MAY BE SUBJECT TO CHANGE
18

                                                                                                Palmerston North

                                                                                                                   Wellington
                                                                                     Auckland
                                                                                                                                                          Cost
     Programme                                                                                                                  Start date     Duration   (per 120 credits)

         Chemical and Bioprocess Engineering                                                     P                              Feb            4 years    NZ$36,390
         Electronics and Computer Engineering                                         A                                         Feb            4 years    NZ$36,810
         Mechatronics                                                                 A P                                       Feb            4 years    NZ$36,390
     Bachelor of Fine Arts with Honours                                                                            W            Feb or July*   4 years    NZ$33,630
     *Students starting in July may complete in 3.5 years, provided they complete Summer School in the first year
     Bachelor of Food Technology with Honours
         Food Process Engineering                                                       P                                       Feb            4 years    NZ$36,390
         Food Product Technology                                                      A P                                       Feb            4 years    NZ$36,390
     Bachelor of Horticultural Science                                                  P                                       Feb or July    3 years    NZ$33,770
     Bachelor of Information Sciences
         Computer Science                                                             A P                                       Feb or July*   3 years    NZ$33,770
         Data Science                                                                 A                                         Feb or July*   3 years    NZ$32,740
         Information Systems                                                          A                                         Feb or July    3 years    NZ$32,740
         Information Technology                                                       A P                                       Feb or July*   3 years    NZ$36,390
         Software Engineering                                                         A P                                       Feb or July*   3 years    NZ$36,390
         *July start will take 3.5 years to complete
     Bachelor of Māori Visual Arts                                                               P                              Feb            4 years    NZ$33,630
     Bachelor of Nursing
     Note this programme cannot be studied via remote learning in 2021                A P W                                     Feb            3 years    NZ$33,770

     Bachelor of Resource and Environmental Planning                                             P                              Feb            4 years    NZ$36,390
     Bachelor of Retail and Business Management                                       A                                         Feb            4 years    NZ$30.400
     Bachelor of Science
         Chemistry                                                                      P                                       Feb or July1   3 years    NZ$33,770
         Computer Science                                                             A P                                       Feb or July1   3 years    NZ$33,770
         Earth Science                                                                  P                                       Feb or July1   3 years    NZ$33,770
         Ecology                                                                        P                                       Feb or July1   3 years    NZ$33,770
         Ecology and Sustainability                                                   A                                         Feb or July1   3 years    NZ$33,770
         Environmental Science                                                          P                                       Feb or July1   3 years    NZ$33,770
         Exercise and Sport Science                                                   A                                         Feb or July1   3 years    NZ$33,770
         Human Nutrition                                                              A                                         Feb            3 years    NZ$33,770
         Integrative Biology                                                          A                                         Feb or July1   3 years    NZ$33,770
         Marine Biology                                                               A                                         Feb or July1   3 years    NZ$33,770
         Mathematics                                                                  A P                                       Feb or July1   3 years    NZ$27,330
         Microbiology                                                                   P                                       Feb or July1   3 years    NZ$33,770
         Molecular and Cellular Biology                                               A                                         Feb or July1   3 years    NZ$33,770
         Molecular Genetics and Biochemistry                                            P                                       Feb or July1   3 years    NZ$33,770
         Physiology                                                                   A                                         Feb or July1   3 years    NZ$33,770
         Psychology                                                                   A P                                       Feb or July1   3 years    NZ$33,770
         Statistics                                                                     P                                       Feb or July1   3 years    NZ$27,330
         Zoology                                                                      A P                                       Feb or July1   3 years    NZ$33,770
     1
     July start will take 3.5 years to complete

     Bachelor of Social Work                                                          A P                                       Feb* or July   4 years    NZ$27,330
     *this programme cannot be studied via remote learning in February 2021
     Bachelor of Speech and Language Therapy with Honours
     Note: this programme cannot be studied via remote learning in 2021               A                                         Feb            4 years    NZ$36,390

     Bachelor of Sport and Exercise

                                                       FEES ARE BASED ON 2021 RATES AND MAY BE SUBJECT TO CHANGE
19

                                                                                         Palmerston North

                                                                                                             Wellington
                                                                              Auckland
                                                                                                                                                      Cost
    Programme                                                                                                              Start date    Duration     (per 120 credits)

      Exercise Prescription                                                               P                                Feb or July   3 years      NZ$33,770
      Physical Education                                                                  P                                Feb or July   3 years      NZ$33,770
      Sport Development                                                                   P                                Feb or July   3 years      NZ$33,770
    Bachelor of Sport Management                                              A                                            Feb           3 years      NZ$30,400
    Bachelor of Veterinary Science                                                        P                                              5 years
      Pre-selection                                                                       P                                Feb           1 semester   NZ$16,720
      Professional Phase (next available intake is 2021)                                  P                                July          4.5 years    NZ$67,280

GRADUATE CERTIFICATES AND DIPLOMAS
Tuition fees quoted are based on 120 credits of study within the programmes, unless stated otherwise.
Each 15 credit course requires approximately 10-12.5 hours each week of class and study time.

                                                                                         Palmerston North

                                                                                                            Wellington
                                                                              Auckland

                                                                                                                                                          Cost
    Programme                                                                                                             Start date     Duration         (per 120 credits)

    Graduate Certificate in Science and Technology                            A P                                         Feb or July    1 semester       NZ$16,890 per semester
    Graduate Diploma in Arts
      Classical Studies                                                       A P                                         Feb            1 year           NZ$27,330
      Creative Writing                                                        A P                                         Feb or July    1 year           NZ$33,630
      Economics                                                               A P                                         Feb or July    1 year           NZ$27,330
      Education                                                                 P                                         Feb            1 year           NZ$27,330
      English                                                                 A P                                         Feb or July    1 year           NZ$27,330
      Environmental Studies                                                     P                                         Feb            1 year           NZ$33,770
      Geography                                                                 P                                         Feb            1 year           NZ$33,770
      History                                                                 A P                                         Feb or July    1 year           NZ$27,330
      Linguistics                                                             A                                           Feb            1 year           NZ$27,330
      Mathematics                                                             A P                                         Feb or July    1 year           NZ$27,330
      Media Studies                                                           A P W                                       Feb or July    1 year           NZ$27,330
      Philosophy                                                              A P                                         Feb            1 year           NZ$27,330
      Psychology                                                              A P                                         Feb or July    1 year           NZ$33,770
      Politics and International Relations                                    A P                                         Feb or July    1 year           NZ$27,330
      Social Anthropology                                                     A P                                         Feb or July    1 year           NZ$27,330
      Sociology                                                               A P                                         Feb or July    1 year           NZ$27,330
      Statistics                                                                P                                         Feb            1 year           NZ$32,740
    Graduate Diploma in Business Studies                                      A P                                         Feb or July    1 year           NZ$30,400
    Graduate Diploma in Design
      Fashion Design                                                                                        W             Feb            1 year           NZ$33,630
      Industrial Design                                                                                     W             Feb            1 year           NZ$33,630
      Photography                                                                                           W             Feb            1 year           NZ$33,630
      Spatial Design                                                                                        W             Feb            1 year           NZ$33,630
      Textile Design                                                                                        W             Feb            1 year           NZ$33,630
      Visual Communication Design                                                                           W             Feb            1 year           NZ$33,630
    Graduate Diploma in Facilities Management                                 A                                           Feb            1 year           NZ$32,740
    Graduate Diploma in Fine Arts                                                                           W             Feb            1 year           NZ$33,630
    Graduate Diploma in Information Sciences                                  A P                                         Feb or July    1 year           NZ$32,740
    Graduate Diploma in Journalism                                                                          W             Feb            1 year           NZ$30,270

                                               FEES ARE BASED ON 2021 RATES AND MAY BE SUBJECT TO CHANGE
20

                                                                                                      Palmerston North

                                                                                                                          Wellington
                                                                                           Auckland
                                                                                                                                                                           Cost
         Programme                                                                                                                     Start date    Duration              (per 120 credits)

         Graduate Diploma of Learning and Teaching
         Note: this programme cannot be studied via remote learning in 2021
            Primary (150 credits)                                                           A P                                        Jan           1 year                $NZ27,330
            Secondary (150 credits)                                                           P                                        Jan           1 year                $NZ27,330
         Graduate Diploma in Logistics and Supply Chain Management                          A                                          Feb           1 year                NZ$30,400
         Graduate Diploma in Science and Technology
         (A pathway programme to Postgraduate study in Sciences)                            A P                                        Feb or July   1 year                NZ$36,390

     POSTGRADUATE CERTIFICATES AND DIPLOMAS
     Tuition fees quoted are based on 120 credits of study within the programmes, unless stated otherwise. Each 15 credit course requires
     approximately 10-12.5 hours each week of class and study time.

                                                                                                      Palmerston North

                                                                                                                          Wellington
                                                                                           Auckland
                                                                                                                                                                  Cost
         Programme                                                                                                                     Start date    Duration     (per 120 credits)

         Postgraduate Certificate in Applied Linguistics                                      P                                        Feb           1 semester   NZ$15,510
         Postgraduate Certificate in Arts                                                   A P                                        Feb or July   1 semester   NZ$15,510 per semester
         Postgraduate Certificate in Business
         *Limited course selection: mainly Communication                                    A                            W* Feb or July              1 semester   NZ$15,910 per semester

         Postgraduate Certificate in Emergency Management                                                                W             Feb           1 semester   NZ$18,200
         Postgraduate Certificate in International Development                                P                                        Feb or July   1 semester   NZ$15,510 per semester
                                                                                                                                                                  NZ$15,830-19,830
         Postgraduate Certificate in Science and Technology                                 A P                                        Feb or July   1 semester   per semester
         Postgraduate Diploma in Agribusiness                                                 P                                        Feb or July   1 year       NZ$37,210
         Postgraduate Diploma in Applied Linguistics                                          P                                        Feb           1 year       NZ$31,010
         Postgraduate Diploma in Arts
            Economics                                                                       A P                                        Feb           1 year       NZ$31,810
            Geography                                                                         P                                        Feb           1 year       NZ$37.210
            Politics and International Relations                                              P                                        Feb           1 year       NZ$31,010
            Social Anthropology                                                             A P                                        Feb           1 year       NZ$31,010
            Sociology                                                                       A P                                        Feb or July   1 year       NZ$31,010
         Postgraduate Diploma in Business
         *Limited course selection: mainly Communication                                    A P W* Feb or July                                       1 year       NZ$31,810

         Postgraduate Diploma in Construction
            Building Technology                                                             A                                          Feb           1 year       NZ$40,080
            Construction Law                                                                A                                          Feb           1 year       NZ$36,810
            Construction Project Management                                                 A                                          Feb           1 year       NZ$40,080
            Facilities Management                                                           A                                          Feb           1 year       NZ$40,080
            Quantity Surveying                                                              A                                          Feb or July   1 year       NZ$36,810
            Without major                                                                   A                                          Feb or July   1 year       NZ$40,080
         Postgraduate Diploma in Design
            Fashion Design                                                                                               W             Feb           1 year       NZ$36,810
            Industrial Design                                                                                            W             Feb           1 year       NZ$36,810
            Photography                                                                                                  W             Feb           1 year       NZ$36,810
            Spatial Design                                                                                               W             Feb           1 year       NZ$36,810
            Textile Design                                                                                               W             Feb           1 year       NZ$36,810
            Visual Communication Design                                                                                  W             Feb           1 year       NZ$36,810
         Postgraduate Diploma in Emergency Management                                                                    W             Feb           1 year       NZ$36,390
         Postgraduate Diploma in Environmental Management                                              P                               Feb or July   1 year       NZ$40,870
         Postgraduate Diploma in Fine Arts                                                                               W             Feb           1 year       NZ$36,810

                                                             FEES ARE BASED ON 2021 RATES AND MAY BE SUBJECT TO CHANGE
21

                                                                                                  Palmerston North

                                                                                                                     Wellington
                                                                                       Auckland
                                                                                                                                                                                          Cost
    Programme                                                                                                                      Start date                              Duration       (per 120 credits)

    Postgraduate Diploma in Information Sciences                                       A                                           Feb or July                             1 year         NZ$36,810
    Postgraduate Diploma in International Development                                              P                               Feb or July                             1 year         NZ$31,010
    Postgraduate Diploma in Journalism
    Programme has a component fee of NZ$3351.60
    4                                                                                                                W             Feb                                     1 year         NZ$31,0104

    Postgraduate Diploma in Māori Visual Arts                                                      P                               Feb                                     1 year         NZ$36,810
    Postgraduate Diploma in Quality Systems                                            A                                           Feb or July                             1 year         NZ$31,810
    Postgraduate Diploma in Science and Technology
        Agricultural Science                                                                       P                               Feb or July                             1 year         NZ$40,870
        Animal Science                                                                             P                               Feb or July                             1 year         NZ$40,870
        Biological Sciences                                                            A           P                               Feb or July                             1 year         NZ$37,210
        Chemistry                                                                                  P                               Feb                                     1 year         NZ$37,210
        Conservation Biology                                                           A           P                               Feb                                     1 year         NZ$37,210
        Earth Science                                                                              P                               Feb                                     1 year         NZ$37,210
        Ecology                                                                                    P                               Feb                                     1 year         NZ$37,210
        Horticultural Science                                                                      P                               Feb                                     1 year         NZ$40,870
        Human Nutrition                                                                A           P                               Feb or July                             1 year         NZ$37,210
        Physiology                                                                                 P                               Feb                                     1 year         NZ$37,210
        Plant Breeding                                                                             P                               Feb                                     1 year         NZ$40,870
        Zoology                                                                        A           P                               Feb                                     1 year         NZ$37,210
        ^May require travel to a block course at another campus
    Postgraduate Diploma in Speech and Language Therapy                                A                                           Feb                                     1 year         NZ$40,080
    Postgraduate Diploma in Supply Chain Management                                    A                                           Feb or July                             1 year         NZ$31,660
    Postgraduate Diploma in Veterinary Science
        Veterinary Public Health                                                                   P                               Feb                                     1 year         NZ$47,610
        Veterinary Epidemiology                                                                    P                               Feb                                     1 year         NZ$47,610

MASTER'S DEGREES
Coursework master's (C) is generally a 180 credit programme completed in either 1 year (three consecutive semesters) or 1.5 years.
A research master's (R) is generally a 240 credit programme (2 years), however some are 180 credit programmes (1.5 years). Tuition fees quoted are
based on 120 credits of study within the programmes, unless stated otherwise. Each 15 credit course requires approximately 10-12.5 hours each week
of class and study time.
                                                                                                                                  Palmerston North

                                                                                                                                                     Wellington
                                                                                                                     Auckland

                                                                                                                                                                                                        Cost
    Programme                                                                                                                                                     Start date          Duration          (per 120 credits)

    Master of Agribusiness (R)                                                                                                     P                              Feb or July         1.5 years         NZ$40,870
    Master of Analytics (C)
        Business                                                                                                     A                                            Feb to Feb          1 year            NZ$31,810*
        * Please note that this programme is 180 credits over a year (3 consecutive semesters).
          The price stated above is for 120 credits so you need to factor in the additional 60 credits.
    Master of Applied Linguistics (C)
        Teaching English to Speakers of Other Languages                                                                            P                              Feb                 1.5 years         NZ$31,010
        Unendorsed                                                                                                                 P                              Feb                 1.5 years         NZ$31,010
    Master of Applied Social Work (C)
    Note: This programme cannot be studied via remote learning in 2021                                               A                                            Feb                 2 years           NZ$31,010

    Master of Aviation (C)                                                                                                         P                              Feb or July         1.5 years         NZ$31,810
    Master of Arts
        Economics                                                                                                    A P                                          Feb                 1.5 years         NZ$31,810
        Geography                                                                                                      P                                          Feb                 1.5 years         NZ$37,210
        Politics and International Relations                                                                           P                                          Feb                 1.5 years         NZ$31,010

                                                     FEES ARE BASED ON 2021 RATES AND MAY BE SUBJECT TO CHANGE