Activities, Events, and Enrichment 2018-2019 - West Kent College
If your browser does not support JavaScript, please read the page content below:
Activities, Events, and Enrichment 2018-2019 - West Kent College
Contents Welcome 4 Save the Date 6 Enrichment 7 Cultural Enrichment and Personal Development 8 Diversity Champion 9 Globetrotting
10 Charities 11-13 NUS Extra TOTUM
14 Hadlow Evening and Weekend Enrichment 15 Evening activities
16 Weekend activities
17 Hadlow College Bar 17 Common Rooms 17 Cross College Themed Events 18 Freshers' Fair
19 Halloween Party 19 Winter Party 19 Valentine's Party
20 HE Leavers' Party 20 Summer Ball
20 Sport Enrichment
21 Wellness Hub and Fitness Suite 22 Sport and competitive teams 22 How to sign up 22 Team Spirit
23 Curriculum Enrichment
24 How it works 25 Student Support Services
26 Learner Voice 27 Learner Voice Dates 28-29 Student Union (SU) 30 Student Finance 31 Sexual Health Clinic 32 All Faiths and None (AFAN) 32 Counselling
33 Health and Wellbeing Support 34 Six Ways to Wellbeing 35-36 Useful Contacts 37-38 FAQs
How to Book Your Place Welcome Welcome to the Hadlow Group. The Hadlow Group is formed of Hadlow, Canterbury, Mottingham and Greenwich campuses, known as Hadlow College, and West Kent and Ashford College. The Hadlow Group is keen to make your time at College and University as enjoyable as possible and give you as many opportunities for personal development as possible. With that in mind, this guide will give you detailed information on the fantastic activities and clubs we have on offer this year across the Hadlow Group.
Our enrichment programme is designed to support your personal development and may help you gain qualifications or access to future further or higher education, or employment.
If you have any ideas for enrichment activities you'd like us to run, visit Student Support Services to share your ideas. We hope you enjoy your time with us and take part in as many activities and events as possible. Enrich. Encourage. Empower. 4
Save the Date Students from all campuses are invited to attend these events, unless otherwise stated, and transport will be provided where necessary. HADLOW COLLEGE (ALL CAMPUSES) Freshers' Fair
12/09/18 Carol Service
10/12/18 WEST KENT AND ASHFORD COLLEGE Freshers' Fair (West Kent) 25/09/18 Freshers' Fair (Ashford) 27/09/18 Carol Service
TBC GROUP University Freshers' Week 10/09/18 – 14/09/18 Halloween Party
31/10/18 Remembrance Service 09/11/18 Winter Party
13/12/18 Valentine's Party
14/02/19 Sport Awards Dinner TBC HE Leavers' Party 17/05/19 Summer Ball
10/07/19 Enrichment, Health & Wellbeing Enrichment, Health and Wellbeing Events take place throughout the week and includes a wide variety of exciting activities and support that add to your time at College and University Centre. Taking part in these activities, or accessing the support available will enhance your personal development, help you gain new skills, enjoy new experiences and support you to achieve all you can at College and University Centre.
The Five Strands of Enrichment Cultural Enrichment and Personal Development These are regular events aimed at raising awareness of other countries and their cultures. Hadlow Evening and Weekend Enrichment These activities, open to all students help make the Hadlow residential experience an enjoyable and fulfilling one. Cross-College Themed Events These are the annual parties and events, open to all students, that celebrate the beginning, middle and end of the academic year. Sport Enrichment The Hadlow Group has a variety of sporting teams and taster sessions to get students active.
Curriculum Enrichment Each curriculum area will run sessions for other students to give them a taster of what they do, or to learn a transferable skill.
How to book your place: To book your place, please visit the Student Support Services Office on your campus. 6 7
Cultural Enrichment and Personal Development Diversity Champion Each College within the Hadlow Group has a Diversity Champion. Haddie Hadlow is the Diversity Champion at Hadlow College and students at West Kent and Ashford College will have the opportunity to update their Diversity Champion this year. The Diversity Champion will guide you through all aspects of equality and will help you get to know your rights. Haddie was created by Hadlow students at the 2012 Learner Voice Conference to champion all our students and to help get some important messages across. The Respect! handbook was developed by students at the 2013 Learner Voice Conference to help Haddie respond to questions that may come up during your time at College.
Globetrotting Equality, diversity and inclusion and the commitment to respect and value all individuals are core values at the Hadlow Group. Our enrichment activities are designed to fully engage all our students with the equality, diversity and inclusion agenda. This year you can follow your Diversity Champion on a Globetrotting Programme so you can experience the cultures of many different nations, helping to raise awareness of differences and understanding of each other. September Africa February United Kingdom October North America March Australia November India April South East Asia December Eastern Europe May Western Europe January China June South America The 7 continents will also be showcased during the following months: September and October Africa November and December Asia January and February Europe March and April Australasia May and June North and South America July
Antarctica Events will take place featuring a variety of different aspects of each area, ranging from food, dance and music, to information about the continent and its people, cultures and religions. Further information can be found on Moodle.
Charities The Children of Yirgaalem The Children of Yirgaalem Appeal was launched in 2005 to relieve the poverty in the Sadama region of Southern Ethiopia. The town is located 317 kilometers south of the capital Addis Ababa and 50 kilometres south of Hawassa. The charity raises funds to ensure that as many children as possible receive an education by funding the building of, and the maintenance of a school - Abebech Feyissa - in the town. The charity has also given street children a home, fed 300 school children each day, supported a medical centre, and has helped other schools in the area.
Every penny that is donated is put to good use to directly benefit the community of Yirgaalem. National Aids Trust The National Aids Trust are "shaping attitudes, challenging injustice and changing lives". There are 103,700 people living in the UK with HIV, and approximately 18,100 (17%) people living with HIV in the UK who are unaware of their HIV infection and have not yet been diagnosed, so there is plenty of support needed. Help tackle HIV stigma and support the National Aids Trust by purchasing a red ribbon this December on World Aids Day 1st December.
Porchlight Porchlight help people who have nowhere to go and no-one to turn to; some people are homeless, others are struggling to cope with the pressures in their lives and need our support to keep on track. As a charity working across Kent, they help vulnerable and isolated people get support with their mental health, housing, education and employment. DETERMINATION COURAGE RESPECT EXCELLENCE INSPIRATION EQUALITY FRIENDSHIP Experience a rich and diverse range of exciting cultures and nationalities throughout the year Join us each month for a trip of a lifetime September: Africa June: South America ralia February: UK January: China Food, Culture, Music, Art, Religion and Beliefs, Film and Theatre, Festivals and Celebrations, Sport and Dance, Language, Customs, History Continents: September and October: Africa, November and December: Asia, January and February: Europe, March and April: Australasia, May and June: N & S America, July: Antarctica 10 11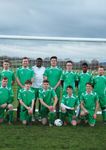 Charities Time to Change Time to Change is England's biggest programme to challenge mental health stigma and discrimination. Activities throughout the year will encourage students to start a dialogue, leading to a change in their behaviour and others. British Heart Foundation Whether you are a heart patient or you know someone who has heart disease, British Heart Foundation are there for you. Through our Health and Wellbeing events you can gain information on healthy eating, staying active and other factors that can help keep your heart healthy. A popular event is 'Beat It' where you can try red smoothies and learn the nutritional benefits of beetroot!
Macmillan Macmillan support people of all ages who have been diagnosed with cancer. They are on hand to support and help people take back some control in their lives from the moment they are diagnosed, during treatment and beyond. Macmillan can help with money worries offer advice about work and provide someone who'll listen, if you need their help, they'll be there. J&S Opening Doors J & S Opening Doors offer an individualised service that will equip vulnerable adults who face challenges in their lives. Land-based projects are a vehicle to acquire the tools, skills and confidence that people are likely to need to improve their life chances.
J&S support people in achieving their aspirations and goals, which will increase their chances of entering the world of work.
Charities Link to Hope Shoebox Appeal October 2018 We will be collecting items for the Shoebox Appeal during October. Any new, small item that is suitable for a family and can be put in a shoebox is most welcome. The shoeboxes are given to Link Romania. They distribute them to families who often have to make a choice between buying food or fuel at Christmas time - buying presents is just not a priority. Poppy Appeal November 2018 The Hadlow Group is a proud supporter of the Royal British Legion Poppy Appeal. A Remembrance Day Service is held on the Principal's Lawn at Hadlow, on the Plaza at Tonbridge and in the Refectory at Ashford.
Names of those being specially remembered are read out.
Children in Need November 2018 Every penny from money raised will go towards helping disadvantaged children and young people in the UK. So, get busy washing cars, making cakes, wearing fancy dress and all your other great ways to raise money. Comic Relief March 2019 Comic Relief is back in March 2019 and it's your chance to get the whole Group having fun, whilst raising cash to transform lives across the UK and the world's poorest countries. Help for Heroes April 2019 Help for Heroes provides direct, practical support to serving and veteran heroes and their families, who have experienced life changing injuries or illness.
12 13
NUS Extra TOTUM As a student you can obtain discounts in shops, restaurants and online by buying an NUS Extra TOTUM membership. In addition to the huge number of discounts on offer, College will offer subsidised entry to ticketed events organised by Student Support Services and the Student Union and an "early bird" Wellness Hub and Fitness Suite membership discount during September. The cost of this very worthwhile discount card is £12 (1 year course), £22 (2 year course) or £32 (3 year course). Go online at www.totum.com for further information and to purchase your TOTUM membership Hadlow Evening and Weekend Enrichment To attend any of the evening or weekend events at Hadlow, students from West Kent and Ashford, Mottingham, Greenwich or Canterbury must wear ID and sign in at Student Support Services.
14 15
Evening Activities Evening and weekend activities are designed to enhance students time at College. Every evening of the week there is something happening at Hadlow. All students are welcome; please bring your student ID to access these activities: Residential Evening Trips: Every Tuesday and Thursday we run regular trips to places of interest and activity centres whether this be watching the latest films, competing against your friends on at a bowling alley or mini golf centre or enjoying a treat. These are arranged by the Residential Support Team. Sign up in Student Support Services.
Cooking Club: Learn to cook dishes from around the world in our Cooking Club.
It runs at 6pm in the evenings and at weekends at Hadlow Campus, meeting at the Student Support Services office. Chill and Chat: Chill and Chat is held weekly in the Hadlow common room from 7pm with the College Chaplaincy Team. It offers students the chance to talk about a wide variety of topics, including faith. Music Club: We run a Music Club in our music room, located within the common room. It runs every Wednesday, 1pm-4pm and at weekends on request.
Table Tennis Tournament: The heat is on...get on board and get in shape with our hotly contested table tennis tournament. Loads of fantastic prizes to be won! Every Thursday evening at the common room. Sign up at Student Support Services. Weekend Activities We run regular weekend trips to Tunbridge Wells and Maidstone for residential students. Additional places of interest can be arranged by the Residential Support Team. Sign up in Student Support Services. A calendar of evening and weekend activities is available on Moodle.
Garrad's Bar Garrad's Bar is situated in Garrad House on the Hadlow campus.
It is an elegant early 19th century building and is just one of the locations in which our students can unwind whilst at College. It has a relaxing atmosphere with comfy seating, WiFi, and Freeview TV. Garrad's Bar is open daily for your convenience and for the full opening times and events please refer to Moodle and like our Facebook page Garrad's Bar. Students from all sites are welcome to enjoy the facilities at Hadlow campus and attend the themed nights and events held at Garrad's Bar. A valid student ID is required.
Common Rooms Across the Hadlow Group every campus has its own common room, this is a space where events are organised by Student Support Services or the Student Union. These common rooms are equipped with vending machines, TV and DVD player, pool table and an area for board games and using consoles. The common rooms are a great place to unwind and hang out with your friends. 16 17
Cross-College Themed Events Themed Events Freshers' Fair Our Freshers' Fairs are designed to welcome you to student life. There will be a range of activities and entertainment on each campus for you to enjoy, participate in and to help you meet the College's diverse mix of students.
There will be information about how to get involved in student life, join the Student Union (SU) and to sign up for enrichment activities. We understand you may feel nervous about your first few days at College, but if you have any questions get in touch with our Student Support Services Team. Halloween Party The Halloween Fright Night will take place at Garrad's Bar on 31 October 2018 at Hadlow College. Explore the terrifying haunted house, make your way through multiple scare zones where creatures lurk around every turn and the campus comes alive with hordes of horrifying monsters. The event will feature a theme created by the Student Union and is open to all students across the Hadlow Group.
To access this event, a small entry fee is required but this is discounted if you have an NUS Extra TOTUM Card. Winter Party At the end of the first term we hold our annual Winter Party with this year's event being held on 13 December 2018 at Hadlow College. Last year the event featured a dancefloor, a range of cocktails and non-alcoholic mocktails, along with a selection of hot and cold food and live DJs. With a seasonal theme created by the Student Union, the event is open to all students across the Hadlow Group. This is a black-tie event; smart suits, dresses or ball gowns only. Please note that students with 98% attendance will receive a FREE Winter Party ticket.
All Further Education students must obtain a tutor slip in order to purchase a ticket from Student Support Services. Ticket prices to be confirmed but if you have an NUS Extra TOTUM Card, you will get a discount.
18 19
Themed Events Valentine's Party Our Valentine's Party takes place at Garrad's Bar on 14 February 2019 at Hadlow College. Impress your date with your dance moves! Expect the usual formula of delicious food, dancing and cocktails. A romantic mood will be created by the Student Union and the event is open to all students across the Hadlow Group. A small entry fee is required but this is discounted if you have an NUS Extra TOTUM Card. HE Leavers' Party Our HE Leavers' End of Year Party will take place on 17 May 2019 at Garrad's Bar, Hadlow College. This is the perfect time to celebrate finishing the end of year exams with friends.
Start off the day with a range of freshly prepared foods and music from live bands. Then dance the night away in Garrad's Bar with a live DJ and cocktails before heading off on the survivors bar crawl. Ticket prices to be confirmed.
Summer Ball Join us for our end of year celebration at the Summer Ball on 10 July 2019 at Hadlow College. The Summer Ball is the only way to celebrate the end of exams and the start of the summer. Expect a delicious variety of food and refreshing drinks. Previous Balls have featured funfair rides, live bands, a cocktail bar and live DJs. The event will feature a theme which is created by the Student Union. This is truly the biggest event of the year! This event is open to all students across the Hadlow Group. Please note that students with 96% attendance or above will receive a free Summer Ball ticket.
All FE students must obtain a tutor slip confirming completion of all work in order to purchase a ticket from Student Support Services. Any students helping the Student Union set up and clear up at these events will receive free entry. However, a tutor slip will still be required. Entry fee is required but this is discounted if you have an NUS Extra TOTUM Card. Ticket prices to be confirmed. Sports Enrichment 20 21
Wellness Hub and Fitness Suite The Hadlow Group is committed to helping students make the most of their health. This includes promoting physical activity and healthy lifestyles for students whilst studying at College. You may like to make use of the Wellness Hub based at Hadlow, or the Fitness Suite at West Kent College at a cost of only £25 per term. An individual fitness and nutrition programme can be drawn up by our trained staff aimed at body conditioning, weight loss or gain, or general fitness. The Wellness Hub and Fitness Suite facilities include exercise bikes, rowing machines, cross trainers, weights and resistance machines, as well as floor mats, variety of free weight equipment and exercise balls.
If you are based at Canterbury you are welcome to use the Canterbury Christ Church University Sports Centre based opposite the campus and if you are based a Ashford College the town boasts gym facilities within walking distance in which being a student qualifies you for no joining fee at The Gym Group centre just a couple of miles away.If you are based at Mottingham or Greenwich we can still draw a plan up for you. To book your own programme please contact enrichment@hadlow.ac.uk Sport and Competitive Teams We currently offer competitive football teams (male & female) as an enrichment sport, along with a range of taster sessions across all sites, and we're always keen to develop our range of sporting activities.
2017-18 saw the return of a group male rugby team as well as the development of a group netball team. This year we will be developing some exciting sports such as outdoor pursuits and martial arts and workout classes. Speak to Student Support Services staff if you have a sporting interest or email us and we will signpost you towards local facilities.
HOW TO SIGN UP We send out regular emails advertising new and exciting sports, if you want to sign up for any of them please visit Student Support Services, the Fitness Suite or the Wellness Hub. Team Spirit Steve is a former elite athlete who captained the Great Britain wheelchair rugby team at the London 2012 Paralympics. Since retiring from elite sport, he has performed many roles, all of which have arisen from his drive to teach, support and inspire other people. Steve works as a Mentor aiding school and college students to overcome obstacles and develop focus in the pursuit of their goals.
He draws upon his own journey of injury, recovery and excellence to both challenge and motivate, not only as a mentor but also as a public speaker for clients that have included Allianz, Sky, BT and the Youth Sport Trust.
Steve is enjoying a burgeoning career as a television presenter. His work has included sporting punditry for Channel 4 at the Rio 2016 Paralympics and for the BBC at the 2016 Invictus Games. Most recently you might have seen him presenting on the BBC's The One Show, Countryfile or Springwatch and starred in BBC's 'Without Limits'. Steve has worked with us across all College sites over the last 6 years and is really looking forward to seeing you during 2018-19 where he will build on the great team spirit that already exists amongst us and will work with you to help you reach your potential and gain confidence in everything you do.
22 23
Curriculum Enrichment How it works Curriculum Enrichment is planned and delivered by you! This scheme, developed two years ago, is designed to give you an idea of what other students at the College study and learn some great new skills at the same time. It also offers a great opportunity to meet other students and make new friends. Students studying on other courses will be developing skills that could help you on your course, supporting your personal development. Each curriculum area will develop an enrichment activity of event which will take place at different time throughout the year. This may be as a one off session or it could run over a few weeks.
Sessions could include courses on debating, parenting skills, customer services, fitness for everyone and many more. Your tutor will talk to you about what Curriculum Enrichment you can run or book on to. 24 25
Student Support Services Learner Voice You have a voice and we want to hear it. As a student, we invite you to:
Participate in completing surveys and questionnaires
Feedback to your Course or Programme Representative
Email your views to the Learner Voice email address
Course / programme meetings with your tutor In addition, there are termly Learner Voice forums at each campus, which are attended by members of the Executive and Course and Programme Representatives. These forums give students the opportunity to discuss College life. Your voice will contribute to the improvement of two important strands of the College – Curriculum and the Support Services. Learner Voice feedback is published on Moodle and feedback will be given by your Course or Programme Representative. You can check Moodle for any other important Learner Voice events and activities.
Contact us: Hadlow College learnervoice@hadlow.ac.uk West Kent College learnervoice@westkent.ac.uk Ashford College learnervoice@ashford.ac.uk If you are a Course (FE) or Programme (HE) Representative, these are the important dates for your calendar. You will also be asked to attend Course and Programme Representative Training during the first term. 26 27
Learner Voice Dates Hadlow College: Princess Christian's Farm: Thursday 22 November 2018 - 2pm Wednesday 20 March 2019 - 2.00pm Thursday 23 May 2018 - 2:30pm Hadlow: Thursday 22 November 2018 - 12.30pm Wednesday 20 March 2019 - 12.30pm Thursday 23 May 2018 - 1pm Mottingham: Tuesday 27 November 2018 - 2.00pm Tuesday 19 March 2018 - 2.30pm Friday 24 May 2018 - 12:30pm Greenwich: Tuesday 27 November 2018 - 12.30pm Tuesday 19 March 2019 - 12:30pm Friday 24 May 2018 - 2:00pm Canterbury: Thursday 29 November 2018 - 2:30pm Monday 18 March 2019 - 12.30pm Monday 20 May 2019 - 2.30pm All forums last one hour.
Learner Voice Dates West Kent College: Monday 26th November 2018 12.30pm Thursday 21st March 2019 1.00pm Wednesday 22nd May 2019 1.00pm Ashford College: Thursday 29th November 2018 12.30pm Monday 18th March 2019 2.30pm Monday 20th May 2019 12.30pm Conferences: FE Learner Voice Conference: 13th February 2019 28 29
Student Union (SU) Join the Student Union – You might get involved in assisting clubs, hosting events, organising trips or helping us to develop and deliver health campaigns. Student Union Officers meet to discuss College and University happenings and to organise and plan for events. There are various Student Union Officer roles, each having the opportunity to be part of the College and University Committees. In addition there are several Student Governor roles on offer for those wishing to get involved in College and University decision making.
The aim is for the SU to be run by students, for students.
If you want to have your say and make a difference, get involved! To support your SU you can purchase a NUS Extra TOTUM card, which offers a wide range of discounts, promotions, competitions and gives a discount to some ticketed events. (see page 14 for details) Student Finance You can apply for financial support at College for assistance with college-related costs. Please speak to Student Support Services for more information. You can also see Moodle to download the forms and guidance notes, which includes the information on the eligibility criteria.
In 2014 the Government introduced Free College Meals in Further Education for 16-18 year old students which entitles you to a healthy meal at College, subject to specific criteria. If you are in care or a care leaver or getting Income Support or Universal Credit (in place of income support), receiving a combination of ESA, Universal Credit, Disability Living Allowance and Personal Independence payments in your own right, you can apply for a bursary of up to £1,200. Contact Student Support Services for help with your application and more information. We can also help you to budget and manage your money effectively.
Contact us: West Kent and Ashford College studentsupport@westkentandashford.ac.uk West Kent College studentsupport@westkent.ac.uk Ashford College studentsupport@ashford.ac.uk Hadlow College bursaries@hadlow.ac.uk (FE only) 30 31
Sexual Health The Hadlow Group works in partnership with NHS Sexual Health to ensure that there is access to and information about local sexual health services. Sexual Health information is also available by contacting Student Support Services. On the Hadlow site there is also a sexual health clinic, available every Wednesday during term time.
All learners can access sexual health information on their site including registering and collecting free condoms. Look out for the 'Get-it!' posters, alternatively you may wish to visit: www.getit.org and sign up online.
All Faiths and None (AFAN) The Hadlow Group is committed to equality and diversity and one of the ways we support students to express their individuality is by ensuring we welcome those of all faiths and none. Each campus has a contemplation room for prayer, quiet reflection or contemplation. Anyone is welcome to use the facilities for these purposes; all we ask is that people are respectful of the room as it is used for prayer. To find out more please visit the Student Support Services office on your campus.
Hadlow and Tonbridge campuses also have a Chaplaincy Team available to provide pastoral support to students of all faiths and none. They can help you to explore experiences of faith and belief and provide support for those going through difficult times. Counselling The Counselling service supports all students at Hadlow and West Kent and Ashford Colleges, providing short, fixed term interventions for students who are experiencing barriers to learning because of emotional and mental health issues. Face-to-face sessions are offered at the Ashford, Canterbury, Hadlow, Greenwich, Mottingham and Tonbridge sites. The aim of the service is to give students a safe space in which to explore difficult feelings and experiences, as well as empowering them to resolve their own problems and access external resources. The College runs a Placement for Trainee Counsellors, who provide our students with a confidential service, covering a range of issues, such as personal problems or stress and study worries. You will receive a warm welcome, no matter how big or small your concern. Not all students want to see a counsellor individually or face-to-face, so we offer a range of options including:
1:1 in person (6 sessions)
Group sessions/workshops
Personal development/mindfulness coaching
Crisis support To make an appointment or find out more about the service please visit Moodle, or email: counsellingservice@hadlow.ac.uk or counselling@westkentandashford.ac.uk, or you can speak to a member of Student Support Services or your tutor. 32 33
c o nnect take notice be active ke Health and Wellbeing Support Mentors West Kent and Ashford College has a team of Support Mentors on each campus, who will work with you if you are at risk of not achieving on your course, or if you are in a situation that makes you vulnerable. Support Mentors will provide you with intensive support and guidance as part of your induction, and can provide ongoing support throughout your time in College. They work closely with partners inside and outside of College, and can help you to access specialist support, if needed. The purpose of this intervention is to help you to develop transferable skills, to become independent, and to make informed choices in relation to your studies, and life beyond College.
Support Mentors will support you for a half term, with the aim that you will resolve the matter affecting your success, and be able to continue with your studies in a positive and productive way.
Welfare Team Hadlow College has a Welfare Team who work with students dealing with a range of issues, from anxiety to self-esteem. The team aim to support students to overcome or manage issues that are causing them difficulty, enabling students to progress and achieve on their course. Whether it's a one off chat, a specific workshop or ongoing support, we can help with a range of issues. Please visit Student Support Services for more information, or email welfare@hadlow.ac.uk Six Ways to Wellbeing The College is committed to enriching your experience while you are with us and helping you look after your health and wellbeing.
Activities are held throughout the year, which provide the opportunity to socialise, have fun, learn new skills and access professional advice, guidance and practical help on a range of health and wellbeing issues. This includes stands and workshops on relationships, mental health, sexual health, drugs and alcohol awareness, healthy eating, exercise, trips, conferences and lots more. You can also access free condoms through our 'Get It' registration scheme, and we provide Chlamydia screening, pregnancy testing and sexual health advice on all campuses. Six Ways to Wellbeing The Hadlow Group understand and value wellbeing.
So what is it? An easy way to look at it is to break it down into themes: 34 35
Six Ways to Wellbeing (cont.) Six Ways to Wellbeing Example - Be Active Put down the game console controllers and get outdoors, go for a run or a walk, dust off your bike and take a ride, spend time in the garden, go to a festival - dance with your mates, join the gym, join a sports club, get into a new sport or skate some more. Further Information Through the Six Ways to Wellbeing, we will offer you a range of information and experiences to improve your wellbeing and enrich your experience of College life. These experiences may help you to achieve your qualifications and support your transition to higher level qualifications, training or employment.
Embracing the Six Ways to Wellbeing model and engaging in the programme Student Support Services has to offer will provide opportunities to increase your personal development, behaviour and welfare. If you have any additional ideas we can add to the programme then please speak to a member of Student Support Services. We are committed to equality, diversity and inclusion, and value individuals across the Hadlow Group. Our approach to Six Ways to Wellbeing is designed to fully engage our students with the equality, diversity and inclusion agenda.
Further information on the Six Ways to Wellbeing can be found on Moodle, in the Health and Wellbeing Hubs or at Student Support Services. Live it Well website: www.liveitwell.org.uk/ways-to-wellbeing/six-ways-towellbeing/ Useful Contacts General National Union of Students www.nus.org.uk (NUS) Health NHS www.nhsdirect.nhs.uk
111 Advice about drugs www.talktofrank.com 0800 77 66 00 Alcohol advice helpline 0800 917 8282 Advice about smoking www.gosmokefree.nhs.uk
0800 022 43 22 General health www.foryoungpeople.co.uk www.teenagehealthfreak.org www.b-eat.co.uk Sexual Health www.getit.org.uk
020 8305 5000 Finance 16-18 Bursary www.gov.uk/1619-bursary-fund Adult Learning Grant www.direct.gov.uk/alg 0800 121 8989 Care to Learn www.direct.gov.uk/caretolearn 0800 121 8989 36 37
Useful Contacts Student Finance England (HE) www.gov.uk/studentfinance Other Support and Advice Advice about divorce www.itsnotyourfault.org Advice about bullying www.bullying.co.uk Internet safety www.thinkuknow.co.uk ChildLine www.childline.org.uk 0800 11 11 Samaritans www.samaritans.org
116 123 Careers Advice www.connexionskentandmedway.co.uk National Careers Service www.nationalcareersservice.direct.gov.uk Travel www.transportdirect.info www.kent.gov.uk www.travelinesoutheast.org.uk 0871 200 22 33 www.nationalrail.co.uk 08457 48 49 50 www.nationalexpress.com 08717 81 81 81 www.stagecoachbus.com 03456 00 22 99 www.arrivabus.co.uk 0344 800 44 11 FAQs If I'm worried one of my friends is behaving in a way that puts themselves at risk, what should I do?
If you are concerned that your friend is putting themselves in situations that are dangerous to themselves or others, please contact the Student Support Services team. I play a sport that you don't currently offer, would the College be interested in setting up a team? We're always interested in hearing your ideas, whether it be a sport team or a hobby or craft. If there are enough students interested we'll try and get it set up. Contact Student Support Services for more information. If I want to find out more about what goes on in College outside my classroom, where should I look? If you're interested in finding out about more, please visit the Student Support Services page on Moodle.
How do I become a Course or Programme Representative? Each group elects their Course or Programme Representative in the first half term of the year. Every student in all groups should have the chance to become a representative. The only difference between a Course and Programme Representative is that Course Representatives study FE and Programme Representatives study HE. I'm a West Kent student, can I join in with activities at Hadlow? Wherever possible we try to make activities available to all students across the Hadlow Group. Often we'll run similar activities at every campus. When we advertise specific activities, such as the Summer Ball, we will make it clear if it is for students from a specific campus, or the whole Group.
38 39
Enrich. Encourage. Empower. Hadlow College Tonbridge, Kent TN11 0AL 08085 551434 01732 850551 www.hadlow.ac.uk Mottingham Campus London SE12 9AW Greenwich Campus London DA16 3RP Canterbury Campus Canterbury CT1 1TB Ashford College Elwick Road, Ashford, Kent, TN23 1NN 01233 743100 www.ashford.ac.uk West Kent College Brook Street, Tonbridge, Kent, TN9 2PW 01732 358101 www.westkent.ac.uk
Going to next pages ...
Cancel