BLAST SUMMER CAMP - Y 2 7, 2018 - Woodland Presbyterian School
Page content transcription
If your browser does not render page correctly, please read the page content below
P R ES B YT E R I A
               D                       N
      L   AN                               SC
 OD

        BL

                                            HO
           AS T
WO

         BLAST

                                                 OL
      SU M M ER
       SUMMER
         CAMP
        CA M P                             18

      M                                    2 0
          AY                       7,
                 2 9 - J U LY    2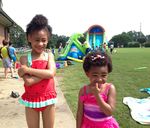 TABLE OF CONTENTS
BLAST DAY CAMP --------------------------------2

ACADEMIC CAMPS-------------------------------7

CREATIVE CAMPS--------------------------------8

ATHLETIC CAMPS-------------------------------12

A DAY IN THE LIFE OF A MIDDLE SCHOOLER ---------13

SUMMARY -------------------------------------17
BLAST DAY CAMP
Woodland BLAST Camp 2018 Themed
             Weeks
   Week 1, May 29th – June 1st : Knight and Princess

       Week 2, June 4th – June 8th : Mad Science

     Week 3, June 11th – June 15th : Movie Magic

        Week 4, June 18th – June 22nd : Robots

  Week 5, June 25th – June 29th : Independence Week

   Week 6, July 2 nd– July 6th : Wild World of Sports

       Week 7, July 9th – July 13th : Game Shows

      Week 8, July 16th – July 20th : Legos Galore

   Week 9, July 23rd–July 27th: Carnival Celebration

 *Camp will be closed in observance of The 4th of July*
                                                          2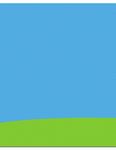 BLAST DAY CAMP
                            A DAY IN THE LIFE OF A 2K - 8th GRADE CAMPER
7:30-9:00 a.m. Quiet free play in classrooms. Parents will be met at Point B for morning drop-off.
9:00-11:30 a.m. Scheduled activities such as: weekly themed arts & crafts, science, cooking, and playtime.
11:30-12:00 p.m. 2K - SK Lunch. Campers bring their own lunch unless stated on calendar. Microwaves are available.
12:00-12:30p.m. 1st-4th Lunch. Campers bring their own lunch unless stated on calendar. Microwaves are available.
12:30-1:00 p.m. 5th - 8th Lunch. Campers bring their own lunch unless stated on calendar. Microwaves are available.
12:30-2:00 p.m. 2K - SK rest. For non-sleepers, a book on CD will be played.
12:30-1:30 p.m. 1st - 4th graders read and/or have Tech Time.
1:30-2:15 p.m. 1st- 8th graders will play organized games
2:15-3:00 p.m.2K - 4th snack.
3:00-3:30 p.m. 5th-8th Grade snack
3:30- 6:00 p.m. 2K - 4th Grade will play organized games/ outside playground and arts and crafts.
3:30- 6:00p.m. 5th- 8th Grade organized games and game room.

                                       COOL THINGS WE DO AT BLAST
Arts and Crafts- The arts and crafts projects are based on our theme for the week. Campers will be amazed at what
they can create with toilet paper rolls, milk jugs, and 2 liter bottles!

Snack- Morning snack is created by the campers! Each morning campers will cook and create their own morning
snack. Afternoon snack can consist of dry cereal, veggie straws, chips, animal crackers, chex mix, and crackers.
Lemonade and water are available to drink.

Science Lab- Campers will participate in awesome daily science experiments.

Outside Play BLAST has organized games to play on the upper field or in the gym each day.

Drop Everything And Read (D.E.A.R.)- Time 1st through 6th grade has D.E.A.R. time everyday after lunch. We get
comfortable lounging on bean bags, grab a book from the book cart or summer reading book and read for thirty
minutes.

Tech Time- 1st through 4th grade also has technology time in the afternoons. Campers will be able to create or play
approved computer games for thirty minutes every afternoon.

Wednesday Water Day- BLAST camp has water slides, slip and slides ,watermelon and snowcones!

Bike & Scooter Thursday- Bring your bike, scooter, skateboard, and helmet to roll around campus!

                                                 WHAT TO SEND

2K,PK, JK & SK Campers- A large gallon sized ziploc, labeled with name, with a change of clothes (stays at camp), a
mat cover for rest time. Rest time friends are welcomed.
All Campers- Lunch except when noted on calendar. Lemonade and water are provided. 1st-4th Graders may purchase
a drink from soda machine for $1.50.
Bike Days- Bring a bike or scooter, and a helmet.
Water Days- Bring suncreen, towel, and a change of clothes. Campers wear swimsuits. One piece bathing suits only
                                         *LABEL EVERYTHING SENT TO CAMP*
3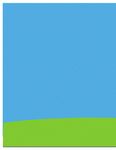 BLAST DAY CAMP
AGES
We invite students who are entering 2K (2 years old) through rising 8th Graders to join us for a summer of
fun. All grades listed are based on Fall of 2018
BEHAVIOR
Campers are expected to follow all WPS rules. The administration reserves the right to dismiss, without
refunds, any child whose behavior poses a discipline problem. The following behaviors may result in the
dismissal of your child from BLAST Summer Camp:
                         •A child demonstrating behavior that is hazardous to the safety of other children
                         •A child requiring excessive one-on-one attention from the staff
                         •A child using inappropriate language
                         •A child being disrespectful to the staff or verbally abusive to other children.
Dress
Campers should wear comfortable play clothes each day. TENNIS SHOES are highly recommended.
Hours
Our day camp hours are 7:30 a.m. to 6:00 p.m.
FEES
Registration           $60 one time per family (non-refundable)
Daily Rate             $50
Weekly Rate            $205 (7:30 a.m. – 6:00 p.m.)
Half-day Daily/weekly $25/$125 (any 5 hours during the day/week)
                       •A late charge of $2 per minute will be assessed to children remaining on campus
                       after 6 p.m.
                       •Fees must be paid at the beginning of the week. Drop-in campers pay the morning of
                        drop-in.
                       •A returned check fee of $35 and outstanding check must be paid in cash or cashier's
                       check.
                       •Campers attending specialty camps only do not pay registration fee.
                       •A $35 FEE WILL BE CHARGED IF FEES ARE NOT PAID IN ADVANCE.
                       •When applicable, include all campers specialty camps in each payment.
REGISTRATION
Please complete online registration, payment, and the non-refundable $60 registration fee to attend Blast
day camp. Registration fee is $60.00 per family. Students who are only participating in specialty classes
need not pay the registration fee. Enrollment is filled on a first-come, first-served basis.

SAFETY
Your child's safety is our priority. All doors entering the facility are locked at all times. BLAST campers do not
leave the premises. Outside playtime is modified or restricted when a heat advisory is in effect.

SPECIALTY CAMP POLICIES
Please complete the online registration with payment for the class. Deposits are required on some camps and
completion of payment is processed the Friday before the camp starts. If a specialty class is full or cancelled
due to lack of participation, you will be contacted via email and offered the opportunity to transfer to
another specialty camp or receive a full refund. Fees may not be pro-rated and are non-refundable. All grade
levels are based on 2018 - 2019 school year. Specialty camp teachers will contact you with drop-off and pickup
instructions. Registration closes the Friday before camp begins.
                                                                                                                     4
BLAST DAY CAMP
WATER PLAY- Every Wednesday, unless there is a change, you will be notified. campers need
waterproof sunscreen applied by the parent before camp, we will reapply as needed.
shirts may be worn to protect against sun burn. Please send child in swimsuit, swim
shoes, towel and change of clothes.

OUTSIDE PLAY- We do not play outside for very long when it is too hot or if there is an advisory
for heat, (15-30 minutes in the morning). When we are outside, we keep the campers
supplied with water, juice, popcicles, snow cones, ice.

2K-SK - Bring a large baggie with a change of clothes to leave at camp, towel
blanket can be left for rest time. we have mats, you might want something on the mat
and a cover they are allowed to bring a lovey for nap, as long as it does not disturb a
friend.

BIKE DAY-Bikes, roller blade/scooter day on thursday—bring to blacktop in back. Helmets and
pads are required.

LUNCH- Lunches should be brought daily, except on special days (we provide food).
camp provides 2 snacks, water, lemonade. 1st -8th may buy drinks with their money. ($1.50)

SPECIAL VISITORS- We will have many activities and visitors to entertain campers during the
summer! Please check camp calendar. Please read your calendar to be prepared each day, al-
though sometimes changes have to be made without time to notify you.

MIDDLE SCHOOL- Middle schoolers may bring phones, ipads and or laptops. We have designated
"tech times' for use of technology.

CAMP HOURS- 7:30a.m.- 6:00p.m. There is a $2.00 per minute charge for children picked up
after 6:00!!

                                    BLAST DISCIPLINE POLICY

    The following circumstances may result in the dismissal of your child from Summer Camp.

         1. A child demonstratating behavior that is hazardous to the safety of others
                     2. A child requiring one-on- one attention from the staff.
                               3. A child using inappropriate language.
         4. A child being disrespectful to the staff or verbally abusive to other children.

5                LABEL EVERYTHING! LABEL EVERYTHING! LABEL EVERYTHING!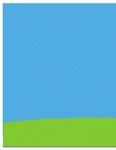 BLAST DAY CAMP
                        PICK UP AND DROP OFF

         7:30-9AM- DROP OFF- POINT B (BACK OF SCHOOL)
        AFTER 9AM - DROP OFF- HAYGOOD GYM ENTRANCE
  LOCATED ON EAST SIDE OF CAMPUS THROUGH DOUBLE GLASS DOORS
                        DOORS ARE LOCKED
       PLEASE CALL 901-825- 0588 TO ENTER THE BUILDING

            PLEASE BRING THESE ITEMS EVERYDAY!

           2K/ PK/ JK/SK                           1 ST - 8 TH GRADE
               LUNCH                                      LUNCH
CHANGE OF CLOTHES IN LABELED ZIPLOCK             SUMMER READING BOOK
           TENNIS SHOES                               TENNIS SHOES
     BLANKET & SLEEP FRIEND                       TECHNOLOGY (5TH - 8TH ONLY)
        DIAPERS/PULL UP (2K)

                              MURREY ENTERLINE

   DIRECTOR OF BLAST SUMMER CAMP @ WOODLAND PRESBYTERIAN SCHOOL

                               901-825- 0588
                            asc@woodlandschool.org                          6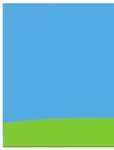 ACADEMIC CAMPS
Hooray for PK                                              Sailing into SK!
 June 18th – June 22nd                                     July 9th - July 13th
 July 16th – July 20th                                     We will have lots of read-a-loud stories and from
What is "Hooray for the World in PK" all about? Come       that practice letter sounds, math concepts, fine motor
and get a little taste of our exciting PK year at Hooray   skills, and handwriting. Creative writing, art, listen-
for PK camp! We will enjoy songs, stories, a weeklong      ing and following direction activities will also be a
project, learning some PK routines, and meeting new        part of each day. Campers will get familiar with the SK
friends during this week. A snack will be provided or      classrooms and teachers to help them with the new
your children may bring their own. I hope to see you       surroundings. Introduce your child to senior kindergar-
there!                                                     ten and help them make a smooth transition!
(min. 5/ max. 10)                                          (min. 5/ max. 10)
Teacher: Ms.Jabbour                                        Teacher: Ms. Joyner
Grade: Rising PK                                           Grade: SK
Cost: $140                                                 Cost: $140
Time: June 18th – June 22nd, 8:30am - 11:30am              Time: 8:00am - 11:00 am
      July 16th – July 20th, 7:30 am - 10:30am
                                                           Superhero Fun with Reading and Math
Jump into JK!                                              July 9th - July 13th
July 23rd - July 27th                                      Calling all Superheroes! Come ready to train, defeat
Have your child join me for my "Jump into JK" camp         evil villains, and increase your super power reading
This camp promises to be a good time while helping         and math skills!
your child learn some of the routines and procedures of    (min. 5/max. 10)
a typical JK morning. Meet new friends while creat-        Grades: SK - 2nd
ing fun and educational arts and crafts. Snack and         Teacher Mrs. McRae
water will be provided each day.                           Cost:$190
(min. 5/ max. 15)                                          Time: 9:00 am - 12:00 pm
Teacher: Mrs. Lucchesi
Grade: JK                                                  Welcome to First Grade!
 Cost: $140                                                July 16th - July 20th
Time: 8:30am - 11:30am                                     Welcome to First Grade is a camp for rising first grad-
                                                           ers to learn more about what first grade will be like.
                                                           This is a great way to get to know the first grade
                                                           teachers, Mrs. Lirette and Mrs. Stockel. Campers will
                                                           review reading, phonics, and math to prepare for a
                                                           successful first grade year in a fun and thematic way!
                                                           A snack will be provided!
                                                           (min. 5/ max. 20)
                                                           Teacher: Mary Lirette & Kelly Stockel
                                                           Grade: 1st
                                                           Cost: $180
                                                           Time: 9:00 am - 12:00pm

7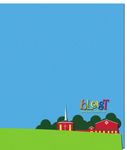 CREATIVE CAMPS
American Girl Doll Camp                Camp Invention                        Dino Days!
July 9,th - July 13th                  June 11th - June 15th                 July 9th - July 13th
Students will enjoy loads of fun       Invent the future today at Camp       Come join Mrs. Stockel and Mrs.
with their special doll during a       Invention®! A program of the          Lirette on a dinosaur adventure!
week of pampering, snacks, arts        National Inventors Hall of Fame®,     We will have a blast as we dig, play
and crafts, and much, much more!       Camp Invention is an exciting,        and learn through hands-on activ-
This exciting camp is perfect for      week-long summer adventure with       ities. Bring your imagination as
young girls who love to play! Bring    lessons that explore connections      we explore a time when dinosaurs
an 18 inch doll with you to camp       bet ween science, technology, engi-   roamed the earth! Small snack will
everyday in order to bring your doll   neering, and innovation.              be provided.
adventures to life!                    Grades: Rising SK - 6th               (min. 5/ max. 20)
(min. 5/max.20)                        Register Here:                        Teacher: Mrs. Lirette & Stockel
Teacher: Mary Lirette                   www.campinvention.org                Grades: Rising JK - 2nd
Grades: Rising 1st - 4th Grade                                               Time: 1:00pm - 4:00 pm
Time: 9:00 am - 12:00 pm               Camping Is "S'more" Fun With          Cost: $190
Cost: $185                             Friends!
                                       July 16th - July 20th                 Fairy Garden Gnome Camp
Bon Appetit! : Cooking Camp            Do you love the outdoors? Do you      July 9th - July 13,th
May 29th - June 1st                    love playing games with friends?      You are invited to the be a part of
Come join us as we cook up lots        Join Mrs. Cowan and Mrs. Lirette      the cutest little camp ever! Camp-
of fun recipes and learn our way       for a week full of camp-themed        ers will create a one of a kind fairy
around the kitchen! Local celebrity    adventure! After a week of fun        or gnome garden. We will enjoy
chefs will join us each day to share   with friends, you will be one happy   nature and learn to build a com-
their expertise! Last year, Logan      camper!                               plete landscape for your new little
Guleff who won Master Chef Jr.         (min. 5/ max. 20)                     friend to live in! Join Mrs. Cowan
taught us how to make homemade         Teachers: Mrs. Lirette & Mrs.         and create a welcoming new home
pasta and we had several other         Cowan                                 filled with miniature accents.
local chefs teach us awesome tech-     Grades: Rising 1st-4th graders        (min. 5/ max. 10)
niques! You don't want to miss out!    Time: 12:00 pm - 3:00 pm              Teacher: Mrs. Cowan
(min. 5/ max 20)                       Cost: $190                            Grades: Rising SK -4th grade
Teachers: Mrs. Banderman & Mrs.                                              Time: 1:00 pm - 4:00 Pm
Salentine                                                                    Cost: $180
Grades: Rising 2nd - 8th
Cost of camp: $220
Time: 9:00 a.m - 12:00 p.m

                                                                                                               8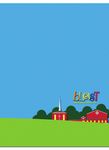 CREATIVE CAMPS
Girls Just Wanna Have Fun                Intro to Dance                          Intro to Drone Flying Missions
Camp                                     June 4th- June 8th                      June 18th – June 22nd
May 29th - June 1st                      Welcome all young dancers! Dancers      Campers will learn the basics of
Calling all girls who will be entering   will learn choreographed move-          drone technology and safety before
2nd - 6th grade! Come join us as we      ment through body isolation and         taking to the air. Through the use
get crafty and do all things girly!      rhythmic time through all genres of     of IPad flight simulators and clear
Look for ward to a pajama party,         music! Please wear waist shorts, t      instructions on basic flying ma-
spa day, and making lots of girly        shirt and tennis shoes.                 neuvers, young Drobots' pilots will
memories with Mrs. Salentine &           (min. 5/ max. 10)                       experience a program filled with
Mrs. Banderman.                          Teacher: Studio Grey                    games, challenges and learning. The
(min. 5/ max. 20)                        Grades: Rising PK - SK                  Ultimate Drone Games will be will
Teachers: Mrs. Banderman & Mrs.          Time: 8:30 - 11:30                      be played at the end of the week
Salentine                                Cost: $280                              with Tic-Tac-Drone, Drone Darts,
Grade: Rising 2nd - 6th                                                          Duck-Duck-Drone and more. All pi-
Time: 1:00 pm-4:00 pm                    Intro to Drone Coding Games             lots will receive interactive work-
Cost: $190                               June 25th – June 29                     books and plenty of Drobots Com-
                                         Campers will learn the basic prin-      pany keepsakes! Drone safety and
Hip Hop                                  ciples of how to code drones to fly.    social responsibility of flying will
June 4th- June 8th                       Campers are taught how to utilize       also be included in this program.
Hip Hop is high energy class that        basic flight terminology to conquer     (min. 5/ max. 10)
infuses the latest styles of street      fun and interactive flight chal-        Teacher: Drobots
dancing, breaking, and popping and       lenges. Campers will learn to pitch,    Grades: 1st - 3rd
locking. Camp will encourage stu-        yaw, and roll through self- created     Time 9:00 am - 12:00 pm
dents to step outside of the box by      obstacle courses by using Ipads         Price: $205
bringing their own individual style      they coded! Drone safety and social
and personality to the movements.        responsibilities of flying drones are
Dancers need to wear shorts,             included in this program.               Let's Get Messy
t-shirts and tennis shoes.               (min. 5/ max. 10)                       May 29th - June 1st
(min. 5/ max. 20)                        Teacher: Drobots                        Come one ,come all Junior and
Teacher: Studio Gray                     Grade: Rising 1st & 2nd                 Senior Kindergarten artists! Come
Grades: Rising 1st - 5th                 Time: 9:00 am - 12:00 pm                create an artful mess! Students
Time: 12:00pm - 3:00pm                   Cost: $205                              will enjoy lots of messy fun in this
Cost $280                                                                        arts and crafts camp. Please wear
                                                                                 clothes that can get messy.
                                                                                 (min. 5/ max. 10)
                                                                                 Teacher: Ms. Gable
                                                                                 Grade: Rising JK and SK
                                                                                 Cost: $160
                                                                                 Time: 8:30-11:30

9
CREATIVE CAMPS
Piano                                                   Super Summer Science Camp for Girls
June 4th - July 27th                                    June 25th - June 29th
Learn how to play the piano! Eight weeks of private     Come spend a week with Mrs. Booten exploring the
piano lessons taught by Woodland's piano instructor.    different scientific fields.(life science, geology, forensic
Each student will attend a 30 minute, private les-      science, energy, and computer science) Each day, girls
son on either Tuesday, Wednesday or Thursday set up     will learn something new and exciting while exper-
through the instructor. Lessons are available 3:30 to   imenting or building prototypes. We will also learn
6pm. Instructor will contact parent to coordinate       about a famous woman scientist from the field of the
lesson time and day.                                    day! Small snack will provided.
(min. 5/ Max 9)                                         (min. 5/ max. 10)
Teacher: Leisa Johnston                                 Teacher: Mrs. Booten
Grades: Rising 2nd - 8th                                Grades: Rising 4th-6th grade girls
Time: Varies                                            Time: 1:00 pm - 4:00pm
Cost: 4 week- $140                                      Cost: $180
      8 weeks -$280
                                                        Time of your life! P.E. Camp
Sew Cool                                                May 29th - June 1st
July 16th – July 20th                                   Come ready to play the greatest P. E. games ever! Ath-
During this sew cool camp you will create some won-     letic director, P.E teacher, basketball coach, and soccer
derful handmade projects. Each day will feature a       coach, Dale Creasy and Emilie Lee will be coaching this
different project to highlight a different skill. All   camp.
skills levels are welcome.                              Please wear shorts and tennis shoes.
(min. 5/ max. 10)                                       (min. 5/ max. 30)
Teacher: Mrs. Cowan                                     Teacher: Coach Creasy & Coach Lee
Grades: Rising 2nd-5th                                  Grades: Rising 1st- 5th
Time:8:30 am - 11:30 am                                 Time: 3:00pm- 6:00 pm
Cost: $190                                              Cost: $110.00

                                                                                                               10
CREATIVE CAMPS
Ultimate Drone Obstacle Challenge                        Woodland Summer Art Academy
June 18th - June 22nd                                    May 29th - June 1st
Drone obstacle racing is about the basic safety of       Come explore the colorful world of pop art through a
drone flying and the history behind drone racing as      variety of art-making techniques including printmak-
a sport. Campers will progress through various skill     ing, drawing, painting, and sculpting! Pop art is a style
challenges and learn how to perform various exercises    of art that emerged in the 1950s, focusing on bright
and maneuvers to become familiar with the drone's        "pops" of color and "pop"ular imagery! We will study
speed and agility. Campers will also create and design   iconic artists from this time like Wayne Thiebaud,
and help build the obstacle courses in preparation for   Andy Warhol, and Roy Lichtenstein. We will then
the last day's final activity and competition.           implement their styles to create our own unique works
(min. 5/ max. 10)                                        of art! Come ready to learn and create!
Teacher: Drobots                                         (min. 5 / max. 13)
Grades: Rising 3rd - 4th                                 Teacher: Mrs. Crenshaw
Time: 3:00pm 6:00 pm                                     Grade: Rising 1st - 5th Grade
Cost: $195                                               Price: $185
                                                         Time: 12:00 pm - 3:00 pm

11
ATHLETIC CAMPS
Lady Warrior Basketball                Warrior Cheer Camp                     Warrior Soccer Camp
Camp                                   July 9th - July 13th                   June 25th - June 29th
June 4th - 8th                         Come and learn new cheers ,as          Coach Lee, Small School Division
Lady Warrior girl's basketball         well as, practice for the upcoming     Soccer Championship Coach t wo
camp will test skills, foot work and   football season! Cheers and short      years in a row, will help you with
teamwork! Come play your favor-        dance routine will also be taught      dribbling, foot work, shooting and
ite game and work on dribbling,        and performed in pep rally! Please     goal tending. Please bring cleats,
shooting, defense and more! Coach      wear shorts and tennis shoes. Also     shinguards, and WATER BOTTLES.
Askew, Woodland girl's coach, will     send an easy snack for our short       Also, bring a small snack for a
conduct this camp. Please wear         snack time.                            short snack time. Coach Lee will
shorts and tennis shoes.               Teacher: Coach Emilie Lee              also have the traditional 5v5
Teacher: Coach Askew                   Grades: Rising 1st- 8th                tournament and futsol games again
Grades: Rising 1st - 8th Girls         Time: 3:00 pm - 6:00 pm                this year!
Time: 1st- 4th- 12:00pm- 3:00 pm       Cost: $130                             Teacher: Coach Lee
      5th- 8th - 3:00 pm-6:00 pm                                              Grades: Rising 1st - 8th
Cost: $130.00                          Warrior Football Camp                  Time: 1st- 4th 7:30am- 10:30am
                                       July 9th -J uly 13th                          5th- 8th 8:30am- 11:30am
Warrior Basketball Camp                Warrior Football Camp will have a      Cost: $130
June 18th - 22nd                       staff of coaches led by, Woodland
Boys come ready to work on             Football and track coach, Drew Hi-
dribbling, shooting, team building     note. His staff will teach offensive   Warrior Volleyball Camp
and drills! Please wear shorts and     and defensive drills and help you      July 23rd - July 27th
tennis shoes.                          get in shape for the upcoming foot-    Improve your serve, set, and spike
Teacher: Coach Creasy                  ball season. Please wear shorts,       at this high energy camp! Two vol-
Grades: Rising 1st - 8th Boys          bring cleats and WATER BOTTLES.        leyball courts set up will be divided
Time: 1st- 4th 12: 00 pm- 3:00pm       (min.10)                               into skill level and age to maximize
       5th- 8th 3:00 pm- 6:00 pm       Teacher: Coach Hinote and staff        skill growth. Please bring knee
Cost: $130                             Grades: Rising 3rd- 8th                pads and wear tennis shoes. Please
                                       Time: 5:00 pm - 8:00 pm                bring easy snack for snack time.
Warrior Basketball Shooting            Cost: $130                             Teacher: Coach Stewart & staff
Camp                                                                          Grades:Risng 3rd- 8th
July 16th- 20th                        Warrior Speed & Agility                Time: 1:00 pm - 4:00 pm
Campers will work on proper form       June 11th - June 15th                  Cost: $130
and delivery in this 3 hour basket-    Think, obstacle courses, jump boxes,
ball shooting camp.                    and jump ropes! Coach Creasy will
Teacher: Coach Creasy                  help you with foot work and agility
Grades: Rising 3rd - 8th               to improve your speed. Please wear
Time: 8:00 am - 11:00 am               shorts and tennis shoes. Be pre-
Cost: $130                             pared to go outside.
                                       Teacher: Coach Creasy & Coach Lee
                                       Grades: Rising 1st- 8th
                                       Time:: 8;00 am - 11:00 am
                                       Cost: $130

                         All athletic camps require a minimum of 5 and a maximum of 30                       12
MIDDLE SCHOOL CAMPS
 This year's Middle School Day Camp welcomes rising 5th -8th
grades. Our staff will lead campers through a variety of activi-
tes, including sports, games, and field trips like Autobahn Speed
Racing and The Memphis oo. Blast Camp is a nine-week themed
traditonal day camp. Campers will go on a field trip once a week.
 After lunch, the campers will play organized games, like world
                     cup soccer and frisbee golf.

                               Daily Schedule
                     7:30 - 9:00 a.m. Gym Time
        :00 - :45 a.m.- Morning organized games and snack
     :45 - 12:00 p.m. - un filled activites or ield Trip departure
                     12:00 - 12:30 p.m.- Lunch
          12:30 - 2:30 p.m. Field trip arrival/ departure
                        3:00 - 3:30 p.m.- Snack
      3:30 - 6:00 p.m. - Tech Time/ organized sports games

                  Daily schedule subject to change due to ield Trips

13
MIDDLE SCHOOL CAMPS
American Red Cross          Drone Racing & Obstacle                           Jump Start to Latin
Babysitting Training Course Course Challenge                                  July 23rd - July 27th
June 11th - June 15th                  June 25th - June 29th                  Get a ump start to Latin class! The
The American Red Cross Babysit-        Drone racing is filled with pure       Ancient oman world will come
ter's Training ourse is designed for   action as students en oy one of the    alive for students through a wide
students interested in becoming        world's fastest growing sports.        range of fun, hands-on activities
babysitters or improving previous-     Drone obstacle racing is about the     involving history, culture, mythol-
ly learned babysitting skill through   basic safety of drone flying and       ogy, and grammar. As students
hands-on activities using child        the history behind drone racing        learn about Latin, they will en-
infant manikins dolls, and games.      as a sport. ampers will progress       hance their knowledge of other
In addition, students will be certi-   through various skill challenges       sub ect areas and explore how the
fied in P for hildren and Infants      and learn how to perform various       Ancient Romans shaped our mod-
and First Aid for hildren and          exercises and maneuvers to become      ern world.
infants. Students will also receive    familiar with the drone's speed        (min. 5 max.
The Babysitter's Training Deluxe       and agility. Flight squads post up     Teacher rs. Stewart
Student it with some additional        against one another in friend-         Grade ising th Grade
tools that may come in handy for       ly competition when they race          Time        am -        pm
the next time you babysit in a red     themselves and the clock. ampers         ost $
drawstring ED ross backpack.           will also create and design and
(min. 5 max.                           help build the obstacle courses in     Math Mayhem
Teacher urse Amy Gray, , BS            preparation for the last day's final   June 11th -June 15th
Grades ising 5th - th                  activity and competition.                 ath ayhem is designed to
Time 3      pm -      pm               (min. 5 max.                           prevent the summer slump by
Cost: $175                             Teacher Drone                          practicing the previous year's math
                                       Grades ising 5th - th                  skills with the upcoming year's
                                       Time 3      pm -        pm             math skills. ands-on activities
                                         ost $ 5                              and math games will be used to
                                                                              reinforce and teach math concepts.
                                                                               ritical thinking and test taking
                                       Girls Just Wanna Have Fun              strategies will also be practiced
                                       Camp                                   during this week.
                                       May 29th - June 1st                    (min. 5 max.
                                        alling all girls who will be enter-   Teacher rs. Lester
                                       ing nd - th grade! ome oin us          Grades ising 5th - th
                                       as we get crafty and do all things     Time        am -         pm
                                       girly! Look for ward to a pa ama        ost $
                                       party, spa day, and making lots of
                                       girly memories with rs. Salen-
                                       tine      rs. Banderman.
                                          in 5     ax
                                       Teacher rs. Salentine          rs.
                                       Banderman.
                                       Grades ising nd - th
                                       Time         pm-      pm
                                        ost $                                                              14
MIDDLE SCHOOL CAMPS
Photography 101                         Welcome to Middle School               Welcome to Middle School
June 18th - 22nd                        Camp 5th-6th                           7th-8th
Love taking pictures? Great, now        July 23rd - July 27th                  July 23rd - July 27th
learn to take professional photo-       Entering Middle School can be          Moving into 7th & 8th grade at
graphs. Learn the basics of photog-     daunting for anyone. This camp         Woodland is very exciting but
raphy that will lead you into the       aims to help ease the anxiety of       can be stressful. Students have
wonderful world of color and black      social adjustments, class changes,     more teachers to manage, harder
& white. Good for all 5th - 8th         more coursework, and time man-         coursework and a new computer
graders, whether your just start-       agement stressors. If you are a        to understand. Topics covered will
ing or those that would like to do      new student to Woodland's iddle        include how to use a combination
better. Learn to use your flash and     School (rising 5th-6th grade), this    lock, Google drive & computer
smart phone camera as well. Fun         camp is for you. Topics to cover in-   organization, high school entrance
and hands on!                           clude time management (Homework        exams, social changes, email eti-
(min. 5/ max. 10)                       vs. Extracurricular Activities),       quette, and study skills. Join me
Instructor: Mr. Plylar                  how to manage 4 teachers, Goo-         for a week of preparation and
Grades: Risnig 5th - 8th                gle Classroom, social & emotional      organization into your last t wo
Time: 3:00 pm - 6:00pm                  changes in Middle School, and how      years at Woodland!
Cost: $150                              to understand the Middle School        (min. 5/ max. 15)
                                        schedule. I have tons of fun activ-    Teacher: Mrs. Henry
                                        ities planned, come see what great     Grades: Rising 7th & 8th
Summer T- Shirt Quilting                things are in store!                   Time 1:00 pm - 4:00 pm
Camp                                    (min. 5/ max. 15)                      Cost: $150
June 25th - June 29th,                  Teacher: Mrs. Henry
Time to pull out all of your favorite   Grades: Rising 5th-6th graders         Woodworking
t- shirts and put them to good use!     Time: 9:00am - 12:00 pm                July 16th - July 20th
Campers will make their very own        Cost: $150                             Boys and girls alike will have the
full t- shirt quilt using t- shirts,                                           opportunity to get their hands
fabric, and yarn while learning                                                busy in creating some simple wood
basic hand and sewing machine                                                  projects including a box, a checker-
techniques. Sewing machines are                                                board and another project of their
provided BUT sewers must have                                                  choice! All supplies are included.
a basic sewing kit and purchase                                                (min. 5/ max. 10)
fabric and batting.                                                            Teacher: Mrs. Henry
(min. 5/max. 6)                                                                Grades: 5th-8th
Teacher Mrs. Sully                                                             Time: 1:00 pm - 4:00 pm
Grades: Rising 5th - 8th                                                       Cost: $195
Time: 12:30 pm - 5:00 pm
Cost: $160

15
MIDDLE SCHOOL FIELD TRIPS
 Here is a list of some of the Field Trips we are taking!

                    Red Birds Game
                     Memphis Zoo
                     Fire Museum
                      Ice Skating
                  Imax & Pink Palace
                      Safari Park
                       Mini Golf
                    Service Project
                Autobahn Speed Racing

            *Field trips subject to change*                 16
JUNE 2018
                       WEEK OF MAY 29th - JUNE 1st
                  Knight and Princess @ Blast Camp --- All Ages
              Bon Appetit! Cooking Camp --- Rising 2nd- 8th Grade
                         Let's Get Messy --- Rising JK - SK
             Time of your Life – P.E. Fun & Games --- Rising 1st - 5th Grade
           Girls Just Want to Have Fun --- Rising 2nd - 6th Grade Girls
           Woodland Summer Art Academy --- Rising 1st- 5th Grade

                        WEEK OF JUNE 4th - JUNE 8th
          Vacation Bible School/ Mad Science @ Blast Camp --- All Ages
                          Intro to Dance --- Rising PK - SK
            Lady Warriors Basketball Camp --- Rising 1st - 8th Grade
                         Hip Hop --- Rising 1st - 5th Grade
                         Piano --- Rising 2nd - 8th Grade

                      WEEK OF JUNE 11th - JUNE 15th
                    Movie Magic @ Blast Camp --- All Ages
                   Camp Invention --- Rising Sk - 6th Grade
                   Math Mayhem --- Rising 5th - 8th Grade
     American Red Cross Babysitting Training Camp --- Rising 5th- 8th Grade
            Warrior Boys Basketball Camp --- Rising 1st- 8th Grade

                      WEEK OF JUNE 18th - JUNE 22nd
                         Robots @ Blast Camp --- All Ages
                   Photography 101 --- Rising 5th - 8th Grade
                            Hooray for Pk --- Rising PK
             Intro to Drone Flying Missions --- Rising 1st - 3rd Grade
             The Ultimate Drone Challenge --- Rising 3rd - 4th Grade
                Warriors Speed & Agility --- Rising 1st- 8th Grade

                       WEEK OF JUNE 25th - JUNE 29
                Independence Week @ Blast Camp------ All Ages
                 Warrior Soccer Camp --- Rising 1st - 8th Grade
             Intro to Drone Coding Games --- Rising 1st - 2nd Grade
         Super Summer Science Camp for Girls --- Rising 4th- 6th Grade
            Summer T-Shirt Quilting Camp --- Rising 5th- 8th Grade
         Drone Racing & Obstacle Course Camp --- Rising 5th - 8th Grade

17
JULY 2018
                  WEEK OF JULY 2nd - JULY 6th
            Wild World of Sports @ Blast Camp --- All Ages

                  WEEK OF JULY 9th - JULY 13th
                Games Shows @ Blast Camp --- All Ages
          American Girl Doll Camp --- Rising 1st - 4th Grade
                      Sailing into SK --- Rising SK
    Super Hero Fun with Reading and Math --- Rising SK -2nd Grade
                  Dino Day --- Rising JK - 2nd Grade
          Fairy Garden Gnome Camp --- Risng SK - 4th Grade
             Warrior Cheer Camp --- Rising 1st -8th Grade
           Warrior Football Camp --- Rising 3rd - 8th Grade

                 WEEK OF JULY 16th - JULY 20th
                 Legos Galore @ Blast Camp --- All Ages
                       Hooray for PK --- Rising PK
      Warrior Basketball Shooting Camp --- Rising 3rd- 8th Grade
                   Sew Cool --- Rising 2nd - 5th Grade
           Welcome to 1st Grade Camp --- Rising 1st Grade
      Camp is " S'More" Fun with Friends --- Rising 1st - 4th Grade
                Woodworking --- Rising 5th - 8th Grade

                 WEEK OF JULY 23rd - JULY 27th
           Carnival Celebration @ Blast Camp --- All Ages
        Warriors Volleyball Camp --- Rising 3rd - 8th Graders
Welcome to Middle School for 7th & 8th Grade --- Rising 7th - 8th Grade
Welcome to Middle School for 5th & 6th Grade --- Rising 5th- 6th Grade
                      Jump into JK --- Rising JK
              Jump Start to Latin --- Rising 7th Grade

                                                                          18
CONTACT INFORMATION

    DIRECTOR OF AFTER SCHOOL CARE
                 AND
         BLAST CAMP ACTIVITES
          MURREY ENTERLINE
      ASC@WOODLANDSCHOOL.ORG
            9018250588

   WOODLAND PRESBYTERIAN SCHOOL
          5217 PARK AVE.
     MEMPHIS, TENNESSEE 38119

REGISTER TODAY AT WOODLANDSCHOOL.ORG