BUSINESS - A GUIDE TO UNDERGRADUATE STUDY 2020 - QUT
Page content transcription
If your browser does not render page correctly, please read the page content below
BUSINESS

A GUIDE TO UNDERGRADUATE STUDY 2020
Accountancy   Financial planning          Marketing
Advertising   Human resource management   Public relations
Economics     International business
Finance       Management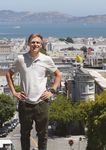 Technology has transformed the way businesses operate.

To succeed in rapidly evolving environments business

professionals need to lead change rather than respond

to disruption. The future belongs to agile thinkers with

advanced business knowledge and the experience and

insight to exploit emerging opportunities.

Business
for a changing world
Learn to think creatively and critically with a QUT business

degree. Gain real-world experience and develop future-

focused business skills that will equip you to thrive in business,

locally and globally. Develop your initiative, problem-solving

and teamwork skills with real-world industry engagement

opportunities in professional environments.

Read on to see how we'll prepare you for the future. If you

are still exploring your study options, there's a Match My

Skills quiz you can take too.

                   Take the quiz to find a future that
                   matches your interests and skills.

Scan the QR codes with your iPhone camera
or Google Lens to unlock more information.

The Queensland University of Technology (QUT) acknowledges the Turrbal and Yugara, as the First Nations owners
of the lands where QUT now stands. We pay respect to their Elders, lores, customs and creation spirits. We recognise
that these lands have always been places of teaching, research and learning. QUT acknowledges the important role
Aboriginal and Torres Strait Islander people play within the QUT community.
Contents
02   Why choose business at QUT?

04   Work integrated learning

06   Go global

08   Beyond the classroom

10   Business on campus

11   Scholarships

12	Corporate Partners in Excellence
    scholarship program

BUSINESS DEGREES

14   Dean's Honours Program

16   Bachelor of Business—International

18   Bachelor of Business

20   Flexible study options

MAJORS

21   Accountancy

22   Economics

24   Finance

25   Financial planning

26   Human resource management

28   Management

29   Advertising

30   Marketing

31   Public relations

32   International business

DOUBLE DEGREES

33   Business double degrees

36   Diploma in Business

37   How do I apply?

39   Business at a glance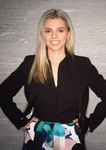 Why choose business at QUT?
                                                                   Prepare for your business career
                                                                   QUT business graduates enjoy a high employment rate and
                                                                   diverse career opportunities in Australia and overseas. They
                                                                   are recognised by employers for their flexibility, real-world
                                                                   knowledge, contemporary business skills and professional
                                                                   know-how.
    The QUT Business School is Australia's first business school
                                                                   The QUT Business School maintains strong connections with
    to attain triple accreditation by international accrediting
                                                                   the local, national and international business communities.
    agencies: the European Foundation for Management
                                                                   Industry representatives advise us on the content of our
    Development (EFMD) for EQUIS and the American
                                                                   programs, which ensures that you will develop the skills
    Association to Advance Collegiate Schools of Business
                                                                   businesses want.
    (AACSB) for all our business courses, and the UK-based
    Association of MBAs (AMBA) for our MBA programs. Less          Because Australia is part of a global business community
    than one per cent of all business schools worldwide have       our degrees include internationally relevant material.
    achieved triple accreditation and we are proud to be part of   Lecturers with international experience and students from
    this elite group.                                              more than 60 countries add a global perspective to your
                                                                   studies. Our students also travel abroad to study at our
                                                                   many international partner institutions, increasing their
    A quality-assured education
                                                                   global employment opportunities.
    Our triple international accreditation means you can
    be sure that your course and your lecturers are of the         You will gain business experience before you graduate
    highest standard, and that your degree will be recognised      through work integrated learning opportunities which
    internationally as being awarded by a quality school. To       integrate theory, knowledge and skills of a discipline with
    be accredited, our programs, staff and engagement with         professional and contemporary practice. Our students
    the business and academic communities, nationally and          engage with business professionals in many ways including
    internationally, are regularly assessed and must meet          internship programs, career preparation workshops and
    rigorous international quality assurance processes.            industry projects. Free co-curricular programs such as
                                                                   Business Advantage will further develop your business skills.
                                                                   Your degree will also include work-relevant information and
       QUT Business School is ranked                               case studies to ensure you have the knowledge and insight
       in the top 100 in the business and                          to be effective in your employment from day one. You will
       economics subject category in the 2019 Times                develop and refine your professional skills and practise
                                                                   working in interdisciplinary teams on a real-world project
       Higher Education World University Rankings.
                                                                   under the guidance of academic and industry mentors.
                                                                   See page 4 for more information.

                                                                              Prepare for your career
                                                                              in business
                                                                              When deciding where to study, I did a lot
                                                                              of research and I even called a few of my
                                                                              dream potential employers. They shared
                                                                              how QUT graduates were so prepared
                                                                              for the real world and had great practical
                                                                              skills. Once I had heard everybody's
                                                                              feedback, I knew it had to be QUT.

                                                                              Celeste Burke

2
Support for success                                                 Career planning and assistance
The student learning advisers program is run by the QUT             Career development support is available from expert staff.
Business School to help students achieve their study goals          Attend group sessions or discussions on résumé writing,
through peer support. Our student learning advisers can             interviews and other career development skills. The QUT
assist you with your course, assignment or exam preparation         UniHub portal can be used to find part-time and full-time work.
questions. As these advisers are also business students, they
                                                                    In the QUT Business School we also host an annual careers
will understand your concerns and questions, and have the
                                                                    fair for our students. This gives you access to organisations
experience and ability to answer them. Learning advisers are
                                                                    promoting their employment opportunities and employer
available in each study area to provide detailed advice on
                                                                    presentations to help you prepare for your career.
how to improve your assessments.

Throughout your studies the helpful staff from QUT Business
School will be available to answer your questions about                Careers fair
the school and its support services including admission,               600 students | 23 external exhibitors
enrolment and managing your progress.
                                                                       Speaker sessions included: Interview Skills;
                                                                       Consultancy Career; Career Commandos—a
    25 undergraduate and postgraduate                                  student success panel.
    student learning advisers.

Customise your study                                                   90% of QUT business
Design your course to suit your interests and career goals.
                                                                       graduates were employed
Find out more about broadening your studies with a second
                                                                       four months after graduation.*
major, minors and extensions on pages 18–20. Enhance
your employability with a double degree (see pages 33–35),
or deepen your knowledge through an honours or masters
degree.

If you want to travel overseas and study, consider the
Bachelor of Business—International.

    QUT Business School is rated 4th
    nationally for overall quality of
    educational experience.*

              An incredible experience
              I have been very lucky to have had the
              experiences I did through the QUT Business
              School. The international case competitions
              taught me to think quickly and provided
              opportunities to pitch real-world solutions
              to businesses of every type. I gained
              friendships with incredible people from
              around the world and at home.

              Geordie Williamson

* Quality Indicators for Learning and Teaching, visit qilt.edu.au                                                                     3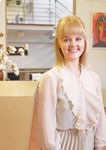 Work integrated learning
    QUT business students learn by engaging with industry and        Placements
    community partners. Work integrated learning is part of every
                                                                     You can gain practical experience while you study as part of
    business course and involves authentic activities that allow
                                                                     an elective unit linked to a work integrated learning placement.
    you to apply and hone your growing business knowledge.
                                                                     This is usually offered as an internship relevant to your major.
    These learning experiences combine coursework and
                                                                     Through your placement you will apply the knowledge you
    assessment with practical application in real-world settings.
                                                                     have learnt and will gain a real-world context for your future
    Work integrated learning is delivered in many ways including     studies. You will emerge as a reflective professional who is
    capstone experiences, placements and internships, and            better prepared for the world of work on graduation.
    project-based units. All of these activities give you valuable
    opportunities to engage with industry and community              Projects
    partners, both individually and in teams.
                                                                     You may be involved in a work integrated learning project
                                                                     in response to a current challenge or opportunity for an
    Business capstone: Real World Ready                              organisation. You will collaborate with other students from
    All undergraduate business students complete the business        your study area and work with an industry or community
    capstone unit, Real World Ready. This unit enables you           partner, under the supervision of an academic team.
    to develop your own professional identity and refine your
    transferable skills and personal strengths. You will work        International experiences
    individually and within an interdisciplinary team on a work
                                                                     You can participate in a study tour as a work integrated
    integrated learning project. Teams develop and pitch ideas
                                                                     learning experience and receive academic credit. With
    and innovations to answer a challenge posed by an industry
                                                                     academic staff, teams of students have visited leading
    or community-based partner. You will implement and extend
                                                                     advertising, public relations and digital agencies in Hong Kong
    the knowledge and skills developed through your studies,
                                                                     and Singapore. Others have visited Europe to see behind the
    collaborating with other students, and guided by academics
                                                                     scenes in marketing some of the world's great brands.
    and industry-based coaches. The Real World Ready unit was
    designed and is delivered by a team of academics, learning       Using digital tools to support collaboration and learning,
    designers, students and alumni, along with leading employers     some of our students have worked across a semester in
    and entrepreneurs. It will prepare you for the challenges of     virtual teams with students from University of Minnesota on
    your future career, and the changing world of business.          an authentic case in human resources.

                                                                        Network with professionals
                                                                        The internship I took as part of my course allowed
                                                                        me to network with industry professionals and
                                                                        gain an understanding of the work environment in
                                                                        my chosen field. This experience led to a full-time
                                                                        position once I graduated. In 2018 I was a recipient
                                                                        of the BBM Youth Support Award, which recognised
                                                                        my drive to continue to learn and develop in my
                                                                        chosen field.
                                                                        I am now the Marketing Coordinator of RUD Chains
                                                                        Australia, using the skills developed throughout my
                                                                        studies and work experience to produce strategic,
                                                                        stakeholder-focused collateral.

                                                                        Katie Delaney

4
Put your studies into practice
I became involved in QUT's work integrated learning program through studying an experiential learning unit focused
on innovation. As part of this experience I had the opportunity to intern at Deloitte Australia in their strategic consulting
division. I expanded my professional network, interacted directly with clients and put my classroom learnings into
practice. This proved invaluable for my personal development, and led me to a role with Deloitte after graduating.

Jessica Bohan

Take advantage of
opportunities
QUT provided invaluable support and
flexible course options that allowed
me to travel and work while studying.
I completed internships in investment
banking, consulting and private equity,
and was able to live in the US while
working on a start-up, all while still
enrolled. QUT supported me in each of
these opportunities, which in turn helped
prepare me for my graduate position in a
global investment bank.

Jack Nolan

                                                                                                                                5
Go global
    Gain an advantage by adding international experience to         Benefits of international programs
    your degree with an outstanding choice of countries, cultures
                                                                    Communicating in a new language
    and contexts.
                                                                    Most partner universities teach in English, however you could
                                                                    use this opportunity to learn a new language or improve
    Exchange and short-term study
                                                                    your high school foreign language skills by practising it with
    Explore different cultures, gain rewarding experiences and      native speakers while overseas.
    take the opportunity to establish an international network to
                                                                    You may like to prepare for your exchange and
    enhance your career prospects. The QUT Business School
                                                                    communications in your host country by incorporating
    partners with more than 80 leading business schools
                                                                    language studies into your degree, as a second major, minor
    around the world.
                                                                    or electives. Plus, you will enhance your international career
    Exchange and short-term study programs run from                 options. For more information about studying a language
    three weeks to 12 months and are credited towards your          refer to pages 18–20.
    QUT degree. The QUT Business School provides financial
    support with scholarships to help you make the most of the      Make your CV stand out
    experience.
                                                                    Participating in an overseas study program requires
    You can also gain international work experience by linking      initiative, commitment and flexibility. These are all qualities
    your exchange with an international internship. Opportunities   that employers value highly, so the skills you develop while
    in this area are growing each year and will give your résumé    overseas can give you an edge in the job market.
    a competitive edge.

    You will also have the opportunity to participate in            The time of your life
    international conferences, events and competitions.             These experiences will give you stories and memories
                                                                    for a lifetime. But don't just take our word for it. Check out
    International double degrees                                    what current and previous exchange students have to
                                                                    say about their overseas adventures at blogs.qut.edu.au/
    Gain a second bachelor degree from one of our select
                                                                    qut-exchange-students
    overseas partner institutions in addition to your QUT
    business degree. The Bachelor of Business—International
    program provides the option to complete two internationally     More information
    recognised degrees in four years. For more details refer to     For more information visit qut.edu.au/business/courses-
    page 16.                                                        and-study/global-opportunities

       A range of international
       opportunities
       I studied at Trinity College Dublin for
       six months and on the way home took
       part in a short-term study program in
       Mumbai as credit for a Development
       Economics subject. The program offered
       a truly immersive experience in India
       and the opportunity to develop strategy
       to address socioeconomic issues. It took
       theory beyond the classroom and gave us
       the opportunity to work with industry and
       non-profit representatives.

       Rebecca Colbrook

6
Business case competitions                                           International undergraduate case competitions
                                                                     since 2008
As a QUT business student, you can join one of the world's
most successful business case competition teams, testing
your skills and networking with business students from                               100 competitions
across the world. Case competitions involve students from
leading national and global business schools competing                               12 x 1st place
to develop solutions to complex business problems. We
sponsor and coach our students, and have developed a
strong reputation, recently winning events in Canada, USA,
                                                                                     39 podium finishes
                                                                                       400 students involved

                                                                                     more more
                                                                                     than than
Singapore and Thailand.

                                                                       Competed
                                                                        against        15 different countries

What global experiences did QUT
Business School students have in 2018?
                                                                                                           3
                                                                                                     research
                                                                                                 opportunities
                                                                                                                            42
                                                                                                            students participated
                                                                                                                  in competitions

                              223
                              student                                                                                       22
                                                               538
                              exchanges                                                                 professional development

                                                             students participated
                                                                in international                                  7
                                                                                                         volunteering
                                                               programs in 2018.                            exchange
                     164
                     short-term study
                     placements
                                                                                                                             77
                                                                                                                 faculty-led study
                                                                                                                      placements

           Gain confidence
           I wanted to leave my comfort zone
           and challenge myself by living in a
           different country. Vienna is an incredibly
           interesting place—there was always
           something to explore. I had to develop my
           German language skills and be flexible
           in my approach to problem solving.
           This experience taught me to be more
           self-assured and independent, traits an
           employer would look on favourably.

           Leah Dugdale

                                                                                                                                     7
Beyond the classroom
    Make the most of your university experience by getting         • AMPed (Association for advertising, marketing, public
    involved in a variety of real-world learning and development     relations and international business students)
    opportunities available to our students. Some of our           • QUT Consulting Society
    programs are exclusive to the QUT Business School.             • QUT Economics and Finance Society (EFS)
                                                                   • QUT Women in Business
    The Business Advantage Program                                 • QUT Starters.
    Develop your personal and professional skills and enhance
    your workplace competitiveness by taking advantage of this     In addition, you can join sporting, hobby, political and special
    free program available to all business students.               interest groups to socialise, have fun and learn new skills.

    Short modules are delivered by guest presenters, including
    experts from industry and community leaders.
                                                                   AIESEC
                                                                   The QUT Business School hosts a chapter of AIESEC, the
    The modules are highly interactive and offer you the
                                                                   world's largest student-run organisation. Present in over
    opportunity to form valuable connections. You will receive a
                                                                   110 countries and territories and with more than 80 000
    certificate for any completed modules to add to your résumé.
                                                                   members, AIESEC provides a platform for youth leadership
    While module offerings can change from semester to             development. Visit aiesecaustralia.org
    semester, here is a sample of what may be available:
    • Leadership                                                   Enactus
    • Emotional intelligence                                       Join the world's largest university-based, free-enterprise
    • Public speaking                                              organisation. Develop your leadership, communication and
    • Entrepreneurship                                             teamwork skills while creating and implementing community
    • Group work                                                   outreach projects that improve the quality of life for people in
                                                                   need. Apply to join the team at enactusqut.com
    • Facilitation skills
    • Social entrepreneurship
                                                                   Sponsorships
    • Design thinking
    • LinkedIn and employment preparation                          Enjoy opportunities to attend local and international events,
                                                                   and research seminars, or hear from international guest
    • Interview skills
                                                                   lecturers, as well as build your networks and industry
    • Networking.
                                                                   contacts.
    For more information, visit qut.edu.au/business/courses-       Recent activities include:
    and-study/real-world-learning/practical-learning               Brisbane Model United Nations Conference (BrisMUN)
                                                                   The Brisbane Model United Nations Conference (BrisMUN)
       More than 800 student participations in 29                  is a three-day academic simulation of United Nations
       Business Advantage modules in 2018.                         proceedings. Approximately 250 university students from
                                                                   around Australia gather in Brisbane and represent a country
                                                                   on mock UN committees, with the aim of debating and
    QUT foundry                                                    resolving international issues.
    At QUT we seek to amplify your degree through the
    development of your entrepreneurship competence. The           University Scholars Leadership Symposium
    QUT foundry is the place to meet other like-minded students    The University Scholars Leadership Symposium is a
    from across the university interested in learning about        humanitarian leadership program, held in the Asia-Pacific
    and practising entrepreneurship. With events like Ideas        region, where outstanding university students can learn,
    Launched, mentors and experts for you to meet, and other       explore and address global concerns regarding the plight of
    learning opportunities and programs, QUT foundry is the        those experiencing extreme poverty.
    place to co-work on entrepreneurial ideas and is the hub for
    all things entrepreneurship at QUT.                            Global Voices
                                                                   The QUT Business School has partnered with non-profit
    Student associations                                           organisation, Global Voices, to give a business student the
    Student associations can help you meet new friends,            opportunity to be a part of its funded youth delegations
    gain access to industry events and add to your university      engaging with international policy. Previous international
    experience. Whatever your business major, there is a student   delegations have attended the WTO Forum in Geneva,
    association for you. These include:                            Switzerland and the OECD Forum in Paris, France.
    • Business and Management Student Association (BAMSA)
    • HR Connect
    • QUT Accountancy Students' Association (QUTASA)

8
Skills for your career
The Business Advantage Program gave me the opportunity to hone my skills so that when it came to interview
time I felt well prepared. I now work as a management consultant for Nous Group and they are currently training
consultants using the same framework I learnt about at QUT, which makes you think how far ahead of the curve
Business Advantage was at the time.

Catarina Piperidis

Create business connections
QUT provided me with the perfect platform
to become an entrepreneur. Throughout
my degree I had opportunities to network
and build my connections. I made sure
that I attended events organised by all the
business societies when possible. Simple
things like attending QUT Accountancy
Students' Association (QUTASA) events
meant that I knew the people within the
society, and had a network of contacts
when I started my business.

Dhilukshan Ramalingam

                                                                                                                  9
Business on campus
     QUT has campuses at Gardens Point and Kelvin Grove in            Facilities at Gardens Point campus include:
     central Brisbane.                                                • 24-hour computing laboratories
     The Bachelor of Business is offered at the Gardens Point         • cafés and food court
     campus however you may need to attend classes at                 • indoor FINA-standard, 50-metre swimming pool and
     Kelvin Grove campus for electives or double degrees. Our           a gym
     campuses are linked by free shuttle buses. Visit qut.edu.au/     • bookshop and retail outlets
     campuses-and-facilities
                                                                      • Oodgeroo Unit
                                                                      • licensed bar
     Gardens Point campus
                                                                      • Gardens Theatre
     With more than 30 000 students, Gardens Point campus is
                                                                      • QUT Art Museum
     a prime location in Brisbane's city centre beside the Brisbane
                                                                      • Old Government House including William Robinson Gallery
     River, City Botanic Gardens and Parliament House.
                                                                      • medical centre and counselling
     Business students have exclusive access to some facilities
                                                                      • esports arena
     in Z block such as the Balcony on 9, a business lounge with
                                                                      • childcare centre.
     rooms for group study and a kitchenette, and a student
     lounge with open access to computers, cafés, study areas,
     televised news and digital announcements about what's on
     in the QUT Business School.

                                                                         Award-winning teaching staff
                                                                         At QUT you'll learn from internationally recognised,
                                                                         industry-engaged and award-winning lecturers.
                                                                         Among them is Associate Professor Amisha Mehta,
                                                                         a risk and crisis communications specialist who
                                                                         was recognised by the highest national university
                                                                         teaching awards program, the Australian Awards
                                                                         for University Teaching. Amisha creates learning
                                                                         experiences that leverage real-world risk and crisis
                                                                         uncertainty to help students develop real-time
                                                                         decision-making and communication skills. Amisha
                                                                         seeks to resolve real-world challenges identified
                                                                         by industry research in the classroom. This means
                                                                         that QUT students receive award-winning,
                                                                         industry-relevant training that leads the way in
                                                                         crisis communication.

10
Scholarships
QUT provides scholarships to support you and recognise            The Getting Started in Business Indigenous Scholarship
your achievements. Our scholarship programs are designed          supports exceptional school leavers to make the transition
to inspire academic excellence and to connect you with real-      from school to university, with $4000 paid in their first year
world experience that complements your degree.                    to assist with the cost of living, relocation, textbooks or other
                                                                  study-related expenses.
For information about Corporate Partners in Excellence
and Dean's Honours scholarship programs, refer to pages           The Laurie Cowled Indigenous Business Scholarship
12 and 14.                                                        supports female school leavers and TAFE graduates who
                                                                  have a genuine financial need with $5000 paid towards
Visit qut.edu.au/business/scholarships for the full range of
                                                                  deferred tuition fees (HECS–HELP) and study-related
scholarships and application closing dates.
                                                                  expenses.

Scholarships for high achievers                                   Indigenous Commonwealth Scholarships are available
                                                                  through the Equity Scholarships Scheme for Aboriginal and/
QUT's Excellence Scholarships and Sport Scholarships are
                                                                  or Torres Strait Islander students who are from low-income
awarded to students who have demonstrated outstanding
                                                                  backgrounds or experiencing financial hardship. Other
achievement in academic, sporting or creative fields. As well
                                                                  scholarships are also available.
as financial support, students have access to leadership
and development activities, and the opportunity to build
professional networks.                                            Scholarships for low-income students
                                                                  In 2020, the Equity Scholarships Scheme has around
Business Academic Excellence Scholarships                         $4 million in scholarships, bursaries and computers available
                                                                  for people who need financial help. All low-income students
Graduates from school with an OP 1 or 2 (excluding selection
                                                                  who plan to study at QUT in 2020 are encouraged to apply
rank adjustments) and nominate the Bachelor of Business,
                                                                  for Equity Scholarships.
Bachelor of Business—International or a business double
degree as your first QTAC preference, to qualify for a
Business Academic Excellence Scholarship worth $5000.             Scholarship for international students
                                                                  The Triple Crown scholarship is valued up to $29 000 and
Check your eligibility and apply using the link on the Business
                                                                  it is available to international students studying in Australia
Academic Excellence Scholarship web page.
                                                                  and overseas. Triple Crown scholars will receive a 25 per
                                                                  cent scholarship for all course fees, provided a minimum
Scholarships for Aboriginal and Torres Strait
                                                                  grade point average is maintained throughout the course.
Islander students                                                 The scholarship is available for direct entry into the Bachelor
The QUT Business School is committed to developing                of Business and some double degree programs. Visit
better access to university education for Aboriginal and          qut.edu.au/scholarships/triple-crown
Torres Strait Islander peoples to increase opportunities to
participate and succeed in their chosen field of study.

            Financial support
            In addition to equity scholarships, I was
            fortunate to receive the Laurie Cowled
            Scholarship for female Indigenous
            business students. The scholarships have
            given me enormous financial support so
            I can dedicate my time to furthering my
            studies and remain in Brisbane for my
            degree. It also gives me the opportunity
            to pursue worthwhile extracurricular
            activities and give back to my community.

            Kathryn Dorante

                                                                                                                                      11
Corporate Partners
     in Excellence scholarship program
     If you have an excellent academic record and demonstrated                            Applying for entry
     leadership potential, consider the QUT Business School's
                                                                                          You must be a current Year 12 student at an Australian
     Corporate Partners in Excellence (CPIE) scholarship program.
                                                                                          secondary school in 2019 (or in 2018 with no other university
     You will have the opportunity to apply the knowledge you                             studies undertaken) and apply through QTAC for a place in
     gain in the classroom within high-quality industry, commerce                         QUT's Bachelor of Business. You then need to apply directly
     or government internships. CPIE interns consistently report                          to the QUT Business School for a place in the CPIE program.
     they are valued as professionals, not just as students on
                                                                                          To be successful in your application you need to accept an
     work experience.
                                                                                          offer into the Bachelor of Business single degree program
     The CPIE program will allow you to work with other talented                          and achieve an OP 1–5. Please note, the Dean's Honours
     students, and will provide you with opportunities to network                         Program, the Bachelor of Business—International and double
     and develop your leadership abilities.                                               degrees are not aligned to this scholarship. QTAC selection
                                                                                          rank adjustments do not apply.
     CPIE advantages                                                                      The program is available to Australian citizens and
     Generous financial support                                                           permanent residents only.
     You will receive a total of $36 000 over three years towards                         For more information visit qut.edu.au/business/scholarships
     your course fees, textbooks and other study-related                                  or contact the QUT Business School Scholarships, Prizes and
     expenses. You must maintain a grade point average of 5.5                             Work Integrated Learning Coordinator on 07 3138 4632 or
     on QUT's 7-point scale throughout your studies to retain the                         email bus.scholarships@qut.edu.au
     scholarship.

     Career head start
     You will develop contacts with employers, completing two
     15-week, full-time internships as part of your degree, and
     graduate with a strong network of peers. You will also
     benefit from the opportunity to participate in contemporary
     business seminars and functions.

                                                                                              Gain the experience you need
                                                                                              QUT's CPIE scholarship program lit the pathway
                                                                                              to my professional career. Following a successful
                                                                                              term of work experience, I was contracted by my
                                                                                              host organisation in the corporate communications
                                                                                              field before I had graduated and later landed
                                                                                              a permanent position. I have worked on major
                                                                                              customer and community campaigns, disaster
                                                                                              relief events and strategic initiatives, and I
                                                                                              am confident QUT provided both the industry
                                                                                              exposure and experience critical to effectively
                                                                                              entering the workplace.

                                                                                              Holly Lister

12   This program will be offered in 2020 but the course structure is currently under review. For the latest course information visit qut.edu.au/study
Tailored internships
     I was fortunate to receive the Corporate Partners in Excellence scholarship, which included two four-month
     internships with QUT's esteemed corporate partners. This program gave me the opportunity to experience
     practising as an accountant in different types of firms. The scholarship was also a substantial help financially, as it
     helped me cover the costs of my course, textbooks and other materials.

     Paolina Di Trapani

2019 corporate partners
This scholarship has been made possible through the generous sponsorship of our 2019 corporate partners:

                                                                                                                               13
Dean's Honours Program
         2019 OP (excluding adjustments) 2                                              Dean's Honours Program scholarship
         2019 selection rank (excluding adjustments) 97
                                                                                        Dean's Honours students will be awarded a scholarship
         2019 ATAR (excluding adjustments) 97.00
                                                                                        valued at $20000 paid over the four-year program. Once
         QTAC code 413222                                                               you apply for the Bachelor of Business (Dean's Honours
         Campus Gardens Point                                                           Program) course through QTAC you do not need to apply
         Duration 3 years full time (bachelor degree) + 1 year full                     separately for this scholarship.
         time (honours)
         Assumed knowledge English (4 SA) and for accountancy,                          To be eligible you must be a current Year 12 domestic or
         economics, finance, financial planning and marketing:                          international student at an Australian secondary school
         Maths A, B or C (4 SA)                                                         in 2019 (or have graduated in 2018 with no other studies
         OP Guarantee No                                                                undertaken).
         Entry February
                                                                                        Please note that QTAC selection rank adjustments do not
                                                                                        apply to this program scholarship. Students may hold a QUT
     The Dean's Honours Program is a study program for                                  Excellence Scholarship and accept an offer into the Dean's
     high-achieving students, offering you financial support                            Honours Program. Only one merit scholarship will apply.
     to complete both your Bachelor of Business degree and                              Dean's Honours scholars must maintain a grade point
     honours.                                                                           average of 5.5 on QUT's 7-point scale throughout their
                                                                                        studies to retain the scholarship.
     Why do honours?
     An honours degree signals to potential employers that                              Is the honours program still available if I'm not accepted
     you are someone with exceptional ability, motivation and                           into the Dean's Honours Program?
     commitment to your field. It gives you the chance to further                       Even if you do not undertake the scholarship program,
     integrate the practical and conceptual knowledge gained                            you can still complete an honours year at the end of your
     through your degree.                                                               Bachelor of Business. Applications for honours are accepted
     As an honours graduate, you can clearly demonstrate                                from final-year Bachelor of Business or double degree
     an ability to undertake rigorous independent research.                             students with a grade point average of 5.5 or higher on
     Development of these skills will differentiate you from                            QUT's 7-point scale.
     your peers in the employment market. You may even
     discover your potential for research work and consider the                         Scholarship information
     opportunity to pursue an academic career through PhD                               For more information visit qut.edu.au/business/scholarships
     studies. A good result in your honours program provides you                        or contact the QUT Business School Scholarships, Prizes and
     with direct entry into our PhD program.                                            Work Integrated Learning Coordinator on 07 3138 4632 or
                                                                                        email bus.scholarships@qut.edu.au

     If you are in Year 11 or below, check the subject information on page 37.
     The Dean's Honours Program will be offered in 2020 but the course structure is currently under review. For the latest course information including entry
14   requirements, see the online course information at qut.edu.au/study
Stand out from the crowd
The honours year added a distinguishing aspect
to my résumé and a keen point of interest for
potential employers. The program afforded me
a balance between academic commitments
and extracurricular activities, including
opportunities to compete in business case
competitions, and complete internships in both
Australia and Japan. The critical thinking skills
developed through the honours year helped me
in my role as a consultant at Bain & Company.

Rhiannon Nind

                                                    15
BACHELOR OF

         Business—International
              2019 OP (including adjustments) 6                                               Your degree
              2019 selection rank (including adjustments) 89
                                                                                              Bachelor of Business—International consists of four distinct
              2019 ATAR (including adjustments) 89.00
                                                                                              parts over 32 units:
              QTAC code 413402
              Campus Gardens Point
                                                                                                Part 1–Core units
              Duration 4 years full time, 8 years part time ❏
                                                                                                Business core units provide an essential foundation, giving
              Assumed knowledge English (4 SA) and for accountancy,                             you the skills you need to succeed in business.
              economics, finance, financial planning and marketing:
              Maths A, B or C (4 SA)
                                                                                                Part 2–Primary major units
              OP Guarantee No
                                                                                                Your major is your main area of study. Choose one of 10
              Entry February and July
                                                                                                study areas available, the same as the Bachelor of Business.

         Increase your global employment opportunities and develop                              Part 3–International study year
         your intercultural skills with the Bachelor of Business—                               This component usually commences in your third year.
         International. This degree combines the three-year Bachelor                            Choose from our international year study options:
         of Business with one year of international studies and gives                           •   language and cultural immersion
                                                                                                •   second degree program
         you all of the outcomes of the standard degree plus the
                                                                                                •   special programs
         advantages of a year of specialist international studies.                              •   flexible exchange studies.

                                                                                                Part 4–Complementary study units
                                                                                                Make your degree your own by choosing:
                                                                                                • a second major
                                                                                                • a minor or extension
                                                                                                • a range of optional study units.

         QUT Business School partners

                                                                    England
                                                                                   Belgium

                                                                                                                  Norway
                                                                                       Netherlands
                                                               Scotland
                                                                                                               Finland

                                                                                                             Sweden
                                                               Ireland                              Denmark                                 Japan
                                                                                                    Poland
                                                                                                                                         Korea
     Canada                                                                                                   Germany
                                                                                                               Hungary           China
                                                           Portugal                                          Slovenia                                      Taiwan
                                                                                  Italy
                                                               Spain                                 Croatia
                                                                                                                                                  Hong Kong
     United States
                                                                                               Austria
     of America
                                                                                                                                                    Thailand
                                                                                                                India
                                                                France
                                                                                                                   Singapore

                       Colombia
                                                                              South                                      Indonesia
                                                                              Africa
                                  Chile

                                                                         more than
                                                                                           80                 partner schools in
                                                                                                                                           33            countries

         ❏
             Evening classes may not be available.
         If you are in Year 11 or below, check the subject information on page 37.
         The Bachelor of Business—International will be offered in 2020 but the course structure is currently under review. For the latest course information including
16       entry requirements, see the online course information at qut.edu.au/study
Your international study year
This degree offers options which are not available in a standard exchange program. Take advantage of specialist options
including:

 Language and                       Second degree program              Special programs                 Flexible exchange studies
 cultural immersion                 Study with one of three            Undertake a certificate          Study at one of our many
 A year of language, culture        specially selected partners for    program at selected partners     partner universities in a
 and business studies in a          one year (England, Norway          and you can be awarded           discipline area that may not
 region of your choice could        or France). You will qualify for   a certificate for studies in     be offered at QUT to enhance
 help prepare you for a career      their degree in addition to your   a related area, or apply to      your QUT degree.
 in that part of the world.         QUT degree.                        undertake an internship on
                                                                       exchange for credit.

Start your studies mid-year                                              the first year of your degree, however specific options cannot
                                                                         be guaranteed. If you maintain the required GPA you will be
You can commence this course in February or July, giving
                                                                         able to undertake an international study year even if you do
you the flexibility to start studying as soon as possible.
                                                                         not receive your first preference.

Additional course information
                                                                         Transferring programs
Grade point average
                                                                         If you do not maintain the required GPA or feel you are
Because your degree requires you to study for one year in                unable to continue in the Bachelor of Business—International
a different cultural living and learning environment you will            you will be able to transfer to the standard Bachelor of
need to demonstrate your academic ability in a university                Business degree.
setting. To be eligible for the year of international studies you
must maintain a grade point average (GPA) of at least 4.5
                                                                         Additional costs
on QUT's 7-point scale.
                                                                         As this degree includes a year of overseas study you need
                                                                         to plan for all additional costs associated with travelling
International study year options
                                                                         and living in another country. You will also be liable for the
While we hope to accommodate your international study                    full four years of study fees at QUT, however you will not be
preference, some options may be capped based on the                      required to pay tuition fees to the partner institution. See the
number of places on offer at the partner institution. Your               course details at qut.edu.au/study for more information.
international study component normally commences in your
third year. You will be asked to nominate your preference in

            Ready for an international career
            QUT's business international degree offered so
            many unique learning experiences. I completed an
            exchange in France and graduated with a Bachelor
            of Business Management from IESEG France as well
            as my QUT business degree. I now live and work in
            the Netherlands. My job involves building the brand
            through online presence and social media. I work with
            people from all over Europe, the USA and the United
            Arab Emirates, overcoming languages and cultural
            barriers—something that I was taught to navigate as
            part of my business international degree.

            Marcelle Brown

                                                                                                                                            17
BACHELOR OF

     Business
          2019 OP (including adjustments) 9                                               Minors and extensions
          2019 selection rank (including adjustments) 82                                  A minor combines your major with a second complementary
          2019 ATAR (including adjustments) 81.85                                         area of study that can be chosen from business or other
          QTAC code 413021                                                                study areas. Extensions provide further depth in your
          Campus Gardens Point                                                            primary major study area.
          Duration 3 years full time, 6 years part time ❏
          Assumed knowledge English (4 SA) and for accountancy,                           Choose from the following:
          economics, finance, financial planning and marketing:
          Maths A, B or C (4 SA)
          OP Guarantee Yes                                                                  Primary majors–8 units
          Entry February and July                                                           •   Accountancy
                                                                                            •   Advertising
                                                                                            •   Economics
     Career confidence                                                                      •   Finance
                                                                                            •   Financial planning
     QUT's Bachelor of Business degree equips you to confidently                            •   Human resource management
     enter the modern business world. It combines key business                              •   International business
     research and contemporary business best practice, and sets                             •   Management
                                                                                            •   Marketing
     demanding standards to create your future career options.                              •   Public relations

     Start your studies mid-year                                                            Extensions to primary majors–4 units
     You can commence this course in February or July, giving                               • Empirical finance (for finance majors)
     you the flexibility to start studying as soon as possible.                             • Marketing (for marketing majors)
                                                                                            • Professional accounting accreditation (for accountancy
                                                                                              majors)
     Design your degree                                                                     • Regulation and tax (for accountancy majors)
     You can tailor your studies to suit your interests and career
     aspirations through your choice of major and second major,                             Second majors–6 units
     minor, extension or optional units.                                                    •   Accountancy
                                                                                            •   Advertising
                                                                                            •   Business regulations
     Your business degree consists of three parts:                                          •   Chinese-English translation and interpreting
                                                                                            •   Economics
         Part 1–Core units                                                                  •   Finance
                                                                                            •   Forensics
         Business core units provide an essential foundation, giving
                                                                                            •   Human resource management
         you the skills you need to succeed in business.
                                                                                            •   Integrated marketing communication
                                                                                            •   International business
         Part 2–Primary major units                                                         •   Language
         Your major is your main area of study. Choose one of 10                            •   Management
         study areas available.                                                             •   Marketing
                                                                                            •   Public relations

         Part 3–Complementary study units
                                                                                            Minors–4 units
         Make your degree your own by choosing:
                                                                                            •   Accountancy
         • a second major
                                                                                            •   Advertising
         • a minor or extension
                                                                                            •   Applied economics
         • a range of optional study units.
                                                                                            •   Business regulations
                                                                                            •   Entrepreneurship
                                                                                            •   Finance
     Choose your main area of study                                                         •   Forensics and data analytics
                                                                                            •   Human resource management
     You will select a primary major from the 10 available study
                                                                                            •   Integrated marketing communication
     areas. Your major will become the focus of your business                               •   International business
     degree.                                                                                •   Language
                                                                                            •   Management
                                                                                            •   Marketing
     How does a second major work?
                                                                                            •   Public relations
     A second major is a sequence of units in a study area. You                             •   Quantitative economics
     can choose a complementary second major from any of the                                •   Tourism and entertainment marketing
     business major study areas, plus many other specialised
     areas. Subject area coordinators and school staff can help
     you choose a second major.                                                           Double degrees
                                                                                          Expand your career options even further by combining a
                                                                                          business degree with a degree from another faculty. For
                                                                                          further information see pages 33–35.

     ❏
         Evening classes may not be available.
     If you are in Year 11 or below, check the subject information on page 37.
     The Bachelor of Business will be offered in 2020 but the course structure is currently under review. For the latest course information including entry
18   requirements, see the online course information at qut.edu.au/study
Tailor your degree
to your interests
The range of different business majors available
and the opportunity to combine them with any
university-wide minor allowed me to create the kind
of career I wanted. I work at the Sid Faithful Brain
Cancer Research Laboratory at QIMR Berghofer
in a role that encompasses finance, HR, web
marketing and events coordination.

Courtney Jurd

                                                       19
Flexible study options
     Majors, minors and extensions                                     Primary major study areas as extensions
     You can study any of the 10 business majors as your second        A four-unit extension is available in the two primary major
     major, or choose from the following options.                      study areas of finance and marketing. See pages 24 and 30
                                                                       for more information.
     Business regulations
     The business regulations second major or minor for non-
                                                                       Applied economics
     accountancy students has been designed to cover key laws          This minor for non-economics majors focuses on the
     and regulations affecting organisations. These include            application of economic principles to current social and
     taxation law, corporations law, superannuation, governance        environmental issues.
     and financial planning. Units dealing specifically with
     workplace and industrial relations are also included in this      Entrepreneurship
     second major.                                                     This minor provides exposure to the new venture creation
                                                                       process and an understanding of the skills, knowledge
     Chinese-English translation and interpreting                      and experience required to be a successful entrepreneur.
     Develop cross-cultural awareness, bilingual competence,           The units are designed to give you an opportunity to
     translation and interpreting skills that will support and         develop your own creative skills while applying principles of
     enhance your employment opportunities. This major will            management, marketing and finance to the challenges of
     equip you with key knowledge and skills for translating and       starting a new business, growing a business, or managing a
     interpreting a wide range of written materials between            high-technology or family business.
     Chinese and English competently in real-world cross-
     language and cross-cultural situations.                           Empirical finance
                                                                       This extension for the finance major develops your advanced
     Forensics and data analytics (minor)                              technical and research skills by applying them to advanced
     Forensics is one of the fastest growing areas of business.        aspects of finance. You will develop a greater understanding
     This second major or minor, forensics and data analytics, will    of the theories and practices of modern finance. Studies in
     develop your skills in understanding business technologies        this area are the precursor to the finance honours program.
     and their impact on business operations. Forensics also
     develops skills and knowledge in analysing data using             Professional accounting accreditation
     business intelligence and forensic analysis processes that        This extension for accountancy majors contains additional
     assist in preventing fraud and understanding legal issues         units to provide further depth in your accountancy studies.
     associated with the use of technologies.                          It enables you to meet the academic entry requirements
                                                                       for CPA, CA ANZ, and IPA in their respective professional
     Integrated marketing communication (IMC)                          programs, and signals commitment within your chosen field
     IMC focuses on the strategic integration of the functions of      to employers.
     public relations, advertising, promotion and direct marketing
     to achieve brand equity and increase the effectiveness of         Quantitative economics
     promotional communications with target audiences. IMC             This minor is particularly suitable if you want to develop
     will complement marketing, public relations or advertising        quantitative modelling skills that are transferable to other
     majors. Adding a stronger emphasis on communications              fields such as finance and accounting. The minor is designed
     skills will see you well positioned to work in a variety of       for non-economics majors.
     industries, whether your interests lie in consumer goods,
     service industries, the public sector or charity organisations.   Regulation and tax
                                                                       This extension for accountancy majors prepares you for
     Language studies
                                                                       advisory roles across a range of business-related matters
     Language proficiency is an asset when competing for a             including tax planning and consulting, company secretarial
     career in a globalised economy, and multilingualism is vital      matters, business planning and structuring, superannuation
     to the economic and cultural health of Australia. Through the     fund services, and wealth creation and management.
     study of a language, you will have the opportunity to develop
     global knowledge, cross-cultural understanding and foreign        Tourism and entertainment marketing
     language skills. For information about your options to study
                                                                       If you are interested in either of these economically
     a language, visit qut.edu.au/languages
                                                                       important areas, you should consider this minor as an
                                                                       integral part of your business degree. Both the tourism and
                                                                       entertainment industries employ large numbers of business
                                                                       graduates, and both areas provide interesting and satisfying
                                                                       career paths both locally and internationally.

20
Accountancy
If you have a head for numbers, an interest in how                                   Career outcomes
businesses work and the ambition to plot your own path in
                                                                                     You'll be prepared for positions such as accounting
the business world then an accountancy degree could help
                                                                                     information systems consultant, auditor, business analyst,
you achieve your goals.
                                                                                     business adviser, business risk and governance consultant,
Accountants work all over the world across a range of                                chief financial officer (CFO), financial accountant, financial
industries. All businesses require accountants, and many                             manager or management accountant.
chief executive officers, board directors and entrepreneurs                          The forensics and data analytics minor can lead to roles
have accountancy degrees. QUT's accountancy students                                 such as forensic accountant or data analyst.
graduate with more than just technical accounting
                                                                                     Completing a second major in finance can lead to
knowledge, they develop strategic business knowledge and
                                                                                     opportunities in areas such as investment management.
the analytical and communication skills that allow them to
succeed in a variety of business roles.                                              By completing the regulation and tax extension you will
                                                                                     gain skills and knowledge that can lead to qualification as
Why choose this course?                                                              a tax agent.

QUT's accountancy major offers you practical experiences                             The professional accounting accreditation extension will
and opportunities to network with potential employers                                help you achieve a globally recognised qualification. See
while you are still studying. You will interact with and form                        professional recognition details below.
connections with professionals and future employers
through work placements and industry events.                                         Professional recognition
QUT offers up to 20 industry engagement events to                                    Graduates who complete the accountancy major and the
accountancy students each year. These events are attended                            professional accounting accreditation extension meet the
by all major accounting firms as well as small and medium                            academic entry requirements for membership of CPA
enterprises. Events like the Big 4 and Mid-Tier Roadshow, as                         Australia, Chartered Accountants Australia and New
well as the Boardroom Seminar Series, offer students the                             Zealand (CA ANZ), the Institute of Public Accountants
opportunity to network with accounting professionals and                             (IPA), as well as enrolment in their respective professional
gain industry relevant knowledge.                                                    programs. Graduates are also eligible for exemptions in the
                                                                                     qualifying program for membership of the Association of
                                                                                     Chartered Certified Accountants (ACCA) and the Chartered
    Mentoring by professionals                                                       Institute of Management Accountants (CIMA). Graduates
    QUT has over 40 career mentors from the                                          who only complete the accountancy major will need to do
    accounting industry who provide career                                           additional units after graduation to meet these professional
                                                                                     accounting body requirements.
    guidance to students.
                                                                                     Students who complete specified units under the regulation
                                                                                     and tax extension may also meet the academic entry
                                                                                     requirements for registration as a tax agent with the Tax
                                                                                     Practitioners Board.

    Set yourself up for an amazing career
    I worked at PwC as a trainee, starting straight out from
    high school. QUT's real-world approach and flexibility let me
    study while working full time and meant I could apply my
    learnings to my job straight away. PwC was very supportive;
    I was promoted several times while studying. Upon
    graduation I was already a manager at the firm, and I made
    partner at the age of 27, one of the youngest ever at PwC.

    Stuart Landsberg

The Bachelor of Business will be offered in 2020 but the course structure is currently under review. For the latest course information including entry
requirements, see the online course information at qut.edu.au/study                                                                                      21
Economics
     Economics provides an insight into how key players in the                                Learn how to change the world
     economy respond to our changing world.
                                                                                              International study tours with a focus on
     From fast-paced technological change to world-changing                                   development economics will give you practical
     political events that are redefining the global economic                                 insight into global economic issues, so you can
     landscape, market disruption has become the norm.
                                                                                              use your knowledge to be part of the solution.
     Businesses that understand economics will have a key
     advantage in navigating this turmoil.
                                                                                          As well as having the opportunity to undertake a work
     Within the policy sphere, the big issues include obesity,
                                                                                          integrated learning unit, students can enrol in an
     ageing populations and climate change. Economic input will
                                                                                          international study tour in development economics, apply
     inform effective policies that deliver outcomes to ensure a
                                                                                          economic principles and models to develop solutions, and
     better future for both this generation and those yet to come.
                                                                                          learn about useful tools such as cost-benefit analysis.

     Why choose this course?
                                                                                          Career outcomes
     QUT provides you with opportunities to learn outside of
                                                                                          Economics provides you with a diverse range of career
     the classroom. Early in the degree you will participate in
                                                                                          options. Graduate positions include:
     practical experiences that offer a real-world context for
     understanding economic theory. You will learn from industry                          • business analyst
     professionals and develop the tools and techniques you                               • business consultant
     need to analyse business problems and find solutions.                                • private and public sector economist

     Students choose this degree because of the range of study                            • public sector manager.
     options available to them. Whether your career aspirations
     include higher studies in economics, or employment in public
     or private sector organisations you can tailor your degree to
     suit your interests.

                                                                                              Follow your passion
                                                                                              A career in economics was a natural fit for my
                                                                                              passion for public and economic policy. Economics is
                                                                                              the universal language of decision making and I can
                                                                                              see the difference it makes in shaping people's lives
                                                                                              through the work I do at Deloitte Access Economics.
                                                                                              The mix of theoretical, technical and very practical
                                                                                              skills I gained at QUT was the beginning of my
                                                                                              passion for economics, and my career in it.

                                                                                              Claire Atkinson

     The Bachelor of Business will be offered in 2020 but the course structure is currently under review. For the latest course information including entry
22   requirements, see the online course information at qut.edu.au/study
Prepare for a global career
Sam Senior represented QUT at international business case
competitions in Hong Kong, Singapore, Vancouver, Los Angeles
and Montreal. He also won Australia's CPA Big Break Project
after tackling a real-life business challenge for the Make-A-Wish
children's charity. Sam is now working with Bain & Company in
San Francisco.
I'm lucky enough to work in the heart of Silicon Valley and help
solve the hardest strategic problems for some of the world's
biggest tech companies.
QUT's global connections and international business competition
experience really helped my career take off.

Sam Senior

             Watch the video to hear
             more about Sam's story.

                                                                    23
Finance
     Finance is a dynamic field, focusing on the borrowing,                               If you are part of the Student Managed Investment Fund,
     lending and investing of money by individuals, financial                             you will use cutting-edge Bloomberg investment analysis
     institutions, businesses and government organisations.                               and financial modelling tools to trade in shares, bonds and
     Finance professionals analyse and interpret information                              other securities with real money.
     to forecast cash flows and assess risk. They make decisions
     that maximise financial wealth. If you are fascinated
     by foreign investment, exchange rates, stock market                                      Gain a deeper understanding
     fluctuations or corporate finance, consider a finance degree.                            Our student managed investment fund
                                                                                              is designed to provide you with hands-on
     Why choose this course?                                                                  experience in managing a real investment
     QUT's finance course focuses on authentic learning to                                    portfolio.
     prepare you for the real world. You'll be connected with
     industry and will benefit from listening to real-world
                                                                                          Career outcomes
     practitioners as they explain how the value of investments
     change over time.                                                                    Jobs in finance are abundant as all organisations require
                                                                                          finance professionals. Work in any industry in investments,
     Throughout this course you'll take part in hands-on projects
                                                                                          fund management, brokerage, insurance, banks, and private
     including capital investment appraisal, firm valuation,
                                                                                          and listed firms. Graduate positions include financial analyst
     portfolio allocations and risk management using up-to-date
                                                                                          and adviser, finance dealer and broker, retail and investment
     information from our Economics and Finance Bloomberg Lab.
                                                                                          banker, and risk manager.
     QUT's Economics and Finance Bloomberg Lab gives you
     access to data from Bloomberg, providers of real-time                                Professional recognition
     financial data to most of the world's top financial institutions.
                                                                                          Graduates of the finance major meet the academic
     This comprehensive set of data on companies, commodities
                                                                                          requirements for associate membership of the Financial
     and economies will allow you to conduct real-world financial
                                                                                          Services Institute of Australasia.
     analysis with the theories you have learnt in the classroom.
     In your final semester in the finance capstone unit, you will be
     working in teams and deliver a pitch to institutional investors.

                                                                                         Learn to think strategically
                                                                                         The best part of my job as the Relationship Manager
                                                                                         with Westpac Commercial is working with innovative
                                                                                         and strategic-minded individuals behind the
                                                                                         commercial entities within our customer base. I
                                                                                         experience first-hand the challenges our business
                                                                                         clients face. At QUT I learnt to think critically and
                                                                                         strategically, with a view to finding solutions and
                                                                                         achieving outcomes—skills I apply every day as I
                                                                                         advise our major clients on funding strategies.

                                                                                         Daniella Dinkha

     The Bachelor of Business will be offered in 2020 but the course structure is currently under review. For the latest course information including entry
24   requirements, see the online course information at qut.edu.au/study