CAPHD 2018 Conference - Universalism and Oral Health Care: Local Solutions to a Global Problem
→
If your browser does not support JavaScript, please read the page content below:
CAPHD 2018 Conference - Universalism and Oral Health Care: Local Solutions to a Global Problem
→
CAPHD 2018 Conference Universalism and Oral Health Care: Local Solutions to a Global Problem September 21 & 22, 2018 Vancouver, British Columbia www.caphd.ca/professional-development/caphd-annual-conference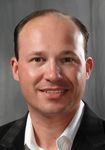 !2 CONTINUING EDUCATION (CE) CREDIT HOURS FRIDAY: 7 credit hours SATURDAY: 7 credit hours FULL CONFERENCE & AGM: 15 credit WELCOME FROM CONFERENCE CHAIR Across the world, those that bear the greatest burden of oral disease tend to be members of socially and economically marginalized groups, and are generally the least likely to be able to afford care. In Canada, local initiatives aimed at benefiting the underserved are believed to eliminate or reduce affordability as a barrier to care and, as such, reduce associated inequities in oral health. The 2018 Canadian Association for Public Health Dentistry Annual Conference will encourage dialogue and promote discussions around locally-driven oral health care initiatives that aim to optimize universal access to care. The conference will give delegates the opportunity to listen to world-renowned speakers, attend oral presentations showcasing the best in dental public health research and initiatives across Canada, appraise poster presentations highlighting some of Canada's best local and national dental public health activities, and participate in a number of conference workshops.
The conference committee welcomes you to experience the West Coast vibe and its mild weather! Home of the White Caps, BC Lions and the Canucks, Vancouver is a vibrant, eclectic and friendly seaport city, surrounded by mountains and parks. It is one of the Canada's densest and ethnically diverse cities, with a thriving art (remember to visit the Emily Carr University pf Art + Design) and theatre scenes, local cafes, outdoors adventures, and its unique neighbourhoods. The Vancouver Art Gallery, steps away for the CAPHD 2108 Conference venue at Robson Square, is known for its works by regional, national and international artists, while the Museum of Anthropology at the University of British Columbia houses preeminent First Nations collections. The Stanley Park and Queen Elizabeth Park will transport you to a greenland inside the city, while the seawall will let you soak up the sun at the seashore. Come and explore Vancouver this September 2018!
Dr. Mario Brondani, CAPHD President and Conference Committee Chair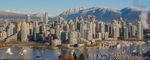 !3 SCHEDULE FRIDAY, SEPTEMBER 21 Time Friday September 22, 2017 7:30 - 8:30AM Registration and Coffee, Poster set-up (Foyer C300/HSBC Hall) 8:30 - 8:45AM Welcome and Opening Remarks: Dr. Mario Brondani, CAPHD, Opening Prayer by First Nation Health Authority Elder (C300 Theatre) 8:45 - 9:15AM Why Disease Doesn't Always Respond to Treatment: The Solution Lies in Community Action Dr. Mary J McCullum, Manitoba Senator (C300 Theatre) 9:15 - 10:15AM Scientific Session I (C300 Theatre) 4 presenters to be announced 10:15 - 10:30AM Networking and Nutrition Break (C300 Foyer) 10:30 - 11:30AM Keynote Speaker I: Dr. Burton Edelstein (C300 Theatre) 11:30AM - 12:00PM Dr. James Leake Student Bursary Abstracts (C300 Theatre) 2 presentations to be announced 12:00 - 12:30PM Alliance for a Cavity-Free Future: Dr. Robert Schroth (C300 Theatre) 12:30 - 1:30PM Lunch (C300 Foyer) and Poster Presentations (HSBC Hall) 1:30 - 2:30PM Keynote Speaker II: Universalism, Public Health and the NHS- Reflections From Across the World Dr. Richard Watt (C300 Theatre) 2:30 - 3:30PM Scientific Session II: 4 presenters to be announced (C300 Theatre) 3:30 - 3:45PM Networking and Nutrition Break (C300 Foyer) 3:45 - 5:00PM Panel Discussion: Community Clinics and Access to Care- Local Solutions (C300 Theatre)

!4 SCHEDULE SATURDAY, SEPTEMBER 22 Time Saturday September 23, 2017 8:00 - 8:30AM Registration, Breakfast & Opening Remarks by Dr. Mario Brondani, CAPHD (C300 Foyer and Theatre) 8:30 - 9:20AM Equip and Health Equity Principles- Cultural Safety, Trauma and Violence Informed Care (C300 Theatre) Dr. Bruce Wallace and Dr. Colleen Varcoe 9:20 -10:20AM Scientific Session III (C300 Theatre) 4 presenters to be announced 10:20 - 10:30AM Networking and Nutrition Break (C300 Foyer) 10:30AM - 11:00AM Updates from the Office of the Chief Dental Officer (C300 Theatre) Dr. James Taylor 11:00AM - 12:20PM Universal Oral Health for First Nations in BC- What Does Culture Have to do with it? (C300 Theatre) Mr. Joe Gallagher, Ms. Carol Yakiwchuck 12:20AM - 1:15PM Lunch with Poster Presentations (C300 Foyer) 1:15 - 2:00PM Children's Oral Health Initiative- Access to Care and Children (C300 Theatre) Dr. Kavita Mathu-Muju 2:00 - 3:00PM Scientific Session IV- (C300 Theatre) 4 presenters to be announced 3:00 - 3:15PM Networking and Nutrition Break (C300 Foyer) 3:15 - 5:00PM CAPHD Annual General Meeting (C300 Theatre)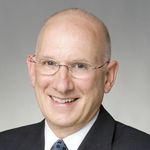 !5 FRIDAY SEPTEMBER 21 Why Disease Doesn't Always Respond to Treatment: The Solution Lies in Community Action Dr. Mary J McCullum, DMD Dr. McCallum received her diploma of Dental Nursing from the Wescana Institute of Applied Arts and Sciences (WIAAS) in Regina Saskatchewan in 1977. She received her diploma from the School of Dental Therapy which was located in Fort Smith, NWT in 1979. The dental therapy program had introduced a 6 week short course for dental nurses who were then educated and trained to work on adults. She graduated with her DMD from the Faculty of Dentistry at the University of Manitoba in 1990. Mary Jane McCallum and her husband Ron Phillips, have two daughters Courtenay and Keeley Phillips. Mary Jane and her family have just reunited with her son who she had given up for adoption in 1975. Mary Jane McCallum is a citizen of the Barren Lands First Nation in Brochet, Manitoba. She attended the Guy Hill Residential School in The Pas for 11 years. She started her work as a dental assistant in 1973, attained her Dental Nursing Diploma in 1977, her Dental Therapy Diploma in 1979 and her Doctor of Dental Medicine in 1990. She worked as an Assistant Professor supervising 4th year dental students as well as providing dental treatment in Churchill in the first year after graduating. She moved on to provide dental care in all the northern nursing stations that have a clinical set-up as well as some of the southern health centres for the majority of the past 27 years. She worked as the Regional Dental Officer from 1996 - 2000 for the province of Manitoba.
Dr. McCallum has spoken on many occasions to different groups throughout Manitoba and Saskatchewan about the residential school experience. She became a Canadian Senator on Dec. 2, 2017.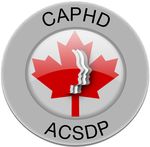 !6 Universalism and Oral Health Care: Possible or Impossibly Contradictory? Universalism" -- defined as concern for others without regard to national, tribal, or other allegiances – suggests that oral health care needs to be equally accessible to all. This principle is central to dental public health ideals and practice yet may be inherently contradictory because dental care cannot be successfully delivered "without regard" for individual identities that express themselves as social and behavioral health determinants. Local solutions have traditionally focused on alternative workforce, payment, and delivery sites for the poor that raise concerns of "second tier" dentistry. Local solutions, instead, need to be focused on triage, risk reduction, and disease management because these consider each person holistically thereby being both Universal and individualized without risk of compromise. One such local solution for early childhood caries management, "MySmileBuddy," will be offered as an example of both universalism and individualization in dental public health practice Dr. Burton Edelstein, DDS, BA, MPH Columbia University Mailman School of Public Health Burton L. Edelstein DDS MPH is Professor of Dental Medicine and Health Policy & Management at the Columbia University Irving Medical Center and Chair, Population Oral Health at the Columbia University College of Dental Medicine in New York City. He is Founding Chair Emeritus and Senior Fellow in Public Policy at the Children's Dental Health Project (www.cdhp.org) in Washington DC. A Board certified pediatric dentist, Edelstein has advanced the interests of underserved and socially-disadvantaged children and their families as a clinician, US Senate staffer, US federal consultant and Commissioner, child advocate, policy activist, entrepreneur, administrator, and researcher. A graduate of Binghamton University, University of Buffalo School of Dental Medicine, Harvard Chan School of Public Health and The Children's Hospital Boston, his work has been recognized by multiple professional, advocacy and academic groups.
FRIDAY SEPTEMBER 21
!7 FRIDAY SEPTEMBER 21 Alliance for a Cavity-Free Future Dr. Robert Schroth will present the activities from the Alliance for a Cavity-Free Future Canada-US chapter, and well as recognize past recipients from ACFF Canada US interprofessional grants. Key points to be discussed: • What is the Alliance for a Cavity-Free Future (ACFF), special focus on ACFF Canada-US chapter • The extent of the Canada burden of dental caries • ACFF Canada-US Inter-professional grants application 2018-2019 • ACFF-CAPHD Scholarship 2020 ( 1st recipient in 2018) • Invite to celebrate every year World Cavity Free Future Day • What are the next steps required in joining to progress towards a cavity-free future? Dr. Robert Schroth, Robert J Schroth DMD, MSc, PhD Dr. Robert Schroth (DMD MSc PhD) is an Associate Professor in the Department of Preventive Dental Science (College of Dentistry) and the Departments of Pediatrics & Child Health and Community Health Sciences (College of Medicine) at the University of Manitoba. He is also a research scientist at the Children's Hospital Research Institute of Manitoba. Dr. Schroth is a dental clinician-scientist, practicing out of two inner city community-based dental clinics in Winnipeg. His research focuses on early childhood oral health and the epidemiology of Early Childhood Caries (ECC) in at-risk populations particularly among Indigenous children. Some of his work has examined the role of prenatal factors, including vitamin D levels, on the oral health of infants and preschool children. His research has also documented associations between ECC and poor nutritional status. He also co-facilitates an early childhood oral health promotion and ECC prevention project in Manitoba, Healthy Smile Happy Child, which uses community development principles to promote oral health, and includes program evaluation and research.
!8 KEY NOTE SPEAKER II Unviersalism, Public Health and the NHS-Reflections From Across the Pond. Health care systems around the world are under increasing pressure to meet the needs of their populations, address health inequalities and provide high quality care, all within tightly restrained budgets. This presentation will reflect on recent experiences from the UK on how dental services can respond to these challenges. A major focus of the presentation will be to consider universal health coverage (UHC) and its implications for oral health and dentistry. The World Health Organisation is heavily promoting UHC as an important policy shift for health care systems. What does UHC mean for dentistry in terms of population coverage, range of clinical/ preventive services provided and out-of- pocket expenditure? This presentation will also consider the principles of proportionate universalism as a key policy option to address oral health inequalities. It is very apparent that current policy approaches to improving dental access and addressing oral health inequalities have largely failed. New more radical approaches are needed. Hopefully this presentation will provoke discussion, debate and ultimately action.
Dr. Richard Watt, BDS, MSc, PhD, FFPH University College London, Department of Epidemiology and Public Health Chair in Dental Public Health, UCL Director of Research and Development, CNWL Professor. Chair and Honorary Consultant in Dental Public Health. NIHR Senior Investigator. Director of Research, Development & Innovation, CNWL Research Department of Epidemiology & Public Health. University College of London.
!9 PANEL DISCUSSION Local Solutions to a Global Problem Panellists are community clinic front line workers, advocates and managers who are trendsetters in their respective fields locally, and will respond to the keynote speakers, the James Leake and ACFF awardees, and the scientific sessions presenters on the issue of access to oral health care to all. They will bring a breadth of experiences to encourage an open dialogue on the issue of universal access to oral health care locally and in Canada while sharing information about the role that their community clinics play in providing oral health care to underserved populations.
Panelists: • Ms. Linda Ferris, Coordinator Victoria Cool Aid Society • Mr. Stephen Leary, Executive Director Strathcona Health • Ms. Jeannie Villanueva, Dental Office Administrator MidMain Community Heath Centre • Mrs. Maria Botero, Dental Program Manager Reach Community Health Centre • Melinda Markey, Director – Human and Social Development Elizabeth Fry Society of Greater Vancouver
!10 SATURDAY SEPTEMBER 22 Equip and Health Equity Principles- Cultural Safety, Trauma and Violence Informed Care Equip and health equity - cultural safety, trauma and violence informed care, harm reduction related to providing dental care to vulnerable populations. EQUIP Health Care is a broader program of research that consists of various projects focused on specific care areas – like Primary Health Care and Emergency Departments. EQUIP Health Care brings together an interdisciplinary team of researchers and knowledge users from: nursing, medicine, population and public health, community health sciences, and information and media studies, and leaders in Indigenous health, women's health, and emergency and primary health care. We can present the concepts and end with linking people to the KTE resources developed and the upcoming online modules, links below. Dr. Bruce Wallace, BA, MSW, PhD Assistant Professor, School of Social Work at University of Victoria. His research focuses on poverty, health and equity where he brings over twenty years of experiences with non-profit agencies, often collaborating with consumer- led agencies focused on poverty, homelessness, health, mental health and substance use. He is a Collaborating Scientist with the Canadian Institute on Substance Use Research and Co-Chair of the Pacific Housing Research Network (PHRN). Bruce's recent research has been responsive to the illegal drug overdose emergency in BC as he co-leads several research initiatives including analysis of the implementation and impacts of the novel overdose prevention sites established in Victoria BC. Also, he is the principal investigator of a CIHR funded project "Closing the health equity gap: Implementing health equity in harm reduction responses to the opioid overdose crisis" in which he collaborates with AIDS Vancouver Island, Society of Living Illicit Drug Users (SOLID), and Victoria Cool Aid Society to explore the implementation of health equity in harm reduction – or equity-based harm reduction. Bruce teaches in both the graduate and undergraduate program, currently teaching policy and research courses. Dr. Colleen Varcoe, RN, BSN, MEd, MSN, PhD Professor at School of Nursing at UBC. She is the Nominated Principal Investigator for EQUIP Emergency and her research focuses on women's health with an emphasis on violence and inequity and the culture of health care, with aims to promote ethical practice and policy in the context of violence and inequity. Colleen is committed to creating more just and ethical health care while examining how the inequities of ethnicity, class, place and ability are central to violence against women. She is especially interested in advancing ethical healthcare policy and practice. Her various research projects converge to enhance practice and policy in the context of violence and inequity.
!11 SATURDAY SEPTEMBER 22 The New Office of the Chief Dental Officer (OCDO) Mandate: Still Upstream, Integrated & Evidence-Based Earlier this year, the OCDO had approved its first official Mandate since becoming a part of the Public Health Agency of Canada in 2012. Its core elements are as follows: MANDATE To advance population level oral health through health promotion, disease prevention and professional/technical guidance with an emphasis on vulnerable populations. KEY ACTIVITY AREAS Oral Health Leadership- Working with partners and stakeholders nationally and internationally to identify emerging issues, advise, facilitate, convene and build consensus.
Oral Health Evidence- Working with partners and stakeholders to identify data and knowledge gaps, inform and support oral health surveillance and research, and develop and disseminate analysis. Oral Health Integration- Working with partners and stockholders to integrate oral health knowledge into health policies and programs. The Chief Dental Officer (CDO) will discuss this Mandate, and the current OCDO activities that are driven by it. Dr. James C. Taylor, DMD, MA Chief Dental Officer of Canada Following his retirement as CDO of the Canadian Armed Forces, James was appointed as the CDO of Canada in the Public Health Agency of Canada. His role in the Federal Health Portfolio and indeed across the federal government is to work with key public and non-public elements of the Canadian health community, and indeed our global counterparts, to improve the oral health of Canadians and particularly that of our most vulnerable populations; he also works to foster the awareness of oral health as a key factor in general health. Among other service roles in the international oral health community, James currently serves as the Secretary of the FDI World Dental Federation Section of CDOs & Dental Public Health, as a member of the steering committee for the Network for Canadian Oral Health Research; as a member of the Standards Council of Canada delegation to the ISO Technical Committee 106 on Dentistry, as the Chair of the Public Service Dental Care Plan Board of Management (PSAC Component), and as a reviewer for the Canadian Journal of Public Health.
!12 SATURDAY SEPTEMBER 22 Universal Oral Health for First Nations in BC- What's Culture Got to Do with It? In May 2011, BC First Nations leadership came together and collectively made the largest self-determination decision made in the province of BC - to take control over their own health and wellness. Creation of the First Nations Health Authority (FNHA), a first of its kind in Canada, is an institution created by First Nations people for First Nations people. Working to change 'the system' from sickness to wellness, the FNHA champions a holistic view of health and wellness that acknowledges and includes an individual's physical, mental, emotional and spiritual well- being. These are intrinsically linked to an individual's connections and relationships with family, community, culture, and land. Join the First Nations Health Authority in a discussion on how this applies through an oral health lens – learning of the current state of equity as a result of colonialization and striving for the way forward through a First Nations approach.
Ms. Carol Yakiwchuk, DipDH, BScDHyg, MHS, RDH Manager, Oral Health, FNHA In January 2016, Carol Yakiwchuk joined the FNHA as its Manager, Oral Health. Her passion is empowering First Nations people via a leading wellness-based, oral health program. Carol has held project and dental hygiene management, consulting, and educational positions at universities, colleges, institutes, associations, and regulatory bodies. Her leadership roles include: director, chairperson and president of the Canadian Dental Hygienists Association; Governor, National Dental Hygiene Certification Board; member on national and regional steering committees; and Regional Clinical Advisor in Canada for Special Olympics' oral health program. Along with a number of awards accolades received throughout her career, Carol is most proud of being honoured recently with the Golisano Leadership Award (2016) and the University of Manitoba's School of Dental Hygiene 2017 Alumni of Distinction Award. Mr. Joe Gallagher, CEO First Nation Health Authority Joe Gallagher, Kwunuhmen, is Coast Salish, of Tla'amin First Nations and serves as the Chief Executive Officer for the FNHA. Over the past decade, Mr. Gallagher was a lead in the formation of a new health governance partnership between BC First Nations, the province of BC, and the government of Canada which included the negotiation of the successful transfer of federal health services to BC First Nations control. This work, a first for Canada, led to the formation of the FNHA, a wellness organization driven by the First Nations holistic and traditional perspective of health and wellness. A senior leader in health for the past 10 years, Joe brings over 25 years' experience in community development, intergovernmental affairs and negotiations. Throughout his career, Joe has worked with all levels of government, First Nations communities and organizations in both
!13 CAPHD Annual General Meeting: Saturday September 22, 2018 The annual general meeting is an opportunity for members of the CAPHD to learn more about what the association's board and volunteers have been working on over the past year and to provide input into the future direction of CAPHD. To become a member of CAPHD visit: www.caphd.ca/membership SATURDAY SEPTEMBER 22 The Children's Oral Health Initiative for Indigenous Children and Caregivers This presentation will: 1 Describe the Children's Oral Health Initiative (COHI), a community-based oral health prevention program initiated by the federal government in 2004 to enhance access to preventive dental services for children living in rural and remote First Nations and Inuit communities.
2 Explore the personal experiences and opinions of COHI from the perspective of First Nations families whose children had enrolled in the program. 3 Investigate the effect of community health workers in the COHI in improving access to preventive dental services for children. Dr. Kavita Mathu-Muju, DMD, MPH, FRCD(C). Assistant Professor, Pediatric Dentistry, Faculty of Dentistry, University of British Columbia, Vancouver, BC. Dr. Mathu-Muju obtained her DMD at the University of Manitoba in 1993. She subsequently matriculated in the pediatric dentistry graduate program at the School of Dentistry, University of North Carolina – Chapel Hill. Her research has focused predominantly on issues of access to oral health care for children from marginalized segments of society: economically disadvantaged children, children with special health care needs (CSHCN) and children living in First Nations and Inuit (FN/I) communities.
!14 : Coast Coal Harbour Hotel Preferred rates for CAPHD delegates. https://book.passkey.com/e/49626928? utm_source=1485001&utm_medium=email&utm_campaign=279410850&trkid=4979857 02&linkid=1516393413 1.800.663.1144 Group Code: CCC-GFC6606 Conference Venue: University of British Columbia, Robson Square Campus Address: 800 Robson St, Vancouver, BC V6Z 3B7 Website: https://robsonsquare.ubc.ca Sky Train: https://www.translink.ca/Schedules-and-Maps/SkyTrain.aspx Hotel Accommodations: CONFERENCE ARRANGEMENTS
!15 CAPHD/OAPHD CONFERENCE REGISTRATION FORM 2018 Name (Given/Surname): Mailing Address: City/Province/Postal Code: Phone Number: E-mail address: Information for your name card (Name/Work place) Please indicate if you have food allergies that require meal modification: Please check professional designation: Public Health Dentist Dentist Dental Hygienist Dental Therapist Dental Assistant Other: SELECT FEE CATEGORY: REGISTRANT DESCRIPTION FULL CONFERENCE (SEPTEMBER 21-22) DAILY RATE EARLY BIRD RATE | REGULAR RATE (Until Aug. 1) EARLY RATE | REGULAR RATE (Until Aug.1) CAPHD Member CAPHD Student Member Non-CAPHD Member $175 $350 $237 $437 $100 $200 $200 If Daily Rate was selected, please indicate the day you are attending: Friday, September 21 Saturday, September 22 $400 $212 $387 $125 $250 PAYMENT METHOD: Cheque (must accompany registration form, especially if cheque is from an employer, so we know who payment is for) MAKE CHEQUE PAYABLE TO: The Canadian Association of Public Health Dentistry.
If you wish to pay by VISA or MasterCard please register online at www.caphd.ca and make payment through PayPal. We do not take credit cards over the phone. MAIL REGISTRATION TO: CAPHD, c/o Andrea Richard, P.O Box 602, Manitouwadge, ON, P0T 2C0 If you have questions please email: info@caphd.ca
!16 COLLABORATORS AND PARTNERS EXHIBITORS SPONSORS British Columbia Dental Association Office of the Chief Dental Officer