CECIL COLLEGE TRAIN for a job - Career & Community Education FALL 2018
Page content transcription
If your browser does not render page correctly, please read the page content below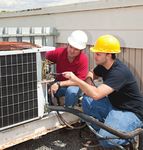 HVAC/R
                               APPRENTICESHIP PROGRAM @ CECIL COLLEGE

                                EARN while you LEARN
                                and prepare yourself for a career in the HVAC/R trade!
                               EARN YOUR JOURNEYMAN LICENSE
                                • Earn your Journeyman License by completing our new, four- year
Your Future in the Trades         HVAC/R Apprenticeship program.

BEGINS HERE                     • Combining both on-the-job training and classroom instruction, students
                                  will learn the skills necessary to work in the HVAC/R industry.
    • Expert Instruction
                                • Upon successful completion of the program, students can earn
    • Affordable Training
                                  their journeyman license for the state of Maryland.
    • Workforce Ready

     Find out more at                     For more information, email skills4u@cecil.edu
 www.cecil.edu/skilledtrades                           or call 443-907-1379.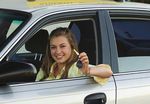 TABLE OF CONTENTS

                                                                            WORKFORCE TRAINING                                                       ADULT EDUCATION
 Getting Started                                                            Healthcare Careers ............................................5
                                                                              American Heart Association/CPR AED
                                                                                                                                                     GED Test Preparation ......................................32
                                                                                                                                                     ESOL .................................................................34
 at Cecil                                                                     Medical Administrative Assistant
                                                                              Medical Assistant                                                      LIFELONG LEARNING
                                                                              Medicine Aide
 Learning Options ............................................2               Nursing Assistant/GNA                                                  Adult & 60+ Personal Enrichment ..................35
                                                                              Paramedic                                                                Arts/Crafts
 Location Codes ................................................3             Pharmacy Technician                                                          Ceramics
                                                                              Phlebotomist                                                                 Crafts
                                                                              Physician Professional Coder                                                 Floral Design
 Scholarships ......................................................4
                                                                                                                                                           Glass Jewelry Design/Mosaics
                                                                            Skilled Trades ...................................................16           Quilting/Sewing
 Four Easy Ways to Register........................69                          Automotive Repair                                                       Art/Studio Art
                                                                               Forklift Operations                                                         Drawing
 Registration Form ........................................72                  Heavy Equipment Operations                                                  Mixed Media
                                                                               HVAC/R                                                                      Painting
                                                                               Warehousing                                                                 Sculpture
                                                                               Welding                                                                 Boating & Boater Safety
                                                                                                                                                       Computers
                                                                            Accounting & Bookkeeping ............................20                    Dance/Fitness
                                                                               Accounting Fundamentals                                                 Family & Life
 General                                                                       QuickBooks Certification                                                Financial Planning
                                                                                                                                                       Fitness/Tai Chi/Yoga
 Information                                                                Business, Management &
                                                                            Computer Training...........................................21
                                                                                                                                                       Graduate School Test Prep
                                                                                                                                                       History & Humanities
 Calendar ..............................................................2     Computer Programming and Networking                                      Holistic & Healthy Living
                                                                              Environmental Health & Safety                                            Home & Garden
                                                                              Green & Sustainable Energy                                               Horse Sense
 Find Cecil In Your Community....................3                            Hospitality                                                              Languages/Foreign Languages
                                                                              Human Resources                                                          Literature & Writing
 College Policies ..............................................69            Microsoft Office                                                         Math Advantage
                                                                              Non-Profit Administration                                                Music
 Payment Information ..................................70                     Real Estate                                                              Personal Safety/Recreation
                                                                              Small Business Ownership                                                 Photography
                                                                              Visual Communications
                                                                              Voice Over                                                             Online Learning for All Ages...........................61
                                                                              Web Site Development

                                                                            Child Care .........................................................24   Youth and Homeschool Programs..................62
 Every effort is made to honor the schedule herein;                                                                                                    Academics (SAT/ACT Prep)
 however, circumstances may require the alteration                          Animal Care ......................................................27       Computers
 or cancellation of courses, seminars, or programs.                           Dog Grooming Certificate                                                 Creative Arts
 Cecil College reserves the right to modify the schedule                      Veterinary Assistant                                                     Language/Foreign Languages
                                                                                                                                                       Literature & Writing
 as is deemed necessary with regard to courses offered,
                                                                            Online Career Training ....................................28              Music
 instructor assignments, location, tuition, course,                                                                                                    Photography
 and fees.                                                                                                                                             Recreation
                                                                            TRANSPORTATION TRAINING                                                    Young People's Theatre
                                                                            Commercial Driver's Licenses .........................29
                                                                              CDL A & B

                                                                            Driver Education & Motorcycle Safety...........30
                                                                               Driver Education & Improvement
                                                                               Motorcycle Training
CECIL COLLEGE
BOARD OF TRUSTEES
   Sarah Colenda, Chair
   Donna Horgan, Vice Chair
   Raymond W. Hamm, Jr.
   Kathleen Kunda
   Mark Mortenson
   Michael J. Scibinico II
   Cydney Teal, M.D.
   Mary Way Bolt, Ed.D.
     Secretary/Treasurer
     President, Cecil College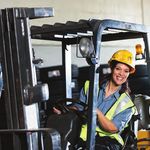 2   Career & Community Education                                                                                 Fall 2018

    CALENDAR

                                         Youth Saturday Clubs
HOLIDAYS AND CLOSINGS                    Every Saturday 9/1 through 12/15*   LEARNING OPTIONS
                                         12–3 p.m.
September 1–3    Holiday —               *No meeting 11/24
                 College Closed
November 21–25 Holiday —                 Leadercast Women                    ONLINE LEARNING
               College Closed            Elkton Station
                                         October 12, 9 a.m. – 4 p.m.         You have access to learning
December 24–31 Winter Break —                                                24 hours a day, 7 days a week.
               College Closed            Project Literacy                    If your work schedule, family obligations,
January 1        Winter Break —          Elkton Station                      or transportation situation make it difficult
                 College Closed          November 1, 8, 15                   to attend regularly scheduled classes, this
                                         6 – 9 p.m.                          would be a great learning option for you.
                                                                             Online classes include lessons, assignments,
                                         Falling Leaves                      and quizzes along with discussion areas.
CAREER & COMMUNITY                       Music, Arts & Wellness Festival     Please note that all online courses require
EDUCATION EVENTS                         Elkton Station                      Internet access, e-mail, and Internet Explorer or
55+ Healthy Lifestyles Expo              November 2, 5 – 9 p.m.              Netscape Navigator Web browser.
Elkton High School                       November 3, 10 a.m. – 6 p.m.
August 9, 8:30 a.m.                                                          CO-LISTED COURSES
                                         Mind, Body & Spirit Festival 2019
                                         Elkton Station                      You get the knowledge you want,
Parent's Night Out                                                           purely for fun and learning.
August 24                                January 18, 6 – 9 p.m.
                                         January 19, 9 a.m. – 6 p.m.         If you'd like to take a credit class, without
September 21                                                                 worrying about grades and tests, a co-listed
October 19
                                                                             class may be a perfect choice for you.
November 16
                                                                             Please note that these classes will have both
December 7
5:00 – 9:30 p.m., Elkton Station                                             non-credit and credit students in them, and you
$15 per child.Two or more children $10                                       will be using college-level textbooks and asked
per child                                                                    to write at a college level.
December 8 (Saturday) Special Event
9 a.m. – 3 p.m., Elkton Station                                              HYBRID COURSES
$15 per child                                                                Hybrid courses blend on-campus and online
                                                                             learning activities.

Cecil College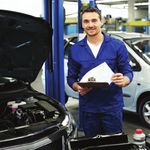 3

  Find Cecil
  in Your Community

 We've been listening to you, so we are
 bringing our classes to more locations
 close to your home!
    Reduced travel time
    Less gas to buy
    Learn with your friends and neighbors
    New specialty classes
                                                  Cecil offers classes at the following campus and community locations.
                                                  Please note the abbreviated location code(s) associated with each location.

CAMPUS LOCATIONS                                  COMMUNITY LOCATIONS                         Kathleen's Well
                                                  Bobbie Ann's Dance Studio                   24 Van Weaver Drive
Cecil College –                                   225 Mackall Street                          North East, MD 21901
North East Campus                                 Elkton, MD 21921                            Location Code: KW
One Seahawk Drive                                 Location Code: BADS
North East, MD 21901                                                                          North East High School
Location Codes:                                   Calvert Manor Health Care Center            300 Irishtown Road
TC – Technology Center                            1881 Telegraph Road                         North East, MD 21901
AS – Arts & Sciences Building                     Rising Sun, MD 21911                        Location Code: NEHS
PE – Physical Education Complex                   Location Code: CMHC
CCC – Administration Building                                                                 Perryville High School
                                                  Cecil County Administrative Building
EMB – Engineering & Math Building                                                             1696 Perryville Road
                                                  200 Chesapeake Boulevard
                                                                                              Perryville, MD 21903
                                                  Elkton, MD 21921
Cecil College –                                                                               Location Code: PVHS
                                                  Location Code: CCAB
Elkton Station
107 Railroad Avenue                               Cecil County School of Technology           Rising Sun High School
Elkton, MD 21921                                  912 Appleton Road                           100 Tiger Drive
Location Code: ES                                 Elkton, MD 21921                            North East, MD 21901
                                                  Location Code: CCST                         Location Code: RSHS
Cecil College –
Bainbridge Center                                 Department of Emergency Services            Sinking Springs Herb Farm
748 Tome Highway                                  107 Chesapeake Boulevard                    843 Elk Forest Road
Port Deposit, MD 21904                            Suite 108                                   Elkton, MD 21921
Location Code: BAIN                               Elkton, MD 21921                            Location Code: SSHF
                                                  Location Code: DES
                                                                                              Tailwinds/Fairwinds Farm
                                                  Elkton High School                          41 Tailwinds Lane
                                                  110 James Street                            North East, MD 21901
A location appears in each course                 Elkton, MD 21921                            Location Code: Tailwinds
description. If the location is listed as "TBA"   Location Code: EHS
please call 410-287-1078 prior to the first                                                   Upper Bay Museum
class meeting to be told the location. If no      Harford Community College
                                                                                              219 Walnut Street
room number is given, please go to the            401 Thomas Run Road
                                                                                              North East, MD 21901
location and the room number will be              Bel Air, MD 21015
                                                                                              Location Code: UBM
posted on the first night of class.               Location Code: HCC

                                                  ServiceMaster
                                                  26 Bratton Road
                                                  Elkton, MD 21921
                                                  Location Code: SVCM

www.cecil.edu                                                        For information call 410-287-1000 or to register call 410-287-1078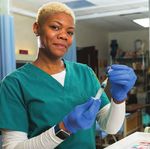 Questions? E-mail healthcarecareers@cecil.edu                                                                       Healthcare        5

                                           Requirements for All Programs
HEALTHCARE CAREERS                          • High School Diploma/GED
   American Heart Association               • Minimum 18 years of age
   Medical Administrative Assistant         • Health profile (proof of current immunizations, medical insurance, and
   Medical Assistant
                                              physician's clearance)
                                            • Minimal competency on College assessments
   Medicine Aide
                                            • Completion of background check and drug screen through an
   Medicine Aide Update                       approved vendor
   Nursing Assistant/GNA                    • American Heart Association BLS Provider certification
   Paramedic
   Pharmacy Technician                     When Are Programs Offered?
                                            Whether you are looking to take classes on a full- or part-time basis, various
   Phlebotomist
                                            options are available.
   Physician Professional Coder
                                           Become Nationally Certified!
WALK INS ARE WELCOME!                       Cecil offers programs to prepare you for the following national
The Healthcare Careers department is        certifications:
generally open from 8:30 a.m. – 4 p.m.
Please call for more information or to      •   Certified Medical Assistant (AAMA)
schedule an appointment.                    •   Certified Professional Coder (AAPC)
443-674-1550                                •   Certified Medical Administrative Assistant (NHA)
                                            •   Certified Pharmacy Technician (PTCB)
                                            •   Certified Phlebotomy Technician (NHA)
                                            •   Nationally Registered Paramedic (NRP)

                                                          Pathways to an AS in Healthcare Sciences
                                             Students who have attained either the CMA (AAMA) or the CPC (AAPC)
                                             credential may be able to receive through credential assessment twelve
 QUESTIONS?                                  (12) credits towards the Associate of Science (AS) degree, Healthcare
 For more information visit our Web site     Sciences at Cecil College.
 at www.cecil.edu/programs/health-
 professions, email healthcarecareers@
 cecil.edu or call 443-674-1550            Cecil College offers programs that have Gainful Employment Disclosures. For more information,
                                           please go to http://www.cecil.edu/GE

www.cecil.edu                                                 For information call 410-287-1000 or to register call 410-287-1078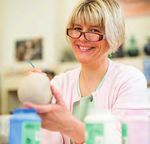 Questions? E-mail healthcarecareers@cecil.edu                                                   Healthcare      7

www.cecil.edu                                   For information call 410-287-1000 or to register call 410-287-1078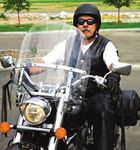 8    Career & Community Education                                                                                                         Fall 2018
                                                   Clinical Office Procedures I                      Computer Medical Office Management
MEDICAL ADMINISTRATIVE                             This course, designed for current Medical         This course, designed for current Medical
ASSISTANT                                          Assistant students, introduces the basic skills   Assistant, Physician Professional Coder and
                                                   necessary in the medical clinical setting.This    Medical Administrative Assistant students,
MEDICAL ASSISTANT                                  course emphasizes theory and skills neces-        introduces the concepts used in the manage-
                                                   sary to gather patient information that will      ment of medical offices with computer soft-
PHYSICIAN PROFESSIONAL                             assist the physician in diagnosing, initiating    ware.This course emphasizes how Practice
CODER                                              treatment or prescribing procedures for           Management (pm) software is utilized, how
                                                   common disorders.Topics covered, but not          Electronic Health Records (EHR) systems are
Anatomy & Physiology I for Allied Health           limited to, include: medical asepsis, infection   utilized, and expose students to the world of
This course is the first of a two-part sequence    control, patient history, assessment, docu-       Health Information Management (HIM).
designed for current Medical Assistant and         mentation, anthropometric measurements,           Topics covered, but not limited to, include
Physician Professional Coder students. It          vital signs, assisting with the physical exam     office scheduling, patient data entry, patient
introduces the student to the structure and        and minor office surgery, sterilization, surgi-   accounts, patient billing, and report manage-
function of the human body.This course             cal instruments, diagnostic imaging and           ment.
emphasizes identifying the components of           medical office emergencies.
the various body systems, anatomical terms,                                                          9 sessions, 36 hours, $375
structure and function of cells, tissues,          20 sessions, 70 hours, $565                       Course #: HMP 305
integumentary, skeletal, muscular, nervous,        Course #: HMP 304
and endocrine systems.This course provides                                                           Sec# Day     Dates        Times        Location
students with essential coordinated hands-         Sec# Day     Dates        Times        Location   07* M/W      11/5-12/10   12:30-4p     D306
on laboratory experiences to complement            07* T/Th     10/2-12/11   12:30-4p     D406
the study of Anatomy for Allied Health.                                                              *07- No class Nov. 19 or 21. Hybrid.
                                                   *07- No class Nov. 20 or 22. Class also meets
16 sessions, 54 hours, $615                        Nov. 19.                                          Insurance and Managed Care
Course #: HCG 220                                                                                    This course, designed for current Medical
                                                   Computer Essentials                               Assistant, Physician Professional Coder, and
Sec# Day     Dates        Times        Location    This course, designed for current Medical         Medical Administrative Assistant students,
07* T/Th     8/28-10/18   8:30a-12p    D406        Assistant, Physician Professional Coder and       reviews the major components of the insur-
                                                   Medical Administrative Assistant students,        ance and managed care industry. Students
*07- Class meets 8:30-10a Oct. 18.                 reviews computer use in the medical office        will build an understanding of the key objec-
                                                   environment.This course emphasizes the use        tives that are required for successful billing
Anatomy & Physiology II for Allied Health          of Microsoft Office products, email, internet,    processes and positive cash flow.Topics cov-
This course is for current Medical Assistant       printers, and scanners. Along with learning       ered, but are not limited to, include: identify-
and Physician Professional Coder students          the basic terminology, use of the mouse, and      ing types of insurance plans, third party
and builds upon the knowledge of the struc-        hardware components, students will learn          guidelines, workers compensation, RBRVS,
ture and function of the human body                the skills needed to use the desktop, work        DRG, models of managed care, importance of
obtained in Anatomy I for Allied Health.This       with the taskbar, and find files.Topics cov-      compliance, professionalism, ethics, and com-
course emphasizes the structure and func-          ered, but not limited to, include: terminology,   munication in a medical environment.
tion of the cardiovascular, respiratory, diges-    entering and editing text, creating and modi-
tive, urinary, and reproductive systems of         fying databases, using and building queries,      7 sessions, 50 hours, $415
humans.This course provides students with          and generating reports.                           Course #: HMP 312
essential coordinated hands-on laboratory
experiences to complement the study of             9 sessions, 30 hours, $340                        Sec# Day     Dates        Times        Location
Anatomy for Allied Health.                         Course #: HCG 200                                 07* M        10/1-11/5    8:30a-12p    D406

16 sessions, 54 hours, $615                        Sec# Day     Dates        Times        Location   *07- Hybrid course.
Course #: HCG 220                                  07* M/W      8/27-9/26    8:30a-12p    D306

Sec# Day     Dates       Times         Location    *07- No class on Sep 3. First class is 10a-12p.
07* T/Th     10/18-12/10 8:30a-12p     D406                                                               Cecil College offers programs that
                                                                                                        have Gainful Employment Disclosures.
*07- Class meets 10-11:30a Oct. 18. No class                                                             For more information, please go to
Nov. 20 or 22. Class also meets Nov. 19, Dec. 5,                                                                  www.cecil.edu/GE
& Dec. 10.

Cecil College
Questions? E-mail healthcarecareers@cecil.edu                                                                            Healthcare      9
Medical Law and Ethics                              Medical Terminology
This course, designed for current Medical           This course, designed for current Medical
Assistant and Physician Professional Coder          Assistant, Physician Professional Coder and
students, explains the legal and ethical            Medical Administrative Assistant students,
aspects of the medical office.Topics covered,       provides the student with a framework for
but not limited to, include: the Hippocratic        building a medical vocabulary.This course
Oath, governmental and legislative regula-          reviews the structure and use of medical lan-
tion, the American legal system, rise in med-       guage to help students build a professional
ical legal cases, physician-patient relationship,   medical vocabulary based on an understand-
specific laws and statutes that apply to            ing of prefixes, suffixes, word roots and com-
health professionals, basis of medical law,         bining forms.Topics include, but not limited
defense for the medical assistant, employ-          to, base structure, medical and surgical
ment and safety laws, medical ethics,               abbreviations, definitions, and spelling along
bioethics, and professional and ethical             with pronunciation of medical terms.
conduct and behavior. Emphasis is provided
on legal, ethical, and moral issues affecting       19 sessions, 66 hours, $565
healthcare, personal, professional and              Course #: HCG 222
organizational ethics, confidentiality and
the implications of HIPAA.                          Sec# Day     Dates        Times        Location
                                                    07 M/W       8/27-10/31   1-4:30p      D406
4 sessions, 24 hours, $275
Course #: HMP 303                                   Psychology Essentials
                                                    This course, designed for current Medical
Sec# Day       Dates       Times        Location    Assistant students, introduces basic princi-
07* T          8/28-9/18   1-3p         D406        ples of psychology and how they are applied
                                                    in a patient care setting.This course empha-
*07- Hybrid.                                        sizes Maslow's Hierarchy, stages of grief, and
                                                    mental health recognizing patients' psycho-
Medical Office Procedures                           logical state, assessing levels of need and
This course, designed for current Medical           applying appropriate situational and thera-
Assistant, Physician Professional Coder, and        peutic responses. Additional focus will be on
Medical Administrative Assistant students,          developing a solid understanding of self and
provides the necessary skills to work in an         others to help clients with their different
administrative capacity within a medical            needs, as well as looking at society's responses
office or clinical setting.Topics covered, but      and reactions.Topics covered, but not limited
not limited to, include: intro to medicine and      to, include: HIV/AIDS, psychological and
medical assisting, communication skills,            personality disorders, autism, schizophrenia,
community resources, patient education,             gender identity crisis, phobias, PTSD, anxiety,
telephone and reception, managing appoint-          suicide, abuse (physical, sexual, mental),
ments, written communication, filing proce-         stress, depression, and addiction.
dures, basic bookkeeping, and medical office
management. Emphasis is provided on                 10 sessions, 36 hours, $325
medical ethics and proper record keeping.           Course #: HMP 301

5 sessions, 30 hours, $315                          Sec# Day     Dates        Times        Location
Course #: HMP 310                                   07* W        10/3-12/3    8:30a-12p    D406

Sec# Day       Dates       Times        Location    *07- No class Nov. 21. Class also meets
07* Th         8/30-9/27   12:30-4p     D406        Nov. 26 and Dec. 3.

*07- Hybrid.

www.cecil.edu                                                            For information call 410-287-1000 or to register call 410-287-1078
10   Career & Community Education   Fall 2018

Cecil College
Questions? E-mail healthcarecareers@cecil.edu                                                  Healthcare      11

www.cecil.edu                                   For information call 410-287-1000 or to register call 410-287-1078
12   Career & Community Education   Fall 2018

Cecil College
Questions? E-mail healthcarecareers@cecil.edu                                                  Healthcare      13

www.cecil.edu                                   For information call 410-287-1000 or to register call 410-287-1078
14   Career & Community Education                                                  Fall 2018

                                PHARMACY TECHNICIAN AND
                                PHLEBOTOMIST
                                Computer Essentials
                                This course, designed for current Medical
                                Assistant, Physician Professional Coder and
                                Medical Administrative Assistant students,
                                reviews computer use in the medical office
                                environment.This course emphasizes the use
                                of Microsoft Office products, email, internet,
                                printers, and scanners. Along with learning
                                the basic terminology, use of the mouse, and
                                hardware components, students will learn
                                the skills needed to use the desktop, work
                                with the taskbar, and find files.Topics cov-
                                ered, but not limited to, include: terminology,
                                entering and editing text, creating and modi-
                                fying databases, using and building queries,
                                and generating reports.

                                10 sessions, 30 hours, $340
                                Course #: HCG 200

                                Sec# Day     Dates        Times        Location
                                14 M         9/10-11/12   6-9p         D306

                                Professionalism in Healthcare
                                This course provides instruction on the key
                                elements of professionalism.This course
                                emphasizes soft skills related to professional
                                conduct in the healthcare setting.Topics
                                covered, but not limited to, include effective
                                communication, telephone etiquette,
                                respectfulness, accountability, resume writing,
                                employment applications, finding and
                                researching a health care job, creating a pro-
                                fessional image, interview preparation, exit
                                interviews, reference letters, employer expec-
                                tations, work ethic, professional relationships,
                                performance reviews, career development
                                and emotional maturity specific to the
                                healthcare setting.

                                10 sessions, 30 hours, $340
                                Course #: HCG 211

                                Sec# Day     Dates        Times        Location
                                14 T         9/11-11/13   6-9p         D406

Cecil College
Questions? E-mail healthcarecareers@cecil.edu                                                                          Healthcare      15
                                                    ACLS Provider
PHLEBOTOMIST                                        This course is designed for healthcare profes-
                                                    sionals who either direct or participate in the
Phlebotomy: Prep for Certification                  management of cardiopulmonary arrest and
Course topics to be covered include anatomy         other cardiovascular emergencies.This
and physiology, infection control, proper           includes personnel in emergency response,
methods of drawing blood, proper vial iden-         emergency medicine, intensive care and criti-
tification, and proper labeling procedures.         cal care units.This is an advanced course that
                                                    highlights the importance of team dynamics
20 sessions, 60 hours, $930                         and communication, systems of care and
Course #: HHL 201                                   immediate post-cardiac-arrest care. It also
                                                    covers airway management and related
Sec# Day     Dates        Times        Location     pharmacology. In this course, skills are taught
14* W        9/12-12/11   6-9p         D406         in large group sessions, and small group
                                                    learning and testing stations where case-
*14- No class Nov. 21. Also meets on the
                                                    based scenarios are presented. Upon suc-
following Mondays and Tuesdays: Nov 19,
                                                    cessful completion, including demonstration
Nov 20, Nov 26, Nov 27, Dec. 3, Dec. 4, Dec. 10,
                                                    of skills competency in all learning stations
and Dec. 11.
                                                    and passing the CPR and AED skills test, bag-
                                                    mask ventilation skills test, a Megacode test
                                                    and a written test, students receive an ACLS
AMERICAN HEART ASSOCIATION                          course completion card, valid for two years.

Heartsaver First Aid/CPR AED                        2 sessions, 16 hours, $195
This course teaches students critical skills        Course #: HCP 301
needed to respond to and manage a sudden
cardiac arrest, choking, or first aid emergency     Call 443-674-1550 for class dates and details.
until emergency medical providers arrive.
Students learn how to treat bleeding, broken
bones, shock, bleeding, and other first aid
emergencies.This course also teaches adult
CPR and AED use.

1 session, 7 hours, $90
Course #: HCP 130

Sec# Day     Dates        Times        Location
01 S         10/13        8a-4p        D406

Call 443-674-1550 for additional class dates.

BLS for Healthcare Providers
This course is designed for medical care
providers and provides instruction for CPR,
use of AED, and relief of choking for the
adult, child, and infant victim. All participants
must be able to kneel on the floor beside a
manikin for extended periods of time.The
AHA BLS for Healthcare Providers completion
card is valid for two years.

1 session, 5 hours, $85
Course #: HCP 140

Sec#   Day   Dates        Times        Location
36     F     07/13        8a-1p        D406
37     S     07/28        8a-1p        D406
38     F     08/10        8a-1p        D406
39     S     8/25         8a-1p        D406
40     S     9/8          8a-1p        D406
41     F     9/14         8a-1p        D406
42     S     10/6         8a-1p        D406
43     F     11/16        8a-1p        D406
44     S     12/8         8a-1p        D406
45     F     12/14        8a-1p        D406

www.cecil.edu                                                           For information call 410-287-1000 or to register call 410-287-1078
16     Career & Community Education                                                               Fall 2018

                                               AUTOMOTIVE REPAIR
                                               Automotive Engine Repair
                                               This course is designed to provide students
                                               with an introduction to automotive engine
                                               repair.Topics include general engine diagno-
                                               sis, cylinder head and valve train diagnosis
                                               and repair, lubrication and cooling systems
                                               diagnosis and repair, fuel, electrical, ignition
                                               and exhaust systems inspection and service.
                                               Notes: Textbook required.Transcript available.
                                               Instructor: Scarlato

                                               10 sessions, 30 hours, $560
                                               Course #: WVA 135

                                               Sec# Day    Dates        Times        Location
                                               01 M/W      9/10-10/10   6-9p         CCST
 SKILLED TRADES
     Automotive Repair                         Automotive Engine Performance
                                               This course is designed to provide students
     Forklift Operations                       with more in-depth training on automotive
     Heavy Equipment Operations                engines.Topics include general engine diag-
                                               nosis, diagnosis and repair of ignition, fuel,
     HVAC/R                                    air induction, exhaust, emissions control, and
     Warehouse Distribution Technician         electrical systems. Notes: Textbook required.
                                               Transcript available. Instructor: Scarlato
     Welding
                                               10 sessions, 30 hours, $560
                                               Course #: WVA 137
 "A truly inspiring teacher has heightened
 my thirst for getting more knowledge than     Sec# Day    Dates       Times         Location
 I ever dreamed of obtaining before. Welding   01* M/W     10/22-11/26 6-9p          CCST
 has become even more of a true passion
                                               *01 No class Nov. 21.
 than I thought before taking this class."
 – Daniel G.

 "This heating & ventilation course provided
 excellent hands-on equipment training
 to gain an overall understanding."
 – John O.

  QUESTIONS?
  Contact Amanda Pringle at
  skills4u@cecil.edu for answers.

Cecil College
Questions? E-mail skills4u@cecil.edu                                                          Skilled Trades      17

FORKLIFT OPERATIONS
Forklift Operator Training
This course will prepare students on how to
operate a forklift. Instruction will focus on
OSHA safety and operation standards through
a combination of classroom presentation,
hands-on instructions, and tests.Topics to be
covered include vehicle inspection, safety,
stopping and starting, hazardous surfaces,
product handling, and weight distribution.
Note: Transcript available. Instructor: Milliner

3 sessions, 9 hours, $345
Course #: WTC 801

Sec# Day               All classes will meet
02 9/11-9/13          from 5:30 – 8:30 p.m.,
04 11/13-11/15        Tuesday – Thursday at
                         Service Master in
                             Elkton, MD

www.cecil.edu                                      For information call 410-287-1000 or to register call 410-287-1078
18     Career & Community Education                                                                                                          Fall 2018
                                                                                                       Introduction to Heating & Ventilation II
HEAVY EQUIPMENT OPERATIONS HVAC/R                                                                      This course is a continuation of Heating &
                                                                                                       Ventilation I and provides an overview of
Intro to Heavy Equipment Operations                 HVAC/R Apprenticeship – Year One                   heating and ventilation systems used in resi-
The first of four Heavy Equipment Operations        Cecil College and Heating and Air Condition-       dential and light commercial applications.
certification core classes is designed to provide   ing Contractors of Maryland offer a Maryland       Students will learn to troubleshoot and
an orientation to the trade including termi-        state-approved four-year HVAC/R Appren-            repair today's heating and ventilation equip-
nology, operations, and career opportunities.       ticeship program.The first year of the HVAC/R      ment. Participants will be introduced to gas
The course covers Heavy Equipment Safety            Apprenticeship program combines both               furnaces, duct design, and electrical systems.
and provides a comprehensive overview of            classroom instruction and on-the-job train-        Concepts of energy, temperature, humidity,
safety requirements on job sites with emphasis      ing.Year One topics include: introduction to       and conduction of heat will also be covered.
on OSHA, MSHA, and NIOSH requirements.              tools and safety, basic math, basic electricity,   There will be overviews of HVAC-related
Additionally, basic requirements for personal       and basic refrigeration. Upon successful com-      equipment and systems. Note: Textbook
protection, safe equipment operations and           pletion of this four-year program, students will   required. Instructor: Goodie
maintenance, and HAZCOM are presented.              be able to earn their HVAC/R journey-person
Note: Classes are held at Harford Community         license from the Maryland Department of            10 sessions, 30 hours, $495
College.                                            Labor, Licensing and Regulation without taking     Course #: WVR 116
                                                    the exam. Note: Student must complete
11 sessions, 47 hours, $790                         application through the Heating and Air            Sec# Day      Dates           Times     Location
Course #: WTC 156                                   Conditioning Contractors of MD. Students           01   M/W      10/22-11/26     6-9p      CCST
                                                    must also provide the following: A copy of
Sec# Day     Dates        Times        Location     the applicant's Maryland State HVAC/R
01 T/Th      9/25-11/1    5:45-9:45p   HCC          apprentice license, a doctor's letter showing
                                                    that the applicant is physically able to do
Heavy Equipment Operations —                        work in the HVAC/R industry, a copy of appli-
Site Work and Grading                               cant's high school diploma or transcript of
This course prepares students with essential        last grade completed, a copy of your Driver's
knowledge and skills in earth moving, the           License and a written recommendation letter
concept of preparing graded surfaces using          from three (3) acquaintances.
heavy equipment, and the operation of
general utility tractors in the construction        Classes are held at Cecil County School of
industry. Safety rules, the attachment of           Technology. Program starts in September.
implements, and basic preventative mainte-          For more information, contact Amanda at
nance practices will also be covered. Pre-          skills4u@cecil.edu or 443-907-1379.
requisites: Introduction to Heavy Equipment
Operations. Note: Classes are held at Harford       Introduction to Heating & Ventilation I
Community College.                                  This course provides an overview of heating
                                                    and ventilation systems used in residential
11 sessions, 47 hours, $790                         and light commercial applications. Students
Course #: WTC 155                                   will learn to troubleshoot and repair today's
                                                    heating and ventilation equipment. Partici-
Sec# Day     Dates        Times        Location     pants will be introduced to gas furnaces,
01 T/Th      TBA          5:30-9p      HCC          duct design, and electrical systems. Concepts
                                                    of energy, temperature, humidity, and con-
                                                    duction of heat will also be covered.There
                                                    will be overviews of HVAC-related equipment
                                                    and systems. Note: Textbook required.
                                                    Instructor: Goodie

                                                    10 sessions, 30 hours, $485
                                                    Course #: WVR 115

                                                    Sec# Day    Dates        Times        Location
                                                    01 M/W      9/10-10/10   6-9p         CCST

Cecil College
Questions? E-mail skills4u@cecil.edu                                                                                          Skilled Trades         19
                                                    Certified Welder — Module II                         Shielded Metal ARC Welding II
WAREHOUSING                                         The second course will include thermal cut-          This advanced course builds on the skills
                                                    ting processes, manual oxy-fuel gas cutting,         acquired in SMAW I. A review of basic tech-
Warehouse Technician Program                        mechanized oxy-fuel gas cutting, plasma              niques, safety procedures, and equipment
Prepare yourself for a career in the rapidly        ARC cutting, and air carbon ARC cutting.             set-up will be covered before moving on to
growing warehouse field in just 7 1⁄2 weeks.        Pre-requisite: Certified Welder – Module I.          the more advanced skills of overhead and
This program is designed to provide an intro-       Notes: Students must provide welding helmet          vertical welding. In addition to learning the
duction to warehouse operations and prepare         (shade 10), jacket, gloves, and glasses.             theory of stick welding, students will practice
an individual learn the core skills for a ware-     Textbook required. Instructor: Corrin                striking an arc and welding various joint
house or distribution center.Topics covered                                                              designs in multiple positions during lab
include an introduction to warehousing,             10 sessions, 40 hours, $875                          hours. Students will be introduced to the
working in a warehouse environment, forklift        Course #: WVW 251                                    requirements for various types of oxy-fuel
operator training, OSHA 10, customer service                                                             cutting, as well as plasma cutting.Transcript
skills, and basic Microsoft Excel skills used in    Sec# Day     Dates         Times          Location   available. Pre-requisite: Shielded Metal ARC
warehousing. Upon successful completion,            01* M/W      11/26-1/9     5-9p           CCST       Welding I. Notes: Students must provide
completers will earn their OSHA 10 certification.                                                        welding helmet (shade 10), jacket, gloves,
                                                    *01 – No class Dec. 24, 26, 31, Jan. 2.              and glasses.Textbook required. Instructor:
55 hours, $699                                                                                           Racine
                                                    Shielded Metal ARC Welding I
Sec# Day Dates      Times Location                  This course is designed to meet the needs of         6 sessions, 24 hours, $499
01* T/Th 9/11-10/30 6-9p ES & ServiceMaster         the beginner student in welding. Learn how           Course #: WVW 226
                                                    to select the correct electrodes, set-up the
*01- No class Oct. 4. Class also meets Oct. 10.     equipment, and strike an arc on a variety of         Sec# Day    Dates         Times       Location
Oct 9 - 11 classes meet 5:30 - 8:30 p.m. at         base metals. Practice striking an arc and            01 T/Th     10/9-10/25    5-9p        CCST
ServiceMaster. OSHA 10 portion of the training      welding various joint designs in multiple
is completed online.                                positions during your lab hours. In addition         MIG & TIG Welding
                                                    to learning the theory of stick welding, stu-        MIG and TIG are two of the most popular
                                                    dents will practice striking an arc and weld-        welding techniques used in the industry.
WELDING                                             ing various joint designs in multiple positions      MIG is used primarily in the welding of
                                                    during lab hours. Students will be introduced        sheet metal while TIG is used for aluminum.
Certified Welder — Module I                         to the requirements for various types of             Hands-on practice in both processes will be
This module will include occupation orienta-        oxy-fuel cutting, as well as plasma cutting.         provided.Transcript available. Notes: Students
tion, safety and health of welders, interpreting    Transcript available. Notes: Students must           must provide welding helmet (shade 10),
drawings and sketches, and shielded metal           provide welding helmet (shade 10), jacket,           jacket, gloves, and glasses.Textbook required.
ARC welding. All four modules must be taken         gloves, and glasses.Textbook required.               Instructor: Racine
to complete the American Welding Society            Instructor: Racine
(AWS) examination for entry level certified                                                              7 sessions, 28 hours, $580
welder. Student must be 18 years of age             6 sessions, 24 hours, $499                           Course #: WVW 215
and have basic math (algebra) skills. Notes:        Course #: WVW 225
Students must provide welding helmet
(shade 10), jacket, gloves, and glasses.            Sec# Day     Dates         Times          Location   Sec# Day    Dates         Times       Location
Textbook required. Instructor: Corrin               01 T/Th      9/18-10/4     5-9p           CCST       01* T/Th    11/13-12/6    5-9p        CCST

22 sessions, 88 hours, $1,745                                                                            *01 – No class Nov. 22.
Course #: WVW 250

Sec# Day     Dates        Times        Location
01 M/W       9/5-11/19    5-9p         CCST

www.cecil.edu                                                             For information call 410-287-1000 or to register call 410-287-1078
20     Career & Community Education                                                          Fall 2018

                                     ACCOUNTING & BOOKKEEPING
                                     QuickBooks Certification
                                     This course is designed for the individual who
                                     works with QuickBooks as their approach to
                                     accounting. Learn how to set up a chart of
                                     accounts, reconcile checking accounts, create
                                     and print invoices, receipts, and statements,
                                     track account payables, inventory, and receiv-
                                     ables, create estimates and general reports.
                                     Once the course is completed, the student
                                     can take the QuickBooks Certified User Exam.
                                     Instructor: Jones

 BUSINESS, MANAGEMENT,               10 sessions, 30 hours, $495
 & COMPUTER TRAINING                 Course #: CAF 121

                                     Sec# Day    Dates         Times       Location
     Accounting & Bookkeeping        01 M/W      9/24-10/24    6-9p        ES 328

     Business Career Training        QuickBooks Advanced
     Computer Technology             This course takes the student's knowledge of
                                     QuickBooks to the next level.The objective is
     Environmental Health & Safety   for the student to obtain a more comprehen-
     Green & Sustainable Energy      sive and working knowledge of the software.
                                     Students will complete an in-depth practice set
     Hospitality                     involving 3 months of data on a company.
                                     Upon completion of the course, students
     Human Resources
                                     should have a firm understanding of report-
     Microsoft Office                ing results of the information generated.
                                     Instructor: Jones
     Non-Profit Administration
     Real Estate Licensing           8 sessions, 24 hours, $250
                                     Course #: CAF 108
     Small Business Ownership
     Visual Communications           Sec# Day    Dates         Times       Location
                                     01* M/W     11/5-12/3     6-9p        ES 328
     Voice Over
     Website Development             *01 – No class Nov. 21.

                                      • Accounting Fundamentals
                                      • Accounting Fundamentals II
                                      • Certified Bookkeeper
                                      • Chartered Tax Professional
                                      See Page 28

  QUESTIONS?
  Contact Amanda Pringle at
  skills4u@cecil.edu for answers.

Cecil College                                                                          Co-listed Courses
Questions? E-mail skills4u@cecil.edu                                          Business, Management & Computer Training                         21
                                                 Respiratory Protection Training
BUSINESS CAREER TRAINING                         Water and wastewater personnel need a              HOSPITALITY
                                                 working knowledge and the necessary skills
Real Estate Agent Pre-License Training           to use, care for, and select personal protective   Bartending Professional
This course explores the basic concepts of       equipment.This course will discuss hazardous       Learn how to be a professional bartender.
real estate law, ownership, transfers of prop-   atmospheres, respirator types, proper fit test-    Providing consistent, quality work is the way
erty, closings, brokerage, contracts, listing    ing, and respirator care. Instructor: Bradley      to earn the best shifts; providing customers
agreements, and laws.This course will pre-                                                          with friendly, professional service is the way
pare students to sit for the Maryland Real       1 session, 7 hours, $123                           to earn the best tips.This course combines
Estate Commission Certification Exam.            Course #: WET 172                                  classes in mixology, learning the basics of
Note: Textbook required.Transcript available.                                                       consistent pouring of all the classics and the
Instructor: Standiford                           Sec# Day    Dates          Times      Location     latest trendy cocktails, plus bar management
                                                 01 T        10/23          8a-4p      ES314        essentials such as liquor arrangement and
20 sessions, 60 hours, $425                                                                         inventory control.Textbook required.
Course #: WVX 150                                PLC for Non-Programmers                            Instructor: Dolan
                                                 This course is designed to teach the funda-
Sec# Day     Dates         Times      Location   mentals of Programmable Logic Controllers          4 sessions, 12 hours, $209
01* M/Th     9/17-11/29    6-9p       D 313      in the water and wastewater industries.            Course #: WVF 120
                                                 Topics include the importance of PLC in
*01 - No class Oct. 18, Nov. 22                  process control and industrial automation,         Sec# Day    Dates       Times         Location
                                                 the architecture of PLC, internal processes,       01 W        9/12-10/3   6-9p          ES 343
                                                 communication in PLC, and basic under-             02* W       11/14-12/12 6-9p          ES 343
                                                 standing of Ladder Logic language.
                                                 Instructor: Davies                                 *02 – No class Nov. 21
 • Administrative Assistant Applications         1 session, 7 hours, $123
 • Administrative Assistant Fundamentals         Course #: WET 171
 • Effective Business Writing
 • Grammar Refresher                             Sec# Day    Dates          Times      Location
 • PMP Certification Preparation I               01 Th       11/15          8a-4p      ES 326        • Certified Wedding Planner
 • PMP Certification Preparation II                                                                  • Event Management and Design
 • Building Teams that Work                                                                          See Page 28
 • Fundamentals of Supervision &
   Management
                                                 GREEN &
 • Project Management Fundamentals               SUSTAINABLE ENERGY
 See Page 28
                                                                                                    HUMAN RESOURCES
                                                                                                    Essentials of
                                                                                                    Human Resources Management
ENVIRONMENTAL, HEALTH AND                                                                           This program is for those just starting out
                                                  • Biofuel Production Operations
SAFETY TRAINING                                   • Building Analyst Quick Start
                                                                                                    in the human resources profession, or more
                                                                                                    seasoned professionals looking to boost
                                                  • Certified Green Supply Chain Professional
Activated Sludge Design Criteria                                                                    their employee management skills.The pro-
                                                  • Certified Indoor Air Quality Manager
This course is intended for the intermediate                                                        gram gives critical knowledge to help reduce
                                                  • Certified Indoor Environmentalist
to advanced level operator and will focus on                                                        potentially costly lawsuits and improves an
                                                  • Home Inspection Certificate
utilizing design criteria and performance                                                           organization's ability to handle challenging
                                                  • Performing Comprehensive
standards when making process control                                                               HR issues. Note: This class is held at Harford
                                                    Building Assessments
decisions.Topics covered include standards                                                          Community College.
                                                  • Principles of Green Buildings
and design criteria, key elements of process      • Senior Certified Sustainability
performance standards, and typical hydraulic                                                        6 sessions, 18 hours
                                                    Professional
sizing of BNR (Biological Nutrient Removal)                                                         Course #: BCA 180, $525, Non-SHRA or
                                                  • Solar Power Professional
treatment components. Instructor: Farley                                                            Non-SHRM Members
                                                  • Wind Energy Professional
                                                                                                    Course #: BCA 182, $475, SHRA or SHRM
                                                  See Page 28
1 session, 7 hours, $123                                                                            Members only (must show membership at
Course #: WET 170                                                                                   time of registration)
                                                                                                    Course #: BCA 183, $555 (Late registration)
Sec# Day     Dates         Times      Location
01 T         9/25          8a-4p      ES 326                                                        Sec# Day    Dates        Times        Location
                                                                                                    01 T        9/25-10/30   6:30-9:45p   HCC

www.cecil.edu                                                         For information call 410-287-1000 or to register call 410-287-1078
22     Career & Community Education                                                                                                   Fall 2018
Professional Human                                                                                  Microsoft Excel Essentials
Resources Management                              NON-PROFIT ADMINISTRATION                         The course is designed to teach students
This continuing education course is offered                                                         the various tools and skills needed to use
in partnership with the Society for Human                                                           Microsoft Excel.Topics include formatting,
Resource Management (SHRM).The curricu-                                                             how to create and maintain tables and
lum for the SHRM Certified HR Professional                                                          charts, formulas and functions, pivot tables
Test Prep Course covers the entire body of         • Creating Your Own Non-Profit                   and working with multiple worksheets.
Competency and Knowledge™ (SHRM                    • A to Z Grant Writing                           Instructor: McVey
BoCK™) which encourages HR professionals           • Writing Effective Grant Proposals
to acquire the competencies and knowledge          • Becoming a Grant Writing Consultant            5 sessions, 10 hours, $185
they'll need to effectively perform their jobs     • Grant Writing                                  Course #: CAT 705
and achieve career success. Note: This class is    See Page 28
held at Harford Community College.                                                                  Sec# Day    Dates       Times        Location
                                                                                                    01 M/W      10/22-10/29 6-8p         ES 227
13 sessions, 36 hours
Course #: BCA 181, $1,380, Non-SHRA or
Non-SHRM Members
                                                  SMALL BUSINESS OWNERSHIP
Course #: BCA 184, $1,280, SHRA or SHRM
Members only (must show membership at
time of registration)                                                                                • Introduction to Microsoft Outlook 2013
Course #: BCA 185, $1,410 (Late registration)                                                        • Introduction to Microsoft PowerPoint 2013
                                                                                                     • Introduction to Microsoft Access 2013
                                                   • Creating a Successful Business Plan
Sec# Day    Dates        Times        Location                                                       • Introduction to Microsoft Publisher 2013
                                                   • Start & Operate a Home-Based Business
01 T        9/11-12/4    6:30-9:45p   HCC
                                                                                                     • Intermediate Microsoft Word 2013
                                                   • Business Fundamentals
                                                                                                     • Introduction to Microsoft Excel 2013
                                                   • Business Law for the Small Business
                                                                                                     • Intermediate Microsoft Excel 2013
                                                   See Page 28
                                                                                                     See Page 28

                                                  MICROSOFT OFFICE
                                                  Microsoft Word Essentials                          • Comp TIA™ A+ Certification Training
                                                  The course is designed to teach students           • Comp TIA™ Network+ Certification
                                                  the various tools and skills needed to use           Training
                                                  Microsoft Word.Topics include how to develop       • Comp TIA™ Security+ Certification
                                                  themes, move text, customize headers and             Training
                                                  footers, apply styles, change margins, and         • Help Desk Analyst: Tier 1 Support
                                                  the creation of tables and fillable forms.           Specialist
                                                  Instructor: McVey                                  • C++ for the Beginner
                                                                                                     • Comp TIA Basic A+ Certification
                                                  3 sessions, 6 hours, $115                          • Introduction to Networking
                                                  Course #: CAT 706                                  • Intermediate Networking
                                                                                                     • Introduction to SQL
                                                  Sec# Day    Dates           Times     Location     • Introduction to Visual Basic.net
                                                  01 M/W      8/13-8/20       6-8p      ES 227       See Page 28

                                                  Microsoft PowerPoint Essentials
                                                  The course is designed to teach students
                                                  the various tools and skills needed to use
                                                  Microsoft PowerPoint. Students will learn
                                                  techniques for memorable presentations
                                                  and skills on how to make the most out of
                                                  a presentation. Advanced topics such as
                                                  incorporating and editing video clips, creating
                                                  custom logos, developing themes, and
                                                  complex animation will also be taught.
                                                  Instructor: McVey

                                                  3 sessions, 6 hours, $115
                                                  Course #: CAT 707

                                                  Sec# Day    Dates           Times     Location
                                                  01 M/W      9/10-9/17       6-8p      ES 227

Cecil College                                                                                                                Co-listed Courses
Questions? E-mail skills4u@cecil.edu                            Business, Management & Computer Training                          23

                                   VISUAL COMMUNICATIONS                             VOICE OVER CAREERS
                                   Digital Imaging I                                 Getting Paid to Talk
                                   Learn to use a digital camera, film and           Ever been told you have a great voice? From
                                   flatbed scanners, archival printers, and the      audio books and cartoons to documentaries,
                                   professional imaging software Adobe               commercials, and more, this class will intro-
                                   Photoshop.The lab fee covers the use of the       duce you to the growing field of voice over.
                                   Visual Communications Lab and reduced             Learn what the pros look for, how to prepare,
                                   cost for film.Transcript available. Notes:        and where to find work in your area! Even
                                   Textbook required. Students are required          record a short professional script under the
                                   to spend additional time in the appropriate       direction of the instructor.This class is lots of
                                   lab or studio outside the scheduled class.        fun, realistic, and a great first step for anyone
                                   Corresponds to credit course VCP116.              interested in the voice over field. Instructor:
                                   Instructor: Oldewurtel                            Marcotte

                                   7 sessions, 25 hours, $298                        1 session, 2.5 hours, $49
                                   Course #: CUV 100                                 Course #: BIM 140

                                   Sec# Day    Dates         Times        Location   Sec# Day     Dates          Times       Location
                                   01 Th       8/30-10/11    6:30-9:20p   AS C114    01 T         10/16          6:30-9p     ES 326

                                   Digital Imaging II
                                   Expand your digital imaging capabilities with     WEBSITE DEVELOPMENT
                                   Adobe Photoshop and get an introduction to
                                   graphic design with the professional desktop
                                   publishing software: QuarkXPress.Topics
                                   include fine art and commercial applications
                                   of digital imaging and design.Transcript
                                   available. Pre-requisite: Digital Imaging I.       • Creating Web Pages
                                   Notes: Textbook required. Also offered as          • Webmaster
                                   credit course VCP117. Instructor: Oldewurtel       See Page 28

                                   7 sessions, 25 hours, $298
                                   Course #: CUV 101

                                   Sec# Day    Dates       Times          Location
                                   01* Th      10/25-12/13 6:30-9:20p     AS C114

                                   *01 – No class Nov. 22.

www.cecil.edu                                          For information call 410-287-1000 or to register call 410-287-1078
24    Career & Community Education                                                                                                        Fall 2018
                                                  School Age Child Care Curriculum 45 Hours         Infant and Toddler Care 45 hours
                                                  Gain the skills necessary to work in school-age   Gain the skills necessary to work with infants
                                                  child care programs.Topics include curriculum     and build communication skills to use with
                                                  planning, age-appropriate materials and           parents, co-workers and the public.Topics
                                                  methods for children ages 6-13.This certifica-    include growth and development, curriculum
                                                  tion course satisfies the curriculum half of      planning, goal setting, selection of age-
                                                  the MSDE requirement of 90 hours of child         appropriate materials, and methods for infants
                                                  care training for teachers, directors and coor-   and toddlers (birth to age 3).This certification
                                                  dinators working with school-age children.        course satisfies the MSDE requirement of 45
                                                  You must successfully complete class assign-      hours of infant-toddler curriculum training
                                                  ments to receive a course certificate. Note:      for child care teachers, directors, and family
                                                  Textbook required.                                providers working with infants and toddlers.

                                                  45 hours, $275                                    45 hours, $275
                                                  Course #: BOC 202                                 Course #: BOC 203
 CHILD CARE                                       Sec#   Dates         Location                     Sec#   Dates          Location
                                                  01     6/25-8/13     Online                       01     7/18-9/5       Online
 Enhance Your Career with                         02     9/17-11/5     Online                       02     9/12-10/31     Online
 Online Credential Courses
                                                  Preschool Curriculum Activities 45 hours          Child Care Administration
 Cecil College and Howard Community                                                                 This course prepares prospective directors
                                                  Become prepared for a position in a child
 College Partnership bring these classes          care center or preschool.This certification       to administer and manage a child care center.
 which have been designed to help you             course satisfies the curriculum half of the       Topics include state requirements and com-
 get your program aligned with Maryland           MSDE requirement of 90 hours of training          pliance standards for physical facilities,licensing,
 EXCELS as well as to help you reach higher       for child care teachers and directors working     insurance, and staffing child care programs.
 Maryland Child Care Credential levels.           with preschoolers.Basic concepts of curriculum    Other topics include recordkeeping, budget
                                                  planning and implementation for children          and bookkeeping, personnel selection, training
 These classes are identified by MSDE in the
                                                  three to five years old are introduced.Topics     and managing staff, food services, equipment,
 Staff Credential modifications for levels 2, 3                                                     materials, and community involvement.
                                                  include: teaching strategies, environment
 and 4. Courses that are marked open entry                                                          This certification course satisfies the MSDE
                                                  design, and implementation of best practices
 means the course may be taken any time                                                             requirement for 45 hours of administrative
                                                  in early childhood education.You must
 between the start and end date.                  successfully complete class assignments to        training for child care center directors.
                                                  receive a course certificate. Note: Textbook      You must successfully complete class
                                                  required.                                         assignments to receive a course certificate.
 To view full course descriptions for the                                                           Note: Textbook required.
 classes listed below, please visit               45 hours, $275
 www.cecil.edu/training                           Course #: BOC 201                                 45 hours, $275
                                                                                                    Course #: BOC 204
                                                  Sec#   Dates         Location
                                                  01     6/27-8/15     Online                       Sec#   Dates          Location
                                                  02     9/12-10/31    Online                       01     7/16-8/27      Online
                                                                                                    02     10/11-11/29    Online
                                                  Child Growth and Development 45 hours
                                                                                                    Family Child Care Pre-Service
                                                  This certification course satisfies the child
                                                                                                    This course is designed to prepare prospective
                                                  development half of the MSDE requirement of
                                                                                                    and new child care providers to start and
                                                  90 hours for child care teachers and directors.
                                                                                                    operate a home-based child care business
                                                  Gain a broad overview of major concepts,
                                                                                                    and meets state of Maryland pre-service
                                                  theories and research related to the social,
                                                                                                    training requirements for Family Child Care
                                                  emotional, cognitive, and physical develop-
                                                                                                    applicants.Topics include principles of child
                                                  ment of the child from birth through age 12.
                                                                                                    development, curriculum, special needs,
                                                  This course and a 45-hour course in age-
                                                                                                    health, safety and nutrition, professionalism,
                                                  appropriate curriculum (preschool, infant-
                                                                                                    and community, as they are applied to family
                                                  toddler, or school-age) are required to com-
                                                                                                    child care. Note: This course is open entry.
  QUESTIONS?                                      plete the 90-hour certification for child care.
  Contact Amanda Pringle at                       You must successfully complete all course         24 hours, $245
  skills4u@cecil.edu for answers.                 assignments to receive a course certificate.      Course #: BOC 150
                                                  Note: Textbook required.
                                                                                                    Sec#   Dates          Location
                                                  45 hours, $275
                                                                                                    01*    7/2-8/24       Online
                                                  Course #: BOC 200
                                                                                                    02     9/10-12/14     Online
                                                  Sec#   Dates         Location
                                                  01     7/13-8/31     Online                       *01 - Registration closes on Aug. 17.
                                                  02     10/26-12/14   Online

Cecil College
Questions? E-mail skills4u@cecil.edu                                                                                           Child Care       25
Communication Skills for                            Sec#   Dates        Location                      Nutrition and Active Living
Child Care Professionals                            01     7/2-8/24     Online                        This course is designed to provide profes-
This course introduces basic concepts of            02     9/10-12/14   Online                        sionals in the education or childcare career
developing strong communication skills when                                                           field with instruction on nutritional and
working in a child care center.Topics include:      Developmentally Appropriate Practice              physical needs of children to promote overall
speaking, writing, interpersonal communica-         This course looks closely at what the term        wellness.Topics include nutritional needs of
tion strategies, and critical reading techniques,   Developmentally Appropriate Practices             all children, promoting healthy growth and
with a focus on communication with parents          ("DAP") really means in the context of working    development, strategies to inform families
and co-workers, and communication issues            with children of all ages and abilities. Learn    about nutritional food items, developing
within a typical child care day.                    the national standards and the role of the        physical and large motor activities, and
                                                    teacher, including practical strategies you can   games to promote physical growth. Note:
9 hours, $105                                       apply to support each child's learning and        This course is open entry.
Course #: BOC 125                                   development at every age and stage. Note:
                                                    This course is open entry.                        3 hours, $50
Sec#   Dates         Location                                                                         Course #: BOC 105
01     7/30-8/13     Online                         3 hours, $50
02     11/5-11/19    Online                         Course #: BOC 102                                 Sec#   Dates        Location
                                                                                                      01     7/2-8/24     Online
Observation and Assessment Birth–12                 Sec#   Dates        Location                      02     9/10-12/14   Online
This course is designed to provide child care       01     7/2-8/24     Online
and education professionals with observa-           02     9/10-12/14   Online                        Playground Safety
tion and assessments tools, appropriate                                                               This course is designed to provide child care
methods of collecting and interpreting infor-       Resources That Guide Daily Planning               and education professionals with instruction
mation, and explains the purpose of on-             This course is designed to provide child care     on playground safety and the role of the
going assessment of children.Topics include         and early childhood education professionals       child care provider in supervising and imple-
objective vs. subjective observations, obser-       with an explanation of key concepts of            menting safety procedures.Topics include
vational tools and methods, and using               curriculum planning and implementation,           age appropriate and accessible playground
assessment to inform planning. Note: This           including frameworks, standards, guidelines,      equipment and surfacing materials,appropriate
course is open entry.                               planning tools and state-approved curriculum      playground supervision, and outdoor safety
                                                    resources aimed to promote quality pro-           checks. Note: This course is open entry.
3 hours, $50                                        gramming and enhanced learning. Note:
Course #: BOC 100                                   This course is open entry.                        3 hours, $50
                                                                                                      Course #: BOC 106
Sec#   Dates         Location                       3 hours, $50
01     7/2-8/24      Online                         Course #: BOC 103                                 Sec#   Dates        Location
02     9/10-12/14    Online                                                                           01     7/2-8/24     Online
                                                    Sec#   Dates        Location                      02     9/10-12/14   Online
Supervising Children in Child Care                  01     7/2-8/24     Online
Become informed about the Maryland state            02     9/10-12/14   Online                        Including All Children and the ADA
child care regulations related to appropriate                                                         This course provides essential information
supervision of children of all ages and stages      Taking Learning Outside
                                                                                                      that every child care and education profes-
and learn to take an active role and apply          This course is designed to provide child care
                                                                                                      sional needs to know about the requirements
best practices to keep children playing and         and education professionals with methods for
                                                                                                      of the Americans with Disabilities Act (ADA).
learning safely. Note:This course is open entry.    use of outdoor learning environments and
                                                                                                      Go beyond the definition of ADA to learn
                                                    play space to support child development
                                                                                                      inclusionary best practices, strategies, and
3 hours, $50                                        and learning.Topics include activity planning,
                                                                                                      resources for implementing an early child-
Course #: BOC 120                                   environmental design, and selection of
                                                                                                      hood or school age environment that is
                                                    materials and equipment. Note: This course
                                                                                                      inclusive to all children and families. Note:
Sec#   Dates         Location                       is open entry.
                                                                                                      This course is open entry.
01     7/2-8/24      Online
02     9/10-12/14    Online                         3 hours, $50
                                                                                                      3 hours, $50
                                                    Course #: BOC 104
                                                                                                      Course #: BOC 107
Positive Child Guidance and
Discipline Theory                                   Sec#   Dates        Location
                                                                                                      Sec#   Dates        Location
Gain an overview of positive child guidance         01     7/2-8/24     Online
                                                                                                      01     7/2-8/24     Online
and discipline by examining theory and best         02     9/10-12/14   Online
                                                                                                      02     9/10-12/14   Online
practices. Learn appropriate guidance tech-
niques, internal and external factors that
influence child behavior, and ways to partner
with families to foster positive child guidance.
Note: This course is open entry.

3 hours, $50
Course #: BOC 101

www.cecil.edu                                                           For information call 410-287-1000 or to register call 410-287-1078
26     Career & Community Education                                                                                                     Fall 2018
Supporting Children with Disabilities              Conflict Resolution Strategies                     Supporting Breastfeeding in Child Care
More than ever, children with special needs        This course is designed to provide child care      This course is designed to provide child
are growing and learning in child care, and        and education professionals with an intro-         care and education professionals with an
educators need strategies to enable all chil-      duction to conflict resolution strategies to       overview of the state regulations, guidelines,
dren with disabilities, delays, or special needs   develop professional and positive relation-        and resources to support the practice of
to gain knowledge, skills and enthusiasm for       ships with staff, children, families, and the      breastfeeding and provide related resources
learning. Learn the child care professional's      community.Topics include: situations that          for families within a child care program.
role in supporting IEP/IFSPs, how to select        may lead to conflict, methods to address           Topics include: benefits of breastfeeding,
materials, adapt instruction and provide a         conflict in a professional manner, and strate-     normalizing breastfeeding, breastfeeding
motivational environment for all. Note: This       gies to promote resolution in the child care       friendly child care policy, environment and
course is open entry.                              environment. Note: This course is open entry.      practices, and supportive information and
                                                                                                      resources. Note: This course is open entry.
3 hours, $50                                       3 hours, $50
Course #: BOC 108                                  Course #: BOC 111                                  3 hours, $50
                                                                                                      Course #: BOC 115
Sec#   Dates         Location                      Sec#   Dates         Location
01     7/2-8/24      Online                        01     7/2-8/24      Online                        Sec#   Dates        Location
02     9/10-12/14    Online                        02     9/10-12/14    Online                        01     7/2-8/24     Online
                                                                                                      02     9/10-12/14   Online
Introduction to                                    Cultural Competencies and Awareness
Environmental Rating Scales                        This course is designed to provide child care      Sudden Infant Death Syndrome
Maryland has identified the ERS (environ-          and education professionals with instruction       This course is designed to provide childcare
mental rating scales) as a quality improvement     in identifying and developing strategies that      and education professionals with an overview
tool for child care programs participating in      will promote cultural competency.Topics            of Sudden Infant Death Syndrome (SIDS).
MD EXCELS. Learn how the ERS can be used           include the definitions of anti-bias, diversity,   Students will learn about SIDS, which can
to evaluate the child care environment,            and inclusion; the value and importance of         affect apparently healthy infants under one
identify strengths and areas needing               complex characteristics of a diverse commu-        year of age.
improvement, and increase your program's           nity; the promotion of child self-concept and
quality. Note: This course is open entry.          esteem; and multi-cultural activities. Note:       2 hours, $45
                                                   This course is open entry.                         Course #: BOC 116
3 hours, $50
Course #: BOC 109                                  3 hours, $50                                       Sec#   Dates        Location
                                                   Course #: BOC 112                                  01     7/2-8/24     Online
Sec#   Dates         Location                                                                         02     9/10-12/14   Online
01     7/2-8/24      Online                        Sec#   Dates         Location
02     9/10-12/14    Online                        01     7/2-8/24      Online
                                                   02     9/10-12/14    Online
The Child Care Provider as a Professional
Examine the components of professionalism          Family & Community Partnerships
that promote a successful work environment         This course is designed to provide child care
and relationships, including ethical codes of      and education professionals with instruction
conduct, federal, state and local organizations    on the resources that are available in the
that support professional development in           community and how to be an advocate for
child care and education. Note: This course        parents and children with ongoing needs
is open entry.                                     related to health, education, and referral
                                                   services.Topics include: community resources
3 hours, $50                                       that will benefit children and families; the
Course #: BOC 110                                  importance of being an advocate for children
                                                   and families; and strategies that will increase
Sec#   Dates         Location                      family involvement. Note: This course is
01     7/2-8/24      Online                        open entry.
02     9/10-12/14    Online
                                                   3 hours, $50
                                                   Course #: BOC 113

                                                   Sec#   Dates         Location
                                                   01     7/2-8/24      Online
                                                   02     9/10-12/14    Online

Cecil College