EXTRAORDINARY WOMEN OF MMS MULTIPLIER - University of Melbourne
Page content transcription
If your browser does not render page correctly, please read the page content below
ALUMNI JOURNAL • MELBOURNE MEDICAL SCHOOL • 2019            ESTABLISHED 1862

EXTRAORDINARY                     MULTIPLIER                 A WALK DOWN
WOMEN OF MMS                       EFFECT                    MEMORY LANE
      Meet four of our       How one woman's philanthropy       Highlights from
 outstanding female alumni    is enabling medical research   Reunion Weekend 2018
CONTENTS • CHIRON • 3

           MELBOURNE IS OUR NAME
                                                                                 22                                                                                30
           SHEPPARTON
           IS OUR HOME
            CELEBRATING                                       GREAT YEARS
                                                                                                                                                                   INSIDE
                                                                                                                                                                   04   WELCOME
                                                                                                                                                                        From the Dean

                                                                                                                                                                   05   WELCOME
                                                                                                                                                                        From the Head of School

                                                                                                                                                                   06   GENERAL NEWS
                                                                                                                                                                        From around the Faculty

                                                                                                                                                                   10   EXTRAORDINARY WOMEN OF MMS
                                                                                                                                                                        Meet four of our outstanding
                                                                                                                                                                        female alumni

                                                                                                                                                                   16   A WALK DOWN MEMORY LANE
                                                                                                                                                                        Highlights from Reunion Weekend 2018
                                                                                      CHIRON [kahy-ron]
                                                                                      In Greek mythology, Chiron was one of the Centaurs,                          20   GAME-CHANGER
                                                                                                                                                                        Developing a cure for hepatitis C

                                                                                                                                                                   22
                                                                                      the son of the Titan Cronus and Philyra, an Oceanid or sea                        RURAL HEALTH
                                                                                      nymph, teacher of Achilles, Asclepius. Chiron lived at the
                                                                                                                                                                        Our 20-year legacy
                                                                                      foot of Mount Pelion in Thessaly. Unlike other Centaurs, who

                                                                                                                                                                   26
                                                                                      were violent and savage, Chiron was a wise and beneficent                         MULTIPLIER EFFECT
                                                                                      Centaur famous for his knowledge of medicine.                                     How one woman's philanthropy
                                                                                                                                                                        is enabling medical research

                                                                                                                                                                   28
                                                                                      Chiron is published by the Melbourne Medical School.
                                                                                      Contributions and correspondence from alumni, staff
                                                                                                                                                                        THEN AND NOW
                                                                                      and students are most welcome and should be sent to:                              Medical education over five decades

                                                                                                                                                                   30
                                                                                      CHIRON
                                                                                      MDHS Advancement, Faculty of Medicine, Dentistry and Health Sciences
                                                                                                                                                                        EXHIBITION
                                                                                      Level 2, Alan Gilbert Building                                                    The Women's: Carers, advocates
                                                                                      The University of Melbourne, 3010, Australia                                      and reformers
                                                                                      T: +61 3 9035 7869 E: mdhs-alumni@unimelb.edu.au
                                                                                      EDITOR: Meegan Waugh
                                                                                      CONTRIBUTORS: Many thanks to Professor Glenn Bowes AO, Liz Brentnall,
                                                                                                                                                                   33   WESTERN CLINICAL SCHOOL
                                                                                                                                                                        A decade of clinical training in the West

                                                                                                                                                                   34
                                                                                      Susanna Cornelius, Cheryl Critchley, Cecilia Dowling, Ally Gallagher-Fox,
                                                                                      Dr Jacqueline Healy, Kirsty Hooper, Associate Professor Stephen Lew               RESILIENCE
                                                                                      and Grace Sanna.                                                                  The importance of resilience
                                                                                      DESIGN: Bill Farr, MEDIAXPRESS                                                    in young doctors

                                                                                                                                                                   36
For 20 years, Shepparton's Department of Rural Health has been working to             NOTE: For space and readability, only degrees conferred by the University
                                                                                      of Melbourne are listed beside the names of alumni in this publication.           HONOURS & AWARDS
teach, train and retain members of the rural health workforce. We've graduated        COVER IMAGE: (L-R) Dr Kat Franklin, Dr Ada Cheung, Professor Anne Buist,          Recent alumni achievements

                                                                                                                                                                   38
                                                                                      Professor Christine Kilpatrick. Picture: Darren James
hundreds of doctors, treated thousands of local people and pursued world-class                                                                                          OBITUARIES
                                                                                      ISSN 0418-3978 ©The University of Melbourne 2019
                                                                                                                                                                        Remembering those we lost in 2018
health research, right here in Shepparton. This is our home.                          The University of Melbourne acknowledges the First Peoples of Australia,

                                                                                                                                                                   42
                                                                                      the Aboriginal and Torres Strait Islander peoples. We acknowledge                 BOOKS
                                                                                      the traditional custodians of the lands on which each campus of the
                                                                                                                                                                        Recently published works by
We're here for life. | mdhs.unimelb.edu.au/visit/shepparton                           University is located and pay our respects to the Indigenous Elders, past,
                                                                                      present and emerging.                                                             medical alumni
4 • CHIRON                                                                                                                                                                                                                                                              CHIRON • 5

Welcome from the Dean                                                                                                                             Welcome from the Head of School

T                                                                                                                                                 I
         here is much to update you on since the last                                                                                                    am pleased to share the 2019 edition of Chiron with you                professionals of tomorrow by supporting scholarships.
         edition of Chiron, not least the appointment                                                                                                    – my first as the Head of Melbourne Medical School.                    The Melbourne Medical School Scholarships Fund assists
         of Professor Duncan Maskell as the 20th                                                                                                            My first months in this role have been quite                        students who are facing financial difficulty and helps
Vice‑Chancellor of the University of Melbourne in                                                                                                 an adventure. I was, of course, already familiar with                         to maintain equitable access to a world-class medical
October last year.                                                                                                                                Melbourne Medical School's reputation for excellence,                         education. Enclosed with this magazine you will find an
    Professor Maskell joined us from the University                                                                                               and it has been exciting to see that excellence in action.                    appeal form, which you can use to make a tax-deductible
of Cambridge where he held the position of Senior                                                                                                 It is clear to me that the School really is a place where                     donation to the Fund.
Pro‑Vice-Chancellor (Planning and Resources), the                                                                                                 many different strengths come together, and I am enjoying                         Another one of my priorities in this role is to support the
closest equivalent to a Provost in Australian universities.                                                                                       getting to know the extended campus, including the                            advancement of women in medicine. I strongly believe that
A biologist specialising in bacterial infectious diseases,                                                                                        various Clinical Schools and our world-class partner                          taking a proactive approach in this area will benefit both the
Professor Maskell is a Cambridge graduate, holding a                                                                                              Institutes and Hospitals.                                                     Melbourne Medical School and the medical field in general.
Master of Arts and a PhD, which looked at resistance and                                                                                               The School's alumni community is one of its greatest                     To this end, earlier this year we launched Strategic Grants
immunity to Salmonella. In addition to academic and                                                                                               strengths. I was lucky enough to attend the inaugural                         for Outstanding Women, a new initiative designed to help
university leadership roles, Professor Maskell has enjoyed                                                                                        Reunion Weekend (page 16) in November, just a few                             female academics navigate the challenges they face as they
an active entrepreneurial career, co-founding four biotech                                                                                        weeks after I joined the University, and was struck by the                    progress their careers. As expected, the calibre of applicants
companies among his accomplishments.                                                                                                              enthusiasm of the many alumni who attended. I have also                       was brilliant, and my only regret is that we cannot support
    One of his goals as Vice-Chancellor of the University                                                                                         had the opportunity to meet alumni outside of Melbourne                       everybody who applied. The successful applicants will be
of Melbourne is to further advance the commercialisation                                                                                          at the Department of Rural Health's 20-year celebrations                      announced soon.
and application of our vast research program to benefit                                                                                           in Shepparton earlier this year (page 22), and a recent                           The topic of outstanding women leads me to this
society and industry. Professor Maskell succeeded                                                                                                 alumni event in Singapore. I will be attending alumni                         edition of Chiron. This year, the magazine celebrates the
Professor Glyn Davis who, after nearly 14 years in the role,                                                                                      events in Europe and North America later this year, and                       work and achievements of exceptional women who are
has returned to scholarship and teaching endeavours.                                                                                              hope to meet more of you there. As a community, your                          having impacts both in the field of medicine and in wider
One of the first orders of business for Professor Maskell is                                                                                      involvement and interest in the future of the Melbourne                       communities. Our cover story (page 10) introduces you
the development of a new 10-year strategy to help guide                                                                                           Medical School is heartening.                                                 to four of these women – Professor Christine Kilpatrick,
the University from 2020–2030.                                                                                                                         I hope to harness this involvement and interest                          Professor Anne Buist, Dr Ada Cheung and Dr Kat Franklin
    Also in October last year, we welcomed clinician-                              from a very competitive cohort of 200 students from a          as I review the medical curriculum with an eye to the                         – all of whom are alumni of Melbourne Medical School.
scientist Professor John Prins as the new Head of the                              rural background. These students have enrolled in an           future. The medical students of today will graduate into                          On page 27 you'll meet Pamela Galli, a philanthropist
Melbourne Medical School. Professor Prins was Director of                          undergraduate Bachelor of Biomedical Science (Medical)         a world and a profession that is changing day by day.                         whose partnership with the University of Melbourne is
Mater Research Institute and Professor of Endocrinology                            at La Trobe University's Bendigo or Albury-Wodonga             I believe that we all have a responsibility to help shape                     transforming collaborative research in the Melbourne
at the University of Queensland as well as senior staff                            campus and will join our Doctor of Medicine (Rural Stream)     the next generation of medical professionals and my goal                      Biomedical Precinct. On page 30 you'll read about the
endocrinologist at the Princess Alexandra Hospital. At the                         in 2022. This initiative allows the University to deliver a    is to ensure that medical courses at the University                                    current exhibition at the Medical History Museum,
University of Queensland, he was also actively involved                            first-class medical education to those who wish to remain      of Melbourne prepare students for successful                                             which tells the story of women's health in Victoria
in undergraduate and postgraduate teaching and training                            in rural communities for the duration of their training and    careers.                                                                                   with a focus on the Royal Women's Hospital.
and has ongoing research interests in obesity, diabetes                            go on to pursue their careers there too – helping to address        The curriculum review is one of my key                                                     These are just a few of the wonderful
and intellectual disability.                                                       the shortage of health practitioners in rural and remote       priorities as Head of Melbourne Medical School                                               stories featured in this year's Chiron
                                                                                   Australia.                                                     and your experience – both of medical education                                               magazine, and I hope you enjoy reading
We are delighted to have Professor                                                     Another recent highlight was the inaugural Reunion         at the School and of the transition from student                                              it as much as I have. I hope to connect
Prins join us and are anticipating                             ABOVE               Weekend held in November for alumni of the Melbourne           to practitioner – is an invaluable resource. I                                                 with many more of you during the year
                                                               Professor           Medical School and School of Biomedical Sciences               am running a series of small alumni insights                                                   ahead and I look forward to connecting
great things from him as Head of the                           Duncan Maskell      (page 16). The event celebrated our alumni community           dinners to gather your feedback, and I also                                                    with you once again at Reunion Weekend
Melbourne Medical School.                                      became the 20th     and the 50th anniversary of the Medical Building. More         encourage you to email me directly at john.                                                    on 29–30 November.
                                                               Vice-Chancellor     than 1000 alumni and guests joined us over the course          prins@unimelb.edu.au if you would like to
    At the beginning of this year, Professor Maskell,          of the University   of the weekend, enjoying a series of activities and            share your thoughts on the direction of the                                                    Sincerely,
Professor Prins, myself and others based at our Parkville      of Melbourne on     delighting in catching up with former classmates and           medical curriculum.                                                                            PROFESSOR JOHN PRINS
campus were pleased to join staff from the Melbourne           1 October 2018.     educators.                                                          You can also support the medical                                                       Head, Melbourne Medical School
Medical School, alumni, students, local politicians and                                We do hope to see you at our next Reunion Weekend
community leaders to celebrate the 20th anniversary of         TOP                 on 29 and 30 November this year, but until then, please
the Department of Rural Health in Shepparton (page 22).        Professor           stay in touch by contacting the MDHS Alumni Team at
                                                                                                                                                    MELBOURNE MEDICAL SCHOOL A SNAPSHOT
Official proceedings began with a Welcome to Country,          Shitij Kapur.       mdhs-alumni@unimelb.edu.au.
a smoking ceremony and a performance from a local                                      As always, we welcome and encourage your feedback.
                                                                                                                                                                                    %                                                MALAYSIA             344
Aboriginal dance group, and speeches that covered the                                                                                                                                                                                INDONESIA            256
history, achievements and future of the Department of
Rural Health.
                                                                                   With warm regards,
                                                                                   PROFESSOR SHITIJ KAPUR                                                                    FEMALE   42.57                 ALUMNI        TOP 5
                                                                                                                                                                                                                                     SINGAPORE            209           MMS GRADUATES
    And the future is looking bright indeed – this year we                         Dean, Faculty of Medicine, Dentistry and Health Sciences
                                                                                                                                                       LIVING ALUMNI
                                                                                                                                                                                       57.17
                                                                                                                                                                                                          IN AUSTRALIA
                                                                                                                                                                                                                                                           108              IN 2018

                                                                                                                                                    16,203                                                                                                                 418
                                                                                                                                                                                                                         COUNTRIES

                                                                                                                                                                                                       11,155
                                                                                                                                                                             MALE                                                   UNITED STATES

                                                                                                                                                                                                                                                           103
partnered with La Trobe University to identify 15 students                                                                                                                                                                OUTSIDE
                                                                                                                                                                             UNSPECIFIED 0.27
                                                                                   Assistant Vice-Chancellor (Health)
                                                                                                                                                                                                                         AUSTRALIA   UNITED KINGDOM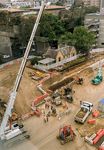 6 • CHIRON • GENERAL NEWS                                                                                                                                                                                                                        GENERAL NEWS • CHIRON • 7

                                                                                                     Federal funding
                                                                                                     for translational
                                                                                                     research
                                                                                                     The Medical Research Future Fund
                                                                                                     (MRFF) is a major new source of
                                                                                                     federal government funding for
                                                                                                     medical research, with a particular
                                                                                                     emphasis on funding research
                                                                                                     translation that will lead to direct
                                                                                                     health and economic outcomes.                                                                                                                      Professor Ingrid
                                                                                                         The fund is set to reach $20 billion                                                                                                           Scheffer the next
                                                                                                     by 2020-21 when it will be providing                                                                                                               president of the
                                                                                                     approximately $1 billion per year                                                                                                                  Australian Academy
                                                                                                     in medical research funding. This
                                                                                                                                                                                                                                                        of Health and Medical
                                                                                                     is in addition to the existing annual
                                                                                                     investment in health and medical
                                                                                                                                                                                                                                                        Sciences
                                                                                                     research through the National                                                                                                                      The Australian Academy of
                                                                                                     Health and Medical Research Council                                                                                                                Health and Medical Sciences
                                                                                                     (NHMRC).                                                                                                                                           has announced Professor Ingrid

 New life sciences
                                                                                                         The University of Melbourne has                                                                                                                Scheffer AO FRS FAA FAHMS (PhD
                                                                                                     had some early successes across                                                                                                                    1998) as its President Elect.
                                                                                                     a broad spectrum of MRFF-funded                                                                                                                       Professor Scheffer is Chair of

 complex in Parkville                                                                                schemes, including in clinical trials,
                                                                                                     clinical researcher fellowships
                                                                                                                                                                                                                                                        Paediatric Neurology Research at
                                                                                                                                                                                                                                                        the University of Melbourne and
                                                                                                     and technology innovation. The                                                                                                                     Senior Principal Research Fellow at
On 25 March 2019 the University         classrooms for small group and            ABOVE              University is also well placed to                                                                                                                  the Florey Institute of Neuroscience
of Melbourne officially opened          problem-based learning as well as         The new $100m      pursue the eight health challenges                                                                                                                 and Mental Health. She will formally
Western Edge Biosciences Building
125, a $100 million life sciences
                                        informal learning and study spaces, all
                                        of which are dedicated to preparing
                                                                                  life sciences
                                                                                  complex in
                                                                                                     MRFF will focus on: Genomics;
                                                                                                     Dementia, Ageing and Aged Care
                                                                                                                                                  Melbourne Medical School                                                                              take up the role of President at
                                                                                                                                                                                                                                                        the AGM in October 2019, when
complex offering Australia's most
sophisticated Science, Technology,
                                        the bioscientists, doctors and
                                        veterinarians of the future.
                                                                                  Parkville.         Research; Cardiovascular Health;
                                                                                                     Traumatic Brain Injury; Indigenous
                                                                                                                                                  alumnus appointed Victoria's                                                                          Professor Ian Frazer AC FRS FAA
                                                                                                                                                                                                                                                        FTSE FAHMS steps down. Professor
Engineering, Mathematics and
Medicine (STEMM) teaching
                                            "The new complex allows the
                                        University of Melbourne to offer
                                                                                  BELOW
                                                                                  The complex's
                                                                                                     Health; the Million Minds Mental
                                                                                                     Health Mission and the Australian
                                                                                                                                                  Chief Health Officer                                                                                  Scheffer will be the Academy's
                                                                                                                                                                                                                                                        second President and first female
laboratories and facilities.            a premier teaching and learning           state-of-the-art   Brain Cancer Mission.                        Dr Brett Sutton (MBBS 1993) was recently                 He is also Chief Human Biosecurity Officer   President and previously served as
    The new four-level complex,         experience and the best facilities        interior.          To find out more, visit: beta.health.gov.
                                                                                                                                                  appointed as Victoria's Chief Health Officer.        for Victoria.                                    the Academy's Vice President.
which has achieved a 6 Green Star       in biosciences in our region.                                au/initiatives-and-programs/medical-            Dr Sutton has extensive experience                    The CHO has unique statutory functions
                                                                                                                                                                                                                                                        To read the full announcement, visit:
rating, will bring together staff and   The building design, architecture                            research-future-fund                         and clinical expertise in public health and          under health, food and emergency-related         aahms.org/news/announcing-our-
students from the Faculty of Science,   and the resources available to                                                                            communicable diseases, gained through                legislation and is responsible for developing    president-elect/
Faculty of Medicine, Dentistry and      students and lecturers is first-class,"
                                                                                                     Outstanding women                            emergency medicine and field-based                   and implementing strategies to promote and
Health Sciences and the Faculty of      said Vice-Chancellor Professor                               grants program                               international work, including in Afghanistan,        protect public health.
Veterinary and Agricultural Sciences    Duncan Maskell. "The building                                Applications recently closed for the         Ethiopia, Kenya and Timor-Leste. He
                                                                                                                                                                                                                                                         Austin
under one roof.                         is a tremendous addition to the                              inaugural round of Strategic Grants for      represents Victoria on a number of key               To read the full announcement, visit:             alumni:
    The building includes three large   Melbourne Biomedical Precinct."                              Outstanding Women, a new initiative          national bodies including the Australian
                                                                                                                                                                                                       www2.health.vic.gov.au/about/media-centre/
                                                                                                                                                                                                       mediareleases/dr-brett-sutton-appointed-chief-    stay in touch
practical teaching laboratories, an     To find out more, visit: ourcampus.                          from the Melbourne Medical School            Health Protection Principal Committee.               health-officer                                    All former staff (including medical
object-based learning facility, three   unimelb.edu.au/webs-parkville                                supporting career progression for                                                                                                                   students) from Austin Health are
                                                                                                     female academics. The successful                                                                                                                    invited to update their details with
                                                                                                     applicants (to be announced soon)
                                                                                                     will receive between $25,000 and
                                                                                                                                                 Partnering to battle infectious diseases                                                                the Austin Health Medical Alumni
                                                                                                                                                                                                                                                         Association. The purpose of the
                                                                                                     $45,000 per year, for up to two years,      Austin Health's Infectious Diseases        control interventions. There will be                         Association is to keep in contact,
                                                                                                     to support research, teaching and/          Department is joining the Peter            new opportunities for clinical trials in                     primarily with an electronic
                                                                                                     or leadership activities. More than         Doherty Institute for Infection and        infectious diseases and an enhanced                          newsletter (two or three times a
                                                                                                     70 exceptional applications were            Immunity. Based at the University of       capacity for research into infection                         year) and occasional social events.
                                                                                                                                                                                                                                                         We are currently compiling a
                                                                                                     received, demonstrating the depth of        Melbourne's Department of Medicine         and immunity. The Doherty Institute
                                                                                                                                                                                                                                                         confidential email address book
                                                                                                     talent within the Melbourne Medical         at Austin Health, Austin Health ID         remains a joint venture between
                                                                                                                                                                                                                                                         for the Austin Health Medical
                                                                                                     School. Thank you to all participants.      will be the first unit of the Doherty      the University of Melbourne and the                          Alumni Association.
                                                                                                                                                 Institute to be located externally.        Royal Melbourne Hospital.
                                                                                                     Strategic Grants for Outstanding Women
                                                                                                     will be an annual program. Stay tuned           The partnership will strengthen                                                                     To update your details
                                                                                                                                                 existing collaborations in areas such      To read the announcement from                                and join the address book,
                                                                                                     for the next round of applications,
                                                                                                                                                                                            Professor Sharon Lewin AO, Director of                       please email
                                                                                                     or find out more about the program          as the translation of genomics into                                                                     geraldine.richards@austin.org.au
                                                                                                     at: medicine.unimelb.edu.au/visit/                                                     the Doherty Institute, visit: medicine.
                                                                                                     grantsforoutstandingwomen                   clinical practice and clinical infection   unimelb.edu.au/visit/austinhealthid
8 • CHIRON • GENERAL NEWS                                                                                                                                                   GENERAL NEWS • CHIRON • 9

                                                                                        Seminars from
Metro Tunnel works:                                                                     the cutting edge
Parkville Station construction continues                                                of cancer research
                            Metro Tunnel works are underway in Parkville with           From genomics, personalised medicine and cancer
                            one of five new underground train stations being            care, research being undertaken at the University of
                            built at the heart of the University of Melbourne's         Melbourne Centre for Cancer Research (UMCCR) is
                            Parkville campus. The construction of the new               driving the development of innovative solutions in
                            Parkville Station is part of the $11 billion Metro          cancer treatment and prevention.
                            Tunnel Project, one of Australia's largest ever public          Led by Professor Sean Grimmond, the UMCCR brings
                            transport infrastructure projects. Once completed,          together leading cancer researchers from across the
                            Parkville Station will connect the University and the       University to drive collaboration and achieve improved
                            Biomedical Precinct to Melbourne's metropolitan             outcomes for cancer patients.
                            train network for the first time.                              The centre's research targets key points along the
                                The project's excavation phase commenced in             patient journey, including diagnostics, defining the
                            December 2018 on Grattan Street and is expected to          causes of genetic predisposition, combatting recurrence,
                            continue for the remainder of 2019. Construction is a       and palliative care.
                            bottom-up process and involves excavating the station          The UMCCR is seeking to redefine the standard of
                            'box' down to a depth of 30 metres. Up to 200,000           care for cancer patients, with a focus on rare, recalcitrant
                            cubic metres of soil and rock will be removed. Once         and advanced cancers that are resistant to standard
                            complete, construction and fit-out of the station begins.   therapies.
                                Parkville Station construction is expected to finish       The UMCCR Seminar Series launched in 2019. This
                            by November 2022, with the new Metro Tunnel line in         weekly event provides an opportunity for the wider
                            operation by the end of 2025.                               community to engage with the exciting research being
                            For more information, visit:                                undertaken at the centre, hearing from research group

                                                                                                                                                             Ask Alumni
                            ourcampus.unimelb.edu.au/parkville-station                  leaders, PhD students, and invited external guests.
                                                                                        For more details, visit: research.unimelb.edu.au/umccr

                                                                                         UMCCR SEMINAR SERIES
                                                                                         10.30am – 11.30am Wednesday mornings
                                                                                         March – October 2019                                                CONNECT• CHAT• INSPIRE
                                                                                         Lecture Theatre C, Level 7
                                                                                         Victorian Comprehensive Cancer Centre                                Ask Alumni is an informal, flexible
                                                                                         305 Grattan Street, Melbourne 3000
                                                                                                                                                             mentoring program that helps current
                                                                                                                                                              University of Melbourne students
                                                                                        Online courses                                                        connect with alumni for a one-off
                            Pretty Little Things surround                               by the Ultrasound                                                            30-minute session.
                            the Metro Tunnel site                                       Education Group
                            The Metro Tunnel Creative Program seeks to                                                                                        You decide how many students you
                            'soften the edges' of construction through creative
                            collaborations. The current Parkville installation,
                                                                                        The Melbourne Medical School Mobile Learning Unit
                                                                                        offers online courses in continuing medical education
                                                                                                                                                               would like to mentor and the best
                            Pretty Little Things, uses images produced by               for GPs, nurses, physicians and medical students.                     time and way to connect – be it by
                            researchers in the Melbourne Biomedical Precinct
                            to highlight the beauty that can be found beneath
                                                                                        Our online courses are designed by leading academics
                                                                                        and are based on a proven, interactive learning model.
                                                                                                                                                             email, video call or even face-to-face.
                            the scientist's microscope. These colourful decals,         The courses are accessible on desktop or mobile                      That means that no matter where you
                            delivered by design firm The Cutaway, can be                devices with iOS, Android or Windows. We offer
                            found on the gantries surrounding the Alan Gilbert          lifetime access and many courses include Continuing                   are in the world or how much time
                            Building, the Doherty Institute and the Med                 Professional Development points.                                      you can commit, you can take part
                            Building.                                                       Short courses include Immunisation (Nurse
                               The installations will be refreshed annually and         Immuniser), Mastering Migraine Management,                                   and make a difference.
                            will expand to yet-to-be-installed gantries around the      Management of Obesity, Medical Perfusion, Lung
                            Victorian Comprehensive Cancer Centre and Royal             Ultrasound and Clinical Supervision, for example.
                                                                                                                                                                        Visit http://go.unimelb.edu.au/c8w6
                            Melbourne Hospital.                                         For full details of the courses available, please visit:
                                                                                        mdhs-study.unimelb.edu.au/short-courses/mms-short-courses
                                                                                                                                                                        or scan the QR code with your
                            To find out more about the program, visit:
                            metrotunnel.vic.gov.au/about-the-project/creative-program                                                                                   smartphone for more details
                                                                                        Alumni can register online or contact the Mobile Learning Unit at:
                                                                                        mobile-learning@unimelb.edu.au                                                  and to register.
10 • CHIRON • COVER STORY                COVER STORY • CHIRON • 11

Extraordinary
      women of Melbourne
		 Medical School

M
               elbourne Medical
               School opened
               its doors in 1862
                – to men. Another
               25 years would
pass before women were admitted
to study medicine.
Since then, nearly 7000 women
have graduated from the
Melbourne Medical School.
Many have made incredible
contributions to health
in Melbourne, in Australia
and around the world.
Here, we meet four of these
brilliant women. Their stories
and successes – professional and
personal – span industries, countries
and cultures. All four are a testament
to the calibre and breadth of the
Melbourne Medical School alumni
community.
BY CHERYL CRITCHLEY AND CECILIA DOWLING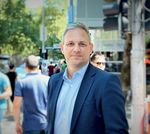 12 • CHIRON • COVER STORY                                                                                                                                                                                    COVER STORY • CHIRON • 13

Visionary leader                                                                                                              Doctor without borders
Professor Christine Kilpatrick                                                                                                Dr Kat Franklin
Professor Christine Kilpatrick (MBBS 1976, MD                cohorts of patients and on the system itself," she says.         Treating patients isn't the only thing Dr Kat                     "It helps me to read my diaries back, to remember what's
1986, MBA 2007, DMedSc (Hon) 2016) has used                  "I find the system and the bigger picture rewarding and          Franklin (MBBS (Hons) 2011) has to worry about                    happened and think about the different stories," she says.
her clinical experience to carve a brilliant                 very interesting."                                               when she works in some of the world's most                            After her first Iraq trip, Dr Franklin was awarded
career in health leadership and management.                        As CEO of the Royal Children's Hospital from               dangerous places.                                                 a Sir John Monash Scholarship to study a Master of
                                                             2008–2017, Professor Kilpatrick oversaw the momentous                                                                              International Health and Tropical Medicine (Hons) at
These days she is known as a transformative business         2011 move into the new building. She relished the                Drawn to helping others from a young age, Dr Kat Franklin         the University of Oxford. Oxford, with its secret passages
leader, but when Professor Christine Kilpatrick first        challenge and felt the responsibility of leading one of          works with children in very different worlds. As a medical        behind library bookcases and herds of deer roaming the
moved from treating epilepsy patients into a health          Australia's most revered institutions.                           student, the Royal Children's Hospital paediatric trainee         grounds, couldn't have contrasted more sharply with the
executive management role, some of her colleagues                  "I think there's an added pressure from the                volunteered to observe treatment facilities in Ethiopia,          surroundings in Iraq.
thought it was an 'unwise' decision.                         community and from families, quite rightly," she explains.       Fiji and Peru.                                                        "It was amazing. I completely love Harry Potter more
    "They saw management as going to the dark side,"         "Good societies, of course, always look after their                   She has since completed assignments in dangerous             than anything in the world ... it's the closest I think I'll get
recalls Professor Kilpatrick.                                children."                                                       political hotspots – including Afghanistan (2016), South          to Hogwarts."
    "They couldn't quite grasp why anyone would choose             Professor Kilpatrick's team at the Royal Children's        Sudan (2016) and Iraq (2017 and 2018) – with Médecins                 Dr Franklin was inspired to pursue medicine as a child
to do that. But I did and it's been the best decision I've   Hospital developed an improved care model for patients           Sans Frontières (MSF), or 'Doctors without Borders', and          by the doctors who treated her younger brother Michael,
made."                                                       with complex needs, and implemented an electronic                as part of an Aspen Medical/WHO trauma project.                   now a veterinarian. Their sister Amanda, a Fulbright
    Professor Kilpatrick has not taken a backward step       medical record. She is now working on a similar                       In Afghanistan, Dr Franklin joined an MSF project at         Scholar who completed a Bachelor of Science (2008) and
since. In 2017, she was appointed Chief Executive of         electronic medical record project at Melbourne Health.           a maternity hospital in one of Kabul's poorest suburbs.           a Master of Science (2011) at the University of Melbourne,
Melbourne Health, which provides healthcare through                "The same system will run at The Royal Melbourne           The security situation was precarious, and resources              is a marine biologist.
the Royal Melbourne Hospital and NorthWestern Mental         Hospital, Royal Women's Hospital, Peter MacCallum                limited. Staff coped with basic tools such as portable                Dr Franklin wanted to be a paediatrician but
Health. She has excelled in some of Victoria's most          Cancer Centre, and Royal Children's," she says.                  oxygen, antibiotics and feeding tubes.                            struggled with maths and chemistry and didn't have the
important health management roles and helped to                    The University of Melbourne remains close to                    Dr Franklin led a team of eight male paediatricians          prerequisites for medicine.
shape a range of healthcare systems.                         Professor Kilpatrick's heart. She is an Honorary                 and had to decide which patients they had the resources               While completing an undergraduate degree in
    In some ways, she pioneered a trend that now sees        Professorial Fellow in the Department of Medicine and            to treat and which they had to transfer elsewhere.                behavioural science, she discovered the Graduate Medical
young people experience a range of careers. "In my day          in 2016 she was awarded a Doctor of Medical Science                "In Afghanistan, the needs were so high that we could        School Admissions Test (GAMSAT). GAMSAT is part of the
you left school, did well enough at school and went into        (honoris causa).                                              only provide critically ill children with initial treatment and   graduate medical admissions process and incorporates
medicine," she says. "That's changed."                                She was one of several family members to study at       stabilisation before referring them on to other facilities,"      university grade averages and an interview. Anyone can sit
    Professor Kilpatrick has fond memories of her time          the University. Her late father, Stanley George Hogg QC       she says. "It was hard."                                          the test, but a good knowledge of biological and physical
studying at the University of Melbourne, particularly         (BCom 1945, LLB 1950, LLM 1954), completed his legal                 Medical staff lived in lock-down near the hospital due to    sciences is required. Previous experience, knowledge and
the medical rounds, but recalls feeling acutely aware        studies at Melbourne, as did her older sister Kathryn Kings      the threat of car bombs and kidnapping. They supported            skills such as problem solving, critical thinking and writing
of her gender. Up to 25 per cent of medical students                   (LLB 1972, LLM 1983) – now a County Court Judge.       each other, drank tea on the roof and tried to have fun.          are also considered.
were female, but they were treated differently to the                       Professor Kilpatrick's late husband Graeme             "Our house was like a little family," Dr Franklin says.          After spending a summer poring over her sister's
male students.                                                          (BDSc 1975) and their daughters Victoria (BCA         "These are some of my most amazing memories."                         chemistry and science books, Dr Franklin did well
                                                                        2010, PGDipTeach(Sec) 2012, MTeach 2012) and               The stark contrast in environments was clear                          enough to gain admission into a Bachelor of
"Female medical students were                                           Julia (BCom 2010, LLB 2010) also attended the         to Dr Franklin after she returned to the Royal                                Medicine/Bachelor of Surgery at the University
still considered a novelty … it was                                     University.                                           Children's Hospital. The first child she saw                                      of Melbourne and hasn't looked back.
thought that you must have had                                            Balancing family and her career – as well as        was successfully treated for a condition that                                            After her latest overseas mission,
some extra drive to want to do it,                                    several board positions and directorships – was         another child had died from in Afghanistan.                                              Dr Franklin has returned to the Royal
which of course is incorrect."                                      tricky early on when it was still unusual for women            In Wau, South Sudan, the team worked in a                                            Children's Hospital to continue her
                                                                 to pursue medicine.                                          tent hospital with little more than antibiotics                                           paediatric training. Still in her early
   None of this impeded Professor Kilpatrick's                         These days, Professor Kilpatrick says, the situation   and oxygen concentrators available.                                                      thirties, she appreciates the experience
progress and she trained and specialised in                       for women in senior positions is "different" rather than         On one particularly devastating day, five                                          she's already gained in "two entirely
neurology and epilepsy through the Royal Melbourne               easier. They may have more workplace flexibility, but        of the 12 children being treated didn't make                                         different worlds".
Hospital. She spent 11 years leading the Royal                   challenges remain.                                           it. In such difficult circumstances, Dr Franklin                                     Dr Franklin is keen for more overseas
Melbourne Hospital's epilepsy program, and was                        "Partners are now much more involved in the care,       says it was important to focus on the positive                               assignments and recommends them to others – if
the inaugural Chair of Victorian Epilepsy Centres,               but it's always going to be hard to do everything,"          outcomes.                                                                 the timing is right and the volunteer is suited to it. The
established to increase collaboration between the                 she says. "You just have to do what works for you."                                                                               work can be really difficult, and resources can be scarce,
centres to enhance research and education.                             After creating a wonderful legacy at several iconic    "You have to have wins and                                              but she thrives on the challenge and creativity required.
   Around 2000, she became Chair of the Senior                    Melbourne institutions, Professor Kilpatrick loves          you have to remind yourself                                                 "Being able to provide health care for people who
Medical Staff at the Royal Melbourne Hospital,                    the idea of others bringing a clinical perspective to       of those wins," she says.                                               otherwise can't access it, and to see some really sick
and Chair of the MLC Board, a move that opened                   administration. She is a strong advocate for exploring       "You have to focus on the                                               children get better … I think that's the reason why I
her eyes to management. In 2005, when she                        the different career trajectories a medical degree           kids that did well."                                                   keep on going back," she says.
became Melbourne Health's Executive Director                    can offer.
Medical Services, she realised she could make                        "There are lots of different ways you can use your          Debriefing is an important part of each                          Dr Franklin recently featured on the University's 3010 podcast.
a difference on a broader scale.                               training. I'd encourage anyone to make a change if             overseas assignment, and Dr Franklin also                           To listen to the episode and hear more about her international
   "In these roles, you really focus more on                  that's what they want to do."                                   keeps a diary to help her process her work.                         experiences, visit: go.unimelb.edu.au/9rdx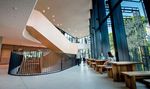 14 • CHIRON • COVER STORY                                                                                                                                                                                       COVER STORY • CHIRON • 15

Overcoming injustice                                                                                                                   Making sense of the grey areas
Dr Ada Cheung                                                                                                                          Professor Anne Buist
Dr Ada Cheung (MBBS (Hons) 2003, PhD 2017)                            and wanted more training. "We took our research to               Professor Anne Buist (MMED 1992, MD 1999)                    baby units. She has written a book on psychiatric disorders
has fought for her medical achievements and                           the Department of Human Services and the Minister for            has balanced her career as a respected                       associated with childbirth, nine book chapters and more
her award-winning career every step of the                            Equality, the Hon Martin Foley MP (MCom 2001), and the           perinatal psychiatrist with writing thrilling                than 100 peer-reviewed journal articles.
way. Now, her research is changing national                           government responded," she says.                                 – and sometimes raunchy – novels.                                When her own two children were small Professor
medical policy.                                                           In late 2018, the Victorian Government announced                                                                          Buist produced several manuscripts, which were put on
                                                                      an investment of $3.4 million to better meet the health          Working with women who have struggled after giving           ice when she secured a $3.6 million beyondblue grant to
Dr Ada Cheung was drawn to medicine for the complex                   needs of trans and gender diverse Victorians. Over 2019,         birth, Professor Anne Buist has seen a lot.                  research perinatal depression nationally.
problems it presented and for the opportunity to make                 multidisciplinary health clinics will be established in              She even spent time visiting Keli Lane, the Sydney           "The outcomes of untreated depression ripple through
a difference. Since 2017, she has focused her physician               Ballarat and Preston, and a state-wide training program          water polo player who denies killing her baby Tegan in       that child's life for the rest of their life and other children in
expertise and her research skills on improving medical                will be implemented for health professionals.                    1996, in jail and appeared on Caro Meldrum Hanna's 2018      the family, to say nothing of the risk to mum," Anne says.
services for transgender Australians.                                                                                                  ABC series Exposed: The case of Keli Lane.                       The results highlighted the importance of early
    Dr Cheung established the Trans Medical Research                  "It's been an awful lot of work, but it's                            While it is easy to condemn the actions – or alleged     detection and treatment and became federal government
group in 2017, as part of her NHMRC early career                      been really satisfying to see our research                       actions – of such women, Professor Buist understands         policy.
fellowship, with the aim to conduct research that would               translated into policy and now delivered                         that the situation for most is extremely complex.                After completing that project, Professor Buist honed
guide clinical care improvements for the Australian                   on the ground."                                                      "Usually it's a mixture of things like low intellect,    her creative craft with three erotic novels and seven
transgender community.                                                                                                                 mental illness, no supports, cultural issues, and they all   novellas before publishing Medea's Curse in 2015. That
    "I love my job. Coming to work every day is not coming                Dr Cheung was surprised when she was accepted to             mix in together and you think 'there but for the grace of    novel was followed by Dangerous to Know (2016) and This I
to work, it's a life. I've got a vision and I'm getting little wins   study at Melbourne Medical School.                               god go I'," she says.                                        would Kill For (2018 – read more on page 43).
along the way. That motivates me to keep going," she says.                "Everybody looked down on us growing up. My parents                                                                           All three feature forensic psychiatrist Natalie King, who
    Dr Cheung began seeing transgender patients in 2016               emigrated in the 1970s with nothing. Home life was chaos.        "The women I've seen who have been                            lives with bipolar disorder. They involve themes Professor
after a lunch with Professor Jeffrey Zajac (MBBS 1977, PhD            My father suffered from severe mental illness and spent          charged and convicted ... I haven't seen an                     Buist has encountered in real life, but never real people.
1985), Director of Endocrinology and Head of the University           most of my childhood incarcerated. People thought I              evil one yet. I'm not saying that evil doesn't                   It's important to her that her characters are relatable.
of Melbourne Department of Medicine at Austin Health.                 would end up as nothing. Getting into medicine broke             exist, but that's not the group I'm seeing."                          "I want all my characters, even the ones that are
    "Jeffrey was seeing more and more transgender                     the stereotype," she says.                                                                                                       doing bad stuff, generally, to be sympathetic," she says.
people, but he couldn't find anybody else willing to see                  Dr Cheung met her husband, Will Lee (MBBS 2003), while           Understanding why some women don't cope with                 Professor Buist's writing has always been supported
them. I was astounded that doctors could refuse to see                studying at Melbourne Medical School. They have two              motherhood has been central to Professor Buist's career,     by her husband Dr Graeme Simsion (PhD 2007), an IT
patients," she says.                                                  young children, five and six.                                    which has taken the unusual path of combining academia,                  specialist turned bestselling author of The Rosie
    At the time, Dr Cheung was near to completing her                     "Time with the kids is very much entwined with our           research and clinical work with writing successful                          Project. They learn from each other and a book
PhD, in which she explored the long-term muscle                       work. They do a weekend ward round with my husband,              novels, including the thriller Medea's Curse.                                they co-wrote, Two Steps Forward, has been
and bone effects of hormone therapy for prostate                      or they see one of us doing talks, which they come along             Now Professor of Women's Mental Health                                   optioned by Ellen Degeneres.
cancer. Her award-winning research provided many                        to. I do a lot of my research at home once the kids have       (Psychiatry) at Austin Health and the University                                  Both always have a project or 10 on
opportunities for career progression, but it had not                       gone to bed. I want them to grow up in a world which        of Melbourne, Professor Buist's life and CV are                               the go.
been an easy road.                                                         respects diversity, which accepts people for being          incredible by any measure.                                                        "I'm usually a little too far ahead of
    "As an Asian woman with two young children,                            themselves. They drive me."                                     She was exposed to the field of medicine early                            myself," Professor Buist says. "I'm halfway
I was used to fighting gender discrimination. I had                             Dr Cheung plans for the Trans Medical Research         as the oldest of four daughters of prominent                                 through the next Natalie King book and I'm
endured racial abuse just before speaking with                              group to launch a longitudinal Australian gender health    pathologist Dr Greg Buist (MBBS 1964), one of the                           already starting to think about the one after
Jeffrey," she says.                                                         study, a little like the Census, to guide their research   few pathologists who would conduct autopsies on                             that. She's a singer in a rock and roll band too,
    "When I heard about discrimination in the                                and to shape their goals.                                 those who had died of HIV AIDS in the 1980s. Her                           which is one of my fantasies."
transgender community, it really struck a                                          "We want the study to empower the transgender       mother, Jean Buist OAM, worked as a nurse.                                     She describes her medical career as
chord with me."                                                                 community to guide policy makers into investing in         As a child, Professor Buist wrote long-hand stories                     challenging but rewarding.
    She started with a project that documented                                   health and wellbeing programs for the community,"     and if she hadn't followed her father into medicine                             "I love the unknowns, the grey, trying to
the 10-fold rise in transgender patients seeking                                 she says.                                             would have tried journalism. By the age of 15, she                       make sense of the why and understand people."
medical services over five years. They also did a                                      "At the moment, 40 per cent of trans people     had several 40,000-word novels that she now                                   As for Keli Lane, who is currently serving
study with 1000 Australian transgender adults.                                     have attempted suicide. We don't understand         describes as "truly awful".                                               18 years in jail after being found guilty of the
    "I listened to hundreds of stories of                                            the long-term effects of hormone therapies,           But they soon took a back seat to her studies.                        murder of newborn Tegan, Professor Buist
difficulty accessing medical care and societal                                       we don't know what happens with ageing,               Professor Buist completed her MBBS at                                 found that she did not fit the usual profile of a
discrimination. These patients couldn't find                                          heart disease or cancer. Our team want to        Monash University in 1981, then her Master                                 woman who kills her child and felt there was
doctors willing to treat them," she says.                                            provide an evidence base for treatments and to    of Medicine and MD at the University of                                    room for doubt.
    "Our survey asked what members of the trans                                    see mental health outcomes improve. Societal        Melbourne. She remembers her university                                         "She would have to be the most unusual
community thought the top priority for funding should be                    culture needs to change, and we hope to contribute         days fondly, and the connections she                                        [case]," Professor Buist says. "If you wrote that
or what their biggest health issue was. It wasn't hormone                  a little," she says.                                        made have kept her associated with the                                       in fiction, most people would find it hard to
therapy. It was better training for doctors in trans health."                If you would like to donate to trans medical research,    University of Melbourne as a student,                                        believe."
    Next, they surveyed doctors and found that 96 per                     you can nominate this cause via the Melbourne Medical        teacher, professor and mentor.
cent of them had never been taught about transgender                     School donations page:                                            After qualifying as a psychiatrist in 1989 (FRANZCP),                 Find out more about Anne's latest thriller,
health in medical school. Many of them lacked confidence              alumni.online.unimelb.edu.au/TransMedicalResearch                Professor Buist spent 25 years directing hospital mother                   This I Would Kill For, on page 43.
16 • CHIRON • REUNION WEEKEND                                                                                                                                                                                                            REUNION WEEKEND • CHIRON • 17

A walk down
memory lane
BY CECILIA DOWLING

T
         he doors of the Med Building are tall and
         transparent. In 1982, Dr Maria Dudycz (MBBS
         1987, LLB (Hons) 1993) ran straight into them,
overwhelmed with excitement to tell her friends waiting
outside that she had been accepted to study medicine.
Thirty-six years later, Dr Dudycz walked through those
same doors for the Med Building Block Party, marking the
opening of the inaugural Reunion Weekend.
    Held on a rainy November weekend in 2018, Reunion
Weekend was a chance for Melbourne Medical School
alumni to come back to campus for a range of events
across the Parkville precinct.
    The inclement weather wasn't enough to dampen the
spirits of returning alumni. At the Block Party, Dr Dudycz
was particularly curious to explore changes to the building
as part of the Open House program and to see the premiere
of the film celebrating 50 years of the triradiate Med
Building, It Started in the Sunderland. For her, the highlight
of Open House was the Virtual Reality Learning Studios.          ABOVE              developments in medicine there," she says.
                                                                 Alumni explored       Deputy Dean Professor Jane Gunn (MBBS 1987,                 We've got so many good scientific organisations working
"It was wonderful to see these new                               the vast network   PhD 1998) attended many events at Reunion Weekend.             cheek by jowl … in Melbourne we're good at collaborating
tools for learning. I did CPR through                            of tunnels            "I was there for both days. I had a look around at          and that is how all this tradition and great science has
                                                                 beneath the        Open House on the Friday evening and I thought the             grown across disciplines."
the VR headset and I thought that                                Royal Melbourne    VR Studio, the Harry Brookes Allen Museum of Anatomy                Professor Doherty has a theory as to why Melbourne,
was great."                                                      Hospital as part   and Pathology and the Bush Medicine exhibition were all        as a city, is so collaborative: "Here everyone talks AFL.
                                                                 of Saturday's      wonderful. There was a great buzz … I was there to the         It's the great unifier. You can be a supporter of a team from
    "The 3D aspect shows the depth and the layers of the         Discovery Tours.   end and saw the last guest leave."                             any corner of society." He believes this helps to create a
structure of the body, which is better than a 2D book for                              Professor Gunn was back the next day for the panel          community of researchers that thrive.
learning anatomy," she says.                                     OPPOSITE           discussion, 'Medical Research – Evolution and Progress'.            Saturday's Chiron Lunch was a chance for those who
    Next up, Dr Dudycz collected a choc top and took a seat      Professor                                                                         graduated more than 50 years ago to come together
in the Sunderland Theatre for the premiere of the film,          John Prins         Professor Shitij Kapur, Dean of                                and share memories. Professor John Prins, Head of
It Started in the Sunderland. She features in a scene that       addresses guests
                                                                                    the Faculty of Medicine, Dentistry                             the Melbourne Medical School, counted it among his
describes her determination to study medicine.
    Dr Dudycz, who was recently elected to the University's
                                                                 at the Chiron
                                                                                    and Health Sciences (MDHS),
                                                                                                                                                   highlights of the weekend.                                      Reunion Weekend returns in 2019
                                                                 Luncheon.
Alumni Council, grew up in Melbourne's Western suburbs                              described the six panellists as                                "To be surrounded by esteemed                                   The Faculty of Medicine, Dentistry and Health Sciences will host the second
and worked in a milk bar through her school years to help                           "truly representing research                                   alumni who were so passionate                                   annual Reunion Weekend on 29 and 30 November 2019. This year, alumni
support her family. In the face of many obstacles, she                              excellence, the spirit of innovation                                                                                           from all schools within the Faculty will be invited to attend, drawing together
achieved both a medical degree and a law degree from
                                                                                                                                                   about the University was great fun                              alumni from a community of over 46,000.
the University of Melbourne. Her career at the intersection
                                                                                    and the commitment to healing that                             … there were lots of stories being                                  Modelled on the success of Reunion Weekend 2018, festivities will include
of these fields earned her induction onto the Victorian                             is the DNA of the Faculty."                                    told and many lively conversations                              a range of events held across the campus and the wider Parkville precinct.
Honour Roll of Women in 2018.                                                                                                                      going on around the room."                                      Milestone class reunions will once again be an important focus of the weekend
    She was a key figure in the development of the                                      Among the panel were Laureate Professor Peter                                                                              for alumni across the Faculty.
Disability Act 2006 (Vic) at VCAT and is devoted to                                 Doherty AC (LLD 2012) and Professor Suzanne Cory AC                                                                                Mark the dates 29–30 November 2019 in your diary for this year's
improving medical services for vulnerable Australians;                              (BSc 1964, MSc 1966, LLD 2015), who both noted that                To set the Saturday evening reunion program in              Reunion Weekend and keep an eye on your email inbox for updates. If you're
a pursuit that keeps her connected to her neighbourhoods                            collegiality and collaboration have made Melbourne             motion, the Faculty hosted a Happy Hour, which preceded         celebrating a milestone reunion this year, you'll also receive an invitation to
of origin.                                                                          Australia's primary research centre.                           cohort reunions held in venues across campus. Associate         your class's reunion event.
    "I spoke to some GPs from the western suburbs at the                                "The Parkville Precinct has always been known for          Professor Hamish Ewing (MBBS 1973) is reunion champion
Block Party and we had a good chat about changes and                                great science", says Professor Cory. "It is a special place.   for the MBBS Class of 1973.                                     To update your email address, visit: medicine.unimelb.edu.au/visit/reunion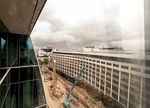 18 • CHIRON • REUNION WEEKEND                                                                                                                                                                                                   REUNION WEEKEND • CHIRON • 19

                                                                                                                                                  It Started in the Sunderland:
                                                                                                                                                  Celebrating 50 years of the Med Building
                                                                                                                                                  The triradiate Med Building opened in 1968. Fifty years on, the new film It Started in the
                                                                                                                                                  Sunderland showcases the stories of a handful of alumni whose careers and life journeys
                                                                                                                                                  began within its walls. Alumni contributed memories and stories about their experiences
                                                                                                                                                  in the building to form the foundations of the film, which is presented by comedy icon
                                                                                                                                                  and medical alumnus Rob Sitch (MBBS 1987).

                                                                                                                                                   Deputy Dean Professor Jane Gunn was involved in the               Six members of Dr Elizabeth Chong's (BBiomedSc 2006,
                                                                                                                                                   production of the film and came up with the title.                MBBS 2011) family were featured in It Started in the
                                                                                                                                                       "A challenge was put to come up with a title. The stories     Sunderland: "We are all very proud to have so many
                                                                                                                                                   and the footage brought back a whole lot of memories about        family members in the same vocation, and to have the
                                                                                                                                                   being a medical student here and I realised that it all started   shared history of being educated at Melbourne Medical
                                                                                                                                                   in the Sunderland!                                                School over a 70-year period! It was fascinating to hear
   "I know a good proportion of our class came to              CLOCKWISE           pain. Thinking back to when I started medical school,               "In one scene, which is now at the beginning of the film,     about other graduates of the medical school, and to see
Happy Hour before walking to our reunion dinner. We            FROM TOP LEFT       I never imagined that I would be an early career research       Rob Sitch was sitting in the lecture theatre. I think that        the rich and varied careers MMS alumni have had."
appreciated the opportunity to catch-up with colleagues        A floor talk by     fellow, endocrinologist, trans ally and a parent of two         triggered my memories of the importance of the theatre as a
from other year groups at this reception, which was a          curator Jacky       young kids. Our 15-year reunion allowed for these               student, because you spend so many hours there. 'It Started
lovely 'stepping-off' point for the various reunions."         Healy at the        catch‑ups."                                                     in the Sunderland' had a good rhythm, so we went with that."
   For Associate Professor Ewing, the MBBS 1973 reunion        Indigenous
dinner at University House at the Woodward was the             Bush Medicine       "The experiences we share result in                                                                                                                    Dr Christine Rodda (MBBS 1978, PhD 1989)
highlight of Reunion Weekend.                                  exhibition;
                                                                                   lifelong friendships and comradery,                                                                                                                    contributed to the film as a member of a
                                                               The Virtual                                                                                                                                                                small choir, comprised of MBBS 1978 alumni.
                                                                                   which I cherish so much."
"Most of us had not met for five                               Reality Learning                                                                                                                                                           They performed the 'Neuroanatomical
                                                               Studios; The                                                                                                                                                               Aria', which was originally a Med Medleys
years. Wonderfully, there were
                                                               Discovery Tours         Over 1100 alumni and guests attended Reunion                                                                                                       act performed in the '70s for a favourite
several in attendance who had not                              included a          Weekend 2018. For Professor Prins, who had joined the                                                                                                  lecturer, Professor Bradley.
joined our reunions in the past."                              glimpse at the      University as Head of the Melbourne Medical School just                                                                                                    "It was a parody on well-known
                                                               Metro Tunnel        weeks earlier, it was a memorable way to start his new role.                                                                                           operatic tunes to which neuroanatomical
    Across the hall at the Woodward, Dr Ada Cheung             Parkville Station       "Reunion Weekend was my initiation. It was a great way                                                                                             nomenclature was set, as an 'aide memoire'
(MBBS 2003, PhD 2017), reunion champion for the MBBS           site; Alumni        to meet the alumni community and the large turnout was                                                                                                 for examinations, full of the customary
Class of 2003, attended her cohort reunion.                    explore the         a sign of the connection they feel to this place. My job now                                                                                           comedy, script writing, music and great wit,"
    "We had a wonderful turn out! I spoke with our guest of    Harry Brookes       is to make sure we continue to provide value to our alumni                                                                                             says Dr Rodda.
honour, former Dean of the Faculty of Medicine, Dentistry      Allen Museum        and keep them involved in the School going forward."                                                                                                       Performed once more for It Started
and Health Sciences Professor Emeritus James Angus AO          of Anatomy and          Deputy Dean Professor Jane Gunn summed up the                                                                                                      in the Sunderland, the filming was "a
and was reminded that medical education is a lifelong          Pathology.          event: "It was just great to see all the different cohorts                                                                                             wonderful foretaste of our 40-year reunion,
process. Through sharing experiences and knowledge, we                             together, from some of our more senior alumni all the way                                                                                              which I think was the highlight of Reunion
never stop learning."                                                              to our recent graduates. I think Reunion Weekend is going                                                                                              Weekend 2018."
    Dr Cheung is now undertaking trans medical research                            to be a very strong institutional event that we do every                                                                                                   It Started in the Sunderland will be
at the University of Melbourne, a field that aims to improve                       year. It was fun! It could grow and grow and grow."                                                                                                    available to view later this year and will
the level of healthcare available to transgender individuals                                                                                                                                                                              be screened again at Reunion Weekend in
(read more about her work on page 14).                                             To see more photos and videos from Reunion Weekend                                                                                                     2019. Keep an eye on your inbox for updates!
    "My field is challenging but the reward outweighs the                          2018, visit: medicine.unimelb.edu.au/visit/reunion
20 • CHIRON • PROFILE                                                                                                                                                                                                                                          PROFILE • CHIRON • 21

Game-changer
Not many people can say that their work has improved the
lives of millions of people. But Dr John McHutchison AO can.

BY MEEGAN WAUGH                                                                                              opportunity to achieve something

D
                                                                                                             bigger, more important, on a larger
            rawn to medicine by a desire to change lives and                                                 scale.
            leave a lasting impact, Dr John McHutchison AO                                                       "I moved from Melbourne
            (MBBS 1981) has perhaps exceeded even his own                                                    to America to understand liver
expectations. As the Chief Scientific Officer at leading                                                     diseases. I moved to Scripps Clinic
US biotech company Gilead, he has been instrumental in                                                       to research hepatitis immunology
developing a cure for hepatitis C, a disease killing nearly                                                  and create a program. I went to
400,000 people each year.                                                                                    Duke University to have a larger
     When we sit down to chat in December 2018 at                                                            impact, and then I went to industry
University House, Dr McHutchison and his wife Kerstin –                                                      and Gilead to make an even larger
a research project manager in the biotech industry – have                                                    impact. It's a sequential series of
recently arrived in Melbourne from their home base on                                                        events that have had more and
the San Francisco Peninsula.                                                                                 more impact on a disease that I'm
     Despite the long flight, they're in good spirits. They                                                  passionate about, that I've spent
have come to Melbourne because Dr McHutchison is                                                             30 years focusing on.
receiving an Honorary Doctor of Medicine from the                                                                "About eight years ago Gilead
University in recognition of his extraordinary career.           ABOVE             asked     me  to  come  and help   make them the world's                "You think about these people and their stories, not                     a stumbling block somewhere along the road,
It's not something he ever expected, but he's pleasantly         Dr John           largest    liver disease company      and to develop the curative   the number," he says.                                                        something that happens that needs to be understood
surprised by how significant it feels.                           McHutchison       regimens      for hepatitis C –  which   we did."                       He's quick to emphasise that developing the curative                     and sorted out.
     "It's an honour to be recognised by your alma mater.        and wife Kerstin.      The   impact   of hepatitis  C is felt across the world.       regiments wasn't a one-man mission.                                              "We bought a drug for hepatitis C for $11 billion …
It means a lot. And it's great to be back on campus. Just                          The virus can cause both acute and chronic liver                        "These hep C medicines … they require thousands                          very shortly after that a small experiment showed that
walking around outside, some of it looks the same, some                            disease, ranging in severity from a mild illness lasting            of people, spending millions of hours. I might have led a                    we only cured 10 per cent of people. Stock fell 10 per
of it's very different. But it has the same spirit and feeling                     a few weeks to a serious, lifelong illness. An estimated            part of it, but it wasn't done in isolation.                                 cent and everyone thought we'd made a big mistake, but
about it … it brings back wonderful memories," he says.                            71 million people are chronically infected worldwide.                   "Collaboration is the cornerstone of good science.                       we understood what the problems with that experiment
     "There are parts of the medical campus that look the                          A significant number of those who are chronically                   Gone are the days where you have some genius sitting                         were, we readjusted and ended up sorting it out.
same, and then you see great progress, as there should                             infected will develop cirrhosis, liver cancer or require            in a lab with a rack of test tubes who's going to make all                       "In academia there are always rejections, grant
be in any field of science. The Doherty, the cancer centre,                        a liver transplant.                                                 the discoveries. You need a whole community of people                        rejections, experiments not working, that's just part of it.
the walkway between the hospitals, the new buildings                                                                   The work Dr McHutchison         working on a disease or a problem and you need to                                                       In science you do experiments
on the other side of this campus on Swanston Street …                                                              has done at Gilead to cure          collaborate … it's critical to success."                                                                and they fail … they'll give you
it's great to see, new and old combined together, lots of        "We've cured more than                            hepatitis C is – unsurprisingly –       "If you think you're smart enough to be able to do it      "Think big, don't narrow                 the answer you expect, or they
energy and activity."                                            1.7 million people so far.                        a major career highlight.           all yourself, you're very wrong."                              your focus early on,                     won't. That's just the way it is.
     While he's here, he will also make an address to the        There are 71 million people                           "Coming to Gilead and               He's passionate about surrounding himself with             be attracted by what                     And that's ok, that's not failure,
new medical graduates. As he prepares for the address,                                                             creating a simple treatment         good people. Supporting and mentoring the next                                                          it's just part of the process. If
                                                                 infected with hepatitis C,                                                                                                                           fascinates and excites
Dr McHutchison reflects on his own path since graduating                                                           – one pill a day for eight to 12    generation of doctors and researchers is also something                                                 you let it get you down, if you're
from Melbourne Medical School: a series of strategic             so we've got 69 million to                        weeks that cures 95–99 per          Dr McHutchison feels strongly about. During his time           you and head in those                    a glass half empty rather than a
choices – both professional and personal – that have led         go. That's what Gilead is                         cent of people with hepatitis C,    as an academic in the United States he trained many            directions. That would                   glass half full person, you won't
to his position at the forefront of curing hepatitis C.          working on now."                                  anywhere in the world, with any     Australian students and paid them a salary – a rarity in       be my advice to anybody."                reach your full potential."
     "Hepatology was my chosen speciality after I finished                                                         strain of the virus, in any way,    American universities. It's a passion he has carried across                                                  Thinking big is a philosophy
medical school, and that was because I was in part                                                                 shape or form – doing all of that   into his work at Gilead.                                                                                Dr McHutchison lives every day.
trained here as a student by a famous immunologist,                                in six years was amazing."                                              "Even in my current job, it's important that I train the                 Even after everything he's achieved, he hasn't stopped
Professor Ian MacKay. He was one of the great                                           It's clear that Dr McHutchison is personally invested          next generation of leaders, the people who are going to                      thinking about the next big challenge.
translational scientists and immunologists, one of the                             in his work. He recounts the time one of his colleagues             take over from me and the next few layers down – scientists                      "We're working on curing hepatitis B. There are
first in the field," he says.                                                      at Gilead showed him a video message from a friend of a             and physicians, researchers, drug developers. I spend a                      250 million people in the world with hepatitis B – it kills
     After completing his medical training in the late '80s,                       friend. He pulls out his phone and plays the video for us;          lot of time hiring good people, interacting with them and                    more people than any other infectious disease in the
Dr McHutchison left Australia and spent almost 25 years                            it's a woman who had been living with hepatitis C and               helping them. We often have them over for Thanksgiving!"                     world. You have to think, 'what's the problem?'"
building his hepatology research expertise in the United                           is now cured. Her gratitude is palpable as she thanks Dr                So, what would he say to those students studying at
States. "I've always been quite interested in being able                           McHutchison for his part in changing her life. He's seen this       Melbourne Medical School today?                                                    To read more profiles of exceptional Melbourne Medical School
to change things … my moves have always been for an                                video countless times, but he still finds it deeply moving.             "Science is always full of challenges. There's                                 alumni, visit: medicine.unimelb.edu.au/engage/alumni