COACHING IS MORE THAN X'S & O'S - Ngin
Page content transcription
If your browser does not render page correctly, please read the page content below

Vol. 59 No. 3               Published by the Minnesota State High School Coaches Association             September 2021

 COACHING IS MORE THAN X'S & O'S
                         By: Dr. Russ Flaten, Certified Mental Performance Consultant (CMPC)

"Change is inevitable,                      Another way of looking at it is in how     Use the checklist below as a tool to
                                            we see the behavior of others. Do you    keep a more accurate gauge of your
growth is an option."                       recognize any of the following?          athlete's mindset.
– Trevor Moawad
                                             • Defiant or bad attitude?              RESISTANCE CHECKLIST
  There has been quite the buzz around       • Overly sensitive or low confi-          Below are two factors we can use as
sports this summer as everyone was             dence?                                a tool to get started. Don't worry about
going back to sports as usual. We saw        • Cocky?                                not having a solution for those who
an uptick in COVID again, and now                                                    say no or were lacking in these areas.
we are balancing local and nation-            These are examples of resistance in    Awareness is enough for now.
al mandates. The exciting part is that      action.
sports will happen, but it's important                                                 - Was I motivated to learn today?
to consider not just change from a lo-      THE PATH AHEAD                             - Did I embrace discouragement/
gistics standpoint with COVID, but            To address common challenges           difficulty today?
how change influences how we think          around change, we can start getting
and behave. That means recognizing          ahead through recognition of resis-        Think about the benefits you will ex-
the role of change can help us better       tance and education. Recognition and     perience if you keep these factors front
support our student-athletes as we          education help drive ongoing conver-     and center each week. These are fac-
come into the first full season of sports   sations with your athletes on mindset    tors we can use for ourselves and our
in over a year.                             and resilience.                          athletes to continue making progress
                                                                                     even in difficult times.
  Recognizing student-athlete resis-          1. Recognize the cause of resis-         To learn more about this topic or oth-
tance is key to navigating a success-       tance. We may have a lot of sur-         er player development strategies visit:
ful fall transition                         face-level reasons for why we feel       www.mindset4change.org or email
                                            stuck or avoid learning and change.      Russ: russ@mindset4change.org
  So, what do we really need to know?       We want to start by recognizing how it
                                            manifests. Just name it.                          COACHING... continued on page 3
  Change causes resistance. Change
can cause us to feel stressed, uncom-         2. Reflect and educate. You don't
fortable, or feel incompetent. We are       need to have specific answers right
constantly judging what we should           now, but deeper understanding drives         Featured In This Issue
be doing. We ask ourselves questions        more meaningful communication.             President's Message ................3
like, "Do I need to know this? Is this      Meaningful communication drives
even worth my time? Do I need to try        stronger support. Just reflect on the      Reflections by Ringer .............4
something different, or should I stick      two factors below in the resistance        Membership Corner. ...............8
to what I know?" Whether it's micro         checklist.
or macro changes, it's still a battle.                                                 Hall of Fame .........................28

                                             www.mshsca.org
2                                                                                                                                        MINNESOTA PREP COACH

      The Minnesota                        MSHSCA OFFICERS AND                        HALL OF FAME COORDINATOR
                                                                                           Bernie Schumacher
                                                                                                                                         ADMINISTRATIVE ASS'T:
                                                                                                                                             Joyce Ringeisen
                                         COMMITTEE CHAIRPERSONS
       PREP COACH                                                                       16332 Deer View Road                          Email: jringeisen@mshsca.org
     Published quarterly by the                                                        Park Rapids, MN 56470
                                                   PRESIDENT:                       Email: bschumacher@mshsca.org                     MSHSL BOARD OF DIRECTORS:
   Minnesota State High School                Barry Wohler - Orono
     Coaches Association and                                                                                                         Dawn Engebretson (Rockford)
                                                                                              OFFICIALS DSA
 distributed, without charge, to all                                                     Mike Peterson - Perham                     John Vraa (New London-Spicer)
                                               PRESIDENT-ELECT:
    members in good standing.            Jennifer Roisum - Battle Lake                                                                      FINANCE REPS:
                                                                                              ASST COACHES-DSA
        EDITOR - Mindy Nielsen                                                                                                      Nathan Youngs - Dassel-Cokato
                                                                                                 Tom Sharp
          Address all new                       VICE PRESIDENT:                                                                         Tom Sharp - Eastview
 communications and photos to:                                                        All Daily Communications should
                                           Jen Marshall - Farmington
             Mindy Nielsen                                                                     be addressed to:                            SCHOLARSHIP CHAIR:
  Email: prepcoach@mshsca.org                                                               EXECUTIVE DIRECTOR:                       Jennifer Roisum - Battle Lake
                                               PAST PRESIDENT:                           Rick Ringeisen MSHSCA
           (218) 841-7976                                                                                                              Jen Marshall - Farmington
                                          Tom Critchley Jr. - Big Lake                        20085 Italy Ave.
                                                                                           Lakeville, MN 55044                            SPORTS MEDICINE:
                                                                                               (952) 250-9535                       Randy Glasmann - Maple Grove
                                                                                        Email: ringer@mshsca.org                        Tom Sharp - Eastview
Delegates for 2020-2021 and Sports Association Officers
If you would be interested in filling one of the open Delegate positions please contact Rick Ringeisen, Executive Director
SECTION     GIRLS SPORTS DELEGATE              BOYS SPORTS DELEGATE                       AT LARGE DELEGATE                            AT LARGE DELEGATE
1A          Adam Wilder (Mable-Canton)         Gordy Klomps (retired)
2A          Rick Bruns (LeSueur-Hend)          Alan Woitos (New Ulm Cathedral)            Craig Morgan (MN Valley Luth)
3A          Jess Smith (Windom)                Dave Blank (Wabasso)                       John Seipp (Trinity School)
4A          Chris Larid (Heritage)                                                        Tim Herman (Heritage)                    Jim Baker (Retired)
5A          Dawn Engebretson (Rockford)        Tom Lawrence (Foley)                       Al Amdahl (Albany)     Chris Kircher (Swanville)/Tim Triplett (Holy Family)
6A          Tavia Bachmann (Frazee)            Kyle Haderman (LP/Aud)                     Mike Peterson (Perham)                   Gregg Martig (Pequot Lakes)
7A          Matt Carlstrom (Deer River)        Derek Parendo (Proctor)                    Jon Wagner (Eveleth-Gilbert)             Nathan Johnson (Proctor)
8A          Dave Varriano (Mahnomen-Waubun)    Lon Boike (Crookston)                      Terry Sadler (Warroad)                   Lisa Hanson (EGF)
1AA         Jeremy Biermaier (New Prague)      John Cassellius (Winona)                   Rod Schwarz (Winona) (Retired)           Bill Goodman (Apple Valley)
2AA         Mike Lhotka (Dassel Cokato)        Mike McGraw (Hutchinson)                   Tink Larson (Waseca)                     Gary Prantner (Eden Prairie)
3AA         Keith Randa (Apple Valley)         Jeff Groves (Apple Valley)                 Tom Sharp (Eastview)
4AA         Tracy Hrouda (Harding)             Tom Paulson (White Bear Lk)                Tim Ryan (Hill Murray)                   Jerry Utech (Harding)
5AA         Mark O'Neill (Champlin Park)       William Totimeh (Fridley)                  Mark Loahr (Totino Grace)            Larry McKenzie (Minneapolis North)
6AA         Juno Nayagam (Benilde-St. Marg)                                               Kerry Sutherland (Hopkins)               Curt Cardinal (Park Center)
7AA         Mark Solberg (Cambridge)           Bill Baumann (North Branch)
8AA         Kent Hamre (STMA)                  Jeremy Digiovanni (Elk River)              Rob Nielsen (Det. Lakes)                     Stephen Schreiber (Bemidji)

SPORT ASSOC         PRESIDENT                             PRESIDENT ELECT                              EXECUTIVE SECRETARY               MEMBERSHIP/TREAS.
AD                  Matt Matson (Champlin Park)           Jeff Boran (Waterville Elysian Morristown)   Mike Beck (retired)
Adapted Athletics   Brett Kosidowski (Eastview)           Luke Wisniewski (Minneapolis)                Joe Olson                         Kelli Waalk Gilbertson (Osseo) (Treas)
Baseball            Ryan Holmgren (Elk River)             Dean Schwirtz(Glencoe-Silver Lake)           Craig Anderson (Pine Island)      Todd Smrekar (Cambridge-Isanti)
Boys Basketball     Neil Steffes (Fertile-Beltrami)                                                    Tom Critchley (retired)
Girls Basketball    Leah Dasovich (Minnetonka)                                                         Carl Pierson (Waconia)
Cross Country       Brandon Heebink (Wayzata)             Jeff Morris (Perham)                         Mary Schifsky (Roseville)         Dave Chatelaine (Owatonna)
Dance               Molly Carlson (Westonka)              Brittany Rehling (Roseville)                                                   Katie Harmeyer (Treas)
Football            Jeff Williams (Owatonna)              Matt Mahoney (Fairmont)                      Ron Stolski (Brainerd)            Jim Dotseth (Treasurer)
Golf                Ben Jurgens (Fergus Falls)
Gymnastics          Joni Reitmeier (Worthington)                                                       Shelly Eklund ( Eagan)          Leeann Steen-Gymn (Delegate)
Boys Hockey         Michael Taylor (Apple Valley)                                                      Mike MacMillan (Ramsey)
Girls Hockey        Claire Goldsmith(Mound-Westonka)                                                   Tim Morris Ex Direc (Lakeville South)
B-Lacrosse          Jon Junker (Chanhassen)               Rob Horne (Benilde)                          Darin Nelson                    Lance Kuehn (Rosemount)
G-Lacrosse          Ana Bowlsby (Benilde-St. Margaret)    Theresa Boyd (Hill-Murray)                   Kelsey Long (Rosemount)         Patrick Crandall (Lakeville So)
Alpine Skiing       Nate Springer (Eden Prairie)                                                                                       Bob Boldus (Lakeville North) (Treas)
Nordic Skiing       Michael Meelhause (Trek North)                                                                                     Richard Heilman (Lakeville No.)
Robotics            Alex Jurek (Becker)
Soccer              Ben LeVahn (Maple Grove)              Aaron Percy (Mpls Washburn)               Keith Randa (Apple Valley)        Art Seplak (Treas) Greg Juba (Clinic)
Softball            Jason Baune (Becker)                                                            Shelly Hotzler (JCC)
Strength            Mike Breyen (Elk River High School)   Jessica Gust (St. Louis Park High School) Alex Greenway (Tracy-Milroy-Balaton High School)
B-Swimming          Brian Luke (Stillwater)                                                         Todd Walsh (Bloomington-Kennedy)
G-Swimming          Kelly Boston (Eden Prairie)                                                     Todd Walsh (Bloom.Kennedy) Katie Haycraft (Prior Lake)
Synch. Swim         Kathy Henderson (Stillwater)                                                    Laura Davidson (Forest Lake). Katy Bohnsack (Prior Lake)
Tennis              Robb DeCorsey(Glencoe-Silver Lake)                                              Dave Wareham (Totino Grace) Ex. Sec.
Track               Aaron Berndt (Wayzata)                Lee VanNhyuis (Osakis)                    Scott Christensen (Stillwater) )Sec/Treas)
Volleyball          Darin Swenson (Litchfield)            John Yunker (Champlin Park)               Janet Golden-Landquist (Nevis) Kim Duis (Concordia) (Treas)
Wrestling           Eric Swenson (Wayzata)                                                          Kip Lynk (Dassel)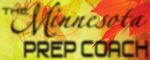 MINNESOTA PREP COACH                                                                                                           3

                     e s s a g e
          e n t 's M
   Presid                                                                           By: Barry Wohler

    At our summer meeting in June, where we met in               our fall delegate meeting September 11th. We are having
 person thankfully, I transitioned from President Elect of       our Hall of Fame Banquet on October 9th, where we will
 the Minnesota State Coaches Association to President. I         honor the 2020 inductees. I am looking forward to being
 would like to thank Tom Critchley Jr. for his wonderful         able to meet with everyone in person again. I look forward
 leadership throughout the problematic 2020-21 year. Tom         to serving you as the President this year. I am hoping we
 handled the duties of his presidency admirably as he was        will all have the opportunity to coach our teams through
 our spokesperson throughout the pandemic and all that           a full season and be mask free! I would like to thank all
 it entailed. Tom was committed to the members of our            our coaches for getting through a challenging 2020-21
 organization and was very thoughtful and thorough in all        year, and I know we will be ready to make any adjustments
 his decisions. Much like all of you, I am hoping for a return   for the 2021-22 seasons that may arise. I wish everyone a
 to normal for the 2021-22 school and athletic year.             very successful and healthy fall as our practices and games
    We have our Executive Board meeting September 10, and        begin this year!

MSHSL BOARD OF DIRECTORS REPORT:
By: Dawn Engebretson                                             they continue to become more inclusive as a league. Lastly,
    Girls' Sports Rep                                            the state tournament structure is being finalized for Soccer,
                                                                 Cross Country, and Girls Volleyball, as each has added a class.
  Welcome to the 2021 fall season! Everyone is excited           Please see www.mshsl.org for the full meeting synopsis.
and hopeful that our fall sports will be able to proceed in a       On August 11, the Executive Committee granted a temporary
"normal", or "near normal" fashion. After last year, we all      pandemic provision to bylaw 111. This provision provides
know how important activities are for our student athletes       eligibility to students who transferred during the 2020-2021
and the coaches, the school body, and the communities they       school year to return to the school of their original enrollment
represent.                                                       if the transfer occurs on or before Sept. 10. This was done as a
  The MSHSL Board of Directors held our annual summer            response to board discussions, as well as input from member
work session on August 2, and the official Board Meeting         schools. Please contact your Athletic Director for further
on August 3. Some highlights include welcoming Charlie           information.
Campbell as Associate Director. He will lead Education,             Finally, thank you for your commitment to the students of
Volleyball, Girls & Boys Tennis, Boys Basketball, Track &        Minnesota. We know what you did was not easy, but please
Field, and Cheer. Another notable discussion included forming    know you are truly appreciated. You made a huge difference
a committee to work with Boys Volleyball as they continue        in the lives of your students when they needed it the most. You
to work toward adoption into the MSHSL. We also received         put students first and gave them opportunities we were not sure
updates from the Diversity, Equity & Inclusion Committee as      they would get. Thank you.

COACHING ... continued from page 1
About the Author:
                                                                     "Do you know what my
  Dr. Russ Flaten specializes in learning and performance.
Some of Russ's featured work experience has included pro-         favorite part of the game is?
viding NFL and NBA draft assessments, training resiliency
and leadership to U.S. Army populations, and mindset train-
ing to joint military intelligence populations. On the sport's      The opportunity to play."
side, Russ works on player development programming with
coaches and administrators for youth thru college athlet-                                               - Mike Singletary
ics populations as well runs "Coaches Corner" – a coaches
community group for sharing resources, conversations, and
informal education.
4                                                                                                           MINNESOTA PREP COACH

                                                      Reflections by Ringer
                                 By: Rick Ringeisen, MSHSCA         coaches and are thankful for what they taught us. We also hope
                                 Executive Director                 to inspire our student-athletes the way they inspired us, and we,
                                                                    in turn, want to give back to the next generations.
                                 "Coaching is a great life"            There are some amazing benefits of being a coach. The first
                                               -- Dick Hanson       being the people we coach with. They become extended family
                                                                    and lifelong friends. I tell my student-athletes that teammates
                                     Coaching is a life passion     are forever. I feel the same way about the people I have coached
                                  that most coaches consider        within my career. The second gift is the love and support of our
                                  an honor and a privilege to       families. Being a coach puts more pressure on families than
                                  be able to spend a career in      most other jobs. The long hours and late-night bus rides mean
                                  service to their communities,     we are not at home. Being a coach also means that we will have
                                  schools, teams, and athletes.     critics, and our families hear those criticisms. I know that being
                                  As a young coach, I had the       the coach's kid was not a walk in the park. Now would be a
opportunity to hear Dick Hanson, the legendary Burnsville           good time to thank your spouse and family for their support for
football coach, talk about being a coach. I remember most           you and your coaching. My wife does a great job of keeping
about what Dick had to say that day because he considered           track of my team's schedule to make sure I have time for fam-
"coaching to be a great life." I realized that Dick Hanson loved    ily and home projects. Honestly, loss of jobs gets put off until
coaching, and it was his passion to make a difference in the        the end of the season. The third benefit of being a coach is that
lives of his players, the world one student-athletes, one team,     we coach young people year after year, so the reflection of age
and one season at a time. Dick's success and respect were           is only noticeable if we pause and look in the mirror. We age
earned by the championship individuals he prepared for life.        like everyone else; we don't realize it because we have enjoyed
Teaching and coaching was the passion; the game of football         a journey through life one season at a time working with young
and his love of sport made everything else possible.                student-athletes.
   In its purest sense, coaching is a labor of love. Coaches ap-       As the excitement of the new school year fills our hearts and
proach every day with zeal and with great attention to detail.      minds with inspiration, we realize that "coaching is a great
There is no end to the number of work coaches put into their        life." When I heard Dick Hanson say that so many years ago,
teams and programs long-term. There is always more a coach          I had no idea that those words would mean so much to me
can do to develop their teams or study to improve themselves.       all these years later. What I did feel then, and still do to this
There are ups and downs. Victories to celebrate, and losses to      day, is looking forward to the start of the fall sports seasons,
process and overcome. Coaches understand that there will be         the crisp cool evenings, and the glow on the field lights on the
critics and supporters regardless of the number of wins and         horizon of the cities and towns across our state. As I write, I
losses. Listening and being resilient are skills that every coach   can almost hear the bands playing and smell the popcorn. The
must learn to harness to survive and build their programs.          gyms will be filled with volleyball matches, and cross country
   The bottom line is that coaches love the sports they coach,      runners will be striding across the grass. Dance lines will be
their teams, and their athletes. They proudly wear their school     performing their high kicks, and school spirit will be displayed
colors and put every ounce of themselves into what they do.         and shouted from the bleachers! While this fall may not be a
Coach's email boxes fill up daily with emails that must be read     full recovery from the pandemic we had all hoped for, this year
and responded to within a reasonable amount of time. There          already feels much better than last year. Fans are back in the
are phone calls for coaches to return, scouting to be done, and     stands; there will be Fall MSHSL tournaments! I hope all of
of course, practices to plan. The list of tasks to accomplish and   you can enjoy coaching this year and get back to doing what
self-imposed obligations continues to grow through the season       you do best to coach education-based athletics!
and beyond.
   From the perspective of a person outside education-based         Minnesota Coaches Receive National Recognition
athletics, they wonder why they would dedicate themselves to          This past summer, the National High School Athletic Coach-
such a demanding career such as coaching. Especially when           es Association (NHSACA) recognized four exceptional Min-
they realize that to be a high school coach they also need to       nesota coaches.
have a full-time job. When they realize the time demands of
a season and that some coaches coach two and three-season              • Craig Anderson, who coached at Pine Island, received
plus summer camps, they are amazed that it is even possible              the National Baseball Coach of the Year Award!
to accomplish for one year, let alone doing so year after year         • Jeff Mace, who coaches at Edina, received the National
for decades.                                                             Swimming & Diving Coach of the Year Award!
   Those people don't understand the impact education-based            • Franz Boelter, who coached volleyball and basketball at
athletics had on us when we were young and the importance of             Bethlehem Academy and New Prague, was inducted as
education-based athletics today. Every coach takes the coaches           a member of the 2021 Class into the NHSACA National
from their past with them to practice and games. Their words             Coaches Hall of Fame!
still ring through our minds, and their coaching day by day            • Steve Paulsen, who coached tennis at Edina, was induct-
and season after season taught a game, respect, and built our
character. We know what we gained and admired about our                                             Reflections... continued on page 9
MINNESOTA PREP COACH                                                                                                            5

  Delegates Corner                                           Jenny Rosium

  Welcome to the 2021-2022 school year and another                   set of challenges, but we are better prepared to roll with
exciting year of Minnesota State High School League                  the changes as this year moves forward.
activities! I want to wish everyone the best of luck and               The work of the MSHSCA and its Delegate Assembly
hope you have a great year interacting with your student-            remain important. The Delegate Assembly consists
athletes and watching them grow in their activities and,             of delegates from all class A and AA sections with one
more importantly, as people through your leadership.                 representative for boys sports, one representative for girls
Thank you for sharing your passion and commitment to                 sports, and an at-large delegate for each section. All sports
your activities and our students                                     that fall under the umbrella of the MSHSCA also are
    I am so excited for this fall season of sports to get            represented with a delegate.
rolling. I am starting my 18th year coaching volleyball,               The first meeting will take place on September 11th.
and after last season I am thrilled to have a normal start           Please continue to voice your concerns and support for
to the season. The challenges of last season have renewed            the sport and organization which you represent. Over
my joy of coaching and being in the gym. I appreciate                the years, many changes that affect coaches and athletes
every day I get to spend with my players and watch them
play the sport I love. We know this year will have its own                                DELEGATES CORNER... continued on page 6

                    HALL OF FAME BANQUET
      By: Bernie Schumacher-HOF Coordinator

        Dear Members;

        The MSHSCA Hall of Fame Banquet is scheduled for Oct. 9, 2021, from 4:30 pm-9:30 pm at the Sheraton Mpls
      West-Ridgedale.
        The banquet is a special night where coaches and officials across the state can recognize those who have given
      many years of their time, have been successful in bringing home State Titles to their schools, increased recognition
      of their sport, and been active members of the MSHSCA throughout the years.
        In 2019 we had a record-breaking attendance of 480 people that paid tribute to over 200+ deserving individuals.
      In 2020 the banquet was canceled due to Covid, so we are long over-due recognizing coaches across our state. HOF
      individuals are inducted, along with a George Haun Award, Steve Kerzie Award, awards for DSA-Officials and
      DSA-Asst. Coaches. 25 Year Members are recognized along with Championship Coaches, Coaches of the Year, and
      Assistant Coaches of the Year. We look forward to a full capacity crowd again this year.
        The 2020 HOF individuals and special awards winners are being carried forward and will be honored this year.
      They include Kent Viesselman Wells-Easton and USC/AC, Floyd Smaller Central High School St. Paul, David
      Maras Brainerd High School, Steve Hangartner Watertown-Mayer, Michael Jacobs Marshall, and Susan Alstrom
      Buffalo Lake-Hector-Stewart. Receiving the George Haun Award is Mark Solberg Cambridge-Isanti. The Steve
      Kerzie Award goes to Keith Randa. DSA-Officials being honored this year include Roger Cota, Bob O'Hara, Deb
      Sutor, and Darrel Monson. DSA- Assistant Coach Awards will go to: Neil Tesdahl from Crosby-Ironton and Tim Utt
        Please mark Oct. 9th on your calendar. The banquet is open to all coaches, family members, friends, and past
      athletes. It is a great night where we all get to come together to support and recognize a dedicated, hardworking
      group of individuals.
        Nomination forms for HOF, DSA-Officials, and DSA-Asst Coaches are available online at the mshsca.org website
      and also are in this publication. The deadline to be considered for next year's HOF Banquet is June 1st.
        Ticket information will be available through the award winners, and also by contacting Bernie Schumacher at 218-
      732-0204 or via email. See below.
        The deadline date to purchase tickets will be September 20th, 2021.

        If you have any questions, please feel free to contact me.

        Bernie Schumacher
        HOF Coordinator
        bschumacher@mshsca.org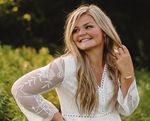 6                                                                                                          MINNESOTA PREP COACH
                                                                   know of 25+ new ones that have been hired since. They are
 MnIAAA CORNER                                                     super excited to work with you, learn from you, and grow your
                                                                   hometown programs into perennial powers. Your communities
By: Matthew Matson                                                 are lucky to have them represent your school.
    President MNIAAA                                                 AD's had a chance to learn about leadership, coaching
    Champlin Park High School                                      philosophies, professional programs, and the approach to
                                                                   "Own it, Make it Yours". AD's also had the opportunity to
  Where did the summer go? I know many of you are asking           learn about the rSchool platform, the MSHSL general rules,
yourselves the same questions. As Activities Directors, we         policies, eligibility, transfers, and best practices while starting
know that you spent many days/nights working with your             to navigate the MSHSL website. It was a ton to pack into
student athletes this summer using your coaching waivers.          two days, but we know they will be relying on other AD's and
Your hard work and dedication do not go unnoticed! We hope         veteran coaches to help them out. There is nothing wrong with
you found some time to get away and relax before our fall          asking questions. Coaches feel free to help them learn!
seasons started. If you are a veteran coach, we know you had         Again, thank you for all you have done and continue to do as
an enjoyable summer experience, and congratulations to our         we start to put this pandemic behind us. Our students, parents
new coaches around the state! We are excited to see what you       and communities are counting on you to lead the way. The
bring to the table!                                                normalcy of your relationships with our student athletes is
  Speaking of new, the MNIAAA recently held their new AD           what will help us through this journey!
fall workshop on August 11th and 12th. We had 40 new AD's            Thank you,
across the state attend our workshop in St. Cloud, and we            Matt Mattson

DIVERSITY AND INCLUSION LIAISON OFFICER
    Larry McKenzie                                                 "develop a foundation for a championship program and use
                                                                   basketball as a tool to empower young men to be champions in
  Let me begin my introduction with one of my favorite             the classroom, in their families, and their communities."
quotes: "Fortunate is the person that sees a need, recognizes         I have been a long-time community and youth advocate with
the responsibility and actively pursue becoming the answer."       a focus on working with urban youth. My service to young
  I will be forever grateful to Past President Tom Critchley, Jr   people has earned me numerous awards and recognition,
for seeing the need for a more inclusive Minnesota State High      including KARE 11's Eleven Who Care, KTCA's Everyday
School Coaches Association. For making it a priority under his     Hero, the Minneapolis Park Board's Volunteer of the Year,
watch to establish the Diversity and Inclusion Liaison Officer     Positive Image Father of the Year, and most recently named a
position and trusting me to carry out the MSHCA vision of the      2018 Bush fellow.
position.                                                             I was inducted into the Minnesota Basketball Coaches
  For those of you unfamiliar with who is Larry A. McKenzie,       Association 2014 class Basketball Hall of Fame, becoming the
please allow me to make a quick introduction.                      first African American coach to receive this honor.
  In the words of Nelson Mandela, I believe that sports can             My greatest accomplishment is that I'm married to Pamela
change the world, but that it is not responsible for changing      Wilkins and the father to Lawrence McKenzie and Rashida
the world. It has the power to inspire, and "Coaches" have a       (Karandick) Ogunride.) I am the proud grandfather of four
platform of influence to bring about change.                       granddaughters, Kailah, Lauren, and Olivia McKenzie, and
  A native of Miami, Florida, I've committed my life to inspire    Maya Ogunride.
and motivate young men and women to work hard and reach
for the sky. As a coach for 40 years, my mission has been to

DELEGATES CORNER ... continued from page 5
                                                                            "I swing big with
throughout Minnesota have begun their journey or
gathered support at the MSHSCA delegate assembly. The
voice of this organization has been critical in helping to                everything I've got.
implement change for many sports through the MSHSL
Representative Assembly.
  On a final note, I would like to congratulate all of our
                                                                         I hit big or I miss big.
award winners and HOF inductees. This October, the HOF
banquet will be my first, and I am excited to be a part of it.       I like to live as big as I can."
Remember to appreciate every moment you get to spend
with your athletes! I wish everyone the best of luck as we                                                          - Babe Ruth
kick off this school year and sports season.
MINNESOTA PREP COACH                                                                                                           7

                 Diamond
                   Cuts
             By: Jason Baune
                                                                 Dance
                                                                  team
             President Minnesota Fastpitch Coaches Assoc.
                                                                 Molly Carlson
  It is my honor to take over the role of president from Dawn
                                                                   Dance Teams around the state of Minnesota are enjoying
Engebretson. She has done a fantastic job of representing
                                                                 what looks to be - fingers crossed - a much more "normal" fall
our sport during a challenging time. For those that I haven't
                                                                 season. Many schools began their fall dance team programs
met, I just completed my 19th season as the head coach
                                                                 in mid-August and are busy with technique training,
in Becker. While I haven't held an official position on our
                                                                 learning choreography for football game performances, and
executive committee, I have had a chance to work closely
                                                                 performing in fall shows hosted by teams around the state.
with our association leaders as a host for our annual coaches
                                                                 Schools with fall dance team programs offer the opportunity
clinic for many years. I look forward to working with all of
                                                                 for dancers to be coached by different coaches than their
you to continue to grow our sport.
                                                                 winter season coaches, and they enjoy a more laid-back,
  What a crazy 18 months it's been for all of us! After
                                                                 less competitive fall dance season.
missing out on a season in 2020, it was great to see our
                                                                   The Minnesota Association of Dance Teams is also looking
student-athletes back on the softball field in 2021. A big
                                                                 forward to its annual LEAD Student Convention, which
thank you to everyone that played a role in making the
                                                                 takes place each fall in October, but had to take a hiatus along
spring season a success. Congratulations to all the teams
                                                                 with most events in 2020. This year's Student Convention
that participated in the state tournament this year! While
                                                                 will occur on October 9th, 2021, at Mound Westonka High
some adjustments had to be made, I can attest that it was a
                                                                 School. The Student Convention is an opportunity for
wonderful experience for our athletes.
                                                                 dancers around the state to come together and take classes
  Following the state tournament, we once again held our
                                                                 from college teams and other instructors. MADT is excited
Senior All-Star Series where we honored 88 of our most
                                                                 to welcome two National Champion college dance teams
dedicated and talented seniors. We'd like to thank the
                                                                 this year: the University of Minnesota Dance Team and the
Minnesota Twins for their partnership in this special event,
                                                                 St. Cloud State University Dance Team. Dancers have the
as well as the support that they provide for our coaches
                                                                 option of taking the kick and or jazz technique and combo
clinic and other activities. Unfortunately, our annual Border
                                                                 classes. They also can explore other styles of dance, such as
Battle with Wisconsin had to be put on hold again this year,
                                                                 pom, lyrical, and hip hop. Along with active dance classes,
but we look forward to bringing the event back in 2022 and
                                                                 dancers have the opportunity to take classroom classes in
making it better than ever.
                                                                 areas such as leadership, character/teamwork, and injury
  As Dawn mentioned in June, we would like to send out
                                                                 prevention.
a huge thank you to Shelly Hotzler for all that she has
                                                                   MADT is also looking forward to its Coaches Continuing
done for our association throughout her many years of
                                                                 Education event, held on Sunday, October 10th, at Mound
service. Shelly leaves big shoes to fill, which leads me to an
                                                                 Westonka High School. The CCE event, which takes place
important request. We have openings in our association that
                                                                 every two years, is an opportunity for coaches to come
we need to fill. If you are interested in serving in a role on
                                                                 together to hear speakers on everything from leadership to
the executive council or in being a section rep, please reach
                                                                 practice planning to helping dancers deal with mental health.
out to me (jbaune@isd726.org) or Dawn (engebretsond@
                                                                 This year's CCE event will take place on the same day as
rockford.k12.mn.us). We would love to get you more
                                                                 our MADT fall membership meeting. Dance Team coaches
information or answer any questions that you have.
                                                                 across the state can't wait to reunite for an in-person day of
  Last but certainly not least, please make sure that you
                                                                 networking and learning from their colleagues.
have completed your membership for the 2021-22 school
                                                                   The winter competitive Dance Team season begins on
year so that you are receiving all of the benefits associated
                                                                 October 25th, 2021, and coaches and dancers can't wait to
with membership.
                                                                 experience what will hopefully be a regular season. MADT
  Thank you for all that you do to support our student-
                                                                 is operating under the theme of "Stronger Than Ever," and
athletes. I hope you have a great school year and I look
                                                                 we are looking forward to gathering the strength we gained
forward to seeing many of you out on the fields in the spring!
                                                                 from this past year and moving forward in a strong, positive
                                                                 direction.

                                                                     Contact: Rick & Joyce Ringeisen at
   MSHSCA EMAIL CHANGE:                                                     ringer@mshsca.org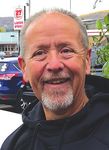 8                                                                                                                   MINNESOTA PREP COACH

MEMBERSHIP CORNER
                                                                          The second email will arrive after your membership has been
                                                                        processed. You will be provided several links to download to
Joyce Ringeisen                                                         print the general liability insurance information and your mem-
Assistant to the Director                                               bership card. The email will look like the sample below.

MSHSCA Membership cards                                                 Hello Your Name,

have gone Digital for 2021-2022!                                        Thank you for registering with the Minnesota State High School Coach-
                                                                        es Association.
The Digital Membership is going well!                                   To print or save your information, click one of the following links:

As of August 25 we have registered well over ________________________________________
3000 members for the 21-22 Membership Year   General Liability Insurance Program
  As of July 1, 2021, the MSHSCA changed to a digital mem-              Insurance information.
bership card system. Members will no longer receive their an-
nual membership cards in the mail. Instead, MSHSCA mem-                 Download the PDF: (Click here)
bers will receive emails with links to download and print their
MSHSCA membership cards.                                                Navigate to the PDF: (Click here)
  This change makes it very important that the email you sign           Download the image: (Click here)
in to your account is active because that is the email address that     Navigate to the image: (Click here)
your insurance and membership links will be sent to.
                                                                        ________________________________________
  This is exciting news because the change brings many advan-
tages for the MSHSCA and its members. The advantages are
as follows:                                                             Wallet Size Membership Card
    •   Faster service for MSHSCA members                               Keep this card with you. The Membership card is good for admission at
    •   MSHSCA members will be able to carry an MSHSCA                  many high schools and colleges in Minnesota. You can choose the link
        card digitally on their phones.                                 to save the image and save it to your camera roll. You can then use
                                                                        your smartphone to show the Membership card. As an alternative, you
    •   MSHSCA members will also be able to print a copy of             can choose to view the pdf and print a copy of your membership card.
        their MSHSCA membership card at home if they prefer
        to carry a hard copy with them.
    •   MSHSCA members will have the option to add their pic-           Download the PDF: (Click here)
        ture to their MSHSCA membership card. This will add an          Navigate to the PDF: (Click here)
        additional level of security to the MSHSCA membership           Download the image: (Click here)
        system.
                                                                        Navigate to the image: (Click here)
    •   The MSHSCA will save thousands of dollars in card
        printing costs, envelopes, and postage.                         ________________________________________
  When you join for the 2021-2022 membership year, you will
receive two emails.                                                     Registration Info:
  The first email will arrive shortly after registering and will        Username: your email address
provide you a link to print your receipt. The email will look like      Registration Site: mshsca21.cordonco.com
the sample below.

                                                                          This is a major change in the MSHSCA. We have been told
Hello Your Name,                                                        by the programmer that when major changes like this are made,
                                                                        to expect glitches. Please be patient this year as we update and
Thank you for registering with the Minnesota State High School Coach-   move to the digital MSHSCA membership system.
es Association.                                                           In the past, your email was only used as a login ID. From now
For a copy of your receipt, you can click here.                         on, the email address you sign in with must be an active email
                                                                        account that you can access to open the MSHSCA membership
                                                                        emails sent to you. You must log in with the last email and pass-
Registration Info:                                                      word that you used to sign up for your membership within past
Username: your email                                                    years. Once you are into the MSHSCA membership system,
                                                                        you can update your member profile. There is an EDIT button
Registration Site: mshsca21.cordonco.com                                on the left side of your profile. Please note that your member-

                                                                                               MEMBERSHIP CORNER... continued on page 9
MINNESOTA PREP COACH                                                                                                               9

MEMBERSHIP CORNER ...
continued from page 8
                                                                       HOOP SCOOP
                                                                       By: Leah Dasovich
ship card will print the information you have entered.
                                                                          Minnetonka, HS
                                                                          2021-2023 MGBCA President
  As in the past, if you are having difficulty, you can write to the
Executive Director, Rick Ringeisen, at ringer@mshsca.org and             As summer winds down, I hope this finds you refreshed
request assistance.                                                    and ready for both another school year and basketball
  We have only had a few members experiencing problems!                season. I am optimistic that we learned a lot through the
                                                                       challenges of the last year and a half, and despite some
                                                                       potential obstacles this coming year, we are prepared to
Troubleshooting:                                                       make it the best season yet for our student-athletes.
  "I did not receive an email after I registered but I see my            What better way to kick off the 2021 season than with
credit card was processed."                                            the Minnesota Girls Basketball Coaches Association Fall
  This is likely due to one of the following reasons:                  Clinic?! I won't speak for everyone, but I definitely missed
                                                                       seeing so many of you last year and learning from some of
  1. The email was blocked or it is in your Spam mail                  the best. Details are still in the works, but we anticipate a
  2. You received the email but did not recognize it. The email        great day of connection and growth. Below is the tentative
     will come from Registration@ cordonco.com and the sub-            timing:
     ject is Minnesota State High School Coaches Association.
  3. The email is sent automatically to the email address in           Friday, October 29th @ The University of St. Thomas
     your MSHSCA profile, so if you are using a different              7:30-8:25     Registration
     email you may need to edit your profile.                          8:25-8:30     Welcome
                                                                       8:30-12:30    3 speakers
Solution:                                                              12:30-1:30    Lunch at St. Thomas Student Union
  You can log into your MSHSCA member profile at any time to           1:30-4:50     3 speakers
open membership links                                                  4:50          Door Prize Giveaways
   Log in to https://mshsca21.cordonco.com (this is the same                         (Must be present to win)
link you use to join MSHSCA every year)
                                                                         While the lineup is not completely set, this year's clinic
 Look for the menu on the left side of the page. Click on "Doc-        will feature coaches Lindsey Whalen (University of
uments Card Print" to open your links.                                 Minnesota), Ruth Sinn (University of St. Thomas), Tim
  This is also the same place to EDIT your Profile with any            Grove (University of Minnesota-Morris), and at least one
address/email changes.                                                 additional Division 1 coach. So, save the date for Friday,
  "I cannot access the membership links after registering. It          October 29th, at the University of St. Thomas, and be sure
says: Awaiting Access Approval"                                        to invite any and all new coaches in your sections and
                                                                       conferences. Look for registration information and final
  You are likely in the "Check/Money" Payment Method. You              details in the coming weeks.
will not have access until the payment has been received. Once           Have a great start to your fall, and I can't wait to see you
payment is received, you will receive an email with the links.         at the clinic!

               ICE CHIPS                                               REFLECTIONS BY RINGER ...
               By: Greg Anzelc                                         continued from page 4
  MHCA Update:
  It's been a busy summer and we are looking forward to                     ed as a member of the 2021 Class into the NHSACA Na-
fall and the start of the season! The Minnesota Wild Virtual                tional Coaches Hall of Fame!
Leadership Summit was held on Wednesday, July 14. This
event was free of charge and open to boys and girls high school          Congratulations to Craig, Jeff, Franz, and Steve! You are
hockey captains and coaches. A big thanks to the Wild and              all truly deserving of being recognized for your coaching ca-
the great speakers including Jared Spurgeon and Minnesota              reer accomplishments! You have all given unselfishly of your
Wild Head Coach, Dean Evason. Plans are in the works for our           time and talents to your communities, programs, and the MSH-
Fall Clinic, October 15-16, in Duluth during the Ice Breaker           SCA. You have made a significant impact on the lives of many
Tournament. Teams in the tournament include Providence,                student-athletes. You all exemplify Billy Graham's quote. "A
UMD, Minnesota State University, Mankato, and Michigan.                coach will impact more young people in a year than the
We have a great lineup of speakers including staff from                average person does in a lifetime."
Minnesota State University, Mankato, and more! The host
hotel is the Inn on Lake Superior. Check out mnhockeycoach.
com for more details and registration information!
10                                                                                                    MINNESOTA PREP COACH

                                    CORNER
                                                                 will be played in the Regional Athletes Center in West St.
                                                                 Paul
                                                                   We continue to move forward with our three-class format
                                                                 as an organization. We want to thank those who have

                                    KICKS
                                                                 stepped up to be section representatives. The MSHSSCA
                                                                 organization will be gearing up for the end of the year
                                                                 awards. The biggest change will be that of All-State's first
                                                                 and second teams. The All-State Selection meeting will be
By: Ron Kruschwitz                                               held on October 17. Each gender and class will have a team.
    North St. Paul Boys (retired)                                Added to the award list will be a Coach of the Year and
                                                                 an Assistant Coach of the Year for each class and section.
  As soccer coaches start the                                    From the section winners, each class and gender will have
season, we are reminded that                                     a state winner. Exciting times are coming for the soccer
all of us will be busy with not                                  athletes and teams in Minnesota. Our next Board Meeting
only coaching our athletes but                                   is on September 15.
applying the recommendations                                       State tournament Quarterfinals will be held on Tuesday,
of the MSHSL to keep players                                     October 26th, Wednesday, October 27th, and Thursday,
and coaches safe during the                                      October 28th, at various sites. The State Tournament will
covid pandemic.                                                  be held at US Bank Stadium the first week in November.
  A quick reminder about                                         There will not be a Tuesday game because it is election
membership: your membership                                      day. Semi-Finals will be played on Wednesday, November
must be done online at www.                                      3, Thursday, November 4, and finals will be on Saturday,
mshsca.org by Friday, October 1st, to be eligible for            November 6.
MSHSSCA awards.           Suggest to your whole staff that         The Senior Classic will be played at M. Health Fairview
becoming a member is a real benefit. It is a small fee.          Center in Woodbury on Wednesday, November 11th.
Insurance coverage is one of the most significant values of        Please use the website for additional information and
membership. Especially with the virus, the insurance will        important dates. Also, take the time to read information
cover coaches during the pandemic if they follow State and       from your section rep. We did not want anyone to miss
School District directions for health during the pandemic.       a due date and cause a problem with an award from the
  To clarify, something that might not be understood is that     MSHSSCA. If you get time, thank Berry Arrowsmith
you must belong to the association to have your players          (Blaine Boys) for all the time and effort that goes into being
considered for All-State Teams and Academic Team Awards.         the webmaster for your organization.
Would you further consider becoming a member of the                That is all until we gather at the State Tournament. Have
United Soccer Coaches Association? You can check with            a great year with your team. And as always, remember you
registration staff about joining this National Association. It   are blessed with the best job in the whole world, working
is also a great value, and the more coaches that belong to       with kids.
the National Association, the more players and coaches can
be honored by that organization. The deadline for joining is
midnight, Thursday, October 1.
  We reached a milestone with the first Section Representative
meeting with three classes of teams and reps. It was held
in person and on zoom. After the meeting, we were excited                   "Today, do what
to meet and greet the new Gopher Women's Soccer Coach,
Erin Chastain. She shared about her coaching philosophy
and the start of the Big Ten season. It was a great time to
                                                                              others won't,
share and meeting with fellow coaches and friends.
  The 31st Soccer Clinic was held at the National Sports                  so tomorrow you can
Center in Blaine on Friday, August 12th. The clinic was
well attended, and on-field sessions were well attended.
Special thanks to the following: Greg Juba-Clinic Director,
                                                                            accomplish what
Art Seplak-Treasurer and Clinic Registration, Crissy
Makela-Clinic Demonstrator Coordinator, Pat Malicki, and                      others can't."
Bill Vance-Field Hosts, and Ben LeVahn-President and for
running the general membership meeting.
  The State High School League has indicated that we will                                    - Simone Biles, Gymnast
have third-place games and work on a site for these contests.
The MSHSL website has posted that the third-place games

                                                                                                   @MSHSCA
MINNESOTA PREP COACH                                                                                                                    11

                                                                        MEMBERSHIP REPORT
                                                                                       September 1, 2021
                          By: Darin Swenson
                                                                2020-2021 Final Report
                              Litchfield High School
                                                                Types of
  The 2021 season is finally here. We are back in the gyms      Membership                  2018-2019        2019-2020        2020-2021
and back on the court. The first matches of the year are in     Active Class A & AA            6559             6103            6217
the books. Weekend tournaments are back and so is the
                                                                College Associates             1178             1287             697
excitement of pool play and championship brackets. In all
of the excitement, we might find ourselves getting caught       Other Associates                58               62              29
up in the moment and forgetting some important details.         Active Life                     343              340             332
So, allow me to give you a few reminders.                       Retired Life                   1293             1351            1401
  Minnesota High School Coaches Association: We                 Honorary                         4                5               5
encourage you to become a member of the coaches
association. With your member, you will have access to          TOTAL                          9435             9148            8681
some great benefits. Also, membership is required in order
for you and your players to be eligible for postseason awards
                                                                Breakdown of membership by sports association
(All-State, Academic Team, and Individual Academic). To
join or renew your membership, go to www.mshsca.org and         (2018-2019/2019-2020 totals in parenthesis)
complete the necessary steps.
  Minnesota Volleyball Coaches Association Website:             Adapted Athletics (21/18) 31        Boys Lacrosse (104/48) 66
Over the years, our association has made great efforts          Alpine Skiing (62/64) 48            Girls Lacrosse (90/47) 92
to provide our members with a one-stop-shop for all the
                                                                Athletic Directors (119/113) 109    Football (1133/1113) 1044
information they need related to Minnesota volleyball. We
believe we have done an excellent job making this a reality.    Baseball (515/515) 486              Football Retired (1/4) 6
We encourage you to visit and keep coming back to www.          Boys Basketball (764/702) 582       Robotics (58/51) 58
mnvbca.org for more information as the season goes on. If       Girls Basketball (737/682) 602      Golf (boys & girls) (360/288) 321
you have any questions or suggestions, please don't hesitate    Cross Country (449/426) 425         Soccer (boys & girls) (445/436) 443
to reach out and let us know.                                   Dance (280/290) 277                 Softball (489/424) 423
  Scores and Stats: Having a plan is always important,
and that's true as ever when it comes to keeping accurate       Gymnastics (225/ 229) 196           Synchronized Swimming (18/10) 15
stats for your program. We recommend that you assign and        Nordic Skiing (103/116) 97          Girls Tennis (222/226) 210
train somebody in your program to take stats during your        Girls Swimming (240/254) 228        Boys Tennis (185/172) 168
games and report game scores and stats to the appropriate       Boys Swimming (197/200) 180         Track & Field (881/735) 740
media outlets. You can find statistical definitions on our      Girls Hockey (90/93) 148            Volleyball (661/636) 546
MNVBCA website. These cumulative season stats will              Boys Hockey (192/209) 194           Wrestling (143/153) 165
be necessary for any coach that is planning on nominating       Hockey Retired (2/2) 4
players for All-State. We also ask that you report all scores
to the MN Volleyball Hub and Minnesota-Scores.net, as
well as your local newspapers and radio stations.               Sports associations that collect their own dues, but join the
                                                                MSHSCA are Cheer (13/13) 10, Clay Target (12/9) 6, and
Important Dates and Deadlines:                                  Badminton (5/6) 6.
  Monday, October 25 - All-State Academic Individual
Nominations, All-State Academic Team Nominations,               2021-2022
and All-State Stats Forms are due! Any Submission after
11:59pm will not be accepted!                                   Types of
  State Tournament and All-State Banquet: The MSHSL             Membership                 2018-19       2019-20    2020-21     2021-22
is still working out the details for running a 4 Class State
Tournament. A lot of work goes into expanding one of            Active Class A & AA          6559        6103          6217      3240
the greatest volleyball tournaments in the country, and we      College Associates           1178        1287           697      1054
are all anxiously waiting to see what the tournament will
look like. We will continue to keep you informed when the       Other Associates               58        62             29        32
tournament structure starts to emerge.                          Active Life                   343        340            332       235
  Good luck to all players and coaches as you work your         Retired Life                 1293        1351          1401      1444
way through the season. Enjoy the experience!                   Honorary                        4        5               5         5

                                                                TOTAL                        9435        9148          8681      6010
12                                                                                                         MINNESOTA PREP COACH

Over Hill and Dale
                                                                    and meets, as well as in his history classroom each day.
                                                                      I wasn't the only former runner there for their coaches
                                                                    though. A number of runners came back to see their coaches
                                                                    inducted and I think that was the biggest takeaway and a
                                                                    reminder to all of you as we get going on a new season. Our job
By: Brandon Heebink, Wayzata High School                            is so focused on the immediate season and working with our
President, MN Cross Country Coaches Association                     current athletes, but it certainly doesn't end there. As coaches,
                                                                    our runners are our runners forever. Still today, I use things
  Happy Fall one and all! More importantly, happy cross             that I've learned from Coach Timm in my classroom and in my
country season! I know you all have been looking forward to         coaching and whenever the opportunity arises. I try to meet up
this season and a return to training and racing for your teams      and catch up with my coach. Even though he may be more of a
and being at awesome meets on weekday afternoons and/or             colleague at this point, 14 years into my coaching and teaching
Saturday mornings. By the time you read this, the 2021 season       career, he will forever be Coach Timm to me because of what
will be in full swing.                                              he has meant.
  As this season progresses, we'll all be looking forward to          Best of luck this fall, have a great season, and continue to
those meets that leave lasting memories for us coaches, and         be those amazing leaders for the young runners of Minnesota!
especially for our athletes. Some of the most memorable and
most exciting each year is the section and state championship
meets, which will return to their traditional formats this year
with one key difference: cross country now has 3 classes.
  The section meets will still operate similarly in determining                           Swim Strokes
the state qualifiers. The top 2 teams from each section and
                                                                    By: Kelly Boston
the top 6 individuals not on a qualifying team will advance to
state. That means across 3 classes, a total of 96 teams and 288         Girls Swim and Dive Coaches Association President
individuals will advance to the state meet, the most ever. That
totals 960 runners (as well as 192 alternates) that will get to       It's great to be back at the pool. So far this season looks
compete at St. Olaf on Saturday, November 6th. The schedule         very different than last. Invitationals are back and so are
for the first 3 class state meet has also been set by the MSHSL     our spectators at many venues. Almost all of the COVID
and here it is:                                                     restrictions that we had to follow in meets last season have
  9:30 am – AAA Boys                                                been lifted.
  10:30 am – AAA Girls                                                At the time of this writing, the Swim and Dive Coaches
  11:15 am – AAA Awards (approx.)                                   Association is excited to announce that the True Team Section
  12:00 pm – A Boys                                                 and State meets are back after taking a hiatus last season. The
  1:00 pm – A Girls                                                 Section meets will be held Saturday, October 16. The girls'
  1:45 pm – A Awards (approx.)                                      Class AA State Meet will be held on Wednesday, October
  2:30 pm – AA Boys                                                 20, and the Class A Meet will be held on Thursday, October
  3:30 pm – AA Girls                                                21. Both of the True Team State meets will be evening meets
  4:15 pm – AA Awards (approx.)                                     held at the University of Minnesota and spectators will be
  The course will be the same as in the past. Awards will           welcomed. We are also excited to announce that after not
continue to be held in the same format and location. Also, the      having a MSHSL State meet last fall, they are gearing up for
day before the meet, the course will open for qualifiers to do a    the return of this Championship meet November 18 - 20 at the
course preview.                                                     U of MN.
  Before we get too excited about the championship part of            We will continue to keep the lines of communication open
the season, some congratulations are in order from our clinic       and will report any updated pandemic restrictions if they
in August as a group of amazing coaches were inducted into          occur. I want to thank the many people who make swimming
the Coaches Association Hall of Fame. I want to pass along          in Minnesota a tremendous opportunity. The officials, coaches,
my sincere congratulations to these incredible role models and      athletic directors, parents, the MSHSL, the MSHSCA, and of
coaches:                                                            course, our student-athletes. These people make the amazing
  John Shurb – Lac Qui Parle Valley/Dawson-Boyd                     sports of swimming and diving at the high school level possible
  Myron Ahle – Little Falls                                         in Minnesota.
  Don Timm – Coon Rapids
  Hearing the accolades of all three of these men at their
induction was incredible and motivating for me. Even more,                   MSHSCA EMAIL CHANGE:
was hearing and seeing their passion for the sport and their
athletes was inspiring. While at the clinic I had the opportunity          Contact: Rick & Joyce Ringeisen at
to sit down and speak with Don Timm for a while. He was
one of my high school coaches! It brought back so many great                      ringer@mshsca.org
memories of my high school days of being with him at practice

                                                                                                        @MSHSCA
MINNESOTA PREP COACH                                                                                                               13

CLEARING
                                                                      As always, if you have not joined the association for this
                                                                    school year yet, please do. Your association membership
                                                                    includes many benefits and generous coaching insurance.

HURDLES
                                                                    Furthermore, being a member allows your athletes to be eligible
                                                                    for Academic All-State, Mr. / Ms. Track & Field nominations,
                                                                    in addition to your coaching staff's ability to be recognized for
                                                                    Coach of the Year honors.
                                                                      Even though the start of the next track & field season seems
By: Aaron Berndt, Wayzata High School                               far away, it is not too soon to utilize some of our association
    President, MN Track & Field Coaches Association                 mentorship and education programs:
    aaron.berndt@wayzataschools.org                                   • The Women4Women coaching initiative for Minnesota
                                                                           Track & Field coaches is a group devoted to encouraging
  On behalf of the Minnesota Track & Field Coaches Association,            more women to respond to the call of coaching track &
I want to welcome everybody back for another great school year             field and supporting women to be strong role models in
and track & field season. I hope your summer allowed you to                addition to excellent coaches. This group has put together
be able to relax and rejuvenate. This year especially should be            many resources for members and created an extensive list
something to look forward to as we look to a more traditional              of coaches to teach and support each other. To learn more
season with many new MSHSL changes going into effect.                      or to join Women4Women, please e-mail the MN Track
  As I write this, Minnesota Track & Field is now classified               & Field Coaches Association Vice President Meghan
as a three-class activity within the MSHSL. The new section                Orgeman of Alexandria (morgeman@alexschools.org) or
placements have been released and planning for the new formats             visit the W4W home page at: mshsca.org/w4w.
is well underway. Our association advisory has met with the           • Another opportunity for coaches is our association
MSHSL several times to help plan and organize the new section              mentorship program. Over 30 coaches in MN have
and state meets as well. We feel really strongly that what has             volunteered to serve as mentors to new/younger coaches.
been put together is going to be really good for Track & Field             Many more have shared on surveys that they are either
in Minnesota. Both the league and the association will update              looking for a mentor or are happy to volunteer as one. For
coaches as more details are finalized.                                     a list of contacts and to learn more about the program, see
  Please save the date for the 2022 Minnesota Track &                      the listing on our website at: mshsca.org/mentor.
Field coaches' clinic: Thursday, January 20 through                   Please follow Minnesota Track & Field Coaches Association
Saturday, January 22, at the DoubleTree by Hilton Hotel             on Twitter @MNTFCA to find the most up-to-date information
in Bloomington. We will start Thursday evening with our true        this school year.
team and association meetings followed by clinic sessions on          Finally, thank you for all you do for your athletes and in
Friday and Saturday. We will be inducting new members into          support of Track & Field. Again, don't forget to join the
the association Hall of Fame on Friday evening. This is the final   association for the 2021-2022 season and enjoy the beautiful
year the clinic will be held at the DoubleTree location before we   fall weather!
move to a new venue in 2023.

             SPECIAL MEETINGS OF IMPORTANCE
  September 10,2021           HOF Coordinator/Executive Director Meeting              Mpls Marriott West
  September 11, 2021          MSHSCA Fall Delegates Meeting                           Mpls Marriott West
  October 8, 2021             HOF Coordinator/Executive Director Meeting              Sheraton Minneapolis West, Minnetonka
  October. 9, 2021            MSHSCA Hall of Fame Banquet                             Sheraton Minneapolis West, Minnetonka
  March 17 or 24, 2022        Executive Board / Finance Meeting                       Hilton Garden Inn, Eagan
  March 18 or 25,2022         Spring Delegate Assembly                                Mancini's
  June 26-27, 2022            Summer Executive Board Meeting

                        PREP COACH ARTICLE DATES
                                      March 1      June 15      September 1       December 1

                                                              Trophies Plus - Sponsor of Coaches Caring