Commercial champion Joshua Charles sets big goals to achieve career success - Reinsw
Page content transcription
If your browser does not render page correctly, please read the page content below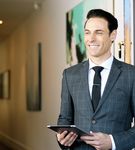 REAL ESTATE INSTITUTE OF NEW SOUTH WALES
                      MAY/JUN 2020 VOL 71/03

Commercial
  champion
         Joshua Charles sets
         big goals to achieve
              career success

                LOOKING TO THE FUTURE
  Opportunities and predictions for the industry

                        MINDSET MATTERS
    Navigating uncertain and challenging times

       EDUCATION, NOT ENFORCEMENT
            Complying with industry reforms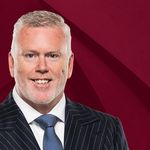 PROTECTING YOU
PROTECTING YOUR REAL ESTATE BUSINESS

Professional Indemnity insurance is essential for all real estate agents. It helps protect you
and your business against potential claims such as breach of professional duty. Without
it, you may be putting your business and personal assets at risk and may be in breach of
legislative requirements.

                   Created solely for real estate agents                                         Managed by JLT providing international
                                                                                                 expertise across ALL lines of insurance
                   indemnity insurance solution                                                  at a local level

                                                                                                 Underwritten by QBE Insurance
                   Fully featured, competitively priced
                                                                                                 (Australia) Ltd

                                                                                                 Access to a complimentary legal
                   Realcover gives back to the industry by
                                                                                                 consultation hotline with a specialist
                   providing education to REI members
                                                                                                 lawyer for up to two hours

Realcover is a true success story and is here to support real estate agents in the long term.

 To obtain a quotation, please visit www.realcover.com.au or call us on 1800 990 312

Endorsed by

Any advice in this document is general advice and does not take into account your ob

Jardine Lloyd Thompson Pty Ltd ABN 69 009 098 864 AFS Licence 226827. The JLT Group is a part of the Marsh & McLennan Companies (MMC) group of companies.
Level 37, Grosvenor Place, 225 George Street, Sydney NSW 2000 (02) 9290 8000 www.au.jlt.com
INSIDE

                                                                                                 Contents
                                                                                                 UPFRONT
                                                                                                 5   A word from the President
                                                                                                 6   In brief

                                                                                                 PERSPECTIVES
                                                                                                 12 Commercial champion
                                                                                                    With combined transactions worth billions over the course
                                                                                                    of his career, One Commercial's Joshua Charles shares why
                                                                                                    it's essential to set big goals to achieve success.
                                                                                                 18 Specialist service
                                                                                                    By pushing the boundaries, Let's Rent is now one of Sydney's
                                                                                                    most successful property management agencies.
                                                                                                 20 The two of us
                                                                                                    The decade-long mentoring relationship between Century
                                                                                                    21's Wayne Stewart and Belle Property's Cathy Baker is as
REAL ESTATE JOURNAL
                                                                                                    inspiring as it is mutually beneficial.
The Real Estate Journal is the official magazine of the
Real Estate Institute of New South Wales                                                         WELLNESS
30-32 Wentworth Avenue      Content and editorial         The Real Estate Journal is provided    22 Mindset matters
Sydney NSW 2000             Wordcraft Media               for general purposes only. REINSW         Real estate coach Jet Xavier shares advice about how agents
(02) 9264 2343              0410 330 903                  gives no warranty and makes no
info@reinsw.com.au          hello@wordcraftmedia.com.au   representation with respect to            can ensure they have the right mindset in place.
www.reinsw.com.au           www.wordcraftmedia.com.au     the accuracy, applicability, legal     24 Fighting against fear
                                                          correctness or completeness of
Managing Editor             Art and design                any of the contents of the Journal.       Motivational speaker Kirsty Spraggon explains how you can
Cath Dickinson              Kids Got Moxie                To the extent permitted by law,           embrace fear and continue to grow during challenging times.
0410 330 903                hello@kgm.studio              REINSW excludes responsibility
journal@reinsw.com.au       www.kgm.studio                and liability in respect of any loss   26 Home is where the work is
                                                          arising in any way (including by          By implementing a few simple strategies, you can set yourself
Advertising                 Printing                      way of negligence) from reliance
(02) 9264 2343              Bluestar Printing             on the information contained              up to work from home and maintain your work-life balance.
advertising@reinsw.com.au   www.ivegroup.com.au/          in the Journal. The opinions
                            blue-star-print               expressed in the Journal are
                                                          those of the respective authors        FOCUS
                            Photography                   and do not necessarily reflect         28 Looking to the future
                            Studio Commercial             those of REINSW.
                            www.studiocommercial.com                                                The development of new business models, the diversification
                                                                                                    of revenue streams and the power of brand trust are reshaping
                                                                                                    the real estate industry and the customer experience.
Major Partners                                                                                   33 Instagram for Business basics
                                                                                                    Find out how you can benefit by switching to Instagram
                                                                                                    for Business.
                                                                                                 34 Education, not enforcement
Partners                                                                                            NSW Fair Trading will be taking an educative approach for six
                                                                                                    months to help agents comply with recent industry reforms.
                                                                                                 37 Chasing payment
                                                                                                    These real-life cases show that professional negligence claims
                                                                                                    against property managers for rent default and debt recovery
                                                                                                    are becoming more common.

                                                                                                 TRAINING AND EVENTS
                                                                                                 38 Training update

                                                                                                 LAST WORD
Proudly supporting                                                                               41 New members
                                                                                                 42 In the media

                                                                                                                                 MAY-JUN 2020   REAL ESTATE JOURNAL   3
Save on
and start signing anywhere, on any device
REI Forms Live is now integrated with                 Benefits of DocuSign
DocuSign, the global leader in eSignature
                                                      • Integrates with REI Forms Live
and Digital Transaction Management. Sign
anywhere, on any device!                              • Easy to use, saves time and is secure
                                                      • Discounted price for each user
Real estate agents can now digitally manage
client business transactions including                • Save on postage
management and sales agency agreements,               • Sign anywhere, from any device
notices, and various letters of authority, removing
the time and cost of paper-based processes.           • Legal on eligible forms
                                                      • No need for overnight faxing or scanning
DocuSign is relied on world-wide. More than
200 million users in 188 countries, with more than
300,000 new unique users, join The DocuSign
Global Trust Network every day.                         Start signing with DocuSign
REI Forms Live subscribers receive a substantial        To take advantage of this offer visit
discount off their first year with DocuSign*.           reinsw.com.au/DocuSign
                                                        or call (02) 9264 2343
*Conditions apply.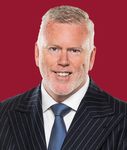 A WORD FROM THE PRESIDENT             UPFRONT

              Together and stronger
                            Challenging times? Probably an understatement.
                        But our industry has come together in a way that we can
                         be proud of and we will undoubtedly emerge stronger.

                                               Even more so, I'm incredibly proud          Heartfelt thanks
                                            to see the support being offered across        I'd like to thank every single member of the
                                            the industry. Agents supporting agents         REINSW team. What this group of dedicated
                                            and businesses supporting businesses –         professionals has achieved over recent
                                            sharing tips, offering advice and providing    weeks is outstanding. They have all stepped
                                            insights, all aimed at ensuring we emerge      up to meet the needs of our members.
                                            on the other side of this crisis, together     To do this when members need us most,
                                            and stronger.                                  while also experiencing the same uncertainty
                                                                                           being felt across the nation and around the
                                            Information for members                        world, has been truly inspiring.
                                            For a time, it seemed the landscape was            As a team, we've moved through the
                                            changing daily and, as your peak industry      phases that this pandemic has thrown
                                            body, we've had a laser focus on ensuring      at us. From denial that it will really
                                            you have the right information at your         impact us, through crisis management,
Never has our industry been faced with      fingertips as soon as possible.                into planning and now embracing the
so much change at a single moment in            Distilling the information coming          opportunities that these circumstances
time. Ensuring compliance with reforms      from government announcements into             offer us. And all the while adapting to our
was sure to be a big task – one that all    meaningful and practical advice for            'new normal' – working from home – and
agents and real estate businesses were      members has been our absolute priority.        embracing the challenges this entails.
busy preparing for.                         I can't even begin to tally the hours that         So to the REINSW team, I say a heartfelt
   And then COVID-19 hit.                   the REINSW team have spent talking             thank you. Thank you for everything you
   Social distancing requirements and       to NSW Fair Trading, preparing webinars,       are doing and for the people you are –
gathering restrictions have fundamentally   providing briefing documents, drafting         it has been a privilege and an inspiration
impacted what we do. Onsite and in-room     template letters and more – all to ensure      to be a part of and I, as do all REINSW
auctions cancelled. Open homes cancelled.   that you have what you need to navigate        members, appreciate all that you've
Routine inspections cancelled. And the      the way forward.                               done to help our industry navigate these
majority of us now find ourselves working       For my part, I've never led so many        challenging times.
from home. Almost every aspect of           webinars, Zoom meetings and Facebook live
what we do and how we do it has been        sessions! The feedback we've received from
impacted – and it's come at a time when     members has been overwhelmingly positive
we were already navigating a barrage        – and it's been interesting to get a sneak
of change.                                  peek into people's lives as they stream from
   While it would be easy to throw up       their home offices and dining room tables.
our hands and say "this is all too much",   I can't help but wonder, how many of you
I'm proud to see agents and businesses      have been doing the 'newsreader thing';
across our industry digging in, looking     you know, jacket up top and gym gear and       Leanne Pilkington
forward and embracing opportunities.        ugg boots under the table?                     REINSW President

                                                                                                  MAY-JUN 2020   REAL ESTATE JOURNAL   5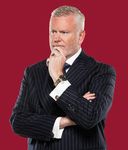 UPFRONT            IN BRIEF

How property
managers can deal
with mould
Mould is an ongoing issue for
property managers, but what
can you do to manage it from
a practical perspective? A recent
webinar discussed hints and tips.
• Expert advice
  You shouldn't automatically
                                                  Strata by-laws and short-term rentals
  assume that the tenant is at                    An amendment to the Strata Schemes Management Act 2015 means that owners corporations
  fault. Mould could be occurring                 will now be able to ban short-term rentals.
  for any number of reasons                           Commencing on 10 April 2020, a new section 137A enables the development of by-laws
  and the best person to find                     that "prohibit a lot being used for the purposes of short-term rental accommodation" if the
  the source is an experienced                    lot is not the host's principal place of residence. However, where such a by-law is in place,
  professional, so advise your                    it will not impact a host's ability to let a room or rooms in their principal place of residence
  landlord to bring in an expert.                 on a short-term basis.
                                                      The short-term rental accommodation Code of Conduct was expected to commence at
• Causation report
                                                  the same time, but has been deferred due to the recent bushfires and the unfolding COVID-19
  NCAT wants to know who or
                                                  pandemic. The Code of Conduct is now expected to commence in the second half of 2020.
  what is causing the mould.
  Therefore, obtaining a Causation
  Report is useful, because it
  will tell you why the mould is
  occurring (rather than a Toxicity
  Report, which simply indicates
  that mould is present).
                                                  Financial advice a no-no
                                                  The Australian Securities and Investments            "At this difficult time, we're seeing
• Talk to tenants
                                                  Commission has issued a warning to real           some of our best agents doing their best
  Provide tenants with information
                                                  estate agents about providing financial           work – matching people with property
  about how their behaviour and
                                                  advice. The warning comes after the               and negotiating outcomes that provide
  living habits can potentially
                                                  regulator received reports of agents              their clients with peace of mind at a time
  impact mould, and provide tips
                                                  encouraging tenants to draw down on their         of unprecedented stress.
  about how to prevent its growth
                                                  superannuation if they can't pay their rent.         "These agents should be applauded and
  in the property.
                                                      REINSW CEO Tim McKibbin said the              certainly not tarnished by the actions of
                                                  overwhelming majority of agents are doing         a select few who have, innocently or not,
You can watch the full How property managers
                                                  the right thing.                                  over-stepped the mark in terms of offering
can deal with mould webinar for free at
                                                      "Like every industry, those working in real   financial advice."
reinsw.com.au/webinars for more hints and tips.
                                                  estate have seen the operating landscape             Tim said that REINSW does not condone
                                                  shift dramatically in recent weeks [due to        any conduct by agents that contravenes the
               MISSED A WEBINAR?                  the COVID-19 crisis]," Tim said. "Agents are      law or health advice issued by the Government.
               You can catch up by checking       drawing on their experience, seeking the             "We absolutely encourage any agents
               out our full library at            support of their colleagues and acting            who are in need of support, advice or
               reinsw.com.au/webinars             on the guidance of representative bodies,         clarification about how they can best
                                                  like REINSW, to steer them through.               help their clients to contact REINSW."

6   REAL ESTATE JOURNAL          MAY-JUNE 2020
Mandatory Code
of Conduct for
commercial tenancies
A mandatory Code of Conduct for
commercial leasing was released
by Prime Minister Scott Morrison           Winners are grinners
on 7 April 2020.
                                           New South Wales picked up five awards at the 15th annual
    The Code of Conduct, to be
legislated and regulated in each State
                                           REIA National Awards for Excellence. REIA President Adrian           To be presented
                                           Kelly announced the winners on 25 March 2020.
and Territory, is intended to provide
                                               "To be presented with an REIA National Award for Excellence
                                                                                                                with an REIA
a proportionate and measured burden
share between the parties, while
                                           is the highest honour in Australian real estate," REINSW President   National Award
                                           Leanne Pilkington said. "Competition was fierce across all
still allowing landlords and tenants
                                           categories, which is a real testament to the strength and talent
                                                                                                                for Excellence
to agree to tailored, bespoke and
appropriate temporary arrangements
                                           in our great industry.                                               is the highest
                                               "Congratulations to all our New South Wales winners."
that take account of their particular
                                               Go to reia.asn.au for a full list of winners.
                                                                                                                honour in
circumstances.
    Prime Minister Scott Morrison said
                                                                                                                Australian
he hoped the Code of Conduct would                                                                              real estate.
enable landlords and tenants to come
                                           Commercial Property Manager
to an agreement.
                                           of the Year
    "The point here is simple – that
                                           Helen Storey – CBRE
they sit down and work it out,"
he said. "This must be shared.
    "What this does is preserve the
lease, it preserves the relationship and
                                           Community Service
it keeps the tenant in the property."
                                           Award
    The Code of Conduct applies to all
                                           Cooley Auctions
tenancies that are suffering financial
stress or hardship as a result of the
COVID-19 pandemic, where the tenant
is eligible for the JobKeeper program      Marketing and
and has an annual turnover of up           Communications Award
to $50 million.                            DiJONES Real Estate
    The NSW Government announced
on 13 April 2020 that it would be
enacting the Code of Conduct.
    While the Code of Conduct
                                           Residential Property
provides clarity for commercial
                                           Management Team of the Year
tenancies, residential tenancies
                                           Raine & Horne Newtown
have been passed back to each
State and Territory to deal with,
meaning there is no uniform approach
for residential tenants (see page 10
                                           Residential Sales Team
for further details).
                                           of the Year
    Find out more about the Code
                                           Morton Real Estate
of Conduct for commercial tenancies
at reinsw.com.au

                                                                                                    MAY-JUN 2020   REAL ESTATE JOURNAL   7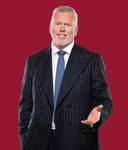 UPFRONT          IN BRIEF

                                                               Are you looking for detailed information about the
                                                               residential tenancies reforms?
                                                               A raft of changes to the residential                                  changed and how the amendments
                                                               tenancies framework commenced                                         apply in practice.
                                                               on 23 March 2020. To help you navigate                                   The RTA in focus series is available
                                                               the changes, REINSW has put together                                  on the REINSW website, with articles
                                                               a series of articles detailing what's                                 covering the following topics.

     Landlord Information Statement                             All landlords are now required to acknowledge that they've read and understood
                                                                the contents of the Landlord Information Statement (an approved form published
                                                                by NSW Fair Trading) before entering into a residential tenancy agreement.

     Landlord's contact details                                 The landlord's contact details must be provided on the residential tenancy
                                                                agreement, whether or not a property manager has been engaged by the landlord.

     Condition report                                           One electronic copy of the completed condition report can now be given
                                                                to the tenant, rather than two hard copies.

     Break fee                                                  A break fee, calculated on a prescribed cascading scale, is now a mandatory
                                                                term of all fixed term agreements of less than three years.

     Material facts                                             Drug activity, strata repairs and external combustible cladding have been added
                                                                to the list of prescribed material facts a landlord or their agent are required
                                                                to disclose to potential tenants.

     Fit for habitation                                         All residential rental premises are required to meet new prescribed minimum
                                                                standards to ensure they are fit for habitation.

     Minor changes                                              Tenants are able to make certain prescribed minor changes to the premises
                                                                and the landlord is not able to unreasonably withhold consent.

     Rent increases                                             Landlords can now only increase the rent once in any 12-month period
                                                                in the case of periodic agreements.

     Smoke alarms                                               Landlords have a range of new obligations when it comes to the installation,
                                                                repair and maintenance of smoke alarms.

     Water usage charges                                        Water usage charges are only payable by the tenant where the premises
                                                                is separately metered and certain water efficiency measures are in place.

     Publication of photos and videos                           Photos and videos of the interior of a premises showing the tenant's possessions
                                                                cannot be published for marketing purposes without the tenant's consent.

     Disclosure obligations for strata                          By-laws and the existence of any strata renewal committee must be disclosed
     properties                                                 to tenants, prior to entering into a residential tenancy agreement, where the
                                                                premises they are renting is in a strata scheme.

    You can access the RTA in focus series of articles at reinsw.com.au/rta-in-focus

             Your Helpline is on hand
             Receive practical advice on a wide range of real estate issues when you need it. No question is too big or too small, and there's no limit to the number of times you can contact us.

                  (02) 9264 2343                       helpline@reinsw.com.au

8   REAL ESTATE JOURNAL       MAY-JUNE 2020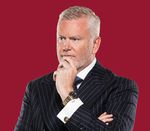 In March, we reached
 a record audience of
 7 million Australians,
 and we have the
 digital solutions to
 help them find their
 new homes safely.

 Together, we've found new ways
 to connect within the property
 market, even when face-to-face
 communication isn't possible.
 Our digital solutions can help you
 evolve the way you work and to
 stay efficient as Australians adapt
 to new ways of navigating their
 property journeys.

 Find out how our digital
 solutions can support you, your
 business and your relationships.

Visit agent.domain.com.au/covid-19/#solutions
UPFRONT      NEWS

Funding boost
for rent support
Residential landlords and tenants facing hardship due
to COVID-19 will receive increased support and greater
certainty from the NSW Government's temporary rental
support measures.

The six-month support package includes            Residential landlords will be eligible for
a moratorium on applications for evictions    a land tax waiver or rebate of up to 25 per
due to rental arrears for those financially   cent if they pass the saving on to tenants
                                                                                               COVID-19 impacted
disadvantaged by COVID-19 and new             in financial distress.                           tenants
requirements for landlords and tenants            Mr Anderson said it is important that
                                                                                               To meet the requirements for the
to enter into negotiations over rental        both landlords and tenants continue
                                                                                               60-day stop on evictions and the
payments in good faith.                       to honour existing agreements to the
                                                                                               longer six-month restrictions,
   Minister for Better Regulation             extent possible.
                                                                                               a household needs to demonstrate
and Innovation Kevin Anderson said                "No reasonable person wants to end
                                                                                               they are impacted by COVID-19.
the interim 60-day moratorium on              a tenancy right now, which is why we
                                                                                                  A household is COVID-19
finalising existing matters, or making        are supporting tenants and landlords
                                                                                               impacted if:
new applications to the NSW Civil and         to negotiate new temporary terms, so
Administrative Tribunal for evictions         tenants keep a roof over their head and          • One or more rent-paying
over rent arrears related to COVID-19,        landlords aren't left without rental income        members of the household
sends a clear message that the process        for the next six months," he said.                 have lost employment or income
is not optional.                                  "I encourage landlords and tenants to          (or have had a reduction in
   "We know many people are                   approach this new process with an open             employment or income) due
worried about meeting their financial         mind and an empathetic ear. It is important        to COVID-19 business closures
commitments at the moment," Mr                to learn about each other's current                or stand-down
Anderson said. "That is why we need           position in order to better support each
                                                                                                 OR
more stability for tenants and landlords      other during these extraordinary times."
while the new Commonwealth income                 Along with these restrictions on             • One or more rent-paying
support payments are rolled out and           eviction for rental arrears, the NSW               members of the household have
landlords talk to their bank about            Government has extended the notice                 had to stop working or reduce
mortgage relief."                             periods for certain other lease termination        work hours due to illness with
   Where a household is struggling to         reasons to 90 days.                                COVID-19 or COVID-19 carer
make rental payments and has suffered             At any time during the 60-day stop             responsibilities for household
a loss of income equal to or greater than     period on eviction and the longer six-month        or family members
25 per cent due to COVID-19, there is         restrictions, landlords can still apply to
                                                                                                 AND
a new obligation to enter into negotiations   NCAT to take possession of a property
with their landlord or property manager       if they are suffering undue hardship.            • The above factors result in the
prior to any forced end to the tenancy.           The Residential Tenancies                      household's income (inclusive
Tenants will be protected from eviction       Amendment (COVID-19) Regulation                    of any government assistance)
until NCAT is satisfied that negotiations     2020 (NSW) commenced on 15 April                   being reduced by 25 per cent
have concluded and any unpaid rent will       2020. For more information, go to                  or more.
accrue as arrears during this period.         reinsw.com.au/covid-19

10   REAL ESTATE JOURNAL   MAY-JUNE 2020
Simple, powerful and easy-to-use, Inspect Live provides
   the tools you need to make inspections a breeze.

                                      Reports to suit any property
                                      Our tools allow you to build and re-use custom
                                      reports to match any building layout:
                                      •   Add custom rooms and items
                                      •   Sign in with your REI Forms Live account
                                      •   Legally compliant
                                      •   Take and attach photos
                                      •   Synchronise and store on REI Forms Live
                                      •   Share and email completed forms
                                      •   Offline – no wifi required to create forms

                                      Pricing
                                      $299 Single user
                                      $499 2–5 users within an agency
                                      $699 6+ users within an agency

               www.inspectlive.com.au
                Powered by REI Forms Live and Realworks
PERSPECTIVES        COVER PROFILE

                                                      Commercial

                                 champion
                     Joshua Charles has led some of the largest commercial sales and
                     leasing teams across Australia and New Zealand. With combined
                    transactions worth billions over the course of his career, he shares
                           why it's essential to set big goals to achieve success.

                                                                 By TINA LIPTAI

                                           Big, hairy, audacious goals.                        and the most charismatic person I knew.
                                               When it comes to making plans, Joshua           I think that was part of my attraction to real
 On day one, go out                        Charles, the Managing Director at One               estate early on."
 and find a successful                     Commercial, always aims high. And it's this             Joshua soon began volunteering on
                                           willingness to tackle big challenges with           weekends at a real estate agency near
 agent and offer to                        enthusiasm and determination that's kept            to where he grew up – a step he said was
 work for free. If you                     him at the top of his game.                         invaluable in putting him on the path
                                               "If you're going to take the time to make       to success.
 do an internship                          a goal, you might as well go for it – and               "I helped out at open homes to get a foot
 or volunteer, you'll                      go big," he explained.                              in the door," he remembered. "It was a great
                                               "That's why I love the thinking behind          opportunity to see if the industry was right
 have incredible                           BHAG – big, hairy, audacious goals.                 for me."
 access. Observe                           It's about short, medium and long-term                  After high school, Joshua began his
                                           planning, as well as ambition and maintaining       career at PRDnationwide in residential
 what makes that                           momentum to achieve. It can be applied              property management.
 agent tick, look                          to both business and personal goals.                    "It was a baptism of fire, but also
                                               "Henry Ford said it best: 'Whether you          a great place to start," he said. "I learnt
'behind the curtain'                       think you can or think you can't, you're right.'"   negotiation skills and how to deal with
 and find out if this                                                                          different kinds of people from established
                                           Take every opportunity                              agents. I was working at an agency that
 is the career you                         Like many successful agents, Joshua knew the        was dominant in residential sales and leasing,
 really want.                              real estate industry was for him from day one.      and was constantly learning. I was also
                                              "I remember when I was in high school,           exposed to agents doing commercial deals.
                                           we had a family friend who was in real                  "Looking back, I know that what I learnt
                                           estate," he said. "He was very successful           in those first few years really set me up to

12   REAL ESTATE JOURNAL   MAY-JUNE 2020
MAY-JUN 2020   REAL ESTATE JOURNAL   13
PERSPECTIVES          COVER PROFILE

      take on bigger roles relatively early          and it's fair to say I was at the top        And if it is, then find ways to become
      in my career."                                 of my game, but it's still very risky        indispensable.
          After just two years, Joshua landed        to run your own business.                       "That's how you'll find success."
      a role at Colliers International where,           "It's exciting, but at the same time
      he spent 10 years in industrial sales          you do think 'can I really do this?'         An energy game
      and leasing, becoming the youngest             Anyone would have those doubts,              "There's zero doubt for me that real
      director in the business. Then, at 28,         especially in commercial where               estate, whether it's commercial or
      he was recruited by CBRE as their              transaction volumes are lower than           residential, is an energy game," he
      youngest Managing Director to run              residential. But within eight weeks,         said. "You need to have enthusiasm
      the South Sydney office. Under his             I was again doing large transactions         for what you are doing and that builds
      leadership, the office had the second          across the country and I've never            momentum. I'm that guy who, after
      highest percentage of profit in the Asia       looked back."                                three days of holidays, wants to go
      Pacific region and grew from a team                                                         back to work!
      of eight people to 35 in just four years.      Striving for success                             "If I believe in the deal, then our
          Joshua was then appointed to the           Finding himself on a steady trajectory       team and our clients can also see it
      role of CBRE's Managing Director of            to success very early on in his              clearly. That's what wins business. You
      Australia and New Zealand Industrial           career, has given Joshua a unique            need the expertise, but it's the energy
      and Investments Business for Sales and         understanding of how to help up-             and passion that clients really want."
      Leasing. The need to oversee hundreds          and-coming agents get a foothold                 Joshua said that his energy for
      of people in 25 offices presented              in the industry.                             real estate is greater today than
      Joshua with the challenge of moving                "I did have a lot of opportunities       it's ever been.
      from a geographically-focused strategy         early on in my career that were rare             "I've really made a conscious
      to a country-wide, helicopter view             for my age," he said. "But it all started    effort to focus on what matters to me
      of the business.                               by putting myself in the right situation.    and what matters to success for the
          When global giant Cushman                      "At the age of 21, I was part of the     business," he explained. "In a large
      & Wakefield sought to supercharge              team in Colliers' industrial group. It was   commercial agency, it's easy to get
      their business in the Pacific, they            a small team and I was surrounded by         stuck in back-to-back meetings or be
      appointed Joshua as the Managing               highly successful people. And that's         pulled in other directions. But today,
      Director of Australia and New Zealand          one of the best ways to learn – by           running my own business, I make sure
      Capital Markets (industry jargon for           being with the best and doing what           my whole day is spent doing what
      large investment sales) and all sales and      they do.                                     I love – transactions that produce
      leasing businesses, as well as the NSW             "In that environment I thrived and       results for clients.
      Managing Director of every business unit.      gained confidence, which allowed                 "It's clear to me now, after 25 years
          "These were two big roles in one,"         me to take on more challenges. Most          in senior roles at global firms, that
      he explained. "I was working to                people who have worked with me will          I should have been recruiting more
      restructure and organise, as well              tell you that I have a serious work ethic.   people who had started their own
      as grow, the business. In a lot of ways,       In my early years, I was out-working my      businesses. They are the people who
      my focus was less on real estate and           competition, putting in longer hours         make very rounded executives and
      more on recruiting."                           and getting results."                        have a laser focus on results."
          Then in 2016, Joshua took on one               His advice for agents who are just           Joshua said having a clear definition
      of his biggest challenges and launched         starting out is simple.                      of success and processes in place to
      his own commercial agency – One                    "On day one, go out and find             consistently deliver results are key
      Commercial. While he had a list of             a successful agent and offer to work         to maintaining momentum.
      enviable achievements to his name              for free," he said.                              "Don't get me wrong, we have more
      and consistent career success, Joshua          "If you do an internship or volunteer,       fun than most, but when its game time,
      admitted the decision to step out              you'll have incredible access. Observe       it's on," he said.
      on his own was not one he took lightly.        what makes that agent tick, look                 "I worked out early on that deals
          "It was a big decision for me," he said.   'behind the curtain' and find out            can fall over as quickly as they start.
      "I knew I wanted to do it at some point,       if this is the career you really want.       As commercial agents, we can work

14   REAL ESTATE JOURNAL   MAY-JUNE 2020
for months on a deal and then, after          that they meet is the team that handles      to hear that I'm actively working on
one phone call, it can all be over and        the whole transaction.                       building my profile and the businesses'
you get nothing for the time you have            "We also have a helicopter view of        profile on social media.
put in.                                       the national market, which makes our            "I was resistant to it for a long time,
    "For me, it's about having balls in       service different to agencies that focus     but I've realised it comes back to the
the air. You want to have many leads          on a smaller geographical patch or are       concept of touch points. When I started
and plenty of different deals on the go       part of a global business."                  out, I would print 500 letters, sign
all the time, so if one deal falls over you                                                them and send them out to clients.
aren't brought to a standstill. Success       Getting social                               But today, I can make the same, if not
for me is focusing on identifying             As the leader of One Commercial,             more, impact through engagement
opportunities and being good                  Joshua is always looking for ways to         on Instagram, LinkedIn and Facebook.
at winning new business.                      expand the agency's reach and ability           "I've quickly seen how effective
    "I love going up against the big          to cultivate new clients. This year, for     social media can be to directly connect
firms and knowing that our team,              the first time, that strategy has included   with existing and potential clients.
a smaller firm in Sydney, has been            social media.                                Social media isn't something that's
chosen because of our level of                   "In the past 12 months, I've really       done in the commercial space as much
expertise. What's important for me            seen the power of social media for           as other areas of real estate, but if it's
is that we can deliver personalised           commercial agencies," he said. "I think      done right then I think it's incredibly
service to our clients, and the team          a lot of people would be surprised           valuable."

   Leading by example
   As someone who has been in commercial property for               is rare. Our newer agents are exposed to large, high-
   25 years, Joshua feels a real responsibility to give back        value transactions that some people who have been
   and help agents who are new to the industry.                     in the business for 10 years don't get to see up close."
      "I really enjoy it," he said. "I lead by example. I keep          Ongoing training is also a focus for Joshua and his team.
   the pipeline full and set audacious goals. I also have               "I believe there's a lot of value in looking outside
   a serious commitment to training, because I think the            to other industries and ways of thinking to build our
   best way for anyone to learn is to be exposed to the             skills," he said. "One thing we've done is attend AREC
   best people and the best ideas."                                 – a conference with about 5,000 residential agents,
      Joshua explained his hiring strategy.                         but probably less than 20 commercial agents. There's
      "When I'm looking at whether to take on a new                 opportunity there, as we can learn a lot from residential
   agent," he said. "I always hire the person and train the         agents. We do larger deals, but residential agents have
   skill. I'm looking for someone who has really good EQ            a much higher frequency of transaction, so they have
   and can build rapport quickly, because we can teach              very efficient processes in place that we can adapt
   anyone the skills to be a commercial agent.                      and use.
      "I say to all new agents, 'we can pressure cook your              "We also often have senior people from banks, clients
   career'. What I mean by that is that when you start              and developers come in and speak to our team about
   at One Commercial, you're sitting in the same room               how we can better work with them, which is something
   as the Managing Director and senior agents, who each             I would have loved when I was starting out in the industry.
   have so much experience. From day one, a new agent                   "I'm super proud that the relationships I've built over
   gets to see everything about how we all work, which              the years now allow me to provide this for our team."

                                                                                                    MAY-JUN 2020   REAL ESTATE JOURNAL   15
PERSPECTIVES          COVER PROFILE

     WHY I LOVE REAL ESTATE
     "I love chasing deals – the bigger, the better – and the unpredictable
     opportunities that come with commercial real estate.
         "Putting up competitive pitches alongside major global commercial
                                                                                         In a large commercial agency, it's
     real estate firms for some of the biggest sales and leasing transactions            easy to get stuck in back-to-back
     in Australia, and winning, is hugely satisfying.
         "I like that in commercial real estate a deal either makes sense or it
                                                                                         meetings or be pulled in other
     doesn't; there's much less emotion involved than in residential property.           directions. But today, running
     I look at the numbers and use my knowledge of the markets to help my
     client make a logical decision based on strategy.
                                                                                         my own business, I make sure
         "High-value commercial real estate is cut-throat and competitive.               my whole day is spent doing what
     You must have an incredible work ethic, consistency and enthusiasm
     to be successful in this business – and that's as true for me today
                                                                                         I love – transactions that produce
     as it was when I was starting out.                                                  results for clients.
         "I try to live my life by the saying, 'who dares wins', which is the SAS
     motto. It really is a driving force behind much of my motivation in
     business; you need to do the work and research, but ultimately it's the
     people who have the courage to go for it who find success. It's not luck."

     Career insights
     Joshua shares his tips about how to build a strong and thriving   3. Stay fresh
     career as a commercial agent.                                        This is unquestionably an energy game and you must maintain
                                                                          that enthusiasm. One to two-week holidays with my family are
     1. Personal presentation is huge
                                                                          fantastic, but what about the rest of the year? I've found that
        First impressions count. Most decisions made about any
                                                                          taking long weekends every few months and actually getting
        person are done using non-verbal cues. We all do it. You
                                                                          away, does wonders. Take Friday and Monday off and leave
        need to look the part. In commercial, we're dealing with
                                                                          town. It has a lot less impact on your work-in-progress, and
        big business – ASX listed and global companies, CEOs,
                                                                          you'll come back refreshed and energised.
        CFOs and super high net worth individuals. If you want
        to do business with these people, you need to remember         4. Learn to juggle multiple deals
        two things. First, if you present well, it suggests you're        As the adage goes, 'if you want something done give it to
        good at what you do and people want to do business                a busy person'. There's never nothing to do. I know many
        with successful people. And second, it shows them                 people won't want to hear this, but as someone who has run
        you're serious and respectful of their position.                  big businesses, it's very easy to see which new commercial
                                                                          agents will be successful and who won't. People who like to
     2. Research your potential client or employer
                                                                          be busy, keep their eyes open for new opportunities and can
        In today's digital and connected world, there's zero
                                                                          work multiple deals at once, are always going to do better
        excuse for not understanding some basics about your
                                                                          than someone who has blinkers on and can only focus on one
        potential client or employer. Everyone has an online
                                                                          deal at a time. How many balls you have in the air is critical
        footprint, be it LinkedIn, Facebook or Instagram. Being
                                                                          to ongoing success.
        able to discuss some common ground you find on their
        online profile will break the ice and create rapport with      5. If you don't love it, leave it
        new business opportunities or a potential employer.               I'm not going to preach 'if you find something you love, you'll
        If a potential employee doesn't show some degree                  never work another day in your life'. But if you aren't pumped
        of research when I first sit down with them, it immediately       to do this every day, you'll fail because there are too many
        tells me they don't have the resourcefulness for this             people who really do love commercial real estate and they're
        competitive business.                                             always going to outwork you.

16   REAL ESTATE JOURNAL   MAY-JUNE 2020
The quicker way to sell.

                                                 Want to minimise COVID-19
                                                 sale contract delays?
                                                 Kick off the sales process –
                                                 any time, any device with REI QuiContract.

                                                 REI QuiContract is an online sales contract document
                                                 order system that operates 24/7, is quick and easy to use.

                                                 Commence the contract preparation process immediately after
                                                 an order is made. REI QuiContract enables a sales contract to be
                                                 available, and marketing of the property to commence, far more
                                                 quickly than ever before.

                                                 Impress clients with better information on their property and a
                                                 clearer picture of the sales process.

Easy to use                         Order on any device                      Add value to your service
Sale contracts are ordered          Order and receive contracts on           Strengthen client connections and
online in just a few clicks.        your phone, tablet or computer.          enhance referral opportunities.

Available 24/7                      Confirm client ID                        Consumer Benefits
Order and receive contracts         Cross checks the sale property           Assist client understanding of sale
anywhere and anytime.               address and the owner's name.            process and expedite legal action.

                                     Find out more at
                               www.reinsw.com.au/quicontract
PERSPECTIVES        AGENCY PROFILE

                            Specialist service
                                                         By HEDGIE GUNDRY

           Back in 2005, Let's Rent Founder and Managing Director Lisa Indge was on
         a mission to turn the business of property management on its head, with a new
         philosophy, a vibrant culture – and, in a bold move – no sales agents. Since then,
         Lisa and her team have continued to push the boundaries and Let's Rent is now
                one of Sydney's most successful property management agencies.

With a dynamic team of 11 and a largely residential property         maintenance are all carried out by specialists to make sure we
portfolio spread across the greater Sydney area, Let's Rent          mitigate risk at each stage of the property management cycle.
is renowned for its high levels of customer care, diligence,            "As part of the onboarding process with any new client,
expertise and professionalism.                                       we go through this structure so they know how we will partner
    "When I started Let's Rent from scratch over 15 years ago,       with them at each step of the property management process.
I was determined to offer property owners and tenants a different       "Another way we are unique is that none of our current
way to rent," Lisa explained. "I wanted to respect the needs         team has come from a real estate or property management
of both owners and tenants by managing well-maintained               background. We employ people based on their attitude and
investments and making sure tenants were living in homes             their passion for property and people.
they cared about. It's a mutually beneficial relationship."             "We firmly believe in training our team in the relevant
    According to Lisa, her niche in the market and unique service    specialist areas right from the outset," she added.
underpinned her early success.
    "Let's Rent grew rapidly, as many of our early clients were      Going the extra mile
concerned about the way tenants had traditionally been treated       Over the years, Lisa and her team have also become trusted
in the market and could see the benefits of working together         advisors on how best to manage long-term investment properties.
respectfully," she said.                                                "I often receive calls from clients who want to discuss the
    "Our year-on-year growth since then has been due to our          future of their investment property. Should they sell or renovate?
strong referral business and the way we have nurtured our client     What returns can they expect?" Lisa said.
relationships over the years. In short, if you don't have these         "And if they want to renovate, we'll help manage the process.
longstanding relationships, you're not going to be successful.       Many of our clients in this position are based overseas in places like
The longevity of our relationships is extremely rewarding            Singapore, Hong Kong or the United Kingdom and have confidence
on so many levels."                                                  in our capabilities in this area. We truly go the extra mile."
                                                                        "It's the same with our tenants. No one likes moving. That's
Task-based business                                                  why we nurture our tenants through the vacate and moving
While it was a brave move back in 2005 to establish a property       in process, so that both experiences are as pleasant as possible.
management business based on a division of tasks, Lisa is rightly       "A lot of our systems are designed around this approach.
proud of her approach.                                               For example, we have moved to electronic leases and condition
   Rather than having teams where one property manager looks         reports. And if a tenant is moving in on a Saturday, we leave
after clients and another looks after tenants, or having portfolio   the key in a lockbox, so they don't need to come to the office
managers who manage a certain number of properties, Let's            to pick up the keys. These are just small things, but our tenants
Rent is a task-based agency.                                         are so appreciative.
   "At Let's Rent, we have a clear division of tasks based on           "We're all about improving the tenant experience for the
risk," she explained. "Leasing, compliance, management and           benefit of all parties."

18   REAL ESTATE JOURNAL   MAY-JUNE 2020
Helping tenants find homes and owners find
peace of mind brings us great satisfaction.
We're all invested in the bigger picture, with
similar goals and a desire to help people.

Supportive culture
Not surprisingly, Lisa's caring approach towards her property
owners and tenants is reflected in the way she manages her team.
   "We have an incredibly nurturing environment within
our office," she said. "It's tough enough as it is managing
property owners and tenants through the stress of vacating
and moving. Our culture is supportive, genuine and authentic,
mixed with a huge dose of respect.
   "Helping tenants find homes and owners find peace of mind
brings us great satisfaction. We're all invested in the bigger
picture, with similar goals and a desire to help people.
   "It would not be the business it is today without our
amazing team."

Industry commitment
Lisa also believes in giving back to the real estate industry and
has been an active committee member of the REINSW Property
Management Chapter for the last six years, where she contributes
to industry-wide change.
   "It's such an honour to be part of a committee of property
management experts who are always striving to push
government on change and take care of the needs of our
property management members," she said.
   "We've put forward solutions to issues in the industry,
reviewed and commented on legislation, and met with the
NSW Government on many occasions. My involvement
at this level is hugely important to me.
   "Our team and clients benefit, because they know we care
deeply about the service we're offering and have access
to the very best industry expertise."

The future
So what does the future hold for Lisa and her team?
   "I'm really excited about what the future holds," Lisa said.
"We've recently fitted out and moved to a new office, so we
now have a more comfortable and effective work environment.
   "We've reviewed many of our systems and processes from
start to finish, and will be implementing new training to support
everyone personally and professionally for the long term.
   "Our goal in the next five years is to grow our team and
continually review our processes and service levels. And we'll
continue to push the boundaries and offer the best property
management service in the business."

                               MAY-JUN 2020   REAL ESTATE JOURNAL   19
PERSPECTIVES        MENTORING

                              The two of us
                                                By HEDGIE GUNDRY

               Wayne Stewart and Cathy Baker are a formidable pair. Their
            decade-long mentoring relationship is as inspiring as it is mutually
                  beneficial. Here they share their mentoring journey.

              WAYNE STEWART
              Managing Director at Century 21 Novocastrian and former REINSW President
         When the REINSW Mentoring Program launched                That first 'Cathy Baker Business Plan' still sits
         back in 2011, I thought it was a sensational idea         proudly in my office today.
         and was quick to volunteer. I was asked if I'd be             Cathy and I don't get to see each other as
         happy to mentor someone from the Central Coast,           much as we'd like as we are both so busy, but
         as I'm based in Newcastle, and I gladly obliged.          she truly epitomises for me that, in life, you can
            I first met Cathy at the inaugural Mentoring           become whatever you want to be – you simply
         Program meeting and, when the formalities were            need dreams, goals, a plan and huge commitment.
         over, we sat down to get to know each other. She              I've loved working with Cathy over these
                                       told me her story, talked   years and watching her smash each of her
                                       about her family, how       remarkable goals. I also admire her for what she
Everything she does,                   long she'd been in real     represents to women in business. While she was
                                       estate, her current         achieving these remarkable goals, she's also been
she does from the heart.               performance figures,        a mother to four boys at a very demanding time
For me, this is one of the where she was today                     of their lives.
                                       and where she wanted            Cathy is an inspiration for any real estate agent
core reasons why she's                 to be. To be honest,        who wants to be successful. This is just one of the
so successful. She truly               I was immediately in        many reasons why I encouraged her to become
                                       awe of her. This was the    a member of the REINSW Residential Sales Chapter
cares about what she                   beginning of what was       Committee – so she can inspire and encourage
does and the people                    to become an inspiring      many others.
                                       journey for both of us.         In my experience, everyone who works in real
she does it for. That has                 Cathy and I worked       estate sales has an ego. You need an ego to
been one of the greatest               together by talking         do this job in the same way you need an ego
                                       through her goals           to be an actor. You're out there performing, at all
pleasures of working                   and how she was             levels, all the time. But once I got to know Cathy,
with Cathy Baker.                      going to achieve them.      I realised she runs a business that is genuinely not
                                       Initially, I thought she    ego-based. Everything she does, she does from
         was being overly ambitious, but her passion was           the heart. For me, this is one of the core reasons
         infectious. I knew she would succeed as she had           why she's so successful. She truly cares about
         such a clear vision.                                      what she does and the people she does it for.
            After a couple of brief phone conversations,           That has been one of the greatest pleasures
         I met Cathy on the Central Coast and asked her            of working with Cathy Baker.
         to come up with a business plan. The first step was           I've gained so much from this mentoring
         to help her understand that she was running her           relationship, not least of which is a dear friend
         own business within a business, and, when she had         who I look to with the greatest of respect.
         her plan in place, she could grow accordingly from        I'm incredibly proud to have had a small part
         there. It was a simple step and she's not looked back.    to play in Cathy's incredible career journey.

20   REAL ESTATE JOURNAL   MAY-JUNE 2020
CATHY BAKER
Principal at Belle Property Killcare
I started in real estate when I was 40; I had four     of REINSW with a vast wealth of real estate
young children and needed to learn all I could         knowledge, he's such a valuable resource
about the industry as quickly as I could.              for someone in my shoes.
    Wayne was part of the REINSW Mentoring                 Wayne is very generous with his time and
Program and, when I applied, we were lucky             I can always call him if there's something
enough to be assigned to each other. We                I'm unsure of, even to this day. He runs a big
committed to regular catch-ups in person,              business himself, but
but I also knew I could speak to him over the          still finds the time to         Now that I'm more
phone anytime I wanted.                                help anyone he can –
    Wayne immediately understood how my                and this is one of his
                                                                                       established in the
business worked, as he's also based in a regional      most endearing traits.          industry, we support
area. He knew the Central Coast extremely well             Now that I'm more
and had an in-depth understanding of what              established in the
                                                                                       and learn from each
I wanted to achieve.                                   industry, we support            other as much as we can.
    When we first came together, I was just starting   and learn from each
in real estate and had so much to learn. Wayne was     other as much as we
                                                                                       A mentoring relationship
fantastic at guiding me through the processes and      can. A mentoring                between two people at
helped me to avoid making huge mistakes. He has        relationship between
always had a great ability to advise me in ways        two people at different
                                                                                       different stages of real
that are easy for me to understand.                    stages of real estate is        estate is exciting. There's
    Having Wayne as my mentor was an absolute          exciting. There's a real
godsend. Even though the official REINSW               synergy between us
                                                                                       a real synergy between
Mentoring Program only lasted 12 months, he's          and he's now a lifelong         us and he's now a lifelong
remained a huge influence throughout my real           friend as much as he's
estate career. And, importantly, we're firm friends.   a valued mentor.
                                                                                       friend as much as he's
He's such a warm and kind-hearted person, and              We used to meet             a valued mentor.
has always had 100 per cent confidence in my           up monthly at the
abilities. I also love his dry sense of humour and     REINSW Residential Sales Chapter Committee
positive outlook on life.                              meetings, but he's recently stepped down from
    Wayne has been my sounding board for all           this position. It's a bit sad for me thinking about
the major business decisions I've made, from           the fact he's not going to be there to catch up
being an agent back in 2009 to becoming the            with regularly.
principal of my own business in 2015. Even though          When I reflect on my journey and the people
I've had business coaches and trainers along           who have had the most impact on my career,
the way, Wayne has been there every step of            Wayne has been a constant inspiration throughout.
the way and I have huge respect for him and                I'll be forever grateful for the opportunities
value his expert opinion. As a former President        Wayne has given me.

                                                                                  MAY-JUN 2020   REAL ESTATE JOURNAL   21
WELLNESS       MINDSET

                                     Mindset matters
                                     As the COVID-19 crisis continues to unfold, leading mindset coach
                                     Jet Xavier shares his advice about how agents and business owners
                                     can ensure they have the right mindset in place to navigate these
                                     uncertain times.

                                     By CATH DICKINSON

                           Right now, first and foremost, Jet Xavier said          Jet advised agents to "play the short game."
                           agents need to focus on what they can control.          "Look at the practical things you can do
                               "This is key," he emphasised. "There's no       today to ensure your business can push
                           point trying to control things that are out of      through to the next stage of this crisis. Call your
                           your control. It just leads to extra stress at an   sellers to reassure them and continue to build
                                               already stressful time. Focus   relationships. Likewise, touch base with buyers.
                                               on the things that are within   Your relationships are now more important
                We need to be                  your sphere of influence.       than ever."
                focusing on the                What's happening today?             "Being reactive and focusing on today is OK."
                                               Tomorrow?                           Now, as an industry, Jet emphasised that
                right things, so                  "Things are changing         we all need to be less stressed.
                we have the right              rapidly and will continue to        "We need to be focusing on the right
                                               change in the coming days,      things, so we have the right energy," he said.
energy. When we focus on                       weeks and months. How will      "When we focus on our perspective, optimism
our perspective, optimism and                  the government's restrictions   and resilience, there's an indelible impact
                                               change this week? Who knows.    on our overall mindset. In turn this helps us
resilience, there's an indelible               This makes it hard to feel      to foster an energy that pushes us forward
impact on our overall mindset.                 a sense of stability."          as individuals and as an industry.
                                                  Jet said agents can regain       "Unfortunately, it won't change how
    Jet Xavier                                 some stability by asking        things pan out for some. There will still
  Mindset coach            themselves "what can I control today?"              be those who lose jobs and suffer financial
                               "This stops you fixating on the future          hardship. And there will be others who lose
                           and worrying about all the 'what ifs' – and,        their businesses.
                           let's face it, these are mostly negative at the         "But it's your mindset that will get you through.
                           moment. Focusing on 'what ifs' is wasted                "As Nelson Mandela said: 'Don't judge me
                           energy and, right now, you need that energy         by my successes. Judge me by how many times
                           to focus on what's in front of you today."          I fell down and got back up again.'"

22   REAL ESTATE JOURNAL   MAY-JUNE 2020
3 STEPS TO THE RIGHT MINDSET                                                 Wellness in the real estate
                                                                             industry

1
      PERSPECTIVE                                                            In 2017, Jet Xavier initiated the Revive Project
      Jet Xavier said that your perspective drives behaviour.                to explore the wellness and wellbeing
      "What if your perspective is 'things are really, really bad' or 'oh    of people in the real estate industry.
my gosh, everything is going to fall apart?' That sort of perspective            The first phase of the project included
brings with it a negative energy. You need to foster a perspective that      an industry survey, roundtable meetings and
gives you positive energy."                                                  wellness summit, with the results (released
   But how? Jet advised agents to look for the upside.                       in late 2017) revealing that real estate workers
   "Now, more than ever, we need to have a perspective of opportunity,       are more likely to be stressed, anxious and
not survival," he said. "Ask yourself, 'what opportunities are there?'       time poor than the national benchmarks.
When you look for the upside, that's a different energy.                         Fast forward to 2019, and the results
   "By changing your perspective of what's going on around you, you'll       of the second phase of the Revive Project
be in a stronger position to push through this current situation."           were released.

2
                                                                                 "Generally, the results show a positive shift
         OPTIMISM                                                            towards wellness and wellbeing, however
         If you look to history, we always come through, Jet said.           there is a slight negative trend in responses
         "It's about optimism," he explained. "No matter what we're          relating to a sense of accomplishment and
faced with, we can bounce back – but we have to choose to be                 progress in work (though this may be in line
optimistic. It's a choice every single one of us makes.                      with external market forces)," Jet explained.
   "In the coming weeks and months, there will certainly be those                "It will be interesting to see the results
who lose their jobs and businesses that experience severe financial          of the next phase, given the environment
stress. There will be those that pick themselves up and say 'oh well,        we find ourselves working in during 2020."
let's start again.' And there will be others who blame the world for
their woes.
   "It's not easy – but optimism is the belief that things will turn out
right. Optimism gives us something to hold on to and the confidence
                                                                                Key findings
that we'll get through. It's about looking to the future and not giving
up. By having an optimistic outlook, we can keep our spirits high,
stay positive, innovate, adapt and do our best.
   "We need optimism to sustain us, rather than pessimism, which                46%                       35%
will stifle us."                                                                often or always felt      sought medical advice

3
                                                                                physical symptoms         one or more times for
        RESILIENCE                                                              of anxiety                work-related stress
        Now, more than ever, resilience is important, Jet said.                 (2017: 47%)               (2017: 35%)
        "Resilience is the ability to keep pushing forward, regardless

                                                                                56%                       39%
of what else is going on," he explained. "There are no guarantees
about the outcome and there are no assurances that everything will
be perfect. But resilience allows us to keep pushing forward."
   Jet pointed to Turia Pitt, who in 2011 suffered burns to 65 per              often or always felt      often or always felt
cent of her body when a grass-fire swept through the path of the                stressed                  overwhelmed by work
ultra-marathon she was running. She spent five months in hospital               (2017: 65%)               (2017: 43%)
and wasn't expected to survive. She recently gave birth to her
second child.
   "When asked how she keeps on going, Turia said 'there's a piece
inside me that the fire didn't get to,'" Jet said. "Right now, we all need
                                                                                33%                       26%
to be looking for that piece. We have to tap into that part of ourselves.       were not satisfied with   had no hobbies or
We can tell ourselves we can't do it, or we can move forward.                   their physical health     interests balance work
   "What story are you telling yourself right now? Is it one of resilience      and fitness               (2017: 28%)
and overcoming? Or is it something else. We have to be prepared to              (2017: 39%)
change the stories we tell ourselves in order to build resilience."

                                                                                              MAY-JUN 2020   REAL ESTATE JOURNAL   23