Course Guide 2018 - Charles Darwin University
Page content transcription ( If your browser does not render page correctly, please read the page content below )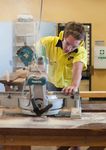 We know some people see the world in a
unique way, often seeing solutions that
others don't. What do you see? Is it your first
job on the horizon, a change of occupation,
a promotion, or a way to channel your
interests into a lifetime career?
At Charles Darwin University VET, we're
focused on helping you achieve more in
your chosen territory.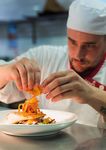 Contents                                         Courses

VET at CDU                                 2       Arts, Entertainment, Sports
                                                   and Recreation                                   10
Campuses and centres                       3
                                                   Automotive                                       17
Choosing your course                       4
                                                   Building and Construction                        22
Enrolling in a course                      4
                                                   Business and Clerical                            25
Fees                                       5
                                                   Community Services, Health and
Unique Student Identifier (USI)            5
                                                   Education                                        34
VET for Secondary Students (VSS)           6
                                                   Computing                                        39
Apprenticeships                            6
                                                   Cookery                                          41
Course options                             7
                                                   Engineering and Mining                           43
We support you at CDU                      8
                                                   Finance, Banking and Insurance                   48
Course index                              84
                                                   Food Processing and Bakery                       50
VET teams contact details                 91
                                                   General Education and Vocational
Contact us                  Inside back cover      Education                                        53
                                                   Hair, Beauty and Retail                          57
                                                   Primary Industries, Horticulture
                                                   and Conservation                                 63
                                                   Process Manufacturing                            71
                                                   Tourism and Hospitality                          72
                                                   Transport and Storage                            78
                                                   Utilities and Electrotechnology                  80




                                                Charles Darwin University – RTO Provider No. 0373        1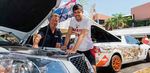 VET at CDU
As the deliverer of more than 160 qualifications, CDU is
the largest training provider in the Northern Territory. We
deliver courses across eight campuses and centres and
more than 150 urban, regional and remote locations.

VET provides accredited training in job-related and
technical skills. We are constantly reviewing and
improving our courses, and we consult with industry             4 reasons to choose VET at CDU
and business regularly to match our training with
                                                                > Largest VET provider in the Northern
their needs.
                                                                   Territory
Our delivery of VET courses is flexible and varies
according to demand, location and circumstances.                > 2017 NT Training Provider of the Year

There are also options of full-time, part-time, mixed
                                                                > Eight campuses and centres servicing
mode and online study, depending on the course.
                                                                   150 locations
Visit our website for the most up-to-date information
                                                                > More than 160 qualifications, some with
on courses.
                                                                   pathways to a Higher Education degree
W: cdu.edu.au/courses




                                                              Darwin: Casuarina
                                                                & Waterfront
                                                                                  Nhulunbuy
                                                                           Jabiru
                                                                  Palmerston
                                                                     Katherine


                                                                                    Tennant Creek

                                                                               NT
                                                                                                             QLD
                                                                                    Alice Springs
                                                                          Yulara
                                             WA


                                                                                   SA
2       Charles Darwin University – RTO Provider No. 0373                                                    NSW
Campuses and centres
Casuarina (Darwin)                                       Darwin Waterfront
Casuarina is CDU's main campus and most of               The Darwin Waterfront complex is the home of CDU's
CDU's internal students study here. It's home to         Business School, offering courses from VET through
CDU's world-class VET trade training facility, major     to postgraduate level. This purpose-built, five-storey
research centres, the Australian Centre for Indigenous   space is in a prime position on Darwin's vibrant
Knowledges and Education (ACIKE), art galleries and      Waterfront, with its many restaurants, outdoor cinema
Territory FM radio station.                              and swimming lagoon.

W: cdu.edu.au/campuses-centres/casuarina-campus          W: cdu.edu.au/campuses-centres/cdu-darwin-waterfront

Palmerston                                               Tennant Creek
Palmerston campus is 20km from Darwin and our            Tennant Creek provides short-term and long-term
main centre for CDU VET trades courses such as           trade and VET courses in conjunction with the Alice
hairdressing, beauty therapy, commercial cookery,        Springs campus. The Community Services Team run
retail baking, tourism and hospitality.                  courses in Tennant Creek from both Casuarina and
                                                         Alice Springs.
W: cdu.edu.au/campuses-centres/palmerston-campus
                                                         W: cdu.edu.au/campuses-centres/tennant-creek-centre
Katherine (Rural campus and Town Centre)
Katherine Town Centre provides VET courses to service    Nhulunbuy
local industries, with courses in Business, Children     Nhulunbuy provides VET courses to Certificate IV level
Services and Health. The Katherine Rural campus 16km     in Business and Office Administration, Information
north of town provides training and cattle-handling      Technology, Children's Services, Engineering, and
facilities, a library and computer facilities.           Numeracy and Literacy. Training is also delivered in
                                                         remote regions via the Yirrkala Training Centre.
W: cdu.edu.au/campuses-centres/katherine-campus
                                                         W: cdu.edu.au/campuses-centres/nhulunbuy-campus
Alice Springs
Alice Springs campus is a major educational hub          Yulara
catering for students of the town and Central            Yulara is about 15km from Uluru in Australia's Red
Australia's remote communities. Training focuses on      Centre. Here CDU offers short-term and long-term
the needs of a vibrant tourism, services and primary     trade and other VET courses, in conjunction with the
industries community servicing the centre                Alice Springs campus.
of Australia.
                                                         W: cdu.edu.au/campuses-centres/yulara-centre
Training programs include those from: Trades,
                                                         Jabiru
Business, Accounting, Workplace Health and Safety,
Retail Operations, Community Services, Creative          Located in the heart of World Heritage-listed Kakadu

Arts, Tourism and Hospitality. Students are trained      National Park, CDU's Jabiru centre provides VET

in modern facilities that include workshops, an          training for Jabiru and the surrounding areas of

electronic learning centre and the award-winning         Arnhem Land and Kakadu.

Desert Lantern Restaurant. There is a strong             W: cdu.edu.au/campuses-centres/jabiru-centre
emphasis on Indigenous learning.

W: cdu.edu.au/campuses-centres/alice-springs-campus



                                                         Charles Darwin University – RTO Provider No. 0373        3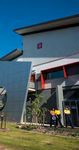 Choosing your course
Use your talents, interests, and personality to determine the course that's right for you. Think about what your
abilities are, the kind of work that makes you happy, and what you did well in at school. Whether you're starting                    VET Co
or switching your career, or moving up in your chosen field, there are many ways to challenge yourself, learn new
skills, and carve out a richer and more rewarding future. Talk to our lecturers or industry people who are doing
            ARTS, ENTERTAINMENT, SPORTS AND RECREATION
what you want to do and find out how they got there.




     Course  guide key
        CUF20215      Certificate II in Creative                                  CUA31015 Certificate III in Screen
      1 Industries
         Location key (Media)
                            2 Key to mode                                         and Media
        A    Alice Springs             E      External
        C    Casuarina                 I      Internal
        J    Jabiru
              LOCATION – A             M      Mixed mode                         1   LOCATION – A, C
        K    Katherine                 App    Apprenticeship
        N
              MODE – I, VSS
             Nhulunbuy                 App* Apprenticeship only                  2   MODE – I, M, VSS

        P    Palmerston             RPL Recognition
              DURATION – 0.5 year full-time; equivalent of Prior Learning
                                                        part-time                    DURATION – 0.5 year full-time; equivalent part-time
        R    Remote                 WPA Workplace Assessment
              VET TEAM – Creative Arts and Humanities                                VET TEAM – Creative Arts and Humanities
        T    Tennant Creek          VSS VET for Secondary Students
       W     Waterfront                SBA    School-based Apprenticeship
        Y This
           Yulara
               qualification reflects the role of individuals with the skills     This qualification reflects the role of a skilled operator in
            and knowledge to perform in a range of basic activities in the        video, or a skilled assistant in the film and television pro
            creative industries (screen) where there is a clearly defined         services who applies a broad range of competencies in a
            range of contexts. Activities are of limited complexity with          varied work context, using some discretion and judgeme


Enrolling in a course
            required actions clearly defined.                                     relevant theoretical knowledge.

       Career opportunities                                                 Career opportunities
       This qualification allows students to develop skills and             Job roles and titles vary across different industry sectors
       knowledge to prepare for work, but there are few specific            Possible job titles relevant to this qualification include:
When should         I enrol and can I study                     How to enrol
       employment outcomes at this level. Possible job titles relevant
part-time?
       to this qualification include:                                       • assistant camera operator
                                                                Once you've decided on your chosen course, you
                                                                                  • assistant sound technician
Enrolment• timing
              crew depends
                   employee.on the course you choose.                 need to enrol by completing a VET enrolment form.
                                                                                  • animation assistant.
Some courses accept continuous enrolments whereas                     However, some courses require students to complete
some take enrolments twice a year. Most VET courses                   a VET application form before enrolment.
offer flexible study options, allowing you to fit in study
                                                                      The easiest way to check availability and the
around your other commitments. You can enrol in a
                                                                      enrolment process is to contact the VET team in your
single unit or a group of units; it is entirely up to you.
                                                                      chosen study area before enrolling.
T: 1800 238 838      E: vet-enquiries@cdu.edu.au
                                                                      T: 1800 238 838   E: vet-enquiries@cdu.edu.au
                                                                      W: cdu.edu.au/current-students/adminforms




4        Charles Darwin University – RTO Provider No. 0373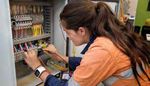 Fees                                                        Unique Student
What fees do I need to pay?
Fees vary according to whether you are a Territorian,
                                                            Identifier (USI)
from interstate or an international student. Fees can       Students enrolled in nationally recognised training
also differ depending on the course you choose to           need to have a Unique Student Identifier (USI).
study.                                                      This is an Australian Government requirement and

W: cdu.edu.au/cdu-vet/student-guide/fees                    includes VET for Secondary Students (VSS). The
                                                            USI creates a secure and accurate online record
What is VET Student Loans?                                  of your training that can be accessed online. This
                                                            means your nationally recognised training and
VET Student Loans commenced on 1 January 2017,
                                                            qualifications gained anywhere in Australia, from
replacing the VET FEE-HELP scheme. VET Student
                                                            different training organisations, are kept together in
Loans is part of the Higher Education Loan Program
                                                            one online spot.
(HELP) that aims to remove financial barriers to study.
The new VET Student Loans program offers greater            Create your USI here at usi.gov.au
protection for students and focus on courses that
address industry needs, creating better opportunities
for employment. VET Student Loans offers income
contingent loan support to eligible students studying
Diploma level and above vocational education and
training qualifications.

W: cdu.edu.au/cdu-vet/vet-student-loans


Am I fee-exempt?
Students may be exempt from tuition fees for various
reasons, including being a secondary school student,
unemployed, on a low income or living in a remote
location. Check to see if you are fee-exempt when
you enrol. Note that these exemptions only apply to
NT Government subsidised places, and not full fee
courses.

International student fees differ from domestic fees,
and international students are generally not eligible
for NT Government subsidised places.

W: cdu.edu.au/international

If you have trouble paying the fees in a single amount,
CDU has an instalment plan for VET students.

Note: Students who are eligible for VET Student Loans
are not eligible for an instalment plan.




                                                          Charles Darwin University – RTO Provider No. 0373       5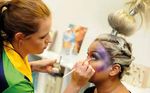 VET for Secondary Students (VSS)
As a Registered Training Organisation (RTO), CDU offers      How to enrol in VSS
selected VET programs for secondary school students          >     Consult with your School VET Coordinator or
across the Northern Territory. VET for Secondary                   career adviser before choosing a VSS program.
Students (VSS) provides an opportunity for high school
                                                             >     Discuss VSS options with your parents or
students to begin to obtain skills in an industry vocation
                                                                   guardians before completing a CDU or NT
while still at school.
                                                                   Department of Education 'Expression of Interest
All VSS programs come from nationally recognised                   to undertake VET' form. These forms are available
qualifications that are assessed on skills acquisition.            from your School VET Coordinator or at CDU
Training is conducted to enable students to gain                   program information sessions.
competence in the skills that are required by the
                                                             >     You will need your Unique Student Identifier (USI)
qualification.
                                                                   to complete the form.
Not all VET programs are available as VSS programs,
                                                             >     Student, parent/guardian and school must all sign
however, those that are available are only for students
                                                                   the form before it is sent to CDU.
from Years 9 to 12.
                                                             Successful applicants will receive a Notification of
Special entry requirements must be met for students
                                                             Acceptance with specific program details including units
under 15 years of age and CDU will not accept students
                                                             offered, program duration, attendance and performance
who are younger than 13 years of age.
                                                             requirements.
School students are selected into VSS programs based on:

>
>
      a genuine interest in a particular vocation
      total commitment to participating and attending        Apprenticeships
      the training
>     parental/guardian permission                           What is an apprenticeship?
>     school support for the student to undertake the        This is a training style that combines work and study.
      training.                                              You must have an employer and you must lodge a
                                                             contract of training with Australian Apprenticeships NT.
VSS qualifications available at CDU?
                                                             W: australianapprenticeshipsnt.com.au
All VSS programs delivered by CDU are negotiated by
the NT Department of Education or through secondary          What are School-based
schools. Contact your School VET Coordinator to see          Apprenticeships?
what programs you can enrol in. When a course or
                                                             School-based Apprenticeships (SBA) enable students
individual units of competency are offered as a VSS
                                                             to gain a nationally accredited qualification while being
program, they are only offered part-time.
                                                             employed in their selected vocation. This is achieved
                                                             while completing their NT Certificate of Education and
                                                             Training (NTCET). SBAs are considered 'part-time'
                                                             apprenticeships.

                                                             The breakdown of shared training and education
                                                             equates to three days a week at school and two days at
                                                             work or VET training. To enquire about School-based
                                                             Apprenticeships talk to your School VET Coordinator.



6        Charles Darwin University – RTO Provider No. 0373
Course options
                                                          Ways to study
Certificate I
                                                          At CDU we recognise that students have other commitments
Covers basic skills required for specific industries.
                                                          and that study and training need to fit around these.
They are usually offered in remote locations or
through schools.                                          Our study modes include:

Certificate II                                            >     Full-time

Courses are introductory level courses.                   >     Part-time
                                                          >     Self-paced
Certificate III
                                                          >     Online using Learnline
Courses provide skill qualifications for a job and
                                                          >     On-the-job
are at an apprenticeship level.
                                                          >     Seminar
Certificate IV                                            >     Block or day-release for apprentices
Courses are seen as first level qualifications for        >     A combination of the above.
supervisory positions. Successful achievement             Please contact CDU VET to find out which options are
at this level may provide up to 40 credit points,         available in your chosen course.
towards an undergraduate Higher Education award
in the same field or discipline.                          Recognition of prior learning
                                                          and credit transfer
Diploma
Diplomas are seen as high-level VET                       At CDU, we realise that many people have acquired

qualifications. Successful achievement at this            knowledge and skills relevant to their study area

level may provide up to 80 credit points, towards         through previous training or work experience. Through

an undergraduate Higher Education award in the            formal recognition of prior learning this can be

same field or discipline.                                 counted as credit towards your qualification.

Short courses                                             Contact CDU to discuss your options.

Short courses can be a group of units that lead to        T: 1800 085 209

a particular skill or a non-accredited course that        E: vet.rpl.enquiries@cdu.edu.au

focuses on a particular skill or licensing requirement.   We also recognise skills acquired and units achieved

Course duration                                           at other RTOs. Rather than repeating units, students

>	Certificates I, II, III, and IV may take from six      may apply for exemption or recognition of these units

   months to two years full-time                          through credit transfer.

> Diplomas may take from one to two years                 W: cdu.edu.au/current-students/adminforms
>	Apprenticeships may take three years on average.
                                                          Vocational Training Program
                                                          A Vocational Training Program (VTP) is a CDU
                                                          developed program, consisting of one or more
                                                          nationally recognised unit(s) of competency.




                                                          Charles Darwin University – RTO Provider No. 0373       7
We support you at CDU
Student Central                                             Office of Indigenous Student Support
Student Central provides a one-stop service for             (OISS)
students and our highly trained and professional            OISS provides academic, advocacy, ambassadorial and
team is there to support you throughout your student        pastoral support for CDU's Indigenous students.
experience.
                                                            W: cdu.edu.au/indigenous-leadership/oiss
T: 1800 061 963 (Freecall)
                                                            Information technology
E: student.central@cdu.edu.au
                                                            Free student WiFi is available on every CDU campus
W: cdu.edu.au/student-central
                                                            and centre, and students receive a free CDU internet
Equity Services                                             and email address account. The IT help-desk assists
This area assists with counselling, disability support,     students at the Casuarina campus IT hotspot.
careers and employment, accommodation, study
                                                            W: cdu.edu.au/itms
loans, study skills and grievances. These confidential
services are free of charge for adult students but are      Facilities
not generally available to secondary school students        A childcare centre, library, fully equipped gym, post
undertaking VSS.                                            office, bookshop, cafes, football fields, bar, special
                                                            interest clubs, sporting teams and art galleries are
W: cdu.edu.au/equity-services
                                                            located on the Casuarina campus and accessible to all
Crisis support out-of-hours T: 1300 933 393
                                                            CDU students.
Learner Support Services (LSS)
CDU has a free Learner Support Service (LSS) to
help adult VET students complete their theory work.
This service is not available to international students,
secondary school students undertaking VSS or
students undertaking VET Diploma courses.

W: cdu.edu.au/cdu-vet/lss-student




8       Charles Darwin University – RTO Provider No. 0373
VET Courses


ARTS, ENTERTAINMENT, SPORTS AND RECREATION


CUA20215 Certificate II in Creative                                   CUA31015 Certificate III in Screen
Industries                                                            and Media


     LOCATION – A                                                         LOCATION – A, C

     MODE – I, VSS                                                        MODE – I, M, VSS

     DURATION – 0.5 year full-time; equivalent part-time                  DURATION – 0.5 year full-time; equivalent part-time

     VET TEAM – Creative Arts and Humanities                              VET TEAM – Creative Arts and Humanities



This qualification reflects the role of individuals with the skills   This qualification reflects the role of a skilled operator in digital
and knowledge to perform in a range of basic activities in the        video, or a skilled assistant in the film and television production
creative industries (screen) where there is a clearly defined         services who applies a broad range of competencies in a
range of contexts. Activities are of limited complexity with          varied work context, using some discretion and judgement and
required actions clearly defined.                                     relevant theoretical knowledge.

Career opportunities                                                  Career opportunities
This qualification allows students to develop skills and              Job roles and titles vary across different industry sectors.
knowledge to prepare for work, but there are few specific             Possible job titles relevant to this qualification include:
employment outcomes at this level. Possible job titles relevant
to this qualification include:                                        •    assistant camera operator
                                                                      •    assistant sound technician
•     crew employee.
                                                                      •    animation assistant.




10         Charles Darwin University – RTO Provider No. 0373
VET Courses


ARTS, ENTERTAINMENT, SPORTS AND RECREATION (cont.)


CUA41215 Certificate IV in Screen                              CUA10315 Certificate I in Visual Arts
and Media

                                                                  LOCATION – A, C, R
    LOCATION – A, C
                                                                  MODE – I, M
    MODE – I
                                                                  DURATION – 1 year full-time
    DURATION – 1 year full-time; equivalent part-time
                                                                  VET TEAM – Creative Arts and Humanities
    VET TEAM – Creative Arts and Humanities

                                                               This qualification allows learners to develop basic knowledge
                                                               and skills to prepare for work in the visual arts, craft and
This qualification reflects the role of individuals who use
                                                               broader creative industries. It is suitable for delivery in schools
complex skills and a broad knowledge base in a variety of
                                                               and local communities. There are no direct job outcomes from
contexts in the screen and media industries. They apply
                                                               this qualification.
solutions to a defined range of unpredictable problems and
analyse and evaluate information from a variety of sources.    Career opportunities
They may provide leadership and guidance to others with some   Students who successfully complete this qualification may be
limited responsibility for the output of others.               eligible to progress to a wide range of other qualifications in
                                                               visual arts and craft, or the creative industries more broadly.
Career opportunities
Possible job titles relevant to this qualification include:

•    camera assistant
•    assistant sound technician
•    assistant animator
•    assistant director
•    assistant producer.




                                                                Charles Darwin University – RTO Provider No. 0373                11
VET Courses


ARTS, ENTERTAINMENT, SPORTS AND RECREATION (cont.)


CUA20715 Certificate II in Visual Arts                              CUA41315 Certificate IV in Visual Arts


     LOCATION – A, R                                                    LOCATION – A, C, R

     MODE – I, M                                                        MODE – I, M

     DURATION – 2 years full-time; equivalent part-time                 DURATION – 1 year full-time; equivalent part-time

     VET TEAM – Creative Arts and Humanities                            VET TEAM – Creative Arts and Humanities



This is a practical, studio-based course that provides a basic      This versatile course provides a broad foundation for visual
understanding of various art mediums including drawing,             arts practice. Students will be able to produce work within
painting, printmaking, photography, sculpture, fibre textiles and   various discipline areas including drawing, painting, ceramics,
video art, with introductions to visual art theory and art self-    sculpture, printmaking, photography and screen printed textiles.
development and practice.                                           Students will also gain an insight into the future, current and
                                                                    historical issues surrounding art.
Career opportunities
A starting point to training as a:                                  Career opportunities
                                                                    Possible job titles relevant to this qualification include:
•     art critic
                                                                    •    artist - assistant/operator
•     arts administrator
                                                                    •    gallery attendant, assistant curator
•     community arts management
                                                                    •    arts event participant/organiser
•     curator
                                                                    •    art/craft designer/buyer/exhibitor
•     festival organiser
                                                                    •    community arts worker including Indigenous arts.
•     photographer
•     professional artist
•     teacher
•     textile designer
•     video producer
•     web designer.




12         Charles Darwin University – RTO Provider No. 0373
VET Courses


ARTS, ENTERTAINMENT, SPORTS AND RECREATION (cont.)


CUA40715 Certificate IV in Design                                 CUA20615 Certificate II in Music Industry


    LOCATION – C                                                      LOCATION – A, R

    MODE – I, M                                                       MODE – I, M, VSS

    DURATION – 1 year full-time; 2 years part-time                    DURATION – 1 year full-time; equivalent part-time

    VET TEAM – Creative Arts and Humanities                           VET TEAM – Creative Arts and Humanities



The Certificate IV in Design provides a pathway to a career in    This qualification reflects the role of individuals who perform
design. Students gain skills in image manipulation and type       a range of mainly routine tasks in the music industry, work
creation using the industry-standard software packages that       under direct supervision, and use limited practical skills and
cover print and web design. This course includes the history      fundamental operational knowledge in a defined context. It is
and theory of design, how the industry operates, and the          a preparatory qualification that can be used as a pathway into
theory and application of colour in the design and printing       specialist Certificate III qualifications within the music industry.
industries. Classes in drawing techniques and hand illustration
give students invaluable experience communicating concepts        Career opportunities
through illustrations and a variety of media.                     This qualification provides a platform for further study in
                                                                  music and sound production. Successful completion of this
Career opportunities                                              qualification may lead to employment as a:
Possible job titles relevant to this qualification include:
                                                                  •    musician
•    digital artist
                                                                  •    singer-songwriter.
•    graphic designer
•    illustrator
•    web designer.
                                                                  CUA30915 Certificate III in Music Industry


                                                                      LOCATION – A, C, R

                                                                      MODE – I, M

                                                                      DURATION – 1 year full-time; equivalent part-time

                                                                      VET TEAM – Creative Arts and Humanities



                                                                  This qualification reflects the role of individuals who apply a
                                                                  broad range of competencies in a varied work context in the
                                                                  music industry, using some discretion and judgement and
                                                                  relevant theoretical knowledge. They may provide support to a
                                                                  team.

                                                                  Career opportunities
                                                                  Job roles and titles vary across different industry sectors.
                                                                  Possible job titles relevant to this qualification include:

                                                                  •    musician
                                                                  •    singer-songwriter.




                                                                   Charles Darwin University – RTO Provider No. 0373                13
VET Courses


ARTS, ENTERTAINMENT, SPORTS AND RECREATION (cont.)


CUA40915 Certificate IV in Music Industry                           CUA40415 Certificate IV in Live
                                                                    Production and Technical Services

     LOCATION – A, C
                                                                        LOCATION – C
     MODE – I, M
                                                                        MODE – I
     DURATION – 1 year full-time; equivalent part-time
                                                                        DURATION – 1 year full-time; equivalent part-time
     VET TEAM – Creative Arts and Humanities
                                                                        VET TEAM – Creative Arts and Humanities

This qualification reflects the role of individuals who use well-
developed skills and a broad knowledge base in a wide variety
                                                                    This qualification reflects the role of individuals working in
of contexts. Students apply solutions to a defined range of
                                                                    a range of technical production jobs in creative arts industry
unpredictable problems, and analyse and evaluate information
                                                                    environments. They apply solutions to a defined range of
from a variety of sources. Students may provide leadership
                                                                    unpredictable problems, and analyse and evaluate information
and guidance to others with some limited responsibility for the
                                                                    from a variety of sources. They may provide leadership and
output of others.
                                                                    guidance to others and have limited responsibility for the output
Career opportunities                                                of others.
Possible job titles relevant to this qualification include:
                                                                    Career opportunities
•     musician                                                      Possible job titles relevant to this qualification include:

•     singer-songwriter.                                            •    AV technician
                                                                    •    theatre technician
                                                                    •    lighting technician
                                                                    •    live audio engineer
                                                                    •    audio technician
                                                                    •    vision technician
                                                                    •    production coordinator
                                                                    •    AV installation technician.




14         Charles Darwin University – RTO Provider No. 0373
VET Courses


ARTS, ENTERTAINMENT, SPORTS AND RECREATION (cont.)


SIS30315 Certificate III in Fitness                                  SIS40215 Certificate IV in Fitness


    LOCATION – P                                                         LOCATION – P

    MODE – I, M                                                          MODE – I, M

    DURATION – 0.5 year full-time; equivalent part-time                  DURATION – 0.5 year full-time; equivalent part-time

    VET TEAM – Tourism, Hospitality and Recreation (Top End)             VET TEAM – Tourism, Hospitality and Recreation (Top End)



This course is appropriate for a person wanting a career in          This qualification provides students with knowledge and skills
the fitness industry as a fitness instructor. Content areas          to work independently as a fitness instructor with a variety of
include: exercise science, developing fitness programs, first aid,   groups or individuals at a broad range of environments. Content
nutrition, gym instructional skills, and health and safety issues    areas include: risk analysis, postural appraisal, nutrition, legal
relating to fitness.                                                 principles and personal training.

The fitness industry is growing rapidly nationally and               This course is appropriate for a person with a current Certificate
internationally. There is great potential for employment as          III in Fitness qualification who wishes to expand skills and
an instructor and, with further studies, for developing an           knowledge and specialise in fitness areas. The fitness industry
independent business as a personal trainer. Gym membership           is growing rapidly nationally and internationally, with great
and thirty hours of practical placement within a gym is also         potential for employment as an instructor and for developing an
required.                                                            independent business as a personal trainer.

Career opportunities                                                 Career opportunities
Possible job titles relevant to this qualification include:          Possible job titles relevant to this qualification include:
•    aqua instructor                                                 •    fitness instructor
•    group fitness instructor                                        •    personal trainer.
•    gym instructor.




                                                                      Charles Darwin University – RTO Provider No. 0373             15
VET Courses


ARTS, ENTERTAINMENT, SPORTS AND RECREATION (cont.)


SIS20115 Certificate II in Sport and                               SIS30115 Certificate III in Sport and
Recreation                                                         Recreation


     LOCATION – P, R                                                   LOCATION – P, R

     MODE – M, VSS                                                     MODE – M

     DURATION – 1 year full-time; equivalent part-time                 DURATION – 1 year full-time; equivalent part-time

     VET TEAM – Tourism, Hospitality and Recreation (Top End)          VET TEAM – Tourism, Hospitality and Recreation (Top End)



This qualification provides the skills and knowledge for an        This qualification provides the skills and knowledge for an
individual wishing to work in the sport and recreation industry    individual wishing to work in the sport and recreation industry
in a generalist capacity. Likely functions for someone with this   in areas such as grounds and playing surfaces maintenance;
qualification can include providing support in the provision       customer service; housekeeping; and administrative assistance.
of sport and recreation programs, grounds and facilities           This qualification also provides for multi-skilled roles, which
maintenance, routine housekeeping, retail and customer service     combine a range of activities required to support the operation
assistance, administrative assistance, and bar and café service    of facilities such as fitness centres, outdoor sporting grounds
in locations such as fitness centres, outdoor sporting grounds     and complexes, aquatic centres, and community recreation
and complexes, and aquatic centres.                                centres.

Career opportunities                                               Career opportunities
Possible job titles relevant to this qualification include:        Possible job titles relevant to this qualification include:

•     administration assistant                                     •    administration assistant
•     coaching staff                                               •    grounds assistant
•     grounds assistant                                            •    recreation assistant
•     recreation assistant                                         •    retail assistant.
•     retail assistant.




16         Charles Darwin University – RTO Provider No. 0373
VET Courses


AUTOMOTIVE


AUR10116 Certificate I in Automotive                                  AUR20216 Certificate II in Automotive
Vocational Preparation                                                Air Conditioning Technology


    LOCATION – A, C, K                                                    LOCATION – A, C, K

    MODE – I, M, VSS                                                      MODE – I, M

    DURATION – 1 year part-time                                           DURATION – 1 year full-time

    VET TEAM – Automotive and Civil / Trades (Central)                    VET TEAM – Automotive and Civil / Trades (Central)



This qualification is an introductory qualification to the            This qualification covers the skills and knowledge required to
automotive retail, service, and repair industries and an entry to     perform a range of tasks related to servicing and repairing
further training in several sectors. It is designed for application   airconditioning components and systems of cars and heavy
in a highly supervised context, as an introduction to industry        vehicles within an automotive service and repair business.
environments. The range of technical skills and knowledge is
limited.                                                              This qualification has two assessment pathways to reflect the
                                                                      different cohort needs.
Career opportunities
This course offers entry-level training for those working or          Career opportunities
seeking to work in any of the automotive sectors such as:             Possible job roles related to this qualification include:

•    bicycle                                                          •    automotive specialist – airconditioning.

•    automotive electrical                                            Note: This program is delivered over a period of one (1) week on
•    outdoor power equipment                                          a full time basis with Recognition of Prior Learning and Credit
                                                                      Transfer.
•    light vehicle
•    vehicle body and paint – detailing
•    motorcycle
•    marine
•    heavy vehicle.




                                                                       Charles Darwin University – RTO Provider No. 0373               17
VET Courses


AUTOMOTIVE (cont.)


AUR20516 Certificate II in Automotive                              AUR20716 Certificate II in Automotive
Servicing Technology                                               Vocational Preparation


     LOCATION – A, C, K                                                LOCATION – A, C, K

     MODE – I, M                                                       MODE – I, M, VSS

     DURATION – 1 year full-time; 2 years part-time                    DURATION – 0.5 year full-time; 1 year part-time

     VET TEAM – Automotive and Civil / Trades (Central)                VET TEAM – Automotive and Civil / Trades (Central)



This qualification covers the skills and knowledge required to     This qualification covers the skills and knowledge required
perform a range of servicing operations on light vehicles, heavy   to perform a limited range of tasks related to familiarisation
vehicles and/or motorcycles within an automotive service or        and inspection of mechanical and electrical components and
repair business.                                                   systems of cars, heavy vehicles, outdoor power equipment,
                                                                   bicycles, marine craft and motorcycles. This qualification also
Career opportunities                                               covers the skills and knowledge required to perform minor
Possible job roles relevant to this qualification include:         maintenance and repair of an automotive vehicle body. The
                                                                   range of technical skills and knowledge is limited.
•     automotive serviceperson.
                                                                   Career opportunities
                                                                   Possible job roles related to this qualification include:

                                                                   •    trades assistant
                                                                   •    vehicle service assistant
                                                                   •    automotive service assistant
                                                                   •    trainee serviceperson
                                                                   •    automotive trainee.




18         Charles Darwin University – RTO Provider No. 0373
VET Courses


AUTOMOTIVE (cont.)


AUR30316 Certificate III in Automotive                        AUR30616 Certificate III in Light Vehicle
Electrical Technology                                         Mechanical Technology


    LOCATION – C                                                  LOCATION – A, C, K

    MODE – I, M, App                                              MODE – I, M, App

    DURATION – 3 years full-time                                  DURATION – 3 years full-time

    VET TEAM – Automotive and Civil                               VET TEAM – Automotive and Civil / Trades (Central)



This qualification covers the skills and knowledge required   This course is for people working in the automotive industry
to service, diagnose and repair electrical systems and        who want to gain the skills and knowledge to operate as an
components in vehicles in the automotive electrical service   automotive vehicle mechanic. The course provides students
and repair industry.                                          with practical knowledge of workshop practices and procedures
                                                              specific to the automotive industry. Students will learn the
Career opportunities                                          theoretical components of automotive technology including
Job roles related to this qualification include:              relevant legislation such as Australian Design Rules and the
                                                              Environmental Protection Act, work in teams, perform practical
•    automotive electrician
                                                              tasks on vehicle components and simulators and perform a
•    automotive electrical technician                         range of skills in a workplace situation. Students will learn how
                                                              to service, repair and diagnose faults in light motor vehicles
•    automotive electrical diagnostic technician.
                                                              engines, transmission, suspension, steering, brakes, electrical
                                                              systems and other components.

                                                              Career opportunities
                                                              Possible job roles related to this qualification include:

                                                              •    light vehicle mechanical technician.




                                                               Charles Darwin University – RTO Provider No. 0373            19
VET Courses


AUTOMOTIVE (cont.)


AUR31116 Certificate III in Heavy                                 AUR31216 Certificate III in Mobile Plant
Commercial Vehicle Mechanical                                     Technology
Technology

                                                                      LOCATION – C
     LOCATION – C
                                                                      MODE – I, M, App
     MODE – I, M, App
                                                                      DURATION – 3 years full-time
     DURATION – 3 years full-time
                                                                      VET TEAM – Automotive and Civil
     VET TEAM – Automotive and Civil

                                                                  This qualification covers the skills and knowledge required to
                                                                  perform a broad range of tasks on a variety of mobile plant
This qualification covers the skills and knowledge required to
                                                                  vehicles in the automotive service and repair industry. It is
perform a broad range of tasks on a variety of heavy commercial
                                                                  suitable for entry into the mining, construction and agricultural
vehicles within the automotive service and repair sector.
                                                                  environment.
Career opportunities
                                                                  Career opportunities
Possible job title relevant to this qualification include:
                                                                  Job roles related to this qualification include:
•     heavy commercial vehicle technicians
                                                                  •    mobile plant technician
•     heavy vehicle mechanic.
                                                                  •    diesel fitter.




20         Charles Darwin University – RTO Provider No. 0373
VET Courses


AUTOMOTIVE (cont.)


AUR32116 Certificate III in Automotive                             AUR32416 Certificate III in Automotive
Body Repair Technology                                             Refinishing Technology


    LOCATION – C                                                       LOCATION – C

    MODE – App*                                                        MODE – App*

    DURATION – 3 years full-time                                       DURATION – 3 years full-time

    VET TEAM – Automotive and Civil / Trades (Central)                 VET TEAM – Automotive and Civil / Trades (Central)



This qualification covers the skills and knowledge required to     This qualification covers the skills and knowledge required to
repair and maintain the body of cars, heavy vehicles and other     paint, refinish, repair and maintain painted surfaces to a range
vehicles in the automotive industry. This qualification prepares   of automotive vehicles, recreational vehicles and other vehicles
new employees or recognises and develops existing workers          within the automotive industry. This qualification may also cover
who are repairing, maintaining and re-manufacturing the body       non-automotive which may include industrial machinery and
of vehicles in the automotive industry.                            tools. This qualification is intended to prepare new employees
                                                                   or recognise and develop existing workers who are painting and
Career opportunities                                               maintaining painted surfaces on a range of vehicles and non-
Job roles related to this qualification include:                   vehicle applications.
•    vehicle body repair technician                                Career opportunities
•    vehicle body restoration technician                           Job roles related to this qualification include:

•    heavy vehicle body and chassis repair technician              •    vehicle refinishing technician
•    panel beater.                                                 •    vehicle refinishing technician, heavy vehicle and industry.




                                                                    Charles Darwin University – RTO Provider No. 0373                 21
VET Courses


BUILDING AND CONSTRUCTION


CPC20211 Certificate II in                                           CPC30211 Certificate III in Carpentry
Construction Pathways

                                                                         LOCATION – A, C
     LOCATION – A, C
                                                                         MODE – M, App
     MODE – I, M, VSS
                                                                         DURATION – 3 years part-time
     DURATION – 10 weeks intensive (program based), or
                                                                         VET TEAM – Building Technology / Trades (Central)
                5 x 2 week blocks yearly (1 or 2 years), or
                10 x 1 week blocks yearly (1 or 2 years)

     VET TEAM – Building Technology / Trades (Central)               This qualification provides a trade outcome in carpentry,
                                                                     covering work in residential and commercial applications. The
                                                                     qualification has core unit of competency requirements that
                                                                     cover common skills for the construction industry, as well as a
This qualification provides a pathway into the primary trades        specialist field of work.
in the construction industry with the exception of plumbing.
Trade outcomes are predominantly achieved through Australian         The construction industry strongly affirms that training and
Apprenticeships and this certificate allows for inclusion of         assessment leading to recognition of skills must be undertaken
skills suited to entry level off-site occupations such as joinery,   in a real or very closely simulated workplace environment
shop-fitting, carpentry, bricklaying and other occupations in        and this qualification requires all units of competency to be
general construction. It is designed to introduce learners to        delivered in this context.
the recognised trade callings in the construction industry and
provides meaningful credit in a construction industry Australian     Career opportunities
Apprenticeship.                                                      Possible job titles relevant to this qualification include:

Career opportunities                                                 •    carpenter
Possible job roles to for qualification may include:                 •    joiner.
•     trades assistant
•     builder's labourer
•     construction assistant.




22         Charles Darwin University – RTO Provider No. 0373
VET Courses


BUILDING AND CONSTRUCTION (cont.)


CPC40110 Certificate IV in Building and                           CPC32413 Certificate III in Plumbing
Construction (Building)

                                                                      LOCATION – C
    LOCATION – C
                                                                      MODE – App*
    MODE – M
                                                                      DURATION – 3 years part-time
    DURATION – 1 year part-time
                                                                      VET TEAM – Building Technology
    VET TEAM – Building Technology

                                                                  Students successfully completing this course and
                                                                  apprenticeship will achieve the necessary skills and
This course is designed to enable potential builders and others
                                                                  qualifications to register as a journeyman plumber.
in the industry to improve their business skills and technical
knowledge so that they can successfully manage their business.    Career opportunities
This course covers building theory and practice related to low    Possible job titles relevant to this qualification include:
rise buildings and associated light steel structures. Graduates
will have developed specialist skills and knowledge in areas      •    gas fitter
such as plan interpretation, drafting, quantities takeoff,
                                                                  •    plumber
estimating, scheduling, construction technology, WHS, site
supervision, surveying, cost control, and business management.    •    plumber and drainer

Career opportunities                                              •    plumber and gasfitter.
Possible job roles related to this qualification include:

•    licensed builders
•    construction supervisor
•    estimator                                                    CPC32612 Certificate III in Roof
•    project manager                                              Plumbing
•    building consultant.


                                                                      LOCATION – C

                                                                      MODE – App*

                                                                      DURATION – 2 years part-time

                                                                      VET TEAM – Building Technology



                                                                  The target learner for Certificate III in Roof Plumbing is typically
                                                                  (but not limited to) Roof Plumbing candidates who have entered
                                                                  into an apprenticeship.

                                                                  Career opportunities
                                                                  Possible job titles relevant to this qualification include:

                                                                  •    roof plumber.




                                                                   Charles Darwin University – RTO Provider No. 0373               23
VET Courses


BUILDING AND CONSTRUCTION (cont.)


CPC40912 Certificate IV in Plumbing                                CPP40115 Certificate IV in Building
and Services                                                       Design Drafting


     LOCATION – C                                                      LOCATION – C

     MODE – M                                                          MODE – I

     DURATION – 2 years full-time; 4 years part-time                   DURATION – 1 year full-time; 2 years part-time

     VET TEAM – Building Technology                                    VET TEAM – Building Technology



This qualification gives graduates the opportunity to gain the     The building design drafter uses 2D, 3D computer aided
requirements to obtain an advanced tradespersons license.          drawing (CAD) software and building information modelling
                                                                   (BIM) processes to support building designers and architects.
An advanced trades person's licence allows the holder to
contract for plumbing and draining work in their own right. They   Drafters work on all classes of buildings including residential,
may carry out plumbing and draining work themselves and/or         multi-residential, commercial and industrial projects to produce
direct and supervise the work of apprentices, journeymen and       drawings and documentation for planning and building permit
trades assistants.                                                 approvals.

Career opportunities                                               Administrative roles are significant for the drafter, researching
• advanced plumber and drainer                                     statutory and regulatory requirements for application into
                                                                   designs as well as manual and digital file integration, control
•     unrestricted gas fitter.
                                                                   and archive management.

                                                                   Career opportunities
                                                                   Possible job roles to for qualification may include:

                                                                   •    architectural drafter
                                                                   •    CAD and/or BIM operator
                                                                   •    building design technician.




24         Charles Darwin University – RTO Provider No. 0373
VET Courses


BUSINESS AND CLERICAL


BSB10115 Certificate I in Business                                 BSB20115 Certificate II in Business


  LOCATION – A, J, K, N, R, T, W, Y                                    LOCATION – A, J, K, N, R, T, W, Y

  MODE – M                                                             MODE – I, M, E, App, VSS

  DURATION – 0.5 year full-time; equivalent part-time                  DURATION – 0.5 year full-time; equivalent part-time

  VET TEAM – Business (Central) / Business (Top End)                   VET TEAM – Business (Central) / Business (Top End)



This qualification is designed to allow individuals to develop     This qualification reflects the role of individuals who perform
basic skills and knowledge to prepare for work. They may           a range of mainly routine tasks using limited practical skills
undertake a range of simple tasks under close supervision. The     and fundamental operational knowledge in a defined context,
range of technical skills and knowledge is limited. Language       working under direct supervision.
and literacy is supported in this certificate.
                                                                   It will assist a wide range of people to achieve their goals. It
Career opportunities                                               is a great way for school leavers to gain business and office
This is an entry-level qualification that assists students in      skills that could lead to employment or a traineeship. It is also
starting a career, and helps those with vocational experience in   an ideal program for mature-age people to gain up-to-date
industries or environments outside of the business industry who    office skills to assist them to re-enter the workforce, gain a
are seeking a career transition. Job roles and titles may vary     traineeship, or access higher level study.
across different industry sectors.
                                                                   Career opportunities
                                                                   Opportunities will vary across different industry sectors.
                                                                   Possible job titles include:

                                                                   •    administration assistant
                                                                   •    clerical workers
                                                                   •    data entry operator
                                                                   •    information desk clerk
                                                                   •    office junior
                                                                   •    receptionist.




                                                                    Charles Darwin University – RTO Provider No. 0373                25
VET Courses


BUSINESS AND CLERICAL (cont.)


BSB30115 Certificate III in Business                               BSB40215 Certificate IV in Business


     LOCATION – A, J, K, N, R, T, W, Y                                 LOCATION – A, K, T, W

     MODE – I, M, E, App, VSS                                          MODE – E, I, M, App

     DURATION – 0.5 year full-time; equivalent part-time               DURATION – 0.5 year full-time; equivalent part-time

     VET TEAM – Business (Central) / Business (Top End)                VET TEAM – Business (Central) / Business (Top End)



This qualification reflects the role of people who apply a broad   This qualification reflects the role of individuals who use
range of competencies in a varied work context using some          well-developed skills and a broad knowledge base in a wide
discretion, judgement and relevant theoretical knowledge. They     variety of contexts. They apply solutions to a defined range of
may provide technical advice and support to a team.                unpredictable problems, and analyse and evaluate information
                                                                   from a variety of sources. They may provide leadership and
Career opportunities                                               guidance to others with some limited responsibility for the
Possible job titles relevant to this qualification include:        output of others.
•     customer service advisor
                                                                   Career opportunities
•     data entry operator                                          Job roles and titles vary across industry sectors, but could
                                                                   include:
•     general clerk
•     payroll officer                                              •    administrator

•     typist                                                       •    project officer

•     word processing operator.                                    •    customer service advisor
                                                                   •    e-business practitioner
Note: CRICOS Course No. 086809C (Waterfront Darwin)
                                                                   •    legal receptionist
                                                                   •    office administration assistant
                                                                   •    medical receptionist
                                                                   •    customer service advisor.

                                                                   Note: CRICOS Course No. 086884C (Waterfront Darwin)




26         Charles Darwin University – RTO Provider No. 0373
VET Courses


BUSINESS AND CLERICAL (cont.)


BSB50215 Diploma of Business                                           BSB30415 Certificate III in Business
                                                                       Administration

    LOCATION – W, A
                                                                           LOCATION – A, K, T, W, Y
    MODE – M, E, App
                                                                           MODE – I, M, E, App
    DURATION – 0.5 year full-time; equivalent part-time
                                                                           DURATION – 0.5 year full-time; equivalent part-time
    VET TEAM – Business (Top End) / Business (Central)
                                                                           VET TEAM – Business (Central) / Business (Top End)

This qualification reflects the role of individuals with substantial
experience in a range of settings who are seeking to further
                                                                       This qualification reflects the role of individuals who apply a
develop their skills across a wide range of business functions.
                                                                       broad range of administrative competencies in varied work
This qualification is also suited to the needs of individuals
                                                                       contexts, using some discretion and judgement. They may
with little or no vocational experience, but who possess sound
                                                                       provide technical advice and support to a team.
theoretical business skills and knowledge that they would like to
develop in order to create further educational and employment          Career opportunities
opportunities.                                                         Job roles and titles vary across different industry sectors, but
                                                                       possible job titles may include:
Career opportunities
Job roles and titles vary across different industry sectors.           •    accounts receivable/payable clerk
Possible job titles relevant to this qualification include:
                                                                       •    clerk
•    executive officer
                                                                       •    data entry operator
•    program consultant
                                                                       •    junior personal assistant
•    program coordinator.
                                                                       •    office administrator/assistant
                                                                       •    receptionist
                                                                       •    word-processing operator.




                                                                        Charles Darwin University – RTO Provider No. 0373                 27
VET Courses


BUSINESS AND CLERICAL (cont.)


BSB40515 Certificate IV in Business                                 BSB50415 Diploma of Business
Administration                                                      Administration


     LOCATION – A, K, T, W, Y                                           LOCATION – A, W

     MODE – E, I, M, App                                                MODE – M, E

     DURATION – 1 year full-time; equivalent part-time                  DURATION – 1 year full-time; equivalent part-time

     VET TEAM – Business (Central) / Business (Top End)                 VET TEAM – Business (Top End) / Business (Central)



This qualification reflects the role of individuals who use well-   This qualification reflects the role of individuals who possess
developed administrative skills and a broad knowledge base in       a sound theoretical knowledge base and use a range of
a wide variety of administrative contexts. They apply solutions     specialised, technical or managerial competencies to plan,
to a defined range of unpredictable problems, and analyse           carry out and evaluate their own work and/or the work of a
and evaluate information from a variety of sources. They may        team.
provide leadership and guidance to others with some limited
responsibility for the output of others.                            Career opportunities
                                                                    Possible job titles relevant to this qualification include:
Career opportunities
Job roles and titles vary across different industry sectors.        •    administration manager
Possible job titles relevant to this qualification include:         •    general office manager
•     accounts supervisor                                           •    office manager.
•     executive personal assistant
•     office administrator
•     project assistant.




28         Charles Darwin University – RTO Provider No. 0373
VET Courses


BUSINESS AND CLERICAL (cont.)


BSB42015 Certificate IV in Leadership                            BSB41015 Certificate IV in Human
and Management                                                   Resources


    LOCATION – A, W                                                  LOCATION – A, W

    MODE – I, M                                                      MODE – M, E, App

    DURATION – 1 year full-time; equivalent part-time                DURATION – 1 year full-time; equivalent part-time

    VET TEAM – Business (Central) / Business (Top End)               VET TEAM – Business (Central) / Business (Top End)



This qualification reflects the role of individuals working as   This qualification is suitable for individuals working in a
developing and emerging leaders and managers in a range of       range of human resources management positions. Job roles
enterprise and industry contexts.                                could include human resources assistant, human resources
                                                                 coordinator, human resources administrator and payroll officer.
As well as assuming responsibility for their own performance,
individuals at this level provide leadership, guidance and       Workplace responsibilities would be determined at a workplace
support to others. They also have some responsibility for        level. Some smaller business may require employees to work
organising and monitoring the output of their team.              across all aspects of human resources. In larger companies,
                                                                 individuals may have responsibility for a singular aspect of
They apply solutions to a defined range of predictable and       human resources such as remuneration.
unpredictable problems, and analyse and evaluate information
from a variety of sources.                                       Career opportunities
                                                                 Possible job titles relevant to this qualification include:
Career opportunities
Possible job titles relevant to this qualification include:      •    human resources assistant

•    coordinator                                                 •    human resources officer

•    leading hand                                                •    payroll officer.

•    supervisor
•    team leader.




                                                                  Charles Darwin University – RTO Provider No. 0373            29
VET Courses


BUSINESS AND CLERICAL (cont.)


BSB50615 Diploma of Human                                         BSB51915 Diploma of Leadership and
Resources Management                                              Management


     LOCATION – W                                                     LOCATION – A, W

     MODE – M, E                                                      MODE – M, E

     DURATION – 1 year full-time; equivalent part-time                DURATION – 1 year full-time; equivalent part-time

     VET TEAM – Business (Top End)                                    VET TEAM – Business (Central) / Business (Top End)



This qualification reflects the role of individuals who possess   This qualification reflects the role of individuals who apply
a sound theoretical knowledge base in human resources             knowledge, practical skills and experience in leadership
management and can demonstrate a range of managerial              and management across a range of enterprise and industry
skills to ensure that human resources functions are effectively   contexts.
conducted in an organisation or business area. Typically, they
would have responsibility for the supervision of other staff.     Individuals at this level display initiative and judgement in
                                                                  planning, organising, implementing and monitoring their own
Career opportunities                                              workload and the workload of others. They use communication
Possible job titles relevant to this qualification include:       skills to support individuals and teams to meet organisational
                                                                  or enterprise requirements.
•     change adviser/manager
•     change consultant                                           Career opportunities
                                                                  Possible job titles relevant to this qualification include:
•     human resource officer.
                                                                  •    manager
                                                                  •    middle manager.




30         Charles Darwin University – RTO Provider No. 0373
VET Courses


BUSINESS AND CLERICAL (cont.)


BSB30715 Certificate III in Work Health                              BSB41415 Certificate IV in Work Health
and Safety                                                           and Safety


    LOCATION – A, W                                                      LOCATION – A, W

    MODE – I, M, App                                                     MODE – M, E, App

    DURATION – 1 year part-time                                          DURATION – 1 year full-time; equivalent part-time

    VET TEAM – Business (Central) / Business (Top End)                   VET TEAM – Business (Central) / Business (Top End)



This qualification is suitable for people who take on work health    This qualification reflects the role of individuals who provide
and safety (WHS) responsibilities in addition to their main          leadership and guidance to others and have some limited
duties. They may provide technical advice and support to a           responsibility for the output of others. This qualification would
team. The qualification reflects the role of skilled operators who   suit those who are in the role of, or want to be an, Work Health
apply a broad range of competencies in varied work contexts.         and Safety (WHS) officer in a full-time dedicated role.

Career opportunities                                                 Career opportunities
Job roles and titles vary across industry sectors, but could         Possible job titles relevant to this qualification include:
include:
                                                                     •    WHS adviser
•    health and safety assistant
                                                                     •    WHS officer.
•    health and safety committee member
•    health and safety representative.




                                                                      Charles Darwin University – RTO Provider No. 0373             31