CROSSCURRENTS - DECEMBER 2019 - St. Andrew's Episcopal Church
Page content transcription
If your browser does not render page correctly, please read the page content below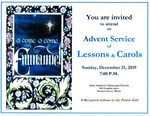 __________________________________________
FROM THE RECTOR                                     DECEMBER 2019

God Moved Into the Neighborhood

The first chapter of the Gospel of John is one of my favorite chapters in all of
Holy Scripture. The first 18 verses are often referred to as the Prologue of the
Gospel, a sort of setting the tone and purpose for the entire book. Due to its
deeply poetic language and imagery, many scholars believe that this may have
been a hymn of the early Johannine community of Jesus-followers, used in
their communal worship.

One of my favorite versions of this Prologue comes from The Message, a
newer translation from the Greek done by (the late) Eugene Peterson, a
Presbyterian pastor, scholar, author and poet. He translated John 1:4-5, 9-14
this way:
   "What came into existence was Life, and the Life was Light to live by.
   The Life-Light blazed out of the darkness; the darkness couldn't put it
   out. . The Life-Light was the real thing: Every person entering Life he
   brings into the Light. He was in the world, and the world was there
   through him, and yet the world didn't even notice. He came to his own
   people, but they didn't want him. But whoever did want him, who
   believed he was who he claimed and would do what he said, He made
   to be their true selves, their Child-of-God selves. These are the God-
   begotten, not blood-begotten, not flesh-begotten, not sex-begotten.

   "The Word became flesh and blood, and moved into the neighborhood.
   We saw the glory with our own eyes, the one-of-a-kind glory, like
   Father, Like Son, Generous inside and out, true from start to finish."

                       As I sat with this passage in this fresh translation, one
                       phrase kept jumping out at me – The Word became
                       flesh and blood, and moved into the neighborhood. In
                       Jesus, God moves into the neighborhood – our
                       neighborhood, with us, right in the middle of us. In
                       Jesus, God makes his home with us, right where we are.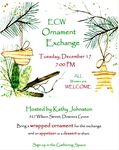 Advent (the four weeks leading up to Christmas) is a season that can be framed
in several ways, all of them related and somewhat interwoven. Advent can be
seen, not unlike Lent, as a season of penitence and preparation – a house-
cleaning to make room for the coming of Christ. Advent can also be seen as a
season expectancy, a season focused not only on the celebration of Jesus' first
coming into the world, but also of his return. It can also be seen as a season of
hope, leading up to the celebration of the Light of Christ coming into the world
(which we celebrate not only at Christmas, but also on January 6, the Feast of
the Epiphany). Regardless of which theme we emphasize, what we do during
Advent is to make ourselves ready to celebrate Christmas, when God takes on
flesh and blood and moves into the neighborhood.

I believe this time of making ready, of house-cleaning and of preparation takes
some intentional effort on our part. The commercial celebration of Christmas
provides us with so many distractions – bright, shiny objects (literally!) that
can capture our attention and lead us away from what it's really all about. Our
to-do lists grow and our calendars fill up, leaving little mental or physical space
for reflection. It's easy for me to get to Christmas and think, "Where did
December go?"

The problem with becoming over-scheduled and preoccupied with our many
tasks in preparation for Christmas is that we can actually fail to notice God in
our midst. I am reminded of another piece of the passage from John's
Prologue: "He was in the world, and the world was there through him, and yet
the world didn't even notice." I know it is possible for me to get so caught up
in planning and preparation for having a "good Christmas" – the idealized
Christmas of my imagination – that I can miss the very basis for the
celebration: that God became flesh and blood and moved into the
neighborhood. Maybe the same distractedness is possible for you, too.

The profound truth of Christmas is that the God of the cosmos came to be with
us, right where we are, in the birth of Jesus, Emmanuel (which literally means
"God with us"). Advent can be a great time for reflecting on what this really
means, not only for us as a church, but for us as individuals. Advent is a time
of heightened awareness and intentional noticing. How do I see God at work
in my life? In the lives of my family members? In the life of St. Andrew's?
In the neighborhood and community, too?

Faithfully,

Gregg+
WORSHIP AND
                  STUDY OPPORTUNITIES
NEW LECTOR SIGNUP
Sign up to read the First Reading at either the 7:45 AM or 10:15 AM service
through the Fifth Sunday in Lent, March 29, 2020

ADVENT MEDITATIONS 2019
"Peace on earth! Good will toward all." In our fractious world the hope of peace
seems elusive. How can we realistically cultivate peace in our own lives and in the
lives of those around us? How can we contribute to peace within our families,
community and nation? Living Compass provides us with a series of meditations
throughout the Advent Season to help us practice peace with all our heart, soul,
strength, and mind. Pick up your free copy of Living Well Through Advent:
Practicing Peace with All Your Heart, Soul, Strength, and Mind in the Gathering
Space and join us for discussion, as you are able, on Sunday mornings during the
Adult Forum, 9:15–10:00 a.m. in the Parish Hall.

CHRISTMAS FLOWERS
                   It is through the generosity of parishioners that the Altar Guild is
                   able to provide the wine, wafers, candles, and flowers for our
                   weekly services. The Altar Guild is responsible for the
                   acquisition and provision of all these elements for all services
                   and is funded solely by the contributions made through flower
                   memorials as well as through other designated gifts. Without
              them, we would not be able to do so.
As the holiday season approaches, won't you please consider additional gifts to the
Altar Guild in memory or thanksgiving of loved ones. These gifts will be used to
purchase the poinsettias and flower arrangements for our Christmas celebrations.
We spend approximately $1,000 for these flowers and your contributions are needed
to help defray their costs. We very much appreciate your consideration. Should you
have any questions, please feel free to contact Kathy Nazzarini or Karin Anderson,
Altar Guild Directresses.
                 The deadline for the printed bulletin flower list
                       will be on Sunday, December 15.

POINSETTIA PROJECT
We will again be delivering poinsettias to local businesses
in the Community to wish them a Merry Christmas from
St. Andrew's. Look for the sign up in the gathering space
to help.

Throughout Advent we will discuss the Advent meditations from the Living
Compass booklet Living Well Through Advent: Practicing Peace with All Your
Heart, Soul, Strength, and Mind. Free copies of these Advent meditations are
available in the Gathering Space. You can drop in on any of the Adult Forums
without having read the daily meditations. Each session is self-contained

       December 1:       Deepening Our Understanding of Peace.
                         Table discussions in the Parish Hall, 9:15–10:00 a.m.
       December 8:       Making Peace with Ourselves.
                         Table discussions in the Parish Hall, 9:15–10:00 a.m.
       December 15:      Making Ourselves Instruments of God's Peace.
                         Table discussions in the Parish Hall, 9:15–10:00 a.m.
       December 22:      Practicing Peace as a "Holy Yes."
                         Table discussions in the Parish Hall, 9:15–10:00 a.m.
       December 29:      NO ADULT FORUM

          All-Parish Christmas Open House
               All of St. Andrew's is invited to drop in for holiday treats
         at the home of Earle and Wendee Greene on Sunday, December 15.
                   The Open House will be held from 3:00-6:30 PM
                          (Prior to Advent Lessons & Carols)
                The Greene House is at 4925 Bryan Place, just north of
                             the Tivoli Theater parking lot.
      Please note: parking is only allowed on the west (even number) side of the
         street; due to limited available parking, car-pooling is encouraged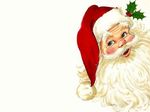 Advent Prayers
                                                    and
                                  Labyrinth Dedication
                                       Saturday December 14
                                        10:00am - 12:00pm
As we move through the contemplative Season of Advent, we can unintentionally
find ourselves worn out from the many celebrations we want to be part of.

We are offering a morning of prayers which is intended to help center us, slow us
down and set aside time to remember why we celebrate this Holy Season.
 We will also use this time to properly dedicate our
                beautiful Labyrinth.
           Light breakfast fare provided.
CHRISTMAS 2019
                          The Nativity of Our Lord Jesus Christ

                          Tuesday, December 24th -Christmas Eve
            4:00 p.m.     The Holy Eucharist , Pageant & Building of the Creche
                          The service is especially suited for families
                                   with young children.
                          The Youth Choir will be singing
                          Reception in the Parish Hall.

          10:00 p.m.      Festival Choral Eucharist
                          Music by the Parish Choir
                          Incense will be used.
                          Reception in the Parish Hall.

                        Wednesday, December 25th -Christmas Day
            9:00 a.m.      The Holy Eucharist - Rite II

                 Sunday, December 29th - First Sunday after Christmas
           7:45 a.m.      The Holy Eucharist –Rite I
          10:15 a.m.      The Holy Eucharist – Rite II– Enriching our Worship
                          There will be NO Formation classes

                 Regular Formation Classes resume on January 5, 2020

HOSPITALITY/GREEN COMMITTEE MEETING
The Hospitality Committee will meet on Saturday, December 7 at 10:00 AM in the
Phil Room. We will have an IMPORTANT meeting to plan for Christmas
Receptions. Everyone is welcome. You can join the committee at any time.

CHRISTMAS RECEPTION SIGNUP
We are looking for your wonderful Christmas treats, both sweet and
savory, to serve at the receptions after all Christmas services. Join in
to serve and clean up as well, if you are able. Thank you in advance
for your generosity and creativity.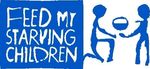 REMEMBER TO TAKE CARE OF
                                       YOURSELF
                              DURING THIS BUSY SEASON!
Come to the Healing Circle on December 12th and be relaxed and energized
with a gentle session of Theraputic Touch (TT)

How does it work? You sit quietly in a chair. The TT practitioner moves
her hands over your body, not touching, but about 6 inches away, connecting
with your energy system, to balance it.

How long does a session take? Each individual session will take about 20
minutes. However, the full healing circle will last about 60 minutes.

When is it? The 2nd Thursday of the month from 7 to 8 pm. This month,
we meet on December 12.

Where is it? Third Floor at St. Andrew's Church.

Who is holding the circle?

   Madonna Pence, a TT practitioner who is qualified through the Therapeutic
   Touch International Association.

   Sally Hedrick, a registered nurse who currently works in mental health
   nursing and spiritual care. Sally is trained in TT and is pursuing TT
   qualification.

   Connie Butler, a licensed physical therapist who works with people with
   movement difficulties. Connie is trained in TT and has utilized this modality
   informally through the years.

Is this only for sick people? No. Everyone is welcome to feel better!

               Participation is free. If you have attended before,
               you are welcome and encouraged to join us again.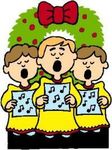 OUTREACH OPPORTUNITIES

SANDWICH BOARD
The Sandwich Board signup is on the table in the Gathering Space
with the menu for the December 12 trip to Trinity, Aurora. You
can help by signing up to provide food items to complete our menu.
We will be precooking on December 11.

LITTLE FREE PANTRY
St. Andrew's and Outreach has a new project to assist people in our community
in need of personal items and non-perishable food for lunches and dinners.
                       Our Little Free Pantry has been installed on the church
                       grounds near Saratoga and will contain Blessings Bags
                       and nutritious snacks.
                       Donations of warm hats, socks, underwear, granola
                       bars, small easily-opened soups, and other quick meals
                       are appreciated and can be placed in the Blessings
                       Bags area in the Gathering Space.

FOOD FOR FISH
FISH Pantry Ongoing NEEDS include: Toilet Paper, Personal
Hygiene Articles, Large Canned Meat (Stews, Chili, etc.),
Bars of Soap, Pudding and Jello, Canned Fruit, Paper bags &
Paper Napkins, Cereal and Paper Grocery Bags. Help us
FILL our grocery cart EVERY WEEK.

                   BLOOD DRIVE – DECEMBER 4
                   The quarterly blood drive will take place at St. Joseph's from
                   3:00-7:00 p.m. on Wednesday, December 4th

                               First United Methodist Church
                                Tuesday night and Wednesday morning
                                       December 24 & 25
                                       Has been covered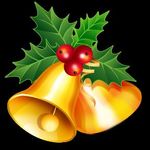 (Public Action to Deliver Shelter)
           1st Congregational Church, Downers Grove
   Monday and Tuesday, January 6 & 7 and January 27 & 28, 2020

Since 2007, St. Andrew's has staffed the PADS site at First Congregational
Church on Curtis Street in Downers Grove two times each January. That
tradition is continuing in 2020.

While the homeless population in our Western Suburbs is not as large as in
some other Chicagoland areas, there are many people who cannot count on a
good meal and a warm place to sleep. DuPage Pads is committed to providing
safe and hospitable shelter, support services and advocacy to people who are
homeless in DuPage County. Vital to this commitment is the collaboration with
religious and community groups in the county

The Overnight Shelter offers men, women, and families a safe environment.
The spirit of hospitality is a priority, as well as respect for each person. Staff
and Volunteers provide dinner, breakfast, and a bag lunch; sleeping space; and
support activities.

On January 6 & 7 and 27 & 28, St. Andrew's will be cooking and serving
dinner and breakfast as well as staffing the site in shifts throughout the night.
During this very busy season, please consider joining fellow parishioners in
feeding and helping to shelter some of those in our community who temporarily
have no place to call their own. It's a wonderful way to begin the New Year!

      Signup sheets for January 6 & 7 volunteers and food donations
               will be in the gathering space December 8.
               Signups will be available for January 27 & 28
                          on Sunday, January 5.

                                  REMINDER
   St. Andrew's will not be serving at 1st United Methodist Church P.A.D.S in
             January, but will begin again at that site in February.
NOTES FOR DECEMBER
Christmas is coming! Christmas is coming! Children's ministry will be gearing up
for our annual Christmas Pageant as part of the Family Service at 4pm on
December 24! Starting on December 1, the First Sunday of Advent, the children
will be decorating our traditional Jesse Tree with Old Testament Story ornaments.
The Jesse Tree is like the Family Tree of Jesus from the time of the House of David
to His birth in Bethlehem. Be sure to come up closer to the Jesse Tree during
Advent to really see the range of creative interpretations of Bible stories! Try to
figure out the ornament about Good and Evil! Why is there an ornament with a
sling shot on it?-Oh! The story of David and Goliah!

The Sundays of December 15 and 22 will be spent learning about the incredible
story of the Angel Gabriel telling Mary that she has been chosen to be the mother
of our Lord and how Joseph, a carpenter, became her husband and they traveled
from Judea to Bethlehem. We have four crèche scenes that our classes will be
examining by role-playing. Children will know who Shepherds are and what their
job was! They will set up different crèche scenes until the story is familiar to them.
Finally, on December 22 we will celebrate Christmas Day in Sunday School and
the children will bring home something small for their family to enjoy! We will
not be having Sunday School again until Sunday, January 5!

DECEMBER 1 - FIRST SUNDAY OF ADVENT
  Jesse Tree ceremony in place of the sermon at the 10:15 service only. Youth
  Choir sings in Church; Pre-K has class and comes up for Jesse Tree.

DECEMBER 8 - SECOND SUNDAY OF ADVENT
  Regular Sunday School and focus on waiting for the Birth of Jesus; Creche
  scenes are rotated through the Sunday School for role-playing.
  In the Chapel, we light two candles on the Advent Wreath on the altar.

DECEMBER 15 - THIRD SUNDAY OF ADVENT (focus on Mary)
   Regular Sunday School with more sharing of Creche scenes.
   We light the candle to remember Mary on the Chapel's Advent Wreath.
     Main characters in the Christmas Pageant rehearse at noon in the Church
     without costumes. No Angels or Shepherds yet!
DECEMBER 22 - FOURTH SUNDAY OF ADVENT
  We celebrate the Birth of Jesus! We bring home a packet of Christmas
  coloring pages and puzzle pages for Christmas vacation, plus
  something small for each Family.

                                    DRESS REHEARSAL for the Christmas
                                    Pageant starts at NOON in the Church

        Costumes for the Main Characters and All ANGELS will be in
           Room #4, also called "the Bride's Room".
        Costumes for ALL SHEPHERDS will be in the "Phil Room", #5.

TUESDAY AFTERNOON, DECEMBER 24 - CHRISTMAS EVE
All Children in the Pageant will put on their costume before the service starts.
Those not in Youth Choir will sit with their family in Church until Hymn # 99,
"Go Tell It On The Mountain" begins! They will then go to their place to act
out their Part!
Youth Choir kids will rehearse at 3:15 with Mr. Hoover. Youth Choir kids will
wear their costumes not their Choir robes to process!
Choir kids will also go to their places! Angel Gabriel, Mary and Joseph to the
Sacristy, off the Altar: Inn Keeper and ALL other ANGELS and SHEPHERDS
to the Narthex. Our Narrator will go to the Pulpit!

DECEMBER BIRTHDAYS
Congratulations to our December Birthday
         kids in Sunday School
        December 13 – Noelle Kelly will be 13.
        December 28 – Thomas Mountain will be 9

                    ADVENT CHRISTMAS PROJECT!
                    The Sunday School will be collecting mittens and gloves
                    for men, women and children in all sizes to donate to
                    Hope's Front Door in time for Christmas! Please choose a
                    pair of mittens with your child for them to clip to our
                    MITTEN TREE which will be in the Gathering Space!
                    Look for a tall Christmas Tree in the corner, across from
                    the stairs! Please be generous! We are off to a long Winter
                    already!!
BOOK REVIEW
Looking for a good book to give to a child of any age? This Fall, A
BEAUTIFUL DAY IN THE NEIGHBORHOOD has come out with the
poetry and lyrics to the songs that MISTER ROGERS used to sing on his beloved
T.V. Show. Yes, there is a popular movie out too which you may enjoy watching
with your kids! This book, however is a resource to return to for the words to
"What Do You Do With The Mad That You Feel?" and that poem that you heard
him reassure toddlers with, "You Can Never Go Down The Drain".

                       This book is full of favorites that you and your grown-up
                       kids will never forget such as "It's You I Like",
                       "Everything Grows Together" and of course, "Sometimes
                       People Are Good". All of his poems and songs kept giving
                       children permission to act out their feelings but to realize
                       that their actions would have consequences. So many of
                       the poems and songs have messages for children! This
                       book is one that your Second or Third Grader could read
                       on their own or a very young child would like to have read
to them! The ISBN # to order this book is 978-1-68369-113-6. There are colorful
water color illustrations by Luke Flowers and the book is from Fred Rogers' own
poems and song lyrics!

THANK YOU
During the season of Advent I want to express my thanks to all of the Sunday
School teachers and teacher substitutes who are Anne Nelsen (Middle School
Class), Rev. Earle Greene (Fourth Grade), Mrs. Staci Everaert (Third Grade),
Marnie Pyke, Dave Lerette and Patty Sarver (First and Second Grade) and to
Grace Cleary, Ruth Winningham, Marjorie Bell, and parents and grandparents
who help in the Pre-K and Kindergarten Class! I thank our reliable and best-
ever substitutes when staff are out and they include Colleen Loftus, Kara Parker
and Jeanine Detwiler as well as James Cohler.
I want to thank our Caregivers in the Nursery who
include Erin and Will Beatty, Sophia and Chloe
Kartsounes, Hillary Morris and others who are so helpful
but I do not have your names. Thank you! Thank you!

Merry Christmas!
Pray for the Children,
Dorinda Hicks
cell: 630- 709-5135
email: dhicks811@gmail.com
YOUTH CHOIR
A big thank you to all the singers who sang on November 3, for All Saints Day
and Bishop Lee's visit. You did a wonderful job singing our anthem. Thank you
also to the parents of these singers for helping to make everything run smoothly.
I truly appreciated your help.
Now it's time to prepare the music for the 4:00 pm Christmas Eve service on
Tuesday, December 24. This wonderful, joyful service is especially planned for
our younger worshippers. The music provided by the Youth Choir makes this a
special service for every member of the family. The adult choir will not be
singing with us for this service so it is especially important that all of our Youth
Choir members come and sing together.
The choir will also be singing on Sunday December 1, for the beginning of
Advent and the Jesse Tree decorating. We will have a short rehearsal after this
service. The choir will also be having our regular rehearsals after communion,
on December 8, 15, and 22, to prepare for the Christmas Eve service. Our
rehearsals will begin after communion and end at 11:45 am.
     On Christmas Eve, December 24, we will rehearse with Mr. Hoover
     and the organ, in the choir loft, at 3:15pm. This rehearsal is very
     important because it is right before we sing in the service. The singers
     will also participate in the Christmas Pageant during the service, and
     each child will need a parent helper to help them get in and out of their
     costume.
There will not be any choir rehearsal on Sunday, December 29. We will resume
our regular rehearsals on Sunday, January 5, 2020.
I'm really looking forward to the holidays and all the music our choir will be
singing. I hope everyone will be able to join us for our rehearsals and to sing in
church on December 1, and on Christmas Eve, December 24.

Sincerely,
Chris Stansbury.
HOLY BAPTISM
               Holy Baptism is administered on designated Sundays during
               the service. Holy Baptism is especially appropriate at the Easter
               Vigil, on the Day of Pentecost, on All Saints' Day (or the Sunday
               after), the Feast of the Baptism of Our Lord (the first Sunday
               after Epiphany) and the Bishop's visitation.

    The First Sunday after the Epiphany, January 12, 2020 –10:15 AM
                               or 7:45 AM if you would prefer
    Easter Vigil, Saturday, April 11, 2020 – 7:30 PM
    The Day of Pentecost – May 31, 2020 - 7:45 AM or 10:15 AM
Godparents must be baptized Christians. It is recommended that they be either
a confirmed member of this parish or active in their own parish. Please call the
Parish Office to arrange for the Baptism and to schedule pre-baptismal
instruction.

YOUTH GROUPS
The Youth Group's holiday service event will be Feed My Starving Children
again this year!! We had such a great turnout and so much fun last year that we're
excited to repeat this event. Our reserved time
is December 7 from 11:30 am–1:00 pm at
their Aurora packaging facility, so please
plan on having youth dropped off at St.
Andrews no later than 10:45 am, and they'll
be back and ready to be picked up at 2:00 pm
after the event.
DRIVERS ARE NEEDED. JT and I cannot fit all of the youth into our car, so we
will need help with volunteer parent drivers. If you are a driver, you are more than
welcome to stay and help at the event too! Please RSVP to JT or myself for your
youth participant or as a driver. JT (773) 217-2471, Melanie (630) 863-1023

               LET THERE BE HEAT!
               Anyone who has been on the third floor in the winter knows that it
               can be pretty cold. Proper heating is being installed on the third
               floor the first week of December. Additional electrical will be also
               be added to make way for the eventual addition of air-conditioning
               in the space.
EPISCOPAL CHURCH WOMEN

ST. LUCIA GUILD
St. Lucia Guild will have their annual Christmas meeting on
Wednesday, December 11th at the home of Nancy Stapleton,
1220 – 62nd Street, Downers Grove. The meeting will begin at
10:00 AM followed by the Christmas gift exchange and potluck
lunch.
Please call Nancy, 630-964-4494 if there are any questions
about the meeting or directions.
ECW DOLLARS

    HO-HO-HO!
ECW DOLLARS is ready for your
    CHRISTMAS SHOPPING NEEDS

               ORDER DATES ARE:
                     December 1
                     December 8
                     December 15

UNITED THANK OFFERING (UTO)
The United Thank Offering (UTO) is a ministry of The Episcopal Church for
the mission of the whole church. Through the UTO program, individuals are
invited to embrace and deepen a personal daily spiritual discipline of
gratitude. Twice yearly, these thank offerings are collected and blessed at the
Chicago Diocesan ECW Annual Meeting and the Diocesan Convention. All
funds collected through these thank offerings are gathered with offerings from
across the country to provide grants to parishes and social service agencies
connected to the Episcopal Church.
We have just completed our Fall UTO ingathering at St. Andrew's and the final
Fall offering was $407.56. Including our Spring ingathering ($325.16), St.
Andrew's will have contributed $732.72 to the UTO program this year. I am
very grateful for your incredible generosity. Once again, St. Andrew's has
shown gratitude for the many blessings of this parish.
Our Spring ingathering will be on March 15, 2020. Please
pick up a Blue Box in the Parish Hall and begin to place your
extra change in that box as a way to show your gratitude.

       O give thanks unto the LORD; for He is good;
                  for His mercy endureth forever." Psalm 136.

Joanne Schupbach
THE COOKIE WALK IS COMING!!
                      Save the date of Saturday, December 7. The sign up is in
                      the Gathering Space to bake and contribute your favorite
                      Christmas Cookies. Plan to BAKE, BAKE, BAKE (and
                      freeze) over Thanksgiving weekend!!

December 7 from 9:00 -10:30 AM cookies will be for sale in the Parish Hall "by
the pound" and you get to choose the ones you want. Get variety of cookies
without baking them all yourself.

Cookie drop-off will be Friday, December 6 during office hours,
9:00AM–3:00 PM and in the evening from 6:30-8:00 PM
Questions? Call Joanne Schupbach or Karin Anderson.

SAVE THE DATE!
Episcopal Church Women Lenten Retreat Day
March 14, 2020
St. Andrew's Episcopal Church

Whole Self Whole Heart: Our lives are divided into many parts. We feel the
push and pull of all we ask of ourselves and what others expect of us. We fail
ourselves and others too often. When we confess, "I have not loved you with
my whole heart" what is it that we are saying?

Brene Brown, an Episcopalian and research professor of Social Work and
author of many New York Times bestselling books, offers an answer to the
question of how to live with a whole heart. During a day long Lenten retreat,
The Rev Lisa Senuta will integrate Brene's work with contemplative practices,
large group learning, personal reflection and small group conversation to guide
you toward the transformative compassion of God.

The Rev Lisa Senuta has been an Episcopal Priest for
18 years, current rector of St James the Less in
Northfield IL. She is trained in guiding groups and in
Spiritual Direction through the Shalem Institute for
Spiritual Formation in Washington DC. She is
married to Chad and together they are raising their
daughters.
NEW SILVERWARE DONATION CORRECTION
On Celebration Sunday (October 21), I mistakenly said that the Vestry had
purchased new silverware for our use at parish events. The ECW has generously
provided the donation to us to purchase the new silverware. I am grateful to the
ECW for their generosity, and wanted to make sure to give credit where credit is
due.
Thanks,
Gregg+

     Dear People of St Andrew's

     Susan and I thank you from the bottom of our hearts for the
     wonderful reception on Sunday. I am so awed to have seen
     so many of you, although I felt like the bride at a wedding
     reception where I could only speak briefly and still missed
     speaking with many of you. Thanks to everyone who made
     the day possible and so joyous.

     I was positively beaming with joy at the worship services as
     we were in sacred community together, remembering how
     much we have shared on our journeys. I felt as Father
     Leswing said in his farewell sermon; "Don't cry because it's
     over, smile because it happened."

     St. Andrew's is a very special place. You are blessed to be
     growing in numbers and spiritually. You are blessed with
     growing families as well as wise elders and individuals who
     devotedly contribute to community.

     You will always have a warm place in our hearts.
     Deacon Tom with warmest regards from Susan
It's not too late to join us for Lunch!
               Sign up in the Gathering Space
                  by Sunday, December 1
            See or call Kurt (630-667-6221)

                                St. Andrew's

                    Friday, December 6, 2019

       $23.00 Cash or Check in advance to Kurt Wiesner.
   Price includes tax and gratuity – for another great luncheon at RBK
             A signup sheet is in the Gathering Space.
 If you didn't plan on attending and find you can last minute,
                         just show up!
December Birthdays
                              12   Kathy Seidler

1     Miles Boone             14   Noelle Kelly
      Joe Parker
                              16   Dan Mejdrech
2     Noreen Lopez                 Patty Sarver
      Patrick Anderson             Jillian Morris
                                   Al Woitovich
3     Bill Hedrick
      Bill Johnston           18   Alissa Kartsounes

4     Rolle Burgeson          19   David Pilz
      Laurie Mack                  Tim Hickey

 6    Jeff Burgeson           20   Holly Hickey
      Tom Sarver
      Jim Beatty              23   Ron Williams
      Jim Fiala
                              24   Leslie Andersen
10    Barb Minster                 Esther Anders
      Bob Von Dreele               Jake Morgan
      Jonathan Platt               David Morgan
      Christine Mountain
      Diana Rhoads            28   Thomas Mountain

11    Bobbie Sieja            29   Kristi Maher
                                   Pat Martin
                                   Terese Ciciora

     December Anniversaries
24     Bob & Jean Beatty
26     Chris & Anne Nelsen
30     Gregg & Laura Morris

JANUARY CROSSCURRENTS DEADLINE
        Friday, December 13
VESTRY RECRUITING
St. Andrew's is looking for Vestry members for 2020. Vestry members commit to
attend monthly Vestry meetings (always held the evening of the third Thursday of
the month), help to set the parish's direction, and listen for God's call to
service. At the annual meeting in January, the congregation will elect four new
Vestry members to serve for three years.
If you are interested in serving, contact one of the following members of the
Vestry Recruiting committee:
                                     ● Miles Boone
                                     ● Wendee Greene
                                     ● Kurt Wiesner
                                     ● Mike Spitalli
                                     ● Laura Howland

                        ANNUAL PARISH MEETING
                                    JANUARY 19, 2020
                          Our 135th Annual Parish meeting will be held on the
                          Second Sunday after the Epiphany, January 19, 2020
There will be ONE SERVICE ONLY at 9:00 AM. At this meeting we will elect
a Warden and four Vestry members and delegates to the Diocesan Convention.

ANNUAL REPORTS
It is also time to prepare reports for the Annual Parish Report. If you are the head
of an organization or committee, please type your report and submit it to the
Church Office No later than, Monday, January 6th. These may be submitted
as a paper copy, faxed or emailed as an attachment in Word to:
                    jrobbins@saintandrewschurch.net
                                    THANKS

              Watch for 2020 OFFERING ENVELOPES in the gathering
              space mid-December. Pick up the ones with your mailing label.
Reminder: If you give electronically, that form needs to be filled out and renewed
          annually. Additional forms will be located near the offering envelopes.
BUILDINGS & GROUNDS THANK YOUS
Buildings and grounds would like to thank Debbie Wilderman for her
participation this year.
 Deb was our lead person on the Parish Hall remodeling projects. She met
   with our consultant many times working on color combinations and blind
   materials. It took a long 6 months but in the end with participation with
   other church members she finished the project.
 She also worked with the contractor in developing the design for the
   Columbarium addition, getting the contract and scheduling installation
 She also planted the beautiful annual flowers
   around the church with the help of her husband.
   The flowers looked beautiful
 Please thank Deb for her hard work, when you see her around the church.
Buildings & Grounds would also like to thank: Jeff Roberts, Jeff Heller, Beverly
Lashus, Dave Pilz, and Gregg Morris for their participation cleaning up around the
building in preparation for upcoming events at the church.

GREEN TIP - FROM HOSPITALITY- GREEN COMMITTEE
"THE FOURTH R"
When it comes to knowing what to do with our garbage, most of us are familiar
with the mantra of the three R's: Reduce, Reuse, Recycle. But did you know
there's a fourth R? Before we get to that, here's a refresher on the first three:
     Reduce: Purchase products that require less packaging or to limit the
         waste you are producing.
     Reuse: Use a travel mug or reusable water bottle and avoid single-use
         bags.
     Recycle: Paper, plastic, glass, magazines, electronics, and more can be
         processed into new products while using fewer natural resources and
         less energy.
As recycling facilities struggle to keep up with the amount of waste they
receive, and China stopped accepting America's waste, recycling isn't the
best option. We all need to reduce our waste. For most of us, that means
buying less.
That brings us to fourth R: REFUSE. Refuse to buy, and
use what you have. Refuse plastic bottles, plastic bags,
straws, cups and plates that cannot be reused over time. Use
long-lasting, glass or paper alternatives.
St. Andrew's is committed to refusing to buy single-use plastics (straws,
disposable cups, plastic silverware). Most of these items cannot be recycled.
Instead, we're reusing silverware, plates, and mugs at coffee hour.
Let's practice the 4 R's at St. Andrew's and in our own homes.
AN EVENING WITH LOUISE KELLY
A musical performance with special guest artists.
      and Book Drive for SCARCE's Book Rescue

         Saturday, January 25, 2020
               Door open at 7:00 PM
            Show starts at 7:30 PM
                  $20 admission
            or $15 with a gently used book
Original music will be performed from Louise's last album
              "Cave Paintings and Silent Movies"
                    and from her new album,
                       "Two Gardens"
                 due to be released in April, 2020.
                       www.louisekelly.com
Please Save the Date
            for a repeat of last year's fun evening

         Saturday, February 15, 2020
                         6:30 - 9:30 PM
           Plan to join us for an evening that will include….
         Conversation, Dancing, Resting, Eating, and Relaxing
       Friends, Family, Neighbors, Visitors, all Guests Welcome
     Music will be provided by a surprise guest DJ (aka Fr. Gregg)
       Rock 'n Roll, Slow, Fast, Line, etc. - requests accepted

      Upstairs at St. Andrews - Third Floor
 More Information in January's Crosscurrents
  See Kurt Wiesner if you have any questions

DIRECTORY UPDATES
    ADDRESS CORRECTION:
            MANKIVSKY, Tony
            Unit 266, NOT 226
    PHONE CHANGE:
       CHENG / O'LEARY have dropped their landline.
          CHENG, Elaine 630-915-3564 (Cell)
2020 COLOR PHOTO DIRECTORY
FINAL 2 PHOTO DAYS
DECEMBER 1 & 8
                                As previously announced, we are updating our
                                2018 Color Photo Directory with a 2020 edition
                                to be printed and distributed at our Annual Parish
                                Meeting in January. We have two remaining
                                photography sessions, between and after Sunday
                                services on December 1 and December 8, for
                                family and individual photos. Miles Boone,
                                Senior Warden and professional photographer, is
                                our "Photo Master".

                                Photos will be taken in the 2nd floor "Brides
                                Room" #4 next to the Nursery from 9:00 AM
                                until 10:00 AM, and resume at the conclusion of
                                the 10:15 service until approximately noon.

A signup sheet is in the Gathering Space for you to indicate the day you plan to
have your photo taken. You do not have to notate any specific time, as the
process takes only a few minutes. There will be seating available in the hallway
outside the photo room.

Everyone will be asked to complete an information sheet verifying names, home
address, phone numbers (land line and/or cell), and e-mails, etc. This extremely
important information for communicating with our St. Andrew's members is
confidential and is not shared or distributed anywhere.

You may have a new photo taken, instruct us to use your picture from our
existing directory, or submit a personal photo. Please contact Jennifer Robbins
or Kurt Wiesner with any questions.

As we all know, having a photo directory to associate names with faces is a great
asset for our entire parish family, so please plan to participate in this import
event. Nothing will be sold or promoted so this is a totally stress-free, enjoyable
process.

Please be sure to have your Photo
and information included in our Directory!!!!!
Next
UPCOMING EVENTS FOR YOUR CALENDARS
   December 14            Advent Prayers & Labyrinth Dedication
                                  10AM-Noon

   December 15            All Parish Open House - 3:00-6:30 PM
                                @ Earle & Wendee Greene's
                          Advent Lessons & Carols – 7 PM

   December 17            ECW Ornament Exchange – 7PM
                               @ Kathy Johnston's
   January 19             Annual Parish Meeting
                                One Service – 9 AM

   January 25             Louise Kelly Concert – 7:30 PM
                                 upstairs@standrews

  February 9              Russ & Heidi Smith Visitation
                          Daughters of the King Tea

  February 15             Valentine Party/Dance
  February 26             Ash Wednesday

  March 6                 Life Line Screening

  March 14                Women's Retreat

  The Office will be Closed
     for Christmas
    December 24, 25, 26
     and December 31

  FROM THE PARISH REGISTER
      Pray for those who have been hospitalized
                    or had surgery
          Barb Kanzler, Carol Wandschneider

       Pray for those Confirmed and Received
Grace Bell Cleary                   David Jude Morgan
Connor Thomas Hickey                Jacob Holden Morgan
Russell William Johnston            Hillary Jane Morris
Frederick William Kuhlman           Colin Charles Nockels
Rose Nancy Kuhlman                  Luke Phillip Wilson
Harrison Hastings Maher
                    Vera Dicke
                    Barbara Sue O'Dell
                    Michelle Ashley Robbins

                          
                MILESTONES
              Pray for those who have died

                    Zane Schubert
               Colleague of Laura Morris

                     Louis Adams
           Great Uncle of Melanie Waszkowski
Saint Andrew's Episcopal Church
1125 Franklin Street Downers Grove, IL 60515-3551
             Phone 630-968-9188  FAX 630-968-0576
             E-MAIL email@saintandrewschurch.net
           Parish Website www.saintandrewschurch.net
           Diocesan Website www.episcopalchicago.org

                                  THE STAFF
The Right Rev'd. Jeffrey D. Lee                                      Bishop
The Rev'd. Gregg A. Morris                                           Rector
Kathryn R. Nazzarini                                   Parish Music Director
James Hoover                                                        Organist
Jennifer Robbins                                        Parish Administrator
Chris Stansbury                                        Youth Music Director
Dorinda Hicks                                Children's Ministry Coordinator
Sally Hedrick                                                      Chaplain
Joanne Schupbach                                                   Chaplain
Mike Spitalli                                                      Chaplain
Chris Ponstein                                                   Bookkeeper
Janine Pickett                                      Parents Day Out Director
Melanie & JT Waszkowski                                Youth Group Leaders

                       THE PARISH VESTRY
Miles Boone, Senior Warden                  Wendee Greene, Junior Warden
                    Mark Frankart, Parish Treasurer
                   Barbara O'Dell, Clerk of the Vestry
2017                       2018                          2019
Anna Chika                 Christopher Mountain          Jim Haley
James Cohler               Lisa Pocius                   Kurt Wiesner
Janie Bouzek Cross         Cathy Roberts                 Debbie Wilderman
Colleen Loftus                                           Pattie Woitovich

             WEEKLY WORSHIP OPPORTUNITIES
          Sunday             7:45 am         Holy Eucharist – Rite I
                            10:15 am         Choral Eucharist – Rite II
          Wednesday          7:00 am         Holy Eucharist
          Thursday           9:00 am         Holy Eucharist
          Saturday           7:30 am         Morning Prayer