Daikin Learning Institute 2019 Training Catalog - Daikin Applied
Page content transcription
If your browser does not render page correctly, please read the page content below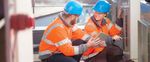 Daikin Learning Institute
                2019 Training Catalog
           The Industry Source for Advanced HVAC Training

Daikin Learning Institute delivers training essential to the success of your business and

employees. Join us for top-quality, product-specific programs designed to provide proficiency in

the operation, maintenance, and service of today's advanced HVAC technology.

IACET Accredited. IACET CEU Authorized.
Daikin Applied is accredited by the International Association for Continuing Education and
Training (IACET) and is authorized to issue the IACET CEU. We comply with IACET standards for
courses awarding Continuing Education Units (CEUs).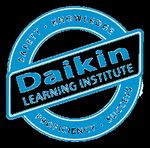 Welcome to Daikin Applied

Part of the largest HVAC company in the world
Daikin Applied delivers engineered, flexible solutions for commercial, industrial and institutional HVAC requirements.
We offer reliable products, knowledgeable applications expertise and responsive support.

Daikin Applied is part of Daikin Industries, a Fortune 1000 company and the largest air conditioning, heating,
ventilating and refrigeration company in the world. The company has earned a worldwide reputation for providing a
full line of quality products and expertise to meet the demands of our customers.

Safety. Knowledge. Proficiency. Success.

Daikin Learning Institute
Once you have made the investment in efficient, flexible Daikin HVAC equipment, taking
care of your investment should be a top priority. Daikin Learning Institute offers technical
service training courses to learn first hand, from the manufacturer, what it takes to get the
most out of your mechanical system.

Daikin Learning Institute offers industry-leading training programs for:

       •    heating, ventilating, and air conditioning (HVAC) professionals
       •    owner/ operators
       •    contractors and service technicians
       •    building and systems engineers
       •    designers, distributors, and sales reps
       •    internal employees

Daikin Learning Institute Safety Statement
The goal of Daikin Learning Institute is to provide product specific training, safe work procedures, and the information
needed to be proficient in operating and servicing Daikin products.

Knowledge and formal training of an applicable safe working culture, competency, practices and procedures for
working in the HVAC field is the obligation of the employer and individual prior to attending Daikin Applied equipment
training.

  Daikin Learning – Training the Industry

                                                            2
Payment, Scheduling, Registration, Logistics,

Enrollment        First-registered. First-attend.
                  Class size is limited and is offered on a first-registered, first-attend basis.

                  Matching students to courses
                  Training is most effective when students are matched with the appropriate courses. Use the
                  course content descriptions and learning outcomes to determine if the course matches the
                  learning need.

                  Two ways to enroll
                  You can enroll by completing the print or electronic enrollment form.
                      Complete a printed registration form and mail to: Daikin Applied/Attn: Daikin Learning
                        Institute 13600 Industrial Park Blvd. Plymouth, MN 55441. Email to:
                        daikinlearning@daikinapplied.com
                      Complete the online enrollment form at www.DaikinApplied.com and submit
                        electronically.

                  Confirmation of enrollment
                      Confirmation of enrollment will be sent to the student within five business days after
                        receipt of a paid registration. In the unlikely instance that a confirmation is not received
                        within the specified time, contact the Training Administrator, as we may not have
                        received your application.

                      When received, verify that all information listed on your confirmation is correct. Should
                        changes need to be made, contact the Training Administrator at
                        daikinlearning@daikinapplied.com. Registrations received without tuition paid in full
                        will not reserve your space.

                      If a class is full, we will contact the enrollee for standby or an alternate class date.

Payment           Payment must be received in advance of the training course.
                  Students will not be admitted if payment has not been made prior to the start of class.
                  Indicate your payment method on the registration form. Payment can be made using a
                  Major Credit Card. Complete the credit card information on the registration form.

Course            Most classes 8:00 AM to 5:00 PM
Scheduling        Classes begin at 8:00 AM and end at 5:00 PM (unless noted otherwise). Half days noted on
                  the schedule are completed by noon of the last class date shown on the calendar. Travel
                  arrangements should be made to accommodate this schedule.

 Daikin Learning – Training the Industry

                                                       3
Cancellation     Cancellations, substitutions, and schedule changes
Policy           Within 10 working days. Registrations cancelled within 10 working days prior to the course
                 start date will be charged the full course fee.
                 Less than four weeks. Cancellations made less than four weeks prior to the course start date
                 will be charged 50% of the course fee.
                 Substituting attendees. An alternate person may use a confirmed space without penalty and
                 substitutions may be made up until the start of class. It is the student's responsibility to
                 cancel hotel reservations.
                 Daikin Learning Institute reserves the right to make changes or alterations to the course
                 content or schedule. Daikin Learning Institute is not responsible for airline fees associated
                 with changing dates or cancellation of classes. In the unlikely event of a schedule change or
                 cancellation, every effort will be made to notify all registrants in a timely manner.

Hotel            Hotel reservations are student responsibility.
Information      Students are responsible for making their own hotel arrangements.

Transportation   Transportation to training center is student responsibility.
                 Students are responsible for their own transportation to and from the training center. Hotels
                 may not provide shuttle service, so check with them when making your reservations.

Factory Tours    Personal protection provided for tours.
                 The appropriate personal protection equipment will be provided if your course includes a
                 facility tour.
                 Students are required to wear steel toe shoes during the plant tour, at all times when passing
                 through the production areas, to and from the cafeteria through the plant and when
                 participating in the hands-on teardown and assembly of the compressors. Safety glasses will
                 be available for plant tours. Safety shoes are mandatory during compressor service courses.

Dress Code       Dress code and safety
                 Our dress code is business casual. No open toe shoes or shorts please. Safety shoes are
                 required when entering the production facility and for specific courses as noted.

Training         Training materials included in price of course.
Materials        Materials may include books, printed PowerPoints, flash drives and other resources. Please
                 plan accordingly for transporting materials back to your location.

Continuing       Awarding CEUs
Education        Students will review, discuss and be tested on learning outcomes at the conclusion of the
Units            courses where CEUs are awarded. Successful completion requires a passing score.

(CEU)s

Off-Campus       Off-campus training in your area
Training –

Daikin Learning – Training the Industry

                                                     4
Technical        Daikin Learning Institute offers commercial HVAC equipment operation and maintenance
Service          training programs at your location.
                 Note: Course scheduling based on trainer availability. Course fees based on number of course attendees
                 and travel required. A minimum number of students is required.
                 Off-campus training can be scheduled for these courses:
                        •   Principles of Air System Design
                        •   Principles of Chiller Plant Design
                        •   Principles of HVAC
                        •   Principles of Refrigeration
                        •   Installing and Configuring Intelligent Solutions®
                        •   Scroll Chiller Maintenance, Operation and Service
                        •   Air and Water-Cooled Screw Compressor Chiller Maintenance, Operation and
                            Service for Legacy equipment
                        •   Air and Water-Cooled Screw Compressor Chiller Maintenance, Operation and
                            Service for Pathfinder® equipment
                        •   Centrifugal Chiller Maintenance and Operation
                        •   Magnitude ® WMC Magnetic Bearing Model Chiller Maintenance & Operation
                        •   Magnitude® WME Magnetic Bearing Chiller Maintenance & Operation
                        •   MicroTech® III Controls for Applied Air Systems
                        •   Rooftop Packaged Unit, Rebel and Self-Contained Unit Operation & Maintenance
                        •   VFD Installation and Operation
                 Contact the Daikin Learning Institute to schedule off-campus training at your location.
                 email: daikinlearning@daikinapplied.com
                 Visit the Daikin Applied website for current schedules: www.DaikinApplied.com

                 Off Campus Training Terms and Conditions
                 Training at customer facilities complies with the following terms and conditions
                 Recording of classes. Audio or video recording of training sessions may be made only with
                 Daikin's prior express written permission. Any permitted recordings are subject to these
                 terms and conditions.

                     Content rights: All materials relating to training remain the property of Daikin Applied.
                        Copies or distribution of such material may be made only with Daikin's express prior
                        written consent.

                     Payments: All training sessions will be billed upon order. Payments will be subject to
                        Daikin's standard terms and conditions. If payment is past due at the scheduled start
                        date of the training, the instructor will perform training at the sole discretion of Daikin
                        Applied.                                                                        Continued…

                                                                 ...Off Campus Training Terms and Conditions Continued

Daikin Learning – Training the Industry

                                                       5
 Responsibilities: The customer is responsible for facilities, meals and logistics related
                         to the training unless prior arrangements have been made with Daikin Applied. Daikin
                         Applied assumes no responsibility for these items. Daikin will provide training and
                         materials for the number of registered participants. There will be an added charge for
                         additional students, based on the original price per student.

                     Scheduling: Training is by appointment only. Availability of instructors is at the sole
                         discretion of Daikin Applied.

                     Content: The purpose of training is to provide customers with information valuable to
                         the operation or maintenance of their equipment. Daikin retains the right to determine
                         appropriate content for the agreed-upon topic.

                 Warranty and Disclaimer
                 Training information will be materially similar to that used by Daikin Applied in training its own
                 technicians. In the event it is not, Daikin will provide corrected, updated, or additional
                 information, or, at its option, refund a pro rata portion of the price. THIS IS THE ONLY
                 WARRANTY AND THE CUSTOMER'S ONLY REMEDY WITH REGARD TO TRAINING.
                 THERE ARE NO OTHER WARRANTIES, EXPRESS OR IMPLIED. WITHOUT LIMITING
                 THE FOREGOING, THERE ARE NO IMPLIED WARRANTIES OF MERCHANTABILITY OR
                 FITNESS FOR A PARTICULAR PURPOSE. UNDER NO CIRCUMSTANCES WILL DAIKIN
                 BE LIABLE FOR INCIDENTAL OR CONSEQUENTIAL DAMAGES. Because of the variation
                 among participants' experience, prior training, and learning abilities, Daikin does not warrant
                 that any particular student will attain any particular level of expertise or competence and does
                 not warrant any particular results of the training. The customer must satisfy itself as to the
                 applicability and sufficiency of the training for its facility and resources. The customer will
                 defend, indemnify, and hold Daikin harmless against any claim arising out of or related to
                 training, and will waive subrogation of any such claim. Daikin may modify these terms and
                 conditions at any time, in its sole discretion, and such modifications shall be effective
                 immediately upon posting.
                 ©2018   Daikin Applied | (800) 432-1342 | www.DaikinApplied.com

Daikin Learning – Training the Industry

                                                         6
Two types of training. Endless benefits.

HVAC Theory and Design / Technical Service Training
Daikin Learning Institute offers two types of training: HVAC Theory & Design and Technical Service Training.
HVAC Theory and Design includes:
   Principles of Air System Design
   Principles of Chiller Plant Design
   Principles of HVAC
   Principles of Refrigeration
Technical Service training includes:

       Screw and Scroll Chillers
             o    Scroll Chiller Maintenance, Operation and Service
             o    Air and Water Cooled Screw Compressor Chiller Maintenance, Operation and Service for Legacy
                  equipment
             o    Air and Water Cooled Screw Compressor Chiller Maintenance, Operation and Service for Daikin
                  Pathfinder® equipment
       Centrifugal Chillers
             o    Centrifugal Chiller Maintenance and Operation
             o    Centrifugal Chiller Service
             o    Centrifugal Chiller Compressor Service and Repair
             o    Magnitude® WMC Magnetic Bearing Chiller Service and Repair

             o    Magnitude® WME Generation-I Magnetic Bearing Chiller Service and Repair

       Applied Air
             o    MicroTech® III Controls Course for Applied Air Products
             o    Rebel® Rooftop Service
             o    Rooftop Service (Maverick® and Roofpack®)
             o    Installing and Configuring Intelligent Solutions®
             o    Self-contained Units Service
             o    Water Source Heat Pump
             o    VFD Installation and Operation

Note: We may add or remove courses in either track (HVAC Theory and Design or Technical Service Training) based
on customer need. Click here for fees, locations, course dates, and prerequisites.

                                                           7
HVAC Theory and Design

Principles of Air System Design

Course Name             Principles of Air System Design

Course Description      Learn everything from basic theory and fundamentals of heat transfer, fluid dynamics
                        and psychrometrics to air-side application theory, fan and coil selection, duct design,
                        and air-side controls.
                        Several building types will be used in simulated interactions between design engineers
                        and sales engineers regarding hypothetical new construction and renovation projects.
Who Should Attend       Sales and application engineers and technicians

Prerequisites           Mechanical engineering degree or other engineering discipline with experience in
                        building systems. Completion of Principles of HVAC strongly recommended.
Learning Outcomes       Upon successful completion of this course, students will be able to:

                            Define air distribution methods and their pros and cons

                            Analyze psychrometrics and its use in HVAC design

                            Identify heating and cooling coil design and application

                            Assess fan types and their use in various applications

                            Distinguish the two most common methods of duct design

                            Learn fundamental acoustics in air-side systems

                            Understand DOAS and heat recovery system

                            Distinguish common codes and standards used in air-side design

 Daikin Learning – Training the Industry

                                                                                                    Return to List
                                                     8
Principles of Chiller Plant Design

Course Name            Principles of Chiller Plant Design

Course Description     Learn hydronics, pump design, condenser water systems, building loads and diversity,
                       terminal devices, constant and variable flow systems, chiller plant variations and
                       optimization, energy recovery, thermal storage, process applications, district cooling,
                       and mechanical room safety.
                       The course includes industry examples utilizing plans and specifications as homework
                       assignments.
Who Should Attend      Sales and application engineers and technicians

Prerequisites          Engineering degree or strong technical background. Completion of the Principles of
                       Refrigeration is strongly recommended.
Learning Outcomes      Upon successful completion of this course, students will be able to:

                           Demonstrate knowledge of pump design and selection

                           Assess how building load profiles affect chiller plant design

                           Learn all forms of chiller plant design including constant and variable flow
                             systems, how they work, and how they are controlled

                           Identify low temperature differential (∆T) issues across the evaporator and how
                             to resolve them

                           Analyze chiller plant optimization for energy efficiency

                           Distinguish what systems work best within different applications

Daikin Learning – Training the Industry

                                                                                                 Return to List
                                                    9
Principles of HVAC

Course Name            Principles of HVAC

Course Description     Learn the foundation and principles of heating, ventilation and air conditioning.
                       Students will be introduced to plans and specs, psychrometrics, space and building
                       loads, acoustics, motors and VFDs, indoor air quality, electrical power distribution,
                       hydronics and pumps, controls theory and components, and the BAS industry.
                       Workshops and homework assignments allow students to practice skills learned in
                       class.
Who Should Attend      Sales and application engineers and technicians

Prerequisites          Engineering degree or strong technical background with 0-5 years of field experience.

Learning Outcomes      Upon successful completion of this course, students will be able to:

                           Interpret the construction industry, the design process, and plans and specs

                           Apply psychrometrics, thermal comfort

                           Analyze controls theory and basic control components

                           Demonstrate knowledge of acoustics for HVAC equipment

                           Define controls integration and electrical power distribution

                           Assess motor and variable frequency drive operation and theory

Daikin Learning – Training the Industry

                                                                                                   Return to List
                                                   10
Principles of Refrigeration

Course Name            Principles of Refrigeration

Course Description     Learn the foundation and get a thorough understanding of the refrigeration circuit, the
                       heart of the HVAC system.
                       Students will be introduced to the fundamentals of thermodynamics and heat transfer,
                       PH diagrams, ideal refrigeration circuits, heat exchanger and compressor design,
                       refrigerants and refrigerant piping. Hands-on application and homework assignments
                       allow students to practice skills they learn in class.
Who Should Attend      Sales and application engineers and technicians

Prerequisites          Engineering degree or strong technical background with 0-5 years of field experience.

Learning Outcomes      Upon successful completion of this course, students will be able to:

                           Understand refrigeration system design including single and multi-stage
                              systems

                           Assess refrigeration modification including sub-cooling, hot-gas reheat and hot-
                              gas bypass

                           Distinguish the strengths and weaknesses of different compressor types as well
                              as appropriate situations to apply them

                           Analyze how refrigeration systems should be applied to deliver efficient and
                              reliable performance

                           Identify advanced technology, such as magnetic bearing compressors, and how
                              it benefits building owners and other customers

                           Define current types, policies and environmental issues surrounding
                              refrigerants

Daikin Learning – Training the Industry

                                                                                                  Return to List
                                                     11
Technical Service Training

Scroll Chiller Maintenance, Operation & Service
Course Name             Scroll Chiller Maintenance, Operation & Service Course

Course Description      Learn the AGZ and WGZ product features, installation requirements, and service
                        procedures for Daikin commercial Reciprocating & Scroll compressor products.
Who Should Attend       Maintenance and service technicians

Prerequisites           None

Learning Outcomes       Upon successful completion of this course, students will be able to:

                            Analyze
                                chilled-water systems
                                operational data using log sheets and fault history
                                and define AGZ & WGZ unit components and chiller cycle review
                            Identify different types of chillers and their manufacturing processes during a
                               plant tour and product review

                            Interpret wiring diagrams, legends, symbols and notes

                            Evaluate split systems and field piping

                            Troubleshoot motor protection for semi-hermetic & scroll compressors

                            Operate
                                MicroTech® controls using hands-on lab sessions
                                and program MicroTech® chiller controllers and capacity control systems
                            Describe
                                operation and design of Scroll compressors
                                refrigerant safety practices
                            Perform general maintenance & service
Technical Support       Upon completion of this training course, students will be provided access to the Daikin
                        Applied Chiller Technical Response Center for a period of three years. Technical
                        assistance is limited to product(s) where the student successfully completed training.

 Daikin Learning – Training the Industry

                                                                                                   Return to List
                                                    12
Air and Water-Cooled Screw Chiller Maintenance, Operation, and Service Course for
Legacy equipment.
Course Name            Air and Water-Cooled Screw Chiller Maintenance, Operation, and Service Course for
                       Legacy equipment.
Course Description     Learn the product features, operation, maintenance and service requirements for
                       Daikin Screw chiller products. Products covered include AGS and WGS air-cooled
                       Screw chillers.
Who Should Attend      Maintenance technicians and building engineers

Prerequisites          None

Learning Outcomes      Upon successful completion of this course, students will be able to:

                           Define and analyze the basic cycle of air and water-cooled chillers

                           Distinguish:
                               the difference between DX and flooded evaporators
                               between the different software versions for specific Daikin Applied products
                           Describe Screw compressor & chiller design & components:

                           Identify:
                               and operate MicroTech® Microprocessor controls for AGS and WGS during
                                hands-on lab sessions
                               chilled-water and condenser-water systems
                           Assess Electronic Expansion Valve (EXV) operation

                           Diagnose and maintain Solid-State, Wye Delta & VFD Starters

                           Perform general maintenance and service, evacuation, refrigerant & oil
                              charging procedures

                           Analyze operational data using log sheets and fault history

Technical Support      Upon completion of this training course, students will be provided access to the Daikin
                       Applied Chiller Technical Response Center for a period of three years. Technical
                       assistance is limited to product(s) where the student successfully completed training.

Daikin Learning – Training the Industry

                                                                                                  Return to List
                                                    13
Air and Water-Cooled Screw Chiller Maintenance, Operation, and Service Course for
Daikin Pathfinder® equipment.
Course Name            Air and Water-Cooled Screw Chiller Maintenance, Operation, and Service Course for
                       Pathfinder® equipment.
Course Description     Learn the product features, operation, maintenance and service requirements for
                       Daikin Screw chiller products. Products covered include AWS, AWV and WWV air-
                       cooled Screw chillers.
Who should attend      Maintenance technicians and building engineers

Prerequisites          None

Learning outcomes      Upon successful completion of this course, students will be able to:

                           Define and analyze the basic cycle of air and water-cooled chillers

                           Distinguish:
                               the difference between DX and flooded evaporators
                               between the different software versions for specific Daikin Applied products
                           Describe Screw compressor & chiller design & components:

                           Identify:
                               and operate MicroTech® Microprocessor controls for AGS and WGS during
                                hands-on lab sessions
                               chilled-water and condenser-water systems
                           Assess Electronic Expansion Valve (EXV) operation

                           Diagnose and maintain Solid-State, Wye Delta & VFD Starters

                           Perform general maintenance and service, evacuation, refrigerant & oil charging
                              procedures

                           Analyze operational data using log sheets and fault history

                           Secure removal and replacement of compressors and compressor drives

Technical Support      Upon completion of this training course, students will be provided access to the Daikin
                       Applied Chiller Technical Response Center for a period of three years. Technical
                       assistance is limited to product(s) where the student successfully completed training

Daikin Learning – Training the Industry

                                                                                                 Return to List
                                                  14
Centrifugal Chiller Maintenance & Operation

Course Name             Centrifugal Chiller Maintenance & Operation

Course Description      Learn to maintain, operate, troubleshoot, and analyze performance of standard, non-
                        magnetic Daikin Centrifugal chillers.
Who should attend       Maintenance technicians and building engineers

Prerequisites           To maximize the benefit of the course, the student should have a basic understanding
                        of refrigeration and air-conditioning systems.
Learning outcomes       Upon successful completion of this course, students will be able to:

                            Define and analyze the basic cycle of water-cooled chillers

                            Identify:
                               centrifugal compressor components and describe operation
                               different types of chillers and their manufacturing processes during a plant
                                tour and product review
                               components and describe function of Wye-Delta, Solid-State, VFD
                                compressor starters
                            Troubleshoot:
                               compressor lubrication circuit
                               and adjust inlet guide vane control system
                            Describe:
                               MicroTech 200 and MicroTech II control system components and function
                                and interpret wiring diagrams, legends, symbols and notes
                            Analyze:
                               flooded evaporator with EXV control
                               and interpret operational data using MT II trends and log sheets
                            Operate MicroTech controls during hands-on lab sessions
                                              ®

                            Optimize performance with compressor VFD controls

                            Perform Centrifugal chiller maintenance

Technical Support       Upon completion of this training course, students will be provided access to the
                        Daikin Applied Chiller Technical Response Center for a period of three years.
                        Technical assistance is limited to product(s) where the student successfully
                        completed training.

Daikin Learning – Training the Industry

                                                                                                   Return to List
                                                  15
Centrifugal Chiller Service
Course Name             Centrifugal Chiller Service

Course Description      Learn to troubleshoot and service the Daikin Centrifugal Chiller.
                        Note: Many students choose to combine Centrifugal Chiller Service and Centrifugal Chiller
                        Service and Compressor Repair. They are offered back-to-back for convenience.
Who Should Attend       Students should have a minimum of 5 years' experience with Centrifugal chillers to
                        maximize the benefit of this course.
                        A mechanical contractor doing installation, maintenance and repairs of centrifugal
                        chillers is eligible to send qualified technicians to this course. The technician should
                        have a good working knowledge of the refrigerant cycle, power and control circuitry,
                        and be skilled in the use of standard service tools and electrical meters.
Prerequisites           This course is a prerequisite for Centrifugal Chiller Compressor Service and Repair.

Learning Outcomes       Upon successful completion of this course, students will be able to:

                             Define and analyze the basic cycle of water-cooled chillers

                             Identify:
                                centrifugal compressor components and describe operation
                                different types of chillers and their manufacturing processes during a plant
                                 tour and product review
                                components of compressor starters, solid-state, and VFD starters
                             Troubleshoot:
                                compressor lubrication circuit
                                and adjust inlet guide vane control system
                             Describe:
                                MicroTech 200 and MicroTech II control system components and function
                                 and interpret wiring diagrams, legends, symbols and notes
                                Describe MicroTech® system software and operation
                             Analyze:
                                flooded evaporator with EXV control
                                and interpret operational data using MT II trends and log sheets
                             Operate MicroTech controls during hands-on lab sessions
                                               ®

                             Assess and operate cooling tower operation & maintenance

                             Optimize performance with compressor VFD controls

                             Perform Centrifugal chiller maintenance
Technical Support       Upon completion of this training course, students will be provided access to the Daikin
                        Applied Chiller Technical Response Center for a period of three years. Technical
                        assistance is limited to product(s) where the student successfully completed training.

Daikin Learning – Training the Industry

                                                                                                         Return to List
                                                      16
Centrifugal Chiller Compressor Service and Repair
Course Name            Centrifugal Chiller Service and Compressor Repair

Course Description     Learn to disassemble and reassemble Daikin compressors, to fit and adjust internal
                       operation parts, and to understand normal compressor functions that allow technicians
                       to diagnose the cause of deviations from the norm.
Who Should Attend      Students should have a minimum of 5 years' experience with Centrifugal chillers to
                       maximize the benefit of this course.
                       A mechanical contractor doing installation, maintenance and repairs of centrifugal
                       chillers is eligible to send qualified technicians to this course. The technician should
                       have a good working knowledge of the refrigerant cycle, power and control circuitry,
                       and be skilled in the use of standard service tools and electrical meters.
Prerequisites          Centrifugal Chiller Service is required prior to attending Compressor Repair. Courses
                       are offered back-to-back for convenience.
                       Safety shoes required for week two Compressor Repair.
Learning Outcomes      Upon successful completion of this course, students will be able to:

                           Perform centrifugal compressor repair procedures and processes

                           Disassemble and reassemble compressors. The class rotates between the
                              following 4 groups: CE050 and Oil Pumps, CE063, CE079 and CE100, CE087
                              and CE126

                           Troubleshoot and solve oil-loss issues
Technical Support      Upon completion of this training course, students will be provided access to the Daikin
                       Applied Chiller Technical Response Center for a period of three years. Technical
                       assistance is limited to product(s) where the student successfully completed training.

Daikin Learning – Training the Industry

                                                                                                    Return to List
                                                    17
Magnitude® WMC Magnetic Bearing Chiller Service & Repair
Course Name            Magnitude® WMC Magnetic Bearing Chiller Service & Repair

Course Description     Learn how to maintain, operate, troubleshoot, and repair Daikin Magnitude® WMC
                       Magnetic Bearing Chillers. Compressor monitor software is provided.
Who Should Attend      Maintenance and service technicians

Prerequisites          Students should have a minimum of 5 years' experience with Centrifugal chillers to
                       maximize the benefit of this course. The Magnitude chiller uses a centrifugal
                       compressor that has advanced technology.
Learning Outcomes      Upon successful completion of this course, students will be able to:

                           Define and analyze the basic refrigeration cycle of water chillers

                           Distinguish the three different vintages of WMC chillers

                           Describe
                              magnetic bearing with VFD compressor design and operation
                              the purpose and function of WMC part-load-balance valves
                           Identify
                              different types of chillers and their manufacturing processes during a plant
                               tour and product review
                              and describe the hardware & software of MicroTech® II for the WMC control
                               system
                           Operate
                              compressor monitor software interface (computers recommended with
                               Windows XP or later)
                              MicroTech® II controls using hands-on lab sessions
                           Analyze
                              flooded evaporator with EXV control
                              operational data using MT II trends and log sheets
                           Perform
                              compressor repair & diagnostics
                              WMC chiller maintenance
                           Utilize compressor test harness (provided) for safe testing
Technical Support      Upon completion of this training course, students will be provided access to the Daikin
                       Applied Chiller Technical Response Center for a period of three years. Technical
                       assistance is limited to product(s) where the student successfully completed training.

Daikin Learning – Training the Industry

                                                                                                  Return to List
                                                   18
Magnitude® WME Generation-I Magnetic Bearing Centrifugal Chiller Service & Repair
Course Name            Magnitude® WME Generation-I Magnetic Bearing Centrifugal Chiller Service & Repair

Course Description     Learn how to maintain, operate, troubleshoot, and repair the Magnitude WME
                       magnetic bearing chillers. Compressor service software is provided. This course
                       includes an introduction to WME Generation II.
Who Should Attend      Maintenance and service technicians

Prerequisites          Students should have a minimum of 5 years' experience with Centrifugal chillers to
                       maximize the benefit of this course. The Magnitude chiller uses a centrifugal
                       compressor that has advanced technology.
Learning Outcomes      Upon successful completion of this course, students will be able to:

                           Define and analyze the basic refrigeration cycle of water chillers

                           Identify
                              different types of chillers and their manufacturing processes during a plant
                               tour and product review
                              MicroTech E® control system components
                           Navigate MicroTech E for Magnitude WME software
                                                ®

                           Analyze flooded evaporator with EXV control

                           Describe
                              magnetic bearing centrifugal chiller & compressor design & operation
                              the purpose and function of WME REV/part-load-balance valves
                              variable speed drive components and operation
                           Optimize operation of cooling tower controls with Magnitude WME chillers

                           Use trend analysis software

                           Perform general maintenance procedures
Technical Support      Upon completion of this training course, students will be provided access to the Daikin
                       Applied Chiller Technical Response Center for a period of three years. Technical
                       assistance is limited to product(s) where the student successfully completed training.

Daikin Learning – Training the Industry

                                                                                                  Return to List
                                                   19
MicroTech® III Controls for Applied Air Products
Course Name            MicroTech® III Controls for Applied Air Products

Course Description     Learn the components, features, programming, set-up, and service of Daikin
                       MicroTech® III controllers. Includes hands-on training with MT III simulators.
Who Should Attend      Maintenance and service technicians

Prerequisites          Students should have an understanding of the refrigeration cycle, basic electronics
                       and simple control circuits. We recommend that students review IM-919 and OM-920
                       prior to the start of class.

                       MicroTech® III Controls for Applied Air Products is required prior to attending the following
                       courses: Rooftop Service, Rebel® Rooftop Service, and Self-Contained Service

Learning Outcomes      Upon successful completion of this course, students will be able to:

                            Identify MicroTech III (MT III) controller and components and describe the
                                               ®

                              purpose/function of each

                            Navigate & modify common settings and parameters in MicroTech III
                                                                                          ®

                              controller, and operate MT III per the Daikin Operations Manual

                            Access and utilize Repair Parts List. Controller Software code and technical
                              resources via company website

                            Describe programming sequences of operation in all modes and states

                            Adjust MT III settings, parameters and unit configuration to meet job
                              requirements

                            Install MT III software updates and optional accessories

                            Utilize MT III controller as a diagnostics and troubleshooting tool

                            Interpret MT III related wiring diagrams, legends, symbols, and notes
Technical Support      Technical Support for Applied Air Products is available separate from the successful
                       completion of training.

Daikin Learning – Training the Industry

                                                                                                             Return to List
                                                       20
Rebel® Rooftop Service
Course Name            Rebel® Rooftop Service Course

Course Description     Learn the product features, installation requirements, and service procedures for the
                       Daikin Rebel® Rooftop units including Rebel Inverter technology.
Who Should Attend      Maintenance and service technicians

Prerequisites          Students should have an understanding of the refrigeration cycle, basic electronics,
                       and simple control circuits. The course will use these basic concepts to develop an
                       understanding of the Daikin Rebel® Rooftop products. We recommend that students
                       review IM-1125 and OM-1141 prior to the start of class.

                       MicroTech® III Controls for Applied Air Products required prior to attending this course.

Learning Outcomes      Upon successful completion of this course, students will be able to:

                            Install and commission Daikin Rebel Rooftop units using standard methods

                            Identify and distinguish the purpose and function of Rebel components

                            Describe Rebel Inverter technology and explain unit sequence of operation in
                              all modes and states

                            Navigate & modify adjustment settings and parameters in MicroTech III (MT
                                                                                              ®

                              III) controller and operate MT III to meet job specifications

                            Utilize electrical meters, wiring diagrams, and MT III controller for unit
                              diagnostics and troubleshooting

                            Demonstrate preparation, set-up and operation for Daikin Rebel gas, electric,
                              and hot-water heat

                            Prepare and report accurate commissioning data on Daikin Warranty
                              Registration Form

                            Perform proper preventative maintenance per the Daikin Operations Manual
Technical Support      Technical Support for Applied Air Products is available separate from the successful
                       completion of training

Daikin Learning – Training the Industry

                                                                                                             Return to List
                                                       21
Rooftop Service
Course Name            Rooftop Service Course (Maverick® and Roofpack®)

Course Description     Identify product features, installation, operation, maintenance and service procedures
                       for Daikin Applied Rooftops.
Who Should Attend      Maintenance and service technicians

Prerequisites          Students should have an understanding of the refrigeration cycle, basic electronics,
                       and simple control circuits. The course will use these basic concepts to develop an
                       understanding of the Daikin Rooftop products. We recommend that students review
                       IM-893 and IM-1058 prior to the start of class.

                       MicroTech® III Controls for Applied Air Products required prior to attending this course.

Learning Outcomes      Upon successful completion of this course, students will be able to:

                            Install and commission Daikin Rooftop units using standard methods

                            Identify and distinguish the purpose and function of Rooftop components

                            Describe unit sequence of operation in all modes and states

                            Navigate and modify adjustment settings and parameters in MicroTech III (MT
                                                                                                ®

                              III) controller, and operate MT III to meet job specifications

                            Utilize electrical meters, wiring diagrams, and MT III controller for unit
                              diagnostics and troubleshooting

                            Demonstrate preparation, set-up, and operation for Daikin Rooftop gas, electric
                              and hot-water heat

                            Prepare and report accurate commissioning data on Daikin Warranty
                              Registration Form

                            Perform proper preventative maintenance per the Daikin Operations Manual
Technical Support      Technical Support for Applied Air Products is available separate from the successful
                       completion of training

Daikin Learning – Training the Industry

                                                                                                             Return to List
                                                       22
Installing and Configuring Intelligent Solutions®
Course Name            Installing and Configuring Intelligent Solutions®

Course Description     Learn about system control solutions offered by Daikin Applied Intelligent Solutions®,
                       including Intelligent Systems™ (IS) and Intelligent Equipment® (IE). Focus is on
                       installation and configuration of these solutions with an emphasis on hands-on
                       experience throughout each session.
Who Should Attend      Technicians new to the industry and technicians with industry experience but limited
                       knowledge of Daikin Applied system controls solutions
Prerequisites          Students should have some knowledge of Daikin Applied equipment (Applied Air,
                       Applied Terminal, and Chillers).
Learning outcomes      Upon successful completion of this course, students will be able to:

                           Understand Intelligent Systems™ (IS) and Intelligent Equipment (IE), including
                                                                                          ®

                             features, applications, and hardware

                           Demonstrate the installation and commissioning of IS (including System
                             Manager)

                           Practice and perform troubleshooting of:
                              IS and using the IS user interface
                              IE and IE technical interface
                           Install IE retrofit kits
Technical Support      Technical Support for Intelligent Solutions products is available separate from the
                       successful completion of training.

Daikin Learning – Training the Industry

                                                                                                  Return to List
                                                       23
Self-Contained Service
Course Name            Self-Contained Service

Course Description     Learn the AGZ and WGZ product features, installation requirements, and service
                       procedures for Daikin Self-Contained units.
Who Should Attend      Maintenance and service technicians

Prerequisites          Students should have an understanding of the refrigeration cycle, basic electronics
                       and simple control circuits. The course will use these basic concepts to develop an
                       understanding of the Daikin Self-Contained product. We recommend that all students
                       review IM-1032 prior to the start of class.

                       MicroTech® III Controls for Applied Air Products required prior to attending this course.

Learning Outcomes      Upon successful completion of this course, students will be able to:

                            Install and commission Daikin Self-Contained (SWP & SWT) units using
                              standard methods

                            Identify and distinguish the purpose and function of Self-Contained components

                            Describe unit sequence of operation in all modes and states

                            Navigate & modify adjustment settings and parameters in MicroTech III (MT
                                                                                              ®

                              III) controller, and operate MT III to meet job specifications

                            Utilize electrical meters, wiring diagrams, and MT III controller for unit
                              diagnostics and troubleshooting

                            Demonstrate the preparation, set-up, and operation for Daikin Self-Contained
                              gas, electric, and hot-water heat

                            Prepare and report accurate commissioning data on Daikin Warranty
                              Registration form

                            Perform proper preventative maintenance per the Daikin operations manual
Technical Support      Technical Support for Applied Air Products is available separate from the successful
                       completion of training

Daikin Learning – Training the Industry

                                                                                                            Return to List
                                                       24
Water Source Heat Pump
Course Name            Water Source Heat Pump

Course Description     Commission, maintain, operate, and troubleshoot Water Source Heat Pumps,
                       MicroTech® III, and Mark IV controls. Classroom sessions include hands-on exercises
                       using controls simulators and actual operational units.
Who Should Attend      Owners, Operators, Maintenance Personnel and Service Technicians

Prerequisites          Read and review IM-1139 and IM-1059 prior to the start of class.

Learning Outcomes      Upon successful completion of this course, students will be able to:

                           Define and analyze basic unit design
                                                ®          ®
                           Identify SmartSource , Enfinity , Console, Vertical Stack, Vertical, Horizontal
                             Water Source Heat Pump

                           Perform unit installation

                           Navigate MicroTech III and Mark IV
                                              ®

                           Assess ECM Motor Operation and Speed Settings Options
Technical Support      Technical Support for Applied Air Products is available separate from the successful
                       completion of training

Daikin Learning – Training the Industry

                                                                                                 Return to List
                                                   25
VFD Installation and Operation
Course Name            VFD Installation & Operation

Course Description     Learn the skills to install, start-up, commission and troubleshoot Daikin MD-4 and MD-
                       5 VFDs. Participants will learn VFD specifications, features/benefits, options,
                       installation methods and procedures, Daikin-specific wiring methods and diagrams,
                       setup and programming, including Macros and troubleshooting using diagnostic
                       menus.
Who Should Attend               Daikin Applied Factory employees who work with our CAT II products
                                Daikin Applied Sales Reps and Offices that want to have the ability to serve
                                 their customers better
                                Daikin Applied Parts Distributors
                                Service Contractors referred by Daikin Applied Reps or Distributors
Prerequisites          1-2 years of experience working with HVAC electrical systems and components
Learning Outcomes      Upon successful completion of this course, students will be able to:

                           Identify the ABB VFD components and their functions and recognize the
                               difference between the MD-4 and MD-5

                           Installation, wiring and programming of the VFD

                           Describe VFD commissioning process

                           Identify start-up faults and troubleshooting steps
Final Outcomes         At the completion of this course, the student will be certified to install, start and
                       commission Daikin MD-4 and MD-5 VFDs.

Daikin Learning – Training the Industry

                                                                                                      Return to List
                                                     26
Our People

    Name          Position                    Experience                     Education /            Photo
                                                                            Qualifications

Laura Masica   Senior Director,   As a Learning and Development         Laura earned her B.A.
Plymouth, MN   Daikin Learning    leader with 20+ years of business     in Business with a
               Institute          experience, Laura drives business     concentration in
                                  results by creating innovative        Accounting from
                                  solutions in education through the    College of St.
                                  integration of technology and         Catherine and a M. Ed
                                  unleashing the potential of each      in Business from the
                                  individual and their unique skills    University of
                                  and capabilities.                     Minnesota.
                                  Laura can be reached at :
                                  laura.masica@daikinapplied.com
Traye Hogge    Senior             Traye began his career with Daikin    Traye earned his B.S.
Staunton, VA   Manager,           in 2011 as a Technical Support        in Management and
               Learning           Analyst.                              Organizational
               Operations         • Has over 20 years of industry       Development from
                                    experience 10 years were in the     Eastern Mennonite
                                    field as a service technician       University and his
                                    repairing equipment.                MBA with a
                                                                        concentration in
                                  • Joined Daikin Learning Institute
                                                                        Project Management
                                    in 2017, assuming management
                                                                        from Columbia
                                    responsibility for operations and
                                                                        Southern University.
                                    deployment.
                                  Traye can be reached at :
                                  traye.hogge@daikinapplied.com
Robin Breth    Manager,           Robin began her career with Daikin    Robin earned her B.A.
Plymouth, MN   Professional       Applied over 35 years ago and has     in Business
               Development        held many roles within Daikin         Management from
               Training           Applied                               Augsburg College in
                                  • Has knowledge of multiple           St. Paul and an M.A. in
                                    generations of Daikin products      Human Resource
                                                                        Management from
                                  • Is a leader in the areas of
                                                                        Concordia University.
                                    business planning and execution
                                  Robin can be reached at:
                                  robinm.breth@daikinapplied.com

                                                                                                  Return to Top
                                                      27
Name           Position                       Experience / Qualifications                         Photo

Kim Benson     Training / LMS   Kim began her career with Daikin Learning Institute in 2013.
Plymouth, MN   Administrator,   Here she has been instrumental in applying our LMS systems,
                                scheduling training and managing logistics. Prior to joining
                                Daikin Applied Kim worked in hospitality as an event manager
                                where she gained valuable experience in customer service and
                                planning.
                                Kim can be reached at kimberly.benson@daikinapplied.com
Linda Custer   Training / LMS   Linda began her career with Daikin Applied over 26 years ago.
Staunton, VA    Administrator   She has spent 19 years working with the Daikin Learning
                                Institute. With experience in scheduling, logistics and design,
                                Linda has successfully managed all aspects of training
                                administration. Linda was instrumental in the application and
                                fulfillment of achieving accreditation through the International
                                Association of Continuing Education and Training (IACET).
                                Linda can be reached at linda.custer@daikinapplied.com

 Daikin Learning – Training the Industry

                                                                                                   Return to Top
                                                     28
Name         Position                    Experience                        Education /             Photo
                                                                              Qualifications

Perry            Technical      Perry has been a technical service        Perry earned his
Thompson       Service Writer   writer at Daikin Applied for six years.   Associates of Applied
Staunton, VA                    Perry:                                    Science in Information
                                                                          Technology from Blue
                                • Has over 20 years of experience
                                                                          Ridge Community
                                  in CAD design and custom
                                                                          College. He is fluent in
                                  software development for multiple
                                                                          visual basic and
                                  industries
                                                                          experienced with
                                Perry can be reached at                   database
                                ralph.thompson@daikinapplied.com          management.
Steve            Learning       Steve has over 40 years of                Steve earned his
Selgestad       Operations      experience in the industry 25 of          Associates of Applied
Staunton, VA    Manager,        which has been working with Daikin        Science in HVAC and
               Senior HVAC      Applied as a remote factory service       a B.S. in Technology
                Instructor      technician, a regional trainer, and       from the University of
                                most recently the service training        South Dakota.
                                manager with the Daikin Learning
                                Institute.
                                Steve:
                                • Is a Certified instructor for Daikin
                                  Screw, Centrifugal, and WMC
                                  and WME magnetic bearing
                                  chillers
                                • Worked with Daikin Applied
                                  Technical Response Center to
                                  develop software manuals for
                                  Daikin WMC product.
                                Steve can be reached at:
                                steve.selgestad@daikinapplied.com

 Daikin Learning – Training the Industry

                                                                                                     Return to Top
                                                      29
Name         Position                  Experience                      Education /           Photo
                                                                          Qualifications

Tony Blake     Senior HVAC   Tony has over 22 years of experience      Tony's experience
Staunton, VA    Instructor   with Daikin. He joined Daikin             includes
                             Learning Institute transferring from      commissioning,
                             the Daikin Applied Richmond Service       servicing, analyzing
                             office where he worked as a senior         and maintaining
                             HVAC field service technician.             Daikin chillers.
                             Tony:
                             • Worked as a Senior Technical
                                Support Specialist in the Chiller
                                Technical Response Center
                             • Has technical experience with
                                chillers and practical experience in
                                field service and customer
                                relations
                             • Is bi-lingual and develops training
                                programs and presentations in
                                Spanish for our Latin American
                                customers
                             Tony can be reached at :
                             anthony.blake@daikinapplied.com
Tom            Senior HVAC   Tom has over 31 years of experience       Tom earned his
Dickinson       Instructor   working within the HVACR industry in      Associates of Applied
Dallas, TX                   various roles such as :                   Science in
                             • Control Supplier                        Commercial
                                                                       Refrigeration, Air
                             • Application Engineer
                                                                       Conditioning and
                             • Project Manager                         Heating from
                             • Technical Instructor                    Oklahoma State
                             • Manager of Technical Training           University and holds
                                                                       certifications as a
                                                                       master trainer and
                                                                       training
                                                                       manager/director
                             Tom can be reached at:                    from Langevin
                             thomas.dickinson@daikinapplied.com        Learning Services.

 Daikin Learning – Training the Industry

                                                                                               Return to Top
                                                   30
Name         Position                  Experience                       Education /           Photo
                                                                           Qualifications

Robert          Senior HVAC   Robert has over 45 years of               Robert is a licensed
Hollembeak       Instructor   experience in commercial and              HVACR contractor in
Staunton, VA                  industrial HVACR, the last 20 years       Georgia & North
                              with Daikin Applied.                      Carolina. He is an
                              Robert:                                   ACCA registered
                                                                        Refrigerant
                              • Is a Certified Centrifugal, Rotary
                                                                        Transition &
                                screw, Reciprocating, Scroll and
                                                                        Recovery Proctor.
                                MicroTech® chiller control instructor
                              • Reviews and composes service
                                literature and procedures
                              • Participated in ASHRAE handbook
                                review workshops
                              • Provides remote on-site customer
                                training & global technical support
                              Robert can be reached at:
                              robert.hollembeak@daikinapplied.com
Larry Heyer     Senior HVAC   Larry started with Daikin Applied first   Larry served with the
Charlotte, NC    Instructor   as the Southeast Regional Service         U.S. Navy as an
                              Trainer before joining Daikin Learning    Instructor and has
                              Institute.                                over 26 years of
                              Larry:                                    experience in the
                                                                        industry in
                              • Has worked in service operations,
                                                                        mechanical plant
                                supervision, nuclear power
                                                                        operation and
                                operation and formal technical
                                                                        maintenance.
                                training as a naval Instructor
                              • Develops training programs and
                                presentations

                              Larry can be reached at:
                              larry.heyer@daikinapplied.com

 Daikin Learning – Training the Industry

                                                                                                Return to Top
                                                   31
Name         Position                   Experience                     Education /           Photo
                                                                          Qualifications
Jeff Johnson    Senior HVAC   Jeff is in his 5th year with Daikin. He   Jeff studied
Plymouth, MN     Instructor   came to us with over 30 years of          marketing and
                              experience in the industry. During his    sales at the
                              time here Jeff has:                       University of
                              • Trained over 280 Engineers and          Minnesota. Jeff is
                                Technicians on HVAC design theory       an active member
                                                                        of ASHRAE and a
                              • Educated over 90 Graduate Engineer
                                                                        certified
                                Trainees on the Design Principles of
                                                                        International
                                HVAC, Refrigeration, Airside Design
                                                                        Ground Source
                                and Chiller Plants
                                                                        Heat Pump trainer.
                              • Developed curriculum that makes
                                complex theories easy to understand
                              Jeff can be reached at:
                              jeff.johnson@daikinapplied.com
Christy Jones     Adjunct     Christy has over 50 years of experience   Christy has been in
Staunton, VA     Instructor   in the HVAC industry. Twenty-five of      the industry for
                              those 50 have been spent working with     many years and is
                              Daikin Applied in various capacities      certified through
                              including as a Service Technician,        the DLI to facilitate
                              Regional Trainer and Remote               training for Daikin
                              Instructor.                               centrifugal,
                                                                        reciprocating,
                                                                        screw and scroll
                              Christy can be reached at:
                                                                        compressor
                              charles.jones@daikinapplied.com           chillers.
Jim Koska         Adjunct     Jim has over 21 years' experience in      Jim holds
Plymouth, MN     Instructor   the commercial and industrial HVAC        certifications in
                              industry.                                 refrigeration,
                              Jim:                                      rooftop, self-
                                                                        contained, Rebel®
                              • Has experience in design, selection,
                                                                        and MicroTech®
                                installation, commissioning, and
                                                                        Controls.
                                servicing of commercial and
                                industrial HVAC equipment
                              • Develops training programs and
                                presentations
                              • Provides remote off-campus
                                technical training
                              Jim can be reached at:
                              james.koska@daikinapplied.com

 Daikin Learning – Training the Industry

                                                                                                Return to Top
                                                     32
Training Calendar

            Course Title               Models     Tuition    Length      Location      2019 Dates

                                                                                          Mar. 11 -
                                                                        Plymouth, MN
                                                                                            14
 Principles of Air System Design      General    $1,200     4 Days
                                                                                          Oct. 21 -
                                                                        Plymouth, MN
                                                                                            24

                                                                                          Mar. 25 -
                                                                        Plymouth, MN
                                                                                            29
 Principles of Chiller Plant Design   General    $1,500     5 Days
                                                                        Plymouth, MN      Nov. 4-8

 Principles of HVAC                   General    $1,200     4 Days      Plymouth, MN    Jan. 21 - 24

 Principles of Refrigeration          General    $900       3 Days      Plymouth, MN     Feb. 5 - 7

                                                                        Staunton, VA   Apr. 8 - 12,
 Scroll Chiller Maintenance,
                                      AGZ, WGZ    $1,750     4.5 Days
 Operation and Service
                                                                        Staunton, VA   Aug. 12 - 16

 Air and Water Cooled Screw
 Compressor Chiller Maintenance ,
                                      AGS, WGS    $1,750      4 Days    Staunton, VA   Apr. 23 - 26
 Operation and Service for Legacy
 Equipment

 Daikin Learning – Training the Industry

                                                                                       Return to List
                                                  33
Course Title               Models     Tuition   Length      Location       2019 Dates

Air and Water Cooled Screw                                                           Apr. 29 - May
                                                                      Staunton, VA
Compressor Chiller Maintenance ,     AWS, AWV,                                             2
                                                 $1,750    4 Days
Operation and Service for              WWV
Pathfinder® Equipment                                                 Staunton, VA   Aug. 19 - 22

Centrifugal Chiller Maintenance &    WSC, WDC
                                                 $1,600    3.5 Days   Staunton, VA   Aug. 26 - 29
Operation                            PEH/PFH

                                                                      Staunton, VA    May 6 - 10
Centrifugal Chiller Service          WSC, WDC,
                                                 $1,600    4.5 Days
                                       WCC
                                                                      Staunton, VA     Dec. 2 - 6

Centrifugal Chiller Compressor                                        Staunton, VA   May 13 - 17
                                     WSC, WDC,
Service and Repair                               $3,200    4.5 Days
                                       WCC
                                                                      Staunton, VA    Dec. 9 - 13

                                                                      Staunton, VA   Mar. 18 - 22
Magnitude® WMC Magnetic
                                       WMC       $2,600    4.5 Days   Staunton, VA    Sep. 16 - 20
Bearing Chiller Service and Repair
                                                                      Staunton, VA   Nov. 11 - 15

Magnitude WME Generation – 1                                          Staunton, VA    Apr. 15 - 19
Magnetic Bearing Chiller Service       WME       $2,600    4.5 Days
and Repair                                                            Staunton, VA   Nov. 18 - 22

Daikin Learning – Training the Industry

                                                                                      Return to List
                                                 34
Course Title                  Models     Tuition   Length     Location      2019 Dates

                                                                       Marietta, GA     Feb. 4 - 5

                                                                       Plymouth, MN   Mar. 18 - 19

                                                                       Plymouth, MN    Apr. 15 - 16

MicroTech® III Service - Applied Air                                   Plymouth, MN     May 6 - 7
Prerequisite for Rooftop, Rebel and       MT III     $550     2 Days
Self-Contained Courses                                                 Plymouth, MN    Sep. 9 - 10

                                                                                      Sep. 30 – Oct.
                                                                       Plymouth, MN
                                                                                            1

                                                                         Irvine, CA    Oct. 21 - 22

                                                                         Davie, FL      Nov. 4 - 5

                                                                       Marietta, GA     Feb. 6 - 7

                                                                       Plymouth, MN    Apr. 17 - 18
Rebel® Service
                                          DPS        $550     2 Days
MicroTech® III Service (prerequisite)
                                                                       Plymouth, MN    Sep. 11 - 12

                                                                         Irvine, CA    Oct. 23 - 24

                                                                       Plymouth, MN   Mar. 20 - 21

Rooftop Service                         Maverick®
                                                     $550     2 Days   Plymouth, MN     Oct. 2 - 3
MicroTech® III Service (prerequisite)   RoofPak®

                                                                         Davie, FL      Nov. 6 - 7

Daikin Learning – Training the Industry

                                                                                       Return to List
                                                    35
Course Title                   Models      Tuition   Length      Location      2019 Dates

                                                                           Phoenix, AZ      Feb. 28

Installing and Configuring Intelligent
                                          General      $250      1 Day    Plymouth, MN      May 16
Solutions

                                                                          Columbia, MD      Oct. 24

Self Contained Service                                           2 full
                                           SWP         $550               Plymouth, MN     May 8 - 9
MicroTech® III Service (prerequisite)                            days

                                          Enfinity,                       Plymouth, MN    Mar. 13 - 14
                                          Console,
Water Source Heat Pump                                 $550     2 Days
                                          Vertical,
                                         Horizontal                       Plymouth, MN    Sep. 17 - 18

                                                                           Plymouth, MN       Mar. 22

VFD Installation and Operation
                                          General     $250      1 Day      Plymouth, MN       May 10
Training

                                                                           Plymouth, MN        Oct. 4

Daikin Learning – Training the Industry

                                                                                          Return to List
                                                      36
Daikin Learning Institute

Daikin Learning Institute Training Registration Form

      Course Title:

      Dates:

      Course Location:

      Company Name:

      Mailing Address:

      City, State, Zip:

      Student Name:                                                           Email:

      Phone Number:                                                           Fax Number:

      Submitted By:                                                           Email:

      Phone Number:                                                           Fax Number:

             Please Specify Payment Option Below And Complete All Information.
      Company Name:

      Contact:

      Billing Address:

      City, State, Zip:

      Phone Number:                                                           Fax Number:

        PURCHASE ORDER: (Purchase Order MUST accompany registration)                           CHECK (Due prior to start of class)
        Purchase Orders and checks are only accepted for Service Training
        CREDIT CARD:                 Master Card                VISA        American Express            Discover (Novus)

     Card Number:                                                                      Expiration Date:          /         /

     Cardholder Printed Name:                                                          Security Code:

                    Payment is due in advance or student(s) will not be admitted.
     Mail copy of application form and check to:                                  Fax application, copy of purchase order/check to:
     Daikin Applied/ Attn: Daikin Learning Institute                              Linda Custer at 763-509-7663
     P.O. Box 2510                                                                E-mail to: daikinlearning@daikinapplied.com
     Staunton, VA 24402-2510

     Daikin Learning Institute reserves the right to make changes or alternations to the course content or schedule, and is not
     responsible for fees associated with changing dates or cancellation of classes. In the unlikely event of a schedule change or
     cancellation, our best effort will be made to notify all registrants in a timely manner.

             Clear                                                                                                   Submit
                                                                       37
©2018 Daikin Applied | (800) 432-1342 | www.DaikinApplied.com