Freak Me Out - Ulysse Nardin 2018
→
If your browser does not support JavaScript, please read the page content below:
Freak Me Out - Ulysse Nardin 2018
→
You stand ready for what might come next, with the power to jump from one world to the other. You step onto new grounds and explore infinite possibilities.
We wilfully embrace the strange. We thrive to overcome. Our flow is steady. Day in, day out, we dare you to discover the unknown.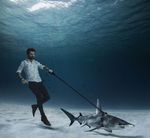 THEY KEEP OUR HERITAGE ALIVE AND VIBRANT, PULSATING WITH INGENIOUS AUDACITY AND SAVOIR-FAIRE. THEY ARE THE LIFELINE OF OUR COMPANY, THE FEARLESS AND MINDFUL GUARDIANS OF TRADITION, NAVIGATING PAST, PRESENT AND FUTURE. THEY ARE THE CRAFTSPEOPLE BEHIND THE DESIGN AND MAKING OF OUR WATCHES, AND IT IS THEIR AUDACIOUS DEDICATION THAT GALVANIZES THE FOREVER-COMPELLING THRUST OF ULYSSE NARDIN. TAKE THE NEW ULYSSE NARDIN FREAK, FEATURED IN THIS SPECIAL EDITION. IT BEATS WITH OUR PASSIONATE, INNOVATIVE SPIRIT. IT IS AN EXPRESSION OF OUR VISION FOR THE FUTURE, WITH CUTTING-EDGE MATERIAL AND TECHNO- LOGY THAT ENABLE NEW LEVELS OF PRECISION, THAT REVEAL NEW DIMENSIONS OF AESTHETICS, AND BEAUTY. THIS ISSUE ALSO INCLUDES A RARE INTERVIEW WITH STÉPHANE VON GUNTEN, THE MANAGER OF THE ULYSSE NARDIN MOVEMENTS RESEARCH AND DEVELOPMENT LABORATORY. IT SHEDS NEW LIGHT ON WHERE WE PLAN TO GO NEXT. THIS IS JUST THE BEGINNING, AN ENTHRALLING BEGINNING, OF OUR BEAUTIFUL FREAK ADVENTURE. BON VOYAGE ON THIS NEW, BOLD JOURNEY. 21 PATRICK PRU N IAU X , CEO
LARGER THAN LIFE DAMIEN HIRST Born in 1965, Damien Hirst was raised in Leeds, in the industrial North of England. Once a teen- aged delinquent, arrested for shoplifting and given E grades at school, he is now one of the richest and most complex living artists in history. Drawn to the combination of hideous subject matter and to pristine, detached photography, the enfant terrible would later become famous for his conjunctions of dead animal matter—or representations of human death—with the gleaming metal and glass vitrine. The story is that Damien Hirst spent part of his teen years in a mortuary, of all places, at the university anatomy department—where his girlfriend's mother worked—developing his talent by drawing cadavers and body parts. Proof of the story, if need be, is shown in With Dead Head. The black and white photograph of the artist posing with the head of a corpse, taken when he was 16, is a record of his early fascination with the physical reality of death and the medico- scientific apparatuses that surrounds it.
Those years were spent pilfering and collecting pathology books, partly influenced by Francis Bacon, who would later drink in the same pubs as him without the younger artist ever drumming up the nerve to talk to his hero. His uncanny personality and talent got him into Gold- smith's Department of Art of the University of London, where he quickly became the ringleader of a group of artists, dubbed the Young British Artists, or YBAs, who were to graduate in the late 1980s. They rock- eted to fame thanks to bold shock tactics, holding exhibitions in warehouses and factories. Damien Hirst curated the first of these, Freeze, in 1988. Success was immediate. Ever since, the artist's fascination, nay, obsession for life and death has translated into beautiful monsters and other freaky creatures, at times immortalized, at others raised from the dead. His career has evolved through sectioned sharks in formaldehyde, sheep in formaldehyde (the subject of infamous vandalism, what with ink being poured into the work), crucified sheep in formaldehyde, zebra, golden calves with golden horns, flying pigs and, quite naturally, unicorns in, yes, formaldehyde. In the last 30 years, over 90 solo Damien Hirst exhibitions have taken place worldwide. He has also appeared in 300 group shows, and counting. A modern time mythologist, Damien Hirst's most ambitious and complex project could very well be 'Treasures from the Wreck of the Unbelievable', presented at the Palazzo Grassi, in Italy. Spectacular in scale and scope, the exhibition tells the story of the ancient wreck of a vast ship, the 'Unbelievable' and presents what was salvaged of its precious cargo. Interestingly, the Palazzo exhibit's first work is a calendar stone bronze, a symbolic time-traveling enabler, some might say, illustrating the Artist's complex rapport with Time. What follows is a mind-shattering collection of beautiful monsters, rescued from the bottom of the ocean, meant to live on and forever: chimeras, hybrid human-animal beings, metamorphic creatures, shapeshifters are dressed in coral, stone and seaweed. Goddesses and other godlike figures rise from the abyss, like the Greek god Cronos consuming his offspring. In Hirst's labyrinth of a mind, demons, hybrids, underworld entities, unicorns, gorgons and cyclops cohabit in a wild embrace. Damien Hirst's work and his larger-than-life cabinet of curiosities continue to draw virulent reactions and critics, as well as the adoration of fans worldwide. Will he defy history and his detractors to remain, all and foremost, the visionary king of freak art some see in him, and the most curious contemporary artist of his era? Only Time will tell. 25 HAIL TO THE KING OF FREAKS. ONCE A TEENAGED DELINQUENT. NOW THE STUFF OF LEGEND.
27 ITS ABERRATIONS ONLY MAKE IT MORE ENTICING. Being part of history is one thing. Changing it is the challenge of a lifetime. For decades, Ulysse Nardin has made a point of defying conventions. With today's world leaving little to the imagination, it appears more urgent than ever to create objects that exert a relentless appeal to a new type of bold, modern heroes. The story of the Freak, which started with a hopeful whisper and ended in a core-shaking revolution, has lived up to its promise. Each new model is a unique beauty of its own, one that defies comprehension, and it time. The Freak has inherited four new features from Innovision 2—Ulysse Nardin's audacious concept watch, unveiled at the Geneva Watch Exhibition SIHH 2017. Movement, Speed, Shape and Essence… These designs and technologies redefine the relationship between the past and the future in four swift moves: The Dual Constant Escapement with Direct Silicium Bonding for unparalleled homogeneity. The Silicium Balance Wheel with gold elements and stabilising micro paddles. And the Grinder self-winding mech- anism, which converts even the tiniest amount of kinetic energy into potential. To reinvent time as we know it, we will stop at nothing. The Freak is a myth in the making. Its aberrations only make it more enticing. Embrace your inner freak, with Ulysse Nardin. EAUTIFUL REATURE.
STÉPHANE VON GUNTEN OF TIME A QUESTION You're the head of Ulysse Nardin's Research & Development laboratory. What does your job involve day to day? There are four distinct and complementary aspects to my job… First and foremost? Designing and certifying new Ulysse Nardin calibres. We're constantly striving for watchmaking perfection. Secondly, the search for new technologies and materials allowing unequalled precision and performance. For example, with our skilled colleagues at Sigatec, we've worked on new silicon springs which make our watches more tolerant of extreme temperature changes. Thirdly, supporting production. We're obsessed with finding new ways to optimise work flow. And last, but not least, I look out for the intellectual protection of our ideas, keeping a watchful eye on our competitors. Ulysse Nardin has over 130 patents. You often speak of your team, of their unmatched expertise. I work with motivated, passionate engineers and watchmakers who are around 40 years old, on aver- age, and have been with us for 10 years. Their con- nection to Ulysse Nardin is intense. Their technical or scientific backgrounds are essential for research and construction, but I'd say open-mindedness and general motivation are the main strengths of our team. The local regions are full of watchmaking talent and history. Interestingly, like me, most of them have a watchmaking ancestor. Where do your ideas come from? Honestly? The existing watchmaking heritage! Numerous brilliant concepts can be found in antique watches. Young people interested in modern watches should make it a point to explore watchmaking mu- seums, starting with the MIH in La Chaux-de-Fonds… Sometimes, you need blow off the dust, or introduce a new perspective that will work with our modern pro- duction methods. Our contacts with material research institutes also inevitably leads to new ideas. Developing the new InnoVision 2 concept has been an exhilarating challenge for your team. It's a unique compendium of new watchmaking tech- nologies and ideas. What can I say? With the impetus of our product marketing team, our senior manage- ment, and Romain Naguel, the main watchmaker on the project, we've created a technological marvel.
While the technologies used in InnoVision 1 found their way into Ulysse Nardin's production models, those in InnoVision 2 have benefited the 2018 FREAK VISION specifically. Does this characterize Ulysse Nardin's vision for the years to come? Of the ten innovations presented in the first InnoVision in 2007, eight have been implemented in our cur- rent collections, with ten patents representing real advances which we wish to include in our current timepiece lines. As for the FREAK itself, well... prepare to be freaked out. What might be the next big challenges for Ulysse Nardin—and the industry, even?
The primary focus of our research remains constant. We look to improve the precision and reliability of our mechanical watches. We always do consider new display options because there are countless new avenues to explore. We're on a quest for excellence, in the respect of watchmaking traditions in terms of know-how, finish and elegance. "WE'VE CREATED A TECHNOLOGICAL MARVEL." 29 STÉPHANE VON GUNTEN IS FREAKISHLY BUSY.
Ulysse Nardin continues to lead the way with its pioneering spirit of innovation in timekeeping. InnoVision 2 is a brand new watch concept launched at the SIHH 2017 exhibition in Geneva. Rolf W. Schnyder's purchase of Uysse Nardin, back in 1983, heralded a new sense of innovation, leading to Astrolabium Galileo Galilei in 1985, the Planetari- um Nicolaus Copernicus 1988 and the Tellurium Jo- hannes Kepler 1992, as well as the Perpetual Ludwig 1996, a hitherto unparalleled perpetual calendar. These pieces, created by legendary horologist Ludwig Oeschlin, are accepted as milestones in watchmak- ing, and contributed to Ulysse Nardin's reputation of visionary excellence. In 2007, Ulysse Nardin released InnoVision, a new watch incorporating ten new features, which resulted in Ulysse Nardin confirming its frontstage role in the horological scene.
Everything, from the new materi- als, new technologies and new innovations it offered, carried the promise of unforeseen possibilities for the design of movement components. A decade of research, development and testing later, Ulysse Nardin is unabashedly proud to present the embodiment of that very promise: InnoVision 2, with ten innovations that represent as many leaps forward. That InnoVision 2 captures the current essence of Ulysse Nardin's research and development expertise can be seen both in its design, from the self-winding mechanism, oscillator and escapement to the time display, and in its use of ground-breaking materials and production technologies. First, the Dual Constant escapement, to ensure every oscillation lasts exactly the same amount of time, for unparalleled accuracy. The escapement element is produced from monocrystalline silicium in two parts. A Direct silicium bonding process known as DRIE is used to create truly stable joins, so as to achieve sta- bility, longevity and precision from this most vital of parts. To replace the traditional brass, 24-carat hard gold wheels are used to reduce friction between wheels and pinions for more efficient force transfer and maximum energy efficiency. A Silicium balance wheel with gold mass elements and stabilizing micro paddles takes advantage of the unusual homogeneity of silicium. Together with its lightness and ability to be formed into complex shapes using the DRIE process, this material—long a favourite of Ulysse Nardin—offers superior perfor- mance. Silicium is enhanced by a sapphire coating on the InnoVision 2's elongated centre wheel bridge to offer harder surfaces and higher mechanical stability. The sixth innovation is the 'Grinder' self-winding sys- tem, which converts even the tiniest amount of kinetic energy into potential energy, winding the spring with virtually no idling. Sometimes, however, there can be too much kinetic energy, which is when the Glass bridge with integrated balance wheel shock protec- tion comes to the fore. The aesthetic innovations used in the InnoVision 2 are a testament to Ulysse Nardin's sense of design as a way of life. Perhaps the most striking are the delicate Super-LumiNova filled channels integrated into the glass balance wheel bridge, which create impressive luminous light effects when the watch is viewed in the dark. In a bold break with tradition, the 1-11 and 13-23 time display changes according to the hour, with digits read through appropriately shaped apertures. Finally, the unique, three-dimensional glass minute hand feature, created by high-precision laser cutting, turns a simple measuring tool into a sculpture: the crowning glory of a true masterpiece of both the art and science of horology. INNOVISION 2: EXPLORING THE PAST, INVENTING THE FUTURE. FORTUNE 31 TELLER
HOT 33 BEHIND DOORS, UNHINGED PLEASURES. In all matters of sex, games of power are at play. Choosing to exert one's power, or to abandon it, brings a form of freedom. Over the last few centuries, the history of eroticism, aka the educated, if somewhat sometimes uncivilized pleasures of the flesh, has evolved. The greatest philosophers have taken time to explore the subject and its deeply rooted ramifications. And yet, some things remain untouched. The heart wants what it wants, and the body aspires to be surprised, to explore beyond its limits, to pleasure and be pleasured. State controlled legal brothels (then known as «maisons de tolérance» or «maisons closes») started to appear in Paris and in other cities in the early 1800s, and were highly popular throughout the century. By 1810, Paris alone had 180 officially approved brothels, each run by a woman, by law. A turbulent world of subversive independence and dangerous insubordination thrived in the high society brothels of 19th century Paris. Some of the most expensive and best known maisons de tolérance in Paris cultivated a sense of luxury, class and manners which were reputed worldwide, becoming first and foremost houses of pleasure. Behind the walls of these discreet locations, patrons could be transported on the most fabulous of voyages, where sexual practices of all shapes and forms were heralded into an art form. Le Chabanais, opened in 1878, was amongst the most prestigious Maisons of Paris. Run by an Irish native, Madame Kelly, its glittering clientele featured the crowned heads of Europe. Among these celeb- rities, Prince Edward himself, known as Bertie, had designed his own loveseat, a piece of furniture with stirrups designed to be installed at this address and provide support for convoluted erotic configurations. Le Chabanais provided a whimsical arena for sexual games that allowed for a cathartic reversal of power unthinkable in "real life". Whips and shackles featured in a plethora of props and trappings, to be used for different roles in different games, inspired by the literature of the Marquis de Sade, Sacher Masoch or even the Kama Sutra, a text written in 7th century India, which describes different kinds of spanking, whipping, hitting and pinching during lovemaking, laying down rules by stipulating which regions of the body were allowed to be targeted. India was just one realm conjured by the vertiginous labyrinth of themed rooms in the Chabanais. Others included Pompeii, a room decorated by Toulouse Lautrec who lived in brothels for the greater part of his life; a Japanese room; a medieval dungeon, Louis XV, and a Moorish room, one of author Guy de Maupassant's obsessions.
Clients of such renowned Pleasure Houses, en- sconced on velvet divans amid clouds of incense and atmospheric lighting, with glasses of 'green fairy' circulating freely, could select whomever they desired to cast in their fantasies. Among these creatures, known as cocottes, horizontales, amazones, lionnes or lorettes, were those with floral-scented names such as Azelina or Calliope, and others such as Belle Cuisse (Beautiful Thigh), or the more forbidding Crucifix. With such partners in crime, the most salacious sce- narios were made possible. The power of imagination had no limits when it came to unleashing one's inner freak. That power still prevails today. HORLOGERIE
Unfold your inner dimensions. CURIOSITY KILLED THE CAT? WE BEG TO DIFFER. CURIOSITY IS EXACTLY WHAT GIVES ULYSSE NARDIN THE AUDACITY TO TRANSGRESS, TO CHALLENGE EACH CHOICE AND EVERY TECHNOLOGY WE SET OUR EYES ON. THIS YEAR, WE BRING YOU FOUR DIFFERENT CURIOSITIES, BOUND TO SUIT YOUR MOOD OR REFLECT A STATE OF MIND. EXPLORE THE WORLD, WITH THE FREAK. CONNECT WITH YOUR DEEPEST SELF, WITH THE DIVER DEEP DIVE. UNLEASH YOUR PRIMAL SENSES WITH EROTICA. REIGN OVER TIME ITSELF, WITH CLASSICO JADE. CURIOSITY, ONE OF THE GREATEST VIRTUES. SEE FOR YOURSELF.
35
Curiosity No1 FREAKUS VISIONUM FREAK VISION Ø 45 mm - 2505-250 H/M functions indicated by rotation of the movement. "Grinder" Automatic movement system with pawls and flexible guidance. Ulysse Nardin Anchor Constant Escapement, 2.5 Hz oscillator. Large diameter silicium oscillator with nickel inertia-blocks. Self-regulating silicium micro-blades. Manual winding. Caliber UN-250. Platinium case with lateral "brancard" side bars coated blue rub. Water-resistant to 30 m. Sapphire crystal, with engraved hour and minute indexes. Rubber-like leather strap and titanium folding clasp. 37
WHEN CONCEPT BECOMES REALITY. MEET TH E UNBE L I EVABLE Ulysse Nardin breaks moulds, chal- lenges conventions and dares you to explore treasures from the ocean. Some birds are not meant to be caged, that's all. This is called Free- dom and Freedom lies in being bold. Join us, eyes on the world, travel through time, and discover the new Freak. Are you ready to believe? Introducing the first automatic watch in the Freak Collection, the Freak Vision: a Haute Horlogerie wonder incorporating the revolutionary inno- vations unveiled in the Ulysse Nardin InnoVision 2 Concept Watch at SIHH 2017. Among the game-changers: a super-light silicium balance wheel with nickel mass elements and sta- bilizing micro-blades and a new case design made even thinner by a box- domed crystal.
Time is still indicated in the "Freak" manner that sets the collection apart: by the baguette movement it-self, a "flying carrousel" rotating around its own axis. Yet the design components are completely different. The new 3D carved upper bridge is inspired by a boat's hull. The new box-domed sap- phire allows for a thinner middle and bezel. Finally, the entire case itself is new–horns, bezel, the rubber on the side–making for a look that is much more open and generous. Ulysse Nardin is a pioneer of innovations in timekeeping, not least for its unprec- edented mastery of silicium, which it introduced to Haute Horlogerie in the first Freak timepiece, in 2001. 39
Curiosity No2 DEEPUM DIVERUS DIVER DEEP DIVE HAMMERHEAD SHARK Ø 46 mm 3203-500LE-3/93-HAMMER Manufacture Movement with Ulysse Nardin certificate. Automatic screw-on decompression valve system at 9 o'clock. Silicium spiral and anchor escapement. Automatic winding. Caliber UN-320. Titanium case. Stainless steel caseback, stamped with hammerhead design. Water-resistant to 1,000 m. Crystal sapphire with anti-reflection treatment. Rubber strap with expandable element. 43
GO DEEP. ULYS SE NARDIN PLUNGES 1,000 METRES UNDERWATER Very robust, very functional, very technical, very sporty: introducing the remarkable new hero piece of the iconic Ulysse Nardin DIVER Collection—a resolutely masculine, highly reliable professional diving in- strument and an exceptionally bold sports watch. Ulysse Nardin's links to the sea run deep. A recognized pioneer of watchmaking innovation since 1846, the Manufacture's early renown was built on the peerless pre- cision and reliability of its marine chronometers—essential navigation- al instruments that helped seafarers determine longitude by means of ce- lestial navigation. Along with 1km water resistance—the world record diving depth is 701 meters—new technical stand-outs on this limit- ed edition (300 pieces) masterwork include a removable titanium guard on the crown at 2 o'clock and a helium release valve at 9 o'clock, for deep dives of prolonged periods of time or under saturation. The rubber strap is a first: it has an expandable element that adjusts to changes in wrist size during dives, caused by the compression of your neoprene diving suit. The look is stark yet shark: 15 hammerhead sharks adorn the dial; another is stamped on the case- back; a bright red one swims on the side of the crown guard; and another decorates the dial counter. Destined for fans of active leisure and all water sports, the Diver Deep Dive will es- pecially appeal to men looking for a timepiece that is striking looking but not fragile, that they can wear even when things get very intense. 45
Curiosity No3 CLASSICUM VOYEURUS CLASSIC MINUTE REPEATER VOYEUR Ø 42 mm - 739-61/VOYEUR Limited Edition (18 pieces) Minute repeater. Chimes the hours, quarter hours and minutes. Animated Jaquemart automatons, on-demand pushbutton activated. Manual winding. Caliber UN-73. 18-carat rose gold case. Water-resistant to 30 m. Crystal sapphire with anti-reflection treatment. Rubber strap with folding buckle. 49
HOT HORLOGERIE. ULYS SE NARDI N C L AS SIC VOYE UR F REAKS OUT SI HH 20 18 An acknowledged pioneer of Haute Horlogerie innovation since 1846, Ulysse Nardin has long been the unrivaled master of repeater tech- nology—complications that chime the hours and, in the case of minute repeaters like the Classic Voyeur, the quarter hours and minutes. The Manufacture is also renowned for its Jaquemart repeaters, which tradi- tionally feature an automated figure striking the hours and minutes on a clock tower bell. The enticingly erotic Jaquemarts on the Classic Voyeur's anthracite grey dial are of a different order all together: two beautifully pro- portioned couples fashioned from 18-carat pink gold or white gold and caught "in flagrante delicto." In the foreground, one couple stand in their nightclothes, the woman behind the man, in a Louis XIV salon complete with meticulously engraved canapé and carpet. The man has pulled open a curtain dividing the room to reveal not just the time, but a naked couple, making passionate love.
Audacious, yet delightfully elegant and charming, the Classic Voyeur is a very exclusive creation. Only 18 piec- es are in the edition. The sultry princess edition is in platinum, with 60 shimmering baguette diamonds on her bezel, for a total of 3.5 cts. The latest iteration of Ulysse Nardin's longstanding tradition of erotic watchmaking, it is an absolute must for Jaquemart enthusiasts, and an irresistible object of desire for ad- venturous collectors of provocative Haute Horlogerie. 51
Curiosity No4 CLASSICUM JADUS. CLASSICO JADE Ø 37 mm - 8153-201B/60-06 Dark red, with diamond bezel Self-winding movement. Caliber UN-815. Water-resistant to 30 m. Stainless steel case. Dial with white mother-of-pearl, dark red arabic numerals. Anti-reflective sapphire crystal. Dark red leather strap with tang buckle. 53
JADE REBORN. ULYS SE NARDIN ROUND S OUT A CL AS SIC Introducing the new Classico Jade 37 mm timepieces: five irresistible queens of steel demurely sized in blue, grey or red, with swirling waves of diamonds on their glamor- ous mother-of-pearl dials. In 2013, Ulysse Nardin launched Jade as a tribute to a revered gemstone that the royal court in China considered "crystallized magic"—the link be- tween heaven and earth. Now, five years later, five new Jade ladies pay homage to an even more precious stone: the diamond.
These exquisite Jades have a new round case shape and a new home in the Classic Collection. Graced with classic hour, minute and second hands powered by the collection's dedicated calibre, the self-winding and ever-reliable UN-815, the flag- ship editions fuse Haute Joaillerie techniques and materials with cutting-edge innovation, time-hon- oured craftsmanship and captivat- ing feminine allure. Five years, five proud new queens, each a noble incarnation of timeless femininity. Competitively priced and accessible, gorgeous day or night, with jeans or at a red carpet gala, they are new contemporary classics, perfect com- panions for every situation today's woman faces.
55