Equine - The Newbury & District Agricultural Society
If your browser does not support JavaScript, please read the page content below:
Equine - The Newbury & District Agricultural Society
TRACOR TED A 1 2 3 4 5 6 7 8 9 10 1 2 3 4 5 6 7 8 9 10 B C D E F G H I J K L M A B C D E F G H I J K L M N N Jc t 13 (A 3 4 ) M 4 M O T O R W A Y 144-142 213-211 201 235-231 285-280 G O AT S C A M EL ID S PO U LT RY SH EE P PI G S FLOWER TENT 213 178 17 7 188 SH EE P SH O W 400-403 214 318-314 P P P P P P wc wc wc wc wc wc wc wc wc JOIN HERE KEY TO PLAN Courtesy Bus Stops First Aid/Emergency Points Public Toilets WC for members only Refreshments / Catering Parking Information Baby Changing Cash Back Wheelchair Hire & Disabled Parking Music/Entertainment Show Guides Join the Society here Trophy Tent Have a go activity Trade Stands Display Rings Country Sports & Rural Crafts Attractions Crafts Seating Disabled viewing area JOIN HERE wc RED CAR PARK EXHIBITOR CAMPING AND SILVER (5) PARKING HORSE BOX PARKING GREEN (8) WHITE CAR PARK (7) HORSE JUDGES AND STEWARDS CAR PARKING CATTLE PARKING SHOPPING PAVILLION VINTAGE MACHINERY AREA EQUINE RING 5 JAMES COWPER KRESTON RING 1 EQUINE RINGs 2,3 & 4 WARM UP RING COLLECTING RING COLLECTING RING MAIN ARENA MEMBERS ENCLOSURE AVENUE V AVENUE D AVENUE B AVENUE A AVENUE B AVENUE A AVENUE H LEW SPNCER AVENUE LEW SPNCER AVENUE AVENUE G AVENUE E AVENUE F AVENUE V VILLAGE GREEN VILLAGE GREEN HORSE WALK AVENUE C AVENUE D AVENUE E AVENUE F EDUCATION TENT DISPLAY RING COUNTRY AREA SHOW OFFICE LAKE HOUNDS OTTERS FARRIERS F E R R E T S MINI FARM 4 x 4 COURSE FOOD FAYRE OLD FASHIONED FUNFAIR NWN ENTRANCE CHAPMAN GATE NEWBURY BUILDING SOCIETY GATE BLUE CIRCLE GATE (exhibitors only) CRAFT TENT PARKING DOG ZONE 35 4- 34 8 36 6- 37 2 37 3- 37 6 SCOUTS 35 6- 35 8 34 1 36 2- 36 5 4 9 -4 12 3 7 8 -3 8 5 390-391 385 406-408 1-4 9-15 76-67 77-91 222-228 222-228 242-250 279-272 251-259 271-262 302-305 313-306 333-338 339-345 66-56 92-105 55-48 47-40 33-39 25-32 16-24 106-108 141-135 123-115 145-160 172-162 173-179 SPORTS ZONE ACTIVITIES 205-210 216-221 236-241 286-295 322-319 CRAFT MARQUEE ORANGE CAR PARK (6) PUBLIC CAMPSITE P P wc 5-8 CATTLE BUILDING & CATTLE JUDGING RING HAR VES T CEN TR E 119-109 BBC RADIO BERKSHIRE 200-203 THE DANCO ENTRANCE 397-399 UN I OF REA DIN G CO OK ERY THE ATR E 187 FOOD AND FARMING ZONE AVENUE B PRESIDENTS ENCLOSURE MEMBERS RESTURANT QUILTER CHEVIOT MEMBERS CAFE & BAR 190 -18 8 ARMY ZONE This map is a guide, and subject to change.
All stands will be re numbered for the 2018 Show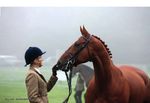 1 CONTENTS Show Jumping 18 Saturday Show Jumping 19 Sunday Show Jumping 22 Heavy Horses 26 Heavy Horses In-Hand Classes 27 Heavy Horse Harness Classes 28 Scurry Driving 34 Private Driving 35 Light Horse 37 Open Ridden Hunters 37 Cobs 38 Working Hunters 41 BSPS WHP 43 BSPS WHP & SHP Lead Rein & First Ridden 44 BSPS SHP 44 Retrained Racehorses 46 Olympia Anthony Evans Ssadl-1st Round Qualifier 48 Senior Showing & Dressage-2nd Round 49 Coloured Horses & Ponies 51 Hunters 52 Ridden Ladies & Small Hunters 53 Amateur Ridden Hunters 54 Working Hunter Pony Classes 55 BSPS Working Hunter Pony National Championship 55 Connemara And New Forest 56 Exmoor And Dartmoor 57 Standard Shetland 58 Miniature Shetlands 59 Highlands, Fells And Dales 61 Welsh A & B 62 Welsh C&D 63 NPS In Hand Mountain And Moorland 64 Mountain And Moorland Ridden 65 Mountain And Moorland Lead Rein And First Ridden 65 Other Show Dates 68
2 THE NEWBURY AND DISTRICT AGRICULTURAL SOCIETY E-mail General: office@newburyshowground.co.uk Livestock & Equine: entries@newburyshowground.co.uk Rachael's Private Number for urgent matters only 07966 164197 Web site: www.berkshireshow.co.uk Twitter @berkshireshow Facebook www.facebook.com/newbury.showground Closing dates for entries: Show Jumping & Scurry: 5th September All other Equine Classes close: 20th August President: Mr P Carlisle President Elect: Dame T. Sackler Chairman: Mr I Wilson Vice-Chairman: Mr C. Turner Show Assistant: Miss N. Allen Livestock & Equine Secretary: Miss A Wernham Newbury Showground, Priors Court, Hermitage, Thatcham, Berkshire RG18 9QZ Telephone: (01635) 247111 Fax: (01635)247227 Please allow adequate time for delivery, as we cannot accept responsibility for entries delayed in the post.
ONLINE ENTRY NOW AVAILABLE AT: www.berkshireshow.co.uk NO LATE ENTRIES WILL BE ACCEPTED UNDER ANY CIRCUMSTANCES PLEASE NOTE: DOGS ARE ALLOWED ON THE SHOWGROUND, BUT NOT IN LIVESTOCK TENTS. Holding number: 02/082/8000 Please note that there have been some changes to timings and in some cases the day of classes, so please be sure to refer to the timetable. Anyone contravening this Regulation may be asked to leave the Showground. GETTING TO THE SHOWGROUND DIRECTIONS – VERY IMPORTANT PLEASE READ Please do not use SAT NAV to find your way to the Showground. It takes no account of our traffic management plan and you will be directed to the wrong place.
Please use the directions below. Those approaching from M4 Reading will be directed off M4 at Junction 12 (A4 Reading West) to travel A4 to join B4009 at Newbury. From the west (Swindon) equine exhibitors will be directed to leave M4 at Junction 14 (A338 Hungerford) and travel A338, A4 to B4009 at Robin Hood roundabout, Newbury. This has been redirected due to large horse boxes negotiating mini roundabouts and speed cushions along the Turnpike Road. Equine exhibitors from the south (A34 Winchester) will be directed to leave A34 at A4 (Speen) and travel A4 to B4009. Equine exhibitors from A339 (Basingstoke) will remain on A339 to join B4009 at Newbury.
Equine exhibitors from the north (A34 Oxford) will be directed to leave A34 at East Ilsley and travel via Compton to join the B4009 at Hampstead Norreys. All will then be directed to enter Priors Court Road from B4009 junction. Equine exhibitors are specifically requested to approach the showground from the east, however if they try to approach trying to use the A34 over bridge they will be directed to the alternate route and will not be allowed through the road closure.
3 CONDITIONS AND REGULATIONS A Show and Exhibition Rules. 1. The Society shall hold a Show annually on such day or days as the Board of Management shall determine. 2. The Board shall have absolute discretion as to the Classes of Exhibits, the persons eligible to compete in any class, the PRIZE MONEY to be offered, the level of Entry Fees, the conditions of entry and exhibition, and all other matters connected with the Show. 3. The Board of Management shall approve the Schedule of Prize Money for each year and send a copy to all Exhibitors who entered in the previous year; otherwise schedules will only be supplied on request and upon receipt of a C5, 1.20p SAE.
4. Animals which are subject to restrictions under the Animal Health Act 1981 (as amended) or the Animal and Animal products (Import and Export) (England and Wales) Regulations 2000 (as amended) will not be allowed onto the Showground. 5. Every Exhibitor or Competitor is requested to examine carefully the list of prize money and conditions, as he/she will be held responsible for the correctness of his/her entry form. An Exhibitor's entry may be disqualified should they have failed to give any of the information asked for on an entry form. A Competitors award may be cancelled if they fail to prove the accuracy of the details on the entry form.
If an Exhibitor desires his animal to compete for any special prize offered, he must notify this on the entry form where requested to do so.
6. Every exhibit must be the bona fide property of the Exhibitor at the time of entry. In the event of the death of an Exhibitor between the date of entry and the date of the Show, the executors of the deceased will be deemed to be the Exhibitor. 7. The term Exhibitor will include persons taking part in any competition or display arranged by the Society, and the owner of any horse, plant, machinery or other thing involved in any such competition or display or otherwise exhibited on the Showground. 8. Entries from persons under 18 years of age may be accepted only provided the entry forms are countersigned by the parent, guardian or trustee of the entrant, who shall be held responsible for the correctness of the entry, and for compliance with the regulations of the Show.
Any entry made in contravention of this regulation and inadvertently accepted may be cancelled.
9. Exhibitors are not permitted to enter any horse or pony in any class, which is to be judged by a person who has or has had a financial interest in the animal, or which has stood in his/her stable. Stud fees are not considered financial gain. The onus of complying with this regulation rests entirely on the Exhibitor. 10. Substitution of Judges – the Society reserves the right to substitute other Judges for those named in the Schedule or make additional appointments. Where time permits Exhibitors will be informed of the change or via the website www.berkshireshow.co.uk 11. Cancellation of classes -The Board reserves the right to cancel or amalgamate any classes which in their opinion are insufficiently filled.
12. In stating the age of a horse or pony it is only necessary to give the year in which it was born, except in the case of yearlings and foals, when the exact date of birth must be given. The name of the sire of the foal must also be stated on the entry form. Foals must be at least 3 weeks old at the date of the show. 13. Mare with foal at foot – All foals must be the offspring of the mare with which they are
4 exhibited and must accompany their dams in the judging ring. 14. Height of exhibits – Horses or ponies entered in classes with conditions as to height (except those for which an official height certificate has been issued by the Joint Measuring Board Ltd and ponies for which a height certificate has been issued by the Breed Society on registration) or issued by an equivalent body in a Member State, may be measured with their shoes on, at the request of the Judge or Stewards.
One centimetre will be allowed for the shoes.
15. Life Certificates – where a Life Certificate or a Valid Annual Certificate has been issued by the Joint Measurement Board for a horse or pony, this must be produced for inspection by the Veterinary Officer in charge of measuring, otherwise the animal concerned will be measured. B Exhibitor's Risk and Responsibility. 1. Neither the SOCIETY NOR ANY OF ITS OFFICERS OR SERVANTS SHALL BE IN ANY WAY RESPONSIBLE or accountable for anything that may happen (from any cause or circumstances whatsoever) to Exhibitors or their servants, or agents, or to any exhibit, or any vehicle conveying any exhibit, or any crate, package, show-case or other article or thing containing or relating to any exhibit, or any other property brought into the Showground or for anything else in connection with, or arising out of, or attributable to, the Society's Show.
2. EACH EXHIBITOR SHALL BE SOLELY RESPONSIBLE for any consequential or other loss, injury or damage done to or occasioned by, or rising from any horse, pony or article exhibited by said persons, and for its description as given in the catalogue, and shall indemnify the Society against all legal or other proceedings in regard thereto. Each Exhibitor of a horse or pony shall be responsible for payment to the Society for costs incurred as and for liquidated damages for any horse or pony sent for exhibition which has to be placed in isolation because it is showing signs or symptoms of contagious or infectious disease, or any form of disease likely to prove dangerous to other animals.
3. Exhibitors shall be responsible for the behaviour of their servants or agents and for the consequences of any misconduct of such servants or agents. Any fine imposed upon an Exhibitor, or a person employed by him, for infringing the regulations or disobedience to the order of the Stewards, shall be recoverable from the Exhibitor as a debt due to the Society and, until such payment, shall debar such Exhibitor from exhibiting at any future show of the Society. 4. Exhibitors should be satisfied in all cases that the correct and appropriate restraining method and equipment is provided for use by animal handlers.
5. Horse Passports: Exhibitors must ensure that they comply with the requirements of national legislation in force at the time of the Show and have passports available for inspection. 6. Exclusion and Limitation of Liability and Indemnity (a) The Society shall not be responsible to any Entrant for any form of economic loss whether direct or indirect and howsoever caused. (b) The Society shall not be responsible to any person whatsoever while upon the Society's Showground for any form of economic loss whether direct or indirect and howsoever caused.
(c) All Entrants shall indemnify and hold harmless the Society from and against all actions, suits, expense and claim made against the Society on account of or in respect
5 of the negligence or breach of contract of the Entrant. (d) The Board requires all Entrants and Exhibitors to insure themselves and their exhibits against all liabilities both to the Society and to all other persons using the Society's Showground unless the Secretary gives written dispensation. 7. The right is reserved to require an appropriate certificate of insurance to be produced for inspection by the Society on demand. C Entries/Fees. 1. Entries for competitions shall be made on the official form and sent to the Show Manager by the dates as printed in schedule. Forms are available to download from www.newburyshowground.co.uk 2.
If any horse or pony is entered in more than one class this must be clearly stated on the entry form.
3. No entry will be accepted unless accompanied by the appropriate fee; and, where the Exhibitor is a member of the Society, the subscription for the year, unless previously paid. A charge of £25 will be made for returned or refused cheques. Member's entry fee rates are applicable to Members of the Newbury and District Agricultural Society only and not members of any other society unless they are also members of the N&DAS. 4. In the absence of any special condition to the contrary the following conditions shall apply, namely, that the class shall be deemed to be open to all. The Board reserves the right to refuse any entry without assigning any reason.
Entry fees will only be refunded in the event of cancellation of Classes, or a DEFRA order prohibiting the exhibition of animals at the Show. They will not be refunded if the Show has to be cancelled for any reason beyond the control of the Society. The Society will have no liability for loss or damage suffered by Exhibitors or others due to the cancellation of the Show.
5. The Society in its absolute discretion may refuse any entry or cancel any entry already accepted, or the Show Chairman may decline at any stage to admit any proposed exhibit, or order the removal of or remove, at the expense and risk of the Exhibitor, any exhibit already delivered. Whenever under this regulation an entry is refused or cancelled, or any exhibit is refused admission or removed, the fees paid for such entry may, at the discretion of the Society, be refunded, and, if refunded, shall be accepted by the Exhibitor or intending Exhibitor in full satisfaction of all claims against the Society.
6. Admission passes – Admission passes will be allocated as follows; Three passes for the first animal, one additional pass for each subsequent animal (passes will only be allocated to foals if entered separately in a foal class) up to a maximum of six passes. Coaching Marathon Exhibitors are allocated 10 passes per coach plus 5x 2-day wristbands. Scurry Competitors will be allocated four passes for the first pair of ponies and three for each additional pair. Heavy Horse Teams will be allocated six passes per Team. Additional tickets may be purchased at the Advanced Rate of £14 with your entry.
Tickets are single entry and valid for one day only (except 2-day wristbands). You will be asked to surrender your tickets on entry to the Horsebox Park. If you then require entry to the horse rings and the horse walk you will need to go to the
6 Horsebox Park Office with the remaining half of your ticket where you will be given a wristband entitling you to enter the rings and the horse walk. You will not gain entry to the horse walk and the rings if you do not have a wristband. Extra Livestock Vehicle Passes £5 each Extra 2 Day Livestock Wristband £20 each 7. An Entrant shall mean any person who enters any competition or class or exhibits any item of any description during the show. No member of Newbury & District Agricultural Society, while his subscription is unpaid, shall enjoy any privileges of this Society, and no person, formerly a member of the Society but resigning whilst standing indebted to the Society, shall be permitted to make entries for the Show.
8. All Stallion entries, 3 years old and over, must, at all times, be wearing a bit or chifney whilst on the Showground.
9. If an Exhibitor or Competitor fails, when called upon by the Stewards or Board, to prove the correctness of his Entry Form to their satisfaction, the Entry may be disqualified and any award made to it cancelled. 10. Any entrant or his servant refusing to obey an order from the Stewards shall not be allowed to compete. 11. Any Exhibitor withdrawing an exhibit after the closing date of entries will not be entitled to have entry fees, or stabling fees refunded, except under BSJA Rules. 12. The local area of the Society shall extend to a distance of 25 miles radius from the Corn Exchange, Newbury and all addresses in the County of Berkshire 13.
Substitution - No Substitution will be allowed in any Horse or Pony Class, except Show Jumping under BSJA Rule 79.4 only.
D Prizes/Trophies – see respective classes for value of prizes offered. 1. Withholding prizes – a Judge may withhold any prize or prizes if, in his/her opinion, an exhibit is of insufficient merit. 2. Championship Prizes – First and Second prize winners must, where eligible, compete for the championship prizes, or they will be liable to the forfeiture of their class prizes. 3. Forfeiture of prizes – The Show Chairman, on the report of a Steward, shall have power, on the infringement of any of these or other prescribed regulations or conditions, to subject the Exhibitor to a fine of £25 and to the forfeiture of any prize to which he/ she may be entitled (in addition to all other consequences attaching to such infringement).
4. Prize Money Cash tickets at show or will be paid by BACS only 5. PRIZE WINNERS MUST PRESENT THEIR CASH TCKETS BEFORE 31ST OCTOBER AFTER WHICH DATE PAYMENT WILL BE STOPPED AND THE PRIZE MONEY FORFEITED. E. General Rules. 1. All Horses and ponies should be on the Showground at least one hour before the commencement of their class. 2. All exhibits and all persons in charge of the same will be subject to the Orders, Regulations and Rules of the Society and the Stewards shall have the power to remove from the Showground the Stock or property belonging to, and to cancel the admission ticket of, any Exhibitor who shall infringe any of the Regulations or Conditions of the Show, or who shall refuse to comply with any instructions given by the Stewards,
7 without any responsibility attaching to the Stewards of the Society in consequence of such removal. 3. No Steward will be allowed to show his/her own horse or pony before the Judge (except Riding and Driving Classes); neither shall he/she be allowed in the Judging Ring, whilst the Class in which he/she has an exhibit is being judged. 4. Hard Hats – It is mandatory for all riders to wear a protective helmet manufactured to British Standard EN 1384, SSTMF 1163 and PAS 015 with kite mark or SEI or other such suitable protective headgear as offers a similar or higher level of protection and is at least that of British Standard EN 1384, ASTMF 1163 or PAS 015.
Such headgear must be worn with the chin strap correctly and securely fastened at all times whilst mounted on the Showground. Hats or helmets requiring covers must be worn with a plain, dark coloured silk. The Society accepts no responsibility for any injury arising from a failure to comply with this regulation.
5. The handler or rider of any horse or pony will be asked to remove it from the ring if, in the opinion of the Steward, he/she is unable to control the animal safely. Horses or ponies with unstable or aggressive temperament should not be brought to the Showground. When in the opinion of the Society's Officers, Senior Stewards, the Police, the Health and Safety Executive or other competent authority, an animal's behaviour poses an immediate threat to life and limb of people in its immediate vicinity, the Society reserves the right to mitigate such threat in such manner as they see fit, without any obligation to make good any loss or damage suffered as consequence of enacting this regulation.
6. Any rider that falls in the ring must retire and lead their horse from the ring. British Show Jumping Rule 213.1 7. No person will be allowed to fix any placard, or to take down any placard in the Showground, without the permission of the Stewards. No trading from any vehicle in the Lorry Park will be permitted. 8. When a horse or pony of non-riding owner has been placed 1st or is a Champion, the owners are very welcome to enter the show ring with their exhibit during the presentation of the awards. 9. EXHIBITORS IN SHOW CLASSES ARE REQUESTED TO ENSURE THAT THEY AND THEIR GROOMS ARE RESPECTABLY TURNED OUT (INCLUDING HATS, SHIRTS AND TIES) WHEN IN THE RINGS.
DENIM JEANS ARE NOT ACCEPTABLE. SENIOR SHOW JUMPING COMPETITORS ARE ASKED TO WEAR HUNTING DRESS IN THE MAIN ARENA.
10. Leaders – The leader who enters the ring with the horse/pony must remain with the animal throughout the class. Only in special circumstances with the permission of the Judge may another person trot it out. 11. No objections shall be made or taken to any award or decision of the Judges except on the ground that the same is not in accordance with the conditions governing the Class or Entry in respect of which it was given or made. Any objection authorized by this rule and any matters not provided for by these Rules or the General Rules of the Society shall be referred to the Board, whose decision shall be final.
Any person lodging an objection shall at the same time deposit the sum of £100 with the Secretary, which shall be forfeited if, in the opinion of the Board, such objection shall be considered frivolous. All objections must be made in writing and must be received by the Secretary on the day of the Show.
12. Photographic Rights - Competitors and Exhibitors give permission for any photographic and/or film or TV footage taken of persons or horses/ponies taking part in Newbury and District Agricultural Society events to be used and published in any media whatsoever for editorial purposes, press information or advertising by or on
8 behalf of Newbury and District Agricultural Society and/or official sponsors of Newbury and District Agricultural Society. 13. The Society reserves the right to publish through any media the entrants and winners names and addresses supplied on the Entry Form.
14. As an entrant we will store the data you provide us with on computer and we will use said data for marketing, statistical and analytical purposes. You will receive communications and from time to time we will let you know about our work and promotions.
15. Welfare of animals – The legislation which came into force in January 2007 brings in new rules covering the movement of animals. If you move horses as part of your business then you will be affected. Under the new rules everyone transporting animals commercially must comply. Please see www.defra.gov.uk for further details. F Veterinary inspection. 1. The Veterinary Inspectors of the Society will carry out spot checks of horses and ponies throughout the duration of the Show. All health documentation must be presented and the horse or pony adequately identifiable. 2. The Society's Inspectors or those appointed by DEFRA are authorized to exclude or place in isolation any horse or pony which, in their opinion, are exhibiting any symptoms of contagious or infectious disease, or any other condition which they consider warrants its exclusion or whose identity cannot be adequately established.
In such an event a certificate recording the findings of the Inspector shall be handed to the person in charge of the rejected animal. Each Exhibitor of a horse or pony shall be responsible for payment to the Society for costs incurred as and for liquidated damages for any animal sent for exhibition which has to be placed in isolation because it is showing signs or symptoms of contagious or infectious disease, or any form of disease likely to prove dangerous to other animals. Exhibitors are responsible for ensuring in the event of the area from which entries are to be conveyed to the Show being declared a Movement Prohibited Area that such entries are not sent for exhibition.
3. Veterinary treatment of animals whilst at the Show - Antibiotics, inhibitory substances and other prescription only medicines are banned at the Showground unless they are administered under the supervision of the Society's Veterinary Surgeons. 4. Veterinary emergency treatment - It is a condition of entry that the Society's Veterinary Officers may on their own authority, give to any animal such emergency treatment as they may consider appropriate in the event that the owner or his/her representative cannot immediately be found.
5. Veterinary charges - Exhibitors will be required to re-imburse the Society for the full cost of treatment, services and certification administered by the Society's Veterinary Officers attending animals.
Accounts will be rendered after the Show. 6. The Society vet will have the right to treat an animal if urgent attention is required and the owner cannot be found. 7. All horses must have current inoculation against tetanus and flu. Certification may be requested. 8. Horses that have been docked or nicked, except for veterinary reasons (where a veterinary certificate must be supplied) may not be entered at this show. 9. Any owner of a horse or pony, which may have been suffering from any contagious or infectious disease or which develops such a disease whilst on the Showground is liable
9 to compensate the Society for all expenses incurred in connection with any claims resulting from such diseases. The Society's Veterinary Officers are authorized to refuse permission for any animal to be admitted to, or to have to be removed from, the Showground, any animals affected with contagious or infectious disease or with disease, which, in their opinion, was likely to prove dangerous to other animals. Concealment of any disease will render the Exhibitor liable to disqualification. 10. Strangles and Ringworm - It is a condition of entry that: All horses and ponies (including donkeys and mules) have not shown any symptoms of strangles or ringworm, or have been in contact with any horses or ponies (including donkeys and mules) which have shown symptoms of strangles or ringworm or been in contact with premises where there has been equines infected with strangles or ringworm within 15 days prior to entry or exhibiting at the Show'.
11. The Certificate of the Chief Veterinary Officer, whether as to age or soundness, shall be required only in cases where the Judges are in doubt, or where the Stewards may consider it necessary. The decision of the Chief Veterinary officer in such cases shall be final and conclusive; and in case it shall be against the horse or pony to which a prize has been awarded, such animals shall be disqualified from receiving such prize. 12. During the time the Show is open to the public, no rug or cloth shall be hung up so as to conceal any horse or pony in a stable, except in the case of unfit animals and then only on the production of a certificate signed by the Society's Chief Veterinary Officer.
All sheets used for this purpose must be removed before the opening of the Show each morning and must not be replaced until 7.00 pm each day. 13. The Society reserves the right to test any horse or pony exhibits for the presence of hormones or illegal substances, which may affect the behaviour, or performance of the animal in the ring. Refusal to submit a sample will be dealt with by the Society at their discretion.
G Health and Safety Regulations at Agricultural Shows. 1. In accordance with the Health & Safety legislation all equestrian Exhibitors/ Competitors/Grooms must now comply with the above. 2. Horse walks have been laid out by the Society and ridden, driven and in-hand horses must be kept within these designated routes and take guidance from Officials or Stewards at crossing points etc. 3. Total separation of horses and the general public may not always be possible and if an Exhibitor has a nervous or highly strung horse or pony he/she should consider whether it is prudent to risk bringing this horse or pony to a busy agricultural show.
4. Horse and pony Exhibitors are reminded that the Show environment can be upsetting for animals, even those of normally placid temperament. Horses or ponies with unstable or aggressive temperament must not be brought to the showground. 5. Fire Risk - Smoking and oil or cooking stoves of any description are prohibited in the horse lines / stabling areas.
6. All electrical equipment being brought onto the Showground must have a current Safety Test Certificate. 7. Parking - All "live in" vehicles (horseboxes, wagons, and caravans) must be parked at least 5 meters apart. Please follow the instructions of the Horsebox Park Stewards. 8. When, in the opinion of the Society's Officers, the Police, the Health & Safety Executive or other competent authority a horse or ponies' behaviour poses an immediate threat to life and limb of people in its immediate vicinity the Society reserves the right to instruct an authorized person to mitigate such threat in such