FINAL PROGRAMME - ISC 2018 Cannes-Mandelieu, France September 23-27, 2018 32nd International Symposium on Chromatography
Page content transcription
If your browser does not render page correctly, please read the page content below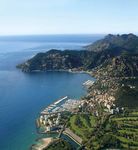 ISC 2018 Cannes-Mandelieu, France
 32nd International Symposium on Chromatography
 September 23-27, 2018

   FINAL
PROGRAMME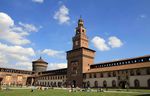 WE LIVE EFFICIENCY
                                           Prime LC Performance Every Day
                                           Focus is key to efficiency, in sports and in science.
                                           At Agilent, we are passionate about helping you to
                                           maximize the efficiency of your LC workflows.

                                           The Agilent 1260 Infinity II Prime LC is the latest
                                           addition to the InfinityLab family. With high-
                                           performance instrumentation and automated
                                           solutions for mobile phase blending and method
                                           transfer, it's the most capable LC for your everyday
                                           analyses. Plus, it's the ideal choice for LC/MS—
                                           delivering convenience that gives you an advantage in
                                           your daily work.

                                           Keep focused, live efficiency.

                                           www.agilent.com/chem/livelcprime
                                           #WeLiveEfficiency #EfficientUHPLC

                                                                Winner of the SelectScience award
                                                                for the Best New Separations
                                                                Product of 2017.

© Agilent Technologies, Inc. 2018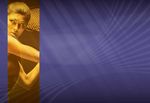 TABLE OF CONTENTS

Welcome Words...................................................................................................................4

Programme Overview.........................................................................................................5

Company Profiles.................................................................................................................7

Committees........................................................................................................................10

ISC Symposium History......................................................................................................12

Awards and Travel Grants.................................................................................................14

Practical Information.........................................................................................................22

Information about Mandelieu La-Napoule.....................................................................26

Presenter Information.........................................................................................................28

Journal of Chromatography Special Issue ISC 2018......................................................30

Social Programme.............................................................................................................31

Scientific Programme........................................................................................................33

Lunchtime Seminars...........................................................................................................52

Poster Index........................................................................................................................54

Venue Floorplan.................................................................................................................88

ISC 2018 • 32nd International Symposium on Chromatography                                                                                3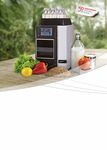 WELCOME WORDS

    Welcome to the "Côte d'Azur" for the 32nd International Symposium on Chromatography, ISC 2018

    Dear Participants,

    On behalf of the Scientific Committees of the 32nd International Symposium on Chromatography (ISC
    2018) and of the Organizers, it is our great pleasure to welcome you to Cannes-Mandelieu, in the
    fabulous setting of the "Côte d'Azur", the French Riviera.

    The International Symposium on Chromatography (ISC) is one of the premier meetings to discuss
    all modes of chromatography and separation sciences with a broad coverage of techniques and
    applications.

    The program entices with outstanding scientists invited by the Scientific Committees as well as a
    selection from more than 400 submitted abstracts! We hope the harmonious combination of oral
    and poster presentations, tutorials, short courses, vendor lectures and seminars, and an international
    exhibition on Instrumentation and Services proposed during ISC 2018 will provide you with the advances,
    fundamentals, challenges, trends and applications of separation techniques, chromatography and
    mass spectrometry in the widest range of topics.

    Besides this very exciting 5-day conference program, we hope the charm of the region in September,
    the "human" size of the Congress and Exhibition Centre of Mandelieu (CEC) and its location in the
    city will favor a sweet and informal atmosphere to enjoy separation sciences and their applications
    during the Symposium. The venue was constructed recently and offers all the facilities for a successful
    scientific meeting. The CEC can be reached from most of the hotels of the city by walking along the
    river Siagne.

    In addition, Mandelieu, the Mimosa Capital, is situated on the Esterel Massif, which invites for nice treks
    in the warm temperatures in September. Or maybe practicing water sports near the beaches is more
    enticing? Another option are the 3 golf courses located in Mandelieu which are amongst the most
    beautiful in France. If you prefer a more cultural experience along the sea, the Napoule Castle, with
    its stunning architecture, or the "Croisette" (Cannes Film Festival) are only a short distance away. For a
    scientific adventure visit the Sophia Antipolis Science and Technology Park, to discover the creation
    of many fragrances and perfumes. Last but not least, you can taste the southern version of "French
    cuisine" and experience the hyphenation of the local food with local wines (with moderation!).

    We wish you a fruitful conference and an excellent time in Cannes-Mandelieu.

                                                                  Symposium Chairpersons

                                                                  Didier Thiébaut, Paris (F)
                                                                  Valérie Pichon, Paris (F)
                                                                  Jean-Luc Veuthey, Genève (CH)

4                                             ISC 2018 • 32nd International Symposium on Chromatography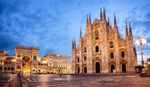 PROGRAMME OVERVIEW

                                                              Sunday, 23.09.2018
 Time        Auditoire Riviera                      Napoule A                                  Napoule B                         Napoule C
08h00
                                                                                       Short Courses registrations
09h00
09h00                                          SC01 - Short Course 1                                                        SC03 - Short Course 3
                                       Analytical Characterization of Protein                                         Development and Control of Robust
10h00                                           Biopharmaceuticals                                                       HPLC Methods by Modeling
10h00                                              Davy Guillarme                      SC02 - Short Course 2                  Szabolcs Fekete
                                                    Koen Sandra                 Flavors and Fragrances + Analytical          Hans-Jürgen Rieger
12h00                                                                               Chemistry: An Endless Story
12h00                                                                                    Frédéric Begnaud
13h00                                                                                     Philippe Darriet
                                                                                              Lunch Break
14h00                                          SC04 - Short Course 4                  SC05 - Short Course 5                 SC06 - Short Course 6
                                         GC X GC: Fundamental Principles,         Microextraction - The «Green»         Introduction to Metabolomics
                                            Processes and Applications          Sample Preparatoin Choice of Next                 Workflow
                                                  Philip Marriott                Generation Analytical Chemists                  Serge Rudaz
                                                                                     Stig Pedersen-Bjergaard                    Coral Barbas
17h00                                                                                   Janusz Pawliszyn

17h30
            Opening Ceremony
18h00
18h00   PL01 - PLENARY LECTURE 1
18h45         Robert Kennedy
18h45         CASSS Award
19h15      Nernst-Tswett Award
19h15                                                               Welcome Reception
21h00                                                                 CEC Mandelieu

                                                              Monday, 24.09.2018
 Time        Auditoire Riviera                      Salon Azur                                 Siagne D                           Napoule
09h15   PL02 - PLENARY LECTURE 2
10h00           Alain Beck
                                                                        Coffee Break
10h45    S01 - Biopharmaceuticals                 S02 - Chirality                      S03 - Mass Spectrometry
             Keynote Speaker:                    Keynote Speaker:                          Keynote Speaker:
12h15          Koen Sandra                       Wolfgang Lindner                             Tony Edge

12h30        12h15 - 13h45
                                           Teaching Analytical Chemistry,
13h00        Poster sessions                                                               T01 - TUTORIAL 1
                                            current status and challenges                                                   LUNCHTIME SEMINAR
             (odd numbers)                                                                  Michal Holcapek
                                                  Frédéric Begnaud                                                              Shimadzu
          PS-01, PS-02, PS-03,
                                                   Jérôme Randon
          PS-04, PS-05, PS-06
13h45

14h00      S04 - Fundamentals                   S05 - Environment                             S06 - SFC
            Keynote Speaker:                     Keynote Speaker:                          Keynote Speaker:
15h30         Gert Desmet                      Damia Barcelo Culleres                       Caroline West
                                15h30 - 16h45
16h00                   Poster sessions (even numbers)                                     T02 - TUTORIAL 2
                   PS-01, PS-02, PS-03, PS-04, PS-05, PS-06                                                                     Coffee Break
16h45                                                                                         Dwight Stoll

17h00      S07 - Metabolomics               S08 - Emerging Techniques                      S09 - Proteomics
            Keynote Speaker:                     Keynote Speaker:                          Keynote Speaker:
17h30         Serge Rudaz                      Boguslaw Buszewski                           Govert Somsen
17h30    AFSEP Best Poster Award             AFSEP Best Poster Award                   AFSEP Best Poster Award
18h15    8 Posters in 180 seconds            8 Posters in 180 seconds                  8 Posters in 180 seconds

ISC 2018 • 32nd International Symposium on Chromatography                                                                                                 5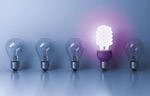 Tuesday, 25.09.2018
    Time             Auditoire Riviera                         Salon Azur                                Siagne D                      Napoule
    09h15       PL03 - PLENARY LECTURE 3
    10h00              Fabrice Gritti
                                                                                   Coffee Break
    10h45       S10 - Fundamentals (HILIC)             S11 - Sample Preparation                      S12 - 2D-GC
              Keynote Speaker: David McCalley              Keynote Speaker:                  Keynote Speaker: Philip Marriott
    12h15                                              Jean-Christophe Garrigues

    12h30             12h15 - 13h45
    13h00     Poster sessions (odd numbers)               LUNCHTIME SEMINAR                          T03 - TUTORIAL 3             LUNCHTIME SEMINAR
                  PS-07, PS-08, PS-09,                         Waters                                  Caroline West                   Agilent
                       PS-10, PS-11                                                                    Abhijit Tarafder
    13h45

    14h00      S13 - Food, Natural Products             S14 - Stationary Phases            S15 - Miniaturization and On-Chip
              Keynote Speaker: Luigi Mondello        Keynote Speaker: Zhengjin Jiang                  Techniques
    15h30                                                                                     Keynote Speaker: Jörg Kutter

                                          15h30 - 16h45
    16h00                         Poster sessions (even numbers)                                     T04 - TUTORIAL 4
                                PS-07, PS-08, PS-09, PS-10, PS-11                                    Wolfgang Lindner                Coffee Break
    16h45                                                                                          Michael Laemmerhofer

    17h00              S16 - 2D-LC                     S17 - Gas Chromatography                 S18 - Fast Separation
    18h15    Keynote Speaker: Sabine Heinisch       Keynote Speaker: Pascal Cardinael      Keynote Speaker: Alberto Cavazzini
    18h30

                                                                       Wednesday, 26.09.2018
    Time             Auditoire Riviera                         Salon Azur                                Siagne D                      Napoule
    09h00       S19 - Sample Preparation                      S20 - Omics                  S21 - Biopharmaceuticals, Quality
            Keynote Speaker: Janusz Pawliszyn       Keynote Speaker: Jeremy Glennon             by Design & Modelling
    10h30                                                                                   Keynote Speaker: Davy Guillarme
                                                                                   Coffee Break
    11h00          S22 - Metabolomics                         S23 - 2D-LC                         S24 - Sample Preparation
               Keynote Speaker: Coral Barbas          Keynote Speaker: Dwight Stoll                    Keynote Speaker:
    12h15                                                                                          Stig Pedersen-Bjergaard
    12h30

                      12h30 - 13h45
    12h45
              Poster sessions (odd numbers)               LUNCHTIME SEMINAR                                                       LUNCHTIME SEMINAR
    13h00          PS-12, PS-13, PS-14                       Thermo Fisher                           T05 - TUTORIAL 5                PHENOMENEX
    13h45                                                                                             Govert Somsen

    14h00     S25 - Electrodriven Techniques             S26 - Miniaturization                S27 - Emerging Techniques
    15h45      Keynote Speaker: Herve Cottet          Keynote Speaker: Koji Otsuka          Keynote Speaker: Gertrud Morlock
                                          15h45 - 17h00
    16h15                         Poster sessions (even numbers)                                     T06 - TUTORIAL 6
                                       PS-12, PS-13, PS-14                                                                           Coffee Break
    17h00                                                                                            Gérard Hopfgartner

    17h15   Martin Medal from Chromatographic
               Society / Jubilee Medal from
    17h30         Chromatographic Society
    17h30              ASAC Award
                PL04 - PLENARY LECTURE 4
    18h15          Peter Schoenmakers

    19h30                                                                  Gala Dinner - Hippodrome
                                                                        Departure buses from CEC: 19h00

                                                                        Thursday, 27.09.2018
    Time             Auditoire Riviera                         Salon Azur                                Siagne D                      Napoule
    09h00        S28 - Mass Spectrometry                  S29 - MS Proteins                         S30 - Lipidomics
                     Keynote Speakers:                     Keynote Speakers:                        Keynote Speakers:
    10h30   Gérard Hopfgartner, Takehiko Kitamori   Giancarlo Aldini, Sarah Cianferani    Michael Laemmerhofer, Michal Holcapek
                                                                                   Coffee Break
    11h15       PL05 - PLENARY LECTURE 5
    12h00              Atila Felinger
    12h00
                  ISC 2020 - Atila Felinger
    12h15
    12h15
                     Best Poster Award
    12h30
    12h30
                     Closing Ceremony
    13h00

6                                                                  ISC 2018 • 32nd International Symposium on Chromatography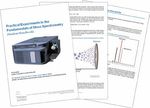 COMPANY PROFILES
Platinum Sponsors

Shimadzu
Shimadzu is one of the leading manufacturers of analytical instrumentation. Their systems are essential
tools for consumer and product safety in almost all industrial segments. Ever since its foundation in
1875 Shimadzu is in the service of science, ensuring precise, reliable analyses in medicine, chemistry,
pharmacy, food or environmental control.

Agilent
Agilent Technologies Inc. (NYSE: A) is a global leader in life sciences, diagnostics, and applied
chemical markets. With more than 50 years of insight and innovation, Agilent instruments, software,
services, solutions, and people provide trusted answers to its customers' most challenging questions.
The company generated revenues of $4.47 billion in fiscal 2017 and employs 14,200 people worldwide.
Information about Agilent is available at www.agilent.com

Gold Sponsors

Merck
Merck KGaA of Darmstadt, Germany is a leading company for innovative and top-quality high-tech
products in healthcare, life science and performance materials. Around 50,000 employees work in
66 countries to improve the quality of life for patients, to foster the success of customers and to
help meet global challenges. The organization has extensive expertise in reagents, separations, and
instrumentation for basic, applied, and pharmaceutical research and manufacturing, including a
range of products and services in sample preparation, analytical chemistry, chromatography, and
supporting CRMs.

ThermoFisher Scientific
Thermo Fisher Scientific is the world leader in serving science. Our mission is to enable our customers
to make the world healthier, cleaner and safer. We help our customers accelerate life sciences
research, solve complex analytical challenges, improve patient diagnostics and increase laboratory
productivity. Through our premier brands – Thermo Scientific, Applied Biosystems, Invitrogen, Fisher
Scientific and Unity Lab Services – we offer an unmatched combination of innovative technologies,
purchasing convenience and comprehensive support. For more information, please visit
www.thermofisher.com

ISC 2018 • 32nd International Symposium on Chromatography                                                 7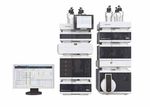 Silver Sponsors

    Waters
    Waters Corporation creates business advantages for laboratory-dependent organizations by
    delivering scientific innovation to enable customers to make significant advancements. Waters helps
    customers make profound discoveries, optimize laboratory operations, deliver product performance,
    and ensure regulatory compliance with a connected portfolio of separations and analytical science,
    laboratory informatics, mass spectrometry, as well as thermal analysis.

    Media Partners and Exhibitors

    Exhibitors

                                                                           EMPOWERING RESULTS

    Media Partners

    Supporters

8                                          ISC 2018 • 32nd International Symposium on Chromatography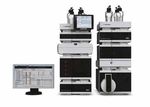 01 - Shimadzu                         09 - Agilent                        17 - Waters
  02 - Merck                            10 - Innovchem                      18 - YMC Europe GmbH
  03 - Sedere                           11 - Leco                           19 - SepSolve
  04 - Chromacim                        12 - Entech Instruments             20 - Fuji Silysia Chemical
  05 - Restek                           13 - Metrohm                        21 - Molnar Institute
  06 - LC-GC                            14 - Vici                           22 - Jasco France
  07 - Springer                         15 - Phenomenex                     23 - Biopharmatech
                                        16 - Thermo Fisher                  24 - Ion Bench

                                                                                            ENTRANCE

                                  20        21                    23   24   6       7
                                                       22

                            5

                            19
                                                                                        1
                             18
        POSTER EXHIBITION

                             17

                                                                                                         ESPLANADE
                                                                                            2
                                             CATERING AREA

                                                                                             3
                             16

                                                                                             4
                             15

                                                                                9
                            14         13        12         11    10

                                            POSTER EXHIBITION

                                                      Siagne D

ISC 2018 • 32nd International Symposium on Chromatography                                                            9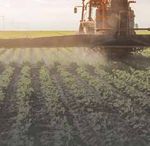 COMMITTEES
     Chairpersons

     Didier THIEBAUT*, ESPCI, LSABM, PSL University, ESPCI Paris, Paris, France
     Valérie PICHON, Department of Analytical, Bioanalytical Sciences and Miniaturization (LSABM), Paris, France
     Jean-Luc VEUTHEY, University of Geneva, Geneva, Switzerland

     International Scientific Committee

     Giancarlo ALDINI, University of Milan, Italy
     Coral BARBAS, CEMBIO, Universidad CEU-San Pablo, Boadilla del Monte, Spain
     Damia BARCELO CULLERES, ICRA Catalan Institute for Water Research, Girona, Spain
     Alberto CAVAZZINI*, University of Ferrara, Ferrara, Italy
     Gert DESMET*, Vrije Universiteit Brussel, Belgium
     Tony EDGE*, Agilent Technologies, Church Stretton, United Kingdom
     Attila FELINGER*, Department of Analytical and Environmental Chemistry and Szentágothai Research Center,
     University of Pécs, Pécs, Hungary
     Jeremy GLENNON, University of Cork, Ireland
     Michal HOLCAPEK,University of Pardubice, Pardubice, Czech Republic
     Zhengjin JIANG, Jinan University, Guangzhou, China
     Robert KENNEDY, University of Michigan, Ann Arbor, MI, USA
     Jörg KUTTER*, University of Copenhagen, Denmark
     Michael LAEMMERHOFER*, University of Tuebingen, Tuebingen, Germany
     Wolfgang LINDNER, University of Vienna, Austria
     Philip MARRIOTT, Australian Centre for Research On Separation Science (ACROSS), Monash University, Australia
     David Mc CALLEY, University of the West of England, Bristol, United Kingdom
     Koji OTSUKA, Kyoto University, Kyoto, Japan
     Stig PEDERSEN-BJERGAARD, UiO: School of Pharmacy, Oslo, Norway
     Gerard ROZING, Rozing.com Consulting, Germany
     Koen SANDRA, Research Institute for Chromatography, Kortrijk, Belgium

     * indicates Members of the Permanent Scientific Committee

     National Organising Committee, ISSC

     Alain BECK, Pierre Fabre Laboratories, St-Julien en Genevois, France
     Frédéric BEGNAUD, Firmenich, Geneva, Switzerland
     Pascal CARDINAEL, University of Rouen, France
     Sarah CIANFERANI, University of Strasbourg, France
     Hervé COTTET, University of Montpellier, France
     Xavier FERNANDEZ, University of Nice-Sophia Antipolis, France
     Jean-Christophe GARRIGUES, CNRS Toulouse, France
     Sabine HEINISH, Institut des Sciences Analytiques, Lyon, France
     Serge RUDAZ, Geneva University, Geneva, Switzerland

     Conference Secretariat

      ISC 2018                                                        Rue Rousseau 30       info@isc2018.fr
      c/o Symporg SA                                                  1201 Geneva           +41 (0)22 839 84 84
     		                                                               Switzerland           www.isc2018.fr

10                                                        ISC 2018 • 32nd International Symposium on Chromatography
Brighter mAbs
BIOshell™ IgG 1000 A
Fused-Core® HPLC Columns

Ideal for separating IgG, its fragments,
aggregates and high mw protein
samples in reversed phase
1000 A Pore Size
Allow access for IgG aggregates
of higher order

2.7 µm particle with
0.5 µm shell
Provide rapid mass transfer
and efficiency

Densely bonded C4 phase
with endcapping
Give high temperature and
stability at low pH

The life science business
of Merck operates as
MilliporeSigma in the U.S.
and Canada.

SigmaAldrich.com/BIOshell

© 2017 Merck KGaA, Darmstadt, Germany and/or its affiliates. All Rights Reserved.
Merck and the vibrant M are trademarks of Merck KGaA, Darmstadt, Germany or its affiliates. All other trademarks are the
property of their respective owners. Detailed information on trademarks is available via publicly accessible resources.

2017-07990
ISC SYMPOSIUM HISTORY
     The ISC series had been organized since its beginning in 1956 by three societies involved in separation
     sciences (in UK, Germany and France). Symposium of the ISC series should be organised every two
     years (even years) all over Europe. Since 2014, the three countries decided to devolve responsibility
     for the organisation of the ISC series to a Permanent Scientific Committee (ISC-PSC) and its members
     are part of the scientific committee of each series. Symposia in the series should take place normally
     during September / October on even years alternately with the HPLC series in which symposia are
     staged in Europe on odd years. It may be organized by an individual, groups of individuals or European
     National Societies (or groups thereof) involved in separation sciences. The ISC-PSC is composed
     of seven members, each of whom can serve for a maximum of seven years, with a reasonable
     international standing as a separation scientist.

     Past Conferences

     1st         1956 London (UK)                           S. F. Birch
     2 nd
                 1958 Amsterdam (NL)                        J. Boldingh
     3 rd
                 1960 Edinburgh (UK)                        R. C. Chirnside
     4 th
                 1962 Hamburg (DE)                          C. S. G. Phillips, H. Kientz
     5 th
                 1964 Brighton (UK)                         D. H. Desty
     6 th
                 1966 Rome (IT)                             G. B. Marini-Betolo
     7 th
                 1968 Copenhagen (DK)                       C. G. Scott
     8 th
                 1970 Dublin (IR)                           C. L. A.Harbourn
     9 th
                 1972 Montreux (CH)                         E. R. Adlard
     10     th
                 1974 Barcelona (ES)                        E. Roth
     11     th
                 1976 Birmingham (UK)                       R. Stock
     12     th
                 1978 Baden-Baden (DE)                      G. Schomburg
     13     th
                 1980 Cannes (FR)                           G. Guiochon
     14     th
                 1982 London (UK)                           C. E. R. Jones
     15th        1984 Nürnberg (DE)                         E. Bayer
     16th        1986 Paris (FR)                            M. Martin, P. Devaux
     17th        1988 Wien (AT)                             J. F. K. Huber
     18     th
                 1990 Amsterdam (NL)                        H. Poppe
     19     th
                 1992 Aix-en-Provence (FR)                  A. Siouffi
     20     th
                 1994 Bournemouth (UK)                      A. F. Fell
     21     st
                 1996 Stuttgart (DE)                        H. Engelhardt
     22     nd
                 1998 Rome (IT)                             F. Dondi
     23     rd
                 2000 London (UK)                           D. Stevenson
     24     th
                 2002 Leipzig (DE)                          W. Engewald
     25     th
                 2004 Paris (FR)                            M. C. Hennion
     26     th
                 2006 Kopenhagen (DK)                       S. Hansen
     27     th
                 2008 Münster (DE)                          U. Karst
     28     th
                 2010 Valencia (ES)                         J. Grimalt
     29     th
                 2012 Torun (PL)                            B. Buszewski
     30     th
                 2014 Salzburg (AT)                         W. Buchberger, M. Lämmerhofer, W. Lindner
     31     st
                 2016 Cork (IE)                             A. Stalcup, J. D. Glennon
     32     nd
                 2018 Cannes-Mandelieu (FR)                 D. Thiebaut, V. Pichon, JL. Veuthey
     33     rd
                 2020 Budapest (HU)                         A. Felinger

12                                           ISC 2018 • 32nd International Symposium on Chromatography
Empowering Results for Food
Detection and Protection

LECO INTRODUCES THE NEW PEGASUS® BT 4D
The measurement of dioxins and dioxin-like compounds in food and feed is an important task
within the EU food safety policy. Such measurements require the best available gas chromatography
mass spectrometry technology. The new generation of TOFMS, the Pegasus BT 4D, allows to reach
ultra-trace level (fg) detection at high acquisition frequency. Sensitivity and linearity of the GC × GC-
TOFMS instrument towards dioxins and related compounds provide new possibilities in food and
feed sample screening. The enhancement of S/N with the GC × GC modulation process makes what
was once unobserved a clearly identifiable analyte in your sample.

  Lower detection limits by increasing signal
  and reducing noise.

  Significant improvement in overall linearity
  and LODs with GC × GC.

  Identify more compounds more efficiently.

  Make GC × GC more "routine" in your
  laboratory with integrated software and
  method development tools.

  Save time and effort with our open-style
  EI source.

  VISIT OUR PEGASUS® BT AND BT 4D WORKSHOP IN OCT 17–18, 2018

                A HAND'S ON WORKSHOP for the new Pegasus BT
                and Pegasus BT 4D is scheduled for October 17th –18th.
                It is possible to send samples in advance! For direct
                registration or more information visit our website:
                leco-europe.com/leco-workshop-pegasus/

LECO Europe
info_eu@leco.com | www.leco-europe.com
AWARDS AND TRAVEL GRANTS
     ISC 2018 Best Poster Awards

     Presentation of scientific work on a poster is an efficient way to disseminate and discuss with peers,
     progress in the understanding of fundamental aspects, new instrumental methods and applications
     of chromatography and other separation sciences especially for young scientists.

     The poster sessions are an important part of the ISC series. Therefore, all posters will be available
     during the whole symposium to allow a thorough and comprehensive discussion.

     An international panel of scientists, chaired by Gerard Rozing, will review the posters in the Best Poster
     Award (BPA) competition by the following criteria:
       • Novelty, originality, and creativity of the work
       • The scope of the work, the technical quality of experimental design and execution of
           experiments,
       • Presentation of the work on the poster. Special emphasis will be the presence and
           explanation of the authors during their designated poster session
       • Impact of the work like the potential for innovation, on progressing separation science, on
           economic and societal aspects, and its use in science teaching

      Shimadzu offers 5 awards (300 Euro each).

      The centre de compétences en Chimie et Toxicologie Analytiques (ccCTA) offers one award
       (300 Euro) to a young scientist with a poster in the field of biological/pharmaceutical analysis.

      Springer Verlag offers 5 book vouchers (200 Euro each) on behalf of Analytical and Bioanalytical
       Chemistry and Chromatographia.

     All poster awards will be presented to the winners during the closing ceremony on Thursday,
     September 27.

14                                            ISC 2018 • 32nd International Symposium on Chromatography
AFSEP Best Poster Award

This award is arranged on behalf of the AFSEP (Association Francophone des Sciences Séparatives,
the French-speaking Society of Separation Sciences).

They will sponsor three best poster prizes (300 Euro each).

The awards are intended for young scientists who will deliver a short oral (3-minutes) presentation
of their work in three parallel sessions at the end of Monday, September 24, from 17h30 to 18h15.
The presenters have been selected according to their rankings resulting from the evaluation of
the abstracts submitted by young scientists by the symposium International and National Scientific
Committees. In each of these sessions, a review panel consisting of 3-4 peers will be attending, as well
as the chairmen of the preceding session and the symposium chairs. Each review panel will deliver
their nomination immediately after these sessions.

AFSEP Best Poster Oral Presentation

Monday, September 24, 2018 - 17h30 / 18h15

Session 1, Auditoire Riviera

Poster #     Presenting Author       Title
PS-13-09     Ganorkar, Saurabh       Abridging Pharmaceutical Analysis and Drug Discovery
                                     via LC-MS-TOF, NMR, In-Silico Toxicity - Bioactivity Profiling for
                                     Therapeutic Purposing Zileuton Impurities: Need of Hour
PS-12-27     Brighenti, Virginia     Development of a new HPLC-ESI-MS/MS method for trace
                                     analysis of non-psychoactive cannabinoids in apiary products
PS-12-34     Bosakova, Tereza        Monitoring of 17a-Ethynylestradiol During Mouse Sperm
                                     Capacitation by HPLC-MS/MS to Propose its Action Using
                                     Kinetic Analysis.
PS-08-23     Murtazashvili, Mariami Analysis of 12 Synthetic Cannabinoids in Blood by Liquid
                                    Chromatography Tandem Mass Spectrometry
PS-05-15     Lebanov, Leo            Application of Average Mass Spectra Combined with
                                     Multivariate Statistical Analysis in the Authentication and
                                     Quality Assurance of Ylang Ylang Essential Oils
PS-13-15     Arigò, Adriana          Application of Linear Retention Indices in Liquid
                                     Chromatography for Reliable Characterization of Oxygen
                                     Heterocyclic Compounds in Cosmetics
PS-13-16     Svoboda, Jan            HPLC-UV-MS characterization of platinum and palladium
                                     complexes as potential cytostatic activity
PS-13-02     Guichard, Nicolas       Computer-assisted UHPLC-MS/MS Method Development and
                                     Optimization for the Determination of 25 Antineoplastic Drugs
                                     Used in Hospital Pharmacy

ISC 2018 • 32nd International Symposium on Chromatography                                                  15
Session 2, Salon Azur

     Poster #    Presenting Author    Title
     PS-10-03    Drouin, Nicolas      New insights in CE-MS-based metabolomics
     PS-07-38    Michalcová, Lenka    How to Efficiently Mix Long-Injection Plugs in Capillary
                                      Electrophoresis?
     PS-07-43    Dadouch, Meriem      Development of CE/MS methodologies for the analysis of
                                      monoclonal antibodies
     PS-10-05    Sillner, Nina        Development and Application of a HILIC-MS/MS Method for
                                      Polar Fecal Metabolome Profiling
     PS-12-39    Bokuchava, Natia     Study of Biologically Active Compounds in Georgian
                                      Grapevine Canes
     PS-01-33    Gilardoni, Ettore    Enantioselective Chromatography for the Determination of
                                      Histidine Dipeptides in Food and Food Supplements
     PS-05-12    George, Nadine       Determination of the Design Space of Chiral HPLC Separations
                                      on Chirobiotic T Stationary Phase
     PS-01-37    Stavrou, Ioannis     Combined Use of Cyclofructans and an Amino Acid Ester-
                                      Based Ionic Liquid for the Enantioseparation of Huperzine A
                                      and Coumarin Derivatives in CE.

     Session 3, Siagne D

     Poster #    Presenting Author    Title
     PS-06-15    Marlot, Léa          Preparative Comprehensive Two-Dimensional
                                      Chromatography: Comparison of CPCxLC and PrepLCxLC for
                                      the Isolation of Multiple Targets from Edelweiss Plant.
     PS-06-04    Pérez Cova, Miriam   Untargeted Comprehensive Two-Dimensional Liquid
                 Carolina             Chromatography: a Yeast Lipidomic Study
     PS-11-04    Ehkirch, Anthony     An online of four-dimensional SECxSEC-IMxMS methodology
                                      for in-depth characterization of forced degraded monoclonal
                                      antibodies.
     PS-06-14    Chapel, Soraya       On-line HILICxRPLC Separation of Complex Peptide Sample
     PS-14-31    Sanjuan Navarro,     Chromatographic Characterization of AuNPs Used in
                 Lorenzo              Plasmonic Assays
     PS-04-01    Ventouri, Iro        Native Asymmetrical Flow Field-Flow Fractionation and Size-
                                      Exclusion Chromatography for Studying Aggregation of Beta-
                                      D-Galactosidase
     PS-12-41    Piparo, Marco        Programmed Temperature Vaporizing (Ptv): A Versatile Solution
                                      For A Non-Discrimination Of Vacuum Gas Oil
     PS-07-21    Rédei, Csanád        Competitive Adsorption in Supercritical Fluid Chromatography:
                                      A Model

16                                        ISC 2018 • 32nd International Symposium on Chromatography
ASAC Fritz-Pregl-Medal 2018

               Awarded to: Peter SCHOENMAKERS, University of Amsterdam, The Netherlands

               This Award is named for the Austrian chemist Friedrich Michael Raimund Pregl, who
               received the 1923 Nobel Prize in Chemistry for his pioneering work in the field of
               Microchemical Methods, which are very closely related to analytical chemistry and
               analytical sciences. Fritz Pregl is the doyen of the Austrian analytical chemists.

This highest award of the ASAC will be given to scientists who have contributed outstanding
developments in Analytical Sciences.

Throughout his career, Peter Schoenmakers has devoted his scientific enthusiasm towards separation
sciences, and in particular, towards liquid chromatography theory and practice. His contributions
and innovations advanced the field significantly and had high impact on the today's standing of the
large portfolio on separation technologies, essentially applied in all fields of chemistry, life science,
environmental science, and materials science, among others. The board of the ASAC respectfully
congratulates the awardee.

Chromatographic Society Awards
Each year the Chromatographic Society acknowledges the scientific achievements of respected
members of the chromatographic community through the award of one of two medals.

Martin Medal Winner 2018

               The Chromatographic Society is pleased to announce that Prof. Jean-Luc VEUTHEY
               from the University of Geneva will be awarded the Martin Medal for 2018.

               The award has been made in recognition of his outstanding contributions to separation
               science applied to the analysis of drugs and drugs of abuse, and in the advancement
               of the understanding of elucidating drug properties.

Jubilee Medal Winner 2018

               The Chromatographic Society is pleased to announce the award of the Jubilee Medal
               to Dr. Davy GUILLARME from the University of Geneva in recognition of his contributions
               to the development of chromatographic techniques (HPLC, UPLC and SFC) and their
               hyphenation to mass spectrometry.

               Dr. Davy Guillarme has demonstrated his exceptional abilities, application and
               commitment to the field of separation science and as such the Chromatographic
               Society is delighted to honour him with the Jubilee Medal for 2018.

ISC 2018 • 32nd International Symposium on Chromatography                                                   17
EuSSS Award - Nernst-Tswett Award

     EuSSS was established in 2002 for:

     • Consolidation of people who work in separation sciences,
     • Establishment an umbrella for the national societies on separation science, particularly to
       promote the formation of international networks for the efficient spreading of technical
       knowledge, for setting up scientific programmers, and for fostering academic/industrial co-
       operation,
     • Promotion of separation sciences as an important part of analytical chemistry, physical and
       organic chemistry,
     • Harmonization of national educational programmes and ensure proper conditions for academic
       training in separation sciences, in view of the new European bachelor, masters and PhD curricula,
     • Nomination of and award to prominent scientists (max 2) of the to Nernst-Tswett Award,
       particularly scientists who strongly influenced development of separation sciences for the
       progress of our civilization

     28th ISC 2010 in Valencia (Spain)
        1. Prof. V. Davankov (Russia)
        2. Prof. G. Bonn (Austria)

     29th ISC 2012 in Toruń (Poland)
        3. Prof. P. Sandra (Belgium)

     30th ISC 2014 in Salzburg (Austria)
        4. Prof. F. Švec (USA)
        5. Prof. W. Lindner (Austria)

     31th ISC 2016 in Cork (Irland)
        6. Prof. K. K. Unger (Germany)
        7. Prof. P. Jandera (Czech Rep.)

     32th ISC 2016 in Cannes-Mandelieu (France)
        8. Prof. R. Kaliszan (Poland)
        9. Prof. M. Martin (France)

     Simon-Widmer Award

                    Awarded to (2017): Prof. Takehiko KITAMORI, University of Tokyo.

                    The Simon-Widmer Award in memory of Prof Wilhelm Simon and Prof Michael Widmer
                    honors distinguished scientists for their contribution to fundamental and applied
                    analytical science and the education of analytical scientists.

18                                           ISC 2018 • 32nd International Symposium on Chromatography
Primed and
                                                         20
                                                         15
                                                                          Ready to Go
                                                      10
                                                   Overlaid Successive Injections – Protein Priming Comparison
                                                   mAU
                                                   30        bioZen Titanium BioTi™ Hardware

                                                   25
                                                                 5

                                                   20
                                                                 2                                                                                                                                  Conditions for both columns:
                                                                                                                                                                                                           Column: bioZen 1.8 μm SEC-3
                                                                                                                                                                                                        Dimension: 150 x 4.6 mm
                                                                                                                                                                                                      Mobile Phase: 100 mM Sodium Phosphate Buffer
                                                   15                                                                                                                                                               (pH 6.8)
                                                                                                                                                                                                        Flow Rate: 0.3 mL/min
                                                                                                                                                                                                      Temperature: Ambient
                                                   10                                                                                                                                                    Detection: UV @ 280 nm
                                                                                                                                                                                                           Sample: 1. g-Globulin

                                                                                                                                                                                     App ID 24683
                                                                                                                                                                                                                    2. Ovalbumin
                                                    5

                                                    0
                                               4        3                                    4
                                                                                                          5              5                                      6
                                                                                                                                                                    6                min
                                                                                                                                                                                                                     min
                                                        mAU
                                                        30
                                                                 Traditional Stainless Steel
                                                        25
                                                                                Injection:                Multiple injections need-
                                                                                      20                                                                                bioZen Biocompatible LC Columns for:
                                                        20                            15                       ed for priming.
                                                                                      10
                                                        15                                                                                                              • Peptide Mapping
                                                                                                                                                 App ID 24713

                                                        10                              5
                                                                                        2                                                                               • Aggregate Analysis
                                                         5

                                                         0
                                                                                                                                                                        • Glycan Analysis
                                                             3                   4                        5                    6                min
                                                                                                                                                                        • Peptide Quantitation
                                                                                                                                                                        • Drug Antibody Ratio
                                                                                                                                                                        • Intact Mass
                                                                                                 Biocompatible Titanium Frit                                            • Intact and Fragment Analysis
© 2018 Phenomenex, Inc. All rights reserved.

                                                                                                        Traditional Stainless Steel

                                                                                                                                   Biocompatible Titanium
PA59530318_W

                                                   www.phenomenex.com/muchozen
CASSS Award and Student Travel Grants

     CASSS is a global community of industry, academic and regulatory
     professionals who work together to resolve scientific challenges in the
     field of biopharmaceutical development and regulation. CASSS members
     are dedicated to facilitating the sharing of resources, information, and
     best practices in order to advance scientific knowledge for the benefit of
     their members and the public at large. They do this through their family of
     conferences and forums that bring them the right people (experienced in
     the field), the right way (a culture of engagement), at the right time (timely,
     scientifically relevant content).

     CASSS Award

                    Paul HADDAD announced as 2018 Winner of CASSS Award for Outstanding
                    Achievements in Separation Science.

                    The CASSS Award for Outstanding Achievements in Separation Science recognizes
                    contributions to the fields of separation science and technology. The award consists
                    of $500, an invitation to speak and reimbursement of travel expenses to a major
     international symposium where the award is presented. (The award presentation venue varies.
     Past examples include the HPLC and ISC symposia.) A nominee must have made an outstanding
     contribution to the fields of separation science and technology with particular consideration given
     to developments of new methods and techniques.

     CASSS Student Travel Grant

     CASSS provided a limited number of travel grants for PhD candidates and academic postdocs
     presenting posters and/or talks at ISC 2018 in Cannes-Mandelieu, France. Interested candidates had
     to be the first author and presenter at the conference.

     All applicants had to be current graduate students enrolled in a program or post-doctoral researchers
     working in a discipline applicable to biopharmaceutical sciences, including protein and nucleic
     acid therapeutics, vaccines, cell therapy, and gene therapy, etc, - as well as the application of
     chromatographic and electrophoretic separation methods within the field.

     CASSS selected Students Award Travel Grants

        •   Noor Abdulhussain, van't Hoff Institute, Netherlands
        •   Laura Akbal, University of Geneve, Switzerland
        •   Giorgia La Barbera, Sapienza University, Italy
        •   Katerina Plachka, Karlova University, Czech Republic

20                                           ISC 2018 • 32nd International Symposium on Chromatography
ccCTA Travel Grants

ccCTA selected Students Award Grants:

   •   Elsa Omer
   •   Blanka Fodor
   •   Lucia Chrenkova
   •   Magy Maged Herz
   •   Nadine Medhat George

The Center of Competence in Analytical Chemistry and Toxicology (ccCTA - www.ccCTA.ch) is
particularly pleased to support the chair persons of the ISC Congress, Professors Valérie Pichon, Didier
Thiébault and Jean-Luc Veuthey for the organisation of the ISC 2018 Congress.

Our association founded in Switzerland more than 20 years ago, aims at collaboration between
analytical laboratories and researchers, the exchange of know-how and skills, the organization
of training programs or scientific events for researchers, students, practitioners and technicians.
Concerned with improving knowledge in the fields of analytical chemistry and analytical toxicology
but also in the development of modern analytical methods, the ccCTA is particularly attentive to
promoting our disciplines among young researchers. The rapid technical evolution of the last few
years, the new methodological contributions as well as the challenges posed by the available
analytical data, represent formidable opportunities for the next generation of analytical researchers.

The ccCTA committee is thus honored to be present at Cannes-Mandelieu and to contribute to the
success of ISC 2018 by having awarded 5 registration grants to deserving young researchers who
have been selected to present a poster or an oral presentation.

We wish you an excellent conference.
Prof. Serge Rudaz – President of the ccCTA

ISC 2018 • 32nd International Symposium on Chromatography                                                  21
PRACTICAL INFORMATION
     Conference Venue

     Centre Expo Congrès Mandelieu
     806 Avenue de Cannes
     06210 Mandelieu-la-Napoule
     France

     Tel: +33 (0)4 93 93 64 64
     accueil@ot-mandelieu.fr

     Getting to the Venue

     ISC 2018 Shuttle Buses
     On Sunday, 23 September 2018, there will be a shuttle bus running from 9AM to 9PM, every hour on the
     hour. Tickets must be bought in advance: https://www.symporg-registrations.com/isc18-shuttlebus

     Price: 25 EUR

     Public Transport
     The following bus lines stop at the Conference Venue.

     FROM                   BUS      STOPS AT                                 DIRECTION          PRICE
     Nice Airport T1 + T2   3003     Mandelieu-La Napoule Chateauvieux        Saint-Raphaël      20 EUR
     Nice Airport T1        LER 20   Mandelieu-La Napoule Tourism Office      Marseille          8 EUR

     Please note that these buses do not run regularly!

     Taxi
     STEEN Denis - +33 (0)6 07 056 444
     Taxi David - +33 (0)6 09 525 425
     PICCIAU Pascal - +33 (0)6 07 141 277
     POLICARO Sébastien - +33 (0)6 09 843 737

     Price from the airport: approximately 100 EUR
     Uber is also available.

     Registration and Welcome Desk

     Opening Times
     Sunday, 23 September 2018:         08h00 – 20h00
     Monday, 24 September 2018:         08h00 – 18h30
     Tuesday, 25 September 2018:        08h30 – 19h00
     Wednesday, 26 September 2018:      08h30 – 18h30
     Thursday, 27 September 2018:       08h30 – 14h00

22                                          ISC 2018 • 32nd International Symposium on Chromatography
Onsite Registration
You can register onsite at the Welcome Desk during the Opening Hours.
All prices in EUR, VAT included.

                                                                              Registration
                                         Early Bird                                                          Onsite Registration
                                                                            from 24 June to
                                    until 23 June 2018                                                    from 23 September 2018
                                                                          21 September 2018
 Academic                                   550 EUR                               680 EUR                        800 EUR
 Industry                                   690 EUR                               820 EUR                        950 EUR
 Student                                    270 EUR                               330 EUR                        450 EUR
 Short Courses                                             80 EUR / short course (limited numbers!)
 Gala Dinner                                                    50 EUR / ticket (limited numbers!)
 Acc. Person                                                                  50 EUR / ticket

* Student rate will be valid upon ID student presentation or with a written confirmation by a Professor

Registration fees for Academic, Industry and Student include:
  – Access to all Conferences (excl. Short Courses)
  – Conference Bag and Materials
  – Welcome Reception on 23 September 2018
  – Coffee breaks and Lunches

Registration for Short Courses includes:
  – Access to chosen Short Course
  – Coffee Break and Lunch on 23 September 2018

Registration for Accompanying Person includes:
  – Welcome Reception on 23 September 2018
  – Coffee breaks and Lunches

Name Badges
All registered delegates will receive a name-badge at the Welcome desk upon arrival. The badge
must be worn prominently in order to gain access to the congress area during all scientific and social
events. Admission will be refused to anyone not in possession of an appropriate badge.

Congress Bags

All registered delegates will receive a conference bag at the time of registration.

Certificate of Attendance

A certificate of attendance is available upon request from the Welcome Desk.

ISC 2018 • 32nd International Symposium on Chromatography                                                                          23
Smoking

     Smoking is prohibited in the conference venue. Please seek out specially indicated areas if you wish
     to smoke.

     Insurance

     Neither the organization nor the conference agency are responsible for individual medical, travel or
     personal insurance. Delegates are requested to arrange their own travel and health insurance. The
     organizers cannot assume liability for changes in the programme due to external circumstances.

     Lunches and Coffee Breaks

     Coffee breaks take place in the exhibition Area
     Lunch breaks take place in the exhibition Area

     Wi-Fi

     Free Wi-Fi is available throughout the conference venue.

     Username: ISC
     Password: 2018

     Please note that the username is case-sensitive!

24                                          ISC 2018 • 32nd International Symposium on Chromatography
Separate your productivity from
the status quo.

Join us at ISC 2018!
Come to our Lunchtime Seminar | Wednesday 26 September | 12:45
Seeking More Productive Chromatography?
• Recent innovations in sample preparation, gas chromatography, ion chromatography, and CDS software,
  all centered on improving the chromatographer's productivity and data quality.
• The recently introduced Thermo Scientific™ Vanquish™ Duo system in combination with new detection
  options for dramatically more throughput, increased sample knowledge and quantitative information
  resulting in more productivity and confidence in your data.

Visit our booth #15 to learn about the latest innovations in chromatography
and have an informal chat with our specialists. Products on display include:

          Thermo Scientific™ Dionex™            Thermo Scientific™ ISQ™ EC                   Thermo Scientific™             Thermo Scientific™ TSQ™ 9000 GC-MS/MS
               Integrion™ HPIC                     single quadrupole MS                    Vanquish™ Duo UHPLC

Find out more at thermofisher.com/isc

© 2018 Thermo Fisher Scientific Inc. All rights reserved. All trademarks are the property of Thermo Fisher Scientific and
its subsidiaries unless otherwise specified.
INFORMATION ABOUT MANDELIEU LA-NAPOULE

                                                             CEC

     Tourist Information

     Situated in the same building as the conference venue, the tourist office welcomes you to Mandelieu-
     La Napoule!

     Ideally located on the French Mediterranean coast, between the massifs of the Esterel and Tanneron,
     Mandelieu-La Napoule offers a fantastic setting for a unique destination in the heart of the Côte
     d'Azur midway between Saint-Tropez and the Italian border. Ports and beaches are at the heart of
     the identity and image of Mandelieu-La-Napoule.

     For more information, visit the following:
     www.mandelieu.com
     www.mandelieu.fr

     Language

     The official language of the congress is English and all presentations will be given in English. There is
     no simultaneous translation.

     The official language in Mandelieu-La Napoule is French.

26                                                ISC 2018 • 32nd International Symposium on Chromatography
Electricity

In France the standard voltage is 230 V and the standard frequency is 50 Hz.

France uses two types of electronic plugs, the C and the E. The type C is used in all countries of Europe
except the United Kingdom, Ireland, Cyprus and Malta.

The type E is primarily used in France, Belgium, Poland, Slovakia, the Czech Republic, Tunisia and
Morocco.

Currency

The local currency is the Euro.
Banking hours are from Monday to Friday, from 9h00 to 16h30.

Emergencies
Police Secours: 17
Ambulance: 15
Fire Service: 18

ISC 2018 • 32nd International Symposium on Chromatography                                                   27
PRESENTER INFORMATION
     Speaker Room

     A speaker room will be provided for all oral presentation. Presentations must be in PowerPoint (MAC
     or PC) and saved on an empty USB key. Please note that speakers will not be able to use their own
     laptops!

     All presenters are requested to announce themselves at the Speaker Room at least 2 hours before
     the scheduled session time. An audio, video and basic running check of the presentation will be
     double checked at this time.

     Opening Times

     Sunday, 23 September 2018:          15h00 – 21h00
     Monday, 24 September 2018:          08h00 – 18h00
     Tuesday, 25 September 2018:         08h30 – 18h00
     Wednesday, 26 September 2018:       08h30 – 18h00
     Thursday, 27 September 2018:        08h30 – 10h00

     Location

     The Speaker room is located on Level 1, Salle des Thermes.

     Posters

     Poster format: A0, portrait (841 x 1189 mm)

     Poster Exhibition Installation
     Sunday, 23 September 2018:          17h00 – 20h00
     Monday, 24 September 2018:          10h00 – 12h00

     Please remember your poster number as panels will show these numbers.

     Posters will be hanging for the entire duration of the conference. Please hang your poster before
     Monday, 24 September 2018, 12h00. The volunteers at the Poster Desk will provide the materials to
     hang your posters as well as help you find your poster board.

     Poster Exhibition Dismantling
     Thursday, 27 September 2018:         08h00 – 12h00
     Please note that any posters left after 12h00 will be destroyed.

     Abstract Book

     The abstract book is available for download on the ISC 2018 official website.

28                                           ISC 2018 • 32nd International Symposium on Chromatography
Reproducibility...
                          ...YMC

Robustness                Scalability              Selectivity
· pH                      · (U)HPLC HPLC PREP      · RP, NP, HILIC
· temperature             · easy method transfer   · Chiral, SFC
· 100% aqueous eluents                             · IEX, SEC, HIC

                Discover more at www.ymc.de
JOURNAL OF CHROMATOGRAPHY
     SPECIAL ISSUE ISC 2018
     All authors of both oral and poster presentations are kindly invited to submit manuscripts based
     your presentation(s) at the 32nd International Symposium on Chromatography (ISC 2018) for
     possible publication in Journal of Chromatography A (https://www.journals.elsevier.com/journal-of-
     chromatography-a) or Journal of Chromatography B (https://www.journals.elsevier.com/journal-of-
     chromatography-b), with the intention of publishing in a joint Special Issue that is dedicated to this
     symposium.

     The Special Issue essentially rules out possible delays in publication for contributors to the special issue.
     Please see below the publication process;
        • All papers will go through normal peer review process per journal standard;
        • Papers will be published as soon as they are accepted in earliest available regular journal
           volumes at ScienceDirect, which ensures very fast publication speed for individual authors;
        • There will be Footnotes included in each accepted paper, indicating at which conference it
           was presented;
        • The collection of finally accepted papers will be prepared and hosted at a dedicated
           Special Issue site – with links to the papers on ScienceDirect, retaining all original citation
           details.

     Authors are suggested to carefully read on the Scope of these two journals before selecting the
     journal for publication.

     Submission instructions

        • Submission link:
              – JCA: http://ees.elsevier.com/chroma
              – JCB: https://www.evise.com/profile/#/CHROMB/login
        • Fist-time users will need to register;
        • Please select special issue short title "VSI: ISC 2018" during the submission process;
        • Please follow the step-by-step guide in completing the submission procedure;
        • Submission deadline: 15 Jan 2019

     When preparing your manuscript(s), please carefully follow the Guide to Authors of your selected
     journal, which you can find at each journal's homepage site. In the cover letter please mention that
     your manuscript is intended for the ISC 2018 Special Issue.

     Please note that all manuscripts will be subjected to the mandatory selection process for the journal
     selected, including the strict peer review procedure; therefore, acceptance for presentation at the
     conference is not a guarantee for publication in the journals.

     Thanks for your attention, and we are looking forward to your contribution!

     Elsevier Team

30                                              ISC 2018 • 32nd International Symposium on Chromatography
SOCIAL PROGRAMME
         Welcome Reception

         Join us for drinks and snacks following the Plenary Session!

         Date: Sunday, 23 September 2018
         Location: Conference Centre (CEC), Exhibition Hall
         Time: from 19h15 – 21h00

                                                                        Gala Dinner

                                                                        Date: Wednesday, 26 September 2018
                                                                        Location: Hippodrome, Cagnes-sur-Mer
                                                                        Time: from 19h30

                                                                        Buses leave from the conference centre (CEC) at 19h00.
                                                                        Please bring your voucher and do not be late!

                                                                        Vouchers available at the desk (50.00 EUR)

PREPARE YOUR STUDENTS FOR INDUSTRY WITH HANDS-ON MASS SPECTROMETRY EXPERIENCE.

 ASK US ABOUT THE WATERS PRACTICAL MS EDUCATION PACKAGE.
 Through theoretical and practical sessions, students now have the opportunity to generate and
 interpret mass data themselves.

 All the equipment and materials needed to support tutors is available in an affordable and convenient package including:
 ▷ Demonstrator and student handbooks, plus tutorial videos ▷ Direct injection ACQUITY™ QDa™ Mass Detector
 ▷ Data processing software with prepopulated methods          ▷ Chemicals Kit.

 waters.com/mseducation
 ©2018 Waters Corporation. Waters, The Science of What's Possible,
 ACQUITY and QDa are trademarks   of Waters Corporation.
           ISC 2018are• 32
 All other trademarks
                           nd
                               International
                        the property                Symposium
                                     of their respective owners.     on Chromatography                                           31
SCIENTIFIC
              PROGRAMME

ISC 2018 • 32nd International Symposium on Chromatography   33
SUNDAY, 23 SEPTEMBER 2018
          09h00 - 13h00   Short Courses
                          (registration mandatory - lunch included in the registration) - EUR 80.00 / short course
SUNDAY

          09h00 - 12h00   Napoule A
                          SC-01 - Analytical Characterization of Protein Biopharmaceuticals
                          Davy Guillarme & Koen Sandra

          10h00 - 13h00   Napoule B
                          SC-02 - Flavors and Fragrances + Analytical Chemistry: An Endless Story
                          Frédéric Begnaud & Philippe Darriet

          09h00 - 12h00   Napoule C
                          SC-03 - Development and Control of Robust HPLC Methods by Modeling
                          Szabolcs Fekete & Hans-Jürgen Rieger

          14h00 - 17h00   Short Courses
                          (registration mandatory - lunch included in the registration) - EUR 80.00 / short course

                          Napoule A
                          SC-04 - GC X GC: Fundamental Principles, Processes and Applications
                          Philip Marriott

                          Napoule B
                          SC-05 - Microextraction - The «Green» Sample Preparatoin Choice of Next
                          Generation Analytical Chemists
                          Stig Pedersen-Bjergaard & Janusz Pawliszyn

                          Napoule C
                          SC-06 - Introduction to Metabolomics Workflow
                          Serge Rudaz & Coral Barbas

          17h30 - 19h15   Plenary Session                                                                       Auditoire Riviera

                          17h30 - 18h00
                          Opening Ceremony
                          Didier Thiébaut, Valérie Pichon, Jean-Luc Veuthey

                          18h00 - 18h45
                          PL-01 - Advances in nanoscale separations and mass spectrometry
                          Chair: Valérie Pichon
                          Robert Kennedy

                          18h45 - 19h15
                          EuSSS - Nernst-Tswett Award
                          Prof. R. Kaliszan & Prof. M. Martin

                          CASSS Award - Can chromatographic retention times be predicted
                          based only on the chemical structure of an analyte?
                          Paul Haddad

          19h15 - 21h00   Welcome Reception
                          Welcome Reception at the Congress Center

     34                                               ISC 2018 • 32nd International Symposium on Chromatography
MONDAY, 24 SEPTEMBER 2018
09h15 - 10h00   Plenary session                                                       Auditoire Riviera

                PL-02 - Cutting-edge chromatographic, electrophoretic
                and mass spectrometry characterization of mAbs and ADCs
                Chair: Jean-Luc Veuthey
                Alain Beck

10h45 - 12h15   Parallel Sessions                                                     Auditoire Riviera
                S01 - Biopharmaceuticals
                Chair: Robert Kennedy

                10h45 - 11h15
                S01-01 - Further pushing the limits of LC and LC-MS in biopharmaceutical analysis

                                                                                                            MONDAY
                Koen Sandra

                11h15 - 11h35
                S01-02 - Extending the Limits of Size Exclusion Chromatography:
                Simultaneous Separation of Free Payloads and Related Species
                From Antibody Drug Conjugates and Their Aggregates
                Alexandre Goyon

                11h35 - 11h55
                S01-03 - Unravelling Artificial Denaturation and Aggregation of Therapeutic
                Monoclonal Antibodies Occurring in Native Mass Spectrometry
                Minh Thang Le

                11h55 - 12h15
                S01-04 - Conventional-Flow Liquid Chromatography-Mass Spectrometry for
                Exploratory Bottom-up Proteomic Analyses
                Juraj Lenco

10h45 - 12h15   Parallel Sessions                                                             Salon Azur
                S02 - Chirality
                Chair: Caroline West

                10h45 - 11h15
                S02-01 - Achiral x Chiral and Chiral x Chiral 2D-LC Concepts for
                the Enantioselective Analysis of D-Amino Acids in Complex Matrices
                Wolfgang Lindner

                11h15 - 11h35
                S02-02 - Determination of the enantiomeric status of novel psychoactive
                substances of abuse by HPLC, gas chromatography and capillary electrophoresis
                Martin Schmid

                11h35 - 11h55
                S02-03 - Thermodynamic and Kinetic Aspects of Enantioseparations on
                New Generation Fully Porous and Superficially Porous Chiral Stationary Phases
                Martina Catani

                11h55 - 12h15
                S02-04 - Mass Spectrometry Coupling of Seamlessly Integrated HPLC Columns
                and Packed-Bed Reactors to Study Enantioselective Catalysis at the Microscale
                Rico Warias

ISC 2018 • 32nd International Symposium on Chromatography                                                  35
10h45 - 12h15   Parallel Sessions                                                          Siagne D
                          S03 - Mass Spectrometry
                          Chair: Gérard Hopfgartner

                          10h45 - 11h15
                          S03-01 - Addressing ion suppression from non-sample derived sources
                          Tony Edge

                          11h15 - 11h35
                          S03-02 - A Comparative View of the Separation and Quantification of
                          Ketamine Metabolites Highlighting the Advantages of a Novel SFC-MS
                          Method in Contrast to Established LC-MS/MS Methods
                          Georg Fassauer

                          11h35 - 11h55
MONDAY

                          S03-03 - Application of HPLC – ICP MS/ESI FT MSn techniques
                          for investigation of zinc speciation in lettuce (Lactuca sativa L.)
                          Lena Ruzik

                          11h55 - 12h15
                          S03-04 - When mass spectrometry fails: The separation of small isomeric
                          species by liquid chromatography and ion mobility
                          Tobias Werres

          12h15 - 13h45   Poster Sessions
                          ODD numbers

                          PS-01 / New technologies, instrumentations
                          and separation media for GC, HPLC and SFC

                          PS-02 / Miniaturized and on-chip systems

                          PS-03 / Process Chromatography and Monitoring

                          PS-04 / Complementary and Emerging Techniques (FFF…)

                          PS-05 / Chemometrics, Quality by Design, Data Processing

                          PS-06 / Multidimensional and Hyphenated Techniques

          12h30 - 13h30   Lunchtime Seminars

                          12h30 - 13h30                                                             Salon Azur
                          LS-01 - Teaching Analytical Chemistry, current status and challenges
                          Frédéric Begnaud & Jérôme Randon

                          12h30 - 13h30                                                               Napoule
                          LS-02 - All that sparkles is not Champagne

          13h00 - 13h45   Tutorial                                                                   Siagne D

                          T-01 - Lipidomic Analysis Using Various Mass Spectrometry Based Approaches
                          Michal Holcapek

     36                                           ISC 2018 • 32nd International Symposium on Chromatography
14h00 - 15h30   Parallel Sessions                                                       Auditoire Riviera
                S04 - Fundamentals
                Chair: Peter Schoenmakers

                14h00 - 14h30
                S04-01 - On the advantage of ordered monolithic
                and sphere packings for liquid chromatography
                Gert Desmet

                14h30 - 14h50
                S04-02 - Characterisation of the Peptide Separation System:
                Development of a Column Characterisation Protocol based on Peptide Probes
                Jennifer Field

                14h50 - 15h10

                                                                                                             MONDAY
                S04-03 - New Look on Retention Mechanism of Organic Ions in Ion
                Chromatography and Mixed Mode HPLC with Focus on Combination of
                Electrostatic and Hydrophobic Interactions
                Pavel Nesterenko

                15h10 - 15h30
                S04-04 - Novel Ways of Constructing Anion Exchangers for Determining Full
                Organic Acid Profiles in Beverages by Suppressed Ion Chromatography
                Aleksandra Zatirakha

14h00 - 15h30   Parallel Sessions                                                              Salon Azur
                S05 - Environment
                Chair: Jean-Christophe Garrigues

                14h00 - 14h30
                S05-01 - MALDI-TOF Imaging and LC-HRMS: New tools for degradation
                studies of polymer probes exposed to different wastewater environments:
                Linking chemical transformations and potential microbial consumers
                Damia Barcelo Culleres

                14h30 - 14h50
                S05-02 - Exploring Complex Organic and Inorganic Anion Speciation
                in Environmental and Industrial Samples Using Ion Chromatography –
                Triple Quadrupole Mass Spectrometry (IC-MS)
                Brett Paull

                14h50 - 15h10
                S05-03 - Monitoring of Nitrate and Nitrite in Aquatic Environments using Ion
                Chromatography with Low-Cost, Portable UV Optical Detection
                Eoin Murray

                15h10 - 15h30
                S05-04 - Simultaneous Determination of Organic and Inorganic Anions and
                Cations in Antarctic Ice Core Samples by Dual Capillary Ion Chromatography
                Estrella Sanz Rodriguez

ISC 2018 • 32nd International Symposium on Chromatography                                                   37
14h00 - 15h30   Parallel Sessions                                                           Salon Azur
                          S06 - SFC
                          Chair: Michal Holcapek

                          14h00 - 14h30
                          S06-01 - Varied forms of shape selectivity
                          Caroline West

                          14h30 - 14h50
                          S06-02 - Supercritical Fluid Chromatography - Mass Spectrometry
                          as a Complementary Approach to Liquid Chromatography for Qualitative/
                          Quantitative Analysis in Metabolomics
                          Laura Akbal

                          14h50 - 15h10
MONDAY

                          S06-03 - On-line coupling of RPLC and chiral SFC
                          for the analysis of pharmaceutical compounds
                          Marion Iguiniz

                          15h10 - 15h30
                          S06-04 - Influences of using water in SFC mobile-phase
                          Abhijit Tarafder

          15h30 - 16h45   Poster Sessions
                          EVEN numbers

                          PS-01 / New technologies, instrumentations
                          and separation media for GC, HPLC and SFC

                          PS-02 / Miniaturized and on-chip systems

                          PS-03 / Process Chromatography and Monitoring

                          PS-04 / Complementary and Emerging Techniques (FFF…)

                          PS-05 / Chemometrics, Quality by Design, Data Processing

                          PS-06 / Multidimensional and Hyphenated Techniques

          16h00 - 16h45   Tutorial                                                                     Siagne D

                          T-02 - Two-Dimensional Liquid Chromatography:
                          A Tutorial with a Focus on Current Best Practices
                          Dwight Stoll

          17h00 - 17h30   Parallel Sessions                                                     Auditoire Riviera
                          S07 - Metabolomics
                          Chair: Coral Barbas

                          17h00 - 17h30
                          S07-01 - From multivariate to multiblock data structures in Metabolomics:
                          Issues and Solutions
                          Serge Rudaz

     38                                            ISC 2018 • 32nd International Symposium on Chromatography