FUTURE - A sustainable FOCUSING ON
If your browser does not support JavaScript, please read the page content below:
FUTURE - A sustainable FOCUSING ON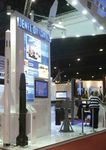 F O U R T H Q U A R T E R 2013 A sustainable FUTURE World-class products MOVING FROM g go oo od d t to o g gr re ea at t F O C U S I N G O N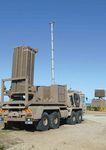 2 Editor's Note Welcome to the final edition of Insights for this year. I would like to take this opportunity to thank you for supporting us on our long but fruitful journey to business sustainability. In this issue we have outlined plans for the future as well as celebrating the Group's highlights. We are committed to taking Denel from good to great and to position the company as a premier technology company in South Africa.
Denel plans to grow its revenue to more than R7-billion in the next five years and create a long-term order book of more than five times its turnover. We are pursuing an opportunity pipeline of R35-billion – of which almost 50% is on the African continent, including within South Africa. We will also focus on opportunities in other primary target markets in South America, the Middle East and the Asia- Pacific region.
This is a bumper edition detailing a busy few months. There has been much to celebrate. We have also reached out to local communities, visited international exhibitions and celebrated many milestones. We take a moment to mourn while also celebrating the life of our South African global icon, Tata Nelson Rolihlahla Mandela. We salute our Isithwalandwe. Denel wishes you well over the festive season and we look forward to working with you next year. Vuyelwa Qinga Group Communications Manager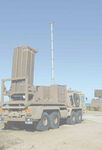 2013 message from the GCEO 3 Denel's performance as a successful company has received widespread recognition over the past year.
At our recent meeting with the Portfolio Committee on Public Enterprises, Members of Parliament spoke with great appreciation about the company's role in meeting its strategic mandates and the success of our financial turnaround. The quality of our world-class products and services were praised in the public and media space, with the recent launch of the Badger, chosen by the SANDF as its new infantry combat vehicle, and the first successful deployment of the Rooivalk in active service in support of peace-keeping operations in Africa.
There are ample reasons to be proud of Denel's performance over the past year. And many more reasons to express my appreciation to each and every employee of Denel for their individual contributions which enabled the company to succeed and excel as a team. During 2013, we moved into space science and welcomed our new colleagues from Spaceteq. We made huge progress with our strategic alliances on missile and guided munition developments with international partners. We signed new agreements for work packages in the aerostructure business and launched an international centre of excellence for MRO work during South Africa's historic hosting of the BRICS Summit.
On a wider front, we continue to contribute to the national efforts to promote science and technology, improve the quality of skills and strengthen South Africa's industrial base. The Board and Management have set ourselves very clear objectives for the future. Together with our employees we want to move Denel from being 'good' to being 'great'. I have no doubt that we can achieve this if we continue on the current trajectory. My wish is that we will all return in 2014 with a renewed commitment to the growth of our industry and the prosperity of our country and all its citizens. Riaz Saloojee, Group Chief Executive Officer I want to express my sincere appreciation to our wide range of stakeholders, partners, suppliers and clients.
We value the on-going support that we receive from our shareholder, the government, Armscor and the Departments of Public Enterprises as well as Defence and Military Veterans.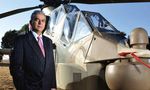 4 Denel confident of a sustainable future Denel intends to grow its revenue to more than R7-billion in the next five years and create a long-term order book of more than five times its turnover. Briefing the Parliamentary Portfolio Committee on Public Enterprises, the Group Chief Executive of Denel, Riaz Saloojee, said the company is in the process of modernising its product offerings in most of its divisions to provide it with a competitive edge in the global defence industry. The company will continue to develop world- class products in the strategic areas of artillery, unmanned aerial vehicle systems (UAVS), ammunition and in the provision of maintenance services to aircraft and helicopters on the African continent.
"By 2018 Denel will have moved from its current position as a 'good company' to be a 'great company' and a national asset that all South Africans can be proud of," said Saloojee.
Already, Denel is supporting South Africa's national security and peacekeeping efforts, contributing to the country's strategic military independence and defence stature. Saloojee said Denel has undergone significant restructuring in the past year with 11 businesses integrated into six divisions. Support services are now shared across the group leading to cost optimisation and savings. Revenue has improved by more than 10% and profit grew by R30 million to R71- million. The only remaining loss-making unit in the group, Denel Aerostructures, has improved its position by 35%. Exports now contribute 50% of the Group's revenue.
The company is investing more than R528- million a year in research and development which will grow in the coming years with a specific focus in the fields of artillery and UAVS production.
Denel is improving its technology base in the field of asymmetrical warfare through the acquisition of specialised armoured vehicle manufacturer, LMT, and the introduction of new missile technology. Among its primary achievements during the past year were the delivery of the final Rooivalk combat support helicopter to the SA Air Force, the on-going qualification of the A- Darter air-to-air missile in collaboration with Brazil and the start of the contract to deliver the Badger infantry combat vehicle to the SA Army.
Saloojee said Denel continues to contribute to national developmental objectives through skills development and socio-economic initiatives and support for the efforts to combat rhino poaching and protect South Africa's natural resources.
The company is repositioning itself as an employer of choice through innovative branding and recruitment strategies. It spends 3% of payroll – R46 million – on skills development, and provides bursaries to students in a range of engineering and artisan training fields.
Exco emerges from work session with renewed vigour 'Working from good to great' is the company's new mantra, a theme which was underlined during Denel Exco's work session this year. CEOs from all entities joined Denel Corporate executives to review the company's strategy, implementation progress and introduce key interventions to drive performance. The group looked at practical ways to improve implementation and create a great company to work for. Financial results have clearly demonstrated that Denel has entered a trajectory of sustained growth. Although there has been great improvement in terms of financial performance, the company needs to grow further and the plan is to become a truly great company by 2018.
Action plans were developed to focus on areas that are counter-productive. These included: 1. Zooming-in on selected business areas currently at cross-roads and/or not realising their full potential. 2. Improving the closure of new orders. 3. Improving operations and execution of orders. 4. Accelerating transformation. The deliberations took place within the context of Denel's Strategic Intent, which continues to be: "To establish Denel as a dynamic, vibrant, financially sustainable and profitable organisation, which has empowered its employees with regards to skills development, technology innovation, people retention and reflects the transformation imperatives of government." The strategic objectives for the next three years remain and they are: • The doubling of revenue; • A strong balance sheet; • An optimised cost structure; • Five per cent of turnover invested in research and development (modernised technology); • To maintain a Level 3 B-BBEE rating; and • To be a credible South African company.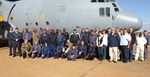 5 Denel joins forces with CSIR Denel flexes naval muscle at maritime exhibition ■ A high tech collaboration. From left: Berenice Lue Marais; portfolio: CSIR Strategic Partnership; Adv Gandhi Badela; CSIR; Dr Sibusiso Sibisi, CEO of the CSIR and Denel Board member; Fikile Mhlontlo, Denel's Group Financial Officer; Phaladi Petje, CEO Denel PMP and Jan Wessels, Denel's Group Chief Operating Officer. Denel joined forces with the Council for Scientific and Industrial Research (CSIR) for collaboration in research and technology projects and joint product development. A Memorandum of Understanding (MOU) was signed in August and will form the basis for "a closer technology alliance" between the two organisations.
Denel group CEO, Riaz Saloojee, said the agreement provides a framework for deeper collaboration on research and development which should benefit the development of future advanced manufacturing technologies. The partnership fits into Denel's strategic intention to be a driver of innovation in technology and to partner with other companies and organisations to build these capabilities within South Africa.
Dr Sibusiso Sibisi, CEO of the CSIR, said Denel's role as a designer and manufacturer of world-class aerospace defence and security products makes it a natural technology partner for the CSIR. Denel is expanding its presence in the maritime environment with a growing number of products and services that can be used to support naval operations. GCEO Riaz Saloojee said the defence and technology company participated in the Maritime and Coastal Security Africa exhibition (MCSA) in Cape Town and used it as an opportunity to market its products and services.
"Denel has traditionally been strong in the landward and aerospace sectors, but many of our products and systems can also be used by maritime clients, both in the defence and civilian sectors," he said.
"This also forms part of our strategy to grow revenue by penetrating new markets and finding business opportunities for Denel's existing core capabilities and proven products. "Denel is an important national asset and a strategic partner of our defence community, including the SA Navy," said Saloojee. "Our capabilities were on display at the MCSA which is the most important annual naval exhibition on the African continent." Earlier this month, Denel successfully tested its extended range, Umkhonto, surface-to-air missile during live firing exercises at the Denel Overberg Test Range in the southern Cape.
The Umkhonto, designed and manufactured by Denel Dynamics, can now be fired from both land-based launchers as well as the SA Navy's Meko A200 class frigates. Maritime security is growing in importance for South Africa and Africa in general, with increasing demands to counter the growth of piracy in southern waters and protect the country's marine resources along the 2 500 km long coastline.
Denel Land Systems manufactures the 35mm Dual Purpose Gun, used by frigates to defend against attacks by aircraft, helicopters and missiles. It can fire 35 x 228mm ammunition at a rate of 1 100 rounds per minute and engage targets at a distance of up to six kilometres. The NATO standard ammunition used by this weapon system is locally manufactured by Denel PMP and Rheinmetall Denel Munitions. The versatile GI2 is a rapid fire automatic cannon that can be fitted to land vehicles, helicopters and naval vessels. It is currently used by all branches of the SANDF and has been exported successfully.
Unmanned aerial vehicle systems, designed and developed by Denel Dynamics, can stay up in the air for up to nine hours and cover a range of 200km, providing naval forces with valuable reconnaissance information.
Denel is also expanding its proven expertise in systems engineering and command-and-control into the maritime environment with products and services that can be used in both the defence and civilian- security sectors. There are a number of niche focus areas in which the company has proven systems-level experience and can add value to, and strengthen, the reach of the existing maritime sector. This also includes the strategic 'C4' sector of the defence environment – namely, Command, Control, Communications, Computers and Intelligence.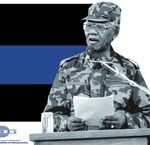 6 Denel targeting ASEAN decision-makers ■ Thailand delegation visiting the the Denel stand.
Denel participated in one of the most important exhibitions in South East Asia, the Defence and Security Exhibition which was held in Bangkok, Thailand in November. The exhibition brought together defence decision-makers and technology experts from some of the fastest growing economies in the world. Many of the Association of South East Asian Nations (ASEAN), have embarked on military modernisation programmes making the region one of the fastest growing in the world.
This 10th annual exhibition featured more than 400 defence manufacturers from 20 countries. Participating in this prestigious event enhanced the Denel brand in the region and opened several new opportunities for the Group. Spotlight on quality management at Denel Denel celebrated World Quality Day on 14 November – an opportunity for industries across the globe to focus on the issue of quality management as a critical factor in the sustained success of an organisation. Some of the divisions in Denel organised activities during the course of the week to highlight the importance of quality management and to recommit the organisation to the high standards that have already been set.
The theme for this year's global awareness campaign was 'Making Collaboration Count'. This is of special significance to Denel at a time when the organisation is taking conscious steps to remove 'silo thinking' within the organisation, instead encouraging co-operation and collective searching for solutions across departments and divisions. The International Organisation for Standardisation (ISO) recently published eight Quality Management Principles which can serve as a framework for activities within Denel: • Customer focus – where an organisation strives to exceed customer expectations; • Leadership – to ensure unity of purpose and direction within the organisation; • The involvement of people who are motivated, committed and accountable for their actions; • A process approach which leads to improved, consistent and predictable results; • A systems approach to management which contributes to the effectiveness of the organisation; • A culture of continual improvement supported by a flexibility to react quickly to opportunities; and • A factual approach to decision-making, balanced with experience and intuition.
Denel Dynamics celebrated quality week "in a big way for the first time" so as to elevate the company to a "quality organisation", said Sdumo Hlope, Chief Risk Officer.
"Quality is not about inspection, nor is it about paperwork. It is not about having incoming inspection to stop the problem from going to the production line, or release inspection at the supplier - it is about putting processes in place to make sure there aren't any problems in the first place. Quality is one of the most misunderstood concepts in this company, and we plan to change this," he added. "Quality is not an option, but an imperative in doing business around here," said Themba Zwelibanzi Denel Group Risk and Compliance Manager addressing Aviation staff during their Quality Week campaign.
"I can say, without fear of contradiction, that Denel's values have placed quality management principles at the centre of doing business as evidenced in Denel Aviation's systems approach to quality. Now, our challenge is to maintain and leverage these gains to take the company to the next level of growth. "I want to emphasise that quality is the glue that holds everything together; it requires a high sense of compliance including the meeting of contract obligations and demanding the same from others,' he said.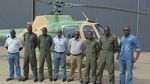 7 Denel to work closer with other SOCs Denel in London Denel had a good showing at the DSEi, the world's leading Defence and Security Event held in London in September.
DSEi 2013 hosted defence companies from more than 50 countries; selling small arms, missiles, planes, tanks, military electronics and warships, as well as surveillance and riot control equipment. There were around 1500 exhibitors which included nine of the top ten largest arms companies in the world. Denel could be positioned as the government's premier technology company with the ability to provide services, systems and advice to departments and other SOCs. So says Denel's newly appointed executive for business development and marketing in South Africa, Mark Minnies.
"There is a deep reservoir of capabilities, knowledge and experience within Denel that can be applied in a broader environment and offered to other state-owned companies and government institutions", he added. Mark, who joined Denel after 11 years at SAAB, is a well-known figure in the defence environment and serves on the Strategy and Planning committee of the SA Aerospace, Maritime and Defence Industries Association (AMD) and on the Joint Aerospace Steering Committee convened by the Department of Trade and Industry. There are particular opportunities for growth in logistics engineering and in the 'C4I' sector – Command, Control, Communications, Computers and Intelligence – where Denel has proven experience and capabilities.
Another area for Denel is in the Maritime sector.
"This is the trend followed by many global players in the defence industry, such as Thales, BAE and EADS," said Mark. "And, given its leadership position in South Africa, and on the continent, this could be a direction for Denel's future expansion." This is also in line with the guidelines offered by the Minister of Public Enterprises, Malusi Gigaba, in his remarks at the release of Denel's annual report in July. Gigaba called for a "broader push" among state- owned companies "to work together in pursuit of strategic opportunities." Mark grew up in the picturesque town of Paarl in the Boland before obtaining a commerce degree from the University of the Western Cape.
Following a stint at the SA Reserve Bank, he joined the Department of Trade and Industry shortly after South Africa's democratic transition. He completed his MBA at the Business School of the University of Pretoria in 2002. He played a leading role in the establishment of Trade and Investment South Africa (TISA) where he facilitated the country's rapidly expanding trade links with the international community – especially in the mining, transport and aerospace sectors.
We welcome him to the Denel family! ■ The newly appointed executive for business development and marketing in South Africa, Mark Minnies has big plans for Denel. ■ Denel Land Systems: The GI-30 30mm CamGun electro-mechanical cannon and the M10 60mm breech-loading mortar were displayed internationally for the first time at the DSIE exhibition in London.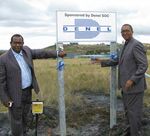 8 Official launch of the Denel-Ingquza Hill Municipality Corporate Social Investment Projects ■ Ezra Jele, Director: Defence and Aerospace and Kgathatso Tlhakudi, DDG Defence and Manufacturing, at the borehole handover ceremony.
Denel, in partnership with the DPE, officially launched a number of Corporate Social Investment (CSI) projects in the Eastern Cape in an event held in October in the Ingquza Hill local municipality, in the OR Tambo District of the Eastern Cape. The CSI projects launched were: • Four boreholes to provide clean drinking water for local communities (one bore-hole was unveiled on the day) • A Telematics Learner Support System at a central high school to service the four high schools in the area.
• The hosting of a Career Expo in collaboration with other SOCs and the Department of Higher Education and Training, which included the National Students Financial Aid Scheme (NSFAS). • A Computer Centre at the Holy Cross Mission The event was attended by the Deputy Minister of Public Enterprises; Bulelani Magwanishe, the deputy Ministers of Communications, Stella Ndabeni-Abrahams; Tourism, Thoko Xasa; as well as the Eastern Cape Provincial and Local Government leadership. Thousands of learners from local schools were also invited.
Denel became involved in this project after finding that this area had enormous infrastructural challenges, a high level of poverty and underdevelopment as well as a rich cultural and political heritage.
These projects will provide much needed support for the Ingquza Hill communities. There is a great need for developmentally-focused interventions in the area where even the most basic of services like clean-drinking water, sanitation and electricity are still a distant luxury. The community has undertaken to establish a Denel-Ingquza Hill Monitoring Committee with about six critical stakeholders to take full ownership of the projects, look after the maintenance of the assets and ensure the long-term sustainability of the projects. ■ Fikile Mhlontlo and Inkosi Lindile Mgwili at the borehole handover ceremony.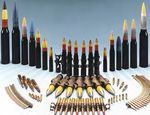 9 New appointments Christo de Kock has been appointed Chief Operations Executive (COE) of Denel Dynamic from the 1st November. Previously the engineering executive manager, Christo brings a wealth of knowledge, extensive experience and commitment to his new role. Among other responsibilities, Christo is tasked with technologies, products development, people skilling, supplier identification and facilities, positioning the organisation for growth and competitiveness. Sihle Mayisela has been appointed executive manager, business development and marketing for Denel Dynamics, after acting in this position for three months.
He is an experienced executive with more than ten years of practical experience in different management and leadership roles. He has followed a diversified career in engineering, project management and business development.
Dean Khumalo is Denel Aviation's new executive manager MRO operations. He is a licensed aircraft maintenance engineer with a master's degree in aviation safety with a specialisation in aircraft airworthiness which he received from Toulouse, France. He is currently studying and is about to finalise his Master's Degree in Business Administration (MBA). Dean's extensive experience in various aspects of the aerospace industry (mainly with the certification and regulatory authority and commercial airlines) has prepared him well for his new role.
Sithembile Bhengu is executive manager: human capital and development at Denel Aviation.
She has a BSc (Hons) and a post graduate diploma in human resources which gives her solid human resource skills. Her analytical skills and the ability to operate at a strategic level equips her well for her new role at the Kempton Park campus. She also brings diversity to the Denel Aviation Exco and the Denel Group HR community with an inclination to talent attraction and retention. Christo de Kock Sihle Mayisela Dean Khumalo Sithembile Bhengu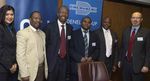 10 Denel Dynamics • A R5-billion contract was awarded to Tawazun Dynamics by the United Arab Emirates (UAE) Armed Forces. This is for precision-guided bomb systems onto Mirage 2000-9 fighter jets flown by the air force of the UAE. The announcement was made at the annual Dubai Air Show where the Al Tariq was on display. The guided-bombs have a range of up to 100km and are used against tactical and strategic targets. "The new contract confirms the wisdom of Denel's strategic decision to enter into an international long-term partnership with Tawazun. It strengthens our global profile and opens new markets for Denel's growing range of defence and security- related products and services," said GCEO Riaz Saloojee.
The integration of the Al Tariq with the Mirage, manufactured by Dassault Aviation is an important milestone for both Denel and Tawazun, and expectations are that the bomb systems will in future also be fitted onto other fighter jets. • During mid-October, the Mbarc team flight tested seven weapons from the Al Tariq weapon system. The overall campaign was successful, starting with a very accurate attack on a target in the presence of the client's management team. The target was hit with a miss distance from the centre of 1.5m.
There were also laser seeker tests against static and moving targets, and a variety of tests with the wing kit (programmed and guided).
Each test was designed to check a number of parameters, and some corrective actions/improvements were made during the campaign, and tested on the next releases. This was a major milestone for the Mbarc team, and the successes were very important for the future of the Al Tariq product. • The ISO14001 surveillance audit conducted by the SABS was a resounding success. Denel Dynamics' integrated management system complies with the minimum requirements of an environmental management system based on ISO14001. "In the spirit of continuous improvement, there is still a need to identify areas where the company can do better, " said Sdumo Hlope, Denel Dynamics Chief Risk Officer.
The engineers are challenged to think of ways to make products even more environmentally friendly – for example the elimination of lead, cadmium, mercury, hexavalent chromium and other substances or to strive for RoHS compliance. The material scientists are challenged to develop biodegradable materials to use in missiles. • Dynamics' Antarctica Expedition. Dynamics intern Lumka Msibi has been selected to take part in a three month long trip to the Antarctic to help with science and weather research. Lumka, an aeronautical engineer who was a member of the Denel Dynamics 2013 group of interns, has been selected on a volunteer basis to participate in the South African Antarctic Expedition (SANAE) Summer Relief Voyage.
• The Umkhonto surface-to-air-missile has successfully destroyed targets at a record range of 20 kilometres during a series of tests observed by local and international experts. These were the first live-fire tests carried out on the land-based launcher of the Umkhonto SAM, developed by Denel Dynamics. The tests were conducted recently at the Denel Overberg Test Range. Observers from nine countries joined officials from the Ministry of Defence, Armscor and the SANDF to witness the firing. The Umkhonto SAM system was developed by Denel Dynamics for the SA Navy's Meko A200 class frigates, and is in service in both Block 1 and Block 2 versions.
This ground-based launcher now provides an alternative that can also be used by Group highlights ■ Lumka Msibi heads off to Antarctica. ■ Umkhonto launch.
■ The Management team responsible for the successful Umkhonto Demonstration from Left to Right: OTR CEO - Abrie van der Walt, DD Missiles General Manager – Peet Venter, Denel GCEO - Riaz Saloojee, DD CEO – Tsepo Monaheng, DD BD Exec – Sihle Mayisela and DD Air Defence Manager - Erick Huysamer.
11 the SA Army's for Phase 2 of its Ground-based Air Defence System (GBADS) – a project that is also managed by Denel. • Spaceteq, Denel's newly formed space engineering business unit, was inducted as a member of the International Astronautical Federation (IAF) in September at the 64th annual International Astronautical Congress (IAC) held in Beijing, China.
The membership into the IAF is an important step for South Africa as the IAC groups together all those involved in the space programmes of the world: administrators, industrialists, scientists, engineers, technologists, astronauts and cosmonauts."This marks another step towards our nation and the continent playing a role within the international space community," said Tsepo Monaheng, CEO at Denel Dynamics.
"Space is a new frontier for Africa, and this formal induction into the global space community means that South Africa is getting noticed for the work it has achieved in space science and technology," said Monaheng. In July 2013, satellite manufacturer, SunSpace, was incorporated into Denel Dynamics. The move optimized the highly advanced engineering technology skills of the two businesses now housed under one roof as Spaceteq. Developments are already underway for Spaceteq's first project, a multispectral, high- resolution, earth observation satellite called EO-Sat1 for operation by SANSA by 2017.
• A group of 20 student engineers from Tawazun Dynamics in Abu Dhabi came to South Africa for a week of intensive training at Denel Dynamics from 18-23 August. The students were hosted by the Denel Dynamics Engineering Academy of Learning (EAL) and their training included practical workshop and lab sessions, classroom style presentations by internal staff and external service providers as well as interactive learning sessions with the Denel Dynamics 2013 interns. Denel Aviation • Denel Aviation's MRO operations team celebrated the final delivery of the two Botswana Defence AS350B military helicopter in South Africa for their 12 year inspection.
Post maintenance test flights were successfully completed with no defects.
• Denel Aviation's engineering team is excited about the progress being made in the development of external fuel tanks for the Rooivalk combat helicopter. The project was revived about four years ago when most of the Rooivalk development was completed. The external fuel tanks are needed for the Air Force's long range escort missions where one or two Rooivalks fly alongside other aircraft such as the Oryx to provide protection. The external tanks of fuel add about two additional hours of flying. Work progress to date includes completed lab/off aircraft testing, airworthiness testing and jettison tests which allows for the release of the tanks in case of emergency.
Carriage clearance testing - where the aircraft flies its full flight envelope with the ■ The Denel Spaceteq team being congratulated by RSA Space industry including the DTI, SANSA, SACSA & Industry SA on their induction into the IAF ■ Signed, sealed and delivered – representatives of the Botswana Defence Force were at the Kempton Park campus to accept delivery of the AS350B military helicopters which were in South Africa for their 12 year inspection. Post maintenance test flights were successfully completed with no defects. From left: Major Nawa (Technical Representative BDF); Captain Podile (Pilot BDF); Lt Mothibakgomo (Pilot BDF); William Msomi (Project Manager DAv); Lt Colonel Mokgolodi (Project Manager BDF; ) Lt Keolopile (Pilot BDF); Major Kenaope (Chief Pilot BDF); and Captain Matshidiso (Logistics BDF).
12 external tanks at different fuel levels - has also been completed. The final stage of testing will be a range test. Denel Aviation will then apply to the Military Airworthiness Board for a supplementary type certificate which will allow the Rooivalk squadron to operate with the external fuel tanks. The manufacture of production tanks for the Rooivalk squadron, is expected to be contracted within this financial year. • Denel Aviation has successfully completed the first of six C130s in the upgrade programme consisting of the replacement of the GTC with an Auxiliary Power unit (APU) and the implementation of an Environmental Control System upgrade (ECS).
Aircraft 405 is the lead aircraft in this upgrade performed by Denel Aviation MRO personnel based at AFB Waterkloof, with limited support and supervision by Derco Aerospace. Two consecutive test flights were executed under the supervision of TFDC on 31 July and 1 August at Waterkloof. Both evaluation/test flights were successful and there wasn't a single reported defect on either of the new systems. The second aircraft is scheduled to be completed during this financial year as it has to be delivered back to the Squadron in March 2014.
• Denel Aviation partnered with the Reach for a Dream Foundation, for a request from a 12-year-old girl to be a pilot for a day.
The organisation fulfils the dreams of children with life threatening illnesses in the hope of boosting their resolve. It was a brief but joyous respite for twelve-year- old Kuhle Skosana, who has spent most of her childhood in and out of hospital. She suffers from the life threatening disease of Bronchiectasis, an irreversible dilation of part of the lungs caused by destruction of the muscle and elastic tissue.
Dressed in glamorous pilot gear Kuhle, learnt all about planes and went in a Rooivalk – the helicopter that has long been the stuff of dreams for millions. ■ External fuel tanks during flight testing. ■ A team effort in completing the first six C130s in the upgrade programme.
13 Denel Aerostructures • Employees at Denel Aerostructures joined celebrations – via a live video link up – for the A400M handover to the French air force on 30 September. This was the first Airbus A400M military transport plane featuring Denel's design and manufacturing contribution.
The event, which took place in Seville Spain, gave Denel's engineers, artisans and technicians an opportunity to see the first production model of the A400M in flight and celebrate their role in this major project.
Crown Prince Felipe of Spain and the French Defence Minister, Jean Yves le Drian attended the event. Denel Aerostructures is the only Tier 1 supplier of manufactured parts to the A400M outside of Europe. "This is a celebration of South African innovation and our high-tech manufacturing capabilities. We are participating with great success and confidence in the most ambitious multinational aircraft production process ever. "It shows that we have the skills and capacity inside South Africa to manufacture sophisticated aerostructures and we are ready to contribute to the growth of the home-grown aerospace industry," said GCEO Riaz Saloojee.
• Denel Aerostructures partnered with Denel Aviation to visit young girls from Ekurhuleni's Etwatwa High School, based in Wattville, to educate them about the aerostructure and aviation industry. About 80 girls, all of whom are studying maths and science from grade 11 to 12, attended the talks and showed an interest in the field of engineering.
• Denel Aerostructures said goodbye to Joe Masombuka who retired after an astonishing 46 years with Denel. At a farewell function, Acting CEO, Theo Kleynhans thanked Joe, an operator in the machine shop, for his dedication and commitment to DAe. He wished him a well- deserved rest with his family. Denel Technical Academy • The Denel Technical Academy (DTA) hosted its annual student awards ceremony on 31 October at the Summer Place Conference Centre in Boksburg. The ceremony was attended by stakeholders as well as students and parents. The academy uses this opportunity to award students who have displayed excellence and dedication throughout their year of study.
During the ceremony, Rani Padayachee, General Manager for DTA, shared the academy's new vision and focus. The academy is widening the range of courses it offers to serve the entire South African engineering sector so as to play a more prominent role in the further education and training of the country's artisans and technicians. In the past, the DTA has focused predominantly on training artisans for the aviation sector with many of its graduates moving into the industry after the completion of their studies. Denel Aviation offers bursaries for students who qualify as aircraft mechanics and avionicians.
■ Denel Aerostructures partnered with Denel Aviation to educate young girls from Etwatwa High School about the aerostructure and aviation industries.
■ From left: Mike Kgobe, CEO of Denel Aviation, E. Potgieter, Rani Padayachee and Andries Bester (the Outstanding Achievers).
14 Denel Land Systems • The multi-billion rand production contract for the full-scale manufacturing of the Badger New Generation Infantry Combat System – a first for Denel – will boost not only Denel but also the local defence industry. It is likely to provide at least 2000 jobs. The contract with the Department of Defence and Military Veterans is for 238 Badgers which will be delivered over a period of ten years. "The Badger is a locally designed system, best-of-breed in its class, and will be manufactured, almost its entirety by the SA Defence Industry.
The system will be assembled and integrated by Denel Land Systems, incorporating Mechem, which also has the overall responsibility for the system," said GCEO Riaz Saloojee.
The Badger will become an iconic product of Denel and a system that will instil a sense of pride amongst all South Africans. It will significantly boost the SANDF's capabilities to meet its peace-keeping obligations in African countries and provide extensive protection, mobility and firepower capability for our troops. The socio-economic impacts that will emanate from this multi-billion rand contract will significantly and permanently change the South African defence industry. The new Badger infantry combat vehicle, which was proudly displayed at the Department of Defence and Military Veterans' Industry Day event at the CSIR in Pretoria, on 30 September provides the SANDF with unrivalled firepower, mobility and maximum armoured protection to soldiers.
The Badger project provides Denel with an opportunity to address most of government's industrial objectives with regards to high-end manufacturing, skills development, job creation and foreign-currency earnings. Mechem • Mechem handed certificates to five Zambian dog handlers and their dogs after they completed a training course at its Dog Unit. The company was contracted by the Zambian Drugs Enforcement Agency to conduct this training programme. In August, Dr Hannes Slabbert, business development manager, Dog Unit, presented the five newly qualified dog handlers with their certificates of completion.
The students all obtained excellent results and displayed a great level of enthusiasm. They had only words of praise for the high standard of training they had received from the dedicated staff at the Mechem Dog Unit. ■ The Badger. Deniprop • Denel successfully hosted its first ever energy awareness roadshow in the Gauteng region. This forms part of efforts to reduce Denel's carbon footprint and become a greener organisation. Eskom partnered with Denel for this initiative to show staff what they can do both at home and at the office to reduce energy consumption.
To encourage buy-in, Denel Industrial Properties held a competition for staff.
The competition highlighted the energy savings drive and required entrants to think up ways to further save energy. • The greatness of a nation and its moral progress can be judged by the way its animals are treated" ~Gandhi (1869- 1948). As part of their social economic programme, Denel Industrial Properties (Houwteq Site) offered Grabouw Animal Welfare Society (AWS) the use of their 20 kennels at the Houwteq facility. In the few months they have been operational, 151 animals have been assisted and 36 dogs and 23 cats have been successfully re-homed. In addition to the treatment and re-homing programmes they also arrange for the sterilisation of animals in the community on a large scale.
15 Denel Overberg Test Range • Denel Overberg Test Range recently reached an important technical milestone when an important renewal project – the replacement of the Tracking Radar Main System Computer (TRMSC) – was accepted for implementation after more than a decade of development. "The project has yielded a tracking radar computer that has been built from contemporary computer hardware that is universal and easy to maintain; software that can be modified and compiled on modern operating systems, and a wealth of knowledge that can sustain the life of the radar into the future," says Denel Overberg Test Range's CEO Abrie van der Walt.
During the late 1990's the Test Range started with technology renewal projects intended to timeously adapt and upgrade these instruments to satisfy the test requirements of the clients of the Test Range and keep up with technological advances. The Test Range's tracking radar (TR) is a high precision radar that can detect and track a target autonomously, which means without assistance from another measuring instrument. The Test Range has three TRs and they are vital to the core capabilities of the Range as they provide the Test Range's primary real-time tracking data. Over time the original TR main system computer, dating back to the eighties, became difficult to maintain; spare parts were scarce and several components obsolete.
During 2000 this prompted the Test Range to start a technology renewal project to replace the TRMSC."The project was considered too high risk to do everything at once and therefore it was broken into smaller phases that were measurable. There were technical challenges that had to be overcome to complete the project," said Van der Walt.
In March 2012, the Test Range conducted its first set of acceptance tests, using a balloon (empirical target). The findings of these tests were used as the basis for the final changes and modifications to the software. A second, more comprehensive, set of acceptance tests were then conducted in March 2013. This included the tracking of empirical, static and dynamic targets, calibration routines and the verification of the radar software functionalities. A full set of documentation addressing the technical (hardware and software descriptions, user manuals, etc.) and operational (ISO9001 work instructions, etc.) aspects of the TRMSC project was also provided.
The Engineering Change Board of the Test Range then vetted the test results and documentation and was satisfied to close the project.
"This successful collaboration is phenomenal testimony of the high-level of skill and knowledge that exists at the Test Range. This is one of the achievements that provide us with the necessary impetus and confidence to continue building capacity and implementing new technologies that satisfy our clients' requirements. I am sincerely humbled and proud by the technical abilities of the team of experts that work at the Test Range," said Van der Walt. ■ The Tracking Radar main system computer project team of Denel Overberg Test Range.
16 Denel PMP • Thirteen new imported machines have been commissioned and installed at Denel PMP to boost the company's production of medium calibre 30mm X 173 ammunition.
The new Computer Numerically Controlled (CNC) machines will be able to manufacture up to 500 of the medium calibre rounds a day, meeting the requirements of the SANDF for Project Hoefyster. "This is a major step forward for PMP as it modernises our medium calibre production processes and strengthens our capacity to deliver zero defect products of the highest quality to our clients in the SANDF," said Phaladi Petje, CEO of PMP. The new generation machines, which represent an investment of R13-million, are already in production at PMP's facilities in Pretoria West and are replacing 30-year-old equipment.
The development of the ammunition took place in tandem with the development of the 30mm Cam-gun for the Badger, done by Denel Land Systems. The 8X8 Badger infantry combat vehicle will be equipped with a 30mm cam-operated cannon and a breech- loaded 60mm mortar, both of which are integrated into the turret variants manufactured by DLS. The requirement is to manufacture a volume of up to 100 000 rounds a year, something that can achieved with the introduction of the new CNC machines. True to PMP's commitment to produce ammunition of the highest quality, each component of every round is still hand-and eye- checked by human quality controllers.
Phaladi says the commissioning of the new machines enhances PMP's capability to export more medium calibre ammunition and to bring in valued foreign currency.