FY2020 Full Year & Q4 - Z Holdings Corporation Business Results April 28, 2021
Page content transcription
If your browser does not render page correctly, please read the page content below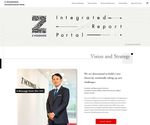 Handling of personal information in LINE Corporation

• LINE: Blocked access from China and revised Privacy Policy; Transfer of data storage to Japan is in progress
• ZHD: Established "Special Advisory Committee of Global Data Governance" consisting of external experts to review &
  evaluate handling of data

 Operations that allowed                Block access/
   access to personal            halt operations from China      ZHD Group's future discussion agenda in
    information was                                                  the Special Advisory Committee
   conducted in China              Completed on Mar. 23

                                                               ► Establishment of a supervision system within the
   Names of countries             Privacy Policy for users       ZHD Group
    were not clarified
  in the Privacy Policy
                                                               ► Establishment of specific numerical targets to
                                     Revised on Mar. 31
                                                                 comply with international standards (e.g. NIST,
                                                                 CBPR, etc.)
                                    Complete transfer of
   Images/videos, etc.
                                     Chat data to Japan        ► Reassuring explanations to the users to be
    in LINE Chat were
                                                                 provided thoroughly
 stored outside of Japan
                                 Being transferred in phases
                                                                                                                   etc.
                                                                                                                          1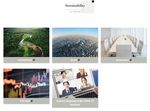 Impact on LINE service usage/business results

• No significant change in use of LINE by users, businesses, governmental agencies/municipalities after media coverage
• Aiming for early recovery of trust, services will be provided with greater transparency considering advice from Special
  Advisory Committee

                        LINE service usage                             Impact on business result/promotion of strategies

Users                         No big change after media
                              coverage
 LINE Message DAU

                                                                ► Impact expected to be minimal at this
Business                      No big change after media           time
                              coverage
LINE Official Account
No. of accounts for
messaging                                                       ► No change in FY2023 mid-term target
Government/municipality       No indication of increase in
                              suspensions; some local
LINE Official Account         governments have announced they
                              will resume use

                                                                                                                            2
FY2020 Summary

A year of nurturing the seed we planted in FY2019, with a primary focus on supporting users
during the pandemic

            COVID-19 measures                                                                    3 focus areas set forth at the start of fiscal year

                                                                                    Business integration               • Integration completed on
     Provided approx. 120* features/                                         1
                                                                                         with LINE                       March 1, 2021
    services that support users' lives
           during the pandemic

                                                                                                                       • Began insurance/warranty services in
                                                                                      Full deployment of                 various EC services and expanded revenue
                                                                             2
                                                                                       Scenario Finance
                                                                                                                       • Expanded personal loan via PayPay

             Transitioned to
      a new online-based work style                                                  Full-scale provision
                                                                                                                       • Promoted & enriched sales promotional
                                                                             3     of integrated marketing
                                                                                                                         solution (PayPay Gift)
                                                                                           solution

* Total number of press releases, notices, etc. related to COVID-19 made between February 1, 2020 and March 31, 2021
                                                                                                                                                                    3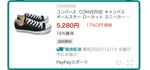 FY2020 Full Year Financial Results – Topics

Revenue: JPY1.20 T (YoY+14.5%) - 2 consecutive years of double-digit growth
Adjusted EBITDA: JPY294.8 B (YoY+18.8%) - Increase in income
EC transaction value: JPY3.22 T (YoY+24.4%) - Growth driver: Shopping business

         • In Commerce business, transaction values of Shopping business recorded YoY+45.1%,
           and Reuse business YoY+5.7%, due to aggressive investments in H2
FY2020
         • Advertising business drove the increase in LINE's revenue. LINE's full year operating income
           achieved a profit of JPY26.3 B. Even without the one-time gain/loss, became profitable in H2

         • Aim for increase in
           Revenue: JPY1.52 - 1.57 T (YoY+26.1 - 30.2%)
FY2021     Adjusted EBITDA: JPY303 - 313 B (YoY+2.8 - 6.2%)

         • Accelerate PMI and generate synergies while strengthening data governance & security system
                                                                                                          4
Table of contents

                    1   FY2020 Full Year Financial Results

                    2   Results by Business Segments/Topics

                    3   Medium- to Long-Term Outlook

                    4   FY2021 Management Policy & Outlook
1. FY2020 Full Year Financial Results
FY2020 Full year financial results

 • Increase in revenue and op. income; achieved full year guidance presented in Q2 earnings results briefing
 • Achieved JPY 294.8 B (YoY +18.8%) for adjusted EBITDA, our new management index

                                                                                                                                  FY2020
                                     Item                                               FY2019                                                                              YoY
                                                                                                                 Guidance                        Results

    Revenue                                                                            1.05 (¥T)                 1.14 (¥T)                   1.20 (¥T)                     +14.5%
    Operating income                                                                 152.2 (¥B)               160.0 (¥B)                   162.1 (¥B)                        +6.5%
    Adjusted EBITDA*1                                                                248.1 (¥B)                               -            294.8 (¥B)                      +18.8%
    Equity in earnings of associates and joint venture*2                             -24.5 (¥B)                               -             -19.4 (¥B)                            n.a.
    Net income attributable to owners of the parent                                   81.6 (¥B)                               -              70.1 (¥B)                      -14.1%
    Diluted EPS                                                                            ¥16.8                              -                     ¥14.0                   -17.0%
    Adjusted EPS*3                                                                         ¥18.6                              -                     ¥18.2                     -2.1%

*1 Operating income + Depreciation & amortization ± EBITDA adjustment items
*2 Due to PayPay Corporation and LINE Corporation's subsidiaries accounted for by the equity method accompanying the business integration with LINE Corporation.
*3 Adjusted net income/Average number of common stocks outstanding
  EBITDA adjustment items: Gains/losses on non-recurring and non-cash transactions within operating revenue and expenses (loss on retirement of fixed assets, impairment losses, stock
  compensation expenses, losses/gains on step acquisition, other transactions with undetermined cash outflows (one-time provisions, etc.), etc.)
  Adjusted net income: Net income attributable to owners of the parent ± EBITDA adjustment items ± Tax equivalent for certain adjustment items                                           7
FY2020 Difference between full year operating income and adjusted EBITDA

• From FY2021, will change management index from op. income to adjusted EBITDA in order to exclude accounting
  effects

 (¥B)
                          Loss on
                         retirement  Stock     Impairment           294.8            Items                   Breakdown
                                                            Other
                                                  loss
            Depreciation of fixed compensation
                                                                                               Op. income +depreciation &
                 &         assets   expense
            amortization                                                         Adjusted
                                                            +4.7                               amortization ± EBITDA adjustment
                                     +0.9       +12.7                            EBITDA        items
                         +12.1

                                                                                               Gains/losses on non-recurring and
                                                                                               non-cash transactions within operating
    162.1                                                                                      revenue and expenses
                                                                                               • Losses on retirement of fixed
             +102.0
                                                                                                 assets
                                                                                  EBITDA
                                                                                               • Impairment losses
                                                                                  adjustment
                                                                                               • Stock compensation expenses
                                                                                  items
                                                                                               • Losses/gains on step acquisition
                                                                                               • Other transactions with
                                                                                                 undetermined cash outflows (one-
                                                                                                 time provisions, etc.)
                                                                                               etc.
FY2020 Operating income                                        Adjusted EBITDA
                                                                                                                                        8
Results of aggressive investments made in FY2020 H2

 • In H1, restrained expenditures (Approx. JPY20 B) against budget due to COVID-19
 • Captured the growth opportunities mainly in Commerce business, allocated the restrained expenditure to H2, and
   made flexible investments

                                                                 Q3                                                                                    Q4

                            Sales activity                                                                       Sales activity
          Field                 cost*                  Details of investment/Investment effect                       cost*                    Details of investment/Investment effect
                             (YoY/¥B)                                                                             (YoY/¥B)

  Total                         +10.8                                                                                  +22.5
                                             • Sales promotional measures (e.g. "Cho PayPay                                       • Sales promotional measures (e.g. "Cho PayPay Matsuri")
                                               Matsuri")                                                                           ▶ Shopping business transaction value YoY+25.7%
                                              ► Shopping business transaction value YoY+33.7%                                      ▶ Reuse business transaction value YoY+9.6%
  EC (Merchandise)               +7.3         ► Reuse business transaction value YoY+7.4%                              +15.7
                                                (First high-single digit growth in 18 quarters)                                   • Delivery campaign for stores
                                                                                                                                   ▶ Increased Blue Ribbon Delivery stores & improved shipment
                                                                                                                                     speed

                                             • Restrained cost for planned launches of new                                        • Restrained cost for planned launches of new
  Credit card                    +0.4          services/functions
                                                                                                                        +0.8        services/functions

  Other                                      • Sales promotional measures for new customer                                        • Branding measures accompanying integration with LINE
 (O2O, Membership,               +2.4          acquisition, etc.                                                        +2.9       ▶ Expanded awareness and service use
  Finance)                                    ►Services transaction value YoY+101.9%

                                             • Measures to promote app installations, etc.                                        • Measures to promote app installations, etc.
  Media/Search                   +0.8         ► Total advertising revenue YoY+6.7%
                                                                                                                        +3.0        ▶ Total advertising revenue YoY+4.6%

* Total expenditures for sales promotional activities (costs for sales promotion, advertising, and point provision).                                                                             9
2. Results by Business Segments/Topics
EC transaction value (Full year)                                                                                          Commerce Business

        • Large growth (YoY +45.1%) in Shopping business transaction value; total EC transaction value exceeded JPY 3T
        • Refueled growth in transaction value of Reuse business due to reduction in listing fee for PayPay Flea Market
          (January 2021) and increase in new users

                                 EC transaction value                                          EC transaction value - YoY growth rate

    (¥B)                                                                        (%)
           Shopping business                                                            Shopping business
                                                                                                                                        +45.1%
           Reuse business                                                               Reuse business
3,500

           Other merchandise EC                       ¥3.22 T                           Total
           Services/digital content EC
3,000

                                                        555.5                                                             +34.5%
                                            ¥2.59 T                                                +31.1%
2,500

                                  ¥2.26 T               319.4                         +26.5%
                                            446.2
                     ¥2.04 T                                                                                   +22.6%                   +24.4%
                                   392.5
2,000

        ¥1.79 T       310.0
                                            308.4       850.2
         265.4                     292.6                                              +23.1%
                      290.3                                                                                                +14.3%
1,500
                                                                                                   +13.6%
         251.2                              804.1                 Merchandise
                                                                                                              +11.1%
                                   815.1                          EC
1,000
                      815.4                                                                                                             +5.7%
         803.4
                                                        1,501.4
                                                                                      +0.4%        +1.5%
                                            1,034.7                                                            -0.0%
                                                                                                                            -1.3%
 500

                      627.6        769.2
         478.8
   0

        FY2016       FY2017       FY2018    FY2019      FY2020                        FY2016       FY2017     FY2018       FY2019       FY2020
                                                                                                                                                  12
"Cho PayPay Matsuri" – Results (Grand finale: March 27 – 2:00 am March 29, 2021)                        Commerce Business

• Commemorating the integration with LINE, Yahoo Japan and LINE promoted the event together
• Significant growth in various KPIs compared to previous "Cho PayPay Matsuri (2020/11/14-16)" due to successful
  acquisition of PayPay users

                                                                                   Comparison with previous event
                                                                Item
                                                                                   (Previous event: 2020/11/14-16 2:00 am)

                                                      Transaction value                                            +57%

                                                        No. of visitors                                            +10%

                                                        CVR                                                        +38%

                                                        Customer spend                                               +6%

                                                        No. of new buyers                             Approx. 3X
                                                                                                                             14
Yahoo! JAPAN Shopping, PayPay Mall – Status                                                                                                              Commerce Business

 • Transaction value recorded +25.6% for 5 year CAGR as a result of past investments, etc. Constantly acquired new
   customers while retaining existing customers
 • In-house payment ratio reached 68.2% in Q4 (record high), succeeded in capturing users using PayPay ecosystem

                   Transaction value by new/existing customers                                                                In-house payment ratio*

      New customers        Existing customers                                                                                                                           68.2%

                                                                                                                                                57.0%           53.9%
                                                                        91%
              Transaction value 5 year CAGR                                                                                                                             60.1%
                                                                                                                                   52.1%
              +25.6%                                         91%                                                                                        54.8%

                                              90%                                               Introduction of PayPay
                                                                                                (June 3)
                                87%
                                                                                                                                        35.0%
                  84%                                                                                       25.6% 26.7%
     80%                                                                                       22.9%23.4%                 28.7%

                                                                                                Q1     Q2     Q3     Q4     Q1     Q2      Q3    Q4      Q1      Q2     Q3      Q4
     20%          16%           13%           10%             9%          9%
 FY2015        FY2016         FY2017        FY2018         FY2019         FY2020                       FY2018                       FY2019                       FY2020
* Ratio of in-house payment methods used (e.g. Yahoo! JAPAN Card, PayPay, PayPay Bonus) out of amount of payments made in Yahoo! JAPAN Shopping and PayPay Mall.                     15
– KPIs                                                                                                          Commerce Business

 • Favorable continuous growth in various KPIs driven by "Cho PayPay Matsuri"
 • No. of PayPay payments for FY2020 surpassed 2 billion (YoY approx. 2.5X)

 No. of PayPay payments                    No. of merchants*                                               No. of registered users
  (quarter)                                (quarter-end)                                                   (quarter-end)

  YoY     1.6X            615.59 mil       YoY      1.5X                           3.16 mil                YoY     1.4X                38.03 mil

                                        2.15 mil                                                         27.12 mil
375.00 mil

   Q4        Q1     Q2        Q3   Q4       Q4          Q1           Q2          Q3           Q4            Q4       Q1      Q2        Q3      Q4

 FY2019                  FY2020          FY2019                           FY2020                          FY2019                  FY2020
                                        * No. of merchant applications to PayPay (e.g. stores, taxis).                                                17
- Major KPIs of Credit card and Banking businesses                                                                                              Commerce Business

 • Rapid growth in major KPIs of Fintech business due to strengthened collaborations with PayPay;
   established a foundation for growth in financial services
 • Credit card and Banking businesses will change trade names to PayPay* to further expand PayPay ecosystem

 Credit card – Transaction volume                                   Banking – Deposit balance                                          Banking – Loan balance

(¥B)                                                               (¥B)                                                               (¥B)

                                               2,428.1                                                           1,216.8                                                              247.2
    4 year CAGR                                                        3 year CAGR                                                        3 year CAGR
    +42.9%                          2,021.7
                                                                       +17.5%                                                             +49.6%
                                                                                                    920.3
                                                                                     803.8
                                                                      750.3
                        1,302.6

             954.6                                                                                                                                                      97.4
                                                                                                                                           73.8          79.1
 581.5

  17/3        18/3        19/3        20/3        21/3                 18/3           19/3          20/3           21/3                    18/3          19/3           20/3           21/3
* YJ Card Corporation is scheduled to change its trade name to PayPay Card Corporation on the condition that the "Partial Amendment to the Articles of Incorporation" will be approved in its
  shareholders' meeting. The Japan Net Bank, Ltd. changed its trade name to PayPay Bank Corporation on April 5, 2021.                                                                           18
Scenario Finance initiative – Progress & result of Repair Warranty                                               Commerce Business

   • Launched Repair Warranty in December 2020 in Yahoo! JAPAN Shopping and PayPay Mall; no. of contracts steadily
     increasing
   • Set a record for a single day on the final day of "Cho PayPay Matsuri" (March 28)
     (No. of contracts: 43,357; 18.1% of eligible items purchased covered by this warranty)

                         Repair Warranty– no. of completed contracts
                         & % among eligible items purchased
                                                                                                       Cho PayPay Matsuri
90000
              No. of completed contracts                           16.1%   16.50%

              % among eligible items purchased
80000

                                                                           16.00%
                                                                                    Results for March 28 (Sun) – Final day
70000

          15.2%                                                            15.50%

                                  15.0%
60000

                                                                           15.00%
50000

                                                        14.1%                                 No. of contracts
40000
                                                                           14.50%

30000

                                                                           14.00%
                                                                                                43,357
20000

10000
                                                                           13.50%    % among eligible items purchased
   0

            Dec.                    Jan.                    Feb.   Mar.
                                                                           13.00%
                                                                                                 18.1%*
                                               FY2020
* % of Repair Warranty purchased out of eligible items ordered.                                                                      19
Total advertising revenue (Full year)                                                                             Media Business

 • Maintained positive growth by offsetting fluctuating user demand and advertisers' appeal due to COVID-19 by sales
   activities and product improvements
 • Some industries are greatly affected by the state of pandemic, and future demand will continue to be uncertain

                     Total advertising revenue                               Total advertising revenue – YoY growth rate

(¥B)                                                          (%)

   Search ads                                                          Total       Search ads   Display ads
   Display ads (programmatic)                                       +15.7%
   Display ads (reservation)                       353.8
                                           341.0
                                323.8               26.3
                  303.4                                                                                                    +11.7%
       286.4                                33.2                                                +11.1%
                                 29.9
                   31.6
       32.8
                                                                    +7.3%               +6.1%                 +7.1%
                                           137.6   164.5
                                129.6
                  123.9                                                                                           +5.3%
       113.7                                                                   +5.9%            +6.7%
                                                                                        +5.7%
                                                                                                              +3.6%        +3.7%
                                                                                                +2.6%

                                164.2      170.1   162.9            -0.2%
       139.8      147.8

                                                                                                                           -4.3%

   FY2016        FY2017         FY2018    FY2019   FY2020           FY2016             FY2017   FY2018        FY2019       FY2020
                                                                                                                                    21
Integration of ad platforms                                                                                                Media Business

 • Completed integration of platforms for display advertising (reservation/programmatic) on April 1
 • In the future, offline sales promotional solutions will also be integrated to this platform, aiming to establish a full-
   funnel marketing platform
   ▶ Will deliver: visualization of effects across online & offline domains, best-suited proposals, automated operation

                            Reach/Contact                                Media                                        Search

                                                          Display ads              Display ads
     Funnel for           Awareness/Interest             (Reservation)           (Programmatic)
customer acquisition

                            Comparison/                          Search advertising
                             Analysis

                              Payment/
                              Purchase
Funnel for boosting                                                                                        Yahoo! JAPAN Sales Promotion
                                                                                                                   "PayPay Gift"
 customer loyalty
                             Repeat (CRM)

                                                                     Online                                          Offline

                                                                                       Integration of platforms

                                                                                                                                            23
LINE Corporation – Financial results (Quarter)                                                                                                                         LINE

 • Business results improving even after the delisting of LINE Corporation in December 2020
 • Even without the one-time gain/loss, operating income became profitable in H2 due to revenue growth and reduced
   losses in former-Strategic business

                        Revenue* by businesses (YoY)                                                                          Operating income* by businesses

(¥B)          Core business          Strategic business          Common business                        (¥B)           Core business    Strategic business      Common business

                                         62.8                                                                                                21.1
                                       (+12.4%)
                                                           70.1
                                                         (+15.4%)
                                                                               68.3                                                                            4.0
     58.9              58.3
                                                                         (YoY+15.9%)                                                          24.0
   (+6.6%)           (+5.3%)               27.9
                                                               1.7                                             -4.3             -9.5                                       10.6
                                                                                                                                                               0.1
       0.2               1.5                                  11.4
                         7.8                9.4                                                                                                                17.5
       7.1                                                                                                     11.9                           12.4
                                                                                                                                10.1

                                           53.4               58.6                                             -15.1                          -15.3            -13.6
       51.8              50.5                                                                                                   -19.5
                                                                                                               -1.1
                                                                                                                                -0.1
       Q4                 Q1                Q2                Q3                 Q4                             Q4               Q1            Q2               Q3            Q4

     FY2019                                        FY2020                                                      FY2019                                 FY2020

Note: Quarterly results are coincided with the accounting period of Z Holdings Corporation (fiscal year ending in March).
* Changed definition for accounting purposes from March 2021. Old definition used for January and February, 2021.
   Results for January & February 2021: (Revenue: Core business JPY 37.3 B, Strategic business JPY5.9 B, Common business JPY 0.02 B/Operating income: Core business JPY11.2 B, Strategic
   business JPY -9.4 B, Common business JPY 7.0 B)                                                                                                                                      25
LINE Corporation Core business - Advertising                                                                                                                  LINE

 • Advertising revenue grew YoY +26.0%; steady growth in display and account ads, the core products
 • No. of LINE Official Accounts also grew YoY+26.3% thanks to digitalization and use of LINE for sales promotion
   becoming increasingly widespread

                           Revenue by products (YoY)                                                                        No. of LINE Official Accounts

(¥B)                                                                                                    (Accounts in thousands)
        Display Ads        Account Ads            Other Ads                                                                                                    YoY +26.3%
                                                                            41.6
                                                              42.0        (+26.0%)
                                                              1.6               1.5
                                           35.5
       33.0              31.8
                                            1.8
       2.0               1.8                                  18.0              15.8

                                           14.4
                                                                                                                                                                 15,019
       15.6              13.6                                                                                                          13,385        14,073
                                                                                                             11,888        12,680

                                                              22.4              24.2
                                           19.2
       15.3              16.3

       Q4                Q1                 Q2                Q3                 Q4                            Q4           Q1          Q2               Q3          Q4

     FY2019                                         FY2020                                                    FY2019                            FY2020
Note: Quarterly results are coincided with the accounting period of Z Holdings Corporation (fiscal year ending in March)                                                    26
3. Medium- to Long-Term Outlook
Business/service growth policy

 • Aim for a dramatic business growth through bold strategic investments mainly around the 3 "sources of actions"

    Dramatic                 Media Business                     Commerce Business                           Strategic Business
    business                 Media, Advertising,
     growth                                                   EC (merchandise), O2O, etc.                Fintech, Healthcare, etc.
                            Sales Promotion, etc.

                                                            ID linkage/Membership program
      Data/                                                                                                                                 Bold strategic
     AI base                                                                                                                                 investments
                          Data/AI            POI                    Product                   User review               Others

  Established                  Information                          Communication                                Payment
     No.1                    Search/Know/Enjoy                        Connect (Talk)                  All kinds of payments in daily life
  sources of                        Monthly users*1                     Monthly users*2                       Cum. registered users*3
    actions                         Approx. 67   mil                    Approx.   88    mil                   Approx.    38   mil

*1 Nielsen "TOPS OF 2018: DIGITAL IN JAPAN": Top 10 Total numbers of digital users in Japan
*2 As of March 31, 2021
*3 As of March 31, 2021                                                                                                                                      28
Medium target for FY2023

• Revenue of JPY 2T with a target of approx. 1.7x growth in 3 years
• Adjusted EBITDA of JPY 390 B while making bold investments for long-term profit growth

                          Revenue                                               Adjusted EBITDA

                                             ¥   2T
                                                                                                        Strategic
                                                                                                      investments

  ¥ 1.2T

                                                                ¥294.8 B
                                                                                                      ¥390 B
                 Increase revenue                                            Maintain profit growth
               Approx. 1.7x in 3 years                                     based on adjusted EBITDA

   FY2020        FY2021             FY2022   FY2023              FY2020       FY2021       FY2022       FY2023
                                                                                                                    29
Business goals and major investments

• In the next 5 years, make additional strategic investments to achieve goals for each business segment
• Strengthen data governance & security for mid-long growth, and increase investments towards the end of 5 years

 Business
                                     Goal                                        Major investments                 Timing & size of strategic investments
 segment

                                                                 • Strengthen talent acquisition (mainly                Strengthen framework
  Whole                                                            engineers)
  group                                                                                                            (e.g. data governance & security)
                                                                 • Utilize LINE Official Accounts

              Realize full-funnel 1:1 marketing                  • Develop/deploy integrated marketing solution     Additional strategic investment
               • Double-digit growth in total advertising        • Integrate ad platform/upgrade ad engine                in the next 5 years
   Media
                 revenue (incl. sales promotional products)      • Renew/strengthen dining/MAP products
               • Guideline: adjusted EBITDA margin 40-50%                                                                     FY2021 (plan)

              Maximize transaction value across online/offline   • Improve UI/UX to enhance searchability           Actualize ¥20-30B investments
              domains while refining fundamental value                                                                    for this fiscal year
                                                                 • Logistics: Strengthen alliance with YAMATO
                                                                                                                         (May vary depending on
               • In early 2020's become No. 1 in domestic EC       HD (Enlarge Yahoo Japan-exclusive fulfillment
 Commerce                                                                                                                 business environment)
                 merchandise transaction value                     facility, etc.)
               • Make social commerce using LINE, a future       • Deploy social commerce, Smart Store Project
                 growth driver
                                                                                                                        FY2022 onwards (plan)
              Create new revenue pillar mainly in Fintech        • Expand credit card/bank user base
               • Realize revenue growth of over YoY+20%          • Develop/deploy various financial services        Increase investments towards
  Strategic
               • Aim to generate ¥100 B adjusted EBITDA in         (Expand deferred payment, bank loans)                  the end of 5 years
                 the future

                                                                                                                                                            30
Major synergy roadmap

• In the short term, main focus expected to be in product & sales force coordination, and on cost synergies
  (e.g. integration of overlapping fields)
• In the medium term, realize business synergies utilizing Japan's strongest assets (Yahoo! JAPAN, PayPay, LINE, etc.)

  Business
                  Short term (Around FY2021)               Mid term (Around FY2022-2023)            Long term(FY2023 onwards)
  segment

                Mutual ad distribution, linkage of sales forces
                                                                                                     Integrate sales force
                                  Provide new marketing solution using LINE Official Accounts
  Media
                                                                      Integrate ad platform
                                                                       Upgrade ad engine
                                                                           Renew/strengthen Dining/MAP

                                                      Integrate loyalty program
                             Test and sequentially introduce Smart Store Project
 Commerce
                Test and sequentially introduce social commerce

                   Begin linkage of
                                                      ● Integrate domestic QR payment (FY2022 April)
 Strategic      domestic QR payment
                 Develop/deploy in full-scale various financial services

                                                                                                                                31
4. FY2021 Management Policy & Outlook
FY2021 Management policy

Build a robust data governance structure and aim to materialize integration synergies with LINE

            Whole group                                                       By businesses

                                                       Maximize ad efficiency for clients and enrich marketing solutions
                                            Media      (Mutual distribution of ads, collaboration of sales force, enrichment of
    Strengthen data governance                         ad/sales promotional products, etc.)
 & security for the entire ZHD Group

                                                       Improve service quality of merchandise EC
                                           Commerce
                                                       (Improve logistics & loyalty program, launch social commerce, etc.)

        Achieve successful
          PMI with LINE                                Expand fintech user base
                                           Strategic
                                                       (No. of cardholders, bank accounts, etc.)

                                                                                                                                  33
Business integration - Z Venture Capital Corporation& Z Entertainment Corporation

• Integration/reorganization of CVC function and entertainment businesses of Yahoo Japan and LINE
• For entertainment business, achieve cost and business synergies (cross-sell among services, upsell, etc.)

                Z Venture Capital Corporation                                       Z Entertainment Corporation
                          (April 1, 2021)                                      (Launch full-scale business in FY2021 H1)

                                                                               Management of entertainment businesses
                    Integration of CVC function
                                                              (video, music, game, e-book, fortune-telling, etc.) of Yahoo Japan and LINE

  Launched a new ¥30 B fund: "ZVC 1 Investment Partnership"      Concentrate management resources on entertainment business
            Global investment opportunities to focus on        Aim to become a No.1 entertainment platform enterprise in Japan and strengthen
          Japan, S. Korea, Southeast Asia, U.S.A and China    the foundation of subscription business and the Group's core advertising business
                                                                                                                                                  34
FY2021 Full year guidance

 • Aim for increase in
   Revenue: JPY 1.52 - 1.57 T (YoY+26.1 - 30.2%)
   Adjusted EBITDA: JPY303 - 313 B (YoY+2.8 - 6.2%)

                                                                                           Revenue                                                Adjusted EBITDA

  Whole group                                                                                     ¥1.52 - 1.57 T                                     ¥303.0 B - 313.0 B
                                                          YoY                                          +26.1 - 30.2%                                               +2.8% - 6.2%

                         By businesses                                                     Estimate                                              Growth rate(YoY)

  Advertising revenue (pre-integration ZHD*1)                                            ¥375.0 B - 389.2 B                                                             +6 - 10%
                                                                                                                                                                   *2 +10
  Advertising revenue            (LINE)                                                  ¥166.2 B - 171.4 B                                                                   - 13%

  Shopping business transaction value                                                             ¥1.69 - 1.89 T                                                      +12 - 25%
  Strategic business
                                                                                         ¥117.4 B - 126.5 B                                                           +30 - 40%
  Fintech revenue

*1 Includes Shopping-related advertising revenue. Shopping-related advertising revenue is scheduled to be classified in Commerce business under the new FY2021 business segment.
*2 Growth rate compared to the 12-months results (April 2020 – March 2021)                                                                                                            35
Unleashing the infinite potential of all people,
  with the power of information technology
FY2020 (Full Year) Factors of change in operating income

                              Item                            Full year (¥B)    YoY                            Major factors of change (¥B)

                       FY2019 Results                              152.2
                                                                                          •   ZOZO +90.4 (Consolidated from November 2019)
                                                                                          •   LINE +25.2 (Consolidated from March 2021)
              Revenue                                             +152.9       +14.5%     •   ASKUL Group +11.5
                                                                                          •   eBOOK +8.6
                                                                                          •   YJ Card +7.2

                                                                                          • eBOOK +4.2                          • LINE +3.2
              Cost of sales                                          +7.9       +1.9%
                                                                                          • ASKUL Group +3.5                    • ZOZO +1.6

                                                                                          • ZOZO +66.1
     YoY
              SG&A                                                +123.9       +26.5%                                           • LINE +30.8
                                                                                          • ZHD, Yahoo Japan +33.4
 difference
              (Major items)   Personnel expenses                   +28.7       +26.4%     • ZOZO +14.1                          • LINE +6.7

                              Depreciation and amortization        +18.9       +23.0%     • ZOZO +11.6

                                                                                          • Increase in cost mainly due to increase in EC transaction value and
                              Sales promotion cost                 +21.9       +30.1%       sales promotional measures

                              Business commissions                   +9.7      +15.4%     • ZOZO +6.7                           •   LINE +3.2

                                                                                          • Gain on sale of property and equipment, impairment loss of right-of-
              Other income & expenses                               -11.1             -     use assets accompanying integration with LINE Corporation, etc.

                      FY2020 Results                               162.1        +6.5%

                                                                                                                                                                   39
FY2020 Q4 Consolidated income statement

                                                                                                                                  FY2020 Q4
                                        Item                                                    FY2019 Q4                                                          YoY
                                                                                                                                 Actual results

  Revenue                                                                                          293.3 (¥B)                       332.0 (¥B)                      +13.2%

  Operating income                                                                                   28.7 (¥B)                        19.8 (¥B)                      -30.7%

  Adjusted EBITDA*1                                                                                  65.3 (¥B)                        63.7 (¥B)                          -2.5%

  Equity in earnings of associates and joint venture*2                                                -7.3 (¥B)                        -9.3 (¥B)                          n.a.

  Net income attributable to owners of the parent                                                      6.6 (¥B)                         3.2 (¥B)                     -50.5%

  Diluted EPS                                                                                              ¥1.39                            ¥0.57                    -59.0%

*1 Operating income + Depreciation & amortization ± EBITDA adjustment items
*2 Due to PayPay Corporation and LINE Corporation's subsidiaries accounted for by the equity method accompanying the business integration with LINE Corporation.                 40
FY2020 Q4 Factors of change in operating income

                         Item                          Q4 (¥B)    YoY                                Major factors of change (¥B)

               FY2019 Q4 Results                         28.7
                                                                            • LINE +25.2 (Consolidated from March 2021)
              Revenue                                  +38.7     +13.2%     • ZOZO +5.8 (Consolidated from November 2019)
                                                                            • ASKUL Group +0.8

                                                                            • LINE +3.2
                                                                                                                      • Yahoo Japan +1.5
              Cost of sales                              +0.5     +0.5%     • ZOZO -1.8
                                                                                                                      • ASKUL Group -0.9
                                                                            • PayPay Bank (former JNB) -1.3

              SG&A                                     +44.8     +31.0%     • LINE +30.8                              • Yahoo Japan +13.7

     YoY                                                                    • Increase in cost mainly due to increase in EC transaction value and sales
 difference   (Major items)     Sales promotion cost   +17.3     +74.7%       promotional measures

                                Personnel expenses       +7.1    +21.5%     • LINE +6.7                               • ZOZO +2.3

                                Depreciation and
                                amortization
                                                         +2.6    +10.6%     • LINE +1.7

                                Business commissions     +3.9    +21.5%     • LINE +3.2

                                                                            • Gain on sale of property and equipment, impairment loss of right-of-use
              Other income & expenses                     -2.1          -     assets accompanying integration with LINE Corporation, etc.

              FY2020 Q4 Results                          19.8    -30.7%
                                                                                                                                                          41
Impact from consolidation of LINE (Goodwill, PPA – provisional values)

 • Measured based on assumptions in estimated future cash flow, discount rate, diminishing rate of existing customers,
   future revenue generated by subject trademark rights, and royalty rate, etc.
 • PPA to be amortized from FY2021 Q1 (plan)

          Item                   Amount (¥B)   Amount amortized (¥B)

                                                                                               Amount   Amortization period
                                                                                Item
                                                                  ―
                                                                                                (¥B)      (Straight line)
  Goodwill                          1,357.9

                                                                       Customer base             17.8          12   years

                                                                       Customer relationship
                                                               13.6                            219.0           18   years
  PPA                                  406.9                           (Advertisers)
                                                (Annual amount)

                                                                       Trademark*              170.0    No amortization

* Indefinite-lived intangibles                                                                                                42
Impact from consolidation of ZOZO (Goodwill, PPA)

          Item                   Amount (¥B)   Amount amortized (¥B)

  Goodwill                             212.9                    ―

                                                                                       Amount    Amortization period
                                                                                Item
                                                                                        (¥B)       (Straight line)

                                                                       Customer base
                                                                                        322.0     18-25 years
                                                                       (Shops/users)
                                                              3.3
  PPA                                  502.1
                                                    (FY2020 Q4)
                                                                       Trademark*       178.7                    ―

                                                                       Others              1.4             4   years

* Indefinite-lived intangibles                                                                                         43
Financial data

                                       CAPEX                                                                                Adjusted FCF

(¥B)                                                                                    (¥B)

       Right-of-use assets                                                                       Investment CF                Operating CF
       Property & equipment/Intangible assets                                                    Adjusted FCF

                   35.1

                                                                                                                               83.9
 17.3                                                           23.7                      132.2

                                                                                 6.7
                                                                                                                                           18.1                             44.5

 17.8                                                                          17.0
                                                                                                                                                                            -26.4
                                                                                           -48.3
               FY2019 Q4                                   FY2020 Q4                                    FY2019 Q4                                      FY2020 Q4
                                                                                        Note: Excludes banking business.
                                                                                               Securitization of credit card receivables is added in operating cash flow.
Note: The figures are rounded down to the nearest million yen and then rounded to the          The figures are rounded down to the nearest million yen and then rounded to the
      nearest 100 million yen.                                                                 nearest 100 million yen.                                                             44
Financial data

       Interest-bearing debt & Net interest-bearing debt                                                                        Net leverage ratio

                         (Excludes banking business)                                                                      (Excludes banking business)

(¥B)                                                                                             (¥B)

        Lease liabilities                  Securitization                                                 Adjusted EBITDA                      Net interest-bearing debt
                                                                                                                                                                                          3.50

        Loan                               Bonds                                         7,000            Net leverage ratio
        Net interest-bearing debt
                                                                                                                                                                                          3.00

                                                     1,357.9                             6,000

                                                                                                        Approx.             521.5
                                                                                                                                                                        568.1
                                                                                                                                                    Approx.
                                                                                                                                                                                          2.50

                                                                        169.1
                  1,095.4
                                                                                         5,000

                                                                                                        2.03 X
                                                                        118.0                                                                       1.81 X                                2.00

       116.4                                                                             4,000

        85.0                                                                                                                                             313.6
                    521.5
                                                        568.1           526.8            3,000

                                                                                                             257.3
                                                                                                                                                                                          1.50

       539.6                                                                                                                                                                              1.00

                                                                                         2,000

                                                                        544.0            1,000
                                                                                                                                                                                          0.50

       354.3
                                                                                            0                                                                                             0.00

                FY2019 Q4                             FY2020 Q4                                                 FY2019 Q4                                    FY2020 Q4

                                                                                                 Note: Net leverage ratio=Net interest-bearing debt/Adjusted EBITDA (Figures for the
Note: Net interest-bearing debt=Interest bearing debt – Cash and cash equivalents                      last 12 months used for calculating Adjusted EBITDA)
       The figures are rounded down to the nearest million yen and then rounded to the                  The figures are rounded down to the nearest million yen and then rounded to the
       nearest 100 million yen.                                                                         nearest 100 million yen.                                                                 45
New business categories (plan)

• Introduce 3 new business categories: Media, Commerce & Strategic by classifying businesses depending on its
  growth phase
• To be implemented from FY2021 Q1

 Business categories (-FY2020)                           New business categories (From FY2021 Q1 – plan)

                     Commerce                                          Media/Advertising, Search, Marketing solution, Vertical
                     Business                 Media
                                             Business
                                                                       Media/Advertising, Content, Sticker

                     Media
                     Business
                                                                       Shopping, Reuse, O2O
                                            Commerce
                                             Business
                                                                       Shopping, O2O, Character business
                     Core
                     Business

                                                                       Payment, Finance
                                             Strategic
                     Strategic
                     Business                Business
                                                                       Payment, Finance, AI, Healthcare

                                                                                                                                 47
User base

 Yahoo Japan - Number of Monthly Logged-in User IDs                   LINE - Monthly Active Users
                       (YoY)                                                     (YoY)

(Million)                                             (Million)
                                                                                                                 Global MAU:
                                            52.7            Japan   Taiwan    Thailand        Indonesia          187(+1.0%)
                                          (+2.8%)
                                  51.3
                        48.4                                                                                       169
                                                           171
             43.9                                                      165           164                  165    (+2.6%)
     39.0                                                                                                            11
                                                                                         19               14
                                                             41         27
                                                                                                                     49
                                                                                                           46
                                                                                         44
                                                                        43
                                                             42
                                                                                                           21        21
                                                                                         21
                                                                        21
                                                             20

                                                                                         80                84        88
                                                             68         75

     17/3    18/3       19/3      20/3       21/3          17/3        18/3          19/3                 20/3      21/3
                                                                                                                               48
Business segment breakdown

                      Advertising                    Display advertising (Programmatic, reservation), ZOZO

                                                     ASKUL, ZOZO, Affiliate-related services, Reservation-related services, Corporate system-use fees of YAHUOKU!,
                      Business Services
                                                     Payment-related services, Banking-related services, Credit card-related services and others, Real estate-related
                      (For corporations)
                                                     services
  Commerce
   Business
                                                     LOHACO, ZOZO, Yahoo! JAPAN Premium, Personal system-use fees of YAHUOKU!, PayPay Flea Market sales
                      Personal Services
                                                     commission, Credit card-related services, Pet supplies-related services, Telecommunications carrier-related services,
                      (For individuals)
                                                     Banking-related services, FX-related services, Payment-related services

                      Others                         Banking-related services

                      Advertising                    Search advertising, Display advertising (Programmatic, reservation)

                      Business Services
    Media                                            Media-related services, CRM-related services and others
                      (For corporations)
   Business
                      Personal Services
                                                     Video-related services, E-book-related services and others
                      (For individuals)

                      Advertising                    LINE Display Ads, Account Ads and others

                      Business Services
                                                     LINE FRIENDS, O2O, Commerce, AI-related services, Utilities payment-related services and others
     Others           (For corporations)

                      Personal Services              LINE Communication, Content, Financial-related services, Yahoo! JAPAN Mail, Utilities payment-related services
                      (For individuals)              and others

Note: The contracts of business services are concluded with corporations; the contracts of personal services are concluded with individual users.
      The same product may be classified in different segments depending on the contractor.                                                                                  49
Definition of EC transaction value                                                                                                                                   Commerce Business

                                                                                                                                 YAHUOKU!, PayPay Flea Market,
   Commerce business                                                                         Reuse business
                                                                                                                                 ZOZOUSED

                                                                                                                                 Yahoo! JAPAN Shopping, PayPay Mall,
                                                                                           Shopping business
                                                                                                                                 ZOZOTOWN, LOHACO, Charm
                                                     Merchandise

                                                                                                ASKUL BtoB

                                                                                                    Other                        Yahoo! JAPAN Tickets,
                                                                                                (Merchandise)                    Ouchi-Direct
     EC transaction value
                                                         Services                      Ikyu.com, Yahoo! JAPAN Travel, Yahoo! JAPAN Loco

       Media business                               Digital content*                   Paid digital content

* Transaction value of paid digital content. Transaction value of Yahoo! JAPAN Bookstore included until FY2018 Q4. Digital content business has been transferred to Media business from FY2020 Q3. 51
EC transaction value (Quarter)                                                                                                  Commerce Business

                                   EC transaction value                                             EC transaction value – Growth rate

        (¥B)                                                                         (%)

               Services & Digital content EC                                                     Shopping business     Reuse business
1,200

               Other merchandise EC                                                              Total
               Reuse business                                                                            +85.9%
               Shopping business
1,000

                                                    918.2
                                                              816.3                        +58.5%
                                       784.9                                                                         +51.3%
 800

                                                     220.3
           714.3          707.3                                96.5
                           53.7         184.9                  85.6
           103.2                                     83.8                                                                        +33.7%
 600                       72.2
               80.0                     77.7                                                                         +29.8%
                                                     219.2     227.1                                                                             +25.7%
                          202.0                                                            +21.1%        +21.1%
           207.3                        201.8                                                                                    +33.0%
 400

                                                                       Merchandise                                                               +14.3%
                                                                       EC

                                                                                                                                                  +9.6%
 200

                          379.3                      394.7     406.9                                                 +5.0%
           323.7                        320.3                                              +1.0%                                   +7.4%
                                                                                                         +0.8%

   0

               Q4           Q1           Q2              Q3     Q4                          Q4             Q1         Q2               Q3          Q4

         FY2019                                 FY2020                                 FY2019                                 FY2020
                                                                                                                                                            52
FY2020 Q4 Commerce business transaction value – Results                                                                                                               Commerce Business

                                            FY2020 Q4 Actual
                  Item                                                    YoY                                             Major measures/Factors of change
                                              results (¥B)

  EC transaction value                               816.3           +14.3%
     Merchandise                                      719.8            +17.8%
                                                                                          • Increase in use by new/existing customers due to strengthened sales
        Shopping business                              406.9            +25.7%              promotional activities (e.g. "Cho PayPay Matsuri")

                                                                                          • Increase in new users due to reduction in fee for PayPay Flea Market (January
                                                                                            2021)
        Reuse business                                 227.1              +9.6%
                                                                                          • Increase in users due to strengthened sales promotional activities (e.g. "Cho
                                                                                            PayPay Matsuri") and increase in customer spend

     Services *1                                        86.5              -8.7%           • Impact of restraint from going out due to issuance of state of emergency

     Digital content *2                                   9.9          +18.8%             • Continued growth in transaction value of ebookjapan (e-books)

                                                                                          • Restrained cost for planned launches of new services/functions
  Credit card                                         631.3            +11.0%             • Offline use decreased due to restraint from going out (decreased due to lower
                                                                                            consumption from COVID-19)

*1 Includes transaction values of Yahoo! JAPAN Loco, Yahoo! JAPAN Travel, Ikyu Corporation, and PassMarket. Formerly announced as "Services and Digital Content (O2O Business).
*2 Transaction value of paid digital content. Formerly announced as "Services and Digital Content (Other (Services and Digital Content))." Digital content business has been transferred to Media
   business from FY2020 Q3.                                                                                                                                                                         53
Measures to improve delivery quality – Blue Ribbon Delivery

 • Blue Ribbon Delivery labelled to items that meet criteria designated by Yahoo Japan (e.g. shipment delay rate,
   speed from product order to shipment)
 • Ave. shipping speed of Blue Ribbon Delivery stores reduced by 30% thanks also to cash back offers for eligible
   stores

                                                     Cash back offers to stores   Ave. shipping speed* of Blue Ribbon Delivery stores before
                                                          (Feb. 12 - March 31)              & after implementation of this measure

                                                           Cash back of
                                                          JPY50/order
                                                           for Blue Ribbon
                                                               Delivery                                                  Approx.   -30%

                                                            Cash back of
                                                         +JPY50/order
                                                        Blue Ribbon Delivery &
                                                           YAMATO delivery            January 2021                          March 2021
                                                                                        (Before)                              (After)

* Speed from receipt of product order to shipment.                                                                                             54
FY2020 Q4 Statement of financial position

              Consolidated (IFRS)                              PayPay Bank Corporation (JGAAP)                                YJ Card Corporation (JGAAP)

                      FY2020    FY2020                                         FY2020       FY2020                                            FY2020       FY2020
(¥B)                                      Difference    (¥B)                                            Difference     (¥B)                                            Difference
                        Q3        Q4                                             Q3           Q4                                                Q3           Q4

Assets                4,299.4   6,696.6    2,397.2     Assets                  1,315.1      1,338.7          23.6      Assets                   500.4        489.5         -10.8
  Cash and cash                                            Cash and cash                                                 Cash and cash
  equivalents
                        998.4   1,065.7        67.2        equivalents
                                                                                  396.5        306.5        -89.9        equivalents
                                                                                                                                                  36.5         17.7        -18.8

  Trade and other                                          Trade and other                                               Trade and other
  receivables
                        449.5     480.1        30.6        receivables
                                                                                   21.5         25.0           3.5       receivables
                                                                                                                                                  21.5         15.6          -5.9

  Loans in credit                                          Loans in credit                                               Loans in credit
  card business
                        379.3     407.9        28.5        card business
                                                                                      -           -             -        card business
                                                                                                                                                 375.9        391.7         15.7

  Investment                                               Investment                                                    Investment
  securities in         484.8     517.9        33.0        securities in          494.8        527.9         33.0        securities in              -            -             -
  banking business                                         banking business                                              banking business

  Property and                                             Property and                                                  Property and
  equipment
                        130.4     153.2        22.8        equipment
                                                                                     0.5          0.5            0       equipment
                                                                                                                                                   4.1          1.9          -2.1

  Intangible assets     669.2   1,075.8       406.6        Intangible assets         7.2          7.5          0.3       Intangible assets        25.4         25.5             0

Liabilities           3,185.2   3,707.0      521.8     Liabilities             1,257.0      1,280.4          23.3     Liabilities               470.8        454.6         -16.1
  Trade and other                                          Trade and other                                               Trade and other
  payables
                        511.2     616.6       105.4        payables
                                                                                   18.2         16.9          -1.2       payables
                                                                                                                                                 181.2        195.1         13.8

  Customer deposit                                         Customer deposit                                              Customer deposit
  in banking          1,169.7   1,186.2        16.5        in banking           1,196.7      1,216.8         20.1        in banking                 -            -             -
  business                                                 business                                                      business

  Interest-bearing                                         Interest-bearing                                              Interest-bearing
  liabilities
                      1,205.4   1,389.5       184.1        liabilities
                                                                                   37.0         41.0           4.0       liabilities
                                                                                                                                                 278.5        248.2        -30.3

Equity                1,114.2   2,989.5    1,875.3     Equity                      58.0         58.3          0.2     Equity                      29.6         34.9          5.2

                                                       Note: Figures before internal transactions within the Group   Note: Figures before internal transactions within the Group
                                                             are eliminated.                                               are eliminated.                                          56
YJ Card Corporation – Business results (IFRS) & KPIs

          Operating revenue/Operating income (YoY)                                              (Mil)                                7.52
                                                                                                                                   (+4.9%)
(¥B)                                                                                                                        7.16
                                                                                                                  6.33
       Operating revenue
                                                            42.7                                         4.68
       Operating income                                                    Active cardholders
                                                           (+7.6%)                                3.60
                                              39.7                         (YoY)
                                 35.9

                                                                                                  17/3   18/3     19/3      20/3     21/3
                 24.0

                                                                                                (¥B)                               2,428.1
 15.1                                                                                                                           (+20.1%)

                                                                   4.0                                                     2,021.7

                                                                (+10.8%)   Transaction volume
                                        2.8          3.6                                                         1,302.6
                                                                           (YoY)                         954.6
                                                                                                 581.5
         -3.4
                          -5.0
                                                                                                  17/3   18/3     19/3      20/3     21/3
  FY2016          FY2017         FY2018       FY2019         FY2020
                                                                                                                                             57
PayPay Bank Corporation – Business results (JGAAP) & KPIs

             Ordinary income/Ordinary profit* (YoY)                                           (Mil)
                                                                                                                           5.12
                                                                                                                         (+11.8%)
(¥B)                                                                        No. of accounts                      4.58
                                                                                                  3.77   4.07

       Ordinary income         Ordinary profit                              (YoY)
                                                             38.1
                                                           (+17.2%)
                                                                                                  18/3   19/3    20/3       21/3

                                              32.5
                                                                                              (¥B)                        1,216.8
   28.4                 29.0                                                                                             (+32.2%)
                                                                                                         803.8   920.3
                                                                            Deposit balance      750.3

                                                                            (YoY)
                                                                                                  18/3   19/3    20/3       21/3

                                                                                              (¥B)                         247.2
                                                                    4.4                                                  (+153.8%)

                                                                (+110.6%)   Loan balance
             2.9                                     2.1                                                 79.1    97.4
                                  1.6                                       (YoY)                 73.8

       FY2017             FY2018                 FY2019       FY2020                              18/3   19/3    20/3       21/3
* Results for FY2020 are unaudited figures.                                                                                          58
– Capital structure (shareholding ratio)

                                       May 2018    As of end of        As of end of    As of end of   As of end of
                                                                                                                     After conversion of preferred stocks
                                     (At founding) May 2019             Mar 2020        Dec 2020       Mar 2021
                                                                                                                                      &
                  Yahoo Japan                50%             25%             25%             25%             25%      Paytm's exercise of stock option*2

                    SoftBank                 50%             25%             25%             25%             25%
  Common
                                                                                                                        Yahoo Japan                  32%
                 SoftBank Group                   -          50%             50%             50%             50%
   stock
                      Paytm                       -               -              -               -              -         SoftBank                   32%
                       Total                100%           100%            100%            100%             100%
                                                                                                                       SoftBank Group                28%
                  Yahoo Japan                     -               -          50%             50%            46.3%

  Preferred
                    SoftBank                      -               -          50%             50%            46.3%           Paytm                     7%
   stock*1
                 SoftBank Group                   -               -              -               -          7.4%
                                                                                                                             Total                 100%
                       Total                      -               -        100%            100%             100%

                                                                                                                                        Voting
                                                Voting rights
                                                    ratio                    25%                                                        rights
                                                                                                                                         ratio    32%
*1 From April 2022 onwards, may be converted to common stocks (conversion rate=1:1).
*2 On September 30, 2020, issued stock options to Paytm. The options can be exercised from the same date.                                                   59
Advertising products                                                                                                      Media Business

                   Advertising Products                      Main Format          Fee Calculation     Placement Pages      Type of Advertiser

   Search                                                                                              Search results
               Yahoo! JAPAN Ads "Search advertising"            Text
 advertising                                                                                               pages
                                                                                  Cost per-click
                                                                Text                                     Top page               Major
                                    Yahoo! JAPAN Ads                                                                      corporations/SMEs
                                                               Banner                                 Interior pages of
                                      "Display ads"
                                                                                                        service sites
                                  (Programmatic-based)
               Programmatic                                    Video              Cost per-view        Partner sites
                advertising
                                                                                                       Yahoo! JAPAN       Tenants of Yahoo!
                                       Shopping ads                                                      Shopping
                                                            Text banner        Cost per-conversion                        JAPAN Shopping,
                                   (Programmatic-based)
                                                                                                        PayPay Mall         PayPay Mall
   Display
 advertising                                                                                             Top page
                                                          Rich (incl. video)   Cost per-impression
                                                                                                      Interior pages of   Major corporations
                                    Yahoo! JAPAN Ads           Banner           (Reservation-based)
                                                                                                        service sites
                                       "Display ads"
                Reservation                                     Text           Cost per-guaranteed
                                    (Reservation-based)
                advertising                                                        period, etc.        Yahoo! JAPAN       Tenants of Yahoo!
                                                               Banner           (Reservation-based)      Shopping         JAPAN Shopping,
                                                                                                        PayPay Mall         PayPay Mall
                                       Shopping ads                            Cost per-guaranteed
                                                            Text banner
                                    (Reservation-based)                            period, etc.

                                                                                                                                                61
Total advertising revenue (Quarter)                                                                                            Media Business

                       Total advertising revenue                           Total advertising revenue – Growth rate(YoY)

(¥B)                                                                 (%)
        Display advertising (reservation)                                        Total
        Display advertising (programmatic)                                       Search advertising
        Search advertising                                                       Display advertising
                                                              97.3                                                   +16.1%
                                                                                           +14.7%
       93.0                                        93.4
                                                               7.7         +11.6%
       9.6                             83.8            7.8
                                                                                                                                       +9.2%
                      79.1                                                                               +7.2%
                                        5.3
                        5.5                                                      +9.3%
                                                                                                                               +6.7%
                                                              44.6
       38.3                                            43.0            +6.9%
                                       38.6                                                                                            +4.6%
                       38.1
                                                                                                         +2.0%
                                                                                           +1.2%
                                                                                                                                       -0.2%
                                                                                                                      -2.8%
                                                                                                         -3.1%
       45.0                                            42.6   44.9
                       35.4            39.8

                                                                                                -11.6%

       Q4               Q1              Q2             Q3      Q4           Q4               Q1           Q2              Q3             Q4

   FY2019                                     FY2020                   FY2019                                    FY2020
                                                                                                                                                62
FY2020 Q4 Total advertising revenue - Results                                                                                        Media Business

                            FY2020 Q4
        Item                                   YoY                                     Major measures/Factors of change
                         Actual results (¥B)

 Total advertising
 revenue
                                    97.3       +4.6%
                                                        • Demand continued to decrease in some industries due to COVID-19
                                                          - Travel: Affected by 3rd wave of COVID-19 and reissuance of state of emergency
  Search advertising                 44.9       -0.2%     - Job: Sign of demand recovery for recruiting activities in general from around February
                                                        • Uplifting effect due to multiple product measures
                                                        • Wind down in the impact of COVID-19 experienced in same quarter last year

  Display advertising                52.4      +9.2%
                                                        【Media】
                                                         • Billing action rate improved due to transition to new platform and addition of ad format, etc.
                                                         • Uplifting effect due to multiple product measures
   Programmatic
                                                         • Increase in ad revenue in subsidiaries
   advertising
                                      44.6     +16.5%    • Increase in revenue from external distribution of Real Time Bidding slot (incl. expansion
   (YDN, shopping ads,
                                                           in Header Bidding)
   etc.)
                                                        【Shopping】
                                                         • Increase in Shopping-related advertising revenue in line with the growth in the
                                                           transaction value of shopping business

                                                         • Decrease in ad placements due to demand shift to programmatic advertising
   Reservation
   advertising
                                       7.7     -20.0%    • Absence of large-scale ad placements by some industries recorded in the same quarter
                                                           last year

                                                                                                                                                            63
Integration of advertising platforms                                                                  Media Business

• Completed integration of display advertising platforms (reservation/programmatic advertising)

                               Before                          1. Flexible ad placements that meet various purposes

                Separate advertising platforms
                                                                 Flexible ad placements that meet various purposes
                                                                 and issues faced by advertisers (from awareness,
                                           Yahoo! JAPAN
                                          Promotional Ads        acquisition to loyalty) provided in one-stop
 Yahoo! JAPAN Premium Ads
                                           Yahoo! JAPAN
                                         Display Ad Network
        Reservation
                                            Programmatic
                                                               2. Easy-to-use ad management tools

                                                                 Renewed to intuitive, easy-to-operate tools

          April 1, 2021 Integration completed

           Integrated to Yahoo! JAPAN Ads
                                                               3. Optimal distribution algorithm suited for purpose

                      Display advertising                        From a distribution algorithm mainly geared
     Reservation advertising        Programmatic advertising     towards website referral, renovated to an optimal
                                                                 distribution algorithm that suits ad purpose
                                                                                                                       64
Collaborations in ad sales with SoftBank Corp.                                      Media Business

                    Major measures in FY2020 Q4        Revenue from synergies in FY2020 Q4

                 Increase in proposals to
                SoftBank Corp.'s top clients

              Increase in new proposals to
                                                           JPY4.4B *
               clients new to Yahoo Japan
                                                              (FY2020 Q3: JPY4.4 B)

            Designing of DX packages for
          local governments & corporations

* Gross revenue before deducting incentive payments.                                                 65
Social commerce - LINE GIFT                                                                                                                                           LINE

 • Rapid increase in transaction value since service launch in 2015. Main users: young female
 • Leveraging ZHD's group assets, will focus on expansion of product lineup and acquisition of new customers

                        LINE GIFT Transaction value*1                                                                                User attribute

                                                                                                        Sender                             Receiver
                                                                                                                        2%    3%                                 2%
                                                                                                                   4%                                   5%
                                                                                                                                                                  8%
                                                                                                                   7%                                   8%
                                                                                                                                   28%
                                                                                                               17%                                    18%                32%

                                                                                                              3%   7%          12%               1%
                                                                                                                                                            8%   14%
                                                                                                                        13%                       5%

                                                                                                                                                Female 10s             Female 20s
                                                                                                               ※ As of FY2020 Q4
                                                                                                                                                Female 30s             Female 40s
                                                                                                                                                Female 50s+            Male 10s
                                                                                                                 Own survey                     Male 20s               Male 30s
                                                                                                                                                Male 40s               Male 50s+

                                                                                                                     Cumulative no. of users*2 14 mil
   FY2015         FY2016         FY2017         FY2018          FY2019         FY2020                                          (As of April 20, 2021)
*1 Results are coincided with the accounting period of Z Holdings Corporation (fiscal year ending in March)
*2 Total number of unique users who have sent or received LINE GIFT                                                                                                                 67
LINE Overseas business – Status                                                                                                                                 LINE

 • Businesses operated across Asian countries and regions, mainly in Taiwan, Thailand and Indonesia
 • Focused on partnership strategy with local companies to develop UI/UX tailored to the culture and customs of each
   country and region

                                                                                                    Thailand 49 million MAU
                                                                                                •   OMO: LINE MAN Wongnai
                                                                                                •   Commerce: LINE SHOPPING, MyShop
                                                                                                •   Entertainment/Content: LINE TODAY
                                                                                                •   Fintech: Rabbit LINE Pay, LINE BK

                                                                                                    Taiwan 21 million MAU
                                      Taiwan                                                    •   OMO:LINE SPOT, LINE TAXI
                                                                                                •   Commerce: LINE SHOPPING, LINE Travel
                                                                                                •   Entertainment/Content: LINE TODAY, LINE WEBTOON, LINE MUSIC
               Thailand                                                                         •   Fintech: LINE Pay, LINE Bank

                                                                                                    Indonesia 11 million MAU
                                                                                                •   Entertainment/Content: LINE TODAY, LINE WEBTOON
                                                                                                •   Communication: Openchat, LINE Stickers
                                                                                                •   Commerce: LINE SHOPPING
                       Indonesia
                                                                                                •   Fintech: LINE Bank*

* May 2019, started investing in PT Bank KEB Hana Indonesia through LINE Financial Asia Corporation. Plan to launch Internet-only banking business from 2021.          68
Non-Financial Information
Released "Integrated Report Portal"

 • Financial/non-financial information useful for investment decisions will be updated as needed

                                                                     Vision and Strategy           Value Creation

                                                                    Business Performance           Sustainability

URL: (English) https://www.z-holdings.co.jp/integrated-report/en/
      (Japanese) https://www.z-holdings.co.jp/integrated-report/                                                    70
Materiality matrix for Z Holdings Group

                                                                                                                                                                 11 17            The numbers and colors in the matrix
                                                                                                                                                              Solving social      coincide with the SDG icons.
                                                                                                                   Corporate                                   issues with
                                                                                                                                               9
                                                                                                                  governance                                        IT
                                                                                                                                             Data                                  4   Quality Education
                                                                                                                                            security             11 17
                                                                                                                                                             Disaster measures/
                                                                                                                 8                                                                 5   Gender Equality
                                                                                                                                               9             Recovery support
Level of stakeholder concern

                                                                                                              Health &
                                                                             5 10                              safety                       Network
                                                                           ◆Diversity/inclusion              management                    reliability                             6   Clean Water and Sanitation
                                                                                                                             8                                     99
                                                                                                    4                     Rewarding                          データ利活用
                                                                                                                                                              Contribution
                                                                                                                                                               using data          8   Decent Work and Economic Growth
                                                    9                                          Supporting                 workplace
                                                                                                                                                             による貢献
                                                                                                the future
                                                 ◆Improving media literacy           13        generation
                                                                                  Response                                               Risk
                                                                                                                                      management
                                                                                                                                                                                   9   Industry, Innovation and Infrastructure
                                                                                  to climate
                                                                                   change          12
                                                                                                Sustainable
                                                                                                                                                           9                      10
                                                                                                production/                                                                            Reduced Inequalities
                                                                                               consumption                                               ◆Correct AI use
                                                             11                                                                                 9
                                                           ◆Relationship with local community                                                 ◆Sound advertising market           11   Sustainable Cities and Communities
                                                                     10                                                  4 9
                                                                   ◆Accessibility                                    ◆Illegal/harmful content                                     12   Responsible Production and Consumption
                                                                                       13
                                                                                     ◆Pollution/waste
                                                   13 14                                                               16                                                         13   Climate Action
                                                 ◆Bio-diversity                                                      ◆Fair competition
                                                                                                                                                                                  14   Life Below Water
                                        ◆Anti-corruption
                                  6
                               ◆Water/land use                                                                                                                                    16   Peace, Justice and Strong Institutions

                                                                   Importance to Z Holdings Group                                                                                 17   Partnerships for the Goals

     Note: Big circles are especially important to the stakeholders and the Z Holdings Group, and need to be dealt with focus.                                                                                                   71
Overall picture of CSR, Materiality, and our four UPDATEs

                                            Contribution to                                                                            Stakeholders
                                                                       Risk Reduction                 Value Creation
                                              the SDGs

                                                                                                • E-commerce for
                                                                   • Data security/network        convenient &
                       #01                     Industry,                                          comfortable life                Users
                                                                     reliability
                       Developing          9   Innovation and
                                                                   • Minimization of            • Driving a fintech society
                       an IT Society           Infrastructure
                                                                     incidents                  • Contributing to society
                                                                                                  leveraging multi-big data
                                                                                                                                                Employees

                       #02                     Sustainable                                      • Supporting solutions for
   Management                             11   Cities and                                         community/social
                       Supporting
   Resources                                   Communities         • Initiatives for disaster     problems                    Shareholders
                       Disaster Relief
                                                                     prevention/mitigation                                         and
                       and Social              Partnerships for                                 • Initiatives to support
                       Issues             17
                                               the Goals                                          disaster restoration        other investors
   Business
   Activities
                       #03                                                                      • Promotion of diversity
                       Building a          5   Gender Equality                                                                                   Partners
                                                                                                • Realization of new work
                       Society Where           Decent Work         • Promotion of
                                                                                                  style
                       Everyone Can        8   and Economic          accessibility
                       Play an Active          Growth                                           • Human capital
                       Role                                                                       development & training         Regions
                                                                                                                                   and
                                                                   • Response to climate        • Expansion of reuse              society
                       #04                     Responsible
                       Working                                       change                       business
                                          12   Consumption
                       toward a                and Production      • Sustainable                • Awareness raising
                       Sustainable                                   procurement &                utilizing IT media                             The next
                       Society            13   Climate Action                                                                                   generation
                                                                     disposal                     capabilities

Note: The numbers and colors in the picture coincide with the 17 SDG icons.                                                                                  72
Carbon neutral initiatives (Announced: January 19, 2021)

 • Aim to achieve neutrality well ahead of Japanese government's "2050 Carbon Neutral" goal

                                                                                                               ZHD Group to announce
                                                 Pursue early membership in
                                           RE100 renewable energy                   initiative*1
                                                                                                     ▶      mid-long environmental goals
                                                                                                                 by the end of FY2021

                                          Declared "FY2023 100% Renewable                                   Aim to achieve goal by FY2023
                                                  Energy Challenge"
                                                                                           Offices
                                                                                            5.0%
                                                                                                     ▶   ► Will convert to renewable energy in all data
                                                                                                           centers
                                            Electricity
                                          consumption                 Data center 95.0%                  ► Offices will purchase renewable energy
                                         in Yahoo Japan *2
                                                                                                           certificates

*1 Global initiative that promotes 100% renewable energy in corporate activities.
*2 Yahoo Japan Corporation and some group companies sharing the Kioicho Office.                                                                           73
External ESG evaluations

 • Aim to maintain/enhance a high third-party evaluation after integration, to secure our position as the industry-
   leading ESG issuer

                                            S&P Global - DJSI                                                                          MSCI ESG Rating*

                                     Interactive Media, Services &                                                                      Score rising
                                      Home Entertainment sector                                                                     every year since 2018

                                    Selected as an Industry Leader                                                                    Received AA rating

  Received the highest evaluation in the following categories:                              Four areas of material importance

  Governance & Economic               Information Security/Cybersecurity &
  Dimension                           System Availability                                         Privacy & Data Security                Human Capital Development

  Environmental Dimension             Environmental Reporting

                                      Corporate Citizenship and                                     Carbon Emission                               Governance
  Social Dimension
                                      Philanthropy
* As of 2021, Z Holdings Corporation received an MSCI ESG Rating of AA. THE USE BY Z Holdings Corporation OF ANY MSCI ESG RESEARCH LLC OR ITS AFFILIATES ("MSCI") DATA, AND
      THE USE OF MSCI LOGOS, TRADEMARKS, SERVICE MARKS OR INDEX NAMES HEREIN, DO NOT CONSTITUTE A SPONSORSHIP, ENDORSEMENT, RECOMMENDATION, OR
      PROMOTION OF Z Holdings Corporation BY MSCI. MSCI SERVICES AND DATA ARE THE PROPERTY OF MSCI OR ITS INFORMATION PROVIDERS, AND ARE PROVIDED 'AS-IS'
      AND WITHOUT WARRANTY. MSCI NAMES AND LOGOS ARE TRADEMARKS OR SERVICE MARKS OF MSCI.                                                                                   74
Acknowledgment as a sustainable company

                                                               MSCI Japan Empowering
FTSE4Good Index Series      FTSE Blossom Japan Index                                         ISS ESG Corporate Rating
                                                                 Women Index (WIN)

                                         2020 Health & Productivity Stock Selection
                                                             &
                                                                                       Digital Transformation Stocks
     SNAM Sustainability Index             2020 Certified Health and Productivity
                                                                                              (DX Stocks) 2020
                                       Management Organization Recognition Program
                                                (Large Enterprise Category)
                                                                                                                        75
Disclaimer

  Statements made at the meeting or included in the documents that are not historical facts are
  forward-looking statements about the future performance of Z Holdings Corporation (Company,
  Z Holdings, ZHD) and its consolidated subsidiaries and affiliates.
  The Company cautions you that a number of important factors could cause actual results to differ
  materially from those discussed in the forward-looking statements.
  Such factors include, but are not limited to, the items mentioned in "Risk Factors" in "Consolidated
  Financial Statements and Independent Auditor's Report" (Japanese only). Unauthorized use of the
  information or the data in this document is not permitted.

  Unless otherwise specified, English-language documents are prepared solely for the convenience
  of non-Japanese speakers.
  If there is any inconsistency between the English-language documents and the Japanese-language
  documents, the Japanese-language documents will prevail.