Golf & resort group - CBRE
If your browser does not support JavaScript, please read the page content below:
Golf & resort group - CBRE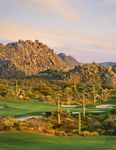 TPC SNOQUALMIE RIDGE | WASHINGTON GOLF & RES ORT GROUP P R E M I E R L E I S U R E P R O P E R T I E S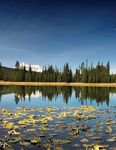 I N T R O D U C T I O N CBRE's Golf & Resort Group provides a full spectrum of real estate services designed to effectively market highly- amenitized recreational properties. Being successful in this specialized and dynamic marketplace demands a dedicated, professional approach. With a combination of talent and experience, the Golf & Resort Group brings a unique perspective to recreation and leisure real estate transactions.
Bolstered by the comprehensive resources of CBRE's global platform, the Golf & Resort Group delivers superior results for clients through a tireless work ethic, putting clients' needs first, thinking innovatively but acting practically and leveraging CBRE's international reputation and long-term market-specific relationships. Since its inception in 1990, CBRE's Golf & Resort Group has executed successful marketing strategies for its clients resulting in property transactions totaling more than $1.7 billion. With full-service capabilities that include brokerage consultation, appraisal and financing, the Golf & Resort Group has also served as advisors to clients on countless other properties.
CBRE's Golf & Resort Group is the market leader in effectively marketing leisure properties including golf, resort, ski and marinas, plus developable land associated with those property types. GOLF Private Golf & Country Clubs Daily Fee Courses Golf Resorts RESORT Full-Service Hotels Resorts & Timeshares SKI Ski Resorts MARINA Full Service Marinas DEVELOPABLE LAND Land suitable for residential, commercial, hotel and timeshare development L E I S U R E A S S E T S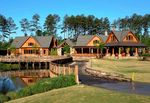 CB RE: GLOBA L STRENGTH, LOC A L E X PERTISE & A BOUTIQUE A PPROACH CBRE's Golf & Resort Group is the only team dedicated to leisure property sales in the largest commercial real estate services company in the world.
Jeff Woolson serves as the Managing Director of the team and is the only CBRE broker who is a member of two other international specialty lines; CBRE Hotels and CBRE Land Services Group. Together, these groups provide unmatched resources and proprietary investor databases. CBRE has more than 400 offices globally, with established professionals in every major market and most local markets worldwide. Local CBRE professionals maintain irreplaceable long-term personal relationships with key decision makers in each of those markets, providing the Golf & Resort Group local market knowledge and introductions to investors that no other real estate company can equal.
Moreover, the Golf & Resort Group is known throughout CBRE as the market leader, resulting in referrals from around the world and an established network of real estate professionals looking to our properties as desirable investments. The end result is that CBRE's Golf & Resort Group can provide their clients effective results that no other commercial real estate company can match.
CONSECUTIVE YEARS BRAND FOR16 # 1 450 including 100 affiliate locations offices 1 1 1 countries 80,000 employees FORTUNE 500 RANKED 207ON THE Source: CBRE 2018 Worldwide Business Activity Statistics.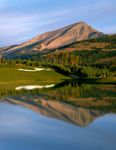 MOONLIGHT BASIN | MONTANA of Fortune 500 80% Represent #1 S U S TA I N A B I L I T Y IN ENVIRONMENTAL C B R E S T R E N G T H T H E G LO B A L G R O U P GOLF & RESORT B E H I N D T H E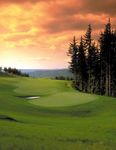 UNR I VA LED E X PER IENCE M A R K E TING COMPLE X A S S E T S Transactions involving income-producing, recreational and leisure properties are far from typical real estate deals.
At their basic level, they are operating businesses attached to large pieces of land, that are sometimes operating at a net loss. More often than not, leisure properties are comprised of several distinct components that may include a golf course, ski operation, lodging, restaurant, conference center, marina, fitness center, developable land or all of the above. CBRE's Golf & Resort Group has unrivaled experience and renowned expertise effectively marketing complicated assets through every stage of the transactional process. The team maintains long-standing relationships with some of the largest institutional investors in the industry, has worked directly with the Federal Bankruptcy Court on several properties and is consistently referenced as the market leader by mainstream news media.
From assisting a client in selecting an engineer to estimate completion costs, to reviewing membership documents and CC&Rs, to working with receivers or agronomy experts, CBRE is able to turn challenges into opportunities through hard work, diligent research and preparedness. The result is a long history of notable transactions where the team puts its clients' needs first to help them achieve their stated goals.
TROON NORTH GOLF CLUB | ARIZONA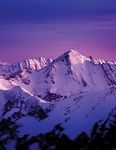 BEST IN CL ASS UNDERWRITING & M ARKETING E XECUTION CBRE's Golf & Resort Group achieves unmatched success in the leisure space by combining the strength of the CBRE brand with a boutique marketing process. Execution begins with clear and effective communication between the team and the client, creating a customized marketing strategy that focuses on addressing challenges and effectively achieving the client's goals. Next, the team guides it clients through the due diligence gathering process, compiling relevant property information that will assist a qualified investor in making an informed offer for the asset and thereby minimize retrades.
The catalogue of property information, a full market study and a thorough physical evaluation of the asset become the foundation for best-of-class underwriting that are integral components of the marketing process. The underwriting team analyzes the due diligence and creates a comprehensive yet concise offering memorandum that depicts the asset in best light. Pre-marketing is implemented on a concurrent track, followed by a formal marketing campaign or confidential approach, depending on the client's desired method. At each step of the process, the team will maintain consistent contact with qualified investors, creating momentum and a competitive environment, leading to the highest value for the asset in shortest time frame.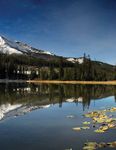 MORGAN ABBOTT'S career in real estate includes asset management, club management and global market research. As an asset manager, Morgan coordinated the management and marketing of commercial real estate portfolios, many in the leisure space. He served as a private club manager, then as an underwriter on hundreds of real estate appraisals and consulting assignments for PricewaterhouseCoopers. Morgan operated his own consulting firm before joining CBRE in 2005. MO R GA N A B BOT T Senior Underwriter JEFF WOOLSON serves as the Managing Director of CBRE's Golf & Resort Group. Since 1991, Jeff has been personally involved in the sale of over $1.6 billion of leisure properties including ski resorts, master-planned communities and developable land.
Recognized by CBRE many times for his outstanding performance both regionally and nationally, Jeff is interviewed often by mainstream news outlets and industry publications as an acknowledged expert in the marketing of resort properties and real estate negotiations.
J E F F WOO L SO N Managing Director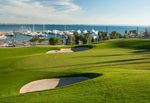 "Congratulations on your successful handling of the sale of the Garden of the Gods Club. The result exceeded our expectations. Thank you very much for doing such an outstanding job." -William Bone, Chairman/CEO | Sunrise Company GARDEN OF THE GODS CLUB | COLORADO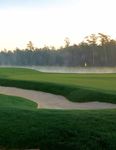 C L I E N T T E S T I M O N I A L S "Crescent Communities developed the River Club, one of the finest high-end residential golf clubs in the Atlanta region and the United States. When it came time to sell our remaining interest in the property, CBRE was the clear choice.
Their experience and expertise in marketing high profile institutional assets is unmatched. CBRE quickly assembled the perfect team for the transaction. Jeff and the CBRE team maximized value by sourcing two buyers, one for the residential land and one for the country club. The CBRE team remained instrumental throughout the process, adding much needed expertise during negotiations and creating solutions to the significant challenges associated with selling to two separate purchasers. Crescent Communities was extremely impressed with CBRE's institutional–level approach and ability to keep the deals on track.
Our experience with CBRE has always been great and we are very pleased with the results at the River Club." Keith Glenn, Senior Vice President | Crescent Communities "We were impressed with CBRE from our first conversations and they delivered the high level of service that was both expected and promised. Once we made a decision to market Kingsmill Resort & Spa, our search led us directly to CBRE's Golf and Hotel Groups. The expertise that Jeff, Doug and their team demonstrated (market knowledge, research, due diligence, on-line web presence and negotiation) helped to ensure a successful transaction.
Kingsmill is a complicated property and CBRE immersed itself in every aspect of our business. Bottom line, the talented team was a pleasure to work with and they exceeded my expectations in a very difficult market." Michael Taylor, Vice President – Corporate Real Estate | Anheuser-Busch THE RIVER CLUB | GEORGIA
COSTABAJA | MEXICO "The overall sales and marketing of Country Club of the North went very smoothly, thanks to Jeff Woolson's detailed preparation of the property for sale and constant communication. From the CBRE offering memorandum to Jeff's relentless search for the perfect buyer, we are very pleased with the results of this transaction." Mark Jacobs, Senior Vice President | Oaktree Capital Management "Jeff's in-depth knowledge of master planned golf communities was instrumental in creatively marketing a challenging project. I also appreciate the time and effort Jeff put forth dealing with a very difficult buyer and managing his expectations.
Jeff's leadership of the marketing campaign was directly linked to the excellent execution of the transaction." Michael Criscito, Director | Credit Suisse "Jeff Woolson and the CBRE Golf & Resort Group were extremely responsive, professional, and insightful of the major deal points that made our transaction possible. Jeff was able to give us critical advice and suggestions during the negotiations that were extremely helpful in finalizing the deal structure. We could not have done it with out their help. Jeff and his team are also known for listing some of the best opportunities in the industry.
We will definitely continue to use Jeff and his team for future acquisitions." Robert Silva | Escalante Golf
R E P R E S E N T A T I V E C L I E N T S FAIRMONT ST. ANDREWS | SCOTLAND
AETNA SPRINGS www.cbreaetnasprings.com Pope Valley, California Vineyards / Resort Village Daily Fee Golf Course (9 holes) Developable Land COPPER RIVER COUNTRY CLUB www.cbre-copperriver.com Fresno, California Private Country Club GLEN ANNIE GOLF CLUB www.cbreglenannie.com Goleta, California Daily Fee Golf Course E X C L U S I V E U . S . L I S T I N G S EAGLE RIDGE RESORT & SPA www.cbreeagleridge.com Galena, Illinois Golf Resort GRANBY RANCH www.cbregranbyranch.com Granby, Colorado Ski / Golf / Developable Land
GOLF RESORT SKI MARINA DEVELOPABLE LAND LOON MOUNTAIN LAND PORTFOLIO www.cbreloonmountain.com Lincoln, New Hampshire Finished Lots / Developable Land Condominium / Sales Center STEAMBOAT LAND PORTFOLIO www.steamboatlandoffering.com Steamboat Springs, Colorado Developable Land REUNION RESORT www.cbrereunionresort.com Orlando, Florida Golf / Resort HERITAGE GOLF PORTFOLIO www.cbre-heritagegp.com Florida • Virginia • South Carolina Daily Fee Golf Courses Private Country Clubs PGA CENTER FOR LEARNING & PERFORMANCE www.cbrestlucie.com Port St. Lucie, Florida Golf Learning Center
GRAND BAHAMA BAY www.cbregrandbahamabay.com West End, Grand Bahama Island Resort / Marina / Golf Course Private Airport / Developable Land ANCO LANDS PORTFOLIO www.cbreancolands.com Great Abaco, Bahamas Developable Land E X C L U S I V E I N T E R N AT I O N A L L I S T I N G S NEW SOUTH OCEAN RESORT www.cbrenewsouthocean.com New Providence, Bahamas Developable Land
VALLE NEVADO www.chileskiresort.com Santiago, Chile Ski Resort / Three Hotels Developable Land Condominium Rental Program SAVANNAH BAY www.cbresavannahbay.com Anguilla Developable Land TRELLIS BAY ESTATE www.cbretrellisbay.com British Virgin Islands Developable Land GOLF RESORT SKI MARINA DEVELOPABLE LAND
R E P R E S E N TAT I V E T R A N S A C T I O N S ALTAMER RESORT (ANGUILLA) AMARYLLIS BEACH RESORT (BARBADOS) ANDALUSIA AT CORAL MOUNTAIN (CA) ANTIGUA LAND PORTFOLIO (ANTIGUA) ARROWOOD GOLF COURSE (CA) THE BAY COURSE AT KAPALUA RESORT (HI) BAY VALLEY RESORT & CONFERENCE CENTER (MI) BEAR CREEK GOLF CLUB (CA)* BEAR CREEK GOLF CLUB (TX) BEAR VALLEY MOUNTAIN RESORT (CA) BEDFORD SPRINGS RESORT (PA) BELLA COLLINA TOWNE & GOLF CLUB (CA) BENT TREE GOLF CLUB (OH) BIG ISLAND COUNTRY CLUB (HI) BINKS FOREST GOLF CLUB (FL) BLACK BULL GOLF CLUB & COMMUNITY (MT) BLACKHAWK GOLF CLUB (TX) BRIAN HEAD RESORT (UT) BRIGHTSTAR GOLF PORTFOLIO (CO & WA) CAMERON HOUSE & THE CARRICK (SCOTLAND) CARMEL MOUNTAIN RANCH COUNTRY CLUB (CA) CARTON HOUSE (IRELAND) THE CASCADES GOLF CLUB (TX) CASTLE CREEK COUNTRY CLUB (CA) CELEBRATION GOLF CLUB (FL) THE CLUB AT OSPREY COVE (GA) CLUB DE GOLF PLAYACAR (MEXICO) COPPERHEAD GOLF & COUNTRY CLUB (FL) COSTABAJA (MEXICO) COUNTRY CLUB OF THE NORTH (OH)* COYOTE CREEK GOLF CLUB (CA) THE CROSBY AT RANCHO SANTA FE (CA) THE CROSBY ESTATE (CA) D'ANDREA GOLF CLUB (NV) DEER CREEK GOLF CLUB (TN) DEER RIDGE GOLF CLUB (CA) DESERT PRINCESS COUNTRY CLUB (CA) DUPONT COUNTRY CLUB (DE) THE EAGLE (CA) EAGLE CREST GOLF CLUB (CA) EASTLAKE COUNTRY CLUB (CA) EL CONQUISTADOR COUNTRY CLUB (AZ) EL CONQUISTADOR GOLF & TENNIS RESORT (AZ) FAIRBANKS RANCH COUNTRY CLUB (CA) FAIRMONT ST.
ANDREWS (SCOTLAND) FESTIVAL RANCH (AZ) FROST CREEK (CO) THE GALLERY GOLF CLUB (AZ) GARDEN OF THE GODS CLUB (CO) THE GOLDEN BEAR CLUB AT KEENE'S POINTE (FL) THE GOLF CLUB AT DOVE MOUNTAIN (AZ) THE GOLF CLUB AT RANCHO CALIFORNIA (CA) THE GOLF CLUB AT SOUTH HAMPTON (FL) THE GOLF CLUB AT TERRA LAGO (CA) GOLF CLUB OF ILLINOIS (IL) GOVERNOR'S BEACH AT ROSE HALL (JAMAICA) THE GOVERNORS CLUB (TN) THE GRAND CLUB (FL) GRAND HAVEN GOLF CLUB (FL) GRAND TRAVERSE RESORT (MI) GRIZZLY RANCH GOLF CLUB & COMMUNITY (CA) GROUSE MOUNTAIN (BRITISH COLOMBIA) HAMILTON MILL GOLF CLUB (GA) HELL'S POINT GOLF CLUB (VA) HIDDENBROOKE GOLF CLUB (CA) THE HODGES GOLF LEARNING CENTER (CA) INDIAN SPRINGS GOLF CLUB (CA) THE INTERNATIONAL GOLF CLUB (MA) KILLEARN COUNTRY CLUB (FL) KING'S CROSSING GOLF & COUNTRY CLUB (TX)
THE YELLOWSTONE CLUB (MT) KINGSMILL RESORT (VA)* THE LAKES AT CASTLE HILLS (TX) LAS CAMPANAS (NM) LAS VEGAS COUNTRY CLUB (NV) LIGHTHOUSE COUNTRY CLUB (TX) THE LINKS AT SUMMERLY (CA) MAHAUT ESTATE (ST. LUCIA) MALIBU GOLF CLUB (CA) MAMMOTH/SIERRA STAR PARCELS (CA) MAMMOTH/VILLAGE PARCELS (CA) MEADOW LAKE GOLF CLUB (CA) MONTALUCE WINERY & ESTATES (GA) MOONLIGHT BASIN (MT) MORGAN CREEK GOLF CLUB (CA) MORONGO GOLF CLUB AT TUKWET CANYON (CA) MOUNT WASHINGTON ALPINE RESORT (CANADA) MUNICIPAL GOLF PORTFOLIO (PA) NEW SOUTH OCEAN DEVELOPMENT (BAHAMAS) NORTHSHORE COUNTRY CLUB (TX) THE OAKS GOLF & RACQUET CLUB (FL) OAK QUARRY GOLF CLUB (CA) OAK VALLEY DEVELOPMENT (CA) ORANGE COUNTY NATIONAL (FL) THE PALENCIA CLUB (FL) PALM-AIRE COUNTRY CLUB (FL) PALM DESERT COUNTRY CLUB (CA)* PALMILLA BEACH RESORT & GOLF CLUB (TX) PGA WEST RESIDENTIAL LAND (CA) PGA WEST RESIDENTIAL LOTS (CA) PICACHO HILLS COUNTRY CLUB (AZ) THE RANCH CLUB (MT) THE RAVEN GOLF CLUB AT THREE PEAKS (CO) REDHAWK GOLF COURSE (CA) REDLANDS MESA GOLF COMMUNITY (CO) RED LODGE MOUNTAIN RESORT (MT) REDSTONE GOLF PORTFOLIO (TX) ROYAL LINKS GOLF CLUB (NV) THE RIVER CLUB (GA) RIVERFRONT GOLF CLUB (VA) SALT CREEK GOLF CLUB (CA) SAND CREEK COUNTRY CLUB (IN) SANDY BAY BEACH CLUB (BARBADOS) SHANTY CREEK RESORT & CLUB (MI) SIENA GOLF CLUB (NV) SIERRA STAR / VILLAGE PARCELS (CA) SKYBROOK GOLF CLUB (NC) SONOMA GOLF CLUB (CA) STEELE CANYON GOLF CLUB (CA) ST.
LUCIE TRAIL (FL) SUNROAD RESORT MARINA (CA) SUNSET HARBOUR (ST. LUCIA) SYCAMORE CANYON GOLF COURSE (CA) TALEGA GOLF CLUB (CA)* TEMENOS RESORT (ANGUILLA) THOUSAND ISLANDS PORTFOLIO (NY) TROON NORTH GOLF CLUB (AZ) TURNER HILL (MA) VELLANO COUNTRY CLUB (CA) WALDEN ON LAKE HOUSTON (TX) THE WANDERERS CLUB (FL) WARNER SPRINGS RANCH (CA) WEDGEWOOD GOLF CLUB (TX)* WESTON LAKES COUNTRY CLUB (TX) WHITNEY OAKS GOLF CLUB (CA)* WINCHESTER COUNTRY CLUB & COMMUNITY (CA) WOODS VALLEY GOLF CLUB (CA) *INDICATES ASSETS SOLD MORE THAN ONCE
G o l f & R e s o r t G r o u p | 57 8 0 F l e e t S t r e e t, S u i t e 10 0 | C a r l s b a d , C A 9 2 0 0 8 | +1 76 0 4 3 8 8 5 0 0 © 2018 CBRE Group, Inc. We obtained this information from sources we believe to be reliable, however we have not verified its accuracy and make no guarantee, warranty or representation about it. It is submitted subject to the possibility of errors, omissions, change of price, rental or other conditions, prior sale, lease or financing, or withdrawal without notice. We include projections, opinions, assumptions or estimates for example only, and they may not represent current or future performance of the property.
You and your tax and legal advisors should conduct your own investigation of the property and transaction. This offering memorandum is subject to the terms outlined in the confidentiality agreement. Reproduction of this document and its contents is strictly prohibited without the expressed written consent of CBRE.
Follow us on @cbregolfresor t w w w.cbre.com/golfandresor t MORGAN ABBOTT Senior Underwriter License 00975358 +1 760 438 8536 morgan.abbott@cbre.com JEFF WOOLSON Managing Director License 01073147 +1 760 438 8530 jeff.woolson@cbre.com GOLF & RESORT GROUP P R E M I E R L E I S U R E P R O P E R T I E S