GREYHOUND CHROMATOGRAPHY ABOUT US
Page content transcription
If your browser does not render page correctly, please read the page content below
Greyhound Chromatography
& Allied Chemicals
Established in 1981, Greyhound Chromatography
has been supplying high quality Chromatography
consumables to Research and Analysis
laboratories around the world for over 40 years.

We are a leading global manufacturer and
distributor of the highest quality chromatography
columns, consumables, certified reference
standards and materials, research chemicals,
solvents, reagents and laboratory consumables
available today.

                        www.greyhoundchrom.com
Greyhound Chromatography
& Allied Chemicals
Greyhound's extensive range covers all areas of Environmental,
Petrochemical, Food, Fragrance, Forensics, Chemical and Pharmaceutical
analysis, holding stock of many popular products for prompt delivery via our
extensive logistics network.

Greyhound prides itself on personal service which provides prompt, efficient,
cost-effective, safe delivery of all products. With state-of-the art facilities and
highly trained staff, Greyhound provides technical advice and distribution of
Chromatography consumables across all disciplines.

                           www.greyhoundchrom.com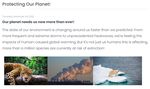 Q-RANGE
Greyhound manufactures its own range of Capillary
Columns, Syringe Filters, SPE Cartridges and HPLC
Columns known as the 'Q' Range, as well as representing
the industry's best known manufacturers.

The Q-Range of products is broken down into 5 different sectors; Q-Range™,
Q-Col™, Q-Clean™, Q-Cap™ and Q-Fil™.

All Q-Range™ products are manufactured to the highest specifications in the
industry ensuring the products you receive will perform the task they are
designed to do and that your analysis runs trouble free time after time.

                      Read our Q-Range eBook
Greyhound's Managing Director,
Paul Massie
I am the Managing Director at Greyhound
Chromatography. I started the company over 40
years ago and I am still as passionate and driven
today as I was then. Everyday I look forward to
the different challenges that day brings. I
provide our employees with strategic guidance
and direction to ensure the company achieves
its set missions, values and objectives.
I support each department to ensure our customers are at the forefront of
every decision we make and I am committed to all our customers receiving
first class service.

                        www.greyhoundchrom.com
Full Technical Support Available
Our technical sales team is available to discuss your requirements in detail,
from the application of products, to sourcing and prompt delivery. We are
able to source hard to find chemicals which are no longer commercially
available and are able to supply over 13,000 laboratory chemicals in small,
convenient units.

Our Technical Sales team are on hand to
provide detailed product usage and product
advice. We are able to provide Organic and
Inorganic Custom Mixtures, made to your
requirements from our ISO accredited
manufacturers.
Our Highly Qualified Logistics Team
Here at Greyhound, we appreciate that receiving goods safely and at the
most economical cost is very important. At our company premises, we
have highly qualified logistics personnel who are fully trained and
qualified in the safe handling of all of the products we supply, including
goods that are classed as dangerous to transport.

All export and transport regulations are fully complied
with, whether that be by sea, air or road. Our team can
advise the most economical method of transport while
fully complying with UK transport regulations and the
regulations of the country of the final destination. We
can also assist with Customs Certification and
Declarations, where these are required.

                Learn more about our logistics team
Certifications
Greyhound Chromatography & Allied Chemicals is currently certified to ISO
9001:2015 standards.

We continue to work hard to maintain; and where possible, improve the
high quality of our operating procedures. We source products from
approved suppliers around the world. All of whom are accredited to ISO
Guide 9001:2015,

Greyhound are also certified to ISO 17034:2016 that ensures the production
of Reference Standards products are quality assurance to the highest level.

   Certification

   Greyhound 9001:2015 certificate
Apprenticeship Programme
At Greyhound we are a big fan of the Apprenticeship programme. We have
two members of our team who have completed their Apprenticeship with us,
Adam and Alex, both team members have gone on to achieve accreditation
in their chosen fields; Logistics and Marketing.

We now have a Digital Marketing Apprentice, Katie who is currently
completing a Level 3 in Business Administration.

           Adam                      Alex                    Katie
   Logistics Manager / DGSA   Marketing Coordinator     Digital Marketing
                                                           Apprentice
Exhibitions

At Greyhound we enjoy attending exhibitions, we are able to reconnect
with many of our international customers and as well as meeting new
customers from many countries. Last year we attended Arablab in Dubai
and Dioxin in New Orleans.
Visit our Blog page

                        BLOGHOUND
                           Visit our blog page for
                       Greyhound news, new product
                      releases, promotions and more!

                       We regularly update our blog
                      pages to keep our customers up
                                  to date.

       Bloghound
Catalogues

   We have a wide range of catalogues and brochures available to
download on our website. This section of our webpage highlights the
variety of items accessible within our portfolio and the brands we are
                         able to distribute for.
                           Browse Here
Our social
media pages
Follow us on social media to
keep up to date with our
latest news, updates and new
products.

                   on Twitter @GreyChrom                     Follow us

                   On Linkedin @greyhound chromatography     Follow us

                   On Facebook @greyhound chromatography     Follow us

                   On Instagram @greyhoundchromatography82   Follow us
Greyhound Newsletter

                     At Greyhound we have a
                  newsletter which goes out once
                      a month, that includes
                    information on our latest
                    promotions, products and
                        company updates.

                   Click below to sign up to our
                        Monthly Newsletter
Email Us

General Enquiries: email our team info@greyhoundchrom.com

Sales Enquiries: email our Sales Team sales@greyhoundchrom.com

Marketing Enquiries: email our Marketing Team
marketing@greyhoundchrom.com

To Place an Order: email our Order Processing Team
orders@greyhoundchrom.com

To Order on-line: Register for a log in at www.greyhoundchrom.com
You can place orders in our e-commerce shop, when you have registered.
Contact Information
 Website

 LinkedIn Page

 Contact us

Greyhound Chromatography and Allied Chemicals
6 Kelvin Park
Birkenhead
Merseyside, CH41 1LT
Tel: +44 (0) 151 649 4000
Fax: 0151 649 4001
Email: info@greyhoundchrom.com
Web: https://www.greyhoundchrom.com

      All rights reserved © 2023 Greyhound Chromatography and Allied Chemicals