Innovation & Technology - Case Studies - InvestHK
Page content transcription
If your browser does not render page correctly, please read the page content below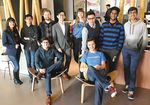 Invest Hong Kong            All of our services are free, confidential and tailored to clients' needs.
                            Our comprehensive range of services includes:
(InvestHK) is the
HKSAR Government's          Latest information on Hong Kong's business environment:
department for              • Sector-specific advice and opportunities
attracting foreign direct   • Business incorporation procedures
investment. Our goal        • Tax and business regulations
is to help overseas and     • Cost-of-business models
Mainland companies          • Employment legislation
to set up and develop       • Immigration requirements
their businesses in Hong    • Business networking opportunities
Kong. For those foreign
                            Introduction to business contacts:
companies that are
                            • Lawyers, accountants, human resource specialists, consultancies,
already established           designers, interior specialists and real estate companies
here, we extend our
services to help them       Arranging visit programmes:

expand in our city.         • Meetings with service providers, professional associations and
                              government officials and departments

                            Business support facilitation:
                            • Support and assistance with business licences, visa applications,
                              trademark registration, IP and trade regulations
                            • Marketing and public relations services during the launch and
                              expansion of your company
                            • Advice on living and working in Hong Kong — housing, healthcare,
                              schooling and networking

                            InvestHK has offices in major cities around the world and industry experts
                            across a range of business sectors. Contact us for free advice on setting
                            up in Hong Kong or for details on how we can support your expansion in
                            our city.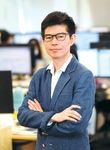 HONG KONG –
AN INNOVATION AND
TECHNOLOGY HUB
With new opportunities brought by the Belt and Road initiative
and the Guangdong-Hong Kong-Macao Bay Area development,
companies can leverage on Hong Kong's strengths in R&D,
world-class infrastructure, sound legal system and strong
intellectual property right protection to grow their business
globally.

Plus new initiatives from the HKSAR Government:

• Focus on four areas: biotechnology, artificial intelligence
  (A.I.), smart city and financial technologies (FinTech)

• Set aside HK$20 billion for the first phase of the
  Hong Kong-Shenzhen Innovation and Technology Park in
  the Lok Ma Chau Loop

• Inject HK$10 billion into the Innovation and Technology
  Fund to support applied research and development

• 300 percent tax deduction for private enterprises on the
  first HK$2 million of qualified R&D expenditure. The
  remaining qualified R&D expenditure enjoys a 200 percent
  tax deduction

• Publish the first Talent List of Hong Kong to attract quality
  people from around the world

• Technology Talent Admission Scheme to provide fast-track
  arrangement for the admission of overseas and Mainland
  research and development talents to Hong Kong for
  eligible technology companies and institutes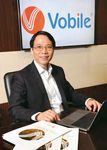 And strong support from the Central Government:

• Support Hong Kong to become an international
  innovation and technology hub

• Open up science and technology funding of
  the Central Government for application by higher
  education institutions and research institutions
  in Hong Kong, including arrangements on
  cross-boundary remittance of approved project
  funding to Hong Kong

                                                     Simon Tsang
                                                     Head of Innovation & Technology
   This booklet showcases some                       T: +852 3107 1013
   technology companies that InvestHK                E: stsang@investhk.gov.hk
   has supported in recent years.
   These include companies from                      Wendy Chow
                                                     Head of Information &
   biomedical, electronics, information
                                                     Communications Technology
   technology, telecommunications,                   T: +852 3107 1012
   green technology, smart city robotic              E: wchow@investhk.gov.hk

   and artificial intelligence. We hope
   you enjoy reading these case
                                                     www.investhk.gov.hk
   studies.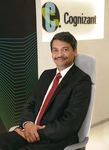 Alibaba AI Lab

    Launch of AI Lab to Advance
    Innovation and Technology in Hong Kong
    A major Chinese technology company has partnered with a leader in facial recognition and a statutory
    body to nurture AI startups in Hong Kong.

    Alibaba, SenseTime and the Hong                  Comprehensive
    Kong Science and Technology Parks
    Corporation (HKSTP) launched the HKAI
                                                     Support
    Lab ("Lab") in early 2018 to promote             Successful participants will
    the frontiers of AI with cutting edge            be able to conduct their
    technology and expertise, and to                 research in the Lab with
    empower startups to commercialise                support from the organisers.
    their new inventions.                            Jeff Zhang, CTO of Alibaba
                                                     Group and director of the
    Promoting AI technology has always
                                                     Lab, will provide valuable
    been one of the major business
                                                     direction to the teams.
    objectives of the Alibaba Group. Given
                                                     SenseTime, based in Hong
    Hong Kong government's declared
                                                     Kong, will provide technical
    ambition to develop innovation and
                                                     support with their expertise
    technology, the Alibaba Hong Kong
                                                     in the areas of developing
    Entrepreneurs Fund has joined hands
                                                     and deploying its AI
    with Sense Time, which specialises in
                                                     technology and applications
    large scale facial recognition systems,
                                                     in different sectors and                                                   Photo Credit: Eric Sin
    and HKSTP to establish an AI lab at HKSTP
                                                     industries. Riding on Alibaba Cloud
    to advance the AI frontier in the city. One
                                                     platform with a variety of scenarios
    of the first initiatives to be run by this lab
                                                     available, and under an environment          With an open economy,
    is a six-month accelerator programme
                                                     that is equipped with high performance
    to nurture AI startups. The programme
                                                     computing facilities, the teams can easily   a group of outstanding
    was commenced in September.
                                                     run their research and test in the Lab.      researchers in universities
    According to Cindy Chow, Executive
    Director of Alibaba Hong Kong
                                                     Talking about the future, Chow hopes         working on AI, plus strong
                                                     to promote the Lab to more Hong Kong         intellectual property
    Entrepreneurs Fund, the city has a
                                                     business organisations for their support
    strong pool of AI professionals and
                                                     in commercialising the projects initiated    protection, Hong Kong
    talent. "The objective of our fund is to
    foster the entrepreneurial spirit among
                                                     by the Lab.                                  has all the ingredients to
    young people who focus on innovation             Chow sees Hong Kong as an ideal              flourish in innovation and
    and technology and R&D development.              platform for I&T projects. "With an          technology.
    With the support of HKSTP offering the           open economy, a group of outstanding
    venue of the Lab, together with the              researchers in universities working on
                                                     AI, plus strong intellectual property
                                                                                                  Cindy Chow
    technical support from Alibaba Group
    and SenseTime, I believe we can help a           protection, Hong Kong has all the            Executive Director
    lot of young entrepreneurs to make their         ingredients to flourish in innovation and    Alibaba Entrepreneurs Fund
    dreams come true."                               technology."
                                                     Ent-fund.org                                 Original date of publication: August 2018
4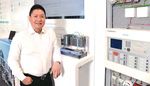 Arrow Electronics
                                                                                        expertise, especially in areas such

The Arrow that                                                                          as wireless connectivity, sensing and
                                                                                        controlling and system integration.

Points to Innovation
                                                                                        Arrow's aim is to bridge these
                                                                                        shortcomings and accelerate the
                                                                                        process of turning innovative ideas into
                                                                                        sustainable businesses and marketing to
Arrow Electronics set up the Arrow Open Lab in Hong Kong,                               overseas markets.
signifying a new milestone in Arrow's support of innovation and                         Arrow Open Lab is a one-stop proof-
technology development in the region.                                                   of-concept design workshop and
                                                                                        platform which helps enterprises save
                                                                                        up to four months of development time
Founded in 1935, Arrow Electronics         first-of-its-kind in the APAC region which
                                                                                        and up to 25 percent of engineering
is a global provider of products,          opens to all technology entrepreneurs,
                                                                                        design costs. As a trusted advisor, they
services and solutions to industrial       companies, and organisations pursuing
                                                                                        guide developers on how to improve
and commercial users of electronic         innovation and product development in
                                                                                        their system design, and support
components and enterprise computing        Hong Kong. "We aim to help developers
                                                                                        them throughout the development
solutions. Arrow is a supply channel       significantly enhance product design,
                                                                                        cycle from formulation and proof-of-
partner for more than 100,000 original     shorten the development cycle and
                                                                                        design concept, component sourcing,
equipment manufacturers, contract          reduce costs." Simon Yu, President of
                                                                                        rapid prototyping, and testing to
manufacturers and commercial               Arrow Asia Pac Ltd said.
                                                                                        system integration and pre-production
customers through a global network of
more than 460 locations serving over 85    Building an Innovation City                  verification.
countries.                                 Arrow noticed that Hong Kong                 Free membership is open to start-ups,
                                           technology startups and enterprises          SMEs and innovators. "We look forward
Spanning over 3,000 square feet at the
                                           are known to be good at understanding        to partnering more closely with
Hong Kong Science Park, Arrow Open
                                           market demand, developing new                InvestHK and other ecosystem players
Lab is equipped with state-of-the-art
                                           ideas, IP research, product design, and      in transforming Hong Kong into an
engineering equipment and testing
                                           software development. However, they          innovation city and thus sustaining its
modules with an initial investment of
                                           usually lack support in engineering          economic development." Yu said.
more than US$1.3 million. The lab is the
                                                                                        arrowopenlab.com

                                                                                        Original date of publication: September 2016

                                                                       We look forward to partnering
                                                                       more closely with InvestHK and
                                                                       other ecosystem players in
                                                                       transforming Hong Kong into an
                                                                       innovation city and thus sustaining
                                                                       its economic development.

                                                                       Simon Yu
                                                                       President
                                                                       Arrow Asia Pac Ltd
                                                                                                                                       5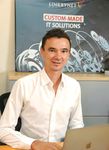 Bindo

    Bindo's Next                                 Venture
    New York-based retail POS startup Bindo taps into restaurant
    industry and plans Mainland China expansion through Hong Kong.

    Bindo's all-in-one portal is what            ease of doing business and widespread
    most retailers would wish for: it is an      use of English and Chinese, making it
    integration of point-of-sales (POS)          convenient for us to sell into both the
    system, cloud-based inventory tracking,      US and Mainland China markets," Wong
    employee management with CRM and             said.
    analytic functionality. The success of the
                                                 He also believes that the ease of funding
    product has been validated by not only
                                                 here makes the city a great location for
    the market, but also rounds of secured
                                                 startups like Bindo. "Hong Kong's rapidly
    funding from angel investors and venture
    capitals (VC) for its continuous growth.     growing startup scene is exemplified
                                                 by the many new incubators, VC funds
    Recently, the New York-based startup         and angel investors that have been
    has been expanding into the restaurant       emerging out of the city in recent years,"
    industry, especially in Hong Kong where      he remarked, adding that Hong Kong
    its regional headquarters of Asia-Pacific    has got all the qualities to produce its
    is located. In the last two years, Bindo     first startup unicorn.
    has successfully closed a number of                                                       As one of the most
    enterprise customers in Hong Kong            Since 2013, Bindo's Hong Kong office
    including Kerry Hotels by the Shangri-       has grown to 35 staff, over half of          multi-cultural cities
                                                 which are engineers and the rest are
    La Group , Miramar Group and Jamie's
                                                 sales and customer support. Wong
                                                                                              in Asia, Hong Kong is
    Italian, to name a few.
    Benedict Wong, VP Business Development
                                                 thinks that the tech startup industry        renowned for its ease
                                                 here attracts a lot of great talent from
    and Head of APAC, said that with a high
                                                 overseas. "There is a fast growing influx    of doing business and
    density of outlets in major districts,
    Hong Kong is a perfect launch pad for
                                                 of graduate engineers, better equipped       widespread use of
                                                 with practical programming skill, which
    Bindo. "Due to intense competition in
    the food and beverages as well as retail
                                                 makes hiring easier," he added.              English and Chinese,
    sector, many of our customers are keen       Wong's advice to aspiring entrepreneurs      making it convenient for
    to adopt new technology that helps           in Hong Kong is to be as active as
    lower operating costs and increase           possible in the startup scene and build      us to sell into both the
    revenue," he remarked.                       relationship with other entrepreneurs.       US and China markets.
    While Bindo is making foray into the         "Hong Kong is a particularly tight-knit
    Mainland market where a high demand          community with startup founders who
    for their product has emerged, Hong          are all eager to see each other succeed.     Benedict Wong
    Kong remains as the base for the             The more successful startups in Hong         VP of Business Development
                                                 Kong, the larger the amount of attention
    company to sketch their blueprint of                                                      Bindo
    regional expansion.                          investors will give to the city, which
                                                 will result in a larger pool of capital
    "As one of the most multi-cultural cities    available for everyone." He concluded.
    in Asia, Hong Kong is renowned for its                                                    Original date of publication: May 2015
                                                 bindopos.com                                 Updated: August 2017
6
BondIT

Leveraging Hong kong's                                                                   strengths
as a Financial and FinTech Hub
After three years of extensive R&D, Israeli startup BondIT launched its fixed income algo-advisory
solution last year, and it is ready to take on Asia from its new regional base in Hong Kong.

The fixed-income market is a
complicated world to navigate. Bonds
come with many different ratings and         Hong Kong is one of the
usually trade in the "over the counter"
market instead of on exchanges. The
                                             most forward-looking
task of creating an optimised fixed-         cities in Asia when it
income portfolio becomes daunting.
                                             comes to FinTech.
That was why it took a team of 25
experts three years to get BondIT,           Donald Chan
a digital algo-advisory solution for
fixed-income investment, ready for
                                             Head of Asia Pacific
commercialisation. It is a B2B solution      BondIT
aiming to equip investment advisors
and portfolio managers at financial          are well presented, which helps ensure
institutions to manage the fixed-income      regulatory compliance.
universe more effectively. The solution      BondIT has introduced the solution to its
"cleanses" the plethora of data for          home country of Israel and to Europe,
accuracy and concision, and then             and it is now available in Asia as well.    a leader in Mainland China's financial
seeks out bonds based on an investor's       Given his in-depth understanding of the     data services industry. "Hong Kong is
constraints and goals.                       Asian markets and experience working        one of the most forward-looking cities
"We have people from the financial           with Israeli tech companies, Chan           in Asia when it comes to FinTech. The
market with fixed-income knowledge,          co-founded the Asia business and            Securities and Futures Commission and
and those with data and machine-             selected Hong Kong being as its             the Hong Kong Monetary Authority are
learning expertise," Donald Chan, Head       regional hub. Beyond Hong Kong, the         being strategically involved in the whole
of Asia Pacific, said. "The combination of   company has successfully launched its       ecosystem, to act as an enabler for
know-how and the amount of lead time         business in Singapore, Australia, Korea,    FinTech," he said.
we have entered the market to generate       the US and Mainland China in sight.         Heading BondIT's Asia base in
this solution is precisely our competitive   "We have decided on Hong Kong               Hong Kong, Chan works with a chief
edge."                                       because it is the financial hub of Asia,    revenue officer and a head of product
                                             and it is one of the most developed         management. He plans to add another
From the financial institution's
                                             and established fixed-income markets        10 staff in the next two years for front-
perspective, Chan explained, the
                                             in the region. This city is also a wealth   end development, client support and
solution frees up time for advisors
                                             management hub, and offers ease of          marketing.
to reach out to "sleeping" clients
and reactivate their accounts, and           access to the Mainland Chinese market,"
                                             Chan explained.                             bonditglobal.com
hence a wider outreach to clients.
Recommendations are based on clearly         The company has formed a partnership        Original date of publication: January 2017
defined risk parameters and analytics        with Fosun Group and Wind Information,      Updated: August 2018
                                                                                                                                      7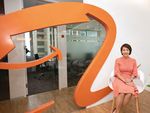 Capco

    A Breeding Ground
    for Innovation
    in Finance Industry
    Thanks to Hong Kong's sound regulatory framework and room for
    innovation, London-based finance and technology consultancy Capco
    plans further regional expansion through its regional headquarters here.
                                                                                              Hong Kong is well-structured,
    The Capital Markets Company N.V. (Capco)     He added, "Hong Kong is well-structured,
    is a global business and technology          well-regulated, and at the same time
                                                                                              well-regulated, and at the
    consultancy dedicated to the finance         gives room for innovation. It is a great     same time gives room for
    industry, specialising in capital markets,   breeding ground for innovation and           innovation. It is a great
    retail & commercial banking, digital         talent, which fits what we are doing
    regulatory compliance and technology.        here."                                       breeding ground for
    Capco first came to Asia for one simple      Since the Hong Kong office is
                                                                                              innovation and talent, which
    reason. "We followed a number of our         established, Capco has already won           fits what we are doing here.
    global clients to come to Hong Kong, so      significant regulatory compliance
    that we can form a closer partnership        projects with tier one global investment     Neil Ramchandran
    and continue to serve them here," said       banks that have a strong footprint in        Managing Partner
    Neil Ramchandran, Managing Partner of        Asia. According to Ramchandran, the
    Capco APAC. "Being the financial centre      company is now looking to solidify           Capco (Hong Kong) Limited
    in Asia, Hong Kong is a natural hub for      their market share in Hong Kong while
    Capco to serve both global and local         maintaining a diversified portfolio.         remarked, "without InvestHK we probably
    clients in the region, particularly in the                                                would not have been what we are here
                                                 "We are now looking to penetrate             today."
    banking sector,"
                                                 deeper into the Hong Kong market
    Set up in February 2014 with four            where we already have presence, as           Having been in Hong Kong for 3 years,
    employees, the Hong Kong office is           well as to target international Chinese      Ramchandran thinks that it was the right
    Capco's APAC regional headquarters           banks," said Ramchandran. "Our short-        decision to make the move to Hong
    and now has grown to over 400 staff in       term focus here is to expand our client      Kong, both for the company and himself
    Hong Kong, which also manages other          base, without affecting the service          personally. "The company is very pleased
    regional offices in Malaysia, Thailand,      quality to our existing clients," he said,   to set up the regional headquarters in
    Mainland China, Singapore and Japan.         adding that the company will also            Hong Kong, and this decision has been
                                                 diversify the portfolio of its clientele,    one of the major reasons contributing
    Ramchandran believes that Hong Kong                                                       to our success," he said. "The city is
                                                 such as insurance companies.
    has provided a fertile ground for Capco                                                   very convenient and expat-friendly; the
    to grow. "The city is full of enthusiasm     Ramchandran said that InvestHK has           integration between locals and expats is
    and energy for us to do new deals,"          been a long-term partner throughout          a big draw for foreigners."
    he said, "the HKSAR government is            their expansion journey. "InvestHK is
    very open to new ideas, and they             always our first point of contact. I know    www.capco.com
    make changes to allow new payment            that we can always come to them
    structures."                                 for any kind of support. It is a trusted     Original date of publication: September 2014
                                                 intermediary to the government," he          Updated: August 2017
8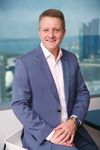 Caspar Health

Digital Multi-Therapy Platform
that Transcends Geographical Borders
By developing cutting edge technologies, Caspar Health creates stronger connection and more intensive
interaction between therapists and the patients.

Headquartered in Berlin, Caspar has           In the long run, the company hopes to
developed software which for the first        provide what they are offering in Europe
time allows for all essential components      i.e. everyone can have access to first
of the therapeutic treatment and              class medical know-how, regardless of
communications to be continued on a           time and location.
digital basis and guarantees persistent       At the moment, Caspar has a team of
therapeutic progress. Therapists can          four in their Hong Kong office and plans
now create individual training plan           to hire four more this year to handle
through Caspar's web-app or mobile-           sales and business development as
app, which is configured according to         part of the rollout plan in Hong Kong,
the patient's personal need. The patient      Singapore and Mainland China.
does not necessarily have to go to
the therapy facility or clinic anymore        When comparing the business
to seek advice, as this can be done           environment in Hong Kong, Waldenfels
online. Therapy formats and training          feels that Hong Kong has a service-
programmes can be implemented from            oriented economy where people are
home via Caspar and complemented by           dynamic and act fast. As a result,
videos from their library. Also, patients     Caspar has been able to set up easily
can rate the exercise, note the progress
and discuss the result with their
therapists.
Hong Kong is the first rollout of             Our partnership with the
Caspar in Asia. According to Max von
Waldenfels, Managing Director, Hong
                                              Hong Kong Polytechnic
                                                                                         in the city and met people who inspire
Kong provides the best know-how in the        University, the government-                and support the team in reaching their
field of rehabilitation. "Our partnership     driven initiative for                      goals.
with the Hong Kong Polytechnic
University, the government-driven             tele‑medicine solutions                    Caspar first got in touch with InvestHK's
                                                                                         Berlin office and after the Caspar team
initiative for tele-medicine solutions and    and the eagerness of many                  arrived in the city, the Hong Kong head
the eagerness of many medical facilities
to become digital have enabled us to          medical facilities to become               office staff continued to offer support
operate at the forefront of medical           digital have enabled us to                 and assistance. "The team offers highly
disruption."                                                                             personalised support, especially in
                                              operate at the forefront of                helping us with crucial issues, such as
Caspar aims to work with the best             medical disruption.                        business visa and establishing our local
medical facilities in the field of                                                       network," Waldenfels concluded.
rehabilitation in Hong Kong to showcase       Max von Waldenfels
the effectiveness of their tele-medicine                                                 caspar-health.com
solution and to help their partners in        Managing Director
offering digital services to their clients.   Caspar Health                              Original date of publication: October 2017
                                                                                                                                      9
CDP

     CDP Group GOES
                FURTHER IN THE
     GLOBAL MARKET by Developing its Office
     in Hong Kong
     The innovative human resources solution and service provider headquartered in Shanghai leverages the
     city's unique position in the Guangdong-Hong Kong-Macao Greater Bay Area and reaches out to APAC
     and beyond.

     CDP Group is far more than a human          China, Macao and Taiwan. With the               corporates having their regional
     resources expert. As one of the earliest    development of the Guangdong-Hong               headquarters here. "Hong Kong is a
     HR providers bringing out the concept of    Kong-Macao Greater Bay Area, CDP will           mature market in our business with a
     "EcoSaaS" in the industry, the company      leverage Hong Kong's unique position            high level of of acceptance, which is
     has pointed out an innovative model,an      and reach out to other markets.                 beneficial for us," Zhai said.
     one-stop HR digital platform covering
                                                 "Hong Kong is not only an international         "The operation in Hong Kong goes
     a wide spectrum of business services
                                                 city, but also a bridge between Mainland        smoothly and problems are solved
     including employee's well-being, payroll,
                                                 China and APAC region," Zhai said,              quickly. We have never encountered
     as well as a software system.
                                                 "therefore, we have enhanced our                any politics of bureaucratic problems in
     CDP Group has been listed on the market     resources to grow the hub in Hong Kong          Hong Kong before, and we are confident
     guide for Gartner's HCM 2017 report         with unlimited potential in the near future."   in making full use of the city's favorable
     with its multinational payroll solution,                                                    business environment to develop
                                                 CDP's SaaS-based products are now
     and what it provides is the solution                                                        regionally and globally," Zhai remarked.
                                                 serving over 620 multinational corporate
     containing the system as well as service.
                                                 and one million white-collar employees,         CDP's employee in Hong Kong covers
     The company has also attracted some         including some first-class investment           different functions, such as sales and
     of the world's top investors, including     banks. Zhai said that their clients always      marketing, technical solutions and
     Morgan Stanley, Fidelity and Sumitomo       regard CDP as trustful partner in the           operation. There is a plan to further
     Corporation. In 2015, CDP opened its Hong   long term. He added that it is natural          expand its Hong Kong office in the near
     Kong office to grow their global business   for CDP to step forward Hong Kong,              future. "We can find a lot of devoted
     and serve their international clientele.    since there are lots of multinational           talents respectful for their jobs with high
                                                                                                 professionalism in the HR industry here.
     According to Charlie Zhai, Group
                                                                                                 There's a high chance to find talent with
     VP Solution, General Manager for
                                                                                                 regional and international exposure,
     South China, Hong Kong is their             Hong Kong is not only an                        which is very important for our company."
     strategic location covering Southern
                                                 international city, but also                    "InvestHK is very helpful in expanding
                                                 a bridge between Mainland                       our business contacts. Moreover, they
                                                                                                 have invited us to attend industry
                                                 China and APAC region,                          conferences and business events. During
                                                 therefore, we have enhanced                     the early stage they also assisted us
                                                 our resources to grow the hub                   to set up in Hong Kong to make sure
                                                                                                 the process is smooth. I would highly
                                                 in Hong Kong with unlimited                     recommend entrepreneurs to use their
                                                 potential in the near future.                   services," Zhai concluded.

                                                 Charlie Zhai                                    cdpgroupltd.com
                                                 Group VP Solution, General
                                                 Manager for South China, CDP                    Original date of publication: January 2018

10
CenturyLink

CenturyLink Uses
Hong Kong as Platform
to Strengthen Services in Asia Pacific
US-headquartered CenturyLink, a global communications service provider,
has expanded its service portfolio to better serve the needs of customers
in the region.

With its status as a global financial centre,   IT complexities so that they can take       in Asia Pacific, with Hong Kong being
Hong Kong has a highly developed                advantage of cloud and harness data-        one of the locations.
information and communication                   driven insights, as well as expand their
                                                                                            Serving businesses that require always-
infrastructure, which has attracted             own businesses globally.
                                                                                            on mitigation and deliver protection
multinational corporations to set up
                                                In 2017, CenturyLink expanded its           for multiple third-party networks,
regional headquarters or offices in the
                                                DDoS mitigation and software-defined        CenturyLink provides full visibility
city. US-based CenturyLink is no exception.
                                                networking (SDN) solutions to the           and reporting across all of their
"We have operations in 12 countries             Asia-Pacific region. "Our enterprise        networks, including early detection and
throughout Asia Pacific. Hong Kong is a         customers are in the midst of digital       notification of attacks by relying on the
major location for us," said Ricky Chau,        transformation, which is accelerating the   company's Threat Research Labs.
Vice President, Enterprise, Asia Pacific,       need for security and agile networking
                                                                                            The company has also expanded
CenturyLink. CenturyLink (NYSE: CTL) is         solutions," Chau said.
                                                                                            its award-winning Metro 2.0 global
the second largest U.S. communications
                                                The DDoS service is designed to provide     Ethernet platform and software-defined
provider to global enterprise customers.
                                                global protection through 11 cleansing      networking (SDN) solutions to the Asia
It provides customers in over 60
                                                centres around the world. Eight of the      Pacific, letting enterprise to access their
countries with reliable, flexible and
                                                centres are located in Europe and           platform from two access points each
secure connections, which are a key
                                                Americas while the remaining three are      in Hong Kong, Tokyo and Singapore. Its
enabler of digital transformation.
                                                                                            Ethernet services reach more than 290
Chau shared that Hong Kong offers                                                           markets around the world with flexible
a strategic location for the company.                                                       bandwidth options ranging from 2 Mbps
"Hong Kong has a well-developed                                                             to 6 Gbps.
telecommunication infrastructure with           Hong Kong is the
                                                                                            "The digital age requires businesses
multiple submarine and terrestrial              regional base for many                      to take a hybrid approach to IT,"
cables connecting it. Also, the city is the
regional base for many multinational
                                                multinational customers                     Chau concluded, "with our solution,
                                                                                            enterprises should build adaptive
customers and a key gateway to                  and a key gateway to                        networks, agile IT and connected
Mainland China," he explained.
                                                Mainland China.                             security to better serve their client and
On 1st November, 2017, CenturyLink                                                          their digital transformation needs."
completed the acquisition of Level 3.           Ricky Chau
The combined company, with a pro                Vice President, Enterprise,                 centurylink.hk
forma revenue of $24 billion, is now in
a stronger position to help customers
                                                Asia Pacific                                Original date of publication: March 2017
better manage increased network and             CenturyLink                                 Updated: August 2018

                                                                                                                                          11
China Mobile International Limited
                                                                                    In September 2017, China Mobile

     Grasping Growth
                                                                                    launched Hong Kong's first Narrowband
                                                                                    IoT (NB-IoT) network that coincides with
                                                                                    the city's Smart City development plan.

     Opportunities in the
                                                                                    NB-IoT is a low cost, low power, high
                                                                                    capacity and wide area technology
                                                                                    designed for IoT applications.

     Age of Smart Cities and the                                                    Since the establishment in 2010 in
                                                                                    Hong Kong, China Mobile International
                                                                                    has provided a wide range of
     Internet-of-Everything                                                         telecommunications solutions, including
                                                                                    cross-border connections, data centres
     The launch of China Mobile's 5G Innovation Centre Hong Kong Open               and cloud services, to support many
     Lab lays the foundations for the city's smart city roadmap and the             Chinese and foreign companies with Hong
                                                                                    Kong-based operations. Zeng believes
     rollout of commercial 5G services in 2020.                                     that Hong Kong is an ideal base for China
                                                                                    Mobile's international services. "Hong
                                        In March 2018, China Mobile                 Kong is not far from many major cities in
                                        International Ltd. opened its 5G            Mainland China," Zeng said, "for foreign
                                        Innovation Centre Hong Kong Open            companies, the city is a gateway to the
                                        Lab in Kwai Chung. Launching the 8th        Mainland Chinese market, and it is also
                                        open lab, China Mobile aims to leverage     an excellent base for Chinese companies
                                        Hong Kong's unique geographical             looking to expand into other markets."
                                        advantages to showcase the company's        She continued, "Hong Kong is home to
                                        latest innovations in 5G technology to      some of the world's leading professional
                                        its international partners. The lab will    talent. The city has cutting-edge IT
                                        also help China Mobile to research IoT      and telecommunications infrastructure
                                        applications and 5G technology and          and is well-connected to the rest of the
                                        promote these new technologies to           world, making it the ideal base for many
                                        potential customers.                        multinational companies."
                                        The rapid development of 5G technology      According to Zeng, Invest Hong Kong
                                        with Hong Kong's transformation into a      is an excellent platform for sharing
     The city has cutting-edge          smart city creates a unique opportunity     industry-related information. "InvestHK
     IT and telecommunications          for the company. According to Emma          has provided us with professional advice
                                                                                    and helped us to expand our network
     infrastructure and is              Zeng, General Manager of Enterprise
                                                                                    and access important resources. It is
                                        Business, China Mobile International,
     well-connected to the rest         China Mobile will utilise its extensive     committed to developing solutions
     of the world, making it            experience of Internet-of-Things (IoT) in   that will boost Hong Kong's economy
                                        Mainland China and play an important        and realise the goals of the city's
     the ideal base for many                                                        development strategies. We hope that
                                        role in Hong Kong's development as a
     multinational companies.           smart city.                                 InvestHK can help us to explore more
                                                                                    growth opportunities in Hong Kong that
     Emma Zeng                          Earlier this year, China Mobile was         drive our continued success."
     General Manager of Enterprise      awarded the Trial Permit for 5G test,
                                        marking a crucial milestone in the          cmi.chinamobile.com
     Business, China Mobile
                                        company's development of providing 5G
     International Limited              mobile services.                            Original date of publication: July 2018

12
Cognizant

Growing with Optimism
US digital consultant Cognizant expands Hong Kong office as part of
its Greater China growth strategy.

Originally set up in 1994 as a captive
technology arm of business services
company Dun and Bradstreet,                  Hong Kong's booming
Cognizant today has over 250,000
employees across the Americas,               information and
Europe and Asia Pacific. Within 10           communication technology
years of its establishment, the New
Jersey‑based company had made it to          sector is among the
the NASDAQ‑100 list. In 2011, it became      world's most advanced.
a Fortune 500 company and is currently
ranked 230 on the list. Looking to grow
                                             That, combined with Hong
its footprint in the Greater China region,   Kong's specialist business
Cognizant recently expanded its Hong         and technology talent,
Kong operations with the opening of a
new office in Central.                       makes the city a great
"The expansion in Hong Kong underscores      location for us.                            are looking to expand in China, and we
our confidence and commitment to the                                                     will grow together with them."
city," said Venkatesh Sriraman, Market       Venkatesh Sriraman                          Cognizant is also committed to
Head for Greater China at Cognizant.                                                     nurturing local talent. It runs a graduate
                                             Market Head for Greater China
"Hong Kong's booming information                                                         recruitment programme in Hong
and communication technology sector          Cognizant                                   Kong to hire entry‑level technical and
is among the world's most advanced.                                                      management talent from local top‑tier
That, combined with Hong Kong's              industries such as financial services,      institutions. Comprehensive technical
specialist business and technology           insurance, retail and consumer goods.       and soft skills training are provided to
talent, makes the city a great location                                                  the selected candidates before their
                                             The expansion is an integral part of a
for us."                                                                                 deployment to client engagements for
                                             bigger plan, as Sriraman explained,
It all started in 2006 when Cognizant set    "Cognizant's increased presence in the      project execution. He said, "The client
up its Hong Kong office in a small room      city positions the company well to tap      feedback on our graduate trainees is
that could accommodate just about 2-3        into the huge business opportunities        amazing."
people, serving the regional needs of a      in the Greater China region. Services       Having lived across Asia in cities such
few US clients. After the company made       and solutions developed for the mature      as Singapore and Dubai, Sriraman finds
the strategic decision to allocate more      Hong Kong market can be refined and         Hong Kong a great place to live and
resources to meet the growing demand         deployed to serve clients in mainland       work in. "Hong Kong is an energetic
for its services in the high-growth Asia     China. " According to Sriraman, who         cosmopolitan city and has its own
market, Cognizant's Hong Kong office         has been with the company for over 10       unique and dynamic flavour. It's a richly
moved from a business centre to a            years, the Hong Kong office is a regional   multi-cultural city and incredibly lively,
4,000 square feet office in the end of       hub that enables the company to deliver     offering a colourful array of people,
2016. The Hong Kong office now houses        deep local insights. The time-zone and      cuisines and worldviews," he said.
delivery, sales and corporate teams, as      geographical advantages also allow the
the company delivers a broad range of        team to engage regional customers on        cognizant.com
digital services to more than 30 global,     a daily basis. He added, "Most of our
regional and local companies spanning        clients from banks and other institutions   Original date of publication: May 2017
                                                                                                                                      13
Colt Technology Services Limited

     Connecting
     Hong Kong to the World
     Telecommunications and data centre services
     company Colt Technology Services upgrades fibre
     optic network in Hong Kong as part of its plan to
     expand in Asia.

     Colt Technology Services is a global         "We will continue to expand and will
     telecommunications and data centre           have a EUR 500 million investment
     services company. Founded in 1992 and        globally over the next five years. No
     headquartered in London, the company         doubt there will be further investment in
     has offices across Europe, North             Asia." Stanley remarked.                    The talent pool in Hong
     America and Asia, serving some of the
                                                  In shortly five years, Colt's Hong          Kong is broad and
     top telecom and media companies in
     the world.                                   Kong office has expanded from a             globally savvy. Having
                                                  sales-focused branch to a full-scale
     The company has recently expanded            international office which has all the
                                                                                              such an advantage at the
     its network in Hong Kong by launching        key business functions such as sales        doorstep is great for our
     its high-bandwidth Colt IQ Network,
     which is a part of an ongoing investment
                                                  & marketing, products, operation,           business.
                                                  technical engineering, and finance
     project in Asia. This 100Gbps network is     departments in the house. Most of the
     optimised with software defined network                                                  Paul Stanley
                                                  team members in the Hong Kong office
     (SDN) capabilities which currently                                                       Regional Director APAC
                                                  are locals, especially in the technical
     connects over 700 data centres in
                                                  engineering team.                           Colt Technology Services Limited
     28 countries and 49 metro area
     networks around the globe, with over         "The talent pool in Hong Kong is one
     24,500 on-net buildings.                     of the reasons why we came here,"
                                                  Stanley said. "It is broad and globally     Coming from the UK and having worked
     The Hong Kong expansion of Colt IQ                                                       and lived in Tokyo and Chicago, Stanley
     Network, comprising both Optical and         savvy. Having such a talent pool at the
                                                  doorstep is great for our business."        enjoys both his work and leisure life
     Ethernet architecture, will provide
                                                                                              in Hong Kong. "I think cycling here is
     connectivity to major commercial office      During Colt's setup and expansion in        amazing. It only takes ten minutes to get
     buildings in the central business district   Hong Kong, InvestHK has provided            away from the crowd," he said. Stanley
     area.                                        networking opportunities and publicity      also finds Hong Kong internationally
     "Hong Kong is a very important market        support to the company. Stanley             friendly, and is easy for him to integrate
     because of its strategic location and        commended that InvestHK has helped          into the life here. "I can't remember an
     presence in Asia", said Paul Stanley,        enhance Colt's brand awareness in           occasion that I can't find what I need,"
     Regional Director APAC. "With our            the local market. "Even though we           he enthused.
     investment in Asia going forward, Hong       are a global company, we also try to
     Kong is a natural step for us, allowing      be regional and local," Stanley said,       colt.net
     access to the major business areas           "partners such as InvestHK is incredibly
     within the region."                          important to us."                           Original date of publication: July 2017

14
Iskra

Another Step towards
Smart City Living
Since its establishment in 1946, Iskra from Slovenia has evolved to
a globally recognised provider of intelligent industrial solutions and
cutting-edge electro-technical products.

With profound experience in developing      manages local stock warehousing and
and manufacturing devices and wide          distribution.
engineering knowledge in realising
                                            According to Marko Batic, International
demanding projects, Iskra ranks among
                                            Managers for Asia and Pacific, Asian
the leading European companies with
                                            markets were initially developed in 1980
presence in over 80 countries in the
                                            by engaging an agent handling the
world.
                                            area's business. With steady growth in
Iskra's core activities include             the past few years, Iskra has decided
turnkey solutions in energy sector,         to establish its own office in the city.
telecommunications, railways and road       "Hong Kong is the ideal platform for
traffic with an aim to help its clients     us to expand into Mainland, thanks to
improve existing applications, adopt        its geographic advantage and ease of         Hong Kong is the
new technologies, increase efficiency,      doing business," Batic said. "Also, we
control power consumption and improve       hope to use this opportunity to reposition   ideal platform for
connectivity. In addition, the company      Iskra as the leading regional premium
also develops, manufactures and             suppliers of passive components and          us to expand into
markets substations automation and          system solutions."
protection products, capacitors, low                                                     Mainland thanks
                                            Iskra got in touch with InvestHK's
voltage switchgear, electrical measuring
instruments and telecommunications
                                            Berlin office at the initial stage and       to its geographic
                                            was then introduced to the Innovation
devices. All products are made in the
                                            and Technology team at Hong Kong             advantage and ease
European Union with competitive prices
                                            head office. InvestHK has assisted the
and professional technical aftersales
                                            company by providing professional            of doing business.
support.
                                            information and networking opportunities.
In view of the market potential in the      "Their free service is valuable for          Marko Batic
region, especially Mainland China, Iskra    any companies who would like to set          International Managers for
set up its regional office in Hong Kong     up a presence in Hong Kong." Batic
recently to allow the company greater       concluded.
                                                                                         Asia and Pacific, Iskra
flexibility and swifter responsiveness to
market needs. Not only does the Hong        www.iskra.eu
Kong office represent the Iskra brand
                                            Original date of publication: January 2018
in the region, it also coordinates and

                                                                                                                      15
LINKBYNET East Asia Ltd

                                                  Hong Kong – the Link to
                                                  High digital growth
                                                  MARKETS IN ASIA
                                                  In midst of rapid expansion in Asia, French IT solution expert
                                                  LINKBYNET continues to use Hong Kong as regional headquarters to
                                                  reach out to new markets.

                                                  and we don't want to miss the chance,"
                                                  said Benjamin Detroye, CEO APAC.
                                                  According to Benjamin Detroye, Hong           Hong Kong is the only
                                                  Kong is the best place for LINKBYNET to       location that allows us
                                                  deploy their business strategy in Asia.
                                                  "We were looking for a location that is
                                                                                                to reach both APAC and
                                                  centrally based, easy to commute from         the Mainland markets in
     Founded in 2000 and headquartered
                                                  Europe and other Asian markets where
                                                  we would like to develop our business
                                                                                                parallel.
     in Paris, LINKBYNET specialises in digital   and catch up with the market growth,"         Benjamin Detroye
     transformation, providing clients with       he said, "Hong Kong is the only place
     IT management and hosting services,          that allows us to reach both APAC and         CEO APAC
     cloud computing advisory, project            the Mainland markets in parallel."            LINKBYNET East Asia Ltd
     management as well as ICT solutions.         The high demand for cloud adoption            "Thanks to the quality of high schools and
     Having offices in Europe, Asia-Pacific,      and security in almost every industry         university, we can be sure to find high-
     North America and Mainland China with        is another major reason for LINBYNET's        skilled candidates who can fit the job in
     over 600 employees, the company is           vast development. "There are                  any position. This is very important for a
     serving over 800 clients globally ranging    opportunities for new technologies            company that is growing fast," he added.
     from small and medium sized enterprises      to help deliver innovative services for
     to major multinational corporates.           many industries; with a well-established      InvestHK has been assisting LINKBYNET
                                                  telecommunications infrastructure in          to set up in Hong Kong since the
     In 2014, the company set up its regional                                                   beginning, and Benjamin Detroye
                                                  Hong Kong, companies are more willing
     headquarters of Asia in Hong Kong,                                                         thinks that the free service provided is
                                                  to invest into technologies which will be
     and since then LINKBYNET has been                                                          valuable for any business. He recalled,
                                                  integrated into the services that they
     expanding rapidly in the region.             provide." he said.                            "Everything seemed a bit daunting in
     Following the opening of a technical                                                       the beginning, but the InvestHK team
     centre in Vietnam, a sales office in         Benjamin Detroye also appreciates the         explained the whole process for starting
     Singapore and Vietnam, as well as            openness of the business environment          a business and helped us establish key
     operation office in Shanghai this year,      as well as the high quality of talent here.   local contacts. It was really helpful and
     the company is looking to expand to          "Hong Kong is a great place for business      I feel more confident when you know
     Japan in 2018 and double the number          networking," he said, "we reach out to        someone is always there to back you up."
                                                  new business mainly through networking
     of staff in Asia within two years. "We are
                                                  and referral. Everyone here is very           www.linkbynet.com
     also exploring other opportunities as the
                                                  open-minded about collaborations and
     Asian market is on a high growth rate
                                                  opportunities."                               Original date of publication: October 2017
16
Medix
                                                                                           where Medix' services can be of help to
Informed Choices are                                                                       ensure accessibility and implementation
                                                                                           of quality care and to advocate

Healthy Choices
                                                                                           patients' needs.
                                                                                           "In Hong Kong, most people, if they
                                                                                           discover they have a tumour, usually go
                                                                                           to see a surgeon. The surgeon might
Medix is currently significantly expanding its personal medical case                       be the best one in Hong Kong, and he
management services to Asia, including Mainland China, Singapore,                          would offer to take the tumour out, but
Kuala Lumpur and Taiwan, by using Hong Kong as a gateway.                                  that might not be the right first solution
                                                                                           for the patient.
                                                                                           "First, one needs to reach a clear
In 2006, Belgium-born Sigal Atzmon left       company in Hong Kong, which acts as          diagnosis and then stage the disease.
a successful career in the financial sector   its Asia hub in addition to the two other    Any patient should go see an oncologist
and founded Medix, which provides             headquarters in London and Tel Aviv.         first because maybe you need a
personal medical case management                                                           process, rather than a quick fix. This
                                              "We have been working in Asia
services to patients, especially those                                                     has proven to save people's lives many
                                              for many years, but without a fully
diagnosed with serious illnesses. She                                                      times. Sometimes people tend to
                                              operational hub. We look at Hong
explained her mission being to "disrupt                                                    underestimate the power of knowledge
                                              Kong as the bridge to Asia," Atzmon
the way healthcare is consumed and                                                         and the power of a process" Atzmon
                                              said. She cited the city's openness,
provided around the world".                                                                said. She explained that in a case
                                              transparency, ease of doing business
The company currently employs over            and common law tradition as some of          like this, an oncologist might first
300 in-house doctors who look at              the reasons for making it the company's      recommend treatment that would make
customers' cases and make medical             headquarters in the region. "I think the     the subsequent surgery more effective.
recommendations, but they are not             work environment is very good and fast-      Medix is also in the process of designing
involved in actual treatments or              paced; people are very engaged, eager        a homecare model for Hong Kong, with
surgical procedures in order to maintain      to do business and very hard working."       the aim to reduce time patients spend
objectivity. In addition, Medix maintains                                                  in the hospital and, thereby, help save
                                              Medix employees, especially the
ongoing professional relationships                                                         medical costs and relieve the burden on
                                              researchers in the international research
with over 3,000 leading specialists and                                                    public hospitals.
                                              department, spend much of their time
over 1,500 medical facilities in various
                                              studying the healthcare systems and          The company has set up an investment
countries it deems of high-calibre.
                                              landscapes of different countries and        platform supporting startups in the
Medix serves a client base of over 1.7        territories, and Atzmon finds that in        digital health space. "Hong Kong is a
million insured customers globally,           Hong Kong, sometimes patients tend           hub for innovation, attracting startup
working in some 90 countries and 20           to want quick solutions, which are not       businesses, innovative ideas and
different languages. It has expanded its      always in their own best interest. That is   disruptive ideas from all over Southeast
                                                                                           Asia. It is exactly the right place for us."
                                                                                           Medix employs a growing number
                                              Hong Kong is a hub for                       of staff in Hong Kong which includes
                                                                                           doctors, nurses and medical
                                              innovation, attracting startup               administrators, as well as operational
                                              businesses, innovative ideas                 and marketing support teams. It is
                                                                                           currently in the process of hiring more
                                              and disruptive ideas from all                people, as the company's activity is
                                              over Southeast Asia.                         expanding rapidly. Atzmon expects the
                                                                                           number to grow to 65 in two years.
                                              Sigal Atzmon
                                              Group President                              medix-global.com
                                              Medix                                        Original date of publication: November 2016
                                                                                                                                          17
MotherApp

     Digital. Handled with care.
     Pioneering Hong Kong's mobile application development in the early
     days, MotherApp brings a uniquely caring approach to engaging
     customers and automating operations with smart, data-driven
     applications.

     MotherApp is a Hong Kong-based
     digital consulting and solution provider
     dedicated to solving challenging
     business problems with care. The            InvestHK provides a
     company was amongst those who               good support platform
     pioneered in the mobile technology          and information
     space in Hong Kong. They have since
     expanded its capabilities as an industry-   resources for startups
     leader in deep-learning artificial          to thrive in the city.
     intelligence (AI) and data analytics,
     applied in a variety of environments        Ken Law
     such as smart city and smart                Founder and CEO
     manufacturing, and also for engaging        MotherApp
     customers meaningfully in the growing                                                    MotherApp's founding story
     yet fragmented digital world.               most importantly, we bring a uniquely        Law started his career in Google U.S.
     With the advancement in deep learning       caring approach to digital business          and developed a patented algorithm
     technologies, the AI algorithms offer       innovation."                                 to find related pages and created a
     a variety of real-world applications in     "We like learning how organisations          system to evaluate Google's search
     cross-industry practices. MotherApp's       work and figuring out how we can             quality based on big data. He returned
     clients in smart operations include         improve them with smart tech. Our            to Hong Kong in 2007 and founded
     smart city pioneer with the Hong Kong       journey has taken us deep into AI video      MotherApp. The company was admitted
     government and law enforcement units,       analytics, data-driven smart application     to Hong Kong Science and Technology
     crowd management with Ocean Park,                                                        Parks Corporation's Incu-Tech Incubation
                                                 development, mobile apps and design
     and manufacturing plants involved                                                        Programme in 2008 and moved in the
                                                 thinking applied to drive digital business
     in operation control and efficiency                                                      Science Park. Law regarded Hong Kong
                                                 innovation. "
     maximisation.                                                                            as the ideal place for innovation and
                                                 There is power in technology that makes      technology business because of the
     MotherApp's definition of "Customer
                                                 things better, simplifies processes and      strong talent pool in technology and
     Engagement" includes mobile
                                                 helps people to flourish. But technology     adequate support for startups.
     engagement, customer loyalty, and an
                                                 also means change and hence creates
     innovative integration between the two                                                   Law first heard of InvestHK when he was
     through the universal data hub. The         uncertainty. MotherApp is driven to
                                                 negate this uncertainty with their core      considering moving back to Hong Kong.
     company has hence created a customer                                                     "InvestHK provides a good support
     engagement solution suite that is           value of care.
                                                                                              platform and information resources
     extensible yet customer-centric and         "Care is MotherApp's driving force.          for startups to thrive in the city," he
     highly personalised.                        Clients can experience this care in our      concluded.
     Ken Law, CEO of MotherApp, said, "we        agile and flexible approach. How we
     are first and foremost digital business     make technology easy to understand,          motherapp.com
     consultant and solution provider. But       the way we inform decisions with clarity
                                                 and careful reasoning." Law said.            Original date of publication: August 2018
18
PALO IT

Open Arms to Innovation
Hong Kong is an ideal place for niche players like PALO IT thanks to a
strong client base and the potential to grow the business regionally.

Since its creation in 2009 in France,         them to reinvent themselves in a rapidly
PALO IT has been providing human-             changing environment.
centric design software development
and innovative digital transformation         Building Bridges
solutions to companies ranging from           "Hong Kong is the perfect place to build
small and medium local businesses to          bridges between Mainland China and
multinational companies across a wide         the rest of the world. 50 percent of the
spectrum of industries. The organisation      world population can be reached within         Hong Kong is a perfect
is guided by a set of core values inspired    four to six hours flight from Hong Kong.       place for entrepreneurs.
by Open Source and Agility principles.        Indeed, the Guangdong-Hong Kong-               We have rapid access to
"Having a clear and strong vision must        Macao Bay Area has every potential
                                              to be the next Silicon Valley." Bocquet        change-driven decision
be the prime driver for a business. At
PALO IT, we aim to harness the power          continues, "When I go to different             makers and Hong Kong
of technology for the greater good. We        gatherings and conferences, I see more         Government offers a simple
help our clients to create new products,      and more startups which are not only
                                              from Mainland China but also from the
                                                                                             and sustainable regulation
services and business models that
disrupt their industry and have a long-       rest of Asia. It's important for us to be in   system. These all together
lasting positive impact on our society".      this ecosystem as we are no longer just        make entrepreneurs like us
                                              a French company but an international
"Hong Kong is obviously a great place         company with talents from everywhere."
                                                                                             feel confident and being
for business because it's a hub in Asia for                                                  supported here.
regional headquarters and operations.         So far, PALO IT Hong Kong gathers
We have easy access to decision makers,       together 30 Palowans, including                Stanislas Bocquet
and the city welcomes innovation, as          Insight Researchers, UI/UX Designers,          Founder & CEO, PALO IT
long as you can act fast and bring value      Developers, Architects, Tech Experts,
to the table. Hong Kong's regulations are     Data Scientists, Agile Coaches, Scrum          needs and the ongoing support. He
pretty simple and stable. Together with       Masters, Product Owners and support            also appreciated the very efficient and
a transparent tax system, these make          team members. Moving forward,                  business-oriented approach of the French
entrepreneurs like us feel confident and      Bocquet plans to hire a local Managing         Chamber of Commerce in Hong Kong.
being supported here."                        Director to lead the team, as well as 30
                                              consultants. Bocquet is confident that         He finds Hong Kong a great place to
PALO IT entered the Hong Kong market                                                         live, with the beautiful nature and
                                              the clear vision and the great company
in 2016 and mainly targets Fortune 500                                                       nightlife for relaxation. He enjoys the
                                              culture will attract new talents. Indeed,
companies. Having said that, the first                                                       good work-life balance here and is
                                              PALO IT offers many opportunities to
client they had here was a local leading                                                     glad to provide his two children the
                                              take their career to the next level!
media company in Asia. Like many                                                             opportunity to explore new culture and
others in the city, market leaders of         Bocquet approached InvestHK when               learn different languages.
today and tomorrow aspire to innovate         he decided to expand his new PALO
and digitise their business to accelerate     IT venture in Hong Kong. He was                www.palo-it.com
their time to market. With a unique           immediately impressed by how well the
end-to-end approach, PALO IT helps            department understood his business             Original date of publication: November 2017
                                                                                                                                           19