2020 INTERNATIONAL International undergraduate - ANU
Page content transcription
If your browser does not render page correctly, please read the page content below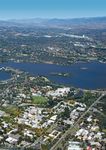 CONTENTS

Welcome                                   1   Our ANU
                                              Accommodation                                                                         24
Career Information
                                              Scholarships                                                                          26
Your career starts now                    4
                                              Support services                                                                      27
Degree Structures                             Internships                                                                           28
Single Degrees                            6   Global Opportunities                                                                  29
Flexible Double Degrees                   8
                                              Campus and Canberra
Undergraduate Research Degrees           10
                                              Campus Life                                                                           30
Flexible Vertical Double Degree          12
                                              Canberra Community                                                                    31
Explore your options                     14
                                              Canberra city                                                                         32
Majors                                   15
Application Requirements
Applying to ANU                          16
Application timelines for 2020           17
English language requirements            19
2020 minimum entry requirements          20

                                              Published September 2019 by the Division of Student Recruitment,
                                              The Australian National University. CRICOS Provider Number: 00120C
                                              No undertakings are binding on the University unless they are obtained in an
                                              official letter from the Deputy Vice-Chancellor (Academic). The University may vary
                                              the ATARs, other entrance scores and requirements, content and availability of
                                              programs and courses, and costs and charges applied to the courses outlined in
                                              this guide. The University reserves the right to change the contents of courses and
                                              not to offer all courses listed in this guide.

b   The Australian National University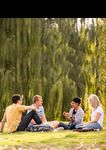 MESSAGE FROM
THE VICE -CHANCELLOR

                           Welcome to ANU                    Our students are central to everything we do here
                                                             at ANU. We encourage students to live right here
                           It gives me great pleasure        on our beautiful parkland campus in the national
                           to introduce you to our           capital, allowing you to fully immerse yourself in the
                           undergraduate course              University community.
                           guide for 2020.
                                                             You will have the chance to learn from some of
                           Choosing where you will           the world's best teachers who are at the forefront
                           go to study after you have        of their fields and you will become part of a lively
                           finished school is one of the     intellectual community.
                           most important decisions
                           that you will ever make.          Everyone at the University stands for the highest
                                                             possible standards of ethical behaviour and we support
I made the decision to join ANU because I believe that       the kind of inclusive and diverse environment that leads
ANU is a world leader in providing both students and         to more original thinking and better outcomes for our
staff the most incredible opportunities to transform their   community, the nation and the world.
own lives and truly change the world.
                                                             If you want to change the world, if you want to shape
Our university motto is "First, to learn the nature of       the future, if you want to make a real difference, ANU
things". We have created an environment that allows          will help you get there. Our graduates are amongst
great minds to reach their potential through excellence      the most employable around the globe and our alumni
in teaching, providing transformative opportunities          include many of the world's movers and shakers.
for growth and encouraging confidence to explore
                                                             Long after they have graduated, our students continue
new ideas.
                                                             to connect through our extensive Alumni Relations
Our community consists of bright and engaged                 program, creating extensive professional and social
students who come from across Australia, our region          networks around the world.
and around the world, giving you the chance to meet          I am pleased to invite you to join us at ANU to undertake
amazing people and build lifelong friendships.               your undergraduate studies and look forward to
                                                             welcoming you into our community.
                                                             Professor Brian P. Schmidt AC
                                                             Vice-Chancellor and President

                                                                                2020 International Undergraduate Student Guide   1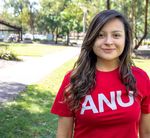 Ranked

    in Australia and
    29 in the world
    2020 QS World University Rankings

                                                              One of the
                                                              highest
                                                              in Australia for
                                                              International Outlook
                                                              (2019 Times Higher Education International
                                                              Outlook indicator)

    15
                                         ANU subjects are ranked in the
                                         top 25 in the world and 13 are
                                         number one in Australia
                                         (2019 Quacquarelli Symonds (QS) World University Rankings)

2   The Australian National University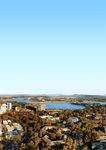 Canberra has the
                                 highest Quality of
                                 Life index rate in
                                 the world
                                 (2019 Numbeo Quality of Life Index)

50%
of our students are undertaking
postgraduate degree programs

One of the highest average academic staff to
student ratios among Australia's leading universities
(Good Universities Guide 2019)

                                 6 Nobel
                                 Laureates
                                 among our staff and alumni

                                              2020 International Undergraduate Student Guide   3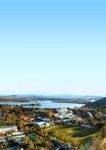 Y O U R C A R E E R S TA R T S N O W

The next two pages will help you match areas of study at school with degree
programs, and possible career paths. Keep in mind that this is a guide – you
won't be limited to these pathways.
                                Possible careers                                 ANU programs                       Areas of study that I enjoy

                                                                                  B. Accounting
                                                                            B. Actuarial Studies
            Accountant
                                                                    B. Business Administration

                                                                                                                                 Business and
                Actuary
                                                                                   B. Commerce                   Business

                                                                                                                                  economics
            Consultant                                                             B. Economics                Economics
          Data analyst                  Management
                                                                                      B. Finance                  Finance
            Economist/          Marketing manager                  B. Finance, Economics and                  International
           share trader                    Politician/                         Statistics (Hons)                    studies
          Entrepreneur                 policy adviser                 B. International Business
                                                                                                                    Maths
      Financial adviser                 Stock broker                 B. Mathematical Sciences
                                                                                                                   Politics
          International                                                  B. Politics, Philosophy
                                                                                and Economics                    Statistics
    business and trade
    Investment banker                                              B. Social Sciences (Hons in
                                                                Actuarial Studies & Economics)
                                                                                     B. Statistics

                                                                                                                                 Creative arts
        Artist/musician                                          B. Arts (Major in nearly 50 different           Ceramics

                                                                                                                                  and design
         Arts historian                                                fields! Including: Creative arts,   Creative design
                                            Digital artist         languages, history, human rights,
                 Author                                             international relations, sociology,          Film and
                                        Entrepreneur                                                         photography
             Composer                                                     anthropology and more … )
                                       Photographer
               Cultural                                          B. Art History and Curatorship            Graphic design
                                               Producer
       events manager                                                                      B. Design                Music
                                                Teacher
                Curator                                                                     B. Music            Visual arts
               Designer                                                               B. Visual Arts           Woodwork

                                                                                                                   Biology
                                                                                                                              computing and

                                                                B. Advanced Computing (Hons)
                                             Consultant                                                        Computing
                                                                                                                               Engineering,

                                                             B. Advanced Computing (Research
                                                                                                                                technology

     Engineer (civil, petroleum, mechanical, electrical,                                                   Creative Design
        biomedical, mechatronic, renewable and more)                  and Development) (Hons)
                                                                      B. Applied Data Analytics               Engineering
                                   Game developer
                                                                           B. Engineering (Hons)            Environmental
                                            IT specialist                                                         Studies
                                                                  B. Engineering (Research and
                                    Project manager                                                                 Maths
                                                                          Development) (Hons)
                                Software developer                                                                 Physics
                                                                     B. Information Technology
                         Technology entrepreneur                                                                 Robotics
                                                                                         B. Science
          Technology researcher and developer                                                                    Software
                                                                B. Software Engineering (Hons)
                                                                                                                   design

4      The Australian National University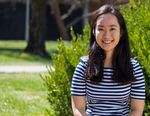 If you are interested in more than one degree program, you can combine two
together in a Flexible Double Degree. Learn more about our unique degree
combinations on page 8.
    Areas of study that I enjoy             ANU programs                         Possible careers

                                                                                 Business analyst
                                            B. Arts                              Defence official
        government

                                            B. Criminology                       Detective/criminal profiler
                          Criminology
         Law and

                                            B. International Security Studies    Diplomat
                          Debating
                                            B. Laws (Hons)                       Intelligence officer
                          Journalism
                                            B. Public Policy                     Journalist
                          Legal studies
                                            B. Political Science                 Judge
                          Politics
                                            B. Politics, Philosophy              Lawyer
                          Psychology        and Economics                        Politician/policy adviser
                                            B. Psychology (Hons)                 Psychologist
                                                                                 Solicitor

                                            B. Biotechnology
                                                                                 Biologist
                          Biology           B. Environment
                                            and Sustainability                   Chemist
        Maths and

                          Chemistry                                              Communications
                                            B. Genetics                                                      Psychologist
         science

                          Environmental                                          officer
                          studies           B. Health Science                                                Science researcher
                                                                                 Environmental
                                            B. Mathematical Sciences                                         Scientist (hundreds
                          Human movement                                         scientist
                                            B. Medical Science                                               of specialisations)
                          Maths                                                  Forester
                                            B. Philosophy (PhB) (Hons)                                       Teacher
                          Physics                                                Genetic counsellor
                                            B. Psychology (Hons)                                             Zookeeper
                          Psychology                                             Geologist
                                            B. Science
                          Science                                                Medical adviser
                                            B. Science (Psychology)
                                                                                 Policy adviser
                                            B. Science (Advanced) (Hons)

                                            B. Archaeological Practice           Aid and development
        Social sciences

                                                                                 officer
        and humanities

                                            B. Arts
                          English           B. Asia-Pacific Affairs              Author                      Journalist
                                            B. Asian Studies                     Diplomat                    Politician/policy
                          Geography
                                            B. Classical Studies                 Editor                      adviser
                          Global studies    B. Development Studies
                                                                                 Foreign                     Researcher
                          History           B. European Studies
                                                                                 correspondent               Scriptwriter
                          Languages         B. International Relations
                                            B. Languages (28 to choose from)     Heritage consultant         Teacher
                          Social sciences                                        Historian                   Tourism manager
                                            B. Middle Eastern and Central
                          Sociology         Asian Studies                        International
                                            B. Pacific Studies                   business and trade
                                            B. Philosophy (PhB) (Hons)           Interpreter/translator

                                                                                2020 International Undergraduate Student Guide     5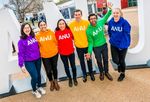 SINGLE DEGREES

Want to focus your studies?

Choose from over 50 single degree programs across our seven           If you have a career in mind and know what you want to study,
academic colleges. Focus on a specific subject area or select a       choose a structured degree like a Bachelor of Engineering
combination of subject areas to explore.                              (Honours) or a Bachelor of Health Science.
Single degrees generally take between three and four years of         If you want flexibility to study a range of subjects within a
full-time study to complete, and allow you to focus on a structured   discipline, choose something like the Bachelor of Arts or
discipline or experience a broad range of subjects.                   Bachelor of Science.

                                                                                                  Indicative annual
                                                                                                international fee (A$)       CRICOS
Degree name                                                                       Duration
                                                                                                                              Code
                                                                                                      (Footnote 1)

Business and economics
B. Accounting                                                                      3 Years              43680               079653K
B. Actuarial Studies 2                                                             3 years              43680               028147F
B. Business Administration                                                         3 Years              43680               062745A
B. Commerce                                                                        3 Years              43680               002289F
B. Economics                                                                       3 Years              43680               002290B
B. Finance                                                                         3 Years              43680               039746C
B. Finance, Economics & Statistics (Hons) 2                                        4 years              43680               086222G
B. International Business                                                          3 Years              43680               047472B
B. Social Sciences (Actuarial Studies & Economics) 2                               4 years              43680               050951E
B. Statistics 2                                                                    3 years              43680               061240A

Creative arts and design
B. Art History & Curatorship                                                       3 Years              36480               073993E
B. Design 6                                                                        3 Years              36480               092387C
B. Music 3,6                                                                       3 years              36480               073990G
B. Visual Arts 6                                                                   3 Years              36480               073991G
Dip. Creative Design 4                                                             1 year               42432               093907J
Dip. Music 4                                                                       1 year               40944               092017G

Engineering, computing and technology
B. Advanced Computing (Honours) 2                                                  4 years              45600               077939A
B. Advanced Computing (R&D) 2                                                      4 years              45600               085359K
B. Applied Data Analytics                                                          3 Years              43680               094621D
B. Engineering (Honours) 2                                                         4 years              45600               077943E
B. Engineering (R&D)(Honours) 2                                                    4 years              45600               060542F
B. Information Technology 2                                                        3 years              45600               029996A
B. Software Engineering (Honours) 2                                                4 years              45600               077948M
Dip. Computing 2, 4                                                                1 year               42432               084573A

Law and government
B. Criminology                                                                     3 Years              36480               078937F
B. International Relations                                                         3 Years              43680               073992F
B. International Security Studies                                                  3 Years              43680               082704M
B. Laws (Honours)                                                                  4 years              43680               085042J
B. Political Science                                                               3 Years              43680               086219C
B. Politics, Philosophy & Economics                                                3 Years              43680               076183D
B. Public Policy                                                                   3 years              42480               097615M

6    The Australian National University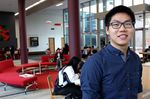 Indicative annual
                                                                                                                   international fee (A$)            CRICOS
Degree name                                                                                       Duration
                                                                                                                                                      Code
                                                                                                                           (Footnote 1)

Maths and science
B. Biotechnology 2                                                                                 3 Years                  43680                   036660M
B. Environment & Sustainability                                                                    3 Years                  43680                   091180D
B. Environment & Sustainability (Advanced) (Honours)                                               4 Years                  43680                   091181C
B. Environmental Studies                                                                           3 Years                  43680                   074008B
B. Genetics 2                                                                                      3 Years                  43680                   064778J
B. Health Science 1,6                                                                              3 Years                  45600                   094623B
B. Mathematical Sciences                                                                           3 years                  43680                   086223G
B. Medical Science 2                                                                               3 Years                  48480                    036662J
B. Philosophy (Honours) Science                                                                    4 Years                  45600                    043746B
B. Science                                                                                         3 Years                  45600                   000335K
B. Science (Advanced) (Honours) 2                                                                  4 years                  45600                   065138M
B. Philosophy (Honours) Science - NUS 2,5,6                                                        4 years                  43680                   054595K
B. Science (Psychology)                                                                            3 Years                  45600                   047423M
B. Psychology (Honours)                                                                            4 Years                  45600                   036680G
Dip. Science 4                                                                                     1 year                   42480                   094624A

Social sciences and humanities
B. Archaeological Practice                                                                         3 Years                  36480                    073983G
B. Arts                                                                                            3 Years                  43680                    074016B
B. Asia-Pacific Affairs 6                                                                          3 Years                  41280                    096442B
B. Asian Studies                                                                                   3 Years                  36480                    082710B
B. Classical Studies                                                                               3 Years                  36480                    073984F
B. Development Studies                                                                             3 Years                  43680                    073987C
B. European Studies                                                                                3 Years                  36480                    073994D
B. Languages                                                                                       3 Years                  36480                    073988B
B. Middle East & Central Asian Studies                                                             3 Years                  43680                    074006D
B. Pacific Studies                                                                                 3 Years                  36480                    075274J
B. Philosophy (Honours) - Arts and Social Sciences 6                                               4 Years                  43680                    048427K
B. Philosophy (Honours) - Asia and the Pacific 6                                                   4 Years                  43680                    088980J
Dip. Liberal Studies 4                                                                             1 Year                   42432                    085933G

Footnotes:

1.v Please refer to individual program webpages at                                 4.v This program is completed through ANU College. See anucollege.edu.au.
     programsandcourses.anu.edu.au.
                                                                                    5.v Joint degree offered with the National University of Singapore (NUS).
2.v Program includes another pre-requisite in addition to ATAR.
     See pages 18-24 (Academic Requirements tables) for full details.               6. T
                                                                                        his program has a specific admissions process, please refer to page 16 for
                                                                                       more information.
3.v Entry into performance course is by audition. Applicants wishing to enrol in
     performance courses are advised to contact the School to arrange for an        Note: Admissions requirements may vary each year and requirements for entry
     audition as soon as possible. E: schoolofmusic@anu.edu.au or                   in 2019/2020 may be subject to change. See programsandcourses.anu.edu.au
     music.cass.anu.edu.au/students/future/apply/auditions.                         for any changes in entrance requirements. The information listed is correct at
                                                                                    time of printing, January 2019.

                                                                                                               2020 International Undergraduate Student Guide         7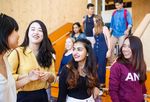 FLEXIBLE DOUBLE DEGREES

Design your own Flexible Double Degree by choosing from over 750 possible
degree combinations.

Satisfy your intellectual curiosity and tailor your studies to           What can you combine:
prepare for your dream career.
                                                                         >> any two degrees within the Arts, Social Sciences, Business
>> Graduate with two qualifications.                                        or Science group
>> You'll have a clear advantage when applying for jobs.                 >> a Bachelor of Laws with another degree within the Law group
>> It takes less time than studying two undergraduate                    >> a Bachelor of Engineering, Advanced Computing or Software
   degrees separately.                                                      Engineering with another degree within the Engineering and
                                                                            Advanced Computing group.
>> You'll have the same full-time workload as a student studying
   a single undergraduate degree.

    Jharna Chamlagai
    Bhutan
    Bachelor of Law/Bachelor of Science
    The first-year science/law student, who left her birth country of Bhutan as a refugee, says:
    "I had this feeling in the back of my mind that if I did law, I might have to give up on my love for science, so finding out about
    this double degree at ANU was amazing. Now I'd like to find a career where I can help people."
    Her interest in science and the human body, she says, was fueled by a kidney disorder and her personal research into the
    condition. And her interest in law developed as a result of her parents' background.

8     The Australian National University
Arts, Social Sciences,                   Law                                    Engineering or
Business or Science                                                             Advanced Computing
Four years full-time                     Five years full-time                   Five years full-time
Combine any two of the                   Choose                                 Choose one of the
following degrees                                                               following degrees
                            Minimum                                Minimum                                Minimum
Bachelor of            Selection Rank   Bachelor of         Selection Rank    Bachelor of           Selection Rank
Accounting^                        87    Laws (Hons)                     98     Advanced Computing (Hons)*        90
Actuarial Studies*                 97    and combine with one                   Advanced Computing (R&D)
Applied Data Analytics             95    of the following degrees               (Hons)*                           99
Archaeological Practice            80    Accounting                      87     Engineering (Hons)*               90
Art History and Curatorship        80    Actuarial Studies*              97     Engineering (R&D) (Hons)*         99
Arts                               80    Applied Data Analytics          95     Software Engineering (Hons)*      87
Asian Studies                      80    Archaeological Practice         80     and combine with one
Biotechnology #*                   80    Art History and Curatorship     80     of the following degrees
Business Administration            86    Arts                            80     Actuarial Studies*                         97
Classical Studies                  80    Asian Studies                   80     Applied Data Analytics                     95
Commerce^+                         86    Biotechnology*                  80     Arts                                       80
Criminology                        80    Business Administration         86     Asian Studies                              80
Design                            A+C    Classical Studies               80     Biotechnology*                             80
Development Studies                80    Commerce                        86     Business Administration                    86
Economics                          87    Criminology                     80     Commerce                                   86
Environment and Sustainability 80        Design                         A+C     Economics                                  87
European Studies                   80    Development Studies             80     Environment and Sustainability             80
Finance+                           87    Economics                       87     Finance+                                   87
Genetics#*                         90    Environment and Sustainability 80      Genetics*                                  90
Information Technology*            80    European Studies                80     Information Technology#                    80
International Relations            90    Finance                         87     International Security Studies             90
International Security Studies     90    Genetics*                       90     Languages                                  80
Languages                          80    Information Technology*         80     Mathematical Sciences*                     95
Mathematical Sciences*             95    International Relations         90     Music1                                     80
Medical Science * #
                                   90    International Security Studies  90     Pacific Studies                            80
Middle Eastern and Central               Languages                       80     Science                                    80
Asian Studies                      80    Mathematical Sciences*          95     Science (Psychology)                       80
Music  1
                                   80    Medical Science*                90     Statistics*                                87
Pacific Studies                    80    Middle Eastern and Central
                                         Asian Studies                   80
Public Policy                      90                                           A+C: Minimum selection rank + conditions
                                         Music1                          80       apply including interview/portfolio. See
Political Science                  90
                                         Pacific Studies                 80       soa.anu.edu.au/apply for more information.
Politics, Philosophy and
Economics                          96    Public Policy                   90     1
                                                                                    Entrance to performance courses are by
                                                                                    audition. E schoolofmusic@anu.edu.au
Science                            80    Political Science               90
                                         Politics, Philosophy and
                                                                                ^
                                                                                    Commerce with an accounting major cannot
Science (Psychology)               80                                               be combined with Bachelor of Accounting.
                                         Economics                       96
Statistics*                        87
                                         Science                         80     +
                                                                                    Commerce with a finance major cannot be
Visual Arts                       A+C                                               combined with Bachelor of Finance.
                                         Science (Psychology)            80
                                         Statistics*                     87     * Program includes another prerequisite
                                                                                  in addition to minimum selection rank.
                                         Visual Arts                    A+C       See page 26.
                                                                                #
                                                                                    The degrees of Biotechnology, Genetics
                                                                                    and Medical Sciences cannot be combined
                                                                                    with one another. The degrees of Advanced
                                                                                    Computing and Software Engineering cannot
                                                                                    be combined with Information Technology.

                                                                               2020 International Undergraduate Student Guide   9
U N D E R G R A D U AT E
RESEARCH DEGREES

Delve into your interests while developing the systematic research skills
needed for problem-solving, discovery and innovation.

Undergraduate Research Degrees are challenging study                Skills to get you ahead
programs that give you opportunities for intensive one-on-one
guidance from world-leading academics, exclusive placements         The employment landscape is always changing, especially as
in research organisations, travel and teamwork.                     technology becomes increasingly sophisticated and prevalent in
                                                                    the workplace.
>> You will have the same full-time workload as a student
   studying a single undergraduate degree.                          Traditional jobs are disappearing or changing, while new jobs are
                                                                    emerging in response to contemporary needs.
>> You will graduate with skills that are in global demand across
   government, non-government and not-for-profit, business,         By choosing to undertake an Undergraduate Research Degree
   consultancy and academic sectors.                                you will develop timeless and highly transferable skills that work
                                                                    across disciplines. In particular, you will develop high-order
                                                                    problem-solving skills that employers are demanding the
                                                                    world over.
                                                                    These skills will let you work in and across any industry which
                                                                    means that when you graduate, you will be uniquely placed to
                                                                    direct the course of your career.

  Marika Niihori
  Cairns, Australia
  Bachelor of Philosophy (Honours)
  (PhB) - Science
  "Imagine attending a university situated at the capital
  of Australia, the heart of global research, and ranked
  number 24 in the world! To this day I have trouble
  believing this but I'm proud to call it my university. I
  study a Bachelor of Philosophy (Honours) in Science
  and it has been the best decision I have ever made
  in my life. Moving from Cairns to Canberra, and living
  off campus was a very daunting idea. However,
  through the non-residential college Griffin Hall and
  my small PhB cohort I have been able to make many
  friends which allowed me to transition smoothly into
  university life.
  Through PhB I have already undertaken a research
  project in physics with leading researchers that has
  opened doors. My other major concern was whether
  I'd find the opportunities to balance out my studies
  with extracurricular activities. Never fear as ANU
  has over 180 clubs and societies! It's rather hard
  not to get involved! I've had the opportunity to work
  in the team for the annual ANU Student Research
  Conference. I have been elected as the President
  of the ANU Music Society and am a SET4ANU
  orientation leader. Overall my experiences at ANU
  have been life changing and I cannot wait to see what
  opportunities lie ahead in the future."
Bachelor of Advanced Computing                                      Bachelor of Philosophy (Honours) (PhB) /
(Research and Development) (Honours)                                Bachelor of Science (Honours) (NUS)
A unique, interdisciplinary degree that will prepare you to         The PhB(Hons)/BSc(Hons) can be taken in three majors
be a future leader in the information and communications            (Chemistry, Mathematics or Physics) and is offered as a joint
technology revolution.                                              single degree program by the National University of Singapore
                                                                    (NUS), and the Colleges of Science at ANU.
You will learn advanced computing techniques and have the
opportunity to complete a unique major, while developing            This highly selective program provides a challenging course of
exceptional professional skills in areas of entrepreneurship        study for students who have a strong interest in and aptitude for
and management.                                                     graduate research work.

Bachelor of Engineering                                             Bachelor of Philosophy (Honours) (PhB) /
(Research and Development) (Honours)                                Bachelor of Arts (Honours) (NUS)
For high-achieving students interested in becoming innovators       Jointly offered with the National University of Singapore (NUS),
and future leaders in engineering.                                  the PhB is suitable for you if you are intellectually ambitious
                                                                    and have an interest in English, History, Political Science or
This degree program combines the fundamental engineering
                                                                    Philosophy, and wish to complete a period of study in Singapore.
courses with the opportunity to be immersed in research
groups covering mechatronics, solar energy, materials
and manufacturing.                                                  Bachelor of Philosophy – Asia & The Pacific
When you graduate, you will be equipped to solve some of the        An innovative, research-focused undergraduate degree designed
world's greatest challenges.                                        for intellectually curious students who want to explore their
                                                                    interests beyond the classroom. It's the only program of its kind
                                                                    where disciplinary knowledge is enriched by a deep regional
Bachelor of Finance, Economics and Statistics
                                                                    understanding of Asia and the Pacific.
(Honours)
An elite program that integrates the three disciplines so you can
develop a deep understanding of these fields.
You will be guided by a mentor throughout your studies, and
when you graduate you will be recognised for your exceptional
aptitude for quantitative financial analysis, conceptual thinking
about claims on resources using statistics, problem-solving
combining economic intuition and mathematical techniques.

                                                                                         2020 International Undergraduate Student Guide   11
FLEXIBLE VERTICAL DOUBLE DEGREE

A Bachelor and a Master degree in one study program - graduate with
two qualifications
ANU has pioneered the Flexible Vertical Double Degree to give you a head
start with a Master degree to gain knowledge, skills and experience that
can equip you to work across a broad range of roles and organisations,
anywhere in the world.

                                                                      Studying at university opens your eyes to a wide range of
Save time & money                                                     disciplines - many of which you won't have encountered until
This vertical study program gives you credit for related areas of     you arrive. The benefits of aiming for this flexible program are
study, so you can save time (and money) when compared with            that you can explore what ANU offers before settling on a
studying a Bachelor degree and a Master degree separately.            discipline area. Then when you're ready, you can choose from
                                                                      over 300 Flexible Vertical Double Degree combinations - explore
                                                                      first, decide later.
Specialise or go broad
                                                                      Here's a handful of our Flexible Vertical Double Degree programs
Studying a Master degree in the same field as your Bachelor           to get you thinking.
degree will give you depth of knowledge and specialist skills.
Or you can take your Master degree in a different field to            >> You love music and want a career in the music industry ...
broaden your knowledge and develop your transferrable skills.            Bachelor of Music/Juris Doctor
                                                                      >> You want to make a difference in people's lives ... Bachelor of
Freedom to explore                                                       Science/Master of Public Health
                                                                      >> You're fascinated by the cultures of our regional neighbours
If you study an eligible Bachelor degree program at ANU, you
                                                                         ... Bachelor of Art History & Curatorship/Master of
can opt-in to a Flexible Vertical Double Degree program straight
                                                                         International Relations.
after you enrol, or up until you have completed 72 units of study.
Maintain the required Grade Point Average, and you will transition
into the Masters component of your study program at 96 units.

                                                 Amit Poonath
                                                 India
                                                 Bachelor of Psychology (Honours) / Juris Doctor
                                                 "My name is Amit Poonath, I finished a Bachelor of Psychology (Hons.) from the
                                                 ANU and I am currently enrolled in a Juris Doctor program. I am an international
                                                 student from India and this is my ANU story.
                                                 The ANU exemplifies the phrase world-class. The unique exposure to excellent
                                                 learning experiences coupled with access to the world's leading minds makes
                                                 ANU a global hub of knowledge. My time at the ANU has been colourful to say
                                                 the least. I have had the good fortune of engaging in a range of academic and
                                                 extracurricular activities over the course of my tenure. From engaging in national
                                                 and international academic internships, conferences and mentoring programs; to
                                                 residential leadership positions, community outreach and personal development
                                                 programs, I have been able to uphold and cherish a standard that is characteristic
                                                 of the ANU community.
                                                 The ANU is not just another university; I have found it to be a dedicated institution
                                                 that paves way for growing minds to be nurtured. I chose ANU and in turn chose a
                                                 world of opportunities."

12   The Australian National University
Step 1 choose an undergraduate degree

    Business,                                           Archaeological Practice
                                                        Art History & Curatorship
                                                                                                               International Relations
                                                                                                               International Security Studies

    Humanities &                                        Arts                                                   Languages
                                                        Asian Studies                                          Middle Eastern & Central Asian Studies
    Social Sciences                                     Business Administration                                Music1

    Full-time 4 years                                   Classical Studies                                      Policy Studies
                                                        Commerce                                               Political Science
    Bachelor options »                                  Criminology                                            Politics, Philosophy & Economics
                                                        Development Studies                                    Statistics*
                                                        Economics                                              Visual Arts*
                                                        European Studies

    Science                                             Biotechnology*
                                                        Environment & Sustainability
    Full-time 4 years                                   Genetics*
                                                        Health Science
    Bachelor options »                                  Science

    Law                                                 Archaeological Practice
                                                        Art History & Curatorship
                                                                                                               International Relations
                                                                                                               International Security Studies
    Full-time 5.5 years                                 Arts                                                   Languages
                                                        Asian Studies                                          Music1
    Bachelor options »                                  Classical Studies                                      Political Science
                                                        Criminology                                            Politics, Philosophy
                                                        Development Studies                                    & Economics
                                                        European Studies                                       Visual Arts*

Step 2. Choose a Master degree

    Business, Humanities & Social                       International Management                               Science Master Options
    Sciences Master Options                             International Relations                                Environment
    Archaeological & Evolutionary Science               Innovation & Professional Practice                     Innovation and Professional Practice
    Asian and Pacific Studies                           Leadership                                             Public Health
    Culture, Health & Medicine                          Management
                                                                                                               Law Master options
    Demography                                          Marketing Management
                                                                                                               Juris Doctor
    Diplomacy                                           Public Health
    Entrepreneurship & Innovation                       Strategic Studies
    Environment                                         Translation
    General & Applied Linguistics

1
 Entrance to performance courses are by audition. E schoolofmusic@anu.edu.au      * Program includes another prerequisite in addition to selection rank.
» Refer to pages 24-27 for minimum selection ranks.                                  See pages 24-27.

                                                                                                             2020 International Undergraduate Student Guide   13
EXPLORE YOUR OPTIONS

Plan your degree
You can tailor your studies to suit your interests or careers goals through your majors, minors and specialisations.

What's a major?                                Then, what's a minor?                           And a specialisation?
A major is an area within a program that       As the name suggests, a minor has fewer         Similar to a minor, a specialisation is an
allows in-depth study in a particular field.   requirements to fulfil than a major, in         area of study with its own courses that
A major usually consists of a set number       terms of points and compulsory courses.         are allowed to be taken in conjunction
of related courses. Majors at ANU require      Minors at ANU require 24 units of study –       with a specific related major.
48 units of study. Typically, each course is   so typically four courses.
                                                                                               >> For more information on majors,
worth six units.
                                                                                                  minors and specialisations go to
                                                                                                  programsandcourses.anu.edu.au

Degree programs
Choose from a range of innovative and flexible options and design a degree that suits you.

A single Bachelor Degree                       Undergraduate                                   by ANU College, you'll find a supportive
                                               Research Degrees                                study environment that will prepare you
Single degrees take between three and
                                                                                               for entry into Bachelor-level study.
four years to complete and allow you           Thoroughly explore your passions and
to focus on a structured discipline, or        interests and direct your own learning.         Vertical Double Degrees
experience a broad range of subjects.          There are two types of research degrees
                                               to choose from. You can undertake a             Undertake an undergraduate degree
Flexible Double Degrees                        Bachelor of Philosophy or a Research            and postgraduate degree in one
                                               and Development degree.                         study program and graduate with
Get more out of university by combining
                                                                                               two qualifications.
two different degrees into a Flexible
Double Degree and graduate with two            Diplomas                                        >> programsandcourses.anu.edu.au
qualifications. With over 750 possible         Diplomas provide another pathway to
degree combinations, you're spoilt             your dream degree if you fall short of the
for choice.                                    marks you need for direct entry. Offered

                                                Nu Nguyen
                                                Vietnam
                                                Bachelor of International Security Studies
                                                "I'm from Vietnam. I chose ANU because it's one of the top 20 universities in the
                                                world, on par with many top British and American universities. During my time
                                                in the Bachelor of International Security Studies, I've had my ups and downs,
                                                challenges and rewards. Every class's robust and detailed discussion comes with
                                                rigorous self-research on topics. Every essay is the fruit of hard work and long
                                                hours of labour.

                                                I've taken a minor in Historical International Security because I like history subjects
                                                and I think they are essential for an international student like myself to become
                                                familiar with Western cultures and their progress of civilisation.

                                                Without the study of history, it would be challenging to make sense of what's
                                                happening today. In the future, I hope to work at a non-government organisation
                                                like the United Nations or ASEAN. These organisations are where I can apply the
                                                most of my knowledge and findings and actively contribute to peacekeeping."

14   The Australian National University
MAJORS

Some of the exciting Majors you can study include:

Business and economics                      Engineering, computing                        Social sciences and
>>   Accounting                             and technology                                humanities
>>   Applied Statistics
                                            >>   Advanced Intelligent Systems             >>   Ancient Greek
>>   Asian Capital Markets                                                                >>   Ancient History
                                            >>   Biomedical Systems
>>   Business Information Systems                                                         >>   Anthropology
                                            >>   Computer Systems
>>   Capital Markets                                                                      >>   Arabic
                                            >>   Cyber Security
>>   Corporate Sustainability                                                             >>   Archaeology
                                            >>   Data Science
>>   Economic Studies                                                                     >>   Asia and Pacific Culture,
                                            >>   Electronic Systems
>>   Finance                                                                                   Media and Gender
                                            >>   Electronic and
>>   International Business                                                               >>   Asia-Pacific International Relations
                                                 Communication Systems
>>   Management                                                                           >>   Asia-Pacific Politics
                                            >>   Engineering Science
>>   Marketing                                                                            >>   Asia-Pacific Security Studies
                                            >>   Environmental Systems
>>   Probability and Stochastic Processes                                                 >>   Asian History
                                            >>   Information Systems
>>   Quantitative Finance                                                                 >>   Asian Studies
                                            >>   Innovation and Professional Practice
>>   Statistical Data Analytics                                                           >>   Australian Indigenous Studies
                                            >>   Intelligent Systems
>>   Statistics                                                                           >>   Biological Anthropology
                                            >>   Mechanical and Material Systems
>>   Theoretical Statistics                                                               >>   Chinese Language
                                            >>   Mechatronic Systems
                                                                                          >>   Chinese Studies
                                            >>   Photonic Systems
                                                                                          >>   Contemporary Europe
Creative arts and design                    >>   Renewable Energy Systems
                                                                                          >>   Development Studies
                                            >>   Research and Development                 >>   Digital Humanities
>>   Animation and Video                    >>   Software Development                     >>   Economic Studies
>>   Art History and Theory                 >>   Sustainable Energy Systems               >>   English
>>   Ceramics                                                                             >>   Environmental Studies
>>   Ceramics & Design Arts                                                               >>   French Language and Culture
>>   Composition                            Law and government
                                                                                          >>   Gender, Sexuality and Culture
>>   Composition for Film and                                                             >>   German Language and Culture
     Video Games                            >> Criminology
                                            >> Political Science                          >>   Global Security
>>   Furniture                                                                            >>   Hindi Language
>>   Glass                                                                                >>   History
>>   Glass Design Arts                      Maths and science                             >>   Human Evolutionary Biology
>>   Gold & Silversmithing                                                                >>   Human Rights
>>   Hybrid Art Practice                    >>   Astronomy & Astrophysics                 >>   India Studies
>>   Jewellery & Object                     >>   Biochemistry                             >>   Indonesian Language
>>   Music                                  >>   Cell & Molecular Biology                 >>   Indonesian Studies
>>   Music Technology                       >>   Chemistry                                >>   International Communication
>>   Musicology                             >>   Computer Science                         >>   International Relations
>>   Painting                               >>   Earth Science                            >>   Italian Language and Culture
>>   Performance                            >>   Environmental Science                    >>   Japanese Language
>>   Photomedia                             >>   Environmental Systems                    >>   Japanese Linguistics
>>   Printmedia and Drawing                 >>   Evolution, Ecology and                   >>   Japanese Studies
>>   Screen Studies                              Organismal Biology                       >>   Korean Language
>>   Sculpture                              >>   Geography                                >>   Korean Studies
>>   Sculpture and Spatial Practice         >>   Human Biology                            >>   Latin
>>   Textiles                               >>   Interdisciplinary Science                >>   Latin American Studies
>>   Textile Design Arts                    >>   Marine Science                           >>   Linguistics
                                            >>   Mathematical Economics                   >>   Middle Eastern and Central
                                            >>   Mathematical Finance                          Asian Studies
                                                                                          >>   Northeast Asian Studies
                                            >>   Mathematical Modelling
                                                                                          >>   Pacific Studies
                                            >>   Mathematics
                                                                                          >>   Peace and Conflict Studies
                                            >>   Physics                                  >>   Persian
                                            >>   Psychology                               >>   Philosophy
                                            >>   Quantitative Biology                     >>   Political Science
                                            >>   Resource and                             >>   Sanskrit Language
                                                 Environmental Management                 >>   Sociology
                                            >>   Science Communication                    >>   Southeast Asian Studies
                                            >>   Statistics                               >>   Spanish
                                            >>   Sustainability Studies                   >>   Technology, Networks & Society
                                            >>   Theoretical Physics                      >>   Thai Language
                                            >>   Water Science                            >>   Vietnamese Language
                                                                                          >>   War Studies
                                                                                          >>   Year in Asia

                                                                                        2020 International Undergraduate Student Guide   15
A P P LY I N G T O A N U

ANU welcomes close to 3,000 international students each year. If you would
like to be one of them in 2020, apply early for the best chance of success.
As an international student, you can apply directly to ANU, or use one of our international agents located around the world.
>> ANU admits students twice a year, in Semester 1 and                           >> You need to meet pre-requisite, cognate and English
   Semester 2.                                                                      language requirements for your program by the application
>> For each semester intake, there are up to three application                      deadline for the round, as we will not be issuing any
   rounds. Apply in the first round, and you may have three                         conditional offers.
   opportunities to be assessed and accepted for that semester,                  >> You are ranked against other candidates applying for the
   giving you the best chance of getting a place.                                   same degree and places are limited.
>> You can only apply for one program, although you can                          >> You need to pay a non-refundable application fee of A$100.
   change your preference during the application process.

The Application process

                                  Find a degree and review requirements by visiting
                                  programsandcourses.anu.edu.au
           1                      (Note: some ANU programs that have specific admission requirements
                                  may follow a different application and assessment process. For more
                                  information, visit anu.edu.au/study/apply and review page 18)

           2                      Lodge an application online by the relevant deadline
                                  View the key dates on the next page or visit anu.edu.au/study/apply

           3                      Submit academic transcripts and evidence of meeting
                                  English language proficiency

           4                      Applications close and assessment begins

           5                      Offers released at set times

           6                      Accept your offer by relevant deadlines

     * We use your academic qualification or sequence of study to give you an ANU Selection Rank out of 99.95. Your ANU Selection Rank is used to
     determine if you meet the minimum requirements for your preferred ANU program.
     †
       If you're completing an Australian Year 12, a New Zealand National Certificate of Educational Achievement (NCEA) Level 3, or an International
     Baccalaureate (IB), you need to apply through the Universities Admissions Centre (UAC). Go to uac.edu.au for more information.

16   The Australian National University
AP
A PP
   PLL II C
          CAAT
             T II O
                  ONN T
                      T II M
                           MEEL
                              L II N
                                   NEES
                                      S F
                                        FOOR
                                           R 2
                                             2002
                                                200

Places are available
            available in
                       in all
                          all ANU
                              ANUprograms
                                      programsininSemester
                                                    Round 1.1,   Round
                                                               Places   1. Places
                                                                      may  not be may   not be
                                                                                   available foravailable for all
                                                                                                 all degrees  in
degrees2 in
Round       other
          and     rounds
              Round     3 sosoit's
                                 it'sbest
                                      besttotoapply
                                               applyearly.
                                                     early.The
                                                           Thedates
                                                               dates below
                                                                      below apply
                                                                             apply to
                                                                                   to most
                                                                                      most ANU programs,
check anu.edu.au/study/apply          to confirm  the application  dates for your preferred
      anu.edu.au/study/apply to confirm the application dates for your preferred program.    program.

Semester 1

   ROUND 1                                                   ROUND 2                                                    ROUND 3

       Applications open                                         Applications open                                         Applications open
       4 June '19                                                13 Sept '19                                               14 Nov '19
       Lodge your application by                                 Lodge your application by                                 Lodge your application by

       12 Sept '19                                               11 Nov '19                                                15 Dec '19
       First round offers available                              Second round offers available                             Third round offers available

       30 Sept '19                                               28 Nov '19                                                15 Jan '20
       Accept your offer by                                      Accept your offer by                                      Accept your offer by
       30 Oct '19                                                30 Dec '19                                                31 Jan '20

Semester 2

   ROUND 1                                                   ROUND 2                                                    ROUND 3

       Applications open                                         Applications open                                         Applications open
       28 Nov '19                                                22 Jan '20                                                11 Mar '20
       Lodge your application by                                 Lodge your application by                                 Lodge your application by
       21 Jan '20                                                10 Mar '20                                                13 May '20
       First round offers available                              Second round offers available                             Third round offers available

       13 Feb '20                                                30 Mar '20                                                4 June '20
       Accept your offer by                                      Accept your offer by                                      Accept your offer by

       12 Mar '20                                                29 Apr '20                                                30 June '20

   Find out more at anu.edu.au/study/apply
Please note dates are subject to minor change though information is correct at the time of publishing, September 2019. Check the ANU website for the latest dates.
Information is correct at the time of publishing, July 2019. Check the ANU website for the latest dates.
                                                                                                             2020 International Undergraduate Student Guide     17
Programs with alternate application procedures and dates
       Are you interested in studying one of these programs at ANU?

           >>    Music, Visual Arts & Design Bachelor programs
           >>    Bachelor of Asia-Pacific Affairs
           >>    Bachelor of Health Science
           >>    Bachelor of Philosophy programs
           >>    Flexible Degree Programs
           >>    Single Year Honours

       Minimum requirements for entry to these programs may include providing a portfolio, doing an audition or providing
       additional documents to support your application. Please check ANU Programs and Courses to see if additional
       requirements apply.
       You will need to pay a non-refundable application fee of A$100.

18   The Australian National University
ENGLISH LANGUAGE REQUIREMENTS

 Test                     Diploma programs taught at                    Regular Award Programs                         Australian National Internships
                          ANU College                                   (Including Exchange & Study Abroad)            Program & MChD program.

 Academic IELTS           An overall score of 6.0 with a minimum        An overall score of 6.5 with a minimum         An overall score of 7.0 with a minimum
                          of 5.5 in each component of the test.         of 6.0 in each component of the test.          6.0 in each component of the test.

 TOEFL** - paper          A score of 550 with a TWE*                    A score of 570 with a TWE* score of 4.5.       A score of 600 with a TWE* score of 5.0.
 based test               score of 4.0.

 TOEFL** - internet       An overall score of 68, with a                An overall score of 80, with a minimum         An overall score of 100, with a minimum
 based test               minimum of 18 in Writing.                     of 20 in Reading and Writing and 18 in         of 22 in each component of the test.
                                                                        Speaking and Listening.

 Cambridge                An overall score of 169 with a                An overall score of 176 with a minimum         An overall score of 185 with a minimum
 CAE Advanced             minimum of 162 in all sub-skills.             of 169 in all sub-skills.                      of 169 in all sub-skills.
 (Post 2015)

 PTE Academic             An overall score of 57 with a                 An overall score of 64 with a                  An overall score of 70 with a
                          minimum score of 50 in each of the            minimum score of 55 in each of                 minimum score of 60 in each of
                          communicative skills.                         the communicative skills.                      the communicative skills.

* TWE = Test of Written English ** The TOEFL Institutional code for the ANU os 0506. Applicants may use this code to report their TOEFL results to the university.

To meet the English Language Requirements please refer to the English language policy for more options,
anu.edu.au/study/apply/english-language-requirements.
To learn more about applying to study at ANU and how we assess your application, visit anu.edu.au/study/apply

                                                                                                               2020 International Undergraduate Student Guide        19
2020
2020 MINIM U M MINIMUM
                E N T R Y RENTRY
                            E Q U I RREQUIREMENTS
                                      EMENTS
Note: Admission to ANU programs   is Admission
                               Note: on a competitive
                                               to ANU basis. Therefore,
                                                        programs   is onmeeting all admission
                                                                         a competitive  basis.requirements does not
                                                                                               Therefore, meeting all admission re
automatically guarantee entry.

This table should be used by
                                                  International qualifications
students who are NOT an                           Students with qualifications not listed in this table are encouraged to apply
Australian citizen, permanent                     as equivalent results in other exams may be acceptable for admission.
resident of Australia
or New Zealand citizen.                           Malaysia      Malaysia    UK                      Singapore Canada       Canada    Korea    Hong        French        IB 8   Indian School India
                                                  STPM 2        MICSS       A Levels 3              A Levels 4 (Ontario)   (British  CSAT 6   Kong        Baccalaureate        Certificate   AISSC 9
                                       Duration

                                                  (best 3       UEC 2                                          OSSD 5      Columbia)          DSE 7                                          (best 4
                                                                                                                                                                               ISC 9
                                       (years)

                                                  subjects)                 (best 3     (best 4                                                                                             subjects)
                                                                (best 5     subjects)   subjects)                          BCCG 5             (best 4
Undergraduate program        1
                                                                subjects)                                                                     subjects)

ANU College of Arts & Social Sciences
B. Arts                                     3     11            20          12          14          10.5       77%         3.45     333       15          12.3         29      83%          13

B. Archaeological Practice                  3     11            20          12          14          10.5       77%         3.45     333       15          12.3         29      83%          13

B. Art History & Curatorship                3     11            20          12          14          10.5       77%         3.45     333       15          12.3         29      83%          13

B. Classical Studies                        3     11            20          12          14          10.5       77%         3.45     333       15          12.3         29      83%          13

B. Criminology                              3     11            20          12          14          10.5       77%         3.45     333       15          12.3         29      83%          13

B. Development Studies                      3     11            20          12          14          10.5       77%         3.45     333       15          12.3         29      83%          13

B. European Studies                         3     11            20          12          14          10.5       77%         3.45     333       15          12.3         29      83%          13

B. International Relations                  3     16            12          15          18          15         83%         3.65     357       17.5        14.3         34      92%          16.5

B. Languageso                               3     11            20          12          14          10.5       77%         3.45     333       15          12.3         29      83%          13

B. Middle Eastern &
                                            3     11            20          12          14          10.5       77%         3.45     333       15          12.3         29      83%          13
Central Asian Studies

B. Musico ‡                                 3     11            20          12          14          10.5       77%         3.45     333       15          12.3         29      83%          13

B. Political Science                        3     16            12          15          18          15         83%         3.65     357       17.5        14.3         34      92%          16.5

B. Politics, Philosophy & Economics         3     19             7          16          20          16.5       88%         3.85     370       20          16.2         38      97%          19

B Public Policy                             3     16            12          15          18          15         83%         3.65     357       17.5        14.3         34      92%          16.5

B. Design ‡ **                              3     Selection based on completion of Australian Year 12 or equivalent, submission of a portfolio and interview.
B. Visual Arts ‡ ** o                       3     Visit soad.cass.anu.edu.au/students/apply/bachelor-design-visual-art for further information, including application closing dates.

Diploma of Liberal Studies                  1       5           24 (best 6) 10          12          8          72%         3.25     305       11          10.8         25      75%           9

Diploma of Musico ‡                         1       5           24 (best 6) 10          12          8          72%         3.25     305       11          10.8         25      75%           9

Diploma of Creative Design                  1       5           24 (best 6) 10          12          8          72%         3.25     305       11          10.8         25      75%           9

ANU College of Asia & the Pacific
B. Asia-Pacific Affairs**                   4     12            19          13          15          11.5       78%         3.5      338       15.5        12.7         30      85           14

B. Asian Studies                            3     11            20          12          14          10.5       77%         3.45     333       15          12.3         29      83%          13

B. International Security Studies           3     16            12          15          18          15         83%         3.65     357       17.5        14.3         34      92%          16.5

B. Pacific Studies                          3     11            20          12          14          10.5       77%         3.45     333       15          12.3         29      83%          13
B. Philosophy (Hons)
                                            4     22 (best 4)    5          18          22          17.5       96%         3.95     381       23          18           42      100%         20
Asia & the Pacific ‡ **

ANU College of Business & Economics
B. Accounting                               3     15            15          15          17          14         81%         3.60     350       17          13.4         32      89%          15.5

B. Actuarial Studies                        3     20             6          17          21          17         89%         3.90     373       21          16.6         39      98%          19

B. Business Administration                  3     15            16          14          16          13.5       80%         3.55     348       16.5        13.4         31      88%          15

B. Commerce                                 3     15            16          14          16          13.5       80%         3.55     348       16.5        13.4         31      88%          15

B. Economics                                3     15            15          15          17          14         81%         3.60     350       17          13.6         32      89%          15.5

B. Finance                                  3     15            15          15          17          14         81%         3.60     350       17          13.6         32      89%          15.5

B. International Businesso                  3     15            15          15          17          14         81%         3.60     350       17          13.6         32      89%          15.5

B. Statistics                               3     15            15          15          17          14         81%         3.60     350       17          13.6         32      89%          15.5
B Finance, Economics & Statistics
(Hons) o
                                            4     22 (best 4)    5          18          22          17.5       96%         3.95     381       23          18           42      100%         20

B. Social Sciences (Hons Actuarial
Studies & Economics)** •
                                            4     20             6          17          21          17         89%         3.90     373       21          16.6         39      98%          19

20     The Australian National University
ENTS
ll admission requirements does not automatically guarantee entry.

                                                                                       Australian   Foundation      Prerequisites and assumed knowledge
                                                                                       Year 12      studies
                                                                                                    programs 12
an School India      USA            USA 10   Gao Kao 11                                             Overall grade   Prerequisite Subjects
 ificate  AISSC 9                   (ACT                                                            average         (guide only)
                     SAT 10         score)
9        (best 4     (Out of 1600            Shanghai   Jiangsu   Hainan   Other
         subjects)   (March 2016             660        480       900      provinces
                     onwards)                                              750

         13          1170           23       462        336       630      525         80           74%

         13          1170           23       462        336       630      525         80           74%

         13          1170           23       462        336       630      525         80           74%

         13          1170           23       462        336       630      525         80           74%

         13          1170           23       462        336       630      525         80           74%

         13          1170           23       462        336       630      525         80           74%

         13          1170           23       462        336       630      525         80           74%

         16.5        1270           26       502        365       684      570         90           87%
                                                                                                                    Commencement in Semester 2 is possible but depends on existing language skills
         13          1170           23       462        336       630      525         80           74%
                                                                                                                    (spoken and written). This option is not available to beginners.

         13          1170           23       462        336       630      525         80           74%

                                                                                                                    Music applicants wishing to major in Performance must audition. Visit music.anu.
         13          1170           23       462        336       630      525         80           74%             edu.au/future-students/apply/performance-auditions for further information, including
                                                                                                                    application closing dates.
         16.5        1270           26       502        365       684      570         90           87%

         19          1370           29       568        413       774      645         96           94%             Assumed knowledge - Maths

         16.5        1270           26       502        365       684      570         90           87%

dates.

          9          1090           21       446        324       608      506         70           59%
                                                                                                                    Must meet subject prerequisites for Bachelor degree prior to admission to the Diploma.
          9          1090           21       446        324       608      506         70           59%
                                                                                                                    AMEB Grade 5 or equivalent, or pass audition held by the ANU School of Music.
          9          1090           21       446        324       608      506         70           59%             Must meet subject prerequisites for Bachelor degree prior to admission to the Diploma.

         14          1180           24       469        341       639      533         82           77%

         13          1170           23       462        336       630      525         80           74%

         16.5        1270           26       502        365       684      570         90           87%

         13          1170           23       462        336       630      525         80           74%

%        20          1470           32       607        442       828      690         99           97%

         15.5        1230           25       485        353       662      551         87           83%             Assumed knowledge - Maths
                                                                                                                    Advanced Maths. (ACT: Specialist Mathematics (Major/Minor) (160+)/Specialist
         19          1390           30       NA         NA        NA       NA          97           95%
                                                                                                                    Methods(Major/Minor) (160+), NSW: Mathematics Extension 1 (Band E3) or equivelant.)
         15          1220           25       482        350       657      548         86           82%

         15          1220           25       482        350       657      548         86           82%

         15.5        1230           25       485        353       662      551         87           83%
                                                                                                                    Assumed knowledge - Maths
         15.5        1230           25       485        353       662      551         87           83%

         15.5        1230           25       485        353       662      551         87           83%

         15.5        1230           25       NA         NA        NA       NA          87           83%

%        20          1470           32       NA         NA        NA       NA          99           97%             Advanced Maths. (ACT: Specialist Mathematics (Major/Minor) (160+)/Specialist
                                                                                                                    Methods(Major/Minor) (160+), NSW: Mathematics Extension 1 (Band E3) or equivelant.)
         19          1390           30       NA         NA        NA       NA          97           95%

                                                                                                                                                                               3 October 2019 4:21 PM
                                                                                                                                             2020 International Undergraduate Student Guide    21
This table should be used by
                                                       International qualifications
students who are NOT an                                Students with qualifications not listed in this table are encouraged to apply
Australian citizen, permanent                          as equivalent results in other exams may be acceptable for admission.
resident of Australia
or New Zealand citizen.                                Malaysia      Malaysia    UK                      Singapore Canada          Canada    Korea         Hong         French        IB 8   Indian School India
                                                       STPM 2        MICSS       A Levels 3              A Levels 4 (Ontario)      (British  CSAT 6        Kong         Baccalaureate        Certificate   AISSC 9
                                            Duration

                                                       (best 3       UEC 2                                          OSSD 5         Columbia)               DSE 7                                           (best 4
                                                                                                                                                                                             ISC 9
                                            (years)

                                                       subjects)                 (best 3     (best 4                                                                                                      subjects)
                                                                     (best 5     subjects)   subjects)                             BCCG 5                  (best 4
Undergraduate program1                                               subjects)                                                                             subjects)

ANU College of Engineering & Computer Science
B. Advanced Computing (Hons)                   4       16            12          15          18          15           83%         3.65         357         17.5        14.3            34    92%          16.5

B. Advanced Computing R&D (Hons)**             4       22 (best 4)    5          18          22          17.5         96%         3.95         381         23          18              42    100%*        20

B. Applied Data Analytics                      3       19             9          16          20          16           87%         3.80         368         19.5        16              37    96%          18.5

B. Engineering (Hons)                          4       16            12          15          18          15           83%         3.65         357         17.5        14.3            34    92%          16.5

B. Engineering (R&D) (Hons) **                 4       22 (best 4)    5          18          22          17.5         96%         3.95         381         23          18              42    100%         20

B. Information Technology                      3       11            20          12          14          10.5         77%         3.45         333         15          12.3            29    83%          13

B. Software Engineering (Hons)                 4       16            12          15          18          15           83%         3.65         357         17.5        14.3            34    92%          16.5

Diploma of Computing                           1         5           24 (best 6) 10          12           8           72%         3.25         305         11          10.8            25    75%           9

ANU College of Law
B. Laws (Hons)                                 4       21             5          17          21          17           91%         3.90         376         22          17.2            40    99%          19.5

ANU Joint Colleges of Science
B. Biotechnologyo                              3       11            20          12          14          10.5         77%         3.45         333         15          12.3            29    83%          13
B. Environment & Sustainability                3       11            20          12          14          10.5         77%         3.45         333         15          12.3            29    83%          13
B. Environment & Sustainability
                                               4       19             9          16          20          16           87%         3.80         368         19.5        16              37    96%          18.5
(Advanced) (Hons)
B. Geneticso                                   3       16            12          15          18          15           83%         3.65         357         17.5        14.3            34    92%          16.5
B. Health Scienceo ‡ **                        3       16            12          15          18          15           83%         3.65         357         17.5        14.3            34    92%          16.5

B. Mathematical Scienceso                      3       19             9          16          20          16           87%         3.80         368         19.5        16              37    96%          18.5

B. Medical Scienceo                            3       16            12          15          18          15           83%         3.65         357         17.5        14.3            34    92%          16.5
B. Philosophy (Hons) Science ‡ **              4
B. Philosophy (Hons) Science [ANU]/                    22 (best 4)    5          18          22          17.5         96%         3.95         381         23          18              42    100%         20
                                               4
B. Science (Hons) [NUS] ‡ ** o
B. Psychology (Hons)                           4       19             9          16          20          16           87%         3.80         368         19.5        16              37    96%          18.5
B. Science                                     3       11            20          12          14          10.5         77%         3.45         333         15          12.3            29    83%          13
B. Science (Advanced) (Hons)                   4       19             9          16          20          16           87%         3.80         368         19.5        16              37    96%          18.5
B. Science (Psychology)                        3       11            20          12          14          10.5         77%         3.45         333         15          12.3            29    83%          13

D. Science                                     1         5           24 (best 6) 10          12           8           72%         3.25         305         11          10.8            25    75%           9

ANU Wide
ANU Express                                  0.5         8           CC          11          13           9           75%         3.35         320         13          11.5            27    79%          11
Flexible Double Arts, Social Sciences,
                                               4
Business and Science
Flexible Double Engineering and                        Admission requirement is the higher cut-off of the two degrees, including prerequisites.
                                               5
Advanced Computing
Flexible Double Law                            6

1    The University reserves the right to alter or discontinue its programs as required.          5      OSSD average of best 6 grade 12 University Preparation Courses or University/
     Please note that not all degrees are available to commence in Semester 2. The                       College Preparation Courses, including English (ENG4U). BCCG average from
     scores published should be used as a guide for the listed year only, and the                        all grade 12 subjects except Graduation Transition (A=4, B=3, C+=2.5, C=2,
     University may vary these requirements at any time.                                                 C-=1, F=0).
2    STPM best of 3 subjects (A=7, A-=6, B+=5, B=4, B-=3, C+=2, C=1). UEC best                    6      Korea CSAT aggregate is the sum of the four standard scores in Korean
     5 subjects (A1=1, A2=2, B3=3, B4=4, B5=5).                                                          Language, Mathematics and Science (best 2 scores) or Social Studies
3    UK GCE A Levels best 3 or best 4 subjects, whichever provides the higher                            (best 2 scores).
     rank (A*=6, A=5, B=4, C=3, D=2, E=1). All A Level exams must be taken in the                 7      HKDSE best 4 subjects excluding Chinese Language, Physical Education,
     same academic year, with the exception of one subject which can be from the                         Technology and Living, Tourism and Hospitality, Health Management and Social
     preceding or following year.                                                                        Care, and Religious Studies (5**=6, 5*=5.5, 5=5, 4=4, 3=3, 2=2, 1=1).
4    Singapore A Levels entry for all programs (except Law) is the total of the best 3            8      Students completing the International Baccalaureate, both in Australia and
     H2 subjects (A=5, B=4, C=3, D=2, E=1) and the best H1 subject (A=2.5, B=2,                          overseas, are encouraged to apply through the University Admissions Centre
     C=1.5, D=1, E=0.5). The H1 subject may be content-based, General Paper or                           (www.uac.edu.au) as they may be eligible for subject adjustment factors. If
     Knowledge & Enquiry. Mother tongue cannot be included in the calculation.                           students choose to apply directly to the ANU instead, they will not be eligible
                                                                                                         for subject adjustment factors and are required to nominate the ANU to receive
                                                                                                         their results directly through the IBO website.

22    The Australian National University
Australian   Foundation      Prerequisites
                                                                                           Year 12      studies
                                                                                                        programs 12
an School India      USA            USA 10       Gao Kao 11                                             Overall grade   Prerequisite Subjects
 ificate  AISSC 9                   (ACT                                                                average         (guide only)
                     SAT 10         score)
9        (best 4     (Out of 1600                Shanghai   Jiangsu   Hainan   Other
         subjects)   (March 2016                 660        480       900      provinces
                     onwards)                                                  750

                                                                                                                        Advanced Maths. (ACT: Mathematical Methods (Major)/Further Mathematics (Major)/
         16.5        1270           26          502         365       684      570         90           87%
                                                                                                                        Specialist Mathematics/Specialist Methods (Major), NSW: Mathematics or equivalent.)
                                                                                                                        Advanced Maths. (ACT: Specialist Mathematics (Major/Minor)/Specialist
%*       20          1470           32          607         442       828      690         99           97%
                                                                                                                        Methods(Major/Minor), NSW: Mathematics Extension 1.)
         18.5        1350           28          554         403       756      630         95           93%             Assumed knowledge - Maths

         16.5        1270           26          502         365       684      570         90           87%             Advanced Maths. (ACT: Mathematical Methods (Major)/Further Mathematics (Major)/
                                                                                                                        Specialist Mathematics/Specialist Methods (Major), NSW: Mathematics or equivalent.)
%        20          1470           32          607         442       828      690         99           97%             Assumed knowledge - Physics.
         13          1170           23          462         336       630      525         80           74%             Advanced Maths. (ACT: Mathematical Methods (Major)/Further Mathematics (Major)/
         16.5        1270           26          502         365       684      570         90           87%             Specialist Mathematics/Specialist Methods (Major), NSW: Mathematics or equivalent.)

          9          1090           21          446         324       608      506         70           59%             Must meet subject prerequisites for Bachelor degree prior to admission to the Diploma.

         19.5        1430           31          594         432       810      675         98           96%

         13          1170           23          462         336       630      525         80           74%             Chemistry. (ACT: Chemistry (Major); NSW: Chemistry or equivalent.)
         13          1170           23          462         336       630      525         80           74%

         18.5        1350           28          554         403       756      630         95           93%

         16.5        1270           26          502         365       684      570         90           87%             Chemistry. (ACT: Chemistry (Major); NSW: Chemistry or equivalent.)
         16.5        1270           26          502         365       684      570         90           87%             Assumed knowledge - Chemistry
                                                                                                                        Advanced Maths. (ACT: Specialist Mathematics (Double Major), NSW: Mathematics
         18.5        1350           28          554         403       756      630         95           93%
                                                                                                                        Extension 2 or equivalent.)
         16.5        1270           26          502         365       684      570         90           87%             Chemistry. (ACT: Chemistry (Major); NSW: Chemistry or equivalent.)

%        20          1470           32          607         442       828      690         99           97%

         18.5        1350           28          554         403       756      630         95           93%
         13          1170           23          462         336       630      525         80           74%
         18.5        1350           28          554         403       756      630         95           93%
         13          1170           23          462         336       630      525         80           74%
                                                                                                                        Must meet subject prerequisites for Bachelor degree prior to admission to the
          9          1090           21          446         324       608      506         70           59%
                                                                                                                        Diploma.

         11          1130           22          455         332       621      518         75           NA              CC = case by case

                                     9       ISC average from marks in English and best 3 externally examined subjects.         ‡    This degree program has further selection criteria in addition to academic
                                             AISSC total of best 4 externally examined subjects (A1=5, A2=4.5, B1=3.5,               results.
                                             B2=3, C1=2, C2=1.5, D1=1, D2=0.5).                                                 **   The results listed in this table are the minimum required for consideration.
                                     10      As well as presenting SAT or ACT results, students must also present:                   Selection is case-by-case and requires approval from the academic area.
                                             US-accredited high school diploma with an overall WGPA of 3.2 out of 4.0           o    This program is only available for Semester 1 (February) commencement.
                                             (programs with an ATAR requirement below 90) or WGPA of 3.5 out of 4.0                  Any exceptions are at the discretion of the academic area.
                                             (programs with an ATAR requirement of 90+). Students applying for entry to a
                                             Diploma program require a GPA of at least 2.0 out of 4.0.                          •    A limited number of places are available in this program. It can only be
                                                                                                                                     commenced mid-year at National University of Singapore, and offers must be
                                     11      Gao Kao requirements are for tests taken from 2017 onwards. Students who
                                                                                                                                     accepted by the preceding February.
                                             previously sat the Gao Kao with different total marks (Shanghai 600, Zhejiang
                                             810) will be assessed using the university's previous requirements. Please
                                             contact the Admissions Office for further information if this applies to you.
                                     12      Acceptable Foundation programs include (but not limited to): ANU College,
                                             Monash, U Melbourne, U Adelaide, U Sydney, UNSW, UQ, and UWA. The ANU
                                             College of Business and Economics also accepts Foundation results from:
                                             Renmin U, Shanghai U of Finance & Economics, Tsinghua U, Xiamen U.

                                                                                                                                                 2020 International Undergraduate Student Guide
                                                                                                                                                                                   3 October       23 PM
                                                                                                                                                                                             2019 4:21