L 'Unione - Italiana
If your browser does not support JavaScript, please read the page content below:
L 'Unione - Italiana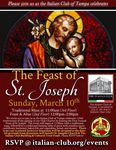 2 1731East 7th Avenue Tampa, Florida 33605 (813) 248-3316 www.italian-club.org Club Office Hours Monday-Friday, 9:00am-5:00pm Cemetery Hours Open Daily 8:00am-3:00pm (Located at 26th St. & 24th Ave) MISSION STATEMENT The mission of L? Unione Italiana is to preserve and honor the culture, traditions and heritage of the Italian Community and to maintain the historical facility as a functioning memorial to the working class immigrants. We will support this mission through the dues and contributions provided by the members, their families, friends, and government.
In return we will add value to the membership by providing social activities, fellowship, Italian arts and culture;these activities will provide for growth and stability in the membership, creating a safe and comfortable environment for both members and employees. As the oldest historical leader and the voice of the Italian community, we will operate in an environment characterized by the highest ethical standards and provide open and honest communication with the TABLE OF CONTENTS MARCH 2019 March 7th Buildings Alive - Ybor Architecture Hop March 8th CRUSH Happy Hour March 10th Feast of St.
Joseph March 16th St. Patrick's Parade Bleachers & After Party March 22nd CRUSH Happy Hour APRIL 2019 April 4th Spaghetti Dinner Fundraiser April 5th Lena Prima Live! April 5th Krewe of Italia Outdoor Bocce Tournament April 6th Italian Heritage Day April 7th WineFest of Italy April 12th CRUSH Happy Hour April 26th CRUSH Happy Hour Welcome New Members ___ 4
2019 Event Calendar ___ 4
Feast of St. Joseph ___ 5
St. Patrick's Parade Bleachers ___ 6
IC Networking Group ___ 7
Italian Language Classes ___ 8
Theater Show @Club ___ 9
125 Year Events Update ___ 10
Spaghetti Dinner Fundraiser...10-11 Club Summer Picnic...12-13 Summer Bocce Tourny...14-15 Club Dinner Cruise...16-17 Milestones...18-19 Festa Italiana Update...20-21 Lena Prima Live! ___ 22
Italian Heritage Day ___ 23
WineFest of Italy ___ 24
Festa $5 Raffle ___ 25
IC Gift Shop Blow Out Sale ___ 26
Festa Scholarship ___ 27
Italian Cookie Booth Updated ___ 27
Ladies Auxiliary Update ___ 28
LAX Themes 'n Tea ___ 29
LAX Women of Excellence...30-31 Santa Lucia Follow Up...32-33 CRUSH Happy Hour...34-35 Krewe of Italia News...36-37 Cemetery Committee News...38-39 Thank you to our hardworking newsletter development and production team! Bravo! - Design/ Production:Mark Stanish, Jr, - Editor:Barbara Pool - Staff Writer(s):Gilda Capitano Check Out Page 4 of this newsletter for a full 2019 Italian Club Event Calender.
Please mark your calendar for these exciting events and activities at the Club.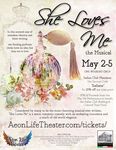 3 Dear Italian Club Family, First, let me start by thanking each of you for renewing your Italian Club Membership for 2019. I am pleased to report that we have over 600 members currently in the Club. This is a great accomplishment for us, and that number will hopefully grow each month as we welcome more and more new members into our roster. Membership to our Club, and participation in the events, is the backbone of our mission and vital to our continued success. If you have a friend or family member in mind who would like to join, please encourage them to visit our website, where information and application can be found or contact Mark Stanish at the Italian Club Office at mark@italian-club.org.
I think I say this every year - but, its hard to believe another year as gone by and we are just a couple months away from our Annual Festa Italiana Weekend. By now I am sure many of you have heard that some changes have been made to the format for this year. I encourage you to visit page 21of this newsletter, and read the letter written by our Festa Committee Chairperson, Joe Capitano Jr. I believe the line-up this year is going to be a great one, with several days of activities lined up associated with this year's event. I am look forward to seeing all of you throughout Festa Weekend. Please spread the word!
Friday, April 5th - Lena Prima Live! (see page 22) Saturday, April 6th - Italian Heritage Day (see page 23) Sunday, April 7th - WineFest of Italy (see page 24) As I mentioned in our previous newsletter, the Italian Club is again celebrating a milestone year - with 2019 being our 125th Anniversary of the L'Unione Italiana Charter. Another banner year means that our management team and our various committees, clubs, & groups are busily working to put together a variety of events that celebrate the occasion. While many of these events are still in their planning stages, I encourage you to mark these dates on your calendar and check out the write-ups in this newsletter regarding each event.
Each event that we are planning this year is tied to our history in some way, bringing back our "old" events in a new way that is more in line with what our members enjoy. These events will be open to the public, and as always, these are fundraisers for the Italian Club and our ongoing efforts to preserve and maintain both our historical venue and our mission.
Thursday, April 4th - Spaghetti Dinner Fundraiser (see page 10-11) Saturday, June 22nd - Italian Club Summer Picnic (see page 12-13) Saturday, June 22nd - Summer Picnic Bocce Tournament (see page 14-15) Saturday, November 16th - Italian Club Dinner Cruise Celebrating 125 Years (see page 16-17) In closing - I wanted to share with you that the Club will be getting some much needed T.L.C. - with a large restoration and preservation project beginning in mid-late March. This work is only possible because of the on-going support of our members, friends, families, and community sponsors. I encourage you to continue your support of our events and endeavors so that we can continue to enrich our mission and preserve our Club.
Sal Guagliardo, Italian Club President MESSAGE FROM THE PRESIDENT... Sal Guagliardo Board President Board Of Directors Sal Guagliardo (President), Grace Ippolito (Vice-President), Townsend Belt (Secretary), Jay Anthony(Treasurer), Kathy Perez-Dutton, Don Bodie, Rick Califano, Dennis Costantino Jr., Sharon Mangione, Michelle Cardamone, Vince Sinardi, Jamie Granell, Gianna Tagliarini-Caravella, Sam Manna, Doug Dallio, and Louis Minardi, Gilda Capitano ADVISORY BOARD Joseph Capitano, Jr. Joe Capitano, Sr. (Immediate Past President)
4 2019 ITALIAN CLUB EVENT CALENDAR We know everyone has busy schedules, and calendars fill up quickly.
We wanted to take the opportunity to share our current 2019 Calendar of Events with you in hopes that you can plan to attend these exciting events with your friends and family! We are working hard to make sure members have an opportunity to attend a variety of events throughout the year! April 4 ? Spaghetti Dinner Fundraiser 5 - Lena Prima Live! 5 ? Krewe Festa Bocce 6 ? Italian Heritage Day 7 ? WineFest of Italy 12? CRUSH Happy Hour 26 ? CRUSH Happy Hour May 2 through 5 ? "She Loves Me" Theater Show 10 ? CRUSH Happy Hour 11? LAX Themes 'n Tea 24 ? CRUSH Happy Hour 26 ? Memorial Day Ceremony @Cemetery June 10 through 14 ? Campo Italiano 14 ? CRUSH Happy Hour 22 ? Italian Club Summer Picnic & Bocce 28 ? CRUSH Happy Hour 29 ? Havanna Nights Event (tentative) July 7 ? Italian Heritage Day @Rays Game 11through 14 ? Theater Show 12 ? CRUSH Happy Hour 26 ? CRUSH Happy Hour August 9 ? CRUSH Happy Hour 18 ? Annual Summer Seafood Boil 23 ? CRUSH Happy Hour September 13 ? CRUSH Happy Hour 14 ? Krewe of Italia Carnelvale 27 ? CRUSH Happy Hour October 4 ? Krewe of Italia Indoor Bocce 11? CRUSH Happy Hour 12 ? LAX Women of Excellence 25 ? CRUSH Happy Hour November 2 ? Cemetery Clean Up Day 3 ? Picnic with the Past 8 ? CRUSH Happy Hour 16 ? 125 Year Celebration Dinner Cruise 22 ? CRUSH Happy Hour December 8 ? Breakfast with Santa (tentative) 12 ? Italian Club Christmas (tentative) 13 ? CRUSH Happy Hour Christmas 27 ? CRUSH Happy Hour Pre-New YEars The Italian Club of Tampa has become an integral part of the community, and we strive to fulfill our mission each and every day.
Our most important method of honoring this mission is through the dues and contributions provided by the members, their families, friends, and local businesses. We thank you all for your support of the Club! "Be nve nuto" TO OUR NEW ITALIAN CLUB OF TAMPA MEMBERS David Michael Ingram Brian & Kimberly Ciccarelli Gary & Diane De Michele Jacqueline DeMayo Randazzo & Marcela Filice Bernard Arenas, III Julie Ann Tamborello Joseph "Anthony" Franco, III Peter & Valerie Zummo Thomas & Marissa Sander William Storm Beth Christo

7 ITALIAN CLUB PROFESSIONAL NETWORKING ORGANIZATION - UPCOMING MEETING SCHEDULED... On February 27th at 6:30pm, the Italian Club hosted its second networking meeting for professional from all industries. The networking club is at its infancy and working towards electing officers and developing a professional and social agenda. It? s a great time to get involved. Reach out to friends and families, members and non-members! Everyone is welcome. For more information please contact Gianna Caravella at Carafinkarini@hotmail.com or Kathy Dutton at Katd1218@hotmail.com THE ITALIAN CLUB OF TAMPA IS NOW ON INSTAGRAM! We are excited to share with you that after many member inquiries and requests, the Italian Club is now on INSTAGRAM! As social media grows and becomes and more useful marketing tool, its important for our historic Club to remain visible in the community.
We will utilize this platform to share photos of Club events, historical images, wedding and client event images, and more - all in an effort to showcase our incredible building! If you are on Instagram, you can search for us at: ItalianClubofTampa BUT WAIT - please remember that the Italian Club is also on Facebook, and we utilize Facebook heavily to promote our events and activities in the community. We encourage you to visit our page, and "LIKE" it so that you can stay update with what's happening at the Club.
If you are on Facebook, you can search for us at: Italian Club of Tampa
8 CONVERSATIONAL ITALIAN, WITH ENERGY! ? Aspetta?? - This is always the signal that she? s about to clarify something for the class, and for everyone to give her their full focus. ? Dov? è la stazione del treno?Where is the train station? But this is not a simple memorization. Leona is teaching the building blocks that allow her students to build their own sentences, in a fun, social, and energetic style that matches her personality. The Italian Club of Ybor recruited her to teach Italian in eight week doses, filling a long-requested demand from the membership, and the response has been overwhelming.
Natasha and Johnny Ray are traveling to Italy in May. Sally Barcello wants to communicate better with her Sicilian family. Andrew Barron, already taking individual lessons with Leona, likes to practice with a larger group. Buzz ? Ciccio?Bruno believes that language is the first critical step in truly understanding Italian culture and history, the mission of the Italian Club. Their progress has been wonderful. Halfway through the course, this first wave of enthusiastic couples and singles (15 in all) have learned proper pronunciation, nouns, prepositions, articles, interrogatives, and so much more.
And have loved every minute of it, including the optional post-class social at Gaspar?
s! In their words: ? I like the people. Abig group makes it more enjoyable.?- Sharon Barron ? Class is run in such a way that everyone helps each other find the answer. It? s cohesive, friendly, and non-threatening. That? s how you learn.?- Susan Bruno ? We will absolutely keep doing this. We encourage everyone who wants to learn Italian to take these lessons.?- Russ & Lisa Rossi ? The class truly exceeded my expectations. I feel language is an important part of the culture.? - Dennis Costantino, the board member most responsible for organizing this course. The future looks bright. Many in this group want to continue their journey with another eight weeks starting in April.
In addition, Leona is already fielding calls for a second wave of beginners, and would love to start a third wave for intermediate speakers who are already conversational but know they need polish.
Next Schedule: April 11th through May 30th LEVEL 1 (Beginners) - 6:00pm-7:00pm. $150 fee (includes course book) LEVEL 2 - 7:30pm-8:30pm, $130 fee The next session of classes will begin April 11th and last for 8 weeks, ending on May 30th. In order to take Level 2, you need to have taken Level 1or have prior approval from instructor. All fees must be paid prior to first class. If you have any questions about the courses, please contact Dennis Costantino at 330smg@gmail.com. If you would like to sign up for classes, please contact Mark Stanish at mark@italian-club.org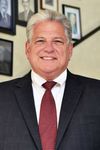 10 Dear Italian Club Members & Friends, We are pleased to share with you that the Italian Club of Tampa will be celebrating yet another milestone year in 2019, as our L? Unione Italiana charter, the very core of our mission and membership, will be 125 Years Old. Our management team at the Club, alongside our Board of Directors and various committees and volunteers have developed a series of events that pay tribute to our Membership and resurrect events that have not occurred in decades. Throughout 2018, as we were all reminded of our Club and our Building?
s rich history, we learned of many events that our Club once held throughout Tampa.
These events focused on the importance of our Italian Club mission, while also enriching our membership, and showcase our role and importance in Tampa? s expanding community. We are pleased to share with you that we have developed a series of events celebrating our 125th Anniversary of L? Unione Italiana with a focus on our members and coming together in ways that bring our history back to life. In the following few pages, you'll learn of a variety of events that are being offered to showcase our Club and our members. The participation of our members is incredibly important to the success of the Club?
s events, especially this year as we are working towards bringing old events back to life with new ideas and new vision. All of these events will be opportunities for the Club to do continue to do some much-needed fundraising. All proceeds raised from the events go towards to ensuring that our mission is at the forefront of our efforts, and the our historical venue is preserved for generations to come. Please mark your calendars for these events: SPAGHETTI DINNER FUNDRAISER Thursday, April 4th - 5:30pm-8:30pm @the Italian Club of Tampa (see promotional materials on at right, page 11) April 4th, 1894 was the day our Club charter was signed and we invite you to join us as we kick off this milestone year by coming together as we have always done ? over a delicious plate of spaghetti and meatballs! Historical photos show that we often held large dinner style dinner banquets and fundraisers with our members.
We wanted to kick off this milestone year by bringing this family-dinner style event back to life!
Our CRUSH Happy Hour Catering Team, led by Chef Enzo Pardo will be preparing the evenings meal using recipes passed down through generations. Having a member of the Club prepare the meal using family recipes was an important element of this kick-off event. Attendees are in for a delicious meal among friends and family, with great music and camaraderie! A cash bar will be available during this event as well. This event is open to the public, and it will be a family-friendly event. All tickets for this event must be purchased in advance - no tickets will sold at the door. All proceeds generated from this event will go towards the Italian Club Building & Cultural Trust, a recognized 501C3 organization.
To purchase tickets, please visit: italian-club.org/ events
12 SUMMER PICNIC & BOCCE TOURNAMENT Saturday, June 22nd - 11:00am-3:00pm @Julian B. Lane Park FREE TO ATTEND - OPEN TO MEMBERS & NON-MEMBERS (see promotional materials on at right, page 13) Did you know that the Italian Club of Tampa used to hold annual picnic's throughout Tampa Bay that welcomed hundreds and thousands people? These outings brought together members of the Club, as well as immediate and extended family members for a free afternoon of fun and activity. With that said, we are excited to share with you that we will be resurrecting the Annual Italian Club Summer Picnic on Saturday, June 22nd 2019, from 11:00am-3:00pm, at Julian B.
Lane Park in downtown Tampa, right on the Hillsborough River.
In hosting the event, we want to focus our energy on an event that celebrates our members and the camaraderie between families, friends, and the greater Tampa community. This will be a family-friendly event, that is FREE of charge to attend. The park we have selected offers a large grassy area for us to host a bocce tournament, a playground and splash pad for children and grandchildren, tennis courts, basketball courts, paddle boarding, and more. Our hope is that not only will our members attend, but that you will invite your extended families, friends, neighbors, and colleagues to join us as well.
The goal is to put on an event that is free to attend that can hopefully become an annual event for our Club. Food is an important aspect of all events, especially ones for our Club. Right now, this event is a "BYO" Event - meaning members can bring your own coolers and snacks for the day. We are working with the city on alternatives, like an Italian Ice Vendor and Italian Food Truck, but that has not been finalized yet. We encourage you to bring lawn chairs, blankets, etc. as well and enjoy the afternoon in the park! We will be providing a DJ for the entire event!. We hope that you, your friends and family will join us for this event.
More information will be sent in the coming weeks once all details have been finalized. As a member of the Club, you play an integral role in our success, and your participation in events such as this is important. If you plan to attend, please take a moment and RSVP (for free) at the following website: RSVP @ italian-club.org/ events
15 ITALIAN CLUB SUMMER PICNIC & BOCCE TOURNAMENT Saturday, June 22nd - 11:00am-3:00pm @Julian B. Lane Park (see promotional materials on at left, page 14) Bocce has become one of the most popular activities for both our members and non-members. Italian immigrants coming to American brought the game with them, and it still exists today as a popular backyard game. The Club has capitalized on the popularity of the game by hosting numerous tournaments throughout the year, many of which are sponsored by the Krewe of Italia.
In an effort to put our culture on display, and provide an afternoon activity to occur concurrent to the Summer Picnic, the Club will be hosting an Outdoor Bocce Tournament in one of the grassy areas included with our event space..
Gather up your teams and lets play some BOCCE! There will be 4 courts of bocce play, and we have openings for 24 teams. Each team will be a 4-person team, with a team name. The play will be bracket style, similar to what we have done in the past. The entry fee to play is just $180 per team. Prizes will be awarded to the winning team. Our hope is to have this Summer Picnic & Bocce Tournament become an annual event for the Club and community. If you have any questions, or if you would like to enter a team, please contact Mark Stanish at the Italian Club Office (813-248-3316) or via email at mark@italian-club.org.
Space is limited for this year?
s Bocce Tournament, so make sure to get your teams in early! SUMMER PICNIC BOCCE TOURNAMENT 4 Person Team - $180/ entry fee - only 24 teams available $500 Court Sponsor - only 4 available $100 "Sponsor-A-Spot" - only 50 available CAN'T ATTEND BUT TO SUPPORT THE EVENT? WANT TO PROMOTE YOUR BUSINESS? WANT TO SHOWCASE YOUR FAMILY NAME? Lastly, because this event is about celebrating our members, both past and current, we are offering our members an opportunity to ?Sponsor-A-Spot?at the event. We will be working with a local printer to develop traditional Yard Signs (on metal stakes), that will be two sided.
These signs, measuring 24?
x 18? , will be printed in color and can include a family name, a business name, a business logo, etc. These signs are available for a $100 donation to the Italian Club Building & Cultural Trust Fund. The funds raised from these signs will go towards the ongoing charitable endeavors of the Italian Club ? which are used to preserve our building, and support our mission.
16 CELEBRATING THE 125TH ANNIVERSARY OF L'UNIONE ITALIANA DINNER CRUISE & PARTY Saturday, November 16th - 7:00pm-11:00pm (see promotional materials on at right, page 17) Did you know that way back July of 1911, newspapers wrote stories of a large dinner cruise, with over 600 Italians aboard, enjoying Italian recipes, as they made their way to St.
Petersburg and Anna Maria Key"? Its true! Our history is filled with stories just like this one, of members, families and friends coming together to celebrate Italian culture and heritage in fun ways with special focus being placed on camaraderie. 2019 is all about making sure our members have opportunities to come together to build lasting friendships and bring families, both young and old together! To honor our 125 Years, we are pleased to share with you that the Italian Club of Tampa is partnering with Tampa? s Yacht Starship, to charter the largest of their vessels, for a private four-hour evening cruise complete with an array of food, drinks, and music.
The "L'Unione Italiana Dinner Cruise" will bring back to life the 1911Cruise - with two floors of food and drinks, and a top floor party deck with outdoor seating, music and dancing. This cruise will be a celebration of over 125 Years of Italian Club Membership and our continued efforts to maintain and preserve our mission for generations to come.
The final details of this cruise are still being finalized. We intend to have a menu with an Italian focus, but that offers opportunity for delicious items that can be enjoyed throughout the evening. Hand-passed appetizers and food stations will be available on two decks, along side fully stocked cash bars. The cruise will include a DJ on the top deck, giving us all the opportunity to celebrate and dance the night away, with the city of Tampa as our backdrop. This event will be open to members, families, friends, etc. ? and we encourage you to share this information with families and friends - and MARK YOUR CALENDAR.
Tickets for this event will be going on sale after Festa, - likely in May/ June. Information on purchasing tickets will be published in the next newsletter. We are asking our members to purchase their tickets earlier for this event, as we need to provide guest counts to the company early. In order to encourage early ticket purchasing, we are offering discounted purchases at the schedule below: THE L'UNIONE ITALIANA DINNER CRUISE CELEBRATING THE 125th ANNIVERSARY OF OUR CHARTER $75.00pp - purchased before July 31st, 2019 $100.00pp - purchased August 1st, 2019 or after **proceeds to benefit the Italian Club Building & Cultural Trust Fund SPONSORSHIP OPPORTUNITIES - The support of the community, both individuals and businesses, has played a very important role in the success of the Club and in support of our mission.
There will be many more opportunities for local business to support this dinner cruise event. More information on this coming soon! If you would like to sponsor, or know of a sponsor, please email Mark Stanish at mark@italian-club.org
18 MILESTONES & ANNOUNCEMENTS... On January 19, 2019, Frances Cusmano and Pedro Zambrano celebrated their marriage at the Italian Club. Frances is the daughter of member, Marie Cusmano and Nelson Cusmano. The cocktail hour was held in the cantina. The reception took place in the Capitano Ballroom. A fabulous time was had by all. If you would like to announce a Milestone in our next newsletter, please send an email to mark@italian-club.org notifying us of what type of announcement it is, who it's for, etc. The more information you can provide the better (we may edit the content to fit).
Daniel Louis Smay (the son of Mr. Roy & Mrs. Dottie Smay) married Nangellie San Inocencio on September 29, 2018 at Nativity Catholic Church. They are both engineers at Jabil, where they met, and spent their honeymoon staying in castles in Ireland. They are presently residing in Tampa. On January 8th 2019, Italian Club Members John & Dee Centinaro attended the Swearing-In Ceremony & Inaugural Ball for Florida Governor Ron DeSantis.
19 Do you have a milestone you want to share? We'd love to feature it in our next newsletter! Please send an email to mark@italian-club.org notifying us of what type of announcement it is, who it's for, etc. The more information you can provide the better (we may edit the content to fit). Past President Joe Capitano, and grandson Matteo Nassif, seen here in the recently uncovered Ybor tunnel. Matteo is the grandson of Joe Capitano Sr., and the daughter of long-time members Matt & Nicole Nassif. Past President Joe Capitano, with his younger grandchildren at the Gasparilla Children's Parade in January 2019.
26 The Italian Club Gift Shop will be hosting an INVENTORY BLOW OUT SALE at Festa Italiana's ITALIAN HERITAGEDAY on Saturday, April 6th during the days festivities. This will be the biggest sale EVER - and a great opportunity to purchase items for friends and family that show off your culture & heritage! EVERYTHING MUST GO! Men's T-Shirts Women's T-Shirts Children's T-Shirts Infant Clothing Hats Visors Tote Bags Key Chains Magnets Books License Plates Stuffed Toys Jewelry Aprons Coffee Cups Espresso Cups Dolls & Figurines & MUCH MORE! SATURDAY, APRIL 6th
27 Scholarship Program The Festa Italiana Committee is excited to share with you that we are now accepting applications for the Festa Italiana Scholarship - which is offered in honor of Nelson Italiano & Italiano Insurance. This is our 18th year offering this scholarship, a $5,000 award to area high school seniors. Here are the criteria: - Be a high school senior graduating in the Spring of 2019 at a Hillsborough County Public or Private School - Be admitted to a four-year college or university for the Fall of 2019 - Be of Italian descent - this is interpreted as having one or more parents, grandparent, or great-grandparent who was born in Italy.
Have a grade-point average of at least 3.5 out of 4.0 (or the equivalent) - Be a United States citizen or permanent resident alien This scholarship is limited to a Hillsborough County student, so students' chances are increased considerably. Please note that the applicant may reside in Pinellas or other counties, but be enrolled in a Hillsborough School. If you would like to have an application emailed to you, please contact Mark Stanish at mark@italian-club,org. Please Note: All applications will be blindly evaluated - means all names, addresses, or distinguishing information that would reveal the applicant's identity or familial background will not be made available to the scholarship evaluators.
Did you know that in 2018 - a small team of volunteers baked over 15,000 cookies for Festa Italiana? YES - OVER 15,000 HOMEMADE COOKIES - baked from recipes handed down through generations. We are proud to share with you that our long tradition of the Italian Cookie Booth will be available during Saturday's - ITALIAN HERITAGE DAY - on April 6th. Make sure to stop by this famous booth and pick up a bag or two of your favorite cookie! Limited quantity available so don't delay! Special thanks to all the volunteers and Italian Club Ladies Auxiliary for their help in making this happen year after year! ITALIAN COOKIE BOOTH
28 Benvenuta Primavera! Once again, the Ladies Auxiliary are at work planning and implementing our goals for 2019. We have begun with a FUN-raiser, You Do the Dishes and continue with our volunteering and fundraising activities. Here are a few upcoming activities: - Fiesta Day Volunteering, February 23 - Cookie Brigade Baking and Bagging, March 12 ? March 28 - FESTA ITALIANA Volunteering, April 5 ? April 7 - Fundraiser, Mother? s Day Themes ? n Tea, May 11 - Campo Italiano, June 10 - 14 - Italian American Women of Excellence, October 12 I am so privileged to stand beside and volunteer with this amazing group of talented ladies.
We enjoy each other?
s company and are welcoming to new members who are interested in joining us. So if you cherish the traditions, culture, and history of the Italian Club, then please reach out to me for information on how to join or further information on any of these events. We are also working on a few more FUN-raisers and would love for you to join us for those as well. Our membership is with women of all ages and educational and professional backgrounds. The Ladies Auxiliary provides great opportunities to see friends, make new acquaintances, and participate in fundraising and FUN-raising activities for The Italian Club.
I and my Officers invite you to join us for membership, social activities, and a sense of community. Grazie!
S h a ro nMa n g io n e , Ladies Auxiliary President FROM THE ITALIAN CLUB LADIES AUXILIARY...
30 NOW ACCEPTING NOMINATIONS All nominations are due by August 15th 2019 Please see page 23 at right for more information on the nomination process...
31 CRITERIA FOR NOMINATIONS: - Nominees may be from the public or private sector, business or industry, education, the arts, entertainment or hospitality, government or law, health or human services, volunteer, entrepreneur and other professions or community organizations.
Nominees will have achieved outstanding success in their chosen fields, whether it is a traditional career or an active career of volunteer service. - Nominees will have resided in the Tampa Bay Area (including Hillsborough, Pasco, Pinellas, and Polk counties) for at least five years.
Nominees will have demonstrated well-rounded professional and community involvement. If the nominee has made volunteer service her primary avocation, the service should demonstrate an understanding of total community need. JUDGING: - The Women of Excellence Awards Committee is comprised of The Executive Board of the Italian Club Ladies Auxiliary, Inc. and one elected member-at-large. These ladies embody high standards of integrity and community service. - The Recipients will be notified by August 18, 2019. DEADLINE FOR NOMINATIONS: - Nominations must be received on the nomination form provided.
The form may not be photocopied. Nominations absolutely must be received by August 15, 2019. Faxed nominations will not be accepted.
To qualify as a nomination, a 100-150 word biography and a black and white or color photograph no larger than 5 x 7 must be included with this application. Please send completed nomination form, biography, and photo to: Italian Club Ladies Auxiliary, Inc. Attn: Loretta Campo 522 Garrard Drive Temple Terrace, FL 33617 ITALIAN AMERICAN WOMEN OF EXCELLENCE The Italian Club Ladies Auxiliary is excited to again be hosting the bi-annual Italian American Women of Excellence Program at the Italian Club on Saturday, October 12th 2019. This very special event recognizes and honors outstanding Italian-American women in the Tampa Bay area.
We are now accepting nominations from our members, families, and friends. The criteria for nominations is listed below. If you have any questions about this event, or the nomination process, please contact Loretta Campo at (813)899-0969, or via email at MCampo1@verizon.net To obtain a nomination form - please email Mark Stanish at mark@italian-club.org. Forms can also be download from the Italian Club Website at https:/ / italian-club.org/ ladies-auxillary/
32 On December 9th, We closed our 100 year celebration with a beautiful Catholic Mass celebrated by Fr. Angel River-Fals SJ, seven Alter servers, soloist Ashley Thunder accompanied by Violet Mendeci. Ysabel Glasser enthusiastically read her essay and was presented as our New Santa Lucia! Then, all processed outside for Fr Angel? s Blessing of the Italian Club building. Everyone enjoyed refreshments of Traditional Santa Lucia Cuccia and Italian Cookies in our elegantly dressed Cantina . It was a joyous occasion and we were blessed by beautiful weather after all!
Special heartfelt thank you? s for making this day so memorable go to...
Jesuit High School, Gilda Capitano, Kim Ciccarello, AnnMarie Hanecki, Sharon Mangione, Violet Mendeci, Santa Lucia Attendants (& parents), Mark Stanish, Lynnette Ciccarello Stine, Ashley Thunder, Ladies of the Auxiliary who baked and decorated!! Photos are courtesy of Kelly with Kazam Photos - thank you Kelly & Kazam! SANTA LUCIA CEREMONY & BLESSING OF THE BUILDING PHOTOS & FOLLOW-UP
34 Our CRUSH Happy Hour has been BUSY these past couple months - and we aren't stopping there. Get ready for a fun and exciting couple months ahead! In the next couple months will we welcome a variety of new guest chefs to dazzle our guests with their culinary delights! We also will be hosting a special night on March 8th in honor of the Caltagirone Brothers. They have done so much for our Club and we want to have a special night to say GRAZIE! We encourage everyone to join us for this special night As always, if you have any questions or want to make a reservation, please contact Maria at CrushHappyHour@gmail.com Birthdays Anniversaries Graduations Engagements Retirements Reunions After Work Krewe Socials Theme Parties Holiday Parties Celebrations & MORE! Looking To Host An Event bu t w itho u t all theadde dco s ts ?
CRUSH Happy Hour is the perfect place to host an upcoming special event! There is no charge to rent the room, and we cover the cost of entertainment and staffing! Guests can enjoy a night of great music, great food, and incredible drinks, all in a beautiful historic, one-of-a-kind venue! If you have any questions or would like to book a party, please contact Maria at CrushHappyHour@gmail.com
36 E cosi che ci piace - That? s the Way We Like It ! Krewe of Italia? s flashmob was a hit for the Gasparilla Parade on January 26th.
During both performances many, many bystanders jumped on in and danced with us. It was a lot of fun with lots of laughs and great memories. Two weeks after that, we danced our way down 7th Avenue for the Sant?Yago? s Knight Parade. Everyone ended up at the Italian Club after the parade to continue celebrating. Krewe of Italia hosted our first indoor bocce tournament of the year on January 18th. We moved the event to the 2nd floor this year, and it was an absolute hit! We capped out at 20 teams, and everyone enjoyed the food, drinks, and fun. Special thanks to Joe Caravella and Don Bodie for setting up the new courts.
And big thanks to Kelly with Kazam Photography for taking the pictures during the event.
Krewe of Italia cooked our famous Italian Sausage sandwiches during Fiesta Day on Saturday, February 23rd in Ybor City. We brought out our float to show everyone where all the fun happens. It was a beautiful day with lots of music, food and laughter. Join us on Friday, April 26th as Krewe of Italia is guest chef during Crush Happy Hour. Come celebrate with us the end of the parade season. Krewe of Italia is a growing family with more new members. Joining us this year is Robert Youngblood, Lana Mills and Beth Christo. Welcome to the family. Have you ever thought about joining the Krewe of Italia? Contact The Krewe Board at koi.italianclub@gmail.com for more information.
To apply, the application is also in the newsletter. Not too sure about joining yet? Then you can be our guest! We have only one more parade remaining. The Rough Rider?
s St. Patrick? s Parade is Saturday, March 16th. The Krewe of Italia has a guest program for $150. This cost provides you with a costume, food, beer and don't forget??. a whole lot of fun. Visit www.kreweofitalia.com to register as a guest for one of the upcoming parades. See you all in Ybor! - Gianna Tagliarini Caravella, Krewe of Italia, President KREWE OF ITALIA NEWS...
38 The Italian Club Cemetery is open from 8:00am-3:00pm pm daily. The membership is welcome to walk the grounds and tour our historic cemetery and honor the many members and families of our Club.
The Cemetery is located at 26th St. & 24th Avenue just outside the heart of Ybor City. FROM THE ITALIAN CLUB CEMETERY COMMITTEE... The Italian Club Cemetery received the following "In Memory Of..." donations: Frances Granell Lillian Thomas Tessie & James Capitano Evelyn Ferreri Estelle Louise (Aguiar) Costantino Italian Club Ladies Auxiliary
40 Italian Club Building & Cultural Trust Fund, Inc. 1731E. 7th Avenue Tampa, FL 33605 NON-PROFIT ORG. US POSTAGE PAID TAMPA, FL Permit No. 2877