Liverpool vs. Manchester - Residential Property Trends - Delph Property Group
Page content transcription
If your browser does not render page correctly, please read the page content below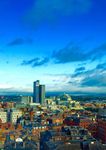 2                                                                                                                                                                                   3

Liverpool and Manchester are
two of the most prominent
cities at the heart of England's
Northern Powerhouse – a project
designed to boost economic                                              "Albert Dock and Canning Half Tide Dock Liverpool, at dusk today" by JRadarsmum67 is licensed under CC BY 2.0

growth and redistribute the
national economy.
The nation's Prime Minister, Theresa May, stated that the country has
been dependent on growth in London for too long and was heavily
supporting additional development of the Northern Powerhouse,
helping "the great cities and towns of the North pool their strengths
and take on the world".

Both Liverpool and Manchester have undergone significant levels
of redevelopment and regeneration since the turn of the Millennium.

                                                                                                                           "Media City" by John-Paul Walsh is licensed under CC BY 2.0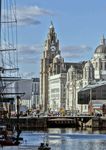 4                                                                                                                                                                                                                            5

Manchester: from
the Millennium to
MediaCityUK
The 2002 Commonwealth Games was a real
turning point for Manchester, after failing in its
bid to host the Olympic Games in both 1996 and
2000. Vast amounts of the city centre have been
redeveloped, with buildings dating back to the
1960s being updated with more modern features.
Urban residential areas of Manchester have benefitted greatly from the investment in city centre
infrastructure. Suburbs with significant industrial heritage such as The Green Quarter, close to Victoria
Railway Station, have undergone extensive multi-million-pound development, creating vibrant new living
and working communities that offer the perfect balance between contemporary style and convenience.
This once derelict wasteland has since become the backdrop for one of the most ambitious regeneration
projects in Manchester's recent history.

Another Manchester area revived from its post-industrial decline is Salford. Between 2003 and 2006
alone more than £115m was invested into the housing stock for residents of Manchester and the City
of Salford, resulting in fantastic urban renewal. The waterfront regeneration and creation of MediaCityUK
has led to Salford City becoming a national hub for media production and is now the home to the British
Broadcasting Corporation (BBC).

The legacy of the 2002 Commonwealth Games has also been felt in and around East Manchester,
with Manchester City Football Club investing heavily alongside the City Council to develop the New East
Manchester project. The £1bn plan to create a world-class sports and leisure complex is just one exciting
facet of the regeneration taking place on a scale virtually unprecedented in any other English city.

The Greater Manchester Housing Fund has also helped to free up land for residential development,
regenerating existing areas and building new homes across the city. To date, more than £97m has
been used to build 1,184 units at nine separate sites across Greater Manchester.

                                                                                                            "A View of the Manchester Skyline from 111 Piccadilly, Manchester." by Stacey MacNaught is licensed under CC BY 2.0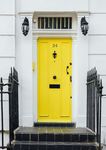 6                                                                                                                                                                                                             7

Liverpool: a legacy
from its 2008 European
Capital of Culture status
Liverpool has benefitted from a similar legacy following
its 2008 award as the European Capital of Culture. It has
since transformed into one of the UK's leading business
and leisure destinations, underpinned by an ambitious
and far-reaching regeneration programme that's
hauled Liverpool out of its post-industrial doldrums.
With the likes of the Albert Dock and Queen Square leading the way in terms of regeneration in Liverpool
prior to the turn of the Millennium, there are many other more recent regeneration projects that have taken
the city to even greater heights.

Liverpool's new £19m cruise liner terminal now welcomes dozens of cruise ships and has become
undoubtedly one of the most desirable cruise destinations in Europe; building on the city's rich maritime
heritage. With 115,000 passengers and crew expected to disembark from around the world in 2016,
Liverpool is fast becoming a great place for tourists to explore.

Undoubtedly the most impressive area of development on the skyline of Liverpool's Docklands is West
Tower: a 40-storey skyscraper that's now the tallest building on the city's landscape, featuring high-end
apartments, fine dining and ample business space.

With heightened numbers of tourists and a growing population, the Liverpool ONE complex was another
celebrated redevelopment project, breathing life into 42 acres of previously underutilised land in the heart
of Liverpool city centre at a total investment cost of £920m. Now, Liverpool ONE is the largest open air
shopping centre in the UK, featuring six impressive districts mixing retail, leisure and accommodation.

The investment in Liverpool hasn't stopped there, either. The redevelopment of the Gateacre former
comprehensive school site and the £100m investment in Norris Green Village are two more impressive
regeneration projects. The latter of the two is creating a sustainable neighbourhood just five miles outside
the city centre with at least 800 new family homes helping to create a new, vibrant community.

                                                                                                               "The buildings of Pier Head from the Albert Dock" by Beverley Goodwin is licensed under CC BY 2.0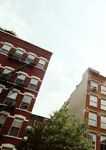 8                                                                                                                                                                                                                                                                                                                                             9

Average residential
property prices in
Manchester & Liverpool
now higher than pre-
recession prices
Average residential property prices in Manchester
and Liverpool in Q2 2008 stood at £138,000 and
£121,500 respectively.
Using data from the Office for National Statistics (ONS), we have been able to ascertain that average residential
property prices in Manchester and Liverpool in Q2 2008 stood at £138,000 and £121,500 respectively.

Despite a post-recession dip, the figures indicate the average price of residential property in both cities has
now exceeded their pre-recession highs to £145,000 (5% increase) and £124,995 (3% increase) respectively.

Mainstream capital values are forecast to continue to grow across the North West of England, according to
data from Savills' Residential Research team. They predict a 13.7% rise in residential property values across
the North West over the next five years (3% increase in 2016, 2.5% increase in 2017, 2.5% increase in 2018,
2% increase in 2019 and 3% increase in 2020).

160,000

140,000

120,000

100,000

 80,000

 60,000

 40,000

 20,000

     0
          Q4 - 1995
                      Q3 - 1996
                                  Q2 - 1997
                                              Q1 - 1998
                                                          Q4 - 1998
                                                                      Q3 - 1999
                                                                                  Q2 - 2000
                                                                                              Q1 - 2001
                                                                                                          Q4 - 2001
                                                                                                                      Q3 - 2002
                                                                                                                                  Q2 - 2003
                                                                                                                                              Q1 - 2004
                                                                                                                                                          Q4 - 2004
                                                                                                                                                                      Q3 - 2005
                                                                                                                                                                                  Q2 - 2006
                                                                                                                                                                                              Q1 - 2007
                                                                                                                                                                                                          Q4 - 2007
                                                                                                                                                                                                                      Q3 - 2008
                                                                                                                                                                                                                                  Q2 - 2009
                                                                                                                                                                                                                                              Q1 - 2010
                                                                                                                                                                                                                                                          Q4 - 2010
                                                                                                                                                                                                                                                                      Q3 - 2011
                                                                                                                                                                                                                                                                                  Q2 - 2012
                                                                                                                                                                                                                                                                                              Q1 - 2013
                                                                                                                                                                                                                                                                                                          Q4 - 2013
                                                                                                                                                                                                                                                                                                                      Q3 - 2014
                                                                                                                                                                                                                                                                                                                                  Q2 - 2015

                                                                                                                 Liverpool                                                        Manchester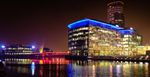 10                                                                                                                                                     11

Residential property                                                                                          Liverpool
sales in Manchester &                                                                                         Q3 2009            Q4 2015

Liverpool also soaring                                                                                        3,580              6,339
from recession lows                                                                                           property sales     property sales

                                                                                                              77%
Since the post-recession lows in Q3 2009, both                                                                                   increase in
Manchester and Liverpool have experienced                                                                                        residential
impressive growth in sales of residential property                                                                               property sales
of all types. Indeed, the figures from the ONS show
                                                                                                              Population 2009:   Population 2015:
that all types of residential properties registered                                                           457,500            478,600 5% increase
increased sales in Manchester and Liverpool.
In Liverpool, sales of apartments and maisonettes totalled 689 in Q4 2009, but by Q2 2015 this had almost
doubled to 1,058 purchases. That growth in completed sales of apartments and maisonettes was felt
                                                                                                              Manchester
                                                                                                              Q3 2009            Q4 2015
even greater in Manchester with 2,470 sales in Q2 2015 compared with just 1,488 in Q4 2009.

Detached homes were one particular area where Liverpool outperformed Manchester in residential

                                                                                                              4,359              7,107
property sales between Q4 2009 and Q2 2015. Sales of detached properties in Liverpool grew from 318
in Q4 2009 to 693 in Q2 2015. Meanwhile, purchases of detached properties in Manchester grew more
modestly from 210 in Q4 2009 to 310 in Q2 2015.

The residential property market of both Manchester and Liverpool would certainly appear buoyant in
the context of the overall population growth of each city. Although the population of Liverpool and
                                                                                                              property sales     property sales

                                                                                                              63%
Manchester increased by 5% and 10% respectively between 2009-15, the number of residential property
sales has risen more quickly (77% and 63%).
                                                                                                                                 increase in
This would suggest that more people within Liverpool and Manchester are displaying mobility and
a willingness to either get themselves on the property ladder, upgrade, downsize or simply try living                            residential
somewhere else. Nevertheless, with the Office for National Statistics forecasting population growth to rise
in Manchester to 625,000 by 2025 and 495,600 in Liverpool by 2024, there remains sustained pressure
on property developers to keep up with demand for new-build homes.
                                                                                                                                 property sales
                                                                                                              Population 2009:   Population 2015:
                                                                                                              483,800            530,300 10% increase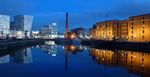 12                                                                                                            13

Apartment and
maisonette sales more
frequent in Manchester
than Liverpool
More than a third (36%) of residential properties sold in
Manchester in 2015 were apartments or maisonettes;
with Liverpool experiencing a more modest rise in
apartment and maisonette sales post-recession (18%).
There's a suggestion by the Manchester Evening News (MEN) that Manchester city centre is in the midst
of a building boom. The MEN states at least a dozen skyscrapers of more than 30 storeys are in the
process of being built, with more than 10,000 apartments granted planning permission or in the process
of receiving it. This volume would certainly explain the increasing proportion of apartments sold here.

The charts below demonstrate the that the split between the most popular types of residential property
sold in Manchester and Liverpool differ. Terraced and semi-detached houses make up 71% of all property
sales in Liverpool, compared with just 60% in Manchester.

Data published in June 2016 from the Office for National Statistics shows a considerable difference
in the number of people aged 16-39 years-old in Liverpool (187,800) than Manchester (246,400).
With more young professionals seemingly residing in Manchester, the demand for stylish, accessible
accommodation is understandably high and could explain why apartments and maisonettes are more
readily available and sell with greater regularity there.

                            Liverpool 2015                                        Manchester 2015

                               Detached houses                                       Detached houses

                               Semi-detached houses                                  Semi-detached houses

                               Terraced houses                                       Terraced houses

                               Apartments/maisonettes                                Apartments/maisonettes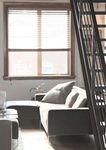 14                                                                                                            15

Detached property
sales rise post-recession
– despite remaining in
the minority
Liverpool has experienced more than double the
amount of sales of detached properties since the
economic downturn.
In 2009, the city saw just 1,124 sales, but in 2015 there were 2,839 detached residential homes sold,
representing an 153% increase in transactions.

Manchester has also experienced encouraging growth of detached property sales post-recession.
In 2009, Manchester sold just 693 detached homes, but in 2015 there were 1,265 detached properties
sold, representing an 83% increase in transactions.

Nevertheless, detached property sales are in the minority in Manchester and Liverpool in the context
of all types of residential property acquisitions. Some reports suggest that the cost of home ownership
in Manchester has led to the increasing popularity of apartments and the indifference towards semi-
detached and detached properties.

A Resolution Foundation report found that the proportion of home owners in Greater Manchester fell from
72% in April 2003 to 58% in 2016.

Data from property website Zoopla shows an average price for a semi-detached property in Manchester
to be £188,096. When levelled against the average salary in the North West of England (£25,584), are
properties simply becoming less affordable compared to stylish, contemporary, well-located apartments
and maisonettes?

The 2011 Census data also indicates the average household size in the city of Manchester is declining,
with more single people aged under 65 and a decline in the number of family homes with children, which
may also explain the appeal of apartment-style properties which give them flexibility in terms of lifestyle
and work choices.

However, it's important to note that Manchester City Council projects Manchester's population to reach
532,200 by 2021, an increase of 5.8% from the 2011 Census data. With household sizes decreasing but
more people moving into the city, it's evident that more properties are required to house everyone.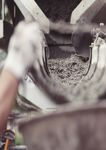 16                                                                                                             17

More new build sales
in Manchester than
Liverpool in 2015
Of all the residential stock sold in Manchester, 15%
amounted to new build sales in 2015, compared
with 12% in Liverpool.
There is no doubt that figure is likely to increase in the coming years with the continued regeneration of
both cities as the Government homes in on its Northern Powerhouse.

However, concerns have been raised that the rising cost of city centre land and the lack of bank finance
is putting some development projects at risk.

Bill Enevoldson, chief investment officer, Greater Manchester Combined Authority core investment team,
told Insider two property markets exist in Greater Manchester.

"The first is the city centre, where things are picking up. If you look at the £300m Greater Manchester
Housing Fund, we've approved £66m for six projects and all but one are for city centre apartments within
three square miles.

"The second market is the rest. There's a big appetite from institutional investors, mainly because the
yields here are better than London.

"The banks are starting to lend in the city centre. There's more money about for the right stuff. Businesses
are still finding it hard to get investment."

Andrew Antoniadis, director of real estate finance at CBRE, said: "The funding is there for the best
developments, with the best schemes with a pre-let. [However], if you don't have all three it starts to get
harder."

Despite the increased uncertainty following the unprecedented Brexit vote, private residential property
investors like Delph Property Group can provide security for residential developers with the ability to
purchase an entire development off plan before the first brick is laid. Additionally, forward funding
deals are increasingly common, giving developers the up-front investment needed at every stage of
their project.
18                                                                                                               19

New build apartment
sales twice as frequent
in Manchester than
Liverpool in 2015
The figures, obtained from the Office of National
Statistics (ONS), state that Manchester sold more
than twice as many (142% more) new build
apartments than Liverpool in 2015:

Liverpool                                                Manchester
955 sales                                                2,314 sales
This would suggest that not only is there greater appetite to purchase apartments and maisonettes in
Manchester, the figures also indicate there are more new developments available for people to buy in
Manchester than Liverpool.

Given that detached and semi-detached residential properties still make up the vast majority of sales in
Liverpool, it suggests that although there is a modest shift towards apartment living in Liverpool, this shift
is far greater in Manchester as urban living becomes increasingly in-demand due to its stylish, trendy
nature – particularly for young professionals.
20                                                                                                                                                                                                                                                                            21

Residential property                                                                                                                                                                             About Delph Property
is hot property in                                                                                                                                                                               Group.
Manchester and                                                                                                                                                                                   We buy off plan or completed apartment blocks

Liverpool                                                                                                                                                                                        from 50 - 400 units in city centre locations across
                                                                                                                                                                                                 the UK. We also offer forward funding and large
"Investors across the world are competing with first-time buyers to purchase                                                                                                                     deposits to reduce risk for builders and developers.
all types of new build developments across Manchester and Liverpool. The
North West is beginning to offer fantastic returns on capital for investors and                                                                                                                  Since it was founded in 1948, Delph has been solely focused on residential
with property markets in Manchester and Liverpool stabilising and recovering                                                                                                                     property either through investing or developing, giving us unparalleled
well post-recession confidence is certainly on the up.                                                                                                                                           experience that sets us apart from other companies.

Manchester and Liverpool are just two of the many UK cities in which Delph
Property Group invest and buy new residential developments. By funding                                                                                                                           For land and acquisitions contact:
construction costs and eliminating all sales and marketing costs, we allow                                                                                                                       Nicholas Belkin
the developer to move on to the next project quickly and efficiently."                                                                                                                           Tel: +44(0) 20 7907 5565
                                                                                                                                                                                                 Email: nbelkin@delphgroup.com

                                                                                                                                                                                                 For general enquiries contact:
                                Nicholas Belkin,                                                                                                                                                 44-45 Great Marlborough St, London, W1F 7JL
                                Head of Acquisitions, Delph Property Group
                                                                                                                                                                                                 Tel: +44(0) 20 7907 5555
                                                                                                                                                                                                 Fax: +44(0) 20 7907 5556
                                                                                                                                                                                                 Email: info@delphgroup.com

                                                                                                                                                                                                 Visit our website:
                                                                                                                                                                                                 http://www.delphgroup.com
Sources
https://www.ons.gov.uk/peoplepopulationandcommunity/housing/datasets/numberofresidentialpropertysalesfornationalandsubnationalgeographiesquarterlyrollingyearhpssadataset06
https://www.ons.gov.uk/peoplepopulationandcommunity/housing/datasets/medianhousepricefornationalandsubnationalgeographiesquarterlyrollingyearhpssadataset09
https://www.ons.gov.uk/peoplepopulationandcommunity/housing/datasets/numberofresidentialpropertysalesfornationalandsubnationalgeographiesnewlybuiltdwellingsquarterlyrollingyearhpssadataset07