Logistics at its best North Rhine-Westphalia - World-class Logistics Expertise - NRW.Invest
Page content transcription
If your browser does not render page correctly, please read the page content below
2   LOGISTICS AT ITS BEST

Logistics at its best

Did you know …
... that the world's largest inland port, Duisburg Port, is     ... that the world's largest logistics corporation, the Deutsche
    situated in North Rhine-Westphalia?                             Post AG, has its headquarters in North Rhine-Westphalia?

... that the River Rhine, which flows through North Rhine-      ... that all the parcels of the integrator UPS which leave or
    Westphalia, is one of the busiest waterways in the world?       arrive in Europe go through Cologne Bonn Airport?

... that more than a quarter of all logistics centers in        ... that the heart of German trade logistics lies in the
    Germany are to be found in North Rhine-Westphalia?              eastern Ruhr region?

... that most of the road haulage companies in Germany          … that the first virtual marketplace for logistics software
    are based in North Rhine-Westphalia?                           on demand, the Logistics Mall, comes from North Rhine-
                                                                  Westphalia?
... that the Fraunhofer Institute for Material Flow and
    Logistics in Dortmund is the largest research institute     ... that global players like 3M, Amazon, Esprit, Procter &
    for logistical questions in the world?                           Gamble, QVC, TK Maxx and Zalando operate large logis-
                                                                     tics and distribution centers in North Rhine-Westphalia?

North Rhine-Westphalia – Logistics at its best
LOGISTICS AT ITS BEST    3

Content
          North Rhine-Westphalia – world-class logistics expertise                                   4

          At the center of the market: North Rhine-Westphalia                                        6

          Going places fast – nationally and internationally                                         8

          Excellent connections – also by water                                                      9

          More than just transport                                                                  10

          Regional logistics expertise                                                              12

          Logistic infrastructure in North Rhine-Westphalia                                         14

          Sites for the logistics industry                                                          16

          Logistics solutions for every industry                                                    18

          Qualified staff as a location factor                                                      20

          Fit for the future with innovation transfer                                               21

          Logistics at its best: cutting-edge research of international standing                    22

          Logistics at its best: Green logistics                                                    23

          Logistics at its best: Software to go                                                     24

          Pooling strengths and increasing competitiveness                                          25

          Represented worldwide                                                                     26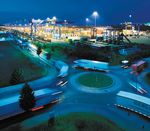 4   LOGISTICS AT ITS BEST

North Rhine-Westphalia –
world-class logistics expertise
The world is moving closer together. Today, trade and the division of labor are world-spanning,
causing the flow of commodities to grow steadily. Good prospects for Germany's leading
logistics region, North Rhine-Westphalia: Its central location and outstanding infrastructure,
concentrated know-how and a renowned research landscape attract companies and investors
seeking to establish or expand a location in Europe.

ANNUALLY, THE LOGISTIC COM-    "The world's best-performing logistics infrastructure" – this is the title bestowed on
PANIES BASED IN NORTH RHINE-   ­Germany by the World Bank at the beginning of 2012. In a survey entitled "Connection
WESTPHALIA GENERATE SALES       to Compete 2012", internationally operating cargo and express transport companies
OF 70 BILLION EUROS.            voted the logistics infrastructure of the Federal Republic of Germany into first place
                                ahead of Singapore, the Netherlands and the USA, out of a total of 155 countries.

                               In doing so, they paid particular tribute to North Rhine-Westphalia, Germany's leading
                               logistics location. More than 27,800 logistics companies with 284,000 employees
                               8already profit from the strengths of the most populous federal state, generating
                               annual sales of around 70 billion euros. Including the logistical tasks performed in trade
                               and industry, the sector employs more than 615,000 people here.

                               Close-knit infrastructure in the heart of Europe
                               Direct links to the Belgian and Dutch seaports and a close-knit transport network make
                               North Rhine-Westphalia the most important logistics hub in Europe. No other region
                               can boast so many commercial zones in the vicinity of highly efficient freeway, road and
                               rail networks. The cargo airports are expanding and the well-developed waterways
                               provide direct transport routes to both the seaports and many destinations in central,
                               eastern and southern Europe.

                               These location factors make it clear why so many logistics companies have set up
                               business here. Their names read like a "Who's Who" of the industry: Dachser, Deutsche
                               Post DHL, FedEx, Fiege, Kühne + Nagel, Rhenus, Schenker, Seacon Logistics, TNT,
                               UPS and Yusen Logistics are just a few prominent examples. Numerous global players
                               operate their distribution centers in the Rhine-Ruhr region, including 3M, Amazon,
                               Esprit, HSE, IKEA, QVC, TK Maxx, Zalando and many more. The excellent logistical
                               infrastructure is also a key reason why the state has developed into the most important
                               location for foreign investors in Germany.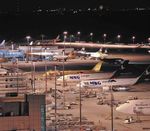 LOGISTICS AT ITS BEST   5

Focus for renowned foreign companies
More foreign direct investments in Germany come to North Rhine-Westphalia than
anywhere else. At the end of 2011, the federal state posted by far the largest share of
all 16 states – 27.1 percent of all direct investments in Germany, namely 200,6 billion
euros out of a total of 741,4 billion euros. It is followed by Bavaria with 16.8 percent,
Hesse with 16.1 percent and Baden-Württemberg with 13.3 percent. Around 14,000
foreign companies from the most important investor countries control their German
or E­ uropean activities from North Rhine-Westphalia. These include 3M, BP, Ericsson,
Ford, LG Electronics, QVC, Sany, Toyota and Vodafone.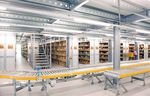 6   LOGISTICS AT ITS BEST

At the center of the market: North Rhine-Westphalia
Besides its dense infrastructure, what companies value most of all about North Rhine-
Westphalia as a business location is its central position – in other words, short distances to a
large number of consumers. About one third of all consumers in the European Union live within
a radius of 500 kilometers around the state capital Düsseldorf.

150 MILLION PEOPLE LIVE IN A   North Rhine-Westphalia lies in the heart of Europe, bordering directly on to Belgium and
RADIUS OF ABOUT 500 KILO­      the Netherlands. With 17.5 million inhabitants it is the most populous of the 16 German
METERS AROUND THE STATE        federal states. With 514 inhabitants per square kilometer the state is more densely
CAPITAL DÜSSELDORF             populated than Japan and the Netherlands.

                               Nearly 150 million people live within a radius of about 500 kilometers around the state
                               capital Düsseldorf. This is equivalent to one third of all consumers and 45 percent of
                               the purchasing power in the EU. The inhabitants of North Rhine-Westphalia alone spend
                               321.6 billion euros on private consumption each year – an attractive market, the
                               development of which requires efficient logistical services.

                               Top location for manufacturers and suppliers
                               The size of the market attracts companies to the Rhine and Ruhr. 19 of the 50 top-­
                               selling German companies have their headquarters in North Rhine-Westphalia, e.g.
                               Bayer, Bertelsmann, Deutsche Post DHL, Deutsche Telekom, E.ON, Metro, RWE and
                               ThyssenKrupp. Large, world-class industrial corporations are based here, as are dozens
                               of smaller "hidden champions" which are leaders in their respective fields of business.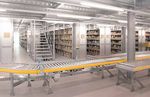 LOGISTICS AT ITS BEST           7

Europe's largest sales and sourcing market
A look at the state's trade volume also shows how important logistical know-how
in North Rhine-Westphalia is. 16,6 percent of German export goods are "Made in
North Rhine-Westphalia", and they have a value of 181,9 billion euros. 22.3 percent
of all German imports go to North Rhine-Westphalia (203,9 billion euros). Every year,
270 million tons of goods have to be transported to their destinations here. The
proximity to the market and the existing logistical competence have led to numerous
trading companies locating here. 16 of the 40 largest German trading companies are
based in North Rhine-Westphalia, including such well-known names as Aldi, C&A,
Deichmann, Metro, Rewe and Tengelmann.

                                      TOTAL                      SHARE IN GERMANY
   POPULATION                         17.5 MILLION               21.9 %

   POPULATION DENSITY                 514 INHABITANTS/KM²

   WORKING PEOPLE                     8.9 MILLION                21.4 %

   GROSS DOMESTIC PRODUCT             582.1 BILLION EUR          22.0 %

   GROSS DOMESTIC PRODUCT PER CAPITA 32,631 EUR

   PRIVATE CONSUMPTION*               321.6 BILLION EUR          23.0 %

                                                      *POSITION AS AT: 2009; ALL OTHERS AS AT: 2012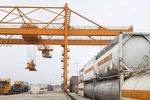 8   LOGISTICS AT ITS BEST

Going places fast – nationally and internationally
As a logistics location, North Rhine-Westphalia scores points with its exceptional infrastructure.
The densest road network, the densest rail network and two major international airports ensure
excellent connections both in Germany and abroad.

MORE THAN 119 MILLION TONS     North Rhine-Westphalia lies at the intersection of important national and European
OF RAIL FREIGHT WERE HANDLED   road traffic axes. Freeways lead everywhere – to the northern German Hanseatic cities
IN NORTH RHINE-WESTPHALIA      and seaports Bremen and Hamburg, toward Berlin, to the Rhine-Main metropolitan
IN 2012.                       region and the population centers in southern Germany. Access to neighboring Euro-
                               pean countries – including the seaports Rotterdam and Antwerp – is also excellent
                               from here. A network of around 2,200 kilometers of freeways, many of which have three
                               lanes in each direction, connects every important place in the state quickly and directly
                               to the European long-distance road system via its own on- and off-ramps. Around
                               4,800 kilometers of highways, 12,800 kilometers of rural roads and 9,800 kilometers
                               of district roads ensure the close-meshed development of the market.

                               European hub
                               Two major international airports – Düsseldorf Airport and Cologne Bonn Airport
                               – as well as further airports with European connections in Dortmund, Münster/
                               Osnabrück, Paderborn/Lippstadt and Weeze/Niederrhein connect the state to all
                               the main German domestic destinations as well as major cities all over the world.
                               The geographic proximity of Maastricht Aachen Airport in the Netherlands is also
                               interesting for the Aachen Technology Region. With 9.3 million passengers Cologne
                               Bonn Airport ranks number seven throughout Germany; it is also Germany's number
                               three air cargo center. In 2012, more than 751,200 tons of air cargo were handled
                               here in round-the-clock operations. Global players such as FedEx and UPS operate
                               major distribution centers here. Every UPS parcel that leaves or arrives in Europe
                               passes through Cologne Bonn Airport. FedEx operates its hub for central and
                               eastern Europe in Cologne. Düsseldorf Airport is the third-largest passenger airport
                               in Germany, with around 20.8 million passengers. Frankfurt Airport can be reached
                               within an hour by high-speed train.

                               Germany's densest rail network
                               A roughly 6,000 kilometer-long rail network – the densest in Germany – runs through
                               North Rhine-Westphalia. Germany's most important terminal for intermodal transport
                               is to be found at the Cologne-Eifeltor transshipment depot. Numerous other intermodal
                               terminals throughout the state represent important interfaces in the rail network.
                               Major hubs in the European rail network are located in Cologne and in Duisburg/
                               Oberhausen as well as in the eastern Ruhr region and in Hagen.
                               The Ruhr Metropolis is linked directly to Europe's largest seaport, Rotterdam, via
                               Betuwe-Route, the new Dutch freight rail line. Besides Deutsche Bahn, which operates
                               its German customer center in Duisburg, a number of other rail companies focusing
                               on cargo transport are also based in North Rhine-Westphalia. These include, for
                               example, TX Logistik, HGK and duisport rail.

LOGISTICS AT ITS BEST   9

Excellent connections – also by water
An extensive network of waterways, numerous ports for cargo handling, and expert
know-how for every kind of specialized transport: That is inland shipping in North Rhine-
Westphalia. Here too, the state offers an outstanding infrastructure.

IN 2012, 122 MILLION TONS OF   North Rhine-Westphalia lies at the intersection of important
CARGO WERE HANDLED BY SHIP     European waterways and although the state has no coastline,
IN NORTH RHINE-WESTPHALIA.     links to the major European seaports are guaranteed. 226
                               kilometers of the Rhine, Europe's most important waterway,
                               flow through North Rhine-Westphalia. Canals and navigable
                               rivers add up to a total of 720 kilometers of waterway infra-
                               structure. 122 million tons of cargo are handled by ship every
                               year in 23 public and 97 private harbors. At 51 million tons,
                               the largest share passes through the world's largest inland
                               port in Duisburg. Including rail and truck freight, 110 million
                               tons are handled there in total. Beyond the Rhine ports,
                               Dortmund – Europe's largest canal port – is a further logis-
                               tics center for shipping.

  duisport
  combines all modes of transport on an area covering 1,350 hectares. The port consists of 180 hectares of water
  spread over 21 docks with a waterfront that runs for approx. 40 kilometers, of which 16 kilometers have rail links.
  Including the ­privately owned company ports, around 110 million tons of cargo were handled at the port and logis-
   tics location Duisburg in 2012. Some 300 companies offer their services at duisport. The port provides work for
   around 40,000 people – and the number is rising. Eight intermodal terminals and 1.75 million square meters of
  ­covered storage area are available.

  logport
  lies in Duisburg port and at around 300 hectares has developed into one of Europe's largest logistics centers within
   a very short time. Many internationally leading companies such as Kühne + Nagel, Schenker, Yusen Logistics and
  ­others have set up business here since 1998. The site has an optimal transport infrastructure with its own harbor
   basin, two container terminals and a switching yard, as well as an extensive road and rail network.

  RheinCargo
  August 2012 saw the launch of RheinCargo, a joint venture of two strong partners: Häfen und Güterverkehr Köln AG
  (HGK) and Neuss-Düsseldorfer Häfen GmbH & Co. KG (NDH). A total annual cargo volume of more than 40 million
  tons by rail and in the harbors makes RheinCargo a logistics provider of European stature. RheinCargo operates the
  second-largest inland port company and one of the largest rail freight companies in Germany. The harbor locations
  Neuss, Düsseldorf and Cologne are among the most important transshipment ports in Europe. RheinCargo under-
  takes the operating business of the partners in the harbors and in rail freight transport.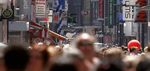 10 LOGISTICS AT ITS BEST

More than just transport
A central location and a good transport infrastructure are essential. But companies looking for a
logistics location in western Europe need more. In North Rhine-Westphalia they will find every
component of the logistics process.

                           Intelligent automation for the warehouse
                           Automated high-bay warehouses, order-picking and packaging machines, palletizing
                           robots or distribution and conveyor systems – without the advances made in these
                           technologies the rapid development of the constantly growing flow of goods would not
                           be possible. Numerous innovations in mechanical and plant engineering as well as in
                           the field of transport and storage systems come from North Rhine-Westphalia. SSI
                           Schäfer in Neunkirchen, for example, is a leading international component manufac-
                           turer and full-range supplier for storage and logistics systems. Another world market
                           leader is the Beckum-based company Beumer which manufactures conveyor, packag-
                           ing and distribution equipment.

                           Renowned research facilities in the field of intralogistics are the Fraunhofer Institute
                           for Material Flow and Logistics (IML) in Dortmund, which also advises companies on
                           these issues, the Technical University Dortmund and RWTH Aachen University.

                           IT provides the edge
                           In logistics, the right IT system provides decisive competitive advantages. North Rhine-
                           Westphalia offers leading-edge technology to precisely realize and control complex
                           flows of goods. The spectrum ranges from warehouse administration and transport
                           management systems to software with which the entire supply chain is controlled. Many
                           of the products are developed by small and medium-sized enterprises in collaboration
                           with the Fraunhofer Institute for Material Flow and Logistics in Dortmund. The success
                           of companies such as Weber Data Service, Setlog or Vanderlande Logistics Software
                           shows that North Rhine-Westphalia is a center for innovative logistics software.

                           Optimization with expert advice
                           In addition to well-known large and internationally operating consulting firms, a wide
                           range of specialized experts has formed in North Rhine-Westphalia. SCI Verkehr,
                           agiplan, P+L Hoffbauer and PLANCO advise their customers on the development of
                           logistics systems, the planning of warehouses, the improvement of logistics processes
                           and the optimization of transport systems.
LOGISTICS AT ITS BEST   11

                               Logistics real estate made to measure
MORE THAN 615,000 PEOPLE ARE   The market for logistics real estate has changed: What used to be a classic investment
OCCUPIED WITH LOGISTICS        by the companies themselves is now done by specialized project developers and real
SERVICES OR LOGISTICS TASKS    estate investors who rent out flexibly usable real estate to logistics companies or their
IN TRADE AND INDUSTRY IN       clients. Several global players, including ProLogis, Goodman and HOCHTIEF, are based
NORTH RHINE-WESTPHALIA.        in North Rhine-Westphalia. High-profile medium-sized companies such as greenfield,
                               which specializes in sustainable logistics real estate, are also active here.

                               The right automotive technology for every requirement
                               The availability of modern automotive technology and the attendant services is an
                               important component of efficient logistics chains. Both the energy industry and the
                               automotive industry are traditionally regarded as strengths of the state. Accordingly,
                               the research infrastructure in both areas is highly developed. In logistics, companies
                               such as Ford are trying out electric drive systems in inner-city goods transport. The van
                               production of Daimler is also concentrated here: Every year, around 220,000 vehicles
                               come off the assembly line at the Düsseldorf plant. The market leader for semitrailers,
                               Schmitz Cargobull, is based in Horstmar. For rail transport, companies based in North
                               Rhine-Westphalia such as Bochumer Verein, Faiveley and Schalker Eisenhütte provide
                               components and systems, including complete vehicles.
12 LOGISTICS AT ITS BEST

Regional logistics expertise
Logistics know-how is to be found throughout North Rhine-Westphalia. Besides the core regions
on the Rhine and in the eastern Ruhr region, companies will discover special industry expertise at
many logistics locations.

                              The Cologne/Bonn region is one of the core logistics regions in the state and a center
                              for trade and chemical logistics. It is home to the transshipment station Cologne
   COLOGNE / BONN REGION
                              Eifeltor, Germany's most important terminal for intermodal transport, and Cologne
                              Bonn Airport, Germany's third most important cargo airport.

                              Together with the districts Wesel and Kleve on the Lower Rhine, Duisburg forms a
                              further core logistics region. The world's largest inland port in Duisburg and further
                              ports in Emmerich and Wesel are bases for many contract logistics companies. It is
   DUISBURG / WESEL / KLEVE
                              the home of global players such as DB Schenker Logistics, DHL, Kühne + Nagel, the
                              Japanese company Yusen Logistics, the Rhenus Group as well as automotive logistics
                              specialists such as Cobelfret and E.H. Harms.

                              The heart of German trade logistics beats in the eastern Ruhr region. Besides logistics
                              service providers such as Fiege, Panopa and Rhenus, mainly trade giants such as EDEKA,
   EASTERN RUHR REGION
                              Kaufland, Metro and REWE operate large distribution centers in the cities Dortmund,
                              Hamm and Unna. IKEA has also located its largest warehouse worldwide in Dortmund.

                              Europe's largest canal port in Dortmund facilitates trimodal cargo handling here for
                              bulk and piece goods, as well as for container transport. Of particular interest to every
   DORTMUND                   logistics investor is the fact that one of the world's most important research institutes
                              for logistics, the Fraunhofer Institute for Material Flow and Logistics (IML), is based
                              in Dortmund.

                              The central Ruhr region with the cities Herne, Recklinghausen, Gelsenkirchen and
                              Bochum, and the Ennepe-Ruhr district is a preferred location of last mile logistics. From
   CENTRAL RUHR REGION        the center of the Ruhr Metropolis it is mainly store logistics companies and courier,
                              express and parcel (CEP) services which supply companies, stores and consumers in
                              the densely populated region.

                              The central Lower Rhine region (Neuss, Krefeld, Mönchengladbach) has established
   CENTRAL LOWER RHINE        itself as a location for leading logistics service providers, especially in the textile
   REGION                     industry, which traditionally has a strong presence in the region. For example, the
                              Esprit Group operates its Distribution Center Europe here.

                              The logistics industry in the Münsterland region is distinguished above all by its exper-
   MÜNSTERLAND                tise in the food industry, mechanical engineering and vehicle manufacturing. The region
                              is the gate to the Ruhr Metropolis and the bridge to the Netherlands.

                              Due to its location between the Cologne/Bonn region and the Ruhr Metropolis, the
   BERGISCHES LAND            Bergisches Land district is very important in terms of transport logistics. Not least
                              for this reason, a strong logistics industry has emerged here.
LOGISTICS AT ITS BEST 13

                        Aachen and surroundings are not only interesting due to their immediate proximity to
AACHEN REGION           Belgium and the Netherlands, but also home to RWTH Aachen University, a research
                        and development heavyweight.

                        The Sauerland and Siegerland regions are among the most important locations for
SAUERLAND/SIEGERLAND
                        mechani­cal engineering in Germany and thus an important source of logistical added value.

                        East Westphalia-Lippe is one of the most prospering regions in the state of North
EAST WESTPHALIA-LIPPE   Rhine-Westphalia. The furniture industry, the food industry and an overall strong
                        SMB sector make this region a special location for logistics companies.
14 LOGISTICS AT ITS BEST

Logistic infrastructure in
North Rhine-Westphalia
LOGISTICS AT ITS BEST 15

Germansite: Finding commercial sites online

With the help of the free interactive database www.germansite.com every
company can find its ideal commercial site in North Rhine-Westphalia. The
search mask allows to precisely specify important parameters or to find a
suitable commercial site on the interactive map. Size, area designation,
location, transport connections, economic surroundings and the regional
distribution of industries are adjustable. Investors can select their ideal
location from a current range of more than 1,000 commercial sites.
16 LOGISTICS AT ITS BEST

Sites for the logistics industry
A developed site, free of contamination or utilization restrictions, in a central location and with
excellent transport connections, has become a rare thing. North Rhine-Westphalia, however,
offers both German and international investors a wide range of excellent possibilities.

AROUND 1 MILLION SQUARE         Especially in western Europe, which is strategically important for logistics service
METERS OF NEW LOGISTICS SITES   providers, many regions are reaching their limits: In metropolitan regions, high-value
WERE CREATED IN NORTH RHINE-    uses are displacing trade and industry due to rising prices. Compared to other western
WESTPHALIA IN 2009.             federal states and the neighboring Netherlands, North Rhine-Westphalia provides
                                sufficiently large sites in central locations at good prices. And the word has got around.

                                High demand meets large supply
                                Around one quarter of all German logistics centers are to be found in North Rhine-­
                                Westphalia. One million square meters of new logistics space were created in the year
                                2009 alone. Around two thirds of all logistical investment projects were newly con-
                                structed buildings, and one third of the projects were extended or restored existing
                                properties.

                                In 2010, for example, the trading giant Amazon commissioned its 60,000 square meter
                                logistics center in Werne in the Unna district. Another, roughly 110,000 square meter
                                center for Amazon was completed in Rheinberg in the Lower Rhine region in autumn
                                2011. In addition, the textile trading company TK Maxx has built its 27,500 square meter
                                logistics and processing center in Bergheim near Cologne. In the same year, the fashion
                                company Esprit and the logistics service provider Fiege gave the go-ahead for their
                                32,500 square meter European distribution center in Mönchengladbach. One impor-
                                tant criterion for the location decisions of these global players was the fact that they
                                were able to obtain options on sufficiently large sites for extension projects.
LOGISTICS AT ITS BEST   17

Large sites are also available
Larger areas of 50 hectares and more which allow latitude for the investment con-
cerned are few and far between in Germany and the Netherlands. But they are to be
found in North Rhine-Westphalia. A good example is the recently inaugurated Prime­
Site Rhine Region in the district of Euskirchen near the Rhine metropolis Cologne: 205
­hectares of industrial and commercial space are available exclusively for large-scale
 investments requiring at least 80 hectares. This makes it one of the largest available
  industrial and commercial sites in Europe. The state has reserved further sites for
 large-scale location projects: the newPark in Datteln/Waltrop to the north of Dortmund
 and another large site in Geilenkirchen near Aachen. Small and medium-sized sites
 are also to be found in the Rhine and Ruhr regions, for example in the numerous logis-
 tics parks. In addition, the whole spectrum of logistics real estate is available for rent –
 ranging from specialized storage spaces, e.g. for hazardous goods, through functional
 existing real estate to high-quality logistics real estate with ceilings at least ten meters
 high, resource-efficient temperature control and spacious delivery areas.
18 LOGISTICS AT ITS BEST

Logistics solutions for every industry
North Rhine-Westphalia is characterized by modern industry and efficient services. Due to their
interplay, business-to-business, knowledge-based services emerge which also extend added
value in logistics. Companies interested in locating here now find the right expert know-how for
every logistical task.

                           From mail order to steel transport: trade logistics
                           The dense population of North Rhine-Westphalia is attractive to trade as it can reach a
                           lot of consumers over short distances here. There are numerous trading companies
                           based in the eastern Ruhr region, including Amazon, IKEA and Metro. Each company
                           finds the right partners here for its specific needs – whether it be the operation of a
                           warehouse for medicinal products or the management of thousands of individual orders
                           in the mail order business. It is precisely this diversity of expertise that demonstrates
                           the logistics competence present in North Rhine-Westphalia.

                           Flowing supply chains for chemicals
                           Companies in the chemical industry find competent logistics service providers in North
                           Rhine-Westphalia. Companies such as Chemion, Kruse and Talke store and transport
                           chemical products: They are experienced at handling hazardous goods and also control
                           flows of goods by rail and water, which are important means of transport for chemicals.
                           The most important locations are to be found along the Rhine in Dormagen, Uerdingen,
                           Leverkusen and Cologne. There are also further locations in the Ruhr Metropolis such
                           as Chemiepark Marl and Ruhrchemie in Oberhausen.

                           From yarn to the catwalk: textile and fashion logistics
                           Fashion manufacturers and dealers need specialists to transport hanging goods, the
                           preparation of parts and the supplying their branch network as well as for sourcing
                           logistics. The supply chain is enormously complex: Up to 200 partners are involved in
                           the manufacture of a jacket, with many brands producing their fashion in the Far East.
                           IT specialists such as Setlog in Witten and Logata in Bocholt provide innovative soft-
                           ware for the management of information and flows of goods. Many fashion producers
                           outsource their entire logistics, with contract logistics companies such as Fiege or
                           Logwin then take over the organization of the entire textile chain.

                           The fashion maker Gerry Weber from Halle in Westphalia is doing pioneering work.
                           Since the middle of 2010 the company has already been sewing RFID tags into its
                           annually produced 26 million pieces during production. These chips not only serve
                           to provide article surveillance, but above all they create a transparent chain from
                           production to stock management at the point of sale.
LOGISTICS AT ITS BEST 19

Rapid transport of bulky goods: furniture logistics
East Westphalia is a center of the German furniture industry. It is, for example, home
to the world's largest kitchen manufacturer Nobilia. In North Rhine-Westphalia, manufac-
tures and dealers find logistics service providers such as Anton Röhr Logistic Group with
special equipment for cabinet and upholstered furniture. These providers take care of
production supply, the operation of order-picking, distribution and returned article
warehouses as well as order handling, including the delivery and assembly of furniture
at the end customer's premises, and finally also the waste disposal of old goods.

Just-in-time: automotive logistics
The fact that automotive manufacturers and suppliers need logistics geared precisely to
their production has become proverbial with 'just-in-time' delivery direct to the produc-
tion lines. Ford manufactures in Cologne, and Opel and Daimler have plants in Bochum
in Düsseldorf respectively. Many suppliers are based in Sauerland, Siegerland and East
Westphalia. The automotive industry started outsourcing entire areas of vehicle produc-
tion to transport companies earlier and more intensively than other industries. Logistics
service providers such as Rhenus Logistics pre-assemble sub-components, install
extras such as sunroofs or navigation devices or even do paintwork.

Project logistics for mechanical engineering
Mechanical engineering companies find industry-specific logistics know-how in North
Rhine-Westphalia. It is, after all, one of the most important industrial sectors in the
state. Companies such as Schenker or Westfracht, for example, provide specialized
transport for the delivery of entire plants or organize assembly areas and capacities.

Fresh on the table: food and beverage logistics
A great many companies in the food industry are based on the Lower Rhine, in Münsterland
and East Westphalia. This is not least because North Rhine-Westphalia is the most popu-
lous federal state in Germany, with the smooth supply of the trade with fresh food playing a
special role. Manufacturers such as TönniesFleisch, Westfleisch and Dr. Oetker make
particular demands on logistics processes. For example, consumers nowadays want to be
able to trace goods. Specialists such as KV Nagel and Dachser do this for them by providing
corresponding information management. They also possess the know-how required for the
storage and transportation of temperature-sensitive goods in order to guarantee a secure
cold chain for dairy and meat products from processing to the sales shelf.
20 LOGISTICS AT ITS BEST

Qualified staff as a location factor
Well-trained staff are becoming increasingly important as a location factor. North Rhine-
Westphalia is well-known for its good education infrastructure, and the companies in the state
profit from it.

MORE THAN 2,303 STUDENTS        The role of logistics is changing – away from transport companies toward all-round
ARE ENROLLED IN THE DEGREE      service providers. However, the newly emerging opportunities for added value require
COURSES GEARED SPECIALLY        correspondingly qualified staff. Staff that companies will find in North Rhine-­
TO LOGISTICS IN N
                ­ ORTH RHINE-   Westphalia. The university landscape offers eleven different courses of study geared
WESTPHALIA.                     specifically to logistics.

                                The Economics faculty embraces the teaching and research area Operations
 RWTH AACHEN UNIVERSITY         Research and Logistics Management as well as the Deutsche Post Chair for the
                                Optimization of Distribution Networks.

                                The 2010/2011 winter semester saw the beginning of the new study course Project
  UNIVERSITY OF APPLIED
 ­S CIENCES BIELEFELD
                                Management Infrastructure/Logistics, which includes content from the areas supply and
                                waste disposal technology, energy management, transport infrastructure and logistics.

                                In addition to a Bachelor's degree in Logistics, the Technical University Dortmund
 TECHNICAL UNIVERSITY
 DORTMUND
                                offers various departments related to logistics. The TU Dortmund works closely with
                                the Fraunhofer Institute for Material Flow and Logistics.

                                Besides the Master's degree course in Logistics, various departments conduct
 UNIVERSITY DUISBURG-ESSEN
                                research and teaching related to logistics.

  UNIVERSITY OF APPLIED         In the Bachelor of Science study course two out of three specialization areas concern
 ­S CIENCES GELSENKIRCHEN       themselves with logistics: corporate logistics and transport logistics.

 UNIVERSITY OF APPLIED          The Engineering and Economics Department provides events in production manage-
 ­S CIENCES SOUTH WESTPHALIA    ment and logistics.
  HAGEN

 SRH UNIVERSITY FOR LOGISTICS   The Bachelor's degree course in Logistics is offered as an on-campus course and in
 AND ECONOMICS HAMM             a new combination of on-campus and distance studies.

                                Graduates in business administration or engineering can prepare for the interdiscipli-
  UNIVERSITY OF APPLIED
 ­S CIENCES MÜNSTER             nary tasks of a logistics specialist with the Master's degree course in Logistics.

 NEUSS UNIVERSITY FOR           Neuss University specializes in logistics and international management. One of the pillars
 INTERNATIONAL BUSINESS         of this institution is the degree course in Logistics and Supply Chain Management.

                                The six-semester degree course in Logistics Management with the sub-areas
 EUROPEAN UNIVERSITY OF
 APPLIED SCIENCES RHEIN-ERFT
                                sourcing, distribution, storage, transport and traffic logistics is concluded with
                                a Bachelor's degree.

 FOM – UNIVERSITY FOR
                                Since the 2011 summer semester the FOM in Duisburg as well as in Dortmund and
 ­E CONOMICS AND MANAGEMENT,    Wesel has been offering a Master's degree in Logistics which is scheduled specially
  DUISBURG
                                to suit working people.
LOGISTICS AT ITS BEST 21

Fit for the future with innovation transfer
The importance of logistics is growing, but the challenges are enormous. In North Rhine-
Westphalia, research and industry are working together closely to develop the logistics of the
future. This know-how is beneficial to the competitiveness of the logistics companies based here.

                                The world-spanning flows of goods are growing constantly and becoming more com-
                                plex, as raw materials prices and transport-related environmental pollution increase at
                                the same time. Pressure of competition is very high. In addition, many logistics special-
                                ists expect that customers will increasingly want to know the carbon footprint in the
                                future, i.e. the declaration of CO2 emissions. Processes and the use of resources alike
                                will have to be further optimized.

                                Only collaboration between industry and research constantly gives rise to innovations
                                which help to master all these developments. Particularly for companies which have to
                                do without their own research departments, information about the research and
                                development landscape is therefore one of the central questions for the future location
                                of a business. In addition to universities, numerous non-university research facilities
                                are available in North Rhine-Westphalia for such a knowledge transfer. They conduct
                                research in the fields of transport systems and logistics, conveying and storage
                                systems, self-controlled logistics systems and the planning, controlling and organiza-
                                tion of factories. These are some of the most important institutes:

                                The Fraunhofer Institute in Dortmund advises companies of all types and sizes in
                                matters relating to material flow and logistics. With the affiliated openIC-center the
 FRAUNHOFER INSTITUTE FOR       institute also has Europe's only testing and development center for RFID technology in
 MATERIAL FLOW AND LOGISTICS
 (IML), DORTMUND                logistics. The Fraunhofer IML is one of the world's largest research facilities in the field
                                of logistics and enjoys an excellent reputation both in Germany and abroad. The institute
                                also runs the EffizienzCluster LogistikRuhr.

 FRAUNHOFER INSTITUTE FOR       The ISST supports logistics companies in the efficient design of logistics IT landscapes.
 SOFTWARE AND SYSTEMS TECH-     The scientists focus in particular on the potentials of cloud computing and its develop-
 NOLOGY (ISST), DORTMUND
                                ment for the logistics sector.

 FRAUNHOFER INSTITUTE FOR
                                One of the core competencies of the IMS is wireless transponder systems. The institute
 MICROELECTRONIC CIRCUITS AND   also concerns itself with RFID field trials and customer- and application-specific
 SYSTEMS (IMS), DUISBURG
                                consulting on the use of RFID in practice.

                                One of focal areas of research here is the quantitative planning of logistics systems and
                                supply chains, as well as the modeling of traffic systems. Furthermore, the researchers
  CENTRE FOR LOGISTICS &
  ­T RAFFIC, UNIVERSITY OF      develop application-related solutions for logistical process chains in production and in
 ­D UISBURG-ESSEN               the simulation of passenger and goods transportation, as well as intelligent traffic
                                management systems. Research also focuses on the economic-geographic relation-
                                ships between logistics, traffic and location planning, as well as inland navigation.
22 LOGISTICS AT ITS BEST

Logistics at its best: cutting-edge research of
international standing
The future has already begun on the Rhine and Ruhr: With the EffizienzCluster LogistikRuhr the
renowned Fraunhofer Institute for Material Flow and Logistics (IML) in Dortmund has kicked off
the largest logistics research project in Europe.

COMPANIES AND THE PUBLIC     A genuine milestone and a benchmark for tomorrow: 120 companies and eleven
SECTOR ARE INVESTING OVER    research institutes are participating in this 100 million euro project. The goal is to
100 MILLION EUROS IN THE     manage the logistics of the future with only 75 percent of today's resources. Over 100
RESEARCH PROJECTS OF EFFI-   products, patents and innovations with a market potential of two billion euros are to
ZIENZCLUSTER LOGISTIKRUHR.   be created by 2015 as part of the project. Logistics companies that take part in this
                             have a lot to gain.

                             The 131 partners of the cluster work on 30 individual research projects divided into
                             seven central themes. The areas of research range from the warehouse of the future
                             and cellular intralogistics to the development of smart packaging and the development
                             of innovative logistics navigation solutions. 18 projects alone are concerned with green
                             logistics topics. In addition, for the first time a standardized CO2 footprint is to be
                             developed with which the ecological effects of logistical processes and systems can be
                             assessed in a source-based and uniform manner. Besides the Fraunhofer Institute for
                             Material Flow and Logostics (IML) in Dortmund, the Fraunhofer Institute for Software
                             and Systems Technology ISST, the TU Dortmund and the Center for Logistics and Traffic
                             at the University of Duisburg-Essen as well as some 60 small and medium-sized enter-
                             prises are represented in the cluster. Strong allies include companies such as Deutsche
                             Post AG, Deutsche Bahn AG, ThyssenKrupp AG and Accenture Deutschland GmbH.
LOGISTICS AT ITS BEST 23

Logistics at its best: Green logistics
North Rhine-Westphalia's companies see green logistics as an opportunity. Intensive research
and existing practical know-how are securing future competitive advantages for the logistics
location.

18 RESEARCH PROJECTS ARE      The parameters of logistics are changing: The scarcity of resources and climate change
CONCERNED WITH THE TOPIC OF   call for sustainable logistics. In North Rhine-Westphalia, numerous companies have
GREEN LOGISTICS IN THE CON-   already put eco-friendly measures in place – on different levels. The measures range
TEXT OF EFFIZIENZCLUSTER      from the use of resource-conserving and low-emission drive technologies through the
LOGISTIK RUHR.                sustainable construction and operation of logistics real estate and plants to the more
                              efficient organization of the flow of goods.

                              Reducing and shifting transport
                              The optimization of the entire process in particular, i.e. better route planning and trans-
                              port capacity utilization, also saves costs. In the first step, IT systems provide a differenti-
                              ated view of the entire supply chain and identify, for example, possible ways of improving
                              the transport capacity utilization or shifting it from trucks or planes to trains or ships.

                              Deutsche Post DHL, for example, wants to improve its CO2 balance by 30 percent up to
                              2020 with its GoGreen program. The logistics service provider Dachser is also optimiz-
                              ing its environmental balance, for example by using energy-efficient data centers and
                              network clients to replace the energy-intensive operation of thousands of PCs. In 2010,
                              Dachser received the GreenIT Best Practice Award for its concept. Numerous other
                              examples show that North Rhine-Westphalia is a step ahead of other locations on the
                              way to achieving green logistics.

                                Green logistics real estate and plants
                                Between 2008 and 2010, the drugstore chain DM built a 50 hectare distribution
                                center in Weilerswist near Cologne, from where DM markets all over Germany are
                                supplied with 12,500 different articles. DM received the Hanse Globe, an award for
                                sustainable logistics, for this project. A woodchip heating system, a photovoltaic
                                system on the roof and energy-efficient conveyor motors for the electric overhead
                                track all combine to save more than 5,000 tons of CO2 per year.

                                In 2010, the German Sustainable Building Council commended Garbe Logistik-
                                Park Westfalenhütte Dortmund. Besides the energy efficiency of the building
                                envelopes and technical equipment, the use of recyclable and, wherever possible,
                                renewable building materials are beneficial to the sustainability of the plant. The
                                transport routes of the building components are planned in such a way that traf-
                                fic is reduced to a minimum. The roofs are also prepared for the use of photovoltaic
                                systems or solar thermal systems.
24 LOGISTICS AT ITS BEST

Logistics at its best: Software to go
In North Rhine-Westphalia, logistics companies must no longer invest in expensive and
inflexible software systems. 2010 saw the birth of the Logistics Mall, which offers software
as a service "to go".

                           The Internet and e-commerce create over a hundred million additional parcels per year
                           – in Germany alone. Each of these parcels is ordered, picked, packaged, transported,
                           distributed and delivered individually and on demand. At the same time, the number of
                           articles is growing exponentially.

                           The IT systems at most logistics companies cannot keep up with this rapid develop-
                           ment. Business models and strategies in trade and industry currently have a lifecycle
                           of two to three years. However, the modeling of suitable logistical business processes
                           requires a realization period of up to ten months – too long in relation to their useful life.

                           Cloud computing for logistics
                           In collaboration with IT and logistics companies, the Fraunhofer Institutes for Material
                           Flow and Logistics IML and for Software and Systems Technology ISST, both in
                           ­Dortmund, are jointly developing cloud computing solutions for more flexible and more
                            dynamic IT support.

                           In cloud computing, a company's applications and data are no longer located on local
                           computers, but in the "cloud", which is a metaphor for the Internet. Access to the
                           remote systems takes place via a web browser. Cloud computing also allows IT service
                           providers to develop and provide logistics IT services quickly without having to invest
                           in their own infrastructure. This means that small IT service providers can also place
                           their software offerings on the market.

                           Logistics Mall
                           The Logistics Mall is a virtual market place where logistics software can be offered
                           according to the software-as-a-service principle. The applications offered are compati-
                           ble with each other. Upon completing a user contract the customer can access his own
                           private section of the Mall and use the software via an Internet browser. Billing is
                           usage-­dependent and takes place via the Mall operator. The first applications in the
                           Logistics Mall have been available since December 2010, initially only to the companies
                           participating in EffizienzCluster LogistikRuhr.
LOGISTICS AT ITS BEST 25

Pooling strengths and increasing competitiveness
North Rhine-Westphalia focuses in particular on collaboration between companies, research
institutes and the public sector. LogistikCluster NRW and regional networks provide specific
platforms for many industry topics. Newly located logistics companies will find competent
partners for numerous topics here.

THE LARGEST EMPLOYERS'       LogistikCluster NRW, which is financed by the state of North Rhine-Westphalia, the
ASSOCIATION IN THE LOGIS-    European Union and the participating companies, is developing with great dynamism.
TICS INDUSTRY IN NORTH       In the cluster association LOG-IT Club e.V. many of the players are already looking
RHINE-WESTPHALIA HAS 3,000   jointly for cooperation possibilities and new ideas. Their common goal is to increase
­M EMBERS.                   the competitiveness of the industry in North Rhine-Westphalia.

                             A large number of industry circles concern themselves with important future topics
                             such as the use of new IT systems, green logistics or logistics real estate and sites.
                             As a result of close collaboration with the largest employers' association in the logistics
                             sector, the Transport Industry and Logistics Association North Rhine-Westphalia with
                             over 3,000 members, the activities of the cluster are spreading rapidly.
26 LOGISTICS AT ITS BEST

                                                                                                      Düsseldorf

                           Chicago

                Represented worldwide
                NRW.INVEST
                Headquarters                            Representative offices

                NRW.INVEST GmbH                         NRW.INVEST China/Beijing
                Economic Development Agency             Economic Development Agency
                of the German State of                  of the German State of
                North Rhine-Westphalia (NRW)            North Rhine-Westphalia (NRW)
                Petra Wassner                           Xingliang Feng
                Völklinger Straße 4                     Unit 1218, Landmark Tower 2
                40219 Düsseldorf, Germany               8 North Dongsanhuan Road, Chaoyang District
                Phone: +49 211 13000-0                  Beijing 100004, P.R. China
                Fax: +49 211 13000-154                  Phone: +86 10 65907066
                E-Mail: nrw@nrwinvest.com               Fax: +86 10 65906055
                www.nrwinvest.com                       E-Mail: office@nrwinvest-beijing.cn
                                                        www.nrwinvestchina.cn
                Subsidiaries
                                                        NRW.INVEST China/Nanjing
                NRW.INVEST (NORTH AMERICA) LLC          Economic Development Agency
                Economic Development Agency             of the German State of
                of the German State of                  North Rhine-Westphalia (NRW)
                North Rhine-Westphalia (NRW)            Jun Xu
                Dr. John D. Gatto                       25/F Jiangsu International Trade Mansion
                150 North Michigan Avenue, Suite 2940   50, Zhong Hua Lu
                Chicago, IL 60601, USA                  Nanjing 210001, P.R. China
                Phone: +1 312 6297500                   Phone: +86 25 52270000
                Fax: +1 312 6297501                     Fax: +86 25 52253219
                E-Mail: info@nrwinvestllc.com           E-Mail: office@nrwinvest-nanjing.cn
                www.nrwinvestllc.com                    www.nrwinvestchina.cn

                NRW Japan K.K.                          NRW.INVEST China/Shanghai
                Economic Development Agency             Economic Development Agency
                of the German State of                  of the German State of
                North Rhine-Westphalia (NRW)            North Rhine-Westphalia (NRW)
                Georg K. Löer                           Huaizhen Huang
                New Otani Garden Court 7F               17A, Tomson Commercial Building
                4-1 Kioicho, Chiyoda-ku                 No. 710 Dongfang Road
                Tokyo 102-0094, Japan                   Shanghai 200122, P.R. China
                Phone: +81 3 52102300                   Phone: +86 21 50819362
                Fax: +81 3 52102800                     Fax: +86 21 50819363
                E-Mail: contact@nrw.co.jp               E-Mail: office@nrwinvest-shanghai.cn
                www.nrw.co.jp                           www.nrwinvestchina.cn
LOGISTICS AT ITS BEST 27

St. Petersburg

Istanbul                                                                           Beijing
                                                                                                            Seoul
                                                                                                                               Tokyo
                                                                                        Nanjing

                                                                                         Shanghai

                                                 Mumbai

                                                  Pune

     NRW.INVEST India/Pune                            NRW.INVEST Korea                             NRW.INVEST Turkey
     Economic Development Agency                      Economic Development Agency                  Economic Development Agency
     of the German State of                           of the German State of                       of the German State of
     North Rhine-Westphalia (NRW)                     North Rhine-Westphalia (NRW)                 North Rhine-Westphalia (NRW)
     Golak C. Misra                                   Soyeon Kim                                   Dr. Adem Akkaya
     Office No. 106, "Metro House"                    Korea Business Center RM 1409                Inönü Cad. 24/4 Gümüssuyu – Taksim
     Mangaldas Road, Bundgarden                       309, Gangnam-daero, Seocho-gu                34437 Istanbul, Türkiye
     Pune, 411001, India                              Seoul, 137-860, Korea                        Phone: +90 212 2491848
     Phone: +91 99 23206530                           Phone: +82 2 34734670                        Fax: +90 212 2491849
     E-Mail: pune@nrwinvest.com                       Fax: +82 2 34734671                          E-Mail: info@nrwinvest-istanbul.com.tr
     www.nrwinvest.com                                E-Mail: nrw@nrw.co.kr                        www.nrwinvest-istanbul.com.tr
                                                      www.nrwinvest.com
     NRW.INVEST India/Mumbai
     Economic Development Agency                      NRW.INVEST Russia
     of the German State of                           Economic Development Agency
     North Rhine-Westphalia (NRW)                     of the German State of
     Shreeram S. Iyer                                 North Rhine-Westphalia (NRW)
     Strategic IT Advisor                             Tatjana Schwarzkopf
     C-1403, 14th floor, RNA Height, J.V. Link Road   Finlyandskij Prospekt 4 A
     Andheri (East) Mumbai, 400093, India             Business Centre Petrovskij Fort
     Phone: +91 22 28262194                           8th Floor, Room 810
     Fax: +91 22 28262194                             St. Petersburg, 194044, Russia
     E-Mail: mumbai@nrwinvest.com                     Phone: +7 812 3321501
     www.nrwinvest.com                                Fax: +7 812 3321598
                                                      E-Mail: info@nrwinvest-spb.ru
                                                      www.nrwinvest.com

     Imprint
     Publisher:                                       Responsible according to German Press Law:     Photo credits:
     NRW.INVEST GmbH                                  Manuela Ehresmann,                             Title, P. 4, 11: FritzSchäfer GmbH SSI SCHÄFER,
     Economic Development Agency                      Head of Division Marketing                     P. 2, 13, 19: duisport,
     of the German State of                                                                          P. 5: Flughafen Köln/Bonn GmbH
                                                      Position as at: April 2013
     North Rhine-Westphalia (NRW)                                                                    P. 6: KölnTourismus GmbH,
     Völklinger Straße 4                              Design:                                        P. 8, 10, 15, 28: NRW.INVEST,
     40219 Düsseldorf, Germany                        DIE PR-BERATER GmbH                            P. 9: iStockphoto,
     Phone: +49 211 13000-0                           Worringer Str. 22                              P. 14: Garbe Logistic,
     Fax: +49 211 13000-154                           50668 Köln                                     P. 18: GERRY WEBER International AG,
     E-Mail: nrw@nrwinvest.com,                                                                      P. 22: Fraunhofer-Institut für Materialfluss
     www.nrwinvest.com                                                                               und Logistik IML,
                                                                                                     P. 25: Deutsche Post AG
NRW.INVEST GmbH
Economic Development Agency
of the German State of North Rhine-Westphalia
Völklinger Straße 4, 40219 Düsseldorf, Germany
www.nrwinvest.com

In collaboration with:
Clustermanagement Logistik.NRW
Mallinckrodtstraße 320, 44147 Dortmund, Germany
www.logistik.nrw.de