Dreweatts. Fine Watches, Pens and Luxury Accessories. London. July 2013.
Page content transcription
If your browser does not render page correctly, please read the page content below
LONDON

FINE WATCHES, PENS AND LUXURY ACCESSORIES
Tuesday 16th July 2013

                   Part of the Noble Investments (UK) PLC Group
IMPORTANT NOTICES
Please see Conditions of Business and Conditions of Sale at the back of this catalogue
Dreweatts & Dreweatts 1759 are trading names of The Fine Art Auction Group Limited. The Fine Art Auction Group Limited is
registered in England, company number: 03839469, registered office: 11 Adelphi Terrace, London WC2N 6BJ.

Buying at Dreweatts                                                 Bidding Increments
There are several ways you can bid at a Dreweatts auction;          The Auctioneer will advance bids in the following preset
in person, by leaving a commission or absentee bid, on the          increments, and is under no obligation to accept bids between
telephone where available and live via the internet –               these increments.
please make arrangements before the sale.
                                                                    £200         £220          £240          £260...         £300
Bidding in Person                                                   £320         £350          £380          £400...         £500
If intending to buy you are required to register your name and      £550         £600          £650          £700...         £1000
details at reception prior to the commencement of the auction.      £1100        £1200         £1300         £1400...        £2000
You will then be allocated a bidding number, which you use          £2200        £2400         £2600         £2800...        £3000
when bidding for an item.                                           £3200        £3500         £3800         £4000...        £5000
                                                                    £5500        £6000         £6500         £7000...        £10000
Commission Bids                                                     £11000       £12000        £13000        £14000...       £20000
Dreweatts will execute bids on your behalf if you are unable to     £22000       £24000        £26000        £28000...       £30000
attend the sale. Commission or absentee bids are accepted           £32000       £35000        £38000        £40000...       £50000
either directly at reception, or can be sent by post, fax, email,   £55000       £60000        £65000        £70000...       £100000
telephone or via the website: www.dnfa.com.                         £110000      £120000       £130000       £140000...      £200000
Dreweatts will add these bids to the auctioneers' sale book and     £220000      £240000       £260000       £280000...      £300000
will undertake to purchase the lots on your behalf as cheaply as    £320000      £350000       £380000       £400000...      £500000
allowed by other bids and reserves.
Dreweatts does not accept liability for failing to execute          Collection or Delivery
commission bids, or for any errors or omissions.                    Before being able to collect your purchases you are required to
                                                                    pay the hammer price, plus the applicable commissions, and
Condition                                                           obtain a receipt acknowledging payment. Collection of the
Bidders must satisfy themselves as to the condition of each lot.    purchased lots is at the purchaser's risk and expense and whilst
Condition reports are available on request – see the Conditions     Dreweatts do not provide packing and despatch service we can
of Business at the back of this catalogue for more information      suggest some carriers.
regarding condition reports. Requests for condition reports
must be submitted by 4pm on the day prior to the auction.           Dreweatts also require that all purchased items are collected
                                                                    within three days of the sale to avoid a storage charge being
Commission Charges                                                  applied.
All purchases are subject to a buyer's premium, which is 24%
of the hammer price plus VAT on this 24% (28.8% including VAT),     Storage Charges
for items up to £150,000. The commission reduces to 12%             All items of furniture and larger works of art not collected by
(14.40% including VAT) on the balance of items with a hammer        5.30pm on the Tuesday of the week following the sale will be
price of £150,001 and over.                                         automatically removed to commercial storage and subject to a
                                                                    minimum storage charge of £20 (plus VAT) per lot and to a further
In the event that a lot has an asterisk (*) beside the lot number
                                                                    storage charge of £2 (plus VAT) per lot per part or full day
in the catalogue, this indicates that the item is owned by an
                                                                    thereafter. These charges will be the sole liability of the purchaser
entity or company required to pay VAT (generally not an Antique
                                                                    and will be billed directly to them by Snelsmore Storage.
Dealer, as they operate under a dealer's margin scheme).
VAT is payable at 20% on the hammer price.                          On payment of all sales and storage costs, items will be
                                                                    available for collection by appointment from Snelsmore
Live Internet Bidding                                               Storage, tel: 01635 248636, mobile: 07774 703749.
To register to bid live via the internet or to follow the sale      These charges are set by Snelsmore Storage, we recommend
go to: artfact.com, epailive.com, liveauctioneers.com or            that you contact them directly regarding queries relating to
the-saleroom.com. Dreweatts does not accept liability               these charges and other questions relating to storage. Staff at
for any failure of these services                                   the saleroom will be unable to answer questions relating to
                                                                    items that have been removed from the saleroom.
Payment
Payment will be accepted, if you are a successful bidder,           Further Information
by debit card issued by a UK bank and registered to a UK            The colours printed in this catalogue are not necessarily a true
billing address, by bank transfer direct into our bank account,     reflection of the actual item.
Bank Details: Natwest, Blackboys Hill, Bristol.
                                                                    All weights and measures given in the catalogue should be
Account Name: Dreweatts 1759 Limited Client Account.
                                                                    regarded as approximate.
A/C: 96633778 Sort Code: 60-17-24 BIC: NWBK GB 2L
IBAN: GB25 NWBK6017 2496 6337 78; in cash up to £12,000             Valuation Services
(subject to relevant money laundering regulations), or by all       Dreweatts provides a range of confidential and professional
major UK issued credit cards registered to a UK billing address     valuation services to private clients, solicitors, executors,
with the exception of American Express and Diners Club.             estate managers, trustees and other professional partners.
A surcharge of 3% is payable on all payments made by credit         These services include auction valuations, insurance
card. This surcharge does not apply to debit card payments.         valuations, probate valuations, private treaty valuations,
Payment may also be made by Sterling personal cheques               valuations for family division or for tax purposes. For more
drawn on a UK bank account but Dreweatts regrets that               information, please see our website: www.dnfa.com.
purchases paid for by this method can not be collected until
your cheque has cleared.
LONDON

                                                           FINE WATCHES,
                                                           PENS AND LUXURY
                                                           ACCESSORIES
                                                           Tuesday 16th July 2013 at 10.30am
                                                           Sale No. 13689

                                                           For bidding and more information:
                                                           fineart@dnfa.com | +44 (0)20 3291 2832

                                                           Specialists
                                                           James Nicholson FGA, DGA       David Rees
                                                           jnicholson@dnfa.com            drees@dnfa.com
                                                           Patricia Law FGA, DGA          Nick Mann
                                                           plaw@dnfa.com                  nmann@dnfa.com
                                                           Alexandra Francis, GG          Tess Parry FGA, DGA
                                                           afrancis@dnfa.com              tparry@dnfa.com
                                                           Terry Taylor MBHI
                                                           (Watches Consultant)
Free live online bidding for this sale:
                                                           Viewing
 www.artfact.com                    www.epailive.com
                                                           Donnington View                London View
                                                           Saturday 6th July 2013         Sunday 14th July 2013
                                                           9..00 a.m. - 12.30 p.m.        11.00 a.m. - 4.00 p.m.
www.liveauctioneers.com             www.the-saleroom.com
                                                           Monday 8th July 2013           Monday 15th July 2013
                                                           9.00 a.m. - 6.00 p.m.          9.30 a.m. - 7.00 p.m.
                                                           Tuesday 9th July 2013          Day of sale from 9.30 a.m.
There is no surcharge for using this service
                                                           9.00 a.m. - 4.30 p.m.

Visit our website for current catalogues,
colour illustrations of major lots and a word              Catalogues £10 (£12 by post)
search service: www.dnfa.com

Buyer's premium is charged per lot at 24% of the           Dreweatts London
hammer price (28.8% including VAT) up to and               24 Maddox Street
including £150,000, and 12% on the hammer price            London
(14.40% including VAT) in excess of £150,000.              W1S 1PP
                                                           Tel: +44 (0)20 3291 2832
Follow us on Twitter                                       Fax: +44 (0)1635 553599
         @DreweattsBlooms                                  fineart@dnfa.com
                                                           www.dnfa.com

Illustrations – Front cover: lot 58 | Back cover: 138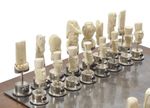 LONDON

POCKET WATCHES

                                                     1

1
A gun metal moonphase double dial full calandar Swiss pocket watch, circa 1900, the three piece case,
with white enamel dial, subsidiary second dial, moonphase, black Roman numerals, blued steel spade
hands, calendar dial, outer silvered rim, black date letter, gilt date chapter ring with Arabic numerals and
month aperture, a 15 jewel Swiss bar movement, bimetallic split balance, overcoil balance springs, reverse
calendar mechanism, no.54142, the case 53mm diameter
£600-800

                                                         2
                                                         A Swiss silver openface quarter repeating
                                                         pocket watch, circa 1910, no, 10031-6, the four
                                                         piece hinged case with white enamel dial, black
                                                         Roman numerals and blued spade hands, 15 jewel
                                                         Swiss half plate quarter repeating movement,
                                                         bimetallic split balance, overcoil balance spring,
                                                         and movement signed 'Astral 11090', the case
                                                         50mm diameter
                                                         £400-600

                         2
                                                                                                               3
LONDON
3
A Victorian 18 carat gold openface pocket watch,
no. 9303, hallmarked London 1854, the four piece
hinged case with engine turned cover, the gold
dial with raised Arabic numerals, dot index,
engraved centre subsidiary seconds dial, blue
spade hands, an English lever movement,
engraved balance cock with grotesque mask and
flowers, domed three armed balance, oversprung
balance spring and diamond end stone, the case
50mm diameter, on a chain stamped 'CRCo'
£600-800

                                                                                    3

                                                    4
                                                   A late 19th century Swiss gold and diamond fob
                                                   watch, the polished bezel with white enamel dial,
                                                   black Arabic numerals and gold shaped hands,
                                                   the case back pavé set with rose cut diamonds,
                                                   with a removable rose cut diamond fleur de lys
                                                   bale, 33mm long, to a black silk ribbon with a
                                                   brooch fittings, with pavé set old cut diamond
                                                   connections and rose cut diamond bars and
                                                   palmette motifs along the length, 9.5cm long
                                                   overall, the 10 jewel Swiss cylinder movement with
                                                   an internal winding mechanism
                                                   £500-700

                           4

4                                                               www.dnfa.com tel. +44 (0) 20 3291 2832
LONDON

                                                      5

5
A slim 18 carat gold late 19th century Hunter enamel and diamond fob watch, no. 25050, with red enamel
front and back decorated gold floral front set with diamonds, back with centre gold decoration, white
enamel dial and flush pink centre, Arabic numerals and Louis hands, 10 jewel Swiss bar cylinder
movement, internal winding mechanism, the case 26mm diameter
£300-500

                                             6

6
American Waltham, a 14 carat gold hunter fob watch, circa 1902, no. 83240, the four piece hinged case with
diamond set star on the back cover, the front cover engraved with a monogram, the white enamel dial with
black Roman numerals, subsidiary seconds dial and blued steel spade hands, 15 jewel movement signed
American Waltham Watch Co., with screw set jewels to back plate, safety barrel, bimetallic split balance
and flat balance spring, no. 6464986, the case 33mm diameter
£150-250

                                                                                                             5
LONDON

7
F. E. Bowden, an 18 carat gold half
hunter pocket watch, no. 5023,
hallmarked London 1888, the four
piece hinged case with engraved
monogram to the back cover, the
white dial with black Roman
numerals, blued steel hands,
15 jewel English lever movement
with bimetallic split balance,
overcoil balance spring and screw
set jewel to back plate, the case                                                              7
38mm diameter, on a faceted
belcher chain
£600-800

                                           8

    8
    William Boyle, a George III silver gilt pair-cased pocket watch, hallmarked London 1783, the outer
    case engraved with foliate swags, and a two piece hinged inner case, the white enamel dial with black
    Roman numerals and gilt hands, full plate verge fusee movement with Egyptian pillars, finely pierced
    ornaments, a three armed steel balance with undersprung balance spring, finely engraved and pierced
    balance cock with a grotesque mask, lyre, flowers and scroll with foliage, the outer case 46mm
    diameter, the inner case 39mm diameter
    £600-800

6                                                                   www.dnfa.com tel. +44 (0) 20 3291 2832
LONDON

                                                   9

9
Breant, Paris, an early 19th century 18 carat gold open face repeating pocket watch, circa 1820,
the two piece hinged case with rope twist decoration, the back cover with a flower head and laurel
wreath motif in pink and yellow gold with further engraved flower and circle decoration, the white dial
above a chamfered plate engraved 'Breant' with further engraved decoration, with black Arabic numerals,
original pierced hands set with rose cut diamonds, the full plate verge fusee repeating movement with
pierced and engraved cock, polished steel end piece, cylindrical pillars and hammer striking on pegged
case, the case 44mm diameter
£700-1,000

10
Dent, an 18 carat gold pocket watch
converted to a wristwatch, no. 30280,
hallmarked London 1886, the four piece
hinged case and bezel engraved with a
monogram to the front cover, the white
enamel dial with black Roman numerals
and blued steel hands, 9 jewel three
quarter plate English lever movement,
bimetallic split balance and flat balance
spring, no. 30280, the case 48mm
including lugs
£300-400

                                                                            10
                                                                                                          7
LONDON

                                            11

11
Elgin, a 14 carat gold fob watch, circa 1908, no. 6325172, the four piece hinged case and bezel with
repousse foliate decoration and set with a diamond to the back cover, the front cover engraved 'SM' in a
shield shaped reserve, the white enamel and mauve dial with black Arabic numerals, subsidiary seconds
dial and gold spade hands, 7 jewel Elgin National Watch Company movement with safety pinion, bimetallic
split balance and overcoil balance spring, no. 13543972, the case 32mm diameter
£150-250

                                                    12

12
Elgin, a 14 carat gold small hunter pocket watch, circa 1910, no. 7133, the four piece hinged case and
bezel with engine turned decoration, the white enamel dial with black Roman numerals, subsidiary
seconds dial and blued steel hands, 15 jewel Elgin forked gilt movement, bimetallic balance and overcoil
balance spring, no. 1193616, the case 41mm diameter
£250-350

8                                                                    www.dnfa.com tel. +44 (0) 20 3291 2832
LONDON

                                        13

13
Elgin, a gold plated hunter pocket watch, no. 1550858, the four piece hinged case and bezel with engine
turned and engraved decoration, the white enamel dial with soft pink centre, black Arabic numerals and
subsidiary seconds dial, 17 jewel Elgin National Watch Company movement with safety pinion, bimetallic
split balance, overcoil balance spring and threaded micro regulation, the case 49mm diameter
£150-250

14
Gowland, an 18 carat gold openface
pocket watch, London 1837, the three
piece hinged case with an engine turned
cover and engraved with foliate borders,
the white enamel dial with black Roman
numerals and blued steel hands, English
lever fusee movement, plain balance cock,
steel three armed balance and an
undersprung balance spring, the case
42mm diameter
£400-600

                                                                          14

                                                                                                          9
LONDON

 15
 McMaster, Dublin, an 18 carat gold openface
 pocket watch, hallmarked Chester 1831, no. 2578,
 the three piece hinged case with engraved foliate
 borders, the tri colour gold dial with engraved
 centre, raised Roman numerals and blued steel
 spade hands, English lever fusee movement,
 three armed steel balance, undersprung balance
 spring, engraved balance cock, diamond end
 stone and the movement signed 'McMaster
 Dublin 2578', the case 46mm diameter, on an
 associated gilt metal leontine
 £400-600

                                                                              15

                                                     16
 16
 Hy Moser & Cie, a 14 carat gold Art Deco hunter pocket watch, circa 1920, no. 895170, the four piece
 hinged case and bezel with gold two tone dial, raised Arabic numerals, subsidiary seconds dial and gold
 hands, 15 jewel H. Moser & Cie movement, bimetallic split balance and overcoil balance spring, the case
 50mm diameter
 £500-800

10                                                                   www.dnfa.com tel. +44 (0) 20 3291 2832
LONDON

17
R. L. Rennison, an 18 carat gold openface
keyless English lever pocket watch, Chester 1891,
no. 116980, the four piece case with white dial,
black Roman numerals, Arabic minute and
seconds index, subsidiary seconds dial, black
steel spade hands and centre seconds hand,
bimetallic split balance and overcoil balance
spring, 51mm diameter
£600-800

                                                                          17

                                                    18
18
Thos Russell & Sons, an 18 carat gold half hunter pocket watch, circa 1900, no.36673, the four piece
hinged case with white enamel dial, blued steel hands and black Roman numerals, 17 jewel Swiss nickel
movement with bimetallic split balance, overcoil balance spring, screw set centre wheel back jewel and
polished winding work, the case 40mm diameter
£250-350

                                                                                                         11
LONDON
                       19
                       Vacheron & Constantin, a gold fob watch, circa 1860, no. 114775, the four piece
                       hinged case with white dial, black Roman numerals, subsidiary seconds dial and
                       gold spade hands, 13 jewel Vacheron & Constantin lever bar movement, the case
                       35mm diameter, on a gold plated chain
                       £400-500

                       20
                       Zenith, a 14 carat gold openface pocket watch, circa 1930, no. 263778, the three
                       piece case engraved with linear decoration and 'LF' in a shaped oval reserve, the
                       silvered dial with raised Arabic numerals, spade hands and a subsidiary seconds
                       dial, 17 jewel Zenith gilt movement, bimetallic split balance and overcoil spring, the
                       case 47mm diameter
                       £300-500

                        19
                                                                                20

 21
 Zenith, an 18 carat gold hunter
 pocket watch, circa 1980, ref.
 190E874, the four piece case with
 white dial, Roman numerals and
 baton hands, 17 jewel Zenith
 movement cal. 2310 no. 7153759, the
 case 42mm diameter, on an 18 carat
 gold Albert chain
 £600-800

                                                                   21

12                                                                      www.dnfa.com tel. +44 (0) 20 3291 2832
LONDON

                                                 22

22
A Viennese silver gilt mounted enamel pear
shaped pendant or cabinet watch, maker's mark
'LP', 1866-1922 Vienna mark, late 19th century, the
unsigned Continental verge fusee movement with
a pierced bridged balance cock, undersprung
balance spring and engraved silvered regulator
disc, the white enamel dial with Arabic numerals
and recordon style hands painted with a reclining
maiden with lyre, the pear shaped case with a
hinged cover, painted inside with landscapes and
outside with couples or a group in landscapes,
9cm (3 1/2in) high
£1,500-2,000

                                                      22            13
LONDON

                                                       WRISTWATCHES

                                                       23
                                                       A lady's Art Deco synthetic sapphire and
                                                       diamond cocktail watch, circa 1930, the silvered
                                                       dial with Arabic numerals, blued steel hands and
                                                       signed Suisse, the rectangular case pavé set with
                                                       old cut diamonds, with baguette cut synthetic
                                                       cabochon winding crown, 15 jewel Swiss tonneau
                                                       shaped movement cal. A5475, on a tan silk
                                                       cordette strap
                                                       £500-700

                        23

 24
 Baume & Mercier, Titanium, a lady's two colour
 wristwatch, circa 1990, ref. 5126, no. 1526826, the
 two piece case with white dial, Roman numerals,
 baton hands and date aperture, 6 jewel Baume &
 Mercier, Swiss quartz movement cal. BM10195
 ETA 255.441, the case 29mm including lugs, on a
 block link bracelet, with a fold over clasp
 £80-120

                                                                              24

14                                                                  www.dnfa.com tel. +44 (0) 20 3291 2832
LONDON

                                                   25
                                                   Baume & Mercier, a lady's 18 carat gold
                                                   wristwatch, circa 1970, ref. 38263, no. 488148, the
                                                   two piece case with black dial and Dauphine
                                                   hands, 17 jewel Baume & Mercier movement cal.
                                                   775, the case 25mm, on an 18 carat gold integral
                                                   woven bracelet with a snap ladder clasp, 18.5cm
                                                   long overall
                                                   £1,000-1,500

                        25

26
Blancpain, a lady's two colour wristwatch, circa
1980, the two piece case with white dial, raised
Roman numerals, month and day apertures, outer
date indicator and 29 1/2 day date indicator, 20
jewel Blancpain movement cal. 6281, the case
31mm including lugs, on a brown strap
£500-700

                                                                            26
                                                                                                         15
LONDON

                          28

16        www.dnfa.com tel. +44 (0) 20 3291 2832
LONDON

                                                     27
                                                     Bueche-Girod, a lady's 9 carat gold bracelet
                                                     wristwatch, circa 1980, the two piece case with
                                                     tiger eye dial and Dauphine hands, 17 jewel Bueche-
                                                     Girod movement adjusted to four positions, cal.
                                                     ETA 2512 no. 69, the case 25mm diameter, on an
                                                     integral woven bracelet with slide clasp
                                                     £300-400

                         27

28
Cartier, Mecanique, a lady's 18 carat white gold wrist watch, ref. 2514, no. 118032, the three piece screw
down case with silver textured dial, black Roman numerals and blued steel hands, 21 jewel Cartier Swiss
movement with internal winding mechanism cal. 060 mc, the case 49mm, on a textured leather strap, in a
Cartier box
£1,000-1,500

                                                                                                             17
LONDON

                                                       29
                                                       Certina, a lady's 18 carat white gold and diamond
                                                       cocktail watch, circa 1975, ref. 0826979, no. 850473,
                                                       the two piece case with an eight cut diamond bezel,
                                                       the gold dust blue dial with baton numerals and
                                                       hands, 17 jewel Certina movement cal. 13-20, on an
                                                       integral block link bracelet with fold over clasp, the
                                                       case 23mm diameter, bracelet length 18cm
                                                       £500-700

                        29

  30
  Chaumet, Paris, a midi diamond and stainless
  steel bracelet wristwatch, circa 2000, ref. 622-
  9050, with two piece screw down case and crown
  with a rotating diamond bezel, the mother of pearl
  dial with diamond dot numerals and skeleton
  luminous hands and date aperture, 9 jewel
  Chaumet V8 slim movement, cal. 256-111, case
  40mm including lugs, on a block link bracelet with
  fold over clasp
  £500-700

                                                                                30

18                                                                   www.dnfa.com tel. +44 (0) 20 3291 2832
LONDON

                                                    31
                                                    Chopard, a lady's 18 carat gold wristwatch, circa
                                                    1980, ref. 4010, no. 52819, the two piece case with a
                                                    gold dial, black Roman numerals and black hands,
                                                    17 jewel Swiss Chopard movement cal. ETA 2510,
                                                    the case 23mm diameter, on an integral 18 carat
                                                    gold woven bracelet
                                                    £700-900

                                                                            32

                        31

32
Jaeger LeCoultre, a lady's 18 carat gold and
diamond cocktail watch, circa 1958, ref. 283, the
two piece case with a brilliant cut diamond set
serrated bezel, the matt silver dial with baton
numerals and hands, 18 jewel Jaeger LeCoultre
back wind movement cal. 0221-304, the case 18mm
diameter, on an integral woven bracelet with fold
over clasp, length 20cm
£400-600

                                                                                                            19
LONDON

  33
  Jean Sybe, Swiss, a lady's gold and synthetic
  ruby bracelet watch, circa 1950, with a three piece
  case and hinged cover having rope border and
  quarter scroll heart design set with five synthetic
  rubies, the white dial with raised tapered baton
  and dot numerals and modern hands, 17 jewel
  Swiss movement, signed Syndy Berman, the case
  19mm diameter, on an integral bracelet with rope
  sides, scrolled double heart central links set with
  two synthetic rubies, 16 links in total
  £300-400

20
LONDON

34
Longines, a lady's 18 carat white gold wristwatch,
circa 1967, the two piece round case and bezel with
thirty claw set diamonds, the silvered dial with
baton numerals and hands, 17 jewel Longines
movement cal. 460 no. 14869852, the case 24mm long
£700-800

                                                                              34

                                                      35
                                                      Omega Seamaster Megaquartz, a lady's stainless
                                                      steel with gold bezel bracelet wristwatch, circa
                                                      1985, ref. 196.0056, 396.0842, the two piece case
                                                      with a black circular dial, raised baton numerals,
                                                      white luminous cathedral hands and date aperture
                                                      at three o'clock, 15 jewel Omega quartz movement
                                                      £300-500

                         35
                                                                                                           21
LONDON

                                                     36

 36
 Patek Philippe, Gondolo, a lady's 1940s 18 carat gold square cocktail watch, no. 509239, the two piece
 case with black dial, Roman and dot numerals, 18 jewel Patek Philippe movement no. 941359, the case
 30mm including lugs, on a black strap with an 18 carat gold clasp,19.5cm long overall, with Patek Philippe
 service card attached, Patek Philippe seal on the back of the watch and in a Patek Philippe seal bag
 Offered for sale with two letters from Patek Philippe, dated Febuary 1963 and April 1963, regarding a
 service carried out by Patek Philippe, Geneve. With a further letter from Patek Philippe, dated January
 2005, detailing the most recent service carried out.
 £700-1,000

22                                                                     www.dnfa.com tel. +44 (0) 20 3291 2832
LONDON

                    37

37
Rolex, a lady's 9 carat gold wristwatch, circa 1920,
ref. 4086, the two piece case with knurled screw        38
bezel, the white dial with Arabic numerals, arrow
hands and subsidiary dial, 15 jewel Rolex
movement with bimetallic balance and flat
balance spring, the case 35mm including lugs, on a
black strap
£300-400

38
Rolex, a lady's 14 carat pink gold wristwatch, circa
1934, ref. 3959, no. 61737, the three piece case with
copper coloured dial, Arabic numerals, steel baton
hands and a subsidiary seconds dial, 17 jewel Rolex
movement adjusted to two positions, the case
28mm including lugs, on a black leather strap
£250-350

                                                                      23
LONDON

                                                            39
                                                            Rolex, Precision, a lady's 18 carat white gold
                                                            wristwatch, circa 1970, ref G365, with two piece
                                                            white gold case, faceted glass, silvered dial and
                                                            baton numerals and hands, 18 jewel Rolex
                                                            movement, monometallic balance and flat balance
                                                            spring, cal. 1401, case 24mm including lugs, with
                                                            eight cut diamond stirrup shoulders to an
                                                            associated open link bracelet, each link set with
                                                            pavé set brilliant cut diamond chevrons, to a
                                                            concealed box snap clasp, 18.5cm long overall
                                                            £500-700

                           39

       40
       Rolex, Precision, a lady's 9 carat white gold
       wristwatch, London 1988, ref. 35517, the two piece
       case with silvered dial, baton numerals and hands,
       18 jewel Rolex movement cal. 1401, the case 14mm,
       on a 9 carat white gold integral woven bracelet,
       17cm long overall
       £500-700

                                                                                  40

24                                                                       www.dnfa.com tel. +44 (0) 20 3291 2832
LONDON

                                                     41
                                                     Baume & Mercier, Geneve, a gentleman's 18 carat
                                                     gold rectangular wristwatch, ref. 35302, no.
                                                     3190753, the two piece screw down case with
                                                     silvered sun ray dial with subsidiary seconds dial,
                                                     up and down indicator, tapered baton numerals
                                                     and Dauphine hands, 22 jewel Baume & Mercier
                                                     tonneau movement cal. BM7736, the case 40mm
                                                     including lugs, on a tan strap, in a Baume &
                                                     Mercier pouch
                                                     £600-800

                                                                            42

                      41

42
Bulgari, Bvlgari Bvlgari, a gentleman's stainless
steel wristwatch, circa 1990, ref. BB33SLD P42789,
the two piece case with matt black dial, baton and
Arabic numerals, baton hands and date aperture,
8 jewel Bulgari Swiss quartz movement cal. 732,
the case 39mm including lugs, on a black strap
£200-300

                                                                                                           25
LONDON

                                                        43
                                                        Bulgari, Solotempo, a gentleman's stainless
                                                        steel wristwatch, circa 2001, ref. ST355 D20879,
                                                        the two piece case with silvered rim to dial, white
                                                        centre baton numerals and hands, centre with 12
                                                        and 6, and date aperture, 7 jewel Bulgari quartz
                                                        movement cal MVE002-MBBL, the case 39mm
                                                        including lugs, on a black strap
                                                        £250-350

                            43

  44
  Eterna, a gentleman's 18 carat gold wristwatch,
  circa 1950, ref. 400 2148 68 S, no. 079, the three
  piece case with flared lugs, flush day and date
  pushers, the white dial with baton numerals, outer
  date index, day aperture at 12 o'clock, month
  aperture at 6 o'clock and arrow date hand, 17 jewel
  Eterna movement, monometallic balance and heat
  balance spring, cal. 1116T no. 3158660, the case
  39mm including lugs, 34mm diameter, on a black
  strap with stainless steel fold over clasp
  £800-1,200

                                                                               44

26                                                                    www.dnfa.com tel. +44 (0) 20 3291 2832
LONDON

45
Girard Perregaux, G.P 7000, a
gentleman's stainless steel
chronograph wristwatch, circa 2000,
ref. 7000, no. A-5741, the two piece screw
down case with calibrated bezel, the
white dial with baton numerals and
hands, subsidiary dials running seconds,     45
hour and minutes and a date aperture,
39 jewel Girard Perregaux chronograph
automatic movement cal. 800.064, the
case 46mm including lugs, on a tan strap
£1,000-1,500

                                                           27
LONDON

     46
     International Watch Company, Schaffhausen
     Chronograph, a gentleman's stainless steel
     wristwatch, circa 2008, ref. 3714, no. 3271262, the
     three piece screw down case with white dial, two
     subsidiary dials for running seconds and minutes,
     raised Arabic numerals and Dauphine hands, 31
     jewel International Watch Company chronograph
     automatic movement adjusted to five positions,
     cal. I.W.C 79350 no. 2998755, the case 47mm
     including lugs, 41mm diameter, on a black strap,
     in an I.W.C box with guarantee and booklet
     £1,800-2,200

                                                           46

28                                                              www.dnfa.com tel. +44 (0) 20 3291 2832
LONDON

                                                     47
47
Jaeger LeCoultre, Gentilhomme, a gentleman's 18 carat gold wristwatch, circa 1980, the three piece
screw down case with knurled edges to bezel and back of case, the white dial with Roman numerals,
subsidiary seconds dial and date aperture, 36 jewel Jaeger LeCoultre movement cal. 891 no. 250409, the
case 41mm including lugs
£1,000-1,500

                                                                                                         29
LONDON

                                                      48
                                                      Longines, a gentleman's 18 carat gold
                                                      wristwatch, circa 1980, ref. 4310-847, no. 18001629,
                                                      the two piece case with gold dial, Roman
                                                      numerals and baton hands, 17 jewel Longines
                                                      movement cal. L847.4 no. 53940637, the case 38mm
                                                      including lugs, on a brown strap
                                                      £200-300

                          46

  49
  Longines, a gentleman's 18 carat gold
  rectangular wristwatch, circa 1990, ref. 506-998,
  the two piece down case with white dial, Roman
  numerals and baton hands, 5 jewel Longines Swiss
  quartz movement cal. 256.041 ETA. 256.041, the
  case 35mm including lugs, on a brown strap
  £200-300

                                                                                46

30                                                                  www.dnfa.com tel. +44 (0) 20 3291 2832
LONDON

                                             50
                                             Meistersinger, 1Z Mechanik, a gentleman's stainless steel
                                             wristwatch, circa 2009, ref. cm302-00005, the three piece
                                             screw down case with open back, the black dial with white
                                             Arabic hour numerals, white five minute index and a tapered
                                             single white hand, 17 jewel Swiss movement cal. ETA 7001,
                                             the case 41mm including lugs, on a black strap, in a
                                             Meistersinger box with extra strap and guarantee
                                             £400-600

                  50

51*
Montblanc, Meisterstuck,
a lady's stainless steel and
diamond bracelet wristwatch,
circa 2000, ref. 7079, no. PB174477,
the three piece case with diamond
set bezel, silvered engined dial,
diamond dot numerals, Arabic 12
and date aperture, 7 jewel Montblanc
quartz Swiss movement cal. 4810.103
ETA. 956412, the case 39mm
including lugs, on a block link
bracelet, with a fold over clasp
£400-600

                                                  51

52*
Montblanc, a gentleman's stainless steel wristwatch, circa 2000,
ref. 7027, no.PL122566, the three piece case with silvered engined
dial, raised Arabic numerals and polished white metal hands, 7 jewel
Montblanc quartz movement cal. 4810.101 ETA. G55.112, the case
44mm including lugs, on a brown strap
£400-600

                                                                                     52
                                                                                                           31
LONDON

                                                     53
 53*
 Movado, a gentleman's 18 carat white gold chronograph automatic wristwatch, circa 2006, ref. 30.49.186,
 no. 6764663, the three piece case with open back and oval pushers, the white dial with Arabic 12, raised
 tapered baton numerals, subsidiary dials running seconds, hours and minutes and date aperture, 27 jewel
 Movado Swiss automatic chronograph movement cal. ETA 7750, the case 49mm including lugs, on a black
 alligator strap, in a Movado case with outer card packaging, extra strap and paperwork
 £2,000-3,000

32                                                                   www.dnfa.com tel. +44 (0) 20 3291 2832
LONDON

                            54
54
Omega, Constellation, a midi two colour wristwatch,
circa 1980, ref. 195-0008, 395 0804, the two piece
stainless steel case with twist gold bezel and bracelet
bars, the black dial with gold baton numerals and
hands, 2 jewel Omega quartz movement no. 41089046,
the case 31mm diameter, on a two colour block link
bracelet with fold over clasp
                                                                                    55
£200-300
                                                          55
                                                          Omega, a gentleman's 9 carat gold wristwatch,
                                                          Birmingham 1977, ref. 13322, no. 490721, the three
                                                          piece case with flared lugs, the silvered dial with
                                                          Arabic numerals and subsidiary seconds dial, 15
                                                          jewel Omega movement cal. 265 no. 12742504, the
                                                          case 40mm including lugs, on a brown strap, in an
                                                          Omega case
                                                          £200-250

                                                          56
                                                          Omega, a stainless steel wristwatch, circa 1936,
                                                          the two piece case with rotating bezel, the
                                                          silvered dial with Arabic numerals, blued steel
                                                          hands, centre seconds hand, 15 jewel Omega
                                                          movement with centre seconds, bimetallic split
                                                          balance, overcoil balance spring, cal. 234C5 no.
                                                          8930546, the case 38mm including lugs, no strap
                       56                                 £250-350

                                                                                                                33
LONDON

                                                     57
 57
 Omega, Speedmaster, a gentleman's 18 carat gold chronograph wristwatch, circa 1991, no. 53595545, the
 three piece case with tachymeter bezel, the white dial with baton numerals and luminous hands,
 subsidiary dials running seconds, hours and minutes, 17 jewel Omega automatic chronograph movement
 cal. ETA 7750, the case 45mm including lugs, on a black alligator strap with stainless steel fold over clasp
 £1,500-2,000

34                                                                     www.dnfa.com tel. +44 (0) 20 3291 2832
LONDON

                                       58

58
Omega, Speedmaster Professional, a
gentleman's 18 carat white gold chronograph
moonphase wristwatch, circa 2004, no. 145-0055,
the two piece screw down case with black
tachymeter bezel and stop/start pushers, the
silvered dial with subsidiary dials for date/
moonphase, hour-minutes and running seconds,
18 jewel Omega chronograph movement cal. 1866
no. 77125746, the case 48mm including lugs, on a
black strap with stainless steel fold over clasp, in
an Omega box with outer card packaging and
paperwork
£3,000-5,000

                                                       35
LONDON

                                                        59*
                                                        Raymond Weil, Parsifal, a gentleman's two colour
                                                        wristwatch, circa 2000, ref. 9190, no. A616555, the
                                                        two piece screw down case with white dial,
                                                        Roman numerals, baton hands and date aperture,
                                                        7 jewel Swiss quartz movement cal. ETA. 955.412,
                                                        the case 36mm including lugs, on a block link
                                                        bracelet with deployant clasp
                                                        £200-300

                           59

 60
 Titus, Geneve, a gentleman's 18 carat gold
 chronograph wristwatch, circa 1945, no.59, the
 three piece case with copper effect dial, Dauphine
 hands, and subsidiary dial running seconds and
 minutes, 17 jewel chronograph movement Le
 Landeron cal. L48, the case 45mm including lugs, on
 a 9 carat gold block link bracelet with ladder clasp
  £300-500

                                                                                60

36                                                                    www.dnfa.com tel. +44 (0) 20 3291 2832
LONDON

                                                     61*
                                                     Versace, a gentleman's stainless steel
                                                     wristwatch, circa 2010, ref.OLC99, no. E15040,
                                                     the two piece screw down case with silvered
                                                     engined dial, Roman numerals, subsidiary
                                                     dials running seconds, hours and ten seconds,
                                                     polished steel hands and date aperture, 27
                                                     jewel Swiss quartz movement ETA. 251-262,
                                                     the case 48mm including lugs, on a black
                                                     lizard strap, in a Versace box with outer card
                                                     packaging, instruction booklet and certificate
                                                     £400-600

                       61

62
Universal, Geneve, a gentleman's 18 carat gold
wristwatch, ref. 2237-048, the three piece case
with gold dial, baton numerals and hands, 17 jewel
Universal movement, cal. 820, the case 39mm
including lugs, on a 9 carat gold block link
bracelet, 17cm long overall
£700-900

                                                                         62                           37
LONDON

     63
     Franck Muller, Sunset, an 18 carat white gold
     wristwatch, circa 2008, ref. 7500, 56, no.67, the two
     piece screw down case, black engined dial, raised
     silver Arabic numerals, with subsidiary seconds
     dial and blued skeleton luminous hands, 17 jewel
     Franck Muller movement adjusted 5 positions cal.
     7500, the case 36mm including lugs, on a black
     strap, in a Franck Muller presentation box, with
     paperwork
     £2,500-3,500

                                                       63

38                                                           www.dnfa.com tel. +44 (0) 20 3291 2832
LONDON

                                              64

64
Vacheron & Constantin, Geneve, a gentleman's 18 carat gold wristwatch, circa 1960, ref. 6506, no. 430763,
the two piece case with gold dial, raised baton numerals and hands, 17 jewel Vacheron & Constantin
movement adjusted to heat cold isochronisms and five positions, cal. 1003 no. 600489, the case 38mm
including lugs, on a black lizard strap
£800-1,200

                                                                                                            39
LONDON

          65

40        www.dnfa.com tel. +44 (0) 20 3291 2832
LONDON

                                                               64A
                                                               Luminor Panerai, Daylight, a gentleman's
                                                               stainless steel chronograph wirstwatch,
                                                               circa 2000, ref. OP6637, no. PB530741,
                                                               H662700, the two piece screw down case
                                                               with white dial, Arabic numerals, subsidiary
                                                               dials running seconds, hours and minutes,
                                                               luminous skeleton hands and date
                                                               apperture, 21 jewel Panerai automatic
                                                               chronograph movement cal. Panerai X11
                                                               ETA. 7750 no. 4500506, the case 52mm
                                                               including lugs, on a black strap with
                                                               deployant clasp
                                                               £1,500-2,000

                         64A

65*
Cartier, Roadster, a gentleman's stainless steel chronograph wristwatch, circa 2006, ref. 2618, no.
562033CE, the two piece screw down tonneau case with screw crown and tonneau pushers, the silvered
dial with Roman numerals, subsidiary dials running seconds, hours and minutes and blued steel luminous
hands, 37 jewel Cartier automatic chronograph movement, cal. 8510 ETA. 2894-2, the case 48mm including
lugs, on a block link bracelet with deployant clasp, in a Cartier box with an extra leather strap in a pouch,
extra links and paperwork
£2,000-3,000

                                                                                                                41
LONDON

                                                    66
 66
 Audemars Piguet, Millenary, a gentleman's 18 carat gold wristwatch, circa 2000, ref. 871422, no. 391974,
 the two piece screw down oval case with white dial, Roman numerals, gold AP at 12 o'clock, subsidiary
 dials showing day and date and cathedral blued steel hands, 35 jewel Audemars Piguet automatic
 movement, adjusted to heat cold isochronisms and five positions cal 2124, the case 40mm including lugs,
 on a black strap
 £4,000-6,000

42                                                                   www.dnfa.com tel. +44 (0) 20 3291 2832
LONDON

                                                      67
                                                      Salvatore Ferragamo, F-80, a gentleman's
                                                      stainless steel and ceramic chronograph bracelet
                                                      wristwatch, circa 2005, ref. K0901 0357, the two
                                                      piece screw down case and crown with ceramic
                                                      stop/start flyback pushers, ceramic outer seconds
                                                      and split bezel, the black dial with outer 24 hour
                                                      rim, blue centre arrow hand indicator, date
                                                      aperture, subsidiary dials running seconds, hours
                                                      and minutes, 25 jewel Swiss chronograph
                                                      automatic movement, black oscillating weight
                                                      signed Salvatore Ferragamo, the case 49mm
                                                      including lugs, 44mm diameter, on a stainless steel
                                                      and ceramic block link bracelet with a fold over
                                                      clasp, with a Salvatore Ferragamo box
                                                      £800-1,200

                      67

68
Vulcain, Cricket Nautical Alarm, a gentleman's
stainless steel alarm wristwatch, circa 2000, ref.
100107.64, no. 69, the three piece case and dust
cover with blue dial, Arabic and baton numerals,
luminous skeleton hands, time indication and
alarm system dial in the centre, 17 jewel Vulcain
alarm exactomatic movement cal. V10, the case
51mm including lugs, on a black alligator strap, in
a Vulcain box with outer card packaging and
instruction booklet
£500-700

                                                                                                            43

                                                                             68
LONDON

                                                      69
 69*
 Perrelet, Serie Limitée, a gentleman's 18 carat white gold chronograph wristwatch, circa 2005, no. 02/19,
 the three piece case with glazed back, signed 'Hommage 1834 Serie Limitée no. 02/19', the steel blue dial
 with Roman numerals, spear head hands and centre seconds flyback hand, small oscillating weight at
 12 o'clock, subsidiary dials running seconds, hours and minutes and a date aperture, a Perrelet automatic
 chronograph engraved movement, the case 46mm including lugs
 £2,000-3,000

44                                                                    www.dnfa.com tel. +44 (0) 20 3291 2832
LONDON

70
Dunhill, Citytamer, a gentleman's
18 carat gold dual tone bracelet
wristwatch, circa 2010, ref. 8063, No.
076/400, with two piece screw down
case, black dial, baton numerals,
Arabic 12, luminous arrow hands
and date aperture, 25 jewel
automatic movement cal. ETA 2671,
signed A. Dunhill Ltd London, the
case 50mm including lugs, on an 18
carat gold block link bracelet with a
deployant clasp, in an associated
Dunhill box
£7,000-10,000

                                         70

                                                       45
LONDON

                71
                Patek Philippe & Co., Geneve, an 18 carat
                gold rectangular wristwatch, circa 1940,
                no. 503300, the two piece hinged lug case
                with white dial, Arabic and baton
                numerals, blued steel hands and subsidiary
                seconds dial, 18 jewel Patek Philippe
                tonneau bar movement adjusted to heat,
                cold 180 isochronisms and five positions,
                cal. 9 no.90, movement no. 97748, the case
                41mm long, on a black leather strap
                £3,000-5,000

           71

46                    www.dnfa.com tel. +44 (0) 20 3291 2832
LONDON

                                                     72
72
Rolex, Oyster Perpetual Explorer, a gentleman's stainless steel bracelet wristwatch, circa 1948, ref.
1016, no. 596994, the two piece screw down case with black dial, luminous Arabic and baton numerals,
Mercedes hands and a centre sweep seconds hand, 25 jewel Rolex automatic movement adjusted to five
positions and temperature, cal. 1560 no. 055895, the case 45mm including lugs, on a block link bracelet
with fold over clasp
£2,000-3,000

                                                                                                          47
LONDON

                                              73
                                              Rolex, Oyster Perpetual Datejust, a
                                              gentleman's stainless steel wristwatch,
                                              circa 1953, ref. 6105, no. 926189, the
                                              replacement black dial with arrow markers
                                              and hands, date aperture and centre
                                              sweep seconds hand, 18 jewel Rolex
                                              chronometer movement timed to six
                                              positions, no. 52366, the case 43mm
                                              including lugs, on a block link bracelet
                                              with fold over clasp
                                              £700-1,000

                                     73

  74
  Rolex, Oyster Perpetual Datejust, a
  gentleman's stainless steel wristwatch,
  circa 1955, the two piece case and crown
  with white dial, baton numerals, luminous
  hands and date aperture, 25 jewel Rolex
  automatic movement adjusted to five
  positions and temperatures, cal. 1065 no.
  N739832, the case 44mm including lugs,
  36mm diameter, on a crocodile strap
  £800-1,200

                                                             74

48                                                 www.dnfa.com tel. +44 (0) 20 3291 2832
LONDON

                                                       75
                                                       Rolex, a gentleman's 18 carat gold cushion
                                                       case wristwatch, import hallmark 1956, ref.
                                                       3132, the three piece case with silvered dial,
                                                       Arabic numerals and subsidiary seconds dial, 15
                                                       jewel Rolex movement and bimetallic split
                                                       balance and flat balance spring, the case 32mm
                                                       including lugs, on a black strap
                                                       £600-700

                         75

76
Rolex, Oyster Perpetual Datejust, a gentleman's
two colour wristwatch, circa 1963, ref. 1601, no.
929685, the two piece screw down case and crown
with silvered dial, raised baton numerals and
hands and date aperture, 26 jewel Rolex automatic
movement adjusted to five positions and
temperature, cal. 1560 no. D22069, the case 45m
including lugs on a two colour block link bracelet
with foldover clasp, in a Rolex box, with outer card
packaging and paperwork
£800-1,200

                                                                          76

                                                                                                         49
LONDON

               77
               Rolex, Cellini, a gentleman's 18 carat
               gold wristwatch, circa 1980, the two
               piece case with black metallic dial,
               Roman numerals and baton hands,
               Rolex manual movement, the case
               32mm diameter, on an integral 18 carat
               gold woven bracelet with a snap ladder
               clasp, 19.5cm long overall, in a Rolex box
               with guarantee
               £2,000-2,500

          77

50                www.dnfa.com tel. +44 (0) 20 3291 2832
LONDON

     78
     Rolex, Prince Chronometer, a gentleman's
     stainless steel rectangular wristwatch, circa
     1935, retailed by H. G. Bell Salisbury (Rhodesia),
     ref. 3937, no. 048766, the two piece rectangular
     case with silvered duo dial, Roman and baton
     numerals, baton hands and subsidiary seconds
     dial, 18 jewel Rolex rectangular movement ref. 350,
     the case 42mm including lugs, on a black strap,
     with a Rolex guarantee card dated 16/3/62 and
     HM customs import document dated 28/3/62
     This watch was purchased by the vendor's
     husband in Aden 1961, during his National Service
     posting with the R.A.F. The watch was being sold
     by a Rolex agent in Aden, who had been sent a
     batch of unused pre war Rolex watches from
     Rhodesia that had not been sold. After arriving
     back in Britain the Rolex watch was sent back to
     Rolex for authentication and a guarantee was
     issued by Rolex in 1962.
     £2,000-3,000

                                                           51

78
LONDON

 79
 Rolex, Oyster Perpetual, Datejust, a lady's two
 colour bracelet wristwatch, circa 1990, ref. 69173,
 no. E71388, the two piece screw down case and
 crown with gold dial, raised baton numerals and
 hands and date aperture, 29 jewel Rolex automatic
 movement adjusted to five positions and
 temperatures cal. 2135 no. 1736920, the case 32mm
 including lugs, with a Rolex instruction manual, in
 a Rolex box
 £1,000-1,500

                                                  79

52                                                     www.dnfa.com tel. +44 (0) 20 3291 2832
LONDON

                                                      80
                                                      Rolex, Oyster Perpetual, a midi two colour
                                                      wristwatch, circa 1977, no. 5151702, ref. 6754,
                                                      the two piece screw down case with white dial,
                                                      Roman and block numerals, baton hands, 28
                                                      jewel Rolex automatic movement adjusted to
                                                      five positions and temperature, cal. 2030 no.
                                                      65958, the case 37mm including lugs, on a two
                                                      colour block link bracelet
                                                      £800-1,200

                         80

81*
Rolex, Air King Date, a gentleman's stainless
steel bracelet wristwatch, circa 1987, ref. 5700N,
no. R491052, the two piece screw down case with
silvered dial, raised baton numerals and hands
and date aperture, 26 jewel Rolex automatic
movement cal.1520, the case 42mm including lugs,
on a block link bracelet with fold over clasp, in a
Rolex box with guarantee
£1,000-1,500

                                                                          81
                                                                                                        53
LONDON

                                                                  82

 82
 Rolex, Oyster Perpetual Datejust, a gentleman's stainless steel wristwatch, circa 1974, ref. 1601, no.
 3902737, the two piece screw case and crown with black dial, baton numerals and hands and date
 aperture, 26 jewel Rolex automatic movement adjusted to five positions and temperatures, cal. 1570 no.
 D694036, the case 43mm including lugs, 37mm diameter, on a crocodile strap
 £1,000-1,500

54                                                                     www.dnfa.com tel. +44 (0) 20 3291 2832
LONDON

                                                   83

83
Rolex, Oyster Perpetual Submariner, a gentleman's stainless steel wristwatch, circa 1977, ref. 5513, no.
5153091, the two piece screw down case with rotating bezel, the black dial with luminous dot and baton
numerals, Mercedes hands and centre seconds sweep hand, 26 jewel Rolex automatic movement cal.
1520, the case 48mm including lugs, on a block link bracelet with fold over clasp
£2,500-3,500

                                                                                                           55
LONDON
 84*
 Rolex, Oyster Perpetual Date Yacht-Master, a lady's
 stainless two colour wristwatch, ref. 168623, no. V222573,
 the two piece screw down case and crown with rotating
 bezel, grey dial, dot and baton numerals, luminous
 Mercedes hands, date aperture, 31 jewel Rolex automatic
 movement adjusted to 5 positions and temperature, cal.
 2235 no. A3717505, movement signed Rolex Geneve
 Swiss, the case 44mm inlcluding lugs, on a two coloured
 block link bracelet with fold over clasp, in a Rolex box
 with outer card packaging and paperwork
 £3,000-5,000

                                         84

56                                                            www.dnfa.com tel. +44 (0) 20 3291 2832
LONDON
85*
Rolex, Oyster Perpetual Date Yacht-Master, a
gentleman's stainless steel bracelet wristwatch,
ref 16622, no. V376718, the two piece screw case
and crown, grey dial, rotating bezel, dot and baton
numerals, Mercedes luminous hands and date
aperture, 31 jewel Rolex automatic movement,
adjusted to 5 positions and temperature, cal. 3135
no. 2958080, the case 50mm including lugs, on a
block link bracelet with fold over clasp, in a Rolex
box with outer card packaging and paperwork
£3,000-5,000

                                           85

                                                                57
LONDON

                                                      86
 86
 Rolex, Oyster Perpetual Milgaus, a gentleman's stainless steel wristwatch, circa 2007, ref. 116400, no.
 M924692, the two piece screw down case and crown with black dial, luminous and orange baton numerals,
 baton hands and lighting centre seconds hand, 31 jewel Rolex automatic movement adjusted to five
 positions and temperatures, cal. 3131 no. 3-2224657, the case 48mm including lugs, on a block link bracelet
 with fold over clasp
 £2,500-3,500

58                                                                    www.dnfa.com tel. +44 (0) 20 3291 2832
LONDON
86A
Rolex, Oyster Perpetual Cosmograph Daytona, a
gentleman's 18 carat white gold automatic
chronograph wristwatch, circa 2007, ref. 116519, no.
M597423, the two piece screw down case, crown and
pushers with grey metallic effect dial, subsidiary dials
running seconds, hours and minutes, raised Arabic and
dot numerals, 44 jewel Rolex automatic chronograph
movement adjusted to five positions and temperature,
cal. 4130 no. CO377041, the case 48mm including lugs,
on a tan crocodile strap with an 18 carat white gold
fold over clasp, in a Rolex box with outer card
packaging and paperwork
£2,000-3,000

                                 86A
                                                                    59
LONDON

 PENS AND LIGHTERS

                                                    87

 87
 Cross, a 14 carat gold ball point pen and pencil set, import marked for London 1981 by A. T. Cross (UK)
 Ltd, style no. 800105, circa 1992, stamped '14K' and 'CROSS 585 Gold Made in Ireland ATC Ltd', in a case
 with a box, an outer card box, with a leaflet, brochure and May 1992 retail price list
 £400-500

 88
 Sheaffer, Triumph Imperial Masterpiece, an 18 carat gold fountain pen, London 1973, the cap and barrel
 with engine turned design, plunger filler, in a Sheaffer box
 £300-500

                                                     88

60                                                                    www.dnfa.com tel. +44 (0) 20 3291 2832
LONDON

                                                    89
89
Cartier, Must de Cartier, a black lacquer fountain pen, with gold plated trim and Trinity ring to the cap,
the nib stamped '18k', inked
£100-150

                                                      90
90
Cartier, Santos, a limited edition ball point pen, no. 0578/1904, in homage to Alberto Santos-Dumont, with
silver coloured body, gold plated screw motifs and a propeller-shaped clip, stamped 'Ag 925'
£100-150

                                                      91
91
Cartier, Diabolo, a limited edition black and silver plated rollerball pen, no.0008/1000, with dark brown
barrel, and silver plated wood-effect cap, with box and paperwork
£150-250

                                                                                                             61
LONDON

                                                      92
 92
 Cartier, Stylo Bille Must II, a steel ballpoint pen, with box and paperwork
 £100-150

                                                      93

 93
 Cartier, Dandy, a limited edition crocodile pattern/ebony wood rollerball pen, no. 0008/1847, with white
 alloy trim and tiger's eye cabochon, inscribed 'Louis Cartier', guarantee, instructions, red Cartier box and
 outer sleeve
 £150-250

                                                      94

 94
 Cartier, Louis Cartier, a limited edition black enamel and palladium finish fountain pen, no. 0263/1847,
 with striated cap and barrel, the cap inscribed 'Louis Cartier', the nib stamped '18K' and '750'
 £200-300

62                                                                      www.dnfa.com tel. +44 (0) 20 3291 2832
LONDON

    95                 96                   97                  98                         99

95                                                     97
S. T. Dupont, Andalusia, a limited edition white       S.T. Dupont, Orpheo, a black lacquer rollerball pen,
alloy ballpoint pen, no. 0090/2500, with intertwined   with silver plated trim, in a Laque De Chine pouch
geometric-style guilloche work, blue Chinese
                                                       £80-120
lacquer and inlaid turquoise
£250-350                                               98
                                                       S. T. Dupont, a silver plated ballpoint pen, with
96                                                     striated cap and barrel
S. T. Dupont, a silver coloured fountain pen,
                                                       £80-120
stamped with French .800 standard small article
mark, with striated cap and barrel, the nib
                                                       99
stamped '14K'
                                                       S. T. Dupont, a black leather pen holder, with a
£250-350                                               Dupont case and cloth
                                                       £60-80

                                                                                                              63
LONDON

                                                         100
     100
     Waterman, Edson, a blue fountain pen, with a blue resin barrel and gilt cap, medium nib stamped '18K',
     with box, booklet, blank guarantee card, and outer card box, uninked
 £300-400

                                                     101
 101
 Two fountain pens, comprising: Waterman, a 'woodgrain' fountain pen, with gold plated clip and trim; and
 a rippled wood-effect fountain pen, with gold plated nib
 £70-100

64                                                                      www.dnfa.com tel. +44 (0) 20 3291 2832
LONDON

                                                       102
102
Three vintage lever-fill fountain pens, all inked, comprising: Sheaffer, a black example with chevron
pattern, a gilt metal clip and cap trim; Ingersoll no.30, green and black pearl effect, with gilt trim, the nib
stamped '14ct'; and Jewel, crazed marble-effect, nib stamped '14ct'
£40-60

                                                       103
103
Mabie Todd & Co Ltd, Swan, four fountain pens, all inked, to include: a Self-Filling, red swirled-marble
effect, with gilt clip and trim, and nib stamped '14ct', with box and paperwork; a multi-colour pearl effect,
self-filling, with black and gold plated trim, nib stamped '14c'; Eternal Leverless pen, with green and black
pearl effect body and cap, and gold plated trim, nib stamped '14ct'; another similar, with black body and cap
£100-150

                                                                                                                  65
LONDON

                      104                                                        106

 104
 Dickinson, Croxley, three fountain pens, all inked, comprising: a green pearl effect fountain pen, with gilt
 clip and trim, and nib stamped '14ct'; another similar, with a golden pearl effect barrel and cap; another
 similar, with green pearl effect barrel and cap
 £60-80

                                                       105
 105
 Sailor, a black fountain pen, with silver plated trim, the nib stamped '21K', with a cleaning tool, and
 paperwork, in original box
 £50-70

 106
 Four fountain pens, comprising: three Conway Stewart, the first Dinkie 550, veined green pearl effect,
 with gold plated trim, the nib stamped '14ct', inked; the second a veined red pearl effect barrel and cap;
 the third a black barrel and cap; and Welsharp, a small black resin pen, with gold coloured trim on cap,
 the nib stamped '14K', inked
 £100-150

66                                                                      www.dnfa.com tel. +44 (0) 20 3291 2832
LONDON

    107               108            108               108                109              110              111
107                                                          109
Conway Stewart, Dandy, a limited edition                     Conway Stewart, 58 Series, a pearl blue resin
fountain pen, the clear and black marbled resin              fountain pen, limited edition no. 06/456, with gilt
pen with gilt metal bands and clip, no. 601/172,             trim, the nib stamped '18ct'
with Certificate of Authenticity, in black diamond
                                                             £70-100
shaped presentation box set within outer
presentation box with pull off lid and outer
                                                             110
packaging
                                                             Conway Stewart, Dandy, a purple marbled resin
£80-120                                                      fountain pen, with gilt clip and trim, the nib
                                                             stamped '18ct', uninked
108
                                                             £80-120
Conway Stewart, three resin fountain pens, all
inked, comprising: the first a no. 388, blue-grey
                                                             111
marbled, with gilt trim, the nib stamped '14ct'; the
                                                             Conway Stewart, 100 Series, a multi-colour
second a red marbled barrel and cap; and third a
                                                             marbled resin, 18 carat gold and gold plated
Dandy, red marble effect, with gilt trim, the nib
                                                             fountain pen, Convention marks for 2009, limited
stamped '14ct'
                                                             edition no. 06/50, the nib stamped '18ct', inked
£70-100
                                                             £150-250

                                                                                                                   67
LONDON

                      112
                      Parker, Duofold, Cloisonne, a
                      limited edition Mandarin yellow
                      resin fountain pen, no. 3729/3900,
                      with yellow barrel and cap, top of the
                      cap made of 'cloisonne', and gilt
                      trim, the medium nib stamped '18K',
                      with a wooden box, and paperwork,
                      a warranty card and Penman ink
                      £250-350

                      113
                      Parker, three resin fountain pens, all
                      inked, comprising: the first a
                      Vacumatic, green marble effect,
                      with gilt trim; the second a red
                      marble effect; and a blue fountain
                      pen, with gilt trim, the nib stamped
                      '14K'
                      £80-120

          112

                113

68                    www.dnfa.com tel. +44 (0) 20 3291 2832
LONDON

                                          114

114
Parker, Duofold, a Mandarin yellow
resin fountain pen, limited edition no.
6916/10,000, with a yellow barrel and
cap, a gilt trim, and a medium nib
stamped '18K', with presentation box,
outer box, and paperwork, with four
ink cartridges, uninked
£200-300

115
Parker, Duofold, a limited edition True
Blue fountain pen, 2007, the blue and
white marbled resin with white alloy
trim and clip, the white nib stamped
'18K' and '750', the top of the cap
numbered 0777/5000, uninked, in its
presentation case, with warranty and
True Blue booklets, authenticity card,
and bottle of Penman ink, fabric pouch
and outer card box with sleeve, and
the original numbered factory plastic
wrapping
£400-600

                                                115            69
LONDON

                116

                118

                      116
                      Parker, Duofold, Centennial, a black resin
                      fountain pen, with a black barrel and cap,
                      a gilt trim, and a medium nib stamped '18K'
                      and '750', with presentation box, and outer
                      box, with two ink cartridges
                      £300-500

                      117
                      Parker, Duofold, Lucky 8, a limited edition
                      black resin fountain pen, no. 3408/3888, with
                      a black shimmer effect barrel and cap, a gilt
                      trim, and a medium nib stamped '18K', with
                      presentation box, and outer box, a certificate
                      no. 3408/3888, and Parker ink, uninked
                      £300-50

                      118
                      Parker, Duofold, a black resin DNA limited
                      edition fountain pen, centennial size, the
                      staggered turning to case inspired by the
                      helical pattern of DNA, with platinum plated
                      clip and band moulded Parker Duofold,
                      impressed 0770 to barrel end, the medium
                      nib stamped '18K' and platinum plated,
                      with signed and numbered certificate of
                      authenticity, instructions and cartridges,
                      black lacquered box with plaque to lid,
                      satin slip cover and outer packaging
                      £100-150

          117

70                               www.dnfa.com tel. +44 (0) 20 3291 2832
LONDON

119
Parker, Duofold, a flame red resin DNA limited
edition fountain pen, centennial size, the
staggered turning to case inspired by the helical
pattern of DNA, with platinum plated clip and
band moulded Parker Duofold, impressed 014 to
barrel end, the medium nib stamped '18K', with
signed and numbered certificate of authenticity,
instructions and cartridges within black lacquered
box with plaque to lid, satin slip cover and outer
packaging
£600-800

                                                     119

                                                                    71