Mainstage - Playbill
Page content transcription ( If your browser does not render page correctly, please read the page content below )
Mainstage
                                                               Playbill




Sponsored in part by the State of Florida, Department of State, Division of Cultural Affairs and the Florida Council on Arts and Culture.
A Gentleman's Guide to Love & Murder
      Book and Lyrics by ROBERT L. FREEDMAN with Music and Lyrics by STEVEN LUTVAK
                                                Based on a Novel by ROY HORNIMAN

                                                          CAST (in alphabetical order)
    Chrissy Albanese......................................Woman #3 James LaRosa*.............................................. Man #3
    Mimi Bessette*...................Woman #1/Miss Shingle Jimmy Nicholas*................................Monty Navarro
    Sarah Ellis*...................................... Sibella Hallward David Purdy*................................................. Man #2
    Taylor Galvin............................................Woman #2 Levin Valayil*................................................ Man #1
    Richard Henry*........................ The D'Ysquith Family Alexandra Zorn*............................ Phoebe D'Ysquith

                                                      BAND (in alphabetical order)
    Alexander W. Ravitz.........................................Reeds Amber Svetik.................................................... Violin
    Darren Server............................................. Keyboard

                                                      Directed by: Jason Cannon
                    Music Director                            Scenic Designer                          Costume Coordinator
                      Darren Server                      Isabel & Moriah Curley-Clay                      Adrienne Webber
                   Lighting Designer                          Sound Designer                               Choreographer
                     Thom Beaulieu                                Thom Korp                                Savannah Holds

                  Stage Manager: Roy Johns*                                  Assistant Stage Manager: Jynelly Rosario*
                                    Choreography for "I've Decided to Marry You" by Peggy Hickey.
                                          Based on Original Costume Design by Linda Cho
                                                           Season Underwriters
        Gerri Aaron, Gaele Barthold, Cookie Boudreaux & Dennis Hassell, Ed & Judy Christian, Georgia Court, Shirley Fein,
         Sydney & Jerome Goldstein, Wendy & Bob Grady, Gulf Coast Community Foundation, Robert & Bonny Israeloff,
              Ernie Kretzmer in loving memory of Alisa Kretzmer, Dennis & Graci McGillicuddy, Anne H.S. Nethercott,
           Muriel O'Neil Fund For The Performing Arts of Community Foundation of Sarasota County, Gail & Skip Sack,
                                         Dorothy Waldron, Herald-Tribune Media Group
                                                                 Co-Producers
                                Jane Baisley, Sandy & Jim Goldman, Tom Wilson & Patrick Crimmings, ABC7
         A Gentleman's Guide to Love and Murder is presented through special arrangement with Music Theatre International (MTI).
  All authorized performance materials are also supplied by MTI, New York, NY TeL: 212-541-4684. Fax: 212-397-4684. www.mtishows.com

Original Broadway Production Produced by Joey Parnes, Sue Wagner, John Johnson, 50 Church Street Productions, Joan Raffe & Jhett Tolentino,
 Jay Alix & Una Jackman, Catherine & Fred Adler, Rhonda Herrick, Kathleen K. Johnson, Megan Savage, ShadowCatcher Entertainment, Ron
  Simons, True Love Productions, Jamie deRoy, Four Ladies & One Gent, John Arthur Pinckard, Greg Nobile, Stewart Lane & Bonnie Comley
  Exeter Capital/Ted Snowdon, Ryan Hugh Mackey, Cricket-CTM Media/Mano-Horn Productions, Dennis Grimaldi/Margot Astrachan, Hello
   Entertainment/Jamie Bendell Michael T. Cohen/Joe Sirola, Joseph & Carson Gleberman/William Megevick and Green State Productions in
                                          association with The Hartford Stage and The Old Globe.

      A Gentleman's Guide to Love & Murder was developed, in part, at the 2006 Sundance Institute Theatre Lab at the Sundance Resort
                      with continuing Post-Lab Support through its initiative with the Andrew W. Mellon Foundation

                                                        Orchestrations by Jonathan Tunick
                                        Vocal Arrangements by Dianne Adams McDowell & Steven Lutvak
                                The video or audio recording of this performance by any means is strictly prohibited.
* Denotes member Actors' Equity Association,
the Union of Professional Actors and
Stage Managers in the United States.
ARTIST PROFILES
                         CHRISSY ALBANESE (Wom-                                    TAYLOR GALVIN (Wom-
                         an #3) Chrissy was last seen                              an #2) Taylor is thrilled to
                         at Joe's Pub in Farmed: A Live                            be in Sarasota for the first
                         Podcast Album. Favorite roles                             time to work on this hyster-
                         include Caroline Bingly in                                ical show! She most recent-
                         Austen's Pride and Eliza in My                            ly appeared as Sister Mary
                         Fair Lady. Theaters include                               Robert in Sister Act, Vera in
                         Maine State Music Theatre,                                And Then There Were None
                         Ogunquit Playhouse, Fin-                                  and Helena in A Midsummer
gerlakes Musical Theatre Festival, Westport Coun-            Night's Dream. National Tour: The Marvelous
try Playhouse, and Surflight Theatre. NYU/Tisch              Wonderettes. Select Regional: Much Ado About
chrissyalbanese.com                                          Nothing (Beatrice), Spamalot (Lady of the Lake),
                                                             Shrek (Fiona) Parade (Ms. Phagan us), Sweeney
                         MIMI BESSETTE (Woman                Todd (Johanna). @tngalvin / taylorgalvin.com
                         #1, Miss Shingle) BROAD-
                         WAY/OFF-BROADWAY: Bon-                                     RICHARD HENRY (The
                         nie & Clyde (Emma), The Best                               D'Ysquith Family) Off Broad-
                         Little Whorehouse in Texas                                 way: Fiorello (Encores), Two
                         (Dawn), Little Shop of Hor-                                Gentlemen of Verona the Mu-
                         rors (Audrey) and Smoke on                                 sical (Public, NY) Regional:
                         the Mountain (Denise). FIRST                               Assassins (Yale Rep), Disney's
                         NATIONAL TOURS: Soul Doctor,                               Hunchback of Notre Dame
Parade, Keep On The Sunny Side, Big River, and The                                  (La Jolla, Papermill), A Mid-
Best Little Whorehouse in Texas. REGIONAL: Woody                                    summer Night's Dream (Fol-
Sez, Duck Commander, Church Basement Ladies,                 ger Shakespeare), The Music Man (Guthrie), Two
Cowgirls, Always…Patsy Cline, Hank Williams: Lost            Gentlemen of Verona (Old Globe), Twelfth Night (Pig
Highway, Blood Brothers, Nunsense, Pump Boys and             Iron), Guys and Dolls (Milwaukee Rep), 1776 (Con-
Dinettes, Guitar Girls, and Woody Guthrie's American         necticut Rep), Oliver (Goodspeed Opera House),
Song. FILM/TV: Annie (opposite Jamie Foxx) and               National Tours: Man of La Mancha, Jesus Christ Su-
Difficult People (opposite Andrea Martin). Her al-           perstar, Urinetown, and Sweet Charity. Television:
bums Lullabies of Broadway and Lullabies of Broad-           Search Party, season two. richardhenrynyc.com
way Act II just got picked up by Broadway Records.                                 JAMES LAROSA (Man #3)
                        SARAH ELLIS (Sibella                                       FST: Next to Normal (Henry)
                        Hallward) 1st Nat'l: A                                     and Altar Boyz (Abraham).
                        Gentleman's Guide to Love and                              Select theatre: Leo Bloom
                        Murder. Highlights: Oklahoma                               in The Producers (American
                        (Stages St. Louis), Million Dollar                         Stage), Stewpot in South
                        Quartet (Riverside/Geva) and                               Pacific (Triad Stage), Gus in
                        Ghost: The Musical (Fingerlakes                            Saturday Night Fever (NSMT),
                        MT Fest).             Additional                           Mark Cohen in RENT (BRT),
                        credits: Ogunquit, Pittsburgh        Malone in Mr. Confidential (Signature Center), and
CLO, Northshore, KC Starlight, Westchester Broadway          his award-winning portrayal of Abraham in Altar
Theatre, & WV Public. NYC: Road to Ruin, Dear Jane,          Boyz (Zach Scott). TV: NBC's Saturday Night Live,
& Stardust Road: The Hoagy Carmichael Musical. Co-           ABC's WWYD?, A&E's Fugitive Chronicles. VO: Rock-
Creator/Producer of MT Shorts, a platform where new          star Games, MTV, Nickelodeon, TRW. AEA proud
musical theatre and short film meet (mtshorts.com).          and graduate of NYU Tisch and the High School
Dubuque Symphony Guest Artist. BFA Penn State                for Performing Arts. TheJamesLaRosa.com
meetsarahellis.com INSTA: @sarahruthliss &
@mt_shorts
ARTIST PROFILES
                        JIMMY NICHOLAS (Mon-                 Highlights: Roman Holiday (The Guthrie), Oklahoma!
                        ty Navarro) Recent credits           (The 5th Avenue), Les Misérables, West Side Story,
                        - Broadway: The Book of Mor-         Guys and Dolls. Numerous NY workshops. TV/Film:
                        mon (Elder Price standby).           NBC's The Blacklist, Oxygen's Abuse of Power. Ms.
                        Off-Broadway- Original Cast:         Zorn is a proud member of Actors Equity Association.
                        Kragtar: An American Monster         ALEXANDER W. RAVITZ (Reeds) is a clarinetist,
                        Musical (Speaker of the House,       bass clarinetist, conductor, and educator in Tampa,
                        Jebediah), Gertrude Stein            FL. Alexander currently holds a Bachelor of Music
                        Saints (Co-Writer, Winner of         degree in Clarinet Performance from the University
Overall Excellence at FringeNYC). TV: The Good Wife,         of Louisville, a Master of Music degree in Clarinet
The Break with Michelle Wolf, Instinct, Madam Secre-         Performance and Instrumental Conducting from
tary, The Chair. Film: Fathers and Daughters, Gorenos,       the University of South Florida. As a soloist, Alex
Not Cool. Upcoming TV: Next Great Hire. Instagram: @         has been a guest recitalist at festivals in Tampa and
Jimmynicks. Podcast: Everything but the Kitchen Sink.        Jacksonville FL as well as Louisville, KY. As a con-
                        DAVID PURDY (Man #2) NYC:            temporary collaborator, he has worked on many
                        A Christmas Story (Madison           projects with visual artists, and dance companies.
                        Square Garden); It's a bird...       DARREN SERVER (Music Director, Keyboard) is
                        It's a plane... It's Superman        proud to be back at FST for his fourth season. This
                        (Encores!), Brigadoon (NY            season's credits include Music Director for Un-
                        City Center Gala presenta-           chained Melodies. Last season, he was the Musical
                        tion), On Your Toes (Encores!),      Director for Once, Mack the Knife, Blue Suede Shoes
                        Zorba (Encores!) Regional:           and Shakespeare's Greatest Hits. Also last season,
                        Anything Goes, Little Mermaid        at the Asolo Acting Conservatory, he was the Mu-
(North Shore Music Theater), Seven Brides for Sev-           sical Director for Oedipus. Darren is also the res-
en Brothers, The Foreigner (Beef and Boards Dinner           ident MD at Totem Pole Playhouse in Fayettville,
Theater) National Tour: A Gentleman's Guide to Love          PA. Interesting fact: Darren's grandfather is "Curly"
and Murder; The Producers. TV: The Marvelous Mrs.            Howard of The Three Stooges and his great-un-
Maisel, Law & Order: SVU. DavidScottPurdy.com                cles are Moe and Shemp Howard. This has always
                         LEVIN VALAYIL (Man #1)              been a source of pride and inspiration for him.
                         Levin is thrilled to be back at     AMBER SVETIK (Violin) A native of the Sara-
                         Florida Studio Theatre, where       sota-Bradenton area, Amber learned under the
                         he previously played Baba           private teachers of the Sarasota Orchestra and
                         Mati Singh in The Fabulous          participated in the Sarasota Youth Orchestra pro-
                         Lipitones. Levin has also been      gram. Amber has attended and been employed
                         previously seen as Dharun           by summer festivals such as NYU's String Audition
                         Ravi in the new musical Poster      Workshop and the Brevard Music Center Festival
                         Boy at Williamstown Theater         and Institute. After obtaining her degree in Music
Festival and at the Public Theater. Levin has also           Education and Violin from Florida State Universi-
played Lottery in Monsoon Wedding at Berkeley                ty, Amber now teaches orchestra at Electa A. Lee
Repertory Theater and most recently played Mowgli            Magnet Middle School and conducts the Chamber
                         at Asolo Repertory Theater. He      Strings ensemble for the Sarasota Youth Orchestras.
                         is making his film debut in the
                         indie film Thoughtless this fall.   JASON CANNON (Director) is an Associate Artist
                                                             at FST, where his responsibilities include directing,
                         ALEXANDRA ZORN                      teaching, New Play Development, and the Acting
                         (Phoebe) New York/1st Na-           Apprentice Program. Shows directed at FST in-
                         tional Tours: Rodgers and Ham-      clude: Snow White, Peter Pan, Other People's Money,
                         merstein's Cinderella, Far From     The Boy Who Liked Pulling Hair, Constellations, How
                         the Madding Crowd. Regional         to Use a Knife, Once, The Lion, the Witch and the Wardrobe,
ARTIST PROFILES
Robin Hood, Doublewide, Burt & Me, The Dragon            The Bobby Darin Songbook, Native Gardens, and Burt
vs. the Hiccups, Gidion's Knot, Stalking the Bogey-      & Me (Florida Studio Theatre); The Waltz, The Man
man, Million Dollar Quartet, The Velveteen Rabbit,       Who Shot Liberty Valence, Carrie: the Musical, and
Relativity, My Name is Asher Lev, and Butler (which      The Lord of the Flies (The Winnipesaukee Playhouse);
earned Best Director nominations from the Saraso-        A Chorus Line, Floyd Collins, Sweet Charity, and Singin'
ta Herald-Tribune and Creative Loafing). His perfor-     in the Rain (Aurora Theatre). He holds a BFA in Drama
mance as "Ever Montgomery" in Dancing Lessons            from Carnegie Mellon University's School of Drama,
garnered "Best Actor of 2015" awards from both           and a MS in Physics.
Sarasota Magazine and the Sarasota Herald-Tri-           THOM KORP (Sound Designer) a former FST intern,
bune. He is a seven-time Kevin Kline Award nomi-         Thom is excited to be in his second season as staff.
nee (and one-time winner for Outstanding Leading         Previous projection work includes Grounded and
Actor). He appears regularly with FST Improv. Proud      The Absolute Brightness of Leonard Pelkey. Sound
member SDC, AEA, SAG-AFTRA. jasoncannon.biz              design credits include: Unchained Melodies, Other
ISABEL & MORIAH CURLEY-CLAY (Scenic                      People's Money, Honor Killing, Native Gardens, How to
Designers) are award-winning scenic designers            Use a Knife, Once, The Absolute Brightness of Leonard
whose theatrical work can be seen on regional            Pelkey, The Columnist, Talley's Folley, A Chorus Line,
stages across the U.S. Recent credits include: The       Spamalot, and The West Side Waltz. Mixing Credits:
Magic Negro and other Blackity Blackness as told by an   Next to Normal, Das Barbecü, Smokey Joe's Café, The
African American Man who also happens to be Black        World Goes Round, Tango: Buenos Aires, We Will Rock
(Alliance Theatre); Lumberjacks in Love (Penobscott      You. Sound engineer with Royal Caribbean Cruise
Theatre); Constellations (Horizon Theatre); Exit         Lines 2014 – 2016.
Strategy (Kenny Leon's True Colors Theatre). Past        SAVANNAH HOLDS (Choreographer) Savannah
designs at FST include Other People's Money; Honor       is thrilled to be returning to FST to work on their
Killing; Native Gardens; Doublewide; Rich Girl; Clever   2018/2019 season. She previously choreographed
Little Lies; The God of Isaac; The Fabulous Lipitones;   Unchained Melodies and Reel Music and was the
Alabama Story; Outside Mullingar; Butler; Taking         Movement Director for Once. Some of her other
Shakespeare; Chapatti; Inspired Lunacy; Dancing          choreography credits include Working, Joseph
Lessons; Hairspray; and One Man, Two Guvnors.            and the Amazing Technicolor Dreamcoat, and
Isabel and Moriah's designs were recently featured       Cabaret. Savannah also teaches dance and is a local
in American Theater Magazine's Roll Call, 7 Theatrical   photographer. She is a graduate of the University
People To Watch, and are both members of USA 829.        of Cincinnati's College Conservatory of Music.
ADRIENNE WEBBER (Costume Coordinator) is                 ROY JOHNS (Stage Manager) is pleased to be back
the current Florida Studio Theatre Costume Shop          for another season at FST. He has had an exciting and
Manager. She has designed and coordinated                varied career both on stage and behind the scenes
costumes for The Barter Theatre, The Barter              from Tokyo Disneyland to the White House. Past
Players, Chautauqua Opera, FSU MFA film and              credits at FST include: Other People's Money, Murder
video program, FSU MFA acting program, Asolo             For Two; Always...Patsy Cline; Honor Killing; Native
Children's tour program, Sarasota Players, and           Gardens; Once; Doublewide; The Absolute Brightness
Anna Maria Island Players. Her most recent designs       of Leonard Pelkey; Burt & Me; Rich Girl; brownsville
include: Blue Suede Shoes; Mack the Knife: The           song (b-side for tray); Million Dollar Quartet;
Bobby Darin Songbook; The Absolute Brightness of         The God of Isaac; The Roommate; The Fabulous
Leonard Pelkey; and Grounded. She is happy to be         Lipitones; Alabama Story; Outside Mullingar; One
back in Sarasota with her new FST family.                Man, Two Guvnors; The Hound of the Baskervilles;
THOM BEAULIEU (Lighting Designer) is an award-           Chapatti; Hairspray; and Taking Shakespeare.
winning lighting and sound designer. His work            JYNELLY ROSARIO (Assistant Stage Manager) born
has been experienced throughout the eastern US           and raised in Puerto Rico, Jynelly is overjoyed to
including Unchained Melodies, Always Patsy Cline,        be back at FST for her second season. Jynelly has
Honor Killing, Once, Blue Suede Shoes, Mack the Knife:   worked as a Musical Theatre Teacher, Director, and
ARTIST PROFILES
Stage Manager since 2011 with companies such as          Tom Lehrer with a pinch of Debussy: that's how you
Martha's Vineyard Playhouse, Broadway Illusions Inc.,    might place the music of the singer, songwriter, pi-
Teatro CeDIn, and The Black Box Theatre Workshop.        anist and raconteur Steven Lutvak in the artistic hi-
Selected credits include: Passionata, The Hunchback      erarchy of contemporary songwriters. Steven made
of Notre Dame, Disney's Beauty and the Beast, The        his Broadway debut as Composer and Co-Lyricist of
Little Prince, Rent, Footloose, and In The Heights.      A Gentleman's Guide to Love and Murder, which won
FST Credits: The Things They Carried, Constellations,    the Drama Desk, Drama League, Outer Critics Circle,
How To Use A Knife, Once, The Absolute Brightness        and Tony Awards for Best Musical. He and his collab-
of Leonard Pelkey, and Million Dollar Quartet.           orator on A Gentleman's Guide, Robert L. Freedman,
ROBERT L. FREEDMAN (Book and Lyrics) won a               also won the Drama Desk Award for Best Lyrics, hav-
Tony Award, Drama Desk Award, and Outer Critics          ing earlier, together, won both the Fred Ebb and the
Circle Award for Best Book of a Musical for the To-      Kleban Awards for their theater songs. Featured in
ny-winning Best Musical of 2014, A Gentleman's           Time Magazine's "People to Watch" column, Steven
Guide to Love and Murder. He was also nominated          wrote the title track to Paramount's hit documenta-
for a Tony Award for Best Score, with Composer and       ry, Mad Hot Ballroom. Steven has sung his own songs
Co-Lyricist Steven Lutvak, with whom he shared the       at Carnegie Hall, Carnegie Recital Hall, and most of
2014 Drama Desk Award for Best Lyrics. Among his         the major New York Cabaret rooms, including
television career highlights, Robert won the Writers     The Oak Room at the Algonquin, Rainbow and
Guild Award for HBO's A Deadly Secret, and was nom-      Stars, and the Russian Tea Room. Other awards
inated for an Emmy Award and a Writers Guild award       include two Jonathan Larson Performing Arts
for the miniseries Life With Judy Garland: Me and My     Foundation Awards; the first Johnny Mercer
Shadows. Other teleplays include Rodgers and Ham-        Emerging American Songwriter Award; a New
merstein's Cinderella, for which he received a third     American Works grant from the NEA, and the
Writers Guild nomination; What Makes A Family,           ASCAP Foundation Richard Rodgers New Hori-
which received a GLAAD Award and for which Rob-          zons Award. He is particularly proud that sever-
ert was a Humanitas Prize finalist; What Love Sees,      al of his songs are included in Classic American
winner of the Silver Plaque at the Chicago Interna-
tional Television Festival; as well as the highly-rat-   Popular Song, a follow-up to Alec Wilder's classic
ed true crime dramas Murder In The Hamptons, The         textbook, American Popular Song, and equally
Pastor's Wife, Honor Thy Mother, and Bitter Blood. In    proud to be on faculty of his alma mater, the
2006, Freedman and Lutvak received both the Fred         NYU Tisch School of the Arts Graduate Musical The-
Ebb Award for songwriting and the Kleban Award           ater Writing Program. Steven has released two solo
for lyric writing for their work on the musicals A       albums: The Time it Takes and Ahead of My Heart.
Gentleman's Guide to Love and Murder and Campaign        SPECIAL THANKS TO: Joyce Ward, Wig Master
of the Century. Born and raised in Los Angeles, Rob-
ert has B.A. in Theatre from UCLA and an M.F.A. in
Dramatic Writing and Musical Theatre from NYU's
Tisch School of the Arts. Robert is currently at work
on a film for HBO and Sundance Films. He is married
to actress Jean Kauffman, and they are the proud                  @FloridaStudioTheatre
parents of Max Freedman, a writer and community                    #GentlemansGuide
activist living in Brooklyn. His work has been trans-
lated into many languages and has been performed              We encourage you to take photos with
internationally since 1996. In 2014 he received                the set before and after the show
an Honorary Doctorate from Galway University.                      and share to social media!
STEVEN LUTVAK (Music and Lyrics) In The New                   We just ask that you please recognize
York Times, Stephen Holden wrote, "An upper-mid-                      the scenic designers:
dlebrow Billy Joel crossed with a lower-highbrow                   @axisstudiosdesign
EXECUTIVE STAFF
RICHARD HOPKINS is the Producing Artistic                 of Directors for the League of Resident Theatres
Director of Florida Studio Theatre. Mr. Hopkins has       and for the Theatre Communications Group. She
fostered the development of FST's Mainstage and           is the former President of the National New Play
Cabaret productions. His many directing Mainstage         Network. Mrs. Hopkins has been actively involved in
credits include: Honor Killing, Inspired Lunacy, The      development of FST's Cabaret productions since her
Best of Enemies, Next to Normal, Race, Ruined, The        arrival in 1998. In addition to being lead developer
25th Annual Putnam County Spelling Bee, Boleros           for Unchained Melodies, this season she is also part
for the Disenchanted, Permanent Collection, and           of the developement team for Guitar Girls and The
Metamorphoses, among numerous other plays.                Wonder Years. Previously, she was the lead developer
Mr. Hopkins led the development of FST's Cabaret          on Blue Suede Shoes, Gypsies, Tramps, and Thieves;
productions of Blue Suede Shoes, Mack the Knife:          Yesterday; American Pie; and Poems, Prayers, and
The Bobby Darin Songbook, Older Than Dirt, Piano          Promises. She has been the head writer on all five
Men, and The Prima Donnettes. Mr. Hopkins also            Laughing Matters shows. Some of her favorite shows
serves as the Chief Executive Officer of Florida          she helped develop include: Mack the Knife; The
Studio Theatre. This includes overseeing the creation     Prima Donnettes; That's Life; The Wanderers; My One
and implementation of all FST programming,                and Only Gershwin; Hot and Cole; The British Invasion;
including Mainstage, Cabaret, Stage III, New Play         The Flip Side; and Outlaws and Angels. In addition,
Development, Education, and Touring. Since his            she is the founder and producer of FST Improv and
arrival at FST in 1980, Mr. Hopkins has guided            the Sarasota Improv Festival. In 2012, the Arts &
the theatre from a small touring company to a             Cultural Alliance awarded Mrs. Hopkins the Cultural
nationally-recognized regional theatre, which             Champion Award in recognition of her many years
impacts over 200,000 adults and children annually.        of accomplishment and growth with Florida Studio
He created the New Play Development Program,              Theatre. In 2016, Mrs. Hopkins was awarded the
the Cabaret Series, FST's award-winning WRITE A           Luminaire Award, honoring excellence in creativity,
PLAY Program, and he has directed the design and          philanthropy, advocacy, and all elements that are
renovation of all FST's theatres. Mr. Hopkins is the      keys to future growth of the arts in Sarasota.
recipient of numerous awards including the Arts
Leadership Award from the Sarasota Arts Council,
the Richard G. Fallon Award for Artistic Excellence
from the Florida Professional Theatres Association,
and the 2012 Cultural Champion Award from the Arts
and Cultural Alliance of Sarasota County. In 2016, Mr.
Hopkins was awarded the Luminaire Award honoring
excellence in creativity, philanthropy, advocacy, and
all elements that are keys to future growth of the
Arts in Sarasota. In 2017, Mr. Hopkins was awarded
the Florida Theatre Conference Lifetime Achievement
Award for contributing to the rich cultural fabric of
the Sarasota community and the state of Florida, and
his dedication to developing future artists, educators,
and advocates.
REBECCA HOPKINS serves as Managing Director
for Florida Studio Theatre, and as such, is the Chief
Operations Officer. Mrs. Hopkins is responsible for
oversight of FST's Administration, including the
Business Office, Development, Marketing, Box
Office, Front of House, Restaurant, Budgeting, and
maintaining the overall quality of FST's internal
management. Mrs. Hopkins serves on the Board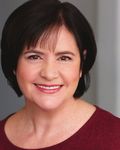 SEASON UNDERWRITERS
GERRI AARON To me, FST is a great theater experi-         SHIRLEY FEIN My support of FST was immediate. I
ence in the respect that I've seen plays in New York      felt a comfortable intimacy and a grandeur regard-
City and then seen the very same plays here. They         ing their intellectually stimulating and entertaining
are just as good, if not better. Richard Hopkins is       performances. I salute FST for having exceptional
amazing; he continues to select plays that both con-      management, a friendly and caring staff, and per-
firm and challenge one's beliefs. FST is a Sarasota       formers extraordinaire! It is my sincere pleasure to
treasure that keeps getting better.                       be a sponsor of the 2018-19 Winter Mainstage Sea-
                                                          son, full of new and exciting productions for us all to
GAELE BARTHOLD FST is family and an integral              enjoy. See you there!
part of my life. Its community contributions are
myriad and a model of theatrical excellence. Quality      SYDNEY & JEROME GOLDSTEIN FST is important to
and diverse stage productions at affordable pric-         us because we have always enjoyed the theatre and
es are but one component of FST's offerings. Other        it provides a good, thought-provoking play. Its pro-
contributions include extensive contact with local        ductions are unique to our community. Our favorite
schools to foster student creativity and theatre ap-      show was Master Class in 1998 with Kate Alexander.
preciation, structured and wide-ranging education-        We generally like the dramas, which make us think
al programs for adults and children, community fo-        and touch our emotions. FST has many facets, all of
rums and other community outreach programs, and           them worthwhile. It is our pleasure to support these
a strong commitment to New Play Development and           efforts!
excellence in the arts. FST is a gem that warrants
our widespread financial and artistic support. I am       WENDY & BOB GRADY We were so impressed when
proud to serve on FST's board and to support it fi-       we first visited FST, that we immediately wanted to
nancially and otherwise.                                  become involved. Whenever you come across a sys-
                                                          tem as unique as FST's, where the key to getting art
COOKIE BOUDREAUX & DENNIS HASSELL We've                   into the hearts of so many has been found – in a
chosen to partner with FST to generate Real Think-        comfortable and easily accessible way – you know
ing. Looking beyond our beliefs, assumptions, and         you've spotted a winner. We are proud to be season
things we take for granted in support of ongoing          underwriters and hope that others will join us in
transformations – whether through music, humor,           supporting FST's important work.
or drama – these productions are some of the finest
gifts to all of our humanity.                             GULF COAST COMMUNITY FOUNDATION Together
                                                          with our donors, Gulf Coast Community Foundation
ED & JUDY CHRISTIAN For business travel, we expe-         transforms our region through bold and proactive
rience many towns in the US. I always ask the ques-       philanthropy. Gulf Coast is a public charity that was
tion, "What's important about your community?" In         created in 1995 through the sale of the Venice Hos-
Sarasota, the overwhelming answer is, "It's the arts,"    pital. Since then, we have become the philanthropic
followed by "We have a great theatre company with         home of more than 700 families who have estab-
Florida Studio Theatre." We are so fortunate to have      lished charitable funds here, and we have invested
such a professional and creative venue with so many       over $300 million in grants in the areas of health and
facets. It is a cultural beacon in our community, and     human services, civic and economic development,
with your support, the future of FST will be bright.      education, arts and culture, and the environment.
                                                          Learn more at GulfCoastCF.org.
GEORGIA COURT I love great theatre and FST deliv-
ers that. FST is among the best theatre companies I       ROBERT & BONNY ISRAELOFF Our favorite FST
have seen, but it is more than a theatre company.         story happened while attending a performance for
It is an organization that recognizes it is part of the   the first time, many years ago and saying, "This is
greater community – and it reaches out to that com-       theatre! Do they have a season subscription?!" FST
munity in positive, productive ways. Having FST so        is thought-provoking, Broadway worthy theatre.
accessible adds to the joy of living in the fabulous      We believe FST is important because it enriches our
arts community that is Sarasota.                          community; it helps make Sarasota what it is. This is
                                                          why we have proudly contributed to past
SEASON UNDERWRITERS
expansions – especially the new Gompertz Theatre             cherished.
complex – to aid FST's mission in being even more
accessible to the public.                                    GAIL & SKIP SACK Florida Studio Theatre brings
                                                             world class acting and phenomenal, thought-
ERNIE KRETZMER IN LOVING MEMORY OF ALISA                     provoking plays to Sarasota. We're delighted to
KRETZMER I would describe FST as uncommonly                  support FST in this mission.
intimate theater that is well-articulated and suc-
cinct. FST is important to me because it is the per-         DOROTHY WALDRON I support FST for its diversity
fect window to take in the American contemporary             of programming: Mainstage, Cabaret, Improv,
theatre scene. A favorite play was Golda's Balcony,          WRITE A PLAY children's program, Summer Camp,
which was superbly acted. I continue to support              Adult education classes, and the VIP program
FST's five stages of engaging theatre.                       for special needs children. It is truly a wonderful
                                                             community asset.
DENNIS & GRACI MCGILLICUDDY FST is important
to us because we believe so strongly in the transfor-        The HERALD-TRIBUNE MEDIA GROUP enjoys a
mative power of the arts. For close to 30 years now,         history in this community that spans more than 90
we have been so fortunate to experience first-hand           years. Partnering with organizations such as Flori-
how that transformative power works its magic in             da Studio Theatre allows us to contribute to our re-
the hands of an organization that is not only expe-          gion's rich creative culture in Sarasota, Bradenton,
rienced and dedicated, but so highly skilled in their        and Venice providing an unparalleled media land-
craft. The values of the theater and its leadership,         scape through the newspaper, HeraldTribune.com.
as reflected in its mission and as manifested in its
work, whether it be on the Mainstage, in the Cab-
aret, in its education and Community Outreach pro-                 CO-PRODUCERS
grams – these are values that we so strongly believe         JANE BAISLEY I have been coming to Sarasota
in. As a consequence, it is a privilege for us to be a       since 1959 when my husband's parents retired here.
part of, and be supportive of this great theatre.            In 1996 Bill and I moved to Siesta Key and became
ANNE H.S. NETHERCOTT When asked to define                    active in Sarasota's community life. I have remained
giving, Anne said, "My mother used to say the best           active in the community and am especially interest-
way to find you is to lose yourself, by focusing on the      ed in FST – reading plays for the literary department
needs of others rather than on oneself." So, giving          as part of the theatre's "Readers Circle," attending
has always been an important family value, which             Children's Theatre productions, and becoming a
in childhood was reinforced by the community ex-             faithful supporter.
perience of surviving The Great Depression. Anne is          SANDY & JIM GOLDMAN One of the main reasons
proud to be a supporter of FST.                              we moved to Sarasota was because of the abun-
                                                             dance of artistic venues. After moving here in 2001,
MURIEL O'NEIL FUND FOR THE PERFORMING                        we immediately joined Florida Studio Theatre and
ARTS OF COMMUNITY FOUNDATION OF                              the company never ceases to amaze us. The talent is
SARASOTA COUNTY              With a gift from The            wonderful, and the play selection and variety is al-
Muriel O'Neil Fund For The Performing Arts of the            ways exciting and different. There have been many
Community Foundation of Sarasota County, an                  changes to the theatres since then and they all have
endowed fund was established to help underwrite              allowed the theatre to reach more people and to
FST's winter Mainstage Series for many years to              remain current. We are also so impressed with the
come. Muriel's sister, Dr. Gertrude Hight, established       effort they make to reach out and enrich our com-
this gift with the Community Foundation of Sarasota          munity. We look forward to each season with antic-
County to ensure Muriel's legacy would live on               ipation, and they always deliver wonderful theatre.
and support an area of the community she deeply
      Recognizes our Gold Circle members for their commitment to the Art of FST, establishing an endowed fund to
      support cherished programs for life.
CO-PRODUCERS
TOM WILSON & PATRICK CRIMMINGS Sarasota's                  ABC7 - WWSB From Palmetto to Port Charlotte, we
vibrant arts scene was a big factor in choosing to         cover it all. Whether it's breaking news, hurricanes
retire here. Prominent in that scene is FST and its        or severe weather coverage, or a local high school
five stages, offering a wide variety of theatre expe-      sports victory, ABC 7 and MySuncoast.com is YOUR
riences at very affordable prices. And, the children's     source for Suncoast News. We live, work, and play in
WRITE A PLAY and Education programs produce                the communities we serve and We're Here for You!
amazing results. We're hooked on FST!


                                    FST FORUMS



A Carnival of Characters by Michael Nichols
The origins of the style of theatre captured in A Gentleman's Guide to Love and Murder are found within
Commedia dell'arte, an early form of professional theatre that was popular in Europe from the 16th
through 18th centuries. This age-old art form can be recognized by its colorful assortment of stock
characters, perhaps the most famous being the harlequin. Here are a few of them:

• THE CAPITANO: Major Lord Bartholomew D'Ysquith fills the role of Commedia dell'arte's braggadocious
Capitano. You know this guy–the lunk slamming his weights in the gym, the man at the end of the bar
talking about the one time he fought off six men with nothing but his wits and his dashing good looks. He's
all talk and very little action.

• THE DOTTORE: The talkative Reverend Lord Ezekiel D'Ysquith echoes the irrepressible Dottore. If you've
ever had someone talk your ear off, you've met a Dottore. Imagine a professor gleefully speaking to a room
of college freshmen, going way too in depth about an esoteric subject that no one cares about.

• THE PANTALONE: Good ol' Pantalone. The pincher of pennies and behinds. Miserly and mischievous,
he chases women and hoards his possessions. This stock character is perfectly represented by Adalbert
D'Ysquith Jr. His song "I Don't Understand the Poor," is a ditty so fabulously selfish and catchy, you'll feel bad
just for singing along.

• THE LOVERS: The iconic Lovers are timeless personalities, and if your heart has ever skipped a beat when
that special someone walked in the room, you've been a Lover, too. Sibella Hallward is one of the lovers in
this show. A creature of passion and pragmatism, she puts a new spin on this character. Phoebe D'Ysquith
also inhabits the persona of the Lover. Her infatuation with Monty is as sweet and innocent as first love.

• THE COLOMBINA: Miss Shingle is a crafty woman, knowing a little more than she lets on in typical
Colombina fashion. If you've met anyone who likes to start the gossip and keep it going, you've run into a
real-life Colombina.
FST FORUMS




From PAGES TO PLAY by Michael Nichols
Steven Lutvak swears that he was casually watching television one sleepless night when he glimpsed a
scene from the 1949 British film Kind Hearts and Coronets, and suddenly he knew it had all the makings of
a musical both marvelous and macabre. He shared his inspiration with friend, Robert L. Freedman, who he
met in the late '70s while attending NYU's graduate level theatre writing course, and together they began
developing A Gentleman's Guide to Love and Murder.

The initial work received a significant amount of success, earning the prestigious Fred Ebb award as well
as the Kleban Prize in Musical Theatre. But just as things were looking up, the company behind the movie,
Kind Hearts and Coronets, withdrew their lease of the film's rights. Suddenly it was back to square one.

Choosing to divest their work of all of the movie's influences, the playwrights returned to the film's
source material, an early 20th century tale written by the English novelist Roy Horniman. Israel Rank: The
Autobiography of a Criminal is a dramatic story of passion and death that follows anti-hero Israel Rank as he
murders his way through the Gascoyne lineage in pursuit of earldom. But when parts of the novel proved
too grim for musical adaptation, Freedman and Lutvak discovered a creative middle ground to turn their
musical from a re-staging of the film, to a darkly comic experience all its own.

Despite their best efforts, copyright controversy continued to haunt the production. Its 2009 showing
in La Jolla, California was preceded by a lawsuit issued by the entity that held the rights of Kind Hearts
and Coronets resulting in a grueling thirteen months of adjudication. The final hurdle centered around
the casting of the D'Ysquith family. The rights-holding entity argued that Freedman and Lutvak could
not cast one actor to play the role of every family member because that idea was used in the movie. The
duo countered with the fact that double casting is a common convention of the theater and cannot be
monopolized. The judge eventually sided with the young playwrights, stating "ultimately the movie and
the musical are two completely different iterations of the same underlying material. The movie plants its
tongue firmly in its cheek and the musical sticks its tongue out."

Thus A Gentleman's Guide to Love and Murder was born! Liberated from ties to both the book and movie that
preceded it, this show seems to take the best of both pieces and delivers a story as clever and charming as
it is edgy and entertaining.
FST COMPANY
                       BOARD OF TRUSTEES                                                                  EDUCATION & TOURS
President................................................ Dennis McGillicuddy            Director of Children's Theatre......................Caroline Kaiser
Vice-President.............................................. Richard Hopkins             Director of Education................................Christine Hopkins
Secretary/Treasurer........................................Jennifer Michell              Education Administrator..................................Pamela Smith
Trustee...............................................................Gaele Barthold     Teaching Artist/YPF Coordinator....................Adam Ratner
Trustee................................................................Georgia Court     Education Group Sales Assoc.......................Hannah Bagnall
Trustee........................................................... Patricia Courtois     Teaching Artist......................................................Denee Lortz
Trustee.................................................................Jeff Hotchkiss              COMMUNITY RESOURCE GROUP
Trustee..............................................................Robert Israeloff    Jan Coleman                                                      Patricia Kordis
Trustee...............................................................Barbara Lupoff     Larry Coleman                                                       Marie Kropp
Trustee.................................Chief Judge Charles E. Williams                  Shirley Fein                                                       Susan Landau
                                                                                         Maddy Freshwater                                             Frank Malickson
                  EXECUTIVE STAFF                                                        Carol Gilbert                                                 Matty Matheson
Producing Artistic Director........................ Richard Hopkins                      Sy Goldblatt                                            Graci McGillicuddy
Managing Director.......................................Rebecca Hopkins                  Jim Goldman                                                           Ina Schnell
                                                                                         Sandy Goldman                                             Alan Schottenstein
                        ARTISTIC STAFF                                                   Robert Grady                                               Lois Schottenstein
Associate Director At-Large.......................... Kate Alexander                     Wendy Grady                                                         Lois Stulberg
Casting/Hiring Coordinator........................... James Ashford                      Bonny Israeloff                                         Charlie Ann Syprett
Resident Pianist...................................................... Jim Prosser       Valerie Joels                                                       Martin Taffel
Associate Artist.................................................. Jason Cannon                    AUDIENCE ENRICHMENT GROUP
Associate Artist........................................Catherine Randazzo               Hon. Larry L. Eger                    Dr. Eddy Regnier
Director of Improvisation.......................................Will Luera               Trevor Harvey                                Ina Schnell
Assistant to the Artistic Director......................Doris Iemolo                     The Jewish Federation of           Commisioner Willie
Literary Associate.................................................. Meg Gilbert         Sarasota-Manatee                          Charles Shaw
                                                                                         Gilbert King                          Howard Tevlowitz
                 PRODUCTION STAFF                                                        Michéle D. Redwine       Chief Judge Charles E.Williams
Production Manager.............................................. Bruce Price
Mainstage Stage Manager....................................... Roy Johns
                                                                                                                      OUTSIDE ASSISTANCE
Assistant Stage Manager..................................Jynelly Rosario
                                                                                         House Counsel.................................................. John Patterson
Technical Director............................................ Mike Schwent
                                                                                         Facility Custodian......................................Carlos De Oliveira
Costume Shop Manager............................Adrienne Webber
                                                                                         ...............................................Confidence Cleaning Company
Sound Supervisor.................................................. Thom Korp
                                                                                         Caretaker................................................................. Doctor Nik
Props/Paint Supervisor............................... Kristine Kreutzer
Lead Carpenter.................................................. Marco Acosta                                  INTERN PROGRAM
                                                                                         Acting Apprentice................................................Kayla Fainer
                ADMINISTRATIVE STAFF                                                     Acting Apprentice.......................................... Emily Hardesty
General Manager..............................................Jill Zakrzewski             Acting Apprentice........................................... Austin Howeth
Director of IT..................................................... Clarke Weigle        Acting Apprentice.......................................... Nora McAuliffe
Director of Finance........................................ Orville Cordero              Acting Apprentice.............................................. Jamie Molina
Business Manager........................................Carmen Gonzalez                  Acting Apprentice................................................Drew Norris
Business Office Associate.............................Reanna Bourque                     Acting Apprentice.................................................Erin Paxton
Business Office Associate.................................David Wallace                  Acting Apprentice........................................ Ben Southerland
Asst. to the Managing Dir...........................Phyllis Silverman                    Acting Apprentice............................................... Liam Tanner
Facilities Manager........................................Joseph Goepfrich               Acting Apprentice..................................... Anna Weatherwax
Facilities Technician............................... Mark Quackenbush                    Acting Apprentice...................................................Liv Wilson
Company Manager............................................Luke Johnson                  Artistic Intern................................................ Cynthia Mullins
Director of Marketing......................................Becca Jennings                Company Management Intern............................... Ali Durso
Public Relations Associate.................................. Lydia Baxter                Development Intern.......................................... Jordan Faddis
Digital Marketing Associate.............................. Emily Blazek                   Lighting Intern............................................. Shannon O'Leary
Marketing Assistant.............................................. Sarah Haley            Literary Intern............................................................. TJ Lewis
Director of Indiv. Giving................. Melody Mora-Shihadeh                          Literary Intern................................................ Michael Nichols
Development Associate.................................. Samus Haddad                     Literary Intern..................................................... Jenna Tonsor
Development Associate...................................Melanie Slusar                   Literary & Directing Intern............................Irene Martinko
Patron Services Manager.....................Kelsey Wehde Wilson                          Literary & Playwriting Intern.........................Sarah Durham
Box Office Manager.......................................... Ryan Simpson                Marketing Intern.............................................. Emma Rhyner
Asst. Box Office Manager...............................Mateo Cristiani                   Scenic Production Intern..................................... Eva Hoesch
Asst. Box Office Manager....................................Gigi Delpero                 Scenic Production Intern...................................Justen Zhang
Asst. Box Office Manager............................Noah Scheibmeir                      Production Management Intern........................... Erin Speno
Events Coordinator.........................................Matthew Quick                 Production Assistant Intern.....................Kelsey Peavyhouse
Restaurant Manager............................................... Tom Curry              Sound Intern........................................................ Joseph Parisi
Restaurant Manager...........................................Karen Kraster               Stage Management Intern....................................... Meg Grey
Restaurant Manager............................................ Josh Rodoski              Stage Management Intern.....................................Liora Jacob
Asst. Restaurant Manager................................... Kristy Plum                  Stage Management Intern.................................... Tanner Lias
Receptionist/ Volunteer Coord........................ Joan O'Dowd                        Stage Management Intern........................ Maddie Lugenbeel
                                                                                         Stage Management Intern.............................. David Sabbagh


                                     941.366.9000 | floridastudiotheatre.org