Member Benefit Guide and Club Policies - AAA.com
Page content transcription
If your browser does not render page correctly, please read the page content below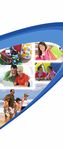 Member Benefit Guide
  and Club Policies

                                     (1-800-AA
                                              A-HELP)
                                       AAA.com

                   438 104 12
                             3456700 1
                   2012
                        DEC     31
                   AAA MEMB
                           ER

    Emergency Road Service
              Travel
    Auto and Home Insurance
     Member Only Discounts
         Car Care Center
       Financial Services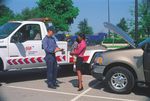 •

                                                           •

                                                           •

             Welcome to AAA
              Membership
Dear Member,                                               I
                                                           a
    As a AAA member, you belong to one of the              a
largest membership organizations in the world. AAA         n
has served members since 1902, and our number              a
one priority continues to be high-quality, personal        r
service. Today, there are over 56
                               51                          r
                               58 million members
                                                           s
served at over 1,100 offices in the U.S. and Canada.
                                                           i
    AAA membership is an excellent value. It pays
to belong! Members receive over 70 products and
services such as automotive and emergency services,
complete travel
complete    travelplanning,
                   planning,member  only Discounts
                             Show Your              &®
                                          Card & Save
discounts
Rewards® and and much,
                 much,much
                         muchmore.
                               more.
                                   AAAAAA  gives
                                         gives youyou
protection,   convenienceand
protection, convenience     and savings,
                              savings,   when
                                       when  youyou
                                                 are are
driving,  traveling  or around  home.
driving, traveling or around home.
     The AAA Member Benefit Guide is intended
to inform you of all the products and services
your membership provides. Read it over, then
keep it handy for easy reference anytime you have
a question about benefits.

    Thank you for the opportunity to serve you in
the years ahead.

Sincerely,

James Phelps
President
President and CEO

2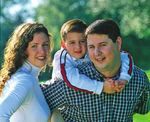 AAA Member Benefit Guide
     • Highly qualified automotive technicians that have
     MEMBERSHIP
        earned certifications by the National Institute4-5      for
        Automotive
     Primary           Service
              Membership;        Excellence.
                             Membership   Renewal Policy, Automatic
     Renewal,
     • Full    Associate
              service     Membership;
                       repair  facilitiesMembership
                                           that have Card; AAA
                                                      the right
     Plus®
           ; AAA
        tools  andPlus
                      ®
                        RV; AAAto
                    equipment      Premier  ®
                                      provide a broad range of
     PERSONAL
        repairs includingTRAVEL
                              tune-upsPLANNING
                                          and repairs to engines, 6
        brakes, electrical systems, suspensions and heat-
     Personal
        ing/airTravel  Planning; Maps
                 conditioning            and TripTik Routings;
                                  systems.
                                                    ®

     TourBook
     • Service® Guides;    AAAand
                  reputation     Mobile   App
                                      workmanship     that meets
        your own tough, demanding standards. Before
     FULL      SERVICE
        AAA approves             TRAVEL
                          a facility, we surveyAGENCY
                                                 past customers7
        to  determine    what   their  experience  has been with
     Cruise, Tours, Hotels and more, International Travel Assistance
        that facility.
     AAA   INSURANCE
     It should                                       8-9
               be understood that stations that have been
     awardedInsurance;
     Standard   the statusSpecialty
                           of AAA Insurance;
                                    "ApprovedUnique
                                              Auto Repair"
     are underCompanies
     Insurance;  contract to  provide such
                            Represented     services and are
                                        by AAA
A    not agents of the Club, nor is the Club an agent for
     FINANCIAL
     any official AAA AAR station. The Club assumes no
     responsibility for damage to member's vehicle as a
                                                         10
     AAA
     resultCredit Cards;
            of repair    AAAperformed
                      work   Discover Bank Deposit
                                       by such     Program
                                               contracted
     stations. However, the Club will assist in mediation
     MEMBER          ONLY DISCOUNTS
     issues, if necessary.                               11
     Save on Hotels; Save on Rentals; Save on Entertainment;
     Save on Shopping
s,   ADDITIONAL MEMBER BENEFITS 12-13
     Fee-Free Travelers Cheques; Travel Money Products; Passport
     Photos; Travel Store; Notary Public Service; Emergency
     Check Cashing; Member Publication; AAA Defensive Driver
     Program; Website; Government Affairs; Traffic Safety

     COMPARE AND SAVE                                     14-15
      AAA Approved Auto
     AAA Membership Coverage Comparison
      Body Repair
     EMERGENCY         ROAD
     AAA's Approved Auto       SERVICE
                         Body Repair         16-25
                                     means members
      may expect quality auto body repair work. Members
     What is AAA Emergency Road Service?; How to Call for
      also receive important consumer protection at AAA's
     Emergency Road Service; Additional Important Provisions;
      approved facilities.
     Emergency Check Acceptance; Eligible Vehicles; Toll
     Roads - Parkways, Turnpike, Thruway Services; Allotted
     Car Limit; The AAA Road Service Network; Who Can
     Receive Service; Member's Risk; Reimbursements; AAA
     Basic Benefits; AAA Plus® and Plus RV® Benefits; AAA
     Premier® Benefits

     AUTO REPAIR PROGRAMS                                  26-27
     Approved Auto Repair Program (AAR)
     AAA Car Care Center

                                                                  11
                                                                  23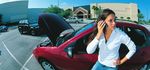 MEMBERSHIP
    AAA Northway's Territory
    AAA Northway serves members in the following
    counties of New York State: Broome, Chemung,
    Chenango (Town of Greene), Clinton, Delaware
    (Town of Deposit), Essex, Franklin, Fulton,
    Hamilton, Montgomery, Saratoga [except Stillwater,
    Waterford and Mechanicville], Schenectady, Tioga,
    Warren and Washington.

    Primary Membership
    The first membership in a household is called the
    Primary Membership. Emergency Road Service is
    available to you, as the Primary Member, for any
    vehicle needing service whether you are the driver
    or the passenger. COVERAGE IS ON YOU... NOT
    THE VEHICLE.

    Membership Renewal Policy
    AAA Northway members are required to renew
    their membership on an annual basis. Memberships
    will expire on the last day of the month that a
    member originally joined AAA Northway
    ("expiration date"). A member who has allowed
    their membership to lapse will maintain the original
    membership expiration date with AAA Northway
    by renewing within two (2) months following their
    expiration date. Please note, by renewing a
    membership after the expiration date and within
    the two (2) month period, AAA Northway will
    backdate your membership to the member's original
    expiration date, or lapsed members can elect to
    avoid backdating of the membership by enrolling
    as a new member which carries a "new" member
    entrance fee and expiration date. For example, if a
    member subscribes for a twelve (12) month period,
    fails to renew at the end of that period, but then
    renews it two (2) months later for another twelve
    (12) months, AAA Northway will backdate the
    renewed membership to the end of the original
    membership (2 months prior).

    Automatic Renewal
    Authorize your annual AAA Membership
    dues to be charged automatically each year
    prior to your expiration date to your Visa,
    MasterCard, American Express or Discover Card
    credit or debit card for added convenience.

    Associate Membership
    Associate Memberships are available, at an
    additional cost, to extend complete membership
4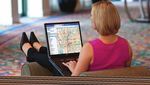 protection and services to the spouse, domestic
partner or dependents of the Primary Member.
Special requirements are:
1. Associate Membership is eligible only on a
    Primary Membership account with the same
    coverage level.
2. Associate members must be the spouse,
    domestic partner or dependent child of the
    Primary Member residing at the same
    permanent address of the Primary Member.
3. Associate Memberships may be added at any
    time during the Primary's Membership year.

                                 (1-800-AAA-HELP)
                                   AAA.com

                 438 104 123456700 1
                 2012   DEC 31

                 AAA MEMBER

Membership Card
The signature on the membership card, whether
Primary or Associate, should be the same as your
driver's license. Carry your card with you at all
times as it will have to be presented in the event
that you are in need of Emergency Road Service.
Remember, coverage is on whatever vehicle you
are in and not on a specific vehicle itself. You'll
also need to present your membership card at
AAA Discounts & Rewards® partners to receive
exclusive member-only discounts.

Additional Important Provisions
New members and members renewing 11 or more
days after their expiration date will incur additional
fees such as enrollment costs and a non-refundable
same day Emergency Road Service charge. Upon
joining AAA Northway or adding AAA Plus
coverage upon renewal, there will be a 3-day wait
period for AAA Plus emergency road service
benefits. Classic emergency road service benefits
will be rendered and additional costs payable to
the service provider. Upgraded coverage (AAA
Plus, AAA Plus RV, AAA Premier) can be added
or removed from your membership only at the
time of renewal. For more information on
AAA Plus, AAA Plus RV and AAA Premier
see pages 23 – 25.

                                                         5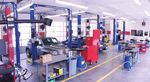 AAA TRAVEL
        INFORMATION

        Personal Travel Planning
        From print to online to mobile, AAA has the travel
        information you are looking for. AAA makes
        planning simple with easy access to everything
        you need for your trip. Do it yourself from home
        or your mobile device or have a AAA member
        service associate assist.
        • TripTik® Travel Planner – Plan, map and go
          with AAA's TripTik® Travel Planner.
        • TourBook® Guides – Free to members at AAA
          offices. Also find over 100 popular titles online
          at AAA.com
        • Maps – City, state and regional maps free to
          members at AAA offices or download maps at
          AAA.com
        • AAA Mobile App – Free to
          members. Plan your trip, find
          member only discounts and
          request roadside assistance
         should you need it.

        You'll also find great rates on accommodations
        or rental cars at AAA.com. If you prefer, have a
        AAA member service associate find your hotel
        and rental car for you. Make AAA your first stop
        before planning a trip.

4   6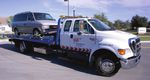 FULL SERVICE TRAVEL
  AGENCY
AAA Takes Care
of All the Details
AAA members receive
many special member
benefits through the
AAA Travel Agency. Our
professional travel agents have
been certified to provide the best travel
arrangements worldwide while getting the best
value for your travel dollars. We have destination
specialists in all offices to make your next trip the
most memorable ever. Ask about our AAA
Vacations and Select Vacations packages.

Here is a sample of how our agents can put
together the ideal travel package for you:
  • Cruises and cruise tours
  • Tour packages, both independent and
     escorted
  • Hotel & resort reservations
  • Car rental reservation – domestic and
     international
  • Airline reservations – domestic and
     international
  • Rail tickets
  • Group, corporate or leisure travel
     arrangements
  • Tailor-made individual travel arrangements
  • Custom-planned motorcoach tours
  • Baggage and travel insurance
  • Information on visas and other travel
     documents
  • Passport photos and applications

International Travel Assistance
AAA is the only authorized source in the U.S.
for International Driving Permits (IDP's). AAA
also provides assistance with passport photos,
visa's, foreign maps and tour guides. Trip
cancellation, lost baggage and travel insurances
are available to safeguard your trip.

                                                        7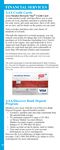 ANOTHER GREAT REASON TO
    For years, you've trusted AAA for the
    very best in emergency road service.
    Now, you can trust AAA for your
    insurance needs. Offering a full line of
    insurance products, AAA Insurance will
    take the worry out of insurance for you
    and your family. As a member of AAA,
    you may be entitled to special discounts
    not found anywhere else except with
    AAA Insurance.

    Standard Insurance:
    Auto
    Homeowners
    Renters
    Excess Liability (Umbrella)
    Landlord Package Policies

    Specialty Insurance Products:
    Boat
    RV
    Pop-Up & 5th Wheel Campers
    Snowmobile
    Personal Watercraft (jet ski's & wave runners)
    Motorcycle
    ATV
    Travel and Utility Trailers
    Golf Carts

    Unique Insurance Products:
    Pet
    Wedding

    AAA Insurance has partnered with a network of
    quality-rated insurance carriers that understand
    and embrace the AAA philosophy. "Our
    Licensed Sales Representatives will find the most
    appropriate coverage for your specific needs, at
    the best possible rate."
8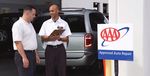 ON TO BELONG - INSURANCE
       Companies AAA
       Insurance represents:
       Travelers Insurance Companies
       CSAA Insurance Group
 l     MAPFRE Insurance Company of New York
       Progressive Insurance
,      American Modern Insurance Group
s      North Country Insurance Company
       Hagerty Insurance (specializing in classic,
       antique, and exotic cars and boats)

       Call AAA Insurance or visit your local AAA
       Northway Travel Center for more information
       or to request a free quote.

       Our licensed agents will perform a review
       of your existing policies, no matter who
       your current agent is. Take advantage of
       this member benefit, as it is part of your
       membership!

       1-866-222-0937
       insurance@northway.aaa.com and
       AAA.com/Insurance

of
d

most
at

                                                     9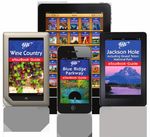 MEMBERS ONLY
DISCOUNTS
Save on Hotels
Stay with a AAA Preferred Lodging Partner
where you'll get the best available rate for your
dates of stay and a 100 percent satisfaction
guarantee! Choose from over 1 million hotel
rooms at top-brand hotels including Best
Western, Hampton, Hilton, Hyatt, Marriott,
and Starwood.

Save on Car & Truck Rentals
Receive exclusive AAA savings on Hertz leisure
and business car rentals. AAA Members also
receive discounts on Penske truck rentals.

Save on Theme Parks and More
Save on multi-day tickets to Walt Disney World,
Universal Studios and SeaWorld Adventure
Parks. Also save big on tickets to Busch
Gardens, The Great Escape, Six Flags and to
other popular attractions. Save money on movie
passes to Regal Cinema, Bowtie Cinema &
Cumberland 12 Cinema. Check your nearest
AAA Travel Center or AAA.com/Tickets for
current pricing and availability.

Save on Shopping
Save at local and national retail operations with
your AAA membership card. Included in this
program are such partners as NAPA Auto Parts,
Reebok Outlet Stores, LensCrafters, 1-800-
Flowers.com and an extensive list of local
businesses available at your nearest AAA Travel
Center or at AAA.com/Discounts.

Save on Groceries
Members have exclusive savings to brand name
products at Price Chopper/Market 32 and Topps
grocery stores. Visit AAA.com/grocery for more
info and to enroll.

                                                    11
ADDITIONAL MEMBER
       BENEFITS

       Travel Money Products
       AAA members have a variety of options for cash
       when traveling. AAA offers convenient packs of
       banknotes and coins called TipPaks®, to ensure
       you have local currency in hand. AAA Northway
       also offers prepaid Visa TravelMoney® Cards,
       Gift Cards, Foreign Currency and Fee-Free
       Travelers Cheques.
       Passport Photos
       Instant passport photo service is available at all
       AAA Travel Centers during normal business hours.
       Members receive two color photos valid for both
       passports and International Driving Permits.
       Passport photos are available to AAA members
       at a discounted rate, based on membership level.
       Travel Store
       AAA members may purchase discounted
       merchandise through AAA Travel Stores, located
       in each of our Travel Centers. We offer a variety
       of items such as luggage, travel accessories,
       E-ZPASS tags, AAA Road Atlases and more –
       all at special member only prices. If you cannot
       make it into one of our Travel Centers you can
       also visit our AAA eTravel Store at AAA.com/
       etravelstore.
       Notary Public Service
       Free notary public service is available to members
       at all AAA Northway Travel Centers.

       Effective May 1, 2017, AAA Northway will be
       discontinuing the Bail Bond and Guaranteed
       Arrest Bond Certificate Programs in the former
       AAA Southern New York region. The program
       was discontinued in the AAA Northway region on
       May 1, 2016. This change is a result of extremely
       limited use of the program by members of the
6   12 Club over the past several years.
Emergency Check Cashing
Participating AAA Clubs will cash your personal
check up to $100.00, when you present your
AAA membership card and other necessary
identification.
Member Publication
Every Primary Member is entitled to a subscrip-
tion to AAA Now! magazine. AAA Now!, an official
publication of the Club, is an important channel of
information between the Club and our members.
It provides details of activities in the automotive,
highway and legislative fields of particular interest
to motorists. Regular features advise you on the
care and maintenance of your car, provide vacation
suggestions and news of Club activities.
AAA Defensive Driver Program
AAA Northway offers you a six-hour defensive
driving course. This course will allow you to refresh
your driving skills and learn preventative techniques
for collision avoidance. Upon participation and
completion of this course you can:
  • Receive a 10% insurance discount.
  • Reduce up to 4 points on your current driving
    record.
This course is available at a discounted rate
for members. Reservations can be made by
calling toll free (888) 761-6058 or take the course
online from the convenience of home at AAA.
com/Safety.
Website
On AAA's website, AAA.com, you'll find many of
the services that are available to you at our Travel
Centers. Book a trip, renew your membership,
request Emergency Road Service online, create
your own TripTik®, purchase a wide selection of
theme park tickets, and so much more. Plus, our
website will keep you up to date with all the latest
news from the Club.
Government Affairs
AAA has supported motorists' interests since 1902.
AAA monitors local, state and federal legislative
activity and lobbies for motorists' rights at all
levels. Visit AAANYS.com for more information.
AAA Foundation for Traffic Safety
AAA Clubs support the Traffic Safety Foundation
safety research including programs such as School
Safety Patrol, Driver Improvement Programs, and
the School Safety Poster Contest. AAA is committed
to support and conduct programs that enhance
safety in the communities we serve.
                                                        13
AAA MEMBERSHIP
     COVERAGE COMPARISON

                                                       (1-800-AAA-HELP)
                                                         AAA.com

                                        438 104 123456700 1
                                       2012   DEC 31

                                       AAA MEMBER

     SERVICES                        AAA Premier®
     Emergency Towing                Up to 200 miles from
                                     point of disablement
     Emergency Fuel                  FREE fuel & delivery
     Delivery
     Lock & Key Service              FREE (Up to $100 for
                                     parts & labor)
     Trip Interruption               $1500
     Protection
     Winching/Extrication            FREE 2nd Driver/
     Service                         2nd Truck up to 1 hour
     One-Day
     Complimentary                   FREE
     Rental Car
     Home Lockout
     Reimbursement                   Up to $100

     Automotive
     Information Service             FREE
     (free advice about automotive
     repair & performance)

     Airline & Rail Service          FREE/No Service Fees
     Fees Discount
     Travel Store Discount           10% discount

14
(1-800-AAA-HELP)                     (1-800-AAA-HELP)

                        AAA.com                              AAA.com

       438 104 123456700 1                 438 104 123456700 1
      2012   DEC 31                        2012   DEC 31

      AAA MEMBER                           AAA MEMBER

      AAA Plus®/Plus® RV                 Classic
m     Up to 100 miles from               Up to 3 miles from
t     point of disablement               point of disablement
ry    FREE fuel & delivery               FREE delivery; fuel
                                         paid by member
or    FREE (Up to $100 for               FREE (Up to $50 for
      parts & labor)                     parts & labor)
      $350                               Not available

      FREE 2nd Driver/ 2nd               FREE 1 Driver/
our   Truck up to 1 hour                 1 Truck

      Not available                      Not available

      Not available                      Not available

      Not available                      Not available

ees   Not available                      Not available

      Not available                      Not available

      *For a complete list of Emergency Road
       Services please see pages 16 – 25.                                     15
EMERGENCY ROAD
        SERVICE
        What is AAA Emergency
        Road Service?
        Emergency Road Service is designed to aid any
        member whose vehicle has become unexpectedly
        disabled and cannot be driven safely under its
        own power.
        AAA Emergency Road Service is just that – an
        emergency service which must not be mistaken
        for maintenance, repair, or a convenience service.
        Members are responsible for the cost of parts and
        labor. The responding service station will make
        only one round trip per disablement. Additional
        trips for the same disablement are at the
        member's expense.
        In fairness to all AAA members, the Club cannot
        be expected to render repeated service on a
        vehicle in need of repairs.
        Repair facilities are not obligated to perform
        repair work after regular business hours.

        How to Call for Emergency Road Service
        When in need of Emergency Road Service,
        members should call 1-800-AAA-HELP (1-800-
        222-4357) to receive dispatch assistance 24 hours
        a day from AAA employees.

        When calling for service, you will be asked for
        the following:
         1. The town or city you're in
         2. Your membership number
         3. Exact location of your vehicle with cross streets
         4. Phone number
         5. Year, make, model, color and license plate number
         6. Type of disablement
         7. Tow destination if applicable

        Information given in this sequence will enable AAA
        to dispatch a vehicle to your aid without delay. It is
        expected that the member will be with the disabled
        vehicle at the time of service. The member will
        be asked to present their driver's license (or other
        photo ID) and their valid membership card when the
        AAA service provider arrives.
        Members can also request Emergency Road
        Service on the internet. Go to AAA.com/
12   16 Automotive and click on the Road Service
Online® link. Simply complete the online form
and AAA will be on the way. (Not available in
all areas)

If your emergency problem is resolved before
the serviceman reaches you, please notify AAA
immediately. This will avoid your account from
being charged with a road service call.

Additional Important Provisions
Every effort has been made to design an
Emergency Road Service program which is able
to meet the emergency demands of AAA
members. However, the Club cannot guarantee
that service will always be available in all areas
and under all circumstances. Service within any
particular time limit cannot be guaranteed,
especially during periods of extreme weather
conditions, when delays can be expected.

Because guidelines covering the Emergency
Road Service program are subject to change, Club
members are asked to familiarize themselves with
updated guidelines which are published on AAA.com.

AAA Memberships are non-refundable.

New members and members renewing 11 or
more days after their expiration date will incur
additional fees such as enrollment costs and a
non-refundable same day Emergency Road
Service charge. Upon joining AAA Northway or
adding AAA Plus coverage upon renewal, there
will be a 3-day wait period for AAA Plus
emergency road service benefits. Classic
emergency road service benefits will be rendered
and additional costs will be payable to the service
provider. Upgraded coverage (AAA Plus, AAA
Plus RV, AAA Premier) can be added or removed
from your membership only at the time of
renewal. For more information on AAA Plus,
AAA Plus RV and AAA Premier see pages
23 – 25.

Emergency Check Acceptance
AAA/CAA Clubs will guarantee acceptance of its
members' personal checks up to $250 to pay for
emergency services or repairs at any independent
contract facility. The member must present a
valid membership card and other appropriate
identification at the time of payment. The
member is responsible for insuring that the funds
are available to cover the amount of the payment.
                                                      17
Eligible Vehicles
         AAA shall provide service to four-wheeled
         motor driven vehicles of the passenger, pleasure
         or recreational type regardless of license plate
         designation, if those services can be safely
         delivered.

         In addition, dual-wheeled campers/motor homes,
         light duty single axle trailers, motorcycles and fifth
         wheel trailers (excluding livestock trailers) will be
         provided all services such as towing, extrication and
         tire service for AAA Plus® RV Members. Dual-
         wheel unloaded pickup trucks are provided all
         services except inboard rear tire service.
         Rented passenger vehicles are eligible for service.
         Four wheeled commercial vehicles are also eligible
         for services with the exclusion of taxicabs and lim-
         ousines. Some services, such as extricating services
         and towing, cannot be safely provided to large or
         heavily loaded vehicles, however, other services
         will be provided such as battery, gasoline and
         lockout services. Vehicles which are not insured,
         do not bear valid state license plates or vehicles
         to be junked are not eligible for service.

         AAA members whose bicycle becomes disabled
         within the AAA Northway territory and is located
         on a serviceable road are also eligible for towing
         service.

         Toll Roads - Parkways – Turnpikes –
         Thruway Service
         In areas where AAA contractor access is legally
         restricted such as parkways, turnpikes, or thruway,
         the member is required to pay for service and
         submit the paid original receipt in his or her name
         for reimbursement consideration. Reimbursement
         will be based on the cost of towing the vehicle to
         the nearest exit or responding garage, at the
         member's discretion.

         Allotted Request Limit
        Members are allowed four (4) service requests
        during their membership year. Any member
        requesting additional road service over their four
        (4) request limit will have a service truck
        dispatched, however, the member will be expected
        to pay the driver at the time of service. The Club
        attempts to handle cases involving excessive use
        on an individual basis. AAA Northway reserves
        the right to bill a member whose number of requests
14   18 exceeds the allotted request limit. AAA also reserves
the right to downgrade, nonrenew or cancel any
membership for consumption of emergency
roadside assistance deemed excessive, regardless
of the number of service call requests.

The AAA Road Service Network
The AAA Emergency Road Service program
operates through a Club owned fleet of service
vehicles and independent garages who have
contracted with AAA clubs to provide service.
The Club makes every effort to secure reliable,
competent service stations to provide Emergency
Road Service. These stations serve as independent
contractors and the Club does not assume liability
for their acts or the acts of their service persons
who are not employees of the Club. Any damages
resulting from the acts of service station personnel –
or any defects or deficiencies in the goods or repair
services which a member may purchase are the sole
responsibility of the station and should be reported
promptly to the proprietor. The Club will mediate
member's vehicle repair and damage complaints
resulting from road service provided by AAA/CAA
contractors.

In most instances, AAA members may depend on
prompt road service not ordinarily available to the
general public. However, there may be some
instances where – due to circumstances beyond our
control – service may be delayed or unavailable.
In addition, rules governing service may vary slightly
from one Club to another due to local laws or
conditions. In this case, the member is governed by
the rules of the Club where the emergency occurs.

Who Can Receive Service?
EMERGENCY ROAD SERVICE IS PROVIDED
ONLY FOR THE MEMBER WHOSE NAME AP-
PEARS ON THE MEMBERSHIP CARD. You as a
member are covered in any vehicle you are driving
or are a passenger in. Service, however, does not
cover a particular vehicle, nor is service available
to any nonmember driving the member's vehicle -
even though the nonmember may reside in the same
household. Associate Memberships are available at
special reduced rates for qualified persons residing
in the member's household.

Member's Risk
Before servicing any vehicle where there is the
possibility of damage to the vehicle or other
property as a result of such service, the service
person shall inform the member that the member
must assume the risk of damage. Any such                 19
circumstance should be fully recorded and
          reported to AAA. It should be understood that the
          official stations are under contract with the Club
          to perform such services and are not agents of
          the Club, nor is the Club an agent for any official
          station. In rendering service, the garage acts as
          an agent of the member. The Club assumes no
          responsibility for injuries to persons or property,
          including damage to member's vehicle, as a result
          of Emergency Road Service performed by such
          contract garages. The Club will assist by
          mediating unresolved issues.

          Reimbursements
          The Club's Emergency Road Service is available
          to assist members 24-hours a day, 365 days of the
          year. In the event a member calls for service and
          AAA service is unavailable, the Club will refund
          the member for the prevailing commercial rate
          for covered services.

          In those instances when a member is unable to
          obtain AAA Emergency Road Service, an
          original itemized paid receipt in the member's
          name must be submitted to the Club within 30
          days along with a AAA reimbursement form for
          reimbursement consideration. Reimbursements
          are based on the Club's contract rate for services
          within the scope of these guidelines. Since the
          contract rate is substantially lower than the
          regular commercial rates, members can save
          money by calling AAA first and presenting their
          membership card to the service vehicle driver
          upon arrival in lieu of payment. The phone
          number to call when in need of Emergency Road
          Service is 1-800-AAA-HELP (1-800-222-4357).

          Exceptions to this requirement would be cases
          involving violation of laws including illegal
          parking, snow routes, driving under the influence,
          failure to appear for violations, driving on a
          suspended/revoked driver's license, failure to
          present evidence of insurance, illegal use or
          falsification of license or registration, engaging in
          a felony, attempting to elude/eluding police. In the
          case of an accident resulting in a police ordered
          tow, provide a copy of the accident police report
          when submitting for reimbursement consideration.

16   20
All AAA Members Receive
The Following Benefits
Battery Service
An attempt will be made to start the vehicle with
a battery boost or other available means. Our
mobile team of battery service technicians are
highly trained and ready to test and replace your
battery on the spot if needed (available in most
areas). Recharging the battery is at the member's
expense. Service providers are not required to
attempt to start a car by pushing it. If the car
cannot be started, tow service will be provided at
coverage within the level of your membership.
In most areas, when a AAA member calls for
assistance or submits a request online and the
problem is believed to be battery related, a
mobile battery replacement vehicle will be
dispatched. A trained specialist will test the
battery and the vehicle charging system at no
cost to the member. If the battery needs to be
replaced, the member can request to purchase
one and the specialist will install one on the spot.
Battery service replacement vehicles carry bat-
teries that will properly fit approximately 90% of
all cars, SUVs & light trucks on the road.
Tire Service
Includes one service trip to replace a tire with an
inflated spare tire. (Does not include removing
tires from rims, repairing or shifting tires,
mounting or removing chains or installing snow
tires.) Each member is expected to have an
inflated spare tire. Tire repairs and additional
trips are at the member's expense. Inboard rear
tires on dual-wheeled vehicles are not eligible for
tire service.
Towing service shall be provided in the event a
spare is not available.

AAA Classic
Benefits
                                             (1-800-AAA-HELP)
                                               AAA.com

                             438 104 123456700 1
Towing Service               2012   DEC 31

                             AAA MEMBER
A vehicle which cannot
be driven safely under its own power may be
towed on the basis of one tow per emergency
disablement. Members may have their vehicle
towed at the Club's expense from the point of
breakdown back to the AAA station responding
to the call. If a member desires to be towed to
another location, the member is entitled to three               21
(3) free miles of towing. On the start of the
        fourth (4th) mile, additional mileage shall be
        charged to the member at the applicable rate and
        should be paid to the responding service station at
        the time service is rendered. AAA stations may
        require damage inspection and waiver liability if
        a vehicle is dropped at a closed place of repair
        or at any location where the member or a
        representative is not available to accept custody
        of the vehicle.

        If your vehicle must be towed to a repair facility,
        you should call them in advance to be sure they
        will accept your vehicle. Due to the demand for
        automobile repairs, many service outlets will not
        accept towed vehicles without an appointment.

        During severe and extended storms or cold weather
        periods, AAA reserves the right to temporarily
        suspend towing service to members whose
        vehicles are in a place of safety, such as parking
        lots or the member's own driveway or garage in
        order to give priority to members who may be
        stranded out-of-doors or in an emergency
        situation.

        Fuel Service
        An emergency supply of fuel will be delivered to
        a member's disabled vehicle enabling the member
        to reach the nearest service station; or towed to a
        facility where fuel is available in accordance with
        the Club's towing provisions. Classic Members
        will be charged for the fuel at current pump prices.

        Lockout Service
        If keys are locked inside the vehicle, service will
        be sent to gain entrance. If the key that operates
        or provides access to the passenger compartment of
        the vehicle is lost, broken, or the service provider
        cannot gain entry, the Club shall provide
        locksmith service up to $50. If necessary, the
        Club will provide tow service. Once the vehicle
        is at the repair facility, the member is responsible
18   22 for the cost of parts and labor.
Extricating Service
Will be provided when needed, but it will not
include snow removal or service when vehicle is
located in a place where snow and ice have not
been sufficiently removed, including seasonal
roadways and parking areas, to allow prompt
access. The vehicle will be extricated/winched
when it can be safely reached from a normally
traveled road or established thoroughfare. If
special equipment such as extra rigging, extra
trucks and/or extra manpower is required, either
because of the inaccessible location or the design
of the vehicle being extricated, associated costs
will be at the member's expense. One operator
with one tow truck at the scene is included.

AAA Plus® & Plus® RV
Benefits
AAA Plus® & Plus®
RV Members receive                          (1-800-AAA-HELP)

all the same benefits as                      AAA.com

Classic AAA Members          438 104 123456700 1
do, and they are also       2012   DEC 31

entitled to the follow-     AAA MEMBER

ing extended benefits.

Towing Service
AAA Plus® and Plus® RV benefits include up to
one hundred (100) miles of free towing from the
point of disablement to a destination of the
member's choice. On the start of the 101st mile,
additional mileage shall be charged to the
member at the applicable rate and should be paid
to the responding service station at the time
service is rendered." AAA Plus® RV benefits
allow for your motorcycle, motor home, 2 or 4
wheeled trailers (excluding livestock trailers) and
pick-ups with campers to be covered as well.

Fuel Service
AAA Plus® and Plus® RV benefits include at no
additional cost a delivery of a sufficient amount
of fuel to enable the member to reach the nearest
service station.                                  23
Lockout Service
          AAA Plus® and Plus® RV benefits include up to
          $100 in parts and labor for lock and key service to
          make vehicle operable.

          Extricating Service
          AAA Plus® and Plus RV® benefits include a second
          truck and operator for one full hour at the scene of
          disablement at no additional cost.

          Trip Interruption Protection -
          up to $350
          If the vehicle you are driving or are a passenger
          in is disabled for more than 24 hours due to an
          accident, theft, or mechanical breakdown while
          you are more than 100 miles away from home,
          you will be reimbursed for up to 72 hours from
          the time of disablement at a maximum of $350.
          This includes lodging, food (excluding alcoholic
          beverages) and a rental car to continue to
          your destination. Original paid receipts in the
          member's name for all expenses must be
          submitted along with a AAA reimbursement form
          within 30 days of disablement. Trip Interruption
          reimbursement applies to only one member who
          is present at the time of breakdown.

          AAA Premier® Benefits
          AAA Premier®
          Members receive all
          the same benefits as                      (1-800-AAA-HELP)
          AAA Plus®                                   AAA.com

          Members do, and
                                     438 104 123456700 1
          they are also entitled
          to the following          2012   DEC 31

          extended benefits.        AAA MEMBER

          Towing Service
          AAA Premier benefits include up to one (1) two
          hundred (200) mile free tow per AAA Premier
          Membership account, per membership year, from
          the point of disablement to a destination of the
          member's choice. On the start of the 201st mile,
          additional mileage shall be charged to the member
          at the applicable rate and should be paid to the
          responding service station at the time service is
          rendered.

          Trip Interruption Protection -
          up to $1500
          If the vehicle you are driving or are a passenger
          in is disabled for more than 24 hours due to an
18   24
accident, theft, or mechanical breakdown while
you are more than 200 miles away from home,
you will be reimbursed for up to 72 hours from
the time of disablement at a maximum of $1500.
This includes lodging, food (excluding alcoholic
beverages) and a rental car to continue to your
destination. Original paid receipts in the member's
name for all expenses must be submitted along
with a AAA reimbursement form within 30 days
of disablement. Trip Interruption reimbursement
applies to only one member who is present at the
time of breakdown.

Ride Assist
If you are in an accident or your vehicle breaks
down, AAA will assist you in obtaining a ride.
However, the member is responsible for any
associated transportation costs.

Automotive Information Service
If you have questions about the safety of your
vehicle, AAA offers you free advice about
automotive repair and performance from our
automotive experts here at the Club.

Premier Rental Car Benefit
If your vehicle is towed on one of your four
allowable service calls due to a breakdown,
AAA will arrange for a one day complimentary
standard class rental car at no charge. The one
day complimentary rental car is allowable once
per membership year per household.

                                                      25
APPROVED AUTO REPAIR,
     APPROVED AUTO BODY
     REPAIR AND APPROVED
     SERVICE MEMBER
     BENEFITS

     Repair facilities in the AAA Approved Auto
     Repair, Approved Auto Body and Approved
     Service programs have been inspected and certified
     by AAA to meet stringent quality standards in the
     areas of: community reputation, facility
     appearance, customer service, staff qualifications
     and training, and tools and equipment. As a AAA
     member, you receive the following benefits when
     you employ the services of a AAA approved
     facility:
       • FREE MAINTENANCE INSPECTION –
         On request, when having paid repair work
         done by an AAR facility, your vehicle will
         be inspected at no charge for items that
         most frequently contribute to roadside
         breakdowns. When you pick up your vehicle
         you will receive a written recommendation of
         any needed maintenance or repairs. Available
         at AAA Approved Auto Repair facilities only.
       • WRITTEN ESTIMATE – You will be
         provided a written estimate of the cost of all
         work to be performed on your vehicle. The
         cost of the work performed may not exceed
         the estimate by more than 10 % unless
         authorized by you in advance. Local and state
         regulations will take precedence regarding
         notification of repair costs.

26
• WARRANTY – Unless otherwise specified in
    writing prior to the start of work, all repairs
    (both parts and labor) are guaranteed for a
    minimum of 24 months or 24,000 miles,
    whichever comes first.
  • RETURN OF PARTS – As evidence of work
    performed, all replaced parts will be returned
    to you, provided you request them at the time
    you deliver your vehicle for service. Parts that
    must be returned to the manufacturer under a
    warranty or exchange program are excluded,
    but must, on request, be available for inspection
    when you pick up your vehicle.
  • DISPUTE RESOLUTION – AAA will
    investigate any dispute between you (a AAA
    member) and the facility. AAA's resolution
    decision is binding on the facility, but you are
    not bound by AAA's decision and may seek
    recourse through other avenues.
  • 10% DISCOUNT ON REPAIR LABOR
                   AAA.com/AAR

   AAA CAR CARE CENTER
                     Owned by the club, AAA's
                     Car Care Center is a full service
                     auto repair facility open to AAA
                     members and nonmembers. As
 1647 Route 9        a AAA member, you receive a
 Halfmoon, NY 12065 10% discount on repair labor.
                     Plus, AAA members receive a 2
year, 24,000 mile guarantee on all work done at our
Car Care Center. Our ASE Certified technicians will
complete your repairs at the quoted price and to your
satisfaction. If you are not 100% satisfied, we will fix
your car again. That is AAA's guarantee
and promise. To find out more about our Car Care
Center visit AAA.com/carcare or call 518-831-1861.

                                                           27
Offices to Serve You
          Schenectady Travel Center
         Offices
             1626 to Serve
                  Union StreetYou
            Schenectady, NY 12309
            Amsterdam Travel Center
               (518) 374-4696
            118 Sanford Farms, Route 30
               Amsterdam, NY 12010
                   518-684-0064
        Saratoga Springs    Travel Center
      Halfmoon26
               CarWest
                   Care Avenue
                        and Travel Center
          Saratoga1647Springs,  NY 12866
                          Route 9
                 Halfmoon, NY 12065
                  (518)  587-8529
     Car Care: 518-831-1861, Travel: 518-831-1860

            Plattsburgh Travel Center
           Queensbury    Travel
                  20 Booth Drive Center
                 345 Bay NY
              Plattsburgh, Road
                              12901
                   518-563-3925
            Queensbury, NY 12804
                (518) 792-0068
            Queensbury   Travel Center
                  345 Bay Road
               Queensbury, NY 12804
           Plattsburgh  Travel Center
                  518-792-0068
                20Springs
         Saratoga  Booth Travel
                          Drive Center
             Plattsburgh,   NY 12901
                   26 West Avenue
             Saratoga Springs, NY 12866
                  (518) 563-3925
                    518-587-8529

           Schenectady Travel
          Amsterdam     Travel Center
                                Center
                1626 Union Street
         118 Sanford   Farms,  Route
              Schenectady, NY 12309   30
            Amsterdam,     NY 12010
                  518-374-4696
                (518)Travel
              Vestal   684-0064
                            Center
            3701 Vestal Parkway East
               Vestal, NY 13850
     Halfmoon Car607-722-7255
                   Care and Travel  Center
                  1647 Route 9
              Halfmoon, NY 12065
Car Care: (518) 831-1861 Travel: (518) 831-1860

         Emergency Road Service
            1-800-AAA-HELP
             1-800-222-4357

                 Email
     Webmaster_104@northway.aaa.com

                                             104MHB Rev 4/11

                                             Revised 3-2018