MIAMI, FLORIDA MIAMICOUNTRYDAY.ORG - Director of Middle School Position Start Date: July 1, 2021
Page content transcription
If your browser does not render page correctly, please read the page content below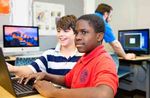 DIRECTOR OF MIDDLE SCHOOL
             POSITION DESCRIPTION

Mission+Values
                                                     CORE

  Miami Country Day School is a college preparatory learning
  community committed to educating the whole child. Through
  the core values of honor, respect, wisdom, and compassion,
  we prepare students to be lifelong learners. We inspire our
  children to develop their intellectual, physical aesthetic social,
  emotional, and spiritual potentials by valuing every student every day.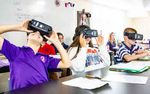 WWW.MIAMICOUNTRYDAY.ORG

Fast Facts
                                                PK3 - 12
                                                1 269
                                                                    FO UN DE D
                       T U I T I ON
                    A S S I STA N C E
                                                                        1938
                                                                                        ST UDEN T TO
                    $6M             +                                                    T EACHER
                                                     TYPE
                                                                                         9:1
ST U D E NT S O N
                                                   CO E D
FINANCIAL AID                                        DAY                  CA M PUS

 18%
                                                                            SI ZE

                               ST U D E N T S                              20
                               OF COLO R                                  ACRE S
                              45%                          FACULT Y
                                                            W / A DV.
                                                           DEGREES

                                                           60%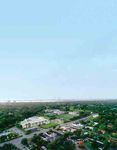 Portrait      OF A

          Graduate
        Be intellectually curious and independent thinkers

Demonstrate confidence in their abilities and resilience in the face
             of challenges and disappointments

Evidence a commitment to lifelong learning and reading in their
              personal and professional lives

      Demonstrate good character and make good choices

 Practice honor, respect, wisdom, compassion, and mindfulness

      Possess a strong work ethic in all aspects of their lives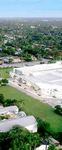 College
                             Matriculation                   LIST

                                Three or More Enrolled, 2016-2020
                                American University
                                Babson College
                                Berklee College of Music
                                Boston College
                                Boston University
                                Brandeis University
                                Broward College
                                Cornell University
                                Dartmouth College
                                Duke University
                                Emerson College
                                Florida Atlantic University
                                Florida International University
                                Florida State University
                                George Washington University
                                Indiana University, Bloomington
                                Lynn University
                                Miami Dade College
                                Michigan State University
                                New York University
                                Northeastern University
                                Nova Southeastern University
                                Purdue University
                                Syracuse University
                                The New School
                                The University of Tampa
3 OR MORE MEMBERS OF THE        The University of Texas at Austin
CLASS OF 2016 THROUGH 2020      Tufts University
MATRICULATED AT THE             Tulane University of Louisiana
FOLLOWING UNIVERSITIES          University of California, Los Angeles
                                University of Central Florida
                                University of Colorado Boulder
                                University of Florida
                                University of Maryland, College Park
                                University of Miami
                                University of Michigan
                                University of Notre Dame
                                University of Pennsylvania
                                University of South Florida, Tampa
                                University of Southern California
                                University of Wisconsin, Madison
                                Wake Forest University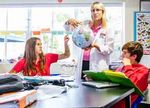 EVERY STUDENT.
EVERY DAY.

                 Overview
                 For over eight decades, Miami Country Day School (MCDS)
                 has lived out its motto, delivering an exceptional college-
                 preparatory curriculum that educates the whole person.
                 Currently serving around 1,270 students in PreK3 to 12,
                 MCDS has undergone remarkable changes since its founding
                 in 1938. Nonetheless, the faculty and student body at this
                 FCIS-accredited coeducational day school are united in their
                 appreciation and continued respect for the school's mission,
                 philosophy, and traditions. Across all grades and divisions,
                 MCDS's students present themselves as creative, poised,
                 confident, multi-talented, and enthusiastic-truly thriving in an
                 environment that nurtures their intellectual, physical, emotional,
                 social, aesthetic, and spiritual potentials. From its nationally
                 ranked chess club to its national champion girls' basketball
                 team, from its environmental studies center to its
                 Comprehensive Outdoor Education Program, Miami Country
                 Day School's offerings are as exceptional as they are varied.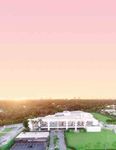 School History
                                    In 1938, Mr. Luther "L.B" Sommers and Mr. C.W. "Doc" Abele
                                    opened The Miami Country Day and Resident Schools for Boys
                                    in what was then still a young and developing city.

                                    Originally and elementary boarding school, MCDS grew quickly
                                    in both size and reputation. The transition to its coeducational
                                    day program came in the 1950's ,60's and 70's, as the school
                                    began admitting female students and boarding rooms were
                                    turned into classrooms to accommodate rising enrollment.
                                    The Upper School was added in the late 1970's and MCDS
                                    graduates its first senior class in 1981.

                                    Miami Country Day School still occupies its original campus
                                    north of downtown Miami, but the facilities inhabited by
                                    the founding class of seven boys were quite different from
                                    what MCDS students enjoy today. While much has changed
                                    at MCDS since 1938, the school has retained the holistic
                                    approach to learning embraced by its founders, balancing
                                    rigorous academics with athletics and cultural enrichment to
                                    produce well-rounded and civic-minded young adults.

                                    THE SCHOOL
                                    Over the course of 80 years, Miami Country Day School has
                                    built a reputation of excellence in South Florida. The dedicated
                                    team of 178 faculty at MCDS is composed of committed
                                    stakeholders: teachers appreciate small classes sizes, cherish
                                    autonomy in the classroom, and feel fully supported by the
                                    administration. Across all divisions, a classical liberal arts
                                    curriculum is enhanced by a number of specialty programs
                                    that promote hands-on learning and whole-child engagement.
                                    With the rise of new media in recent decades, MCDS has
                                    embraced technology as an invaluable tool to improve
                                    educational practices, while holding fast to its commitment to

                                    ACADEMICS IN THE MIDDLE SCHOOL
                                    Miami Country Day School offers a college-preparatory
                                    curriculum that seeks to educate the whole person.

                                    Building off of the foundations built in our Lower School
                                    program, the Middle School extends learning to deepen the
                                    students understanding of skills and concepts through a focus
                                    on the application and transfer of knowledge, so that our
                                    students know how to use information and question its
                                    relevance to their learning and life. A veteran faculty teach and
                                    mentor students to become skilled, critical thinkers so that they
                                    learn the importance of consistently asking why, how, and what
                                    if, in order for young adults to make connections between their
THE ACADEMIC PROGRAM                learning experience and the real world. In turn, our middle
IS CHALLENGING, FOCUSING            school students begin to develop their independence, identity,
                                    and sense of purpose. By combining traditional middle school
ON CRITICAL THINKING SKILLS AND     coursework with a well-developed elective program rooted
THE APPLICATION OF CONTENT.         in areas such as the arts, technology, leadership, and outdoor
                                    education, students have the opportunity to grow, explore,
                                    and personalize their middle years. Additionally, students are
                                    encouraged to join an athletic team, learn to play a musical
                                    instrument, build a robot, take part in a theatrical Production,
                                    develop a service project, or take part in one of our many clubs.
Signature
             IBELONG ADVISING PROGRAM
             iBelong in the Miami Country Day Middle School was founded
             in 2013. By focusing on dialogue, iBelong works to create an

  Programs
             atmosphere of understanding and inclusivity that will translate
             into an overall better educational experience for all of our
             students.

             It is the mission of iBelong to inspire members of the
             community to look out for one another. Through effective
             communication, students will understand each other better
             and nurture the value of empathy, in the hopes of creating an
             inclusive community. iBelong is built around two basic ideas:
             coffeehouse, and support.

             •   Coffeehouse is a symbol of open discourse and free
                 thinking where once a month students participate in
                 vigorous discussions on all types of topics.
             •   With support from faculty and administration, students
                 recognize more and more that the adults on campus care
                 about their unique experiences. Classrooms and offices
                 around campus should always be safe places where
                 students can come to adults.

             SERVICE LEARNING
             Service learning is key to community service at MCDS and
             is an important contributor to one of our core values:
             compassion.

             Every student is involved in two service projects with their class
             during the school year, such as working with the lower school
             students, cleaning an area of the campus, and writing letters to
             our troops and more.

             GATEWAY JR
             Through hands-on and experiential education, GATEway Jr.
             prepares our students (our "GATEmates") to be lifelong learners
             and true global citizens. The program has taken students on
             experiences in numerous countries across the Caribbean.
             Our GATEway Jr. students (grades 6-8) participate in cultural
             seminars during their time abroad. This opportunity serves as a
             platform for our students who matriculate to the Upper School
             to continue to work on a global studies endorsement.

             LEARNING RESOURCES PROGRAM
             Our Learning Resource Program embraces that there are all
             kinds of minds and that we all learn differently. This program is
             for students with documented learning differences, believing in
             the potential of all students by recognizing and celebrating their
             learning intelligences. The program provides a personalized
             learning/teaching environment that is student-centered with
             innovative teaching approaches.

             COEP – COMPREHENSIVE OUTDOOR
             EDUCATION PROGRAM
             COEP begins in 5th grade and continues through Middle
             School. It is an exciting, experiential program that serves as an
             outstanding part of enrichment and electives. They can also opt
             for overnight camping opportunities and day trips to nearby
             wildlife and nature reserves. The canal that borders the school
             also becomes a classroom through canoeing and studying the
             health of that ecosystem.
Arts+Athletics
   ARTS
   The arts program is all about empowering students and
   challenging them to push themselves as artists
   and performers.

   Our arts students make things happen on the stage, behind the
   scenes and in our Center for the Arts gallery. From dance and
   theater performances to concerts and more, our students are
   participants in creating and exploring their artistic potential.

   ATHLETICS
   Our athletics help to foster team-building skills, problem
   solving skills, self-discipline and self-confidence. The program
   also promotes a healthy lifestyle with physical activity.

   Through the development of these skills it is believed that our
   student athletes will become confident, contributing members
   of the community. While they are developing their character,
   they are also learning the techniques to become skilled in any
   of the many sports we offer.

   AUXILIARY AND EXTRACURRICULAR PROGRAMS
   Our auxiliary programs are comprised of after school clubs,
   aquatics, summer programs and our Student Success Network.
   We offer options for children with various interests which run
   over the course the year and camps that take place throughout
   the summer.​

   ENTREPRENEURSHIP INITIATIVE
   Our students of all ages are empowered to take their ideas,
   products and businesses to the next level. We've built a
   dedicated program at Miami Country Day School for
   Innovation, Creativity and Entrepreneurship. ​

   AQUATICS
   Our swimmers are more than just a team, they are a family.
   Through training and guidance, swimmers gain lifelong
   skills in a fun and safe environment.
Campus
                              A multi-level Media Center, complete with library, computer
                              facilities, and the latest communication technologies including
                              an impressive broadcast studio, has become the heartbeat of
                              the campus. The Center for the Arts includes a 650-seat
                              auditorium, exhibit spaces, a dance studio, and a ceramics
                              patio, among many features. The 36,000-square-foot facility,
                              which also includes a 300-space parking garage, is the result of
                              a $16.5million campaign. The collegiate-level athletic facilities
                              include a modern Aquatic Center with a 25-yard outdoor pool,
                              the J. Calvin Rose Athletic Center, and the Koch Athletic
                              Complex, featuring one of Florida's finest artificial surfaces for
                              football, soccer, and lacrosse.

                              Miami
                              The fourth largest urban area in the nation, Greater Miami is
                              home to over 5.5 million people. The majority of Miami's
                              residents have immigrated-or are born to parents who
                              emigrated-from Hispanic countries in the Caribbean and
                              Central and South America. The result is a unique, eclectic
                              and vibrant community amidst a tropical landscape unlike any
                              other in the country. From its food and music to its art and
                              architecture, Miami is truly a cultural melting pot.

                              The campus of Miami Country Day School is located just
                              north of downtown on the edge of Miami Shores. A primarily
                              residential, independently governed community, Miami Shores
                              is home to Barry University and features its own country club,
                              golf course, historic library, community center, and beautiful
THE SCHOOL'S 22-ACRE,         waterfront views of Biscayne Bay.
BEAUTIFULLY LANDSCAPED
CAMPUS PROVIDES EXCEPTIONAL
FACILITIES FOR LEARNING
AND RECREATION.
The Position
  MIDDLE SCHOOL
  DIRECTOR

       OPPORTUNITIES AND CHALLENGES
       Miami Country Day School serves the Miami area with a rich heritage complemented by its dynamic
       future. For the 2019-2020 year, the school welcomed its first female Head of School, which – in conjunc-
       tion with recent investments in the school's physical campus – has re-energized the innovative mindset of
       the administrative leadership team. The next Director of Middle School will have the opportunity to further
       ignite transformation focused on infusing the Division's programs with innovative teaching techniques
       while working in collaboration with the school's leadership and peer Directors in Lower and Upper School.

       Our Middle School boasts a vibrant environment where students make connections between schoolwork
       and the real world as they develop their independence and identity. The beloved outgoing Director of 15
       years has long advocated for an environment that promotes the notion that middle schoolers should be
       middle schoolers – not big lower schoolers or little upper schoolers. While the Middle School has such a
       strong and stable identity, this is an opportunity for a new leader to expand on the divisions' strength.

       The next Director of Middle School must:
           • Champion a "One School" approach rooted in collaboration across divisions and driven
       		 by a new strategic plan centered around innovation
           • Align, advance, and live by Miami Country Day School's commitment to Diversity, Equity,
       		 and Inclusion by implementing concrete strategies to promote learning that represents and
       		 celebrates the identity of every student
           • Direct and guide the evolution of the division and its academic schedule by identifying
       		 and optimizing opportunities for student-centered learning and exploration to meet the needs
       		 of a new strategic plan
           • Work collaborativily with the other divisions to develop an academic schedule that optimizes
       		 student-center learning both in and out of the classroom
           • Understand and embrace the use of Understanding by Design as a framework to help
       		 organize and create new curriculum and programs to ensure each yields age appropriate
       		 and intentionally designed outcomes
           • Expand elective offerings that encourage students to explore potential passions and interests,
       		 tapping into their natural sense of curiosity and wonder

       Competencies and Characteristics:
       The Director of Middle School will be an experienced school leader prepared to manage the day-to-day
       programs within a sophisticated independent school in a major urban center. S/he will be eager to serve
       as an inspirational advisor for the Division's faculty, students, and parent community. S/he will be excited to
       embrace the distinctive climate and culture of Miami, a vibrant metropolis with deep historical roots and
       profound influences from Europe and South America. More specifically, the next Director must be:
            • A proven educator who leads by example: This person is honest, articulate, forward thinking,
       		 and an active presence in the daily routine of the Middle School student.
            • A visionary thinker who brings innovative ideas to life: Through passion and inspiration, this person
       		 embraces and encourages continued professional growth in the faculty. They are a motivational
       		 example of continuous improvement, risk-taking, and reflective thinking.
            • A community builder with high degrees of emotional intelligence: This person is appropriately
       		 transparent throughout communications, empathetic, kind and patient, and able to connect with
       		 students, parents, faculty and administrators with confidence, compassion, and clarity.
            • A highly collaborative colleague who seeks alignment: This person engages with leaders across
       		 the divisions of the school to create a unified approach to learning.
The Position
  MIDDLE SCHOOL
  DIRECTOR

        Qualities and Qualifications
                •       A master's degree required, preferably with experience in Middle School teaching
        		and administration.
                •       A belief in the school's mission, leadership, professional development,
        		              and commitment to creating an equitable and inclusive environment for
        		              Every Student, Every Day.
                •       A broad yet deep knowledge of both traditional and innovative curricular and
        		              pedagogical trends, current best practices in teaching and learning, and the use
        		              of technology to evolve the foundation of new curriculum.
                •       An understanding of and passion for early and mid adolescent development.
                •       A highly energetic approach to navigating a demanding, fast-paced environment.
                •       An intuitive leadership style with a sense of humor, an empathetic heart, and a
        		              courageous spirit to engage faculty, students and parents in ways that enhance their
        		              capacity to feel known, honored, and heard.
                •       A highly reflective attitude, dynamic and flexible with the capacity to objectively
        		              self-evaluate through personal analysis and build clear strategies for growth
        		and development.
                •       An intuitive leadership style with the capacity to persuade and influence rather than
        		              direct people to adapt and change.
                •       An infectious excitement and enthusiasm that cultivates a community who loves learning.
                •       An eagerness to champion risk takers and provide feedback that allows equally for
        		              success and failure while encouraging reflection for growth.

        Search Process and Application Requirements
        Acting on behalf of Miami Country Day School, Carney Sandoe and Associates is actively recruiting
        well-qualified educational leaders for this appealing career opportunity.

        Applicants should submit the following:

                 •        Formal letter of application for the position;

                 •        Current resume;

                 •        Statement of educational philosophy and practice;

                 •        List of at least five references with name, title, phone number and e-mail address of each.

        Interested and qualified candidates should submit electronically as separate documents, the
        materials to John Faubert ( jfaubert@carneysandoe.com) and Namita Bhattacharya
        (namita.bhattacharya@carneysandoe.com) .

        After an initial review of applicants, the Search Committee will conduct interviews with selected
        candidates. Finalists will be invited to Miami Country Day School for a more comprehensive series
        of interviews shortly thereafter.