MT LEBANON HIGH SCHOOL PTSA - LEBO HIGHLIGHTS - February, 2021
Page content transcription
If your browser does not render page correctly, please read the page content below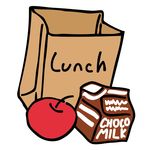 Originally delivered on 2/1/2021 7:16 pm

MTLHS PTSA Newsletter [February, 2021]

                                   MT LEBANON HIGH SCHOOL PTSA
                                  LEBO HIGHLIGHTS - February, 2021

                       In this issue:
                           News from the PTSA
                           News from PTA Council
                           News from the Student Activities Office
                           Good News from the Classroom
                           PTSA Board Leadership
                           Community News and Events
                           School District Calendar Link

                      News from the PTSA
                     CLASS of 2021 PROM: The PTSA and the Class of 2021 are looking for volunteers to
                     be on the Prom Committee. In this topsy-turvy world, we're looking for volunteers who
                     are willing to to be flexible and think outside the box, in the hopes that we'll be able to
                     hold a Prom for the kids - even if it looks a little different from the traditional event.
                     Your child does not have to be a current senior to volunteer - if you are thinking about
                     chairing the Prom for the class of 2022, please consider joining the team this year so that
                     you can start to get familiar with Everything Prom. It's a great evening and will be a lot of
                     fun for all who can help!

                     Please contact PTSA President Colleen Frank (colleenbreckerfrank@gmail.com) or PTSA
                     VP Bonnie Dougherty (bonnie_dougherty@hotmail.com) if you would like to volunteer!

                     MEMBERSHIP: It's not to late to join the PTSA! What do your membership fees and
                     donations provide?
                           A portion of every membership goes to the Georgia Pogue Scholarship Fund,
                           providing scholarships for seven deserving seniors upon graduation.
                           Supplies for the Health Services Office
                           Class Breakfasts
                           Classroom support
                           Books for the Library
                           And SO MUCH MORE!!!!!
It's easy to join and donate, as well as create (and update) your listing in the PTSA
Directory.
      If you were registered with My School Anywhere last year at the High School,
      Mellon, or Jefferson Middle School, you'll use the same login information.
      If you are new to the district, just create a new login and you will be directed to the
      same membership pages.
www.mtlebanonhsptsa.membershiptoolkit.com
   1. Confirm your family contact information.
   2. Update the grade level for each student in your family.
   3. Confirm your directory display preferences.
   4. Go to the "Store" tab to find Membership Form, which is where you purchase
      membership for parent, purchase membership for student, and/or make a donation.
   5. You can pay membership dues and tax-deductible donations online by credit card
      (through PayPal) or send a check.
      If you are paying by check, please DO NOT SEND YOUR CHECK TO THE HS.
      Please send checks to: HS PTSA Membership c/o Colleen Frank, 927 Valleyview
      Road, Pittsburgh, PA 15243.
      If you pay by check, please also email us
      at leboHSPTSAMembership@gmail.com so we can make sure that we are receiving
      all checks that are being mailed. Make checks payable to Mt. Lebanon HS PTSA.
When you join the PTSA online, each member will automatically be signed up for our
newsletter and e-blasts. Please make sure to sign everyone up with valid email addresses.

Please send any questions about membership to leboHSPTSAMembership@gmail.com.
We experienced earlier difficulties with messages bouncing from this email - it is working
much better now.

 News from PTA Council
LUNCHTIME VOLUNTEERS NEEDED:

We know it's cold out there folks, but the Food Services Department still needs our help!
Please consider signing up to take a shift or two. It's a lot of fun and the kids and staff
really appreciate it!

                             Click HERE to sign up for a shift!

PTA NEWSLETTER WEBSITE

Did you know that starting in January, all PTA Newsletters are available on the PTA
Council website? It's one stop shopping for all of your PTA Newsletters PLUS instructions
on how to translate any PTA newsletter into another language! Just
visit https://www.mtlsd.org/family/pta/pta-newsletters. On that webpage, you'll find
instructions on how to upload the newsletters (or any other document) to Google
Translate, which will allow you to translate it into any language you want. This
information has been shared with the administration and the ESL department, and they
will be reaching out to the families in the ESL program.

 News from the Student Activities Office

Please contact Judith Kolko, Student Activities Director, (jkolko@mtlsd.net), 412-344-
2105, if you have questions about any of the information contained within this section of
the PTSA newsletter.
Mt. Lebanon High School BLOOD DRIVE
Please consider giving the gift of life by donating blood during this critical shortage.
All of the sign up information is printed within this document: 2/10/21 BLOOD DRIVE
at Mt. Lebanon United Lutheran Church FLYER
Students who are 16 years old and their parent/guardian need to complete this form
Parental Consent form for 16 year old students
All students who are 16 years old and older and parents, guardians, family members, and
community members are strongly encouraged to donate blood.
If you have any questions, please contact the Student Activities office at 412-344-2057 or
412-344-2105.

The Mt. Lebanon High School tradition of hosting an annual talent show
continues! The 2020 HOLIDAY SHOW that is sponsored by the Class of 2021 can be
viewed HERE.

Community Service Opportunity - Snow Shoveling
As the winter season approaches and snow begins to fall, there are many elderly and
disabled residents who need help with shoveling snow from their sidewalk and driveway.
Please email or call Mrs. Kolko (jkolko@mtlsd.net 412-344-2105) if you have a student
who can help with shoveling. Assignments will be made so that the student can walk to
the home of the resident requesting help. Volunteer work credit can be given or the
student can choose to be paid. Those arrangements are made between the student and the
resident,but you can't be paid and receive volunteer work credit. If you want Community
Service credit, please use this form: Community Service documentation form

National Honor Society Community Service Hours Due
All CURRENT members of the National Honor Society AND all juniors and seniors who
anticipate being invited to apply to become a member of the National Honor Society need
to turn in their documentation of volunteer work by February 19, 2021
All 9th and 10th grade students have until the last day of school to turn in their
documentation of volunteer work.

CLASS OF 2021 COMMENCEMENT ANNOUNCEMENTS
If you want to order Class of 2021 Commencement Announcements, please visit Balfour's
website at www.balfour.com
A limited number of Announcements will be for sale in the Student Activities office for a
cost of $2.00 per Announcement.

ENVIRONMENTAL CLUB ANNOUNCEMENT
The high school's Environmental Club members are writing and editing a monthly
newsletter. Within the publication, you will find useful and informative articles that
pertain to everyday life and for the world at large.
To read the newsletter, please click on this link:
Environmental Club's January 2021 Newsletter

VIRTUAL PEER TUTORING
If a high school student is in need of tutoring, please contact Mrs. Christy Smith
(csmith@mtlsd.net).
Mrs. Smith will publicize the request and ask if any National Honor Society students are
interested in helping.
If elementary age or middle school age students need assistance with their classes, please
contact
Mrs. Judith Kolko (jkolko@mtlsd.net). Mrs. Kolko will publicize the request to the high
school population by asking if there are any students interested in tutoring virtually.

FUNDRAISERS
      CLASS OF 2023 FUNDRAISER - LAND & SEA Chefs Box
      Need some new ideas for preparing lunch and dinner? Consider purchasing quality
      meat and seafood and have it sent DIRECTLY to YOUR HOME!
      Click on this link: LAND & SEA Chefs Box to order restaurant quality fresh meat
      and seafood products that will be delivered directly to your door!
      This fundraiser will be ongoing until March 1, 2021.
      WINTER CITRUS FUNDRAISER
      WHO WOULD LIKE TO EAT SWEET & JUICY FLORIDA CITRUS IN THE
      MIDDLE OF A COLD & CLOUDY WESTERN PA WINTER? I KNOW I
      WOULD!
      You can order Navel Oranges, Pink Grapefruits, Honeybell Tangelos, Mandarin
      Oranges, Juice Oranges, and combinations of all of these items by clicking HERE
      This fundraiser ends on 3/1/21 so please order now!
      All proceeds benefit the Pennsylvania Association of Student Councils 2021 State
      Conference that will be held at Mt. Lebanon High School.
      Please consider ordering SARRIS CANDY for your Valentine and
      Easter Holidays
      Jellybeans, chocolate bunnies, and chocolate pretzels, OH MY!
      This online fundraiser supports the efforts of the students who are organizing and
      planning the Pennsylvania Association of Student Councils 2021 State conference
      that will be held at Mt. Lebanon High School in November 2021.
      Here is the link to learn the 3 easy steps to order this delicious candy:
      SARRIS SPRING CANDY SALE Group ID #10-3658
      Please support the Student Council and purchase sweet treats for yourself,
      your family members, and your friends!
      This fundraiser ends on 3/29/21 so order early and often soon!
      LEBO MASKS These masks are very comfortable to wear and are washable.
      Please consider purchasing one or more and support the Class of 2021 end of
      senior year events!
      Navy blue masks with either a MtL monogram or a Blue Devil monogram are being
      sold for $12 each or 3 masks for $30.00.
      Please click on this LINK and place your order via credit card.
      To pay by cash or check (made out to MTLSD) please call 412-344-2105 or email
      jkolko@mtlsd.net
      Pick up of the masks can be arranged by calling the Student Activities office at 412-
      344-2105 or email jkolko@mtlsd.net
      All proceeds benefit the Class of 2021 end of senior year events!
      2021 Mini-THON - The Student Council sponsors this annual fundraiser for the
      Four Diamonds organization. Families with ill children who are being treated at the
      Hershey Medical Center are supported by this organization. If you would like to
      help with this annual fundraiser, please read more by clicking on this link, Mini-
      THON recruitment letter and sign up to help!

VOLUNTEER WORK OPPORTUNITIES - Volunteers are needed to help with the
following projects:
https://www.dosomething.org/us/campaigns
      No Kid Hungry Campaign
      Downtown Partnership https://downtownpittsburgh.com/get-involved/volunteer/
      Pittsburgh Cares https://www.pittsburghcares.org/
      High school students are needed to VIRTUALLY tutor elementary and middle
      school students.
      Currently, a tutor is needed to assist with a 7th grade male student who needs help
      with Math and English. Please contact Mrs. Kolko (jkolko@mtlsd.net) if you are
      interested in tutoring.

COMMUNITY SERVICE
The Mt. Lebanon High School 2020-21 community service guidelines have changed for
this school year. The changes acknowledge the need to include volunteer work performed
from March 13, 2020 to June 5, 2020 as 2020-21 volunteer work, the elimination of the in-
school and out- of-school categories, and the elimination of the group service requirement
for current National Honor Society members. Please refer to this LINK to read what this
school year's guidelines will be. If you have any questions about this information, please
contact Mrs. Christy Smith, National Honor Society Faculty Adviser (Csmith@mtlsd.net)
or Mrs. Judith Kolko, Student Activities Director (jkolko@mtlsd.net).

BALFOUR CLASS RING SALE
This year, students are encouraged to shop on-line for their Mt. Lebanon High School
Class Ring through the Balfour company. The company's website allows students to
create their own ring style and all purchased rings will be shipped directly to the address
submitted, not to the high school nor to the Balfour Sales Representative.
www.balfour.com is the company's official site.
If a student needs a full printed catalog, they are available in the Student Activities office.

Good News from the Classroom

      Teachers at the high school collaborated to create a video highlighting nine
      expectations for student success: https://youtu.be/N6gsjYzl9EY

      THANK YOU From Mr. Lumish: Okay, so this is was my early Christmas present
      on Dec. 23rd...a surprise thank you from my 4th period HWC class!!! Orchestrated
      by my daughter, who is a sophomore @ USC, she got in touch with many Lebo kids
      via Snapchat and Instagram to see if they would be willing to pull this off....When I
      started class, my screen was filled with pictures like this. The gesture really warmed
      my heart at a time when I really needed it!!!

Contact Us! Mt. Lebanon High School PTSA Board of Directors

             President            Colleen Frank      colleenbreckerfrank@gmail.com
First Vice President   Mary Roman         usfourromans@aol.com
           Second Vice
                               April Bryan       aprilebryan@gmail.com
             President
       Third Vice President Bonnie Dougherty bonnie_dougherty@hotmail.com
           Fourth Vice
                             Joel Thompson        jthompson@mtlsd.net
             President
       Recording Secretary    Natalie Kukla         nats98@yahoo.com
             Treasurer       Rich Messimer        rmessime@gmail.com
             Historian        Lauren Ganoe       ganoelauren@gmail.com
       Board Member At-
                               Traci Smith         atctbmb@yahoo.com
              Large
       Board Member At-      Amy Shannon-
                                                  aespector@verizon.net
              Large              Spector
       Board Member At-
                             Tammy Cooper       laurelsmama@yahoo.com
              Large

Community News and Events

Please note: All articles and flyers must be approved by the district before publication in
a PTA newsletter. Please send any pdf flyers to Jeanine Szalinski at jszalinski@mtlsd.net
for approval. If it is approved, she will make sure that the information is distributed to all
newsletter chairs. The information will be available on the PTA Council Community
Flyers website (link below).
   Click here for information about community events and programs from the Rec
                      Center, Library and other local institutions!

    Click here for information about fundraisers organized by various clubs and
                        organizations throughout the district!

      Click here to view all PTA Newsletters District-wide with Google-translate
                                    instructions