OCTOBER 2018 - Peel District School Board
Page content transcription
If your browser does not render page correctly, please read the page content below
OCTOBER 2018
Principal: Jennifer Robinson                                Vice-Principals: Joseph Pileggi, Stacy Moonsammy
Office Manager: Marinka Hilton                              Office Assistant: Kavita Mahadeo
Office Assistant: Julie Gould                               Guidance Counselor: Viviana Millones-Solorzano
Superintendent: Mrs. P. Daws (905-451-2862) Ext. 4230       Trustee: Mr. Harkirat Singh: (647) 209-8000

                                     Principal's Message

Greetings Beryl Ford Families,

It is hard to believe that the month of September has come and gone so quickly! The school
year is off to a wonderful start and many initiatives and activities are well under way.
Following re-organization day on September 25th, our staff and students have now settled
into their new classes and classrooms.

I am pleased to share that our House Team initiative, led by our school's Climate for Learning
Team, is off to a fantastic start. Each and every student and staff member at our school are
now part of a House Team. These new teams include: Orca Whales, Wolves, Bison, Moose,
Falcons and Polar Bears. These team names have been selected based on their connection to
the Peel Character Traits, Indigenous Education and Canada's various land regions. During
the first few weeks of school, students met together in the gym to practice their team chant
which was led by our intermediate students. During our Terry Fox Run on September 28th,
students were able to share their chants with the rest of the school. We are seeing both
students and staff very engaged and excited to be part of their new teams and look forward
to having opportunities to engage with their team throughout the school year.

We were also pleased to see many of our Beryl Ford Public School families visiting the school
during our Fall Open House and Secondary Information Night. We also held our annual
School Council election and I would like to announce the results of our election:

Amanpreet Randhawa (Co-Chair)                           Jennifer Ruoso (Parent Representative)
Hetal Varma (Co-Chair)                                  Pooja Kaur Dahri (Parent Representative)
Kapil Vaidya (Treasurer)                                Narjit Kaur (Parent Representative)
Deepika Lotte (Secretary)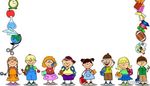 Principal's Message…cont'd….

The month of September also saw the commencement of a wide variety of clubs and student
activities. Soccer, Cross Country Running, Library Leaders, Me to We, the GSA, and Junior
and Intermediate Choirs are just some of the activities that have begun. It is wonderful to
see our students engaged in their extra-curricular activities.

For the month of October, there are a few key dates to remember. On October 2, we will
have our school wide Picture Day and we look forward to seeing our staff and students
smiling for their photos. Also, pizza and sub orders return to our school and the deadline to
order is on October 4th at midnight. Ordering pizza and subs at the school supports our
fundraising efforts and purchases made with funds raised by our food days go back to
directly supporting students at our school. We are also looking forward to recognizing
Orange Shirt Day on October 4th, as we raise awareness of residential schools and their
impact on Indigenous Peoples in Canada.

In October, we will also celebrate Bus Driver Appreciation Day, recognize Go Purple Day and
participate with our House Teams in Costume/Black and Orange Day. Our clothing webstore
will also be open for those families who would like to purchase Beryl Ford clothing.

We are looking forward to another successful month at our school!

Jennifer Robinson
Principal
october
Sunday         Monday          Tuesday       Wednesday               Thursday            Friday      Saturday

OCTOBER
IS WALK
           1               2                 3                   4                  5                6
                               PICTURE DAY                           ORANGE SHIRT       PA DAY
   TO
                                   K-8                                  DAY         NO SCHOOL FOR
SCHOOL
                                                                                      STUDENTS
MONTH

                                                                                        WORLD'S
                                                                                     TEACHER'S DAY

           Day 4           Day 5             Day 1               Day 2
7          8               9                 10   FIRST SUB      11                 12               13
                                                    DAY           FIRST PIZZA DAY
           THANKSGIVING
                DAY
           NO SCHOOL FOR
             STUDENTS                         INTERNATIONAL
                                             WALK TO SCHOOL
                                                    DAY
                                               PRINCIPALS/VP
                                                    DAY
                           Day 3             Day 4               Day 5              Day 1
14         15              16                17   SUB DAY        18 PIZZA DAY       19               20

                                               BUS DRIVER                               BERYL FORD
                                              APPRECIATION                              WEBSTORE
                                                  DAY                                     CLOSES

           Day 2           Day 3             Day 4               Day 5              Day 1
21         22              23                24      SUB DAY     25    PIZZA DAY    26               27

                                             GO PURPLE DAY!
                                             (WEAR PURPLE)
                                             Peel TA & ECE Day
           Day 2           Day 3             Day 4               Day 5              Day 1
28         29              30                31      SUB DAY
NOV. SUB
 & PIZZA
 ORDERS
  DUE                                           HALLOWEEN
                                              PARADE 10 AM
                                             SPIRIT DAY: WEAR
                                             BLACK & ORANGE
                           Day 3
           Day 2                             Day 4
School Success at Beryl Ford Public School

Welcome to the 2018-2019 school year! We are looking forward to a successful school year for
all students, and we are delighted to share with you our school vision for this year. First, we will
continue to set high expectations for all students and staff, we will continue to focus on
creating a school that is equitable and inclusive and safe for all, and we thank all families and
continue to encourage families to be involved with the work of student success at Beryl Ford.

Both the Numeracy and Literacy teams will focus on a variety of initiatives, including
Mathematics Collaborative Inquiries, Family Math and Munchies Night, with an explicit focus on
solving mathematical problems using concrete tools. Our Literacy Team will focus on Family
Literacy Night, and students will continue to be exposed to reading strategies that will
empower them as modern learners, including the use of the Daily Five literacy model. With an
emphasis on student wellness, togetherness, and happiness, the Climate Team will implement
house teams, and we will continue to focus on initiatives that support "We Rise Together,"
Gender Identity and Indigenous Education.

We thank you for your continuous partnership, our students are successful because of your
support! Families, be on the lookout for your invitation to school events, we are thrilled to
have you as our partner, and we look forward to a successful and fun-filled school year.

Want to keep up to date with what's happening at Beryl Ford Public School?
Check out our school website where you'll find:

Visit schools.peelschools.org to find your child's school website, which features:

•   the latest school news
•   contact information for school administration, superintendent and trustee
•   the school calendar
•   enrolment data
•   school hours
•   registration information
•   online library catalogue

You can subscribe online to receive email notifications for school news, calendar events and
volunteer job opportunities. You can also choose to receive email and/or text message
notifications for critical news, such as school closures due to bad weather. Click on the
"Subscribe" link on the left side of the main page of the school website.
School Success….Continued

Visit the Peel board's other websites:
www.peelschools.org — learn more about school programs and ways to help your child
succeed in schoolwww.peelschools.org/parents/helpyourchild — an online resource centre
with tips and resources for parents to help encourage student success at home

www.peelschools.org/parents/involved — learn about ways to get involved with your child's
education, including volunteer opportunities and school council.

www.makingmyway.ca — online resources and tools to help you make informed decisions and
explore your child's options after high school. There are five main pathways: apprenticeship,
college, community living, university and the workplace.

www.myBlueprint.ca/peel — an online planning tool used by grade 7 to 12 students, which
includes: high school course selection, goal-setting, financial planning, occupation planner,
resume and cover letter builder and a comparison of post-secondary options and programs.

         Ready? Set? High School! A Parent's Guide to High School
Get ready for what could be the most exciting and important years your teen spends in school.
For the first time, teens will have to make choices about what they will study and what career
pathway to choose.

Whatever path your teen chooses, we want to make sure your entire family is ready to meet
the challenges and embrace the many opportunities that await your teen upon graduation.
Our Parent's Guide to High School will provide you with a snapshot of what you need to know
to help your teen be successful. To view the online booklet, visit
www.peelschools.org/parents/helpyourchild/parentguide.

For more ways on helping your teen make a smooth transition, visit
www.peelschools.org/parents/helpyourchild.
The long and lazy days of summer are over. Fall is on its way and as the days get shorter and the
temperatures drop, it's a great time for renewal and fresh starts. Focusing and concentrating on
good mental health is an important part of overall wellness. According to the World Health
Organization, mental health is "a state of well-being in which every individual realizes his or
her own potential, can cope with the normal stresses of life, work productively and fruitfully,
and is able to make a contribution to her or his community." Mental health is something we all
have. Just like physical health, there are some things that you and your child can do to be
mentally healthy:

   Get enough sleep. Remember it takes the average person a complete hour to go from fully
    awake to fully asleep. If you do an hour-long bedtime routine pretty much the same way
    every night, your child's brain will get the message that it is time to shut down for sleep.
   Exercise daily - even a short walk makes a difference. Getting outside to exercise provides
    exposure to Vitamin D the "sunshine vitamin."
   Try to surround you and your family with positive, supportive people.
   Eat plenty of nutritious foods.
   Spend time everyday doing things that make you and your child feel good.
   Take time to relax.
   Be in touch with your feelings by being mindful of your thoughts and how you feel. Ask your
    child how they are feeling.
   When there are problems or worries, try to actively work to solve the problem.
   Try new things and encourage your child to get involved in school activities or new hobbies.
   Go offline. Make a commitment to limit screen time as a family.
Regional Learning Choices programs unlock passions
  Regional Learning Choices Programs, offered by the Peel District School Board, empower
  students by providing them with opportunities to develop and explore skills in a particular area
  of interest. Regional programs are open to all students who meet the criteria for acceptance.
  Students and their families are encouraged to attend the information night for the program of
  their choice to receive more information about the program and application details.

  Transportation is not provided for students in regional programs. If students have been
  accepted into a regional program and they live within the school boundary, they are eligible for
  busing only if they meet the distance criteria outlined in the board's Transportation Policy #39.
  All regional programs include a non-refundable application fee and an annual program fee. All
  RLCP application fees are $40 annual fees, except the Truck and Coach program which is
  offered at no cost.
 IMPORTANT DATES
                                            ELEMENTARY                               SECONDARY
  Applications open                         Jan. 28, 2019 at 12:01 a.m.              Nov. 5, 2018 at 12:01 a.m.
  Applications close                        Feb. 11, 2019 at 3 p.m.                  Nov. 21, 2018 at 3 p.m.

REGIONAL LEARNING CHOICES PROGRAMS OFFERED
Programs                                                                           Starts in grade:   6   7       9
Actively in Motion (AIM) – Royal Orchard MS
Advanced Placement – Central Peel SS, John Fraser SS
Arts – Earnscliffe Sr. PS (starts in grade 6), Queen Elizabeth Sr. PS (starts in grade 7), Cawthra
Park SS, Mayfield SS
Arts and Technology – Morning Star MS
Graphic Design Management – T.L. Kennedy SS
International Baccalaureate – Bristol Road. MS, W.G. Davis Sr. PS, Erindale SS, Glenforest SS,
Harold M. Brathwaite SS, Turner Fenton SS
International Business and Technology – Allan A. Martin Sr. PS, Lisgar MS, Williams Parkway. Sr.
PS, Meadowvale SS, North Park SS, T.L. Kennedy SS
International and Executive Leadership Academy – T.L. Kennedy SS

Regional Skilled Trades – West Credit SS (starting in September 2019)

SciTech – Centennial Sr. PS, Macville PS, Tomken Road. MS, Chinguacousy SS, Port Credit SS
Sports – Applewood Heights SS
Strings – Central Peel SS, Port Credit SS
Truck and Coach Engineering and Technology – Bramalea SS
     For more information about program information nights, busing, fees and the application
                  process/dates, visit www.peelschools.org/RegionalPrograms
Jump start your future with Explore High Skills
                             Explore High Skills is a Peel District School Board pathway program that
                             allows secondary schools with Specialist High Skills Major
                             (SHSM) programs to offer a unique specialized program choice for
                             grade 9 and 10 students.

                             These sector-related programs are available to students in all skill levels
    and in all pathways. Specialized programs in grade 9, like Explore High Skills, provide unique
    learning experiences to engage students as they transition to high school. Students can focus
    their learning on an area of interest as they build self-confidence, learn essential skills, and
    develop a sense of belonging in school and in the community.

    To enroll in the Explore High Skills program, students will indicate their interest when
    selecting high school courses in the fall. For more information about the program and
    participating schools, go to www.peelschools.org/ExploreHighSkills.

    Peel District School Board program offers flexible school options for student
    athletes, artists

                                                  Does your child/teen have an intense sports or arts
                                                  training and competition schedule that makes it
                                                  difficult to attend school regularly? The Peel
                                                  District School Board's Peel Region High Performers
    Program will offer flexible timetabling to accommodate student athletes and artists with
    demanding practice, competition, rehearsal and/or performance schedules.

    Peel Region High Performers Program is offered at:
   Britannia Public School (grades 4 to 5)
   Dolphin Sr. Public School (grades 6 to 8)
   Mississauga Secondary School (grades 9 to 12)

    For more information, visit www.peelschools.org/HighPerformers.
Registration open – Continuing Education International Languages program for
                                     K-12 students
    The opportunity to study a language in addition to English and French can benefit all students,
    society in general and an increasingly independent world, including:
   students with no prior knowledge of a particular language
   students whose first language is English or French and who wish to study their home languages
    as a second or third language
   students whose first language is their home language

    The International Languages program is based on oral communications, reading and writing in
    languages other than English or French. Grammar and language knowledge are incorporated
    into each of the three skill areas.

    Any student who is currently enrolled in a Peel District School Board elementary or secondary
    school is eligible to attend.

    Classes operate each Saturday from mid-September to mid-June, except for holiday weekends
    and school vacations. Credit classes are 3.5 hours per day and run from 9 a.m. to 12:30 p.m.
    Elementary classes are 2.5 hours per day and run from 10 a.m. to 12:30 p.m.

    Registration is currently open. In partnership with School-day, Continuing Education offers an
    online, cashless registration process. Please visit www.peelschools.org/conted/il for further
    information.

     Peel board recognizes Peel Principals and Vice-Principals' Day for the first time
                                       on Oct. 10

                         In 2018, the board of trustees declared Oct. 10 as Peel Principals and Vice-
                         Principals' Day. This day allows the community to recognize the important
                         work of principals and vice-principals, and to acknowledge their work in
                         supporting students, staff and their communities every day.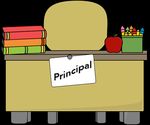 Getting your questions answered
Do you have questions about your child's education? Here are some helpful people to contact
to ensure you get the answers you need as quickly as possible.

Your child's teacher: If you have questions related to your child's education, the first person
you should speak to is your child's teacher. They can assist you with homework and
assessments, instructional strategies, classroom rules, and questions about the
classroom/school.

Your school principal or vice-principal: If you require additional assistance, or if your question
extends beyond the classroom, speak with your school principal or vice-principal. They can
assist you with School Council, school safety, registration, student schedules, report cards, the
Student Code of Conduct, and student discipline, along with many other school-wide topics.

Your school's superintendent of education: If you still have unanswered questions or concerns
after speaking with your child's teacher and principal, you can talk to your local superintendent
for assistance. Their contact information is available on the 'About Us' section of your child's
school website.

Your local trustees: Trustees are elected representatives and can assist you with suggestions
for the school board, board agenda items, board polices and board budget. You can learn who
your trustee is by visiting

http://www.peelschools.org/trustees/meetyourtrustee/Pages/default.aspx

                              Celebrate World Teachers' Day

Since 1994, parents and students from around the world have celebrated World Teachers' Day
to commemorate the work of teachers and their contributions to society. On Oct. 5, take the
time to let your child's teacher know they are truly appreciated. Thank your child's teacher and
let them know they are making a difference.
Conference helps parents empower modern learners
The Peel District School Board is hosting its annual parent conference, co-presented by the Peel
Elementary Teachers' Local, on Saturday, November 3, 2018, at Mississauga Secondary School
in Mississauga. After hearing from participants and staff, we are changing the traditional
workshop model to an "un-conference" model, where attendees will create their own agenda,
and explore all subject areas and experts, as if they were visiting a museum. This format will
allow parents to visit and interact with each area and Peel board facilitators.

This free learning event is open to Peel parents of students at all grade levels.

Our keynote presentation will be delivered by Will Richardson, co-publisher of
ModernLearners.com, who converges and shares knowledge on modern learning. Will's talk—
Schools on the Brink: How Classrooms are Being Reimagined for a World of Networked Learning—will
be split into two sessions during the conference. Parents will learn about the schools, districts,
provinces, and countries that are leading this profound redefinition of what it means to be fully
educated today.

                       Reserve your spot starting Oct. 1, 2018
Stay up-to-date!
For more information, visit www.peelschools.org/parents/conference.
Beryl Ford to recognize Orange Shirt Day on October 4, 2018
First launched in 2013 in Williams Lake, Orange Shirt Day commemorates the history and the
legacy of residential schools, and the strength and fortitude of residential school Survivors and
their descendants.

Although Orange Shirt Day is on Sunday, Sept. 30, 2018, our school will commemorate the day
on Thursday, October 4, 2018. Students are encouraged to wear orange shirts at schools in
recognition of the day. Here is a list of events happening at Beryl Ford PS:

    · Students are to wear orange            October 4        All Day        Beryl Ford PS
    · Teachers to show slides                October 4                       Beryl Ford PS
    presentations to students
    · E-Announcements                        Daily            Daily          Beryl Ford PS

Peel high school information nights start this fall
Learn about the Peel District School Board advantage and your local Peel board secondary
school at an upcoming parent information night. For dates and times, visit
www.peelschools.org/schools/informationnights or call the school directly. To find out which
secondary school your teen will attend, call 905-890-1010/1-800-668-1146 ext. 2212 or visit
www.peelschools.org/schools/findyourschool.

**Please note that dates and times are subject
to change. For the most up-to-date
information, please contact the school directly.
Get involved in your child's education
Research shows parent involvement positively affects student success. Becoming more involved
brings many benefits. You will get to know teachers, the principal and other parents better. You
will be able to share your talents, experiences and ideas. You will inspire youth—and be
inspired by them. You will show your child how much you value education. You will gain insights
that can help you to boost your child's learning. And you could develop skills and knowledge
that can help you in your own career.

There are many ways to be involved. Attending the Peel District School Board's annual parent
conference, volunteering at your child's school, talking to your teen about their school day and
reading with your child at night are all forms of parent involvement. Visit
www.peelschools.org/parents/involved to learn more.

              Oct. 17 opportunity to say 'thanks' to bus drivers

Peel schools will pay tribute to bus drivers on Bus Driver Appreciation Day on Oct. 17, 2018. The
day will be celebrated with special activities and events that provide teachers, students and
parents an opportunity to thank the people who safely transport over 36,000 students to and
from school each day.

If your child rides the bus to school, take this opportunity to thank the bus driver for their
contribution and ask your child to do so too. The Peel board appreciates the important job bus
drivers do each school day and Oct. 17 provides an opportunity to give these individuals the
recognition they deserve.

    Oct. 24 – Celebrate Peel Teaching Assistant and Early Childhood
                      Educators' Appreciation Day
In 2014, the board of trustees declared the last Wednesday in October as the Peel Teaching
Assistant and Early Childhood Educators' (ECE) Appreciation Day. This year, the recognition day
falls on October 24, 2018. The Peel board appreciates the important work of teaching assistants
and ECEs, and the contributions that they make in the lives of children, families and community
members.
Raise Awareness for Child Abuse Prevention in October
Did you know that October is Child Abuse Prevention Month? Peel's Children's Aid Society (CAS)
works with schools, health care providers, police and the community to keep children safe. CAS
has invited parents, caregivers and families to take part in DRESS PURPLE DAY to raise
awareness of this important month.

October 24 is DRESS PURPLE DAY at our school. Children's Aid Societies across Ontario will be
working within their communities to wear purple and break the silence that surrounds child
abuse. On this day, we encourage your child to take part by wearing something purple. You
and your family can wear purple too!

                October is International Walk to School Month
According to the 2015 Active Healthy Kids Canada Report Card, about 91 per cent of 5-to-17-
year-olds are not meeting Canadian Physical Activity Guidelines to get at least 60 minutes of
daily moderate-to vigorous-intensity physical activity. These declining activity levels are linked
to obesity, illness and chronic diseases (i.e., cardiovascular disease, diabetes, and cancer).

Using active transportation for the school journey is one of the easiest ways for students to get
regular daily physical activity. Managing time to allow for the walk or bike ride to school will
become a positive habit that leads to children arriving on time, refreshed and energized for the
school day. In fact, University of Illinois research has found that just 20 minutes of easy walking
boosts performance in the areas of the brain that support math and reading achievement.

Walking to school also helps out the environment. Eliminating just four short trips per week can
reduce emissions by up to 100 kg of carbon dioxide per year. Families that participate in active
travel to school can prevent almost 1,000 kg of carbon dioxide per year and save money in fuel
costs as well. Also, when more children walk to school and fewer parents drive their children,
the areas near school zones become safer for pedestrians.

That is why our school will be participating in International Walk to School Day on Wednesday,
October 10. On that day—and throughout the month, if you can—walk, bike, blade, scooter,
skip or hop to school….but don't drive!

International Walk to School month is part of the Active & Safe Routes to School program. Visit
www.saferoutestoschool.ca/ for more information.
Tips for being a smart trick-or-treater

     Halloween is a fun and exciting time, but safety should be the number one concern. Here are
     some safety tips for children:

1) Wear a properly fitted costume that is bright and non-flammable. Use reflective tape on your
   costume so you can be seen in the dark.
2) Use face makeup or enlarge the eyes on your mask so you can see well. When wearing a mask,
   push it up on your head while walking.
3) Teach children to visit the front door of well-lit homes and never go inside.
4) Help your child plan a route and a time to be home.
5) Remind children to always walk on the sidewalk, and obey
   traffic and pedestrian signals.
6) Have an adult check treats at home before allowing children to
   eat them.
7) Younger children should go trick-or-treating with an
   adult. Older children are reminded to trick-or-treat in groups.
8) Teach children their home phone number and how to call 9-1-
   1 if they have an emergency or become lost.

     Schools use many strategies to keep children safe
     Peel schools provide a safe environment for staff and students to work and learn. The board
     has many procedures to ensure safety. To keep students safe, schools use many strategies
     including:
    requiring all parents and visitors to check in at the main office and obtain visitor passes
    the use of a "buddy system" – students can only leave the classroom if accompanied by another
     student (for example, going to the washroom)
    assigning teachers to supervise inside and outside the school during recesses, before and after
     school
    locking all exteriors doors, including the main entrance, during school hours [elementary
     schools only]
    encouraging staff to regularly review street proofing skills with students
    expecting staff and students to report unidentified individuals to the office immediately
    holding fire drills and "lockdown" rehearsals
    having evacuation and bomb threat plans in place
    ensuring that all staff and volunteers have up-to-date criminal record checks or have completed
     Offence Declarations
 working with the police to provide education on street-proofing

        We feel that it is important that you also take this opportunity to review safe procedures with
        your child. Peel Regional Police have provided the following safety guidelines:
       Tell your children to never go anywhere with a stranger, not to talk to strangers and never take
        anything from them. You also have to teach them what a "safe stranger" is in case they need
        help. A safe stranger includes a police officer, a cashier, a fire fighter.
       Develop a "what if" game for children to get them thinking about how they would respond if
        they felt threatened or afraid.
       Know who your children play with and where they go. This includes keeping a list of their
        friend's addresses and phone numbers.
       Do not leave your child in unsupervised locations, such as cars, parks, public washrooms,
        arenas, malls and plazas, etc.
       Teach your children where and how to get help. Go with them on their regularly travelled routes.
       Your child's body is private. Tell your children that no one may touch the area their bathing suit
        covers. If someone tries to touch them, they should tell you immediately.
       Teach your children to talk to you immediately when someone does anything that makes them
        feel strange or uncomfortable. Listen when your children are trying to tell you about something
        that bothers them and provide them with support and understanding.
       Communicate to your children the importance of following the teacher's instructions during a
        lockdown, hold and secure, bomb threat, shelter in place or fire drill and to not use cell phones
        to ensure their own safety.

        For more information about safety at your school, review your school handbook or speak to
        your principal or teacher.
Celebrating Faith and Culture
                                        October 2018
 DATE                       HOLY DAY(S)/HOLIDAY                     FAITH AND CULTURE
 October                    Xlaaw and Falling Leaves                Aboriginal Spirituality
 Sunset of Sept 30 to       Simchat Torah                           Judaism
 October 1
 October 7                  World Communion Sunday                  Christianity
 October 8                  Thanksgiving                            Canada
 October 9                  Sharad Navratri                         Hinduism
 October 12 – 16            Ghambar Ayathrem                        Zoroastrianism
 October 16 –               The month of 'Ilm                       Bahá'í
 November 3
 October 16                 Durgaashtami                            Hinduism
 October 18                 Vijaya Dashmi/Dassehra                  Hinduism
 October 20                 Installation of the Guru Granth as      Sikhism
                            Guru
 October 24                 Kathina Ceremony/ Pavarana Day          Buddhism
 October 27                 Avalokitesvara Bodhisattva's            Buddhism
                            Enlightenment (Pravrajya)
 October 27                 Karva Chauth                            Hinduism
 October 29                 Arbaeen                                 Islam
 October 31                 Halloween                               Canada
 Sunset of October 31       Samhain                                 Wicca
 to November 1

Celebrating Faith and Culture Backgrounder - October 2018
The Peel District School Board is a mosaic of many cultures and faiths from all over the world. To
commemorate this diversity, the board recognizes special faith and culture days of our communities.
October 2018 has several special faith and culture days to celebrate and remember:
October - Xlaaw and Falling Leaves in Aboriginal Spirituality
This is the season to preserve food for the approaching winter months. Ripe wild crab apples are
preserved in Oolichan grease made from small silvery fish belonging to the smelt family by Nisga'a
people of the Nass Valley in northwest British Columbia.
This is a time when the leaves change their colour on trees. The Mother Earth is resplendent
with the beautiful fall colours and the Ojibwe call this the Falling Leaves Moon.

Sunset of September 30 to October 1 - Simchat Torah in Judaism

The followers of Judaism celebrate the ninth day of Sukkot as the Simchat Torah.
Simchat Torah celebrates the end of year's Torah readings and recommences it from the
beginning for the coming year.
October 7 - World Communion Sunday in Christianity

World Communion Sunday is celebrated on the first Sunday in October. It originated in the
Presbyterian Church in the United States and has been accepted as a global
interdenominational event. It is one of the "special Sundays," as on this day followers of the
faith celebrate their oneness with Christ for peace and justice.

October 8 - Thanksgiving Day in Canada

Thanksgiving is a North American tradition to celebrate the harvest and give thanks. The
celebrations include coming together to have meals with family and friends.

October 9 - Sharad Navratri in Hinduism

Sharad Navratri begins from this day. This festival is observed twice a year, in the month of
Aswayuja (beginning of winter) and then in Chaitra (beginning of summer). It lasts for nine days
in honour of the nine manifestations of Goddess Durga. During Navratri (the word literally
means "nine nights"), Hindu devotees observe a fast and perform religious ceremonies. The
eighth day, Durgashtami, is important and dedicated to the Goddess Durga. It will be observed
on October 9th this year.

October 12 to 16 - Ghambar Ayathrem in Zorastrianism

Ghambar Ayathrem celebrates the creation of plants, the sowing of the winter crop and the
return of herds from pasture.
October 16 – November 3 - The month of 'Ilm in Bahá'í
In the Bahá'í calendar, there are 19 months of 19 days each. Each month represents an
attribute of God. October 16 is the beginning of 'Ilm, the twelfth month of the Bahá'í calendar,
signifying "knowledge." The Bahá'í day starts and ends at sunset. The first day of each month is
known as a Feast Day.
October 16 - Durgaashtami in Hinduism
The eighth day, Durgashtami, of the Navratri festival is important and dedicated to the Goddess
Durga. Devotees of Hinduism observe a fast and perform religious ceremonies on this day.
October 18- - Vijaya Dashmi/Dassehra in Hinduism

Hindus around the world celebrate Dassehra, also known as Vijaya Dashmi. Dassehra is the last
day of celebration after nine nights of prayers and devotion during Navratri. This ten-day
festival is devoted to the Mother Goddess, known as Durga, Kali, Bhavani, Amba, and Chandika.
This festival is celebrated in different ways in different parts of India and by the Indian diaspora
across the world.
In western India, the celebration and worship takes the form of community prayers and dances.
In Eastern India, the Durga Pooja (prayers) consists of grand public ceremonies. In Southern
India, families pray in their homes, whereas in the North the day is celebrated by burning
effigies of Ravana to symbolize the victory of good over evil as Lord Rama destroyed the demon
king Ravana on this day.
October 20 - Installation of Guru Granth as Guru in Sikhism

This date celebrates the passing on of the guruship to the Holy Scriptures known as the Guru
Granth Sahib. The Guru Granth Sahib is a unique work that collects the hymns of the Gurus
(spiritual leaders), Bhaktas (devotees) and Sufi saints. This sacred text for Sikhism provides to
the adherents a common central message of humanism and a belief in the universal kinship of
all people. The scripture promotes social justice, equality of all people, empowerment of
women and the underprivileged.

October 24 - Kathina, Pavarana, Anapanasati and Founders' Day in Buddhism

Kathina is a robe offering ceremony and is celebrated by Buddhist adherents of the Theravada
tradition. Devotees offer the monks robes annually on this day which occurs after their three-
month retreat. This holyday is celebrated on different days by local Buddhist temples. Pavarana
marks the end of the Rains Retreat with a ceremony called Kathina – robe- offering ceremony
and is celebrated by adherents of the Theravada tradition. Devotees offer the monks robes
annually on this day which occurs after their three-month retreat.

Adherents believe that the Buddha had spent the three months of the seventh rains period
after his enlightenment in the Tavatimsa heaven giving instruction to his mother, and to the
other assembled gods. They believe it was on Pavarana day that he descended from this heaven
back to earth. Literally 'pavarana' means 'inviting admonition' and at this time lay people
frequently are challenged to begin special or disciplined meditations as well as release
unprofitable habits.
On Anapanasati Day, Buddha instructed his followers on the mindfulness of breathing in their
spiritual pursuit.

Founders' Day in Canada, celebrates the introduction of Buddhism into Canada in 1904.
October 27 - Avalokitesvara Bodhisattva's Enlightenment (Pravrajya) in Buddhism

Mahayana Buddhists offer prayers to Avalokitesvara Bodhisattva, who embodies the
compassion of all Buddhas on this day. Adherents reflect on his Day of Enlightenment, and
practice his taught path to achieving enlightenment (spiritual realization and attainment) by
chanting mantras, reading sutras and meditating. This day commemorates Avalokitesvara's
ordination in the path of the Buddha and practice of the Bodhisattva. The day is also known as
Buddhist Joy day.

October 27 - Karva Chauth in Hinduism

Karva Chauth is a festival that married women observe, especially in the northern regions of
India, by fasting for the prosperity and longevity of their spouses. It occurs on the fourth day
after the full moon in the month of Kartik.

October 29 – Arbaeen in Islam

Arbaeen means 40 in Arabic; and it is used in a religious connotation to mark the 40th day since
the martyrdom of Imam al-Hussain (the grandson of Prophet Muhammad) in the land of
Kerbala, Iraq over 1350 years ago. The Arbaeen (40th) is when Imam al-Hussain's sister
(Zaynab) and family members returned back to Kerbala to pay tribute to Imam al-Hussain after
being taken as prisoners. As a sign of respect and reverence, Shi'a Muslims go to Kerbala on this
date to pay tribute to him as well. Each year over 12 million people gather on this date in Iraq;
and for those who cannot make it to Kerbala, they gather in their respective mosques to honor
and remember the tragedy that befell the family of the Prophet.

October 31 - Halloween in Canada

Halloween is celebrated on the night of Oct. 31 in most Western countries. The celebration
includes dressing up in costumes and visiting friends and neighbours for "trick or treat" -
collecting candy, money or its alternative.

Sunset of October 31 to November 1 - Samhain in Wicca

Samhain (pronounced saw-an), commonly referred to as Halloween, is a religious holiday
celebrated by the followers of the Wicca faith and celebrates the Celtic New Year. The festival
traditionally is a feast for the gathering of the family in love and remembrance, including
ancestors.

Ideas for celebrating special faith and cultural days in your school

If you have a colleague who celebrates one of these days, don't forget to offer them best
wishes! If you have students in your school who are followers of any of the listed religions:
- Make sure the dates are included on your school calendar
- Have your principal announce the day over the PA system
- Hold an assembly to talk with students about the importance of these days
- Include a mention of these days in your school newsletter
- Include information on your school website
- Display student artwork announcing these days or depicting their ideas about these days
- Invite a member of a local faith group to come in and discuss the significance of this day with
  students
- Have class discussions about these days
- Ask some of your students who celebrate certain holidays to write a short essay on how they
   celebrate this day at home. Have them read it to the class to share this celebration with the other
   students.
- Have parents offer a cultural session

Questions?

If you would like any more information on how to celebrate these days, please call Ashley Bigda,
Community Relations Officer at 905-890-1010, ext. 2573 or e-mail her Ashley.Bigda@peelsb.com