Partisan Publishers and Political Content - Everything You Need to Know about the state of political news across social media - NewsWhip
Page content transcription
If your browser does not render page correctly, please read the page content below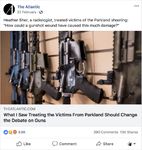 Partisan Publishers
and Political Content

Everything You Need to Know
about the state of political news
across social media

www.newswhip.com
Table of Contents

Pg 3. Introduction

Pg 4. Politics as a topic in the mainstream

Pg 10. Politics through a lens

Pg 17. Fake/biased news sources

                                              Free Trial
Politics and Partisan News

Politics has become increasingly ubiquitous in how we talk to each other, especially on
social media.

Last year, we did a report focused on the rise of hyper-partisan publishers, and this
report will be a continuation of that theme.

From the mainstream of CNN and Fox News, to the political points of view of the Daily
Wire and Mother Jones, to the outright conspiracy theories that abound on some
websites, there is plenty to talk about when it comes to politics and the news, perhaps
now more so than ever.

In this report we will look at:

•   The most successful mainstream publishers writing about politics
•   Outlets that approach politics writing from a left/right angle
•   Known sources of fake/biased news and who is driving engagements on these
    articles

                  Two of the Most Engaged Stories of the Year so Far

                                                                                    Free Trial
Politics as a topic in
 the mainstream
Top Publishers Writing on
        Political Topics

       Before jumping into the hyper-partisan side of things, we wanted to find the
       legacy publishers that drive the most engagements to their political content. To
       do this we searched for stories containing around a dozen political keywords, to
       see which publishers had the most engagements to that content in 2018 so far.

       CNN came out on top of the rankings with nearly 100 million engagements on its
       political content, with Fox News and its affiliated networks coming in second with
       around 87 million engagements.

       A couple of interesting trends to note here were The Hill outperforming The
       Washington Post in terms of engagements, and the appearance of The Daily Wire
       and Breitbart in the top ten ahead of a number of traditional, established
       publishers.

                                       Total Engagements on Political Content

              cnn.com                                                                                        98,501,744

          foxnews.com                                                                               87,503,801

              nbc.com                                                                       76,971,388

           nytimes.com                                                              67,178,191

            thehill.com                                                   58,536,519

    washingtonpost.com                                                 55,320,391

          dailywire.com                                             51,814,614

     huffingtonpost.com                                           48,719,172

          breitbart.com                              35,558,162

            yahoo.com                             31,985,040

Based on engagements to web content containing select keywords from January 1st 2018 to August
                                                                                                             Free Trial
19th 2018 only. Data from NewsWhip Analytics
Top Political Stories of the Year

         Interestingly, the top political stories of the year were not from the top publishers
         but rather breakout hits from smaller publications. Indeed, roughly half of the
         top stories did not come from publishers that featured in the top ten publishers.

         The top post came from publisher LGBTQ Nation, concerning a proposed change
         in adoption laws for LGBTQ couples, which garnered more than 1.5 million
         Facebook engagements.

         The Atlantic, despite not featuring in the top ten publishers, did feature twice in
         the top ten stories rankings, with a Parkland shooting story and a story on
         President Trump both featuring, with hundreds of thousands of Facebook
         engagements each.

                                    Top Political Stories of 2018 So Far

                                                                                                                   FB
             ACCOUNT                                             HEADLINE
                                                                                                              ENGAGEMENTS
  LGBTQNATION.COM                 Republicans vote to make it legal nationwide to ban gays & lesbians from      1,585,934
                                  adopting
  NYTIMES.COM                     U.S. Opposition to Breast-Feeding Resolution Stuns World Health Officials     1,552,675

  THEATLANTIC.COM                 What I Saw Treating the Victims From Parkland Should Change the               1,361,696
                                  Debate on Guns

  INSIDER.FOXNEWS.COM             Report: US Therapists See Increase in Patients With 'Trump Anxiety            1,210,606
                                  Disorder'
  AMERICANMILITARYNEWS.COM BREAKING: North Korea begins returning remains of missing US troops                  1,079,388
                           from Korean War, Trump says

  WASHINGTONPOST.COM              Trump derides protections for immigrants from 'shithole' countries        1,077,270

  ABCNEWS.GO.COM                  Americans rank Barack Obama as best president of their lifetimes: Poll        998,676

  NBC25NEWS.COM                   President Trump proposes mandatory drug testing for food stamp                956,044
                                  recipents
  YAHOO.COM                       Pelosi, House Democrats block veterans' health care bill                      931,898

  THEATLANTIC.COM                 Every Republican Has a Choice: Their Country, or Trump                        919,809

Based on engagements to web content containing select keywords from January 1st 2018 to August
                                                                                                                   Free Trial
19th 2018 only. Data from NewsWhip Analytics
Who Has the Most Top Stories?

         Because there is a rather large disparity in terms of the number of stories
         published, with CNN and Fox News vastly outstripping the rest, we decided to
         look at the number of stories that each publisher had in the top thousand stories
         by Facebook engagements.

         This changed the picture significantly. The New York Times had the most stories
         in the top 1,000, with its 101 articles making up some ten percent of the total.
         CNN and Fox News were next in line, before Washington Post, which contributed
         5 percent of the top 1,000 stories.

         Daily Wire still made an appearance by this metric, with 22 stories in the top
         1,000. We saw that NPR and The New Yorker both broke in, with the latter's
         success in terms of engagements mostly driven by satirist Andy Borowitz.

                                     Number of Stories in Top 1000 Political Stories

           nytimes.com                                                                                101

              cnn.com                                                                            93

          foxnews.com                                                            72

    washingtonpost.com                                           51

          nbcnews.com                                    42

          usatoday.com                          26

     huffingtonpost.com                         25

          dailywire.com                    22

                npr.org                    21

         newyorker.com                18

Based on engagements to web content containing select keywords from January 1st 2018 to August
                                                                                                       Free Trial
19th 2018 only. Data from NewsWhip Analytics
Top Facebook Pages for
        Political Posts

         The top Facebook Pages for mainstream political content were Fox News and
         Occupy Democrats, by a considerable distance. Both publishers have driven
         nearly 100 million engagements on their Facebook native content for 2018 so far.

         Most of these Pages are the Facebook Pages of publishers, though one notable
         exception is the Page of Donald Trump, which has almost 17 million
         engagements on content on the Facebook Page for the year so far.

                                    Top Facebook Pages For Political Content

            FoxNews                                                                              99,022,579

   OccupyDemocrats                                                                            95,272,219

                 cnn                                           44,283,093

              TheHill                                  36,153,174

      NowThisPolitics                             30,723,032

            Breitbart                            29,002,831

           NBCNews                    19,785,028

        DonaldTrump                 16,931,703

           ABCNews                  16,340,810

            HuffPost                16,265,705

Based on engagements to Facebook native content containing select keywords from January 1st
                                                                                                  Free Trial
2018 to August 19th 2018 only. Data from NewsWhip Analytics
Top Political Facebook
         Content

         The top political Facebook posts were a mix of news organizations, comedy
         shows, and posts from politicians and activists.

         The top post came from CNN, and was a native video showing a speech given by
         a Parkland survivor at a town hall, with a video from the evangelical Christian
         Broadcast Network not far behind in terms of engagements, with both close to a
         million engagement each.

         The vast majority of the posts were native videos, with the only exceptions being
         a photo poll from the National Republican Congressional Committee and a status
         from Barack Obama about the dangers of nuclear weapons to the world.

                               Top Political Facebook Posts of 2018 So Far

                                                                                                                 FB
         ACCOUNT                 POST TYPE                               HEADLINE
                                                                                                            ENGAGEMENTS
 CNN                      NATIVE VIDEO            This Florida shooting survivor just delivered an            933,420
                                                  impassioned speech about gun laws
 CBN NEWS                 NATIVE VIDEO            Vice President Pence Responds to "Mental Illness"           863,196
                                                  Accusation
 NATIONAL REPUBLICAN PHOTO                        Do you want Republicans to win in 2018? Comment             671,110
 CONGRESSIONAL                                    YES/NO to vote.
 COMMITTEE
 ATTN:                    NATIVE VIDEO            Arnold Schwarzenegger Has a Message for Trump               647,252

 BARACK OBAMA             STATUS                  There are few issues more important to the security of      621,314
                                                  the United States than the potential spread of nuclear
                                                  weapons, or the potential for even more destructive war
                                                  in the Middle East.
 THE TYLT                 NATIVE VIDEO            Make Fun of Trump's Hair?                                   605,832

 NOWTHIS POLITICS         NATIVE VIDEO            Trump Told a False Statement Every 4.5 Seconds at the       592,202
                                                  State of the Union
 THE LATE LATE SHOW       NATIVE VIDEO            Trump to Robert Mueller: 'It Wasn't Me' (w/ Shaggy)         563,613
 WITH JAMES CORDEN
 OCCUPY DEMOCRATS         NATIVE VIDEO            Proof the Trump Tax Plan Was A Scam For Workers             545,826

 AJ+                      NATIVE VIDEO            Racist Rant in LA                                           535,737

Based on engagements to Facebook native content containing select keywords from January 1st
                                                                                                                Free Trial
2018 to August 19th 2018 only. Data from NewsWhip Analytics
Publishers by Ideology:
        Left-Wing & Right-Wing

         The first thing to note when we are looking at left vs. right in terms of content
         production, is that there are significantly more producers of right-wing content
         than there are of left-wing content. Only 88 publishers are identified in our left-
         wing category compared to 357 publishers for the right.

         This categorization is based on third-party definitions of political affiliation, with
         the sites then tagged as such in our database.

         This is actually a slight decrease when compared to the last iteration of this
         report, when there were 373 on the right and 87 on the left, but they still
         significantly outnumber the left in number, as well as engagement.

                              Top Right-Wing                                               Top Left-Wing
                                Publishers                                                  Publishers
             dailywire.com                             132,512,828        theroot.com                               25,826,019
        westernjournal.com                      92,335,875               rawstory.com                  15,325,668
             breitbart.com                  82,043,045                   dailykos.com                    15,503,956
                    ijr.com        34,608,494                        thinkprogress.org                 15,171,433
            dailycaller.com       28,448,501                         motherjones.com             10,498,472
     louderwithcrowder.com     12,452,285                             politicususa.com       6,296,217
             theblaze.com      11,348,032                            palmerreport.com     4,068,404
     thegatewaypundit.com      10,679,136                               thenation.com      4,327,813
   washingtonexaminer.com      8,756,957                        talkingpointsmemo.com    2,841,491
            truepundit.com    2,185,874                                                  2,196,968
                                                                     mediamatters.org

         The Daily Wire is by far the top publisher among its peers in terms of
         engagements to its content, with more than 130 million Facebook engagements
         to its web content for the year.

         Indeed, the top five for the right-wing significantly outperformed even the leaders
         in the left-wing category, the top of whom was The Root with nearly 26 million
         engagements for the year, still fewer than The Daily Caller, which was fifth place
         for the right-wing publishers.

Based on engagements to web content from August 14th to September 11th 2017 only.                                 Free Trial
Engagements of Left-Wing &
         Right-Wing Publishers

         Below is the graph of engagements over time for the year for our 'Right' category
         vs. our 'Left' category on NewsWhip Analytics. Again, these definitions are based
         on third-party analysis of affiliation.

         As is obvious from the graph, right-leaning content is driving significantly more
         engagement on social. This is partially down to the fact that there are simply
         more publishers in the category, and therefore more content to work with, but
         the difference is still a marked one.

         When we switch the view to average engagement the story changes a little, with
         left-wing publishers slightly outperforming their right wing counterparts with 888
         average engagements per post vs. 847 for the right-wing publishers.

                              Right Wing Publishers vs. Left Wing Publishers

                                                                                                 Right
                                                                                                 Left

Based on engagements to web content for 'right' and 'left' categories from January 1st 2018 to
                                                                                                        Free Trial
August 19th 2018 only. Data from NewsWhip Analytics
Left vs. Right:
        Top Ten Publishers

         This pattern remains the same when we narrow it down to just the top ten
         publishers from each side of the political spectrum.

         The right-wing content continues to drive significantly more engagement than
         that from its left-wing counterparts, maintaining a steady lead throughout the
         year.

         Unlike on the previous page, the right-wing publishers also have a lead in terms
         of average engagements, with an average of 1,702 Facebook engagements per
         article for the top ten publishers versus just 1,111 for their left-wing rivals.

         This suggests that there is a long tail to the right-wing content, but that the
         majority of the engagement is driven by the very biggest players in the field.

                  Top Ten Right Wing Publishers vs. Top Ten Left Wing Publishers

                                                                                                 Top 10 Right
                                                                                                 Top 10 Left

Based on engagements to web content for select publishers from January 1st 2018 to August 19th
                                                                                                        Free Trial
2018 only. Data from NewsWhip Analytics
Top Stories in Top Right-Wing
        Publishers

         IJR came out on top of the rankings, with an article that drove more than 863,000
         engagements about a homeless man handing out resumes and finding a job.

         The list was, however, dominated by The Daily Wire, which took six of the top ten
         spots, mainly with political content, some of which came in video form.

         The successful articles appeared to differ somewhat running the gamut from
         attempting to expose liberal hypocrisy, to offering the 'truth' of a given situation,
         to headlines designed to create an emotional reaction, but there can be no
         doubting the power of some of these articles, which received hundreds of
         thousands of engagements each.

                                      Top Stories in Right Wing Publishers

               ACCOUNT                                              HEADLINE                                 FB ENGAGEMENTS

  IJR.COM                           Instead of Asking for a Handout, Homeless Man Gives Out Resumes. Now        863,178
                                    He Has Hundreds of Job Offers

  LOUDERWITHCROWDER.COM             WATCH: Parkland's Emma Gonzalez Admits to Bullying the Shooter. A Few       481,710
                                    Things...

  WESTERNJOURNAL.COM                Boy Scouts Lose 425,000 Boys 1 Week After Announcing Name Change            478,959

  BREITBART.COM                     Black Panther Criticized for Lack of LGBT Representation                    449,916

  DAILYWIRE.COM                     BREAKING: CNN Reports FOUR Broward County Deputies Waited Outside           374,067
                                    School As Children Were Massacred

  DAILYWIRE.COM                     The Media Are Lying About Trump Separating Illegal Immigrant Families.      364,883
                                    Here's The Truth.

  DAILYWIRE.COM                     DREAMers Threaten To Leave The Country If Congress Doesn't Reach A          358,976
                                    DACA Deal

  DAILYWIRE.COM                     WATCH: Actor Mario Lopez Shares Baptism At Jordan River: 'I Have            357,848
                                    Decided to Follow Jesus'

  DAILYWIRE.COM                     Every Single Government Authority Failed In Parkland. And They Expect       354,450
                                    Americans To Forfeit Our Self-Defense Rights To Them?

  DAILYWIRE.COM                     WATCH: Two Transgenders Blow Out Girls In State Meet                        351,319

Based on engagements to web content for select publishers from January 1st 2018 to August 19th
                                                                                                                Free Trial
2018 only. Data from NewsWhip Analytics
Top Stories in Top Left-Wing
        Publishers

         Unsurprisingly, the list of top stories from left-wing publishers contains a lot of
         the same headlines as we saw from the right-wing publications.

         Provocative headlines abound, with stories that inspire emotions particularly
         successful.

         Blogging site The Daily Kos had the top story among these publishers, just edging
         out Think Progress' coverage of the aftermath of the Parkland shooting with its
         piece on a political ad in Texas that drove more than 450,000 engagements.

         It's worth noting that this was well below the 800,000 or so engagements that the
         story on the homeless man in IJR drove for the right-wing publishers.

                                    Top Stories in Left Wing Publishers

                  ACCOUNT                                            HEADLINE                                    FB ENGAGEMENTS

      DAILYKOS.COM                   This political ad from a mother in Texas running for Congress might be         455,441
                                     the best we've EVER seen

      THINKPROGRESS.ORG              Three major car rental companies dump the NRA                                  440,357

      THEROOT.COM                    White People Are Cowards                                                       430,316

      RAWSTORY.COM                   GOP Senate candidate flips out over 'women's rights': 'I want to come          380,426
                                     home to a cooked dinner every night'

      MOTHERJONES.COM                Emma Gonzalez is responsible for the loudest silence in the history of us      370,645
                                     social protest

      THEGRAPEVINE.THEROOT.COM Black Oakland Electric Slides on Racism by Throwing Big Ass Cookout in               366,565
                               Park Where White Lady Called Cops

      THEROOT.COM                    Baltimore Cops Kept Toy Guns To Plant Just In Case They Shot An                363,774
                                     Unarmed Person

      RAWSTORY.COM                   Watch: Mother of slain Florida student screams at Trump live on camera         337,643
                                     -- and CNN's Brooke Baldwin falls apart

      THEROOT.COM                    22-Year-Old Becomes the 1st Black Female Nanoscientist in Virginia             332,453

      THEROOT.COM                    Say Her Name: Marielle Franco, a Brazilian Politician Who Fought for           310,493
                                     Women and the Poor, Was Killed. Her Death Sparked Protests Across
                                     Brazil

Based on engagements to web content from August 14th to September 11th 2017 only.                                   Free Trial
Top Authors for Left/Right
         Publications

         There is a pretty clear winner when it comes to which publishers had authors in
         the top ten for partisan publishers, and that was The Daily Wire. The publisher
         had eight of the top ten authors for these publications for the year, with Ryan
         Saavedra alone driving more than 20 million engagements on his articles by the
         middle of August.

         Hank Berrien and Amanda Prestigiacomo rounded out the top three, with more
         than 16 million engagements each.

         The only other publisher that had authors in the top ten was Western Journal,
         whose authors Cillian Zeal and Ben Marquis ranked eight and tenth respectively.

                                                Top Authors in Partisan Publications

         Ryan Saavedra (Daily Wire)                                                                           21,873,625

           Hank Berrien (Daily Wire)                                                          16,948,257

  Amanda Prestigiacomo (Daily Wire)                                                         16,258,228

           Emily Zanotti (Daily Wire)                                          12,553,907

            Joseph Curl (Daily Wire)                                      11,288,281

          James Barrett (Daily Wire)                                    10,441,363

              Paul Bois (Daily Wire)                                   10,425,921

       Cillian Zeal (Western Journal)                                  10,327,509

            Ben Shapiro (Daily Wire)                                   10,138,288

      Ben Marquis (Western Journal)                        7,058,631

Based on engagements to web content containing select keywords from January 1st 2018 to August
                                                                                                           Free Trial
19th 2018 only. Data from NewsWhip Analytics
InfoWars: Web vs. Facebook
Native

 InfoWars is, according to numerous third-party sources, one of the foremost
 purveyors of conspiracy theories and inaccurate news currently active. InfoWars'
 banning from Facebook and other platforms caused a big stir at the beginning of
 August, with accusations of censorship flying in many directions.

 However, when we took a look at the engagements to InfoWars' domain content
 and Facebook Page respectively, we found that their website content actually
 received a far higher number of engagements, with more than double the
 engagements on its web content than on its native Facebook content for the year
 to date.

 As we'll see in the next couple of pages, while the banning from Facebook has
 been significant, it has not stopped their content from being shared and
 engaged with by individual users.

                FB Engagements for Infowars Domain Vs FB Page for 2018

Infowars.com                                                                7,217,199

 Infowars FB                           3,130,148

                                                                                 Free Trial
InfoWars Engagements to Web
        Content

         As we can see from these graphs, although engagement to the InfoWars
         Facebook Page fell off throughout the year and was eventually cut off completely,
         engagement to the web content remained fairly strong even after the ban, with
         hundreds of thousands of engagements to the content still coming every week.
         We'll examine the time after the ban more closely on the next page.

                             FB Engagements to Infowars Domain Content

                                     Engagements to InfoWars FB Page

Based on FB engagements to web content and FB Native content respectively from January 1st
                                                                                             Free Trial
2018 to September 5th 2018 only. Data from NewsWhip Analytics
InfoWars Engagements Since
         Mid-July

         Here we can see the drop off in engagements from just before the ban to just
         after. There is some drop in engagements to the web content, as you would
         expect given that the site's Facebook Page is a significant driver of those
         engagements, but there are still clearly a significant number of shares coming
         from individuals and other Facebook Pages.

                     Facebook Engagements to Infowars' Web Content

                    Engagements to InfoWars' Facebook Native Content

Based on FB engagements to web content and FB Native content respectively from July 19th 2018 to
                                                                                                   Free Trial
September 5th 2018 only. Data from NewsWhip Analytics
Politifact Fake News Sources:
        Facebook Engagement

         There is more to fake news than just InfoWars, of course, and we include a high-
         level analysis here.

         To do this, we took Politifact's list of publishers it has identified that publish fake
         or misleading content, aggregated them, and looked at their engagements over
         time. It's worth noting that a number of the publishers on the list are no longer
         active, but the ones that are still drive a significant number of engagements.

         Even after the algorithm change in January of this year that deprioritized clickbait
         content in the News Feed, these publishers are still accruing millions of
         engagements per year between them, even well into the year.

         The stories these publishers put out are not necessarily all political, but they
         often are, or at the very least have a political angle or slant, because that is some
         of the most engaging content of the current age.

                         Facebook Engagement to Politifact Fake News Sites

Based on FB engagements to web content from January 1st 2018 to September 5th 2018 only. Data
                                                                                                Free Trial
from NewsWhip Analytics
Top Fake/Biased News
        Publishers

         Again, using Politifact's definition, we looked at which of these publishers that
         regularly post false, misleading, or biased information was the most engaging.

         Your News Wire was well ahead of the "fake news competition", partly due to
         some extremely viral articles. It was also partly due to the sheer number of
         successful articles the publisher had, all of which helped its content drive more
         than 16 million Facebook engagements.

         Conservative Daily Post was the next most engaged of these sites on Facebook,
         with more than 8 million engagements, while Mad World News and Conservative
         101 drove some 5 million engagements each. There was a quite dramatic drop off
         on the lower end of the list, potentially driven by the fact that a number of these
         publishers stopped being active at some point this year.

                                 Top Publishers by Engagement in Politifact's Fake News Category

           yournewswire.com                                                                     16,413,858

    conservativedailypost.com                                           8,107,056

          madworldnews.com                                  5,347,406

        conservative101.com                                 5,308,963

              neonnettle.com                           4,255,152

                   disclose.tv                     3,850,082

                  bb4sp.com                2,017,594

               clashdaily.com        1,291,366

        democraticmoms.com       346,161

       puppetstringnews.com      279,801

Based on FB engagements to web content from January 1st 2018 to September 5th 2018 only. Data
                                                                                                Free Trial
from NewsWhip Analytics
Most Engaging Fake or Biased
        News Articles

         Unsurprisingly, the vast majority of the most viral stories came from Your News
         Wire. The top two articles, one by Your News Wire and one by Neon Nettle, both
         focused on a conspiracy around a flu shot being harmful to those injected, which
         garnered just under 850,000 engagements.

         Beyond that, many of the top stories had a focus on religious scandles with four
         of the top stories touching on that in some way, or conspiracies about murders
         written with a political perspective, blaming either Hillary Clinton or illegal
         immigrants.

         Almost all of the top stories could be read through a political lens, and are written
         to provoke fear or a strong emotional reaction in the reader, which has always
         been the modus operandi for Your News Wire and the like for some time.

                         Facebook Engagement to Politifiact Fake News Stories

                  ACCOUNT                                            HEADLINE                               FB ENGAGEMENTS

      YOURNEWSWIRE.COM                CDC Doctor: ˜Disastrous" Flu Shot Is Causing Deadly Flu Outbreak         849,011

      NEONNETTLE.COM                  Expert Confirms Flu Shot Behind Deadly Epidemic That's Killed            774,422
                                      Thousands
      YOURNEWSWIRE.COM                California Gov. Jerry Brown To Ban Sales Of The Bible                    552,657

      YOURNEWSWIRE.COM                Catholic Archbishop Says Pedophilia Is Spiritual Encounter With God      551,472

      YOURNEWSWIRE.COM                Illegal Immigrant Beheads 13-Year-Old Girl in Alabama – Media          479,763
                                      Blackout

      YOURNEWSWIRE.COM                Pedophilia Included As 'Sexual Orientation On New LGBT Pride Flag      455,311

      YOURNEWSWIRE.COM                London Closes 500 Churches; Opens 423 New Mosques                        398,564

      NEONNETTLE.COM                  Mom Catches Pedophile Trying to Rape Child, Blows His Head Off With      392,770
                                      Shotgun

      YOURNEWSWIRE.COM                North Korea Agrees To Open Its Doors To Christianity                     349,753

      NEONNETTLE.COM                  FBI Agent, Who Exposed Hillary Clinton's Cover-up, Found Dead            337,344

Based on FB engagements to web content from January 1st 2018 to September 5th 2018 only. Data
                                                                                                               Free Trial
from NewsWhip Analytics
Facebook Pages Sharing Fake or
         Biased Content

         There are, of course, reasons for the success of these sites on Facebook, and part
         of that is Facebook Pages sharing that content.

         Below is a ranking of the Facebook Pages that shared the previously mentioned
         content, and the engagements those Facebook shares drove.

         This shows that much of the sharing of these articles probably came from
         individuals rather than Facebook Pages, as these numbers are nowhere near the
         engagement numbers that we saw on the domain articles' Facebook
         engagements. This shows the power of dark social - the social shares that aren't
         on public pages - in driving engagement to a lot of these stories.

                                         Facebook Pages Sharing Fake News Sites

                disclosetv                                                                                    3,917,537

      MadWorldNewsCorp                                                                       2,977,888

    conservativeresistance                                                               2,941,296

               ClashDaily                                                  2,263,118

          conservative101                                           1,977,811

        BarracudaBrigade                                       1,754,536

        thepeoplesvoicetv                               1,417,650

       AllenWestRepublic                   808,226

            WorldTruthTV                 717,101

theanonymousconservative                 698,741

Based on engagements to Facebook content from January 1st 2018 to September 5th 2018 only.
                                                                                                         Free Trial
Data from NewsWhip Analytics
Five Things We Learned

         There are a number of things to come from this report, here are five of the key
         things we have learned:

         •   Politics does very well among mainstream media, driving millions of
             engagements for the year to date

         •   The New York Times dominated the top political stories, with 10 percent of
             the top 1,000 stories of the year so far coming from the website

         •   Partisan media is very much still present, with The Daily Wire dominating
             the field

         •   Right-wing media generally drives more engagements than left-wing media.
             This is partly due to the fact that there are more right-wing publishers out there

         •   Fake news still gets engagements, but it appears to be mainly driven by
             shares by individuals, as Facebook Pages that share this type of news don't get
             anywhere near the same level of engagement as the articles themselves do

Based on engagements to Facebook content from January 1st 2018 to September 5th 2018 only.
                                                                                             Free Trial
Data from NewsWhip Analytics
Content intelligence predicting which stories
    will engage audience across social
    Our content intelligence database contains the world's most complete
    set of stories and publishers tracked agains every major media
    network.

    NewsWhip is the world's most powerful content strategy paltform,
    empowering the world's leading publishers and brands to predict and
    understand the stories that will engage audiences.

       Try it now!

Associated Press
Case Study
The AP grew to be globally recognized as a
leading newswire service featured on front
                                                "Sometimes Spike is our first
pages around the globe. Today, it faces the
                                                signal of a story. At our largest
challenge of digital media. No longer are
                                                newsrooms – in New York, London
breaking news outlets competing only for
                                                and Washington – AP runs much
newspaper real estate – to succeed, news
                                                broader Spike searches. Political
publishers like the AP must be at the
                                                staff track the US presidential
forefront of developing events around the
                                                primaries with pages specific to
globe.
                                                each candidate."
Using Spike, the AP's newsrooms can track
which stories are generating engagement
and building momentum in one, syndicated         – Mark Davies
place. Day by day, Spike helps to inform the     Former Global News
stories that AP reporters cover.                 Editor
                                                 Associated Press
The team then uses NewsWhip Analytics to
examine which stories generate
engagement. Looking at NewsWhip's
breakdown of the top AP stories, the AP
learned that U.S. politics, political debate,
and partisan viewpoints are driving a high
number of comments, shares and reactions
across mainstream, right and left-leaning                       Try NewsWhip now!
sites. These insights help the publication
remain on the cutting edge of digital news.