Promoting e-skills training for a diverse tech workforce - Country report for South Africa - diversITy
Page content transcription
If your browser does not render page correctly, please read the page content below
diversITy Series

Promoting e-skills training for a
diverse tech workforce
Country report for South Africa

 February 2019
Terms of use and disclaimer
                                            The diversITy series of reports presents information collected and
                                            compiled by empirica, supported by J.P. Morgan, on the
                                            technology skills training landscape in seven target countries:
                                            Spain, Germany, the United Kingdom, Ireland, Poland, France and
                                            South Africa. External sources of information and data have been
                                            credited accordingly where applicable.

                                            The term Information and Communications Technology (ICT)
                                            sector used in this report refers to the technology or digital sector
                                            in all target countries.

                                            The term ICT skills used in this report comprises two main
                                            categories:

                                            ICT user skills: the capabilities required for effective application of
                                            ICT systems and devices by the individual. ICT users apply systems
                                            as tools in support of their own work, which is, in most cases, not
                                            ICT. At the general level, they cover "digital literacy": the skills
                                            required for the confident and critical use of ICT for work, leisure,
                                            learning and communication.

                                            ICT practitioner skills: The capabilities required for researching,
                                            developing and designing, managing, producing, consulting,
                                            marketing and selling, integrating, installing and administrating,
                                            maintaining, supporting and servicing ICT systems.

                                            The term ICT skills training refers to programmes and initiatives
                                            aimed at improving or upgrading peoples' skills and knowledge in
                                            ICT user and practitioner skills.

                                            The term ICT specialists refers to the European Commission's
                                            definition of ICT specialists as workers whose main job involves
                                            ICT and who can deal with a wide range of tasks concerning
                                            corporate ICT systems. The terms ICT specialists and ICT workers
                                            are used interchangeably in this report.

                                            This report has been supported by the JPMorgan Chase
                                            Foundation, the contents and opinions in this paper are those of
                                            the authors alone and do not reflect the views of the JPMorgan
                                            Chase Foundation, JPMorgan Chase & Co, or any of its affiliates..

  © empirica, 2019.
  Reproduction is authorized provided the
  source is acknowledged.

2 | diversITy Series: South Africa
Table of
Contents
LIST OF TABLES, FIGURES AND BOXES                          4
Preface                                                    5

Executive summary                                          6

INTRODUCTION                                              10

ICT SKILLS FORECAST                                       14
Baseline figures and forecast for South Africa            15

TRENDS IN DIVERSITY                                       21
Employment and diversity in South Africa's labour force   22

POLICY OVERVIEW                                           25

FINDINGS                                                  30
Methodology and research                                  31

Pathways to ICT skills training and jobs                  32

Training taxonomy targeting training needs                37

Lessons learnt                                            42

CONCLUSION                                                44
Recommendations                                           45

References                                                49

APPENDICES                                                52
Appendix A: Workforce diversity indicators                53

Appendix B: Survey methodology                            54

Appendix C: Good practice showcases                       58

3 | diversITy Series: South Africa
List of Tables,
Figures and Boxes
Tables
Table 1 Top occupations with hard to fill vacancies in the ICT sector (and the quantity needed)           16
Table 2 MICT and estimated ICT sector employment, 2015                                                    17
Table 3 Key figures at a glance                                                                           17
Table 4 Employment by qualification level in the MICT sector, 2015 and projection to 2025                 18
Table 5 ICT university graduates in South Africa                                                          19
Table 6 Key figures on employment and labour market diversity in South Africa, compared to OECD average   23

Figures
Figure 1 Sector's share in total vacancies (February 2018) and number of vacancies in ICT (2016-2017)     15
Figure 2 MICT sector employment according to WSP submissions 2011-2016                                    17
Figure 3 Forecast – Employment in the Media & ICT Sector 2015 by three basic growth scenarios             20
Figure 4 Gender difference in university enrolment and completions by field of study, 2014                24
Figure 5 Inclusive ICT e-Skills and ICT training programmes in South Africa: Main stakeholders            31
Figure 6 Inclusive ICT e-Skills and ICT training programmes in South Africa: Main target groups           31

Boxes
Box 1 Snapshot: South Africa's ICT Workforce                                                              17
Box 2 ICT skills forecast model for South Africa                                                          20
Box 3 Snapshot: National e-Skills Plans of Action                                                         27
Box 4 Snapshot: Funding of skills development in South Africa                                             29
Box 5 Snapshot: The Training and Recruiting Landscape in South Africa                                     36
Box 6 Key lessons learnt from ICT training in South Africa                                                43

4 | diversITy Series: South Africa
Preface
The diversITy project carried out an evaluation and          We would like to thank Eriona Dashja and Aleksandra
assessment of ICT skills and training programmes to          Szczodrowski from the empirica team for research
support diverse populations to enter the labour              support for this report.
market. It identified and analysed ICT training
programmes that aim to prepare and place jobseekers          Report contributors:
into meaningful tech jobs, with a focus on diverse
target groups, including women, youth at risk of social      Jza Abbas, Research Consultant, empirica.
exclusion or from difficult socio-economic                   Christina Clemens, Research Assistant, empirica.
backgrounds, migrants or unemployed adults                   Karsten Gareis, Senior Research Consultant, empirica.
changing careers. The target countries are Germany,          Tobias Hüsing, Senior Research Consultant, empirica.
France, the United Kingdom, Ireland, Spain, Poland           Daniel Schmidtmann, Research Consultant, empirica.
and South Africa.

The work product of the diversITy project informs
policy development on the European and national
level and provides practical recommendations to non-
profit organisations and training providers. An initial
assessment and evaluation of identified ICT skills
training programmes in the target countries produced
a repository of 96 inclusive programmes. Brief
descriptions of these 96 cases are available on the
diversITy online repository, which can be accessed at
www.eskills4diversity.com. In addition to the online
repository of cases, we produced seven country
reports for each target country, discussing in-depth
each country's ICT skills gap and unique training
landscape. In each report we showcase a set of best
practices, setting a benchmark for other training
providers to learn from. Rounding off our series of
diversITy country reports is a final report,
summarising the key findings from the target
countries, reporting strengths and weaknesses of
various approaches, and identifying challenges and
recommendations for ICT skills training programmes
as well as policy makers.

The diversITy project is part of the J.P. Morgan New
Skills at Work initiative that aims to identify strategies
and support solutions that help improve labour
market infrastructure and develop the skilled
workforce globally. This $250 million five-year global
initiative, first launched in December 2013, brings
together leading policymakers, academics, business
leaders, educators, training providers and nonprofits
with the goal of connecting labour market policy with
practice, supply with demand and employers with the
workforce.

We greatly acknowledge the support and
collaboration of J.P. Morgan to produce this report.

5 | diversITy Series: South Africa
Executive summary

        In spite of a high unemployment rate, South Africa faces a critical shortage of ICT specialists.
         Industry continuously struggles to recruit suitably qualified candidates equipped with the required
         skills, particularly in technical fields such as ICT. A closer collaboration between industry and
         universities / training institutions is essential to meet evolving skills demand of industry driven by
         existing and emerging digital technologies
        The technical and vocational education and training (TVET) sector is particularly ill-equipped for
         producing the type of ICT skills demanded by employers given that qualifications in these types of
         colleges do not go beyond NQF Level 4 and are not recognised by universities and employers in
         the ICT sector. The weaknesses of the current system of skills development are well-
         acknowledged; plans for revising the system exist, but progress has been slow.
        There are unequal opportunities available to different parts of the population for joining the ICT
         workforce. The by far biggest under-represented group are Black Africans, Coloured (mixed race)
         and Indians. Only 43% of South Africa's Media, Information and Communication Technologies
         (MICT) workforce are Black Africans, against a share of 78% in the economically active population.
        Available data also suggest that the ICT workforce's gender balance is skewed towards males. In
         university education, computer and information sciences is the field of study with the lowest share
         of women after military sciences and engineering.
        The South African government has embarked on a range of policies to increase access to ICT
         training and education and to step up production of digital skills.
        Neither the size nor the nature of existing ICT training programmes targeting young persons from
         groups currently under-represented in the ICT workforce is sufficient to tackle the digital skills
         shortage and to significantly improve the inclusiveness of the ICT workforce. Stronger, concerted
         efforts from all stakeholders are required.
        A range of initiatives by NGOs and private companies are trying to fill the gap left by South Africa's
         ineffective national ICT training system, especially in the vocational education and training sphere.
         Results are promising, but limited in overall impact because of their scope in relation to the size of
         the challenge.
        The lack of skilled candidates was reported as the main reason given for the hard to fill vacancies
         in the MICT sector, which marked 2.9% of total employment in 2017.

The ICT labour market in South Africa
South Africa's ICT sector will employ between 290,000        Employers find it increasingly difficult to source the
and 350,000 workers in 2025, up from 250,000 in 2015.        skills needed on the labour market, which is reflected
Estimations are made based on Adelzadeh (2017)               in high numbers of hard-to-fill vacancies. The MICT
model calculation on the forecasted MICT sector              sector reported a 2.9% hard to fill occupations as a
employment in 2025. The 2015 figure translates into          percentage of total employment. The list of top 10
2.2% of the country's total labour force – roughly the       occupations with hard to fill vacancies in the MICT
same share as the average for the EU and China but           sector includes: Software developer; Computer
significantly higher than in the other BRICS countries       Network and Systems Engineer; ICT Systems Analyst;
India, Russia and Brazil. While no data is available for     Programmer Analyst; ICT Security Specialist; Business
the number of ICT specialists working in other sectors       Analyst; Multimedia Designer; Advertising Specialist;
of the economy, dependence on advanced ICT skills is         Database Designer and Administrator; and
expected to grow significantly across most parts of the      Telecommunications Network Engineer. 75% of senior
                                         1
country's economy in the coming years .                      ICT managers report that the ICT skills shortage is
                                                             having a major effect on their business. Lack of skilled
                                                             candidates is the reason most often reported for
                                                             problems in filling over 63% of occupations in need..
                                                             9% of all cases cite "employment equity
1                                                            considerations" as the main cause, which points to
    Schofield, A. (2017)

6 | diversITy Series: South Africa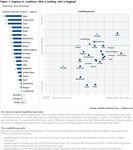 difficulties in finding the right skills among the non-         operating in a modern business environment. Their
white labour force.                                             number has increased continuously, from about 3,900
                                                                in 2011 to 12,700 in 2016. Further growth is needed,
South Africa's education system faces severe problems
                                                                as well as an emphasis on quality: There is evidence
in producing the ICT skills demanded by employers. This
                                                                that the majority of Learnerships currently being
applies in particular to the Technical and Vocational                                   2
                                                                undertaken are at NQF level 3, and as such do not
Education and Training (TVET) system. In university
                                                                qualify even for an entry-level ICT job. Greater
education, total ICT graduate numbers have increased
                                                                alignment of training offers with employer demand is
significantly since 2009, from 3,800 to over 5,300, but
                                                                urgently needed.
only a small share of these advance beyond the
bachelor or equivalent level. Employers complain that           The South African government stresses inclusion and
fresh graduates lack fundamental skills needed for              diversity as a horizontal topic across all policy areas, in
operating in a business environment. Recruitment of             the tradition of policy-making since the end of
young persons who have completed TVET (for entry                apartheid. The country has a framework for
level positions) is generally not considered a viable           affirmative action designed specifically to rectify some
option due to substandard level of training provided            of the inequalities resulting from the legacies of South
by many of these colleges.                                      Africa's colonial past and the discriminatory practices
                                                                during apartheid. Legislation has been developed
In terms of gender equality, South Africa is well ahead
                                                                which requires positive or affirmative measures to
of most other countries at similar levels of economic
                                                                attract, develop and retain individuals from previously
development. Overall, South Africa has achieved near
                                                                disadvantaged groups. Employers are required to take
gender parity in professional and technical roles.
                                                                effective measures to ensure improved representation
Women are still significantly underrepresented,
                                                                of black Africans also in fields traditionally dominated
however, among ICT and engineering students:
                                                                by white workers, as in the ICT sector. Compliance is
Currently only 13% of STEM graduates are women.
                                                                measured on the Broad-Based Black Economic
The little evidence available also indicates marked
                                                                Empowerment (B-BBEE, see Section 3) Scorecard.
gender imbalances in senior ICT specialist positions.
                                                                Industry-driven training programmes
The policy response
                                                                Several companies from the ICT and related industries
Progress has been made in policy formulation on
                                                                offer inclusive ICT training programmes dedicated to
strengthening what the South Africa government calls
                                                                disadvantaged groups. These are usually initiatives
supply-side ICT skills, i.e. ICT specialist skills, which has
                                                                funded from the companies' Corporate Social
resulted in two National e-Skills Plan of Action (NeSPA)
                                                                Responsibility (CSR) budget. Examples include:
in 2010 and 2012. Actual numbers of persons trained
in ICT specialist skills have not yet increased                      T-Systems, in co-operation with the Good Work
sufficiently, however, to mitigate the problems facing                Foundation, an international NGO, operates the
employers who seek to recruit ICT skilled staff.                      Hazyview Digital Learning Centre (HDCL), which
                                                                      targets students from disadvantaged
The mechanism used to fund skills development in
                                                                      backgrounds.
South Africa is known as the levy-grant system.
Employers pay a levy for skills development, and 80%                 Sci-Bono Discovery Centre, an NGO, co-
                                                                      operates with SAP, the ICT multinational, to
of this pool of funds is passed to the Sectoral
                                                                      adapt the 'Simplon' programme from the
Education and Training Authorities (SETAs). They
                                                                      original French version for implementation in
distribute a portion of the levy funds to contributing
                                                                      Gauteng Province, targeting youth from
employers for training provided to their workers. The
                                                                      disadvantaged backgrounds.
ICT professions are managed by the Media,
Information and Communication Technologies (MICT)                    SAP also operates SAP Skills for Africa, a 3-
SETA. The levy-grant system is criticised for not                     months scholarship programme targeting fresh,
achieving its objectives.

MICT SETA has established new learning interventions
to help tackle ICT skills shortages. These include
                                                                2
Internships, Learnerships and Skills Programmes, all of          The NQF in South Africa consist of 10 levels divided into
which use work placements as essential tools for                three categories; Levels 1 to 4 equate to high school grades
                                                                9 to 12 or vocational training, 5 to 7 are college diplomas
equipping learners with the soft skills essential for
                                                                and technical qualifications, 7 to 10 are university degrees

7 | diversITy Series: South Africa
talented and unemployed graduates who              employment opportunities and to assist in career-
         cannot afford commercial SAP education.            pathing and self-development. For the employer,
     EOH, a large consulting, technology and               offering Learnerships to black Africans has the
      outsourcing company, operates the EOH Youth           advantage of earning Empowerment credentials and
      Job Creation Initiative which provides MICT-          B-BBEE points for the company. More generally
      SETA accredited training to disadvantaged             Learnerships can be used as a vehicle to address
      youth over a period of 12 months.                     employment equity targets and to help fill identified
                                                            skills gaps.
For persons who face difficulties in entering the ICT
workforce, Learnerships offered by ICT companies are        NGO-driven training programmes
of particular value, as they expose participants to the
                                                            South Africa has a large number of NGOs that are active
business environment and thereby serve as an
                                                            in providing training to young people from
entrance into the industry. Learnerships are work-
based learning programmes directly related to an            disadvantaged backgrounds, including trainings
occupation such as for i.e. IT technician, and offered      focused on advanced digital skills. Most if not all of
under the auspices of MICT SETA. This is a route to a       these are facing the challenge of making funding
                                                            arrangements more permanent. Private sector donors
NQF registered full qualification. Learnerships combine
a structured learning component with practical work         tend to renew decisions about funding individual
experience that is acquired while being employed in a       programmes every few years, based on performance
company, government department or small business.           but also on factors unrelated to the level of the
                                                            initiative's success.
Learnerships have been shown to increase access to

                                               Key Recommendations
Secure stronger input from industry in development of learning interventions
          Current programmes such as Learnerships need to be reviewed and new ones developed in a process of
           close collaboration between MICT SETA (and other skills bodies where relevant), training providers and
           employers. The aim is to foster development of appropriate qualifications which match to the current
           demand in the job market.
Stronger multi-stakeholder partnership at local level
          Building partnerships in which state agencies such as MICT SETA work closely with employers and other
           stakeholders is a tried-and-tested way to increase the responsiveness of colleges to local labour
           markets.
          Partnerships at the local level might be most appropriate for developing cross-sectoral partnerships and
           projects in the delivery of learning interventions.
Expand opportunities for work-integrated learning
          Private sector companies should step up co-operation with MICT SETA for offering Learnerships and
           Internships to people for groups currently under-represented in the ICT workforce.
          There needs to be more exchange of experience and best practice between companies active in this
           area.
Explore innovative ways to increase private business investment in ICT training

8 | diversITy Series: South Africa
     Pay for Performance funding mechanisms should be explored as an incentive for South African
           companies to invest in ICT training of youth from a disadvantaged socio-economic background.
          The Broad Based Black Empowerment Scorecard system should be used to create incentives for the
           outsourcing of ICT training to NGO-driven training programmes.
Boost quantity and quality of ICT training at TVET colleges
          The TVET pathway into ICT careers should be strengthened not only by increasing the input of colleges
           but also by improving the quality of their output. Evaluators have emphasised the need to update the
           curricula to industry standard, improve the low certification rates and improve management staff
                                         3
           training and their attitudes.
          Investments in TVET colleges in underserved areas, e.g. in former townships, should put a special
           emphasis on ICT training because of the latent demand for advanced ICT skills in the labour market, too.
Improve the capacity of SMEs to provide inclusive ICT training
          The large numbers of SMEs that employ ICT specialists require targeted support for empowering them
           to offer Learnerships or provide other types of ICT training to jobseekers.
          MICT SETA should follow through with its idea to win over established larger companies in the sector to
           mentor smaller companies that are willing to engage in training provision.
Putting more emphasis on soft skills
          Employers request ICT graduates who do not only come with the technical knowledge and practical
           skills required for the job, but also with workplace readiness in terms of interpersonal and self-
           management skills. This needs to be fully reflected in all training programmes.
          Stronger use should be made of mentoring programmes, e.g. for supporting members of groups
           currently under-represented in the ICT workforce such as women during their education.
          Innovative mentorship models should be explored. This could include train-the-mentor schemes in
           which seasoned employees working for multinationals in a developed country give active support to
           mentors who work in the same company's South African branch.
Make career advice more effective and step up online promotion
          More efforts are required for establishing effective career advice, including set-up of MICT SETA offices
           in each college with ICT training programmes.
          These offices could also build relationships with local schools in order to streamline promotional
           activities and attract young persons as early as possible to the ICT field.
          Targeted use should be made of cost-efficient ways to reach young people via their preferred channels
           of communication (e.g. social media).
Urgent need for better data, evaluation
          There is an urgent need for better data to give stakeholders vital insight into the size and nature of
           digital skills shortages, employer investment in training, and the outputs of the country's education and
           training system. This may require establishment of a new, central coordinating body, as SETAs have not
           yet been able to fill the role.
          A commitment to thorough evaluation needs to be mainstreamed across all training interventions in
           the ICT domain, especially in terms of impact on employability.

3
 Mason, R.B., Mbambo, S.N. & Pillay, M.A.: Service quality at technical and vocational education and training colleges:
perceptions according to demographic factors. In: Journal of Technical Education and Training (JTET), Vol. 10, No.1, June
2018: "Clearly most students have high expectations of the service they want to receive and most students feel that they are
not receiving this desired level of service. In other words, students are receiving a poor level of service and it does not appear
as if any particular demographic is being discriminated against in terms of service level. This implies that it is not the nature
of the student that is attracting poor quality service, but that poor service appears to be endemic at TVET colleges. It is
probably therefore that the poor service quality is due to inadequate systems, inadequate administrative staff training,
demotivated staff, or staff with inappropriate attitudes being employed. This further implies that the management of the
colleges may be unprofessional and inadequate, as strong and professional educational management should have addressed
these issues."

9 | diversITy Series: South Africa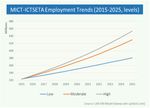 Introduction
In spite of an extremely high rate unemployment, South Africa faces a critical shortage of ICT specialists. The
production of supply-side ICT skills suffers from challenges of both quantity and quality. The technical and vocational
education and training (TVET) sector is particularly ill-equipped for producing the kind of ICT skills demanded by
employers. Such shortcomings are reflected in the unequal opportunities available to different parts of the population
to join the ICT workforce. Against this background, stakeholders have embarked on initiatives that utilise ICT training as
a means to support members of groups currently under-represented in the ICT workforce, such as Black people
(including African, Coloured (mixed race) and Indians) and people with disabilities. We conducted a comprehensive
survey to determine the impact and challenges of inclusive e-skills training programmes for diverse groups to enter the
digital labour market in South Africa. In this report, we provide an analysis of our main findings.

  10 | diversITy Series: South Africa
Introduction
South Africa's population consists largely of young              offer a poor quality education (i.e. have low quality of
people – two in three persons in the country are                 teaching; include large class sizes, lack necessary
below 35 years old. While living conditions for South            resources, etc.)
Africans have significantly improved in the last
                                                                 The education and training of young people faces
decades, inequality is easily identifiable along racial
                                                                 further challenges due to ethnic inequalities in access
lines in the country and remains a key challenge
                                                                 to education, a result of South Africa's Apartheid past.
despite a very high level of social transfers.
                                                                 During Apartheid the eleven 'historically black
Unemployment is a constant problem, especially for
                                                                 universities' existing in the country had no
those with low educational attainment. About 2
                                                                 engineering faculties. Because black students were
million young people aged between 19-24 years are
                                                                 excluded from White universities, Blacks (the category
neither employed nor in education or training
         4                                                       includes Africans, Coloured people (mixed race) and
(NEET).
                                                                 Indians) had no access to technical and engineering
                                                                                                        9
Around 50% of learners in South Africa dropout                   education beyond secondary school. Today non-
before reaching grade 12 (mainly in grades 10 and                Whites are still seriously under-represented among
    5
11). According to the results of the General                     ICT students.
Household Survey 2016, there has been an upward
                                                                 This partly explains why today, in spite of galloping
trend in the percentage of individuals who completed
                 6                                               unemployment, South Africa faces a critical shortage
Grade 12 (matric ). Statistics indicate that in 2016,
                                                                 of ICT specialists. An article in Brainstorm, a renowned
50% of the learners who started schooling 12 years
                                                                 national business magazine, in August 2017
earlier were able to pass the 'matric' qualification
                                                                 provocatively wrote that "the South African IT
written at the end of grade 12. However, this leaves
                                                                 industry doesn`t have a skills issue or a skills problem:
the other 50% of young South Africans with no
                                                                 it has a full-blown skills crisis. And if it doesn`t do
school-leaving certificate and effectively dropped out
                                                                 something about it quickly, the entire industry will
of school. These statistics put South Africa in an
                                                   7             suffer a slow and agonising decline. And that`s the
unfavourable position compared to other BRICS                                          10
                                                                 optimistic scenario" . The South African government
countries (with the exception of India which has 33%
                                                                 is in full agreement about the need to develop the
graduation rate). For instance, Brazil has a graduation
                                                                 country's ICT-related human capital: The SA Connect
rate of 65%, Russia 98%, China 86%. Also, significant
                                                                 policy strategy states that "perhaps the greatest gap
differences are observed when looking at dropout
                                                                 for South Africa is overcoming human development
levels by race: only 46.7% of black Africans and 51.5
                                                                 and having the skills base necessary to operate a
% of Coloured Youth aged 22-25 had attained matric
                                                                 knowledge economy. This is demonstrated in South
in 2016, compared to 86.5% of Indian/ Asian youth
                                                                 Africa's low ranking on global indices such as the
and 83.4 of White youth. This pattern has remained
                             8                                   Human Development Index and the World Economic
consistent across the years.
                                                                 Forum's Global Information Technology Report".11
There is a general consensus in the literature
                                                                 South Africa's global e-readiness rankings have slightly
reviewed by Hartnack (2017) on the school system
                                                                 improved from 70th in 2013 to 65th in 2018 (out of a
quality being a particularly important causal factor                                                                  nd
                                                                 total of 140 countries, among which, Brazil is in 72
contributing to the dropout, especially after grade 9.                              st         st              th
                                                                 position, Russia 41 , India 91 , and China 19 ).
Around 75% of learners from South Africa are from
low social-economic status and attend schools which              Progress has been made in policy formulation on
                                                                 strengthening what the South Africa government calls

4
 Field et al. (2014) ´A Skills beyond School Review of South
Africa'.                                                         9
5                                                                 Kahn (n.a.) 'Science, Technology, Engineering and
  Hartnack (2017)                                                Mathematics (STEM) in South Africa'
6
  The minimal qualification in South Africa is the National      10
Senior Certificate or 'matric', written at the end of grade 12     van der Merwe (2017) 'IT skills shortage choking SA
7
  OECD (2019) Graduation rates, entry rates and average          business'
                                                                 11
ages                                                               Department of Communications (2013) 'South Africa
8
  General Household Survey: Focus on Schooling 2016              Connect', p. 24.

11 | diversITy Series: South Africa
supply-side ICT skills, i.e. ICT specialist skills, which has   discrimination, but also on a legal requirement to take
resulted in two National e-Skills Plan of Action                affirmative action to increase the share of "previously
(NeSPA) in 2010 and 2012. Actual numbers of persons             disadvantaged groups" in the workforce, including in
trained in ICT specialist skills have not yet increased         senior positions. In practice, employers are asked to
sufficiently, however, to close the ICT skills gap.             take effective measures to ensure improved
                                                                representation of black population also in fields
The quality of education provision more generally is
                                                                traditionally dominated by white workers, as in the
frequently mentioned as a barrier to development of
                                                                ICT sector.
the country. The OECD 2017 Economic Survey notes
that "despite increased spending to broaden access to           In terms of gender equality, South Africa is well ahead
education, low quality is limiting access to jobs". The         of most other countries at similar levels of economic
OECD considers development of an effective                      development. On the World Economic Forum's Global
                                                                                                           th
vocational system as particularly urgent, as it would           Gender Gap Index, South Africa ranks 15 out of 144
"help in addressing skills shortages and redirecting            countries covered. This is reflected in the fact that
the youth back into training. Only 12% of South                 "South Africa – overall – has achieved gender parity in
African students in upper secondary education were              professional and technical roles (at the skills
                                                                                                             14
enrolled in vocational programmes in 2013. The                  employment level there is gender parity)" . Women
technical and vocational education and training                 are still significantly underrepresented, however,
(TVET) sector can be further strengthened in terms of           among ICT and engineering students: Currently only
                                                                                                      15
qualifications and training of staff, resources and             13% of STEM graduates are women.
curriculum content to make it more viable and
                                         12                     Against this background, stakeholders from outside of
attractive to students and businesses" . Access to
                                                                the formal education system have embarked on
higher education is limited by rising university fees, a
                                                                initiatives that utilise ICT training as a means to
result of universities having to deal with increasing
                                                                support members of groups currently under-
enrolment rates while government teaching subsidies
                            13                                  represented in the ICT workforce, such as black
have not increased in line. A sustainable financing
                                                                population and people with disabilities.
scheme for higher education is not yet in place.
                                                                South African employers are looking for software
This is reflected in the unequal opportunities available
                                                                developers and other types of ICT workers.
to different parts of the population to join the ICT
                                                                Strengthening demand is evident specifically in the
workforce. Lack of diversity is generally understood to
                                                                ICT sector. The ICT sector is the economic sector with
refer, most of all, to representation of black                                                                     16
                                                                the by far highest demand for ICT skilled workers.
population (including African, Coloured (mixed race)
and Indians), as well as to women and people with               ICT workers and technicians belong to the skills
disabilities. In the tradition of policy-making since the       hardest to find in South Africa. The following reasons
end of apartheid, the South African government                  were given as the most likely causes of your hard-to-
stresses inclusion and diversity as a horizontal topic          fill vacancies in the CompTIA South Africa State of ICT
across all policy areas. In this context, the country has       Skills Survey of employers in 2018.
developed a framework for affirmative action
designed specifically to rectify some of the                    Not enough suitably skilled people :           43.9 %
inequalities resulting from the legacies of South               Company doesn't pay enough :                   14.0%
Africa's colonial past and the discriminatory practices         Lack of the work experience you                12.3 %
during apartheid. In this spirit, legislation has been          demand :
developed which requires positive or affirmative
measures to attract, develop and retain individuals
from previously disadvantaged groups. This means
that the need for workforce diversity in South Africa is
not only based (as it is in most other countries) on            14
                                                                  World Economic Forum (2016) 'Global Gender Gap
principles of corporate social responsibility and non-          Report 2016',
                                                                https://www.biznews.com/wef/2016/10/27/gender-
                                                                equality-wef/
                                                                15
12                                                                   ibid.
     Field et al. (2014), p. 19.                                16
13                                                                BusinessTech: These are the most in-demand jobs skills in
     ibid., pp. 29-30.                                          South Africa right now, 18 November 2018

12 | diversITy Series: South Africa
Lack of the qualifications that you               5.3 %
demand or require :

The results clearly indicate a strong
need for ICT skills training and
development. The same survey also
revealed that 'experience' is the main
recruiting criteria (83.9%) followed by
'vendor certifications' (42.9 %),
'references' (28.6 %) and 'university
degree' (17.9 %).

From the results of a global survey by
Deloitte, it becomes apparent that
only one company in five (20 percent)
believes it is fully "ready" to address
the issue of diversity and inclusion.
The gap between the urgency of this
trend and companies' readiness to
address it is particularly wide in Japan,
                           17
South Africa, and China.

17
  Bourke, J. et al.: From diversity to inclusion. Move from
                                                   th
compliance to diversity as a business strategy. 7 March
2014:
https://www2.deloitte.com/insights/us/en/focus/human-
capital-trends/2014/hc-trends-2014-diversity-to-
inclusion.html?id=gx:el:dc:dup681:cons:awa:hct14

13 | diversITy Series: South Africa
1
ICT Skills Forecast
South Africa's ICT sector employs about 250,000 persons, which translates into about 2.2% of the country's total
labour force – roughly the same share as the average for the EU and China but significantly higher than in the other
BRICS countries India, Russia and Brazil. It is expected that by 2025 the sector will employ between 290,000 and
350,000 workers. Employers find it increasingly difficult, however, to source the skills needed on the labour market,
which is reflected in high numbers of hard-to-fill vacancies. 75% of senior ICT managers report that the ICT skills
shortage is having a major effect on their business. While lack of skilled candidates is the reason most often reported
for problems in filling vacancies, for 9% of all cases "employment equity considerations" are the main cause, which
points to difficulties in finding the right skills among the Black labour force. South Africa's education system faces
severe problems in producing the ICT skills demanded by employers. This applies in particular to the Technical and
Vocational Education and Training (TVET) system. In university education, total ICT graduate numbers have increased
significantly since 2009, from 3,800 to over 5,300, but only a small share of these progress beyond the bachelor or
equivalent level.
Baseline figures and forecast for
South Africa
The ICT skills challenge for South Africa
                                                                 In 2017, Media, Information and Communication
For many years already, industry observers in South              Technologies (MICT) sector employers reported 2.9%
Africa have complained that the country's ICT sector             hard to fill occupations as a percentage of total
                                                                                19
is affected by large unmet demand for skilled labour.            employment, which translates into about 7,200
This is confirmed by the analysis of CareerJunction, an          vacancies. 63% of these are for the category
online job site (see Figure 1). The source reports that          "professionals", 29% for "technicians and associate
software developers are most highly sought after,                                                        20
                                                                 professions" and 3% for "managers". While lack of
particularly those with Java and C+ skills. The total            skilled candidates was the reason most often given for
number of ICT sector vacancies, according to this                the problems in filling vacancies, for 9% of all cases
                                                                                                                         21
source, exceeded 6,000 for most of 2016 and early                "employment equity considerations" were reported.
2017. Another source, the Robert Walters South                   The latter issue is of particular relevance for the topic
African Jobs Index which charts vacancy numbers                  of the present report, as South African legislation
posted to online platforms, indicates that the IT                means that employers are obliged to take account of
sector has seen the highest year-on-year growth in               diversity when recruiting ICT specialists.
the number of advertised roles amongst all other
sectors: "IT job vacancies have shot up by 38%                   MICT SETA, the sector's Education and Training
between the first quarter of 2016 and 2017, with                 Authority, created a list of ICT occupations affected by
technical and specialist IT professionals in the highest         shortages, including estimations of how many each of
demand. [...] IT professionals with technical and                these would be required in the near future (2018/19).
specialist skills sets with experience in systems and            The table below represents top occupations in the ICT
languages are in high demand within the South                    sector with hard-to-fill vacancies, due to difficulties
African job market. [...] Developers, programmers and            employers across the sector experience in recruiting
specialised software subject matter experts continue             skilled or qualified people.
                             18
to be highly sought after".

Figure 1 Sector's share in total vacancies (February 2018) and number of vacancies in ICT (2016-2017)

Source: CareerJunction

                                                                 19
                                                                      MICT SETA (2017)
                                                                 20
                                                                   "Professionals": NQF level 7-10; "Technicians and
                                                                 Associate Professionals": NQF level 6; "Managers": NQF
                                                                 level 6-10 based on skills levels related to OFO groups. See
                                                                 Department of Higher Education and Training, Republic of
                                                                 South Africa (2015)
                                                                 21
18
     Moyo (2017) 'SA sees spike in IT job vacancies', n.p.          ibid.

15 | diversITy Series: South Africa
Table 1 Top occupations with hard to fill vacancies in the ICT sector (and the quantity needed)
Occupation               Specialisation/                                                                NQF level       Quantity needed
                         Alternative title                                                                                 2018/19
Software developer       Information Architect, Software Architect, Software                               6                 1131
Computer Network         Communications Analyst (Computers), Computer Network Engineer,                    5                 352
and Systems              Computer Systems Integrator, Computer Systems / Service Engineer,
Engineer                 Network Engineer, Network Programmer / Analyst, Network Support
                         Engineer Systems Engineer, Systems Integrator, ICT Customer Support
                         Officer
ICT Systems Analyst      Capacity Planner Computing, Computer Analyst, ICT Business Systems                5                 316
                         Analyst, ICT Systems Advisor, ICT Systems Architect, ICT Systems
                         Consultant, ICT Systems Contractor, ICT Systems Coordinator, ICT
                         System Designer, ICT Systems Specialist, ICT Systems Strategist, Internet
                         Consultant / Specialist, LAN / WAN Consultant / Specialist, Systems
                         Programmer
Programmer Analyst       Architect (Applications / Call Centre / Computing / Desktop /                     5                 165
                         Ecommerce), Education Systems Coordinator, Designer (Hardware -
                         Digital / Software), Engineer (Applications / Content / IT / Software /
                         Systems / WAN), Architect (Enterprise / Internet / IT / Network /
                         Software / Unix / Web), Software Configuration / Licensing Specialist,
                         Database Designer
ICT Security             Security Administrator, Internet Security Architect / Engineer /                  6                 150
Specialist               Consultant, Database Security Expert, ICT Security Architect,
                         Information Technology Security Manager
Business Analyst         Management Consultant, Financial Systems Advisor, Business Support                6                 126
                         Project Manager, Operations Analyst, Management Consulting
                         Specialist, Business Consultant, Management Reporting Analyst,
                         Resource Development Analyst
Multimedia Designer      Instructional Designer, Interactive Media Designer, Digital Media                 7                 121
                         Designer, Multimedia Artist
Telecommunications       Telecommunications Network Planner, Communications Consultant,                    7                  91
Network Engineer         Telecommunications Specialist, Telecommunications Consultant
Database Designer        Database Administrator, Database Analyst, Ecommerce Technical                     5                  71
and Administrator        Architect, Data Administrator, Database Architect
Source: MICT SETA (2017)22

Employer surveys undertaken on behalf of MICT SETA                         Education and Training Authorities responsible
found that stakeholders in the sector "are increasingly                    identified a range of ICT skills which are hard to fill
requiring that people have more generalist rather                          such as, in the banking sector:
than specialist skills". As it stands, the majority of                                     Chief Information Officer
employers working across all MICT sub-sectors are
                                                                                           Software Developer
found lacking critical skills necessary to keep abreast
of the latest developments and rapidly emerging                                            ICT Security Specialist
technologies. This requires employers to implement                                         Database Designer and Administrator
various skills development interventions to address                                        ICT Systems Analyst
critical skill gap areas including management and                                          Systems Administrator
leadership skills; customer service skills; technical
                                          23                                               Programme Analyst
skills and production efficiency skills.
                                                                                           Developer Programmer
Outside of the MICT sector, large numbers of ICT
                                                                                           ICT Communications Assistant.
specialists are working in other sectors such as in
                                      24
banking and other financial services. The Sector                           There is no indication available on the above listed
                                                                           hard-to-fill ICT occupations, whether these are
                                                                           university level of VET occupations. It should be noted
22                                                                         here that the SETAs, South Africa's Sector Education
     MICT SETA (2017)
23                                                                         and Training Authorities, have been criticised widely
     ibid
24
                                                                           by stakeholders in the country for failing to publish
  See the discussion in: Schofield, A. (2017) '2017 JCSE ICT               reliable data about skills shortages. The actual extent
Skills Survey'

16 | diversITy Series: South Africa
Box 1 Snapshot: South Africa's ICT Workforce

As no data is available about the ICT workforce and its composition across all of South Africa's economic
sectors, this section reports on the workforce in the ICT sector, which is part of the Media, Information and
Communication Technologies (MICT) sector.
                                                                                                                                                 25
South Africa's ICT sector is the largest in Africa and contributes approximately 8.2% to South Africa's GDP.
The IT and telecommunications sectors combined employ about three in four MICT sector employees (77%).

Figure 2 MICT sector employment according to WSP submissions 2011-2016

                                                                                             The number of employees in the sector can
                                                                                             be estimated using workplace skills plan
                                                                                                                              26
                                                                                             (WSP) submissions, see Figure 2 . It appears
                                                                                             that there has been significant employment
                                                                                             growth in the IT and telecommunications
                                                                                             sectors over recent years: Their combined
                                                                                             workforce according to this data source was
                                                                                             229,000 in 2016, up from 133,000 in 2011.

                                                                   Other sources have calculated estimates of
                                                                   the total MICT sector employment using the
                                                                   MICT SETA data as input. Adelzadeh's results
are presented in Table 2. According to this source, the most reliable available, the ICT sector employed about
250,000 persons in 2015, which translates into about 2.2% of the country's total labour force (formal sector
only, excluding agriculture).

In the absence of detailed data on occupational sub-groups in South Africa's ICT workforce, the analysis carried
out by the World Economic Forum of LinkedIn data for the entire continent gives some indications about the
                                            27
economic sectors employing ICT specialists . ICT graduates across all sub-degrees are most likely to work in
the software sector, with the exception of interaction designers who are mainly employed in the architecture
sector. The FIRE sector (finance, insurance and real estate) as well as other business services companies are
among the other sectors that employ large numbers of ICT graduates in Africa.

Some key indicators on South Africa's ICT workforce are presented in the Table 3 below. The data shows -
amongst others - that even if all tertiary education ICT graduates leaving university each year would aim at a
job in an ICT occupation a substantial number (more than 25%) of ICT vacancies would remain open.

 Table 2 MICT and estimated ICT sector employment,                               Table 3 Key figures at a glance
 2015
                                                                                 ICT sector workforce                                      250,000
                                          MICT 2015          ICT 2015 (estd.)    ICT sector workforce as % of domestic workforce            2.20%
     Occupations                                                                 (formal, non-agricultural)
                                      absolute in %        absolute in %
     Manager                            38,618   11.90%      29,736     11.90%
                                                                                 % non-white (ICT sector)                                       65%

     Professional                       22,094     6.80%     17,012      6.80%   % female (ICT sector)                                       ~40%
     Technician                         26,344     8.20%     20,285      8.20%   Latest vacancy figure (ICT sector)                          7,200
     Clerk                              48,873   15.10%      37,632     15.10%   Vocational graduates per year                                  n.a.
     Sales and services                 52,886   16.40%      40,722     16.40%   Tertiary graduates per year (only first degrees)            5,300
     Skilled agriculture                   268     0.10%        206      0.10%
                                                                                 % of enterprises that employ ICT specialists                   n.a.
     Craft and related trade            10,710     3.30%      8,247      3.30%
                                                                                 % of enterprises providing training for ICT specialists        n.a.
     Plant and machine operator         53,533   16.60%      412,20     16.60%
                                                                                 % of ICT sector workforce with tertiary education              17%
     Elementary and domestic worker     69,852   21.60%      53,786     21.60%
     Total                             323,179     100% 248,848          100%    Source: Own compilation based on Adelzadeh (2017), MICT SETA
                                                                                 (2017) and WEF (2017)
     Source: Adelzadeh (2017) + own calculations based on same source
25
     MICT SETA (2017) 'Sector Skills Plan 2018 to 2023'
26
  MICT SETA (2016) 'Sector Skills Plan 2017 to 2022'
27
  World Economic Forum (2017) 'The Future of Jobs and
Skills in Africa'

17 | diversITy Series: South Africa
of skill shortage in the ICT domain is therefore likely to           of managers and professionals in the sector (61,000).
be considerably larger than the estimates published
                                         28                          These figures stand in sharp contrast to those on the
by MICT and the other SETAs indicate.
                                                                     level of education of ICT specialists in Europe. In 2017,
A 2017 survey of senior ICT practitioners, conducted                 more than three fifths (62.3 %) of all ICT specialists in
by the Joburg Centre for Software Engineering (JCSE)                 the EU28 had completed a tertiary level of
with the objective "to identify the most pressing skills             educational attainment. The share of ICT specialists
                                        29
needs from the corporate perspective" , found that                   with a tertiary level of educational attainment
75% of respondents said that the ICT skills shortage                 increased during the most recent decade for which
was having a major effect on their business, the                     data are available, rising from 54.8 % in 2007; in other
highest figure since 2009 (the JCSE survey has been                  words, the share of ICT specialists that had a high
conducted annually since 2008). The skills needs                     level of educational attainment rose by 7.5
                                                                                                                   31
mentioned by the largest share of respondents are:                   percentage points between 2007 and 2017.
big data design / analytics; information security;
                                                                     While statistics on ICT graduates from universities are
business intelligence / knowledge management; and
                                                                     readily available, this is not the case for the system of
system design / architecture.
                                                                     public Technical and Vocational Education and
Trends in education and training of ICT specialists                  Training (TVET) colleges and private Further Education
                30
                                                                     and Training (FET) colleges. The "TVET data and
Adelzadeh provides estimates of MICT Sector                                                                        32
                                                                     information system is in a fledgling state" and does
employment by qualification. As noted above, three in                not yet produce reliable data at aggregate level. For
four MICT sector workers are in the ICT sector.                      this reason Table 5, which is based on data from the
According to this source (Table 4) more than one in                  Higher Education Management Information System
three workers in the sector have not completed                       (HEMIS), lists only ICT graduates from the higher
secondary education. The share of the MICT                           education system. Total ICT graduate numbers have
workforce with a tertiary degree is a mere 17%. Their                increased significantly since 2009, from 3,800 to over
number (55,000) is roughly the same as the number                    5,300 in 2015 .
                                                                                    33

Table 4 Employment by qualification level in the MICT sector, 2015 and projection to 2025
                                                              2015                          Forecast 2025 (absolute)
Qualification                                    absolute          share         Low            Medium            High
No schooling                                     4,032             1.2%          4,769          5,426             5,741
Incomplete primary                               14,545            4.5%          17,244         19,743            20,938
Complete primary                                 11,445            3.5%          13,569         15,535            16,475
Secondary incomplete                             96,686            29.9%         114,456        130,563           138,278
Secondary complete                               97,793            30.3%         115,236        129,993           137,097
Certificate & Diploma less than G12              1,584             0.5%          1,861          2,088             2,197
Certificate G12                                  14,375            4.4%          16,901         18,975            19,974
Diploma G12                                      27,894            8.6%          32,666         36,356            38,136
Degree                                           54,825            17.0%         64,144         71,235            74,658
Total                                            323,178           100%          380,846        429,915           453,495
Source: Adelzadeh (2017) + own calculations based on same source

                                                                     31
                                                                        Eurostat: ICT specialists in employment, July 2018:
                                                                     https://ec.europa.eu/eurostat/statistics-
                                                                     explained/index.php/ICT_specialists_in_employment#ICT_s
                                                                     pecialists_by_level_of_education
                                                                     32
28                                                                      Reddyet al. (2016) 'Skills Supply and Demand in South
   Compare: Twinomurinzi et al.(2017) 'Towards a shared              Africa', p. 48
worldview on e-skills'                                               33
29
   Schofield, A. (2017)                                                 Based on data from 'Centre for Higher Education Trust
30                                                                   (CHET)': South African Higher Education Performance
  Adelzadeh, A. (2017) 'Modelling Future Demand and                  Indicators 2009-2015, Table 9b: Graduates by CESM, major
Supply of Skills in South Africa'                                    field of study, level and race

18 | diversITy Series: South Africa
Table 1

Table 5 ICT university graduates in South Africa
ICT graduates                   2009        2011             2013                2015         % ICT graduates/ all      Percent non-white
                                                                                              graduates (2015)          graduates (2015)
Undergraduate                   3,814       4,137            5,349               5,324        3.8%                      86.1%
PG < Masters                    538         745              920                 943          2.6%                      67.5%
Masters                         133         220              246                 320          2.7%                      66.5%
Doctorate                       24          42               49                  51           2.0%                      64.4%
Source: 'Centre for Higher Education Trust (CHET)': South African Higher Education Performance Indicators 2009-2015, Table 9b: Graduates by
CESM, major field of study, level and race)34

As Table 5 also shows, the share of ICT graduates                        Migration as a factor in ICT skills supply
among all graduates is 3.8% (for undergraduates),
roughly the same percentage as in more developed                         In 2017, the OECD noted, that the South African
countries such as the UK. A major difference to                          government has responded by making it easier for
European countries, however, is the small share of                       foreign nationals to join the labour market in areas of
graduates who progress beyond the bachelor or                            skill shortage. The Critical Skills Visa allows entry of
equivalent level.                                                        foreigners who are qualified in areas on the Critical
                                                                         Skills List published by the Department of Higher
The total number of students enrolled in TVET                                                     36
                                                                         Education and Training . The Institute of Information
colleges in South Africa was 740,000 in 2015, up from                    Technology Professionals South Africa (IITPSA) which
360,000 in 2010. Progression and success rates are                       evaluates people for critical skills permits reports
very low, however, and only a small minority of TVET                     about 1,000-2,000 applications per year. These tend
students are in ICT programmes. The only available                       to be for highly qualified professionals and do not
             35
data source on completions in ICT programmes at                          include inter-company transfers that do not get
public TVET colleges presents statistics only on                                            37
                                                                         vetted by IITPSA .
National Certificate (Vocational) "information
technology and computer studies" programmes.
According to these data, only between 100 and 300
students pass examinations per year (pass rates are
between 12% and 21%).

                                                                         36
                                                                            OECD (2017) 'Getting Skills Right: Good Practice in
                                                                         Adapting to Changing Skill Needs: A Perspective on France,
                                                                         Italy, Spain, South Africa and the United Kingdom', Paris:
                                                                         OECD Publishing.
35                                                                       37
          Reddy et al. (2016), p. 94                                          MICT SETA (2017), p. 35.

19 | diversITy Series: South Africa
Box 2 ICT skills forecast model for South Africa
In a 2017 employer survey conducted by the Joburg Centre for Software Engineering (JCSE) 29% of employers
stated they are recruiting overseas in 2017, against 26% in 2016, 12% in 2014 and 18% in 2012. Source
                                                                           38
countries mentioned include other Southern African countries and India. In the absence of a reliable source
for the development of labour demand and supply in South Africa's market for ICT specialists, this section will
present information from a recent economic modelling exercise which allows a forecast of the employment in
the ICT sector until 2025.
In 2017 the results of a skills comprehensive forecasting study by Adelzadeh became available, which uses a
similar economic modelling techniques to the one applied by CEDEFOP, the EU's Centre for the Development
of Vocational Training, for EU skills forecasting. The model developed for the study calculates estimates of skill
demand and supply for three different scenarios:
The "Low Scenario" assumes that economic performance over the next 10 years is relatively weak in terms of
growth and employment creation. For the MICT sector the scenario results in a compound annual growth rate
of employment over the period 2015-2015 of 1.66%. The "Moderate Scenario" assumes results in 'moderate'
rates of economic growth and reductions in the unemployment rate over the next 10 years, reflected in a
compound annual growth rate of MICT sector employment 2015-2015 of 2.89%. The "High Scenario" assumes
that the South African economy follows a path of high growth and employment, with a compound annual
growth rate of MICT sector employment 2015-2015 of 3.45%.
Based on 2015 employment data by sector (estimated on the basis of workplace skills plan (WSP) submissions,
see section 2), the author produced the forecasts reproduced in Figure 3 below.
Figure 3 Forecast – Employment in the Media & ICT Sector 2015 by three basic growth scenarios

According to the model calculation, the need for employees in the MICT sector will increase from 323,000 in
2015 to 381,000—454,000 in 2025, depending on the economic and political development overall. Under the
assumption that the share of ICT within the MICT sectors will remain at today's level of 77%, this means that
the ICT sector will employ between 290,000 and 350,000 workers in 2025, up from 250,000 in 2015, a
relatively higher increase in comparison to the projections in other countries such as Poland, Ireland and Spain.
Data source: Adelzadeh (2017)

38
     Schofield, A. (2017)

20 | diversITy Series: South Africa
2
Trends in Diversity
South Africa's labour market suffers from very high rates of unemployment, especially among younger people from
disadvantaged socio-economic backgrounds. The total number of young people neither in employment nor in
education and training (NEET) in the age group 15 to 24 years alone was 3.2 million in 2016, compared with about 1
million students in universities (both public and private) and 400,000 students in colleges. Disaggregation by
population groups shows that Black people face considerably more problems in finding employment; the gap between
employment rates of the White and non-White working age population is over 21 percentage points. Such disparities
are also present within the ICT workforce: only 43% of South Africa's MICT workforce are Black/Africans, against a
share of 78% in the economically active population. Another group strongly under-represented in the ICT workforce
are women, although the evidence is inconclusive. In university education, Computer and information sciences is the
field of study with the lowest share of women after military sciences and engineering: enrolment and completion
rates are between 20% and 30% lower for female than for male students. Moreover, 21% of ICT jobs are held by
women, i.e. one in 5 ICT employees are female.

21 | diversITy Series: South Africa