THE UNIVERSITY OF WAIKATO NEW ZEALAND - INTERNATIONAL PROSPECTUS 2022 - 2023
Page content transcription
If your browser does not render page correctly, please read the page content below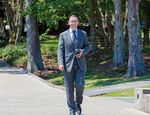 CONTENTS
Welcome............................................................. 4 Subjects............................................................ 26
 Arts............................................................................................ 32
New Zealand - Aotearoa.................................... 5
 Business and Management....................................................38
Why choose Waikato?........................................ 6
 Computer Science..................................................................46
Our campuses .................................................... 8 Education................................................................................. 52

Offshore students............................................ 10 Engineering..............................................................................58

 Environment............................................................................ 62
Our learning facilities........................................12
 Health, Nursing and Sport.....................................................66
Student support............................................... 14
 Law............................................................................................68
Health and well-being.......................................15 Psychology............................................................................... 70

Student life....................................................... 16 Science...................................................................................... 72

 Social Sciences........................................................................ 76
Living costs........................................................17
 Academic entry requirements..........................80
Accommodation............................................... 18
 English language entry requirements ������������� 85
Scholarships and discounts.............................. 20
 Higher degrees by research.............................. 87
Internships and industry experience ����������������21
 Higher degree application process ������������������ 89
Study abroad.................................................... 22
 Your journey to Waikato.................................. 90
How to apply.................................................... 23
 Contact Us........................................................ 91
University of Waikato College ����������������������� 24

Foundation Studies........................................... 25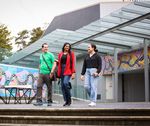 WELCOM E
At the University of Waikato, we You will find the University of Waikato offers We are dedicated to ensuring that you gain
 a friendly and welcoming environment to all the knowledge you require to succeed in your
look forward to providing you with students. Our amazing international student career, and that you enjoy the full university
 community makes a significant contribution to experience that Waikato offers.
the essential learning foundation our university and the wider social, cultural and
 If you are considering initially joining Waikato
that will start you on your journey to academic experience of all students at
 from outside New Zealand, I hope to welcome
 the University.
 you to campus at some stage in the future.
achieve your career and life goals. At Waikato, you'll enjoy quality learning Until then, I encourage you to start your
 experiences and smaller class sizes, flexible journey with us through online study, or
 degree structures, and work placements to through one of our many overseas partners.
 ensure you are career-ready.
 University of Waikato graduates are known
 We are proud to provide teaching and research for making a difference in the world around
 of international standing across every one of them and we look forward to helping you do
 the diverse academic programmes offered by the same as you embark on your learning and
 the University. career goals with us.

 We place great emphasis on providing a high
 Ngā mihi nui,
 quality, flexible learning environment for all
 students that is responsive to your needs if Professor Neil Quigley
 circumstances change. Vice-Chancellor

 Our Student Services team will provide you
 with excellent support during your studies.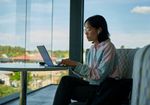 N EW ZEALAN D - AOTEAROA

 INTERNATIONAL PROSPECTUS 2022 - 2023
The perfect study and lifestyle destination

Culturally diverse, beautiful and safe, New Zealand has a work-life balance that is the envy of the world.
It's why we consistently lead international quality-of-life surveys.

 AUCKLAND
 1 hour 30 minutes from Hamilton
 2 hours 40 minutes from Tauranga TAURANGA
 HAMILTON

 WELLINGTON

Beautiful
 CHRISTCHURCH
The scenery and landscapes in New Zealand are stunning and diverse, with
mountains, beaches and native bush all within easy travelling distance
from the University of Waikato campuses in Hamilton and Tauranga.

New Zealand's towns and cities have less pollution and congestion than
most other parts of the world, and nowhere in New Zealand is more than
119 kilometres from the sea. Visit newzealand.com to learn more.

Affordable
Living costs in New Zealand compare favourably with many other
countries. In New Zealand you can enjoy a high quality of life for a Prosperous
relatively low cost of living. New Zealand has a high standard of
 New Zealand has been consistently ranked in the top 10 globally by
healthcare and we pride ourselves on our locally grown produce
 the Legatum Prosperity Index for the past 10 years. This index looks
and New Zealand-made products. There are a great range of options
 at economic quality, business environment, governance, education,
for travelling around New Zealand, something to suit every budget.
 health, safety and security, personal freedom, social capital and natural
For more information on living costs in New Zealand, environment. For more information, visit prosperity.com/rankings
visit newzealandnow.govt.nz
 Peaceful
Diverse New Zealand welcomes international students and ranks the second most
New Zealand is culturally diverse and home to people from all around peaceful country in the world, according to the 2021 Global Peace Index.
 THE UNIVERSITY OF WAIKATO

the world. The culture, language and traditions of Māori (Indigenous
New Zealand people) play a vital role in shaping our national identity. Study to work in New Zealand
 If you have completed a qualification in New Zealand but you do not
Employment opportunities have a job offer, you may be eligible for a Post Study Work Visa (Open)
The New Zealand economy has grown significantly in recent years. Some for a maximum of three years. To learn more about the study-to-work
skills are in demand and Immigration New Zealand publishes lists of skill options and the Skilled Migrant Category,
shortages – start your search on newzealandnow.govt.nz/work-in-nz visit immigration.govt.nz/new-zealand-visas

 5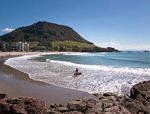 WHY CHOOSE WAI KATO?
FOR THE PEOPLE – KO TE TANGATA

Waikato prides itself on being a student-centric university. You, our
students, are at the forefront of what we do. Your journey to success
starts at Waikato by preparing you for the ever-changing world.
Your time with us will be one you can reflect on fondly as a stepping
stone to your career achievements.
Gain a globally recognised education and enjoy a unique student experience in a country renowned
for its stunning landscapes and innovative thinking. Through our strong connections with local,
national and global industries, we create opportunities for you to apply your knowledge and skills in
real work environments.

We understand that each student is unique so we offer personalised programmes and lots of support.
Enjoy the benefits of a smaller university where you will be known as an individual and nurtured
throughout your time with us by our dedicated team of international student support advisors.
When asked, the overwhelming majority of current Waikato students recommended the university to
others*. The University of Waikato offers the perfect combination – quality education, a supportive
academic environment and a beautiful friendly city which is easy to live in. We look forward to
welcoming you soon.

*According to the 2021 student barometer survey.

WORLD RANKING WORLD-CLASS
We are proud to be ranked among the top third Our QS Stars five-star rating confirms our
of all ranked universities worldwide according status as a world-class university with a high
to the 2022 QS World University Rankings. Our reputation for employment, cutting-edge
research tackles issues of national and global facilities, internationally renowned research,
importance and our lecturers are friendly and outstanding teaching and student satisfaction.
helpful. Choose from a range of study options,
including nine global-ranked subject areas
(2021 QS World University Subject Rankings):
 EMPLOYABILITY PLUS PROGRAMME
• Accounting and Finance The University's unique Employability Plus Programme gives Waikato students a head start and
• Business and Management Studies provides opportunities for students to gain work-ready skills through volunteer activity, University
• Communication and Media Studies participation and attending workshops. For more information visit waikato.ac.nz/go/epp

• Computer Science
• Economics
• Education TRIPLE CROWN ACCREDITATION
• English Language and Literature Waikato Management School is in the top 1% of business schools globally, having achieved
• Environmental Sciences Triple Crown Accreditation from AACSB, AMBA and EQUIS. This is an international benchmark
 of excellence in business education.
• Sociology

INTERNATIONAL PROSPECTUS 2022 - 2023
Emelie Verseput
Netherlands
Bachelor of Business
Marketing Specialist, Venture Centre NZ, Tauranga
New Zealand always felt like a place where I could grow and reach my full
potential so as soon as I finished high school I moved from Zeeland in the
Netherlands to New Zealand.
Studying at Waikato was an amazing journey, I met some of my best friends at
university and had the opportunity to study at both campuses. The Tauranga
campus is new and growing and that makes it an interesting environment to
 THE UNIVERSITY OF WAIKATO

study in, it is also close to the ocean where I spend most of my free time.
During my degree, I did multiple internships in Tauranga. Working part-time at
Venture Centre NZ led to a graduate role as a Marketing Specialist.
Make sure you enjoy New Zealand and your time at university. Use its immense
beauty to find a spot where you can practice mindfulness and recharge
for the next step in your journey. I loved escaping to the mountains to go
snowboarding or SCUBA dive Tauranga's amazing dive sites.

 7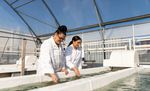 OU R CAM PUSES
Hamilton and Tauranga

The Waikato and Bay of Plenty regions of New Zealand offer a wealth of outdoor activities and attractions,
as well as access to a world-class university education and vibrant city life.

HAMILTON CITY | WAIKATO REGION
The University of Waikato main campus is located in Hamilton, a vibrant and multicultural city with strong links to Indigenous Māori culture through
local tribe, Waikato-Tainui. Located on the banks of the Waikato River, Hamilton is home to more than 160,000 people and boasts magnificent parks
and gardens. Annual events include Balloons over Waikato and the Fieldays, the largest agricultural event in the southern hemisphere, drawing crowds
from all over New Zealand and beyond.

Explore and travel Strong economy
Hamilton and the surrounding region, locally referred to as 'The Mighty As well as a great lifestyle and world-class education, the Waikato
Waikato', offer world-class mountain bike trails, surf beaches and award- region benefits from having one of New Zealand's largest and most
winning restaurants and cafes. Hamilton City has a vibrant night life, varied economies.
supported by a young population - around half of residents are under
 Hamilton is a growing city, on track to become the third largest in
30 years old.
 New Zealand. It is regarded as a centre of excellence in agriculture and
Hamilton itself is a gateway to many of the beautiful features of the agritech, manufacturing and innovation, information technology (IT),
Waikato region, including a world-famous left-hand surf break at Raglan construction, science and research, logistics, healthcare, education and
and the Hobbiton movie set at Matamata. For skiers, the high-quality a variety of sectors.
slopes of Whakapapa and Turoa on Mount Ruapehu are only a few hours'
 Waikato is part of New Zealand's 'Golden Triangle', an area bound
drive away.
 by Auckland, Hamilton and Tauranga, that makes up over half of the
For those who enjoy the outdoors, there are more than 145 parks and 63 country's gross domestic product and fills more than 50% of all jobs
sports areas. In addition, Hamilton is a diverse and friendly city, home to in New Zealand.
more than 80 ethnic groups.

Auckland city and international airport are just an hour and a half drive Family-friendly
north, connected by the new Waikato Expressway and the new Te Huia Hamilton is the ideal choice if you are looking to bring your family with
passenger rail service, which launched in April 2021. you to New Zealand. With high-quality schools, an active outdoor lifestyle
 and a safe environment, your family will settle into Kiwi life in no time at
Living costs all. Our friendly International Student Services team can provide help and
 advice for you and your family every step of the way.
Living costs in Hamilton are significantly lower compared to other cities
in New Zealand such as Auckland and Wellington, and Australian cities
such as Sydney and Melbourne. Students studying at the University of
Waikato can take advantage of lower fees both for on and off-campus
accommodation, as well as a lower day-to-day cost of living.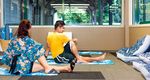 INTERNATIONAL PROSPECTUS 2022 - 2023
TAURANGA CITY | BAY OF PLENTY REGION
Tauranga, New Zealand's fifth largest and fastest growing city, is situated in the sunny Bay of Plenty region.
The University of Waikato has been providing tertiary education in Tauranga for more than 20 years.

Central city campus Celebrating connections Coastal lifestyle
In 2019 we opened a state-of-the-art campus Through a series of artworks and installations, The cosmopolitan city of Tauranga is well
in the heart of the city. the city campus incorporates an impressive known for its blue skies, warm climate,
 cultural narrative that honours local history beautiful beaches and relaxed lifestyle.
Designed to promote collaboration and social
 and Māori (Indigenous New Zealand people)
learning, the city campus offers a multipurpose Our city campus is located just a few minutes'
 heritage, embraces the diversity of our
space where students, researchers, the walk from the bustling waterfront precinct.
 communities, and celebrates our relationships
community and industry can work together. Students can take a lunchtime swim in the
 across the Bay of Plenty, Aotearoa
 ocean, relax in the park or enjoy a meal at one
The city campus is part of an ever-growing New Zealand and beyond.
 of the many cafés or restaurants.
educational precinct that includes
well-equipped science and engineering Thriving industries Mount Maunganui beach, often voted one of
labs, a marine science research centre, New Zealand's best beaches, is also close by
and a high performance sports facility. Tauranga has the largest port in New Zealand so you can enjoy sun, sand and sea while you
 in terms of cargo volume and is home to global study. Whether you want to swim, surf, dine,
Students have the same access to lectures, export giants including Zespri (kiwifruit) and shop or explore the captivating culture and
course materials, teaching staff and student Comvita (mānuka honey), and is prospering history, Tauranga has everything you need.
support services as Hamilton-based students. in the engineering and robotics sectors. The
 region is facing rapid economic growth, which As we continue to grow our presence in the
 THE UNIVERSITY OF WAIKATO

 is great for students who are looking for Bay of Plenty region, so do our range of
 part-time or graduate employment. programmes. Programme availability differs
 between campuses. For more information,
 please visit waikato.ac.nz/study/course-finder

 9
OFFSHORE STU DENTS
START ONLINE SUPPORT FROM ENROLMENT
At Waikato, there is a lot of support for students studying online. With TO GRADUATION
strong wrap-around support and financial scholarships, international
 The challenges of COVID-19 has meant more of our valued international
students doing online study are engaged and nurtured in our innovative
 students are studying online than ever before. However, rest assured, our
learning community.
 online students at Waikato continue to enjoy the same level of support
 and rich learning experiences that our on-campus students get.
FINANCIAL SUPPORT We offer a dedicated orientation session for online students, and keep you
If you start your study programme online outside of New Zealand, we regularly updated throughout each trimester on New Zealand's border
will support you with a special Online Tuition Fee Discount. This is a 20% status. Our student learning team will be there alongside you, available
discount on each paper that you complete online. The discount is applied to answer all your questions, offering you the same level of support as our
directly to your tuition fees, meaning that it is easier to study online at on-campus students.
Waikato than ever before.
 No matter where you are in the world, you will have virtual access to
 our high-quality education, excellent lecturers and easy-to-use student
 learning platform, Moodle.

 Online students at the University of Waikato will experience an interactive
 teaching environment where meaningful relationships are encouraged
 between lecturers and students. In addition, friendships and peer-to-peer
 relationships between students are supported - meaning that you
 become part of a welcoming Waikato learning community even
 when studying virtually.

 To accommodate students in different time zones, we offer synchronous
 and asynchronous teaching. We also provide students with the flexibility
 to access learning materials at a time that suits them.
Farina Renato INTERNATIONAL PROSPECTUS 2022 - 2023
India
Master of Business and Management (Online)
As an international student I couldn't have asked for a better online experience.
The amount of support provided is unbelievable. The University has several
modes of support and all of the staff and faculty are extremely compassionate
and accommodating.
 THE UNIVERSITY OF WAIKATO

Learning and working with students from across the globe on group
presentations has been the highlight of the course for me so far. Coming
together virtually with different ideas, putting all of that together and building
relationships with each other, and then bringing a presentation to life, has been
an experience like no other for me.
Diversity, belonging and inclusion plays a huge part in the success of anything.

 11
OU R LEARN I NG FACI LITI ES

Our first-class facilities provide a student-centred learning environment
designed to give you all the support you need while you study with us.

STUDENT CENTRE SCIENCE AND
AND STUDENT HUB ENGINEERING
Our multi-functional Student Centre on the LABORATORIES
Hamilton campus is equipped with a library
 Specialist equipment in the new science and
service, computer facilities, quiet study areas
 engineering laboratories at Tauranga's city
and a café. The Student Centre is a central hub
 campus allow for collaborative learning and
for student support, combining traditional
 research between our students and academic
library resources with high-tech IT facilities.
 staff. On the Hamilton campus, the University
In Tauranga, the Hub provides access to has recently invested in a $1.5 million
information and services including learning spectroscopy machine. With the University
support, library and IT support, accessibility managing an external $70m research portfolio,
services and the student-health nurse. A 24- having the best facilities is key.
hour computer lab and study spaces are on
Level 1, while showers, student kitchen and an
on-campus café are on the ground level.
A library service and 24-hour computer lab
are available on Level 1.
INTERNATIONAL PROSPECTUS 2022 - 2023
COASTAL MARINE SPORTS SCIENCE CYBER SECURITY LAB
FIELD STATION LABORATORY Situated in the School of Computing and
 Mathematical Sciences in Hamilton, the
The Coastal Marine Field Station is located Located at the Avantidrome (Cambridge), the
 Cyber Security Lab was one of the first such
in the heart of the Bay of Plenty's thriving University of Waikato Sports Science Laboratory
 labs in New Zealand. The lab's focus is on
marine precinct. The facility is involved provides specialist fitness testing services for
 developing solutions that enable users to know
in coastal marine research and discovery, recreational and high performance athletes,
 their data source, and to preserve the privacy
teaching and environmental monitoring, sports teams and schools.
 and utility of data.
and has become a major centre of research
excellence in the region.
 ARTIFICIAL
 RESEARCH INSTITUTES
 INTELLIGENCE
GALLAGHER ACADEMY We have eight research institutes that support
 INSTITUTE
OF PERFORMING ARTS research in environmental science, demography
 The Artificial Intelligence Institute takes an and economic analysis, business and leadership,
The Gallagher Academy of Performing Arts, on security and crime science, professional learning
 interdisciplinary and collaborative approach to
the Hamilton campus, is a purpose-built facility and development, education, cyber security and
 developing cutting-edge artificial intelligence
with a world-class concert chamber and a range Māori and Indigenous development.
 (AI) research. It is focused on real-time analytics
of teaching and performance spaces.
 for big data, machine learning and deep learning
 and has created some of the world's most OUR FACULTIES
AQUACULTURE popular open source tools.
 AND SCHOOLS
RESEARCH OF • School of Arts
MACROALGAE FACILITY THE ADAMS CENTRE FOR
 • School of Computing and
This new 1000 sqm facility in Tauranga is
 HIGH PERFORMANCE Mathematical Sciences
purpose-built for research focused on the The Adams Centre in Tauranga is a cutting-edge • School of Education
development of a sustainable seaweed facility designed to support the nation's best • School of Engineering
aquaculture industry. athletes and prepare them for competition on
 • School of Health
 the world stage. It features a high performance
 gym, science laboratory, and an environmental • Faculty of Law
 chamber for heat, humidity and altitude testing • Faculty of Māori and Indigenous Studies
 for sports research. Many of our New Zealand • School of Psychology
 Olympic athletes have trained at the Adams
 • School of Science
 Centre, and several of our PhD students have
 gone on to work at the Tokyo 2020 Olympic • School of Social Sciences
 Games this year. • Waikato Management School
 • University of Waikato College
 THE UNIVERSITY OF WAIKATO

 13
STU DENT SU PPORT
Whether you need career advice, help with your assignment writing or getting ready for an exam, our dedicated
International Student Support team will aim to assist you in any way we can to help make your stay in New Zealand
and online study hassle-free. Our dedicated team provides you with the advice and support you need to ensure your
time at Waikato is successful.

INTERNATIONAL STUDENT THE KAIMAI SHUTTLE
SERVICES OFFICE The University offers a free shuttle service between the Hamilton and
 Tauranga campuses. The service is available to enrolled students of
The International Student Services team is available to assist you during
 the University who need to travel from one campus to another for
your time at the University of Waikato. Staff oversee:
 classes, research supervision or matters related to their university study.
• International orientation for new students Bookings required and are subject to availability.
• Immigration requirements and student visa renewals
• Medical and travel insurance IT AND COMPUTER LABS
• Domestic and international government scholarships When you're fully enrolled, you will be provided with a user name and
• Study abroad and exchange support a computer account to access free WiFi. There is 24-hour access to
• International student events computer labs at both campuses.

• Buddy programme
 WAIKATO STUDENTS' UNION
For more information visit waikato.ac.nz/go/international-support
 The Waikato Students' Union is the home of student-led support,
 engagement and advocacy. Working closely with the University,
ACADEMIC SUPPORT the union creates student experiences and activities like OWeek
The tutors in Student Learning can help you with assignment writing, (Orientation) and Clubs Day, helps student clubs to grow and thrive,
time management, note-taking skills, and test and exam preparation. and ensures your voices are heard on the issues that are important to
Join a workshop, have a face-to-face consultation or read about their you in Hamilton and Tauranga. For more information visit wsu.org.nz
online services at waikato.ac.nz/students/student-learning
 Please note our on-campus support services may differ between our
 Tauranga and Hamilton campuses.
CAREERS ADVICE
Career Development Services provide free advice and support to current SCHOOL OF GRADUATE RESEARCH
students and recent graduates. The careers team can assist with career
 Te Mata Kairangi School of Graduate Research provides high quality
planning, writing job applications, and interview preparation. For more
 service to students, staff and external stakeholders for scholarships
information visit waikato.ac.nz/students/careers
 and the University's Higher Research Degree (Doctoral and MPhil)
 qualifications. For more information visit waikato.ac.nz/sgr
H EALTH AN D WELL-BEI NG

 INTERNATIONAL PROSPECTUS 2022 - 2023
ACCESSIBILITY SERVICES
Accessibility Services can help with lecture
materials, learning support, alternative test
and exam arrangements, access to assistive
technology, ergonomic furniture, hearing
equipment and much more.
For more information visit
waikato.ac.nz/students/accessibility-services

STUDENT HEALTH THE WELL-BEING HUB
The University has a great team of doctors, nurses and counsellors This is a dedicated space on our Hamilton campus for all students
dedicated to supporting the health and well-being of all students. All where you can relax, hang out, study and generally take time to rest
standard general practice (GP) doctor and nurse services are available and recharge. Pop in and make a cup of tea and relax on the couches
at the Hamilton on-campus Health Centre, along with a free and and bean bags, play a board game or do a puzzle, or have a nap in
 THE UNIVERSITY OF WAIKATO

confidential counselling service for those students seeking professional one of the nap stations. There are also well-being talks, mindfulness
support. The Hamilton campus also has a pharmacy. For more sessions and creative activities. For more information visit
information visit waikato.ac.nz/students/health waikato.ac.nz/students/wellbeing-hub

At our Tauranga campus we have a student health nurse who can In Tauranga, there are plenty of places to relax on all levels of the campus,
provide a range of health services. Counselling and general practice including the student deck with views across the city and harbour.
(GP) services are available near the campus. Games, activities and workshops to improve your feeling of well-being
 are regularly held in The Hubor the ātea (outside courtyard).

 15
STU DENT LI FE
Whether you're studying in Hamilton or Tauranga, our welcoming atmosphere, range of clubs, social events and
fully equipped campuses provide everything you need to explore your interests, experience life-changing moments
and make life-long friends.

JOIN A CLUB SPORTS FACILITIES FACILITIES ON CAMPUS
Our students have many talents and interests, Waikato has a range of sports facilities on • Accommodation
catered for by the wide range of clubs and our Hamilton campus available for your use, • Cash machines*
student organisations on campus. With almost including an outdoor 50-metre swimming pool
 • Cafés and food outlets
50 student clubs across our campuses, there is and diving pool (open in summer months),
 • Doctors*
something for everyone. Visit wsu.org.nz tennis and netball courts, sports fields and an
 indoor cricket facility. In Tauranga students have • Gym and recreation centre*

SPORTS AND access to a thermally heated pool through our • Library
 partnership gym, and nearby sporting facilities.
RECREATION waikato.ac.nz/sport/facilities
 • Multi-faith chapel* and prayer rooms
 • Outdoor pool*
UniRec, our Hamilton on-campus gym, is one
of the best-equipped gyms in the region with ESPORTS • Pharmacy*
weights and cardio equipment, group exercise • Post Office*
 Waikato is the first New Zealand university
classes, Endless Pools™, squash courts and a • Sports fields, tennis and squash courts*
 to develop a purpose-built esports arena.
sports hall. In Tauranga students have access
 The new facility houses 14 high-tech OMEN • Student Centre
to gym membership through our partner gym
 gaming computers that are used for training, • Student kitchens
providers – The Gym and Toi Ohomai Aquatic
 competitions and socialising. Athletes can join
and Fitness Centre. • Well-being Hub
 our high performance team and compete in
We also have an excellent social sport the annual Melbourne Esports Open. For more • 24-hour computer labs
programme. Social sport is a great way to make information visit waikato.ac.nz/sport/esports
new friends with similar interests. Social sport * Hamilton campus only. However, as our
 Tauranga campus is located in the heart of the
offers indoor and outdoor leagues in netball, CBD, many of these facilities are available within
touch (a social form of rugby) and six-a-side a short walking distance.
soccer (football).
waikato.ac.nz/sportandwellbeing
LIVI NG COSTS

 INTERNATIONAL PROSPECTUS 2022 - 2023
 BASIC WEEKLY EXPENSES* DETAIL FEE

 Accommodation Halls of Residence or University apartment Self-catered $200 - $265
 accommodation. Fully catered $322 - $380

 Food Food is included in fully catered accommodation cost. $50-100

 Internet Free access in bedrooms and/or throughout your building. Included in accommodation fee

 Mobile phone This will vary depending on whether you use prepay $10
 or contract and how much you use your phone.

 Transport This will vary depending on your transport choice. $40
 This cost is based on owning a private vehicle.

 Entertainment This will vary depending on what you decide to do $50
 for entertainment.

 Total weekly cost $350 - $480

 ANNUAL OR ONE-OFF COSTS DETAIL FEE

 Halls of Residence deposit Includes $150 non-refundable administration fee. $550

 Student Services fee The quoted fee is based on enrolment in 120pts at a cost $792
 of $6.60 per point.

 Textbooks, course readings and printing This will vary depending on your programme of study $1,000
 and how much printing you do.

 University internet Included

 Parking Based on a one-year Halls of Residence permit. $120

 Clothes and toiletries This will vary depending on the type of clothing and $800
 toiletries you purchase.

 Total annual cost $3,262

 Extra Costs
  Bus fare from $1.70

  Coffee from $4.00

  Groceries from $50 a week
 (in a shared accommodation setting)

  Student Deal movie ticket $15

  Meal in a restaurant from $15

  Campus car-parking $2 a day in Hamilton
 THE UNIVERSITY OF WAIKATO

  Campus gym $10.95 a week
 (Student premium membership)

For information for families and budgeting, visit
waikato.ac.nz/study/costs/cost-of-living

Note: All costs on this page are in New Zealand Dollars.

*Based on accommodation in our Halls of Residence.

 17
ACCOM MODATION
Many students choose to live on or near campus in our Halls of Residence or apartment-style options. Others choose
to live in nearby residential suburbs in private flats or apartments with other students, or with their families.

 FULLY CATERED SELF-CATERED DEPOSIT ADMINISTRATION ACTIVITY ON FACILITIES
 PER WEEK COST PER WEEK COST FEE FEE CAMPUS PROVIDED

Bryant Hall $335 $208 $400 $150 $100 Yes Free WiFi, recreation
(Hamilton) room, disability access,
 bike and motorbike shed.

Student Village $335 $213 $400 $150 $100 Yes Free WiFi, recreation
(Hamilton) room, disability access,
 bike and motorbike shed.

College Hall $418 $213 $400 $150 $100 Yes Free WiFi, library, TV
(Hamilton) rooms, leisure centre,
 bike and motorbike shed.

Orchard Park N/A $208 $400 $150 $100 Yes Free WiFi, recreation
(Hamilton) room, disability access,
 bike and motorbike shed.

Orchard Park N/A $254 $400 $150 $100 Yes Free WiFi, recreation
Studio with room, disability access,
ensuite* bike and motorbike shed.
(Hamilton)

Silverdale N/A $286 $400 $150 $100 Yes Each studio has its own
Apartments fully equipped kitchen,
(Hamilton) living/study space,
 bathroom and double
 bed. Shared laundry and
 recreation room.

Selwyn Street N/A $250** $400 $150 $100 No Includes ensuite
Studios bathroom, furniture,
with ensuite mini fridge, WiFi, shared
(Tauranga) kitchenette and social
Coming 2022 spaces on each level.
 Shared laundry, kitchen
 and storage on basement
 level. Accessibility
 studios available.

*Postgraduate students only
**Tauranga accommodation opening special for 2022.
Note: All costs on this page are in New Zealand Dollars.
All fees quoted in this publication are 2022 fees and subject to change. For more details
on accommodation costs, please visit waikato.ac.nz/study/costs/accommodation
INTERNATIONAL PROSPECTUS 2022 - 2023
 OTHER
 ACCOMMODATION
 OPTIONS
 Homestay
 Homestay accommodation is ideal for
 students who prefer a family-oriented
 lifestyle. Homestay (living with a local family
 in a private home) may be compulsory for
 international students under the age of 18
 years. You will be provided with your own room
 and most meals are provided by the homestay
 family. Homestays are located on or close to a
 bus route to the campus. The cost of homestay
 accommodation is NZ$266 a week, including
 food, power and laundry, but does not include
 phone, internet and transport costs. A non-
 refundable application fee of NZ$330 and the
 first four weeks of homestay fees (NZ$1,064)
 must be paid before a homestay placement
 can be made.
FULLY CATERED SELF-CATERED
ACCOMMODATION ACCOMMODATION Flatting
This option provides you with your own single This style of accommodation is suitable for Many of our students choose to share
bedroom, shared bathroom and dining facilities all students. Accommodation is shared with accommodation with others in a private house
with other students. Three healthy meals a other students (each have their own bedroom). located off campus – this is known as 'flatting'.
day, seven days a week are provided. A bed Cooking and cleaning is shared between the The approximate cost of flatting for each
and mattress protector are provided in all group. person (based on recent figures with two to four
bedrooms. Students can either choose to bring flatmates) is between NZ$100 - $200 per week
 Our Tauranga accommodation offers 93 studio
their own linen (king single) or purchase a linen for a room, excluding food and utilities. Prior to
 rooms each with their own ensuite. Cleaning
pack for $105.00 (includes duvet inner, pillow, arrival in New Zealand you can search online for
 of common areas is done by a housekeeper.
sheet set, duvet cover set and towels). flats or available rooms. We recommend you
 Full kitchen facilities are available for students
 arrive at least two weeks before trimester starts
 to cook for themselves or communally with
 in order to find suitable accommodation and
 other residents. For more information on
 get settled.
 accommodation and to apply, visit
 waikato.ac.nz/go/accommodation
 Renting
 You can rent a house in a nearby
 residential suburb for you and your family
 for approximately NZ$480 - $570 a week
 for a three bedroom home, excluding
 utilities and food.
 THE UNIVERSITY OF WAIKATO

 Prior to arrival in New Zealand it is possible
 to search online for houses available for
 rent. Search for accommodation online at
 studentflat.co.nz or trademe.co.nz/property

 19
SCHOLARSH I PS AN D DISCOU NTS
University of Waikato International University of Waikato Research
Excellence Scholarship Masters Scholarship
Up to NZ $20,000 Up to NZ $15,000
This scholarship is awarded to new onshore international students who As part of our commitment to graduate research, the University provides
can demonstrate academic excellence in their previous studies. The research masters scholarships to support students doing their masters
University of Waikato International Excellence Scholarship contributes thesis at Waikato. This scholarship is for students intending to enrol full-
up to NZ $20,000 towards tuition fees for non-school leavers entering time in a 500-level thesis of 90 points or more as part of their first masters
undergraduate programmes and up to NZ$15,000 for students entering degree at the University of Waikato. International students must have
postgraduate level programmes. completed at least 120 points of study at a New Zealand university in to
 be eligible for this scholarship.

University of Waikato International Entrance
Scholarship for School Leavers 20% Tuition Fee Discount for Online Students
Up to NZ $20,000 Students who study their programme online outside of New Zealand, will
 receive a special online tuition fee discount. This is a 20% discount on each
This scholarship is for international students who have met direct paper that you complete online. The discount is applied directly to your
entry from a New Zealand high school in the year prior to enrolling in a tuition fees.
degree-level programme at Waikato University. This includes students
 Once you transition to face-to-face classes in New Zealand, you will be
who complete Foundation Studies at the University of Waikato College
 eligible to receive a one-off travel grant of NZ$2,000.
– Te Kura Huanui, or similar learning institution. Students who achieve
University Entrance in NCEA (or equivalent) will receive NZ$10,000
which will be applied as a discount to their first year of study. In addition,
students who achieve NCEA with merit endorsement, or equivalent, 20% Tuition Fee Discount for New
will receive an additional $5,000 in their second year and students who Onshore Students
achieve NCEA with excellence endorsement, or equivalent, will receive an
 New onshore students who are not eligible for one of the above onshore
additional $5,000 in their third year. Students do not need to apply for this
 student scholarships will still receive a 20% discount on their first 120
scholarship; it will be automatically applied to their tuition fees.
 points of study.

 This tuition fee discount is reviewed on an annual basis. At the time of
University of Waikato Doctoral Scholarships publishing, the discount has only been approved for 2022.

Up to NZ$75,000 + domestic tuition fees
University of Waikato Doctoral Scholarships are open to high-achieving New Zealand Scholarships and New Zealand
full-time international doctoral students studying at the University. Commonwealth Scholarships
Successful candidates will receive up to NZ$25,000 a year, payable in
 The New Zealand Government provides scholarships for people from
monthly instalments, and will be charged domestic tuition fees during the
 developing countries that are designed to foster and build potential
term of the scholarship. Applications are considered three times a year,
 leaders, as well as equipping individuals with skills and knowledge to
and students can choose to be considered for the scholarship as part of
 benefit their country. New Zealand scholarships are available to people
their application for doctoral enrolment. Students must submit a complete
 from the Pacific and some countries in Asia, Latin America, the Caribbean
application by the deadline to be considered for the scholarship.
 and Africa. For more information visit nzscholarships.govt.nz

 For more information about the scholarships listed above,
 and to see what other awards might be available, refer to
 waikato.ac.nz/go/scholarships
I NTERNSH I PS AN D

 INTERNATIONAL PROSPECTUS 2022 - 2023
I N DUSTRY EXPERI ENCE
 Varun Ramesh Vartak
 India
 Master of Health, Sport and Human Performance graduate
 The University of Waikato provided volunteering opportunities for students
 in order to help them get acquainted to New Zealand's work culture.
 Through the Employability Plus Programme (EPP), I volunteered for several
 non-governmental organisations and gained a lot of expertise. This also
 helped me get myself a permanent part-time job at the YMCA as an
 out-of-school care leader.

At Waikato we encourage our BENEFITS OF INDUSTRY CASE STUDIES
students to gain work experience EXPERIENCE Many of our programmes require students to
 • Apply your skills and knowledge in a develop a case study on a particular business
while studying. Internships and workplace setting issue on behalf of a local organisation. Students
 get the opportunity to learn first-hand how an
industry placements allow you • Develop your industry connections
 organisation functions, work on a particular
 • Increase your professional networks
to apply what you have learned campaign, run an event, or develop a strategy.
 • Increase your chances of being offered a
in lectures and tutorials to real- permanent position
 EMPLOYABILITY PLUS
 • Familiarise yourself with New Zealand's
life situations – this gives you workplace culture PROGRAMME
an advantage when you apply The Employability Plus Programme (EPP)
 WORK-INTEGRATED gives University of Waikato students the
for a permanent position after LEARNING opportunity to gain work-ready skills
graduation. Our work-integrated learning (WIL) papers
 through volunteer activity, university
 participation and attending workshops. EPP is
 create a link between academic learning and an easy way to connect with dozens of local
We have staff across the University dedicated to the practical applications of this learning in the non-profits and looks great on your resume.
finding work placements for students, and we workplace. WIL is a compulsory component You'll receive an official EPP Supplementary
offer a wide range of papers at undergraduate of all University of Waikato undergraduate Record when you graduate, which outlines all
and postgraduate levels that have internship degrees. Students will acquire, understand of the ways you've been involved on-campus
and industry experience components. and apply essential professional skills that will and in the wider community. When you're job
The University of Waikato has close links with prepare them for the future workforce, while hunting, the practical skills and experience
many businesses and organisations that are allowing them to demonstrate their graduate that you've gained will help you stand out to
willing to host and work with students during knowledge to employers. prospective employers.
their studies.
 THE UNIVERSITY OF WAIKATO

 21
STU DY ABROAD
If you are an international student
studying at another university,
consider studying at Waikato for
one or two trimesters as a study
abroad student.
You will be part of a vibrant community of
students from all over the world who join
our university for a trimester or year. You will
have the opportunity to participate in student
clubs, live with local students, and explore our
beautiful country, all while receiving a world-
class University of Waikato education.

You may select papers (courses) from across
the University. Almost all papers are open to
study abroad students, making it easy to get the
credits you need. Study-abroad students often
complement papers within their discipline with
unique papers focusing on New Zealand and
Māori culture.

To apply as a study abroad student, you must:
• Have a minimum B grade average
 (equivalents vary by country) GAP YEAR STUDY ENGLISH + STUDY
• Meet English proficiency requirements EXPERIENCE ABROAD PROGRAMME
• Have completed at least one year of full-
 At the University of Waikato, enjoy the If you do not meet English proficiency
 time study and be currently enrolled at a
 recognised overseas tertiary institution typical 'Kiwi' first-year student experience. Live requirements, you can enrol in an English
 in one of our fully catered halls of residence, language programme and increase your
You may apply directly or use the services of a choose from hundreds of 100 level papers overall IELTS level by 0.5. The English language
study-abroad agency. Study-abroad students (courses), and participate in fun University- programme takes 8-10 weeks and is completed
pay a set fee that includes tuition, additional organised adventures. just prior to beginning your main trimesters.
charges and official transcript. The study-
abroad fee excludes costs such as insurance, For more information please visit
 Requirements waikato.ac.nz/go/studyabroad
accommodation, text books and field trips.
 Gap Year Student Experience students must:
 • Be at least 18 years old at time of
 enrolment
 • Live in one of the fully catered residence
 halls (Bryant Hall, Student Village, or
 College Hall)
 • Enrol in a minimum of 45 and maximum of
 60 credit points at 100 level
 • Meet New Zealand university entry
 requirements both for academics and
 English language

 For more information please visit
 waikato.ac.nz/go/gap-year
HOW TO APPLY

 INTERNATIONAL PROSPECTUS 2022 - 2023
 APPLICATION PROCESS

 1
 Choose your preferred degree. Explore our programmes on pages 28-78.
 For advice on your degree selection, email international@waikato.ac.nz

 2
 Check that you meet the academic and English language requirements
 (pages 80-86).
 If you aren't eligible, we may be able to provide you with a pathway programme.

 3
 Apply online at waikato.ac.nz/study/international/how-to-apply
 Or through one of the University's authorised overseas representatives.
 A full list is available at waikato.ac.nz/study/international/education-agents

 4
 Complete all sections of the online application form.

 5
 Complete any additional application requirements

 • Research degree applicants (PhD, MPhil, DHSc, DMA, EdD, SJD) are required to
 provide supplementary information, which can be found in the online application
 portal. Information on the PhD application process can be found on page 89.
RECOMMENDED DATES • The following programmes have additional prerequisites/entrance requirements
FOR APPLICATIONS and/or an additional selection process may apply: Bachelor of Computer Science,
 Bachelor of Design, Bachelor of Engineering (Hons), Bachelor of Laws, Bachelor
We do not have any deadlines but we would of Music, Bachelor of Social Work, Bachelor of Teaching, Graduate Diploma in
 Teaching, Postgraduate Diploma in Teaching, Master of Teaching and Learning.
like to make sure you can organise your student
 Please see the relevant qualification website for details.
visa, accommodation and flights (if applicable)
in time for our orientation programme.

The following are suggested dates for
submitting your application: STUDENTS STUDYING IN TAURANGA
• 1 December 2021 for A trimester 2022 Programmes and majors that are available on our Tauranga campus are listed on the relevant
• 2 May 2022 for B trimester 2022 programme pages. However, not all papers (within programmes) will be available across both
• 1 September 2022 for C trimester 2022 campuses and students may need to attend classes at both Hamilton and Tauranga campuses.

You can also submit an application for Students who study papers at both campuses may need to apply to Immigration New Zealand for
2023 now. a variation to the conditions of their student visa.

If you submit your application after these dates,
we will still process it as quickly as possible.
 THE UNIVERSITY OF WAIKATO

Some programmes start outside of the main
trimesters so please check the website in the
key information for each programme.

Note: Applying for a research degree generally
takes longer than applying for taught
programmes. Acceptance into a research
degree is also subject to the availability of an
appropriate supervisor.

 23
U N IVERSITY OF WAI KATO COLLEGE
English language and pathway programmes

The University offers pathway programmes for students who have not Programmes offered in
 Hamilton include:
gained direct entry to our undergraduate and postgraduate qualifications.
 • Certificate of Attainment in Foundation
 Studies (CAFS)
The University of Waikato College prides itself on providing a range of learning opportunities that
 • Certificate of University Preparation (CUP)
are research-informed, locally and internationally connected, dynamic and distinctive. Whether you
want to prepare for university study at undergraduate or postgraduate level, or improve your English, • Certificate of Attainment in English
 Language (CAEL)
the college has the right programmes. The college also supports international study groups in a range
of disciplines. • International Diploma (Business) - page 30
 • International Diploma (Computer Science)
 - page 30

ENGLISH LANGUAGE PREPARATION PROGRAMMES • Diploma in Postgraduate Preparation
 (Pre Masters) - page 27
FOR ENTRY TO UNIVERSITY • General English
Students who have an IELTS (Academic)*, TOEFL or Pearsons (PTE academic) examination score will
 • Group and study tours
enter an English language preparation course. Students who do not provide evidence of an external
examination will sit an English language placement test during the first week to determine the level
they may enter. For other tests that are accepted by the college visit Start online
pathways.waikato.ac.nz/admissions/entry-requirements For information about starting your studies
 online while you are located outside of
 New Zealand, please see page 10 and visit
 pathways.waikato.ac.nz

 LEVEL STARTED ENTRY REQUIREMENTS PATHWAY TO

 Certificate of Attainment in IELTS (Academic)* score of 4.0 overall, including 4.0 in the Certificate of Attainment in English
 English Language (CAEL): writing band and no less than 3.5 in the other bands. Language (CAEL): Level 5.
 Level 4

 Certificate of Attainment in IELTS (Academic)* score of 4.5 overall, including 4.5 in the Certificate of Attainment in English
 English Language (CAEL): writing band and no less than 4.0 in the other bands. Language (CAEL): Level 6.
 Level 5
 TOEFL iBT* score of 32-34 overall, with no less than 12 in the
 writing band.

 Certificate of Attainment in IELTS (Academic)* score of 5.0, including 5.0 in the writing University of Waikato Foundation Studies
 English Language (CAEL): band and no less than 4.5 in the other bands. programme with a B grade average.
 Level 6
 TOEFL iBT* score of 35 overall, with no less than 14 in the
 writing band.

 Certificate of Attainment IELTS (Academic)* score of 5.5 overall, including 5.5 in the Most University of Waikato bachelor
 in English Language (CAEL): writing band and no less than 5.0 in the other bands. degrees with a B grade average.
 Level 7
 TOEFL iBT* score of 46 overall, with no less than 14 in the
 writing band.

 Certificate of Attainment IELTS (Academic)* score of 6.0 overall, including 6.0 in the Most University of Waikato Postgraduate
 in English Language (CAEL): writing band and no less than 5.5 in the other bands. degrees, and some bachelor degrees, with a
 Level 8 B grade average.
 TOEFL iBT* score of 80 overall, with no less than 21 in the
 writing band.

*The IELTS (Academic) or TOEFL iBT results can be dated no older than 12 months before the intended start date.

Duration: 8-10 weeks per level (block). Fees (2021): NZ$5,300 per level (block).
FOU N DATION STU DI ES

 INTERNATIONAL PROSPECTUS 2022 - 2023
The University offers foundation programmes on the Hamilton campus for high school students who have not met
the academic requirements for entry into degree study. This programme is offered either as a standard (30 week/
two trimester) programme or an accelerated (15 week/one trimester) programme for better-prepared students.
Foundation Studies classes are shared with domestic students (except for English classes) which encourages international students to improve their
English and make local friends. Classes are held on the same campus as all degree programmes, which helps students to become familiar with the
campus and the way the University works.

STANDARD FOUNDATION STUDIES PROGRAMME
The course is made up of eight papers. Three Entry requirements (English) Compulsory papers
are compulsory and students choose the other
 • IELTS (Academic) score of 5.5 (with at • English (two papers)
five from a range of subjects, depending on their least 5.0 in the writing band); or
planned degree study. • Study Skills
 • iBT (Internet Based TOEFL) minimum score
 of 46 with a writing score of 14; or
Entry requirements Electives
 • B grade or better at Level 6 in the
(academic) Certificate of Attainment in English Accounting, Arts, Biology, Business Studies,
 Language; or Calculus, Chemistry, Critical Thought and
• Students must have completed a high
 school qualification from their home • PTE Academic overall score of 42 and no Expression, Mathematics and Statistics, Physics,
 country; or less than 36 for writing. Science, Social Sciences.
• 40 credits at NCEA level 2 with no fewer • All other evidence is considered on a
 than 12 credits in each of three university case-by-case basis.
 approved subjects, plus numeracy
 and literacy.

ACCELERATED FOUNDATION STUDIES PROGRAMME
The course is made up of four papers. One is Entry requirements (English): Compulsory paper
compulsory and students choose the other
 • IELTS (Academic) score of 5.5 (with at least • English
three from a range of subjects, depending on 5.5 in the writing band and no band less
their planned degree study. than a 5.0); or
 Electives
 • iBT (Internet Based TOEFL) minimum score
Entry requirements of 46 with a writing score of 18; or Accounting, Arts, Biology, Business Studies,
(academic) • B grade or better and a B grade in Writing Calculus, Chemistry, Critical Thought and
 at Level 6 in the Certificate of Attainment Expression, Mathematics and Statistics, Physics,
• Students with a stronger record of high
 in English Language; or Science, Social Sciences, Study Skills.
 school achievement from their home
 country may be able to apply for the • PTE Academic overall score of 42 and no
 shorter accelerated programme. less than 38 for writing.
• NCEA level 2 certificate with no
 fewer than 12 credits in each of three
 university approved subjects, plus
 numeracy and literacy.
 THE UNIVERSITY OF WAIKATO

 PROGRAMME INTAKE DURATION FEES(NZD)

 Standard Foundation Studies Intake(s): March/July/November Two trimesters Approximate
 programme If you start in July or November, you can fast-track your studies (full-time) programme cost (2022)
 waikato.ac.nz/go/cafs and finish in eight months by studying over the summer. (approx. 8-9 months) $23,560

 Accelerated Foundation Intake(s): March/July/November One trimester Approximate
 Studies programme (full-time) programme cost (2022)
 waikato.ac.nz/go/cafs (approx. 4 months) $11,780

 25
INTERNATIONAL DIPLOMA – BUSINESS OR COMPUTER SCIENCE

The International Diplomas Business Computer Science
combine the first year of the Providing direct-entry into the second year Providing direct-entry into the second year
 of the Bachelor of Business (see pages 39), of a Bachelor of Computer Science and
relevant bachelors degree with a this diploma is delivered in partnership with selected majors in the Bachelor of Science
 the Waikato Management School – a Triple (see page 47), this diploma is delivered in
programme of English Language, Crown accredited, internationally recognised partnership with the School of Computing
academic support, and development business school ranked in the top one percent and Mathematical Sciences. Students will gain
 worldwide. Students gain real-world experience practical experience in labs equipped with some
activities to provide you with while studying towards the Bachelor of Business of the most up-to-date, high tech, computing
 through the work-integrated learning project. facilities in New Zealand. Both degrees also
direct-entry to the second year include opportunities to work on projects with
 Progression
of the bachelors programme. New Zealand companies through the work-
 Successful completion of 120 points in the integrated learning project.
 International Diploma (Business) enables
International Diplomas are the perfect solution Progression
 students to progress to any majors offered
for students who narrowly missed out on
 in the Bachelor of Business at the University Successful completion of 120 points in the
meeting the criteria for direct entry to the
 of Waikato. International Diploma (Computer Science)
Bachelor of Business, Bachelor of Science or
 enables students to progress to the Bachelor
Bachelor of Computer Science programmes. English language entry requirements:
 of Computer Science (core) and the following
International Diplomas are available in Business
 An overall IELTS (Academic) score of 5.5 (with majors offered in the Bachelor of Science at the
and Computer Science and are recognised by all
 no less than 5.0 in any band) or equivalent. University of Waikato:
New Zealand universities.
 • Computer Science (Hamilton and Tauranga)
 • Data Analytics (Hamilton only)

 English language entry requirements:

 An overall IELTS (Academic) score of 5.5 (with
 no less than 5.0 in any band) or equivalent.

 Fees (NZD)
 International Diploma (Business) $27,300

 International Diploma (Computer Science)
 $28,875

 DID YOU KNOW?
 You can complete an International Diploma and
 your undergraduate degree in just three years.