Provision of Tenders Hired Plant and Minor Works on a Casual Basis
Page content transcription
If your browser does not render page correctly, please read the page content below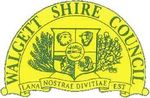 Provision of Tenders Hired Plant and
  Minor Works on a Casual Basis

                             RFQ 19/012

 Period: 1 July 2019 to 30 June 2020
 Offers Close:       12.00pm Tuesday 28th May 2019

          File Number: RFQ 19/012
          Methods of Lodgment:
                                    By Post:
                                    Tender Box PO Box 31
                                    Walgett NSW 2832

                                    By Facsimile:
                                    (02) 6828 1608

                                    By Hand:
                                    77 Fox Street Walgett
                                    NSW
          Contact Officer:          Greg Leersen
                                    Fleet Superintendent
                                    Ph: (02) 6828 6145
                                    Mb: 0428 216 182
Provision of Tender Hired Plant and Minor Works on a casual basis
1st July 2019 - 30th June 2020

                                     Contact Details

Company Name: ____________________________________________

Company ABN: _____________________________________________

Contact Person: ____________________________________________

Address                  Street _______________________________________

                         City_________________________________________

                         State __________________ Post Code____________

Postal Address                As Above   [
                                          G
                              P.O. Box ___________________________________
                                         r
                              City________________________________________
                                          a
                                          b
                              State _________________ Post Code____________
                                         y
                                         o
Contact Phone No. _________________________________________
                                         u
                                         r
                            r
Contact Email: _____________________________________________
                                         e
                                         a
                                         d
                                         e
                                         r                                    RFQ 19/012
      Walgett Shire Council                  May 2019                         Page 2
                                         '   Rev.1
Provision of Tender Hired Plant and Minor Works on a casual basis
1st July 2019 - 30th June 2020

                                                                        gg

                                                   TABLE OF CONTENTS

1.0     Introduction ........................................................................................................................... 4

  2.1      Relevant Documents ........................................................................................................ 5

  2.2      Method of Tendering ......................................................................................................... 5

  2.3      Site Inspection .................................................................................................................. 5

  2.4      Closing Date and Place for Offers ..................................................................................... 5

  2.5      Offer Contact Person ........................................................................................................ 5

3.0     Conditions of Tendering ........................................................................................................ 6

  3.1      General............................................................................................................................. 6

      3.1.1       Preamble ................................................................................................................... 6

      3.1.2       Project Information .................................................................................................... 7

      3.1.3       Relevant Documents ................................................................................................. 7

      3.1.4       Contractor's Responsibility ........................................................................................ 7

  3.2      Offer Submission Information............................................................................................ 7

      3.2.1       Offer Validity Period .................................................................................................. 7

      3.2.2       Offer Lodgment Requirements .................................................................................. 8

      3.2.3       Late Offers ................................................................................................................ 9

      3.2.4       'In-House 'Offer ......................................................................................................... 9

      3.2.5       Conforming, Non-Conforming and Informal Offers..................................................... 9

      3.2.6       Offer Evaluation and Selection .................................................................................. 9

      3.2.7       Post Offer Submissions ........................................................................................... 10

      3.2.8       Post Offer Negotiations ........................................................................................... 10

      3.2.9       Cost of Quoting ....................................................................................................... 10

      3.2.10      Contract Commencement Date

4.0                Conditions of Contract............................................................................................. 10

                                                                                                                                              RFQ 19/012
        Walgett Shire Council                                        May 2019                                                                 Page 3
                                                                     Rev.1
Provision of Tender Hired Plant and Minor Works on a casual basis
1st July 2019 - 30th June 2020

Provision of Tender Hired Plant and Minor Works on a casual basis
              1st July 2019 - 30th June 2020

      5.0      Chain of Responsibility Management

      6.       Safety..........................................................................................……………………11

      7     Environmental Protection .................................................................…………………...12

      8. Substitution of the Plant Item Offered for Hire ..................................……………………13

      9. Installation of Council Owned Equipment .........................................……………………13

      10. Damage to Property/Utilities.............................................................……………………13

      11. Equipment Inspection Procedures ..................................................……………………13

      12. Performance Assessment Criteria ..................................................……………………15

      Appendix A - Annexure to AS 4905-2002 ...................................................................... ………………..............16

      Appendix B-Technical Specifications .............................................................................. …………………………20

      Appendix C - Offer Forms ............................................................................................... ………………………….23

                                                                                                                                       RFQ 19/012
      Walgett Shire Council                                     May 2019                                                               Page 4
                                                                Rev.1
Provision of Tender Hired Plant and Minor Works on a casual basis
1st July 2019 - 30th June 2020

     1.0           Introduction
     Walgett Shire Council (Council) is a local government providing services to the
     towns of Walgett, Lightning Ridge and Collarenebri, villages including Carinda,
     Cumborah, Rowena and Burren Junction, and the surrounding rural areas. Council's
     Engineering Department manages roads and paths (sealed and unsealed),
     aerodromes, water supply, wastewater disposal, storm water/flooding control
     structures, solid waste collection and landfills, gravel pits, buildings, swimming
     pools, cemeteries, urban streetscape, parks and sporting fields, plant and vehicles,
     radio communication facilities and reserves.

     Council invites suitably qualified and experienced contractors (Tenderer's including
     Rural Landholders operating Plant with same capacity ) including Rural landholders
     operating Plant with same capacity to tender standing offers for the provision of
     minor works including, but not limited to vegetation control (slashing or spraying),
     pavement sweeping, plant/vehicle transport (float), and maintenance grading; or the
     supply of plant and vehicles for comprehensive use on Council managed
     construction sites, in accordance with the Conditions of Tendering contained in this
     document.

     2.0           Information for Tenderer's
     This offer is for Offer RFQ 19/012, provision of Hired Plant and Minor Works on a
     Casual Basis 1st July 2019 - 30th June 2020.

     The contract is a Standing Offer contract whereby the tenderer agrees with the
     Principal that it will supply services to the Principal, as and when Orders are placed,
     on the terms and conditions of the Purchase Order and subject to this Agreement.

     "Plant" shall be taken to mean any mobile machinery suitable for Local Government
     works.

     The works involve one or more of the following activities:

           •       Roadside or Area Slashing
           •       Formation and Shoulder Grading
           •       Earthworks and Pavement Construction
           •       Gravel Haulage
           •       Floating of Plant by Low Loader
           •       Comprehensive Hire of Plant to Council with Operator(s) for civil works
                   construction and/or maintenance activities
           •       "Dry" Hire of Plant to Council for civil works construction and / or
                   maintenance activities.

                                                                                               RFQ 19/012
               Walgett Shire Council                 May 2019                                  Page 5
                                                     Rev.1
Provision of Tender Hired Plant and Minor Works on a casual basis
1st July 2019 - 30th June 2020

     2.1       Relevant Documents
     The Offer documents for this project comprise this document including its
     appendices and documents referenced therein as follows:
        •      Information for Tenderers
        •      Conditions of Tendering
        •      Conditions of Contract
        •      Technical Specifications
        •      Offer Forms
     2.2    Method of Tendering
     Invited Offers in accordance with AS 4120

     2.3       Site Inspection
     Typical construction sites can be made available for inspection by the Tenderer prior
     to submitting an Offer for requested minor works. The Tenderer must allow for the
     site to be any public area in Walgett Shire.
     2.4       Closing Date and Place for Offers

                   Offers Close:       12.00pm, 28th May 2019

                   At:                 Tender Box

                                       Walgett Shire Council
                                       77 Fox Street
                                       (PO Box 31)
                                       WALGETT NSW 2832

                                       Facsimile: (02) 6828 1608

           2.5 Offer Contact Person

       Greg Leersen

       Fleet Superintendent Walgett Phone:                     (02)6828 6145
       Shire Council                Mobile:                    0428 216 182

                                           Email:              gleersen@walgett.nsw.gov.au
           All requests for information and advice are to be referred to this person only.

                                                                                             RFQ 19/012
            Walgett Shire Council                   May 2019                                 Page 6
                                                    Rev.1
Provision of Tender Hired Plant and Minor Works on a casual basis
1st July 2019 - 30th June 2020

     3.0        Conditions of Tendering

     3.1        General

     3.1.1 Preamble
     The Conditions of Tendering have been prepared in accordance with the obligations
     of the Principal contained in Australian Standard 4120, Code of Tendering, which
     sets out the ethics and obligations of the Principal and Tenderers in tendering in the
     construction industry.

     Tenderers and Principal shall comply with the requirements of AS 4120. In
     particular, attention is drawn to the obligations of Tenderers in the preparation and
     submission of their tender for this project.

     Without limiting the above obligations:-

        •      Tenderers shall not submit offers without a firm intention to proceed.
        •      Only one offer may be accepted from a tenderer at any one time - every
               offer accepted by Council will supersede every previous offer accepted
               from the same tenderer.
        •      Tenderers must not engage in any form of collusive practice.
        •      Any Tenderer who directly or indirectly canvasses support from an elected
               member or servant of the Council will be disqualified.

     By the lodgment of its offer with Walgett Shire Council, the tenderer affirms that it
     has not given, offered to give, nor intends to give at any time thereafter any
     inducement or reward, including any economic opportunity, future employment, gift,
     loan, gratuity, special discount, trip, favor or service to any employee, agent or
     subcontractor of Walgett Shire Council.

     If the tenderer is found to have offered any inducement or reward in accordance
     with the above, or is found to have committed corrupt conduct in accordance with
     the provisions of the Independent Commission Against Corruption Act, 1988 (NSW),
     the tenderer shall be disqualified and any resulting agreement shall be void.

     Tenderers should note that any offer of an inducement or reward to any employee
     or agent of Walgett Shire Council in connection with this Offer may constitute a
     criminal offence under the Crimes Act 1900 (NSW) and/or corrupt conduct under
     the Independent Commission Against Corruption Act, 1988 (NSW).

     It should be noted that in all contract documentation words importing a gender
     include every gender.

                                                                                              RFQ 19/012
            Walgett Shire Council               May 2019                                      Page 7
                                                Rev.1
Provision of Tender Hired Plant and Minor Works on a casual basis
 1st July 2019 - 30th June 2020

3.1.2 Project Information

       The works involve one or more of the following activities:
          •       Roadside or Area Slashing
          •       Formation and Shoulder Grading
          •       Earthworks and Pavement Construction
          •       Floating of Plant by Low Loader
          •       Comprehensive Hire of Plant to Council with Operator(s) for civil works
                  construction and/or maintenance activities
          •       "Dry" Hire of Plant to Council for civil works construction and / or
                  maintenance activities.
       The method of payment is by a Purchase Order Contract.

       3.1.3 Relevant Documents
        The contract documents for this project are:

       General Conditions of Contract (AS 4905 - 2002)*

       Appendix A - Annexure to General Conditions of Contract

       Appendix B - Technical Specifications

       Appendix C - Offer Forms
       * AS 4905-2002 is not printed as part of the contract documentation. Copies are
       available from SAI Global.
       3.1.4 Contractor's Responsibility
       It shall be the responsibility of the Contractor to ascertain all information relating to
       the services, the works and site conditions that may affect the progress or method
       of performing all services and works as specified within the scope of this Contract
       and to prepare for every contingency that may arise. It is further understood that
       just provision for these contingencies have been accounted for, implicitly or
       explicitly within the prices and rates submitted.
       3.2        Offer Submission Information
       3.2.1      Offer Validity Period
       Offers shall be valid for a period of 52 Weeks from 1st July 2019 to 30th June 2020
       or up until the time of expiry of the Tenderer's current Insurance Policies. In the
       event of the withdrawal of the offer prior to the expiration of this period, the
       Tenderer shall be liable for all costs, losses or damages suffered by the Principal
       by reason of that withdrawal.

                                                                                                   RFQ 19/012
               Walgett Shire Council                May 2019                                       Page 8
                                                    Rev.1
Provision of Tender Hired Plant and Minor Works on a casual basis
1st July 2019 - 30th June 2020

     3.2.2      Offer Lodgment Requirements

     Offers shall be submitted on the Forms and Schedules provided by the Principal
     in Appendix C, and shall be enclosed in a sealed envelope and the envelope
     marked legibly in block letters as follows:

                            Contract No. RFQ 19/012
                            Offer for:     Supply of Hired Plant and Minor Works on causal basis
                                          from 1st July 2019 - 30th June 2020
     And delivered by one of the following methods so as to be received by the
     Principal by

     12.00pm, on the Tuesday 28th May 2019.

      i) Delivered by hand or by courier to the:
                  Tender Box Walgett
                 Shire Council Administration
                 Office 77 Fox Street
                 WALGETT NSW 2832
                         or

      ii) Sent by facsimile to:

                 (02) 6828 1608.

                            or

      iii) Mailed addressed as follows:

                    PO Box 31
                    WALGETT NSW 2832

                                                                                                   RFQ 19/012
             Walgett Shire Council                   May 2019                                      Page 9
                                                     Rev.1
Provision of Tender Hired Plant and Minor Works on a casual basis
 1st July 2019 - 30th June 2020

3.2.3   Late Offers

        Late offer shall not be considered.

        3.2.4 'In-House' Offer
        Walgett Shire Council maintains and operates various plant and vehicles. All
        Council plant has hire rates, however not all are owned solely for commercial gain.
        The decision to use in-house plant will consider all factors.

        3.2.5 Conforming, Non-Conforming and Informal Offers
        Offers shall only be accepted from Tenderers that can provide acceptable
        arrangement for Workers Compensation, Personal Accident Insurance, Public
        Liability, and Comprehensive Insurance (Motor Vehicle and Plant) and satisfactory
        requirements for plants, truck and operators.
        Offers shall only be accepted from firms that have a valid ABN in the name of the
        Tenderer and are registered for GST.
        An offer which is non-conforming may be accepted or rejected at the Principal's
        sole discretion.
        Preference will be given to conforming offers.

        The Principal may determine that an Offer is non-conforming, at the Principal's
        sole
        Discretion if:
          •      It does not comply with all of the Offer Conditions.
          •      The Offer Form is not complete or does not include the required
                 attachments. (Only the Schedules relevant to the services being offered
                 need to be submitted)
          •      It includes conditions in addition to, or which vary from the Offer
                 Documents.
          •      The Tenderer has an unacceptable documented record of past
                 performance.

        3.2.6 Offer Evaluation and Selection
        Evaluation, negotiation and selection of offers shall be in accordance with the
        requirements of AS 4120, Code of Tendering. All accepted Offers will be empaneled
        and individual plant will be selected using the following evaluation criteria:
          • Price - 60%
          • Capability - 15%
          • Previous experience - 10%
          • Quality, Safety, Environmental and Chain of Responsibility Management – 10%
          • Timely delivery – 5%
        The Principal is not bound to accept the lowest, or any offer.

                                                                                              RFQ 19/012
              Walgett Shire Council                May 2019                                   Page 10
                                                   Rev.1
Provision of Tender Hired Plant and Minor Works on a casual basis
1st July 2019 - 30th June 2020

     3.2.7 Post Offer Submissions
     Post offer submissions shall not be accepted.
     3.2.8 Post Offer Negotiations
     The Principal shall not enter into any post offer negotiation with tenderers. An offer
     will either be accepted or rejected.
     3.2.9 Cost of Quoting
     All costs associated with offer preparation and submission shall be borne by the
     Tenderer.
     3.2.10 Contract Commencement Date
     An Offer shall be considered valid from 1st July 2019, being the time the Offer is
     empaneled. There shall be no Contract prior to the issue of a letter of acceptance.
     No work shall commence until an agreed Purchase Order Contract is issued by
     Council.
     4.0      Conditions of Contract
     The conditions of contract are AS 4905-2002 Australian Standard Minor works
     contract conditions (Superintendent administered) (AS 4905-2002). The full text of
     these conditions are not provided here, but can be obtained from SAI Global:
     Annexure to AS 4905-2002 contained in the above document shall be replaced with
     the Annexure in Appendix A of this Request for Offer.

                                                                                              RFQ 19/012
           Walgett Shire Council               May 2019                                       Page 11
                                               Rev.1
Provision of Tender Hired Plant and Minor Works on a casual basis
1st July 2019 - 30th June 2020

     5.0       Chain of Responsibility Management
     The contractor shall comply with Heavy Vehicle National Law (HVNL) in operation
     of heavy vehicles. The contractor is required to submit a Chain of Responsibility
     Management Plan covering the following topics;
              Mass: taking into account weighbridge availability, tippers loading by plant
               using scales/load cells, material density profiles and use of vehicles with load
               cells
              Dimension: taking into account standard limits, appropriate exemptions and
               permits required
              Speed: taking into account number of trips per day, distance travelled and
               time to complete trips in accordance with speed limits.
              Fatigue: taking into account distance/time to from site, length of work day
               and night shifts, foreseeable delays and potential for shift overrun
              Load restraint: taking into consideration types of vehicle and loads
              Vehicle Standards: taking into account maintenance schedules, defect
               reporting and heavy vehicle modifications.
     6. Safety
     The Contractor or any employee on site including the operator shall conform to the
     requirements of the Work Health & Safety Act 2011 & Work Health & Safety
     Regulations 2017. Failure to conform to such requirements will lead to immediate
     stand down of hired plant. All contractors and their employees working on Council
     sites shall wear the appropriate safety clothing and equipment as required.
     Provision of such equipment is the responsibility of the contractor"
     Contractor's employee who fails to wear or use the appropriate safety clothing and/or
     equipment shall not be permitted to enter the worksite or perform a work function until
     such time as he/she is correctly attired. All time lost by the employee or contractor as
     a result will be "without pay"."
     Contractors are also to ensure that all principals and employees under their control
     have undergone Council's internal induction training prior to being engaged,
     employed or used by Council. Action to be taken where instructions or standards are
     not followed

     6.1       The Contractor shall also ensure that:

     a) All drivers and operators comply with directions from, and instructions issued by,
     authorized inspectors of Safe Work NSW, and authorized Council representatives. All
     operators are also subject to comply with Councils operational and safety procedures
     and policies.
     b) The requirements of the Work Health and Safety Act 2011 and WHS Regulations
     2017 are met and a complying first-aid kit is provided and maintained on all items of
     plant.
     c) Safe working loads are clearly displayed on all lifting plant.
     c) Reversing buzzers fitted to plant are maintained in good working order at all times.
     d) Approved electrical warning signs (distances from power lines) are displayed in
     plant cabins.                                                                           RFQ 19/012
           Walgett Shire Council                   May 2019                                       Page 12
                                                   Rev.1
Provision of Tender Hired Plant and Minor Works on a casual basis
1st July 2019 - 30th June 2020

     e) All road going plant is fitted with an amber rotating beacon (or equivalent) in a
     prominent visible position on the plant. The rotating beacon shall be operating on all
     plant when stationary or operating on any Council construction or maintenance
     activity within a road reserve.
     f) Approved safety lifting hooks are fitted to all lifting plant.
     g) All machines used for lifting free loads must be fitted with pilot operated hose burst
     protection valves.
     7. Environmental Protection
     a. In undertaking its obligations the Contractor shall comply and cause its employees,
     agents and sub-contractors to undertake those obligations to comply with the
     requirements of the Protection of the Environment Operations Act 1997 (NSW).
     b. Environmental Management Assessment - Contractors are advised that it is
     mandatory that they submit Environmental Management Assessment documentation
     in their Expression of Interest.
     c. The Contractor will be required to complete an Environmental Management
     Assessment which is to be reviewed by a Council officer prior to works commencing.

                                                                                                 RFQ 19/012
         Walgett Shire Council                  May 2019                                         Page 13
                                                Rev.1
Provision of Tender Hired Plant and Minor Works on a casual basis
1st July 2019 - 30th June 2020

     8. Substitution of the Plant Item Offered for Hire
     The Contractor may substitute another plant item when the originally offered item of
     plant becomes unserviceable or is sold during or prior to the period of hire and
     providing that Council is notified in writing of the full details of the replacement plant
     item and the Supervisor determines the substitute plant item to be at least equivalent
     to the originally offered plant with the same rates for hire applying. The plant will then
     be assessed and given a priority ranking for future hiring which may vary from that of
     the original plant item.

     8.1 A substitution cannot be made for a machine that is unavailable by offering a more
     expensive machine, although the Contractor may offer it at the same rate as the
     unavailable item.

     8.2 In the case of major breakdown, substitution may be made under the above
     conditions providing the original plant will be returned to the job immediately repairs
     are completed
     9. Installation of Council Owned Equipment
     The Contractor shall permit Council to install equipment owned by Council to the
     Contractor's plant and shall ensure that the equipment when removed at Council's
     request is in good working condition. The Contractor is required to participate in any
     operator training required and to co-operate in the operation of any such equipment.
     Council will meet the cost of installation and removal of such equipment.
     10. Damage to Property/Utilities
     10.1 Property:
     The Contractor shall reinstate at his own expense, any damage to any property, if
     such damage, in the opinion of Council's Supervisor, was due to the negligence of the
     operator.
     10.2 Service Utilities:
     The Contractor shall be held liable for any damage caused to service utilities e.g.
     Telstra, Country Energy, gas, water or sewer, if such damage, in the opinion of
     Council's Supervisor, was due to the negligence of the operator.
     11. Equipment Inspection Procedures
     Council reserves the right to inspect and evaluate any equipment, accessories,
     attachments and combination units from the close of tenders until the end of the
     Term.
        1) Council will inspect and evaluate Equipment as follows:

        a) For pre-hire inspections, an inspector may contact the Contractor and
           make an appointment to inspect and evaluate its Equipment.
             On-hire inspections may be carried out at any time during the hire.
             Appointments will not be made with the contractor for these inspections.

                                                                                                  RFQ 19/012
         Walgett Shire Council                  May 2019                                          Page 14
                                                Rev.1
Provision of Tender Hired Plant and Minor Works on a casual basis
1st July 2019 - 30th June 2020

            Equipment that properly complies with the Equipment Requirements will
            receive a high evaluation. Equipment which is not in good condition or which
            does not have features required by Council will receive a lower evaluation.

        b) An initial inspection is carried out at no cost to the Contractor.

        c) The Contractor's failure to make Equipment available for inspection,
           whatever the reason, will result in the Equipment receiving the minimum
           evaluation score of 80. The reason for refusal of the inspection will be
           recorded on the Inspection Report.

        d) If Equipment is initially unavailable, the Contractor is responsible for advising
           the inspector when the Equipment will be available for inspection. The
           Equipment retains its default score of 100 for a period of up to 4 weeks after
           the initial contact. After this period, a minimum score of 80 will be applied
           until the initial inspection is carried out.

        e) The Contractor will not be charged for any inspections initiated by the
           Council.
        f) Any Equipment which fails inspection will be "defected" and removed from
           the Database. This "defected" Equipment will not be re-inspected and will not
           be available for hire to Council, until Council receives a $230 (GST inclusive)
           re-inspection fee. Following the re-inspection and the Equipment meeting the
           requirements, it will then be entered onto Council's Database at the
           appropriate ranking.

        g) Any Equipment with an evaluation score of 80 or less will not be available for
           hire.

            The Contractor must make an Operator available for the purpose of the
            inspection as and when required by Council.
        2) The Council has no obligation to hire any Equipment which in its opinion after
           inspection:

        a) Does not meet all inspection criteria, or
        b) Is not capable of carrying out the work, or
        c) Does not meet all applicable Statutory Requirements at the time the
           Equipment is required.

        3) Subject to other terms set out in this contract where the Council inspects
           Equipment in accordance with this section and the Equipment is classified:

        (a) acceptable, the Equipment will be allowed to remain on the Database, or
        (b) not acceptable, the Equipment will be removed from the Database.

                                                                                               RFQ 19/012
         Walgett Shire Council                  May 2019                                       Page 15
                                                Rev.1
12. Performance Assessment Criteria

       1. The Council may continually assess the performance of the Contractor using all
          information obtained from current assessments and previous hires.

       2. The following criteria will be used as a basis for assessing the Contractor's
          performance:

            (a) whether Equipment delivered to Council complies with relevant Equipment
                Requirements

            (b) evaluation scores given to the Contractor's Equipment

            (c) whether Operators provided by the Contractor meet Operator Competency
                Requirements

            (d) acceptable levels of productivity achieved

            (e) presentation of the Daily Time Sheet, including job numbers and description of
                work

            (f)   willingness to promptly respond to defects shown on the Inspection Reports

            (g) prompt transmission of Hired Equipment Certification to Council

            (h) being readily contactable by Council

            (i)   Work Health and Safety, Quality and Environmental performance

            (j)   compliance with the Conditions of Contract

            (k) Willingness to work in a co-operative manner and to provide a high level of
            customer service to Council at all times.

Walgett Shire Council                          May 2019                                   RFQ 19/012
                                               Rev.1                                      Page 16
Provision of Tender Hired Plant and Minor Works on a casual basis
1st July 2019 - 30th June 2020

                        Appendix A - Annexure to AS 4905-2002

        Annexure to AS 4905-2002 Australian Standard Minor works contract conditions
        (Superintendent administered) (AS 4905-2002) contained in AS 49005-2002 shall be
        replaced with the Annexure contained in this Appendix A.

Walgett Shire Council                    May 2019                                    RFQ 19/012
                                         Rev.1                                       Page 17
Provision of Tender Hired Plant and Minor Works on a casual basis
1st July 2019 - 30th June 2020

       ANNEXURE to the Australian Standard
       Minor works contract conditions (Superintendent Administered) AS
       4905-2002                                                                                Part A
                                                This Annexure shall be completed and issued as part of the
                                                tender documents and, subject to any amendments to be
                                                incorporated into the Contract, and shall be read as part of the
                                                Contract.
       Item

       1      Principal                         Walgett Shire Council
              (Clause 1)                        ABN: 88 769 076 385
       2      The Principal's address           77 Fox Street
                                                PO Box 31
                                                WALGETT NSW 2832
       3      The Contractor
              (Clause 1)
                                                ACN:                    ABN:
       4      The Contractor's address

5    Superintendent
                                          Director Engineering Services Walgett
      (Clause 1)
                                          Shire Council 77 Fox Street
6    Superintendent's Address
                                          PO Box 31
                                          WALGETT NSW 2832
                                          Phone: (02) 6828 6100         Fax: (02) 6828 1608
                                          As agreed on the Purchase Order Contract
7    (a) Date for practical completion
     (Clause 1)
     OR
     (b) period of time for practical
     completion
     (Clause 1)

    Walgett Shire Council                     May 2019                                                        RFQ 19/012
                                              Rev.1                                                           Page 18
Provision of Tender Hired Plant and Minor Works on a casual basis
1st July 2019 - 30th June 2020

     8     Contractor's security
            (a)   Form                         Retention moneys
            (Clause 3)
            (b) Amount or maximum              As agreed on the Purchase Order Contract
            percentage of contract sum
            (Clause 3)
            (c) If retention moneys,           10% until the limit in Item 8(b)
            percentage of each payment
            certificate
            (Clause 3)
            (d) Time for provision (except
            for retention moneys)
            (Clause 3)
     9     Amount of limit of indemnity for    The amount of the public liability insurance in Item 11
           damage to other property of the
           Principal
           (Subclause 10.1(a))
     10    The amount of contract works        Nil
           insurance cover
           (Clause 11)
     11    The amount of public liability      $20,000,000
           insurance cover in respect of
           any one occurrence shall not be
           less than
            (Clause 12)
     12    The time for giving possession      As agreed on the Purchase Order Contract
           of site to the contractor
            (clause 17)
     13    Liquidated damages
            (Subclause 20.5)
            (a)   Rate                         As agreed on the Purchase Order Contract
            (b)   Limit                        20% of the contract sum
     14    Delay damages, rate
            (Subclause 20.6)
     15    Defects liability period            As agreed on the Purchase Order Contract
            (Clause 21)
     16    Time for progress claims            On the 2nd and 4th Friday of each Month
            (Subclause 23.1)                   Invoices for progressive payment shall be submitted
                                               within seven (7) days of the end of work week.

          Walgett Shire Council               May 2019                                                   RFQ 19/012
                                              Rev.1                                                      Page 19
Provision of Tender Hired Plant and Minor Works on a casual basis
1st July 2019 - 30th June 2020

     17    The rate of interest on      7.0% per annum
           overdue payments
           (Subclause 23.4)
     18    Arbitration
                                        The person holding the position, for the time being, of
           (Subclause 27.3)             General Manager, Walgett Shire Council
           (a) The person to            Rules 5-18 of the Rules of the Institute of Arbitrators &
           nominate an arbitrator       Mediators Australia for the Conduct of Commercial
           (b)   Rule for arbitration   Arbitrations

  Walgett Shire Council                     May 2019                                                RFQ 19/012
                                            Rev.1                                                   Page 20
Provision of Tender Hired Plant and Minor Works on a casual basis
1st July 2019 - 30th June 2020

      CONDITIONS OF HIRE OF PLANT

                             Appendix B - Technical Specifications

    Walgett Shire Council                                            RFQ 19/012
                                           May 2019
                                                                     Page 21
                                           Rev.1
Provision of Tender Hired Plant and Minor Works on a casual basis
1st July 2019 - 30th June 2020

        ________________________ SPECIFICATIONS ________________________
        The Supplier shall complete all works as directed in accordance with the following general and project specific
        specifications. Suppliers may be directed to undertake work on a Purchase Order Contract in accordance with additional
        specifications and drawings where these requirements are within the capability of the plant and operator offered.
        It shall be deemed that in submitting an offer, the Supplier has made full and sufficient allowance for any costs associated
        with its compliance with the following general specifications within its rates and prices offered for all classes of site and
        both the general and relevant project specific specifications.
        Failure to comply with the requirements of the following general specifications will result in an unsatisfactory
        performance record being recorded against the supplier.

        General Specifications

             1)   All Plant is to be fitted with an operating UHF CB radio for two-way communication
             2)   At least one Plant on each site is to be fitted with a mobile phone with external antenna operating on the
                  Telstra Next G or a satellite network.
             3)   The drafting, review, or certification (12-month maximum validity) of Traffic Control Plans by the Principal shall
                  be at cost price with a minimum fee of $70.00 + GST to be paid by the Contractor
             4)   RMS Specification G2-C41 - General Requirements (available from www.rms.nsw.qov.au )
             5)   RMS Specification G10 - Traffic Management (available from www.rms.nsw.qov.au )
             6)   RMS Specification G22 - Work Health and Safety (available from www.rms.nsw.qov.au )
             7)   RMS Specification G36 - Environmental Requirements (available from www.rms.nsw.qov.au )
             8)   Walgett Shire Council Work Health & Safety Procedure (available from www.walqett.nsw.qov.au )

        Task Specific Specifications

        M20 - Maintenance Intervention & Investigatory Levels (Pavement)
        M30 - Maintenance Intervention & Investigatory Levels (Corridor)
        M50 - Maintenance Intervention & Investigatory Levels (Drainage)
        M60 - Maintenance Intervention & Investigatory Levels (Traffic Facilities)
        M200 Maintenance Rectification Requirements (Pavement)
        M211 Crack Sealing (Bituminous Surface)
        M220 Formation grading of unsealed roads
        M240 Shoulder grading M244 Earthworks
        for road rebuilding M250 Heavy Patching
        (Flexible Pavement)

    Walgett Shire Council                                                                                                 RFQ 19/012
                                                           May 2019
                                                                                                                          Page 22
                                                           Rev.1
Provision of Tender Hired Plant and Minor Works on a casual basis
1st July 2019 - 30th June 2020

         M290 Pavement Reconstruction (Bound and Unbound Material)
         M300 Maintenance Rectification Requirements (Corridor)
         M500 Maintenance Rectification Requirements (Drainage)
         M600 Maintenance Rectification Requirements (Traffic Facilities)
         M620 Maintenance of road safety barrier systems

         All above Specifications are available from www.rms.nsw.qov.au

    Walgett Shire Council                                                   RFQ 19/012
                                                        May 2019
                                                                            Page 23
                                                        Rev.1
Provision of Tender Hired Plant and Minor Works on a casual basis
1st July 2019 - 30th June 2020

                         Appendix C - Offer Forms

       ITEM               Description                Tick Box Where Tendered

       1                                                                           □

                                                                                   □
       2
       3                                                                           □

       4                                                                           □

       5                                                                           □

                                                                                   □
       6
       7                                                                           □

       8                                                                           □

       9                                                                           □

       10                                                                          □

       11                                                                          □

       12                                                                          □

       13                                                                          □

       14                                                                          □

       15
                                                                                   □
       16
                                                                                   □
       17

Offers may be submitted for all or any of the Following Hired Plant and/or Minor
Works

 Walgett Shire Council                                                                 RFQ 19/012   P
Provision of Tender Hired Plant and Minor Works on a casual basis
1st July 2019 - 30th June 2020

                                                   OFFER FORM

                                         The Supplier must complete and submit wth offer.

I, _________________________________________________________________________ (Print name)
of _______________________________________________________________ (Supplying organization)
located at ___________________________________________________________ (Business Address)
Australian Business Number (ABN): ____________________________________
having fully acquainted myself with the Offer Forms and accordingly the obligations and responsibilities of the
Contract, do hereby offer to supply the services, as invited by Walgett Shire Council, in accordance with the
requirements detailed in the Offer Documents, Specifications, and Submission Documents numbered 1 to _____ .

This offer shall remain valid for the period 1st July 2019 - 30th June 2020.

By submitting this offer the Supplier warrants and represents that it has made its own enquiries and investigations
and has obtained professional advice and all other relevant information so as to inform itself of all risks and
contingencies which may affect its offer price. The Supplier warrants and represents that it has included for all such
risks and contingencies in its offer prices.

       Signature of Tenderer: _______________

       Subscribed          and        declared          at:

            _________________________________________________________________________

       This: _____________________ Day of ___________________________ (Year) ______________

       Before me: ____________________________________________________________ (Print name)

                         Supply of Hire Plant on a casual basis for
  Standing Offer                                                    Supplier to Complete
                         1st July 2019 -30th June 2020

  Offer Number           RFQ 19/012                                                     Page Number:
  Council                Walgett Shire Council                                          Supplier's Initial
  Submission Date                                                                       Date

       Witness: ______________________________________________________________ (Signature)
       (Justice of the Peace or authorized person)
Provision of Tender Hired Plant and Minor Works on a casual basis
1st July 2019 - 30th June 2020

                                          STATUTORY DECLARATION ON
                                    NON-COLLUSIVE TENDER DECLARATION
                                                 The Supplier must complete and submit with tender

          I,   (Print name),

          of (Tendering Organisation),
          do hereby solemnly declare and affirm the following ;

          1.   I hold the position of ________________________ , and am duly authorised by the tendering organisation to
               lawfully proclaim the following and, after having made due inquiry believe the following to be completely accurate
               to the best of my knowledge.

          2.   Neither the Tenderer nor the Tenderer's Agents or Servants have entered into any contract or agreement to
               offer payment of any kind to a trade association, representative of the Superintendent or representative of the
               Principal in the event of a winning tender by this Organisation.

          3.   Neither the Tenderer nor the Tenderer's Agents or Servants have had any knowledge of the price of tenders
               submitted by its competitors prior to their acceptance nor did the Tenderer furnish the price of the enclosed
               tender to any source external to the Tendering Organisation prior to its submission.

          4.   Neither the Tenderer nor the Tenderer's Agents or Servants have entered into any contract or agreement to
               offer payment of any kind to an unsuccessful Tenderer in the event of a winning tender.

          5.   The Tenderer is not aware of any facts which would affect the decision of the Principal in accepting the tender
               nor has the Tenderer attempted to acquire information relevant to the tender award process by soliciting the
               Principal, the Superintendent or their Representative's Agents or Servants.

          6.   Neither the Tenderer nor the Tenderer's Agents or Servants have entered into any agreement with other
               Tenderers or third party, which results in a payment of unsuccessful tenderers fees.

          7.   The contents of this document are true and correct to the best of my knowledge and in no way have been written
               under duress of any form.

          I make this solemn declaration as to the matter aforesaid, according to the law in this behalf made, and subject to
          the punishment by law provided for any willfully false statement in any such declaration.

          Signature of Tenderer: ___________________________________________________________

          Subscribed and declared at: ______________________________________________________

          This: _____________________ Day of ___________________________ (Year) ______________

          Before me: ____________________________________________________________ (Print name)

          Witness: ______________________________________________________________ (Signature)
          (Justice of the Peace or authorised person)

      Standing Offer           Supply of Hire Plant on a casual basis for Supplier to Complete
                               1st July 2019 - 30th June 2020

      Offer Number             RFQ 19/012                                             Page Number:
      Council                  Walgett Shire Council                                  Supplier's Initial
      Submission Date                                                                 Date

   Walgett Shire Council                               May 2019                                                      RFQ 19/012
                                                       Rev.1                                                         Page 26
Provision of Tender Hired Plant and Minor Works on a casual basis
1st July 2019 - 30th June 2020

       _________________________ INSURANCES _________________________
                                               The Supplier must complete and submit with tender

     The following insurances will be required. The Tenderer shall attach a copy of a certificate of currency or similar
     evidence that it currently holds such insurances and that they meet the following requirements:

      1)   Workers Compensation
     Workers Compensation Insurance or Personal Accident and Illness Insurance. The Contractor shall effect a Workers
     Compensation Policy pursuant to the NSW Workers Compensation and Injury Management Act 1998 covering any
     liability, loss, claim, demand, suit or proceeding, cost and expense arising at common law or under any statute or other
     legislative provision relating to Workers Compensation as a result of personal injury to or death of any person employed
     by the Contractor.

     2) Personal Accident Insurance

     In the case of owner-operator contractor, the Contractor shall effect a Personal Accident insurance policy covering
     any and all claims, demands, actions and proceedings whatsoever in relation to the personal injury or death of the
     Contractor and made by the Contractor, his legal representatives, heirs or assigns

      3)   Public Liability Insurance
     Insurance against the death or injury to any third party or parties or loss of or damage to any property including loss of
     use of property whether it is damaged or not whatsoever caused during the course of the contract. The policy shall
     contain a cross liability clause and a "principal's clause" and shall have a limit of indemnity of not less than
     $20,000,000 for anyone occurrence, but shall be unlimited in the aggregate.

      4)   C o m p r e h e n s i ve I n s u r a n c e (Motor Vehicle and Plant)
     In the case of any motor vehicle used in the performance of the contract, a Motor Vehicle Insurance covering accidental
     damage, fire and theft. The policy sum shall be for a sum not less than the full market value of the vehicle. In addition,
     where such vehicles are registered vehicles, (a) insurance against any injury to a third party or parties under
     Compulsory Third Party Insurance as required by the NSW Motor Accidents Act 1988, and (b) insurance against loss of
     or damage to any property whatsoever caused by the use of the vehicle when being driven by the Supplier, its employees
     or any person not employed by the Supplier. The policy shall have a limit of indemnity of not less than $20,000,000 and
     shall be extended to include "CTP Gap Coverage Endorsement" cover and shall note the interest of the Principal as an
     insured. Where such vehicles (Plant) are unregistered, any damage as a result of the plant being used as a "tool of
     trade" is to be covered by either an extension of the Supplier's Comprehensive Motor Vehicle Insurance or the liability
     endorsed onto the Supplier's Public Liability Insurance.

                              Supply of Hire Plant on a casual basis for
      Standing Offer                                                     Supplier to Complete
                              1st July 2019 - 30th June 2020

      Offer Number            RFQ 19/012                                                     Page Number:
      Council                 Walgett Shire Council                                          Supplier's Initial
      Submission Date                                                                        Date

   Walgett Shire Council                                 May 2019                                                       RFQ 19/012
                                                         Rev.1                                                          Page 27
Provision of Tender Hired Plant and Minor Works on a casual basis
1st July 2019 - 30th June 2020

                                 ENVIRONMENTAL MANAGEMENT PLAN
                                             The Supplier must complete and submit with tender

   Contractors are advised that it is mandatory that they submit an Environmental Management Plan in their Offer. The
   Contractor will be required to maintain their Environmental Management Plan, and advise Council whenever this plan is
   changed or in any way altered. The Council reserves the right to terminate a Contract arising from this Offer if the
   Environmental Management Plan used by the Contractor is not followed, or if the Environmental Management Plan is altered
   without the approval of the Council.

   To assist Contractors for the purpose of this Offer the information you provide should include but not necessarily limited to
   the following:
   1. dispose of product and waste,
   2. the recycling of product and waste if any,
   3. environmental initiatives taken by you to ensure ecological sustainability.

   (Contractors are invited to attach supporting evidence and/or documents):

     Standing Offer        Supply of Hire Plant on a casual basis for Supplier to Complete
                           1st July 2019 - 30th June 2020

     Offer Number          RFQ 19/012                                                   Page Number:
     Council               Walgett Shire Council                                        Supplier's Initial
     Submission Date                                                                    Date

   Walgett Shire Council                              May 2019                                                      RFQ 19/012
                                                      Rev.1                                                         Page 28
Provision of Tender Hired Plant and Minor Works on a casual basis
1st July 2019 - 30th June 2020

                                     SAFETY MANAGEMENT PLAN

                                             The Supplier must complete and submit with tender

   Contractors are advised that it is mandatory that they submit a Safety Management Plan in their Offer of Hire. The
   Contractor will be required to maintain their Safety Management Plan, and advise Council whenever this plan is changed
   or in any way altered. The Council reserves the right to terminate a Contract arising from this Offer if the Safety
   Management Plan used by the Contractor is not followed, or if the Safety Management Plan is altered without the
   appropriate notification to Council.

   To assist Contractors for the purpose of this Offer the information you provide should include but not necessarily be limited
   to the operational processes you would follow in relation to safe work practice. They may include standard procedures,
   records maintained, Workplace Health and Safety Plan and also reports that will be provided to Council. (Contractors are
   invited to attach supporting evidence):

       Standing Offer        Supply of Hire Plant on a casual basis for Supplier to Complete
                             1st July 2019 - 30th June 2020

       Offer Number          RFQ 19/012                                                   Page Number:
       Council               Walgett Shire Council                                        Supplier's Initial
       Submission Date                                                                    Date

   Walgett Shire Council                              May 2019                                                      RFQ 19/012
                                                      Rev.1                                                         Page 29
Provision of Tender Hired Plant and Minor Works on a casual basis
1st July 2019 - 30th June 2020

                      CHAIN OF RESPONSIBILITY MANAGEMENT PLAN

                                          The Supplier must complete and submit with tender

Contractors are advised that it is mandatory that they submit a Chain of Responsibility Management Plan in their Offer of
Hire. The Contractor will be required to maintain their Chain of Responsibility Management Plan and advise Council
whenever this plan is changed or in any way altered. The Council reserves the right to terminate a Contract arising from
this Offer if the Chain of Responsibility Management Plan used by the Contractor is not followed or is altered without the
appropriate notification to Council.

To assist Contractors for the purpose of this Offer the information you provide should include but not necessarily be limited
to the Risk Assessment, Mass, Oversize, Speed, Fatigue and Load management controls for all site personnel to follow to
ensure that compliance is achieved with regards to HVNL They may include standard procedures, records maintained, and
also reports that will be provided to Council. (Contractors are invited to attach supporting evidence):

  Standing Offer        Supply of Hire Plant on a casual basis for Supplier to Complete
                        1st July 2019 - 30th June 2020

  Offer Number          RFQ 19/012                                                   Page Number:
  Council               Walgett Shire Council                                        Supplier's Initial
  Submission Date                                                                    Date
Provision of Tender Hired Plant and Minor Works on a casual basis
  1st July 2019 - 30th June 2020

1 - Schedule of Prices: Load & Haul Gravel >50T Capacity per                                           Expiry Date of PL Insurance:
Vehicle                                                                                                Expiry Date of Offer:

Loading:                                                                 $/Tonne (EXCLUDING GST)

  Lead         Pricelu       Lead           Price                Lead           Price           Lead              Price         Lead            Price
  (km)       ($/Tonne)       (km)        ($/Tonne)               (km)        ($/Tonne)          (km)           ($/Tonne)        (km)         ($/Tonne)
                                    20                                  43                             66                               89
                                    21                                  44                             67                               90
                                    22                                  45                             68                               91
                                    23                                  46                             69                               92
   0-5                              24                                  47                             70                               93
                                    25                                  48                             71                               94
                                    26                                  49                             72                               95
                                    27                                  50                             73                               96
                                    28                                  51                             74                               97
                                    29                                  52                             75                               98
  5-10                              30                                  53                             76                               99
     11                             31                                  54                             77                              100
   12                               32                                  55                             78                              101
   13                               33                                  56                             79                              102
   14                               34                                  57                             80                              103
   15                               35                                  58                             81                              104
   16                               36                                  59                             82                              105
   17                               37                                  60                             83                              106
   18                               38                                  61                             84                              107
   19                               39                                  62                             85                              108
                                    40                                  63                             86                              109
                                    41                                  64                             87                              110
                                    42                                  65                             88                              111

  (1) All RATES EXCLUDING GST

  Contract          Supply of Hire Plant on a casual basis for                           Page Number:
                    1st July 2019 - 30th June 2020

  Contract Number   RFQ 19/012                                                           Supplier
  Council           Walgett Shire Council                                                Supplier's Initial
  Submission Date                                                                        Date
Provision of Tender Hired Plant and Minor Works on a casual basis
1st July 2019 - 30th June 2020

 2 - Schedule of Prices: Unit Rates for LOADER                                                Office Use Only

                                                                                              Expiry date of PL Insurance

                                                                                              Expiry date of offer

Plant/Vehicle Description                                                    Prices (Excluding GST)

No. of          Manufacture,   Attachments                Rated      CCF     Rated        Hire per Hour Hire per Week Establishment   to Min Charge $ ' '
Units on        Model & Year                              Engine     Class   Payload                                  Site (1)
Offer                                                     Power                                                      $/km

    (1)
         Paid once only per Purchase Order Contract calculated using an agreed distance to the Project Site.
          (2)
                 Contractor to provide all things necessary for the efficient operation of the plant item in accordance with all relevant
        Specifications including, but not limited to: Temporary Traffic Control, transport of employees to the Project Site, and all
        consumables required by the plant item. No payment made for when a plant item is stood down, such as due to wet weather and
        mechanical defect. In other time contractors will be notified in advance (48 hrs) for stood down time, the minimum charge will not be
        applied.
Provision of Tender Hired Plant and Minor Works on a casual basis
     1st July 2019 - 30th June 2020

                                                                                                          Office Use Only
3 - Schedule of Prices: Unit Rates for WATER CART < 15,000L

Capacity
                                                                                                          Expiry date of PL Insurance

                                                                                                          Expiry date of offer

Plant/Vehicle Description                                            Prices (Excluding GST)

No. of Units Manufacture,    Attachments        Rated     CCF        Capacity of Operation     with Operation       with                         Establishment to  Min
on offer     Model & Year                       Engine    Class      Tank        Operator*2*        Operator*2*            Dry Hire $ Dry Hire $ Site *1*         Charge
                                                Power                                                                                                            $*4>
                                                                                       $ Hr.              $ Week              Hr     Week           $/km

          (1)
             Paid once only per Purchase Order Contract calculated using an agreed distance to the Project Site.
         *2* Contractor to provide all things necessary for the efficient operation of the plant item in accordance with all relevant Specifications
         including, but not limited to: Temporary Traffic Control, transport of employees to the Project Site, and all consumables required by the
         plant item. No payment made for when a plant item is stood down, such as due to wet weather and mechanical defect. In other time
         contractors will be notified in advance (48 hrs) for stood down time, the minimum charge will not be applied.
         (4)
             Paid only when Purchase Order Contract calculated using Rates is less than this amount.

                        Supply of Hire Plant on a casual basis for
   Contract             1st July 2019 - 30th June 2020                                         Page Number:
   Contract Number      RFQ 19/012                                                             Supplier
   Council              Walgett Shire Council                                                  Supplier's Initial
   Submission Date                                                                             Date
Provision of Tender Hired Plant and Minor Works on a casual basis
     1st July 2019 - 30th June 2020

                                                                                                               Office Use Only
  4 - Schedule of Prices: Unit Rates for WATER CART >15,000L and

  25,000 Capacity
                                                                                                               Expiry date of PL Insurance

                                                                                                               Expiry date of offer

Plant/Vehicle Description                                                Prices (Excluding GST)

No. of Units Manufacture,      Attachments       Rated      CCF          Capacity of Operation      with Operation         with                         Establishment to  Min
on offer     Model & Year                        Engine     Class        Tank        Operator*2*         Operator(2)              Dry hire $ Dry Hire $ Site (1)
                                                                                                                                                                         Charge
                                                 Power                                                                                                                   $
                                                                                            $ Hr.              $ Week                Hr      Week             $/km

          (1)
                Paid once only per Purchase Order Contract calculated using an agreed distance to the Project Site.
                (2)
                         Contractor to provide all things necessary for the efficient operation of the plant item in accordance with all relevant
              Specifications including, but not limited to: Temporary Traffic Control, transport of employees to the Project Site, and all consumables
              required by the plant item. No payment made for when a plant item is stood down, such as due to wet weather and mechanical defect.
              In other time contractors will be notified in advance (48 hrs) for stood down time, the minimum charge will not be applied.
          (4)
               Paid only when Purchase Order Contract calculated using Rates is less than this amount.

                            Supply of Hire Plant on a casual basis for
     Contract               1st July 2019 - 30th June 2020                                            Page Number:
     Contract Number        RFQ 19/012                                                                Supplier
     Council                Walgett Shire Council                                                     Supplier's Initial
     Submission Date                                                                                  Date
Provision of Tender Hired Plant and Minor Works on a casual basis
     1st July 2019 - 30th June 2020

                                                                                                           Office Use Only
 5 - Schedule of Prices: Unit Rates for WATER CART                                >25,000L

 Capacity
                                                                                                           Expiry date of PL Insurance

                                                                                                           Expiry date of offer

Plant/Vehicle Description                                            Prices (Excluding GST)

No. of Units Manufacture,    Attachments        Rated     CCF        Capacity of Operation      with Operation       with                         Establishment to  Min
on offer     Model & Year                       Engine    Class      Tank        Operator(2)         Operator*2*            Dry hire $ Dry Hire $ Site (1)
                                                                                                                                                                   Charge
                                                Power                                   $ Hr.              $ Week                                    $/km         $
                                                                                                                               Hr    Week

       (1)
             Paid once only per Purchase Order Contract calculated using an agreed distance to the Project Site.
             (2)
              Contractor to provide all things necessary for the efficient operation of the plant item in accordance with all relevant Specifications
           including, but not limited to: Temporary Traffic Control, transport of employees to the Project Site, and all consumables required by
           the plant item. No payment made for when a plant item is stood down, such as due to wet weather and mechanical defect. In other time
           contractors will be notified in advance (48 hrs) for stood down time, the minimum charge will not be applied.
       (4)
           Paid only when Purchase Order Contract calculated using Rates is less than this amount.

                        Supply of Hire Plant on a casual basis for
   Contract             1st July 2019 - 30th June 2020                                          Page Number:
   Contract Number      RFQ 19/012                                                              Supplier
   Council              Walgett Shire Council                                                   Supplier's Initial
   Submission Date                                                                              Date
Provision of Tender Hired Plant and Minor Works on a casual basis
       1st July 2019 - 30th June 2020

                                                                                                       Office Use Only
 6 - Schedule of Prices: Unit Rates for GRADER 12' MOULDBOARD

                                                                                                       Expiry date of PL Insurance

                                                                                                       Expiry date of offer

Plant/Vehicle Description                                                                         Prices (Excluding GST)

No. of      Manufacture, Model & Attachments                             Rated   Engine Size /    CCF Class       Establishment   to Operation     with Min Charge $ * *
Units on    Year                                                         Power          Weight                    Site (1)           Operator*2*
Offer                                                                                                             $/km               $/Hr

           (1)
                Paid once only per Purchase Order Contract calculated using an agreed distance to the Project Site.
                 (2)
                 Contractor to provide all things necessary for the efficient operation of the plant item in accordance with all relevant
               Specifications including, but not limited to: Temporary Traffic Control, transport of employees to the Project Site, and all
               consumables required by the plant item. No payment made for when a plant item is stood down, such as due to wet weather and
               mechanical defect. In other time contractors will be notified in advance (48 hrs) for stood down time, the minimum charge will not
               be applied.
           (4)
               Paid only when Purchase Order Contract calculated using Rates is less than this amount.
                            Supply of Hire Plant on a casual basis for
       Contract             1st July 2019 - 30th June 2020                                       Page Number:
       Contract Number      RFQ 19/012                                                           Supplier
       Council              Walgett Shire Council                                                Supplier's Initial
       Submission Date                                                                           Date
CONTRACT DOCUMENT
   PROVISION OF HIRED PLANT AND MINOR WORKS ON A
   CASUAL BASIS- 1st July 2019 - 30th June 2020- WALGETT

                                                                                                         Office Use Only
 7 - Schedule of Prices: Unit Rates for GRADER 14' MOULDBOARD

                                                                                                         Expiry date of PL Insurance

                                                                                                         Expiry date of offer

Plant/Vehicle Description                                                                            Prices (Excluding GST)

                                                                                                                                                                        1
No. of          Manufacture, Model & Attachments                         Rated   Engine Size /       CCF Class        Establishment   to Operation     with Min Charge $ '
Units on        Year                                                     Power          Weight                        Site (1)           Operator*2'
Offer
                                                                                                                      $/km              $/Hr

    (1)
          Paid once only per Purchase Order Contract calculated using an agreed distance to the Project Site.
          (2)
                   Contractor to provide all things necessary for the efficient operation of the plant item in accordance with all relevant Specifications
        including, but not limited to: Temporary Traffic Control, transport of employees to the Project Site, and all consumables required by the plant
        item. No payment made for when a plant item is stood down, such as due to wet weather and mechanical defect. In other time contractors will be
        notified in advance (48 hrs) for stood down time, the minimum charge will not be applied.
    (4)
        Paid only when Purchase Order Contract calculated using Rates is less than this amount.

                            Supply of Hire Plant on a casual basis for
     Contract               1st July 2019 - 30th June 2020                                       Page Number:
     Contract Number        RFQ 19/012                                                           Supplier

     Council                Walgett Shire Council                                                Supplier's Initial
     Submission Date                                                                             Date