Recognizing Futile Care in Veterinary Medicine
Page content transcription
If your browser does not render page correctly, please read the page content below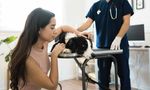 BEYOND THE CLINIC

BEYOND THE CLINIC

Recognizing Futile Care in
Veterinary Medicine
Kate Boatright, VMD

        Consider the case of a 17-year-old domestic shorthair       experiencing," he says. "We went into [the study]
        cat with chronic kidney disease (CKD) hospitalized for      thinking it was a more isolated problem." Instead, the
        diuresis and supportive care. After 3 days on               survey found that 99% of veterinarian respondents—
        intravenous fluids, antiemetics, and appetite stimulants,   the majority of whom were board-certified specialists—
        the kidney values are unchanged. The pet has not eaten      believe that futile care occurs in veterinary medicine,
        in over a week and spends most of its day in lateral        and 85% stated they had experienced a case of futile
        recumbency, only lifting its head occasionally when the     care within the previous year.1
        owner visits. Despite the cat's condition and grave
        prognosis, the owner wants to continue hospitalization      "The near unanimity in people's experiences points to
        and is considering placement of a feeding tube to           this being a profession-wide problem," says
        provide nutrition.                                          Dr. Peterson. Because of the amount of distress caused
                                                                    by these situations, learning to recognize and navigate
        Cases like this are distressing for all involved—the        situations of futile care is important to improving
        patient, the pet owner, the veterinarian, and the           mental health and wellbeing for veterinary professionals.
        veterinary team members who are cage-side providing         A common language is needed to facilitate discussions
        care in futile situations. In a profession with continued   around futile care and find ways to support patients,
        technological advances in diagnostic and treatment          pet families, and veterinary professionals.
        options for our patients, we may not find ourselves
        asking the question of whether we can do something,
        but whether we should.                                      WHAT IS FUTILE CARE?
                                                                                                                                antoniodiaz/shutterstock.com

                                                                    Dr. Peterson shared a personal case of a German
        But are cases of futile care actually common in             shepherd dog with megaesophagus that was repeatedly
        veterinary medicine? A recent study in the Journal of       hospitalized for aspiration pneumonia. As presentations
        the American Veterinary Medical Association sought to       increased in frequency and hospitalizations increased in
        answer this question.1 Nathan Peterson, DVM,                length, he advised the client that the pet would
        DACVECC, associate clinical professor at Cornell            eventually die from aspiration pneumonia. Despite this,
        University and one of the study's authors, shared his       the owner elected to place the dog on a ventilator
        surprise in the results. "It was a problem I knew I was     during a severe episode. "[This] went against everything

8   JANUARY/FEBRUARY 2023       todaysveterinarypractice.com

BEYOND THE CLINIC

I thought was right at the time," Dr. Peterson says. The
dog did survive the ventilator but was euthanized a
week later.                                                          It is imperative that all members
While a case such as this or the cat that is
                                                                         of the veterinary team not
nonresponsive to treatment for CKD may be easy to                         only are able to recognize
recognize as futile, other cases can be challenging,                    cases as futile but learn how
especially in the absence of a standard definition. The
study authors propose the following: "Futile care occurs                to successfully communicate
when the continuation of current treatment or                                with these owners.
institution of new treatment is not expected to alter the
clinical course of the patient, even if such treatment
confers some benefit to the owner."1

Dr. Peterson notes that the authors "expected this to be     a disconnect between the owner's understanding of the
an inpatient problem. [We were] surprised by how             diagnosis and prognosis in relationship to the team's
many people saw this as an outpatient problem." This         understanding of the family's circumstance, beliefs, or
raises the question of whether futile care can truly         goals." Questions about the client's goals for the pet,
occur in an outpatient setting or if it is being equated     their understanding of the current diagnosis and
with palliative and hospice care by some veterinarians.      treatment, and their beliefs about end-of-life care and
The key distinction between palliative or hospice care       euthanasia are essential. Exploring these answers with
and futile care is whether the patient can benefit from      the owner can be a powerful tool to find common
the care being delivered.                                    ground with the client and move forward together in
                                                             making patient care decisions.
"Palliative care is care aimed at improving quality of
life," says Marie Holowaychuk, DVM, DACVECC, a               While empathy is essential in these conversations,
mental health and wellbeing advocate. "Hospice care          Dr. Peterson stresses the importance of honesty as well.
focuses on comfort and quality of life at the end of life.   He finds that many veterinarians are "reluctant to
I believe that veterinarians often conflate futile care      verbalize suffering to an owner," but notes that as
with any care that is not going to change a patient's        veterinary professionals, we are trained to recognize
outcome, which is not the true definition."                  subtle signs of suffering that clients may not. "If you
                                                             think a pet is suffering, you must explicitly state this,"
Dr. Holowaychuk recommends 2 questions to help               he advises. This honesty may help a client to realize the
determine if a case is futile: "Has medical treatment not    true severity of their pet's condition.
been useful in the last 100 cases I've seen or read about?
And is this medical treatment likely to result in total      Dr. Holowaychuk shares the concept of "Wish, Worry,
dependence on intensive medical care?" If the answer to      Wonder" from the Serious Illness Conversation Guide
one or both questions is yes, the situation is futile.       in human medicine2: "I wish aligns with the family's
                                                             hopes. I worry allows the team to communicate their
                                                             truthful concerns in the situation. I wonder is a gentle
CARING FOR CLIENTS                                           way to make a different suggestion or recommendation.
Even when care is recognized as futile by the veterinary     For example, 'I wish we could stop the growth of
team, decisions to continue treatment ultimately             Fluffy's cancer. I worry that Fluffy's condition is going
belong to the pet owner. It is imperative that all           to worsen soon. I wonder if we can start to discuss the
members of the veterinary team not only are able to          option of euthanasia.'"
recognize cases as futile but learn how to successfully
communicate with these owners. "Compassion,                  In many situations of futile care, repeated conversations
empathy, and patience are key amidst these emotionally       are needed. These conversations do not need to be
charged situations," says Dr. Holowaychuk.                   restricted to veterinarian and owner. In fact, it may be
                                                             useful to enlist the help of others in carrying on these
"Goals of care conversations are incredibly important        discussions, including veterinary team members and
in these situations," she continues. "Very often there is    close friends or family if the client has a support system.

                                                                todaysveterinarypractice.com     JANUARY/FEBRUARY 2023      11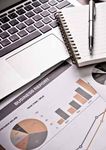 BEYOND THE CLINIC

                                            Listening to and participating in
                                           client communication can help the
                                            team to understand the owner's
                                            decisions and increase empathy
                                               and sympathy for the owner.

                                    One underutilized resource in veterinary medicine is the use of a veterinary social
                                    worker or licensed counselor. These individuals can be especially helpful in
    Practice                        navigating situations of futile care for both the clients and veterinary team. While
  Management                        some veterinarians may recommend a grief counselor or pet loss support for clients
                                    following the death of a pet, these resources can sometimes be used prior to a pet's
     Series:                        death to help the owner navigate the decision-making process and begin to let go.

    Finance,
   Inventory                        CARING FOR THE TEAM
                                    Cases of futile care create moral distress for veterinary professionals, who know
  Management                        that continued care is of no benefit to the patient—and may actually prolong
 and Leadership                     patient suffering—but are directed to continue treatment. Moral distress is
                                    defined as "the experience of knowing the right thing to do while being in a
    (3 hours of CE each)
                                    situation where it is nearly impossible to do it."3 It is one factor that contributes to
  Don't miss this comprehensive     the mental health challenges that are widely recognized in both veterinarians and
Practice Management Certificate     veterinary nurses in the profession.4 Thus, it is essential that in conversations
    series detailing budgeting,     about futile care, we discuss ways to support veterinarians and team members.
    advanced problem solving,
      inventory management,         Dr. Peterson has seen first-hand the stress that futile care cases can place on team
 leadership strategies and more.    members. "The real motivation for pursuing this [research] was looking at the
  Upon completion, you'll gain a    effect on the team," he states. He acknowledges that veterinarians don't have to
   wide variety of knowledge in     carry out the treatment orders. This falls on the shoulders of the nursing team and
practice management, have more      can result in them feeling they are contributing to patient suffering instead of
   confidence in your practice,
                                    relieving it, which is a primary driver for many to enter the veterinary profession.
     and earn the authority of
     being VetFolio certified.
                                    Both Drs. Peterson and Holowaychuk note that identifying and discussing the
    VetFolio Certificates are       situation as futile and morally distressing is the first step in supporting those
 FREE for subscribers. Each of      involved. When Dr. Peterson is involved in a futile care situation, he has
 the three courses in this series   conversations with affected colleagues and veterinary nurses. "We talk honestly
  are $99 for non-subscribers.      and openly about what we think is wrong and what we think is right," he says. He
                                    also finds value in including team members in conversations with the owners so
                                    they can hear first-hand the owner's concerns and goals. Listening to and
                                    participating in client communication can help the team to understand the
                                    owner's decisions and increase empathy and sympathy for the owner.

                                    Even with improved understanding of an owner's decisions, distress will still be
                                    present. Teams should consider having a formal debriefing following particularly
                                    distressing cases to allow all team members a safe place to express their emotions.
  Scan here to earn your            Individual veterinary professionals should also not hesitate to seek support from a
    certificate today!
BEYOND THE CLINIC

counselor or mental health professional. Establishing a     References
strong support system and self-care practices can help      1. Peterson NW, Boyd JW, Moses LM. Medical futility is commonly
                                                               encountered in small animal clinical practice. JAVMA.
to improve overall mental health and may better                2022;260(12):1475-1481. doi:10.2460/javma.22.01.0033
prepare veterinary professionals for cases that are         2. Ariadne Labs. Serious Illness Conversation Guide. Revised April 2017.
especially distressing.4                                       Accessed October 19, 2022. https://www.ariadnelabs.org/wp-content/
                                                               uploads/2017/05/SI-CG-2017-04-21_FINAL.pdf
                                                            3. Moses LM, Malowney MJ, Boyd JW. Ethical conflict and moral distress
                                                               in veterinary practice: a survey of North American veterinarians. J Vet
                                                               Intern Med. 2018;32(6):2115-2122. doi:10.1111/jvim.15315
WHERE DO WE GO FROM HERE?                                   4. Volk JO, Schimmack U, Strand EB, et al. Executive summary of the
"Once we have a working definition, then we can                Merck Animal Health Veterinary Wellbeing Study III and Veterinary
                                                               Support Staff Study. JAVMA. 2022;260(12):1548-1553. doi:10.2460/
discuss it more," says Dr. Peterson. "We are trying to         javma.22.03.0134
open up the conversations [around futile care] outside
of specific cases." He notes that the current survey was
mostly distributed to veterinary specialists and that
gathering information from both veterinary nurses and
general practitioners on their experiences with futile                         Kate Boatright
                                                                               Dr. Boatright is a 2013 graduate of the University of
care will be valuable to continuing the conversation.
                                                                               Pennsylvania. She currently works as a small animal
Ultimately, recognizing that futile care is occurring in                       general practitioner in western Pennsylvania. As a
veterinary medicine and its impact on the mental and                           freelance writer and speaker, Dr. Boatright enjoys
emotional health of veterinary team members is only                            educating students and colleagues about overcoming
                                                                               stressors in the profession, including communication,
the first step. As a profession, we must work to create
                                                                               team building, wellness, and the unique challenges
ethical guidelines and support our colleagues through                          facing recent graduates.
these cases to improve outcomes for all involved.

          Available to ship today! 1-2 days in transit

          BUPRENORPHINE
            0.5 mg/mL, 10 mL or 50 mL                 INJECTION
                                                      SOLUTION

  VISIT US AT VMX! BOOTH 5221

     Manufactured following FDA
        enforced regulations                                                                                  Order today!
                                                                                                            888-508-5032
     Longer dating in comparison to                                                                      Not available in ME, MN or ND.
        other Buprenorphine alternatives

     Tested for potency and sterility
        following FDA regulations
                                                                                                        View all
       Less expensive per mg than other
        products on the market
                                                                                                       available
                                                                                                      medications
                                                                FDA Registered Facility