ROAD & TRACK AUTOMOTIVE 2019 - Ohlins
Page content transcription
If your browser does not render page correctly, please read the page content below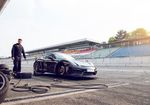 HISTORY
Ever since the company was founded in 1976, Öhlins has represented the very
pinnacle of suspension technology and firmly rooted itself as an intricate part of the
motorsport industry, underpinning countless world titles. That very technology has
subsequently been adopted not only as the gold standard of aftermarket suspension,
but is also by car and motorcycle manufacturers around the world.

Back in the 1960's, Kenth Öhlin was an up-and-coming motocross rider and showed
an innate talent for mechanics. He knew how to bring the best out of his material and
soon he saw himself engaged in modifying his competitor's bikes. By the time he
started his business he had already designed exhaust pipes, engines and – of course
– shock absorbers.

Öhlins soon became synonymous with advanced suspension. The products were not
only superior in terms of technology, but as Mr. Öhlin was, and is, a very meticulous
man the quality was always outstanding. The first world championship was won
already in 1978, as Russian Gennady Moiseev took the 250cc title on an Öhlins
equipped KTM. Since then, more than another 350 world titles have followed. The
success continued in road racing and soon also in the automotive segment, in ­racing
as well as in rally, all adding to the motorsport pedigree. But don't think that Öhlins
was content, not for a minute. The company continued to grow, adding e       ­ lectronically
controlled, semi-active suspension to its portfolio under the trademark CES. Today,
this technology has r­evolutionized the car industry and can be found in a wide range
of products from premium car manufacturers.

In the 1980's, Öhlins' achievements got the attention of industrial giants and in 1987,
Öhlins was acquired by Yamaha. Under the Japanese ownership, Öhlins had the
necessary financial stability to develop into a dominating player in the industry. Twenty
years later, Öhlins was considered better off on its own legs and Kenth Öhlin regained
the company he once had started.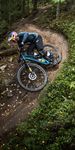 WHAT WE LEARNED
FROM MOTORSPORT
Competition improves the breed they say. Wise words,            Indycars. From the WRC through to World Superbikes,
but here at Öhlins, competition created the breed. We are       MX-GP and MotoGP. In every instance we work closely
a company that has been clearly focused since day one,          with the team's technical division in a two-way flow of
with a singular purpose: To win races. From Kenth Öhlins´       information that allows us both to analyze data and evaluate
first simple design back in 1976, through to the computer       ­performance. This is then poured back into the design
designed and tested masterpieces that we now create,             and creation of new products as well as the continual
every Öhlins unit is designed to give you total control, even    improvement of existing lines. Winning races has taught
on the very edge of the performance envelope. As our             us a lot, and these lessons are directly transferred into our
engineers say 'The ground gives better traction than air.'       aftermarket programmes where the real enthusiasts can
so every Öhlins design has one clear remit: to keep the car,     benefit from the very best in forks, steering dampers or
bike, ATV or snowmobile maximizing traction, cornering           ­suspension.
speed and control! That is how you win races.
                                                                Motorsport means so much to us. We have over 30
We enjoy a two-way dialogue with all of the teams we            employees solely dedicated to high-end racing support and
support. Kenth Öhlin made a clear decision many years           service. This team regularly briefs our designers on their
ago, that we would never give any product away free to          results 'in the field' to ensure that every Öhlins customer,
teams in sponsorship. Not one thing. So, every team that        whether they're a Factory Le Mans team – or a single,
you see winning on Öhlins is doing so through choice, not       discerning enthusiast gets the very best performance from
obligation. The fact that so many teams choose to decline       their machine.
free product to pay for ours perhaps tells you what you
need to know about the quality and ability of Öhlins race       We test everything – and then we test again. But data can
suspension products.                                            only tell you so much. At Öhlins, it has always been as much
                                                                about 'feel' as it has been about the numbers. If it feels 'right'
Over 300 world titles have been achieved on Öhlins, and         to the driver or rider, then that is even more important than
many thousands of podiums. Every discipline from Touring        the dry statistics. We're drivers too, and once you have driven
and GT-cars, through to prototypes, Formula 1 and               on the product, you'll feel the difference.

    OHLINS.COM
6                                                                                                                                    7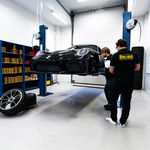 ÖHLINS
TTX-TECHNOLOGY
Öhlins Racing developed the Twin Tube (TTX) technology back in 2002,
first used in formula racing series. Since then, the TTX-technology has been
developed further to maximize the performance on the track and are now
widely featured in all top-level racing. With the TTX-technology you receive
the highest level of suspension technology, a real racing product.
                                                                                  ÖHLINS
The TTX products comes in a variety of dimensions, lengths and designs,
all tested by our qualified test drivers. With the individual adjusters for the
compression- and rebound valve you have the best possible option to set
                                                                                  STX-TECHNOLOGY
up your car for the track day.

When driving on the limit, it puts immense stress on your equipment, tires,       The STX-series are a high-pressure monotube type shock absorber. The
suspension, brakes, bushings etc. Öhlins TTX-technology allows you to             fluid is under gas pressure and is kept separated by a dividing piston. The
push the car to the limit.                                                        pressurisation prevents cavitation of the oil, and the shock absorbing action
                                                                                  is, therefore, more even. Öhlins shock absorbers with external rebound
Shock absorbers can experience loss of damping, cavitation when pushed            ­adjustment have integrated temperature compensation. The shock
over the limit of optimal performance. With Öhlins TTX-technology we are           absorbing effect is consequently independent of the temperature. The
proud to say that we have eliminated cavitation with our unique design. The        more advanced models permit individual adjustment of compression and
TTX-technology always keeps the pressure balanced within the shock                 rebound damping.
absorber. Hence you will never experience a pressure drop or loss of
damping performance when pushing your car to the limit to set the fastest         Öhlins shock absorbers provide the possibility of adjustment, making them
laptime.                                                                          adaptable to most vehicles, drivers and ranges of use. All of the shock
                                                                                  absorbers with springs have adjustable preload of the spring action. The
The Öhlins TTX shock absorbers are racer friendly shock absorbers, easy           Öhlins STX shock absorbers are racer friendly shock absorbers, easy
to set up, dial in and rebuild. Support is always available from the Öhlins       to set up, dial in and rebuild. Support is always available from the Öhlins
distributors worldwide.                                                           ­distributors worldwide.

    OHLINS.COM
8                                                                                                                                                                 9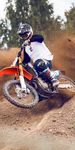 THE FEATURES OF
                                                                                                                                                                             FIGURE 5: Thermal Expansion

DFV TECHNOLOGY                                                                                                                                                                    5

So what is DFV? It is Dual Flow Valve technology – and it sets us apart from
our competitors. Only Öhlins has DFV technology on its road and track
products.
                                                                                                3

With DFV, the oil gets an extra passageway which is active in an
­intermediate speed range. The damping force in this speed range
 ­influences comfort to a large degree, but does not affect handling so much.
  Therefore the damping can be tuned to increase comfort without negatively
  impacting handling. The DFV can also open during high accelerations,
  which for instance means that the wheel can return quickly to the ground
  after a sharp bump, providing grip and traction. The new Öhlins R&T range
  uses DFV technology on every single fitment, making it the perfect upgrade
  for the enthusiast that needs comfort and agility in one unit.

       1   1                                           2   2
                                                                                                                                                                             Dampers will get hot. That's one thing that you can be sure of. As the
       1                                              2                                                                                                                      piston moves within the damper, it generates friction – and therefore, heat.
                                                                                                                                                                             Although we can't stop heat, we can deal with it, and this is yet another way
                                                                                                                                                                             that Öhlins differs from the competition. As the heat increases, the viscosity
                                                                                                                                                                             of the damper fluid can change, altering the car's handling characteristics.
                                                                                                                                                                             Our unique needle bleed valve expands with temperature, closing the gap
                                                                                                4                                                DFV
                                                                                                                                                                             that the fluid travels through, maintaining a consistent damping rate. The
                                                                                                                                                                             best thing of all? You won't even notice! All you'll feel is that the car responds
                                                                                           FIGURE 3: (Vehicle – no DFV) Without DFV the oil can not flow through the
                                                                                                                                                                             consistently, lap after lap, turn after turn. A
                                                                                                                                                                                                                           ­ llowing you to concentrate on
                                                                                           piston quickly enough on the rebound stroke after hitting a bump, so the          braking points and apexes whilst the Öhlins ­technology takes care of the
                                                                                           tyre is not able to stay in contact with the road.                                damping.

                                                                                           FIGURE 4: (Vehicle – DFV technique) The DFV valve opens, letting the oil          These kits all work well 'out of the box', but there's still plenty of a
                                                                                                                                                                                                                                                    ­ djustment
                                                                                           flow quicker through the piston on the rebound stroke after hitting a bump,       for you to set things your way. You like stiff and reactive? Or soft and
                                                                                           enabling the tyre to stay in contact with the road.                               forgiving? It's all there. Too much low speed rebound damping can have an
 FIGURE 1: (Compression flow) At low shaft speeds, oil flows mostly through the                                                                                              adverse effect on grip, so the easily accessible adjuster at the base of the
shaft jet bleed (lower dotted arrow). At high shaft speeds, oil flows mostly through the                                                                                     Öhlins units allows small, but positive increments of fine tuning, so you can
­compression ports in the piston (upper dotted arrow). At intermediate shaft speeds,       When adjusting ride height on coilover units, it's worth comparing how it's       take into account every single parameter. Sounds complicated? Nothing
 which are very critical for comfort, or during sudden shaft accelerations, oil can also   done. On many inferior designs, height is adjusted by raising or lowering the     could be further from the truth. Just a few clicks either way from our factory
 escape through the compression ports in the DFV (solid arrow), increasing comfort.                                                                                          settings will soon have your car responding precisely to your inputs and
                                                                                           lower spring platform. This has the effect of compressing or extending the
                                                                                           spring, which can limit the suspension travel that may cause topping out.         driving style.
FIGURE 2: (Rebound flow) At low shaft speeds, oil flows mostly through the shaft jet
bleed (lower dotted arrow). At high shaft speeds, oil flows mostly through the rebound     The Öhlins method is to leave the spring seat in its perfect position, whilst
ports in the piston (upper dotted arrow). At intermediate shaft speeds, which are very     the lower flange spins easily on the threaded body, to allow you to adjust        The Road & Track McPherson struts also feature camber adjustable upper
critical for comfort, or during sudden shaft accelerations, oil can also escape through    with absolute precision whilst maintaining the perfect characteristics that we    and lower mounts to give you the possibility to fine tune your wheels for the
the rebound ports in the DFV, increasing comfort and maintaining tyre contact with         took so long to design in! Once you've set it all up, the adjuster simply locks   right occasion – whether you want to go for a ride in your neighborhood or
the road.                                                                                  off to maintain your exact settings.                                              take your car for a spin at the track on a weekend.

     OHLINS.COM
10                                                                                                                                                                                                                                                           11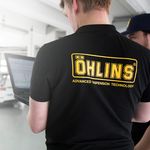 ÖHLINS ROAD & TRACK
                  THE CONCEPT
                  Perfection in performance. That has been the Öhlins way since 1976. We               performance. The piston shaft and damper walls are micro-finished and
                  have achieved this through an obsession with detail and quality. Every part          ­plateau honed for optimum lubricity and low friction coefficient. This attention
                  of the Öhlins manufacturing process sets new standards for the ­automotive            to detail is the same across the entire range of Öhlins products. Without this
                  industry. Whether it's material choice, design, manufacture or even a small           fine surface finishing, excessive friction can reduce the ­compliancy of the
                  detail like packaging. Only when it is perfect can it leave the factory. Our          damper causing a loss of function.
                  Road & Track range puts Öhlins incredibly high standards of research,
                  ­development and manufacture within the reach of the discerning e     ­ nthusiast.   Damping rate on the R&T units is fully adjustable and ties compression and
                   This range is pure Öhlins, but the good news is – you won't need a race             ­rebound together as a matched setting, meaning that in 99% of cases,
                   team budget to afford it!                                                            the units will work superbly, straight 'out of the box' with only the smallest
                                                                                                        ­adjustments required to suit the car or drivers individual preferences. Despite
                  For us, the relationship with our customers is usually a long and fruitful one.        what other suspension manufacturers may tell you, comfort is king, even
                  We have supplied many of the top teams in motorsport, but also thousands               when you are trying to set-up a competition machine. Our vast experience
                  of genuine enthusiasts. We only manufacture to one quality and every new               in motorsport events around the globe has shown us that the fastest drivers
                  client is as important as the last. In our view, the relationship doesn't end with     and riders are those who aren't being shaken to bits as they go flat out.
                  that initial sale. We see our role as providing support and back up t­hereafter,       The 'science of compliance' is a hugely important part of our design work.
                  for as long as our client needs it. That's why all Öhlins units are fully              And last but not least, is durability. But hey, we're Swedish, so chances are
                  ­service­able and adjustable, making sure that they give faithful and dynamic          you have already guessed that we're used to building components that
                   service for years to come. Our fully trained and approved service centers             survive one of the toughest environments in the World. The carbon steels
                   can make your old Öhlins units perform like new and even make changes in              bodies are salt spray tested and can service 240 hours of abuse, whilst still
                   damper characteristics to suit your set-up preferences.                               ­retaining function. Don't let those stunning race car looks fool you. These are
                                                                                                          ­real-world units for daily driven cars.
                  Remember that our road and track range was born out of our Motorsport
                  ­programme, where the ­impossible has to be made possible, so you can                That is probably why our Road & Track products have proven to be as
                   expect the same level of care and attention to detail on the R&T range.             ­popular with manufacturers making the ultimate track day car as they are for
                   The choice of materials used is one of the key factors behind Öhlins s­ uccess.      ­aftermarket tuners and drivers wanting to upgrade the chassis p
                                                                                                                                                                       ­ erformance
                   Each component is surface treated to ensure reduced ­friction and superior            of their cars even further.

     OHLINS.COM
12                                                                                                                                                                                   13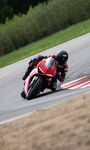 ÖHLINS ROAD & TRACK
DEVELOPMENT PROCEDURE
Ever wondered how Öhlins development process works when we                   damper-settings and spring stiffness are correct. Though our dampers
­develop a Road & Track kit? Then, continue reading and be amazed            are primarily intended to be used on the racetrack, our engineers and
 how much work we put into every new application.                            test drivers spend much time to find a comfort-setting for road use. The
                                                                             Road & Track dampers from Öhlins are often more comfortable than the
It's a step by step process which starts with our test drivers drives the    standard suspension.
car on public roads just outside Stockholm, and on our racetrack to set
a benchmark. The goal is to collect enough data about the current setup      The process to find the optimum track setting and road setting may take
from driving on the racetrack and public roads.                              some time. Öhlins is a perfectionist company, and that is clear in our
                                                                             development process. If our test drivers and engineers are not pleased
What data is of our interest? We measure all specific parameters of the      with a particular setting, they change it until they are sure that this is the
suspension, such as the motion ratios, ride-height, roll-centre etc. We      best possible match between Road & Track.
are also performing a corner-weight of the car. This data is vital for the
next stages of our development process.                                      The final step in the Öhlins Road & Track Development Process is to
With our purpose-built software, we develop an initial setting with          finalise and prepare the dampers for production. All documentation
­feedback from our test drivers. From the first setting, we can begin to     and prototypes used during the development phases are saved for
 build an early proposal damper-setting and spring stiffness.                ­regulatory compliance to meet legal demands.

When the computer-based model is developed, it's time to build and fit       The Öhlins Road & Track Development Process is executed for every
the first Öhlins Road & Track prototypes to the car.                         single car model. Every setting is tailor-made and evaluated thoroughly
                                                                             before being transferred to series production. Our test drivers put in
With the prototypes fitted to the car our technicians and ­engineers hand    thousands of test kilometres to ensure the perfect handling combined
over the car to our test drivers again. A first shakedown ­performed on      with comfort. We develop our dampers after careful calculations to
the racetrack to make sure that we have a safe product.                      secure a high-quality product, which is safe to use when driving on the
                                                                             absolute edge. All in all, Öhlins Road & Track group takes care of testing
After the shakedown, we begin to stress the dampers with high-speed          and development to find the optimum performance so you can focus on
maneuvers, and we also find out if the computer modelling of our             driving your car with a smile! Drive safe!

     OHLINS.COM
14                                                                                                                                                            15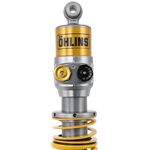 ÖHLINS
HALL OF FAME
Öhlins Racing won its first World Championship Title in 1978 with ­Gennady
Moiseev in the 250cc Motocross championship. From that day, Öhlins
has won world championships titles every year, first in Motocross, later in
­Superbike classes and Auto motorsport championships such as WRC with
 Tommi Mäkinen, Endurance, VLN, GT-Racing, Touring cars and ­Formula
 racing series. 2017 Öhlins teamed up together with Specialized, the
 ­Mountainbike manufacturer, to challenge the best for the world title. Öhlins
  took the title in both the ladies and the men's championship the first time we
  participated. The rest is history...

     OHLINS.COM
16                                                                                 17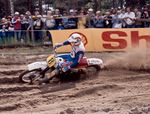 CUSTOMER SUCCESS STORIES

                           "I participate track days almost every second
                           ­weekend. The Öhlins dampers feel very prestige
                            and stabile on the track but also on the road as well.
                            I wouldn't ever believe that Road & Track dampers
                            could feel so ­comfortable on both grounds."

                           NIKO WIETH
                           Race engineer, Team Owner [a-workx], Racing Driver
                           Munich, Germany
18                                                                                   19
COMING SOON AVAILABLE IN MARCH

ROAD & TRACK

AUDI
A3 • S3 • RS3

YEAR MODEL: A3 2003-2012, S3 2006-2012, RS3 2011-2012
CHASSIS CODE: 2ND GEN, 8P • PART NO: VWS MT10

     FEATURES

     > DFV (Dual Flow Valve)
     > McPherson strut (55 mm width) FRONT
     > Conventional shock absorber REAR
     > Single bleed adjuster
     > Height adjustable (approx. 20 mm lower than standard)
     > Choose your desired spring rates
     > Recommended spring (70 N/mm) FRONT
     > Recommended spring FWD (70 N/mm), 4WD (80 N/mm) REAR
     > Use with original top mounts
     > Rebuildable
     > Weight reduction compared to original suspension: -10 kg
     > Corrosion salt spray tested (ISO 9227)
     > 2 year limited warranty
     > Cancellation kit available. For more info see page 115.

     OHLINS.COM
20                                                                21
COMING SOON AVAILABLE IN MARCH

ROAD & TRACK

AUDI
A3 • S3 • RS3

YEAR MODEL: A3 2012-2019, S3 2013-2019, RS3 2015-2019
CHASSIS CODE: 3RD GEN, 8V • PART NO: VWS MT21

     FEATURES

     > DFV (Dual Flow Valve)
     > McPherson strut (55 mm width) FRONT
     > Conventional shock absorber REAR
     > Single bleed adjuster
     > Height adjustable (approx. 20 mm lower than standard)
     > Choose your desired spring rates
     > Recommended spring (70 N/mm) FRONT
     > Recommended spring FWD (70 N/mm), 4WD (80 N/mm) REAR
     > Use with original top mounts
     > Rebuildable
     > Weight reduction compared to original suspension: -10 kg
     > Corrosion salt spray tested (ISO 9227)
     > 2 year limited warranty
     > Cancellation kit available. For more info see page 115.

     OHLINS.COM
22                                                                23
ROAD & TRACK

AUDI
A4 • S4 • RS4

YEAR MODEL: A4 2008-2016, S4 2008-2016, RS4 2012-2016
CHASSIS CODE: B8 • PART NO: AUS MS00

     FEATURES

     > DFV (Dual Flow Valve)
     > McPherson strut FRONT
     > Conventional shock absorber REAR
     > Single bleed adjuster
     > Height adjustable (approx. 20-25 mm lower than standard)
     > Choose your desired spring rates
     > Recommended spring (120 N/mm) FRONT
     > Recommended spring (50 N/mm) REAR
     > Use with original top mounts
     > Rebuildable
     > Weight reduction compared to original suspension: -9 kg
     > Corrosion salt spray tested (ISO 9227)
     > 2 year limited warranty
     > Cancellation kit available. For more info see page 115.

     OHLINS.COM
24                                                                25
ROAD & TRACK

AUDI
A5 • S5 • RS5

YEAR MODEL: A5 2007-2016, S5 2007-2017, RS5 2010-2017
CHASSIS CODE: B8 • PART NO: AUS MS00

     FEATURES

     > DFV (Dual Flow Valve)
     > McPherson strut FRONT
     > Conventional shock absorber REAR
     > Single bleed adjuster
     > Height adjustable (approx. 20-25 mm lower than standard)
     > Choose your desired spring rates
     > Recommended spring (120 N/mm) FRONT
     > Recommended spring (50 N/mm) REAR
     > Use with original top mounts
     > Rebuildable
     > Weight reduction compared to original suspension: -9 kg
     > Corrosion salt spray tested (ISO 9227)
     > 2 year limited warranty
     > Cancellation kit available. For more info see page 115.

     OHLINS.COM
26                                                                27
ROAD & TRACK

AUDI
R8

YEAR MODEL: 2006-2015
CHASSIS CODE: 1st GENERATION (V8) • PART NO: AUV MS00

     FEATURES

     > TTX-technology
     > Conventional shock absorber
     > 2-way adjustable
     > Height adjustable (approx. 0 - 20mm lower than standard)
     > Choose your desired spring rates
     > Recommended spring (140 N/mm) FRONT
     > Recommended spring (140 N/mm) REAR
     > Rebuildable
     > Weight reduction compared to original suspension
     > Corrosion salt spray tested (ISO 9227)
     > 2 year limited warranty
     > Cancellation kit available. For more info see page 115.

     OHLINS.COM
28                                                                29
COMING SOON AVAILABLE IN MARCH

ROAD & TRACK

AUDI
TT • TTS • TT RS

YEAR MODEL: TT 2006-2014, TTS 2008-2014, TT RS 2009-2014
CHASSIS CODE: 8J • PART NO: VWS MT10

     FEATURES

     > DFV (Dual Flow Valve)
     > McPherson strut (55 mm width) FRONT
     > Conventional shock absorber REAR
     > Single bleed adjuster
     > Height adjustable (approx. 20 mm lower than standard)
     > Choose your desired spring rates
     > Recommended spring (70 N/mm) FRONT
     > Recommended spring FWD (70 N/mm), 4WD (80 N/mm) REAR
     > Use with original top mounts
     > Rebuildable
     > Corrosion salt spray tested (ISO 9227)
     > 2 year limited warranty
     > Cancellation kit available. For more info see page 115.

     OHLINS.COM
30                                                               31
COMING SOON AVAILABLE IN MARCH

ROAD & TRACK

AUDI
TT • TTS • TT RS

YEAR MODEL: TT 2014-2019, TTS 2014-2019, TT RS 2014-2019
CHASSIS CODE: FV/8S • PART NO: VWS MT21

     FEATURES

     > DFV (Dual Flow Valve)
     > McPherson strut (55 mm width) FRONT
     > Conventional shock absorber REAR
     > Single bleed adjuster
     > Height adjustable (approx. 15 mm lower than standard)
     > Choose your desired spring rates
     > Recommended spring (70 N/mm) FRONT
     > Recommended spring FWD (70 N/mm), 4WD (80 N/mm) REAR
     > Use with original top mounts
     > Rebuildable
     > Corrosion salt spray tested (ISO 9227)
     > 2 year limited warranty
     > Cancellation kit available. For more info see page 115.

     OHLINS.COM
32                                                               33
ROAD & TRACK                                                         ROAD & TRACK

BMW                                                                  BMW
1M                                                                   3-SERIES

YEAR MODEL: 2011-2013                                                YEAR MODEL: 2005-2012
CHASSIS CODE: E82 • PART NO: BMZ MN01                                CHASSIS CODE: E90, E92 • PART NO: BMS MI00

     FEATURES                                                          FEATURES

     > DFV (Dual Flow Valve)                                           > DFV (Dual Flow Valve)
     > McPherson strut FRONT                                           > McPherson strut FRONT
     > Conventional shock absorber REAR                                > Conventional shock absorber REAR
     > Single bleed adjuster                                           > Single bleed adjuster
     > Height adjustable (approx. 15 mm lower than standard) FRONT     > Height adjustable (approx. 20 mm lower than standard) FRONT
     > Height adjustable (approx. 5 mm lower than standard) REAR       > Height adjustable (approx. 25 mm lower than standard) REAR
     > Coil springs (60 N/mm) FRONT                                    > Coil springs (60 N/mm) FRONT
     > Coil springs (110 N/mm) REAR                                    > Coil springs (70 N/mm) REAR
     > Use with original top mounts                                    > Use with original top mounts
     > Rebuildable                                                     > Rebuildable
     > Corrosion salt spray tested (ISO 9227)                          > Corrosion salt spray tested (ISO 9227)
     > 2 year limited warranty                                         > 2 year limited warranty
     > TÜV approved application                                        > TÜV approved application

     OHLINS.COM
34                                                                                                                                     35
ROAD & TRACK                                                         ROAD & TRACK

BMW                                                                  BMW
3-SERIES                                                             M2 • M2 COMPETITION

YEAR MODEL: 2012-2018                                                YEAR MODEL: 2016-2019
CHASSIS CODE: F30 • PART NO: BMS MP00                                CHASSIS CODE: F87 • PART NO: BMS MR40

     FEATURES                                                          FEATURES

     > DFV (Dual Flow Valve)                                           > DFV (Dual Flow Valve)
     > McPherson strut FRONT                                           > McPherson strut FRONT
     > Conventional shock absorber REAR                                > Conventional shock absorber REAR
     > Single bleed adjuster                                           > Single bleed adjuster
     > Height adjustable (approx. 20 mm lower than standard) FRONT     > Height adjustable (approx. 10 mm lower than standard)
     > Height adjustable (approx. 15 mm lower than standard) REAR      > Choose your desired spring rates
     > Coil springs (60 N/mm) FRONT                                    > Recommended spring (90 N/mm) FRONT
     > Coil springs (160 N/mm) REAR                                    > Recommended spring (190 N/mm) REAR
     > Use with original top mounts                                    > Use with original top mounts
     > Rebuildable                                                     > Rebuildable
     > Corrosion salt spray tested (ISO 9227)                          > Corrosion salt spray tested (ISO 9227)
     > 2 year limited warranty                                         > 2 year limited warranty
     > Cancellation kit available. For more info see page 115.         > TÜV approved application

     OHLINS.COM
36                                                                                                                               37
ROAD & TRACK                                                   ROAD & TRACK

BMW                                                            BMW
M3                                                             M3

                                                               YEAR MODEL: 2007-2012
                                                               CHASSIS CODE: E90, E92 • PART NO: BMS MI40
YEAR MODEL: 2001-2005
CHASSIS CODE: E46 • PART NO: BMS MI30

                                                                 FEATURES

     FEATURES                                                    > DFV (Dual Flow Valve)
                                                                 > McPherson strut FRONT
     > DFV (Dual Flow Valve)                                     > Conventional shock absorber REAR
     > McPherson strut FRONT                                     > Single bleed adjuster
     > Conventional shock absorber REAR                          > Height adjustable (approx. 15 mm lower than standard) FRONT
     > Single bleed adjuster                                     > Height adjustable (approx. 10 mm lower than standard) REAR
     > Height adjustable (approx. 20 mm lower than standard)     > Coil springs (60 N/mm) FRONT
     > Coil springs (70 N/mm) FRONT                              > Coil springs (120 N/mm) REAR
     > Coil springs (110 N/mm) REAR                              > Use with original top mounts
     > Use with original top mounts                              > Rebuildable
     > Rebuildable                                               > Corrosion salt spray tested (ISO 9227)
     > Corrosion salt spray tested (ISO 9227)                    > 2 year limited warranty
     > 2 year limited warranty                                   > Cancellation kit available. For more info see page 115.
     > TÜV approved application                                  > TÜV approved application

     OHLINS.COM
38                                                                                                                               39
ROAD & TRACK                                                     ROAD & TRACK

BMW                                                              BMW
M3                                                               M4

YEAR MODEL: 2014-2018                                            YEAR MODEL: 2014-2019
CHASSIS CODE: F80 • PART NO: BMS MR40                            CHASSIS CODE: F82 • PART NO: BMS MR40

     FEATURES                                                      FEATURES

     > DFV (Dual Flow Valve)                                       > DFV (Dual Flow Valve)
     > McPherson strut FRONT                                       > McPherson strut FRONT
     > Conventional shock absorber REAR                            > Conventional shock absorber REAR
     > Single bleed adjuster                                       > Single bleed adjuster
     > Height adjustable (approx. 10 mm lower than standard)       > Height adjustable (approx. 10 mm lower than standard)
     > Choose your desired spring rates                            > Choose your desired spring rates
     > Recommended spring (90 N/mm) FRONT                          > Recommended spring (90 N/mm) FRONT
     > Recommended spring (230 N/mm) REAR                          > Recommended spring (230 N/mm) REAR
     > Use with original top mounts                                > Use with original top mounts
     > Rebuildable                                                 > Rebuildable
     > Corrosion salt spray tested (ISO 9227)                      > Corrosion salt spray tested (ISO 9227)
     > 2 year limited warranty                                     > 2 year limited warranty
     > Cancellation kit available. For more info see page 115.     > Cancellation kit available. For more info see page 115.
     > TÜV approved application                                    > TÜV approved application

     OHLINS.COM
40                                                                                                                             41
ROAD & TRACK                                                         ROAD & TRACK

BMW                                                                  CHEVROLET
Z4                                                                   CAMARO

YEAR MODEL: 2009-2011
CHASSIS CODE: E89 • PART NO: BMS MP50                                YEAR MODEL: 2010-2015
                                                                     CHASSIS CODE: 5th GENERATION • PART NO: CHS MP00

     FEATURES
                                                                       FEATURES
     > DFV (Dual Flow Valve)
     > McPherson strut FRONT                                           > DFV (Dual Flow Valve)
     > Conventional shock absorber REAR                                > Conventional shock absorber
     > Single bleed adjuster                                           > Single bleed adjuster
     > Height adjustable (approx. 10 mm lower than standard) FRONT     > Height adjustable (approx. 20 mm lower than standard) FRONT
     > Height adjustable (approx. 0 mm lower than standard) REAR       > Height adjustable (approx. 15 mm lower than standard) REAR
     > Coil springs (60 N/mm) FRONT                                    > Choose your desired spring rates
     > Coil springs (70 N/mm) REAR                                     > Recommended spring (70 N/mm) FRONT
     > Use with original top mounts                                    > Recommended spring (110 N/mm) REAR
     > Rebuildable                                                     > Use with original top mounts
     > Corrosion salt spray tested (ISO 9227)                          > Rebuildable
     > 2 year limited warranty                                         > Corrosion salt spray tested (ISO 9227)
     > Cancellation kit available. For more info see page 115.         > 2 year limited warranty
     > TÜV approved application                                        > TÜV approved application

     OHLINS.COM
42                                                                                                                                     43
ROAD & TRACK                                                         ROAD & TRACK

FIAT                                                                 FORD
124 SPIDER                                                           MUSTANG

                                                                     YEAR MODEL: 2015-2018
                                                                     CHASSIS CODE: 6th GENERATION • PART NO: FOS MR00
YEAR MODEL: 2017-2019
PART NO: FIZ MP00 + MAS MP00

                                                                        FEATURES

     FEATURES                                                           > DFV (Dual Flow Valve)
                                                                        > McPherson strut FRONT
     > DFV (Dual Flow Valve)                                            > Conventional shock absorber REAR
     > Conventional shock absorber                                      > Single bleed adjuster
     > Single bleed adjuster                                            > Adjustable camber
     > Height adjustable (approx. 20 mm lower than standard) FRONT      > Height adjustable (approx. 25 mm lower than standard)
     > Height adjustable (approx. 15 mm lower than standard) REAR       > Choose your desired spring rates
     > Choose your desired spring rates                                 > Recommended spring (90 N/mm) FRONT
     > Recommended spring (100 N/mm) FRONT                              > Recommended spring (140 N/mm) REAR
     > Recommended spring (40 N/mm) REAR                                > Use with original top mounts
     > Use with original top mounts                                     > Front shock (McPherson) lower mount has oval mounting hole which offers
     > Rebuildable                                                        you the possibility to adjust the camber angle if requested
     > Weight reduction compared to original suspension                 > Rebuildable
     > Corrosion salt spray tested (ISO 9227)                           > Corrosion salt spray tested (ISO 9227)
     > 2 year limited warranty                                          > 2 year limited warranty

                                                                     *NOTE: Not feasable for vehicle equipped with MagneRide®

     OHLINS.COM
44                                                                                                                                                  45
ROAD & TRACK

FORD
FOCUS RS

YEAR MODEL: 2015-2018
CHASSIS CODE: 3RD GENERATION • PART NO: FOS MS00

     FEATURES

     > DFV (Dual Flow Valve)
     > McPherson strut FRONT
     > Conventional shock absorber REAR
     > Single bleed adjuster
     > Height adjustable (approx. 15-25 mm lower than standard)
     > Choose your desired spring rates
     > Recommended spring (80 N/mm) FRONT
     > Recommended spring (70 N/mm) REAR
     > Use with original top mounts
     > Rebuildable
     > Corrosion salt spray tested (ISO 9227)
     > 2 year limited warranty
     > Cancellation kit available. For more info see page 115.

     OHLINS.COM
46                                                                47
COMING SOON AVAILABLE IN MARCH

ROAD & TRACK                                                         ROAD & TRACK

HONDA                                                                HONDA
CIVIC TYPE-R                                                         CIVIC TYPE-R

                                                                     YEAR MODEL: 2015-2017
                                                                     CHASSIS CODE: FK2 • PART NO: HOS MT10

YEAR MODEL: 2006-2011
CHASSIS CODE: FD2 • PART NO: HOS MI30
                                                                       FEATURES
     FEATURES
                                                                       > DFV (Dual Flow Valve)
     > DFV (Dual Flow Valve)                                           > McPherson strut FRONT
     > McPherson strut FRONT                                           > Conventional shock absorber REAR
     > Conventional shock absorber REAR                                > Single bleed adjuster
     > Single bleed adjuster                                           > Height adjustable (approx. 25 mm lower than standard)
     > Height adjustable (approx. 15 mm lower than standard) FRONT     > Choose your desired spring rates
     > Height adjustable (approx. 30 mm lower than standard) REAR      > Recommended spring (60 N/mm) FRONT
     > Coil springs (80 N/mm) FRONT                                    > Recommended spring (50 N/mm) REAR
     > Coil springs (24-65 N/mm Progressive) REAR                      > Use with original top mounts
     > Top mounts included                                             > Rebuildable
     > Rebuildable                                                     > Corrosion salt spray tested (ISO 9227)
     > Corrosion salt spray tested (ISO 9227)                          > 2 year limited warranty
     > 2 year limited warranty                                         > Cancellation kit available. For more info see page 115.

     OHLINS.COM
48                                                                                                                                 49
COMING SOON AVAILABLE IN MARCH

ROAD & TRACK                                                      ROAD & TRACK

HONDA                                                             HONDA
CIVIC TYPE-R                                                      S2000

YEAR MODEL: 2017-2019                                             YEAR MODEL: 1999-2009
CHASSIS CODE: FK8 • PART NO: HOS MT00                             CHASSIS CODE: AP1, AP2 • PART NO: HOS MI21

     FEATURES                                                       FEATURES

     > DFV (Dual Flow Valve)                                        > DFV (Dual Flow Valve)
     > McPherson strut FRONT                                        > Conventional shock absorber
     > Conventional shock absorber REAR                             > Single bleed adjuster
     > Single bleed adjuster                                        > Height adjustable (approx. 25 mm lower than standard)
     > Height adjustable (approx. 15-25 mm lower than standard)     > Choose your desired spring rates
     > Choose your desired spring rates                             > Recommended spring (110 N/mm) FRONT
     > Recommended spring (60 N/mm) FRONT                           > Recommended spring (70 N/mm) REAR
     > Recommended spring (100 N/mm) REAR                           > Top mounts included
     > Use with original top mounts                                 > Rebuildable
     > Rebuildable                                                  > Weight reduction compared to original suspension
     > Corrosion salt spray tested (ISO 9227)                       > Corrosion salt spray tested (ISO 9227)
     > 2 year limited warranty                                      > 2 year limited warranty
     > Cancellation kit available. For more info see page 115.      > TÜV approved application

     OHLINS.COM
50                                                                                                                            51
ROAD & TRACK                                                   ROAD & TRACK

LEXUS                                                          LEXUS
GS 460 • IS-F                                                  IS 250 • IS 350

                                                               YEAR MODEL: 2005-2013
                                                               CHASSIS CODE: GSE20, GSE21 • PART NO: LES MI00

YEAR MODEL: GS 460 2007-2011, IS-F 2005-2013
CHASSIS CODE: GS 460 URS190, URS191, IS-F USE20
PART NO: LES MI00

     FEATURES                                                    FEATURES

     > DFV (Dual Flow Valve)                                     > DFV (Dual Flow Valve)
     > Conventional shock absorber                               > Conventional shock absorber
     > Single bleed adjuster                                     > Single bleed adjuster
     > Height adjustable (approx. 20 mm lower than standard)     > Height adjustable (approx. 20 mm lower than standard)
     > Coil springs (100 N/mm) FRONT                             > Coil springs (100 N/mm) FRONT
     > Coil springs (60 N/mm) REAR                               > Coil springs (60 N/mm) REAR
     > Top mounts included FRONT                                 > Top mounts included FRONT
     > Use with original top mounts REAR                         > Use with original top mounts REAR
     > Rebuildable                                               > Rebuildable
     > Weight reduction compared to original suspension          > Weight reduction compared to original suspension
     > Corrosion salt spray tested (ISO 9227)                    > Corrosion salt spray tested (ISO 9227)
     > 2 year limited warranty                                   > 2 year limited warranty

     OHLINS.COM
52                                                                                                                         53
ROAD & TRACK                                                          ROAD & TRACK

LOTUS                                                                 MAZDA
ELISE • EXIGE                                                         MX-5

                                                                      YEAR MODEL: 1989-2005
                                                                      CHASSIS CODE: NA/NB • PART NO: MAS MI20

YEAR MODEL: ELISE 2001-2011 • EXIGE 2006-2011
PART NO: LOV 1-4D00

                                                                        FEATURES

                                                                        > DFV (Dual Flow Valve)
                                                                        > Conventional shock absorber
     FEATURES                                                           > Single bleed adjuster
                                                                        > Height adjustable (approx. 20 mm lower than standard)
     > 1-way compression adjuster                                       > Coil springs (80 N/mm) FRONT
     > 1-way rebound adjuster (shaft bleed) also have a temperature     > Coil springs (60 N/mm) REAR
       compensating function                                            > Top mounts included
     > Height adjustable (spring preload)                               > Rebuildable
     > Coil springs (35 N/mm) FRONT                                     > Weight reduction compared to original suspension
     > Coil springs (60 N/mm) REAR                                      > Corrosion salt spray tested (ISO 9227)
     > Rebuildable                                                      > 2 year limited warranty
     > Weight reduction compared to original suspension                 > TÜV approved application

     OHLINS.COM
54                                                                                                                                55
ROAD & TRACK                                                   ROAD & TRACK

MAZDA                                                          MAZDA
MX-5                                                           MX-5

                                                               YEAR MODEL: 2016-2019
YEAR MODEL: 2005-2015                                          CHASSIS CODE: ND/RF • PART NO: MAS MP00
CHASSIS CODE: NC/NE • PART NO: MAS MI30

                                                                 FEATURES
     FEATURES
                                                                 > DFV (Dual Flow Valve)
     > DFV (Dual Flow Valve)                                     > Conventional shock absorber
     > Conventional shock absorber                               > Single bleed adjuster
     > Single bleed adjuster                                     > Height adjustable (approx. 20 mm lower than standard) FRONT
     > Height adjustable (approx. 35 mm lower than standard)     > Height adjustable (approx. 15 mm lower than standard) FRONT
     > Coil springs (70 N/mm) FRONT                              > Choose your desired spring rates
     > Coil springs (40 N/mm) REAR                               > Recommended spring (100 N/mm) FRONT
     > Top mounts included FRONT                                 > Recommended spring (40 N/mm) REAR
     > Use with original top mounts REAR                         > Use with original top mounts
     > Rebuildable                                               > Rebuildable
     > Weight reduction compared to original suspension          > Weight reduction compared to original suspension
     > Corrosion salt spray tested (ISO 9227)                    > Corrosion salt spray tested (ISO 9227)
     > 2 year limited warranty                                   > 2 year limited warranty
     > TÜV approved application                                  > TÜV approved application

     OHLINS.COM
56                                                                                                                               57
ROAD & TRACK                                                         ROAD & TRACK

MAZDA                                                                MAZDA
RX-7                                                                 RX-8

                                                                     YEAR MODEL: 2003-2008
YEAR MODEL: 1991-2002                                                CHASSIS CODE: SE3P • PART NO: MAS MI00
CHASSIS CODE: FD3S • PART NO: MAS MI10

                                                                       FEATURES
     FEATURES
                                                                       > DFV (Dual Flow Valve)
     > DFV (Dual Flow Valve)                                           > Conventional shock absorber
     > Conventional shock absorber                                     > Single bleed adjuster
     > Single bleed adjuster                                           > Height adjustable (approx. 35 mm lower than standard)
     > Height adjustable (approx. 25 mm lower than standard) FRONT     > Coil springs (80 N/mm) FRONT
     > Height adjustable (approx. 20 mm lower than standard) REAR      > Coil springs (40 N/mm) REAR
     > Coil springs (110 N/mm)                                         > Top mounts included FRONT
     > Top mounts included                                             > Use with original top mounts REAR
     > Rebuildable                                                     > Rebuildable
     > Weight reduction compared to original suspension                > Weight reduction compared to original suspension: -12 kg
     > Corrosion salt spray tested (ISO 9227)                          > Corrosion salt spray tested (ISO 9227)
     > 2 year limited warranty                                         > 2 year limited warranty

     OHLINS.COM
58                                                                                                                                  59
ROAD & TRACK                                                            ROAD & TRACK

MERCEDES-BENZ                                                           MINI
G350 • G400 • G500 • G550 • G63 • G65                                   COOPER S

                                                                        YEAR MODEL: 2000-2006
                                                                        CHASSIS CODE: R50/R53 • PART NO: BMS MI10

YEAR MODEL: 1979-2017
PART NO: MEV 1-4S46

                                                                          FEATURES

                                                                          > DFV (Dual Flow Valve)
                                                                          > McPherson strut FRONT
                                                                          > Conventional shock absorber REAR
     FEATURES                                                             > Single bleed adjuster
                                                                          > Height adjustable (approx. 20 mm lower than standard) FRONT
     > STX-technology                                                     > Height adjustable (approx. 25 mm lower than standard) REAR
     > Developed specially for Mercedes Benz G-Wagen                      > Coil springs (60 N/mm) FRONT
     > 46 mm piston for best performance (comfort and chassi control)     > Coil springs (50 N/mm) REAR
     > Remote reservoir                                                   > Top mounts included FRONT
     > 2-way adjustable (Compression and rebound damping forces)          > Use with original top mounts REAR
     > To be used with OE-springs                                         > Rebuildable
     > Possible to update for extended wheel travel                       > Corrosion salt spray tested (ISO 9227)
     > Rebuildable                                                        > 2 year limited warranty
     > Weight reduction compared to original suspension                   > TÜV approved application

     OHLINS.COM
60                                                                                                                                        61
ROAD & TRACK

MINI
COOPER

YEAR MODEL: 2006-2013
CHASSIS CODE: R56 • PART NO: BMS MI20

     FEATURES

     > DFV (Dual Flow Valve)
     > McPherson strut FRONT
     > Conventional shock absorber REAR
     > Single bleed adjuster
     > Height adjustable (approx. 18 mm lower than standard)
     > Coil springs (70 N/mm) FRONT
     > Coil springs (50 N/mm) REAR
     > Use with original top mounts
     > Rebuildable
     > Corrosion salt spray tested (ISO 9227)
     > 2 year limited warranty
     > TÜV approved application

     OHLINS.COM
62                                                             63
ROAD & TRACK                                                   ROAD & TRACK

MITSUBISHI                                                     MITSUBISHI
LANCER EVO IV-VI                                               LANCER EVO VII-IX

                                                               YEAR MODEL: 2001-2008
                                                               CHASSIS CODE: CT9A • PART NO: MIS MI00
YEAR MODEL: 1996-2001
CHASSIS CODE: CN9A, CP9A • PART NO: MIZ MI00 + MIS MI00

                                                                 FEATURES

     FEATURES                                                    > DFV (Dual Flow Valve)
                                                                 > McPherson strut FRONT
     > DFV (Dual Flow Valve)                                     > Conventional shock absorber REAR
     > McPherson strut FRONT                                     > Single bleed adjuster
     > Conventional shock absorber REAR                          > Height adjustable (approx. 35 mm lower than standard) FRONT
     > Single bleed adjuster                                     > Height adjustable (approx. 30 mm lower than standard) REAR
     > Height adjustable (approx. 15 mm lower than standard)     > Coil springs (100 N/mm) FRONT
     > Coil springs (100 N/mm) FRONT                             > Coil springs (80 N/mm) REAR
     > Coil springs (80 N/mm) REAR                               > Top mounts with camber adjustments FRONT
     > Top mounts with camber adjustments FRONT                  > Top mounts included
     > Top mounts included                                       > Rebuildable
     > Rebuildable                                               > Corrosion salt spray tested (ISO 9227)
     > Corrosion salt spray tested (ISO 9227)                    > 2 year limited warranty
     > 2 year limited warranty                                   > TÜV approved application

     OHLINS.COM
64                                                                                                                               65
ROAD & TRACK                                                   ROAD & TRACK

MITSUBISHI                                                     NISSAN
LANCER EVO X                                                   350Z

YEAR MODEL: 2007-2016
CHASSIS CODE: CZ4A • PART NO: MIS MI10
                                                               YEAR MODEL: 2002-2009
                                                               CHASSIS CODE: Z33 • PART NO: NIS MI00

     FEATURES

     > DFV (Dual Flow Valve)                                     FEATURES
     > McPherson strut FRONT
     > Conventional shock absorber REAR                          > DFV (Dual Flow Valve)
     > Single bleed adjuster                                     > Conventional shock absorber
     > Height adjustable (approx. 25 mm lower than standard)     > Single bleed adjuster
     > Coil springs (100 N/mm) FRONT                             > Height adjustable (approx. 20 mm lower than standard)
     > Coil springs (70 N/mm) REAR                               > Coil springs (100 N/mm) FRONT
     > Top mounts with camber adjustments FRONT                  > Coil springs (70 N/mm) REAR
     > Top mounts included                                       > Top mounts (included)
     > Rebuildable                                               > Rebuildable
     > Corrosion salt spray tested (ISO 9227)                    > Weight reduction compared to original suspension
     > 2 year limited warranty                                   > Corrosion salt spray tested (ISO 9227)
     > TÜV approved application                                  > 2 year limited warranty

     OHLINS.COM
66                                                                                                                         67
ROAD & TRACK                                                   ROAD & TRACK

NISSAN                                                         NISSAN
SKYLINE GT-R                                                   GT-R

                                                               YEAR MODEL: 2007-2019
                                                               CHASSIS CODE: R35 • PART NO: NIZ MI30
YEAR MODEL: 1993-2002
CHASSIS CODE: BCNR33, BNR34 • PART NO: NIS MI10

                                                                 FEATURES

     FEATURES                                                    > DFV (Dual Flow Valve)
                                                                 > Conventional shock absorber
     > DFV (Dual Flow Valve)                                     > Single bleed adjuster
     > Conventional shock absorber                               > Height adjustable (approx. 10 mm lower than standard)
     > Single bleed adjuster                                     > Coil springs (160 N/mm) FRONT
     > Height adjustable (approx. 30 mm lower than standard)     > Coil springs (90 N/mm) REAR
     > Coil springs (90 N/mm) FRONT                              > Top mounts (included) FRONT
     > Coil springs (80 N/mm) REAR                               > Use with original top mounts REAR
     > Top mounts (included)                                     > Rebuildable
     > Rebuildable                                               > Weight reduction compared to original suspension
     > Weight reduction compared to original suspension          > Corrosion salt spray tested (ISO 9227)
     > Corrosion salt spray tested (ISO 9227)                    > 2 year limited warranty
     > 2 year limited warranty                                   > Cancellation kit available. For more info see page 115.
     > TÜV approved application                                  > TÜV approved application

     OHLINS.COM
68                                                                                                                           69
ROAD & TRACK                                                          ROAD & TRACK

OPEL / VAUXHALL                                                       PORSCHE 718
SPEEDSTER • VX220                                                     BOXSTER • BOXSTER S • BOXSTER GTS

                                                                      YEAR MODEL: 2016-2019
                                                                      CHASSIS CODE: 982 • PART NO: POS MP80
YEAR MODEL: 2000-2005
PART NO: OPV 1-4E00

                                                                        FEATURES

                                                                        > DFV (Dual Flow Valve)
     FEATURES                                                           > McPherson strut
                                                                        > Single bleed adjuster
     > 1-way compression adjuster                                       > Height adjustable (approx. 20 mm lower than standard)
     > 1-way rebound adjuster (shaft bleed) also have a temperature     > Choose your desired spring rates
       compensating function                                            > Recommended spring (70 N/mm) FRONT
     > Height adjustable (spring preload)                               > Recommended spring (80 N/mm) REAR
     > Coil springs (62 N/mm) FRONT                                     > Use with original top mounts
     > Coil springs (85 N/mm) REAR                                      > Rebuildable
     > Rebuildable                                                      > Corrosion salt spray tested (ISO 9227)
     > Weight reduction compared to original suspension                 > 2 year limited warranty

     OHLINS.COM
70                                                                                                                                71
ROAD & TRACK                                                   ROAD & TRACK

PORSCHE 718                                                    PORSCHE 981
CAYMAN • CAYMAN S • CAYMAN GTS                                 BOXSTER • BOXSTER S • BOXSTER GTS

                                                               YEAR MODEL: 2012-2016
YEAR MODEL: 2016-2019                                          CHASSIS CODE: 981 • PART NO: POS MP80
CHASSIS CODE: 982 • PART NO: POS MP80

                                                                 FEATURES
     FEATURES
                                                                 > DFV (Dual Flow Valve)
     > DFV (Dual Flow Valve)                                     > McPherson strut
     > McPherson strut                                           > Single bleed adjuster
     > Single bleed adjuster                                     > Height adjustable (approx. 20 mm lower than standard)
     > Height adjustable (approx. 20 mm lower than standard)     > Choose your desired spring rates
     > Choose your desired spring rates                          > Recommended spring (70 N/mm) FRONT
     > Recommended spring (70 N/mm) FRONT                        > Recommended spring (80 N/mm) REAR
     > Recommended spring (80 N/mm) REAR                         > Use with original top mounts
     > Use with original top mounts                              > Rebuildable
     > Rebuildable                                               > Corrosion salt spray tested (ISO 9227)
     > Corrosion salt spray tested (ISO 9227)                    > 2 year limited warranty
     > 2 year limited warranty                                   > Cancellation kit available. For more info see page 115.

     OHLINS.COM
72                                                                                                                           73
ROAD & TRACK                                                     ROAD & TRACK

PORSCHE 981                                                      PORSCHE 981
CAYMAN • CAYMAN S • CAYMAN GTS                                   CAYMAN GT4 • CAYMAN GT4 CLUB SPORT

YEAR MODEL: 2012-2016                                            YEAR MODEL: 2016-2017
CHASSIS CODE: 981 • PART NO: POS MP80                            CHASSIS CODE: 981 • PART NO: POF 5R00/6R10

     FEATURES                                                      FEATURES

     > DFV (Dual Flow Valve)                                       > TTX-technology
     > McPherson strut                                             > McPherson strut
     > Single bleed adjuster                                       > 2-way adjustable
     > Height adjustable (approx. 20 mm lower than standard)       > Height adjustable (approx. 20 mm lower than standard)
     > Choose your desired spring rates                            > Choose your desired spring rates
     > Recommended spring (70 N/mm) FRONT                          > Recommended spring (100 N/mm) FRONT
     > Recommended spring (80 N/mm) REAR                           > Recommended spring (120 N/mm) REAR
     > Use with original top mounts                                > Use with original top mounts
     > Rebuildable                                                 > Rebuildable
     > Corrosion salt spray tested (ISO 9227)                      > Corrosion salt spray tested (ISO 9227)
     > 2 year limited warranty                                     > 2 year limited warranty
     > Cancellation kit available. For more info see page 115.     > Cancellation kit available. For more info see page 115.

     OHLINS.COM
74                                                                                                                             75
ROAD & TRACK                                                     ROAD & TRACK

PORSCHE 981                                                      PORSCHE 986
CAYMAN GT4                                                       BOXSTER • BOXSTER S

YEAR MODEL: 2016-2017
CHASSIS CODE: 981 • PART NO: POZ MR90                            YEAR MODEL: 1996-2004
                                                                 CHASSIS CODE: 986 • PART NO: POS MR80

     FEATURES
                                                                   FEATURES
     > DFV (Dual Flow Valve)
     > McPherson strut                                             > DFV (Dual Flow Valve)
     > Single bleed adjuster                                       > McPherson strut
     > Height adjustable (approx. 20 mm lower than standard)       > Single bleed adjuster
     > Choose your desired spring rates                            > Height adjustable (approx. 20 mm lower than standard)
     > Recommended spring (80 N/mm) FRONT                          > Coil springs (70 N/mm) FRONT
     > Recommended spring (90 N/mm) REAR                           > Coil springs (80 N/mm) REAR
     > Use with original top mounts                                > Use with original top mounts
     > Rebuildable                                                 > Rebuildable
     > 2 year limited warranty                                     > Corrosion salt spray tested (ISO 9227)
     > Cancellation kit available. For more info see page 115.     > 2 year limited warranty

     OHLINS.COM
76                                                                                                                           77
ROAD & TRACK                                                     ROAD & TRACK

PORSCHE 987                                                      PORSCHE 987
BOXSTER • BOXSTER S                                              CAYMAN • CAYMAN S • CAYMAN R

                                                                 YEAR MODEL: 2005-2012
                                                                 CHASSIS CODE: 987 • PART NO: POS MR80

YEAR MODEL: 2005-2012
CHASSIS CODE: 987 • PART NO: POS MR80

     FEATURES                                                      FEATURES

     > DFV (Dual Flow Valve)                                       > DFV (Dual Flow Valve)
     > McPherson strut                                             > McPherson strut
     > Single bleed adjuster                                       > Single bleed adjuster
     > Height adjustable (approx. 20 mm lower than standard)       > Height adjustable (approx. 20 mm lower than standard)
     > Coil springs (70 N/mm) FRONT                                > Coil springs (70 N/mm) FRONT
     > Coil springs (80 N/mm) REAR                                 > Coil springs (80 N/mm) REAR
     > Use with original top mounts                                > Use with original top mounts
     > Rebuildable                                                 > Rebuildable
     > Corrosion salt spray tested (ISO 9227)                      > Corrosion salt spray tested (ISO 9227)
     > 2 year limited warranty                                     > 2 year limited warranty
     > Cancellation kit available. For more info see page 115.     > Cancellation kit available. For more info see page 115.

     OHLINS.COM
78                                                                                                                             79
ROAD & TRACK                                                   ROAD & TRACK

PORSCHE 996                                                    PORSCHE 996
CARRERA • TARGA                                                CARRERA 4 • CARRERA 4S
SEE ALL AVAILABLE MODELS ON PAGE 120                           SEE ALL AVAILABLE MODELS ON PAGE 120

YEAR MODEL: 1999-2004                                          YEAR MODEL: 1999-2005
CHASSIS CODE: 996 • PART NO: POZ MI00                          CHASSIS CODE: 996 • PART NO: POZ MN02

     FEATURES                                                    FEATURES

     > DFV (Dual Flow Valve)                                     > DFV (Dual Flow Valve)
     > McPherson strut FRONT                                     > McPherson strut FRONT
     > Conventional shock absorber REAR                          > Conventional shock absorber REAR
     > Single bleed adjuster                                     > Single bleed adjuster
     > Height adjustable (approx. 20 mm lower than standard)     > Height adjustable (approx. 20 mm lower than standard)
     > Coil springs (60 N/mm) FRONT                              > Coil springs (70 N/mm) FRONT
     > Coil springs (120 N/mm) REAR                              > Coil springs (120 N/mm) REAR
     > Use with original top mounts                              > Use with original top mounts
     > Rebuildable                                               > Rebuildable
     > Corrosion salt spray tested (ISO 9227)                    > Corrosion salt spray tested (ISO 9227)
     > 2 year limited warranty                                   > 2 year limited warranty
     > TÜV approved application                                  > TÜV approved application

     OHLINS.COM
80                                                                                                                         81
ROAD & TRACK                                                   ROAD & TRACK

PORSCHE 996                                                    PORSCHE 996
TURBO • TURBO S                                                GT2
SEE ALL AVAILABLE MODELS ON PAGE 120

YEAR MODEL: 2001-2005
CHASSIS CODE: 996 • PART NO: POZ MN02

                                                               YEAR MODEL: 1999-2005
                                                               CHASSIS CODE: 996 • PART NO: POS MI10

     FEATURES                                                    FEATURES

     > DFV (Dual Flow Valve)                                     > DFV (Dual Flow Valve)
     > McPherson strut FRONT                                     > McPherson strut FRONT
     > Conventional shock absorber REAR                          > Conventional shock absorber REAR
     > Single bleed adjuster                                     > Single bleed adjuster
     > Height adjustable (approx. 20 mm lower than standard)     > Height adjustable (approx. 20 mm lower than standard)
     > Coil springs (70 N/mm) FRONT                              > Coil springs (70 N/mm) FRONT
     > Coil springs (120 N/mm) REAR                              > Coil springs (140 N/mm) REAR
     > Use with original top mounts                              > Use with original top mounts
     > Rebuildable                                               > Rebuildable
     > Corrosion salt spray tested (ISO 9227)                    > Corrosion salt spray tested (ISO 9227)
     > 2 year limited warranty                                   > 2 year limited warranty
     > TÜV approved application                                  > TÜV approved application

     OHLINS.COM
82                                                                                                                         83
ROAD & TRACK                                                   ROAD & TRACK

PORSCHE 996                                                    PORSCHE 997
GT3 • GT3 RS                                                   CARRERA • CARRERA S
SEE ALL AVAILABLE MODELS ON PAGE 120                           SEE ALL AVAILABLE MODELS ON PAGE 120

YEAR MODEL: 1999-2005
CHASSIS CODE: 996 • PART NO: POS MI10

                                                               YEAR MODEL: 2005-2015
                                                               CHASSIS CODE: 997 • PART NO: POS MI20

                                                                 FEATURES
     FEATURES
                                                                 > DFV (Dual Flow Valve)
     > DFV (Dual Flow Valve)                                     > McPherson strut FRONT
     > McPherson strut FRONT                                     > Conventional shock absorber REAR
     > Conventional shock absorber REAR                          > Single bleed adjuster
     > Single bleed adjuster                                     > Height adjustable (approx. 20 mm lower than standard)
     > Height adjustable (approx. 20 mm lower than standard)     > Coil springs (60 N/mm) FRONT
     > Coil springs (70 N/mm) FRONT                              > Coil springs (120 N/mm) REAR
     > Coil springs (140 N/mm) REAR                              > Use with original top mounts
     > Use with original top mounts                              > Rebuildable
     > Rebuildable                                               > Corrosion salt spray tested (ISO 9227)
     > Corrosion salt spray tested (ISO 9227)                    > 2 year limited warranty
     > 2 year limited warranty                                   > Cancellation kit available. For more info see page 115.
     > TÜV approved application                                  > TÜV approved application

     OHLINS.COM
84                                                                                                                           85
ROAD & TRACK                                                     ROAD & TRACK

PORSCHE 997                                                      PORSCHE 997
CARRERA 4 • TARGA 4                                              TURBO • TURBO S
SEE ALL AVAILABLE MODELS ON PAGE 120                             SEE ALL AVAILABLE MODELS ON PAGE 120

YEAR MODEL: 2005-2012                                            YEAR MODEL: 2005-2012
CHASSIS CODE: 997 • PART NO: POZ MN05                            CHASSIS CODE: 997 • PART NO: POZ MN05

     FEATURES                                                      FEATURES

     > DFV (Dual Flow Valve)                                       > DFV (Dual Flow Valve)
     > McPherson strut FRONT                                       > McPherson strut FRONT
     > Conventional shock absorber REAR                            > Conventional shock absorber REAR
     > Single bleed adjuster                                       > Single bleed adjuster
     > Height adjustable (approx. 35 mm lower than standard)       > Height adjustable (approx. 35 mm lower than standard)
     > Coil springs (70 N/mm) FRONT                                > Coil springs (70 N/mm) FRONT
     > Coil springs (120 N/mm) REAR                                > Coil springs (120 N/mm) REAR
     > Use with original top mounts                                > Use with original top mounts
     > Rebuildable                                                 > Rebuildable
     > Corrosion salt spray tested (ISO 9227)                      > Corrosion salt spray tested (ISO 9227)
     > 2 year limited warranty                                     > 2 year limited warranty
     > Cancellation kit available. For more info see page 115.     > Cancellation kit available. For more info see page 115.
     > TÜV approved application                                    > TÜV approved application

     OHLINS.COM
86                                                                                                                             87
ROAD & TRACK                                                     ROAD & TRACK

PORSCHE 997                                                      PORSCHE 991
GT2 • GT2 RS                                                     GT3 • GT3 RS • GT3 RS 4.0

                                                                 YEAR MODEL: 2007-2011
YEAR MODEL: 2007-2011                                            CHASSIS CODE: 997 • PART NO: POZ MN04
CHASSIS CODE: 997 • PART NO: POZ MN04

                                                                   FEATURES
     FEATURES
                                                                   > DFV (Dual Flow Valve)
     > DFV (Dual Flow Valve)                                       > McPherson strut FRONT
     > McPherson strut FRONT                                       > Conventional shock absorber REAR
     > Conventional shock absorber REAR                            > Single bleed adjuster
     > Single bleed adjuster                                       > Height adjustable (approx. 5 mm lower than standard)
     > Height adjustable (approx. 5 mm lower than standard)        > Coil springs (90 N/mm) FRONT
     > Coil springs (90 N/mm) FRONT                                > Coil springs (140 N/mm) REAR
     > Coil springs (140 N/mm) REAR                                > Use with original top mounts
     > Use with original top mounts                                > Rebuildable
     > Rebuildable                                                 > Corrosion salt spray tested (ISO 9227)
     > Corrosion salt spray tested (ISO 9227)                      > 2 year limited warranty
     > 2 year limited warranty                                     > Cancellation kit available. For more info see page 115.
     > Cancellation kit available. For more info see page 115.     > TÜV approved application

     OHLINS.COM
88                                                                                                                             89
ROAD & TRACK                                                     ROAD & TRACK

PORSCHE 997                                                      PORSCHE 991
GT3 RS                                                           CARRERA • CARRERA S

                                                                 YEAR MODEL: 2011-2019
                                                                 CHASSIS CODE: 991.1, 991.2 • PART NO: POS MP70
YEAR MODEL: 2007-2011
CHASSIS CODE: 997 • PART NO: POF 5Q00/6N01

                                                                   FEATURES

     FEATURES                                                      > DFV (Dual Flow Valve)
                                                                   > McPherson strut FRONT
     > TTX-technology                                              > Conventional shock absorber REAR
     > McPherson strut FRONT                                       > Single bleed adjuster
     > Conventional shock absorber REAR                            > Height adjustable (approx. 10 mm lower than standard)
     > 2-way adjustable                                            > Choose your desired spring rates
     > Height adjustable (approx. 20 mm lower than standard)       > Recommended spring (70 N/mm) FRONT
     > Coil springs (120 N/mm) FRONT                               > Recommended spring (120 N/mm) REAR
     > Coil springs (170 N/mm) REAR                                > Use with original top mounts
     > Use with original top mounts                                > Rebuildable
     > Rebuildable                                                 > Corrosion salt spray tested (ISO 9227)
     > 2 year limited warranty                                     > 2 year limited warranty
     > Cancellation kit available. For more info see page 115.     > Cancellation kit available. For more info see page 115.

     OHLINS.COM
90                                                                                                                             91