WHO IS? ROGER BERNAT/ FFF - MAY 2015
Page content transcription
If your browser does not render page correctly, please read the page content below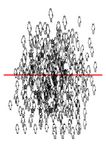 WHO IS?
ROGER BERNAT/ FFF
MAY 2015

FFF is an open structure consisting of Roberto Fratini (dramaturg), Txalo Toloza (assistant
director and technical director), Cristobal Saavedra (sound designer), Ana Rovira (light designer),
Marie-Klara González (graphic designer) and Helena Febrés (coordinator).
FFF is based in Barcelona.

Contact: febres@rogerbernat.info // tel: 00.34.639.540.859                  www.rogerbernat.info
WHO IS?
ITINERARY                                                                                      ROGER BERNAT/FFF

                                           Roger Bernat: Uncompleted studies of painting and architecture. Gradua-
                                           ted with the 1996 Extraordinary award from the Direction and Dramaturgy
                                           program of the Institut del Teatre, Barcelona. Founded and directed the
                                           General Elèctrica workshop together with Tomás Aragay. His work has been
                                           awarded the Catalan Critics' Awards.

                                           In 2008 he started creating performances in which the audience takes the
                                           stage and becomes the protagonist. «Spectators go through a device that
                                           invites them to obey or conspire and in any case, to pay with their own
                                           bodies and commit».

USER'S MANUAL                              6. These shows do not promote
                                           participation. They are inert
                                                                                     10. Unlike audience members that
                                                                                     think they can judge from their seat,
Slogans for a theatre                      mechanisms until some audience            you will be immersed in a mecha-
without spectators                         member gives form to them. If you         nism where you'll have to find your
1. The first instructions are to stop      decide not to use them and none of        way without ever knowing whether
reading! Just like with games (and         the other audience members does           you're choosing the right path. It will
electric home appliances), it is           so either, the show will develop          be hard for you to judge and you'll
easier to discover the rules while         virtually, such as when you read a        probably leave the room judging
you play. If you still want to skip the    play or novel.                            yourself, asking yourself if you did it
first instructions, here are the others:                                             well. However, the show takes no
                                           7. No audience member will have           ideal form. Each new presentation
2. Projects like Domini públic, The        the privilege of observing what the       gives rise to new forms.
Rite of Spring and Pending Vote            rest do from the outside. Even if you
were created without the aura that         are one of those audience members         11. The price you will have to pay to
Benjamin attributed to much of the         that decide not to participate, you       act will be that of forming part of a
pre-industrial establishment and that      will still form part of the mechanism.    mechanism that will seem strange
20th-century theatre was determi-          In keeping with the simile above,         to you at first. You will be immersed
ned to conserve. Rather than rely          you'll form part of a book starting       in a mechanism whose objectives
on the presence and emotions of            from the moment you decide to             you won't know and whose obliga-
actors, these shows stand over an          read it, even if you skip some            tions you'll fear. You will have to
emptiness that the audience                paragraphs or whole chapters.             obey or conspire or, in another
members have to confront.                                                            perverse version of the equation,
                                           8. You will make decisions that will      obey while conspiring. But in any
3. You'll think that there are no          not be shared by the rest of the          case, you'll have to pay with your
actors in my shows and no sceno-           audience members. The mecha-              own body and commit.
graphy. You will not be able to            nism tends to individualise people.
identify with the people and objects       This solitude, which is more ghostly      12. We end not with instructions, but
that ought to populate the stage.          than physical given the presence of       with advice from the physicist John
Your only indications will be a few        the other audience members, will be       Archibald Wheeler: «May the
signals on a stage of which you and        accentuated because, as Agamben           universe in some strange sense be
the rest of the audience will be the       notes, the mechanism tends to             brought into being by the participa-
sole inhabitants. You'll be actor of       evacuate all authority.1 You will not     tion of those who participate? The
the piece. In fact, there is no            find yourself before a strong             vital act is the act of participation.
spectators in my pieces.                   system, taking on the challenge of        Participation is the incontrovertible
                                           turning unity into a weapon, creating     new concept given by quantum
4. You will be asked questions and         a feeling of community along the          physics. It strikes down the term
invited to respond. You will have to       way. Here you'll feel alone.              'observer' of classical theory, the
decide whether to follow the                                                         man who stands safely behind the
directions or remain on the sideli-        9. The mechanism will isolate you         thick glass wall and watches what
nes. The show will take shape              and you will confront your own            goes on without taking part. It can't
based on your answers – and your           desire (for a show). Rather than see      be done, quantum mechanics
silences. You will share responsibili-     a show, you will cross paths with         says.»2
ty for the show.                           one. Nevertheless, you will wonder
                                           what it means to form part of a
5. Your role as audience member            community or if it makes sense to
will be that of an avatar that             talk about it. In other words, you will
assumes an identity to be the star         wonder what we're saying when we
of a story. Your responsibility will be    say us.                                   1. Giorgio Agamben,
                                                                                     Què vol dir ser contemporani?, 2008.
circumscribed by the time and                                                        2. John Archibald Wheeler,
space of the fiction.                                                                Gravitation, 1973.
WHO IS?
ON TOUR                                                                        ROGER BERNAT/FFF

                                                              Le metteur en scène Roger Bernat trace ainsi
                                                              les lignes éphémères d'une sociologie
                                                              mystérieuse, celle de son public. Carole Rap,
          DOMINI PÚBLIC (2008)                                Libération (France), 01.04.2010
          «Domini Públic is a society game where the
          spectator is barely something more than a           Le moins que l'on puisse dire, c'est que
          puppet. A group of people –the audience–            Roger Bernat aime redéfinir les limites du
          get together in a plaza. Who are they?              théâtre. Aurélie Olivier, Voir (Canadá)
          Where do they come from and what's the              20.05.2010
          relation between them? As they listen to a
          series of questions and instructions through        This performance was fascinating,
          their wireless headphones, they start joining       thought-provoking, enjoyable and sure to
          in small groups. Through these micro-com-           re-surface in your mind in the days to come.
          munities the group exposes the social               Katherine Kirwin, thepublicreviews.com
          patterns and models which are commonly              (England), 18.07.2010
          hidden. Even though Domini Públic starts as
          a 3D field study, the project ends up as a          Extraordinario. Carmen del Val, El País
          thrilling fiction.» KunstenFestivalDesArts          (Spain), 26.04.2015

                                                              Spanish director Roger Bernat's production
          239               81             22                 of The Rite of Spring exudes such turbulen-
          GIGS              CITIES         COUNTRIES          ce, sensitivity and classical beauty that it
                                                              leaves many traditional—and essentially
                                                              visual—theatre productions behind. [...]
          THE RITE OF SPRING (2010)                           Agamben's piercing thoughts are hard to
          Members of the audience are given                   express in a show, yet Bernat manages to
          three-channel headphones and welcomed               create a captivating and sensitive work of art.
          into the performance space to the sound of          Maria Säkö, Helsingin Sanomat (Finland),
          Stravinsky's The Rite of Spring, one of the         26.10.2014.
          leading ballets from the last century, of which
          Pina Bausch made a historic version in 1975.        A intensa experiência do encontro com o
          Several voices can be heard – different ones        passado ainda colocou em jogo discussões
          on each channel. Voices in parallel that            próprias à dança, como autoria e o poder do
          diverge and overlap. Spectators play the            coreógrafo em relação aos intérpretes.
          leading role in a show that is both a game          Adriana Pavlova, O Globo (Brasil),11.11.2013
          and choreography.
                                                              Les metteurs en scènes peaufinent, à
                                                              chaque représentation, ce doux dosage qui
          181             58             16                   désoriente le spectateur balloté en réalité et
          GIGS             CITIES         COUNTRIES           fiction, entre Shakespeare et meurtre sur
                                                              fond de misère sociale. L. Leroux, Le Monde
                                                              (France), 12.10.2012
          PLEASE, CONTINUE,
          HAMLET (2011)                                       Le juge conduit la procédure comme si l'on
          by Roger Bernat & Yan Duyvendak                     était à la Cour. C'est lui le metteur en scène
                                                              du procès. E. Demey, Mouvement, n°65
          For one night only, a judge, a prosecutor, a        (France) 09/10. 2012
          solicitor and a bailiff will judge a case outside
          the City Court. Given the crime's similarities      ...à la fois performance et vrai-faux procès
          to Hamlet's murder of Polonius in Shakes-           étayé par un solide dossier d'instruction (...).
          peare's eponymous play, the names of those          Car l'affaire s'inspire d'un fait divers réel. La
          on trial have been substituted by characters        référence à Shakespeare permet quand à
          from the theatre classic. The accused and           elle la distanciation subtilement ironique en
          witnesses are all actors.                           élargissant la perspective. Mais l'enjeu est on
                                                              ne peut plus sérieux. Parfois acquitté, Hamlet
                                                              est le plus souvent condamné. H. Le
          125             44              9                   Tanneur, Les Inrockuptibles, n°885 (France)
          GIGS             CITIES         COUNTRIES           10.2012
WHO IS?
ON TOUR                                                                          ROGER BERNAT/FFF

          PENDIENTE DE VOTO (2012)
          The theater room is transformed into a
          Parliament where every single spectator,
          armed with a remote control device for voting,      Pendiente de Voto est une véritable réflexion
          rules in a chamber hemicircle in which the          politique, plus sérieuse qu'il n'y paraît, sur les
          political colours are yet to be defined.            mécanismes du pouvoir en jeu dans toute
                                                              démocratie et sur les dérives totalitaires en
                                                              germe dans une collectivité. Cristina Marino,
          70               31             12                  Le Monde (France), 16.02.2014
          GIGS             CITIES          COUNTRIES
                                                              Esta irónica velada en tres actos viene a
                                                              sugerir que en todas partes hay quién elige
          DESPLAZAMIENTO DEL PALACIO DE LA                    las preguntas y quién se ve emplazado a dar
          MONEDA (2014)                                       respuestas unívocas. Javier Vallejo, El Pais
          Different social organisations raise El Palacio     (España), 01.03.2012
          de La Moneda in Chile and transport it to the
          neighbourhood with the lowest per capita            Bernat nos deja pensando en lo que significa
          income in the city, the emblematic La Legua         ejercer o renunciar a ejercer (...) el derecho a
          district. Each group is responsible for             voto, pero lo hace invitándonos a jugar.
          carrying the Palace on their shoulders for a        Simplemente brillante! Soledad Lagos R.,
          stretch, deciding what to say from the              Diario La Segunda (Chile), 10.01.2013
          balcony and whether to accompany their
          stretch with music, dancing or silence.             Mientras que tradicionalmente la teatralidad
                                                              se ha identificado con la cita explícita o
          1               1             1                     reduplicación de la representación, ahora lo
                                                              que se cita no es el personaje o la trama, a
          GIG             CITY           COUNTRY              través de algún juego metateatral, sino el
                                                              propio aparato que lo produce. Óscar
                                                              Cornago, Teatralidades y dispositivos.
          NUMAX-FAGOR-PLUS (2014)                             (Spain), Óscar Cornago
          «History repeats itself. In 1979, the workers
          at Numax, the Spanish manufacturer of
                                                              Une sorte de karaoké théâtral et politique
          household appliances, learn that an experi-
                                                              d'autant plus stimulant qu'il retraverse 30 ans
          ment of collective self-management to save
                                                              d'histoire sociale. René Solis, Libération
          their business has failed. Aware of the
                                                              (France), 22.05.2014
          defeat, they decide to capture their last days
          on film. In 2013, the cooperative Fagor, one
                                                              Puissant et fragile: Soudain les spectateu-
          of the largest manufacturers of household
                                                              rs-acteurs s'identifient réellement à leur rôle
          electronics in Europe, were forced to close
                                                              dans le drame ouvrier. On les voit réfléchir à
          their books. Roger Bernat invited the workers
                                                              leur responsabilité individuelle au sein du
          from Fagor to restage the last deliberations
                                                              collectif. Et cela à deux niveaux: responsabili-
          at Numax in the style of re-enactments of
                                                              té dans l'histoire racontée et responsabilité
          historical battles. An original presentation that
                                                              en tant qu'interprète de cette histoire.
          revives a real moment of collective crisis
                                                              Simplement en lisant les mots inscrits sur un
          through a collectivisation of the discourse.
                                                              écran. Cela révèle la force et la vulnérabilité
          We have the last word.» KFDA
                                                              d'un collectif, lui donne corps. On ne pourra
                                                              plus dire que le théâtre n'est qu'illusion.
          32              11              5                   Pieter T'Jonck, De Morgen (Belgium),
          GIGS            CITIES         COUNTRIES            21.05.2014

          QUERIDO PÚBLICO: El espectador ante la participación: jugadores, usuarios, prosumers y
BOOK      fans (2007- 2009) Edited by Roger Bernat & Ignasi Duarte, Centro Párraga/ CENDEAC.
          «The audience is asked to participate, to take part in the artistic work, in the digital game or
          to express themselves in countless online forums. The public space becomes a representa-
          tion space, where almost any character fits in. The democratic game's aesthetification
          seems to encompass the whole surface of the planet by increasingly transforming the
          citizens into spectators, life into a play. Is this movement a step forward in citizens' emanci-
          pation towards full participation or does it reduce all actions to a play celebrating the
          never-ending entertainment, while 'others' make the decisions for us?» 14 specialists –from
          a neuroscientist to an anthropologist– approach the Arts realm as an analytical field trying
          to define the spectator's characteristics.