Shannon College of Hotel Management - EXCEPTIONAL PROFESSIONALISM RECOGNISED WORLDWIDE - NUI Galway
Page content transcription
If your browser does not render page correctly, please read the page content below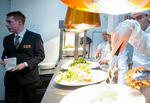 2018/2019 OPEN EVENTS
OPEN DAY
Friday 12th October 2018
Students, parents and teachers are welcome to visit the college
between 10.30-13.00. Talks will commence at 11.30am.

OPEN EVENINGS
Wednesday November 28th 2018
and Tuesday January 22nd 2019

The Open Evenings start at 17.00 sharp and include talks,
presentations, demonstrations and a work placement exhibition.
Students, feel free to bring your parents or friends along with you.

Booking
Booking is recommended for the open events. Please contact Joan in the Admissions Office;
Phone: 061 712590 or email: joan.markham@nuigalway.ie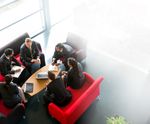 ABOUT US
                                                          A College of NUI Galway
                                                          In August 2015, Shannon College of Hotel Management
                                                          amalgamated with NUI Galway and is now a College of the
                                                          University. The College campus remains in Shannon but all
                                                          students will now be registered students of NUI Galway and all
                                                          degrees will be awarded by the University. The new status firmly
                                                          places Shannon College in the mainstream university system.

                                                          In addition to graduating with a BBS or a BComm in International
                                                          Hotel Management, the Irish Hospitality Institute (IHI) also awards
                                                          a full professional membership to the Shannon College graduates.

  100% Employment                                         Professional Practical Training
                                                          Professional practical training is a core component of a Shannon
     on Graduation Day                                    College degree. Particularly in Year 1 (in Shannon College)
                                                          and in Year 2 (on placement), students develop practical skills
    Since 1951, Shannon College has maintained a          and a level of attention to detail to match the professional
   100% student employment record every year on           standard found in the world's top hotels. The training involves
 graduation day. This unrivalled record is a reflection
                                                          20 hours per week in Year 1 rotating between Culinary Kitchen
   of the hard work and achievements of students
                                                          Practical, Restaurant Services Practical, Accommodation
    throughout their four year degree at Shannon.
                                                          Services, Front Office Operations and Information
                                                          Technology, Skills for Work Life, HACCP and Food Science.
The employment record is facilitated by:

                                                          Professional Ethos
    The industry
                                 The structured           The structured environment at Shannon College empowers
      readiness
                                work placements           students to develop a high level of professionalism and a
  of students after
                                  throughout              sense of Hospitality. Shannon College students are easily
     completing
                                   the degree             identified by their college suit. The ethos of 'Commitment to
     a Shannon
                                  programme               Excellence' is central to the teaching and learning at Shannon
   College degree
                                                          College and students develop leadership, organisational and
                                                          teamwork skills by participating in college events such as
                                                          graduation, open days, fundraising, social and sports activities.

 The long standing
   relationship
                                 The reputation           Business Education
     between
                                of our graduates          Students gain a firm grounding in all key areas of business and
 Shannon College
                                   worldwide              management which help students to develop their business skills,
      and our
  hotel partners                                          commercial awareness, innovation and management skills. This
                                                          allows students to have a successful career in Hotel Management
                                                          and many other fast changing global business careers.

                                                                                                                              1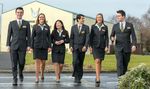 HOTEL
PARTNERS
include
                                                                                                                    Canada

BELGIUM
• Aloft Brussels Schuman Hotel
• Dolce La Hulpe
• Four Points
• Martin's Chateau du Lac, Genval
                                                                                                                                     USA
• Sheraton Brussels Airport Hotel
• Sofitel Brussels Le Louise

CANADA                                                            MALAYSIA
• Fairmont Banff Springs                                          • Mandarin Oriental
• Fairmont Chateau Whistler                                         Kuala Lumpar
• Fairmont Jasper Park Lodge, Alberta
                                                                  MONACO
CHINA                                                             • Monte Carlo Bay Resort
• Amanyangyun AMAN Hotel, Shanghai
• InterContinental Shanghai Pudong                                SEYCHELLES
• Kempinski Hotel Beijing Lufthansa Centre, Beijing               • AVANI Seychelles Barbarons Resort & Spa
• Mandarin Oriental Pudong Shanghai                               • Banyan Tree Resort
• Rosewood Sanya, Hainan                                          • Raffles Seychelles
• Shangri-La Hotel, Guangzhou                                     • Savoy Seychelles Resort & Spa

FRANCE                                                            SPAIN
• Grand Hyatt Cannes Hôtel Martinez                               • PGA Catalunya Resort, Girona
• InterContinental Carlton Cannes                                 • The Ritz-Carlton Abama, Tenerife
• Terre Blance Hotel Spa Golf Resort                              • Sheraton - La Caleta Resort & Spa, Tenerife

GERMANY                                                           SWITZERLAND
• Hotel Adlon Kempinski, Berlin                                   • Hotel d'Angleterre, Geneva
• Le Méridien Frankfurt
• The Ritz-Carlton, Wolfsburg                                     THE CHANNEL ISLANDS
• Steigenberger Airport Hotel Frankfurt                           • Duke of Richmond Hotel, Guernsey
• Steigenberger Frankfurter Hof, Frankfurt                        • The Old Government House Hotel & Spa, Guernsey

HONG KONG                                                         THAILAND
• Intercontinental Hong Kong                                      • Mandarin Oriental Bangkok

IRELAND                                                           UAE
• Adare Manor Resort, Co. Limerick                                • Le Royal Meridien Beach Resort & Spa Dubai
• Ardilaun Hotel, Galway                                          • Ritz-Carlton, Doha
• Ashford Castle, Co Mayo                                         • Ritz Carlton, Dubai
• Clontarf Castle, Dublin
• Dromoland Castle, Co Clare                                      UK
• Druids Glen Resort, Co Wicklow                                  • Bristol Hotel, Doyle Collection, Bristol
• Dunraven Arms, Co Limerick                                      • Chesterfield Hotel, Red Carnation, London                          UK (continued)
• Glenlo Abbey, Galway                                            • Claridges, London                                                  • Rubens at Palace Hotel, Red Carnation, London
• The Glenroyal Hotel, Co Kildare                                 • Coworth Park - Dorchester Collection, Ascot                        • The Savoy, London
• The Grand Hotel Malahide, Dublin                                • The Dorchester, London                                             • Sheraton Grand London Park Lane Hotel
• The Gresham Hotel, Dublin                                       • Fairmont St Andrews, Scotland                                      • Sofitel London Heathrow
• The Intercontinental, Dublin                                    • Four Seasons Hotel London at Park Lane                             • South Lodge, West Sussex
• The Johnstown Estate, Co Meath                                  • Gleneagles Hotel & Resort, Scotland                                • Park Plaza London Riverbank
• The K Club, Co Kildare                                          • The Goring, London
• The Marker Hotel, Dublin                                        • Intercontinental London - the O2                                   USA
• The Westbury Hotel, Dublin                                      • Jumeirah Carlton Tower                                             • Baltimore Marriott Waterfront
• Parknasilla Hotel Resort, Co Kerry                              • Kensington Hotel, Doyle Collection, London                         • Dupont Circle , Washington
• Radisson Blu St Helens, Dublin                                  • Mandarin Oriental London                                           • Fitzpatrick's Hotel, New York & Grand Central
• Riu Plaza, The Gresham, Dublin                                  • Pennyhill Park Hotel, Surrey                                       • Indianapolis Marriott Downtown, Indianapolis
• The Savoy Hotel, Limerick                                       • The Grove                                                          • JW Marriott Austin, Texas
• The Shelbourne Hotel, Dublin                                    • The Meridien, London                                               • Lotte New York Palace, New York
                                                                  • The Montague on the Gardens, London                                • Ocean, Edge Resort & Golf Resort, Massachusetts
LUXEMBOURG                                                        • The Quay Hotel and Spa, Wales                                      • Row NYC, Hotel
• Le Place d'Armes                                                • The Renaissance London Heathrow                                    • Sheraton Erie Bayfront, Pennsylvania
• Le Royal Hotel & Resort                                         • The Ritz, London                                                   • The Four Seasons, Boston
• Sofitel Luxembourg Europe                                       • Rosewood, London                                                   • Westin Milwaukee Downtown

Locations reflects student placements over recent academic years. Placement locations change year to year depending on industry demands, immigration regulations and student preferences.

 2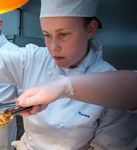 UK
                             Belgium
     Ireland                                    Germany
Channel Islands                               Luxembourg
               France
                                               Switzerland

                                Monaco
       Spain

                                                                                               U.A.E.                       China

                                                                                                                                    Hong Kong

                                                                                                                 Thailand

                                                                                                                 Malaysia

                                                                                                   Seychelles

                                                                                                                STUDENTS
                                                                                                                PLACED IN OVER

       A HOTEL CAREER
       The hotel industry offers diverse opportunities for success in business,
                                                                                                                100 HOTELS
                                                                                                                ACROSS
       ranging from careers in luxurious, independent 5 star hotels to highly

                                                                                                                16 COUNTRIES
       efficient and profitable hotel chains for the more price conscious guest.

        SALARIES IN THE HOTEL BUSINESS
        ROLE                                                              FROM
        Front Office Manager                                              €30,000+
        Accommodation Manager                                             €30,000+
        Bar/Restaurant Manager                                            €30,000 - €45,000
        Events Manager                                                    €30,000 - €45,000
        Sales Manager                                                     €35,000 - €50,000
        Food & Beverage Manager                                           €40,000 - €60,000
        Revenue Manager                                                   €38,000 +
        Human Resource Management                                         €35,000 - €75,000
        Deputy General/Operations Manager                                 €40,000 - €60,000
        Financial Controller                                              €45,000 - €80,000
        General Manager                                                   €55,000 - €150,000

       Source: Get a life in Tourism Magazine (2017). Salary rates are an average guide.
       They are indicative rates and vary depending on location, hotel size and grade.

                                                                                                                                                3
COURSE INFORMATION

BACHELOR OF BUSINESS STUDIES
IN INTERNATIONAL
HOTEL MANAGEMENT
The Bachelor of Business Studies in International
Hotel Management (BBS) prepares students for
a career in business management within the
Hotel Industry or in a host of other industries.

 Degree Level                  Level 8

 CAO Code                      GY261

 CAO cut off points 2018       496 (including interview points)

 Duration                      4 years 9 months

Year 1: Study at Shannon College                                       Year 4: Study at Shannon College
Professional, practical training forms an essential part of the Year   Students concentrate on advanced general business
1 studies as students rotate between seven professional classes        modules such as Performance Management & Control and
every two/three weeks. Business modules such as Financial &            Revenue Management. Important strategic areas such as
Management Accounting, Management and Quantative methods               Entrepreneurship and Strategic Management prepare students
are also introduced. Students study their second language (French,     for their future careers in hotel management. In Year 4,
German, Spanish, English or Intercultural Communications).             students will have the opportunity to choose elective subjects
                                                                       in both semesters. Electives include, Advanced Culinary
                                                                       Studies, Facilities Management, Event Management, Language
Year 2: Professional Operative Work Placement
                                                                       and Hotel Asset Management.
The Year 2 work placement is a 12 month professional operative
work placement in leading European hotels to reinforce the training
in Year 1 and improve knowledge of industry practice and systems.      End of Year 4: Trainee Management Work Placement
                                                                       At the end of Year 4, students commence a trainee
                                                                       management work placement for at least 9 months until
Year 3: Study at Shannon College
                                                                       graduation (normally a 12-18 month contract). International
In Year 3, students advance from the practical training and the        hotel companies visit Shannon College to recruit students onto
introduction in Year 1 and instead focus on modules improving          management development programmes or as direct hires in
their industry knowledge, such as Rooms Division Management            properties around the world. At the end of the work placement
and Business & Hospitality Law. The language module is continued       students complete a Viva Voce examination before graduating.
and more advanced business modules such as Marketing, Human
Resource Management, Information Technology and Business
Finance are studied.

 4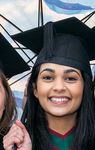 Course Modules – Bachelor of Business Studies in International Hotel Management

YEAR 1      Semester 1                                           Semester 2

               Food & Beverage 1                                   Food & Beverage 1
               Culinary Kitchen Practical                          Culinary Kitchen Practical
               Restaurant Service Practical                        Restaurant Service Practical
               Accommodation Services/Front Office Operations      Accommodation Services/Front Office Operations
               Information Technology                              Information Technology
               Language 1                                          Language 1
               Introduction to Management Accounting               Introduction to Financial Accounting
               Principles of Management                            Quantitative Methods
               Skills for Work Life                                HACCP/Food Science

YEAR 2

               12 Month Professional Operative Placement

YEAR 3      Semester 1                                           Semester 2

               Food and Beverage 2                                 Rooms Division Management
               Principles of Marketing                             Hospitality & Business Law
               Management Accounting 1                             Business Finance
               Business Skills Development                         Human Resource Management
               Economics for the Hospitality Industry              Information Technology for Business
               Language 2                                          Language 2

YEAR 4      Semester 1                                           Semester 2

               Revenue Management                                  International Human Resource Management
               Strategic Management & Hotel Simulation             Head of College Key Note Speaker Programme
               Performance Management & Cost Control               Entrepreneurship
               Marketing Management                                Principles of Tourism
               Applied Research Methods
                                                                 Electives:
            Electives:                                              Intercultural Communications and Management
               Language 3                                          Final Year Research Project
               Advanced Beverage Studies                           Organisational Behaviour for Managers
               Advanced Culinary Studies                           Event Management
               Facilities Management                               Hotel Asset Management
               Management of Organisational Change                 Public Speaking for Hotel Professionals

END OF YEAR 4

               9 Month Trainee Management Work Placement
               Viva Voce Examination

                                                                                                                      5
COURSE INFORMATION

BACHELOR OF COMMERCE
IN INTERNATIONAL
HOTEL MANAGEMENT
The Bachelor of Commerce (BComm)
prepares students for a career in
business management in the hotel
industry and also provides an
opportunity to specialise in a
business discipline in the
final academic year.

 Degree Level                   Level 8

 CAO Code                       GY262

 CAO cut off points 2018        657 (including interview points)

 Duration                       4 years 9 months

Year 1: Study at Shannon College                                       Year 4: Study at NUI Galway
Professional, practical training forms an essential part of the Year   Students transfer to the final year BComm in NUI Galway and
1 studies as students rotate between seven professional classes        study three core modules and also specialise in a business
every two/three weeks. Business modules such as Financial              discipline. The business disciplines offered by NUI Galway are
Accounting and Quantative Methods are also introduced and              Accounting & Performance Measurement, Digital Business &
students study their second language (French, German, English          Analytics, Economics & Public Policy, Management of Human
or Intercultural Communications).                                      Resources, Marketing Management, Finance, Enterprise, Business
                                                                       Law and International Business.

Year 2: Professional Operative Work Placement
The Year 2 work placement is a 12 month professional operative         End of Year 4: Trainee Management Work Placement
work placement in leading European hotels to reinforce the             At the end of Year 4, students commence a trainee management
training in Year 1 and improve knowledge of industry practice          work placement for at least 9 months until graduation (normally
and systems.                                                           a 12-18 month contract). International hotel companies
                                                                       visit Shannon College to recruit students onto management
                                                                       development programmes or as direct hires in properties around
Year 3: Study at Shannon College
                                                                       the world. At the end of the work placement students complete a
In Year 3, students advance from the practical training and the        Viva Voce examination before graduating.
introduction in Year 1 and instead focus on modules improving
their industry knowledge, such as Rooms Division Management
and Principals of Marketing. The language module is continued          BComm International
and more advanced business modules such as Managerial                  In Year 4, students also have the option to transfer to the BComm
Economics, Human Resource Management, Information                      (International) Degree at NUI Galway which allows students to
Technology and Business Finance are studied, along with                pursue French, German or Spanish while completing the final year
prerequisite modules in preparation for the final year of the          of the BComm. Admission to the BComm (International) is subject
BComm degree at NUI Galway.                                            to meeting NUI Galway's Leaving Certificate language entry
                                                                       requirements and places are limited.

 6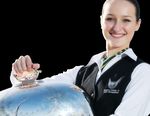 Course Modules – Bachelor of Commerce in International Hotel Management

YEAR 1      Semester 1                                                     Semester 2

               Food & Beverage 1                                             Food & Beverage 1
               Culinary Kitchen Practical                                    Culinary Services Practical
               Restaurant Service Practical                                  Restaurant Services Practical
               Accommodation Services/Front Office Operations                Accommodation Services/Front Office Operations
               Information Technology                                        Information Technology
               Language 1                                                    Language 1
               Introduction to Management Accounting                         Introduction to Financial Accounting
               Principles of Management                                      Quantitative Methods
               Skills for Work Life                                          HACCP/Food Science

YEAR 2

               12 Month Professional Operative Placement

YEAR 3      Semester 1                                                     Semester 2

               Food and Beverage 2                                           Rooms Division Management
               Principles of Marketing                                       Managerial Economics
               Management Accounting 1                                       Business Finance
               Mathematics for Business                                      Human Resource Management
               Economics for the Hospitality Industry                        Financial Accounting 1 or
               Language 2                                                     Information Technology for Business
                                                                              Language 2

YEAR 4      Semester 1                                                     Semester 2

            Students transfer to the final year BComm in NUI Galway and study three core modules
            and also specialise in a business discipline.

            The core modules offered at NUI Galway are:
               Ireland in the Global Economy
               Ethics and Corporate Social Responsibility
               Business Strategy: Innovation, Creativity and Enterprise

            Specialise in a business discipline:
               Accounting & Performance Measurement
               Economics & Public Policy
               Management of Human Resources
               Digital Business & Analytics
               Marketing Management
               Finance
               Enterprise, Business Law
               International Law

END OF YEAR 4

               9 Month Trainee Management Work Placement
               Viva Voce Examination

                                                                                                                                7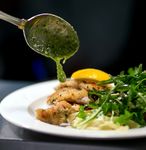 CHOOSING A CAREER

Choosing a Course
Differences between the BBS and the BComm                    Transferring between Courses

The BBS and BComm are very similar courses. Both are         1. BBS students who wish to transfer to the BComm
Level 8 business degrees and students spend Years 1,2, 3        must achieve a minimum grade average of 65%
and Final Year Placement studying and working together.         in Year 1 examinations. Transfer requests must be
In Year 4, the BBS students study at Shannon College and        made in writing to the Head of Studies of Shannon
focus on general business and advanced hospitality modules      College prior to enrolling in Year 3. The number
and developing strategic hotel management skills. In Year       of transfer places available is limited each year.
4, the BComm students study at NUI Galway, specialising
in one business discipline. The BComm students do not        2. BComm students who wish to transfer to
take any hotel management modules during Year 4.                the BBS must pass all modules in Year 1
                                                                examinations. Transfer requests must be
                                                                made in writing to the Head of Studies of
                                                                Shannon College prior to enrolling in Year 3.
Career Opportunities

BBS and BComm graduates have very similar career
opportunities. Students from both courses complete the
Trainee Management Work Placement at the end of Year
4 and most continue building their careers in hotels after
graduation. Both degrees are recognised for acceptance
onto Level 9 Masters programmes. The BBS graduates have
the advantage of a more rounded hotel management and
general business education, while the BComm graduates
have the benefit of specialising in one business area.

 8
WORK PLACEMENTS
Year 2: Professional Operative Work Placement

How long is the placement?                                          How will I be placed?
12 months (July – June)                                             The Shannon College Placement Office organises the work
                                                                    placements on behalf of students. Most hotels require an
                                                                    interview and students are prepared for hotel interviews
What will I do on placement?
                                                                    through the Skills for Work Life module in Year 1. Language
The mandatory placement is a professional operative placement,
                                                                    skills and performance in Year 1 are considered by hotels
which reinforces the practical training and language studies of
                                                                    and Shannon College in finalising placements. Placement
Year 1. Students gain experience in at least two departments and
                                                                    locations are announced after Year 1 examinations in May.
will be working at operative level. The work experience improves
students' knowledge of industry practice and systems. Students
are paid by the hotel and wages vary from country to country.       Erasmus Funding
                                                                    Students may be eligible to receive
                                                                    an Erasmus Mobility Grant to
Where will I be placed?
                                                                    support the Year 2 Placement,
Shannon College's placement partner hotels are located in France,
                                                                    funded by the EU Lifelong Learning
Germany, Belgium, Luxembourg, Switzerland, Spain and the UK. A
                                                                    Programme: Erasmus. Erasmus is the EU's flagship education
student's foreign language option and visa requirements determine
                                                                    and training programme enabling 200,000 students to study
the placement country. Students benefit both professionally and
                                                                    and work abroad each year. The grant amount varies and will
personally from working and living in another European country.
                                                                    be based on the recognised cost of living in each country.

End of Year 4: Trainee Management Placement

How long is the placement?                                          How will I be placed?
At least 9 months until graduation                                  Leading hotel companies visit Shannon College to recruit
(normally a 12-18 month contract)                                   final year students onto their trainee management and similar
                                                                    programmes or as direct hires. It is an exciting process for the
                                                                    students as every placement hotel is unique and the opportunities
What will I do on placement?
                                                                    can vary significantly in terms of location, type of property, role,
The mandatory Trainee Management Placement is                       progression, length of contract and salary. Students are assisted
the culmination of four years of study, training and                by the placement office to decide which career path and roles
development. Students are ready for supervisory roles               to pursue. The placement office co-ordinates the hotel visits,
and to grow into managerial roles. Some hotels recruit              applications and interview process. Shannon College has a
students as direct hires for one specific role in a property.       100% success rate in placing students.
Other hotels offer structured management development
programmes designed to elevate students to roles of
responsibility. Some programmes are specialised in a
particular hotel department (e.g. Front Office or Food &
Beverage) while other programmes are more general.

Where will I be placed?
Current students are placed in properties in Ireland, the
UK, Dubai (and other UAE locations), the USA, Canada
and Asia. The dynamic growth of the global hotel
industry presents great opportunities and placement
partners are continuously recruiting students for new
and dynamic locations, such as Thailand and China.

                                                                                                                                      9
APPLICATIONS
How To Apply
Applications by Irish and EU students for full time                         Please refer to the CAO Handbook /website for full details of
undergraduate degree programmes are made to:                                applications date and procedures.

Central Applications Office (CAO)
                                                                            Interview Details
Tower House, Eglinton Street, Galway.
                                                                            All applicants must attend a selection interview, for which up
T: +353 91 509800
E: help@cao.ie                                                              to 300 points may be awarded. Shannon College will contact
www.cao.ie                                                                  all students directly by post after the CAO closing dates to
                                                                            arrange their interview. Please notify Shannon College's
Applications must arrive in the CAO not later than February 1st.            Admissions Office if you do not receive correspondence
Late Applications must arrive in the CAO not later than May 1st.            shortly after the CAO closing dates. Interviews are normally
A change of mind facility is available to CAO applicants until July 1st.    held in April and July. Courses are not restricted.

 Course Code         Course Title                               Minimum Requirements                   Cut-Off Points in 2018

 GY261               Bachelor of Business Studies                 2H5+4O6/H7 Including                 496 (including interview points)
                     in International                              English
                                                                   Irish
                     Hotel Management
                                                                   Maths
                                                                   Third Language

 GY262               Bachelor of Commerce                         2H5+4O6/H7 Including                 657 (including interview points)
                     in International                              English
                                                                   Irish
                     Hotel Management
                                                                   Maths
                                                                   Third Language

General Entry Requirements
Age                                                                         Third Language Requirement
Students must normally have attained the age of 17 by the 15th              A third language is required for both programmes at Shannon College.
of January following year of entry. For 2019 entry, students                Third language exemption from the NUI is acceptable
must have reached the age of 17 by the 15th of January 2020.
                                                                            English Language Requirement
Matriculation- minimum entry requirements                                    All applicants whose first language is not English, or who have not
Matriculation refers to the minimum requirements for entry to the           been educated through English language during their two most
College. Shannon College is a College of NUI Galway which is a              recent years of study, must attain an advanced level in English in
constituent university of the National University of Ireland (NUI).         their final school exam or must present one of the recognised English
Detailed matriculation requirements are outlined above.                     language qualifications (e.g. IELTS, TOEFL).

                                                                            If you have any queries please contact the Admissions Office
Irish Language requirement                                                  on 061 712590.
Generally speaking Irish is a standard subject requirement
for matriculation for applicants with the Irish Leaving                     Mature Students
certificate. However, certain applicants may be eligible                    Places are reserved on the BBS (GY261) for mature students.
for an exemption from this requirement from the NUI,                        Applicants must be over 23 years of age by January 1st
(e.g. those born outside the Republic of Ireland. Detailed                  2019 to qualify as a mature student for entry in September
information is available on the NUI website).                               2019. Applications must be made through the CAO.
Find out more:
                                                                            LCVP
National University of Ireland (NUI),                                       The LCVP is considered as a composite subject and may be used as
49 Merrion Square,                                                          being among the six best subjects for the calculation of points. The
Dublin 2                                                                    Links module does not count as satisfying one of the six minimum
                                                                            entry subject requirements. Points will be calculated as follows:
www.nui.ie
                                                                            Pass: 28
                                                                            Merit: 46
                                                                            Distinction: 66

10
Leaving Certificate Applied (LCA) and Foundation Subjects                    DARE
Leaving Certificate Applied and Foundation Level subjects do not             In order to be considered for a place in Shannon College through
meet the minimum entry requirements for Shannon College.                     DARE, applicants must meet the DARE eligibility requirements,
                                                                             in addition to the minimum entry requirements outlined in page
                                                                             10 of this prospectus. For full details on the undergraduate
Deferred Entry
                                                                             admissions procedure through DARE. Please visit: http://www.
For deferral instructions, please view details on the                        nuigalway.ie/student_services/disability_office/index.html
NUI Galway website; http://www.nuigalway.ie/
undergrad-admissions/deferrals/deferrals/
                                                                             Other Award Holders
HEAR                                                                         If you have a relevant QQI/FETAC qualification, you can
In order to be considered for a place in Shannon College                     use this to apply for a place on the BBS (GY261). Applicant
through HEAR, applicants must meet the HEAR eligibility                      must obtain in one sitting a minimum of five distinctions
requirements, in addition to the minimum entry requirements                  and three passes from the eight modules in their award
outlined in page 10 of this prospectus. For full details on                  to be eligible to apply for a reserved place. A major award
the undergraduate admissions procedure through HEAR,                         must be achieved. Component certificates do not suffice.
please visit: http://www.nuigalway.ie/accesscentre/
                                                                             Additional requirement: Students must hold a minimum Grade of
                                                                             O6 in Leaving Certificate Mathematics or pass the Mathematics
                                                                             Module (5N1833/C20139) as part of their FETAC award.

Shannon College recognises the following awards.

5M1940 Computer Aided Design                    5M2181 Applied Social Studies             5M4349 Nursing Studies
5M2208 Design                                   5M2149 Sound Production                   5M2083 Hospitality Operations
5M2012 Furniture Design & Making                5M0529 Software Development               5M2154 Cultural & Heritage Studies
5M2468 Business Administration                  5M5165 Trade Union Studies                5M2073 Language and European Studies
5M2111 International Trade                      5M0802 eBusiness                          5M2146 Multimedia Production
5M1997 Office Administration                    5M2067 Information Processing             5M0536 Computer Systems & Networks
5M2102 Business Studies                         5M3789 Legal Studies                      6M2115 Supervisory Mgmt for Manufacturing
5M2071 Contract Centre Operations               5M2069 Marketing                          6M4385 Retail Management
5M2061 Engineering Technology                   5M2015 Retail Practice                    6M4587 Management
5M2145 Motor Technology                         5M5267 Food Science                       6M4985 Business
5M2110 Security Studies                         5M3807 Laboratory Techniques              6M3618 Arts Administration
5M4468 Community Health Services                5M5010 Construction Technology            6M5013 Administration
5M5011 Tourism with Business                    5M2109 Security Systems Technology

GCE A Levels/GCSE Award Holders                                              Hungarian Matura) in a previous year must send a
To matriculate students presenting GCE A Levels and                          certified translated copy of their results to the CAO
GCSE examinations must obtain a pass in at least                             office. Applicants sitting their final school examinations
six subjects including English, Maths and another                            in summer 2019 must send a certified translated copy of
language, students must also obtain the following:                           their results to the CAO office as soon as they become
                                                                             available and prior to the issue of Round One Offers.

Minimum Grade C at Advanced Level in two recognised subjects                 Please note that a certified English translation is required
(Grade A with Grade E or Grade B with D, are considered equivalent           in the case of qualifications not issued in English. They
of two Grade C's) and a minimum of Grade C in four other                     must be sent directly to the CAO office. Please contact the
recognised subjects. Visit www.nui.ie for acceptable subjects.               Admissions Office at Shannon College for further details.

International Baccalaureate Diploma Holders                                  Other Academic Qualifications
Candidates must meet the minimum matriculation requirements.                 Candidates who wish to present other qualifications
Please contact the Admissions Office for further details (061 712590)        to gain admittance to Shannon College should contact
                                                                             the Admissions Office directly to discuss minimum
School leaving Examinations from EU Countries                                entry requirements. Please note that candidates must
outside Ireland and the UK                                                   satisfy the matriculation regulations of NUI Galway.

Shannon College welcomes applications for undergraduate
degree programmes from EU applicants. EU applicants must
apply through the CAO in accordance to closing dates outlined
on page 10 and must tick the box 'other school exams'.
Applicants who have completed a recognised final school
examination (e.g. German Abitur, International Baccalaureate,

                                                                                                                                            11
ACCOMMODATION & STUDENT SERVICES
Accommodation                                                       Student Services
                                                                    Counselling
                                                                    University is a big step, with many potential rewards to
                                                                    be enjoyed. However, there can also be challenges and it
                                                                    may be stressful at times. You may also be experiencing
                                                                    personal difficulties. There is a counselling service available
                                                                    to students and your class tutor will help you to arrange an
                                                                    appointment. This service is confidential and is free of charge.

                                                                    Student Services Officer

Accommodation for Year 1 students is located in Castle              Shannon College has a dedicated Student Services
Gardens at Bunratty Village. Each student house has three           Officer who organises a range of sport, leisure, travel
bedrooms which consist of two en suite rooms and one single         and cultural activities for students. For further details
room with an adjacent bathroom. The accommodation is                contact April Whelan at april.whelan@nuigalway.ie.
fully equipped with all the necessary domestic appliances.
                                                                    Disability Support Services
Due to increase demand for places in recent years, it may happen
                                                                    Shannon College is committed to improving access to its
that single rooms are not available to all. In some circumstances
                                                                    programmes and study supports to students with disabilities
students will be allocated shared accommodation at a reduced
                                                                    and/or learning difficulties. If you have any queries please
cost. This allocation will be made through random selection.
                                                                    contact the Disability Officer on 061 712448.
Please contact Mrs. Imelda O'Connell in relation to
accommodation queries at Imelda.oconnell@nuigalway.ie               Health and Wellbeing

The accommodation at Castle Gardens is managed by Rent              Shannon College provides a doctor on campus at a
an Irish Cottage MGMT Ltd. This is a private company                subsidised charge.
that manages all aspects of the accommodation.

FREE FEES & STUDENT FINANCES

Free Fees Initiative                                                Student Contribution Charge
The Department of Education and Skill's 'Free Fees Initiative'      A Student Contribution charge of €3000, is payable
applies to both degrees at Shannon College. To be deemed            for each of the first four years of the programme.
eligible, students must meet the following criteria:                However, students who are successful in their
                                                                    application for a grant will have this charge paid on
    Be a first time undergraduate student.                         their behalf by SUSI. When you register online, you
    Hold EU nationality or official refugee status.                will be asked if you have applied for a grant. Once you
    Have been ordinarily resident in an EU member                  receive official confirmation of your SUSI grant, please
     state for at least three of the last five years                email it to the fees office at fees@nuigalway.ie.
     preceding entry to the programme.
                                                                    A student levy of €224 is payable by all students
Students who do not satisfy these conditions are required           and is not covered by the SUSI grant.
to pay tuition fees. Please contact the Admissions Office
for further information on tuition fees (061 712590).

12
GRADUATE PROFLES
                                  Tracy Deane                                                                           Dave O'Keefe
                                  Assistant Front Office Manager,                                                       General Manager,
                                  Adare Manor Hotel                                                                     The Dean Hotel, Dublin
                                  Graduation Year: 2016                                                                 Graduation Year: 2012

           CAREER PATH: I completed my 2nd year industry placement in                            CAREER PATH: After deciding to pursue a Bachelor of Business Studies in
           the 5 star Four Seasons Hotel Des Burges, Geneva. On my final                         International Hotel at Shannon, I got a summer job at Capella Castlemartyr
           year placement I was accepted onto the Management Graduate                            Resort working in Food & Beverage. This opened my eyes to the
           Programme with the Dorchester Collection. I spent 18 months                           opportunities the hospitality business has to offer. My Year 2 placement
           in the Berkshire Countryside in the 5 star Coworth Park Hotel                         took me to Brussels, Belgium – an experience I absolutely loved! I worked
           learning all areas of the front office department before returning                    at the Conrad Hotel on Avenue Louise. I worked across 4 different areas of
           to Dublin to spend some time as the Assistant Front Office                            the hotel and gained invaluable experience, connections and friends. For
           Manager in The Westin Dublin.                                                         my final placement, I was selected by Fitzpatrick Hotels to work in one of
                                                                                                 their New York properties. I spent a further 4 years working in Manhattan
           COLLEGE HIGHLIGHT: I have many highlights including winning                           at The Waldorf Astoria in various Rooms Division roles up to Senior Front
           the National Restaurant Service title 2014, Cook Serve Gold                           Office Manager. Upon returning to Ireland in 2016, I have continued my
           Winner 2014, being part of the Banfi Tour 2015 and receiving                          career in hospitality in a number of different roles. Currently, I am the
           the Alumni Scholarship at my graduation in 2016.                                      General Manager of The Dean Dublin.

           WHY SHANNON COLLEGE: For me as a young aspiring hotelier,                             COLLEGE HIGHLIGHT: So many that it is too difficult to select just one.
           my greatest asset is being a graduate of Shannon College of                           Placements, the friendships that you form with your fellow students,
           Hotel Management. With my degree, I not only have a passport                          winning The Louis Latour Prize at my graduation in 2012.
           to the world but my fellow alumni for support. The alumni all
           around the world are always willing to share their experiences,                       WHY SHANNON COLLEGE : I always wanted a career that mixed people
           give opportunities and build relationships with their peers,                          with business. My parents have run their own shop all my life, so I grew up
           no matter the distance in their years. I have never really truly                      learning from a very early age that you must take care of your customer
           appreciated the value of my degree until now knowing that I am                        if you want them to come back again. Having spoken with my school's
           a sought after professional not only because of the educational                       guidance counsellor, she asked me "What about Shannon College?".
           and practical training Shannon College provided me with but the                       Admittedly, I had never considered a career in hotel management until
           passion they have instilled in me for my career ahead.                                then, but once I started researching the course and visited the campus, I
                                                                                                 knew there was no other place for me but Shannon College.

ALUMNI & PATRONS
Alumni Success                                                                                   graduates provides valuable leadership to current students through
Shannon College graduates have made their mark not only in the                                   guest lecturing, sponsorship and hosting field trips.
hotel, tourism and travel industries but also in other fields such as law,                       The support of the alumni network is evident in the work placement
accounting, banking and IT. The professional management education                                process for students, whereby many graduates return to the college
at Shannon College gives graduates the grounding to become business                              years later to recruit students for placements in their properties and
leaders in a host of different industries. There are many individual                             businesses.
graduates who operate at the highest level and hold prominent
positions in Irish and global hotel properties and companies.                                    Class Patrons
                                                                                                 Every class at Shannon College is appointed a Class Patron
                                                                                                 who is a Hospitality Leader in the Irish and or global tourism
Alumni Network                                                                                   industry. A Class Patron's role is to engage with the students
Shannon College's Alumni Network extends across 49 countries with                                throughout their studies and mentor the class to reach their
nearly 2,000 members. Through the annual Alumni Ball and other                                   management potential. Some of the recent Class Patrons are
events, graduates keep in touch with former classmates and make                                  also graduates of the College; Colm Hannon, CEO Adare Manor,
connections with the far reaching Shannon family. Shannon College                                Paul Carty, Managing Director of Guinness Storehouse.

DISCLAIMER: The contents of the Undergraduate Prospectus is for information purposes only and shall not be deemed to constitute a contract between NUI Galway and an
applicant or any third party. While every effort is made to ensure the accuracy of the information in the publication, the University reserves the right to amend, change or delete
any courses, syllabuses, examinations, fees, regulations, rules or orders at any time without notice. CAO points quoted are first round points 2018.
Useful Contacts
                              Marketing Manager
                              Helena Doody
                              T: 061 712523
                              M: 086 0292030
                              E: helena.doody@nuigalway.ie

                              Admissions Officer
                              Joan Markham
                              T: 061 712590
                              E: joan.markham@nuigalway.ie

                              School Liaison Officer
                              Sarah O'Mahony
                              T: 061 712578
                              M: 083 3131555
                              E: sarah.omahony@nuigalway.ie

Shannon College of Hotel Management
Shannon Airport,
Co Clare

T: 061 712210
E: info@shannnoncollege.com
www.shannoncollege.com