SHENANDOAH VALLEY BACH FESTIVAL - 27th Annual
If your browser does not support JavaScript, please read the page content below: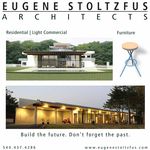 Culture awaits! Park Gables Gallery Elder Exchange Bach for the Ages Shenandoah Valley Lyceum Learn more at vmrc.org Visit
Experience
Live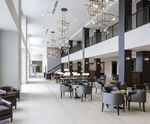 WELCOME... Ken Nafziger Artistic Director and Conductor ... to the twenty-seventh season of the Shenandoah Valley Bach Festival. As in preceding seasons, you will hear some amazing music. For those of you for whom this is your first visit, a warm welcome.
We hope you will have a wonderful time, that you will tell your friends about us, and that you will return often! Franz Joseph Haydn's beloved oratorio, The Creation, is the centerpiece of this year's events. Written when he was well along in years, and cherished by audiences and performers from its first performance to the present day, this work opens with a magnificent depiction of order arising from chaos, light coming out of darkness. Themes of light and dark run throughout the week of music: the opening concert begins with Bach Brandenburg Concertos, his brightest (No. 2) and his darkest (No.
A night scene (Berlioz) and another night scene brightened by the colors of a Latin dance party (Gottschalk) are separated by a short ballet based on African legends of creation (Milhaud). The festival's concluding Leipzig service includes a Bach cantata based on Psalm 23, a well-loved Psalm text that acknowledges the light and the dark of one's walk through life. This year, as we have on many occasions in the past, we honor the anniversaries of particular composers. This year, we mark the 150th anniversary of the death of two, one famous, the other not so much. They knew each other, respected each other, and learned from each other: Hector Berlioz (French) and Louis Moreau Gottschalk (Haitian-Creole).
So again, I welcome you to enjoy all the concerts: ticketed orchestral concerts on the opening Sunday afternoon, and Friday and Saturday evening, a Baroque Academy Faculty concert on Thursday evening (also ticketed), the concluding Leipzig Service (freewill offering), and the six noon chamber music concerts (contributions warmly received). Thanks for being here, for your support, and your financial assistance in making these recurring summer events possible.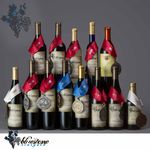 2 Did you know?
Musicians rehearse/perform a combined total of 3,300+ hours during festival week.
You can attend 7 of our 11 concerts without purchasing a ticket.
Ticket sales account for only 14% of our budget.
We pay the musicians for both ticketed and non-ticketed concerts.
Musicians' fees total approximately $90,000.
We rely on your generous donations to pay the musicians. Donations may be placed in the violin cases in the foyer, made online at to svbachfestival.org/donate, or mailed to: EMU Development Office 1200 Park Road Harrisonburg, VA 22802 Make checks payable to EMU with Bach Festival in the memo line. THANK YOU FOR YOUR SUPPORT! HAVE YOU ENJOYED THE CONCERTS THIS WEEK?
Let us know by making a tax-deductible contribution and inviting your friends to attend. Help us preserve the "jewel in Harrisonburg's crown." (Virginia Commission for the Arts) bach@emu.edu 540-432-4367 svbachfestival.org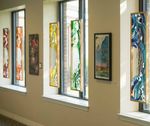 3 THE FESTIVAL AT A GLANCE SUNDAY, JUNE 9 Talking Music, with Kenneth Nafziger Martin Greeting Hall, EMU Campus Center, 2:15 p.m. Festival Concert 1 ___ 5
Lehman Auditorium, EMU, 3 p.m. MONDAY, JUNE 10 Noon Chamber Music Concert ___ 9
Asbury United Methodist Church, 205 S. Main Street, noon TUESDAY, JUNE 11 Noon Chamber Music Concert ___ 11
Asbury United Methodist Church, 205 S.
Main Street, noon WEDNESDAY, JUNE 12 Orchestra rehearsals (open to listeners) Lehman Auditorium, 9-11:30 a.m. and 2:30-5 p.m. Noon Chamber Music Concert ___ 13
Asbury United Methodist Church, 205 S. Main Street, noon THURSDAY, JUNE 13 Noon Chamber Music Concert ___ 15
Asbury United Methodist Church, 205 S. Main Street, noon Baroque Academy Faculty Concert ___ 17
Asbury United Methodist Church, 205 S. Main Street, 7:30 p.m. FRIDAY, JUNE 14 Noon Chamber Music Concert ___ 21
Asbury United Methodist Church, 205 S. Main Street, noon Talking Music, with Kenneth Nafziger Strite Conference Room, EMU Campus Center, 6:45 p.m.
Festival Concert 2 ___ 23
Lehman Auditorium, EMU, 7:30 p.m. SATURDAY, JUNE 15 Noon Chamber Music Concert ___ 31
Asbury United Methodist Church, 205 S. Main Street, noon Talking Music, with Kenneth Nafziger Strite Conference Room, EMU Campus Center, 6:45 p.m. Festival Concert 3 ___ 35
Lehman Auditorium, EMU, 7:30 p.m. SUNDAY, JUNE 16 Leipzig Service ___ 45
Lehman Auditorium, EMU, 10 a.m.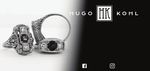 5 FESTIVAL CONCERT 1 Sunday, 9 June 2019, Lehman Auditorium This concert is underwritten in part by Rodney Riddle and Corja Mulckhuyse. Brandenburg Concerto No. 2 in F Major, BWV 1047 [1719 – 1721] Johann Sebastian Bach 1685 – 1750 [Allegro] Andante Allegro assai Phillip Chase Hawkins, trumpet Sian Ricketts, recorder Sandra Gerster, oboe Andrew Messersmith, violin Joan Griffing & Amy Glick, violins Diane Phoenix-Neal, viola Paige Riggs, cello Peter Spaar, bass Marvin Mills, harpsichord Bach composed his six Brandenburg Concertos over a decade in the early eighteenth century and sent them to Margrave Christian Ludwig of Brandenburg in Berlin.
Bach had reason to believe the margrave might hire him, but the margrave never so much as acknowledged the receipt of this music. Bach wrote the six while he was employed at Cöthen where he had an array of fine instrumentalists at his disposal. No concerto is like any other in its instrumentation. One program annotator calls the set"a crazy diverse group of instrumental pieces..., Bach's great chamber music colorfest." This spectacular music not only failed to get Bach the position he sought, but the pieces were forgotten, not even included in the list of Bach's complete works compiled by his son, Carl Philipp Emanuel.
The manuscripts were sold for $20, and they sat on a shelf awaiting their next performance in 1849, after they were found by a custodian in the Prussian royal library. Now, they are the most beloved of Bach's compositions; one can only wish he might have written many more! A recording of the opening movement of this concerto travels aboard the spacecraft Voyager, launched in 1977, and now more than thirteen billion miles from Earth. This wanderer in space carries materials, along with devices for deciphering and hearing them, intended to give any civilization in those far reaches an introduction to the civilization here on earth.
The choice of this music came from a discussion between the late Carl Sagan and the late Lewis Thomas, former chancellor of the Memorial Sloan-Kettering Cancer Center. Thomas said,"I would vote for Bach, all of Bach, streamed out into space over and over again. We would be bragging of course, but it is surely excusable to put on the best possible face at the beginning of such an acquaintance. Any species capable of producing the music of Johann Sebastian Bach cannot be all bad." Between the brilliant opening and closing movements of this concerto, Bach placed an exquisite gem, a sonata for all the solo instruments except the trumpet.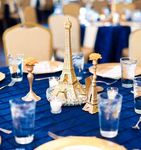 6 Brandenburg Concerto No. 6 in B-flat Major, BWV 1051 [1719 – 1721] Johann Sebastian Bach [Allegro] Adagio ma non tanto Allegro Amadi Azikiwe, Diane Phoenix-Neal, Christy Heatwole & Tom Stevens, violas Paige Riggs, cello Peter Spaar, bass Marvin Mills, harpsichord The sixth Brandenburg Concerto is most likely the oldest one of the set. Bach, himself a violist, may well have played the first of the solo parts (scored for viola da braccio, played held on the arm). The two accompanying viola parts (scored for viola da gamba, played held between the knees) are less challenging by request of his patron at Cöthen who was a capable amateur gamba player.
The color of this concerto is rich and dark, and explores the magnificent and expressive sounds of the viola in all its registers.
INTERMISSION - 20 MINUTES Desserts and drinks are available on the patio. Notturno No. 8 in G Major, Hob. II:27 [1788 – 1792] Franz Joseph Haydn 1732 – 1809 Largo – Allegro Adagio Finale: Vivace assai Mary Kay Adams, flute Sandra Gerster, oboe David Wick & Jay Chadwick, horns Joan Griffing & Jacob Roege, violins Diane Phoenix-Neal & Amadi Azikiwe, violas Paige Riggs, cello Peter Spaar, bass Divertimentos, serenades, cassations and notturnos made up significant parts of the repertoires of many late eighteenthcentury composers. There are not a lot of differences to be found among these designations; they all had essentially one function: to provide music not for concerts but for the creation of an elegant atmosphere in social settings.
In Haydn's hands, they (and there are more than fifty) were a bridge between the baroque suites or orchestral concertos and the symphony. Some of Haydn's earliest symphonies resembled this social music genre. Little is known about the patron of this music, or where it was first performed. But no matter, it would grace any social setting.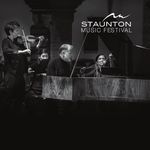 7 Trio No. 39 in G Major for Piano, Violin and Cello, Gypsy, Hob. XV:25 [1795] Franz Joseph Haydn Andante Poco adagio, cantabile Rondo a l'Ongarese: Presto David Berry, piano David McCormick, violin Kelley Mikkelsen, cello Haydn wrote forty-five piano trios. No. 39 is from a second set of three trios he composed on his second sojourn in London. On his first trip there, a young pianist, Rebecca Schröter, approached him for piano lessons, and they most likely fell in love, spending considerable time together on that second visit. Haydn's piano trios all feature the piano, with a less prominent role for the violin, and an even lesser role for the cello.
In England, publishers described them as"sonatas for the pianoforte, with an accompaniment of a violin & violoncello." There are three movements, two of which are lyrical in nature. The first is a theme with variations, the second a song-like movement with a prominent middle section that features the violin. The third movement is an abrupt shift in tempo and texture. The Hungarian designation is not so much based on Hungarian music, but reflects gypsy melodies and rhythms that Haydn would have heard frequently during his employment with the Esterházy family. Haydn was one of the earliest composers to incorporate gypsy elements in his music, in a manner both playful and charming.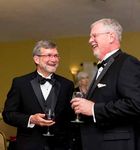 9 MONDAY NOON CONCERT 10 June 2019, Asbury United Methodist Church This concert is underwritten in part by an anonymous gift in honor of Ken and Helen Nafziger. An die Musik [1817] Franz Schubert Die Forelle [1821] 1797 – 1828 Ave Maria [1825] Ständchen [1827-28] Du bist die Ruh [1823] Kelley Mikkelsen, cello Naoko Takao, piano Isn't it wonderful Rebecca Pellett b. 1981 Kevin Piccini, oboe Naoko Takao, piano Cantigas de Amigo [13th century] Martin Codex Ondas de mar de Vigo Mandad'ei comigo Mia irmana fremosa, treides comigo Ai Deus, se sab'ora meu amigo Quantas sabedes amare amigo Eno sagrado en Vigo Ai ondas que eu vin veer Sian Ricketts, soprano & recorder David McCormick, viele Caleb Pickering, percussion Tango Etude No. 3 [1987]
Astor Piazzolla 1921 – 1992 Maria Lorcas
10 2170366 Bach Festival ad_Harrisonburg 7x7 Securities offered through ProEquities Inc., a registered broker-dealer, member FINRA and SIPC. Advisory Services offered through Everence Trust Company, a Registered Investment Advisor. Investments are not NCUA or otherwise federally insured, may involve loss of principal and have no credit union guarantee. Everence entities are independent from ProEquities Inc. Everence offers credit union services that are federally insured by NCUA. All products are not available in all states.
Banking | Insurance | Financial Planning | Investing | Retirement | Charitable Giving Everence Federal Credit Union Everence Financial Advisors 841 Mount Clinton Pike Harrisonburg, VA 22802 (540) 437-7422 everence.com/harrisonburg Note worthy Financial services in harmony with your faith and values
11 TUESDAY NOON CONCERT 11 June 2019, Asbury United Methodist Church This concert is underwritten in part by Michael and Violet Allain and Jim and Joyce Benedict. Trio for Flute, Oboe & Piano [1970] Madeleine Dring 1923 – 1977 Allegro con brio Andante semplice Allegro giocoso Kevin Piccini, oboe Mary Kay Adams, flute Lise Keiter, piano Concerto after Haydn Sam Suggs b. 1990 Allegro Andante con moto Allegro assai Sam Suggs, bass David McCormick, violin Amadi Azikiwe, viola Kelley Mikkelsen, cello David Berry, piano Prelude to a Kiss [1938] Duke Ellington 1899 – 1974 My Favorite Things [1959] Richard Rodgers & Oscar Hammerstein II 1902 – 1979 1895 – 1960 Ryan Kauffman, sax Mark Hartman, guitar Peter Spaar, bass Caleb Pickering, percussion
12 Fly me to the moon [1954] Bart Howard 1915 – 2004 Swing Guitars [1936] Django Reinhardt & Stéphane Grappelli 1910 – 1953 1908 – 1997 David McCormick, violin Mark Hartman, guitar Peter Spaar, bass www.sunnysidecommunities.com Change Your Location. Change Your Life. Whether you are interested in a dynamic lifestyle, innovative wellness programs, or a variety of activities and travel opportunities, it's never too early to start enjoying life at Sunnyside. A"Best of Virginia"winner in senior living, Sunnyside offers you variety, choices and value. Call today to arrange your personal tour so you can make your move to the start of something new. 3935 Sunnyside Drive
Harrisonburg, VA 22801 540.568.8411
800.237.2257 Relax. Enjoy. Live.
13 WEDNESDAY NOON CONCERT 12 June 2019, Asbury United Methodist Church This concert is underwritten in part by Jay and Leslie Chadwick. Trio in E-flat Major for Clarinet, Viola & Piano, Kegelstatt, K. 498 [1786] Wolfgang Amadeus Mozart 1756 – 1791 Andante Menuetto Rondeaux: Allegretto Leslie Nicholas, clarinet Diane Phoenix-Neal, viola Naoko Takao, piano Duet for Violin & Cello No. 1 in C Major, Wo27 [1790-92] Ludwig van Beethoven 1770 – 1827 Allegro commodo Larghetto sostenuto Rondo: Allegretto Violaine Michel, violin Kelley Mikkelsen, cello Kinderszenen (Cenas Infantis) [2001] Joao Guilherme Ripper b.
1959 Schumanniana Ciranda Maracatu Sandra Gerster, oboe Paige Riggs, cello Lise Keiter, piano
14 Three Pieces [1881] Ludwig Maurer 1789 – 1878 (without tempo indication) Andante con moto Allegro grazioso Susan Messersmith & Christine Carrillo, trumpets Jay Chadwick, horn Jay Crone, trombone Harold Van Schaik, bass trombone
15 THURSDAY NOON CONCERT 13 June 2019, Asbury United Methodist Church This concert is underwritten in part by Anne McFarland. Sonata for Violin & Piano in E Major, BWV 1016 [1717-23] Johann Sebastian Bach 1685 – 1750 Adagio Allegro Adagio ma non tanto Allegro Violaine Michel, violin Naoko Takao, piano from Trio in B Minor for Oboe, Clarinet & Piano, Op.
27 [1906] Edouard Destenay 1850 – 1924 Allegro vivace Kevin Piccini, oboe Lynda Dembowski, clarinet Naoko Takao, piano Sonata for Viola & Piano, Op. 25, No. 4 [1922] Paul Hindemith 1895 – 1963 Sehr lebhaft. Markiert und kraftvoll Sehr langsame Viertel Finale: Lebhafte Viertel Amadi Azikiwe, viola Naoko Takao, piano Trio Sonata No. 4 Giovanni Battista Pergolesi 1710 – 1736 Allegro Andante Presto Jay Crone & Matt Wright, tenor trombones Harold Van Schaik, bass trombone
16 Live creatively. Live here. 302 North Second Street Bridgewater, Virginia 22812 1.800.419.9129 | 540.828.2540 | brcliving.org Call today to learn how you can begin living the happiest days of your life. At Bridgewater Retirement Community, creative energy makes us who we are. People were meant to create. We create art and music. We create families. We create lives. Retirement is not the end of creativity—it's the beginning. Through classes, activities and outings, our residents immerse themselves in new experiences and refine old skills. You've spent your life creating good things. Join us in keeping the creative spirit alive.
Simple pleasures.
Abundant life.
17 VIRGINIA BAROQUE ACADEMY FACULTY CONCERT Thursday, 13 June 2019, Asbury United Methodist Church This concert is underwritten in part by Chris and Betsy Little. BACH SAYS BONJOUR Baroque Gems from France and Germany Judith Malafronte, mezzo-soprano Anne Timberlake, recorders Daniel Lee, baroque violin and violoncello da spalla Martha McGaughey, viola da gamba Arthur Haas, harpsichord Suite in C Minor for Recorder, Violin, and Continuo Pierre Gautier 1642 – 1696 Symphonie Air Passacaille Sommeil Concerto No. 16 in D Minor, BWV 987 [c. 1716] Johann Sebastian Bach transcription of the Violin Concerto, Op.
1, No. 4 1685 – 1750 by Duke Johann Ernst of Sachsen-Weimar [1696-1715] Adagio e staccato – Presto Allegro-Adagio-Vivace from Cello Suite No. 1 in G Major, BWV 1007 [c. 1727-31] Johann Sebastian Bach Allemande Courante Sarabande
18 Songs [1733/34] Georg Philipp Telemann 1681 – 1767 Etwas neues vorzutragen Die größte Kunst ist Geld zu machen Zufriedenheit Getrost in Leiden Sonata in G Major for Violin and Continuo, BWV 1021 [c. 1732 – 33] Johann Sebastian Bach Adagio Vivace Largo Presto INTERMISSION Sonata VI, L'Impromptu, for Recorder and Continuo Louis-Nicolas Clérambault 1676 – 1749 Pièces de Viole for Gamba and Continuo Marin Marais 1656 – 1729 Ah mortel douleurs, from George Dandin [1672] Jean-Baptiste Lully 1632 – 1687 8e Concert Dans le Goût Théatral François Couperin 1668 – 1733 Ouverture Grande Ritournèle Air Noblement Air Tendre Sarabande Air de Baccantes
19 Explore graduate programs at EMU Take your career goals to the next level.  Doctor of Nursing Practice (DNP, online)  MS in Biomedicine  MA in Conflict Transformation  MA in Counseling  MA in Education  MA in Healthcare Management  MA in Interdisciplinary Studies  MA in Organizational Leadership  MA in Restorative Justice  MBA (residential or online)  MS in Nursing (online)  Seminary degrees and certificates  Graduate certificate programs emu.edu/graduate Harrisonburg, Virginia
21 FRIDAY NOON CONCERT 14 June 2019, Asbury United Methodist Church This concert is underwritten in part by Roy and Donna Heatwole.
from Quintet for Clarinet & Strings, K. 581 [1789] Wolfgang Amadeus Mozart 1756 – 1791 Allegro Larghetto Leslie Nicholas, clarinet Joan Griffing & Jennifer Rickard, violins Amazi Azikiwe, viola Kelley Mikkelsen, cello from Sonata for Violin & Piano in G Minor, L. 140 [1917] Claude Debussy 1862 – 1918 Allegro vivo Intermède: fantasque et léger Eleonel Molina, violin Lise Keiter, piano In Praise of Sun Dogs [1994] Katrina Wreede b. 1960 Amadi Azikwe, Christy Kauffman, Tom Stevens & Diane Phoenix-Neal, violas The Last Hope, Op. 16 [1854] Louis Moreau Gottschalk The Banjo, Op. 15 [1853] 1829 – 1869 David Berry, piano What a wonderful world [1967] Bob Theile & George Weiss, 1922 – 1996 1921 – 2010 arr.
Tara Islas David Wick, Jay Chadwick, Tara Islas & Roger Novak, horns
22 FESTIVAL OF CONCERTS JUNE 29 – AUGUST 9, 2019 Visit our year-round Gift Shop and Box Office for unique music merchandise and concert information 107 E. Beverley Street
Staunton, VA 24401 www.heifetzinstitute.org E
23 FESTIVAL CONCERT 2 Friday, 14 June 2019, Lehman Auditorium This concert is underwritten in part by Ed and Cathy Comer, Alden and Louise Hostetter, and Ron and Shirley Yoder. from Les nuits d'été, Op. 7 [1840-1841] Hector Berlioz 1803 – 1869 Barbara Rearick, mezzo-soprano Villanelle Quand viendra la saison nouvelle, When the new season comes, Quand auront disparu les froids, when the cold has vanished, Tous les deux nous irons, ma belle, we will both go, my lovely, Pour cueillir le muguet aux bois; to gather lily of the valley. Sous nos pieds égrenant les perles Gathering the pearls underfoot, Que l'on voit au matin trembler, that one sees shimmering in the morning, Nous irons écouter les merles we will hear the blackbirds Siffler.
whistle.
Le printemps est venu, ma belle, Spring has come, my lovely, C'est le mois des amants béni, it is the month blessed by lovers; Et l'oiseau, satinant son aile, and the bird, preening his wing, Dit des vers au rebord du nid. speaks verse from the edge of his nest. Oh! viens donc, sur ce banc de mousse Oh! come now to this mossy bank Pour parler de nos beaux amours, to talk of our beautiful love, Et dis-moi de ta voix si douce: and say to me in your sweet voice: Toujours!
"Always!" Loin, bien loin, égarant nos courses, Far, far away, straying from our path, Faisons fuir le lapin caché, causing the hidden rabbit to flee Et le daim au miroir des sources and the deer, in the mirror of the spring Admirant son grand bois penché; bending to admire his great antlers, Puis chez nous, tout heureux, tout aises, then home, completely happy and at ease, En paniers enlaçant nos doigts, our hands entwined round the basket, Revenons, rapportant des fraises returning carrying strawberries Des bois.
from the wood.
La spectre de la rose Soulève ta paupière close
Open your closed eyelids Qu'effleure un songe virginal; touched by a virginal dream! Je suis le spectre d'une rose I am the ghost of a rose Que tu portais hier au bal. that you wore yesterday at the ball.
24 Tu me pris, encore emperlée You took me, still pearly Des pleurs d'argent, de l'arrosoir, with silver tears, from the watering can, Et parmi la fête étoilée and in the starlit party, Tu me promenas tout le soir. you carried me all evening. Ô toi qui de ma mort fus cause, O you who caused my death Sans que tu puisses le chasser, without being able to chase it away Toutes les nuits mon spectre rose every night, my rose-colored specter À ton chevet viendra danser. will dance by your bedside. Mais ne crains rien, je ne réclame But fear not, I claim neither Ni messe ni De profundis:
mass nor De Profundis.
Ce léger parfum est mon âme, This light scent is my soul Et j'arrive du paradis.
and I come from Paradise. Mon destin fut digne d'envie: My destiny is enviable Et pour avoir un sort si beau, and to have a fate so beautiful Plus d'un aurait donné sa vie, more than one would have given his life; Car sur ton sein j'ai mon tombeau, for on your breast I have my tomb, Et sur l'albâtre où je repose and on the alabaster on which I repose Un poète avec un baiser a poet with a kiss Écrivit: Ci-gît une rose,
wrote,"Here lies a rose Que tous les rois vont jalouser. of which all kings will be jealous." Absence Reviens, reviens, ma bien-aimée! Come back, come back, my beloved! Comme une fleur loin du soleil, Like a flower far from the sun, La fleur de ma vie est fermée the flower of my life is closed Loin de ton sourire vermeil. far from your bright red smile! Entre nos cœurs quelle distance! Between our hearts what a distance! Tant d'espace entre nos baisers! So much space between our kisses! Ô sort amer! ô dure absence! O bitter fate! O harsh absence! Ô grands désirs inapaisés!
O great desires unappeased! Reviens, reviens, ma belle aimée! Come back, come back, my beautiful beloved! Comme une fleur loin du soleil, Like a flower far from the sun, La fleur de ma vie est fermée the flower of my life is closed Loin de ton sourire vermeil! far from your bright red smile! D'ici là-bas que de campagnes, Between here and there what fields, Que de villes et de hameaux, what towns and hamlets, Que de vallons et de montagnes, what valleys and mountains, À lasser le pied des chevaux! that will tire the hoofs of the horses.
25 Reviens, reviens, ma belle aimée! Come back, come back, my beautiful beloved! Comme une fleur loin du soleil, Like a flower far from the sun, La fleur de ma vie est fermée the flower of my life is closed Loin de ton sourire vermeil! far from your bright red smile! L'île inconnue Dites, la jeune belle,
Tell me, young beauty, Où voulez-vous aller?
where do you want to go? La voile enfle son aile, The sail swells its wing, La brise va souffler.
the breeze begins to blow. L'aviron est d'ivoire,
The oar is of ivory, Le pavillon de moire,
the flag is of silk, Le gouvernail d'or fin;
the rudder of fine gold; J'ai pour lest une orange, I have for ballast an orange, Pour voile une aile d'ange, for sail an angel's wing, Pour mousse un séraphin.
for cabin boy a seraph. Dites, la jeune belle,
Tell me, young beauty, Où voulez-vous aller?
where do you want to go? La voile enfle son aile, The sail swells its wing, La brise va souffler.
the breeze begins to blow. Est-ce dans la Baltique?
Is it to the Baltic? Dans la mer Pacifique?
To the Pacific Ocean? Dans l'île de Java?
The isle of Java? Ou bien est-ce en Norvège, Or perhaps to Norway, Cueillir la fleur de neige, to pick the snow-flower Ou la fleur d'Angsoka?
or the flower of Angsoka? Dites, la jeune belle,
Tell me, young beauty, Où voulez-vous aller?
where do you want to go? Menez moi, dit la belle, Take me, says the beautiful one, À la rive fidèle
to the faithful shore Où l'on aime toujours!
where one loves forever! Cette rive, ma chère,
That shore, my dear, On ne la connaît guère is almost unknown Au pays des amours.
in the land of love. Où voulez-vous aller?
Where do you want to go? La brise va souffler.
The breeze begins to blow.
26 Richard Bratby, program annotator for the Liverpool Philharmonic Orchestra, introduces these songs this way: Think Berlioz, and you think spectacular. This is the composer who wrote a symphony based on opium-fueled hallucinations; scored a requiem for four brass bands and a choir of thousands; raced across Italy disguised as a woman on a mission to assassinate an unfaithful lover, and started riots at the Paris opera. And then wrote about it all in memoirs that are probably the spiciest, funniest and most candid book ever written by a great composer. Les nuits d'été is the opposite of all that.
These songs (six of them in the complete set) were written with piano accompaniment only. Gradually, and over time, first one, and then the others were orchestrated. The poems were written by Théophile Gautier, a good friend of the composer, and one whose poetry Berlioz admired deeply. These love poems caught the spirit of Berlioz'state of mind when he wrote, "Love cannot give an idea of music; music can give an idea of love. But why separate them? They are the two wings of the soul." The concept of an orchestral song cycle had not been used prior to Les nuits d'été. Berlioz'choice of orchestral colors is from a limited palate: delicate, highly expressive, and intimate.
He wrote many songs over his lifetime, though he is rarely thought of as an art song composer. Les nuits d'été should dispel any doubts about his expertise with song. Melodies are exquisite; poetry well-chosen and aptly set."This understated song-cycle takes us as close as we're ever likely to be to Berlioz's troubled, poetic and deeply romantic soul,"observes Bratby.
Night Scene, from Roméo et Juliette, Op. 17 [1839] Hector Berlioz After winning the Prix de Rome in composition in 1830, Berlioz spent a significant number of months in Italy, absorbing Italian history and culture, a culture that found its way into a number of his compositions: Harold in Italy, Roméo et Juliette, Benvenuto Cellini, Les Troyens, and Béatrice et Bénédict. Over this time, he developed a deep love for the work of Shakespeare (partly due to a love interest in a Shakespearean actress). He spent much of 1839 turning Shakespeare's play into"something splendid on a grand and original plan, full of passion and imagination"(his words).
His work was supported through the generosity (20,000 francs!) of violinist Niccolò Paganini. This orchestral segment, Night Scene, is delicately and beautifully scored. This interlude comes after the ball at the home of the Capulets, where Romeo has seen and recognized Juliet. Romeo wanders in the forest, thinking fondly of Juliet. The famed balcony scene between the two follows shortly after this interlude.
INTERMISSION – 20 MINUTES Desserts and drinks are available on the patio.
27 La création du monde, Op. 81 [1923] Darius Milhaud 1892 – 1974 Overture 1er tableau: Chaos before Creation: slow and mysterious, gradually growing in intensity 2e tableau: The lifting darkness and creation of trees, plants, insects, birds and beasts 3e tableau: Man and woman created: increase of movement and excitement 4e tableau: The desire of man and woman 5e tableau: The man and woman kiss: a beautiful conclusion, ending with softly fluttering flutes with a tender goodbye from the saxophone Mary Kay Adams & Carol Warner, flutes Sandra Gerster, oboe Leslie Nicholas & Lynda Dembowski, clarinets Ryan Romine, bassoon David Wick, horn Judith Saxton & Susan Messersmith, trumpets Jay Crone, trombone Marvin Mills, piano Eric Guinivan, percussion Joan Griffing & Amy Glick, violins Ryan Kauffman, saxophone Paige Riggs, cello Peter Spaar, bass When Darius Milhaud made his first visit to the U.S., a friend took him to hear jazz at a Harlem night club.
Later he wrote, "The music was completely different, the melodic lines set off by the percussion, overlapping contrapuntally in a throbbing mixture of broken, twisted rhythms."He heard a blues singer whose voice seemed to"come from the depths of the centuries."Milhaud was entranced by the sounds and sights:"Its effect on me was so overwhelming that I could not tear myself away. From then on, I frequented other Negro theaters and dance halls... I never missed the slightest opportunity of visiting Harlem." In 1923, Milhaud composed La création du monde for seventeen instrumentalists, influenced by the jazz idioms he had heard in Harlem.
The score was created for a Parisian ballet company. Its subject is based on various African tribal myths about the creation of the world: "The curtain rises on a dark stage, heaven and earth have just been separated, and three deities move about in a clearing: Nzamé, Mébère and N'Kwa, the three masters of creation. Insects, apes, rainbirds, and other animals began to take form. As each new creature appears, it rushes to join the round dance of animals encircling the deities. At last, creation stirs again; a monstrous leg is seen and a hairy head, then two torsos rise and stand facing each other.
They are Man and Woman, Sékoumé and Mbongwé. They execute the primal dance of desire, culminating in a kiss." The five scenes are played without interruption, and they are each briefly described above.
28 (from Frederick Starr, Gottschalk biographer) Before his death at the age of forty in 1869, Louis Moreau Gottschalk achieved a stunning list of'firsts'. He was the first American composer to be hailed in Europe; the first American virtuoso (on piano) to be saluted by the likes of Chopin; the first American musician to erase the hardline dividing"serious"from"popular"genres; the first to introduce American themes into European classical music; the first Pan-American artist in any field; and among the first American artists to champion such causes as abolitionism, public education, and popular democracy.
Above all, he was the first to capture the syncopated music of South Louisiana and the Caribbean in enduring works that anticipate ragtime and jazz by half a century.
(notes condensed from www.louismoreaugottschalk.com biography) Born in New Orleans in 1829, Louis Moreau Gottschalk grew up in a neighborhood where he was exposed to the Creole music with its African-Caribbean rhythms and the melodious folk songs that would later become a characteristic ingredient of much of his own music. The house where he was born still stands at the southwest corner of Esplanade and Royal streets in New Orleans, and it was from this rather unassuming place that his brilliant career started, a career that would eventually spur him on to international fame.
Some of his past biographers have taken the idea of his childhood home as the"geographical center"of his musical inspiration quite literally.
One describes vividly how young Gottschalk would listen to the music that filled the streets of New Orleans in the 1830s at many of the ubiquitous Sunday afternoon public dances held by slaves across the city. He was exposed to the music also within the household; via his Grandmother Buslé and his nurse Sally, both of whom were natives of Saint-Domingue.
However, none of this is to suggest that Gottschalk´s later work was derivative: When he borrowed from traditional sources he did so openly and acknowledged his sources, and at any rate such occasional"quotations"are outweighed by his playful inventiveness and creativity. An example of this is his informal début at the (then) new St. Charles Hotel in 1840, at a time when despite his numerous recitals in salons of wealthy New Orleans households he had not yet performed in public concerts. The program described Gottschalk as"a young Creole"and his début already foreshadowed his later work: Taking a Latin dance tune and performing a series of variations on the tune, thus combining the popularity of the tune and subjecting it to a very Gottschalkian treatment, he charmed the audience, and the début became an instant success.
In 1842 he left the United States and sailed to Europe, realizing that a classical training would be required to achieve his musical goals. While such professionalism in a thirteen-year old would normally be the result of the parents´ ambitions, it is clear from Gottschalk´s letters that he himself was the driving force. In a letter to his mother, for example, he wrote that"I definitely expect that in two years or perhaps less I shall be earning a living on my own."In Europe, however, Gottschalk had a rather bumpy start, as the Conservatoire in Paris rejected his application. In the years to follow, despite the initial rejection by the musical establishment, he built a first career as a pianist virtuoso, prompting Frédéric Chopin to predict that Gottschalk would soon become one of the foremost pianists of the century.
In 1853, Gottschalk returned to the United States, possibly trying to escape an environment that he regarded as being dominated by egotism and vanity. Re-adjusting to American culture seems to have been accompanied by some problems (and, typically for Gottschalk, by rather caustic criticism on his side, culminating in remarks such as"New Jersey is the poorest place in the world to give concerts, except Central Africa"), and in the years to come he would
29 travel extensively throughout the United States and Canada to earn a living. In 1854 he also spent an extensive period of time in Cuba, his musical interest gradually shifting towards Central and South America. In the 1860s, he had established himself again as a major figure in American musical life, partly as a result of tremendous hard work as is evident from his travel schedule which, at one point in 1862, included eighty-five concerts (all at different locations) in just four and a half months. What life under such pressure was like is best summed up by the following remark in Gottschalk´s diary:"Arrived half past eight at the hotel, took in a hurry a cup of bad tea, and away to business.
One herring for dinner! nine hours on the train! and, in spite of everything, five hundred persons who have paid that you may give them two hours of poesy, of passion, and of inspiration. I confess to you secretly that they certainly will be cheated this evening." In September 1865, his career took a sharp turn when Gottschalk had to leave the United States after a scandal about his relationship with a student at Oakland Female Seminary. Gottschalk left the country, embarking on what would become his last (and perhaps most successful) tour, during the course of which he travelled to Santiago de Chile, Buenos Aires, and Rio de Janeiro (and many other less well-known locations).
His concerts were tremendously successful all across South America and sometimes took the form of"monster concerts"involving up to 650 performers. Louis Moreau Gottschalk died Saturday, December 18, 1869, in Tijuca (Brazil), three weeks after collapsing during one his concerts.
La nuit des tropiques, Night in the Tropics, D. 104 [1852, rev. 1858] Louis Moreau Gottschalk 1829 – 1869 Andante: Nuit dans les tropiques Allegro molto: Une fête sous les tropiques: Fiesta criolla Louis Moreau Gottschalk was born in 1829 in New Orleans, a slave port at the time. His father was a Jewish business man from London, and his mother was French Creole. As detailed above in the biographical notes, he took Paris by storm, was endorsed enthusiastically by Chopin and Berlioz, called the"Chopin of the Creoles."Chopin, on having heard Gottschalk play his Piano Concerto in E Minor, congratulated him, saying,"Give me your hand, my child; I predict that you will become the king of pianists."Berlioz, writing as a music critic, said,"He phrases soft melodies with perfect grace and has mastered the keyboard's delicate traits...
His playing dazzles and shocks. In the presence of a musically civilized public, Mr. Gottschalk's success is immense."North American audiences preferred European music and performers. Although he was prolific and popular, he is nearly unknown today.
Gottschalk called La nuit des tropiques his Symphony No. 1. The first movement (Andante) pays musical homage to one of his mentors, Berlioz. It was finished in 1858 and premiered two years later in Havana. The second movement (Allegro molto) was written in 1859, and is clearly in a festive Latin mode, with tropical rhythms of various countries, and Latin percussion instruments (a new thing at that time). For the Cuban premiere, players from a large Afro-Cuban percussion ensemble joined the full symphonic orchestra, an unusual occurrence for the mid-nineteenth century, and much to the pleasure and delight of the Havana audience.
In 1860, Gottschalk arranged this work for two pianos.
30 See them in any combination, but don't miss this epic journey in the lives of Caesar, Cleopatra, Antony, and the history of the Roman Empire. 3 GREAT PLAYS. 2 GREAT AUTHORS. 1 GREAT STORY. JULIUS CAESAR by William Shakespeare ANTONY AND CLEOPATRA by William Shakespeare CAESAR AND CLEOPATRA by George Bernard Shaw Blackfriars Playhouse 10 South Market Street, Staunton, VA 1.877.Much.Ado | americanshakespearecenter.com Madeline Calais. Photo by Lauren Rogers Parker. SUMMER: FESTIVAL SEASON June 25 - September 10
31 SATURDAY NOON CONCERT 15 June 2019, Asbury United Methodist Church This concert is underwritten in part by Rosemary King.
Suite for Oboe, Clarinet & Viola [1941] Randall Thompson 1899 – 1984 Gaio Adagio assai Allegro Lento religioso Grave – Allegretto Kevin Piccini, oboe Lynda Dembowski, clarinet Diane Phoenix-Neal, viola from Two-Part Inventions Johann Sebastian Bach 1685 – 1750 Nos. 14, 2, 9, 6 & 8 Phil Stoltzfus, violin Eric Stoltzfus, cello Lament for Two Violas [1912] Frank Bridge 1879 – 1941 Amadi Azikiwe & Diane Phoenix-Neal, violas
32 Six Elizabethan Songs [1962] Dominick Argento 1927 – 2019 Winter Dirge Sleep Spring Diaphenia Hymn Christine Fairfield, soprano Mary Kay Adams, flute Sandra Gerster, oboe Amy Glick, violin Paige Riggs, cello Marvin Mills, harpsichord 150 E Wolfe St .Open Daily 8am-9pm .540.801.8882 .friendlycity.coop EAT LOCAL Fresh, Organic, Natural Grocery For All
33 540.434.6444 | www.pvfcu.org Our best investment since 1969. ONECOMMUNITY. ye a r s 2192 Green Valley Lane, Mt. Crawford, VA 22841 GoBookFair.com 800.385.0099 Save up to 90% off retail prices on thousands of new and favorite titles to fit everyone's interests – plus gifts, teaching supplies, jigsaw puzzles, and more! For a preview of our latest arrivals and directions, visit GoBookFair.com.
2019 SCHEDULE June 22nd – July 23rd Aug. 17th – Sep. 8th Oct. 5th – 29th Nov. 29th – Dec. 18th HOURS Monday – Thursday 10am – 5pm Friday – Saturday 10am – 6pm Sunday NooN – 5pm
34 In the Department of Music at Bridgewater College, you will be quickly immersed into a supportive musical environment that will help you hone your skills to reach your career goals. Through ensembles, applied lessons, and other academic music courses, you will explore many facets in the field of music. Music majors may specialize in Music Performance or Music Pedagogy (Music Pedagogy leads to a certification to teach vocal and/or instrumental music in the public schools). The music minor has the flexibility to fit the interest and goals of all students.
Music Ensembles are open to all students on campus:
A Cappella Choirs
Chamber Ensembles
Chamber Strings
Chorale
Concert Choir
Gospel Choir
Handbell Choir
Jazz Combo
Jazz Ensemble
Oratorio Choir
Pep Band
Praise Band
Symphonic Band Music scholarships are available to all students, regardless of major. bridgewater.edu/music Department of Music at Bridgewater College The use of any photography, video or audio recording devices is not permitted in the auditorium.
35 FESTIVAL CONCERT 3 Saturday evening, 15 June 2019, Lehman Auditorium This concert is underwritten in part by Sidney Bland and Linda Heatwole Bland and Janet S. Einstein. Listening to Haydn's The Creation, a thoroughly optimistic late eighteenth-century work, through the ears of 2019, the perfection described by Haydn's creation can elicit a sigh of nostalgia (e.g., How beautiful it used to be!). Or it can remind us of what creation is now – endangered and abused, with its original beauties willfully defaced and sullied. One might hope that this performance in 2019 might call us to care more deeply about our creation.
These words of the poet Wendell Berry can help to focus our minds, our ears, and our senses: Nobody can discover the world for somebody else. Only when we discover it for ourselves does it become a common bond and we cease to be alone. [from A Place on Earth] The divine mandate to use the world justly and charitably, then, defines every person's moral predicament as that of a steward. But this predicament is hopeless and meaningless unless it produces an appropriate discipline: stewardship. And stewardship is hopeless and meaningless unless it involves long-term courage, perseverance, devotion, and skill.
This skill is not to be confused with any accomplishment or grace of spirit or of intellect. It has to do with everyday proprieties in the practical use and care of the created things – with"right livelihood." [from The Gift of Good Land] The care of the earth is our most ancient and most worthy and, after all, our most pleasing responsibility. To cherish what remains of it, and to foster its renewal, is our only legitimate hope.
[from The Art of the Commonplace] To live, we must daily break the body and shed the blood of creation. When we do it knowingly, lovingly, skillfully, reverently, it is a sacrament. When we do it ignorantly, greedily, destructively, it is a desecration. [from The Art of the Commonplace]
36 The Creation, Hob. XXI:2 [1796-98] Franz Joseph Haydn 1732 – 1809 Sharla Nafziger, soprano (Gabriel, Eve) Corey Shotwell, tenor (Uriel) David Newman, baritone (Raphael, Adam) Barbara Rearick, mezzo-soprano Festival Chorus Festival Orchestra Introduction: The Representation of Chaos Recitative [Raphael, Chorus & Uriel] In the beginning, God created the heaven and the earth; and the earth was without form, and void; and darkness was upon the face of the deep.
And the Spirit of God moved upon the face of the waters.
And God said: Let there be light. And there was light. And God saw the light, that it was good; and God divided the light from the darkness. Aria [Uriel & Chorus] Now vanished by the holy beams, the ancient, ghostly, shuddering darkness; the first of days appears. Confusion yields and order shines most fair. Aghast, the fiends of hell confounded fly, down they sink in the deep of abyss to endless night. Convulsion, rage and terror engulf their monstrous fall. A new created world springs forth at God's command. Recitative [Raphael] And God made the firmament, and divided the waters, which were under the firmament, from the waters, which were above the firmament.
And it was so. Then howling raged the blast of the tempest, the clouds were driven like chaff in the wind, the lightnings slashed the heavens asunder, the crashing thunder resounded on high. From the waters rose at God's command the all-refreshing rain, the devastating hail, the light and gentle snow. Aria [Gabriel] & Chorus What wonder does his work reveal to heaven's host in joyful throng: and loud resounds throughout the skies the praise of God, and of the second day.
37 Recitative & Aria [Raphael] And God said: Let the waters under the heaven be gathered together in one place, and let the dry land appear. And it was so. And God called the dry land earth, and the gathering of waters he called seas; and God saw that it was good. Rolling in foaming billows, tumultuous swells the raging sea. Highland and headland uplifted, through clouds their towering summits rise. Through broad and ample plains full flows the gathering stream, and winding wanders. Lightly murmuring, gently glides through the silent glade the crystal brook. Recitative & Aria [Gabriel] And God said: Let all the earth bring forth grass, the herb yielding seed, and the fruit-tree yielding fruit after his kind, whose seed is in itself, upon the earth.
And it was so.
Now robed in cool refreshing green the fields their new enchantment wear, and more to charm the sight arise the flowers in bright array. Here herbs of every leaf abound, here dwells a healing grace. The burdened boughs their golden fruit afford, here arbors spread their vaulted restful shade, and lofty hills are crowned with kingly groves. Recitative [Uriel] And the heavenly host proclaimed the third day, praising God, and saying: Chorus Awake the harp, ye choirs awake! Rejoice in God, the mighty God, surely the heavens and the earth has he girded with splendor and light. Recitative [Uriel] And God said: Let there be lights in the firmament of heaven to divide the day from the night, and to give light upon the earth; and let them be for signs, and for seasons, and for days, and for years.
He made the stars also.
In shining splendor radiant now the sun bestrides the sky; a wondrous, joyful bridegroom, a giant proud and glad, he runs his ordered course. With softer steps and wistful shimmer steals the moon through still enshadowed night. The boundless vaults of heaven's domain shine with unnumbered magnitude of stars. And the hosts of heaven rejoiced in the fourth day in chorus divine, praising God's great might, and saying:
38 Chorus & Trio [Gabriel, Uriel & Raphael] The heavens are telling the glory of God. With wonders of his works resounds the firmament. Revealed are his ways from day unto day, from night that is gone, to following night.
In every land is known the word, every ear will hearken, never tongue be dumb. Recitative & Aria [Gabriel] And God said: Let the waters bring forth abundantly the moving creature that has life, and fowl that fly above the earth in the open firmament of heaven. On mighty wings now circling soars the eagle proud, and cleaves the air with swift exulting flight to greet the sun. At morn the lark his cheerful welcome sings, adoring coos the tender turtle dove.
From every bush and grove pours now the nightingale her sweetest carol; no grief has ruffled yet her breast, nor yet to sorrow has been turned her charming rondelay. Recitative [Raphael] And God created great whales, and every living creature that moveth, and God blessed them, saying: Be fruitful all, and multiply, ye creatures of the sky, be multiplied, and fill the air with singing; multiply, ye creatures of the waters, and fill each watery deep, be fruitful, grow, and multiply! Rejoice in the Lord your God!
And the angels struck their immortal harps, and the wonders of the fifth day sung.
Trio [Gabriel, Uriel & Raphael] & Chorus In fairest raiment now, with verdure green adorned, the rolling hills appear. From deep and secret springs, in fleeting crystal flow, the cooling brook doth pour. In joyful garlands borne on wheeling tides of air, upwings the feathered host. The myriad feathers'gleam reflects in shimmering flight the golden sun's pure light. From sparkling waters leap the fish, and twisting flash in ceaseless motion round. From deepest ocean home waltzes up Leviathan in foaming waves to play. How many are thy works, O God! Who may their numbers tell? The Lord is great, and great his might, and ever stands his name.
INTERMISSION – 20 MINUTES Desserts and drinks are available on the patio. Recitatives [Raphael] & Aria And God said: Let the earth bring forth every living creature after its kind, cattle, and creeping things, and beasts of the earth, after their kind.