Simply Beautiful This Christmas
If your browser does not support JavaScript, please read the page content below:
Simply Beautiful This Christmas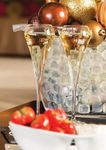 2 Contents Christmas in Style Page 3 Festive Dining Page 4 Festive Menu Page 7 Private Dining & Events Page 8 Festive Afternoon Tea in the Observatory Page 8 Festive Stays Page 11 Christmas Day Luncheon Page 12 Two-night Christmas Experience Page 15 New Year's Eve Celebration Page 16 Christmas Vouchers Page 18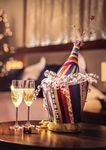 3 Christmas in style at the Grand Central Join us this Christmas and New Year to celebrate in style. We look forward to welcoming you into the warmth and glamour of Belfast's most luxurious hotel, its halls bedecked for the festive season.
There's something for everyone at the Grand Central, where a host of delectable dining experiences await. Enjoy a sumptuous Afternoon Tea or Cocktails after a busy day Christmas shopping. Eat, drink and be merry with our Festive Menus throughout December in both our Seahorse Restaurant or Grand Café. Celebrate in style with our lavish Christmas Day Luncheon and see in 2019 in style with our scintillating New Year's Eve Dinner. Our welcoming ambience, friendly service and central location makes the Grand Central the perfect choice for your Christmas celebrations.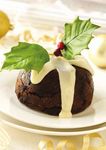 4 Festive Dining The Seahorse Restaurant The Seahorse Restaurant's fine dining menu is the best way to savour the festive season throughout December. – Lunch £40 Served from 12.30 -2 pm – Dinner £45 Served from 6.30 -9.30 pm – The Grand Café Our lively Grand Café is open throughout December to welcome you and your friends with an array of festive favourites. Enjoy Christmas classics such as turkey, brie and cranberry bagels, seasonal sausage rolls, rich gingerbread, Christmas pudding, egg nog, mulled wine and much more. The Grand Café is open for breakfast from 7 am - 11.30 am. The all-day menu is available from 11.30 am- 10 pm.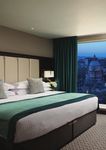 7 7 Festive Menu Potato and Celeriac Soup, Truffle Crème Fraîche, Toasted Sourdough Crayfish Cocktail served with Homemade Guinness and Treacle Bread Braised Ham & Smoked Chicken Terrine, Burnt Apple Purée, Celeriac Remoulade, Toasted Sourdough – Roast Turkey, Glazed Ham and Cranberry Stuffing Duck Fat Roasties, Turkey Gravy Sirloin of Irish Beef Red Wine and Thyme Jus Baked Salmon with Shellfish Cream Roast Crown Prince Pumpkin Beetroot, Kale, Ricotta, Extra Virgin Olive Oil Each served with selection of Chef's seasonal Vegetables and Potatoes – Grand Central Christmas Pudding Brandy and Vanilla Custard Valrhona Chocolate Tart Tonka Bean Cream, Amarena Cherries Raspberry and Almond Bakewell Tart Crème Chantilly – Grand Café Coffee and Thompson's Tea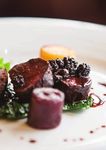 8 Private Dining and Events The Grand Central has three exquisite private dining spaces to host unique parties and intimate celebrations. The Panorama Lounge hosts up to eighty guests in perfect luxury with commanding views of Belfast city centre. The Farset and Blackstaff Suites both host up to forty guests for festive events and soirées. We can assist you in choosing the perfect room and creating a bespoke menu for your special event, including cocktail reception, canapés, gourmet menu and fine wine.
Menus are available from £45 per person. Contact our Events Department on 028 9023 1066 for more details.
– Festive Afternoon Tea in the Observatory Enjoy the ceremony of a sumptuous afternoon tea, infused with the magic of Christmas. Partake of festive delicacies in the elegant Observatory Cocktail Lounge, with breath-taking vistas of Belfast and beyond. Served daily throughout December from 1 - 5 pm Festive Afternoon Tea - £40 Festive Afternoon Tea with Mulled Wine - £45 Festive Champagne Afternoon Tea - £50 Reservations must be made at least 24 hours in advance. Call 028 9023 1066 to make your Festive Afternoon Tea booking.
11 11 Festive Stays There's no better place to spend the festive season than at the Grand Central Hotel. Relax, shop, celebrate and make the most of being in the heart of the city during the most wonderful time of the year! "Suite yourself" and upgrade to one of our luxurious suites from just £60 per person. For our best festive accommodation offers, visit grandcentralhotelbelfast.com
12 Christmas Day Luncheon Gather with friends and family in our stunning Seahorse Restaurant to celebrate this very special day.
Enjoy a champagne and canapé reception in the lounge followed by a decadent six- course luncheon with all the trimmings. Everything is lovingly prepared by our chefs, drawing on the finest local produce. You can indulge in all your traditional favourites – smoked Glenarm salmon, roast Irish turkey, salt-aged Glenarm sirloin of beef, Christmas pudding with brandy sauce and a delectable choice of artisan Irish cheeses.
There will be a special visit from Santa Claus with a gift for every child. Drinks reception from 1 pm with lunch being served at 1.30 pm £100 per person £50 per child, up to age 13 For reservations and menus please contact our Events team on 028 9023 1066 For the perfect Christmas family treat, stay on and enjoy a night in one of our beautiful rooms or suites.
15 15 Two-night Christmas Experience Join us at the Grand Central this Christmas for a festive city break to remember.
Christmas Eve Check in and enjoy a Festive Afternoon Tea with mulled wine in the Observatory bar. Savour a decadent seasonal dinner in the Seahorse Restaurant before retiring to one of our luxurious bedrooms. – Christmas Day Enjoy a leisurely breakfast in the Grand Café before strolling through the city. Our traditional Christmas Luncheon will be served in the Seahorse Restaurant and includes a visit from Santa Claus with a gift for every child. Retire to the Seahorse Lounge with family and friends to relax and unwind. Feeling peckish? Enjoy a fabulous hot and cold buffet from 7pm. Stay overnight and breakfast in style on Boxing Day before checking out.
From £380 per person sharing Please contact Reservations on 028 9023 1066 for further information.
16 New Year's Eve Celebration Bring in the New Year with our New Year's Eve Celebration Experience. The opulence of the Seahorse Restaurant and Lounge provide the perfect backdrop for a stylish start to 2019. Indulge in a champagne and canapé reception, a decadent six-course dinner and musical entertainment. Enjoy an overnight stay in one of our luxurious rooms, with breakfast in the Seahorse Restaurant. New Year's Eve Celebration from £160 per person sharing New Year's Eve Dinner £75 per person
At Hastings Hotels, we offer an extensive range of Gift Cards, Spa Vouchers and Special Gift Experiences to take the stress out of Christmas shopping.
Gift Cards can be spent at any of the seven Hastings Hotels and allow family and friends to choose the perfect present for themselves, from a gourmet dinner, to a romantic break, spa treatment or even a round of drinks at the bar! WITH A HASTINGS HOTELS GIFT CARD hastingshotels.com C U L L O D E N | S T O R M O N T | E V E R G L A
19 19 D E S | E U R O P A | B A L L Y G A L L Y | S L I E V E D O N A R D | G R A N D C E N T R A L
Grand Central Hotel Bedford Street, Belfast, BT2 7FF Tel: 028 9023 1066 www.grandcentralhotelbelfast.com