SOUTH MAROUBRA NIPPERS INFORMATION BOOKLET 2019 2020
Page content transcription
If your browser does not render page correctly, please read the page content below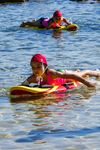 SOUTH MAROUBRA
                                     NIPPERS INFORMATION BOOKLET
                                               2019 - 2020

https://www.facebook.com/southmaroubraslscnippers/   www.southmaroubrasurfclub.com.au

https://southmaroubrayouth.teamapp.com/
Nipper Executive Committee
Welcome to the South Maroubra Nipper Program,
                                                                                                           Youth Director – Greg Turton
On behalf of South Maroubra SLSC, thank you for choosing our club to develop your child's lifesaving
skills at our nipper program.                                                                              Deputy Director – Darren Saunders

 I look forward to the coming season with a great team. I would like to introduce Darren Saunders, as      Nipper Registrar – Quinta Turton
the Deputy Director of Youth. Although Darren has been patrolling for many years, and has been a
main-stay of our water safety team he is new to the Nipper Executive. I am excited to welcome Darren       Education – Genevieve Anderson
and the other new members of the Nipper Executive on board to help us to build upon the already
strong Nipper foundation.                                                                                  Gear Steward – Paul Ryan

It is the volunteers that make the Nipper program such a fulfilling pursuit, for without the volunteers,   Head Coach – Colin Marshall
the program cannot exist. We are proud of our program being all inclusive and delivered in a fun and
friendly atmosphere. If you have the time and can be part of our team, please let us know.                 Team Manager – Renee McNamara

You don't need to become a lifesaver to volunteer, there are several ways that you can assist and make     Fund Raising – Nicky Crewe
a difference, although if you are keen to become a certified lifesaver, we can support and guide you to
get there.                                                                                                 Apparel – Emma Ryan

The nippers 2019/2020 season is due to commence on the 12th / 13th October 2019. The full nipper
season details are included in the nipper calendar.

Be ready for a fun and great season at the best beach in Sydney with the best club, South Maroubra
SLSC.

Remember, if you have any questions, suggestions, concerns or just want to have a chat, please come
and see me, or email us on nippers@southmaroubrasurfclub.com.au

Warm regards,

Greg Turton

Director of Youth Development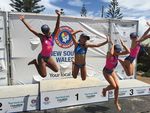 WHAT IS THE NIPPER PROGRAM?
The Nipper program is proudly one of the biggest volunteer program delivered world wide, having over 60,000 young lifesavers in training in Australia, its main
purpose to develop our youth into competent lifesavers for our community. Sydney branch is the largest one in Australia, with numbers exceeding 7,000 nippers. The
South Maroubra Nipper Program has been running for over 40 years and is a dynamic part of the South Maroubra community.

Nippers from the young age of five can commence their development as young lifesavers. Through the program, they are taught to respect the surf, read it and use it
to their advantage, whilst developing and practicing essential surf lifesaving skills (such as CPR, First Aid, surf rescue skills, etc). This is done in an fun and friendly
environment that promotes a healthy lifestyle and camaraderie unique to surf lifesaving.

A typical Nipper session will run for two hours, subject to weather and water conditions. Depending on the Age Groups, events may include wading, board paddling,
swimming, beach sprinting and beach flags. These fun activities and games are designed to increase engagement and develop team work. Subject to conditions, we
will do as many water activities as possible.

Our Nippers participate in a progressive SLSA Surf Education program (Surf Ed), this program has been structured to provide them with the skills and knowledge of
beach safety rules and basic first aid. Nippers must complete the Surf Ed program before the Christmas break and attend at least 75% of the sessions.

The Under 6's and 7's Groups primarily focus on fun and games on the beach which teach the children basic skills and awareness of where to swim and what help is
available from lifesavers. Shallow water activities for these groups are carried out at the far South End of Maroubra Beach in the rock pool.

The Under 8's to Under 14's participate in a structured program that include skill development activities in both the water, and on the sand in an integrated education
program that develops basic resuscitation, first aid, rescue skills whilst giving an understanding of the beach and surf.
These older age groups can also represent our club at local carnivals several times during the season. Although not compulsory, we encourage children to participate
(to meet other nippers, to test their skills in a new beach environment and enjoy representing our club).
If you're interested in your nipper/s representing our club at these events, your support will be required in areas such as:
- Water Safety
- Officiating
- Admin tasks (recording)

Our extensive coaching/training program which is available to all nippers compliments the weekend nipper program.
At these sessions, our nippers can practice and further development skills in board paddling, ocean swimming,
sand/sprinting.
Training sessions are available on weekday afternoons and Sundays before nippers.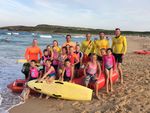 JOINING SOUTH MAROUBRA NIPPERS
ANNUAL FEES FOR THE 2019/2020 SEASON

Nippers (Registration Fee ONLY)
First Child                $125
2 Nipper
 nd                        $105
3rd or more Nipper         $85 each after

General Member (Nipper Parent) $40
Enables parents to be involved re assisting age groups and being on beach. This is so you are covered by insurance. Entitles parents to use Club facilities on
Sunday

NOTE: It is strongly recommended that at least one member of the family is registered as a General Member for the season (at a minimum).

Active Parent $65
Available to all nipper parents who have their Bronze Medallion or SRC and wish to be an active member and do patrols as well as help out with nippers. Full
membership rights to the club apply

New Members
Parents registering nippers for the first time must bring each child's Birth Certificate as proof of age. We only need to sight the document.

Please note that there will be no refund of registration fees once applications have been processed.

To register online please go to http://www.southmaroubrasurfclub.com.au/ If you have any issues with the online system you can visit the office at the South
Maroubra Surf Club. Office hours are Tuesday 9:00 – 15:00, Friday 9:00 – 15:00, Sunday 9.00 – 12.00 (during season only)

Further information can be found on the South Maroubra Surf club website http://www.southmaroubrasurfclub.com.au/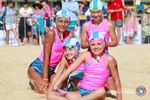 Children can join Nippers from an age of Under 6 (5 years) to Under 14.

A child may join the program as soon as he/she turns 5 years of age, but
not before. A child who reaches 5 years of age after 30th September 2019
may join Nippers at any time; however, this child will be required to stay in
the U6 Nippers Age Group the following season.

For example, if a child is 10 years of age on or before 30 September 2019,
they will be in the Under 11 age group for the entire season.

Age is determined as at 30 September each year.
PRELIMINARY SKILLS EVALUATIONS
It is a requirement of the Surf Life Saving Australia Association (SLSA) that prior to participation in any junior activity each season
(1st July to 30th June) ALL Junior Activities members must complete a Junior Activities Preliminary Skills Evaluation (Pool Swim).
The requirements are listed below and are conducted on our nipper registration day.
For junior activities U9's to U14's, all registered Nippers who wish to to compete in events at recognised junior surf carnivals within Surf Life
Saving will also be required to complete the Competition Skills Evaluation (Ocean Swim). See over page for more details.

                   Preliminary Skills Evaluations – Pool Swim
      In shallow water, from a standing position perform a front glide and recover to a secure
U6    position.
      Perform a back or front float using a buoyancy aid and recover to a secure position.
      In shallow water, from a standing position perform a front glide, kick for 3m then recover
U7    to a secure position.
      Perform a back or front float for a few seconds and recover to a secure position.

U8    25 metre swim (any stroke)                                    1 min survival float

U9    25 metre swim (any stroke)                                    1 min survival float

U10   25 metre swim (freestyle)                                     1.5 min survival float

U11   50 metre swim (freestyle)                                     2 min survival float

U12   100 metre swim (freestyle)                                    2 min survival float

U13   150 metre swim (freestyle)                                    3 min survival float

      200 metre swim (freestyle) In less than 5 min
U14                                                                 3 min survival float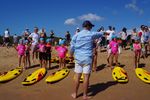 COMPETITION SKILLS EVALUATIONS –
         OCEAN SWIM
                                                                   Competition Skills Evaluations

                                                                 U6 to
                                                                          Nil (U6 & U7s – No competition)
                                                                 U8
Competition Skills Evaluation Notes                                       Minimum 150m open water
                                                                 U9
To be eligible for competition, registered Nippers that have              swim
passed the preliminary skills evaluations, must complete an               Minimum 150m open water
open water swim, which replicates the junior swim distances      U10
                                                                          swim
specified in the 35th edition of the Surf Sports Manual.
The competition evaluation (open-water swim) must be                      Minimum 288m open water
                                                                 U11
                                                                          swim
achieved before members are eligible to compete in inter-
club competition. This is a minimum standard water                        Minimum 288m open water
                                                                 U12
proficiency requirement.                                                  swim
This competition evaluation will take place over the first two            Minimum 288m open water
(2) weeks of our nipper activities.                              U13
                                                                          swim

NOTE: U/14 members who have a successfully completed the                  Minimum 288m open water
                                                                 U14
                                                                          swim
SRC award or SRC proficiency after 1st July 2019 and prior to
commencing Junior Activities for the 2019/2020 season are
not required to complete the Junior Activities Preliminary
Skills Evaluation or the Junior Activities Competition Skills
Evaluation.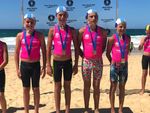 TYPICAL NIPPER DAY
All nippers are to assemble 15 minutes prior to commencing             Making our beach a safe environment
(9:00am) in their age groups on the grassed area behind the Surf       If your child has to leave the designated area at any time during the Nipper session, they
Club where your Age Manager/Assistant will mark the roll.              are required to obtain permission from their Age Manager and may only leave with a
                                                                       designated parent or guardian.
Announcements and important information for Nippers, parents           This procedure is to ensure the safety of your child at all times.
and carers are communicated at the start of the day.                   All Nipper activities require a parent, or guardian to be present at all times.
Please be on time and pay attention to these announcements so
that you are aware and up to date with all matters concerning          It is important to note; the club has an MPIO (Member Protection Information Officer)
your child.                                                            that can be approached by any member should there be a matter that needs to be
                                                                       addressed. The MPIO can be approached at secretary@southmaroubrasurfclub.com.au
Nippers is almost always on.
If the weather is unsuitable, families will be advised via email and
Social Media whether the morning's activities will be cancelled.
                                                                                       "Nippers is not a child-minding service"
Subject to surf conditions, some water activities may be cancelled
on the day, and only beach events may go ahead.

Under the guidance and supervision of their Age Manager,
children will then take part in fun on the beach and in the water.

Nippers must wear their age nipper caps during club nipper days
and their South Maroubra nipper caps when participating at
carnivals.

Caps are to be only removed when signing out for the day.

   NO NIPPER CAP – NO NIPPER ACTIVITIES                                      THE OCEAN IS NOT THE PLACE TO LEARN HOW TO
                                                                                                SWIM
IMPORTANT NOTE:
Children are to carry a water bottle and should have sunscreen
applied prior to the commencement, and throughout the morning
                                                                            PLEASE NOTE: If your child is not a competent swimmer it is
of Nippers. South Maroubra pink rash shirts are strongly                    strongly recommended they be placed into a swimming squad at
recommended.                                                                their local pool.
                                                                            The focus of Nippers is to introduce surf skills and awareness not
                                                                            to provide "how to swim" lessons.
AGE MANAGERS
At the beginning of the new season, the Nipper Executive team seeks nominations for Age Managers and Assistant Age Manager
for each age group.

These volunteers must possess the below qualities:
- Be an exceptional role model
- Lead by example
- Show respect to all club members and public
- Act with integrity and professionalism
- Be a team player
- Must be able to adhere to the SLSA and Club's code of conduct
- Be reliable
- Must be a good communicator

These members must also have a current Working With Children Check Number (WWCC) and be financially active member.

Age Managers and Assistant Age Managers must also be available to attend team meetings as determined by the Executive
Committee, normally these meeting will be held on a monthly basis and this season they will be held after nippers.

At least one Age Manager or Assistant Age Manager per group should have their Bronze Medallion or SRC, or planning to obtain
their award during the current season. This will immensely assist them to deliver the required surf education to their nipper
groups.

Some of the expected tasks are:
- Prepare beforehand and coordinate their age groups activities for the nipper day
- Maintain a safe environment for our nippers and families
- Assist in setting up and packing the beach and trailers or wherever required
- Be responsible for any club equipment under their supervision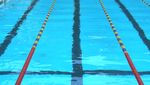 YOUR ROLE AS A PARENT/CARER

                                                            YOU DO MAKE THE DIFFERENCE!
                                                            One thing we can tell you for certain, the more YOU get involved,
                                                            the more you and your child will enjoy Nippers. The main
                                                            emphasis of Nippers is to have fun in an all-inclusive environment.
                                                            The Club operates entirely from volunteer help. There are many
                                                            jobs you can help with, and you do not need to have had surf life
                                                            saving experience or be a lifesaver. The club values any and all
                                                            contributions from parents – it makes our club.

                                                                   BE PART OF THE FUN – GET INVOLVED

                                                            WAYS OF GETTING INVOLVED…
                                                             Age Managers, Assistants, Beach Crew
                                                             Water Safety, IRB crew/driver
  Please ensure you keep your children well hydrated         Be an accredited Official/Coach
                                                             Setting up the beach and putting equipment away
during the nipper activities and be sun-smart. Use plenty
                                                             Nipper's official Photographer
                of sun block at all times.                   Education and Training
                                                             Assisting with Apparel
                                                             Fund Raising, etc.
WATER SAFETY AND OFFICIALS
                                             Safety is our priority in all activities conducted by the Club.
                       Safety extends to safety on the beach, in the water and consideration to the protection of all children.

Safety in the Water                                             Officials
Our Water Safety Coordinator liaises with the Council           A 'Carnival Officials' course is available for parents who would like to get involved at our
Lifeguards and Patrol Captain each Nipper day prior to          Competition Carnivals that we will attend each season. This is the chance to get a ringside
conducting any nipper activities.                               seat at the action!
They will decide if the surf conditions are suitable to
conduct surf activities. The Lifeguard, Patrol Captain or       Without Officials from our Clubs, we are not allowed to compete at carnivals. For each 10
Water Safety Coordinator may cease activities if conditions     competitors, at a minimum we must supply an accredited Official from our Club.
become unsafe.
                                                                                             Officials Coordinator: Marcelo Garay
The guidelines for water safety are laid down by the Surf
Life Saving Australia and will be adhered to by all. The IRB    Water Safety
or 'Rubber Duckie' is present during all nipper water
                                                                At the beginning and throughout the season training is available for any parent interested
activities.
                                                                in obtaining their Bronze Medallion. Many parents who complete their Bronze will enjoy
It is imperative that as many parents (bronze medallion         the learning experience whilst improving their fitness and getting a greater understanding
holders) as possible are in the water to accompany              of surf lifesaving.
children in surf activities to meet the required water safety
                                                                The Club must meet the water safety requirements listed by Surf Life Saving Australia It is
ratio.
                                                                therefore essential that as many parents as possible obtain their Bronze Medallion to assist
                                                                with water safety. If we do not have the required number of Water Safety Officers then surf
Water Safety Officers must wear a orange or yellow rash
                                                                events cannot be conducted, whether at a normal nipper day, carnivals or club training
vest and orange caps during surf activities.
                                                                sessions.

No surf activities will commence unless there                                   IT IS NEVER TOO LATE TO LEARN A NEW SKILL! Have a go…
is the correct ratio of water safety personnel
                                                                                             Water Safety Supervisor Uri Teitler
JUNIOR CLUB CHAMPIONSHIPS
On the designated day (as identified on the 2019-2020 Season calendar), Age Managers and Assistants will marshal
their groups (U8s to U14s) to the relevant event areas where the nippers will participate and compete.

Each event and area will be managed and recorded by club officials in a similar way to carnivals.

If a scheduled junior club championship day cannot be held due to adverse conditions, it may be rescheduled to an
available day.

Depending on the number of nippers participating, the events will be structured in a number of heats, quarter
finals, semi finals and finals.

Medals will be presented to the top three (3) finalists in every single event.

Junior Club Champions for each Age Group will be presented with their awards at presentation days.

                                                   PLEASE NOTE:
     Recipients of the Junior Championship awards MUST HAVE ATTENDED a
       minimum of 15 out of 20 nipper days and be competition proficient

                   YOUTH CLUB CHAMPIONSHIPS SAMPLE EVENTS

                      SAND                                 SURF
          Flags                             Wade – U8s only
          Sprint                            Surf Race – U9s to U13s
          R&R                               Board Race – U9s to U13s
          1K & 2K – U10+                    Tube Rescue – U11s to U13s
          500m – U8s & U9s                  Board Rescue – U11s to U13s
                                 Novelty races/events
AWARDS AND PRESENTATIONS
At the end of each season, we recognise the efforts of our junior members
at two separate award presentations. One for the U6s, U7s and U8s,
followed by a separate presentation for the U9s to U14s groups (Inc. State
team).
Please refer to this season's calendar for the dates

These awards range from Surf Education, participation awards, to
achievement and improvement awards based on results and participation in
the junior club championships, other Nipper carnivals and throughout the
season.

To receive any award at presentation day, (other than the Under 6s and
Under 7s medals), a child must attend 75% of the surf education Nipper
sessions. Branch, State, and the Randwick Shield will also count towards
attendance. The child must also be registered and proficient for the current
season and be participating in their correct age group and achieve their
SLSA award.

The participation will be based on the attendance sheets marked off each
week by the attendance registrars.

It is the child's/parent's responsibility to ensure that
the child's name is marked off correctly each week
A 100% participation award will be granted to any Nipper who attends
100% of all nominated Sunday mornings from the South Maroubra
Nippers' Calendar, recording starts from week one.
COMPETITION
                                                                                                 U8's        U9's & U10's    U11's to U14's
Junior Surf Lifesaving Carnivals are held at various locations during the season, only
                                                                                                 Sprint         Sprint            Sprint
nippers that meet the competition proficiency and training criteria are eligible to attend.
                                                                                              Beach Flags     Beach Flags      Beach Flags
This season, the club has endorsed a large number of events, full details listed on this
season's calendar.                                                                            Sprint Relay    Sprint Relay     Sprint Relay
                                                                                              Wade Race        Surf Swim        Surf Swim
                                                                                              Wade Relay      Board Race       Board Race
How to Enter for Carnivals
                                                                                                              Swim Teams       Swim Teams
All nipper carnival information will be circulated to parents via social media, emails                        Board Relay      Board Relay
and/or SMS. It is essential your contact details in our system are accurate.
                                                                                                                              Board Rescue
Please also regularly check our club website and Social Media for additional information.                                     Cameron Relay
For the events sponsored by the club, where the nipper has nominated to the club's                                             Ironperson
touring team, the club will pay for their carnival entries.
                                                                                                                             March Past / R&R
NOTE (NO EXCEPTIONS TO THE BELOW):
a. All late carnival entries will need to be covered by the competitor
b. Members that do not attend, where their entries have been covered by the club, will
    be asked to reimburse the club for the registration fee for that carnival

All competition queries, please email: nippers@southmaroubrasurfclub.com.au

                    Nippers must wear our competition cap and the club's
                           swimwear when representing our club.

                                  Competitors in Team Events
                             must wear the same club uniform dress.

                     FOR ALL WATER EVENTS A PINK RASH VEST MUST BE
                           WORN, PREFERABLY OUR CLUB's ONES.
COMPETITION       2020 SURF LIFE SAVING NSW STATE AGE CHAMPIONSHIPS
                                  Swansea-Belmont Beach
              The Junior Surf Life Saving NSW Age Championship (the State Nipper Carnival) is
              the major Surf Life Saving competition for Nippers each season. The State Nipper
              Carnival attracts nipper competitors from all over New South Wales and runs over
              3 consecutive days (Friday, Saturday and Sunday) from the 28th to the 1st March at
              Swansea-Belmont.
              As in previous years, we will be entering a Team to represent our club at this
              prestigious event.

              The Nipper Selection Committee will be responsible for the selection of individuals
              and team events.
              As with any representative team of South Maroubra there is a selection criteria
              that the Nipper Selection Committee will use when selecting the State team.

              Club competition rules will be defined. ALL COMPETITORS, THEIR FAMILIES AND
              CLUB MEMBERS MUST adhere to them.
              Failure to do so may result in competitors being expelled from the team and
              competition and further disciplinary action may be taken by the club.

              Each competitor selected to represent South Maroubra will be responsible for the
              travel and accommodation costs associated with the team.

              A team uniform levy will apply, and fundraising will be implemented to minimise its
              cost to all families attending State.

                                       28th Feb – 1st March 2020

               EVENTS TO REMEMBER
               - South Maroubra Nipper Branch Championships Team Meeting
               - South Maroubra Nipper State Championships Team Meeting
               - State Team uniforms presentation and team photo

               Check Season Calendar for dates and times
TRAINING
All nippers that have successfully completed their competition skills evaluation and wish to participate at any Nipper Carnivals are expected to attend our training
program. This includes surf, board, sprint and flag training. Training dates and venues will be advertised via the club's TeamApp, emails and social media.

The aim is to improve the skills and fitness of the nippers .

The child's parent/carer must be present when they participate in our training programs and must stay for the duration of each training session.

For those involved in water training kindly note that a minimum amount of water safety personnel is required in order
to deliver the training, if this number is not met the training session will be cancelled.

High Visibility singlets are compulsory for all water training sessions. NO   SINGLET – NO TRAINING!!
Please note the nipper must be swim proficient.

Water training sessions are not designed to teach your child how to swim.

 BOARD TRAINING
 U9 – U14 Beginners Board Skills Group
 This is aimed at children who have basic board skills and wish to improve their skill level. You will be
 expected to attend at least 1 session per week and must have your own board. Boards can be hired
 through the club for the duration of the season. Chat to the gear steward – Pauly Ryan.

 U9 – U14 Advanced Board Skills Group
 This group will be available for children who commit to competing at surf carnivals endorsed by the
 club, including Branch and State Championships. It is expected that the child will attend at least 2
 sessions per week.
 Our Coaching team will have final say as to whether the child has the sufficient competency to
 remain in any of the above groups.

REMEMBER THAT ALL OUR COACHES VOLUNTEER THEIR TIME – RESPECT THEM
TRAINING
SURF TRAINING
The swim (surf) training program will be delivered during the season.
Training is scheduled to commence in August.
The focus will be on developing and practicing their skills in the water such
as negotiating waves using the bottom, body surfing, ocean swimming,
wading and dolphin diving.

The children need to be good and strong swimmers.

Nippers who wish to participate must be attending swim squad training at
least once per week. The ocean is not the place to learn how to swim.

Wade Training will be conducted for the U8's and will begin when the
nipper season starts. Training will be held after Nippers on Sundays, near
the Patrol tent.

SAND TRAINING
Andrew Newrick and Drew Richardson will
be taking sprint and flag training sessions for            Youth Coaches
all our beach competitors.
This is a great opportunity for you to               Colin Marshall
improve on your technique and skills on the          Andrew Newrick                  TRAINING IS NOT A CHILD MINDING SERVICE
sand, as well as improving your fitness.             Darren McLean
                                                     Marty Kiernan              A minimum of one water safety person per group of 5 children
                                                     Drew Richardson            training is required. If 1:5 ratio is not met – NO TRAINING
                                                     Shane White
                                                                                Children (for swimming) will be required to wear a fluro swimming
                                                                                cap and the compulsory high visibility singlet when doing surf
                                                                                training as per SLSA Guidelines.
                                                                                NO SINGLET – NO TRAINING
CLUB SOCIAL ACTIVITIES
Throughout the season our Club will host a number of events and functions for all club members and their families. We invite all nipper members and
supporters to attend and enjoy our relaxed environment and meet other Club members and their families during these activities.

Christmas BBQ and Santa
We will be holding a club nipper BBQ on the last Sunday before Christmas at the
completion of nipper activities. During the morning keep a look out for Santa who
should be arriving around 10:30 am via the sea.
Twilight Nippers
Due to popularity in last season we have introduced a few more Twilight Nippers
days during the season as per the calendar. This start later in the day (sometimes
on Saturday) and finish with BBQ and Disco.
Date, time and activity details can be found on this Season's calendar.
The bar will be open for adult refreshments.
Nipper Fund-raising Night
Our annual fundraiser has been scheduled for 21st February 2020, a fun night for
all members, parents and friends (Adults only event).
End of season BBQ
On the last day of nippers – we will be holding a end of nipper season BBQ.

Raffles: keep an eye out for the regular raffles. (we always need a helping hand to
sell tickets)

Social Media – Website/Facebook/Team App
Team App is the preferred means of communication for South Maroubra Nippers.
Please download it (www.teamapp.com/app), and search for "South Maroubra
Youth".
Training updates, social events and carnival details will be available via the
TeamApp platform.
We also maintain full details on our website and Facebook page
http://www.southmaroubrasurfclub.com.au
https://www.facebook.com/southmaroubraslscnippers/
NIPPER APPAREL
Our nipper apparel will be available at the pool
proficiency day and club office during the season.
You have two styles and colour options.

Nipper club costumes are not compulsory,
however if your child wishes to participate and
represent our club in any surf carnival
competition then they MUST wear the South
Maroubra costumes, for team events they MUST
wear the same club uniform dress .

South Maroubra competition caps are also
available from the office for $20.00.
Compulsory Nipper Age Group coloured caps are
also $20.00 each, or reversible ones for $25.00
each.

Pink High Visibility Vests are compulsory for all
Nipper Water Activities for all groups 8+

The Committee will organize dates for pre-
ordering specific garments.
The South Maroubra Nippers are proudly supported by our partners