SOUTH PACIFIC TOURISM EXCHANGE - 2017 GUIDE - SPTE 2018
Page content transcription
If your browser does not render page correctly, please read the page content below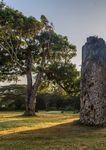 World class banking
                     by your Pacific bank
Largest Banking                               Bank Anywhere,
Network in                                    Anytime
the Region
Strategically located across the              With over 500 ATM's, more than
South Pacific and supported by                11,000 EFTPoS terminals, internet and
a large network of Agents who                 SMS access, banking is truly at your
are also rural based.                         convenience.

Modern                                        Investing in
International                                 Pacific People
Banking
As the leading bank in the South Pacific      Genuinely caring for the people by
we deliver efficient foreign exchange         doing meaningful projects to improve
services from facilitation of international   the livelihood of communities wherever
payments/trade to currency protection         we operate.
against market fluctuations.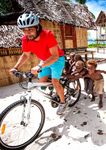 discOver
    Contents                                 the pacific islAnds
                                     Experience the genuine warmth and friendliness of being welcomed
CEO's Message            4             into our home when you fly Fiji Airways. With connections to Fiji
                                              and beyond to the Pacific, it's closer than you think.

Sellers List             6

Floor Plan              12

Buyers List             14

                                                                                                      SAN FRANCISCO

                                   SINGAPORE

                                                                                      VAVA'U

                                                                                                          FIJI DESTINATIONS
                                                                                                      ROTUMA
                                                                                                               LABASA
                                                                                                                               SAVUSAVU

                                               *ADELAIDE                     WELLINGTON                                KORO
                                                                                                                               TAVEUNI
                                                                                                                              VANUABALAVU

                                                                                               NADI                               CICIA
                                                                                                                SUVA

      Let's get
                                                                                                                                 LAKEBA

                                                                                                          KADAVU

      SOCIAL!
                                      *Nadi to Adelaide direct route beginning 30th June, 2017. Subject to regulatory approval.

                                  Fiji Airways has been connecting the world to Fiji and the South Pacific for over 65
   Share your journey @SPTE       years. With a route network that spans 22 destinations in 12 countries, our airline
                                  provides unequalled access to the Pacific through our hub in Nadi. Connect to Fiji via
     2017 by tagging us on:       Singapore with twice weekly services or via Hong Kong with 4 flights a week and beyond to
                                  destinations in the USA, Australia and New Zealand using Airbus A330 and Boeing 737
                                  aircraft. From Fiji to USA daily, Fiji to Australia up to 25 flights a week, and to New Zealand
                                  up to 18 flights a week offering world-class service in both Business and Economy class.
     #instasouthpacific
     @SthPacTourism               Fiji Airways is also a partner in the Qantas Frequent Flyer programme and members can earn
                                  and redeem points as well as credit flights towards their tier status. Within Fiji, our domestic
     @SouthPacificTourismOrg      subsidiary, Fiji Link, offers services that are reliable, comfortable and competitively priced,
                                  with a comprehensive range of schedules to connect to and from international arrivals.
     Discover the South Pacific
       Use Hashtags:                              P+679 330 4388 or +679 6720888
     #SouthPacificIslands                                FIJIAIRWAYS.COM
     #TravelEnjoyRespect

   For more information, visit
     www.sptexchange.org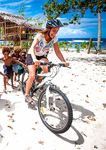 Chief Executive Officer's Message
Warm Pacific Greetings to you, our readers!
We are here again at the               establish new ones right here at
region's biggest travel trade          SPTE!
event – the South Pacific Tour-
ism Exchange (SPTE) - and I            I am also pleased that through
have the greatest pleasure in          SPTE 2017, the global commu-
welcoming you to a truly Pacif-        nity will also come to embrace
ic event!                              the importance of sustainable
                                       tourism as a vehicle for devel-
 It has been a year since the last     opment for all our South Pacific
SPTE and I am especially de-           destinations. My team and I
lighted about SPTE 2017 as we          are excited to launch our cam-
not only present to you another        paign for the IYSTD, to show
wonderful opportunity to in-           the world just how important
crease your business and pres-         sustainable tourism is to the
                                                                            Pacific (BSP), major sponsor of
ence in the South Pacific, but         people of the South Pacific.
                                                                            the SPTE, without which SPTE
that we will also be celebrating       Our environment, our people
                                                                            2017 would not have been pos-
2017 as the International Year         and our assets are in essence
                                                                            sible. BSP has been an invalu-
of Sustainable Tourism for De-         tourism products that must be
                                                                            able partner, supporting the de-
velopment (IYSTD) right here           protected and preserved to
                                                                            velopment of regional tourism
at the International Convention        ensure our tourism industry is
                                                                            through their sponsorship and
Centre with you, our valuable          sustainable for generations to
                                                                            we have been fortunate that
and respected partners.                come.
                                                                            they have joined us again for
                                                                            the 2nd time this year.
Since the last SPTE, SPTO              Over the next two days, our
has increased its efforts to           109 sellers from 16 Pacific Island
                                                                            I look forward to meeting you
market the region's tourism            destinations will maximize the
                                                                            personally over the next two
industry through participation         opportunity to network and
                                                                            days to talk "Pacific tourism"
at international travel trade          talk business with the 79 buyers
                                                                            with you and to promote the
events with the sole objective         from our source markets of
                                                                            importance of sustainable tour-
to increase awareness of South         Australia, New Zealand, China,
                                                                            ism for our South Pacific islands
Pacific islands as alternate tour-     Korea, USA and Europe, with
                                                                            which are yours to travel, enjoy
ism destinations for tourists.         the main objective of estab-
                                                                            and respect.
We have notable increases in           lishing new business relations
most of our destinations, with a       that will ultimately result in
                                                                            Welcome to the 2017 South
total of 1.9 million tourists vis-     new markets, tour packages,
                                                                            Pacific Tourism Exchange!
iting the South Pacific in 2016.       partnerships, clientele, and
Such numbers are only possible         contacts. I wish you well in your
                                                                            #SouthPacificIslands
through win-win partnerships           meetings.
                                                                            #TravelEnjoyRespect
between buyers and sellers, and
                                                                            #OursIsYours
I am particularly excited that         It would be remiss of me if I did
                                                                            #SPTE17
we have another opportunity to         not mention the tremendous
strengthen those relations and         support of the Bank of South

4| South Pacific Tourism Exchange Guide 2017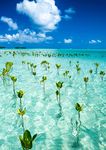 SPTE 2017 Sellers
American Samoa

American Samoa Visitor Bureau
National Tourism Office of American Samoa
e | david@americansamoa.travel
p | +684 6999805

Cook Islands
Cook Islands Tourism Association
The wonders of a little paradise await. Breathe in the
fresh pure air. Wade into the cool, calm, blue lagoons.
Let the untouched charm of these beautiful Cook
Islands capture your spirit and hold your heart.
e | karla.eggelton@cookislands.gov.ck
p | +682 29435

Pacific Resort Hotel Group
Pacific Resort Hotel Group (PRHG) is a hotel and resort
owner and management company that specialises in
operating boutique 4 and 5-star properties in the South
Pacific. PRHG successfully owns and operates four
award-winning resorts and has partnered with a fifth
Cook Islands property under its Partner Hotel Program.
e | maree.surrey@pacificresort.com
p | +682 28140

The Rarotonga Group of Resorts
For a wildly romantic escape, heavenly honeymoon,
dream wedding or family fun vacation these 3
three flagship resorts have something for you: The
Rarotongan Beach Resort & Spa, Sanctuary Rarotonga
and Aitutaki Lagoon Resort & Spa. Try one or all –
you'll be amazed at the paradise on offer.
e | richard.skewes@therarotongan.com
p | +61 412524699

Turama Pacific Travel Group
The Turama Pacific Travel Group includes the following
divisions or companies, based in the Cook Islands and
staffed by local people - Island Hopper Vacations
Ltd, Tipani Tours Ltd, Raro Tours Ltd, Weddings Cook
Islands and DMCK. In 2018 we will open Island Hopper
Vacations Samoa Ltd in Samoa.
e | rskews@turamapacific.co.ck
p | +682 22026

Cook Island Tours
Cook Islands Tours is an inbound tour operator with
our own fleet of buses, Vans and VIP cars. We work
with wholesalers packaging and some ofour own tours
as well as any other tour on offer in the Cook Islands
e | temu@cookislandstours.co.ck
p | +682 54083

 Niue
SPTE 2017 Sellers
   Fiji                                    reef, this untouched private island       customer, where clients can enjoy
                                           encapsulates the essence of               creative itineraries, personalized
   Bank of South Pacific Limited           barefoot                                  and intimate ground handling
                                           e | sales.support@inspiredluxury.com.au   services.
   BSP, the leading financial services
                                           p | +61 414905271                         e | eroni@rosiefiji.com
   provider in Fiji and the South
                                                                                     p | +679 6722755
   Pacific, began operations in Fiji       Matamanoa Island Resort
   in December 2006. Three years           Small, boutique adults only Island        South Pacific Tourism
   later, BSP acquired the Colonial        boasting affordable luxury with           Organisation
   Fiji Group which brought with           private beachfront villas and             Established in 1983, the SPTO is
   it a large branch network with          beachfront bures catering to a            the mandated body for Tourism
   representation throughout Fiji.         global market. One Island, one            in the region. Its 17 Pacific Island
   e | cmar@bsp.com.fj
   p | +679 662 7322
                                           Resort guaranteeing an exclusive          members are American Samoa,
                                           Island experience                         Cook Islands, Federated States of
                                           e | jillpalise@ozemail.com.au             Micronesia, Fiji, French Polynesia,
   Captain Cook Cruises
                                           p | +61 0741286648                        Kiribati, Nauru, Marshall Islands,
   Captain Cook Cruises Fiji offers
   3, 4, 7 & 11 night all inclusive                                                  New Caledonia, Niue, Papua New
                                           Mana Island Resort & Spa
   discovery cruises through Fiji                                                    Guinea, Samoa, Solomon Islands,
                                           Mana Island Resort & Spa – Fiji is
   aboard the recently refurbished                                                   Timor Leste, Tonga, Tuvalu,
                                           a hidden paradise nestled in the
   small ship MV Reef Endeavour                                                      Vanuatu
                                           heart of the Mamanuca group               e | alutu@spto.org
   - max 130 passengers. We also           of Islands in Fiji. Located only          p | +679 3304177
   offer full, half day & dinner cruises   at 32km West of Port Denarau,
   - fabulous Fiji experiences - all       this 4 star lush tropical paradise        Shangri La's Fijian Resort & Spa
   from Denarau Marina.                    features; white sandy beaches,            The warm Fijian welcome makes
   e | dianel@captaincookcruisesfiji.com
   p | +61 477009224
                                           crystal clear waters making it a          you feel you've slipped into
                                           perfect holiday destination.              a timeless haven. Indeed, the
                                           e | david@americansamoa.travel            leisurely pace here imbues you
   Fiji Airways
                                           p | +684 6999805                          with a sense of calm. Prolonging
   Fiji Airways provides access to the
   Pacific from Nadi, Fiji.                                                          the magic at the beach, you lose
                                           Paradise Taveuni
   e | Robert.Rounds@fijiairways.com                                                 track of time walking on golden
   p | +679 9993621
                                           Paradise Taveuni, situated on
                                                                                     sand and wading in pristine
                                           the southern tip of Taveuni, is a
                                                                                     lagoon waters.
   Grand Pacific Hotel                     secluded and remote oceanfront            e | justin.croker@shangri-la.com
   Totally rebuilt in 2014, the Grand      Resort. A unique deep water               p | +679 9983487
   Pacific Hotel reopened in May and       frontage allows Guests to dive,
   has already regained its place as       snorkel and swim from the lava            Tanoa Hotel Group
   the "grand old lady" of the Pacific,    flow edge into pristine warm              Tanoa Hotel Group is a family
   the only hotel in Suva to offer         tropical waters at any time.              owned and operated business
   a five star experience, blending        Experience the culture of mystical        established more than 40 years
   fascinating colonial architecture       Fiji in Paradise.                         ago, with 10 hotels in the South
                                           e | info@paradiseinfiji.com               Pacific, in Fiji, Samoa, Tonga
   and history with magnificent Fijian
                                           p | +679 8880125                          and New Zealand. Our hotels
   hospitality and friendliness.
   e | salesandmarketing@gph.com.fj                                                  are a 3 – 4 star guanine South
   p | +679 3222000
                                           Raffe Hotels & Resorts
                                                                                     Pacific offering catering to the
                                           Raffe Hotels & Resorts is a family
                                                                                     leisure, corporate and conference
   Jean-Michel Cousteau Resort Fiji        owned company that consists
                                                                                     markets.
   This family friendly resort blends      of 3 properties. Fiji Gateway             e | nick@tanoahotels.com
   the best of eco- friendly self          Hotel is Nadi's flagship airport          p | +64 93790181
   sustainable living with 5 star          hotel. Plantation Island Resort
   natural luxury & legendary              is a leading family resort in the         Tourism Fiji
   hospitality. On Savusavu Bay,           Mamanucas and Lomani island               Tourism Fiji is the National Tourist
   with just 25 bures, it features a       Resort offers affordable island           Office of the Republic of the Fiji
   layout more like an uber chic Fijian    luxury to adults.                         Islands. Tourism Fiji reports to
                                           e | gsm@raffehotels.com                   the Ministry of Tourism and is the
   village than a resort
                                           p | +61 416764649                         marketing arm of the Government.
   e | christine@fijiresort.com
   p | +61 98150379                                                                  Tourism Fiji has offices abroad
                                           Rosie Holiday
                                                                                     in Australia, New Zealand, North
   Kokomo Private Island Fiji              Rosie Holidays a family business
                                                                                     America and UK and market
   Kokomo Private Island is Fiji's         established by Rosie Whitton
                                                                                     representation in India and
   newest and most exclusive resort.       in 1974, who realised that great
                                                                                     Europe.
   Concealed on the edge of the            travel companies are built by             e | dmcmahon@tourismfiji.com.fj
   Kadavu Island group, and on the         talented staff that have a constant       p | +61 477009224
   doorstep of the Great Astrolabe         and never- ending focus on the

6| South Pacific Tourism Exchange Guide 2017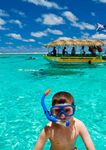 Tropica Island Resort                       economic, political and physical
Tropica is a 4 star boutique resort,        environment, which is conducive
exclusively for adults, nestled in          to private tourism investment
a sheltered bay on Malolo Island.           while at the same time developing
Although Tropica is just under              popular awareness of and support
4 years old, we are currently               for environmental and cultural/
undergoing a major upgrade to               prehistoric preservation.
make Tropica even better! It is             e | balikmad@yahoo.com
going to be amazing! We reopen              p | +692 4551910
on 1 July 2017.
e | sales@tropicaisland.com                 Nauru
p | +61 411535523
                                            Nauru Airlines
Vomo Island Resort                          Nauru Airlines is the national
Vomo Island is one of Fiji's leading        carrier for the Republic of Nauru
luxury resorts located just 12              operating a fleet of Boeing
minutes by helicopter from Nadi             737-300 aircraft throughout
airport. Just 32 villas and luxury          the Central Pacific. Our weekly
residences on a very large private          services connect Nauru with
island with superb snorkelling,             Kiribati, Marshall Islands, Pohnpei,
diving, long white beaches, a               Nadi and Brisbane. In 2017 we will
great range of activities and some          add Guam to our network.
of Fiji's finest cuisine.                   e | wendy.bowden@nauruairlines.com.au
e | dosm@vomo.com.fj                        p | +61 732296455
p | +61 416187630
                                            Nauru tourism
Yasawa Island Resort & Spa                  Nauru Tourism division. Ministry
There are 15 words in the Fijian            of Home Affairs Republic of
language for Heaven and 'Yasawa'            Nauru
is the first. Yasawa Island is              e | maritakua@gmail.com
among the most remote and                   p | +674 5573142
untouched isles of Fiji. indulge
                                            New Caledonia
in heavenly seclusion in an area
renowned for its velvety, white             New Caledonia Tourism
sand beaches and crystal clear              New Caledonia Tourism is the
tropical waters                             marketing body responsible for
e | james@yasawa.com
                                            promoting New Caledonia as a
p | +679 6663364
                                            tourist destination overseas.
                                            e | caroline.brunel@gtitourism.com.au
Kiribati                                    p | +61 290283575

Kiribati National Tourism Office            GLP Hotels New Caledonia
Mauri from Kiribati! The islands of         GLP Hotels is the largest
Kiribati is proud to announce its           accommodation group in New
joint representation in this year's         Caledonia comprising three hotels
2017 SPTE by: Kiribati National             ranging from premium rooms
Tourism Office – and joined                 to self-catering apartments to
by proud travel agent & local               overwater bungalows located in
inbound tour operator – Tobaraoi            Noumea and Escapade Island.
Holidays. We offer you Kiribati; a          With the possibility to combine all
travel destination different from           three hotels, GLP Hotels is your
the usual.                                  accommodation of choice in New
e | gkumkee@kiribatitourism.gov.ki          Caledonia.
p | +686 25573                              e | sales@glphotels.nc
                                            p | +687 988164

Marshall Islands
Marshall Islands Visitors
Authority
Marshall Islands Visitors Authority
is a government organization
that aims to carry out its mission
statement by creating an

                                     South Pacific Tourism Exchange Guide 2017|7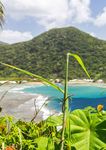 SPTE 2017 Sellers
                                        Niue
                                        Niue Tourism Office                   PNG Tekking Adventures
                                        Niue is one of earth's largest        PNG Trekking Adventures is
                                        raised coral atolls offering a        renowned as Papua New Guinea's
                                        unique experience. Simply relax or    leading guiding company with
                                        have an adventure - discovering       a legacy of expeditions. We
                                        caves, hidden chasms and sandy        offer expeditions, treks, cultural
                                        coves that dot our raw and            shows and wilderness journeys
                                        rugged coastline. The perfect         throughout Papua New Guinea.
                                        option to get off the beaten track    e | info@pngtrekkingadventures.com
                                        and explore. Niue - nowhere like      p | +675 3251284
                                        us.
                                        e | felicity.bollen@mail.gov.nu       The Stanley Hotel & Suites
                                        p | +683 006834224                    The Stanley Hotel & Suites is the
                                                                              newest and finest hotel in PNG.
                                                                              Boasting 433 rooms, suites and
                                        Papua New Guinea                      serviced apartments over 18
                                                                              floors. With six food & beverage
                                        Air Niugini Ltd.                      outlets, state of the art meeting
                                        Air Niugini operates domestically     facilities and the largest grand
                                        and internationally to Asia,          ballroom in PNG. Be it business
                                        Australia and the Pacific region.     or pleasure, stay with us.
                                        The airline now has a fleet of        e | dsm@thestanleyhotelpng.com
                                                                              p | +675 302888
                                        Boeing 767's, 737's, Fokker 100's
                                        and 70 aircraft. The airline has
                                                                              Country Tours
                                        offices in Papua New Guinea,
                                                                              Inbound Tour Operator
                                        Cairns, Brisbane, Sydney, Manila
                                                                              specializing in Culture and Bird
                                        plus GSA's in Asia, Pacific, Europe
                                                                              Watching. Owner and Operator
                                        and USA.
                                                                              of Makara Bird View Lodge in
                                        e | ikariko@airniugini.com.pg
                                        p | +61 292901544                     Ambua, Tari.
                                                                              e | wako@countrytours.com.pg
                                                                              p | +675 72733568
                                        Paradise New Wewak Hotel
                                        Paradise New Wewak Hotel was          PNG Tourism Promotion Office
                                        established since 1984, situated      National Tourism Organization of
                                        atop Wewak Hill overlooking           Papua New Guinea
                                        the islands of East Sepik             e | michael.taia@papuanewguinea.travel
                                        Province, just a 10 minute walk       p | +675 3200211
                                        from the township. We provide
                                        accommodation, restaurant and         Melanesian Tourist Services Ltd.
                                        outdoor bar garden facility and       MTS is the oldest established
                                        conference venue. Our friendly        in tourist company in PNG
                                        staff can arrange tours and hire      established in 1976. inbound tour
                                        car.                                  operator, Kalibobo Spirit Cruise
                                        e | wewakhotel@gmail.com              of the Sepik River and islands in
                                        p | +675 4562155                      Milne Bay, fully equipped luxury
                                                                              live aboard dive vessel, Ship and
                                        Trans Niugini Tours                   Shore Agency, Owners of Madang
                                        Trans Niugini Tours in Papua          Resort, Kalibobo Vilage and
                                        New Guinea's leading inbound          Niugini Dive Adventures.
                                        tour operatior. They are also         e | peter.barter@mtspng.com
                                        the owners of PNG's Wilderness        p | +675 4241300
                                        Lodges namely Ambua Lodge and
                                        Rondon Ridge in the highlands,
                                        Karawari Lodge and the Sepik
                                                                              Pitcairn Island
                                        Spirit in the Sepik area and          Pitcairn Island Tourism
                                        Bensbach and Lake Murray lodge        Secluded from mainstream
                                        in the Western Province.              tourism, the Pitcairn Islands
                                        e | bob@pngtours.com
                                                                              are for travellers seeking truly
                                        p | +675 5421438
                                                                              remote horizons. Your clients
                                                                              will have experiences few others

8| South Pacific Tourism Exchange Guide 2017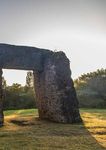 have witnessed. Untouched              Return to Paradise                          assistance, Cruise ship Excursions
  environments, an unforgettable         Return to Paradise Resort is                and Coordination, from budget
  sea voyage and the incredible          located just 30 minutes from                to luxury market and to tail level
  hospitality of the Pitcairn            the airport on the south coast              made to fit in all of interests.
  Islanders - direct descendants         of Upolu. Set on one of Samoa's             e | travelsol@solomon.com.sb
  the HMAV Bounty mutineers, and         most famous beaches, this                   p | +677 24081
  their Polynesian consorts.             delightful resort offers 60
  e | pitcairn@tropicsmarketing.com.au   rooms and villas in a garden or             Tahiti
  p | +61 409512944                      beachfront setting. The perfect
                                         choice for holidays, weddings or            South Pacific Management Hotels
  Samoa                                                                              (SPM) Tahiti
                                         corporate events.
  Samoa Scenic                           e | carole@tanggos.com                      SPM Hotels: a collection of
                                         p | +685 35055                              authentic Polynesian resorts
  Samoa Scenic is Samoa's leading
  Destination Management                                                             offering the highest levels of
                                         Sheraton Samoa Complex
  Company. Alongside an                                                              luxury on the idyllic islands of
                                         Sheraton Samoa Aggie Grey &
  extensive range of tours and                                                       Tahiti, Moorea, Tikehau and the
                                         Hotel & Bungalows. Situated on
  transfers we also offer holistic                                                   mystical Rapa Nui (Easter Island).
                                         direct harbour front and located in
  services to finalise domestic travel                                               From modern hotel rooms to
                                         Apia, Samoa's capital near many
  arrangements in Samoa including                                                    luxury beachfront bungalows
                                         local attractions and activities.
  accommodation, ferry services                                                      and world-famous overwater
                                         Sheraton Samoa Aggie Grey's
  and car rental. We also specialize                                                 bungalows, placing you in the
                                         Resort, within a short drive from
  in event management, tailored                                                      heart of the Polynesian experience
                                         the international airport, enjoys a         e | alana.eli@xtra.co.nz
  tours for groups and VIPs and          stunning beach front location just          p | +689 6421848542
  American Samoa.                        steps from the Pacific Ocean.
  e | laura@sunseeker.co.nz              e | sherrilyn.charles@sheraton.com          South Pacific Tours Tahiti
  p | +685 26981                         p | +685 7702351                            Spécialist in TAHITI Travel &
                                                                                     Transport Logistics with offices
  Sinalei Reef Resort & Spa              Solomon Islands                             in NC, Fidji,Tahiti & French
  Sinalei Reef Resort & Spa offers
                                         Agnes Gateway Hotel                         polynesia. Satisfaction is our
  29 individual Villas nested in lush
                                         Agnes Gateway Hotel is a friendly           priorité. Test our Know how &
  tropical gardens over looking the
                                         seafront hotel with 32 rooms to             sensitive vocation for a quality
  pristine blue Maninoa Lagoon on
                                         cater for international travelers           local experience. Welcome to
  the South Coast of Upolu. Just
                                         that have the opportunity to visit          the Islands Beyond the ordinary.
  a 25 drive from Apia, this idyllic
                                         our peaceful lagoon environment.            SPTours & Transport Welcomes
  location is the perfect retreat for
                                         3mins from Munda airport,                   you to French Polynesia.... IA ORA
  honeymooners, couples & families
                                         conference facility for 40pax,              NA
  with children 12+.
                                                                                     e | marketing@spt-tahiti.pf
  e | nelson@sinalei.ws                  well appointed rooms for choices,
                                                                                     p | +689 89420008
  p | +685 25191                         award winning Dive Munda is here
                                         to host your client                         Tahiti Tourisme
  Taumeasina Island Resort               e | ecobiz12@gmail.com
                                                                                     Tahiti Tourisme is the Destination
  Taumeasina Island Resort creating      p | +677 62101
                                                                                     Marketing Office for French
  a luxury resort for international
                                         Tourism Solomon Islands                     Polynesia, more commonly
  guests with one and two bedroom
                                         Trading as TOURISM SOLOMON                  known as "the Islands of Tahiti."
  villas, hotel suites and more
  e | marketing@                         ISLANDS, Solomon Islands Visitors           This organisation oversees all
  taumeasinaislandresortsamoa.com        Bureau is the National Tourism              marketing, advertising, public
  p | +61 413349631                      Organisation of the Solomon                 relations, promotions, events, and
                                         Islands responsible for Marketing           travel agent programs globally
  Samoa Tourism Authority                                                            e | robert@tahiti-tourisme.com.au
                                         and Promoting the tourism
  Samoa's 3000 year-old way of                                                       p | +61 0292334920
                                         products and the destination of
  life called Fa'a Samoa underpins a
                                         our "Happy Isles" as a leisure and
  memorable visitor experience. Its
                                         adventurous holiday destination.
  islands offer distinct and different   e | stella.lucas@sivb.com.sb
  environments to explore - from         p | +677 22442
  rainforest covered mountain
  peaks to vast valleys leading to       Travel Solomons Ltd
  a coastline embraced by white          Travel Solomons Ltd is Inbound
  sandy beaches.                         Tour Operator. Our Services
  e | dwayneb@samoa.travel               Includes: Hotel Reservations
  p | +685 63500                         , Airport Transfers , Cultural,
                                         Historical, Nature, Beach Tours ,
                                         Day Trips , Island Hopping ,Visa

Cook Islands                                                                  South Pacific Tourism Exchange Guide 2017|9
SPTE 2017 Sellers
   Tonga                                     Happy Kingdom Holidays                 Specialist and the exclusive
                                             Inbound tour operator in               Carnival (P&0), Royal Caribbean
   Jones Travel                              Nukualofa, Tonga. Providing            & Holland America Cruise Ship
   Jones Travel is a division of the         Professional Services such as Meet     operator.
                                             & Greet, with private or seat in       e | manager@aiptours.com
   E.M Jones Group, which has been
                                             coach transfers, accommodation         p | +678 25200
   operating since 1911. Tonga's
   oldest and largest privately owned        bookings for Nukualofa, Vavau,
                                                                                    Tanna Evergreen Resort & Tours
   company. Jones Travel opened in           Haapai and Eua, land and
                                                                                    TERT is 100% locally owned
   1952 to handle Air Fiji's seaplanes,      sea activities, rental cars, and
                                                                                    consisting of 30 rooms ranging
   which were the first flights to           domestic tickets. Catering for
                                                                                    from 2-4 star. This idealist resort
   service Tonga.                            Groups, FITS and Cruise Ship
                                                                                    set right on the sunset beach has
   e | patunia.tongotea@jonestravel.com.to   Excursions.
   p | +676 26110                            e | maria.tuitavake@tongaholidays.to
                                                                                    developed 11 tours taking in the
                                             p | +676 7820300                       best of Tanna with its breathtaking
   Scenic Hotel Group                                                               tropical landscape offering un
   Scenic Hotel Group is New                 Vanuatu                                matched friendly family service,
   Zealand's largest independently                                                  professional facilities and holiday
                                             Vanuatu Tourism Office                 to remember
   owned and operated hotel group.
                                             The Vanuatu Tourism office             e | meriannumake@gmail.com
   Scenic Matavai Resort Niue, the
                                             Principle function is to encourage     p | +678 5588846
   most recent addition under the
                                             and assist the sustainable
   Scenic Hotel brand to our group                                                  The Havannah, Vanuatu
                                             development of the tourism
   and the second acquisition after                                                 The Havannah, Vanuatu caters
                                             industry within Vanuatu by
   Scenic Hotel Tonga. These South                                                  exclusively to adult couples
                                             undertaking coordinated tourism
   Pacific hotels offer great comfort,                                              looking for a luxury, private and
                                             marketing in overseas and
   value and a true island experience.                                              romantic experience. The resort
   e | katie.mclaren@scenicgroup.co.nz
                                             domestic markets
   p | +64 9291391
                                             e | akalfabun@vanuatu.gov.vu           provide the opportunity to indulge
                                             p | +678 22685                         in many activities or in doing
   REALtonga - Our Kingdom Airline                                                  nothing, whilst being pampered
                                             Entani Company Ltd                     by our ever so friendly and
   REALtonga - Our Kingdom Airline
                                             Entani Company Ltd manages one         attentive local staff. The ultimate
   is the only domestic carrier in
                                             of the World's most accessible         peaceful and romantic destination
   the Kingdom. We service the
                                             Volcano, the Mt. Yasur on Tanna.       in Vanuatu.
   outer islands of Vavau, Haapai,
                                             Our mission is to provide a cultural   e | pechan@vanuatu.com.vu
   Eua, Niuafoou and Niuatoputapu.
                                             experience that supports the           p | +678 5418058
   We also have an IATA Travel
                                             local community and creates
   Agent and Tours which provides                                                   Atmosphere Inbound Services
                                             an international attractiveness
   accommodation and tour                                                           At Atmosphere we aim tobe the
                                             to encourage visitors to enjoy
   packages.                                                                        best exclusive small inbound
   e | mele.manuofetoa@realtonga.to
                                             the culture life style of the local
   p | +676 23777                            people of Tanna Island.                operator who listens to its clients
                                             e | nickissachar@gmail.com             and strives tofulfill their wishes.
                                             p | +678 7711330                       Our strength lies in our reliability,
   Teta Tours & Travel Limited
   Basically we are the First Inbound                                               flexibility and punctuality–and
                                             Iririki Island Resort & Spa            being a family owned and
   Operator in Tonga since 1967
                                             Set on 69 acres of tropical            operated company, we pay
   which is our 50th birthday this
                                             landscapes boasting two                personal attention to every aspect
   year that we have been operating
                                             swimming pools, Snorkelers             of our client's travel in Vanuatu
   and we are happy with this mile
                                             Cove, Iririki Day Spa, Jewel           e | atmosphere@vanuatu.com.vu
   stone .When we started there was
                                             Casino, varied accommodation,          p | +678 27870
   no TVB as we Pioneered Tourism
                                             Kids Club & an array of wining &
   here in Tonga .                                                                  Tamanu on the Beach Resort
   e | tetatourstonga@live.com
                                             dining options including Azure
   p | +61 42429561                          Restaurant and facilities for          Tamanu On The Beach Resort
                                             weddings, meetings & events.           is Vanuatu's newest 5 star
   Tourism Tonga                             It is the ideal resort for couples,    Resort with 15 luxurious absolute
   Tourism Tonga is the Kingdom              families and events.                   beachfront Villas. Tamanu is
   of Tonga's National Tourism               e | jayne@iririki.com                  located just 20 minutes from
                                             p | +678 438454305                     downtown Port Vila offering
   Organisation with it's primary
   focus of destination marketing                                                   a combination of one and two
                                             Adventures in Paradise                 bedroom Villas all airconditoned
   and product development.
   e |giovannim@tongatourism.gov.to
                                             Adventures in Paradise is              and offering the latest ammenities.
   p | +676 25334                            Vanuatu's largest leading Inbound      Tamanu is famous for its
                                             Operator, we have been in              whitesand beach
                                             operation for over 17 years as         e | glen@tamanuonthebeach.com
                                             a Transfer Company, Inbound            p | +678 5566666

10| South Pacific Tourism Exchange Guide 2017
Warwick Le Lagon - Vanuatu             Vanuatu expanded its services to
 Warwick Le Lagon - Vanuatu             Brisbane, Melbourne, Auckland,
 appeals to both families and           New Caledonia and Fiji and on
 couples with 142 guest rooms           codeshare services with Solomon
 including bungalows, over-water        Airlines, Fiji Airways, Qantas & Air
 and private pool villas. Added to      New Zealand.
 this, the resort offers an extensive   e | ppio@airvanuatu.com.au
 conference and events centre,          p | +678 20200
 3 restaurants, 2 bars, Kids Club
                                        Holiday Inn Resort Vanuatu
 and a host of activities including
                                        Located just minutes from town,
 watersports, tennis and golf.
 e | aserhan@warwickhotels.com
                                        with exclusive lagoon frontage,
 p | +678 22313                         Holiday Inn Resort Vanuatu truly
                                        is an oasis in Port Vila and has
 Air Vanuatu (Operations) Ltd           become the South Pacific resort
 Air Vanuatu began operations in        of choice for island holidaymakers
 1987 with our first flight to/from     e | simon.douthett@ihg.com
 Sydney. From 1988 to now, Air          p | +678 7554031

Tonga

                                                                        South Pacific Tourism Exchange Guide 2017|11
SPTE 2017
             PHOTO    Floor Plan
              WALL

                                                  AV

                                     NETWORKING
                                       LOUNGE

         PHOTO
          WALL

12| South Pacific Tourism Exchange Guide 2017
AV

  NETWORKING
    LOUNGE

American Samoa

                      South Pacific Tourism Exchange Guide 2017|13
SPTE 2017 BUYERS
   Australia                               Cheapflights                             Private Charter Plane Tours (best
                                           Cheapflights is a travel                 experience from nature, culture,
                                           metasearch engine which                  history, cuisine, wine and unique
   Agent Holidays                          compares flight prices from              activities).
   Agent Holidays specialise in            thousands of airlines and online         e | hmgu66@hotmail.com
   educating travel agents via             travel agents. In addition it            p | +61 290869488
   product updates, industry rates,        provides opportunities for
   famil. trips and competitions all via   businesses from every vertical of        Flynns Tours
   our membership site.                    the industry from cruise, retail and     Flynn's Tours offers the discerning
   e | debby@agentholidays.com.au                                                   traveller Fully Escorted Small
                                           DMO's to advertise directly to the
   p | +61 427482779                                                                Group-Safe Adventures to
                                           consumer.
                                           e | nathan.graham@cheapflights.com       beautiful Melanesian destinations,
   Agoda                                   p | +61 296020                           providing them with unique
   Agoda is one of the world's                                                      memorable experiences, cultural
   fastest-growing online hotel            Excite Holidays                          connectivity and knowledge to
   platforms. Agoda offers hundreds        Established since 2002,Excite            match their particular interests
   of thousands of accommodation           Holidays is a leading online b2b         and preferences.
   options around the globe with           wholesaler and a winner The best         e | info@flynnstours.com
   service and support in over 40                                                   p | +61 400051841
                                           wholesaler international product
   languages                               2016 at AFTA. We have support
   e | guillaume.reina@agoda.com                                                    Hideaway Holidays
                                           of over 20,000 travel agents and
   p | +61 420235915                                                                Hideaway Holidays is a South
                                           offer 24/7 agency support.
                                           e | krystyna.kolmak@exciteholidays.com
                                                                                    Pacific destination specialist
   Bartercard International Tourism        p | +61 452131307
                                                                                    agency with a dedicated boutique
   Bartercard is a B2B trade                                                        cruising and yacht charter division
   exchange. Bartercard Tourism            Expedia Inc                              known as Paradise Adventures &
   specializes in distribution solutions   Expedia Lodging Partner Services         Cruises. With originations going
   in low season & off-peak periods        is responsible for sourcing hotel        back to 1977 (est), we offer
   for accommodation and tourism           supply that reaches travelers in         adventure, family and romantic
   business operators.                     more than 70 countries through           holiday packages direct to
   e | mark.ferszt@au.bartercard.com                                                consumers and retail agents.
                                           all of the Expedia group brands,
   p | +61 755619000                                                                e | mb@hideawayholidays.com.au
                                           including Expedia.com®, Hotels.          p | +61 290371858
                                           com®, Hotwire®, Venere.com™,
   Bon Voyage
                                           Travelocity®, Wotif®, corporate          Ignite Travel Group
   Bon Voyage is Australia's
                                           travel management company                Ignite Travel Group is helping to
   newest Luxury travel brand and
                                           Egencia®, and the Expedia®               shape the future of the Australian
   launches in June 2017. We will
                                           Affiliate Network.                       travel industry by developing
   be announcing the famous and            e | sastock@expedia.com
   gorgeous Ambassador at SPTE.                                                     unique and innovative travel
                                           p | +61 455064358
   e | joe.dolpire@scoopon.com.au                                                   promotions that deliver its retail
   p | +61 450820007                                                                customers and tourism partners
                                           Fishing Getaways Pty Ltd
                                                                                    benefits beyond those available
                                           Organiser of fishing trips to the
   Booking.com                                                                      elsewhere. Ignite Travel Group
                                           South Pacific for individuals or
   Booking.com is the world leader in                                               parents RewardsCorp, and Ignite
                                           groups be it just the fishing or
   booking accommodation online.                                                    Holidays – comprising My Holiday
                                           the total package from flights,
   Our website is available in more                                                 Centre and Holiday Exclusives.
                                           accommodation transfers and              e | daina.wilmot@ignitetravel.com
   than 40 languages, and offers
                                           fishing. Been in business for 20         p | +61 55558876
   1,136,954 active properties in 225
                                           years and worked closely with a
   countries and territories. Booking.
                                           number of tourism associations           In2 Travel Australia
   com guarantees the best prices
                                           and airlines to help establish           In2 Travel Australia specialises
   for every type of property, from
                                           fishing tourism market                   in customised tours or travel
   family-run bed and breakfasts to        e | gordon@fishinggetaways.com.au        arrangements for FIT clients
   executive apartments and five-          p | +61 390363696
                                                                                    and groups,in Australia, NZ and
   star luxury suites.
   e | christine.poplimont@booking.com                                              South Pacific regions. Providing
                                           Flag Travel
   p | +61 292559224                                                                a complete travel service
                                           Flag Travel is a leading ITO in
                                                                                    representing most tourism
                                           Australia providing professional
                                                                                    suppliers.
                                           travel service and western               e | leah@in2travelaustralia.com.au
                                           standard operations for China's          p | +61 414344269
                                           fast growing tourist sections, with
                                           cross range series of products
                                           from Group FIT Tours to top end

14| South Pacific Tourism Exchange Guide 2017
Nestled in the South Pacific, Tonga is the 'True
                                                                               South Pacific'. With over 170 islands, there's
                                                                                   Nestled in the South Pacific, Tonga is the 'True
                                                                               plenty to do. From historic tours around the
                                                                                   South Pacific'. With over 170 islands, there's
                                                                               main island, Tongatapu – meaning 'Sacred
                                                                                   plenty to do. From historic tours around the
                                                                               South' – to adventure activities like diving and
                                                                                   main island, Tongatapu – meaning 'Sacred
                                                                               whale watching off the stunning islands of

Tonga, the perfect gateway
                                                                                   South' – to adventure activities like diving and
                                                                               Vava'u, you'll find it all here. Scenic Hotel Tonga
                                                                                   whale watching off the stunning islands of

  Tonga, the perfect
                and gateway
                                                                               is impeccably positioned just a few minutes'
                                                                                   Vava'u, you'll find it all here. Scenic Hotel Tonga

for conference                                                                 drive from the Fua'amotu International Airport,
                                                                                   is impeccably positioned just a few minutes'
                                                                               presenting a perfect gateway for conference
  for conference
incentive         andalike.
          travellers
                                                                                   drive from the Fua'amotu International Airport,
                                                                               and incentive travellers alike. The hotel has
                                                                                   presenting a perfect gateway for conference
                                                                               74 spacious rooms and is set beautifully on 16

  incentive travellers alike.
                                                                                   and incentive travellers alike. The hotel has
                                                                               acres of spectacular countryside, surrounded
                                                                                   74 spacious rooms and is set beautifully on 16
                                                                               by native flowers and trees, close to sandy
                                                                                   acres of spectacular countryside, surrounded
                                                                               beaches, limestone caves and dramatic cliff
                                                                                   by native flowers and trees, close to sandy
                                                                               walks. Scenic Hotel Tonga offers the largest
                                                                                   beaches, limestone caves and dramatic cliff
                                                                               number of dedicated conference and meeting
                                                                                   walks. Scenic Hotel Tonga offers the largest
                                                                               venues in the Kingdom all under the one
                                                                                   number of dedicated conference and meeting
                                                                               roof. With 5 meeting rooms accompanied by
                                                                                   venues in the Kingdom all under the one
                                                                               extensive outdoor options, the Hotel is able to
                                                                                   roof. With 5 meeting rooms accompanied by
                                                                               cater for a variety of events – be it large or small.
                                                                                   extensive outdoor options, the Hotel is able to
                                                                                   cater for a variety of events – be it large or small.

For bookings and enquiries call 09 377 5767
or For
   visitbookings   at scenichotelgroup.co.nz
         us onlineand  enquiries call 09 377 5767
   or visit us online at scenichotelgroup.co.nz

                                 DISCOVER THE REAL PNG
                                 PNG's oldest and most experienced tourist organisation in tourism &
                                 hospitality in PNG providing in-bound services for special interest groups,
                                 shore excursions & ship's agents for cruise ships in all ports throughout PNG.

                                                                   MADANG RESORT & KALIBOBO VILLAGE
                                                                   Provides 200 rooms, apartments and villas. Facilities include
                                                                   diving, conference rooms up to 450, 4 pools, tennis, golf, marina in
                                                                   15 acres of secure and much more in a safe landscaped
                                                                   environment with water frontage along the beautiful Madang
                                                                   Lagoon. Rated #1 by Trip advisor.

                                                                   NIUGINI DIVE ADVENTURES
                                                                   A full P.A.D.I. dive facility providing instruction, land and live
                                                                   aboard excursions within Madang Lagoon & offshore islands
                                                                   including Kavieng, East & West New Britain and Milne Bay
                                                                   aboard professional dive boats including the luxurious Kalibobo
                                                                   Spirit.

                                                                   DISCOVERER EXPEDITIONARY CRUISES
                                                                   The Kalibobo Spirit operates scheduled and charters
                                                                   expeditionary cruises throughout PNG including the mysterious
                                                                   Sepik River and remote islands and villages throughout Papua
                                                                   New Guinea.
                                           Sir Peter Barter & Sibona Mani look forward to meeting you at TCSP Exchange.

                                                              Melanesian Tourist Services Ltd | PO Box 707 | Madang | PNG
                                       T: 424 1300 | F: +675 422 2543 | E: info@mtspng.com | W: www.mtspng.com M: 0412 735297
Marshall Islands

16| South Pacific Tourism Exchange Guide 2017
SPTE 2017 BUYERS

 Island Escapes                           Oceania Expeditions                      Select Vacations
 Island Escapes is a boutique             Oceania Expeditions is an all-           Select Vacations is a wholesale
 wholesaler specialising in the           inclusive tour operator, based in        travel with a dedicated brochures
 sale of predominately luxury FIT         Queensland Australia, with a focus       for honeymoon and overseas
 packages to the Cook Islands,            on Papua New Guinea and the              weddings to over 16 destinations
 Vanuatu, Fiji, Samoa and Thailand.       South Pacific. We help travellers        around the world. We offer
 It acquired Vanuatu, Samoa               uncover this beautiful part of the       a range of the best unique &
 and Cook Islands Escapes from            world through customised, guided         boutique hotels throughout the
 Millennium Travel in 2016, and           bespoke tours, and small-group           Pacific. We are the experts that
 Sarah Beeken joined our team as          departures. Cultural and natural         Travel agents rely on.
 manager of this division, Sydney         history tours are a speciality           e | jeank@selectvacations.net
                                          e | annalise@oceaniaexpeditions.com.au   p | +61 295694742
 based.
 e | sarah@islandescapes.com.au           p | +61 294361300
 p | +61 398098777                                                                 Si Holidays
                                          Omniche Holidays                         Si Holidays is one of Australia's
 Luxury Escapes                           Omniche Holidays is a boutique           largest independent wholesaler of
 Luxury Escapes present a                 wholesaler committed to                  travel solutions providing product
 collection of hand-picked escapes,       providing first rate customer            from all major destinations
 in sought after locations with           service. We offers holiday               worldwide including the South
 each holiday featuring extensive         packages to the Cook Islands, Fiji,      Pacific under our major brand
 and exclusive value-add at a best        Lord Howe Island, New Caledonia,         Freestyle Holidays and Fiji under
 price guarantee. With unrivaled          Niue, Norfolk Island, Samoa, The         our Rosie Holidays brand.
                                                                                   e | derragh.dotson@siholidays.com.au
 marketing and access to over 1           Solomon Islands, Tonga, Tahiti and
                                                                                   p | +61 295694742
 million travellers worldwide we          Vanuatu.
 drive incremental demand and             e | cassandra@omnicheholidays.com
                                                                                   Tourico Holidays
 help our partners to build a new         p | +61 33378516
                                                                                   An inbound B2B wholesaler,
 customer following.                                                               HQ in Orlando USA. Clientele:
 e | kristyn.williams@luxuryescapes.      Ponant Yacht Cruises and
                                                                                   International travel agencies,
 com                                      Expeditions
 p | +61 404045183                                                                 airlines, membership and point
                                          Established in 1988, PONANT
                                                                                   redemption programs. Main
                                          yacht cruises and expeditions
 My Bookings by Entertainment                                                      source markets: USA, UK,
                                          is the world leader in luxury
 Entertainment Publications is                                                     European countries, China, Japan
                                          expeditions.Featuring the
 a widely recognised brand in                                                      and Korea.
                                          youngest fleet of ships in the
                                                                                   e | betty.feng@touricoholidays.com
 Australia and New Zealand,               world, currently visiting more           p | +61 468349342
 with an affluent closed user             than 400 destinations across
 membership based reaching                80 countries. Ponant is always           Trade Travel
 over 1.2 million people. Travel          searching for new and exciting           Trade Travel is s group wholesaler
 and Accommodation products               destinations, far from mainstream        for senior groups in Australia
 are promoted through the                 tourist cruise routes.                   and New Zealand selling- Fiji,
 Entertainment website and                e | mfogg@ponant.com                     Samoa, Cook Islands,Vanuatu,
 online hotel booking engine,             p | +61 428301856
                                                                                   Norfolk Island, New Zealand, New
 mybookings.com.au. Over 2,000                                                     Caledonia and Tahiti.
 hotels, car rental, airlines, cruises,   Relaxaway Holidays
                                                                                   e | mark@tradetravel.com
 attractions and experiences.             Relaxaway Holidays commenced             p | +61 413151858
 e | jwright@entertainmentbook.com.au     wholesale operations more than
 p | +61 90161300                         two decades ago. We have a               TripAdvisor
                                          range of Travelplanners covering         TripAdvisor® is the world's
 New Prestige Tour                        our South Pacific destinations,          largest travel site*, enabling
 New Prestige Tour is in wholesale        each fully personalised and              travellers to unleash the potential
 business, selling south pacific          digitally printed for individual         of every trip. TripAdvisor offers
 products to traditional travel           retail agents. As an experienced         advice from millions of travellers,
 agents and influential OTAs in           wholesaler with a good                   with 465 million reviews and
 China, destinations includes Fiji,       understanding of our products,           opinions covering 7 million
 Vanuatu, Tahiti, Cook Island. We         market and the ability to react to       accommodations, restaurants and
 are also engaged in IFC project          demand.                                  attractions.
 for tour packages development            e | product@relaxaway.com                e | jquinlan@tripadvisor.com
 and destination marketing for this       p | +61 754084611                        p | +61 400275001
 region, e.g. Vanuatu, Samoa.
 e | sunnyxu@newprestigetour.com
 p | +61 98668516

                                                                           South Pacific Tourism Exchange Guide 2017|17
SPTE 2017 BUYERS
   Ubookdirect                          Canada                                 p | +86 51167122
   Ubookdirect is a preferred travel
   provider of many successful                                                 JSBC International Tour Service
                                        Fiji Airways
   "member only" closed user                                                   Co. Ltd
                                        Fiji Airways is the national airline
   groups in Australia. We provide                                             Founded in 2003, JSBC
                                        of Fiji. We connect your home to
   an online marketplace of member                                             International Tour Service is a
                                        our home with a route network
   only travel deals, to enhance                                               subsidiary corporation of Jiangsu
                                        that spans 21 destinations in 12
   their membership proposition                                                Province radio station. JSBC
                                        countries, including Australia,
   and provide value. Our holiday                                              is the only interbational travel
                                        New Zealand, Hong Kong, Samoa,
   packages are not available to the                                           agency owning state media
                                        Tonga, Tuvalu, Kiribati, Vanuatu
   public, ensuring you achieve rate                                           background. In the purpose of
                                        and Solomon Islands.
   protection and integrity.                                                   promoting culture travel and Eco
                                        e | coral.perry@fijiairways.com
   e | david@ubookdirect.com.au         p | +1 3187532                         travel, we provide clients multiple
   p | +61 0426758692                                                          professional travel service in Visa,
                                                                               Transportation, Accomodation...
   Viator                               China                                  e | zhangj@jsbcitour.com
   Viator, a TripAdvisor company,                                              p | +86 8613851890777
                                        Beijing Solution Alliance
   is the leading global tours and
                                        International travel Services Co.      MaFengWo.com
   activities provider for travelers
                                        Ltd                                    Mafengwo.com the the first travel
   in more than 1,500 destinations
                                        We are the travel company              networking site and FIT E-mall
   worldwide with more than
                                        operating 15 South Pacific islands.    in China. With the main business
   600,000 verified reviews. In
                                        We have organised many times           of FIT travel, mafengwo.com
   addition to the flagship site
                                        groups to 15 south Pacific islands.    provides travel information in
   Viator.com travelers can book in
                                        Hope we can find more better           travel guides/itenerary suggestion
   advance via the Viator Mobile App
                                        partners in these destinations         ,experience comments, FIT
   as well as local-language sites.
                                        e | yolandyhuang@zlshanglv.com
   e | nsingh@viator.com                                                       products like accomodation,
                                        p | +86 1065518601
   p | +61 283783200                                                           transportation,attractions and
                                        Beijing You & I Together               restaurants. The travel comments
   Webjet Exclusives                                                           on mafengwo.com is purely
                                        International Tour Co Ltd,
   Webjet Exclusives is a division                                             UGC, it helps hundreds million of
                                        Shanghai Branch (UITS)
   of webjet.com.au. Launching in                                              tourists.
                                        The UITS is a legal international
   March 2014, selling a relatively                                            e | huijuan@mafengwo.com
                                        tourism agency approved by the
   narrow range of Exclusively                                                 p | +86 8613683311727
                                        National Tourism Administration
   Negotiated Travel Product,
                                        of the People's Republic of China,     QYER.COM
   Exclusive to Webjet, based on a
                                        Beijing Municipal Commission of        Qyer.com is an online outbound
   fixed price, on sale for a limited
                                        Tourism Development, and the           travel service provider in China.
   time. WebjetExclusive deals are
                                        Beijing Municipal administration       The company offers travel guide,
   marketed via eDM to our 2.1m
                                        for Industry and Commerce.             forum, inquiry and trips, travel
   subscribers, press, TV and PR
                                        e | extra_dong@foxmail.com
   channels.                                                                   packages, and online forums.
                                        p | +86 8618918929449
   e | rebecca.bodycoat@webjet.com.au                                          Qyer.com was founded in 2004
   p | +61 413868                                                              and is based in China
                                        China Harmony Travel Service
                                                                               e | chen.yang@qyer.com
                                        Ltd Co
   WizTrips Pty Ltd                                                            p | +86 64554668
                                        China Supreme Harmony Travel
   WizTrips is a travel company
                                        Agency authorised by National          Sparkle Tour (CYTS)
   based in Sydney, Australia and
                                        Tourism Bureau and register at         SparkleTour is affiliated with
   Beijing, China, offering travel
                                        National Industry was established      CYTS Tours Holding Co., Ltd
   products through online and retail
                                        in 1991.                               (CYTS). As high-end travel brand,
   channels. Our aim is to provide
                                        e | 13701263925@139.com
   personalized and responsive travel                                          we made an innovative concept
                                        p | +86 13701263925
   service based first and foremost                                            "personal travel consultant" as the
   on the travel needs of the client.   International China Investment         core of brands and services. Our
   We endeavour to provide the best     Forum                                  team insist on quality, creating
   in customer care.                    ICIF is Association of SME with        wonderful experiences for our
   e | chao.li@wiztrips.com             11,000 corporate members,              clients based on CYTS's 30+ years
   p | +61 285998792                                                           experiences in travel business.
                                        tour operators and corporate
                                                                               e | zhaolp@aoyou.com
                                        travel organizers. ICIF focus on       p | +86 18910155296
                                        outbound events from China. 6
                                        main events organize: Conference,
                                        seminar, Luxury tour, CEO
                                        retreats, Welcome China and
                                        Exhibitions.
                                        e | ceocbisn@126.com

18| South Pacific Tourism Exchange Guide 2017
Marshall Islands

                   South Pacific Tourism Exchange Guide 2017|19
Papua New Guinea

20| South Pacific Tourism Exchange Guide 2017
SPTE 2017 BUYERS
 Czech Republic                       Pacific Travel House                      New Caledonia
                                      Pacific Travel House (based
 Travel Agency GO2                    in Munich with 10 employees)              Eden Plus
 We are a well established travel     is a German independent                   Eden Plus is an inbound operator
 agency and inbound travel agent      touroperator/wholesaler and               specialized in Vanuatu and
 serving mostly central european      diving specialist focusing on             Pacific Islands for the European
 markets (CZ, SK, PL). Based in       tailormade vacation to South              wholesalers.For 10 years, we've
 Australia and the Czech republic,    Pacific destinations since 1988.          developed a strong relationship
 our travel agency offers tailor-     Our main markets are FITs and             with many Europeans countries
 made products of exceptional         Honeymooners in the midrange              such as France, Germany,
 quality in Australiasia and other    and highrange.                            Belgium, Italy, Switzerland and
                                      e | n.piskurek@pacific-travel-house.de
 regions, incl. South Pacific and                                               so on.Our main goal is to satisfy
                                      p | +49 895432180
 French Polynesia.                                                              wholesalers looking for authentic
 e | TEREZA.VONDROVA@CKGO2.CZ                                                   destinations.
 p | +420 777937990                   India                                     e | maggy@edenplus.nc
                                                                                p | +687 289798

 Fiji                                 MNM Tourism Marketing                     New Zealand
                                      MNM promotes & sell South
 Pacific Bedbank                      Pacific Tourism Holidays to Indian        Expedia Inc
 Pacific Bedbank, Fijian based,       Travelers. Online campaign, travel        Expedia Lodging Partner Services
 delivering Tourism Technology        events & PR. Clients include              is responsible for sourcing hotel
 Solutions for 15 years; providing    resort, tourism board, products &         supply that reaches travelers in
 aggregated guaranteed                services etc. Planning B2C & B2B          more than 70 countries through
 accommodation inventory to           for unexplored destinations to            all of the Expedia group brands,
 wholesalers, booking engines for     showcase Live show, cuisine, art &        including Expedia.com®, Hotels.
 direct sales, channel management,    crafts, holidays packages among           com®, Hotwire®, Venere.com™,
 region specific OTA development,     corporate audience of India.              Travelocity®, Wotif®, corporate
 tourism portals, website and app     e | marketing@mnmtourism.com
                                                                                travel management company
                                      p | +91 9101244050553
 creation.                                                                      Egencia®, and the Expedia®
 e | nick@pacificbedbank.com                                                    Affiliate Network.
 p | +679 9927244                     Travel Zone Holidays
                                                                                e | tmatheson@expedia.com
                                      Travel Zone Holidays is one ofthe         p | +64 21678935
 France                               leading outbound companies of
                                      India. Established in 2005.               Southern Crossings Ltd
 Ultramarina - Pacifique a la Carte   e | SWARN@
                                                                                We are the bespoke travel
 Ultramarina is a major tour          TRAVELZONEHOLIDAYS.COM
                                      p | +91 5025068                           specialist in New Zealand,
 operator in France since 1986.
                                                                                Australia and the South Pacific.
 We own and operate 6 branches
 in France and Switzerland. We
                                      Italy                                     For 30 years we have dazzled
                                                                                discerning travellers with
 specialize in tailormade holiday,    Go Australia                              unsurpassed local knowledge,
 offering most products available,    We are specialist tailormade TO           silky smooth service and a sharp
 from backpacker accommodation        both for FIT and GRP in Australia         eye for the finest details. From
 to 5 star resorts. We do cater for   New Zeaqland and Pacific islands.         exquisite pampering to cliffside
 every special interest, we also      This yeare we are goingto publish         clambering, Southern Crossings is
 specialize on the honeymoon.         a specific brochure related to an
 e | gcarnot@ultramarina.com
                                                                                luxury travel Down Under.
 p | +33 33240893444
                                      APP in augmented reality just for         e | patrick@southern-crossings.com
                                      NZ and pacific Islands.                   p | +64 212802067
 Germany                              e | r.chiesa@goaustralia.it
                                                                                Poland
                                      p | +39 390115187245
 Explorer Fernreisen GmbH & Co.
 KG
                                      Netherlands                               DreamGo
                                                                                We are a Polish tour operator
 Well established tour operator       Pacific Island Travel                     and we specialize in luxury
 with 47 years of experience,         Pacific Island Travel is a                vacations to the most exotic
 tailor made programs and high        specialized tour operator - based         island destinations in the world,
 quality in product and service.      in Amsterdam (the Netherlands).           especially in Indian Ocean,
 We operate highly frequented         We sell tailor made individual            Caribbean and Pacific regions. We
 websites with online booking         holidays to all island destinations       create exclusive, tailor-made tours
 options, information tools and       in the South Pacific. Our clients         for individual clients like couples
 outstanding e-mail newsletters.      are typecale retired, dinks,              and families looking for unique
 Explorer Fernreisen currently runs   honeymooners and divers.                  and unforgettable experiences.
 12 company owned branches all        e | rob@wwtg.nl                           e | j.kosciolek@dreamgo.pl
 over Germany.                        p | +31 6261325                           p | +48 48500223877
 e | sabine.besgen@explorer.de
 p | +49 2119949171

                                                                        South Pacific Tourism Exchange Guide 2017|21
SPTE 2017 BUYERS
   South Korea                          ages, 30 to 65+. Main focus is on       travelers the freshest and most
                                        tailor made travel to FIT clients,      irresistible vacation ideasize and
   DreamTnE Inc                         including honeymoons, couples           much more.
                                        and families.                           e | mpeters@duatravel.com
   Outbound tour operator based in                                              p | +1 425 4600895
                                        e | nicolas.petersson@tourpacific.se
   South Korea since Y2003. Focus       p | +46 4642179500
   on exotic island destinations. We                                            Montecito Village Travel
   already work with Tahiti, New                                                Montecito Village Travel has
   Caledonai, Fiji and Samoa with
                                        United Kingdom
                                                                                been in business since 1972 and
   our branch office or DMCs. Still                                             has flourished to become the
                                        Tailor Made Holidays
   want to develop more attractive                                              premier Virtuoso travel agency
                                        Tailor Made Holidays has over 22
   countries in South Pacific, and                                              in Santa Barbara, California. We
                                        years' experience in designing
   build up the relationship with                                               have expanded and grown into
                                        luxury bespoke holidays
   Tourism office for PR.                                                       a leading Virtuoso travel agency,
                                        worldwide and has firmly
   e | briankimjw@gmail.com                                                     with affiliates and partners all over
   p | +82 25663630                     established its reputation as the
                                        long haul specialists within the        the US.
                                                                                e | ckapp@ytc.com
   Mode Travel                          luxury holiday market. Drawing
                                                                                p | +1 805 9695096
   MODE Tour is the one of the          on first-hand experience we
   biggest travel agency in korea and   take pride in designing bespoke         Pacific Destination Center
   has a travel magazine.               holidays, essentially focusing          Wholesaler. We specialize in fully
   e | k2snatural@designmmt.co.kr       on experiential authentic luxury        inclusive, tailor-made vacations for
   p | +82 821046022697                 experiences.                            individuals & small groups. Our
                                        e | grant@tailormadeholidays.co.uk
   SPTO Korea                                                                   market is mid-range to high-end.
                                        p | +44 14442737847
   SPTO Korea represents South                                                  We work with Retails Agents and
   Pacific Tourism Organisation         United States                           Consumers direct. Local vendors
   (SPTO) for Korean further to                                                 in each country are an essential
                                        Absolutely Amazing Travel               element to company and are
   other Asian market. The role of
                                        Absolutely Amazing Travel has           chosen for their expertise, quality
   SPTO Korea is media/social PR
                                        been in business since 1994. We         control, speedy communications
   on SPTO/members, agent/dive/
                                        specialize in custom iitineraries for   and reliability.
   media famtrip arrangement/
                                        individuals and groups. We sell to      e | jryan@pacific-destinations.com
   report event organize when SPTO                                              p | +1 714 9604011
                                        all types of travelers but specialize
   (and members) has any plan to
                                        in active adventure travel. A large
   visit Korea for salescall/seminar,                                           Timeless Cruising
                                        part of our business is to the
   etc.                                                                         Timeless Cruising is Boutique
   e | sptokorea@gmail.com              South Pacific.
                                        e | sue@amazingtravel.coml              Cruising & Travel Agency inspired
   p | +82 1031319572
                                        p | +1 714 9635281                      to help you create your ultimate
                                                                                getaway bliss! Whether it's by
   Sweden                               Down Under Answers                      land or sea, our knowledgeable
                                        For over 20 years, Down Under           team will take care of all your
   Tour Pacific                         Answers have been designing             travel needs and add some snazzy
   Specializing in exotic paradises     quality vacations to Australia,         perks too, which are only available
   in the world and our biggest         New Zealand, the South Pacific. A       through our affiliation with
   destination is Australia followed    multi- award-winning travel             Virtuoso.
   by New Zealand and South             wholesaler, Down Under Answers          e | iris@timelesscruising.com
   Pacific. Our main focus is mid       is committed to bringing our            p | +1 805 8869852
   to upmarket; we cater for all

  Cook Islands

22| South Pacific Tourism Exchange Guide 2017