Staff Guide to Fares and Ticketing
Page content transcription ( If your browser does not render page correctly, please read the page content below )
Staff Guide to Fares and Ticketing
                           From 2nd January 2015




Book 3:Discount schemes and photocards
                               For staff use only
Discount schemes and photocards

The Staff Guide to Fares and Tickets has been split into three
separate booklets plus appendices:
Book 1: Fares and tickets
Book 2: Types of tickets and ways to pay
Book 3: Discount schemes and photocards
Appendices: will also be available with maps, tables of where to
buy each ticket type and a full listing of Out of Station Interchanges

Discount schemes and photocards
This guide gives information about the different discount schemes
available, what discounts are offered, who is eligible and how to
apply. There are travel concessions for a range of adults and under
18s.
This guide gives details for each of the following schemes:
Adults:
 18 + Student Oyster photocard
 Apprentice Oyster photocard
 Older people
  o 60+ London Oyster photocard
  o Freedom Pass
  o English National Concessionary Travel Scheme
 War Veterans
 Unemployed persons and those on Income Support
  o Jobcentre Plus participants
  o Bus & Tram Discount
 National Railcards
 Gold Card holders
Under 18s
 16+ Oyster photocard
 11-15 Oyster photocard
 5-10 Oyster photocard
 Under 5s
 School Party Travel
Discount schemes and photocards

Other photocards:
 Athletes London Travelcards
 Staff Passes
 Privilege Ticket Authority cards (PTAC)
 Engineers passes
 Contractor Oyster photocard
 Police Oyster photocard
 Armed Forces
 Parking Attendants
 Puppy walkers
A photocard or Oyster photocard is needed to buy some of our
discounted tickets or to get free/concessionary travel.
Customers who have a discount set on their Oyster card must have
their supporting photocard with them at all times
Oyster photocards allow the holder to travel free or to buy tickets
at reduced rates. They are not transferable.
For further details about Oyster photocards, advise customers to
visit tfl.gov.uk/fares or call Customer Services on 0343 222 1234.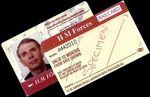 Discount schemes and photocards

Discount schemes and photocards - contents
                                                            Page
 The range of photocards available                            1
 Adult discounts and concessions                              3
 18+ Student Oyster photocard                                 3
    Who is eligible?                                          3
    Full-time students                                        3
    Work placement students                                   4
    Applying online for an 18+ Student Oyster photocard       4
    Online Accounts                                           5
    Multi-year validity                                       5
    Lost, stolen or damaged 18+ Student Oyster photocards     5
    Valid 18+ Student Oyster photocards                       6
    Expiry                                                    6
    Other discounts for students                              7
 Apprentices                                                  8
    Who is eligible?                                          8
    Applying for an Apprentice Oyster photocard               8
    Online Accounts                                           9
    Lost, stolen or damaged Apprentice Oyster photocards      9
    Expiry                                                   10
    Other discounts for apprentices                          10
 Older people – 60+ London                                   11
    Benefits of 60+ Oyster photocard                         11
    River Services                                           12
    Emirates Airline                                         12
    Who is eligible?                                         12
    Applying for a 60+ London Oyster photocard               13
    Telesales option                                         14
    Applying at a Post Office                                14
    Lost, stolen, damaged faulty cards                       15
    Expiry                                                   15
    Customer Support                                         15
 Freedom Passes                                              16
    Freedom Pass on buses                                    16
    Freedom Pass on National Rail services                   16
Discount schemes and photocards

Discount schemes and photocards - contents
                                                           Page
    Freedom Pass on river services                          17
    Emirates Airline                                        18
    Bus services outside London                             18
    Applying for a Freedom Pass                             18
    Freedom Pass Oyster photocards                          20
 Concessionary Bus Passes issued outside London             21
 Veterans Oyster photocard                                  22
    Who is eligible?                                        22
    Benefits of a Veterans Oyster photocard                 22
    How to apply                                            23
    Expiry                                                  24
    Lost, stolen or damaged cards                           24
    Faulty cards                                            24
 National Railcards                                         25
    Network Railcard                                        25
    16-25 Railcard                                          25
    Senior Railcard                                         25
    Family & Friends Railcard                               26
    HM Forces Railcard                                      26
    Disabled Persons Railcard                               26
    Two Together Railcard                                   27
    Benefits of National Railcards                          27
    Setting National Railcard discount on an Oyster card    27
 Gold Cards                                                 28
    Benefits                                                28
    Participating TOCs                                      29
    Record Cards                                            30
 Job Centre Plus Travel Discount Card                       30
    Who is eligible?                                        31
    Applying for a Job Centre Plus Travel Discount Card     31
    Setting the discount entitlement on an Oyster card      31
 Bus & Tram Discount photocard                              32
    Who is eligible?                                        32
    Applying for a Bus & Tram Discount photocard            32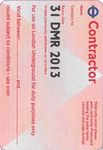 Discount schemes and photocards

Discount schemes and photocards – contents17
                                                      Page
 Under 18s                                             34
     Adding discount entitlement to an Oyster card     34
 16-18 year olds                                       34
     Who is eligible?                                  34
     Applying for an 16+ Oyster photocard              35
     Lost, stolen or damaged16+ Oyster photocards      37
     Behaviour Code                                    37
     Earn your travel back                             38
     Expiry                                            38
     Other discounts available                         38
 Under 16s                                             39
 11-15 year olds                                       39
     Applying for an 11-15 Oyster photocard            39
     Lost, stolen or damaged11-15 Oyster photocards    41
     11-15 Oyster photocard design                     42
     Non concessionary Oyster photocard                42
     Behaviour Code                                    43
 Under 11s                                             43
     Applying for a 5-10 Oyster photocard              43
     Travelling on free on National Rail services      46
     5-10 Oyster photocards                            47
     Lost, stolen or damaged 5-10 Oyster photocards    47
 Under-5s                                              47
 Behaviour Code                                        48
 Earn Your Travel Back                                 49
 School Party Travel Tickets                           50
 Other photocard schemes                               51
 Adults                                                51
 Athletes London Travelcards                           51
 Staff Passes                                          52
 Privilege Ticket Authority card (PTAC)                54
 Engineer's Passes                                     56
 Contractor Oyster card                                56
 Police Officers                                       58
Discount schemes and photocards

Discount schemes and photocards - contents
                                             Page
 Armed Forces                                 61
 Parking Attendants                           61
 Puppy Walkers                                62
Discount schemes and photocards

Discount schemes and photocards
The range of photocard and discount schemes available is:
Photocards                           Available from:
Adult discounts and concessions
18+ Student &
Apprentice Oyster     Apply online at tfl.gov.uk/photocard
                                     H




photocards
60+ London Oyster     Apply online at tfl.gov.uk/60pluslondon
photocard
                      For older and disabled London residents.
                      Application forms are available at Post Office
Freedom Pass          branches in Greater London, from the
                      London borough office(s) or online.
                      Available to those in receipt of an ongoing
                      payment under the War Pensions Scheme or
Veterans Oyster       Guaranteed Income Payment under the
photocard             Armed Forces Compensation Scheme.
                      Applications forms can be requested by
                      phoning 0343 222 1234
                      Available from staffed National Rail station
National Railcards    ticket offices, National Rail licensed Travel
                      Agents or online at railcard.co.uk
                                         H




Gold Cards            Issued with Annual Travelcards
                      Information is available from Government
Jobcentre Plus        Employment Services offices at the time of
                      acceptance to the Jobseekers programme.
                      Application forms are available at Post Office
                      branches in Greater London
Bus & Tram            Or customers can download the IS/ESA form
Discount              at tfl.gov.uk/discountcard
photocard
                        H




                      JSA applicants can get a form at their
                      Jobcentre Plus Office




                               -1-
Discount schemes and photocards

Discount schemes and photocards

Photocards                         Available from:
Under 18s
16+ Oyster
                    Apply online at tfl.gov.uk/photocard
photocard
                                    H




                    Apply online at tfl.gov.uk/photocard or
11-15 and 5-10
                    application forms are available at Post Office
Oyster photocard
                    branches in London
Other photocard schemes
Adult               Tube and London Overground stations
Athletes London
Travelcard          Issued by the British Olympics Association
Staff Passes        Staff Travel
                    Staff Travel (for some employees and
Privilege Ticket    dependants of TfL and National Rail
Authority card      companies)
Contractor Oyster
                    Staff Travel
card




                             -2-
Adult Discounts and concessions
18+ Students
18+ Student Oyster photocards
Holders of 18+ Student Oyster photocards can get 30% off adult-
rate Travelcard and Bus & Tram Pass season tickets.
They do not get any discount on
 pay as you go
 Day Travelcards
 One Day Bus & Tram Passes
 Cash single and return tickets
Who is eligible?
Applicants must meet the eligibility criteria below for
 Full time students
 Work placement students
Full time students
Students can apply for an 18+ Student Oyster photocard if they are:
 Aged 18 or over
 Resident in London during term time
 Enrolled with a participating education establishment registered
  on the TfL scheme
 And one of the following:
  o Enrolled on a full-time course made up of at least 15 tuition-
       led and/or structured learning hours a week (between Mon-Fri –
       0900-1700) over a minimum of 14 weeks on the same course
  o Receiving NHS bursary money as a full-time student
  o Enrolled on a part-time course lasting at least 14 weeks and
       receiving NHS bursary money
  o A full time postgraduate student
  o a part time postgraduate student enrolled on a course lasting
       at least 14 weeks and receiving financial help from the Access
       to Learning fund.
  o A full-time student registered and studying on a higher
       education course with an education establishment not
       registered on the scheme, but on mandatory work placement
       in London for at least 14 weeks
  o A sabbatical officer
                                 -3-
Adult Discounts and concessions
18+ Students
 Students who are undertaking on the job training with an employer
   who pays their wages are not eligible for an 18+ Student Oyster
                            photocard.
Work placement students
Students at a college or university that is not registered on the
scheme, who are coming to London on a work placement, may be
able to get an 18+ Student Oyster photocard.
To be eligible, they must be:
 At least 18 years old
 Enrolled on a full-time course of at least 15 or more tuition-led
  and/or structured-learning hours a week over a period of at least
  14 weeks
 On a placement which is an essential part of their course
 On a placement in London for at least 14 weeks
Applying for an 18+ Student Oyster photocard
 The student needs to check whether their university, college or
  school is participating in the scheme; if so they can give the
  student full details on how to apply.
 Students must apply for their 18+ Student Oyster photocard online
  at tfl.gov.uk/photocard
    H                    H




To get an 18+ Student Oyster photocard online they will need:
 A digital passport-type photo
 A valid credit or debit card to pay the administration fee
 A London address
 An active, valid email address
 Their student, enrolment ID from their school, college or
  university
They should allow two weeks for their application to be processed.
Work placement students must apply online at tfl.gov.uk/photocard
and provide a letter from their educational establishment. More
information is available at tfl.gov.uk/fares
  Applications for 18+ Student Oyster photocards are suspended
                   between 1st and 31st August.

                                -4-
Adult Discounts and concessions
18+ Students
Online accounts
A web account is created as part of the application process and
they can use it to check the progress of their application. If it is
rejected, the applicant will be able to correct errors up to three
times without paying extra.
Multi-year validity
18+ Student Oyster photocards are issued for up to 3 years,
depending on the length of their course.
Students must provide the start and end dates of their course; if
they don't, their will be rejected.
The discount is valid for up to a maximum of three years and each
academic year students are required to confirm their continued
eligibility. If they don't, their photocard will be stopped.
At the start of each academic year, applicants can use their 18+
web account to confirm their continued eligibility. They need to:
 re-enrol at their education establishment
 log onto their 18+ web account
 Click on the reconfirmation link.
 Confirm their details and accept the Terms and Conditions
Their application will then be sent to their education establishment
for approval. The educational establishment must authorise the
reconfirmed application.
Lost, stolen or damaged 18+ Student Oyster photocards
If an 18+ Student Oyster photocard has been lost or stolen, the
card holder must pay a £10 fee to get a replacement. They can get
one by:
 Logging on to their 18+ web account at tfl.gov.uk/photocard
                                             H




 Phoning 0343 222 1234.




                                  -5-
Adult Discounts and concessions
18+ Students
If applicable, any pay as you go credit or ticket on the lost, stolen
or damaged Oyster photocard will be transferred to the
replacement Oyster photocard. If this is not possible, a refund for
any remaining pay as you go credit and/or unused value on any
ticket on the card will be made.
Valid 18+ Student Oyster photocards




                           Current designs.




This is the old design. Cards may continue to be used, but are likely
to have reverted to Adult Oyster cards and won't have the 18+
discount set.
Expiry
The Student-rate travel discount expires on the cardholder's course
end date. If they applied for a multi-year validity 18+ Student
Oyster photocard they will be issued with a card that covers the
length of their course up to a maximum of three academic years. If
their course is longer, they will need to reapply for another card at
the start of the fourth academic year.
 If a student has a card that is valid for more than one year and they
 do not confirm their continued eligibility each academic year, their
      Student-rate travel discount or their card will stop working.
                                 -6-
Adult Discounts and concessions
18+ Students
18+ Student Oyster photocards issued under the Student Discount
scheme can continue to be used for adult-rate season tickets and
to pay as they go after the discount has expired. Once they are
'adult' Oyster cards (i.e. they no longer carry any discount
entitlement), they can be given to someone else to use if they only
have pay as you go credit on them, even though they have a photo
of the registered holder.
Further details on 18+ Student Oyster photocards are available
at: tfl.gov.uk/fares
   H




Other discounts available to 18+ students
 They can get a discount on river services if they show their 18+
  Student Oyster photocard. Many river services also offer
  discounts to holders of NUS cards.
 They can get a 16-25 National Railcard (see page 25), and set the
  discount entitlement on their Oyster photocard. This will give
  them 1/3 off:
 o off-peak pay as you go fares on Tube, DLR, London Overground
    services and National Rail services in London.
 o daily caps for travel after 09:30 Monday to Friday and all days
    on Saturday, Sunday in Zones 1-6
 o off peak daily caps if their travel includes journeys made in
    Zones 7-9, or Broxbourne, Brentwood, Shenfield or Watford
    Junction
 They can have 75% discount on adult-rate Tube, DLR, London
  Overground and National Rail pay as you go fares if they have a
  PTAC (see page xxx) and get and have the appropriate Priv
  discount set on their Oyster photocard if eligible
18+ Student Oyster photocards are not transferable while the
discount entitlement is valid; they can only be used by the holder
even if they only have credit to pay as they go on the card.




                                -7-
Adult Discounts and concessions
Apprentices
Holders of Apprentice Oyster photocards can get 30% off adult-
rate Travelcard and Bus & Tram Pass season tickets.
They do not get any discount on
 pay as you go
 Day Travelcards
 One Day Bus & Tram Passes
 Cash single and return tickets
Who is eligible?
Apprentices can apply for an Apprentice Oyster photocard if they
are:
 Aged 18 or over
 Living in a London Borough
 Enrolled on an SASE (Specification for Apprenticeship Standards
    in England) compliant apprenticeship with a further education
    college or training organisation (approved or funded by the Skills
    Funding Agency) for a minimum of 12 months
 In the first 12 months of their apprenticeship
Apprentices are not eligible if they:
 Live outside London, even if their apprenticeship is in London
 Already have an Oyster photocard, Freedom Pass or a Bus &
    Tram Discount photocard
 Are on a planned break from their apprenticeship learning
 Are on a pre-apprenticeship access programme
Applying for an Apprentice Oyster photocard
Applications for an Apprentice Oyster photocard can be made
online at tfl.gov.uk/photocard. Applications can only be made once
the applicant is fully enrolled on an apprenticeship.
To apply online, apprentices will need:
 Their Unique Learner Number
 A UK Provider Reference Number
 A colour, digital photo
 An active, valid email address
 A valid debit or credit card to pay the administration fee

                                 -8-
Adult Discounts and concessions
Apprentices
The Unique Learner Number and UK Provider Reference Number
will be supplied by the apprenticeship training provider.
They should allow two weeks for their application to be processed.
Online accounts
A web account is created as part of the application process and
they can use it to check the progress of their application
Lost, stolen or damaged Apprentice Oyster photocards
If an Apprentice Oyster photocard has been lost or stolen, the card
holder will need to pay a £10 fee to get a replacement. They can get
a replacement by:
 Logging on to their apprentice web account at
  Htfl.gov.uk/photocard
 Phoning 0343 222 1234
If applicable, any pay as you go credit or season ticket on the lost,
stolen or damaged Apprentice Oyster photocard will be transferred
to the replacement. Where this is not possible, a refund for any
remaining pay as you go credit and/or unused value on any ticket
on the card will be made.
Valid Apprentice Oyster photocard




               Apprentice Oyster photocard design.




                                -9-
Adult Discounts and concessions
Apprentices
Expiry
Apprentice Oyster photocards are valid for 12 months from the
date of issue regardless of the end date of the apprenticeship.
Once the Apprentice Oyster photocard expires it will be stopped
and the holder will be unable to use it.
Apprentices who are removed from, or leave their apprenticeship
early will have their Apprentice discount entitlement and
Apprentice Oyster photocard stopped.

   Remember, Apprentice Oyster photocards are not transferable


Other discounts available to Apprentices
 They can get a discount on river services if they show their
  Apprentice Oyster photocard.
 They can get a 16-25 National Railcard, (see page 25) and set the
  discount entitlement on their Oyster photocard. This will give
  them 1/3 off:
 o off-peak pay as you go fares on Tube, DLR, London Overground
    services and National Rail services in London
 o daily caps for travel after 09:30 Monday to Friday and all days
    on Saturday, Sunday in Zones 1-6
 o off peak daily caps if their travel includes journeys made in
    Zones 7-9, or Broxbourne, Brentwood, Shenfield or Watford
    Junction
 They can have 75% discount on adult-rate Tube, DLR, London
  Overground and National Rail pay as you go fares if they have a
  PTAC (see page 54) and get and have the appropriate Priv
  discount set on their photocard if eligible.




                               - 10 -
Adult Discounts and concessions
Older people - 60+ London
60+ London Oyster photocards allow those who are over 60 who
live in London, but are not eligible for a Freedom Pass (see page 16)
to travel free on London's public transport network. This is because
the age of entitlement to a Freedom Pass is changing to 66 on a
phased basis; it is currently over 62.
Benefits of a 60+ Oyster photocard
60+ London Oyster photocard holders can travel free:
 at all times on bus, Tube, tram, DLR, London Overground and the
  following National Rail services:
  o Amersham – Marylebone (Chiltern)
  o Finsbury Park – King's Cross or Moorgate (First Capital
      Connect)
  o Between West Hampstead and Moorgate, Elephant & Castle,
      and London Bridge (First Capital Connect)
  o Harrow & Wealdstone - Euston (London Midland)
  o Stratford - Liverpool Street (Greater Anglia)
  o Upminster - Fenchurch Street (c2c)
  o West Ruislip – South Ruislip (Chiltern)
They can travel free from 09:30* on weekdays and any time on
weekends and public holidays on most other National Rail services
in London and services to Dartford and Swanley. This includes the
following routes which run parallel to London Overground:
 Southern services between New Cross Gate and West
    Croydon/Crystal Palace, or between Peckham Rye and Queens
    Park Peckham
 Southeastern services between Denmark Hill and Peckham Rye
  *after 09:00 Monday-Friday and at all times on weekends and
  public holidays on Southern services between Clapham Junction
  and Harrow & Wealdstone.
Pay as you go credit cannot be added to a 60+ London Oyster
photocard. Those wanting to travel before 09:30 on most National
Rail services in London will need to use a contactless payment
card, get an Oyster card or pay cash.


                                - 11 -
Adult Discounts and concessions
Older people - 60+ London
60+ London Oyster photocards are not valid on:
 London Midland/Southern between Harrow & Wealdstone and
  Watford Junction
 Southeastern high speed service between Stratford and St
  Pancras International
 Heathrow Connect between Hayes & Harlington and Heathrow.
 Arriva Cross Country
 Heathrow, Gatwick and Stansted Express services
 Grand Central, Hull Trains, East Midlands Trains, East Coast.
  Virgin Trains
 ScotRail services
 Non-TfL bus services outside London
River Services
60+ London Oyster photocard holders can get a discount on any of
the following river services:
 City Cruises:              Westminster to Greenwich
 Crown River Cruises:       Westminster to St Katherine's
 WPSA (upriver):            Westminster to Hampton Court
 Thames Clippers            Hilton Docklands to Canary Wharf
                            Woolwich to QEII
 Thames Clippers
                            Greenwich to Canary Wharf
 Thames Clippers            Embankment to Woolwich Arsenal

Emirates Airline
60+ London Oyster photocard holders can show their card to pay
the discounted adult-rate Boarding Pass fare on Emirates Air Line.
Who is eligible?
Applicants are eligible for a 60+ London Oyster photocard if
 their main residence is in a London borough AND
 they are aged 62 or over




                               - 12 -
Adult Discounts and concessions
Older people - 60+ London
Applicants are not eligible if they
 meet the criteria for an Older or Disabled Persons Freedom Pass
  or
 have a Disabled Freedom Pass, an Older Persons Freedom Pass or
  Veterans Oyster photocard
Applying for a 60+ London Oyster photocard
Applications should apply online at tfl.gov.uk/60pluslondon
Applicants will need:
 A colour digital photo
 An active email address
 Proof of age and residency
  o A driving licence (full or provisional) OR
  o A valid UK passport
 A valid debit/credit card registered in their name and current
  London address to pay the administration fee
Some applicants may not be able to complete an online application:
 if online checks of passport or driving licence fail
 if the applicant is unable to upload a digital photo
 if payment fails
In these cases, applicants will need to apply at a Post Office in
London.
If a customer is unable to upload a suitable photograph, TfL will
send them a form with a prepaid envelope so they can return the
completed form and a passport sized photograph in the post.
The information provided by applicants will be used to create a 60+
web account.
A non-refundable administration fee is payable for all applications:
 Customers able to verify their age and address online can pay
   online, providing the billing address for their credit/debit card
   matches the address given in the application
 Customers applying at a Post Office must pay the fee there
Once customers have made an application online, they can log in to
their web account for updates on their application or to report their
60+ London Oyster photocard lost, stolen or damaged
                                - 13 -
Adult Discounts and concessions
Older people - 60+ London
Telesales option
If the applicant doesn't have access to the internet or encounters
problems during their online application, Novacroft can provide a
telesales route. Customers who use the telesales route won't have
a web account.
Applying at a Post Office
Applicants whose passport or driving licence checks fail or if the
payment is not authorised, must apply at a Post Office instead.
They will need to print off a verification letter and take it to a Post
Office in London with the required proofs of eligibility and pay the
fee there. The Post Office will check the documentation and then
return the letter to the customer with their transaction receipt.
Applicants need to provide ID at the Post Office:
Proof of their identity and address - must be one of the following
and dated within the last three months:
 Residential utility bill
 Council tax bill
 Bank, building society or credit card statement
 HM Revenue and Customs letter
 Department for Work and Pensions letter
 Occupational Pension letter
 Council or housing association rent book or statement
 Driving licence (full or provisional). Can only be used to verify
  their age or address, not both.
Proof of age must be one of the following:
 Passport
 ID card from a European Economic Area country
 Letter of Pension entitlement
 Birth certificate
 Driving licence (full or provisional). Can only be used to verify
  their age or address, not both.
Only original documents will be accepted, not photocopies


                                 - 14 -
Adult Discounts and concessions
Older people - 60+ London
Lost, stolen, damaged or faulty cards
60+ London Oyster photocard holders can report their card lost,
stolen or damaged via their web account at tfl.gov.uk/photocard or
by calling the helpline on 0343 222 1234. Their lost, stolen or
damaged photocard will be stopped and a replacement issued. A
£10 replacement card fee is payable.
If their card is faulty and is no longer working customers should
phone 0343 222 1234 to ask for a replacement.
Expiry
The card will expire two weeks after the holder becomes eligible
for an Older Persons Freedom Pass. The expiry date will be
encoded on the card and printed on the front.




Customer support
Contact centre support is available daily Monday-Friday 08:00-
20:00 on 0343 222 1234.
Applicants can check the status of their application by
 Logging in to their 60+ web account (if they have one) at
  tfl.gov.uk/60pluslondon
 Texting the application reference number to 07624 809 356.
  They'll receive a response from the SMS service
 Calling 0343 222 1234
                                - 15 -
Adult Discounts and concessions
Freedom Passes - older and disabled people
Freedom Passes allow older and eligible disabled people who live in
a London borough to travel free on London's public transport
network. The pass is paid for by the cardholder's local council.
Freedom Pass holders can:
 travel free at any time on bus, Tube, tram, DLR and London
  Overground services
 travel free on National Rail services in London but time
  restrictions apply
Freedom Passes on buses
 Blind passengers travelling with an assistance dog do not need to
  show or validate their Freedom Pass on any bus operating across
  the London bus network.
 Customers in wheelchairs travel free on buses and trams at all
  times and do not need to show a photocard.
Freedom Passes on National Rail services
Freedom Pass holders can travel free on National Rail services:
 from 09:30 on weekdays (or at anytime on certain routes as
   shown on the Freedom Pass map in the appendices) and
 at any time on weekends and public holidays
Older persons Freedom Passes can also be used from 09:00
Monday-Friday on Southern services between Clapham Junction
and Harrow & Wealdstone.
Although Freedom Pass holders can travel at any time on London
Overground services between the following stations,
Southern/Southeastern will only accept Freedom Passes after 09:30
Monday – Friday and at weekends on their services between these
stations:
    New Cross Gate and Crystal Palace or West Croydon
    Peckham Rye and Queens Road Peckham
    Peckham Rye and Denmark Hill
Pay as you go credit cannot be added to a 60+ London Oyster
photocard. Those wanting to travel before 09:30 on most National
Rail services in London will need to use a contactless payment
card, get an Oyster card or pay cash.
                               - 16 -
Adult Discounts and concessions
Freedom Passes - older and disabled people
Freedom Passes are not valid for first class travel.
For travel beyond the Freedom Pass area customers must buy a
separate extension ticket before they travel.
Freedom Passes are not valid on the following services:
 London Midland/Southern between Harrow & Wealdstone and
  Watford Junction
 Southeastern high speed service between Stratford and St
  Pancras International
 Heathrow Express
 Heathrow Connect between Hayes & Harlington and Heathrow.
 Arriva Cross Country
 Grand Central
 Hull Trains
 East Midlands Trains
 Gatwick Express
 East Coast
 Virgin Trains

Freedom Passes on river services
Freedom Pass holders get a discount on the following river
services:
 City Cruises:               Westminster to Greenwich
 Crown River Cruises:        Westminster to St Katherine's #
 WPSA (upriver):             Westminster to Hampton Court #
 Thames Clippers             Hilton Docklands to Canary Wharf
                             Woolwich to QEII
 Thames Clippers
                             Greenwich to Canary Wharf
 Thames Clippers             Embankment to Woolwich Arsenal
 Thames Clippers             Bankside to St George Wharf
# Senior citizen rates apply for those who do not have a Freedom
Pass



                                 - 17 -
Adult Discounts and concessions
Freedom Passes - older and disabled people
On the following services, a senior discount is available to all those
of a pensionable age. Customers do not need to hold a Freedom
Pass to get discounted travel
                             Greenwich Sunday Evening Sightseeing
 Campion Launches
                             Cruise
 BA London Eye               London Eye - River Cruise Experience
 Turks Launches              Richmond to Hampton Court*
* Senior citizen rates available on Monday to Friday only
Emirates Air Line
Discounted Boarding Pass fares are available to Freedom Pass
holders; they should simply show their pass at the ticket office
Bus services outside London
The majority of Freedom Passes include a red rose symbol in the
top left hand corner, a red ribbon across the card and a hologram.
These indicate that the pass is valid for free travel on local bus
services anywhere outside London within England between 09:30
and 23:00 weekdays and at any time on weekends and public
holidays.
However, some Disabled Freedom Passes do not include the rose
symbol and hologram. These passes are not valid on bus services
outside London and are only valid according to the terms of the
Freedom Pass scheme.
Applying for a Freedom Pass
For first time applicants, forms are available from either their local
Post Office or London Borough office(s) or they can apply online.
Applicants who live in Barking & Dagenham, Camden or Sutton
cannot apply for a Freedom Pass at their local Post Office. They
must apply via their local borough council.
Applications to renew a Freedom Pass should be made online.




                                 - 18 -
Adult Discounts and concessions
Freedom Passes - older and disabled people
Applying for a Freedom Pass
Customers applying for an Older person's Freedom Pass for the
first time can fill in a form online, print it off and then take it to
               H                   H




their local Post Office. Alternatively they can get one from their
local Post Office.
Customers with a disability who believe they may be eligible for a
Disabled person's Freedom Pass should contact their local council.
Customers should take their completed application form to a Post
Office in person and take:
 proof of name
 proof of age
 proof of address and
 one recent passport-sized photograph.
Freedom Passes are issued as a combined Oyster photocard.
Customers should receive their new Freedom Pass within 10
working days of applying. Find out more at freedompass.org
                            H                                     H




                                  - 19 -
Adult Discounts and concessions
Freedom Passes - older and disabled people
Freedom Pass Oyster photocards




                 Older person's Freedom Pass
These may have expiry dates of March 31 2015, 2016, 2018, 2019 or
                              2020




 Disabled person's Freedom             Discretionary Disabled
            Pass                           Freedom Pass




                              - 20 -
Adult Discounts and concessions
Older people - Concessionary Bus Passes issued by
English local authorities outside London
English National Concessionary Travel Scheme bus passes issued
by English local authorities outside London are valid
within Greater London on all bus services operated on
behalf of TfL which display this sign:
English National Concessionary Travel Scheme bus pass holders
can travel free at all times on TfL bus services.
English National Concessionary Travel Scheme bus passes issued
by English local authorities outside London are not valid for free
travel on trams, the Tube, DLR, London Overground and National
Rail.
The English National Concessionary Travel Scheme bus passes
include a red rose symbol in the top left hand corner, a red ribbon
across the card and a hologram. All local authorities in England
issue passes to this same design - the only variation is in the top
right-hand area which shows the issuing authority.




                               - 21 -
Adult Discounts and concessions
Veterans Oyster photocard
Veterans Oyster photocards allows free travel on London's public
transport network.
Who is eligible?
The Veterans Oyster photocard is available to recipients of:
 an ongoing payment under the War Pensions Scheme
 Guaranteed Income Payment under the Armed Forces
  Compensation Scheme.
 War widows, war widowers and dependants in receipt of the
  same payments.
Benefits of a Veterans Oyster photocard
Veterans London Oyster photocard holders can travel free:
 at all times on bus, Tube, tram, DLR, London Overground and the
  following National Rail services:
  o Amersham – Marylebone (Chiltern)
  o Finsbury Park – King's Cross or Moorgate (First Capital
      Connect)
  o Between West Hampstead and Moorgate, Elephant & Castle,
      and London Bridge (First Capital Connect)
  o Harrow & Wealdstone - Euston (London Midland)
  o Stratford - Liverpool Street (Greater Anglia)
  o Upminster - Fenchurch Street (c2c)
  o West Ruislip – South Ruislip (Chiltern)
They can travel free from 09:30* on weekdays and any time on
weekends and public holidays on most other National Rail services
in London and services to Dartford and Swanley. This includes the
following routes which run parallel to London Overground:
 Southern services between New Cross Gate and West
    Croydon/Crystal Palace, or between Peckham Rye and Queens
    Park Peckham
 Southeastern services between Denmark Hill and Peckham Rye
  *after 09:00 Monday-Friday and at all times on weekends and
  public holidays on Southern services between Clapham Junction
  and Harrow & Wealdstone.

                              - 22 -
Adult Discounts and concessions
Veterans Oyster photocard
Pay as you go credit cannot be added to a Veterans Oyster
photocard. Those wanting to travel before 09:30 on most National
Rail services in London will need to use a contactless payment
card, get an Oyster card or pay cash.
Veterans Oyster photocards are not valid on:
 London Midland/Southern between Harrow & Wealdstone and
   Watford Junction
 Southeastern high speed service between Stratford and St
   Pancras International
 Heathrow Connect between Hayes & Harlington and Heathrow.
 Arriva Cross Country
 Heathrow, Gatwick and Stansted Express services
 Grand Central, Hull Trains, East Midlands Trains, East Coast.
   Virgin Trains
 ScotRail services
 Non-TfL bus services outside London
This scheme is of particular benefit to veterans who live in London
but do not yet qualify for a Freedom Pass and those who live
outside London. For more information on all veterans issues please
visit veterans-uk.info/
    H




How to apply
Customers should call 0343 222 1234 to ask for an application
form to be sent to them. They have to complete this and return it
to TfL with:
 to an ongoing payment under the War Pensions Scheme or
  Armed Forces Compensation Scheme which will be either:
  o A photocopy of their Awards Notification or annual uprating
     letter from the Service Personnel and Veterans Agency (if
     issued before April 2014) or
  o Veterans UK (from April 2014)
 A passport size photo




                               - 23 -
Adult Discounts and concessions
Veterans Oyster photocard
Expiry
London Residents: The photocard expiry date is determined by
their date of birth; it will either be 31 May 2017 or one month after
the date that they are eligible for a 60+ London Oyster photocard,
whichever is sooner.
Non London residents: For non London residents, the new
Veterans Oyster photocard will expire on 31 May 2017.
Lost, stolen or damaged cards
Customers who have lost or had their Veterans Oyster photocard
stolen, or it has been damaged, need to apply for a replacement by
calling 0343 222 1234. Once this is done, the lost/stolen Veterans
Oyster photocard will be stopped so it can no longer be used.
A £10 fee is payable.
If required, customers can change their photo as part of the
replacement process.
Faulty cards
If a Veterans Oyster photocard fails, the cardholder needs to
phone Customer Services on 0343 222 1234. The card will be
stopped and a replacement card will be sent to the cardholder.




Old card design, still valid and in   New card design – In circulation
          circulation                      from mid May 2013




                                 - 24 -
Adult Discounts and concessions
National Railcards
Customers may be eligible for one of a range of National Railcards
which offer travel discounts, including on Tube, DLR, London
Overground and National Rail.
The Railcards available are:
                               Network Railcard
                               Costs £30 and is valid for 12
                               months.
                               For more information on eligibility
                               and discounts available visit
                               railcard.co.uk




                                        16-25 Railcard
                                        Costs £30 and is valid for 12
                                        months.
                                        For more information on
                                        eligibility and discounts
                                        available visit railcard.co.uk




                                  Senior Railcard
                                  Costs £30 and is valid for 12
                                  months.
                                  For more information on
                                  eligibility and discounts available
                                  visit railcard.co.uk




                               - 25 -
Adult Discounts and concessions
National Railcards
                          Family & Friends Railcard
                          Costs £30 and is valid for 12 months.
                          For more information on eligibility and
                          discounts available visit railcard.co.uk




                          HM Forces Railcard
                          Costs £15 and is valid for 12 months.
                          For more information on eligibility and
                          discounts available visit hmforces-
                          railcard.co.uk


                             Disabled Persons Railcard
                             Costs £20 and is valid for 12 months
                             or £54 for three years.
                             Disabled Persons Railcard holders
                             using Oyster to pay as they go can
                             also get discounted travel for one
                             adult travelling with them for the
whole journey
For these to be valid for travel:
  The Disabled Persons Railcard holder should be using an Oyster
    card (with the Disabled Railcard Discount loaded on it) to pay
    as they go
  The accompanying passenger is travelling with the Railcard
    holder at all times
  If they also have a Disabled person's Freedom Pass they cannot
    use the Disabled Persons Railcard to buy a discounted ticket
    for their companion, and then use the Freedom Pass to travel
For more information on eligibility and discounts available visit
disabledpersons-railcard.co.uk
                              - 26 -
Adult Discounts and concessions
National Railcards
Two Together Railcard




Costs £30 and is valid for 12 months. For more information on
eligibility and discounts available visit twotogether-railcard.co.uk
Benefits of a National Railcard
Savings are available for each of the Railcards for travel during off-
peak times on Tube, DLR, London Overground and National Rail
services in London.
Customers with an Annual Gold Card (see page 28), 16-25, Senior,
HM Forces or Disabled Persons Railcard, need to get the discount
set on an Oyster card, to also get a 1/3 off:
 Off-peak pay as you go fares
 Daily caps for travel made during off peak hours
Holders of any of the National Railcards listed above can get 1/3
discount on off-peak Day Travelcards.
Setting National Railcard discount on an Oyster card
The Railcard Discount Entitlement can be set on an Oyster card or
Oyster photocard at
 Tube and London Overground station ticket offices
 Some National Rail station ticket offices
 Oyster Ticket Stops
 London Travel Information Centres
Oyster cards with National Rail discount must be registered and
can only be used by the registered cardholder.
All Railcard holders must carry their Railcard with them on their
journeys.

                                 - 27 -
Adult Discounts and concessions
Gold Card (annual Travelcard)
Customers get Gold Card discounts when they:
 Buy an adult-rate Annual Travelcard on an Oyster card or buy an
  adult-rate magnetic Annual Gold Travelcard from a National Rail
  station and are issued with a Gold Record Card
 Get an adult-rate Annual Gold Card
  season ticket at a station within the
  Annual Gold Card area, available if
  one or both of the stations that the
  ticket is valid to and from are also in
  the Annual Gold Card Scheme area
Benefits
Adult-rate annual Travelcards (Gold Cards) offer the holder 1/3 off
Standard and First Class Anytime and off-peak fares on
participating train company services within the Network Railcard
Area, when travelling after 0930 Monday to Friday, or any time at
weekends and on public holidays.
Customers with an Annual Gold Card can get the discount set on
their Oyster card to get 34% discount on Off-peak pay as you go
fares and Off-peak daily caps on Tube, DLR, London Overground
and most National Rail services in London.
They can also buy Off-peak Day Travelcards for family and friends
at reduced prices, as shown in the table below for:
 Up to three other adults aged 16 or over
 Up to four children aged between 5 and 15
                                               adult       child
 Zones 1-6                                     £7.90       £2.30
 Zones 1-9                                     £8.40       £2.30
 Zones 1-9 + Watford Junction                 £11.10       £3.20
 Zones 1-9 + Brentwood or Broxbourne          £11.40       £3.30
 Zones 1-9 + Shenfield                        £12.50       £3.60

The maximum group size is four adults, four flat fare-paying
children and two children under 5 (who travel at no charge). The
Gold Card holder must travel with the group at all times.
                               - 28 -
Adult Discounts and concessions
Gold Card (annual Travelcard)
 The reduced price tickets cannot be used before 0930.
 If the Gold Card holder's annual Travelcard is valid in all the
    zones they want to travel in, they only need to buy reduced
    price tickets for the accompanying adults and children.
 If the annual Travelcard is not valid in all the zones they want to
    travel in, the Gold Card holder will also need to buy an
    appropriate off-peak Day Travelcard for him or herself.
 Off-peak Day Travelcards with additional availability are also
    available at reduced prices from National Rail stations outside
    the zonal area.
 They can buy a Network Railcard for a relative or friend for just
    £10. A Network Railcard offers similar reduced prices to those
    available to Gold Card holders. The Network Railcard Partner
    Card gives 1/3 off leisure travel in the Network Railcard Area
    (subject to minimum fare and other restrictions). Only one £10
    Network Railcard Partner Card can be issued during the validity
    of the Annual Gold Card.
 If the Travelcard is on Oyster, the holder must show the
    member of staff at the National Rail station ticket office their
    Oyster card and Record Card when buying a reduced-rate ticket
    or tickets
 Find out more at network-railcard.co.uk
Participating TOCs
The following TOCs participate in the Annual Gold Card scheme:
Abellio Greater Anglia             Arriva Trains Wales
Heathrow Express                   Island Line
c2c                                Chiltern Railways
London Midland                     London Overground
CrossCountry*                      East Midland Trains
Southeastern                       Southern
First Great Western*               Gatwick Express
South West Trains                  Stanstead Express
Great Northern                     Thameslink
Heathrow Connect
* Some restrictions apply on routes and services provided by these
train companies – see map in Appendices
                                - 29 -
Adult Discounts and concessions
Gold Card (annual Travelcard)
Record Cards (Customer Reminders)
Record Cards (Customer Reminders) are issued in conjunction with
an annual Travelcard or Bus & Tram Pass season ticket on Oyster as
follows:
     Travelcard season (adult rate) – Gold Record Card
     Travelcard season (18+ Student, Apprentice and child rate) –
      Blue Record Card
     Bus & Tram Pass season (adult, 18+ Student, Apprentice,
      Half Adult rate) - Blue Record Card.

Jobcentre Plus Travel Discount Card
The Jobcentre Plus Travel card allows the holder to:
 Pay as you go at half the adult rate
 Buy child rate 7 Day, Monthly and longer period Travelcards and
  Bus & Tram Passes (maximum 3 months)
A Jobcentre Plus Travel Discount Card can't be used to get
discounted cash fares or Group Day Travelcards. However,
discounted cash fares are available from National Rail when a
Jobcentre Plus Travel Discount Card is presented.
Who is eligible?
Unemployed persons are eligible for a Jobcentre Plus Travel
Discount Card if they are claiming:
 Jobseekers Allowance, are aged 18 to 24 and have been
   unemployed from 3 to 9 months
 Jobseekers Allowance, are aged 25 and over and have been
   unemployed from 3 to 12 months
 Incapacity Benefit/Employment and Support Allowance/Income
   Support and are actively engaged with an adviser in returning to
   employment
A Jobcentre Plus Travel Discount Card should only be valid for a
maximum of 3 months.



                               - 30 -
Adult Discounts and concessions
Jobcentre Plus Travel Discount Card
Applying for a Jobcentre Plus Travel Discount Card
Applications for a Jobcentre Plus Travel Discount Card must be
made at a Jobcentre Plus office.
Setting the discount entitlement on an Oyster card
If a customer wants to pay as they go or buy Travelcard or Bus &
Tram Pass season tickets at half rate, they must get their Jobcentre
Plus discount entitlement set on an Oyster card. They need to take
their Jobcentre Plus Travel Discount Card to a Tube station,
London Travel Information Centre or Oyster Ticket Stop to do this.
The Jobcentre Plus Travel Discount cannot be set if there is
another discount entitlement on their Oyster card.




                               - 31 -
Adult Discounts and concessions
Bus & Tram Discount photocard
A Bus & Tram Discount photocard holder can get the Bus & Tram
Discount entitlement set on an Oyster card to travel on buses and
trams at half adult-rate:
 using Oyster to pay as they go, or
 using a 7 Day, Monthly or longer period Bus & Tram Passes
   (maximum 6 months).
No discount is available for travel on Tube, DLR, London Overground
or National Rail services.
    Who is eligible?
Customers must be:
 A London resident and
 Over 18 and under 60 and
 Claiming Income Support or Employment and Support Allowance
  or
 Receiving Jobseeker's Allowance for a minimum of 13 weeks and
 Not currently receiving any free or discounted travel concessions
  (such as a Freedom Pass or a Jobcentre Plus Travel Discount
                               H




  Card)
Note: Bus & Tram discount cannot be combined with a National
Railcard discount on the same Oyster card.
    Applying for a Bus & Tram Discount photocard
Customers claiming Income Support or Employment and Support
Allowance can download an application form from
tfl.gov.uk/discountcard. Customers receiving Jobseekers
H                      H




Allowance must ask for an application form at a Jobcentre Plus
branch.




                               - 32 -
Adult Discounts and concessions
Bus & Tram Discount photocard
Applicants must take their completed forms to the Post Office
along with:
 Two passport-sized photographs
 Proof of identity – one of the following: a passport, ID card from
  European Economic Area country, driving licence, bank card,
  Post Office Card Account card, birth certificate, marriage
  certificate, divorce/separation/annulment papers, NHS medical
  card, a utility bill issued in the last 3 months (mobile phone bills
  are not acceptable) or Home Office Application Registration
  Card. The document used must show their current name.
 The applicant's letter from the Department of Works and
  Pensions (DWP) or Jobcentre Plus, stating their entitlement to
  the qualifying benefit and showing their current address, which
  must be in a London borough. This must be the original, not a
  photocopy
 If the letter is more than three months old they'll also need a
  bank statement less than three months old that shows
  payments are still being made or some other proof that they are
  still receiving the relevant benefit payment, such as a cheque
  from DWP
Setting the discount entitlement on an Oyster card
The cardholder can have the discount entitlement set on an Oyster
card at any Oyster Ticket Stop, London Travel Information Centre
or Tube station ticket office.




                                - 33 -
Travel for under 18s
16-18 year olds
A 16+ Oyster photocard can:
 Buy and use child-rate 7 Day, Monthly and longer period
  Travelcards and half adult-rate Bus & Tram Passes.
 Use pay as you go at half the adult rate on bus, Tube, tram, DLR,
  London Overground and most National Rail services.

NOTE: 16+ Oyster photocard holders cannot buy Day Travelcards at
half adult rate, even though they can pay as they go at half adult rate
           and buy half adult-rate Travelcard season tickets
Who is eligible?
All 16-17 year olds can apply for a 16+ Oyster photocard. Those olds
living in a London borough can also apply for: FREE travel on
London's buses and trams.
 This also applies to those who were aged 18 on 31 August prior
   to the start of the academic year.
 18 year old applicants must prove that they are still in full time
   education.
 Full-time education means a minimum of 12 hours of guided
    learning per week for a minimum of ten weeks. This must:
   o be on a further education course at Level 3 or below (up to
      and including A level or equivalent vocational qualification) in
      a school sixth form, sixth form college or Further Education
      college.
   o take place between 0900 and 1700 Monday-Friday
Examples of Level 3 courses are:
 A levels (AS/A2),
 vocational awards such as BTEC or City & Guilds qualifications at
  level 3
 International baccalaureate.
 It can also include apprenticeships and training courses funded
  by the Education Funding Agency as long as the age criteria are
  met.




                                - 34 -
Travel for under 18s
16-18 year olds
Applying for a 16+ Oyster photocard
Applications for under-18s must be made by their parent/guardian.
18 year olds must apply themselves. Applications can be made
online at tfl.gov.uk/photocard.
         H




An administration fee applies for each application. Anyone who is
16 on the date of application will get an Oyster photocard valid for
two academic years. Card expiry dates from 20 August 2014 for
free bus and tram travel are:
       Age on 31 Aug 14:                    Card expiry date:
                16                         30 September 2016
                17                         30 September 2015
                18                         30 September 2015
London Residents
16-17 year olds
To apply online, the parent/guardian will need:
 An active email address
 A colour, digital photo of their child. This must be a true likeness
  of the young person and they should not be wearing anything that
  covers their head unless it is consistently worn for medical or
  religious reason
 The parent/guardian will be asked to verify their child's age online
  by entering details from their machine readable passport. They
  can skip this step and verify the child's age at a Post Office.
 A credit/debit card to pay the administration fee. This card must
  be registered to a London address
If the parent/guardian has been able to complete the application
online, the 16+ Oyster photocard will be posted to the home
address provided. If the parent/guardian has been unable to verify
their child's age online they will need to:
 Download and print off a verification letter
 Take the completed the verification letter with any other
   required documentation to a Post Office in London and pay the
   administration fee.
                                - 35 -
Travel for under 18s
16-18 year olds
18 year olds
18 years olds must apply online themselves. Once they have
completed the online application, they need to:
 Download and print off a verification letter
 Get the verification letter signed and approved by their
  education establishment.
 Take the completed the verification letter with any other
  required documentation (if they didn't verify their age online), to
  a Post Office in London and pay the administration fee.
Young people living outside London
The applicant's parent guardian must apply online at
tfl.gov.uk/photocard. They'll need:
H                    H




 The 16-17 year olds' machine readable passport number
 A digital photo. This must be a true likeness and they should not
   be wearing anything that covers their head unless it is
   consistently worn for medical or religious reasons
 Debit or credit card to pay the administration fee
 If we can verify the young person's age online, we will post the
  16+ Oyster photocard to the address given in the application.
  Applicants should allow two weeks for their photocard to be
  delivered.
 If we cannot verify the applicant's age online, the photocard will
  have to be collected from a Travel Information Centre. The
  parent/guardian can choose which Travel Information Centre
  during the application process.
Applicants must allow a minimum of 4 weeks from the application
date to the collection date from the Travel Information Centre.
If the young person lives outside London they can't get free bus
and tram travel, even if their school or college is in London.
Young people who live outside the UK
The applicant's parent guardian must apply online at
tfl.gov.uk/photocard
H                    H




                                - 36 -
Travel for under 18s
16-18 year olds
The parent/guardian making the application needs to select a Travel
Information Centre to collect the photocard from. Applicants must
allow a minimum of four weeks and a maximum of three months
from the application date to the collection date from the Travel
Information Centre.
To apply the parent/guardian will need:
 A digital photo of the 16-17 year old - It must be a true likeness
  and they should not be wearing anything that covers their head
  unless it is consistently worn for medical or religious reason
 Debit or credit card to pay the administration fee
They need to provide proof of the young person's identity when
they collect their Oyster photocard from a Travel Information
Centre. This can be either:
 Passport
 ID card from a European Economic Area country
 Birth certificate
 Driving licence (full or provisional)
Lost, stolen or damaged 16+ Oyster photocards
A fee is payable to replace all lost, stolen or damaged 16+ Oyster
photocards. Applications can be made online at
tfl.gov.uk/photocard or by phoning 0343 222 1234. If applicable,
H




any pay as you go credit or ticket on the lost, stolen or damaged
Oyster photocard will be transferred to the replacement Oyster
photocard.
When a replacement Oyster photocard is issued, the original
photocard will be stopped and will no longer work. The original will
also be stopped if they re-apply for a new 16+ Zip Oyster
photocard after their previous one has expired.
    Behaviour Code
Holders of Oyster 16+ Oyster photocards must comply with TfL's
Behaviour Code. If they do not, they may have their Oyster
H               H




photocard and travel concession withdrawn. See page 48


                                - 37 -
Travel for under 18s
16-18 year olds
Earn Your Travel Back
Earn your travel back is an initiative that provides young people
(aged 11-19 years old) who have had their travel concession and/or
Oyster photocard removed for a breach of our Behaviour Code, the
opportunity to earn it back early by volunteering in the community.
See page 49
Expiry
The expiry date of all 16+ Oyster photocards is printed on the front
of the card.




Other discounts for 16-17 year olds
Eligible holders of 16+ Oyster photocards can have a privilege
discount entitlement set on their Oyster photocard. This gives
them 75% discount on adult-rate Tube, DLR, London Overground
and National Rail fares.




                               - 38 -
Travel for under 18s
Under 16s
Under 16s can travel:
 Free on buses and trams
 at child rate on Tube, DLR, London Overground and National Rail
  services in London
They may need an 11-15 or 5-10 Oyster photocard
11-15 year olds
A valid 11-15 Oyster photocard is needed to:
 travel free on buses and trams
 buy any child-rate 7 Day, Monthly or longer period season ticket
 Pay as you go at child rate on Tube, DLR, London Overground
  and National Rail services
All 11- 15 year olds must carry their Oyster photocard with them to
travel free on buses and trams. They must touch in as they board a
bus or at the tram stop before boarding a tram. If they do not they
will be liable to a Penalty fare or their concession may be withdrawn.
11-15 year olds who do not have a valid Oyster photocard, or do not
have a valid Day Travelcard, must pay the full adult-rate fares until
they get one.
A photocard is not needed for 11-15 year olds using cash single or
return tickets or Day Travelcards
Applying for an 11-15 Oyster photocard
All applications for under-16s must be made by their parent/
guardian. An administration fee applies for each application.
London Residents
London residents can apply online at tfl.gov.uk/photocard or at a
Post Office in London.
To apply online they'll need to provide:
 The child's machine readable passport number
 A digital photo of the child. This must be a true likeness and they
  should not be wearing anything that covers their head unless it is
  worn consistently for medical or religious reasons
 Debit or credit card to pay the administration fee

                                - 39 -
Travel for under 18s
11-15 year olds
If applying at a Post Office, the parent/guardian needs to take:
 A full face passport type photo of the child. It must be a true
   likeness and they should not be wearing anything that covers
   their head unless it is consistently worn for medical or religious
   reasons
 administration fee
 Proof of parent/guardian identity and address which must be one
   of the following and dated in the last three months:
     o Residential utility bill
     o Council tax bill
     o Bank, building society or credit card statement
     o Council or housing association rent book or statement
     o Driving licence (full or provisional)
 Proof of age of the child, which must be one of the following:
     o Passport
     o ID card from a European Economic Area country
     o Birth certificate
They must provide the original document as we don't accept
photocopies.
Both online and Post Office applications take up to two weeks to
be processed and the Oyster photocard will be posted to the
applicant.
Young people living outside London
Visitors to London can apply for an 11-15 Oyster photocard online
at tfl.gov.uk/photocard for their children. The parent/guardian
needs to supply:
 The child's machine readable passport number
 A digital photo - It must be a true likeness of the child and they
   should not be wearing anything that covers their head unless it is
   consistently worn for medical or religious reasons
 Debit or credit card to pay the administration fee
If we can verify the parent/guardian's details and the child's age
online, we will post the Oyster photocard to them. Applicants
should allow two weeks for their photocard to be delivered.

                                - 40 -