Starting Reception Tonge Moor Primary School
Page content transcription
If your browser does not render page correctly, please read the page content below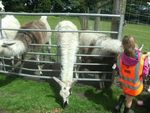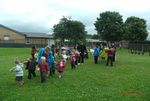 Contact Information

            Tonge Moor Community Primary School
                        Brierwood
                          Bolton
                         BL2 2PF

                       Tel: 01204 333755

            Email: office@tonge-moor.bolton.sch.uk

            Website: www.tonge-moor.bolton.sch.uk

Headteacher: Mrs Read

Chair of Governors: Mr Dave Scowcroft

EYFS Phase Leader: Mrs H Muldowney

Reception Teachers: Mrs S Roscoe & Miss Delvard

Reception Support Staff: Mrs G. Eagle and Mrs Obertelli

                    Our Vision Statement

At Tonge Moor we are committed to working together to
provide an inspirational and exciting environment where
children develop an enthusiasm for life-long learning. We
believe that every child should feel happy, safe and valued so
that they gain a respectful, caring attitude towards each other
and the environment both locally and globally.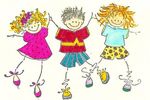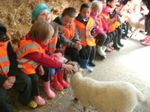 About Reception

The Early Years Foundation Stage at Tonge Moor covers a
child's time in Nursery and Reception. We have enthusiastic
and dedicated staff who are fully qualified and experienced.
We work closely as a team to provide a smooth transition as
children progress from Nursery to the Reception classes. As the
year advances children will be supported as they move on from
the Early Years Foundation Stage ready to start in Key Stage 1.

There are two Reception classes, which are joined through a
shared creative area. The children in Reception continue to
learn through play. Play is a child's work and through this
children develop the attitudes and skills to become 'school'
ready. Our aim is to create a happy and stimulating
atmosphere.

Classroom Organisation
There is a wide range of areas set up across the indoor and
outdoor classrooms, for the children to access independently,
this is known as the Continuous Provision.         The activities
available in these areas are carefully planned and enable the
children to develop in a variety of ways. The key areas include:

  Reading            Writing/Mark-Making             Maths
   Painting               Play dough             Junk Modelling
  Role-play           Small World Play            Construction
                              ICT

The area outside of the Early Years Foundation Stage classes
provides the children with an exciting learning environment
outdoors. Reception children still go into the main school
playground for lunch breaks.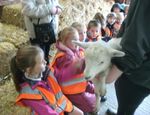 The Early Years Foundation Stage Curriculum
Children in Reception continue to follow the Early Years
Foundation Stage Curriculum. The EYFS curriculum has been
revised and from September 2012 consists of Three Prime areas
of learning and Four Specific areas of learning, these are:
Prime Areas
Personal, Social and             Making relationships
                                 Self-confidence and self-
Emotional                         awareness
Development                      Managing feelings and behaviour
                                 Moving and handing
Physical Development             Health and self -care
                                 Listening and attention
Communication and
                                 Understanding
Language                         Speaking
Specific Areas
                                 Reading
Literacy                         Writing
                                 Numbers
Mathematics                      Shape, space and measure
                                 People and communities
Understanding the
                                 The world
World                            technology
                                 Exploring and using media and
Expressive Arts and
                                  materials
Design                           Being imaginative

The children will also be assessed against the Characteristics of
Effective Learning, with staff considering how your child
behaves in relation to the following areas:

              Characteristics of Effective Learning

              Playing and exploring – engagement

                  Active learning – motivation

           Creating and thinking critically – thinking

Further information explaining the revised EYFS curriculum will be
provided in the Autumn term.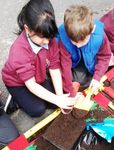 Bringing your child to school
At 8.55am the children enter school through the far side
entrance, of the Headquarters building, As the Early Years
Foundation Stage is all about encouraging children to develop
their independence, we would like parents and carers to wait
outside of this door and allow the children to enter the
classroom and hang their coat up on their own.

After registration the children are involved in a 20 minute
teaching session, this is vital time and all children should arrive
promptly for the start of each session.

Attendance and punctuality is so important because it not only
develops good habits for a lifetime, but maximises your child's
opportunity to learn. If you anticipate any difficulties with this
Mrs Sharples, our Pastoral Manager, is available to help.

Collecting your child from Reception
Children in Reception can be collected from 3.05pm. All
children need to have been collected by 3.15pm. The children
will leave by the classroom doors in the outside area. Please
wait in this area, when the children are ready inside, a member
of staff will stand at the door and call your child's name so that
they know they are safe to come out to you. Please do not
allow your child or younger siblings to play with the toys or
climb on the wall or railings in this area.

Children must be brought and collected from school by a
person over the age of 16. When you complete the admission
forms, you will be asked to provide a password in case
someone other than the regular named persons need to collect
your child. If this is the case you will still need to ring and inform
school that we are to expect someone different.

If somebody unknown comes and they cannot provide the
recorded password then they will not be allowed to collect your
child.

Please collect your child on time and phone to let us know if
you are running late or if there is a problem.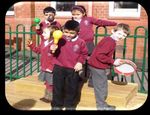 A late charge will be made for children who are regularly late
being collected. For more information please see the back of
this booklet.

After School Care

We now have after school care at Tonge Moor Primary. This is
term time only until 6.00pm, Monday – Friday.

Cost

3.15 - 6.00pm        £7.00
Includes an after school snack (sandwiches, fruit, biscuit/cake)

Please see the school office for more information or for a
registration form

Wednesday Weekly

Every Wednesday, in school, we publish the Wednesday
Weekly. This is our weekly newsletter that contains important
information about school life and events. The website also
contains lots of information about school.
www.tongemoor.bolton.sch.uk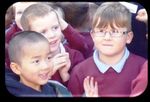 Our Reception Day

   Our school day starts at 8.55am
   We have Dinner time 11.45 am -12.30pm
   Our school day ends at 3.05pm – Children can be
    collected between 3.05 – 3.15pm

Group Work

In addition to the Continuous provision available in the
classrooms, children also take part in adult-led small group work
which focuses on developing their phonics, reading, writing and
maths skills.

Carpet Time

During each session there is an opportunity for the children to
come together for a quiet time. This is used for working with the
whole group on a range of activities including:

Stories                   Number Rhymes
Discussions               Games
Phonics                   Snack time

Snack Time

Each day the children are offered a piece of fruit and a carton
of milk.

Outdoor Play

We now have a super outdoor area!
The outdoor environment provides us with a useful space in
which to extend learning. The children will go outdoors
whatever the weather so it is important that your child brings a
warm waterproof coat every day.

ICT

The children have access to computers, interactive
whiteboards, remote control toys, roamers, CD players, tills,
digital cameras etc., both in and outside the classroom.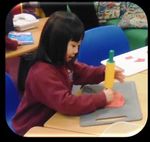 Library Time

Children visit the school library each week. Parents/Carers can
join the library which is open to them on Wednesday, before
and after school.

P.E

The children take part in a weekly P.E lesson. School will provide
your child with their P.E uniform of burgundy shorts and pale
blue t-shirt. All you are asked to provide are a pair of slip on
pumps and a small drawstring bag so that the P.E kit can be
kept at school.

Primary Years Programme

As throughout the rest of school we follow the IB Primary Years
Programme. The PYP is an international, transdisciplinary
programme designed to foster the development of the whole
child. The Reception classes undertake four units of inquiry
across the year, these are 'Once Upon a Time', 'Seasons',
'Grow & Change' and 'My Class' during these units children are
encouraged to formulate their own questions, research the
answers, reflect on their findings and take action.

We also refer to the PYP Learner Profile throughout our daily
routine helping the children to become familiar with the terms
Inquirer, Knowledgeable, Thinker, Communicator, Principled,
Open-minded, Caring, Risk Taker, Balanced and Reflective,
which are used to describe the characteristics we would like
children to demonstrate throughout school.

Educational Visits

We believe that educational visits provide significant
opportunities for learning. We try to keep costs down and want
every child to take part.
Please see the information at the back of this booklet for likely
visits.
Preparing for Reception

Moving into a new class can be a daunting experience for a
child of any age and at Tonge Moor we work hard to make the
transition as easy as possible. We believe the more time your
child has to prepare for the change the better and so over the
next half term we begin preparations to help them become
familiar with both the Reception staff and environments.

Over the next few weeks we will be holding 'transition' events
where you and your child will have the opportunity to visit our
Reception classrooms. There will be time for your child to
explore their new indoor and outdoor surrounding s and a
chance for you all to meet and talk with staff.

If your child already attends our Nursery, our new environment
means that they already spend time outdoors with the
Reception teachers. In addition, to visiting the Great Hall,
reading books about going to school and talking about moving
into Reception, over the next few weeks we will arrange times
so that children can meet the Reception staff.

Dates for your Diary:

  Transition Week – Monday 30th June 2014

  After School Opening – Wednesday 2nd July – 4.00 - 4.30pm.
   (Visit to School with your Child)

   OR

  After School Opening – Thursday 3rd July – 4.00 - 4.30pm.
   (Visit to School with your Child)

  EYFS Bear Hunt/ Teddy Bear's Picnic – Friday 4th July 2014

  Your child's starting date/time will be given to you at the
   meeting for new parents.
Helping Your Child Get Ready For School

Preparing your child for the changes ahead really can make a
difference to how they cope when starting school. Talking to
your child about their new class will give them time to process
and think about what they can expect.

   Talk to your child about the staff they will meet and help
    them become familiar with our names.

   If your child isn't used to wearing a uniform make sure you
    talk about it and let them try it on before their first day.
    Letting them come with you to buy their uniform can also
    prove a positive experience.

   If your child has only attended Nursery on a part time basis
    it can be very confusing for them finding themselves
    staying at school all day. Talk to your child and explain
    that they will be staying at school from after breakfast time
    through dinner time until home time.

   Going to the dinner hall can be equally as daunting, talk
    to your child about staying for dinner and make sure they
    know if they will be having a school dinner or packed
    lunch. All children are entitled to a free school dinner. See
    later.

   Encourage your child to dress/undress themselves. Let
    them practise putting on and taking off their coat on their
    own.

   Have clear and consistent rules and routines at home to
    prepare your child for this at school

   Encourage your child to listen to others and to follow
    instructions. This will help him/her to benefit most from the
    rich curriculum on offer.

 Continue to share books, sing songs/rhymes together and do
 lots of counting to encourage them to look for numbers and
                   words in their environment.
Helping your child to settle into Reception

It is important that we work closely with you during this settling in
period and we respond to the needs of your child as an
individual.

   Take an interest in what your child is doing every day!
   Display their models and stick their work up at home.

Uniform
Please make sure your child is in the correct uniform everyday:

   Maroon Sweatshirt/Cardigan (with or without school
    badge)
   White or pale blue shirt/polo shirt
   Grey skirt/pinafore/trousers (girls may wear trousers)
   Grey or white socks
   Black shoes
   Warm waterproof coat

Sweatshirts and cardigans with the school badge are available
from Parkers (School Outfitters) Deansgate, Bolton

 PLEASE ENSURE ALL ITEMS OF CLOTHING ARE CLEARLY MARKED
                  WITH YOUR CHILDS NAME

Jewellery
For safety reasons no jewellery should be worn.

Illness
We want you to send your children to school every single day
but if your child is really unwell then they need to stay at home.
If your child is just 'out of sorts' it's better to bring them in and
we will get in touch with you if they can't manage at school.

Absences
If your child is absent from school please telephone us to tell us
why they are absent. Also please speak to your child's teacher
when they return. If no reason is given for absence it becomes
unauthorised. If a child has a number of unauthorised absences
this can trigger a fixed penalty warning letter.
School Meal Arrangements

From September 2014 ALL Reception and Key Stage 1 children
will be entitled to a free school meal.

Free school meals are available to some children according to
family income. It's important to register for entitlement to free
school meals, even if your child has a packed lunch – this is so
we can receive additional funding (called the pupil premium)
to support learning.

Please continue to register your eligibility for free school meals
with Bolton Council and hand any proof of eligibility that you
receive from them to the school office.

We would like all children to take up the offer of a FREE lunch.
However, if you decide to send your child with a packed lunch,
we have a healthy eating policy and ask that you do not send
sweets, chocolates etc., and that drinks are not in glass bottles
or cans. No fizzy drinks thank you.

Toys
Whilst we understand that having items from home can be
comforting, there is a high chance they will be damaged or lost
in school. Therefore we would ask you to ensure your child does
not bring toys with them to school.

Sweets
Please do not send sweets etc. if you wish, you can send sweets
for all the children on your child's birthday (no lollipops please
or hard sweets thank you).
Helping in School

School has an active 'Friends of Tonge Moor' group who are
always looking for new members. Throughout the year they
organise various events and support school with donations and
gifts.

If you would like to help with reading in school please speak to
a member of staff. Before you can start you need to fill in a DBS
(Disclosure and Barring Service) check. This can take twelve
weeks to arrive so the sooner you complete one the sooner you
can start helping.

Hoot Savings Scheme

Hoot is our school savings club which is open to everyone,
children, parents and staff.

Membership is free to all and there is no minimum deposit. On
joining, you or your child will receive a savings card. You will
also receive interest on your savings, which will be paid
annually.
You can save as much or as little as you like. Hoot is in the hall
every Friday morning between 8.30 and 9.00am.

                         Talking to Staff

At Tonge Moor we have an open door policy. If you are worried
about something or need to speak to someone we will do our
best to see you straight away. If we cannot see you
immediately we will make an appointment to see you as soon
as possible.

We hope that you have found this information useful but if there
is something else that you would like to know please tell us so
that we can include it next time.
Collection of Children

At the end of the day we ask that you wait outside your child's
class, for the class to be dismissed by the teacher. Arriving 5
minutes early is a good way to meet other parents.

Please inform the school if you are going to be late collecting
your child to avoid any concerns or if someone new is picking
up. Please be aware this person must be prepared to be asked
for the child's password, so please make them aware of this.

If at 4.00pm your child is still in school, they will be taken to our
after school club and a charge of £7.00 will be incurred.

If you are frequently late collecting your child, a charge may
be made.

After School Club

Tonge Moor After School Club begins at 3.15pm.
Staff will collect the children from their classrooms and take
them to the Great Hall building. Registration is then completed
by a member of staff to ensure all children are present. After a
light snack, the children are given time to relax after a busy day
at school with a wide range of activities provided for them to
enjoy.

Some of the activities include outdoor games, art & crafts, role
play, construction, board games, reading, computer games
and DVDs.

Cost

3.15 - 6.00pm        £7.00
Includes an after school snack (sandwiches, fruit, biscuit/cake)

Please see the school office for more information or for a
registration form
EYFS Bear Hunt/Teddy Bears Picnic

Smithills Open Farm

As part of our unit of inquiry 'The Seasons' the Reception
children have the opportunity to visit Smithills Farm.

The children who have visited the farm in the past have
always very much enjoyed the experience. They have the
opportunity to handle baby animals, see a variety of
livestock, watch cows being milked, enjoy donkey and
tractor rides and see a working farm in action.
Tonge Moor Primary School

      SCHOOL TERMS AND HOLIDAYS 2014/2015

                                Autumn Term
                           Children in school 72 days
                               Total 74 days in term

INSET day (Staff)   Monday 1st September 2014
Term begins:        Tuesday 2nd September 2014
Training days 2/3 Thursday 23rd and Friday 24th October 2014
Half Term:          Monday 27th October to Friday 31st October 2014
Term ends:          Friday 19th December 2014

Spring Term
Children in school 54 days
Total 55 days in term
Training day        Monday 5th January 2015
Term begins:        Tuesday 6th January 2015
Half Term:          Monday 16th February to Friday 20th February 2015
Term ends:          Friday 27th March 2015

Summer Term
Children in school 64 days
Total 64 days in term
Term begins:        Monday 13th April 2015
Bank Holiday:       Monday 4th May 2015
Half term:          Monday 25th May – Friday 5th June 2015
                    (Please note that this is two weeks)
Term ends:          Friday 24th July 2015
Tonge Moor Primary School
              Brierwood
             Tonge Moor
               BOLTON
               BL2 2PF

        Telephone: 01204 333755
Email: office@tonge-moor.bolton.sch.uk
Website: www.tonge-moor.bolton.sch.uk