Swift & Sleek! - iMotorhomem
If your browser does not support JavaScript, please read the page content below:
Swift & Sleek! - iMotorhomem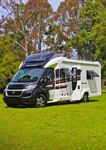 Travel! My Town – RV Friendly Portland Project Polly Open All Hours – Polly's been busy… Mobile Tech… PrinterOn lets you print from anywhere! iMotorhome magazine Win! $50 for the best letter! Issue 105: Oct 15 2016 Swift & Sleek! Swift'ssleekBolero hasplentytooffer…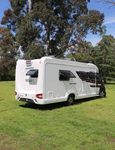 Facebook "f" Logo RGB / .ai Facebook "f" Logo RGB / .ai 2 | About iMotorhome iMotorhome eMagazine is published twice monthly and available by free subscription from www.imotorhome.com.au. Your letters and contributions are always welcome! Follow us on Facebook and Twitter Published by iMotorhome PO Box 1738, Bowral.
NSW 2776. Australia. ABN: 34 142 547 719 T: +614 14 604 368 E: info@imotorhome.com.au W: www.imotorhome.com.au Editorial Publisher/Managing Editor Richard Robertson T: 0414 604 368 E: richard@imotorhome.com.au Roadtest Editor Malcolm Street E: malcolm@imotorhome.com.au Contributors Emily Barker, Sharon Hollamby and Allan Whiting Design and Production Design & Production Manager Agnes Nielsen E: agnes@imotorhome.com.au Legal All content of iMotorhome eMagazine and website is copyright and cannot be reproduced in any form without the written permission of the publisher. Every effort is made to ensure the accuracy of content, however no responsibility is accepted for any inconvenience and/or loss arising from reading and/or acting upon information contained within iMotorhome eMagazine or the iMotorhome website.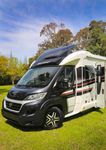 They say if you want something done you should ask a busy person. If that's true then this month I'm capable of anything. Just ask! Visiting the CMCA's 31st National Rally in Canberra was great, but timing-wise a bit of a tough gig (see the Rally story and Project Polly). We've also had our usual two iMotorhome Magazine issues this month, plus we're back on track to launch iMotorhome New Zealand on the same day as the next issue – 5 November. That's just three weeks away. Before then Mrs iM and I have nine days in NZ, leaving the morning after publishing this issue and returning the Monday evening before our four-day iMotorhome reader get-together in Dalgety.
New Zealand will be interesting because while travelling there I'll be working on the first NZ issue, plus 'the big secret" to be announced at Dalgety (nothing like a bit of gratuitous drama!). After a night catching up with friends in Auckland we're doing a real, live, paid-for eight day rental from Auckland to Christchurch with Wilderness, which is part of SmartRV, importers of Burstner and Carado motorhomes. Wilderness is introducing a new four-berth entry-level model – the Fiat Ducato-based Carado T449 – and we're taking one on its maiden voyage. It will be an interesting experience because it will be our first time trying a roof bed, which in this vehicle is secondary to the island bed at the rear.
Dimensionally it's longer than the main bed and sits east-west across the full width of the body. The bed pulls down above the lounge/dinette and it will also be interesting to see if any of the space below is still useable. To keep costs down this new model comes with a 2.3-litre engine producing 96 kW/320 Nm and driving through a 6-speed manual gearbox. Despite being a fully coachbuilt B-class motorhome the Carado T449 has a gross weight 65 kg less than Polly's, and that's despite being nearly a metre longer. I'm certainly looking forward to seeing how it compares, performance wise, and from (distant) memory manual shift Ducatos are quite pleasant to drive – just like Polly.
Features aside, this will be our first time living in a European motorhome and we're excited. While the idea of the trip started as a holiday – dream on – it quickly morphed into work, although I'm not complaining. The New Zealand Motor Caravan Association (NZMCA), which is the Kiwi equivalent of the CMCA, also runs an RV Friendly Town program, but called Motorhome Friendly Towns. Operating in 41 towns, we'll be visiting and staying in them where possible and reporting back on the whole experience in the December issue of iMotorhome New Zealand, along with a Carado road test.
We'll also be reporting daily via Facebook and Twitter, so if you follow us keep an eye out for updates. And if you're near please let us know. Maybe we can catch up for a coffee or sensational Pinot or Sav Blanc? That will be in the five minutes between driving, taking photos and notes, and working on the iM NZ first edition. Anyway, see you when/wherever and look busy – it always impresses… Keeping busy… Richard 4 | Editorial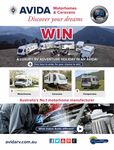 6 | Contents 2 About Us Who we are, where and other legal stuff 68 Next Issue What's coming up and which shows are on soon! 67 Advertisers' Index An A to Z of who's in this issue! 9 Resources Find back issues and more on our website 26 Marketplace The latest Marketplace offers 4 On my Mind Keeping Busy! 18 News What's happening in the wider RV world - and beyond 11 On your Mind Share your thoughts for the chance to win $50! 54 Mobile Tech PrinterOn – For printing on the go 50 Travel: My Town RV Friendly Portland, Vic.
30 Day Test: Swift Bolero 714SB Swift & Sleek – Malcolm finds the stylish Bolero has plenty to offer… 46 Feature: CMCA 31st National Rally Capital Idea – A peek at the Rally goings-on in Canberra 42 Project Polly Open All Hours – Polly's been keeping busy! 58 What's On?
What's on around Australia over the next three months…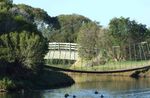 iMotorhome resources Ask a Question Road Tests Subscription Marketplace Reader Survey Magazine Resources Just click any of the links below! Travel… A quick dash to Melbourne and back Project Polly Webasto heater installation! Malcolm samples Bürstner's stylish Ixeo Time IT 726G… TechTalk! Keeping your gas cooker in top condition… iMotorhome magazine Win! $50 for the best letter! TimeT raveller! Issue 90: Mar 05 2016 Resources | 9 Back Issues Reader Review User Guide
Paradise are passionate about producing Australia's best motorhomes From the moment you step into our spacious interiors, open one of our smooth automatic locking drawers and take in the aroma of the genuine high quality leather seating it will become clear that touring in a Paradise will give you the unrivalled freedom and comfort you deserve. Look beneath the surface to find the unique engineering and safety features that will put your mind at ease while travelling. Features such as the rollover bar, high strength alloy frame, composite body, pull-tested cabinetry, appliances and locks will become your priority once you realise they are missing from other mainstream construction methods.
From only $170,000* you can step into luxury and style without compromising safety. Take Luxury with you Take Luxury with you /paradise.m.homes (07) 5597 4400 www.paradisemotorhomes.com.au Paradise Motor Homes - 245 Brisbane Road, Biggera Waters, Queensland 4216 Paradise Motor Homes products are protected by registered designs, patents and copyrights ™ © 2016. *Oasis Platinum Integrity SL.
I saw your Facebook pic at the rally of toast and Vegemite and was reminded of a trick the wife and I learned by accident a few years ago. We were out of margarine and too lazy to go get some, and then too forgetful to buy it when we were in town. The first morning the Vegemite straight onto the toast was really dry but the second morning I must have knocked the dial or something because the toast wasn't as toasty. That made it a lot softer and easier to eat! My wife likes cheese on her Vegemite toast and toasted it the same light way, then put the cheese on and popped it in the microwave for 20 seconds.
It was amazing! The melted cheese softened the toast like marg does and since then we haven't bothered going back. It's not only healthier I think, it saves us money as we usually only have margarine at breakfast time.
Cheers, Reg Thanks Reg, I've tried it – in the name of research of course – and you're right. Not sure I'll ditch butter completely, but it certainly makes a real difference and it great for anyone camping. I guess an alternative way if you don't have power might be to lightly toast bread on a gas cooker or open fire, then melt the cheese on top under a grill or in a frypan. That might brown the bread at the same time and avoid the initial need for toasting. Best I get back to the kitchen to try it and thanks for the inspiration. In the mean time please accept this issue's $50 for your gastronomic insights!
It's only fitting that since Ed has his say in On My Mind, you should be able to have yours too. If you have anything to say – or ask – just drop a line to letters@imotorhome.com.au and we'll share it with our readers. We'll also reward the most interesting, useful or thoughtful letter each issue with $50 to help you on your way. Win$50forthe bestletter! Toast of the Town! R ichard, I'm just catching up on some reading after being away for a few week in the USA. I noticed a letter in iMotorhome Issue 103 in regards to a GVM Upgrade. Although like many regulations it can change from State to State, which makes you wonder why we have a Federal System sometimes (or more correctly should I say State-by-State system!)? A GVM change is only allowed by a confirming letter by the first stage full volume manufacturer.
"GVM may be revised providing the vehicle's manufacturer issues a letter confirming the Weighty Concerns… On Your Mind | 11 ...continued.
...continued. revised GVM applies to that specific vehicle. The letter must be on the full volume manufacturer's letterhead, identifying the vehicle by its unique vehicle identification number (VIN), and be signed by the manufacturer's certifying or homologation engineer" This applies to both new and used vehicles. In the case of a used vehicle the Signature Engineer would need to arrange the letter via the first stage manufacturer (so in the case of the letter, from Mercedes-Benz via the compliance Engineer in Australia).
In the case of Mercedes-Benz I would suggest that they would not do such for used vehicles.
Mercedes-Benz Sprinters can be ordered with a 3880 kg GVM, which includes changes to spring rates and shock absorbers, but also includes chassis/body reinforcement. I hope this lends some assistance to the inquiry. Regards, Michael Lord Development Manager Trakka G'day Michael. Thanks for that, very interesting (and I share your dismay regarding our 'State-by- State' system). Hopefully it brings some clarity to this sometimes-murky and confusing topic. 12 | On your mind NORTHCOACH EQUIPMENT PTY LTD
NEW & USED SALES | RENTALS | SERVICE CENTRE 1A Watson St, Wodonga VIC 3690 Ph: 02 6024 4222 E: info@awrvworld.com.au awrvworld.com.au View All Units Online 24/7 NEW SUNLINER NAVIAN 541 The Navian 541 just radiates class and sophistication. Luxuriously equipped with a high standard of features and accessories, the Navian is sure to impress. On a robust Iveco chassis with a slide out bed, popup TV, wall mounted washing machine, large living, diesel heater and sleeps 4. Let the Navian be your complete home away from home. CALL TODAY and be inspired by luxury.
Best value on the market | $199,990 +ORC $206,200 Drive Away VIC LMCT 11572
Seeing the Lights! I n the last couple of issues there have been comment about the difficulty in seeing the speedo on the latest X295-model Fiat Ducato. As you are aware there are two major reasons: The binnacle over the speedo is too deep and there is no light in the speedo except when the headlights are in the on position. Fiat has a free software upgrade (not a recall) that they seem to want to keep secret. The upgrade resets the dash lights so that they are on when the ignition is on and off when the ignition is off. The end result is that you are able to read the speedo in any light. The fix has been available in UK since January, however Fiat Head Office in Melbourne up until a few weeks ago claimed to not know about it.
My preferred service team at RVGO in Terry Hills have been appointed as a Fiat Professional warranty & service workshop and Michael, the co-owner, was on the case as soon as he saw the cc of my email to Fiat in Melbourne. This business is worth a plug as they are trying hard to lift the service level in this industry that in my honest opinion needs it badly.
Cheers, Gary Thanks Gary that's very interesting indeed. I'm sure Ducato owners will love it and thanks for getting the message through to Fiat Australia. Good to hear your feedback on RVGO too. I've spoken to Michael on several occasions and keep meaning to get out there and profile the business. Now it's an official Fiat Professional service and warranty centre I'd better get my act together! 14 | On your mind CUSTOM TOWBARS & TRAILERS • Levelling Jacks up to 12T. We have a range of self levelling and manual systems. • Towbars for most makes and models, custom towbars, special towbars up to 2.8t fitted • Towbars available up to 4.5T LEVELLING JACKS TOWING A-FRAMES TOW BARS Sourcing cars for customers for A-Frame Towing CAR SOURCING PRICES START FROM $900 PRICES START FROM $7,200 FITTED • We supply and fit the DEMCO Dominator, Ready Brute, and Blue ox Towing A Frames.
• All our towing A frames come with an Engineering Certificate and meet Australian Standards WE PROVIDE QUALITY SERVICE AND PRODUCTS AT AFFORDABLE PRICES Ph 07 3209 7669 Mob 0408 758 362 motorhomeandtrucktowbars.com.au admin@kebar.com.au 10 Chetwynd Street, Loganholme, Qld 4129
motorhomedoctor.com.au Hitting the great outdoors this summer? Get remote-ready with the Motorhome Doctor
Hanging Out for Help H i, I need to ask a question that has probably been answered previously. I would love to mount printed photos of people and places in my Leisure Seeker motorhome.
I have 3 wall spaces of about 70 cm square each. My question is: What have people used to display photos securely without permanent damage to fixtures or fittings? I thought of some type of plastic pocket that photos can be slipped into and changed out of at times, but I don't know if these exist or if there may be better ideas. Any and all assistance will be greatly appreciated. Keep up the great work with this publication, 10/10.
Cheers, Ian. Thanks Ian, over to our readers for help! 16 | On your mind Contacts I 'll let you be the judge as to whether this is of interest, but it is one thing that has bugged me for quite a while: the apparent inability to create a group (for a group email) in your contacts on the iPad. With a bit of help from the Internet and a bit of fiddling around I have managed to figure it out. This is how to go about it. • Go to your contacts and create a new contact called 'Friends or what ever you like • If you call it 'Afriends, then it appears at the top of your contacts, but for this example I'll use "Friends".
• In the email address field add the email addresses of all the people that you want to send the group email to. These have to be in the format of a long string as per the following example , and so on • Note that each email address must start with "" and have"," between it and the next one • The last entry has ">" at the end. Once you have created the Friends contact, to send an email to this group – and this step is important – start by going to your contacts, finding Friends, and then copy the string of email addresses by holding your finger on the string until the 'Copy' menu pops up.
Select copy and then go mail, then open a new email and paste this string into the 'To' field. You should then see the whole string of email address of your friends that you are sending the email to. And that's it! You can edit the friends contacts at any time.
Cheers, Robert. Thanks for the explanation Robert, very thorough. Just a thought: When that email arrives all your friends will see who's on the list. If you don't want that, address it to yourself (yes, you can email yourself) in the 'To" line and then paste the list of friends into the 'BCC' (blind carbon copy) line. That way, when it arrives your friends will only see your name at the top (and all other recipients are hidden).
Hackles Up H i Richard and Team. Really enjoy every issue of the magazine and I read it from cover to cover. I hope we are not going to lose anything with the "news" that you are about to tell us at the end of the month? My hackles rose when I read the article about the CEO of Avida being unable to lure some people to join his workforce, despite his significant efforts to do so.
What kind of a country have we turned into? There must be thousands of welfare recipients in the Western Sydney area who are sitting on their backsides week after week who could easily fulfil some of the Avida roles, and yet they choose not to. Surely, the Government has got to rein this system in?
We recently completed an RV drive from Perth to Darwin and back. In every roadhouse, restaurant and fuel stop in the 4000-plus kilometres of that trip there is hardly an Aussie to be seen anywhere. These businesses are held together by flocks of French, German, Irish or Italian backpackers – great, friendly young people who are happy to work where no Aussie would make the effort to go. What has happened to our society?? Regards, Peter. Thanks Peter and good to hear you enjoy the magazine. No, you're not going to lose anything, but you will just have to wait and see! Yes, I was also amazed when I read that story about the lack of workers.
I actually double checked with Avida to ensure it was true. It does reflect a sad state of affairs, especially given their location in Sydney's Western Suburbs. And you're right about the international backpackers working everywhere else. Perhaps it also just means all our young people are working in pubs in England (still) and European cafes? Interesting times, whichever way you look at things… On your mind | 17 Webasto Thermo & Comfort Australia Pty Ltd 423-427 The Boulevarde, Kirrawee NSW 2232 Freecall 1800 244 494 info@webasto.com.au www.webasto.com.au Webasto – your gas free solution for independent travelling Thermo Top – Water Heaters Diesel Cook Top Air Top – Air Heaters Dual Top – Combination Heaters Quiet powerful operation Low power & fuel consumption Use whilst parked & on the move Compact and efficient Fast heat up times Can be combined with fan radiators to provide cabin heat Heat & hot water from one unit Easy to use multi- function controller Low power & fuel consumption High cooking power up to 1800 W No naked flame and no fumes Robust high quality Ceran® cooking surface RV Compressor Fridges Extensive range of Uprights and Drawers Available as DC Only or AC/DC Robust high quality with Danfoss Compressors
18 | News HORIZON'S TOP GONGS AVIDA AMONGST OTHER AWARD WINNERS A t this weeks 2016 Caravan Camping Industry Association NSW (CCIA NSW) Awards of Excellence, Ballina-based Horizon Motorhomes collected the award for Best Manufacturer. Last year the company won Best Trade Business in the same awards, making the last 12 months a highly successful time for the specialist builder of van-conversion motorhomes. Founder and CEO Clayton Kearney said he is very happy with the award and that is really goes to the whole Horizon team, Horizon Motorhomes has also been shortlisted as a finalist in the Manufacturing Business of the Year category at the Optus My Business Awards 2016, hosted by My Business, Australia's longest-running publication tailored to the small business community.
A vida's Jon McGuiggan won Employee of the Year at the 2016 Caravan CCIA NSW Awards of Excellence, while Madelyn Wadley from Jayco Sydney won Outstanding Contribution of a Young Achiever. Other winners included RVGO at Terry Hills for Best Industry Service Provider, while Sydney RV and Jayco Newcastle picked up the awards for Best Dealer/Retailer/Wholsaler – Sydney and Regional, respectively.
As Australia's only built-in campervan and motorhome specialist, we at BCMC have the knowledge and experience you can trust. We are the exclusive retailer of Horizon Motorhomes and Frontline Campervans* - which are built-in, not built-on, far a smoother and more enjoyable touring experience. Our Motorhomes and Campervans are fuel efficient, easy to manoeuvre and built in Australia by hand, using only the finest high quality materials. Alongside our New & Pre-Loved vehicles, the BCMC Service Centre offers a full range of accessories and maintenance far your RV - making sure your travels are safe and in comfort.
Click below to find out why we're the built-in specialists. MOTORHOMES I CAMPERVANS I IN STOCK I SERVICE I NEWS I CONTACT Exclusive retailer of: •• •North of Newcastle beme.com.au 299 River Street, Ballina NSW 2478 02 6681 1555 BALLINA CAMPERVAN & MOTORHOME CENTRE built-in specialists
20 | News APOLLO TO FLOAT TASSIE WHALE TRAIL A ccording to an article in the Financial Review dated 28 September, Apollo Motorhomes is seeking to list on the Australian Stock Exchange on November 4th. It says marketing material distributed to fund managers show the company wants to issue 50 million shares at $1 apiece. The proceeds will be used for purposes including the reduction of existing debt and growth capital. Gross offer proceeds of $50 million will deliver the company a market capitalisation of almost $145 million. Post the float, the company's founding shareholder will hold a 65.5 per cent stake in Apollo and new investors the remainder.
Shares held by the founders are subject to escrow for two years, the document said.
The company has big aspirations after increasing revenue from $109 million in fiscal 2014 to almost $156 million in its 2016 year. Investors are being told Apollo expects revenue to jump to $183 million in fiscal 2017, while EBITDA is forecast at $48.7 million. Risks for Apollo as a listed entity include dependence on suppliers and commercial partners including Winnebago and Adria and increased input costs such as fuel or employment expenses. The company was founded by Gus and Carolyn Trouchet in 1985 and is now owned by sons Luke Trouchet and Karl Trouchet, who are chief executive and finance chief, respectively.
A ccording to the Tasmanian Parks & Wildlife Service, the East Coast Whale Trail has been opened to increase whale sightings and promote conservation. Importantly, six new East Coast Whale Trail sites on Tasmania's North East Coast were recently opened by Break O'Day Council and the Parks and Wildlife Service.
The new signs are located at The Gardens, Binalong Bay, St Helens and Shelly Points and Four Mile Creek. These provide information and stories about the whales commonly sighted along the coast, including the humpback and southern right whales and orcas, whaling history, migration and how to view whales safely on the water. To help people scan the Tasman Sea for whales the East Coast Whale Trail also includes outdoor binoculars installed at Shelly Point north of Scamander and at Cape Tourville east of Coles Bay, in the Freycinet National Park.
If you see a whale anywhere along the coast of Tasmania you are asked to call the Whale Hotline on 0427 – WHALES (0427 942 537).
Also use it to report whale or dolphin strandings, injured whales, dolphins or seals, strange or unusual marine mammals and turtles.
We have a fully qualified team of service repairers that specialise in the service and repair of all brands of motorhomes and caravans We offer the following services: • Service & Repairs for your RV & Caravan Drivetrain • Accessories & Spare Parts • Insurance Repairs • New and Used Sales • Consignment Sales • Trade-Ins. Conveniently located on the Gold Coast PARADISE RV SALES & SERVICE PTY LTD - QUEENSLAND MOTOR DEALER 3463284 245 Brisbane Road, Biggera Waters, Queensland 4216 www.paradisemotorhomes.com.au - info@paradisemotorhomes.com.au (07) 5597 4400 PARADISE RV YOUR MOTORHOME & CARAVAN SALES & SERVICE SPECIALIST PARADISE RV YOUR MOTORHOME & CARAVAN SALES & SERVICE SPECIALIST PARADISE RV YOUR MOTORHOME & CARAVAN SALES & SERVICE SPECIALIST
22 | News MOTORHOME ROADSIDE ASSISTANCE 4X4 MOTORHOME RENTALS NZMCA TRAVEL APP IMPROVEMENTS R V insurance specialist Ken Tame & Associates has just launched a roadside assistance program for campervans and motorhomes, in conjunction with Allianz Global Assistance. At the time of producing this issue details were unavailable but we'll bring you further information as soon as it's available. Alternatively, call Ken Tame's office on (03) 9853-5555. E scape Rentals is a small family-owned business located in Penrith in Sydney's west, founded because owners Richard and Cheryl Harris were unable to find a suitable 4WD motorhome when they wanted to rent one.
They ended up buying a 4X4 Toyota HiLux-based Suncamper Sherwood and have since added a second vehicle, with plans for more due to strong demand. Rental rates aren't published or available online, so for further details visit their website here or call 1300 417 150.
T he New Zealand Motor Caravan Association's Board has approved a series of new features to the NZMCA's Travel App, which it reports has already been a runaway success with more than 11,000 downloads by members in its first 9 months of availability. Generally initiated in response to member demand, CEO Bruce Lochore said the key updates will include: • Changing the search functionality to allow users to search by facilities – i.e. 'show me all POPs where pets are allowed' • Displaying GPS co-ordinates on the site profile page – a useful add-on for the many members who prefer to use a standalone GPS device • Displaying an 'all campgrounds' option on the menu – which enables members to view all sites available in a given area • Adding a function which provides the Association with the ability to 'push' notifications to members.
"This will allow us to send messages directly to members in an area," explained Bruce. "The benefits of this are improved safety of members – i.e. weather warnings or notices of road closures – plus it enables us to highlight a rally or event in an area they may be travelling through."
The Sunliner Navian series offers the ultimate in mid-sized Recreational Vehicles available in the Australian and New Zealand market. The Navian is fully equipped with a vast array of equipment and accessories; all as standard. Crafted to highest quality, the Navaian series of motorhomes are tailored to the unique needs of their owners.
We invite you to explore the Navain series and meet your perfect travelling partner. Meet Your Perfect Travelling Partner www.sunliner.com.au VIDA RIALTA RANGER SWITCH PINTO NAVIAN MONTE CARLO OUR 2016 R E L E A S E
24 | News YOUNG DRIVING RV HOLIDAY GROWTH GERMAN REIMO FOR NSW? Y oung families are driving the growth in Australia's booming caravanning and camping holidays, according to the latest Government figures. Tourism Research Australia (TRA) revealed that the largest growth in the history of its data collection was in domestic caravanning and camping trips. "And it's the younger demographic groups that are driving the growth in what can only be called a booming tourism sector," TRA said. A total of 11.6 million caravanning and camping trips were taken by Australians for the year ending June 2016, representing a 13 per cent increase on the previous year and the highest recorded annual growth to date.
Total caravan and camping nights for the domestic market also jumped 13 percent to 49.2 million – another record for this period.
Demographically, it's the 30 to 54-year-old segment which is driving the growth in trips, representing 46 per cent of the market and showing strong growth at 11 per cent on the previous year. The 55-plus demographic retains the largest market share in caravan and camping when it comes to nights, at 41 per cent, but only just, TRA said. The 30 to 54 segment is right behind grey nomads in domestic nights, at 40 per cent. Right on the heels of both groups is the younger 20 to 29 segment, which accounted for 18 per cent of caravanning and camping trips. This represented a huge 19 percent of growth on the previous year.
TRA suggests the increases in domestic tourism are driven in part by a demand for outdoor experiences and healthy, active living. Domestic travel also accounts for 90 per cent of all tourism spend in regional area, increasing by 6 percent this period to reach a record $45.1 billion. O ne of Europe's largest camping, caravanning and campervan companies – Reimo Germany – plans to set up a subsidiary in NSW. The company was founded more than 30 years ago and is well known for its expertise in conversions and technical work. It also offers a wide range of leisure time and camping products. Reimo's online shop has more than 12,000 products for "mobile leisure" but only delivers within Germany.
At present Southern Spirit Campervans in Brisbane is a major Reimo outlet and offers a wide range of products both in-house and online.
News | 25 The Wirraway 260 SL With it's Full Length Slideout Room & Apartment Styled Layout ! From WIRRAWAY, "Australia's Most Innovative Motorhomes" Wirraway is a dedicated family owned business striving for Motorhome excellence. Our Motorhomes are our passion! Every Wirraway Motorhome is handbuilt and designed by experienced motorhomers who know the importance of making life easier on the road. New to our Range is the brilliant 'live like a movie star' Wirraway 260 SL, the latest in our 260 series; our EuroStyle 260 with it's European styled interior and "The Motorhome of the Year", the Wirraway 260.
Wirraway Motorhomes feature opulence, style and all the legendary design, electrical and construction innovations that are unique to all Wirraways. Each Wirraway Model is unique! - All are a Must See! View Our New Website to view All Models, Download Brochures &Virtual RealityTours For details contact: Rob Tonkin - Wirraway Motorhomes, 6 Hynes Court, Mildura Vic 3500 Phone / Fax: (03) 50 230 230 - New Email: info@wirraway.com.au & New Website: www.wirraway.com.au On The Road Wirraway 260SL Slideout Motorhome - 2012 © Rex Willmer NSW SHOW SHAKEUP C aravan and camping shows in NSW are set for a shake-up.
The Caravan and Camping Industry Association NSW has decided to take a closer look at the events, which attract tens of thousands of people every year. This follows a 10 per cent rise in visitor numbers at the recent Penrith Caravan, Camping and Holiday Expo.
CCIA chief executive Lyndel Gray said close to 20,000 people attended the show. "Next year we will make some changes to the format and length of our events. We will introduce an additional show day to our Newcastle and Penrith expos and reduce the length of the Rosehill Supershow to six days, Ms Gray said. The schedule of next year's events is: • Newcastle Expo - February 9 to February 12. • Rosehill Supershow - April 25 to April 30. • Penrith Expo - September 7 to September 10. CCIA's next regional show is in Batemans Bay, with the South Coast Caravan, Camping and Holiday Expo at Mackay Park from November 4 to November 6, 2016.
26 | iMotorhome Marketplace TO FIND OUT WHAT's ON IN YOUR STATE GO TO PAGE 58! An Authorised Repco Service Centre just off the Hume Highway at Mittagong. Auto electrical and mechanical service specialists happy to look after your motorhome or campervan! Call Mark or Sharon and tell them iMotorhome sent you! • More Versatile Than Any Other RV • Camp Anywhere - It's Self Contained • Large Bathroom With Shower & Toilet • Easy To Operate With Electric Jacks • Models For Single, Extra & Dual Cabs • Plus! Famous Ozcape Quality & Support Tax return due date is 31 October. Lodge later with a registered agent.
For tax advice and assistance at competitive rates by a registered tax agent, send me an email. Grey Nomad Tax Advisers Our office - 4 wheels and a Luton peak. Eric Taylor, FIPA, CTA, Reg. Tax Agent ABN 76 114 458 058 Email: eric@greynomadtax.com.au www.greynomadtax.com.au Southern Highlands Service Centre T: (02) 4872 2822 E: mwauto@hinet.net.au Collyn Rivers' books Caravan & Motorhome Electrics covers every aspect of all RV electrical systems. It combines exceptional technical accuracy with plain English writing. Solar That Really Works shows how to build systems that work first time and every time, and how to fix those that don't.
Whether installing solar for the first time, or trying to make an existing RV solar system work as you had hoped - this is the book for you. The all-new Caravan & Motorhome Book covers every aspect of buying, building, modifying and enjoying camper trailers, caravans, fifth wheelers, slide-ons, motor homes, coach conversions and off-road vehicles. Collyn Rivers the complete guide Caravan & Motorhome Book The Camper The Trailer Book Collyn Rivers The Camper Trailer Book covers, in detail, every aspect of camper trailers and their use. As with all of Collyn Rivers' books it describes (in plain English) approaches that will work, not just that may work.
The author is an ex motor industry research engineer, who also practices what he describes. He and his wife has crossed Australia and back again, mainly via tracks across its centre over twelve times. In early times, the author also crossed Africa twice (including the Sahara).
The Camper Trailer Book Collyn Rivers The Camper Trailer Book covers buying, building and using camper trailers of every kind. Individual books are $42.50 each. Postage per book Australia $5.50, New Zealand A$7.50, all other countries A$12.50 Special Discount Offer = 10% of all books for two or more! To order (and full details) see: caravanandmotorhomebooks.com Caravan & Motorhome Books, PO Box 356, Church Point NSW 2015
iMotorhome Marketplace | 27 This great Aussie festival in the bush is on again, featuring the legendary Murphy's Pigs! Many other great artists, a Bush Poets breakfast, billy tea, damper, great tucker – don't miss it! The Duvalay Memory Foam Sleeping System – No lifting, no tucking, no fighting over the doona and bedding that stays put.
Find out why it's Europes bedding of choice for caravans & motorhomes. The premium grade memory foam ensures total comfort and the award winning design cover means your bed is made in seconds.
duvalay.com.au | (02) 6653 4640 bonymountainfolkfestival.com Bony Mountain Folk Festival
28 | iMotorhome Marketplace We design and manufacture air suspension kits for all types of vehicles including motorhomes. Easy to install they let you 'level up' for stability and safety. Visit our world famous 300 ha open range sanctuary, home to some of the most exotic and endangered animals on earth. Explore by foot, bike, electric cart or in your motorhome! T: 1800 AIRBAG W: airbagman.com.au T: (02) 6881 1400 W: taronga.org.au Airbag Man Batteries, solar panels, inverters, alternators and all electrical parts including cables and switches for your motorhome! We can find and fix all electrical faults and are 12 V power specialists.
T: (07) 3209 3144 W: batterytraders.com.au Battery Traders Super Store Taronga Western Plains Zoo Australia's leading solar power and satellite TV manufacturers! We stock the revolutionary In Flex and Mini Flex panels, Plus our Complete Traveler Satellite TV package is perfect for motorhomes. In the heart of Victoria's Gippsland region. Come and enjoy our natural beauty, famous lakes, High Country and expansive beaches. Find 'Experience 40 Great Things to Do' on our website too! T: 1300 483 249 W: itechworld.com.au T: (03) 5144 1108 W: tourismwellington.com.au iTech World Wellington Shire Connect at home!
Connect anywhere! www.ampfibian.com.au POWER CHOICE TM 15Amp to 10Amp Adaptor with RCD and overload protection Parkland RV is the official dealer for Avida Motorhomes, Crossroads RV and Opal Caravans in WA.We stock quality used RVs and our modern service department can look after everything. An official Avida motorhome dealer, with more than 50 new motorhomes in the largest undercover RV showroom in the Southern Hemisphere. Our service department is here for all your needs too. Australia's leading fifth wheelers, designed here in Australia and built to suit our demanding conditions. Fifth wheelers from 24' to 36' available.
Call 02 4953 7141 for information! T: (08) 9493 7933 W: parklandrv.com.au T: 1800 273 136 W: robertsrv.com.au T: (02) 4953 7141 W: summerliferv.com.au Parkland RV Centre Roberts RV World RV Specialists
iMotorhome Marketplace | 29 5th wheeler specialist hitches fully ADR compliant no swaying increased towing safety easy reversing offroad vans available Nomadic Solutions - the original, quality constructed 'lifestyletable™' that is easily attached to the side of your motorhome. Now available in 'mill finish' for custom painting. America's favourite motorhome is now available in Australia! Tiffin Motorhomes Australia is proud to offer the Allegro Breeze 32 to the Australian market. Click through to find out why they're fast becoming Australia's favourite too! T: (02) 9011 8144 W: nomadicsolutions.com.au T: 0411 616 617 W: tiffinmotorhomes.com.au Nomadic Solutions Tiffin Motorhomes S So ou ut th he er rn n C Ca am mp pe er rv va an ns s S Sp pi ir ri it t Full & part fitouts Hitop, Poptop and Reimo roofs True custom­made conversions Repairs & improvements BYO van from Hiace to Sprinter Over 11 years cover manufacturing experience Australia wide.Free Measure & Quote Call in Factory 1:354 Mons Road Forest Glen : Sunshine Coast Queensland PH-­‐1300 304 332/0754564818 www.caravancovers.com.au info@caravancovers.com.au Qld Stockist of Duvalay.
FLEXIBLE STORAGE SYSTEMS FORYOUR CAMPERVAN OR MOTORHOME Store those additional items up and out of the way using our adjustable, transportable and modular storage system!
www.skytracks.com.au The E-Twow Electric scooter for adults LATEST TECHNOLOGY FOR RV OWNERS The alternative to a bike!! 25km/h with a range of 40km in ideal conditions! Super light too at 10.8kg Folds away quite compact for small storage To find out more call Mark on 0412027330 or email mje240@adam.com.au www.e-twow.com 1 Our vehicle-specific insulation screens are Australian made from specially designed and tested material to keep you cool in summer and warm in winter. As featured in iMotorhome's Project Polly! T: (07) 3398 5500 W: solarscreen.com.au The dawn of a new era in solar. New state-of-the-art solar blankets from REDARC.
Click here.
30 | Day Test: Swift Bolero 714SB Swift'ssleekBolerohas plentytooffer… by Malcolm Street Swift & Sleek
Day Test | 31 Despite the Swift brand having a slowish start in the Australian market, momentum is building and with motorhomes like the Bolero it's easy to see why. Stylish both outside and in, and well equipped for the price they offer an attractive alternative to locally produced vehicles. O ver the last few years Swift Australia has slowly been increasing its range of motorhomes available in this country. It's not quite like what's available in Britain, but still a very interesting alternative to locally built motorhomes.
Until recently locally available Swift motorhomes have had a slightly plain Jane image about them – undeserved in many cases I'd like to point out – but there's no doubt some of the latest arrivals are changing that perception. Take the Swift Bolero 714SB for example. For a start it's a B-class model, or Low- Line in Swift speak, which gives it a very streamlined look. Add in a driver's cab that is predominantly Anthracite in colour and has a very large sky view hatch on top, plus some matching body decals and things are starting to look very flash.
In part the rakish look is helped by the low riding AL-KO chassis bolted to the Fiat Ducato cab, but it's not all looks.
The AL-KO chassis is the new wide-track model, which helps general handling. However, the really good news is that someone at the Fiat UK factory has finally realised just about all Fiat Ducato-powered motorhomes in Australia come with the 3.0-litre 132 kW/400 Nm turbo-diesel engine, and that those smaller 2.3-litre engines the Europeans seem to really love aren't going to cut the mustard here. So the Bolero comes with the big engine as standard and consequently there's a smile on the face of the Swift importers – not to mention potential buyers.
Motorhome weights are always interesting, especially tare (unladen) weight, and it's always helpful to understand the way manufacturers measure them. Some go for a dry weight, i.e. with all tanks empty, except
for 10% in the diesel tank. Others use a wet weight with all tanks (except the grey) full. Swift has opted for something in between. Their measurement of 3312 kg includes 75 kg for the driver, a 90% full fuel tank and 1 full gas cylinder. With a 4250 kg gross vehicle mass (GVM) that gives a respectable payload capacity of 938 kg. From there it's reasonably easy to calculate what filling the fresh water tank (note there's an option for a second tank) and adding extra people will detract from the load capacity.
In the power department, 2 x 100 AH batteries (1 dealer fitted) supply the 12 V load and they are charged by both a 25 A mains charger and a 100 W solar panel. An LCD panel above the entry door has all the necessary system controls, including load 32 | Day Test Whichever way you look at it the Bolero is a good looking motorhome…
limiters and solar panel regulating, plus Bluetooth so that many of the functions can be checked/controlled from a remote connection, like you iPad! Body Beautiful G lass Reinforced Plastic (GRP) – also know as fibreglass to you and me – is the material of choice for the frameless body; it's the inner and outer covering for the polyurethane composite walls and also the outer skin for the 45 mm styrofoam-sandwich floor.
Fibreglass is of course the main component for the moulded components as well. Up top the 31 mm sandwich-construction roof also has a hail resistant exterior and high density polystyrene core, designed for effective insulation. Included in the roof structure are load carrying cross bars. Although Day Test | 33 Above: The lounge is a very British layout (used also in Auto Trails), with swivelling cab seats, a pair of inwards- facing lounges and lots of windows and hatches. Right: The entry step is moulded into the body, while the Euro- style door has a built-in rubbish bin. A non-security concertina fly screen is fitted in the doorway frame.
the insulation is designed more for a cool European climate it's certainly going to be just as effective in a hot Australia one as well! The manufacturer's name on all the windows and door is a familiar one: Seitz. The windows are awning-style tinted acrylic while the door is the typical Euro design, with a separate concertina-style non-security insect screen. The door does have one other feature of note – it's tied in with the driver's cab central locking – yay! That means there are just two keys for everything: one for the people doors and one for all the service doors, i.e. the external doors for the gas cylinder, toilet cassette, nearside under bed storage and a slightly unusual compartment midway along the driver's side.
I say unusual because it's fairly narrow but shelved, making it good for small but easily losable items. All the real service items, like the water tank cap, gas bayonet and the 240 V inlet socket have hinged covers that just clip shut.
As on many a motorhome that comes out of Britain and Europe, the awning – a Thule Omnistor – has been designed to fit into the bodywork rather than look like an add-on item. It might not sound much but it does make a big difference to the look of the motorhome. I don't know if it's a location issue, but there are no awning-leg mounting points on the motorhome body. Models and Layouts T he Bolero, at least in Australia, is available in four layouts: double-bed two- seater; double-bed four-seater; single- beds two-seater or single-beds four-seater. Additionally, in all models the dinette converts to an extra bed.
In this review I'm looking at the 714SB, which means single beds and two seats.
How it works is with a lounge/dining area upfront, with two long inwards-facing lounges that mesh with the swivelled cab seats. 34 | Day Test The awning blends well with the body, but there are no body-mounted leg brackets, which seems odd. Note the huge roof hatches!
"Although the insulation is designed more for a cool European climate it's certainly going to be just as effective in a hot Australia one as well!" Day Test | 35
36 | Day Test Around the entry door area are the kitchen facilities on both sides, leaving the rear for single beds on either side and a full-width bathroom across the rear.
The bedroom is totally separate from both the bathroom and living area, being partitioned with doors at both ends. That to me was something of a double-edged sword. If a totally separate bedroom is desired then it's a winner. However, if open space is more of a priority then it's a problem. It might sound a bit vandalistic on a new motorhome, but if I happened to own this motorhome I'd probably unscrew the hinges on the front bedroom door and not have it there at all! Up front in the lounge there are windows all 'round and the large sky view hatch certainly adds to a feeling of spaciousness.
The big hatch opens and comes with an insect screen and blind, which are very useful on sunny days.
Like the Swift Rio we reviewed in Issue 72 (May 2015), instead of a fixed table a freestanding one is supplied. It's stored in the bathroom cupboard when not being used. The table is also used for making up the dinette bed – the side cushions filling in the mid section. It's a small point, but in their normal position the side cushions are strapped into position, not like some rigs I have been in where there are not fixed and end up on the floor when travelling. Cooking Up… T he kitchen is a typically Euro-style: small and L-shaped. It comes with a full cooktop, grill and oven against the driver's-side wall and a round sink with detachable plastic drainer in the right angle cabinet.
General storage is a bit limited – there is but one overhead locker (the adjoining space is occupied by the microwave) – and one cupboard below; the latter being relatively Like most Euro kitchens this one is tiny, but a flip-up extension over the lounge is very handy (and big enough for a double decker bus!). The full cooker will be appreciated by on-road chefs, although the lack of meal preparation space wont be.
large with multiple shelves and an inbuilt cutlery drawer. Benchtop area isn't great but there is a handy hinged flap that uses the space above the driver's-side lounge, and thus is not really in the way. Across the aisle is the 190-litre Dometic fridge, butted up to the entry door. Above the fridge is a half-width cupboard and also one of the two flat screen TV mounting points and connections can be found (the other is in the bedroom). This is definitely one layout where a common TV position isn't going to work! After Hours In the bedroom, in addition to half-height corner wardrobes by the front partition (cleverly suspended above the foot of each bed) there are overhead lockers on both sides.
Also as mentioned, the storage under the kerbside bed is accessible from the outside. Both beds measure 1.9 m 0.7 m (6' 3" x 2' 4") and have a reading light, window and anti-condensation panel along the wall by the mattress.
Day Test | 37 Top: The dining table is free-standing and stores in a bathroom cabinet. When removed it provides a spacious lounge area. Above: Kitchen storage space is as limited as bench space.
Bathrooms these days seem to have evolved into a standard sort of layout, even across nations: a kerbside shower cubicle, driver's- side cassette toilet and rear wall vanity, and usually with a cupboard or two under the wash basin and an overhead locker/cupboard or two. That's what we have here, with a couple of minor exceptions. Firstly, there's a window in the rear wall above the heated towel rail (yes, heated) and secondly there's a cupboard above the cassette toilet, which in this case is mostly occupied by the folded dining table.
What I think I t seems to me the Swift Bolero is quite a snappy motorhome that has come a long way from some of the earlier models. Right: Clever 'floating' wardrobes are positioned above the foot of each bed. Below: Solid doors at each end of the bedroom provide total privacy but get in the way a bit when open, given the narrow aisle. 38 | Day Test
Certainly the attraction of the standard (for Australia) 3.0-litre turbo diesel and 6-speed automated manual transmission (AMT) puts it on a level playing field with locally built motorhomes. In this particular model the single bed layout offers flexibility of use, particularly for couples who struggle with a double bed (especially one that butts up against the wall) or for friends who want to travel together.
What it also offers is a spacious, comfortable and well appointed lounge/dining area and a host of other niceties that make it a very attractive package. One well worth making a song and dance about… Above: The full-width rear bathroom even has a heated towel rail! Right: A separate shower cubicle is a welcome inclusion.
Day Test | 39
Specs GENERAL Make Swift Model Bolero 714SB Type B Class Berths 2 Approved Seating 2 Licence Car VEHICLE Make/Model Fiat Ducato Multijet 180 Engine 3.0 L 4-cylinder turbo-diesel Power 132kW @ 3500 rpm Torque 400Nm @ 1400 rpm Gearbox 6 speed automated manual transmission (AMT) Safety ESC, ABS, EBD, LAC, dual airbags Fuel 125 L WEIGHTS Tare Weight (wet) 3312 kg Gross Vehicle Mass 4250 kg Max Payload 938 kg Braked Towing Capacity 1500 kg DIMENSIONS Overall Length 7.71 m (25' 4") Overall Width 2.35 m (7' 9") Overall Height 2.79 m (9' 2") Internal Height 1.96 m (9' 2") Main Bed (singles) 1.9 m x 0.7 m (6' 3" x 2' 4") Luton Bed N/A Dinette Bed 2.01 m x 1.21 m - 1.04 m (6' 7" x 4' - 3' 5") 40 | Day Test
Specs Pros… CONs… • Stylish looks • Standard 3.0 litre turbo-diesel • Well appointed • Sophisticated electrical setup • Well set-up lounge/dining area • Central locking on all doors • Overhead lockers have extra shelf fitted • Limited external storage • Front bedroom door irritation rather than asset • No common TV mounting point • Smallish kitchen area Supplied thanks to the team at… Sydney RV Group 9-20 Lemko Place Penrith. NSW. 2750. T: (02) 4722 3444 E: info@sydneyrvgroup.com.au W: sydneyrvgroup.com.au Day Test | 41 EQUIPMENT Slide-Out No Awning Thule Omnistor Entry Steps Moulded Cooker Dometic 4 burner, grill and oven Rangehood No Sink Stainless steel, round, plastic drainer Fridge 190 L Dometic RM8555 Microwave Yes Lighting 12 V LED 12 V Sockets/USB Outlets Driver's cab and rear Air Conditioner Opt Space Heater Alde Combo Hot Water System Alde Combo Toilet Thetford cassette Shower Separate cubicle CAPACITIES Batteries 2 x 100 AH Solar 1 x 100 W LPG 2 x 9 kg Fresh Water 94 L - opt for 2nd tank Grey Water 100 L Hot Water 8.4 L Toilet 19 L PRICE From $169,990 Warranty – vehicle (Fiat) 5 years/200,000 km Warranty – body shell (Swift) 10 years body shell integrity Warranty – motorhome general (Swift) 1 year Warranty – Thetford products 3 years Click for Google Maps
42 | Project Polly OPENALL HOURS! Polly'sbeenworkingallhourssinceourlastupdate… A fter what seemed like months languishing through winter on the driveway, Polly is back in action. In fact she's been rather busy… Kicking off this report is the long overdue wheel alignment. Being designed for driving on the wrong side of the road Ford's Transit has a propensity for scrubbing-out one or both front tyres (the steering geometry isn't setup for our road camber). This is a common problem with commercial vehicles of all sizes and so I booked a wheel alignment with Narellan Truck Align in Sydney's south west to see what magic they could work.
The good news was they were quite familiar with the problem but the bad news was there wasn't much they could do. It seems earlier Transits have more adjustment; a facility no doubt deleted on later models to reduce production costs. The only proper cure, I'm told, is a kit costing around $2000 and many hours labour as it even requires removal of parts of the dashboard to fit new suspension struts! Even if I'd been keen, which obviously I wasn't, Mr Narellan wasn't interested in the job due to the required mucking around. What they did, however, was the best wheel alignment they could, incorporating a few tricks of the trade to get Polly steering as straight as possible.
And she is!
It's well known in Transit-owner circles that tyre rotation every 10,000 km must be practised
Project Polly | 43 with religious fervour as it's the best defence against premature tire replacement. Polly's tires were rotated when I had a major service done about 8000 km ago, but as they were all removed at once and taken across the road to a tyre specialist for rebalancing, when they were reinstalled they managed to get the driver's front wheel back in the same position! That tyre was already showing signs of wear on the inside edge and so Mr Narellan suggested after the alignment I have the tyre removed and 'flipped' on the rim to put the worn section on the outside.
Over time it should mean the whole tread wears more evenly. This was done a few days later through a tyre business near home. Cost for the wheel alignment was $104, plus $24 for the tyre flip and rebalance, and for now Polly is steering nicely (not that she was that bad, but there was a noticeable pull to the left). Time will tell if it was money well spent. Night Rider!
M rs iMotorhome's job as an international flight attendant requires her to work an on-call roster every 12 months or so. She's required to be available for twelve hours – often starting at four in the morning – and be at Sydney Airport in as little as ninety minutes if they call. In years gone by it was doable from home, but not these days. So we need to be " AfterthealignmentIhadthetyreremovedand'flipped'on therimtoputthewornsectionontheoutside. " Before (L) and after.
on Sydney's south western fringe and close to a railway station if/when the phone rings.
Last year we had the longterm Horizon Casuarina when the reserve roster struck and this year it's been Polly's turn to become our Night Rider; often leaving home at 3:30 am and driving the hour north before parking-up and going back to bed. We've also headed up the night before and free-camped in an industrial area to avoid the disruption of the 3:30 starts. Either way Polly has worked well and we've done 'our time' with me working at the dinette and Mrs watching ABC iView on her iPad (our TV still isn't working), knitting, reading, shopping (always dangerous) or a combination of the above.
It's also been a boon having the Webasto Air Top diesel heater with its digital "Iwasabletotakeabicycle andkeepitinsideatnight." controller, which some nights I programmed to come on before departure and stay on until our arrival in Sydney. Despite it officially being springtime, winter has lingered and 2ºC or 3°C mornings with ice on the windscreen have not been uncommon!
Solo Traveller U nfortunately the CMCA's 31st National Rally in Canberra coincided with Mrs iMotorhome's reserve roster. Fortunately, allocated work meant only one day for her to sit in the car from 8 AM while I, unfortunately, attended the rally on my own. This was my first 'proper' solo trip in Polly – cooking, cleaning, etc – and I have to say it wasn't too bad… Travelling solo meant I was able to leave the dining/office table in place and sleep on the opposite bed. The Duvalay was brilliant for this as I just folded it up into thirds during the day and unfolded to make-up the bed. Either way it took about 10 seconds, so if you're still wrestling with traditional bedding you really should check them out.
Travelling solo also meant I was able to take a bicycle and keep it inside at night, having discovered how to fit it between the cab seats with the front wheel between the steering wheel and driver's seat. It proved invaluable for ease of getting around the rally site, plus some longer exercise rides in our National Capital.
Having a powered site was a novelty, especially being able to use the coffee machine (luxury!), toaster and microwave. On the second day Polly's temperamental Suburban hot water system packed it in. There was no red light on 44 | Project Polly
the on/off switch and no sign of life, and I spent several hours checking and changing the fuse, removing the switch assembly and checking the wiring connections, and poking around inside the unit itself. Most of that time, however, was spent Googling and reading various troubleshooting guides, all to no avail. The next day I revisited the problem, having broken out the still-packaged multimeter and deciphered the instructions on its use.
With the on/off switch once again removed from the panel so I could test for power, imagine my surprise when suddenly I heard the igniter spring into action and the boiler come to life (but still without the red light coming on)! Rather than risk fate I left the system on until I packed up and headed home the following day, enjoying the luxury of a shower that night and hot water to wash up the accumulated stack of dishes. Now at home again the system is still starting, albeit without the red warning light to show when the switch is on. I'm planning to recheck the switch wiring connections and WD-40 them, plus see how difficult it is to replace the light bulb if it just happened to fail at the same time (which I doubt).
" Therewasnoredlightonthe(waterheater)on/offswitch andnosignoflife. " Finally, the central locking connection on the sliding side door has been a problem for the best part of a year. Despite the door appearing to be securely closed the connection has worked intermittently. This means when you press 'lock' on the remote it sounds the horn to let you know one of the doors isn't properly closed. Google has shown this to be a common but expensive problem to remedy and I've become adept at pushing the door shut with my right hand over the connection point to give it an extra shove. Most times this has worked, but at the rally in Canberra there was total failure and the horn sounded every time.
Very annoying! I've cleaned the connection points on a couple of occasions without effect, but yesterday gave it a go using WD-40. It's working perfectly now – no shove, no horn and no expense – but is it a permanent fix? Time will tell. I've come to realise this motorhome ownership thing isn't for the faint hearted, but it sure can be fun… Project Polly | 45
46 | TechTalk 46 | Feature: CMCA 31st National Rally The week Canberra became motorhome central… Capital Idea!
Feature | 47 I was looking forward to the CMCA's 31st National Rally in Canberra, which as I write still has two days to go. Following the successful and well attended 30th Anniversary Rally in Bathurst in late April, and only two hours down the road from home and three hours from Sydney, it seemed like a certain success. Held at Exhibition Park In Canberra (EPIC) on the City's northern edge, attendance by members, the RV Industry and traders was lower than expected, but for different reasons.
Record spring rains prevented something like 200 members arriving due to widespread flooding in NSW and Victoria. Also, the opening weekend coincided with Melbourne's Leisure Fest; probably a greater drawcard for those industry and trade people who could only attend one event.
Above: Opening morning and members were keen to arrive and get set up. Right: In the motorhome pavilion Tiffin's impressive Allegro Breeze dominated. Inside, Alex (L) and Murray played host to many admirers and more than a few serious inquirers.
Usually – and perhaps compounding the problem – was the rally schedule. Rallies traditionally start on a Monday, have an open day for the public on Saturday and conclude on Sunday. This rally opened on Saturday, which was also the open day, and ran until Friday. Obviously, there were good reasons for this but had it retained the usual format I'm sure trade and trader numbers would have increased.
Because Saturday was the opening day, members (like me) booked to arrive that day were allowed in on Friday. I'd booked a powered site for the week and intended to produce this issue using Project Polly as a mobile office. However the vagaries of Mrs iMotorhome's work roster – unknown at the time of booking back in April – required a departure on the Monday afternoon after just three nights, which was disappointing. The weather wasn't kind, while EPIC's sprawling layout for both members parking- 48 | Feature Top to bottom: It was great to see Bev and Erica again; Volunteers doing meet-and- greet; Malcolm dreaming of a Lotto win…
Feature | 49 up and trade and trader displays alike put a bit of a damper on usual rally buzz. It was also disappointing to see some of the industry people close stands and head off without giving the rest of the week a chance. The National Rally's raison d'être is to host the Club's annual general meeting. Although I was working on this issue while it was in progress, there seemed a general consensus that the vote taken to support the move to one major annual rally is the right way forward. From my understanding this doesn't come into effect until 2018 and it will be interesting see how it works out.
The upside there was the usual eclectic mix of campervans and motorhomes of every imaginable shape and size (and some that seemed a little unbelievable), while some menu items in the food court were worth attending for them alone. I was also reminded of the diversity and depth of knowledge CMCA members possess and share, and this rally, like all others, presented huge opportunities for learning. A big thank you to the huge team of CMCA members who volunteer considerable time and effort to help make such a rally possible, and who keep it operating smoothly. Thanks also to the many readers who came up and said g'day; ditto those attending our Vans From Snowy River get-together in Dalgety that I haven't previously met.
It's good to know what we do is appreciated. Of course, it was good to catch up with old friends too.
The next major rally – celebrating the 31st Anniversary – is in Pontville, Tasmania (just north of Hobart) from 13 to 19 March. For us it coincides with a publishing week and the Covi SuperShow in Auckland, so iMotorhome will be there in thought if not person. Although you never know, I do enjoy a flying visit… Top to bottom: Serious car cleaning; Mr iMotorhome captures Mrs Duvalay; Traders keeping busy; Just part of the sprawling member's parking area.
50 | Travel L ocated approximately 360 km west of Melbourne via the Princess Highway, the picturesque city of Portland in Victoria is one of the oldest European settlements in the state.
Thousands of visitors flock there every year, but not all of them are human! Local resident Crystal tells me Portland is one of the only cities in Australia where koalas, seals and whales are all regular visitors. She's certainly proud of her town and here is what she says makes it great... What's Portland best known for? "Portland is the whale watching capital of Victoria and the whales come right into the breakwater so you can get very close to them. Last year we had nine whales in one day, with a mother and her calf staying for nearly three months. The seals and dolphins are also popular, and bird lovers come to see Australia's only mainland colony of nesting Australasian gannets.
It is a fantastic fishing spot too." When's the best time to visit? "Well, from May to July is best if you want to see the whales. We also have the summer cruise ships visiting between January and April, and we have a carnival right on the foreshore. New Year's Eve is a big street celebration with family friendly events and fireworks." What are the top things to see and do? "Apart from watching the sea and bird life, the Portland Vintage Cable Tram is very popular. It links the Botanic Gardens, Maritime Discovery Centre, Powerhouse Vintage Car Museum and the WWII Memorial lookout via a scenic ride along the foreshore.
If you take a short drive to Cape Bridgewater you can experience the only seal cage diving in the world!" 50 | Travel: My Town Portland by Sharon Hollamby Victoria's whale watching capital has plenty to attract the RV traveller…
Travel | 51 Travel | 51 What about major festivals and events? "From the 28th-30th of October we celebrate the Bonney Upwelling. This is a natural ocean occurrence where krill form dense swarms up to a kilometre in length, triggering a feeding frenzy of whales, seals, giant crabs and other wildlife. The festival includes a street parade, the blessing of the fleet, a market, live entertainment, whale boat races and a community art project." "This year 18 schools will be taking part with their Song of the Eels Art Project. The Three Bays Marathon is also run that weekend, along with the Rotary art show." Where's the best place for coffee? "We have a great range of coffee shops, but my favourites are the Lilo Larder and Cafe Bahloo.
They both have great coffee, friendly staff and beautiful fresh food." What about the best places to eat? "From take away to fine dining, we are really spoilt for choice here. I guess one of my favourites for that fine dining experience would be Clock by the Bay. They have great food, good size portions and friendly staff." Above: The Portland Foreshore has free barbecues and is a terrific place to stop for a picnic. It's especially good if you have children along. Below: Take the short drive to nearby Cape Nelson and visit its historic lighthouse. You can also grab a coffee or more there at Isabella's Cafe; just the thing to enjoy while taking in the sweeping ocean views.
What's good to see and do at night? "Go out to dinner, take a romantic walk along the foreshore, see a movie at Portland Arts Centre or just get along to one of the pubs and meet some of our friendly locals." How do the locals relax? "Locals enjoy hanging out on the foreshore and Little Lagoon is popular with walkers and runners. The local hotels and RSL are great places to socialise." Recommended Picnic Spots? "The Portland Foreshore is a great spot for a picnic. It has barbecues, picnic tables, water and a skate park for the kids." Where are the best camping spots? "We have a free 72 hour camping spot at Henty Park, fabulous National Park camps and 7 caravan parks in and around Portland.
No matter what you are looking for, there is sure to be something to suit your needs." What about shopping with easy parking? "Shopping is a breeze and there is plenty of free parking within easy walking distance to almost all the shops." Do you have facilities for visitors wanting to keep fit?
"Yes, we have the Great South West Walk, which includes short 2-hour loops, full-day walks or you can try the whole 250 km loop! We have swimming, horse riding, canoeing, diving, and surfing too." Do you have any specialised disabled facilities? "We have disabled toilets in the main street and many of the hotels and restaurants have disabled access. The caravan parks also have disabled amenities." Finally, what do you think makes Portland special? "Our dramatic coastline, isolated beaches and vast assortment of wildlife, along with all the outdoor activities. They make Portland pretty special to me!" 52 | Travel
Travel | 53 Fast Facts: Portland Visitor Information Centre Lee Breakwater Rd, Portland VIC T: 1800 035 567 E: portlandvic@glenelg.vic.gov.au Casual Parking – (Hurd Street) between Henty, Tyers Street and Lee Breakwater Road Short Term Parking – Henty Park (Bentinck St) free, (72hrs), toilets, bins, water, pets on lead, mobile coverage. Long Term Parking – Henty Park (Bentinck St) free, (72hrs), toilets, bins, water, pets on lead, mobile coverage. Dump Point – Henty Park (Bentinck St) Potable Water – Next to the VIC car park on Lee Breakwater Rd Hospital – (Bentinck St) Portland - 03 5521 0333 Doctor – Portland Family Practice - 03 5523 7144, Seaport Medical Centre - 03 5523 2322 Dentist – Portland Dentistry & Orthodontics (Percy St) - 03 5523 2966 Pharmacy – Guardian Pharmacy (Percy St) - 03 5523 1024, Amcal Pharmacy (Percy St) - 03 5523 1035, Supermarket – IGA (Percy St) - 03 5523 3494, ALDI (Henty St) - 13 25 34, Woolworths (Percy St) - 03 5525 2300
PrinterOn! 54 | Mobile Tech It's game-on if you need something printed as you travel… By Emily Barker
M obile devices are continuously evolving, so too are their capabilities and the apps that support them. An internet connection these days means so much more than simply the ability to seek information. With one and a smart device like a phone or tablet you have the ability to engage with the world in ways that were previously unimaginable. Now this combination is changing the way we print and for those on the road who occasionally need to print something for personal or legal reasons it's a godsend.
There are a number of methods that enable you to print directly from smartphones, tablets, and other Internet-enabled devices. In some cases you can print any document from anywhere you are to anywhere in the world you desire. Which of these methods is the best solution depends on your needs. Some require your printer and device be connected to the same Wi-Fi network, which is how Apple AirPrint works. it's a great solution for in-home or office situations and is generally supported by the majority of printers. There is also email printing, which enables you to print from anywhere by simply emailing a document to the desired printer.
This works on a select number of personal printers and is a great option for those who have a 'home Mobile Tech | 55
base'. Then there is Cloud printing, specifically aimed at the mobile workforce, which enables you to upload documents to be printed wherever you choose, locally, nationally or internationally. But now there's another way… PrinterOn! The PrinterOn mobile app offers is a neat combination of several of these methods for public printing purposes. PrinterOn enables you to securely print from any smartphone, tablet, laptop or desktop, to any printer, no matter the networks in between. With this app you can easily search for and print to any PrinterOn-enabled Enterprise or Public Printing Locations by uploading or emailing your document directly to the printer of your choice.
The job can be paid for online in some cases and you can pick up your documents whenever and wherever you choose. Printer locations range from local libraries to hotel lobbies to independent businesses; it's the perfect self-service, secure printing option and it's supported by a major international company. In addition to their mobile app, PrinterOn offers an extensive range of corporate printing solutions. They say their experience means you can expect exceptional service and this is reflected in the quality of their app.
The interface is professional, responsive and easy to navigate; you're offered a range of convenient printing options that include printing directly from an email account, an iCloud account, a webpage or images from your device's camera roll. Once you've selected the document, adjusted your print 56 | Mobile Tech
options and selected your location, the rest is simple. Special 'release codes' can be unlocked via a password or Touch ID. This code is your security access and required upon pick up. Fees vary from location to location and can be checked via the web printing link for each location.
In addition to a Google Map location complete with directions, a range of information is supplied with each printer, including technical information such as ink and available paper sizes. You can also choose to print via email or webmail for a more secure option. Accessing the web printing option will take you to a cover page of sorts where you can upload files directly and seek additional individual location information. PrinterOn is a productive and progressive mobile printing solution with a host of potential applications. When it comes to mobile printing this app has rewritten the rules and you – the traveller – are the winner!
Fast Facts Name: PrinterOn Platform: iOS and Android Cost: Free Size: 28.2 MB Mobile Tech | 57
What's On? 58 | What's On?
Our new, ongoing round-up of events across Australia for the next three months. From food and wine festivals to music of all types, arts, crafts and more, there's something for you somewhere, so get planning and get out there! QUEENSLAND 7-17 – Bundaberg: Crush Festival. Taste, See, Hear and Feel the incredible diversity & creativity of the Bundaberg region! A festival for all the senses. 15 – Townsville: 150 Defence Force Air Show and Townsville Bulletin Sky Show.
Townsville celebrates 150 years in 2016, witness its premier celebration as the local RAAF take to the skies, followed by a community concert and fireworks! 16 – Atherton: Taste Of the Tablelands. Tropical showcase of the region's culinary delights and prolific produce!
14-16 – Yeppoon: Yeppoon Lions Tropical Pinefest. Celebrate the mighty pineapple in this iconic QLD festival. 22 – Mackay: Global Grooves. Travel the globe in a day as Mackay celebrates the cultural diversity of its region. 29 – Emu Park: Emu Park Oktoberfest. Immerse yourself in Bavarian culture as you dance, yodel, eat and drink in celebration. Reputedly one of the best in Oktoberfest celebrations in Australia. Held in the small town of Emu Park, Queensland (near Yeppoon and Rockhampton) this event is the main fund-raising activity for the Emu Park Lions. 4-6 – Airlie Beach: Airlie Beach Festival of Music.
This tropical festival has it all going on. Prepare for a weekend of old school artists taking back the stage and creating sweet sweet music. Artists include Tim Finn, The Ramones, The Potbelleez, Daryl Braithwaite, Chain, GANGAjang and many more.
12 – Sunshine Coast: Conscious Life Festival. Queensland's fastest growing health and wellbeing festival. Free workshops, seminars, demos and live music. 12 – Kandanga: Mary River Festival. Described as one of the friendliest and laid back festivals around. Experience community spirit at its best as neighbours come together to celebrate the natural wealth and abundance brought to the region by the Mighty Mary River. 27 Dec-01 Jan – Woodford: Woodford Fold Festival. One of Australia's largest and most iconic events, the Woodford Folk Festival is a six day and night event. Boasting the largest gathering of artists and musicians in Australia, the programme encompasses the depth and diversity of Australia's cultural, artistic and social expression with music, dance, cabaret, circus, comedy, workshops, debate, street theatre, films, forums and visual arts.
For more Queensland events click here! NEW SOUTH WALES 2-31 – Wagga Wagga: Taste Riverina Food Festival 2016. A food bowl this big needs an entire month to celebrate!
14-17 – Griffith: Griffith Festival of Gardens. Join the ABC's Costa Georgiadis as Griffith throws open its front doors and back gates! 14-30 – Orange: Orange Wine Festival. Positioned as a friendly event open to wine- What's On? | 59
lovers of all ages and understanding, the Orange Wine Festival is a two week celebration of events and activities highlighting the region's premium wines through wine shows, tastings, educational workshops and celebrations with local produce. 14-16 – Wingham: Wingham Akoostik Music Festival. Prepare for three days of non-stop music in a family friendly, community inspired and Volunteered powered festival.
14-17 – Coffs Harbour: Smoke on the water Festival. Uniquely positioned, this is an epic showcase of planes, trains and automobiles! 15 – Griffith: Griffith Multicultural Festival. One-day free festival of food, dance and music celebrating the multicultural heritage of Griffith in the Riverina.
23 – Davistown: Davistown Putt Putt Regatta and Wooden Boat Festival. For the wooden boat enthusiasts a day not to be missed. 21-23 – Coleambally: Taste Coleambally - Food and Farm Festival. Sustainable local farming is more than just a trend, it's the future! 21-23 – Newcastle: Newkulele Festival. Bi- annual event featuring international and local ukulele performances, workshops, market and feature concerts. 21-23 – The Entrance: Chromefest. A three day tribute to classic American autos, hot rods, rock-n- roll and rockabilly!
27-30 – Dungog: Dungog Festival. Food, Film and fresh air.
Long table dinners and lazy lunches (in secret locations!). Join in this year for a feast of local and national music and performance, fresh local food from the Hunter Region, a cutting edge film program, workshops, markets, dinner dance, comedy show and much more! 28-30 Moruya: Granite Town Festival Moruya. Experience the best eats, Jazz beats and visual treats in this Carnevale-inspired celebration. 28-30 – Wollongong: Australian Harley-Days. Be there from the beginning. Introducing Australia's first ever Australian Harley Days described as, "An extravaganza of Harley-Davidson showcases, stunts and spectacles to ignite the senses and excite all ages." This open event will have three days of entertainment and world class custom Harley-Davidson motorcycles on show.
29 – Tea Gardens: Myall River Festival. The communities of Tea Gardens and Hawks Nest know how to celebrate in style! Come and celebrate this action packed town festival set on the picturesque waterfront of the Myall River. 29 – Queanbeyan: Queanbeyan River Festival. It's a River festival with a twist. Do what you can to float your own boat!
30 – Lake Macquarie Area: Rathmines Catalina Festival. Held annually to commemorate the rich military history of the Rathmines WWII RAAF base. Enjoy awesome aerobatics, military vehicle and sea plane show, live music and much more. 29 Oct-6 Nov – Grafton: Jacaranda Festival. World-renowned, this is the oldest floral festival still celebrated in Australia. Established in 1934 and held annually in Grafton, from the last weekend in October to the first weekend in November. 29-30 – Eden: Eden Whale Festival. Celebrate the southern migration of whales with this spectacular two-day event.
30 – Marulan: Marulan Annual Kite Festival.
Small town fun with high flying adventures! 29 Oct - 6 Nov – Grafton: Grafton Jacaranda Festival. Celebrate the iconic lilac-blossoms that line the streets of Grafton. 60 | What's On?
1-2 – Narooma: Narooma Oyster Festival. Celebrating the region's oysters and their growers, natural clean quality produce, chefs and rich artistic and cultural talents. 4-6 – Byron Bay: Byron Latin Fiesta. Enjoy a feast of Latin dance workshops and parties, with international, national and local instructors and performers! 5-6 – Millthorpe: Millthorpe Garden Ramble. Enjoy a feast for the senses as you're invited to ramble your way through open gardens, craft studios, cellar doors and eateries throughout Millthorpe and surrounds.
5-6 – Scone: Scone Literary Long Weekend. With a motto of 'Maintain the Page' and a mission to promote books and to nurture a love of literature, the Scone writer's festival has something for everyone.
6 – Port Macquarie: Oysters in the Vines. What more could you ask for than a celebration of oysters and fine wine? Live music, gourmet food, a picturesque vineyard setting? This is one event not to be missed! 5 – Warrumbungle Area: Crooked Mountain Concert. Hosted by NSW National Parks in Australia's only Dark Sky Park; enjoy an evening of Hillbilly inspired music, dancing and star gazing! 11-13 – Narooma: Narooma Boats Afloat. Celebrate traditional boats in all their varied forms, from clinkers and putt-putts to launches, cruisers and yachts. Held on and around the pristine waters and colourful boat sheds of Wagonga Inlet in Narooma on the NSW South Coast.
12 – Wollongong: Viva La Gong. Celebrate Wollongong's cultural life and creative identity with a vibrant art and community festival.
12 – Ballina: Ballina Prawn Festival. Celebrate the home of the big prawn with an iconic and quirky celebration of the rich character and unique features of Ballina. 17-20 – Mullumbimby: The Mullum Music Festival. Tucked away in the hills of Byron Bay, enjoy a weekend of atmospheric music and arts. 19 – Gundagai: Sergeant Parry Day. Head back in time to the wild days of the New South Wales goldfields, where bushrangers and police fought head to head. Held on the banks of the mighty Murrumbidgee River, relive tumultuous history on Sgt Edmund Parry Memorial Day.
26-27 – Macksville: Nambucca River Festival.
Celebrate the richness and diversity of the beautiful Nambucca Valley with a classic festival focused on high energy water activities showcased upon a River Stage unlike no other. 1-4 – Eastern Creek: MotorWorld Sydney. Check out the latest cars and motorbikes on track, street and off-road circuits at this new family festival! 2-4 – Sydney Olympic Park: Coates Hire Sydney 500. The streets of Sydney Olympic Park with ignite for the final showdown in the Virgin Australia Supercars Championship.
10 Dec-30 Apr – Sydney: Egyptian mummies. Exploring Ancient Lives. Come face-to-face with six ancient Egyptian mummies and discover their stories at Sydney's Powerhouse Museum. 26 – Sydney: Sydney Hobart Yacht Race. This iconic blue water yachting events depart Sydney Harbour as usual on Boxing Day. 31 – Sydney: New Year's Eve. Sydney welcomes in the new year with spectacular fireworks at 9 pm and midnight! 31 – Pokolbin: New Year's Eve at Hunter Valley Gardens. The new year with entertainment, fireworks and Christmas lights. For more New South Wales events click here! What's On? | 61
VICTORIA 1 Oct-13 Nov – Melbourne: Japanese Whisky Pop Up (Bar White Oak).
Australia's largest collection of Japanese whisky has been released as a consumable exhibition. The pop-up bar named Bar White Oak is located within Melbourne CBD whisky bar, Whisky & Alement, until mid-November serving a rotating menu of over 150 unique and rare Japanese whiskies. 15-16 – Glenrowan: Glenrowan Winemaker's Weekend 2016. Held in the heart of Kelly country, indulge in a gourmet weekend of roam-about dining and wine appreciation.
15 – Barongarook West: Otway Oktoberfest. Held at the Otway Estate Winery and Brewery, experience craft beer at its finest and celebrate Oktoberfest in true Australian style! 20-23 – Camperdown: Camperdown Cruise Rockabilly Weekend. 50s Rockabilly weekend, featuring custom cars, gorgeous glamour and authentic bands. 23 – Coldstream: Cuban Jazz Festival. Set in a luxurious boutique winery, it's Jazz and all that! 28-29 – Abbotsford: Brewers Feast. Held at the iconic Abbotsford Convent, prepare to enjoy great food, craft beer, cider and live music. 29 – Portland: Upwelling Festival. Celebrating a unique natural ocean occurrence, the Bonney Upwelling, this festival is all about the wonder of the ocean.
28-31 – Maldon: Maldon Folk Festival. Set in the historical township of Maldon, boasting a legendary festival atmosphere, showcasing an abundance of music, dance and theatre. 28 Oct - 1 Nov – Mansfield: Mansfield High Country Festival. Celebrate in High Country style, something for everyone! 5 – Port Fairy: Port Fairy AP & H Society Annual Show. Experience a traditional country show with all the events, displays and competitions loved for generations. 5 – Melton: Djerriwarrh Festival. One of the largest community events within the City of Melton. It's a party for the people. Including a vibrant street parade, market stalls, activities for all ages, gourmet food, stellar main stage performances and an impressive fireworks finale!
6 – Croydon: Maroondah Festival. An iconic event that unites a community and presents a fun-filled, entertaining and interactive festival extravaganza. 6 – Wildwood: Husqvarna Motorcycles Wildwood Rock Extreme Enduro. A showcase of Australia's best off road motorcycle riders. Watch the top 100 riders battle for three hours on the hardest course Australia has to offer. 12 – Koroit: Koroit Agricultural & Pastoral Show. Experience all the excitement, fun and spectacle of a country show including cattle competitions, horse events and art and craft competitions.
12-13 (Rural Areas November 19-20) – Melbourne: Melbourne & Peninsula Garden DesignFest.
The largest designer open garden weekend held in Victoria. Support local charities while you visit a range of diverse, yet equally spectacular gardens. 62 | What's On?
12-13 – Woodend: Macedon Ranges Wine and Food Budburst Festival. It's a spring celebration of fine food, wine, music and entertainment! 26 – Frankston: Frankston's Christmas Festival of Lights. Soak up the Christmas spirit at this annual festive celebration. 27 – Malvern: Melbourne Pen Show. Calling all writing enthusiasts! The Melbourne Pen Show is held by a not for profit incorporated association aiming to promote greater awareness of the use of both vintage and modern writing equipment in the community.
18 – Melton: Melbourne Toyrun. Toy runs are held throughout Australia and America, traditionally hosted by motorcycle clubs in support of the Salvation Army Christmas Appeal.
Enjoy a fun filled spectacular! 24 Dec-26 Jan – Port Fairy: Moyneyana Festival. One of the longest running festivals in Australia; enjoy this annual tribute to summer and community spirit. The festival runs over five weeks from Christmas Eve through to Australia Day each year! For more Victorian events click here! SOUTH AUSTRALIA 14-23 – Renmark: Renmark Rose Festival. More than just a flower festival this has grown to become a 'blooming' celebration of community and region. 21-23 – Willunga: Fleurieu Folk Festival. An annual three day family-friendly celebration of contemporary and traditional folk music, held in the picturesque township of Willunga in South Australia's premier wine region.
4-6 – Millicent: Millicent Agricultural and Horticultural Show. Join in as the regional community displays and parades the best produce, livestock, craft, creations and exhibitions. 5 – Weetulta: Weetulta Strawberry Fair. Embrace sweet tradition with this 80 year old fair! 11-13 – Moorook: Riverstock Festival. Voted Community event of the year in 2015 and described as 'three days of music, fun, food and wine.' What more could you ask for? Set on the banks of the Magnificent Murray!
19-20 – Adelaide: Adelaide Motorsport Festival. Experience the thrills of by-gone era with a two day festival that celebrates and re-enacts South Australia's rich motorsport history. Dubbed a "museum-in-motion," Adelaide comes alive with the sound of classic motorsport. 19-20 – Mannum: All Steamed Up Engine, Blacksmith and Classic Boat Festival. Featuring historical displays, demonstrations and fun filled events this celebration of river life has something for everyone. 19 – Mount Gambier: Mount Gambier Brass Band Festival 2016. The largest country based brass band festival of its kind in Australia! 18 – Edithburgh: Edithburgh Carols By The Sea.
Held annually on the Sunday before Christmas, enjoy a classic carols session on the beautiful coast at Edithburgh For more South Australian events click here! WESTERN AUSTRALIA 14-16 – Merredin: Merredin Festa Italiana. A weekend full of Italian pastimes, delicious food and exciting entertainment.
15 – Bindoon: Bindoon Ag Show and Rodeo. Let the region showcase its talents, resources and produce and all the spills and thrills that accompany country spirit! 21-25 – Shark Bay: The Dirk Hartog voyage of discovery: Shark Bay 1616 festival. A festival of music, art, culture and history. Celebrating 400 years since the landing of Dutch explorer Dirk Hartog! What's On? | 63
22 – Perth: Bonjour Perth French Festival. An event designed to encourage people to explore the culture, cuisine and creative endeavours of France and all French-speaking nations. 20-23 – Carnarvon: Kickstarters Gascoyne Dash.
It's WA's very own Finke Desert Race, just longer, tougher and dustier! 28 Oct – 6 Nov – Fremantle: Fremantle Festival. In its 111th year, the Fremantle Festival is packed with special events and happenings and bursting with verve, colour and Freo-style! 2-5 – Mandurah: Mandurah Stamp, Coin, Banknote and Postcard Fair. The major Philatelic and Numismatic event in Western Australia, a collector's paradise!
4-6 – Perth: Conscious Living Expo. Uplift Your Body Mind and Spirit and Explore Healthy Sustainable Lifestyle Choices at Perth's Premier Expo Event. 5 – Perth: Live Lighter Perth Basant Festival 2016. Described as a 'festival to celebrate life' it's a spring celebration of new beginnings and renewed respect for Perth's rich and varied cultural communities. 13 – Karnup: South of The River - Family Fete and Craft Market. Showcasing local small business and talented craftspeople with amazing products, crafty crafts and creative wares. 20 – Cowaramup: Mili's Spring Sunday. Set in the grounds of Edwards Winery enjoy a day of market stalls, live music, great food and of course great wine!
26 – Busselton: Light the Night. Shed some light and support the Leukaemia Foundation in raising awareness for Blood Cancer. 25-27 – Perth: Event Arcadia. The Arcadia Spectacular is an Australian-first and will combine theatre, circus, music, aerial performance, robotics and pyrotechnics. Transforming recycled military machinery and industrial components into spellbinding new worlds, the Arcadia Spectacular shows are the ultimate immersive experience. 10 – Manjimup: Manjimup Cherry Harmony Festival. Experience a full program of events and festivities with special guests, street theatre and long table lunches amid fully laden cherry trees! 10 – Perth: Symphony In The City.
Let the region showcase its talents, resources and produce and all the spills and thrills that accompany country spirit!
For more Western Australian events click here! TASMANIA 14-16 – Queenstown: Unconformity, The. Previously known as the Queenstown Heritage & Arts Festival, a biennial three day festival that aims to be the most significant contemporary cultural programme in Tasmania. 23-25 – Cradle Mountain: Tastings at the Top. Two-day festival celebrating the finer things in life. 4-7 – Deloraine: Tasmanian Craft Fair. A craft experience like no other! Held over four days featuring the largest working display of arts and crafts in Australia with more than 200 artists and artisans.
19 – Bicheno: Bicheno Food and Wine Festival.
One of Tasmania's best food and wine festivals held on a magnificent waterfront site in the town of Bicheno on Tasmania's East Coast. Featuring outstanding local food, wine, music and entertainment. 28 – Hobart: Taste Of Tasmania. A craft experience like no other! Held over four days featuring the largest working display of arts and crafts in Australia with more than 200 artists and artisans. For more Tasmanian events click here! 64 | What's On?
NORTHERN TERRITORY 4-11 – Gove: Gove Game Classic Fishing Competition. Pit your strength against a barracuda, sailfish or marlin in the stunning waters off Nhulunbuy over four gruelling days of unforgettable fishing. 4-7 – Marrakai: Marrakai Mango Festival. Be entertained by all things 'mango' while enjoying the natural beauty of the savannah and wetlands of the area. From Mango cocktails to jumping crocodiles and all the local twitching delights in-between. 12 – Darwin: Charles Darwin Film Festival. An exclusive film festival seeking to embrace the principles of English naturist and geologist Charles Darwin.
Featuring short films, documentaries and music videos produced by local Northern Territory Filmmakers.
22 – Darwin: Christmas Saltwater Craft Fair. Fill your Christmas with extra special gifts, buying handmade goods from the people that make them, in the stunning Darwin Waterfront Precinct. 2 – Alice Springs: Alice Springs Christmas Carnival. An evening of entertainment and Christmas festivities. 4 – Darwin: Carols By Candlelight. Belt out your favourite Christmas carols to kick off the Festive Season in the Botanic Gardens, with choral performances and spectacular fireworks. 10 – Darwin: Darwin Symphony Orchestra – Master Series 4 (Babe). Set to be an amazing experience, the Darwin Symphony Orchestra will perform Nigel Westlake's magical film score to Babe, live to the film.
A special wet season matinee for the whole family that is not to be missed. For more Northern Territory events click here! ACT 13-15 – Canberra: Veterans Film Festival. Held at the Australian War Memorial in conjunction with Remembrance Day, the 2nd annual Veterans Film Festival showcases films about serving and ex-serving military personnel which highlight the impact war has on society.
14-23 – Griffith: Japanese Film Festival. Returning for its 20th anniversary experience exciting new films direct from Japan, including comedy, samurai and yakuza action, manga adaptations and high school romance. 27 Oct-6 Nov – Canberra: Canberra International Film Festival. Canberra International Film Festival is a celebration of international cinema and screen arts with a decidedly Canberran touch. This year marks the 20th year anniversary of the festival. 29 – Yarralumla: Canberra Nara Candle Festival. Celebrate the unification of sister cities and cultures with a spectacular light display, delicious Japanese food and cultural activities.
Lennox Gardens shimmers to life under the light of 2000 candles marking Canberra's sister city relationship with Nara in Japan.
11 Nov-17 Dec – Acton: Sunset Cinema Canberra, Australian National Botanic Gardens. Held at the National Botanic Gardens, experience cinema in a whole new light this summer, sit back, relax and watch the stars under the stars! 13 – Parkes: Country Fair Day. Inspired by the summer exhibition, the Popular Pet Show, the National Portrait Gallery are hosting a country fair! Enjoy a day out – there will be farm animals to pat, fairy floss to eat, live music and creative activities. 19 – Parkes: Wanderlust 108. The world's only mindful triathlon, with markets, workshops and festival theme. It's a field day for your mind, body and soul, featuring walking, yoga and meditation.
3 – Parkes: Spilt Milk. If experimental art and culture is your jam, then combine it with the latest cutting edge music and step outside life's small things. Spilt Milk is bringing together some of Australia's best things: music, food and art, within the tree lined land For more ACT events click here! What's On? | 65
66 | What's On? "Not all those who wander are lost." – J.R.R.
AirBag Man 28 Albury Wodonga RV World 13 Amphibian 28 Australian Motor Homes 3 Win a RV Adventure with Avida 7 Ballina Campers 19 Battery Traders Super Store
28 Bony Mountain Folk Festival 27 Caravan & Motorhome Books 26 Caravan & Motorhome Covers 29 Duvalay 27 e-Twow Electric Scooters 29 Grey Nomad Tax Advisers 26 Horizon Motorhomes 5 iTech World 28 Keybar Towing 14 Motorhome Doctor 15 Nomadic Solutions 29 Northcoach Equipment 12 Outback Travel Australia 27 OzCampers 26 Paradise Motor Homes 10 Paradise Sales & Service 21 Parkland RV Centre 28 Redarc 29 Robert's RV World 28 RV Specialists 28 Solarscreen 29 Southern Highlands 26 Service Centre Southern Spirit Campervans 29 Skytracks 29 Sunliner 23 Taronga Western Plains Zoo 28 Tiffin Motorhomes
29 Trakka 8 Webasto 17 Wellington Shire 28 Winjana RV 29 Wirraway Motor Homes 25 Advertisers' Index Advertisers' Index | 67
Know of a local or regional show coming up that attracts and promotes motorhomes, campervans and the great RV lifestyle in general? Drop us a line at info@imotorhome.com.au and we'll happily promote it in this calendar. REGAL APPOINTMENT Suncamper's Sovereign Deluxe is the appointed test vehicle next issue. Built on the Iveco Daily (although available on a Sprinter), it's a clever motorhome a little out of left field that packs some interesting features. For example, Mrs iMotorhome fell in love with the lounge and dining table, so watch out for our full review!
We'll report back on our Vans From Snowy River reader get-together in Dalgety; Project Polly continues and we'll have TechTalk, more RV Friendly Towns and, well, more! Because of the way the calendar works it will be 3 weeks until Issue 106 comes out on Saturday 5 November.
Be patient, but why not join our more than 32,000 Facebook Facebook "f" Logo RGB / .ai Facebook "f" Logo RGB / .ai Friends and followers on Twitter , Pinterest and Instagram Oct 21-23 Canberra Home, Leisure, Caravan, 4WD Camping Show Exhibition Park in Canberra Flemington Rd, Mitchell. ACT. 2911.
• Open 10:00-5:00 daily (4:00 Sunday) • Parking: Free • Adults: $15 • Seniors: $12 • Kids: U16 free Click for Google Maps Visit Website 21-23 OCT 04-06 NOV 21-23 OCT Nov 4-6 South Coast Caravan, Camping & Holiday Expo Mackay Park, Batemans Bay. NSW. • Open 9:00-4:00 daily • Parking: Free • Adults: $15 • Seniors: $10 • Kids: U16 free Click for Google Maps Visit Website 21-23 OCT 04-06 NOV 21 Oct 21-23 Adelaide 4WD and Adventure Show Adelaide Showground Goodwood Rd, Wayville. SA. 5034.
• Open 9:00-5:00 daily • Parking: Onsite (paid) • Adults: $18 • Seniors: $14 • Kids: U16 free Click for Google Maps Visit Website 06-09 OCT 07-09 OCT 21-23 OCT